Explore timeless designs with a fresh hand-painted finish, created for modern women on the go.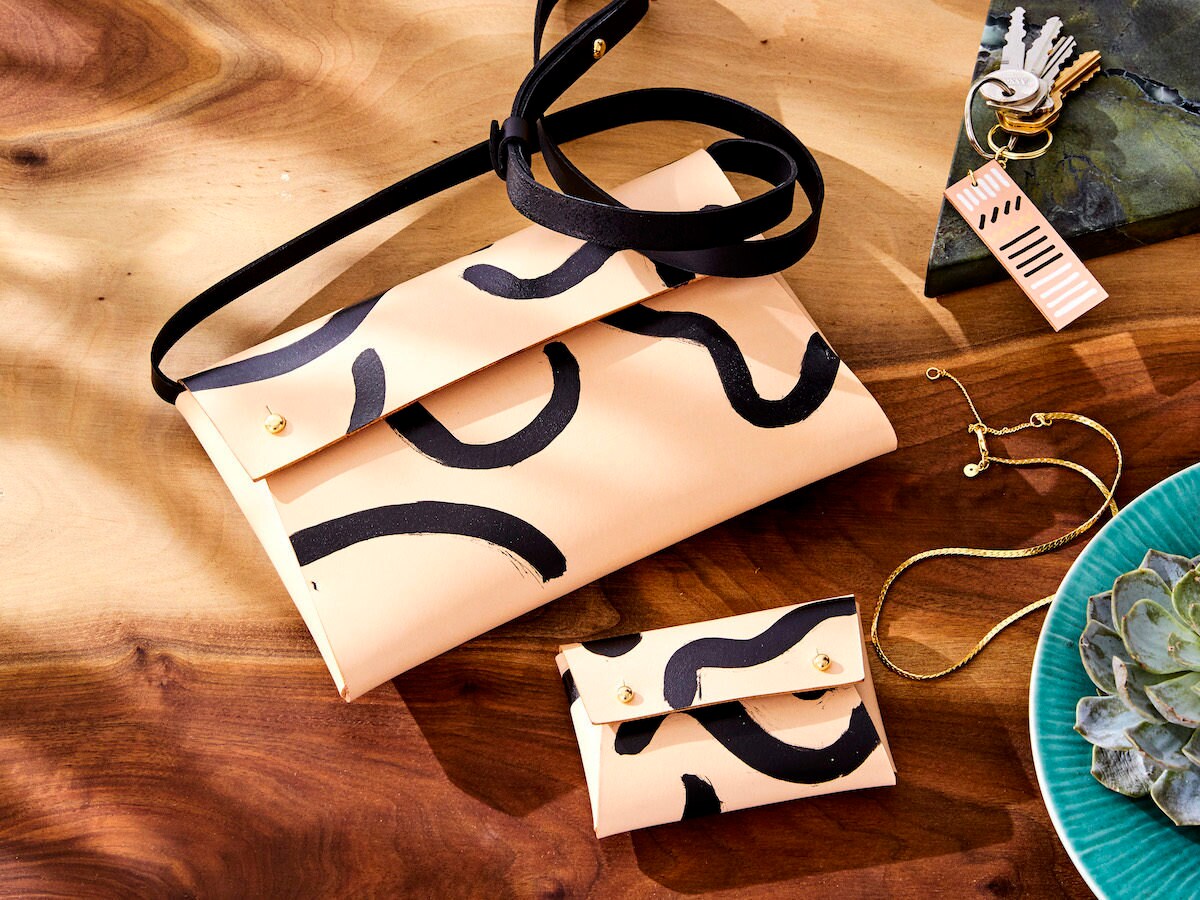 In our weekly Featured Shop series, we shine a light on a standout shop from Etsy's talented seller community, offering readers a behind-the-scenes look at their process and story.
Jessica Gomez has always thought of minimalism as a guiding north star. Born and raised in France, the leather handbag and accessories designer behind Klès now works out of her home studio in Bristol, England, where she creates each of her streamlined shoulder bags, hand-painted clutches, and gorgeously pared-down card holders entirely by hand. "When I design, I try to remove everything that isn't necessary," explains Jessica. "I create timeless pieces because I want customers to be able to keep them for five, 10, even 50 years."
With the launch of Klès four years ago, Jessica successfully merged her background as a French designer with a lifelong love of British style—much to the delight of her international fan base. "But I still definitely have a French touch," she says. That much is clear in all of Klès's personalizable pieces, including the popular LANA crossbody, the MAYA card holder, and the SASHA clutch—each of which evokes a confident, "It Girl" aesthetic true to London's High Street, combined with a classic femininity that the French just might channel better than anyone in the world. The result is a distinctive leather goods line best described in Jessica's words as "elegant, chic, and all in the details."
Read on to discover Jessica's top accessorizing tips for spring, and shop the Klès collection.
How did you get started selling leather bags and accessories?
I studied fashion design in France, then moved to London to learn English and found a job in online advertising. I did that for seven years before I realized I wanted to go back to designing. But instead of ready-to-wear fashion, I decided to focus on handbags and accessories because when I went to buy one for myself, there were no bags in my budget that were high quality. I thought that could be a good thing to change. I enrolled in a leatherworking class, which gave me confidence, then I continued to teach myself skills and techniques by watching tutorials on YouTube.

What is it about designing bags that appeals to you?
It's all about the quality—I can spot a poorly constructed handbag from miles away. It's not the same with a dress. You can buy a budget-priced dress and it can still look nice. But a handbag needs to be impeccable. So my goal was to launch a high-quality brand that was stylish, but not too expensive. I also wanted to make something handmade, with local materials, which is more sustainable. My hope is that people will keep my pieces longer, because they bought them with that idea in mind.
How has your line evolved over time?
My first collection only featured handbags. But later, I started making smaller accessories so more people could afford my designs. If they loved the bags and couldn't afford one yet, they could still have a little piece of that idea though a keychain, pouch, or even a pair of earrings.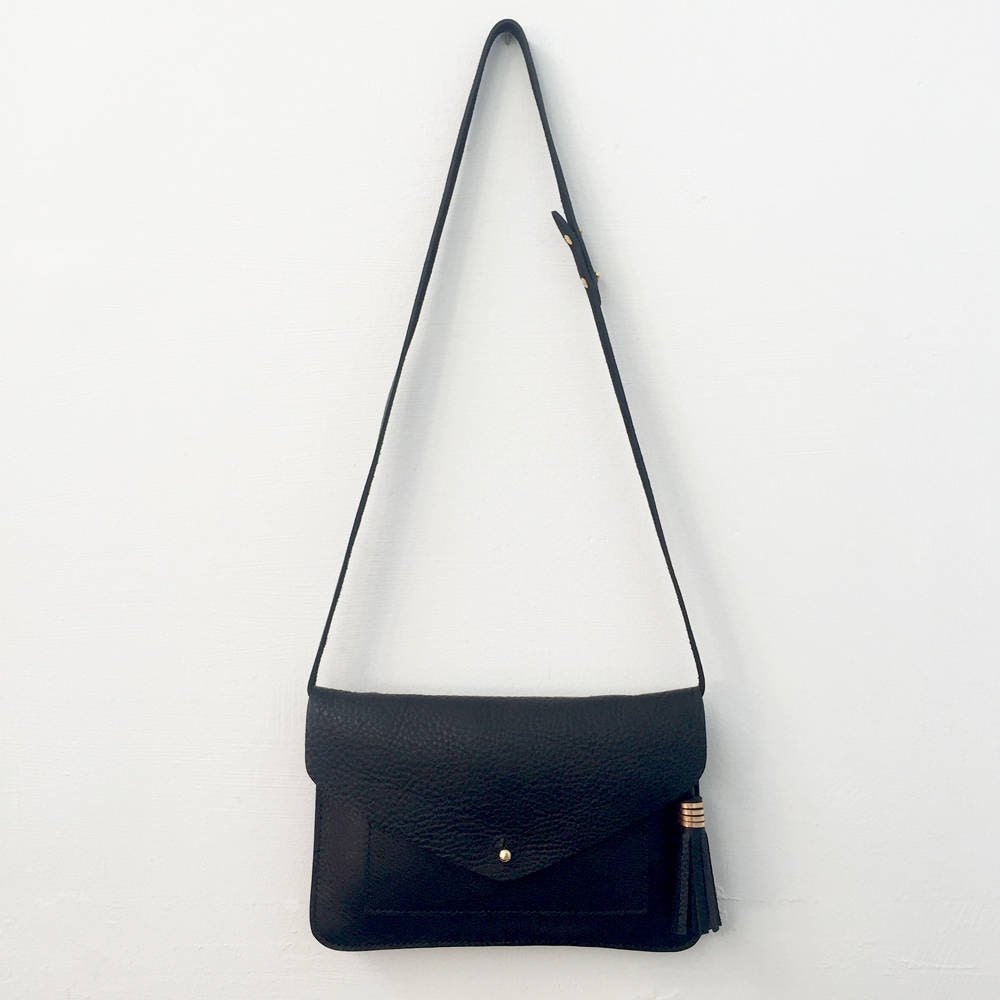 >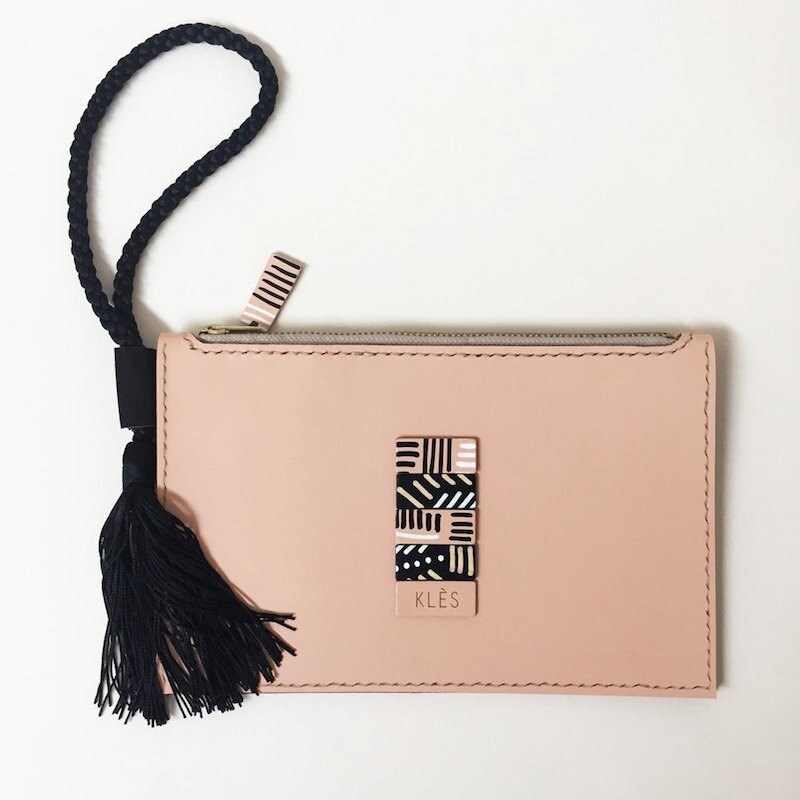 >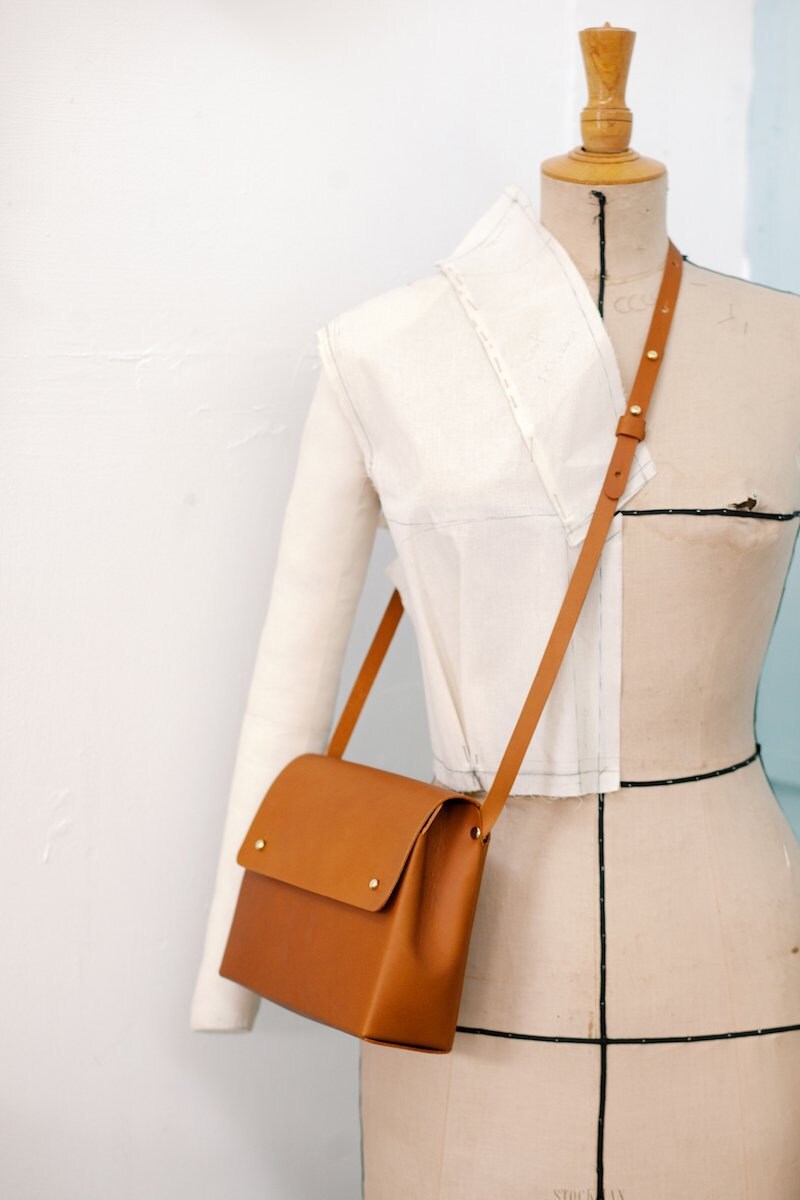 >
You hand-stitch all of your pieces, and everything is made-to-order. How does this process set your work apart?
To sew leather, especially thick leather, you need a very strong thread. If one stitch breaks on a machine-sewn bag, the whole thing will come apart. But if one stitch breaks in a hand-stitched bag, you can keep using it, and it won't all come undone. It also looks better. But my latest designs, like the SCYLLA and MARA, are not stitched at all—I fold the leather and use rivets to hold it together.
You offer a personalization option for all your accessories. What has the reaction to that been like?
My customers request personalization for most of the smaller items that I sell. It does make everything more unique. For example, I make a pouch that can be used to hold wedding rings, and people often ask for their initials on the front, with their wedding date on the back. I love that kind of request.
How did hand-painted leather become a signature for you?
I wanted to incorporate more colors for my smaller accessories, and I came across some leather paint. I ordered a few bottles and began experimenting. I also tried working with dye, and ended up combining the two as I perfected my methods. The ink brush effect is created using both dye and paints.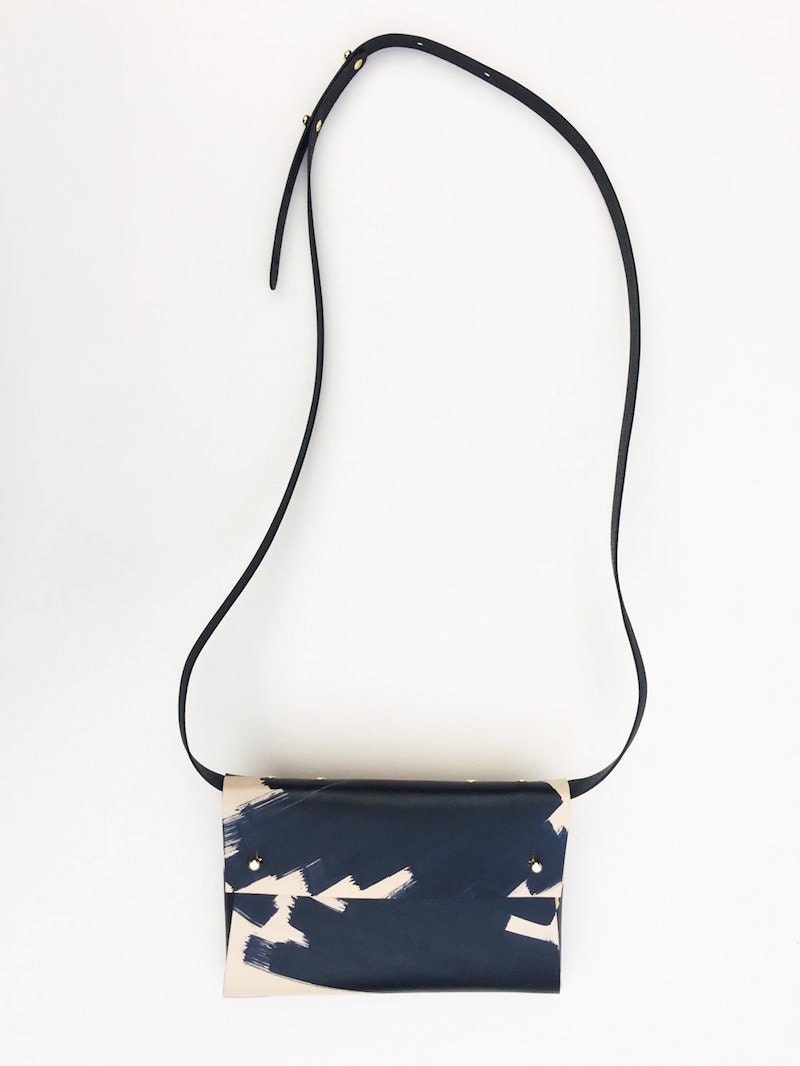 >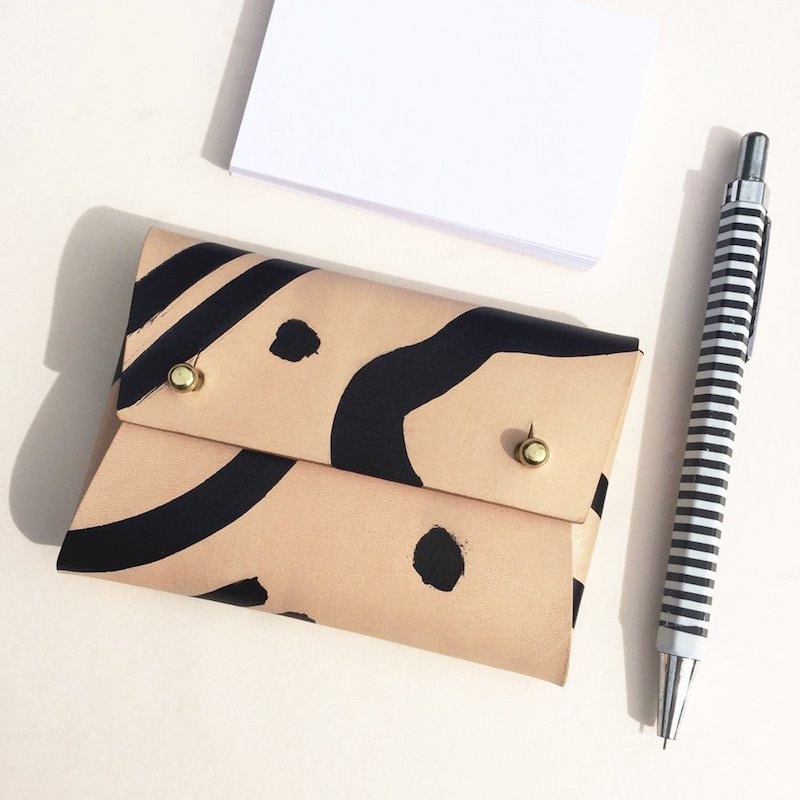 >
How do you approach sourcing leather?
My leather is made in Italy or Belgium, and I buy it in London from a small shop. I don't want my leather to travel far. If it's not made under the right conditions, it can be harmful for the workers and the environment. Instead of chrome leather, I use vegetable-tanned leather, which is made with more natural ingredients.
How do you choose the colors of the leather?
I started with black, because it's classic, and easy to wear with anything. Then I began incorporating the nude leather, and because I use leather with no plastic coating, it naturally grows darker over time. I also added a pale pink, and for the winter I really like offering earthy tones, so I added some dark brown designs.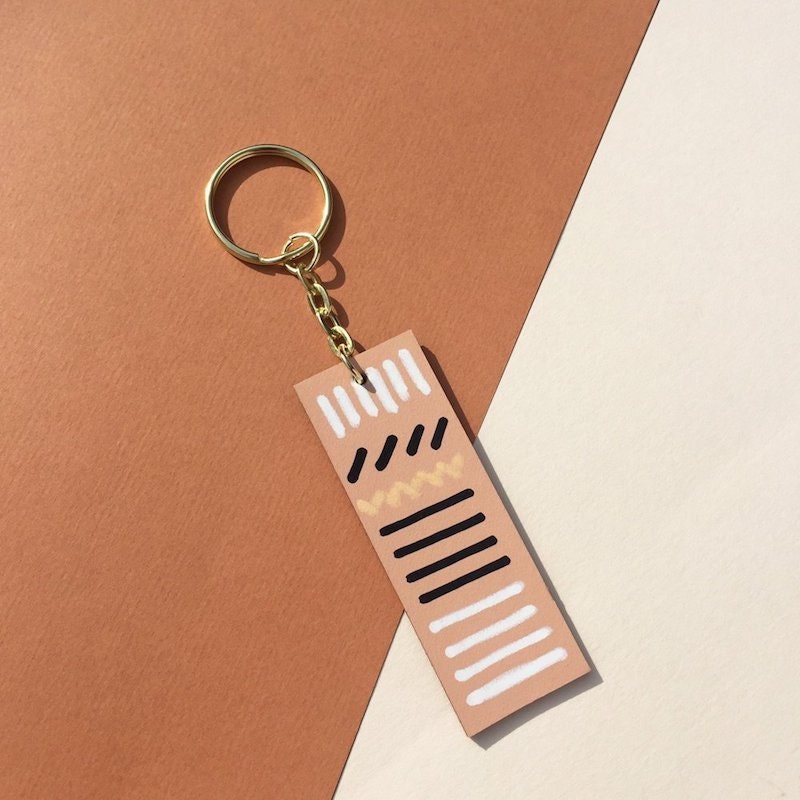 >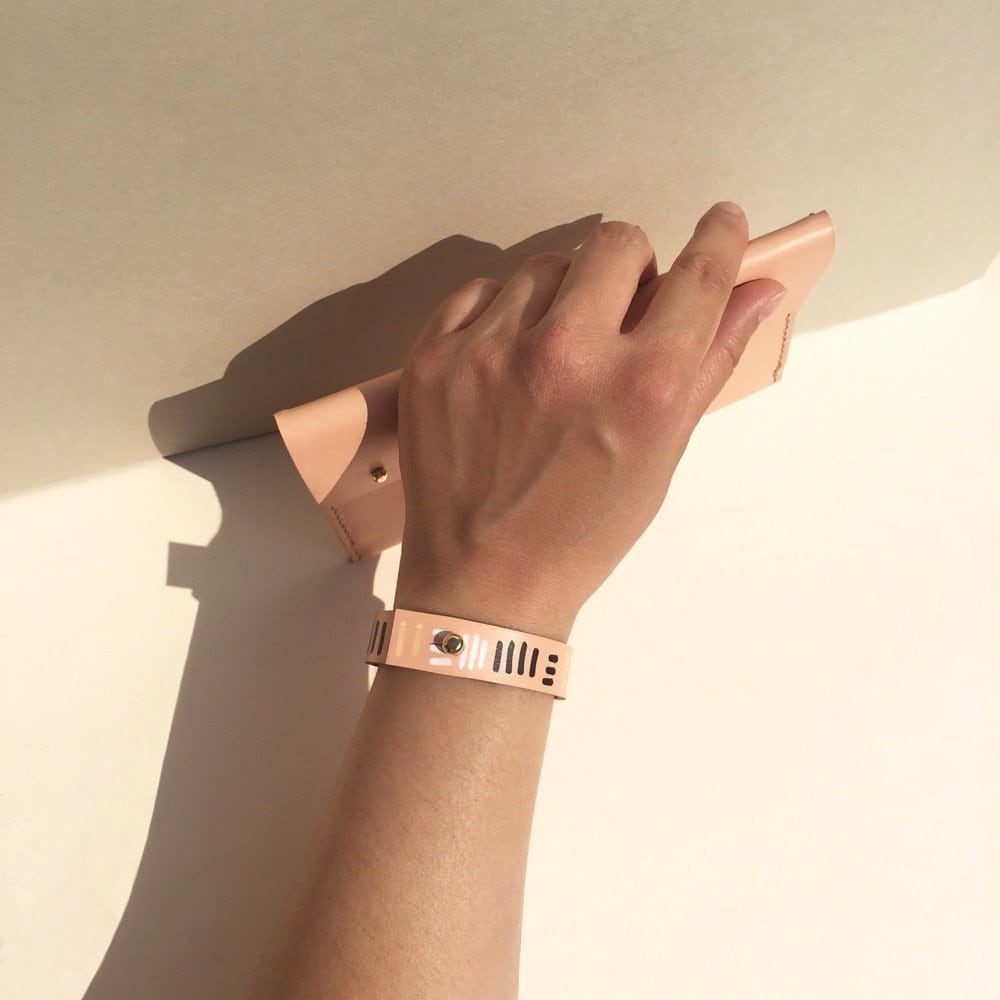 >
Which of your designs would you recommend for someone looking to accessorize for spring?
The SOPHIA belt bag is great for spring, especially if you're going to a festival. It's small so you don't have to carry a big bag on your shoulder. If you wear a plain T-shirt, a pair of jeans, and a nice pair of sneakers, you can wear one of my bags, and it makes you look elegant, trendy, and chic at the same time. You don't need to spend too much effort on your outfit—the bag makes the look.
So, what's next on the horizon for Klès?
I'd like to release two small collections each year, with different shapes in more colors. I'm working on some larger shoulder bags, and there will also be a new small, hand-painted bag, designed to look like a cute little box! I plan to list a few new products this spring, and during the summer, even more.
Follow Klès on Instagram, Facebook, and Pinterest.
Photographs by Inna Kostukovsky unless otherwise noted.