by Valerie Rains
See how this New Zealand interiors expert is putting her own modern spin on macramé.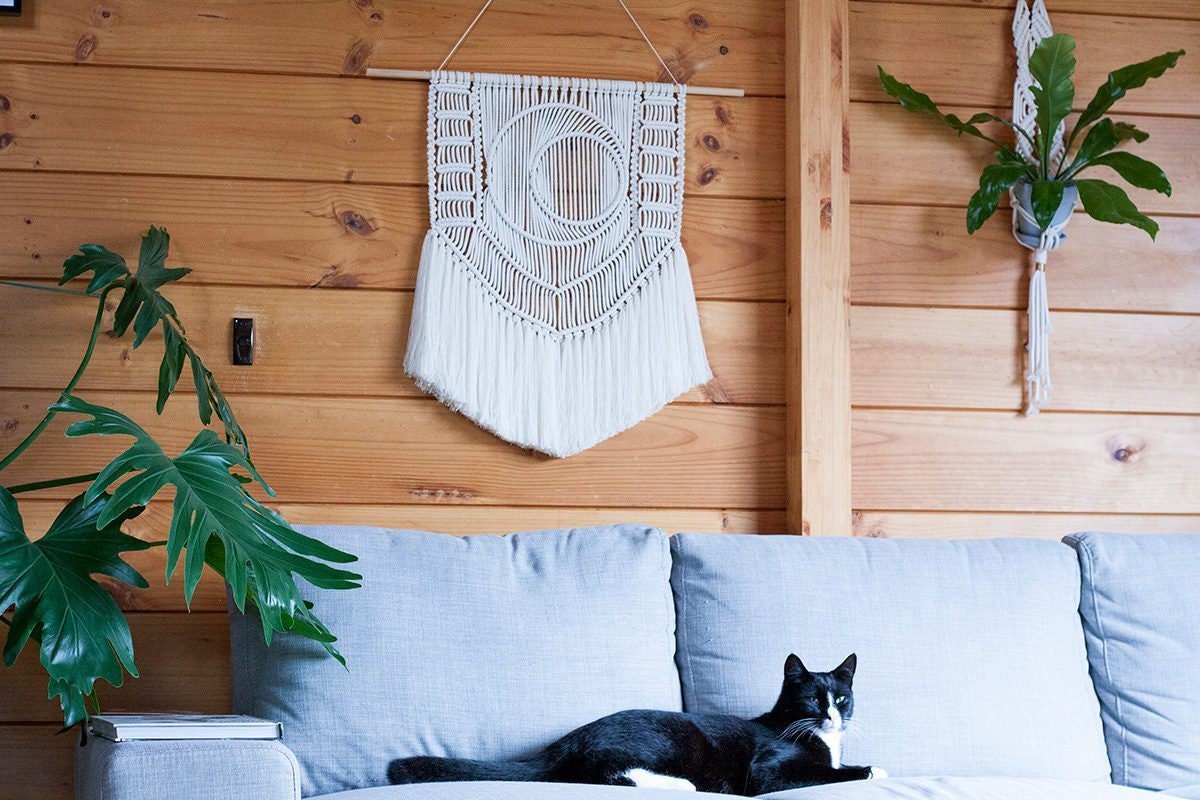 A university-trained interior architect, Nalani learned the skills she'd use to launch
Knotty Bloom
a bit closer to home — that is, from her mother. "When I moved to New Zealand about a year ago with my partner, I had a bit of downtime between jobs and was trying to find my own place in the community here," Nalani says. "It just so happened that I'd had a recent visit with my mum, and her background was very much from the '60s — the macramé and that kind of stuff. We had a little session, and it really clicked for me — I was really enjoyed the calmness it brought with it, and that it was kind of meditative." While Nalani did end up landing a new job in interior architecture, she still finds time on the side for indulging her hands-on creative impulses: crafting plant hangers, wall art, buntings and tassels from local New Zealand fibers in her lovely, light-filled studio. "It took off really randomly; it wasn't something I planned at all. It was a really nice surprise when people started asking about my macramé, and I thought, 
Oh, maybe I'll try selling on Etsy.
 It just kind of worked."
To see Nalani's studio and learn more about her creative process, read on.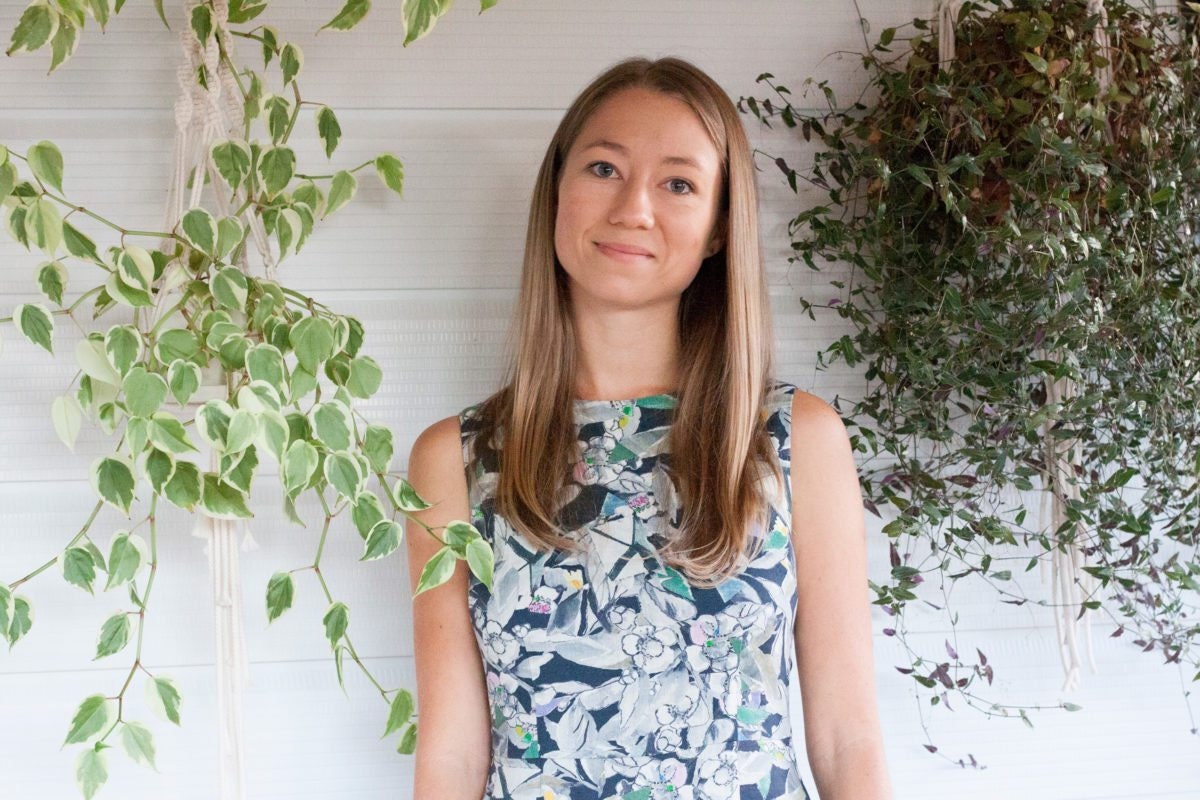 Your workspace looks absolutely gorgeous. Will you tell us about it? 
We just recently moved into this home that's all built out of wooden slats — it's almost like a cabin. I work in the conservatory, which used to be a porch but has been enclosed with glass. Immediately, I was drawn to this space: wanting to be in the sun and have that indoor/outdoor feeling, and all the plants thrive in here, as well. I feel really lucky to have this amount of space, because previously, when I had another Etsy shop selling jewelry, the amount of space I had to work in drove what kind of product I would be able to sell and what kind of materials I'd be able to stock. Having this much space has really allowed me to let my creativity flow.
What is your process like for developing a new design? 
It differs: Sometimes I'll start a piece and think,
I'm not going to get high hopes for this piece, I just want to see where the process takes me
; then I can get stuck and think, like: A
w, I really should have planned this out more.
Especially when you're doing a
wall hanging
, you need to make sure you have the right amount of fiber for the patterns you're doing. Most recently, I've been trying to sketch out my designs first on gridded paper to make sure everything balances out. It's really fun to work spontaneously, but there is a benefit to planning things out a little more.
Where do you find inspiration?
Lately I've been really drawn to architectural plans and the lines that you see in architectural drawings — after all, that's part of what I'm looking at every day. I try to translate those simplistic, sort of geometric patterns and shapes and use them to modernize the idea of macramé. I do love the traditional macramé patterns, but I'm trying to think outside the box; mid-century modern graphics and typefaces play a role as well. I'm not sure if it shows, but that's something else that's going on in my mind when I'm planning out my designs.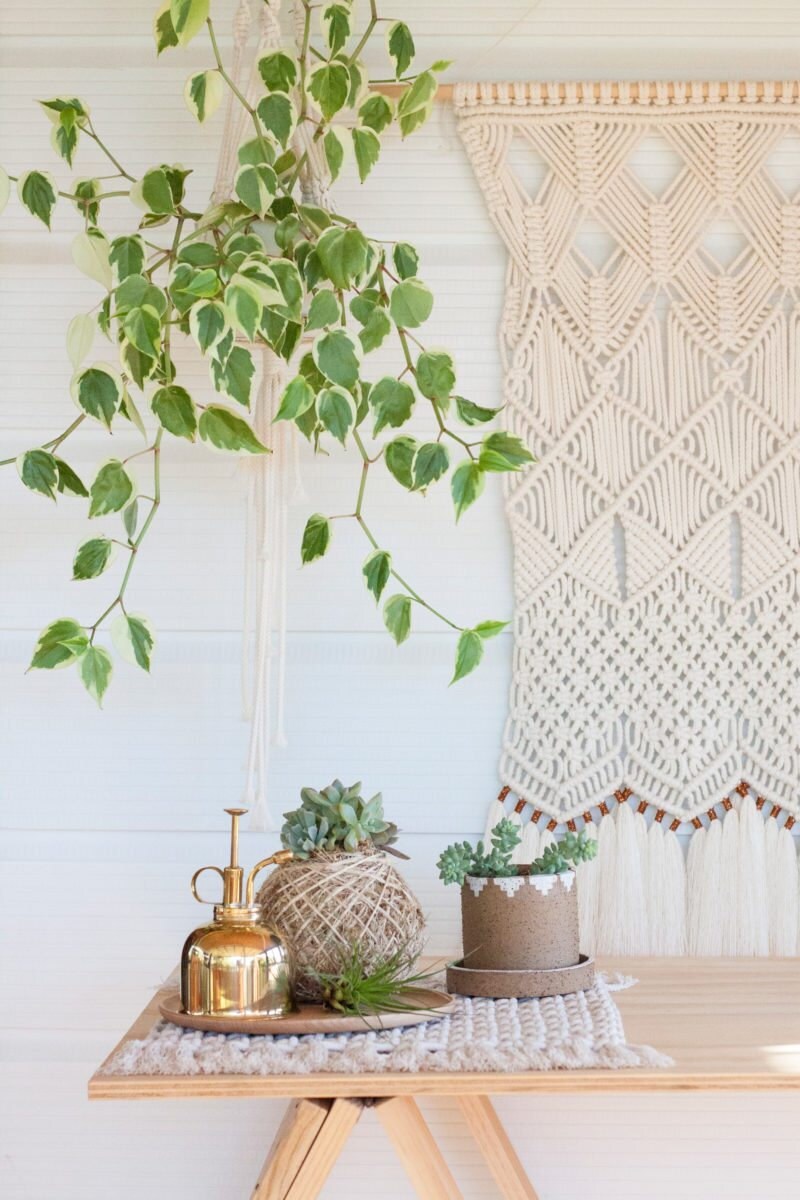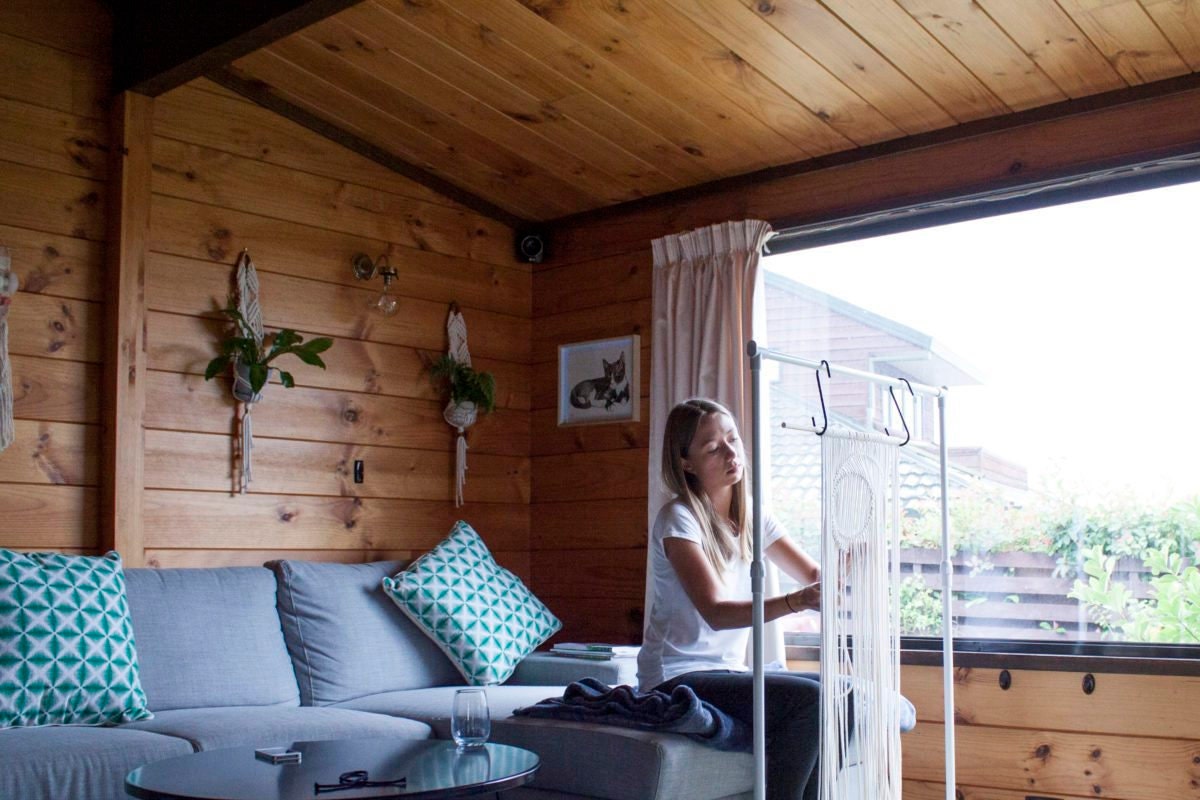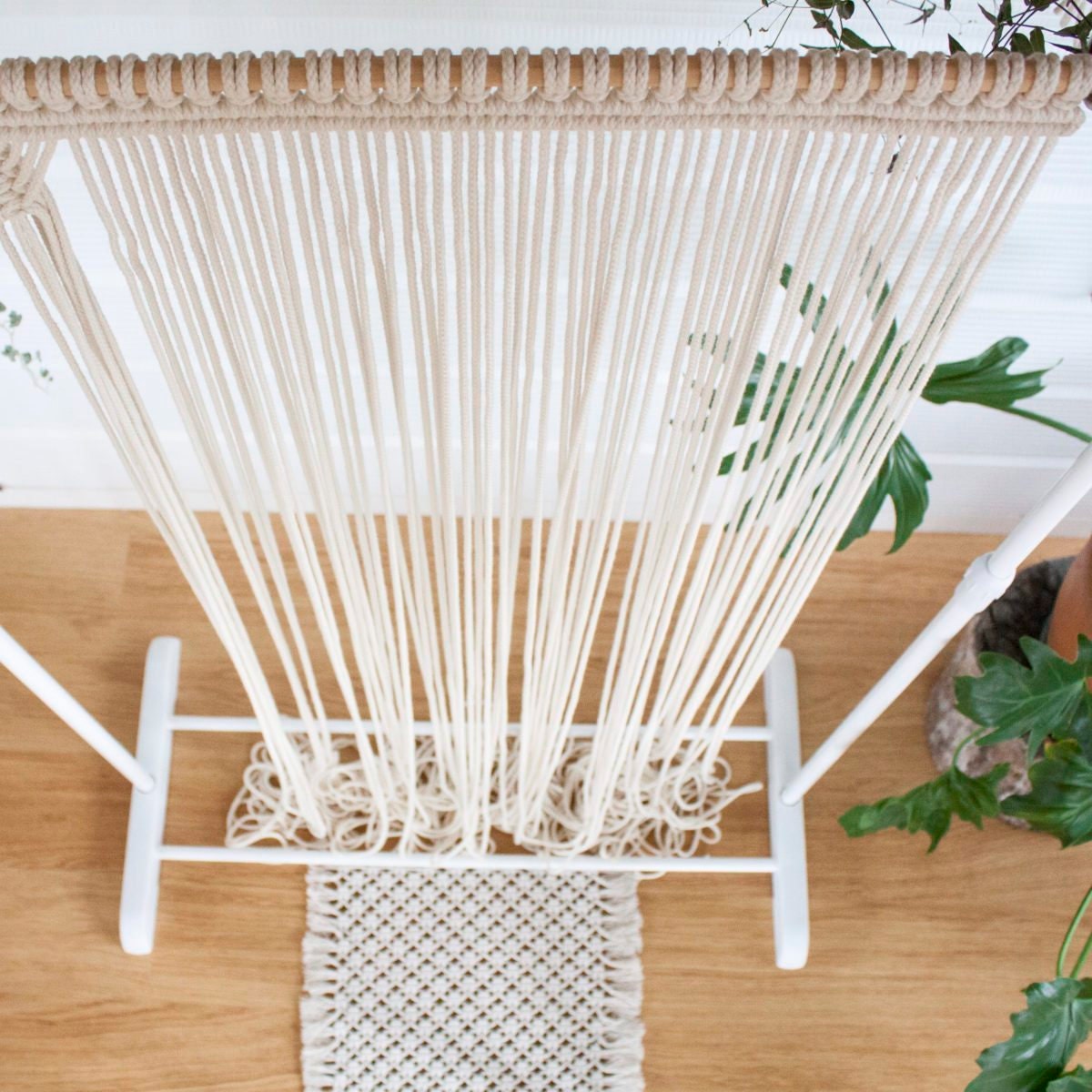 How about the materials that you work with? You're using mostly local fibers, right?
In the beginning I was having a bit of trouble finding the right kind of fiber for
macramé
, I think because it's only recently come back into fashion. A lot of the general craft stores weren't really stocking the type of fiber I use, which is mainly braided natural cotton cord, so I did a bit of research here in New Zealand and found this awesome company that can create basically any kind of fibers — they do elastics, they do rope, all different kinds of things — and they have a great color range as well. It's all New Zealand made and manufactured, and I really wanted to try and support that local economy; it's also made the product itself a lot nicer, I think.
Black, white, or color: Which one is the most you?
I would say the natural whites. At the moment, at least here in New Zealand, the monochromatic scheme — black and white — is very in, but I'm drawn more to the natural textures, fibers, and colors: woods, fiber, brass, stone and concrete. Even terra-cotta! For a while there, I was like,
terra-cotta is just getting to me
, but actually, it's constantly changing and has a different appearance over time, and ages in a certain way that's quite beautiful — and it's the same with the metals and stones, as well.
What's your best-selling item of all time?
It's surprising to me, but my best-selling product is probably my little mini macramé hangers. They are actually quite small — the pots are 5 cm by 5 cm — they're so tiny you could wear them on your ears, almost. They came about when a local ceramic artist here in New Zealand contacted me about making macramé plant hangers for her pots; at first, I was like,
great
! And then when she gave me the dimensions, I thought,
Whoa, how is that even possible?
Like, I'll need really tiny rope for this. But we worked it out and I found a 1 mm string to use, and those have been a really big selling product. They're cost-effective, they're not going to be an imposition in your home — if you're renting, you don't have to put a big hook in your ceiling — and they're just a bit more easy and accessible for everyone. And they're perfect for bringing to markets.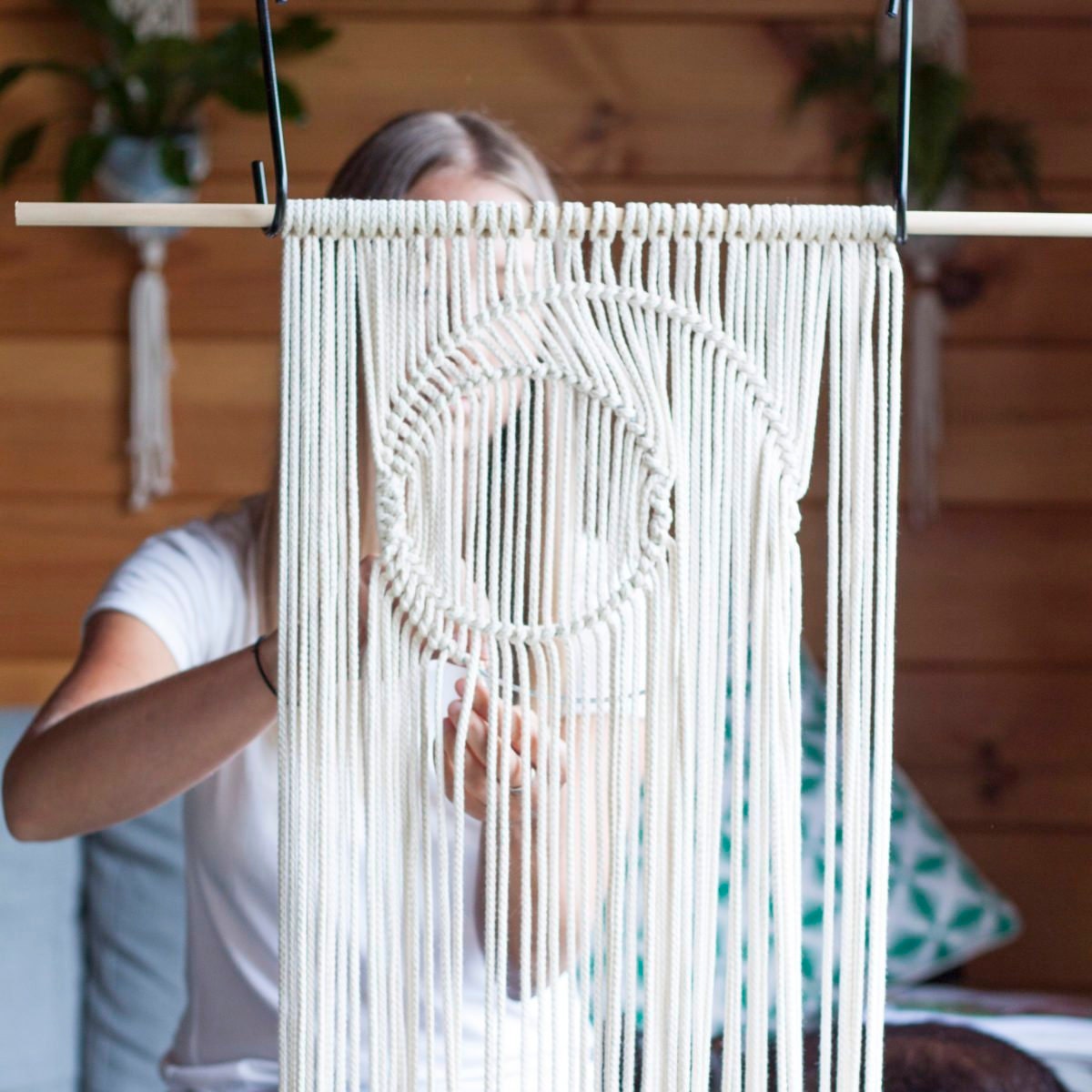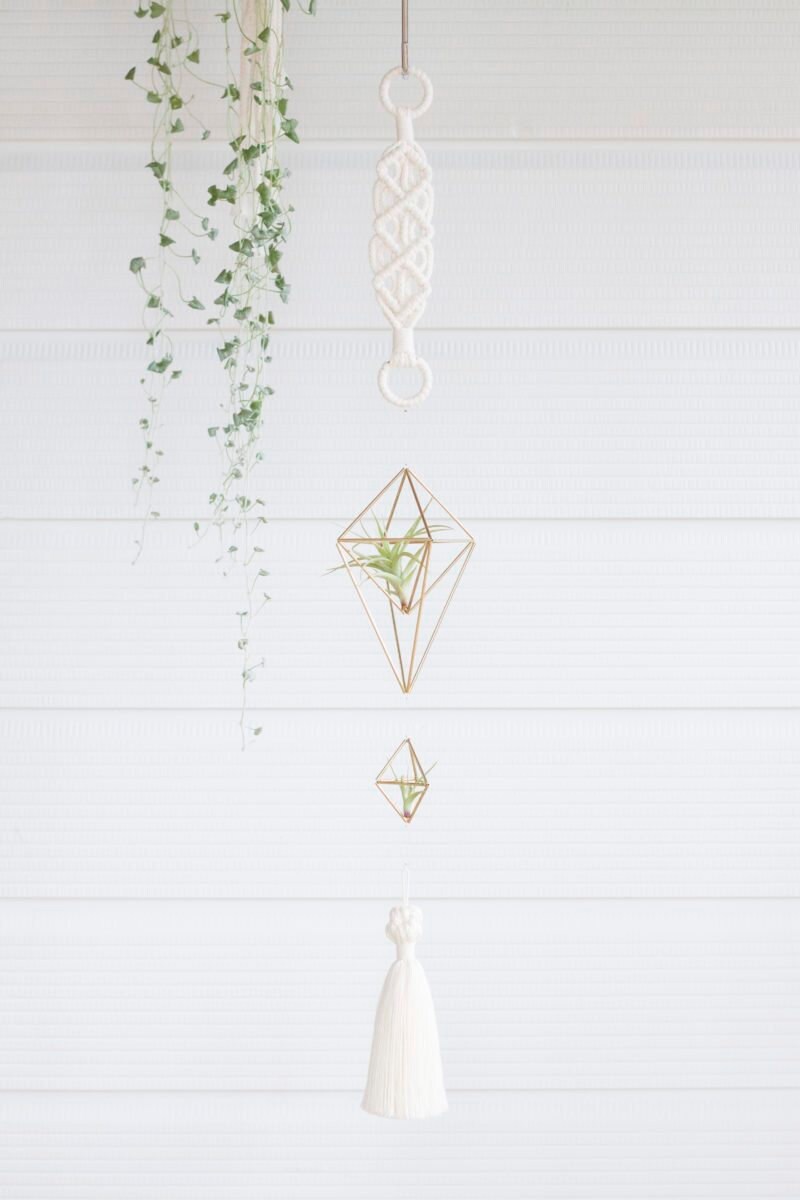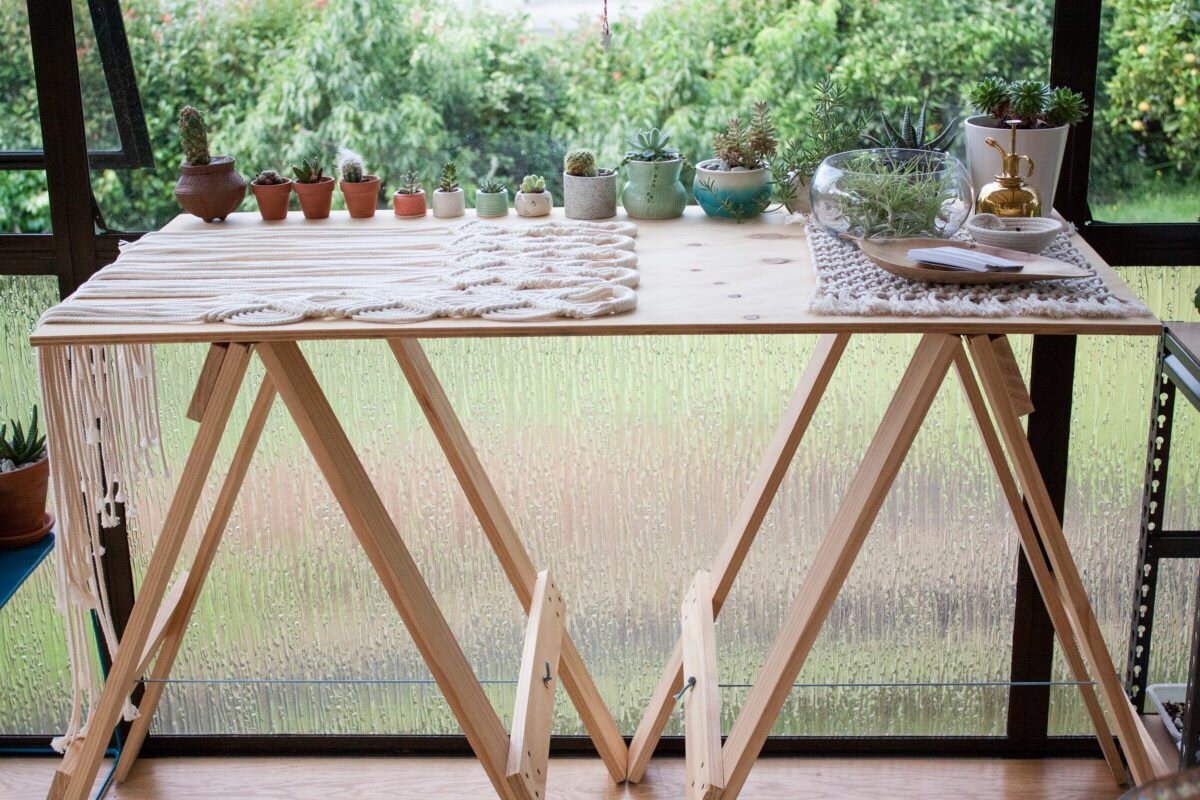 Speaking of collaborations, what are some other creative projects you've partnered on with other makers — or that you have in the works currently?
I think that's been the best part about this whole experience: having those relationships with other artists and designers. It really is quite inspiring to be pushed further beyond maybe what you would have even imagined yourself. I've collaborated with a lot of ceramic artists for various different hanging planters, and I just launched some products with Samantha from 
Handmade Sam Made
in Seattle; she creates these beautiful, intricate brass himmeli ornaments, and is also trying to take that idea of a traditional homewares element and put a modern twist on it. We did quite a bit of back and forth with conversations and sketching ideas in Photoshop, and we came to a really great and, I think, unique
product
that melds our two crafts together. Most recently, I'm trying another take on sourcing local materials — I'm working with a local furniture maker to create interesting dowels for my wall hangings, so then we can say the complete package is made in New Zealand.
What about custom orders? How do those fit into your business and your creative process?
I've had a few memorable custom orders, and I love getting to create something different and unique for someone and trying to imagine this person's needs, wants, and wishes. The most special and heartfelt custom order that I've received so far was from a lady here in New Zealand who commissioned a piece to commemorate a loved one who had passed away. At first, I was like, "Oh, that's a lot of pressure — I really want to make sure I respect it in the right way and am able to envision your thoughts and feelings in one piece." And that's a pretty big thing to take on — but we agreed that the process would be a little bit slower, and that we'd go back and forth with sketches to make sure the piece was really going to represent what she wanted, in the way that she wanted it to. And then seeing her reaction to the finished product was quite something — it was really special.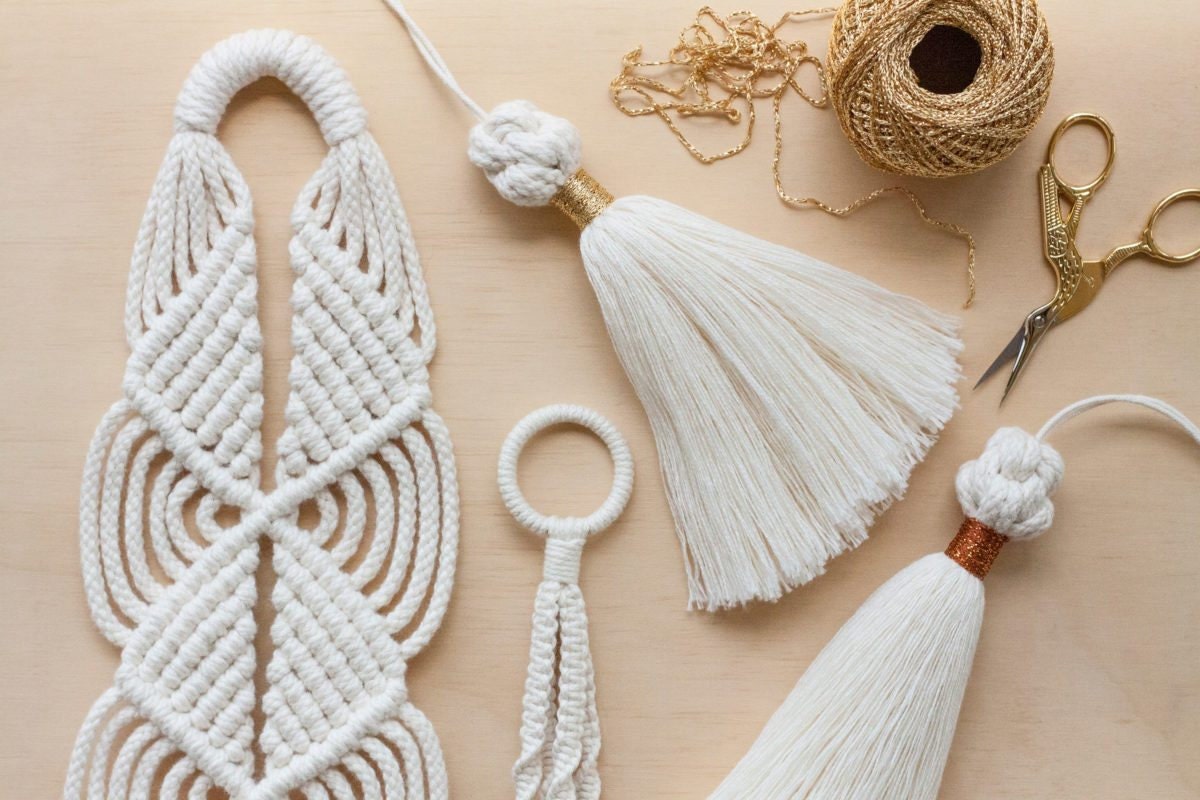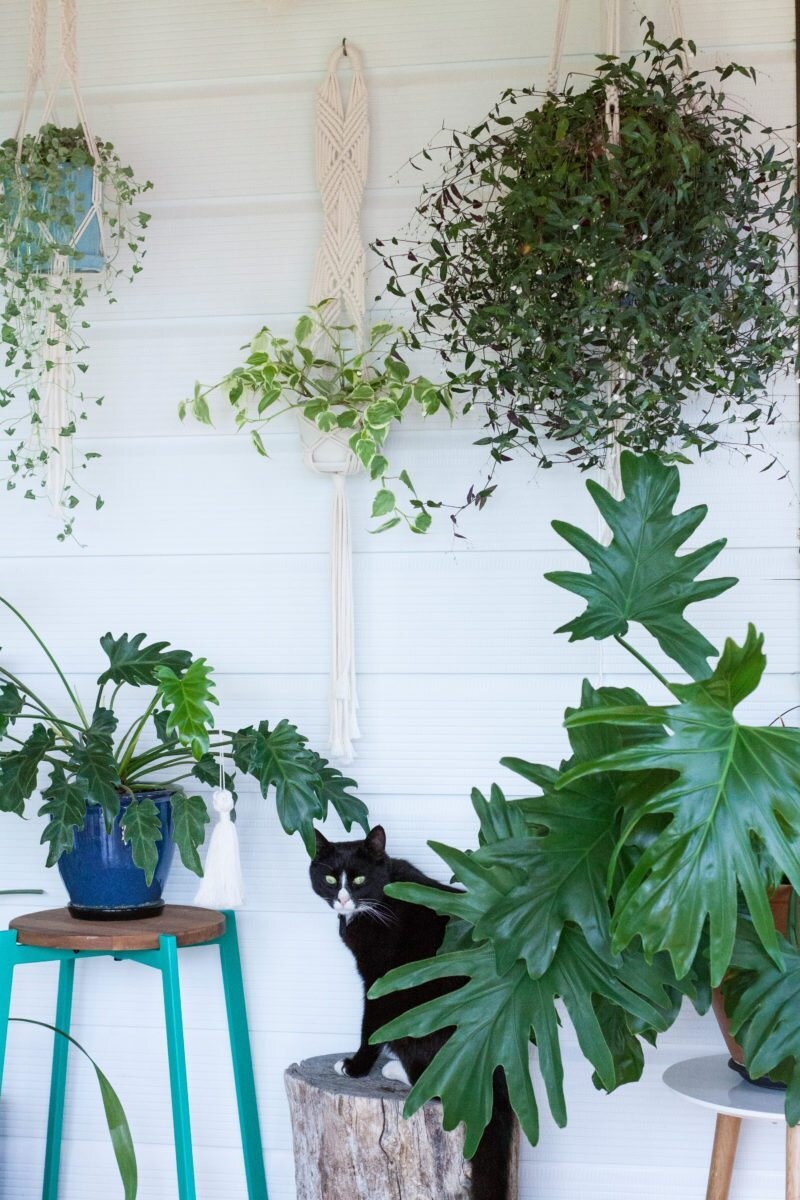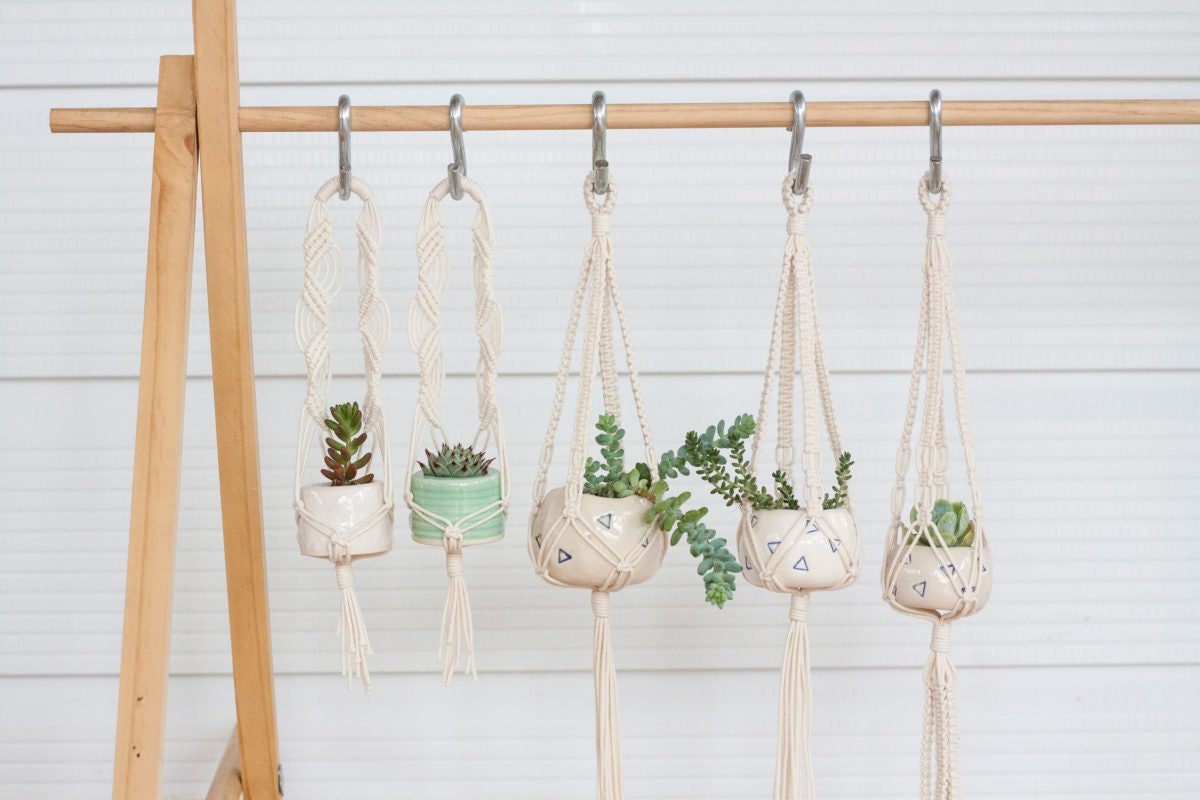 Do you have any other creative pursuits that you do on the side? Or something you would like to learn or try if you had all the time in the world?
I would love to try pottery — I think that would be a great additional item to be able to package together with my hangers. I'd love to try embroidery: I've been really inspired lately by some embroidery artists out there and just the amazing amount of detail involved. I get really caught up in highly detailed works; it's something that I thrive on, when I can sort of zoom in on something. It can be really therapeutic. I'd also love to try woodworking — I mean, it's endless.
Who are some other artists, designers or Etsy sellers whose work you admire?
Sarah K Benning
 — she's got beautiful embroidery pieces; again,
Handmade Sam Made
 is amazing;
Andrea Watson Designs
for minimalist, simple jewelry; 
Katie Robbins
 from the UK, who does these beautiful ceramic bowls, planters, and vases. And
Hinkleville
 from Canada does really amazing pottery as well. There are so many!
What are some of your goals, hopes, and dreams for your shop? 
I don't like to plan too far ahead or have too many expectations, because life just goes in a different way sometimes, but I would love to be able to expand the line and introduce some new products that aren't so fiber-based. I've been thinking about lighting design or even furniture — trying to expand the line in a more overall interiors sense; it would be amazing to have the time and the financial ability to do that. I also want to continue to support this local New Zealand design community — it has been a wonderful experience to be part of it and to have that support from other designers here. And I would love to branch out with even more collaborations.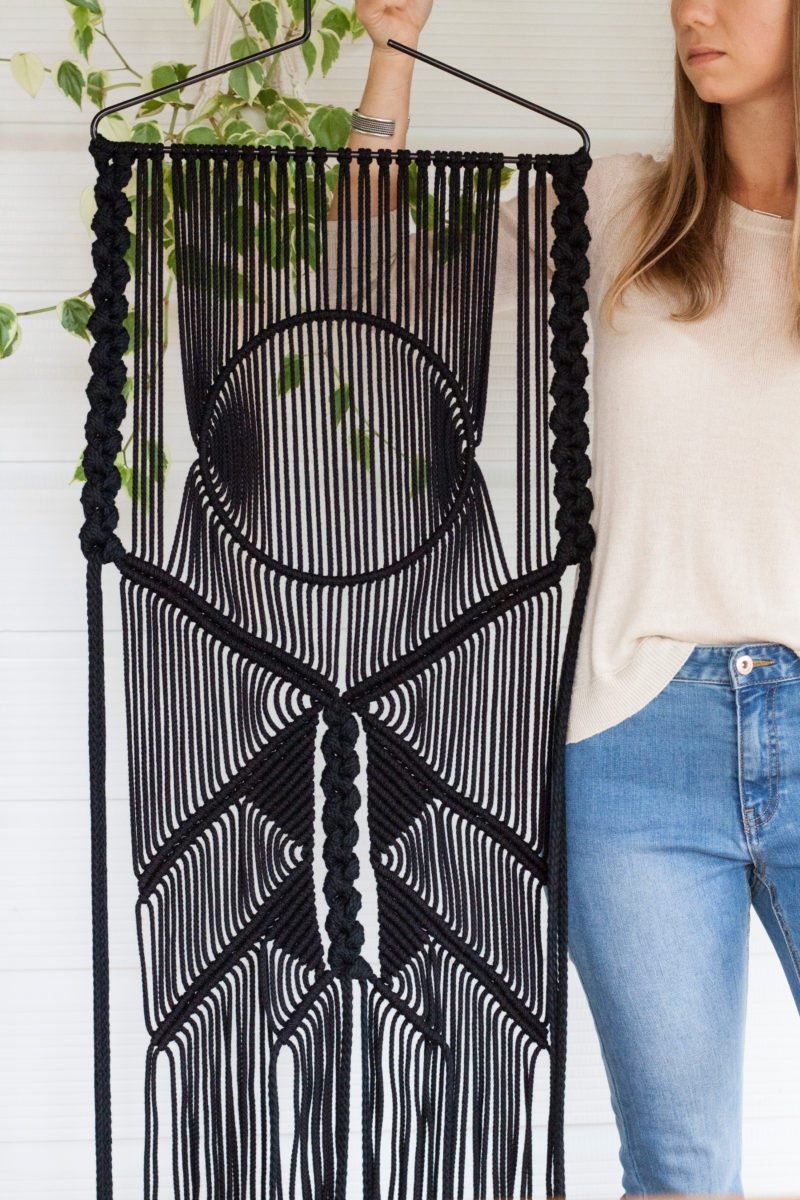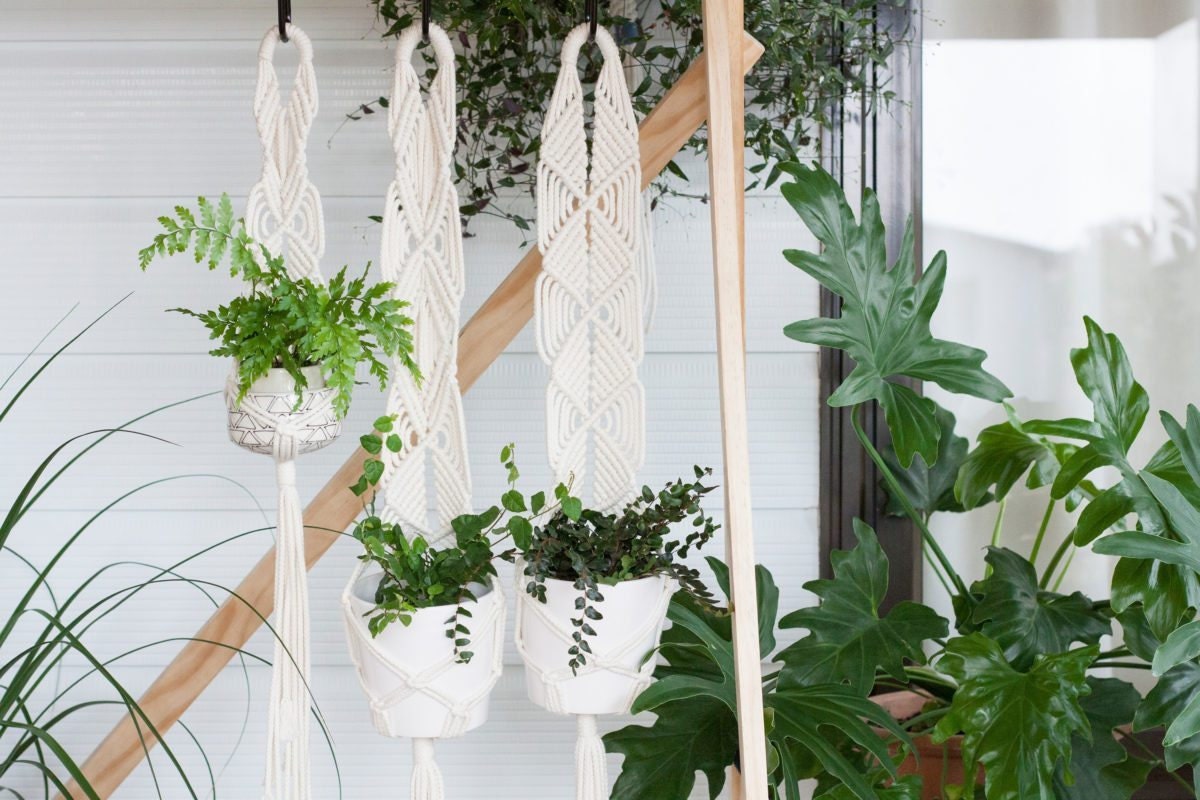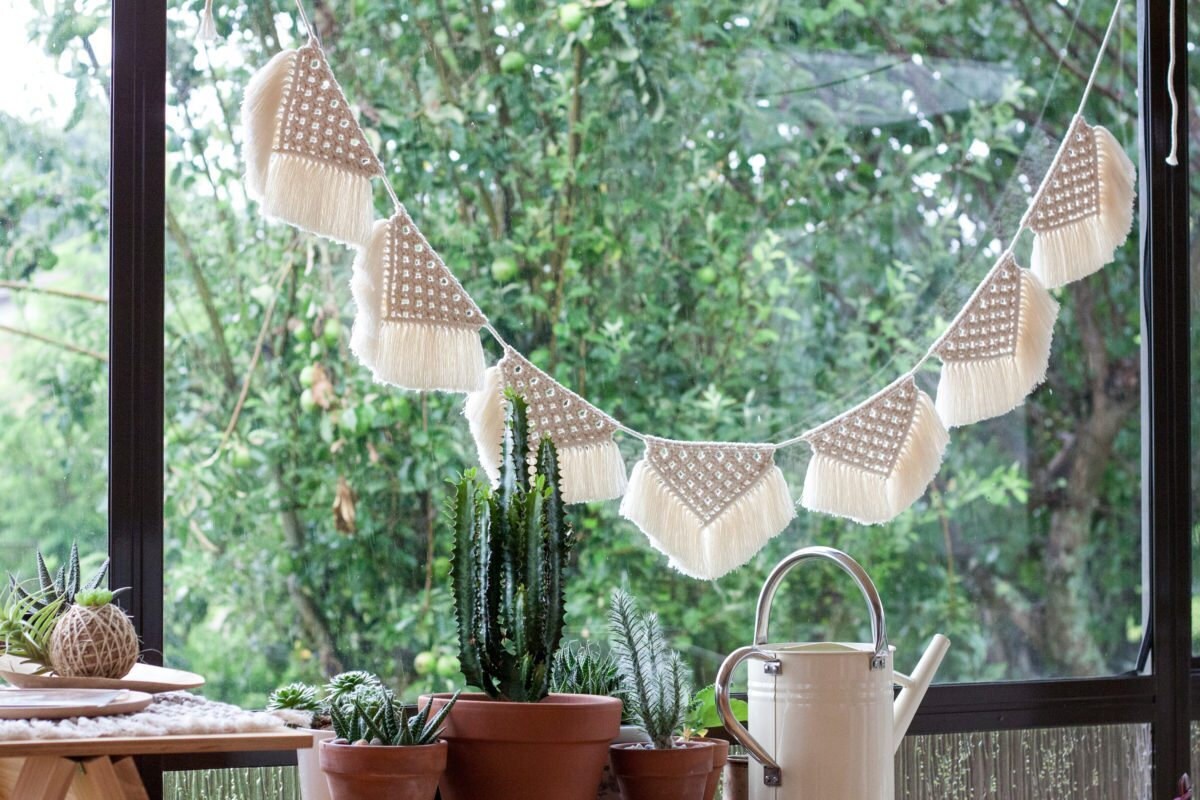 What does your mom think of all this? Does she ever come and create with you? 
It's funny — she is just so surprised and amazed. She's like, "Back in my day, when we were making macramé, it was never something we took so much consideration of." You know, it was the hippie era of selling at markets and whipping things up very sporadically and spontaneously. She's quite amazed at the way that it's become such a structured operation. When she does come visit me from Australia, though, she's always trying to give me advice, like "you should do a hammock" and "you should do a bag," so we have fun playing around with different ideas together. She's still such a big source of inspiration for me — just the way her mind works, with being able to meld, say, knitting and weaving and macramé all together. Using those different elements together is something I'd love to try as well, and see what kind of unique products might come of that.
Follow Knotty Bloom on Facebook, Instagram, and Pinterest.
All photographs courtesy of Knotty Bloom.