Thanks to a midlife artistic awakening, this mom of three launched her own line of bespoke superhero dolls celebrating every child's unique strengths.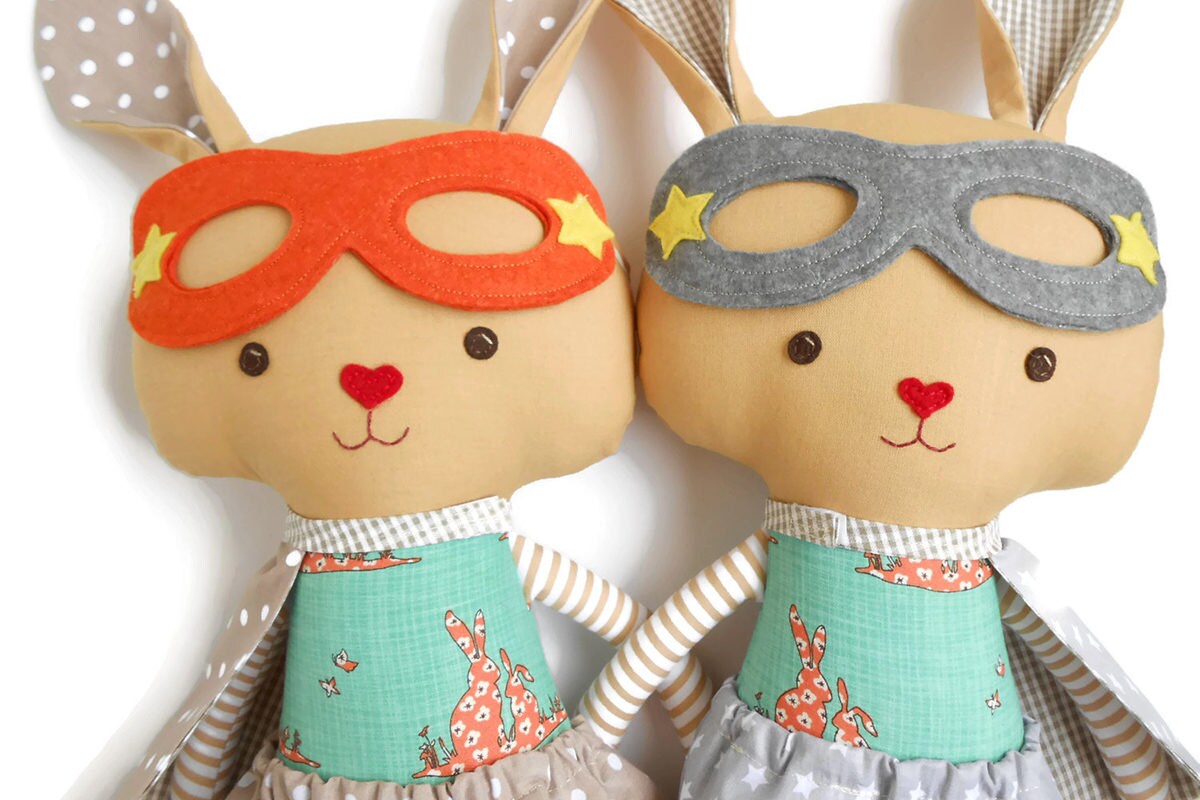 Growing up in Hungary, Emese Dömösi didn't consider herself creative. "I could say that I grew up in a craft room dreaming in colored pencil, but that isn't the case," she explains. "When I was in primary school, one of my teachers told me: 'You're very smart, but you're not creative at all.' I believed her, and so my creative side just kind of went to sleep." It wasn't until many years later, as her fortieth birthday approached and Emese found herself at home on parental leave, that her desire to create finally returned. "I was looking for opportunities to express myself," she explains. "Through sewing I found a way to get closer to who I wanted to be." Emese started sewing "everything for everybody"—bags, holiday ornaments, clothing—but quickly realized her catchall approach wasn't going to provide the stable income she needed to support her family. Determined to find her niche, she started investigating potential markets. When her research eventually led her to superhero dolls, something clicked. "I just had an instinct," says Emese. "These were the right products for me." She created her first few dolls and opened
La Loba Studio
on Etsy to test the waters. When they sold out within days, Emese knew her hunch was right—and two years later, she hasn't looked back.
Read on to learn more about Emese's bespoke line of superhero rag dolls designed to encourage children to believe in themselves and shop the La Loba Studio collection.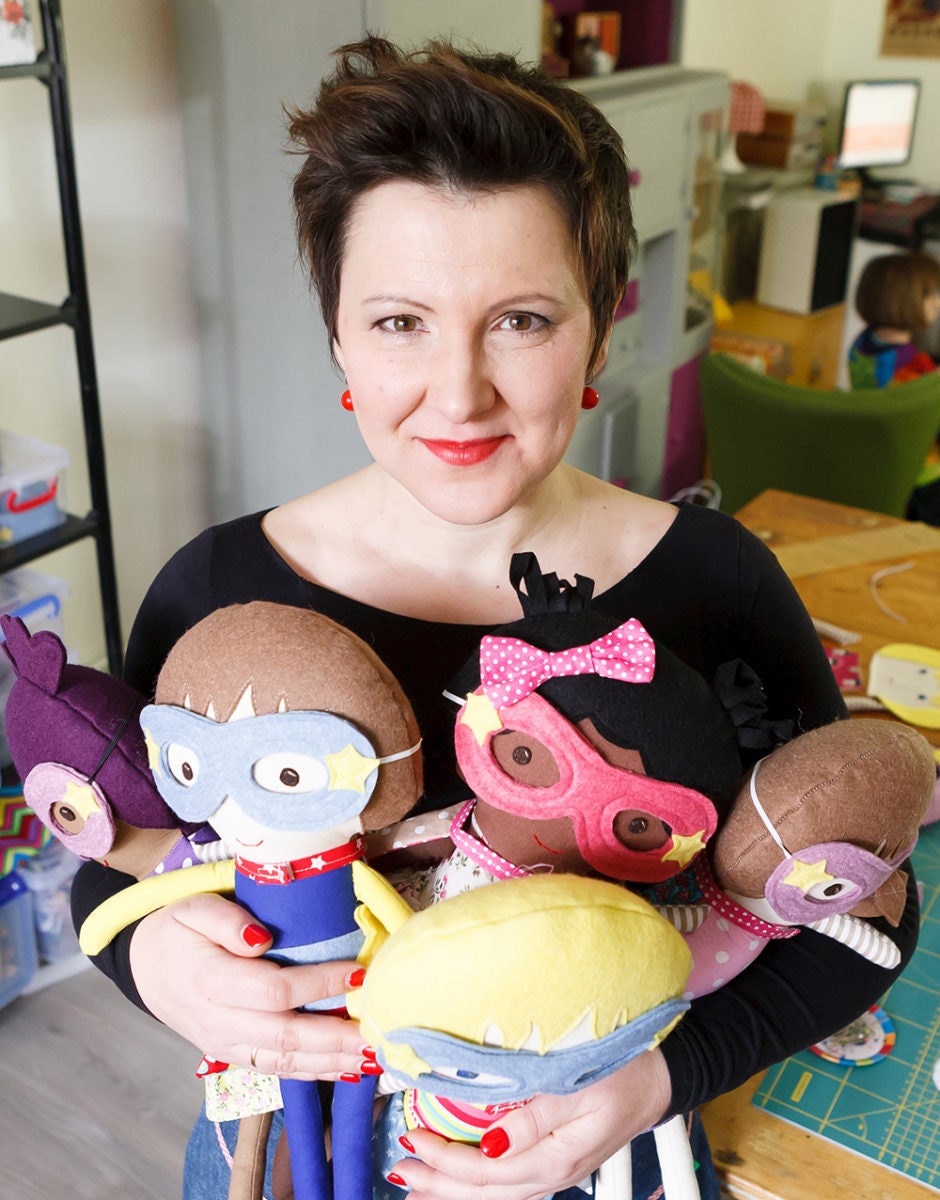 Out of all potential products, you chose to focus on superhero dolls. What is it about superheroes that intrigues you?
I think it all stems from my own experience as a mom of three. I want my children to grow up with a sense of confidence and self-worth, learning to appreciate what makes them different. In my opinion, a superhero embodies someone who moves towards their goals and takes pride in their accomplishments. Superheroes encourage kids to try things their own way, to face challenges and take risks. Growing up, I didn't receive that encouragement, but I like to think that my dolls remind children that they can be anything they want to be.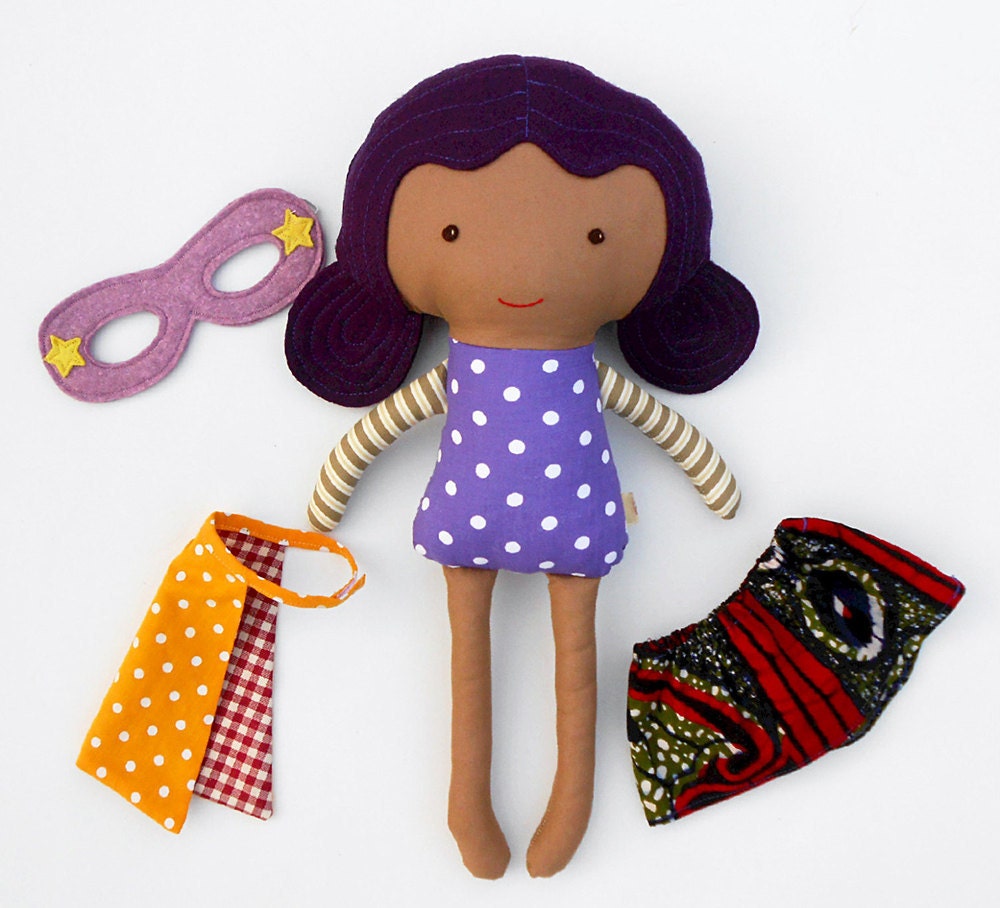 You say that La Loba Studio was born out of the need for female role models. How did that come about?
In addition to running my business, I'm a birth educator as well as a doula, and I volunteer with women and child survivors of domestic violence. Through my work, I see a lot of the struggles women face, but I also see their tremendous strength. Girls aren't just cute and sweet—they're curious, strong, and active. I felt like the true strength of female power wasn't well expressed in the toy market, leaving girls without proper role models to relate to. It's not just about how the toys look on the outside—I want their internal values to shine through as well.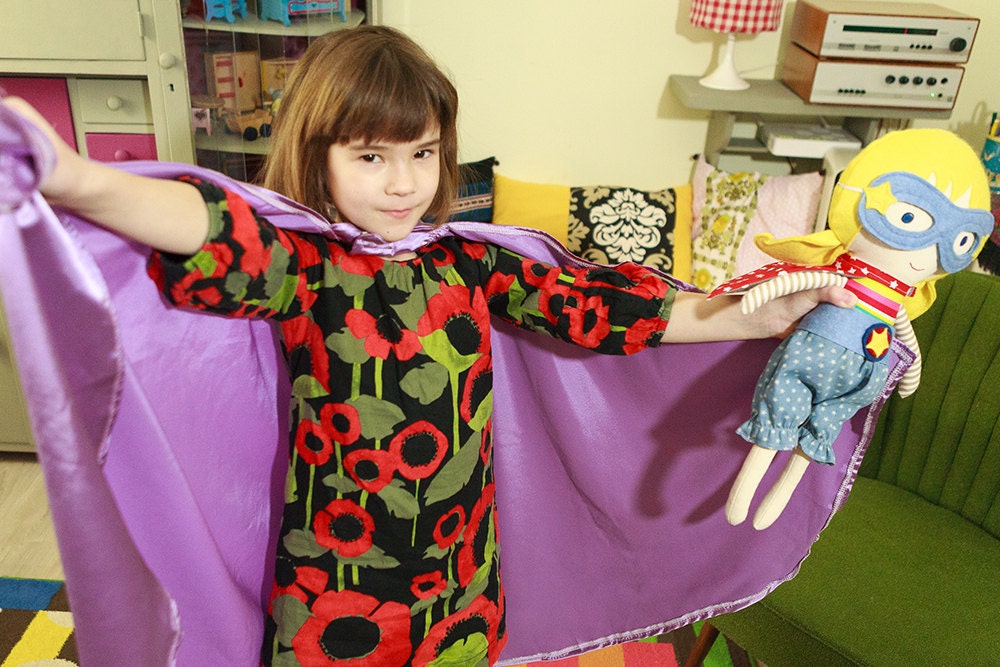 What's the creation process like for one of your dolls?
My
superheroes
are based on a pattern by Etsy seller Sarah Hanson, the brilliant designer behind
Dolls and Daydreams
. I love working with her. After I cut out the pattern, I sew the doll's body by machine, using a double needle so it can handle lots of hugs and love. Then I sew the eyes and facial features by hand—that's one reason why each doll is a little bit different. I like to create one doll a day; it's not mass production.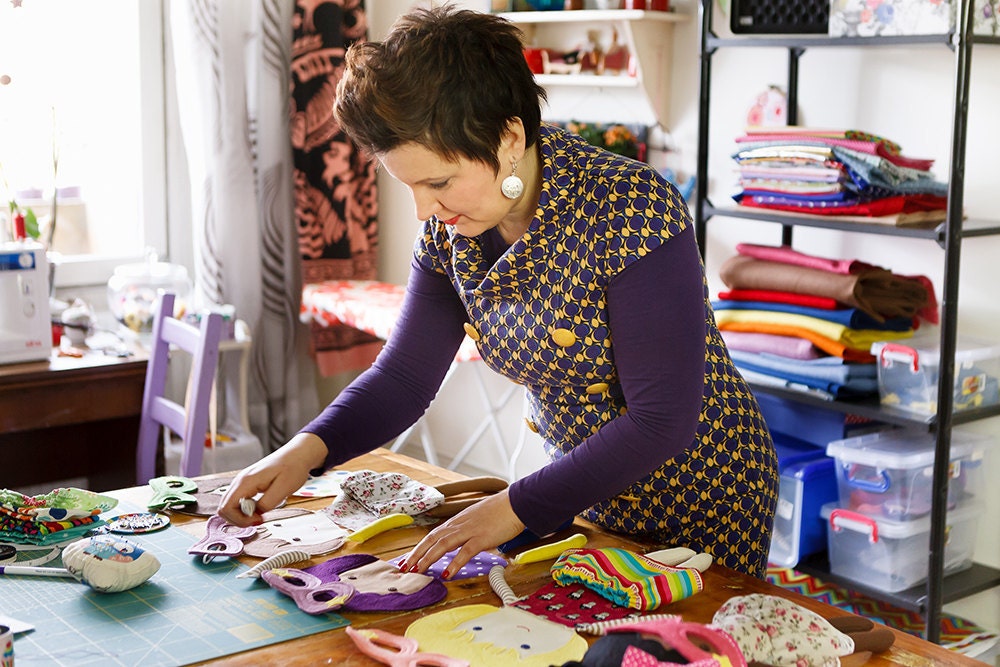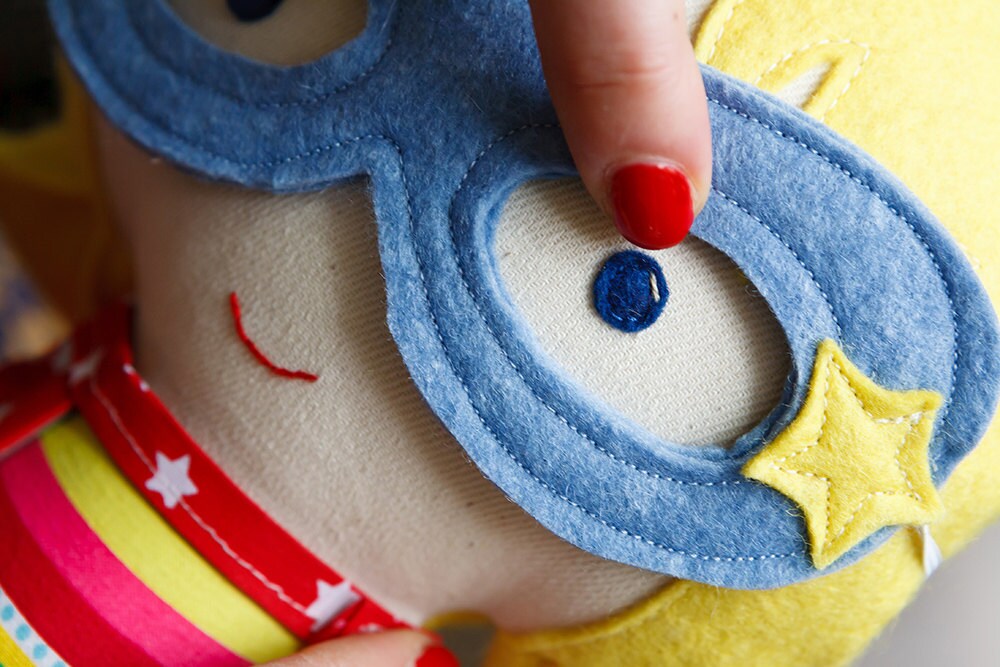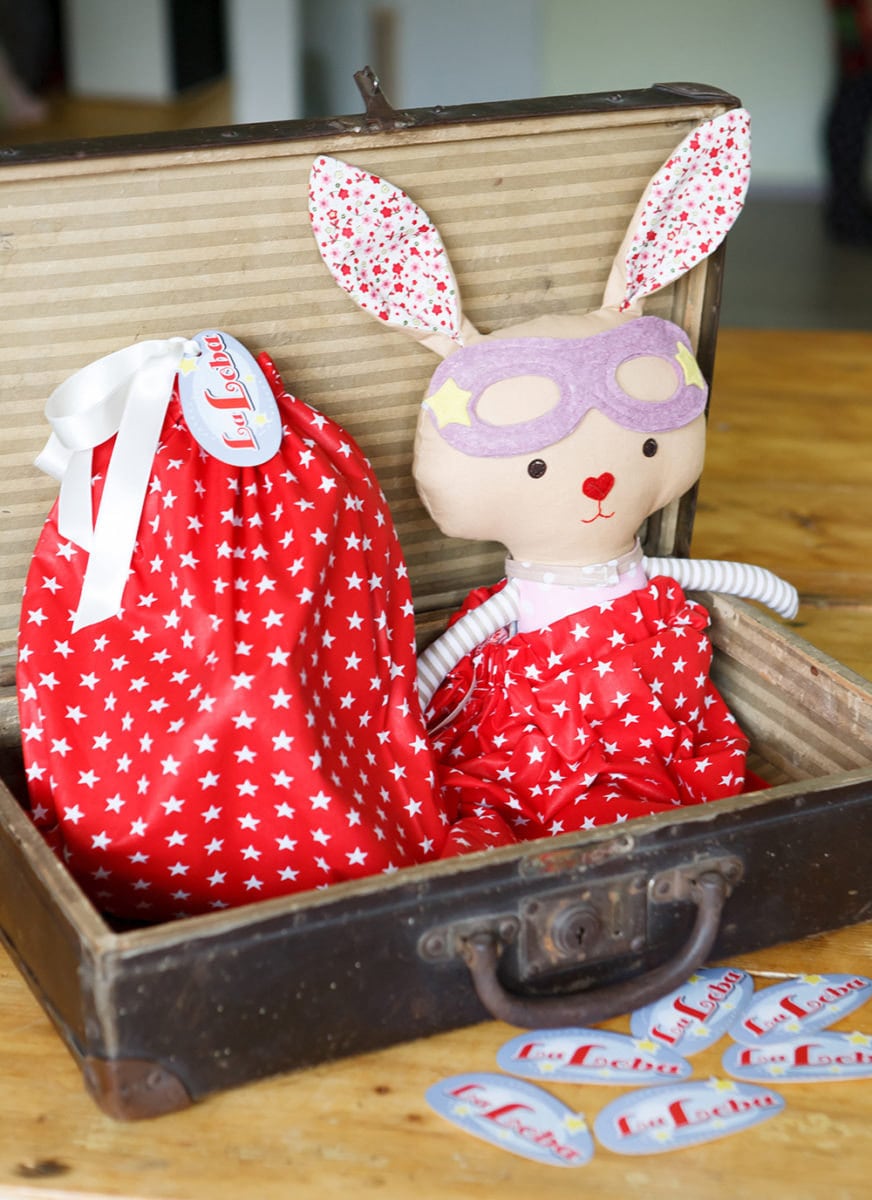 How did customization become such a big part of the La Loba Studio experience?
Customization was part of my business plan from the beginning because I recognized that people shopping on Etsy are really looking for unique, personalized products. That's what makes handmade items so valuable. The size of the dolls remains constant at 19 inches, but all the other elements can be
customized
—my customers always have the best ideas. I listen to them very carefully and send them photos throughout the process so they feel involved. We'll have an initial planning conversation, and sometimes I'll change the fabric or hairstyle or adjust the complexion of the doll as we go along. Buyers can also add a
personalized hand-embroidered name tag
to their doll, which makes the doll very unique and is always a great customer experience. The recipient ends up with a doll that nobody else in the world has. We know that every child is unique, so why should their toys be identical?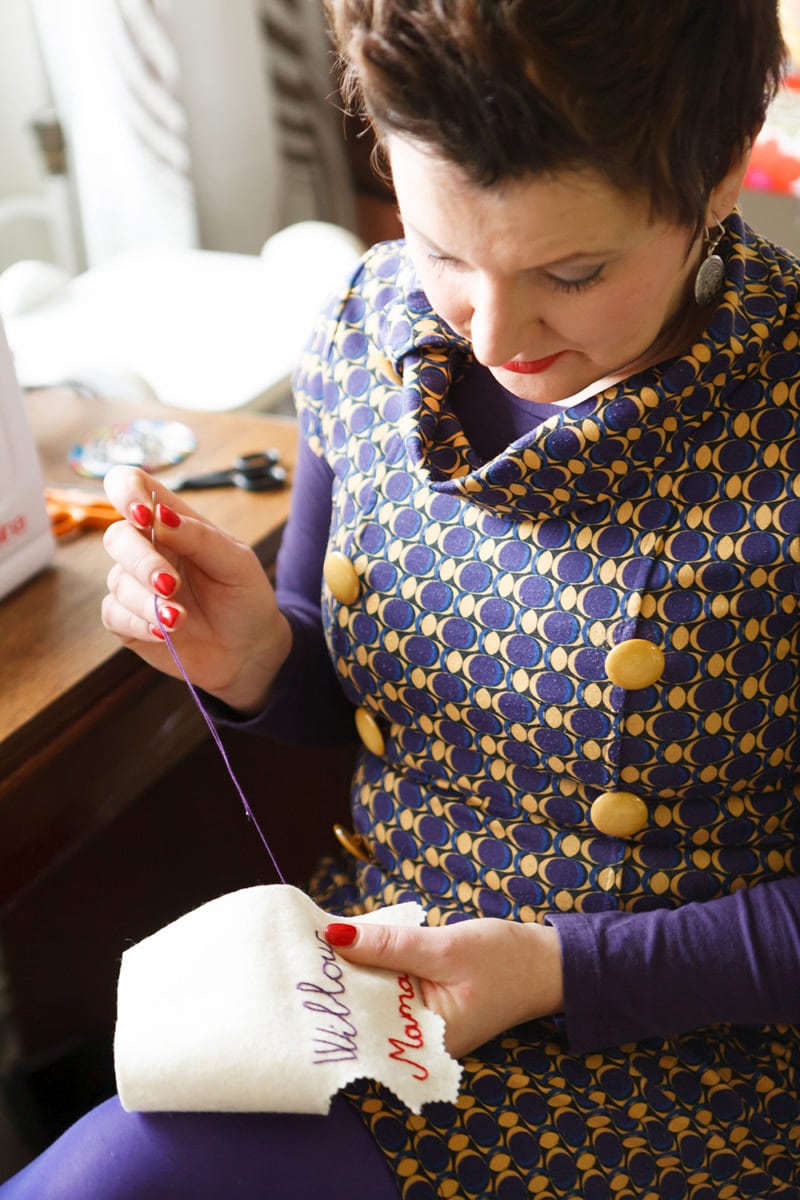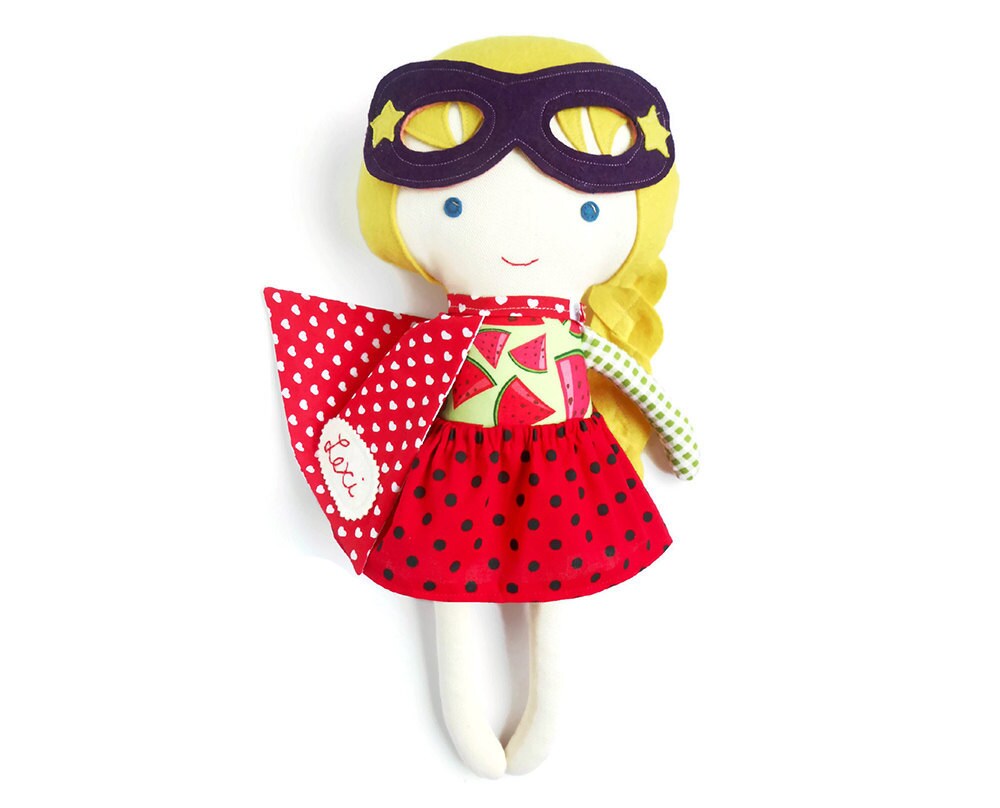 Have you had any particularly memorable custom orders?
There's a special group of customers that often finds me—parents whose kids are battling serious diseases or whose children have disabilities. I can take whatever the child is going through and reflect it through the doll. I'll add a hearing aid or a nose tube, or make a doll without hair for a child going through chemo. I call these dolls my
Little Warriors
, and they always get extra special care. I put my whole heart and soul into creating them.
What role does your Etsy shop play in your business?
I really like the community behind Etsy—it's been such a big part of my life these past two years, it feels a bit like family. I love meeting other sellers. We have a wonderful local community—the
Hungarian Etsy Team
—where we support each other and share our ups and downs. I live in the middle of nowhere in southeast Hungary, and when I tell people I sell superhero dolls for a living, they can look at me a little bit strange. But in a way, through Etsy, I feel like I'm at home.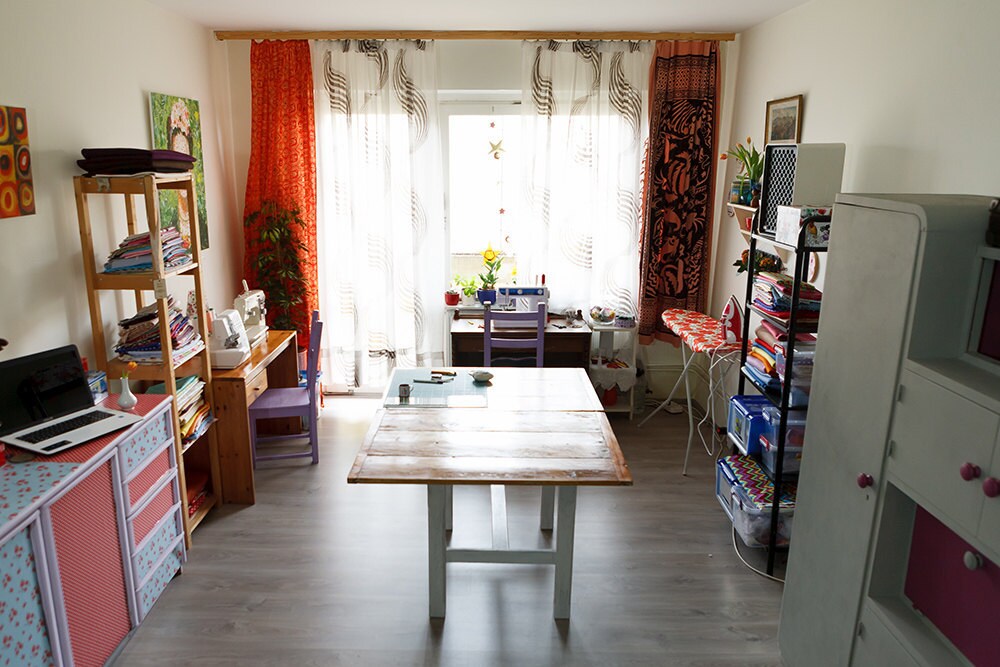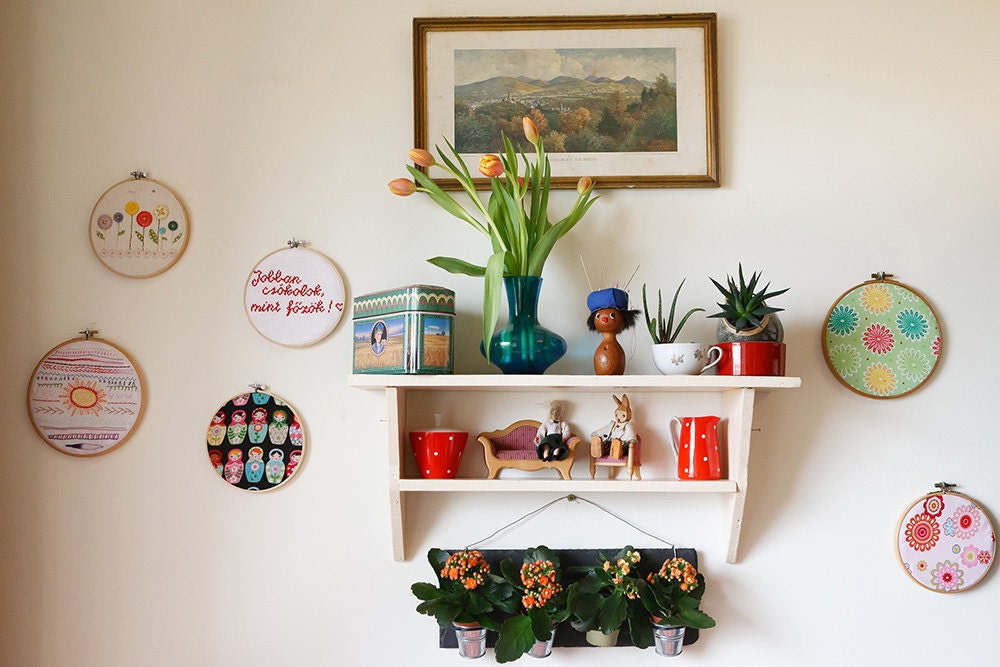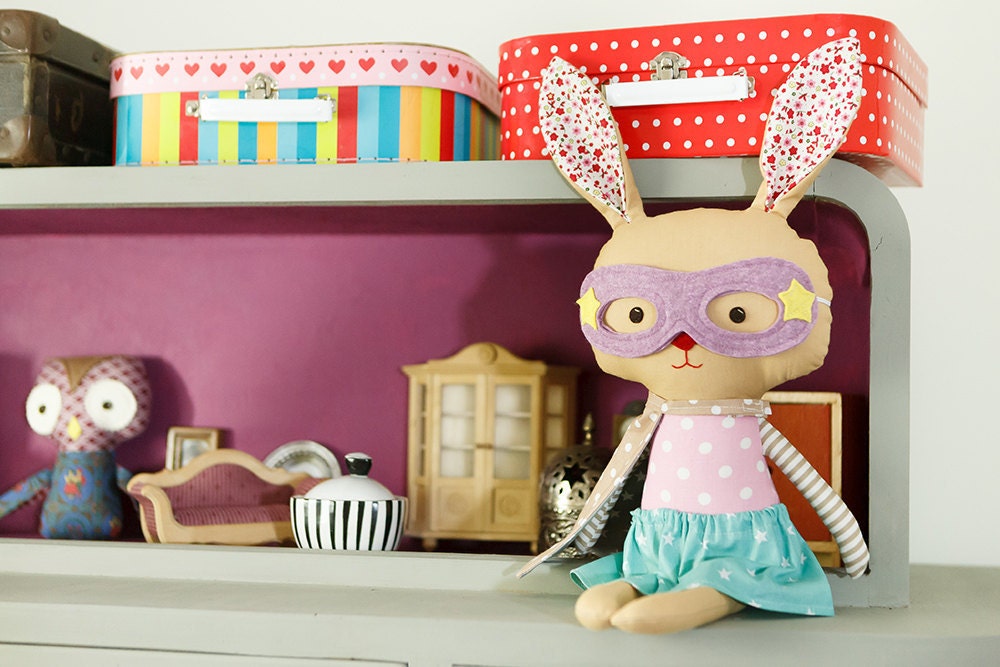 What are your hopes for the future of your shop?
My goal is to maintain stability with my sales and focus on details that make the customer experience that much more special, like taking great pictures, creating attractive descriptions, and making sure I have a constant social media presence. Right now, I'm living my dream. It's the happiest experience imaginable.
Follow La Loba Studio on Instagram, Facebook, Pinterest, and Twitter.
Photographs by Dolli Dobó.