by Valerie Rains
From her grandmother's former tapestry workshop in Alsace, France, Sophie revives vintage decorative treasures for a new generation to enjoy.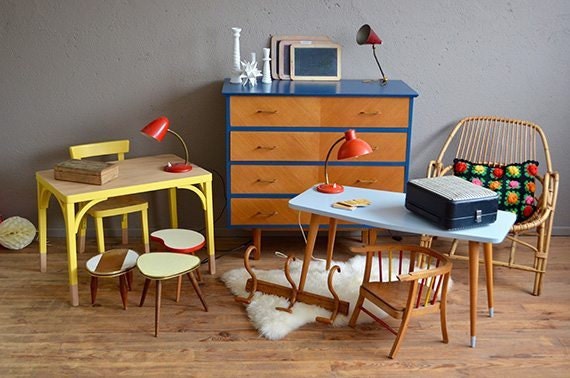 For any new mother, the birth of her first child brings a world of changes. For Sophie, the furniture lover behind the shop 
l'Atelier Belle Lurette
, her baby daughter's arrival three years ago — and more specifically, the thrill she got from decorating her child's nursery — led to more than just a new role as a caregiver and role model, it also sparked a career switch: from social worker to full-time vintage and antique furniture restorer. Now, Sophie spends her days sprucing up her secondhand finds in her grandmother's former tapestry workshop in the town of Colmar, in northeastern France. "I love when a piece of furniture tells me its story, its multiples lives and various functions," Sophie says. "I cherish its uniqueness and authenticity, its soul and its poetry." Read on to learn how Sophie turned her taste for treasure hunting into a business.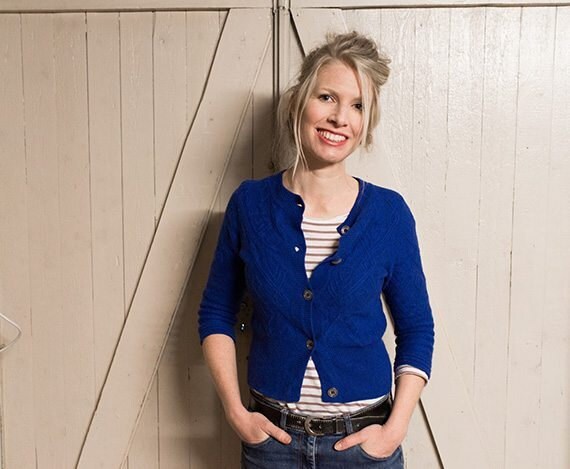 How did you get started collecting vintage items? 
I have always been passionate about antiques, furniture that tells a story, and beautiful objects. As a student, I furnished my first apartment with
vintage furniture and antiques
, and often offered to help my closest friends and family do the same. I also used to tinker in the family workshop when I was a child; I learned sewing and basketry with my mom, and watched my grandmother doing tapestry there. Then, when my daughter was born three years ago, I decorated her little room with antique and restored furniture; that inspired me to take a huge leap of faith and launch Belle Lurette. Now, I work full time at the Belle Lurette workshop.
Where do you look for your items? Do you specialize in a particular period or style?
I find the items for Belle Lurette by visiting flea markets, garage sales, or while traveling. My shop is not defined by a particular style, but I always pay attention to the authenticity of an item — its quality and its charm. And I have a special attraction to furniture and antiques from 1900 to the late 20th century: I am moved by that time period's materials, technical innovations, design history, and the evolution of thought in terms of furniture and decor. Above all, the 
furniture and objects
I select for Belle Lurette are those I consider my personal favorites, each of them touching me with their unique history, design, and originality.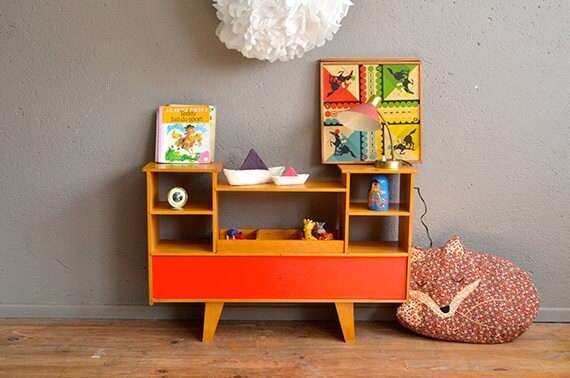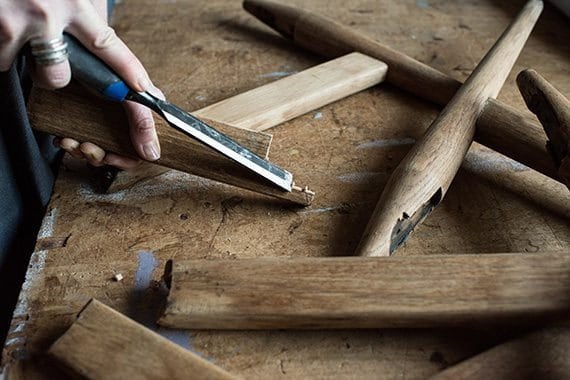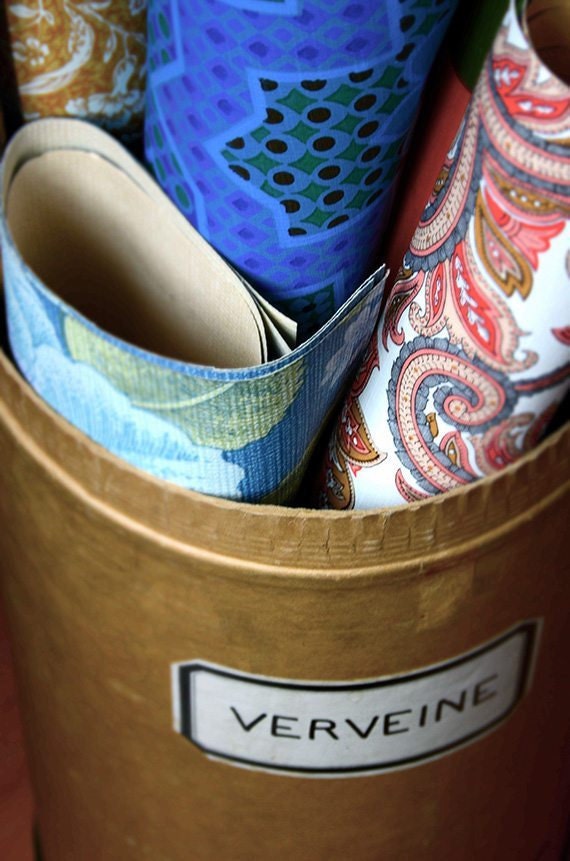 How do you learn about an item's history? Do you do a lot of research?
When a product enters the workshop, I try to learn a little more about its past — to figure out the period it belongs to and the moments of history it has lived through. I do a lot of research on the Internet and in books and catalogs, and I also rely on the small network of knowledgeable enthusiasts (professional or not) that has formed around Belle Lurette over the months. But it is first and foremost by observing the furniture itself that we learn where it comes from: how its parts are made, how they are assembled and connected, what kind of materials were used, what repairs it has received. The patina and normal wear are significant indicators, both helpful and charming.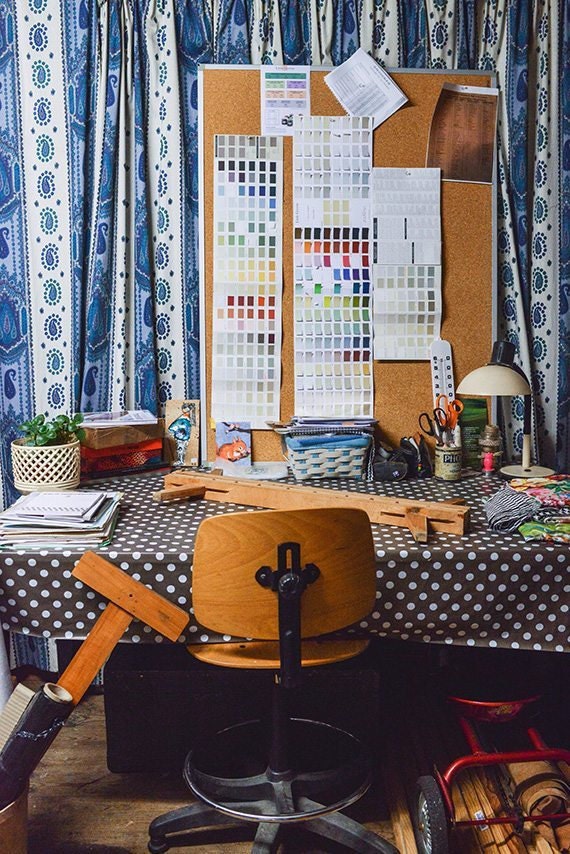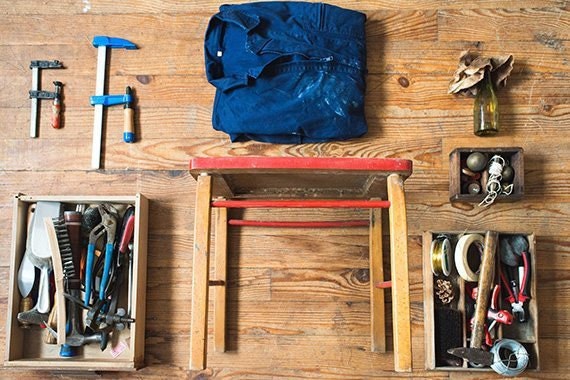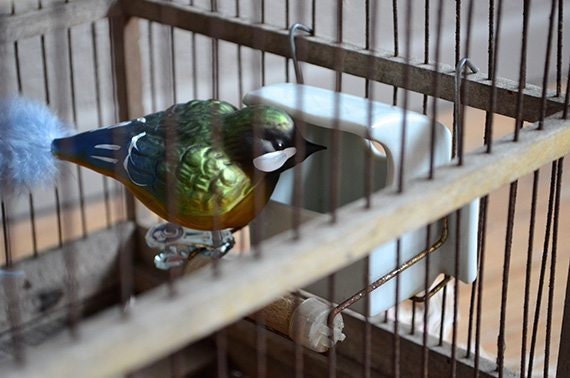 What does a typical day look like for you?
There really is no typical day at the workshop. I love bargain hunting, but the work of restoration and creation takes time, too. When a piece of
furniture
arrives at the workshop, I clean it and repair it, if necessary. Depending on its condition, what it inspires in me, or what my customers are ordering, it is left in its raw state or restored. Renovations are always aimed at breathing new life into a product while remaining consistent with its history. Sand, paint, varnish, oil — all techniques are possible, as long as they do not change the nature of the product. That's not all we do at Belle Lurette, though. I also like to cut new glass to restore old mirrors; I upholster some chairs with my vintage tools; and I build
children's tents
and upcycled shelves. I fondly enjoy the photo shoots as well — this magical face-to-face with the product and its hidden sides. Imagining the best environment and the most flattering decor for a particular item, perhaps proposing a new use for it, and telling its story in the item description are aspects of my job I deeply appreciate.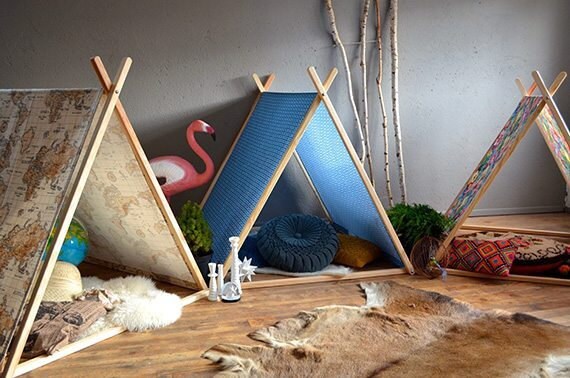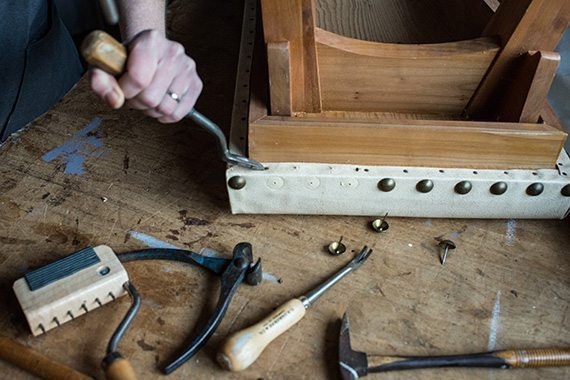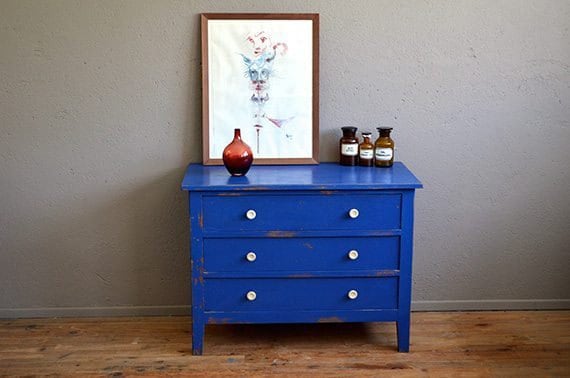 What inspires you?
Most of the time, it is the products themselves that inspire me. There is no specific rule or trend at l'Atelier Belle Lurette! Iconic design objects are usually safe bets, but they are not necessarily the ones I prefer. I have a weakness for craft furniture,
deep patina
, bent wood, old musical instruments, aged mirrors, and the Art Deco period. Again, what inspires me most is the emotion from the product and the story it tells.
How did you hear about Etsy and when did you sign up? How has Etsy impacted your business?
I discovered Etsy when the online store Belle Lurette was born. At the time, I was looking for small original creations to offer to my customers when ordering. I immediately liked the idea of the community, and especially the opportunity to discover original creators and surprising shops from all around the world. The usability and aesthetics of the platform also appealed to me, and I launched my Etsy shop in early 2014. Etsy allows Belle Lurette to be open to the world, and most of my clients are indeed foreigners. I have rich discussions with my customers, and the encounters are always very friendly; some have even led to ongoing relationships, special requests and repeat orders.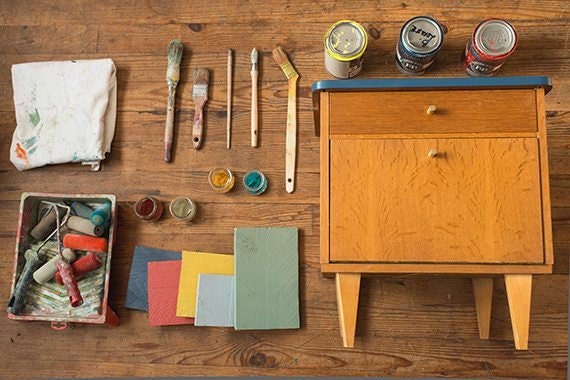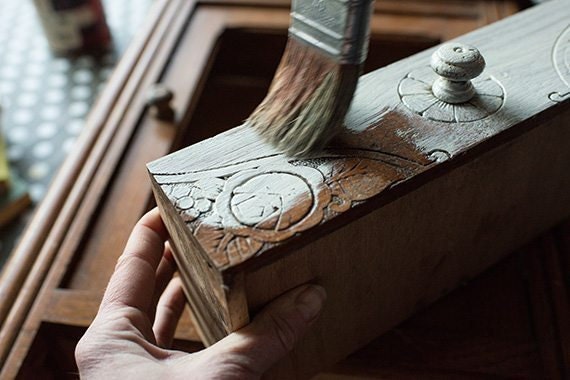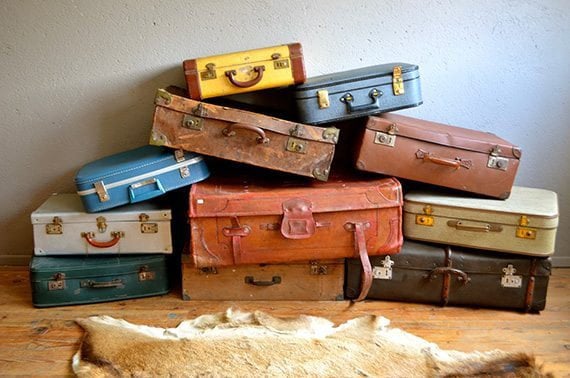 What are your goals for the future?
My plans for Belle Lurette are numerous: making more time for restoration and creation, offering a selection of paintings and works of art, and extending my range of small decorative items. There are also many things that will not change: I will always keep searching for gems, respecting each product and its history, and being enthralled by every unusual discovery.
Keep up with Sophie by following her on Facebook.
All photos by l'Atelier Belle Lurette.