by Chrissy Lavdovsky
"I'm not interested in mass-producing impersonal jewelry."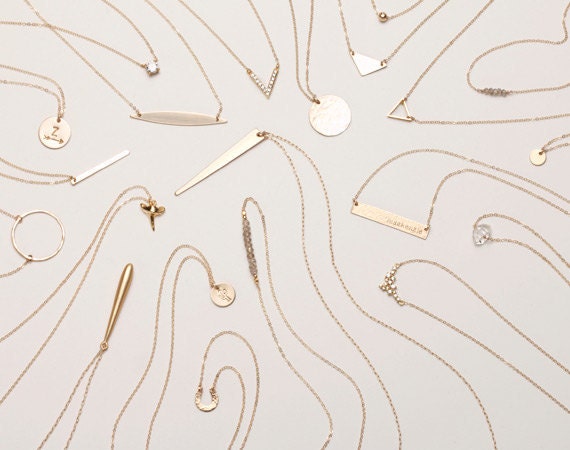 My name is Chrissy Lavdovsky, and I'm the designer of the jewelry brand
Layered + Long
. I live on a cliff overlooking the ocean in the historical town of La Conner, Washington. My jewelry line focuses on delicate, minimal necklaces that look elegant on their own or layered with other pieces. I like to play with the juxtaposition of feminine and edgy and combine strong geometric forms and clean lines with touches of sparkle and color.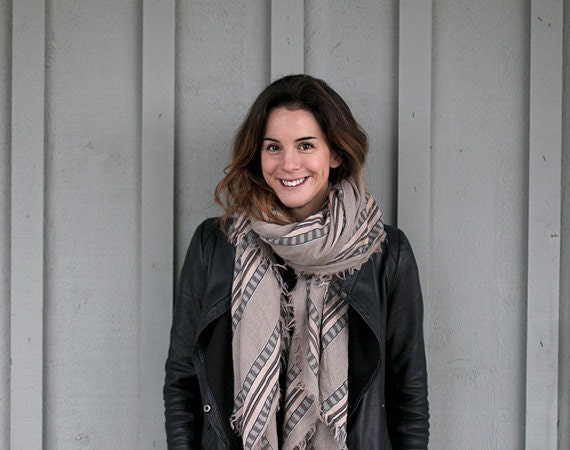 I've always had a strong need to create; my primary inspiration is making things that people love. I was that kid who would make the teacher some crazy over-achieving present (that she had no idea what to do with, I'm sure). I graduated with a degree in art history, then ended up at Goldman Sachs selling bonds in Chicago. It didn't take me long to realize I should be pursuing a more creative path. I toughed it out for a few years to save money, then moved back to my hometown – Victoria, BC – and opened up a boutique where I made everything from bikinis to jewelry and dresses.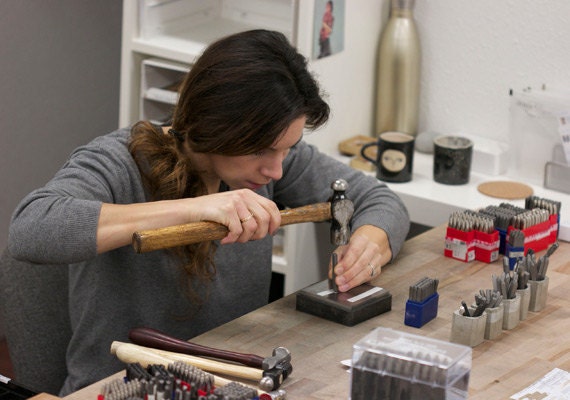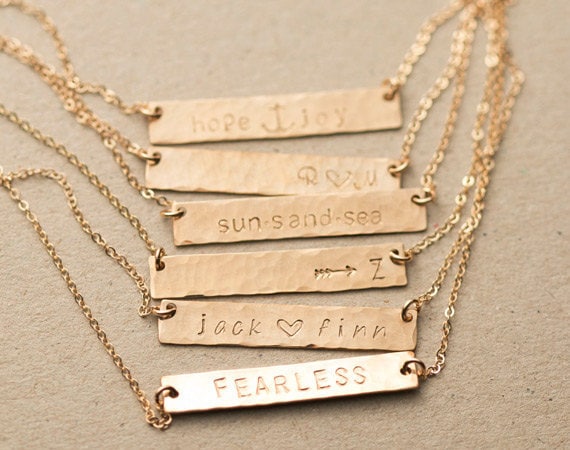 Eventually, I sold my shop to another designer and moved to Washington to help my husband start his boat business. After a year of working with my man, I needed to get back to doing my own thing, so I decided to make a few pieces to sell on Etsy. It all began on my living room floor with my 2-year-old and dog beside me. I found selling on Etsy to be the perfect outlet for me, and Layered + Long quickly grew into what is now: my dream come true.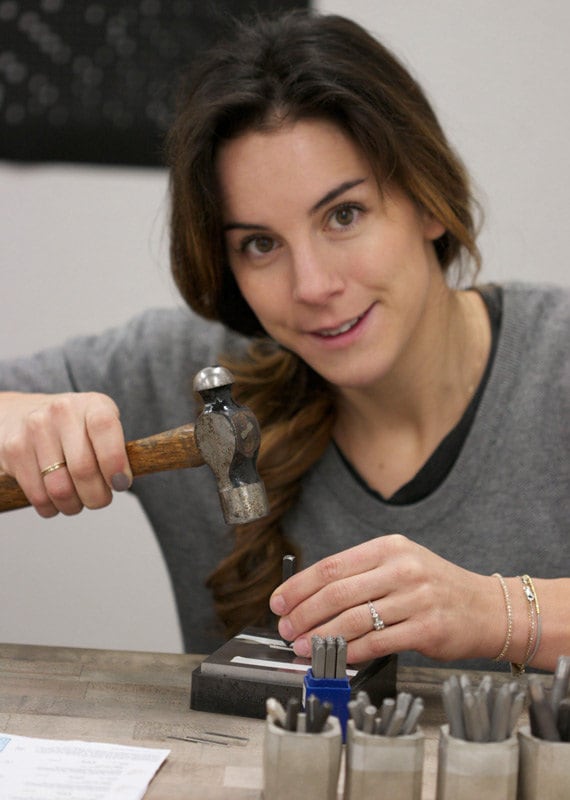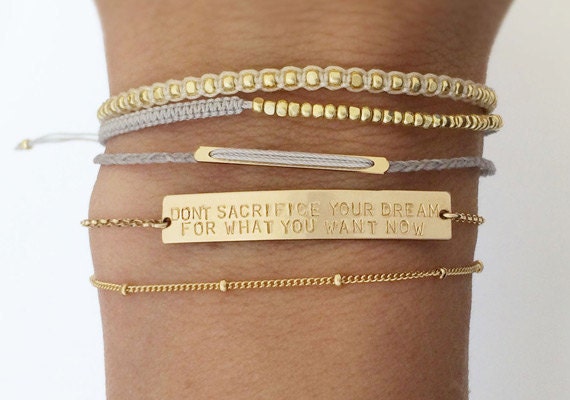 One of my favorite things about Etsy is that I'm able to communicate directly with my customers and make sure they're taken care of. This is a unique relationship, and I strive to make the most of it by offering many custom and personalized options. The personalization aspect of my jewelry is very important to me, and I work hard to come up with new and beautiful ways for customers to add meaning to their pieces.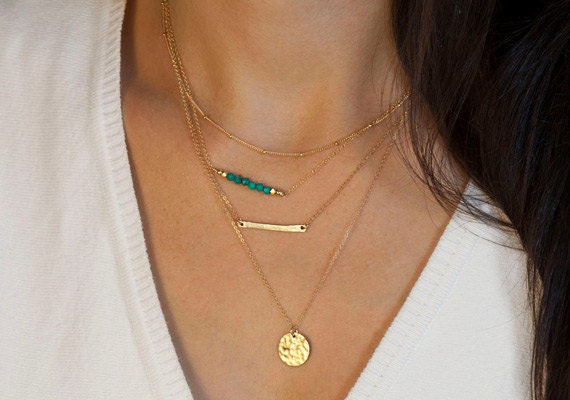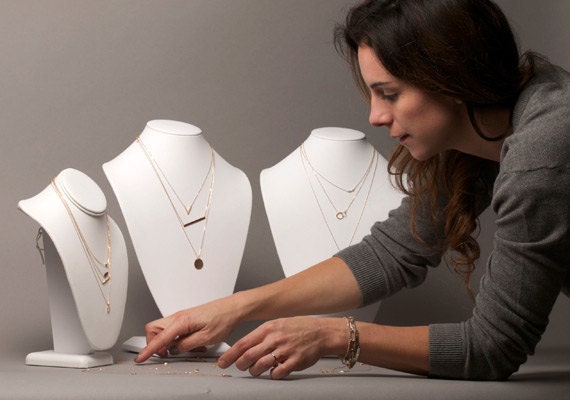 I'm eager to continue growing and developing a fabulous, nurturing culture within my business. I see this as an opportunity to bring together a group of amazingly talented people to create excellent products (for example, I just began collaborating on letterpress packaging with my dad, Alex, who's an old-school master engraver, printer, and artist from Prague –
check out his shop
). I want the people I work with to be happy and laughing and loving what they're doing because that energy is translated into the finished pieces, and those good vibes get passed along to our customers. Although my brand is growing quickly, I'm not interested in mass-producing impersonal jewelry. I want to stay connected to my customers and create meaningful pieces that they will treasure. All photographs by
Layered + Long
.