by LexLuxe
"LexLuxe is truly a labor of love, it's a husband and wife team working together to create beautiful, wearable, sustainable jewelry. " – Alexis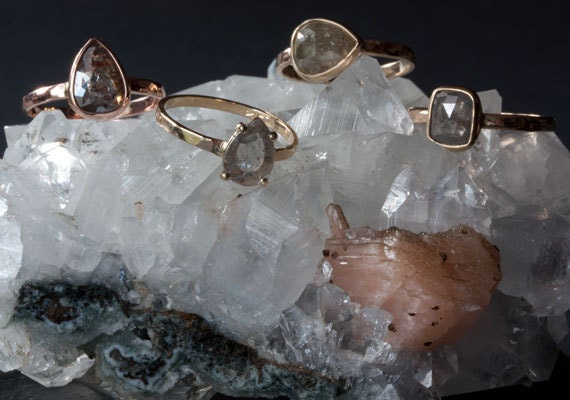 My name is Alexis Russell and I am the owner and designer behind
LexLuxe
. My husband, Brian Dailey, is co-owner, multi-tasker, motivator and organizer behind our collection. We live and work in both Buffalo and New York, New York, with our dog and two beautiful children.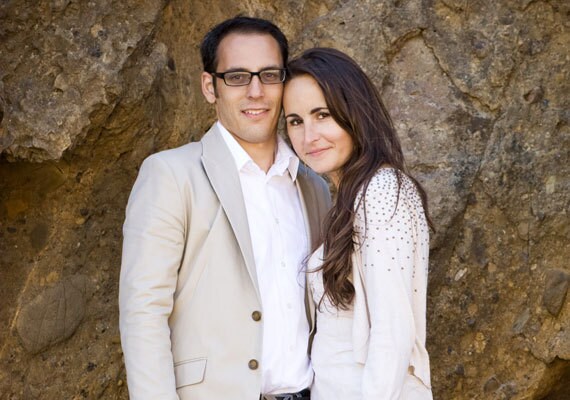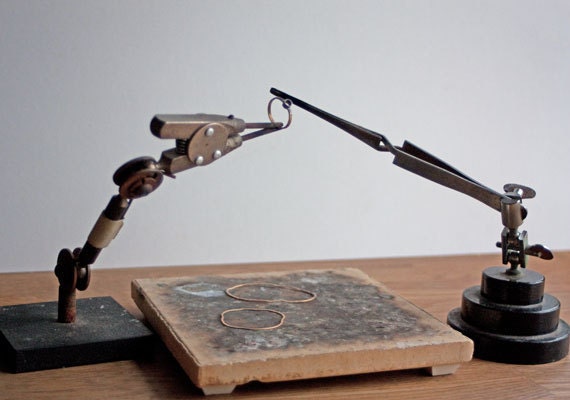 Our collection is comprised of fine, recycled metals and conflict-free stones that are ethically sourced. Working with reputable, independently-owned, American companies that provide us with sustainable supplies and materials is a big part of who we are and what we do. We take pride in the ability to offer our customers a handcrafted product that is both socially and environmentally responsible.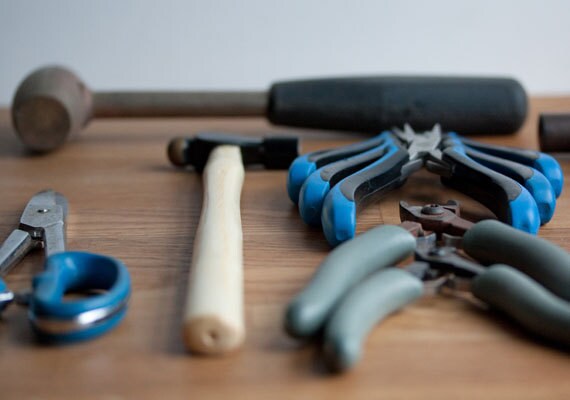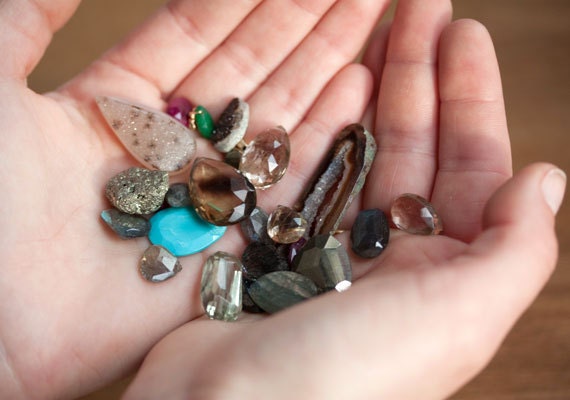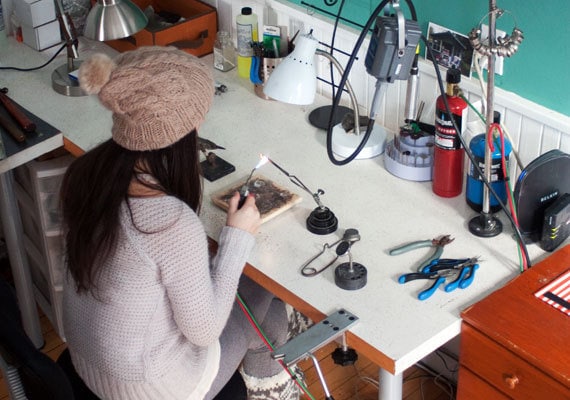 Much of my inspiration comes from a desire to create original pieces that are elegant and refined, yet rustic and organic. My process is rooted in traditional metalsmith techniques, and combines natural, unusual gemstones to create a modern collection of jewelry. Most of our rings are custom-made with every detail in mind; from the actual diamond, the type of metal, the setting and the size. Attention to detail and careful craftsmanship is required in every piece, as it should last a lifetime.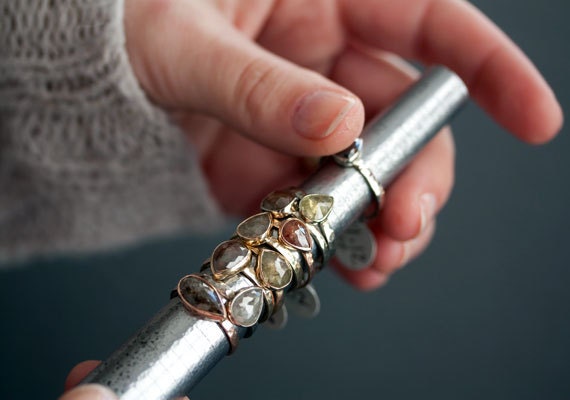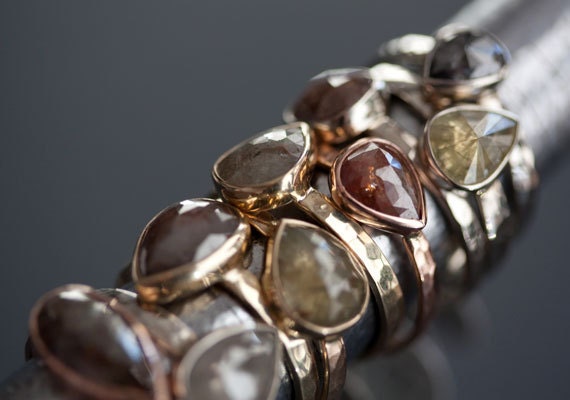 For us, Etsy was the beginning. Although I had been working with jewelry for a number of years, it wasn't until stumbling upon Etsy that selling my work truly became a reality. Etsy was not only a place that allowed us the freedom to showcase our work on a global scale, it also served as an amazing resource for us to continue to grow as a small business.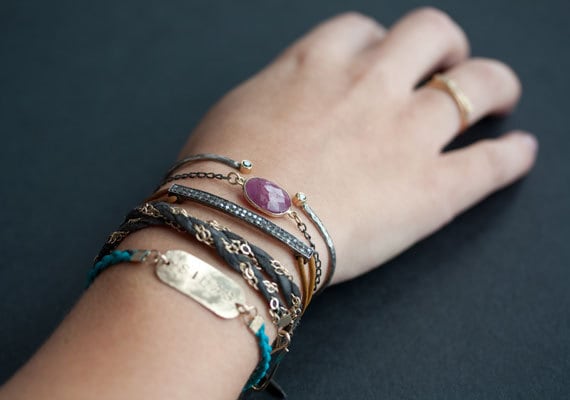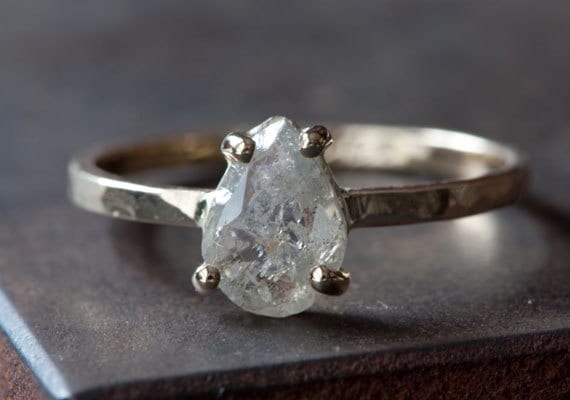 My favorite pieces of jewelry that I've made would have to be my engagement ring and wedding band. I know that might seem odd and maybe unromantic, but my husband and I are in this together, so we designed these pieces together and I crafted them. These rings are a daily reminder of our union; in life, in work, and in love.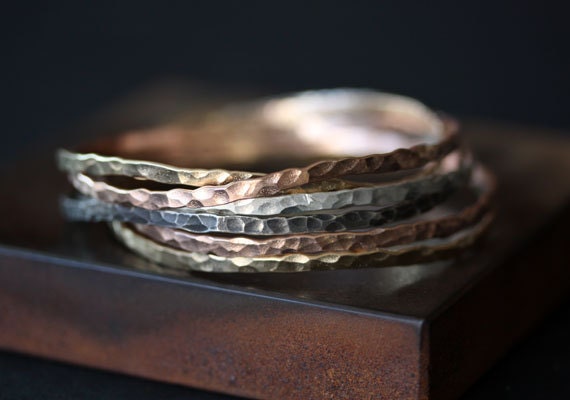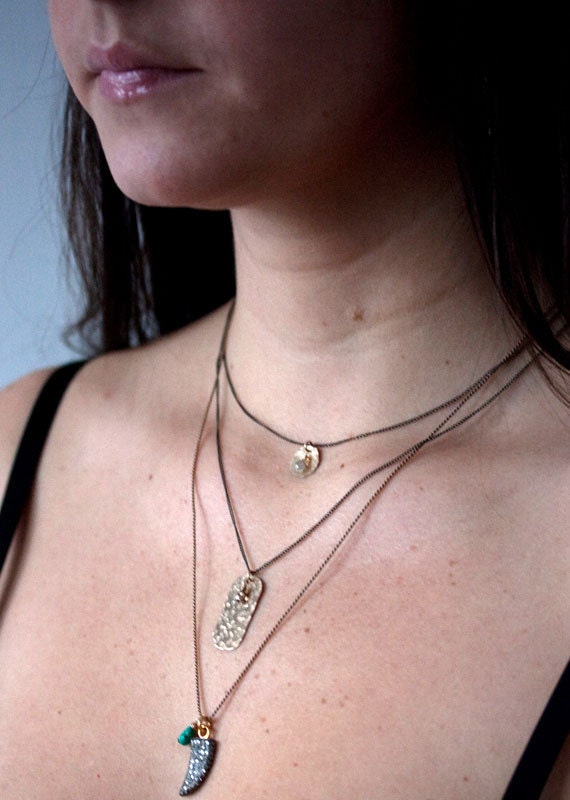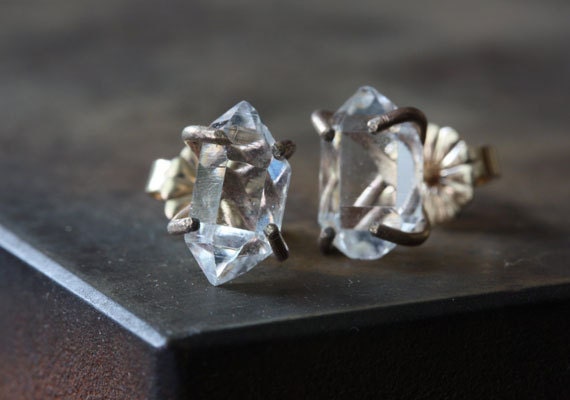 I have the tremendous honor of crafting many of my customers' engagement rings and wedding bands, and I take this very seriously. Couples seek my help in creating one of their most valuable and meaningful purchases, and I feel so grateful to have the opportunity to create this symbolic piece for them. I cannot thank both Etsy and my loyal customers enough for allowing me to live my dream. LexLuxe is truly a labor of love — a husband and wife team working together to create beautiful, wearable, sustainable jewelry.
Alexis and Brian photographed by Peer Johnson, all other photographs by LexLuxe.