by Lilith Ben-Or
This eco-friendly metalsmith combines a passion for wedding jewelry with a deep knowledge of sustainably-sourced gemstones.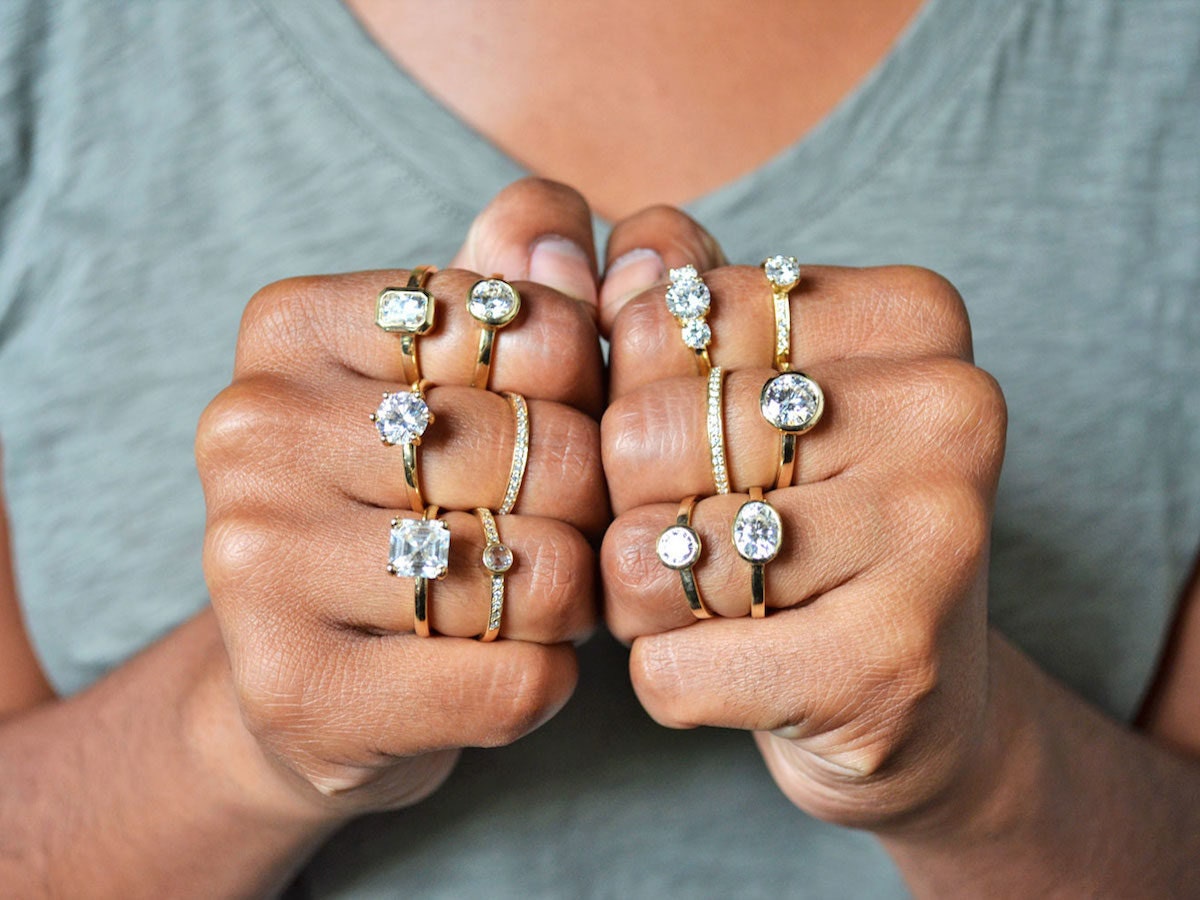 When Seattle-based metalsmith Valerie Madison launched her line of elegant, eco-friendly fine jewelry on Etsy in 2009, she knew she needed a meaningful name for her business. "Right around the same time my youngest sister was born, and her name is Lilyana Mireya," says Valerie. "She was such a sweet little being and we connected instantly." And with that, 
LilyEmme Jewelry
was born. Valerie also shares a deep connection with her clients, who often seek her out to create custom precious metal and gemstone pieces for
weddings
and other milestones. Making jewelry for such occasions requires a deep understanding of the customer, a healthy amount of mutual trust, and a passion for celebrating the moments that matter most alongside her clientele. "I want to help people with their engagement rings and wedding bands, or with a necklace for when their first baby is born," says Valerie. "I want to be remembered as clients go through these big steps in their lives and mark the occasions with jewelry."
Read on for more on Valerie's style and process—then shop the collection.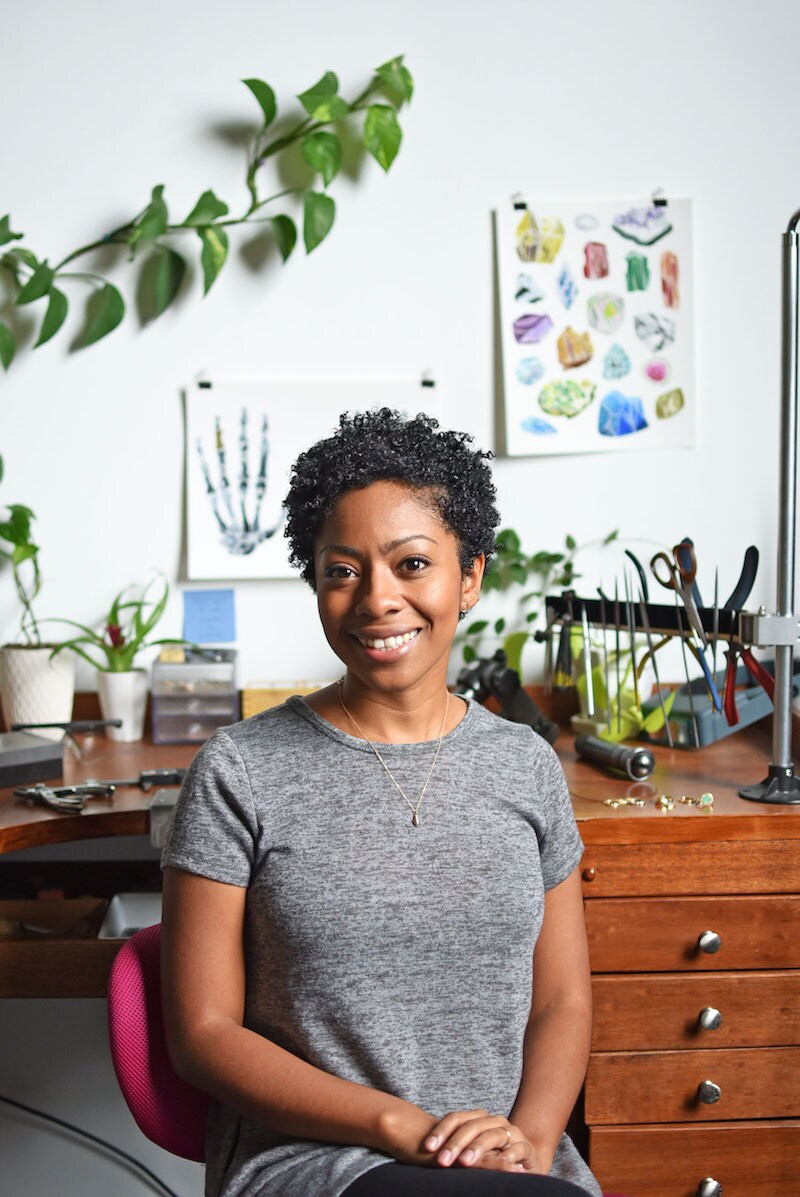 How did you get started designing jewelry, and what brought you to Etsy?
I was in college when I started playing around with jewelry as a hobby. I was doing mostly beading and wire wrapping, and I wanted to push myself and try metalsmithing, so that I could actually forge things. I started taking a class, and was able to elevate my designs and my aesthetic. I started
selling my work
on Etsy to help me take classes, buy tools, and invest in materials and in my home workspace. And I was fortunate to have enough continued support and success selling online that I was able to quit my job and start making jewelry full time about three years ago.
How did you develop your aesthetic?
At first I was anxious about finding my signature style. It felt really urgent—how would I make my work stand out from the rest? I kept putting pressure on myself to make these elaborate designs, and was always comparing myself to others. Eventually I realized you can give yourself some time. I bring something unique to the
wedding market
on Etsy because my designs are really clean, and more than anything I focus on quality. My style is simple, modern, and elegant—I use those three words because that's what my customers say. They told me what my style is. It's been there all along.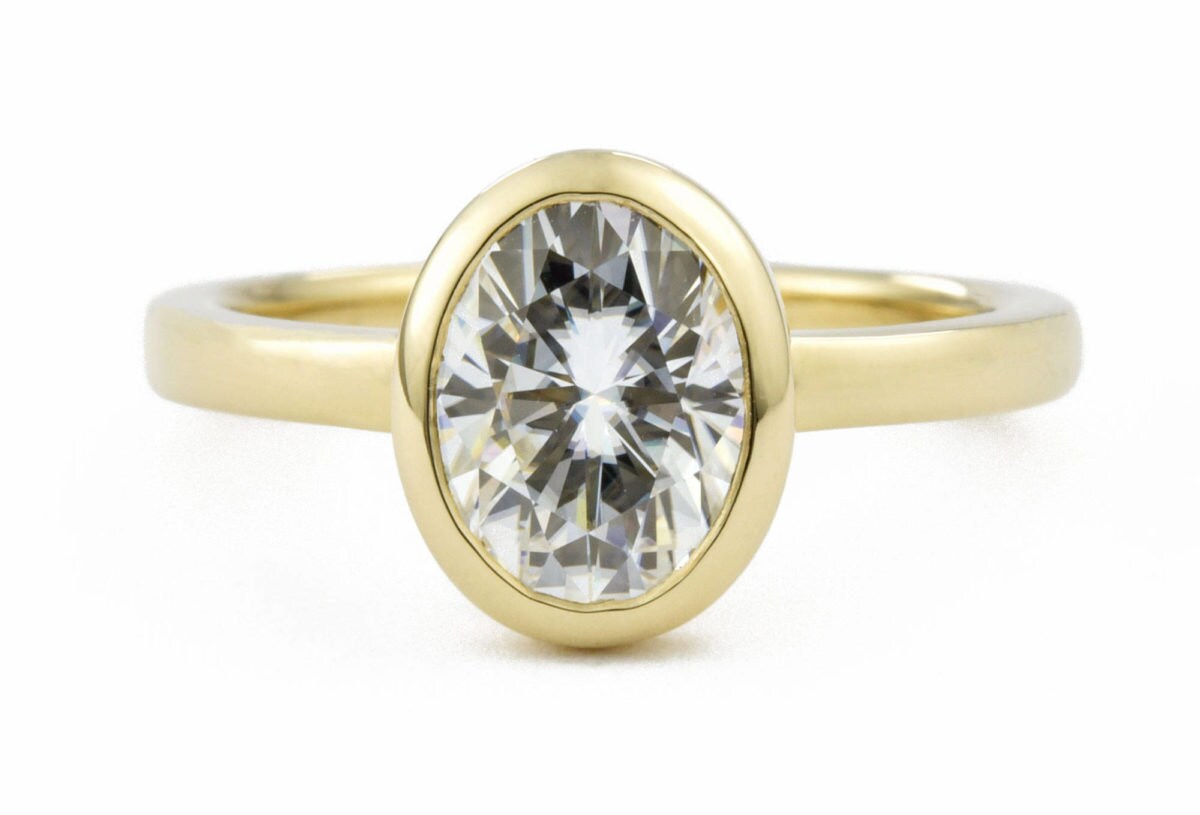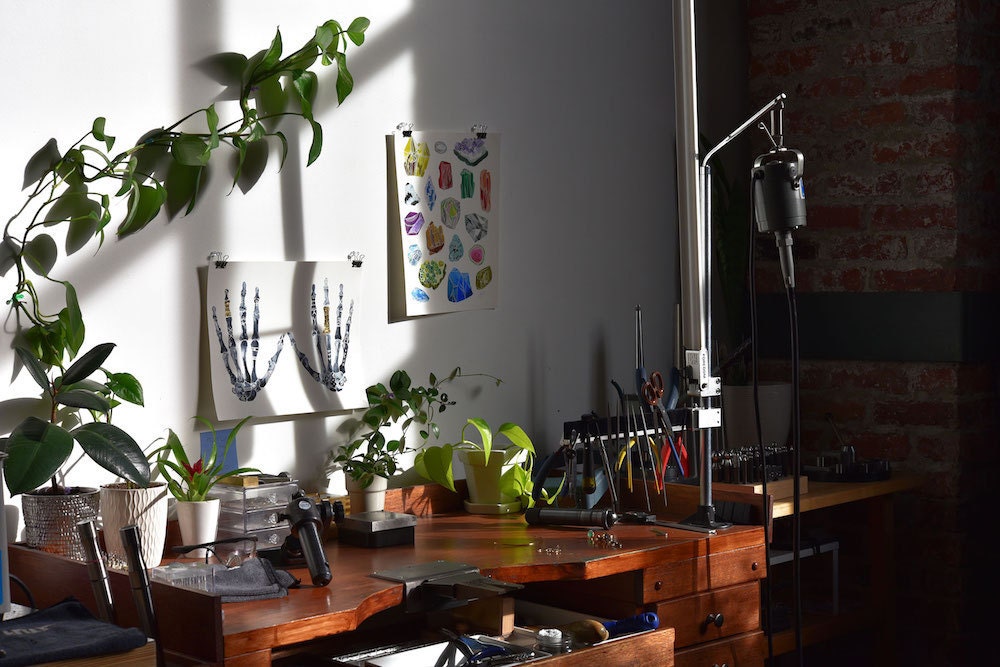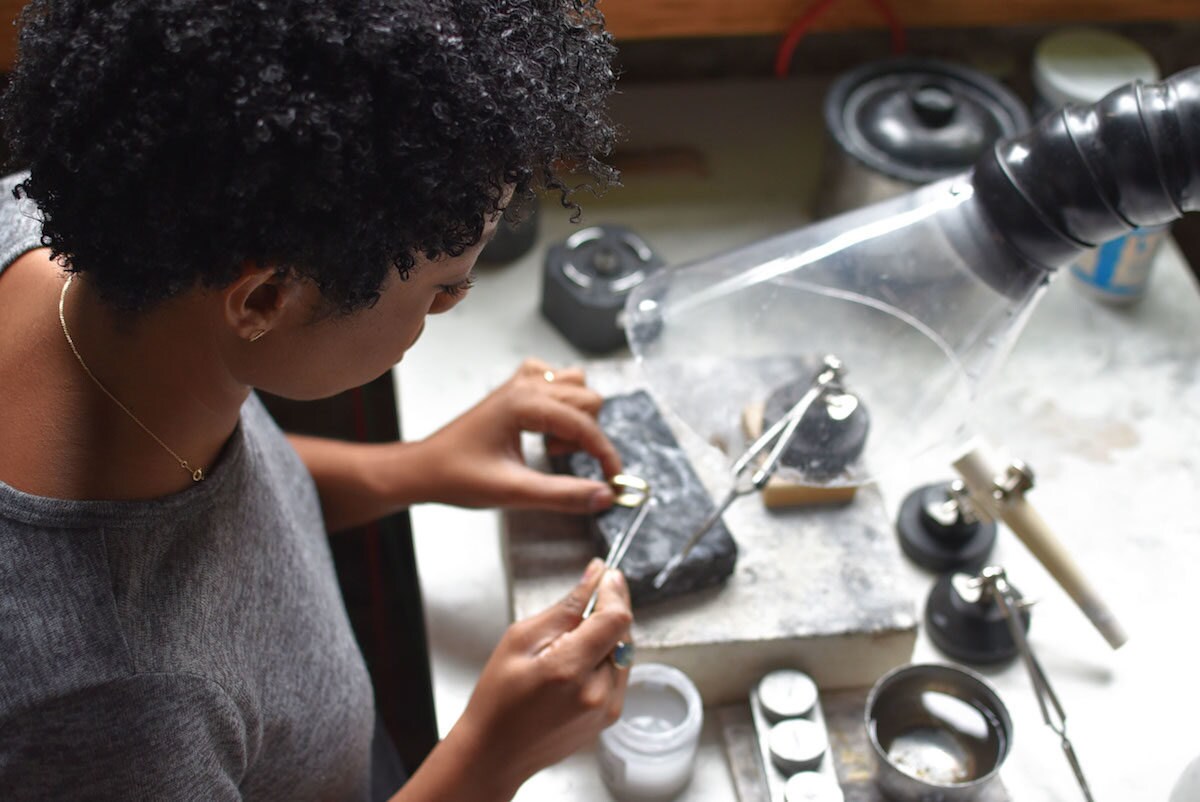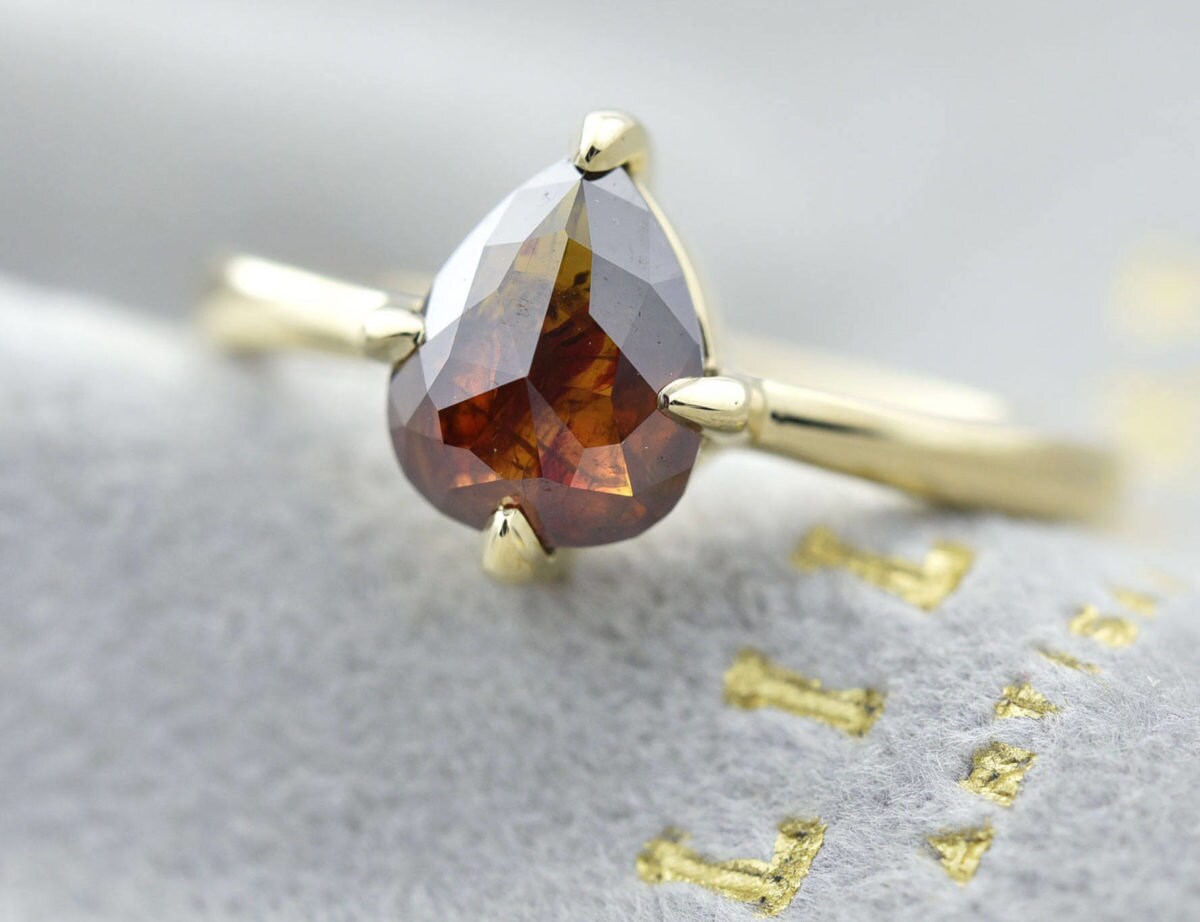 How does working with more elevated materials like gold impact your process and your designs?
It took me a while to get into gold because it's so expensive and intimidating, but it's really transformed my jewelry's identity, and my career. Higher price points allow you to play around, and flex your creative muscles. I used to be the type of person who would look at jewelry in a display window and think, "Oh I like that, but I would prefer if this stone were over here, or if it were this size or this shape." Now I have the ability to actually do that.
Tell us about your commitment to working with sustainable and conflict-free materials.
In college, I learned a lot about the changes that the earth is going through, and about sustainability, and I graduated with a degree in environmental science. So my eyes were open to how bad the jewelry industry can be if you don't source your materials correctly. The
diamonds
I use are mined ethically and sustainably in the Canadian Arctic. Not only are they conflict-free, they're also cut by people who are paid fair wages and aren't working in unhealthy conditions. Recycled gold has also been such a pivotal part of my jewelry line. As a consumer, I want to support something that's better for the environment, so I strive to pass that along to my customers.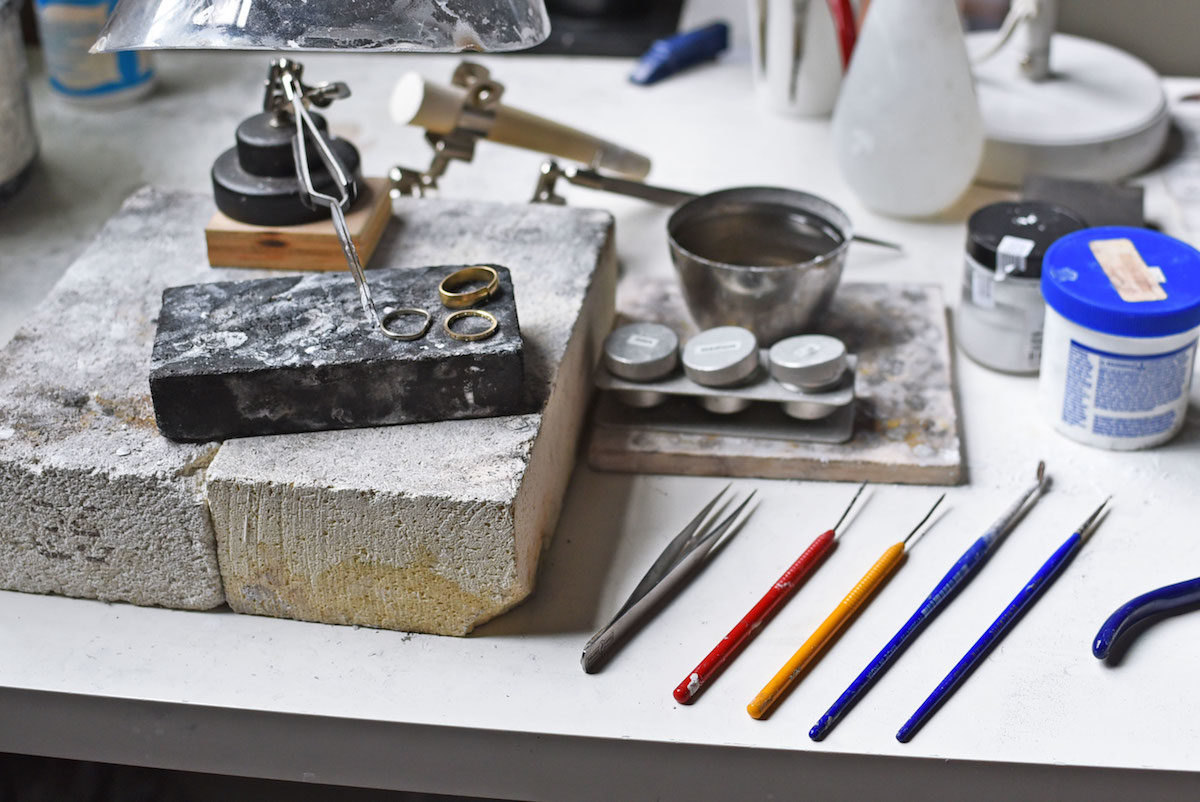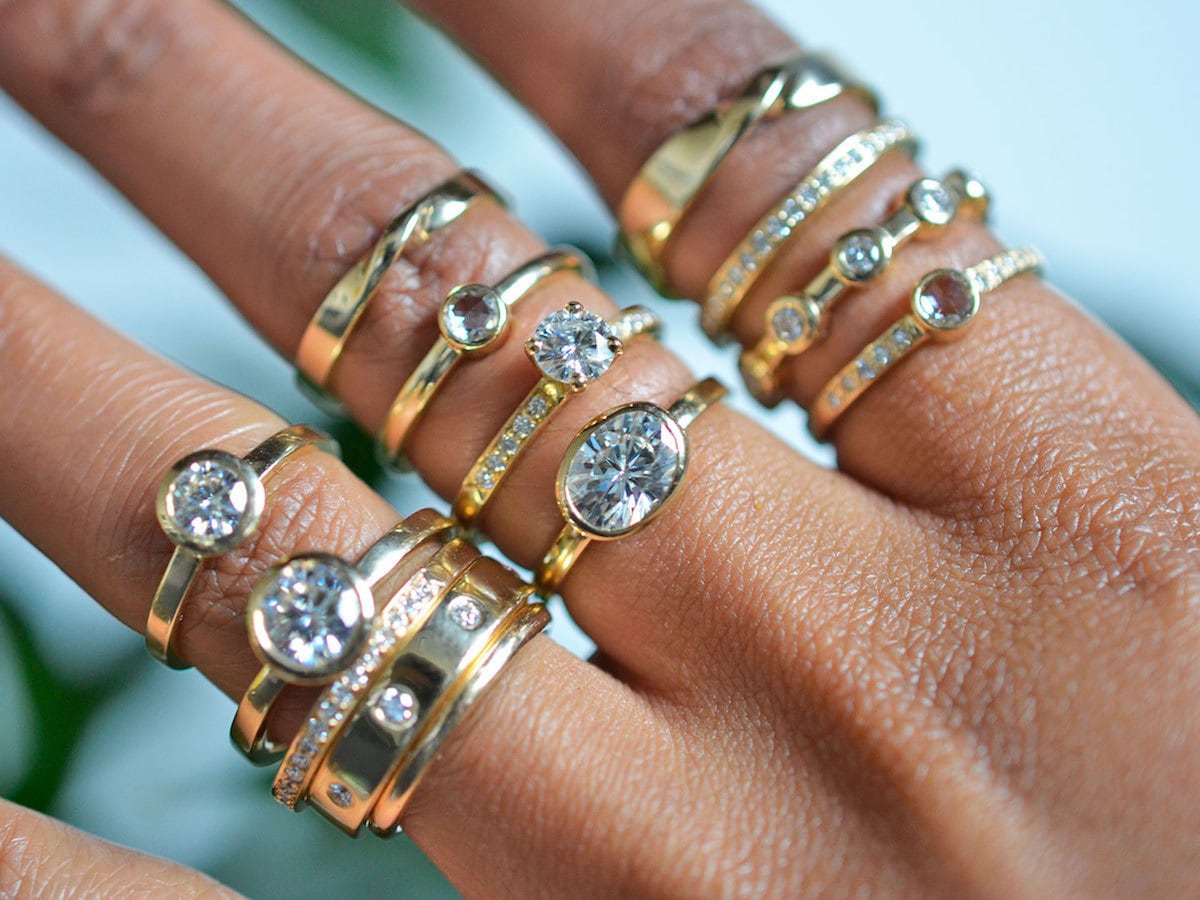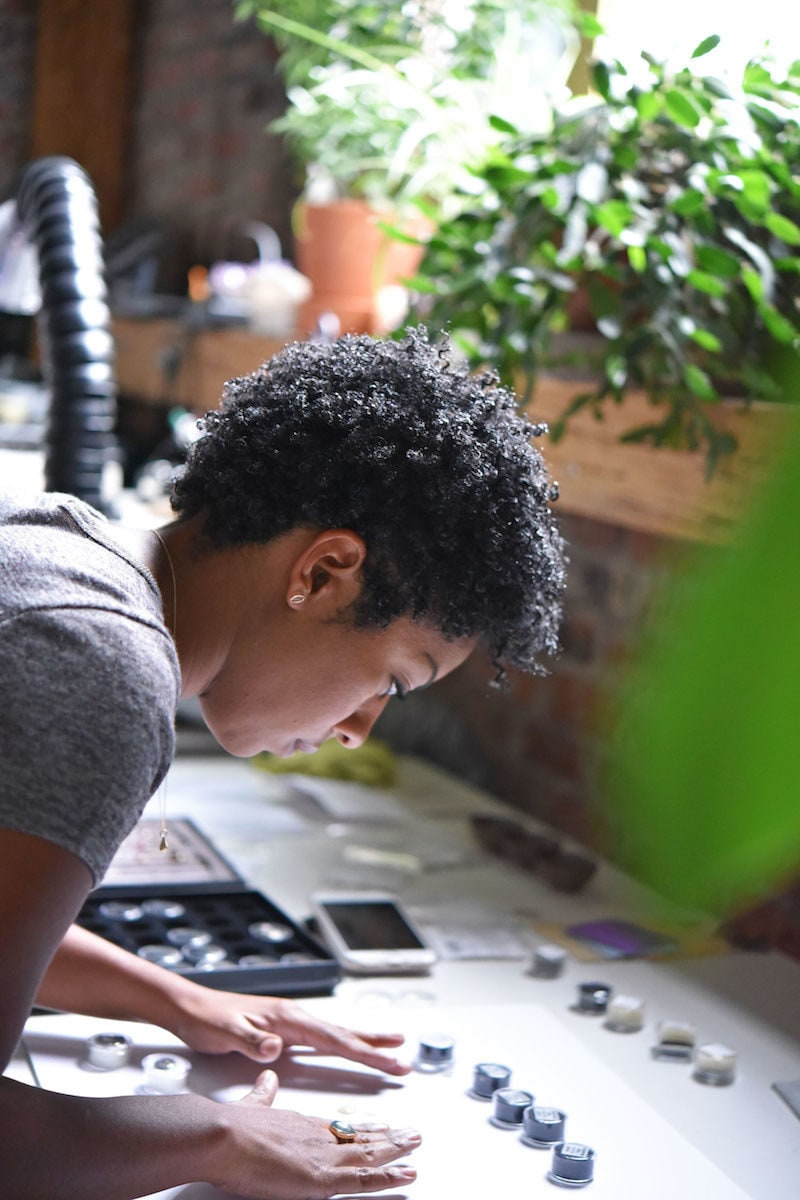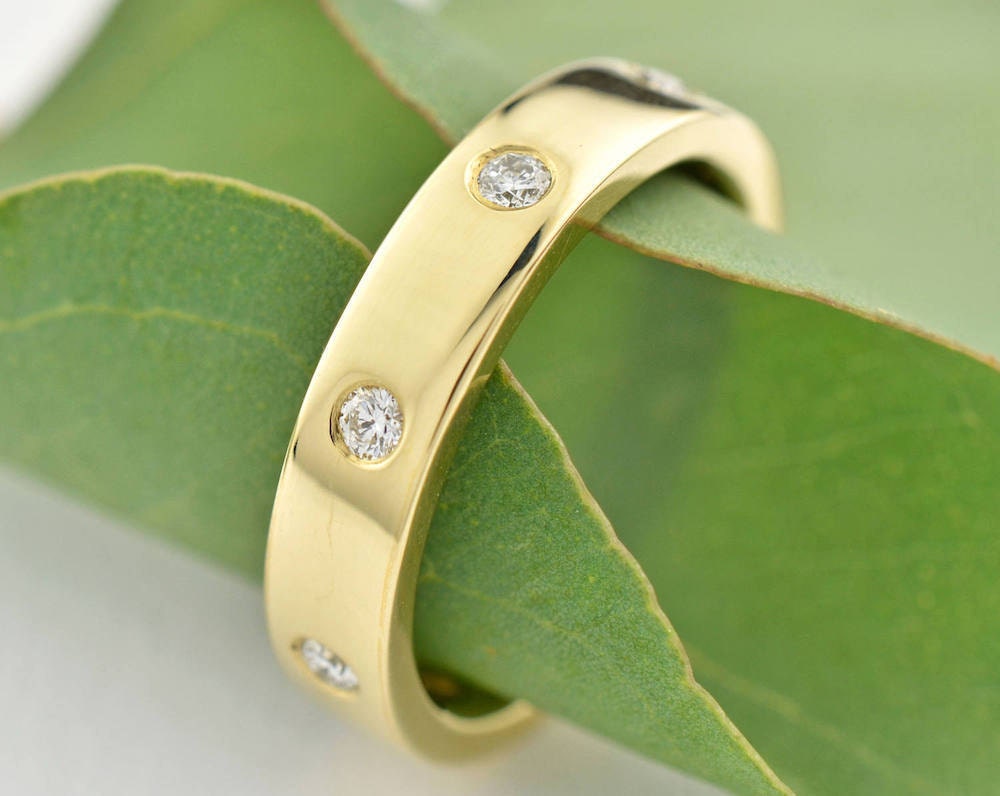 Tell us about your workspace and what you love about it.
I worked in the corner of my living room for a couple years, but moving into a studio was one of the best things I've ever done. I realized I had to separate work and home to find balance. The decision was also inspired by requests from customers wanting to meet and see
my rings
in person. It's helped people connect with my work and get to know who's making their wedding rings—many clients want to know the backstory of their piece. There are lots of plants in here—as many as I can fit—which makes me feel calm. I love the big white walls, the window that lets in lots of light, and the exposed brick—it's got a very lofty feel. It's everything I want an art space to be. I'm really, really grateful that I have this space to express myself and to do my work.
What's your favorite part of  your job?
My favorite part is the thank you emails that I get from my customers. I can have a really bad day where there's a leak in the roof and I melted something or broke a stone, but if I get a customer email that says, "I just want to say thank you for my ring, it is so beautiful, it's everything I wanted,"—then I know this is worth it.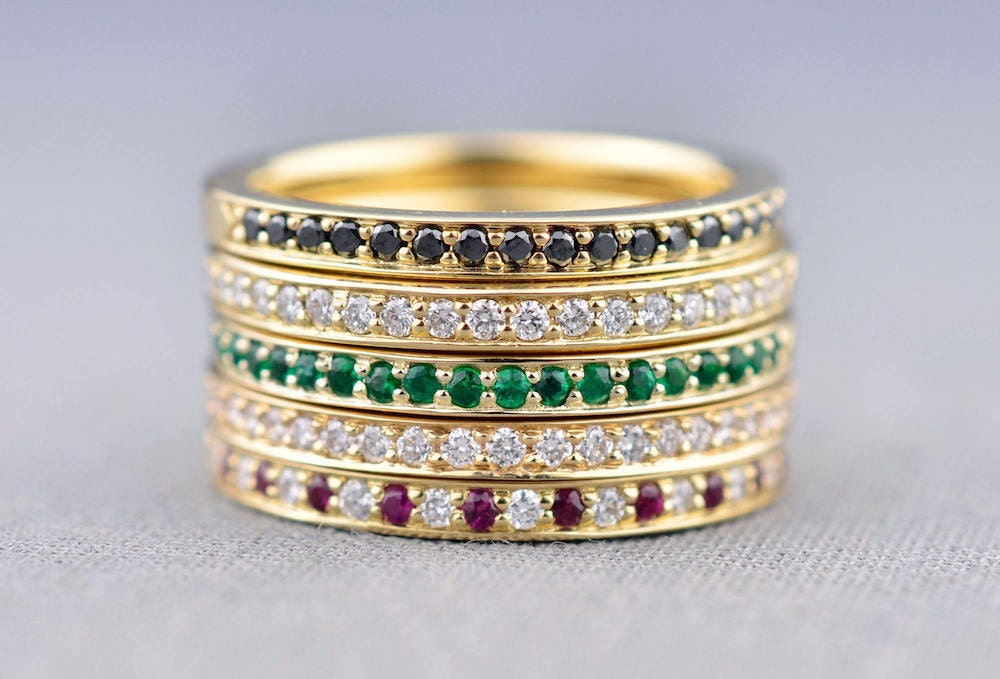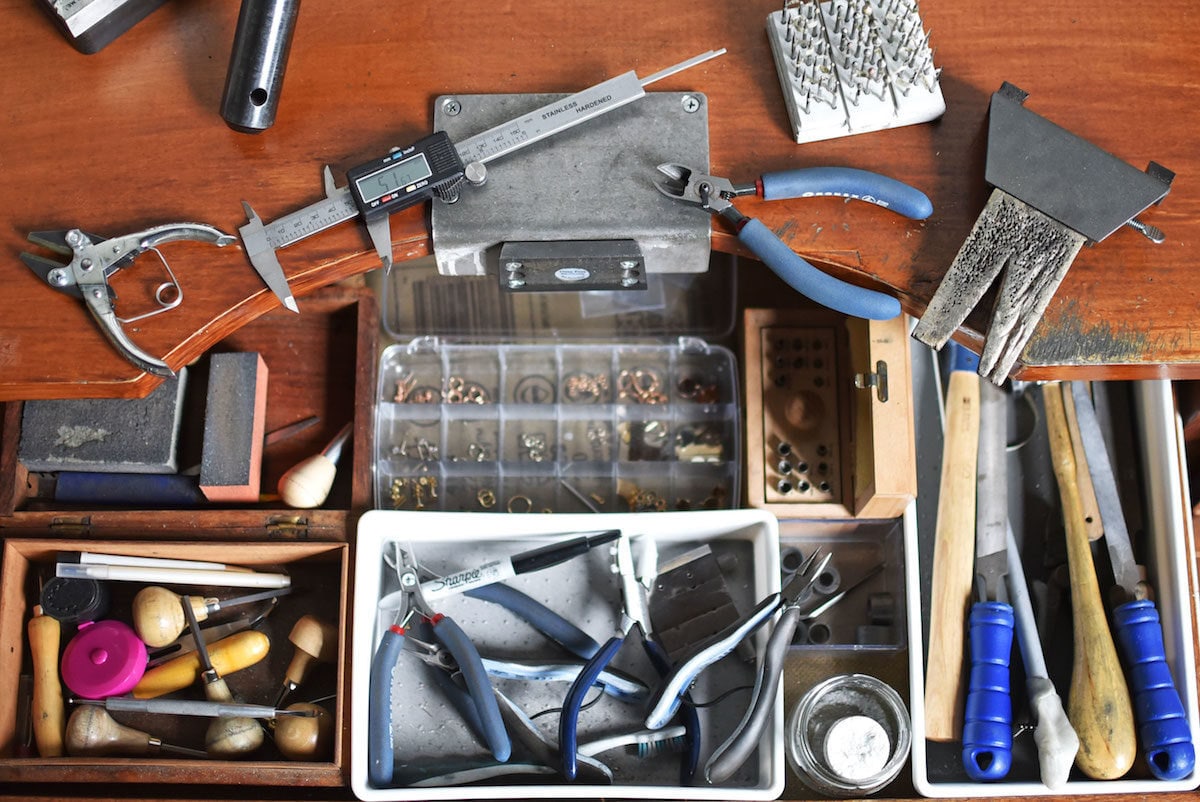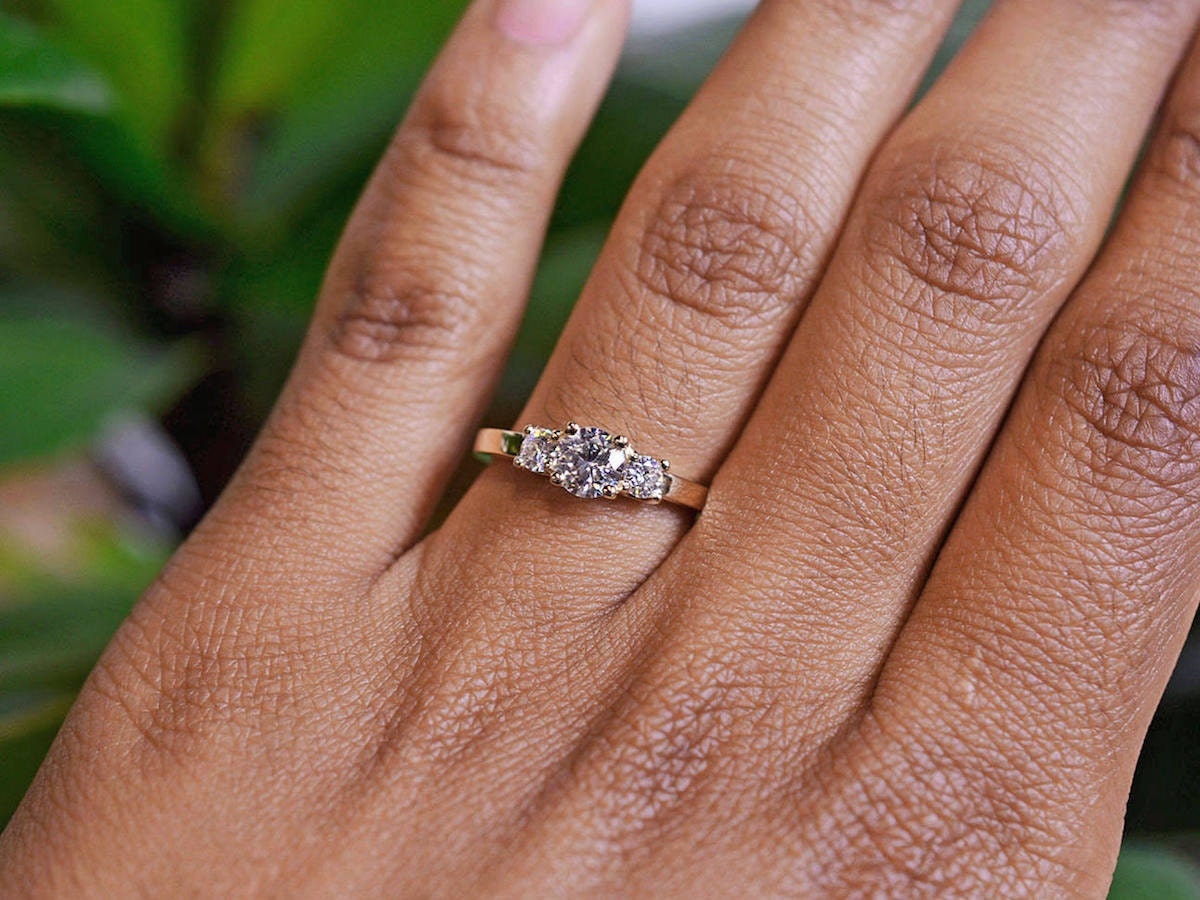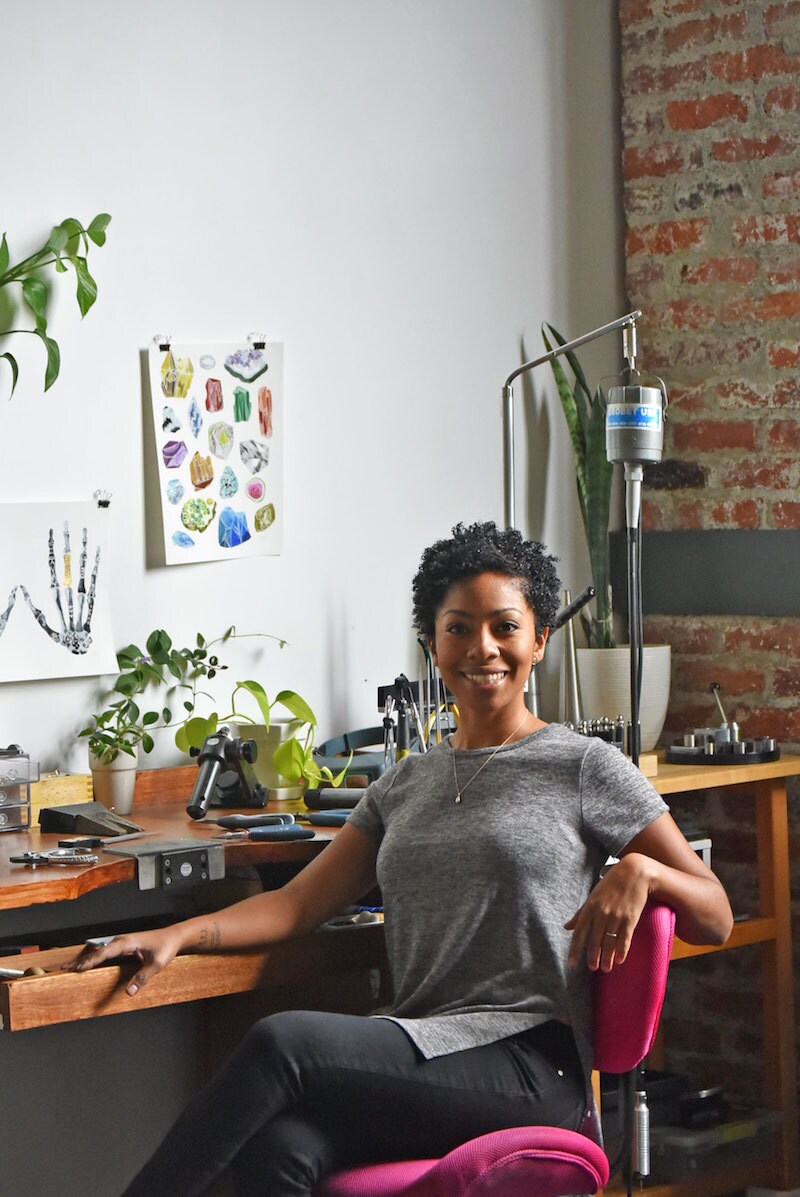 Can you tell us about a particularly emotional or successful custom order?
I recently made an
engagement ring
with a ruby and a double row of diamonds. The order was placed by a customer who lives on the east coast, but was looking specifically to work with a black jewelry designer. It's a niche that I'm seeing a lot of clients requesting—many people are looking to work with women of color. It's not necessarily other black people looking to work with me because I'm black; it's people who just want to support women of color. It's becoming apparent to me that people value where their dollars are going.
What are your goals and plans for the future?
I would love to reach a point where I can hire more employees and focus on designing. I only have so many hands right now, but I want to get deeper into wedding jewelry. I get the most satisfaction working with wedding clients because of how emotional the purchases are. With wedding jewelry I can express my style the most—it's where I really shine.
Follow LilyEmme Jewelry on Instagram and Facebook.
Photographs by LilyEmme Jewelry.