Inspired by the glittering gifts of Mother Earth, this Colombian jewelry maker's delicate designs bring a subtle sparkle to any look.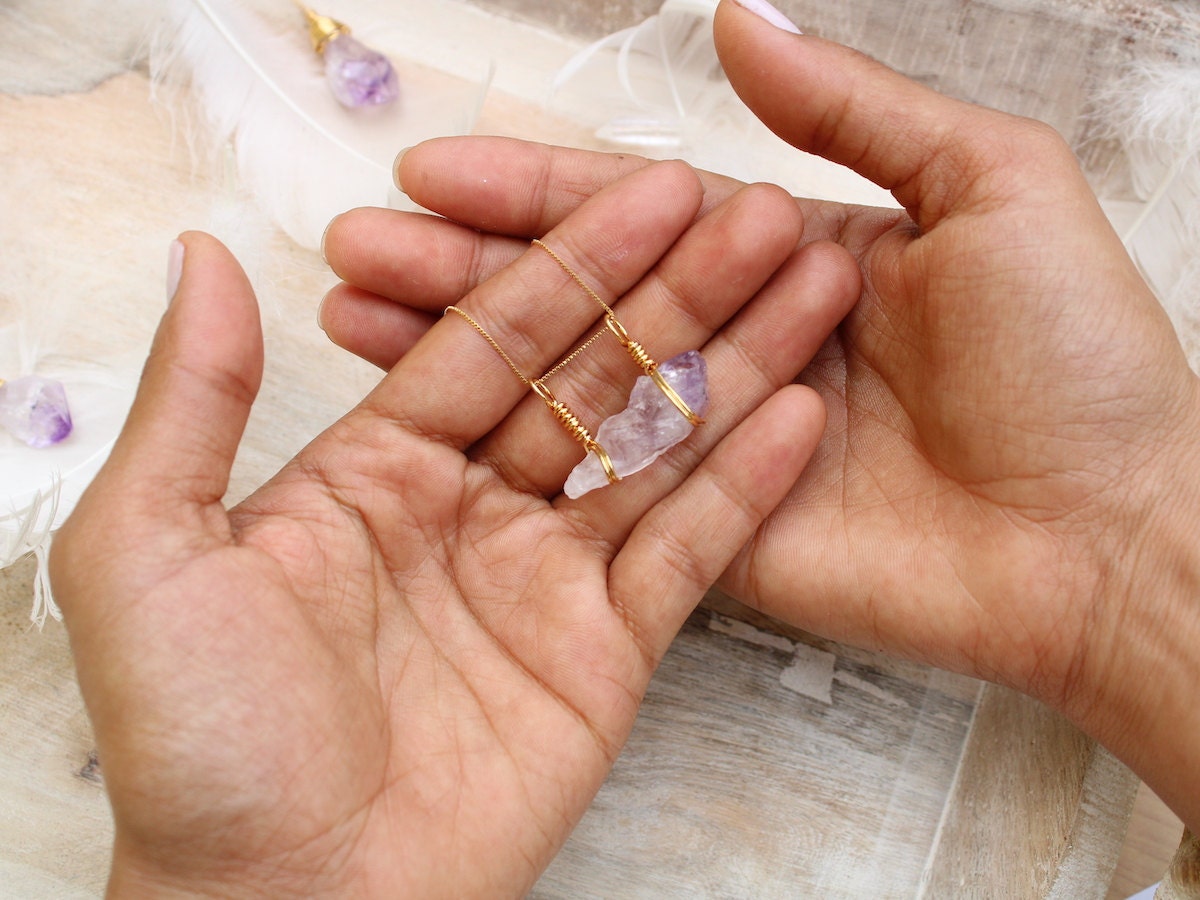 In our Featured Shop series, we shine a light on a standout shop from Etsy's talented seller community, offering readers a behind-the-scenes look at their process and story.
Whether you're a devoted crystal collector or simply appreciate the way one small stone can instantly elevate an outfit, there's no denying that a delicate handmade bracelet or necklace from Lina's Jewels radiates a special quality. "I think people can feel the energy that you put into an item you make," explains Florida-based jewelry designer Lina Gomez, whose minimalist style allows her carefully selected gemstones to shine. "I hope my customers can feel all the love that I put into these little pieces." Sourced directly from her Colombian hometown, each precious gem is then transformed by Lina's hand into a timeless, eye-catching accessory.
Choosing the right piece to fit your (or your loved one's) vibe is as easy as finding the stone that speaks to you. Nature lovers and free spirits, for example, might gravitate toward raw crystal options for their one-of-a-kind shapes and colors, like the
golden ombre of a teardrop citrine
or the
natural texture of a kyanite bar
. But if you're looking for a more classic, polished aesthetic, there are plenty of refined rocks to choose from as well. Perhaps try a
romantic rose quartz pendant
for your Valentine, or a
silky smooth, lavender-hued amethyst
for that friend with a February birthday. No matter which way you wear them, one thing's certain: these sweet stones are totally worth doting over.
Read on to learn how to pick a thoughtful gift for the jewel-lover in your life and get Lina's expert tips for effortless, tangle-free necklace layering—then shop the Lina's Jewels collection.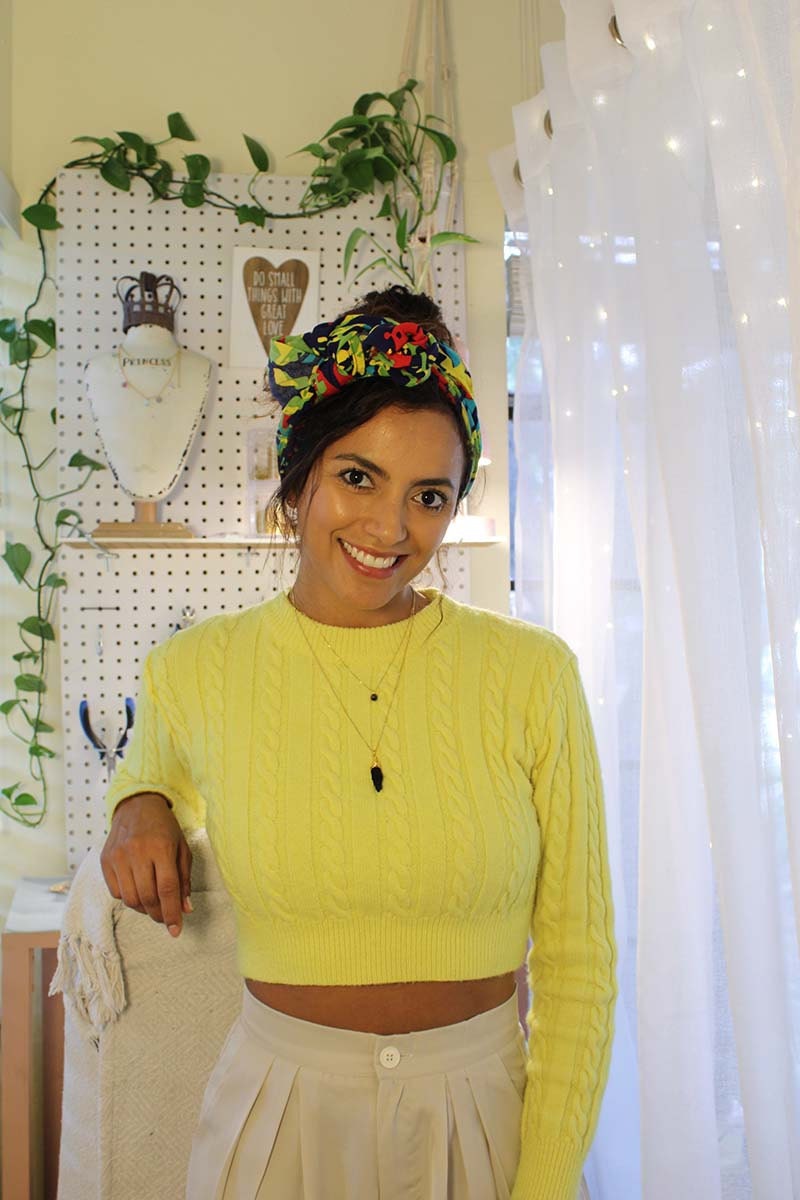 Why do you think people are drawn to your style?
The crystals are beautiful but also I think my designs are simple enough that you can wear them every day. Many of my clients believe in the energy of the gemstones, so I think they go for my raw crystals because they're in that natural state. That's actually what inspired my "Wild Spirit" collection, because those pieces all feature raw, unpolished stones, which have so much life in them.
Then there are people who really like my more dainty, simple pieces, and that inspired me to create the "Teen Spirit" collection. I feel that these pieces really embody that spirit of joy and youthful happiness that we kind of forget as adults.
What makes your pieces special?
Not many people know this, but when I go to create an item for an order, I read the name from the order, sometimes out loud. I try to imagine which stone that person might like to receive and really follow my intuition when I choose a stone for a client. I often receive messages from customers saying, "Oh my gosh, you chose the perfect stone for me!" Or I've had friends tell me that I always choose the right crystal for them, and they'll say, "I feel like the one you chose was made for me." That's a kind of interaction that I love.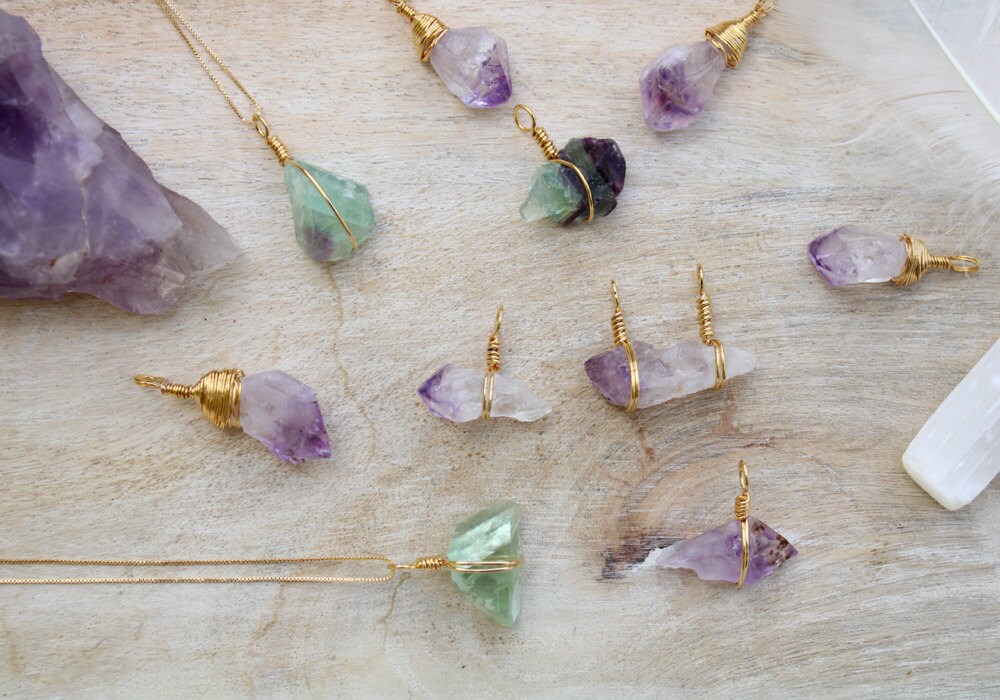 SHOP: Wild Spirit collection from Lina's Jewels, from $25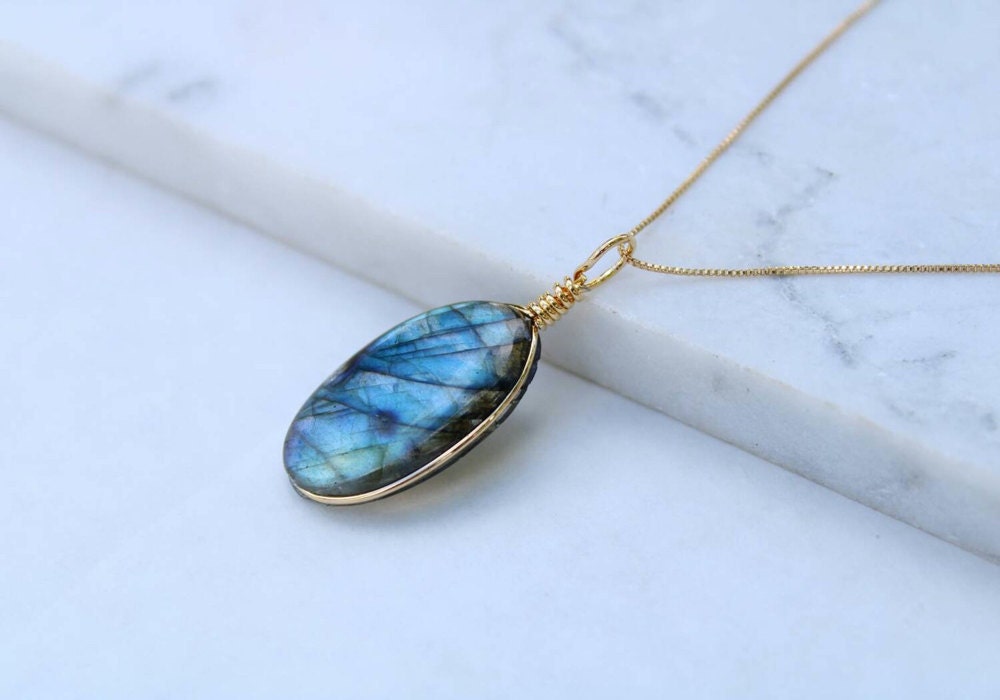 SHOP: Labradorite necklace from Lina's Jewels, $65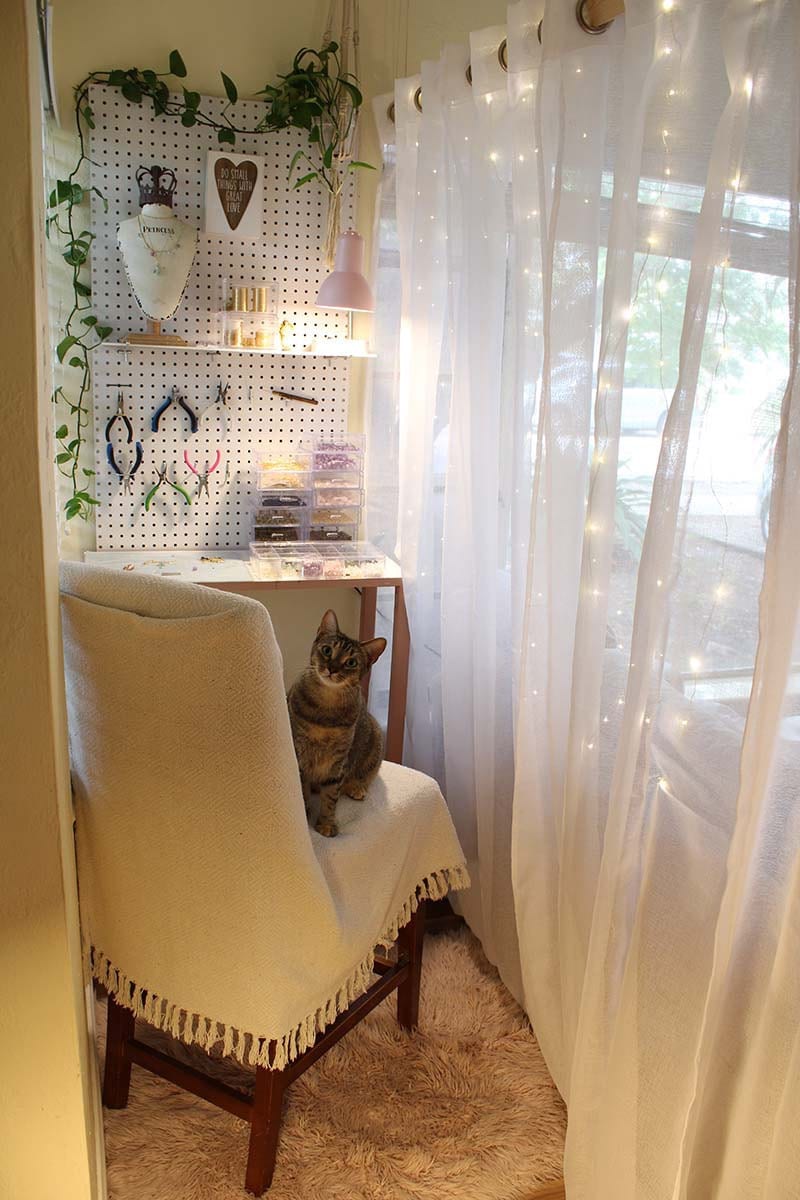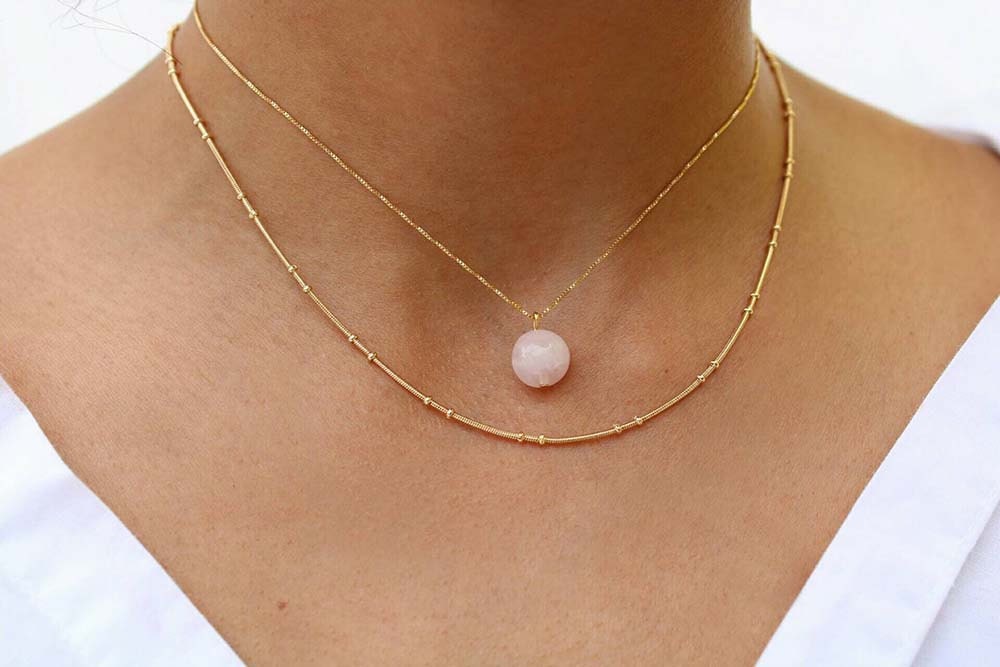 SHOP: Rose quartz necklace from Lina's Jewels, $29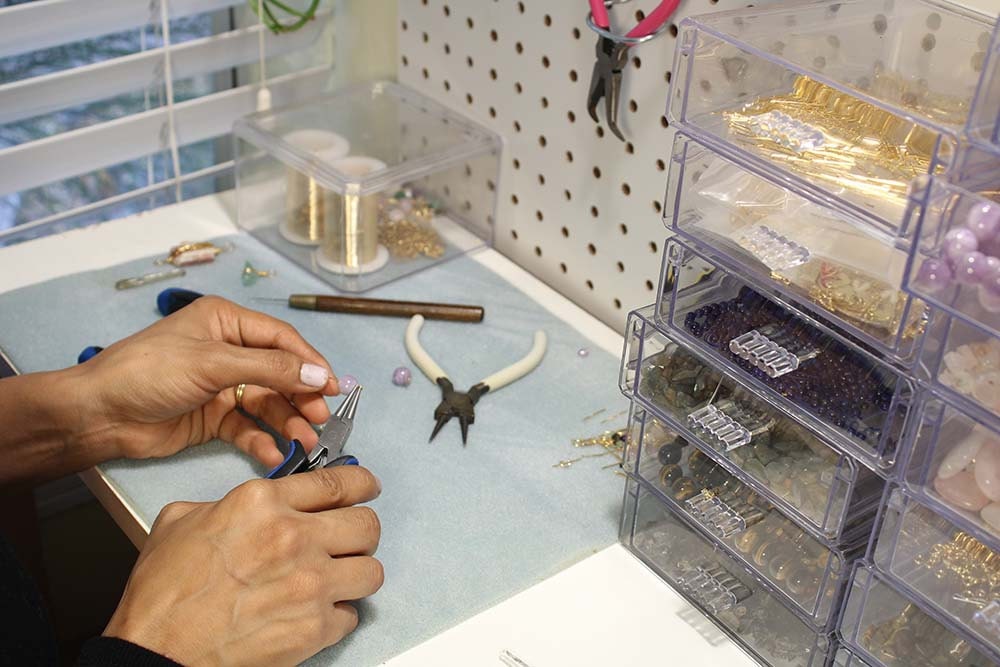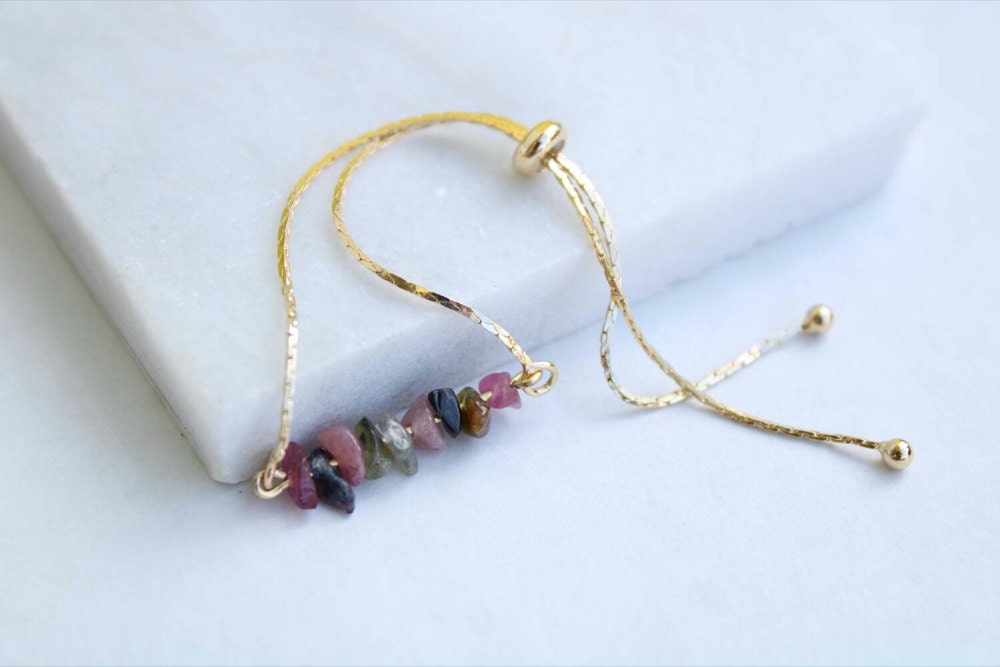 SHOP: Pink tourmaline bracelet from Lina's Jewels, $25
Which items tend to be your bestsellers?
My necklaces with black tourmaline have been really popular since the pandemic. I think it's because it's known as the protective stone. My necklace with a polished amethyst bead is another bestseller. You can see all the different colors within the stone, and it's minimalistic so you can wear it every day.
Since Valentine's Day is coming up, which of your pieces do you think make for a meaningful gift?
Rose quartz is a symbol for love, and it's such a beautiful color. Clear quartz is another one that comes to mind. It's so simple and dainty, and it's clear, which is a color that's very peaceful. The amethyst necklace I just mentioned is a great gift more generally speaking, because it's so beautiful. Even if the person doesn't know much about crystals, the piece is really cute.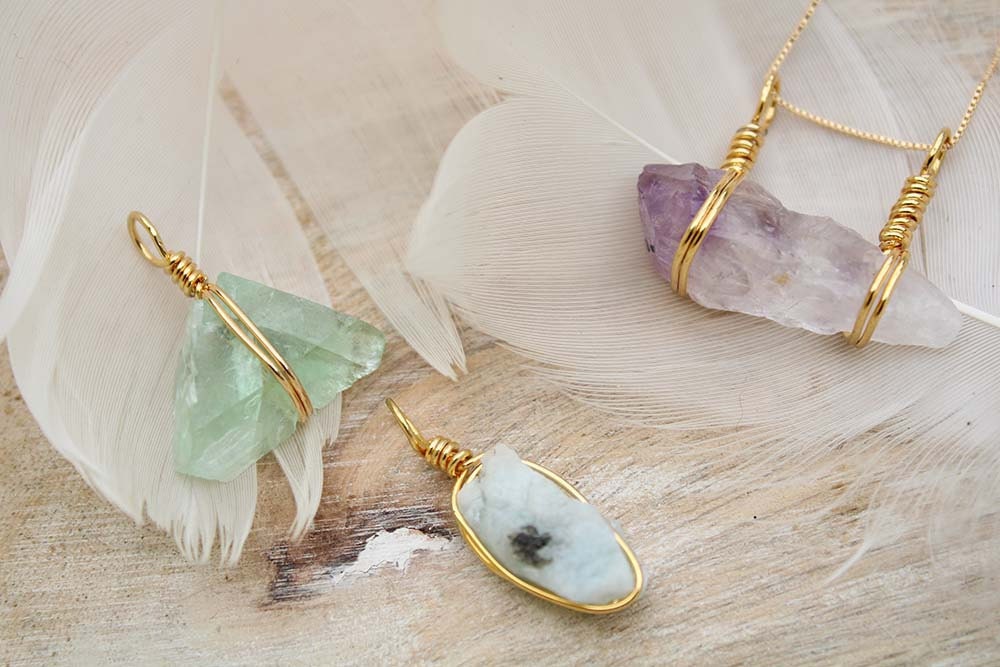 SHOP: Raw crystal pendant jewelry from Lina's Jewels, from $27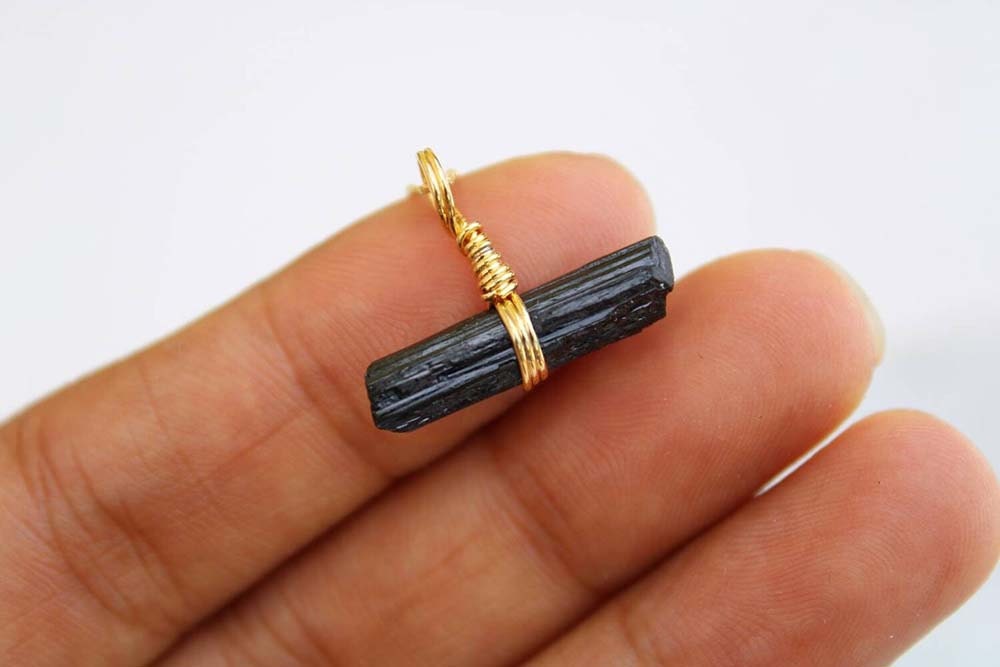 SHOP: Black tourmaline necklace from Lina's Jewels, $37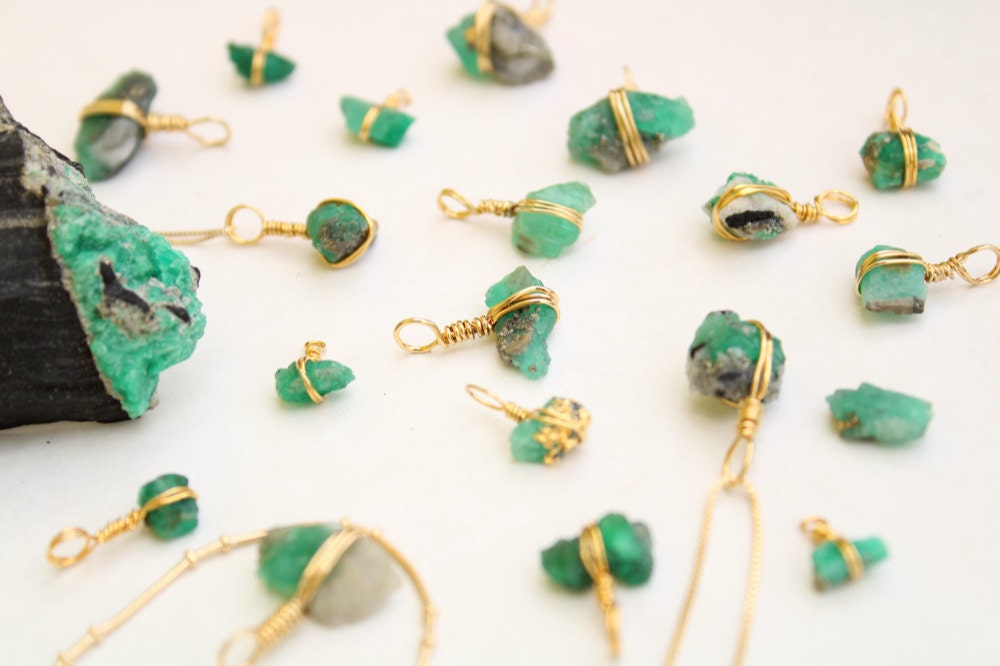 SHOP: Raw green fluorite necklaces from Lina's Jewels, $37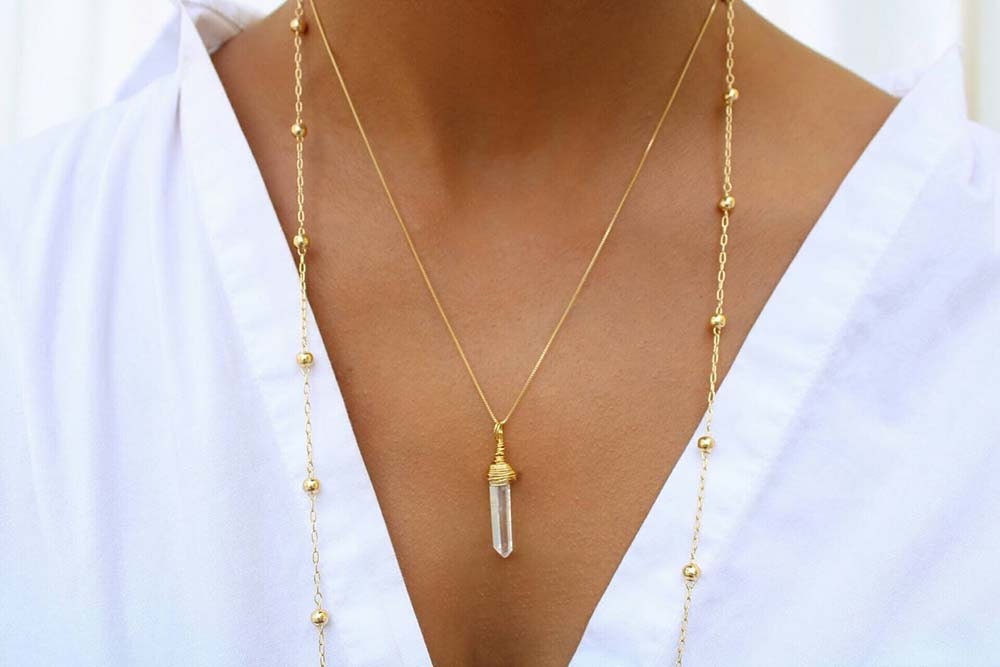 SHOP: Clear quartz necklace from Lina's Jewels, $37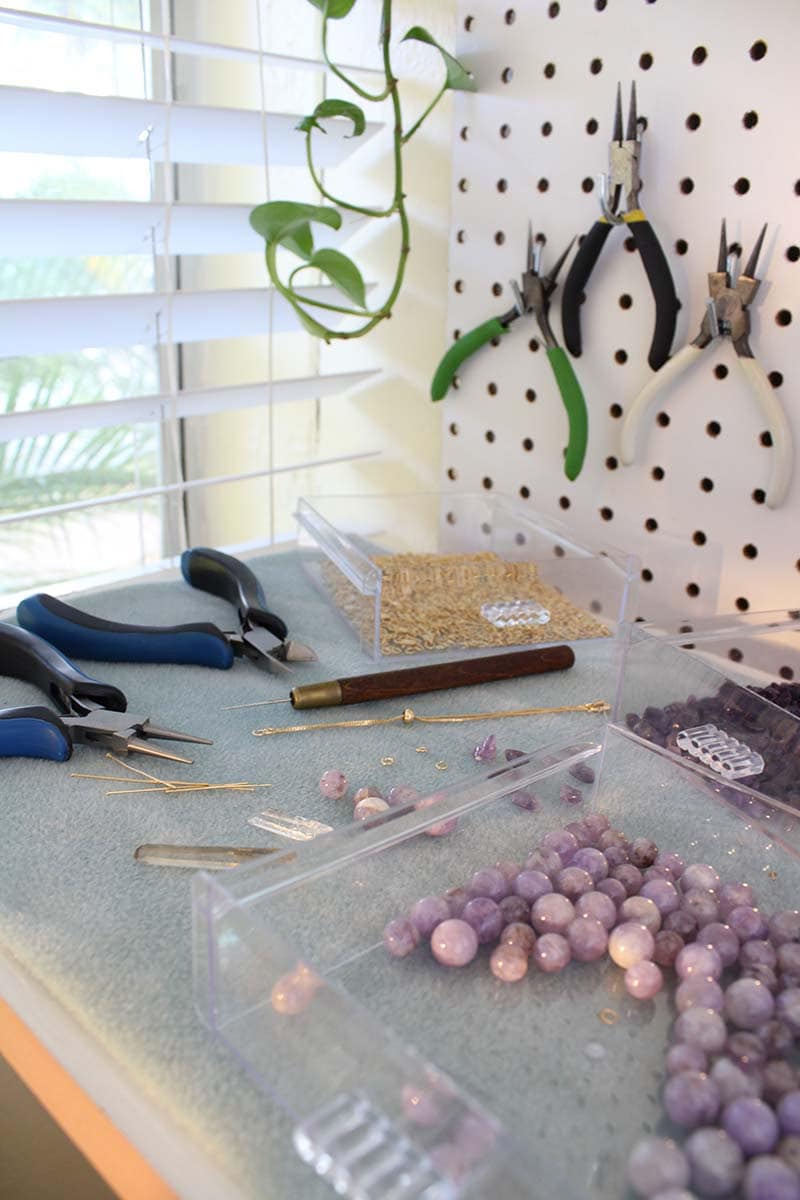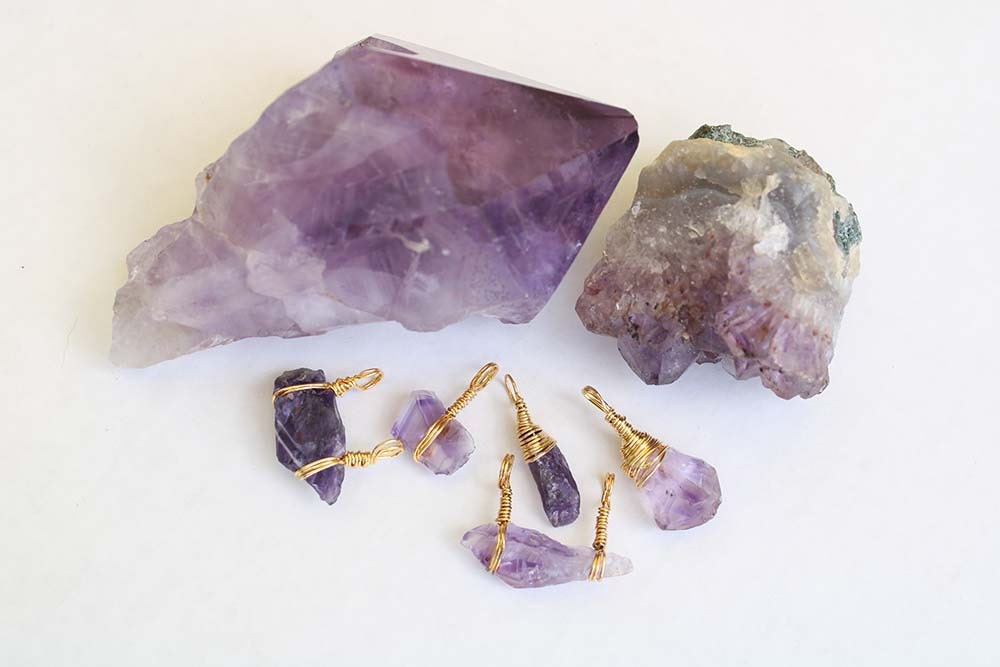 SHOP: Amethyst pendant necklaces from Lina's Jewels, $37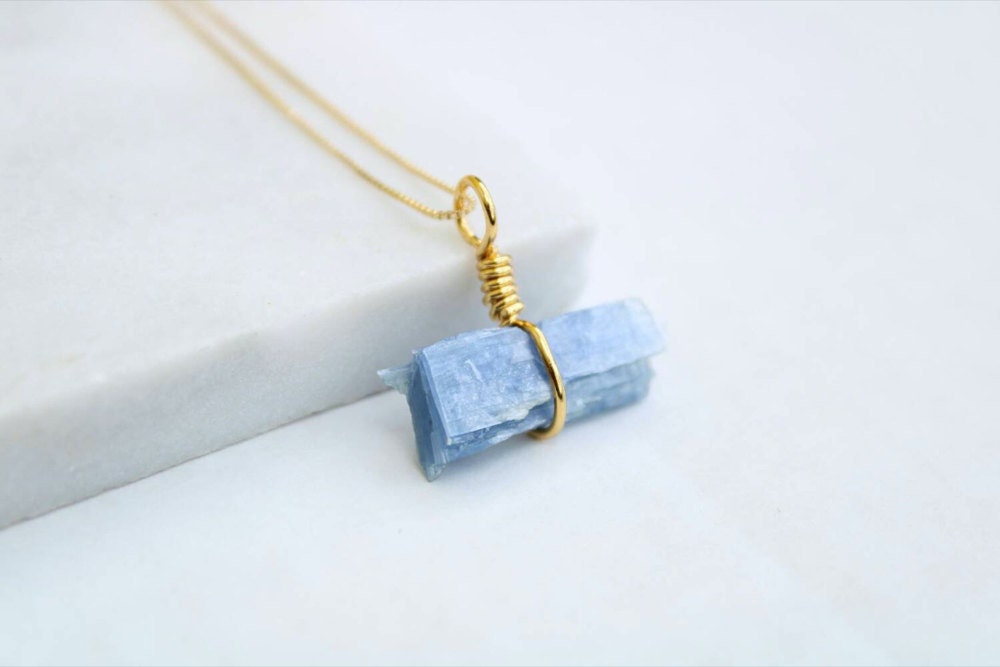 SHOP: Raw blue kyanite necklace from Lina's Jewels, $39
You have some great shots of your necklaces layered together. Any tips for folks looking to layer?
In my experience, if you wear all dainty chains, they'll tangle. So I mix: I might wear a choker, a big, chunkier chain, and a dainty chain. For instance, you can wear a herringbone or satellite chain with dainty chains and it won't tangle. The herringbone especially is stable and doesn't move too much. If you do want to layer dainty chains together, I suggest buying a necklace layering clasp. It's a separator that helps keep the necklaces in place.
How do you recommend styling your pieces?
For everyday wear, like going to work for example, you can just wear one and let it shine on its own. If you want to take it to the next level, you can wear a simple blouse or T-shirt, jeans, heels, and then layer lots of necklaces. It can really change the whole outfit. I might wear a big raw crystal, a small one, a big chunky chain, and a small chain. People will tell me how much they love my outfit and all I did was wear several necklaces!
If I'm going out at night and wearing an elegant dress, I choose a special stone like a raw emerald and wear that with a single chain and small earrings. Whenever I wear a necklace with a big gemstone, I always wear small earrings so that way it doesn't look too busy. Or if I stack bracelets, I don't layer necklaces. I try to bring the attention all in one place.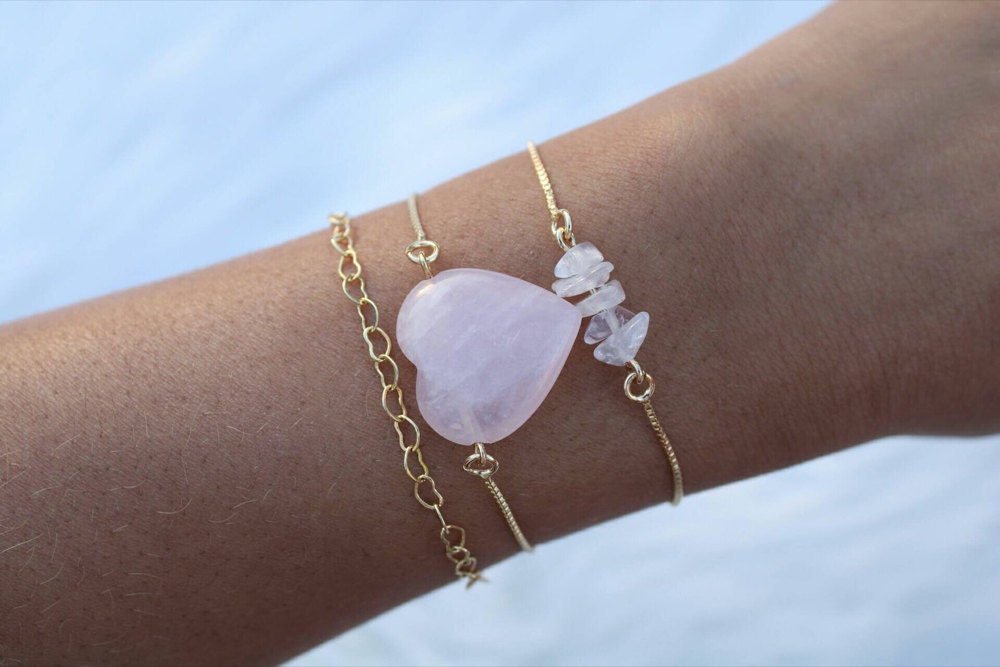 SHOP: Set of 3 rose quartz bracelets from Lina's Jewels, $65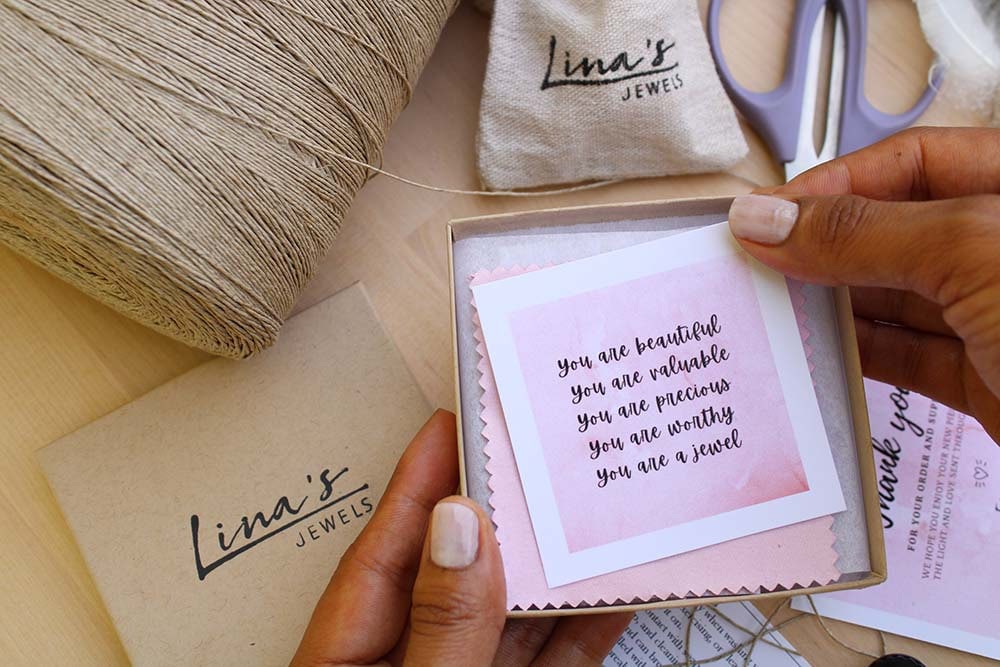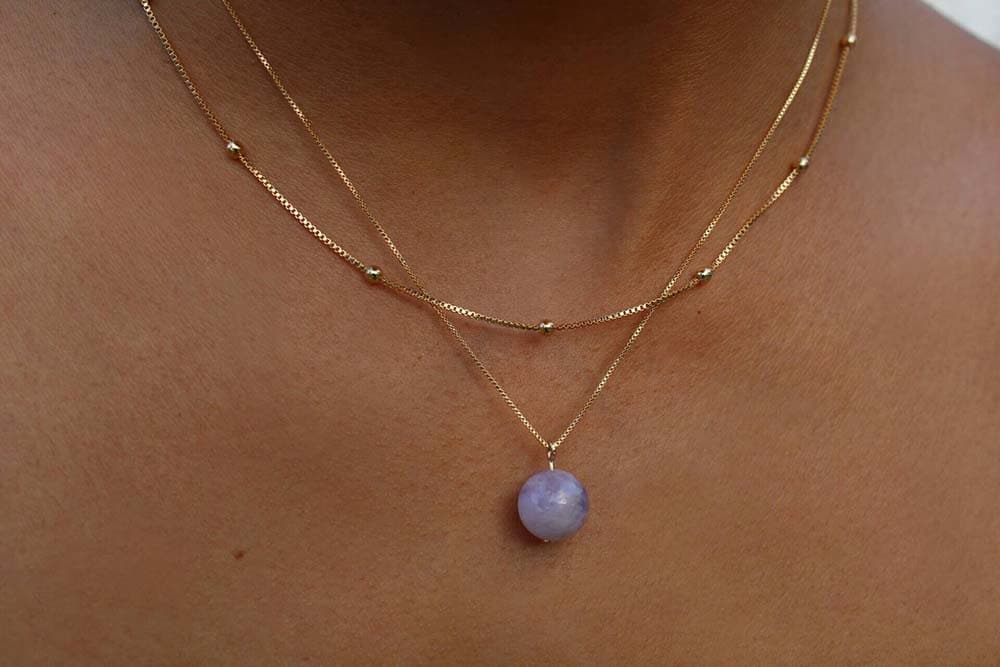 SHOP: Amethyst bead necklace from Lina's Jewels, $29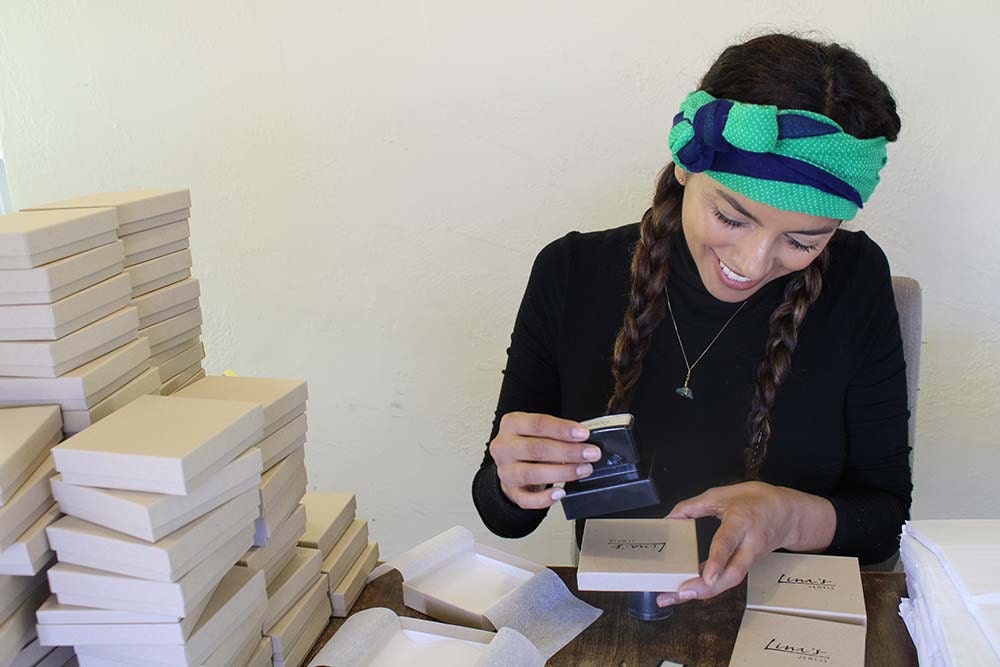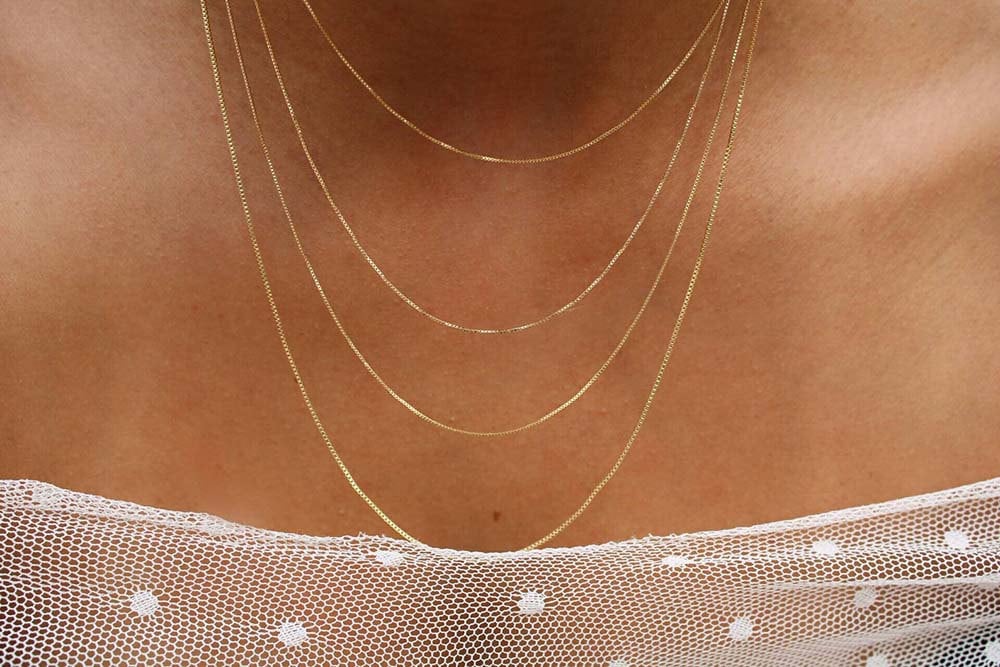 SHOP: Chain box necklace from Lina's Jewels, $20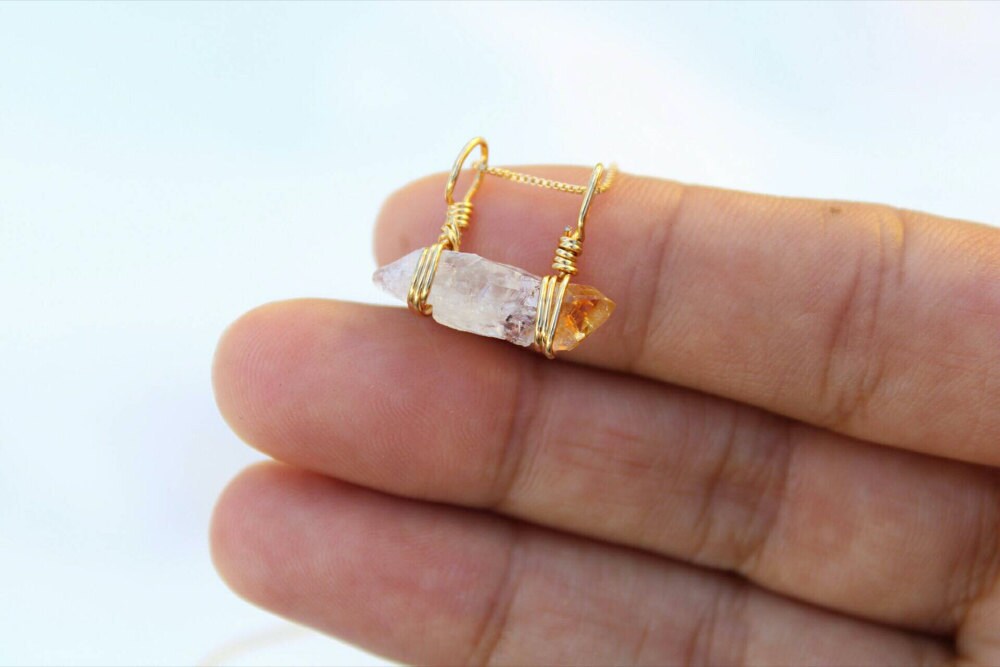 SHOP: Raw citrine necklace from Lina's Jewels, $37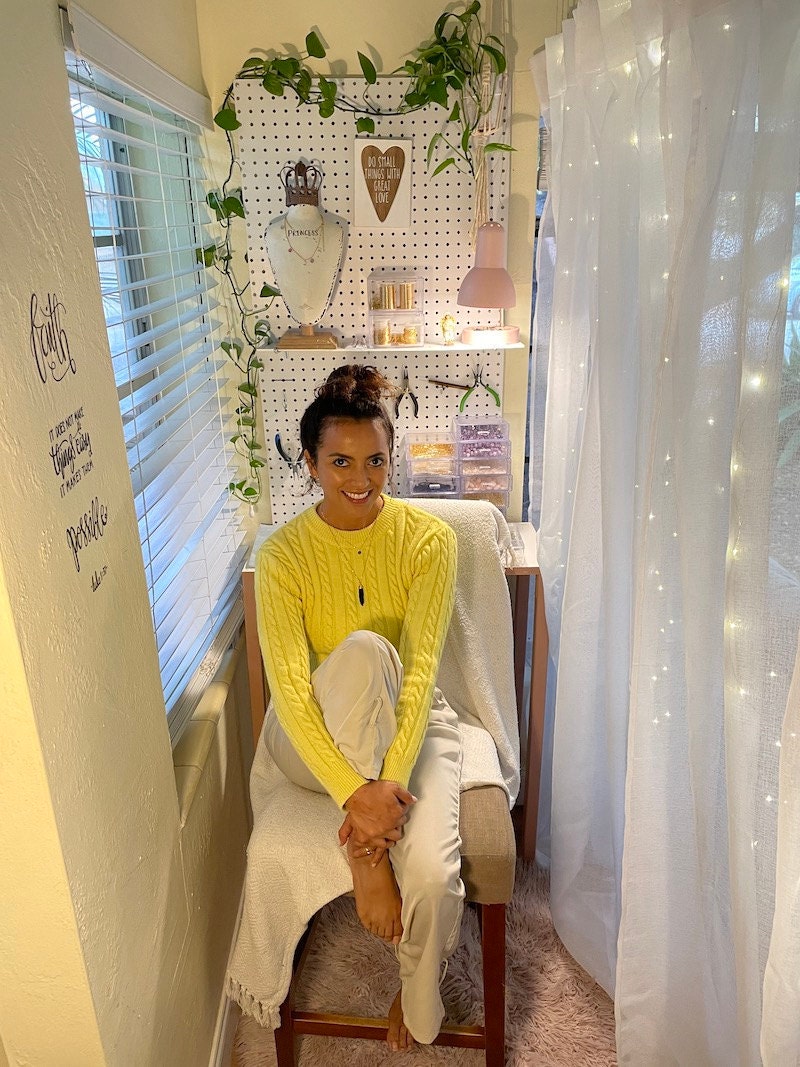 I noticed some of your reviews mention how lovely your packaging is. What can a buyer expect to receive if they order from your shop?
I want to make people smile when they open it, so I pay a lot of attention to detail. One thing I do is include positive affirmations. I always practice those on my own to encourage and motivate myself because I think it's something we all need. I wanted to send something beautiful like that in my packages, something that will maybe light that person's day up.
If it's a gift, I write the customer's note on a little scroll and wrap it with ribbon so there's this extra element of surprise. It's not just a note that you can read immediately. You see it and think, "What's this?" And they find a little note from their loved one. It's a cute detail that people enjoy.
Follow Lina's Jewels on Instagram.
Photographs courtesy of Lina's Jewels.