by Sara Morrow
Vintage fabrics and one-of-a-kind embellishments give Alyssa Zynda's kids' wear designs their unique — and highly Instagrammable — flair.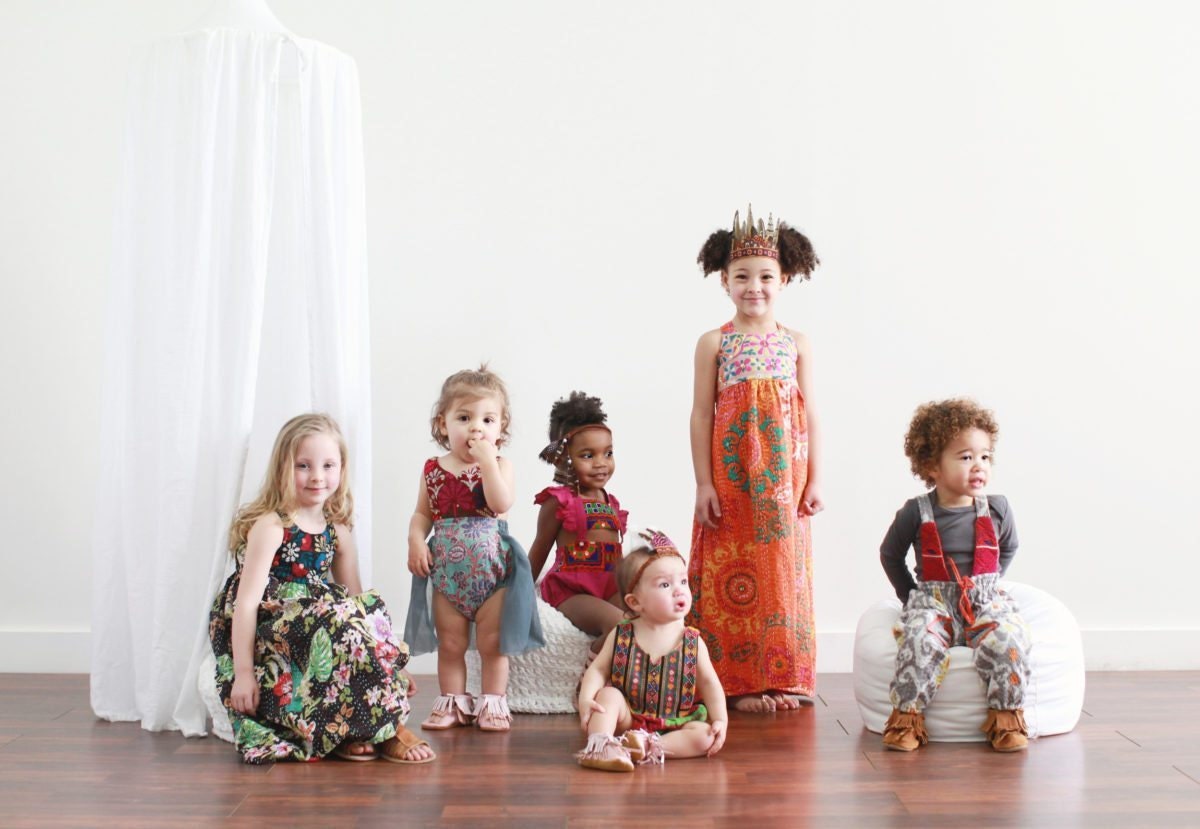 Textile fanatic and clothing designer Alyssa Zynda didn't set out to become a maker of
boho-chic baby attire
. But when she learned she was pregnant with her daughter, Luna, Alyssa quickly identified a gap in the market for interesting, cliché-free kidswear — "for girls, everything was pink or leopard print, and all the boys' clothes were sports-related," she remembers — and made it her mission to address it. As Alyssa's belly grew, the idea for
Little Moon Clothing
 took shape, too. First she made her daughter a pair of harem pants, to match a pair mom wore. Then a tiny bib dress, sewn from a vintage pattern. "When you get pregnant, something changes," she says. "Now, in terms of fashion, I'm definitely secondary." Luna —
and the colorful boho clothing line named for her
— turn 2 this fall, and the shop has settled into a decidedly funky groove, with one-of-a-kind maxi dresses, headwraps, bloomers and more, all handmade with vintage textiles from India and block-printed cotton. But don't expect the line to stay the same for long: Alyssa's expecting again, and has a hunch that this time they'll be welcoming a baby boy home. It can only mean good things for Little Moon and its growing band of fans.
Read on to learn more about Little Moon's free-spirited line and how real-time communication with her customers — thanks to social media — helps shape the direction of Alyssa's business.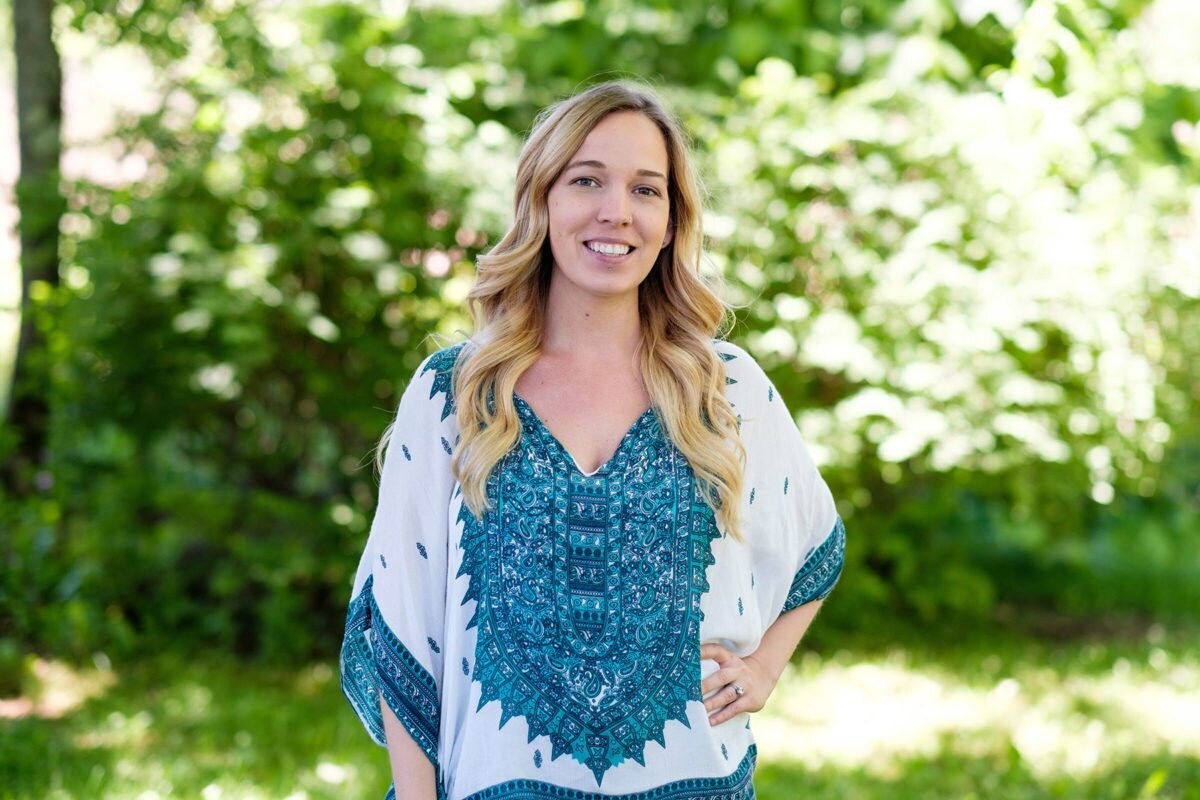 You've long designed adult festival clothing and accessories, like harem pants and feather earrings. How did you first introduce the miniature versions?
By the time I had Luna, I'd been running my original Etsy shop,
Cloud 9
, for six years. But I was so inspired by the lack of baby options, I started designing and sewing
children's clothes
on my maternity leave. Originally, I posted a few items on Cloud 9, and I made a really small collection — mostly tiny little dresses — and posted photos on social media. They sold out in two minutes. That's when I knew I needed to launch
a separate shop
.
Were you always into making your own clothes?
Not exactly. I grew up on a farm here in upstate New York, and my amazingly creative mother made all of our clothes — she even made our dolls and our dolls' clothes. So she put me in sewing classes when I was 10, but I wasn't really interested in it. In college, I wanted to be a web designer. I took every type of design class I could — fashion design, interior design. Then my friend brought a pair of harem pants back from Guatemala and I was like, "I can make these!" I started sewing them for myself and for my friends, and that's when I really got into it. Even then, I never thought I'd design children's clothes, but Luna's a big inspiration for me. Kids are cool, and they should get to wear cool clothes, too. Also: It's so much fun making things small. It's ridiculous, but true. I've made so many adult harem pants, and then you make
a newborn size
, and it's insane.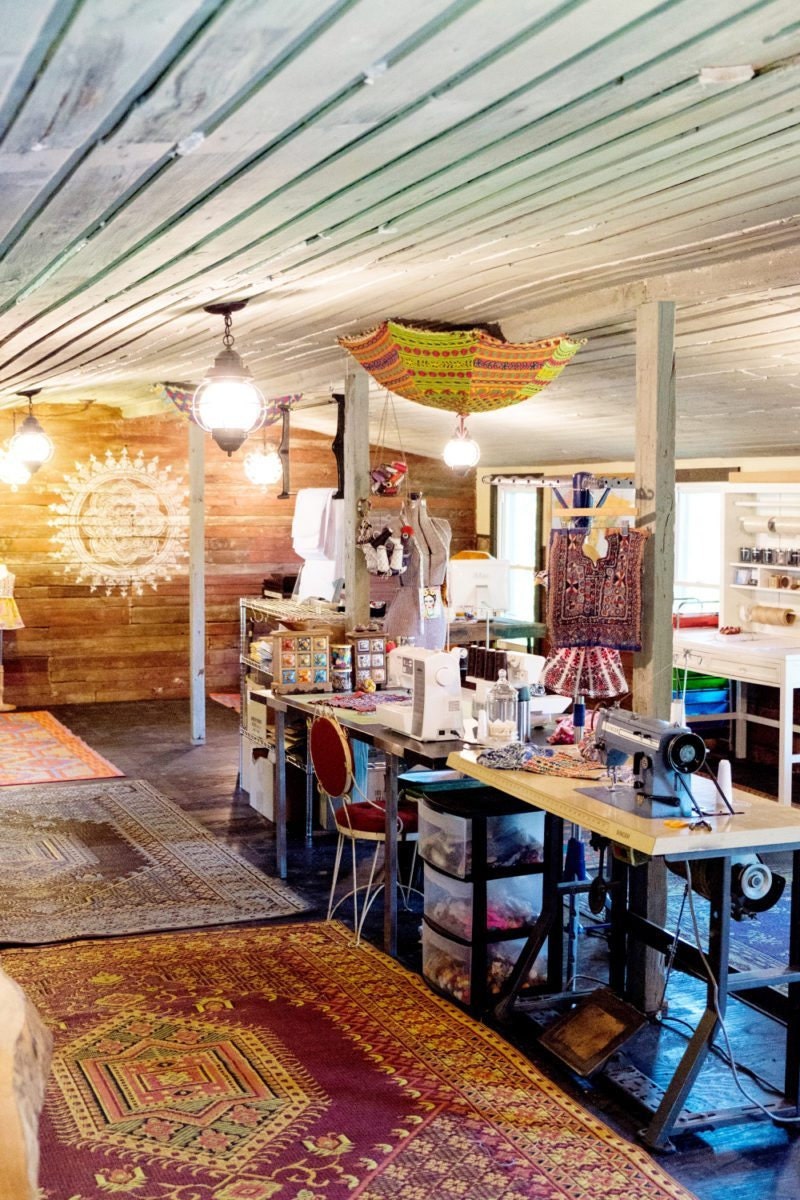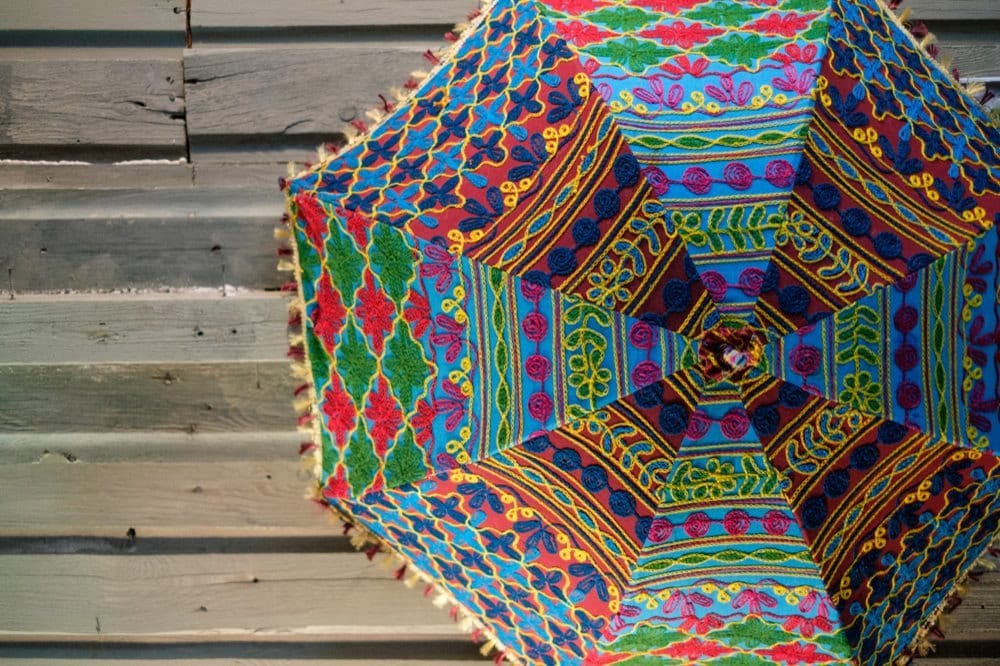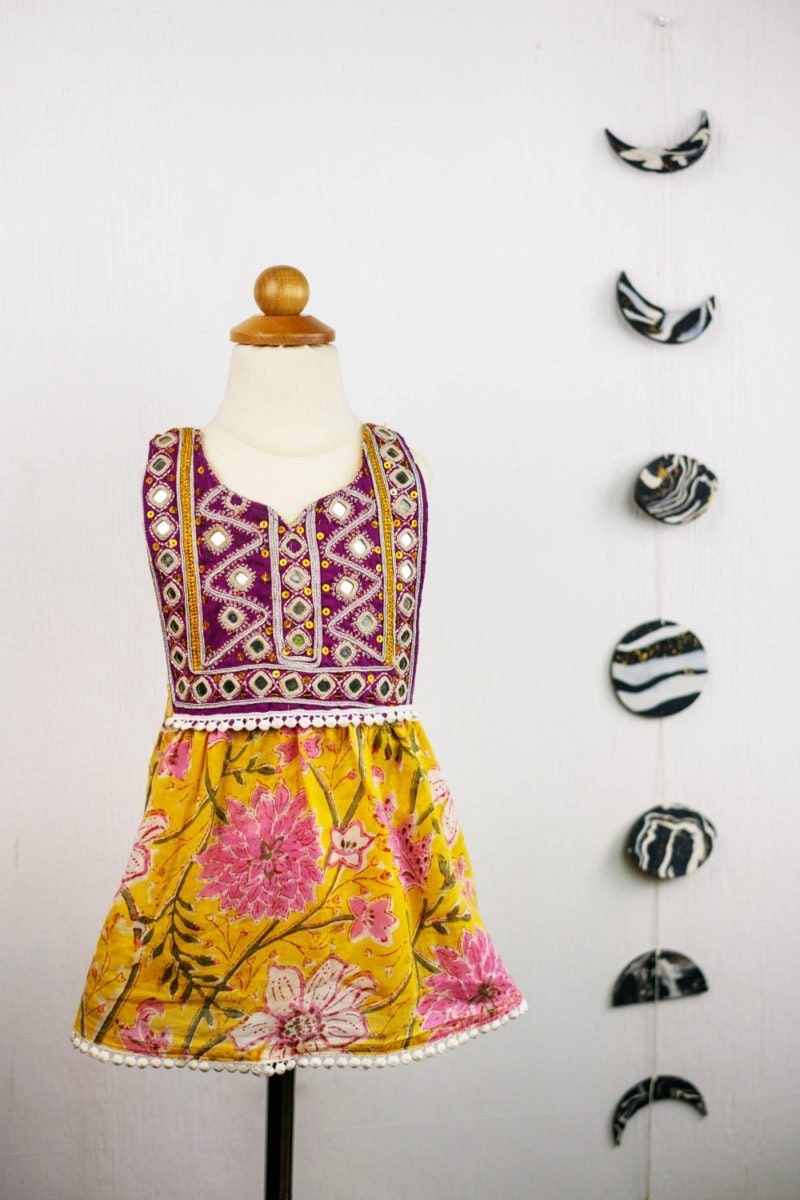 Other than the squeal factor, what else is different when you're making pieces for babies? Your toddler crop tops would sell well in adult sizes, too!
For one thing,
these pieces
are all one-of-a-kind. I buy fabric from Northern India — including these beautiful, vintage Banjara yokes that I use as trim. I line everything with an organic block print, which is lightweight cotton dyed with vegetable dyes. But for Little Moon, these embroidered, mirrored yokes are all unique. And I love taking a Banjara top that's wild in and of itself, and instead of pairing it with a solid, I pair it with another wild block print. I love mixing patterns that most people would never put together.
How do you source the vintage material?
It's actually a crazy system. A friend of mine was traveling through India and brought back a bunch of gorgeous scraps and put me in contact with my fabric distributor. We get on FaceTime or use WhatsApp, and he goes through the markets and buys material in bulk for me, sometimes a thousand pieces at a time. He's my eyes in there, and he makes sure everything's amazing quality. I also send all the materials I source to be tested to make sure they're all safe. When a shipment of new fabric is delivered, it's like Christmas morning. They're all so different, and I get to play around, mixing and matching them. It's so much fun.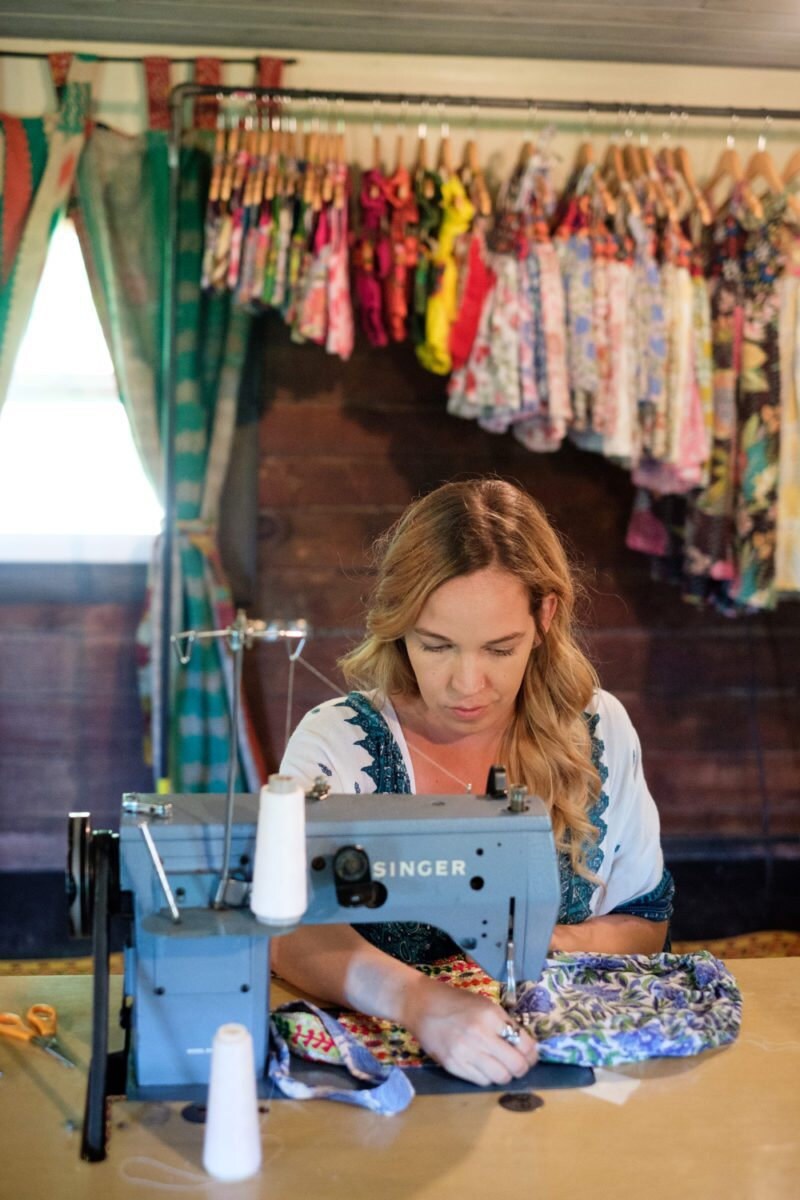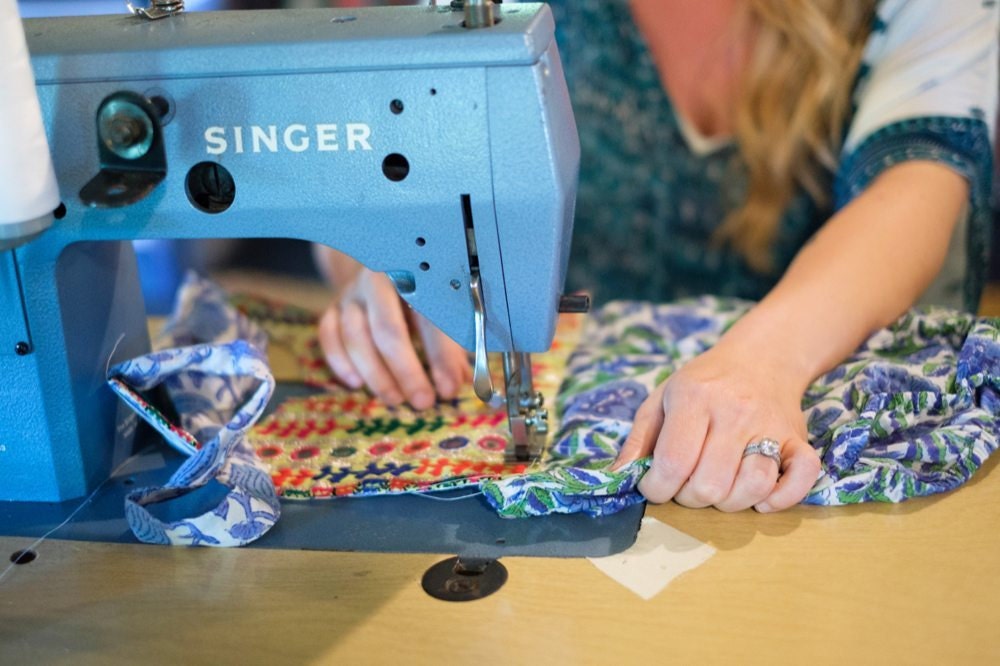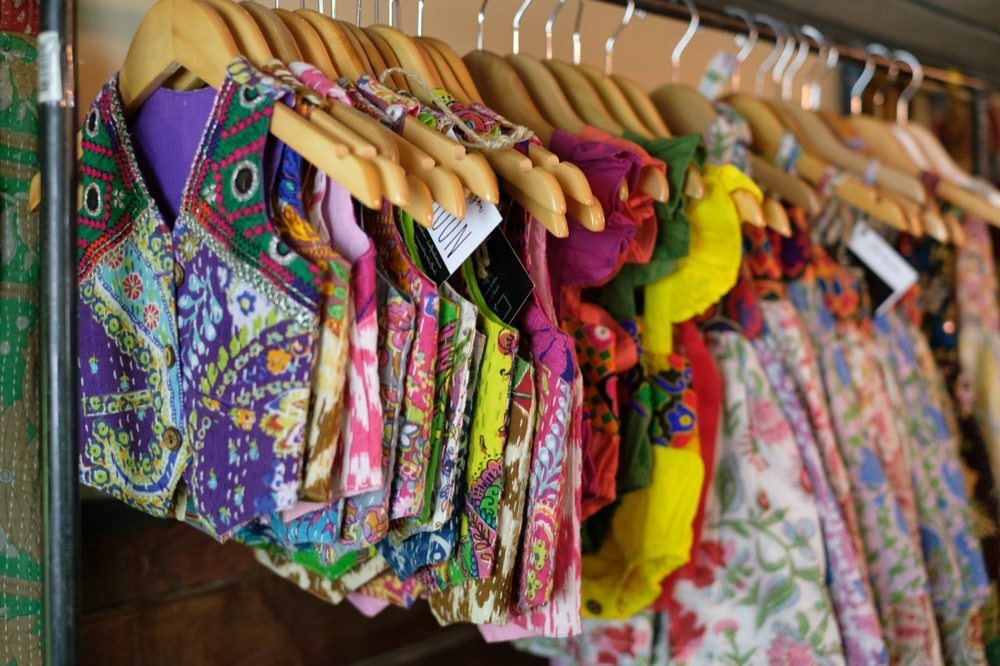 So even though the finished product is adorably small, you must need lots of storage. What's the Little Moon workspace like?
My husband, Matt, and I bought an old farmhouse in upstate New York in 2011, and about 20 feet across the yard there's a 3,000-square-foot, two-story barn. It took us awhile, but we renovated the top story and turned it into my studio, where I've got four sewing machines and tons of fabric and patterns. I decorated it with things I've collected from all over the place, and now it's totally funky.
Has the children's line evolved in different ways than your initial business?
Honestly, the coolest thing about working with kids' stuff is social media. There's an amazing group of moms who are active on Instagram, Facebook, and Etsy, and when they purchase something new, they'll post pictures and tag the shop. I never had that connection with the adult line; I never got to see the finished product on. And that's the best feeling in the world.
On Instagram
alone, I've got something like 12,000 moms that follow me. They're constantly posting pictures. And every season, before I work on
a new collection
, I throw the question out to them: What do you guys want to see? After all, they're the reason I'm here. Just last week, I launched a new line of summer rompers, and I brought back the classic Banjara design because people were asking for it.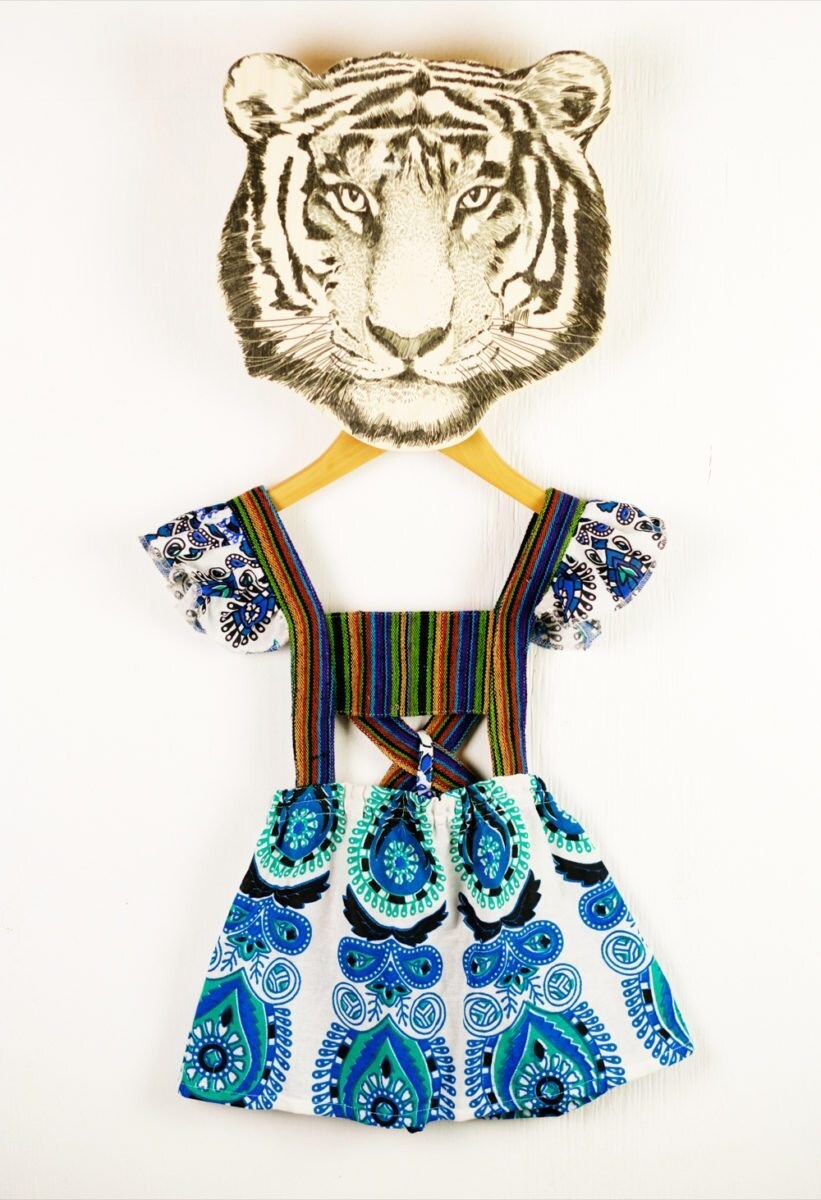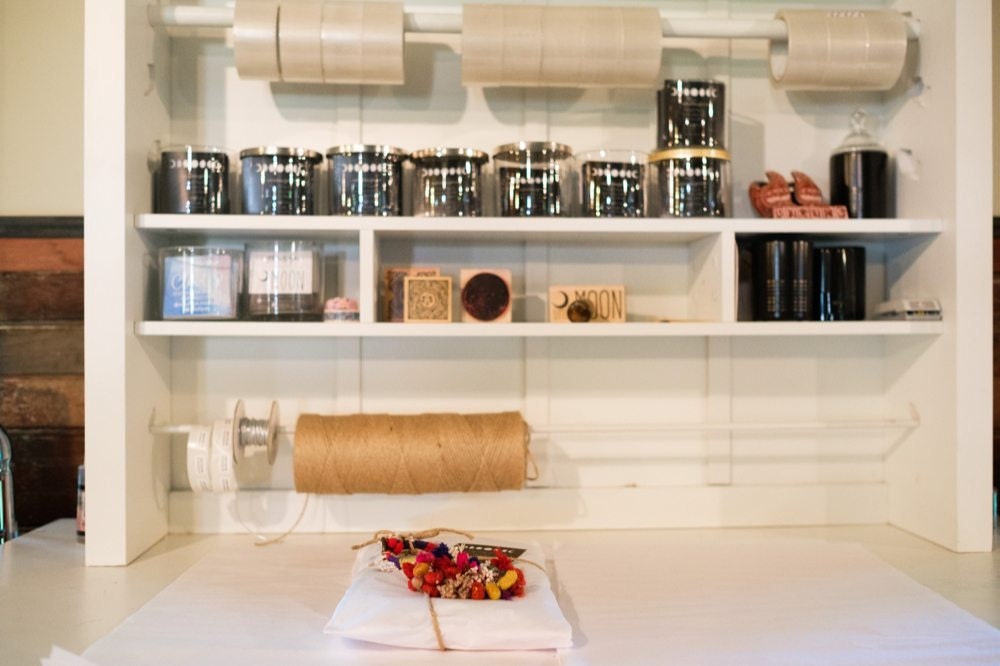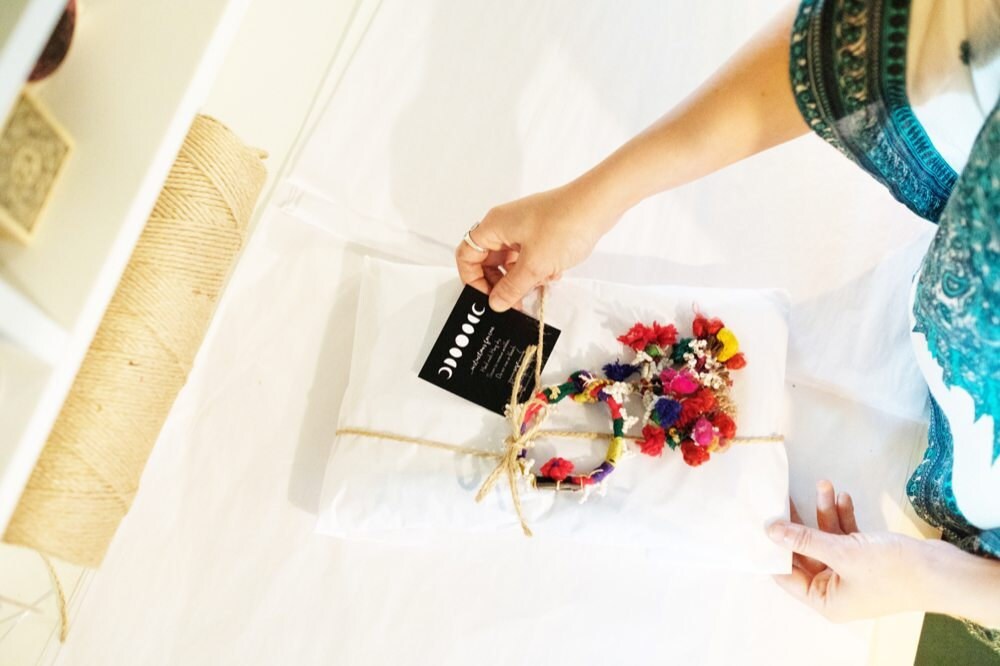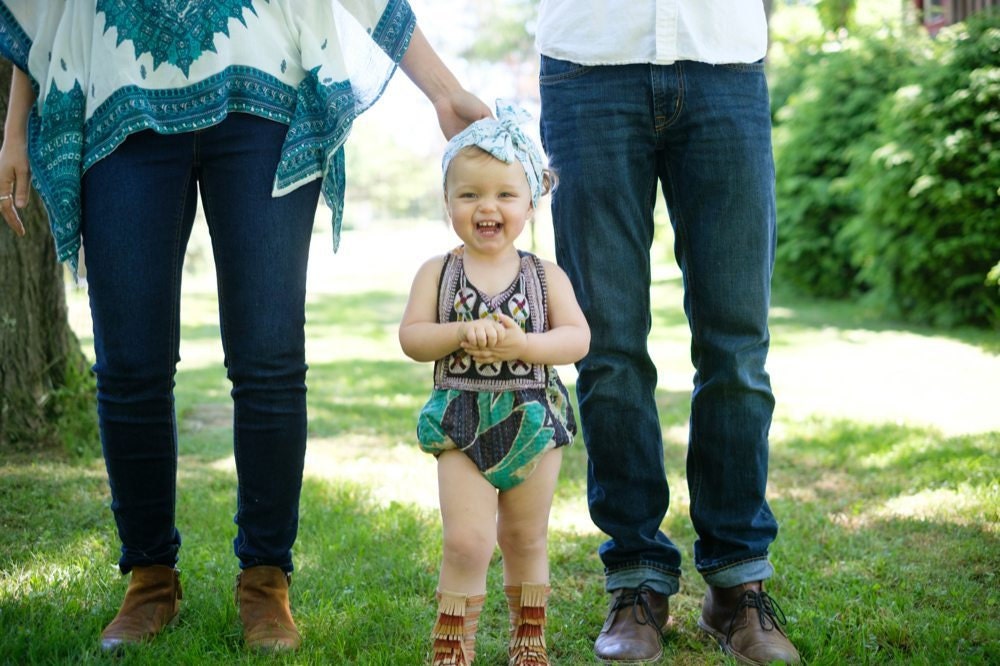 Getting that real-time feedback is so helpful. But we hear another, more personal, factor is inspiring you to change direction, as well!
Yes, I'm pregnant right now with my second, and I really feel like it's a boy. I'm due on Christmas day, which is actually a perfect due date for me: I'll be able to take a little time off, since the New Year tends to be slow after the holiday rush. For the past few months I've been focusing on making more boys' stuff, and I'd love to add more unisex items to the shop — maybe some different styles of rompers and coats. I want to make pieces that can be passed down, like an heirloom or a little treasure, through a family.
Follow Little Moon Clothing on Facebook, Pinterest, and Instagram.
Studio photography by Brian Shattuck of Icarus Image; lead photo by Emily at Hello Charlie.