by Alison Feldmann
This designer and jeweler turned a layoff into an opportunity to pursue her dreams.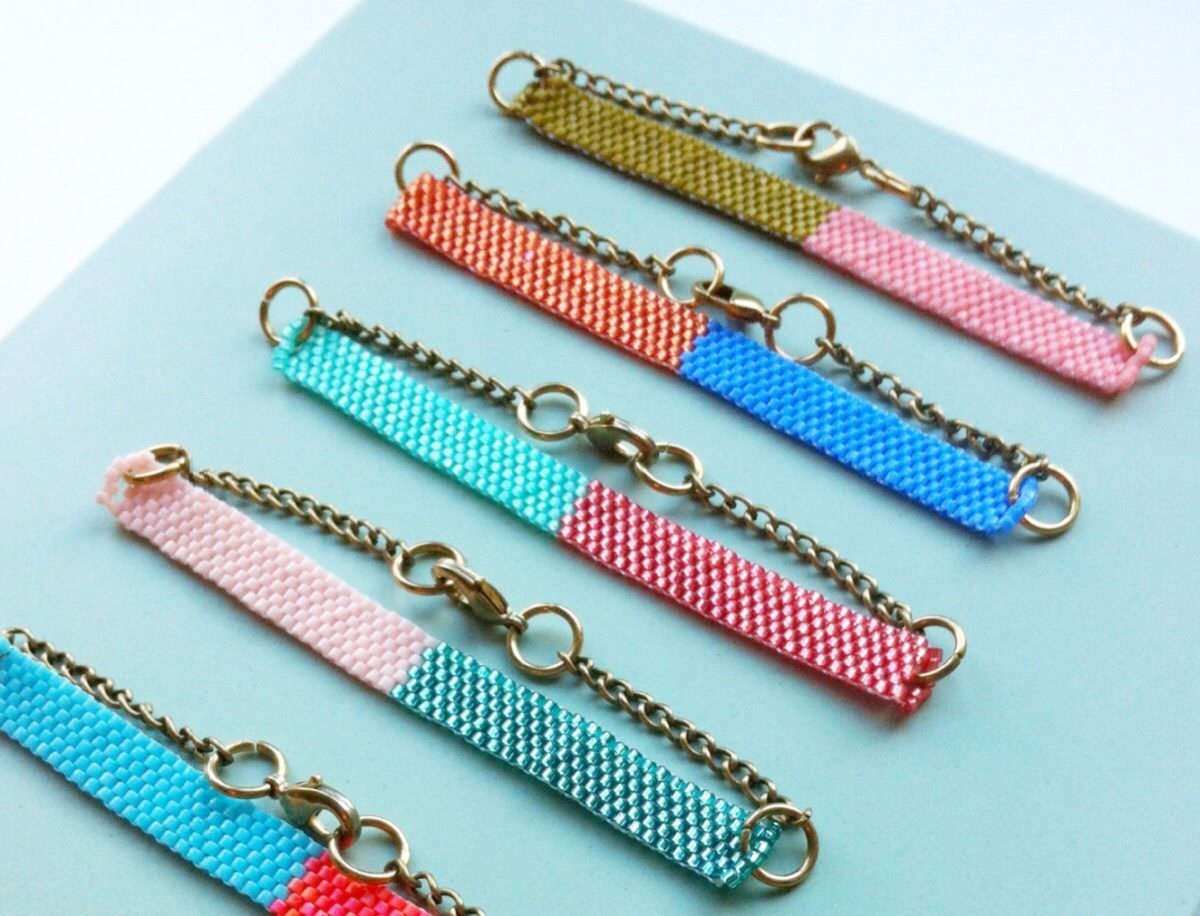 Sometimes, you end up just where you need to be. After years spent studying textile design at university, Laura Baker was working in merchandising in London, hoping to make it into the fashion industry, when the recession hit and she lost her job. After moving back to Manchester with no plan, she started selling her clothing designs at a local fashion market. As she muses, "Selling my things to people for the first time – it was just brilliant. That's when I decided to start working for myself." In 2012, she branched out from selling at in-person markets and
 opened an Etsy shop
 to showcase her designs. "It grew very slowly, but it was just a great way of connecting to the community, trying things out and getting feedback," Laura says. "I immediately loved it. Working for yourself can be quite lonely, so it's wonderful to have that connection to lots of other creatives all the time." Today, Laura continues to grow her successful jewelry and womenswear line 
Loela
, which is inspired by her love of the English countryside, natural materials, and British cult TV show
Absolutely Fabulous
.
We got in touch with Laura to talk about the evolution of her line, her proudest moments as a designer, and her words of wisdom for other makers looking for their big break.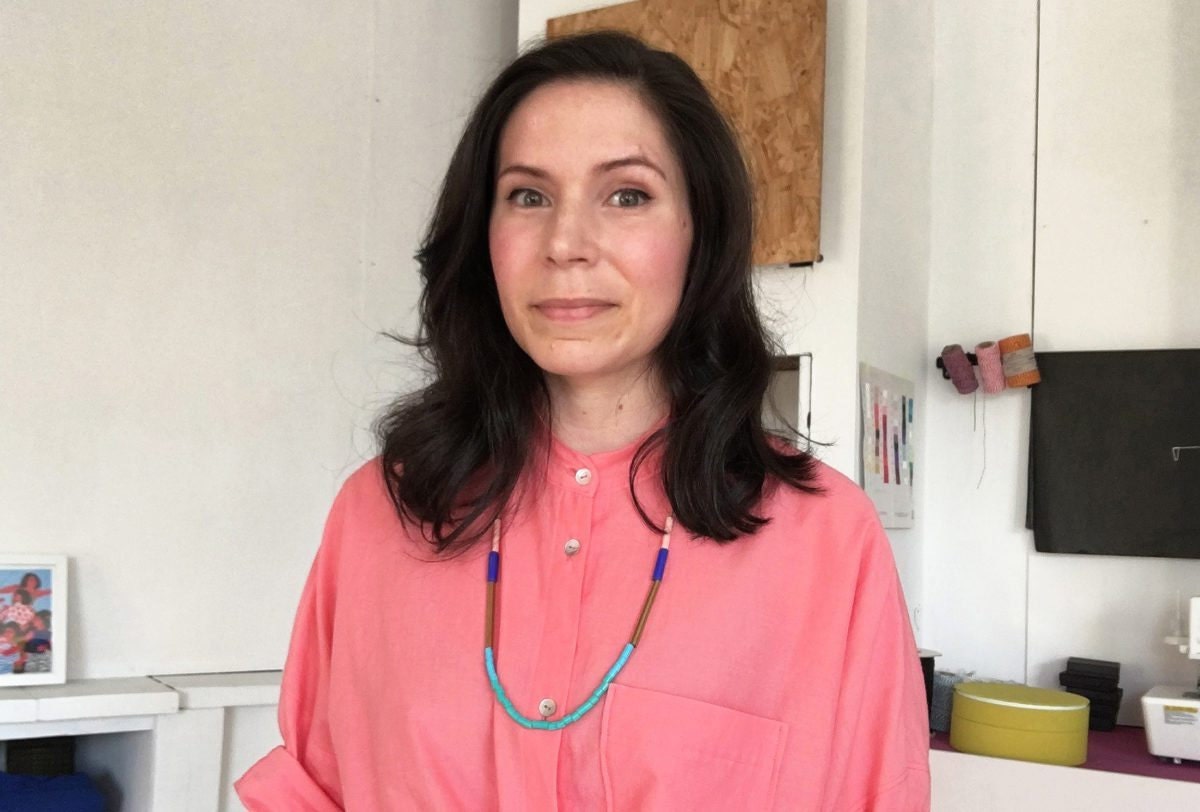 So, how did Loela start?
I was working in London as a merchandiser in a book shop, and then the recession hit. I was made redundant, and I moved to Manchester — that's when I decided to try working for myself. There was a fashion market in Manchester every Saturday where local creatives go to sell jewelry and clothes and all sorts of lovely things, so I started there. I was mainly making clothes – I hadn't started
making jewelry yet
. At the time I was finding vintage items and reworking them into completely different garments — I cut patterns out of old men's shirts and put lace inserts into them and all sorts of crazy things. People seemed to really like them because they were unique fabrics — you know, one-off little things.
When did you start making jewelry?
One day I was wearing a necklace that I'd made, and my friend Zoe encouraged me to put it in my Etsy shop, so
I made a few pieces and listed them.
 There was also a boutique called Rad Studio, and it's just the coolest little shop ever; I built up the courage to email the owner and ask her if she would be interested in selling any of my pieces, and she was, which was amazing. That gave me the courage to keep doing it...and it just sort of built from there. I was really surprised how well people responded. I slowly contacted a few more shops and started building up the business.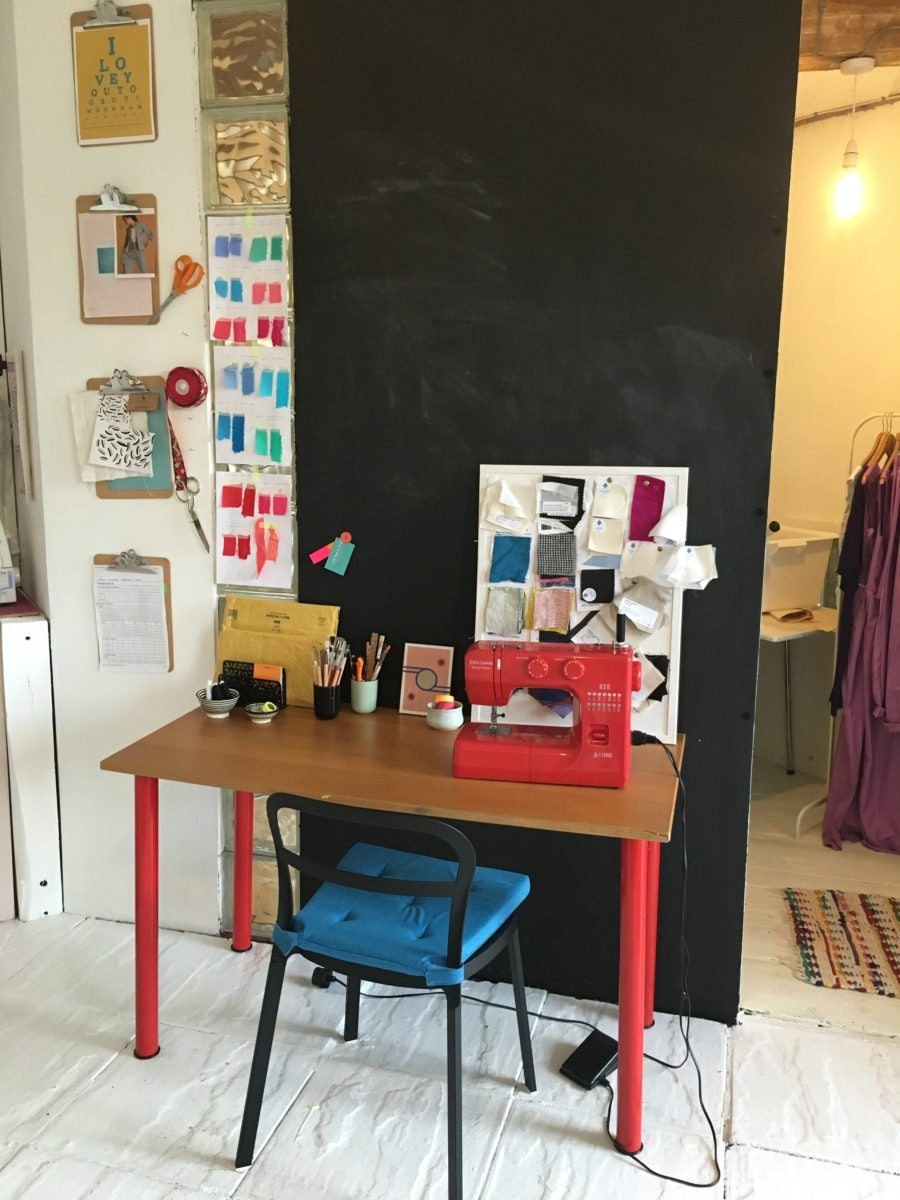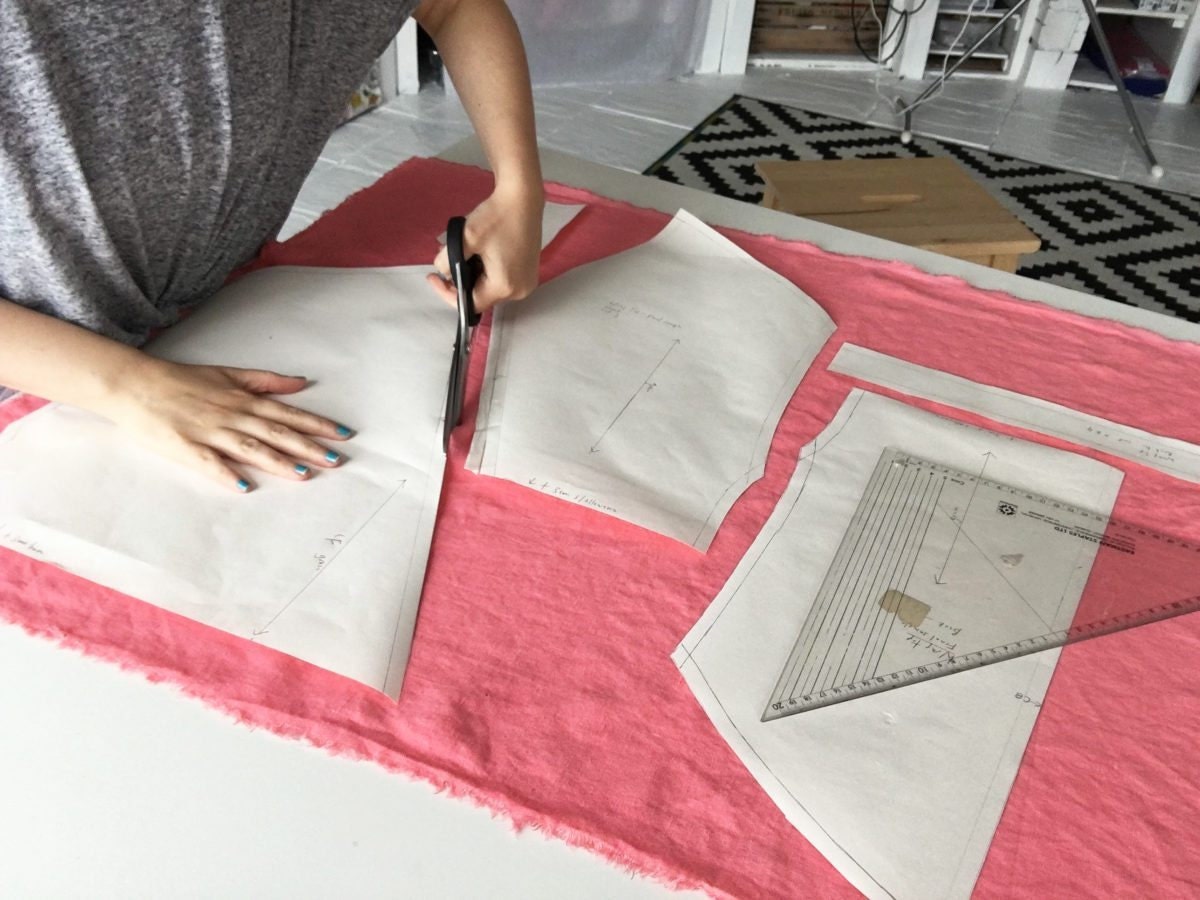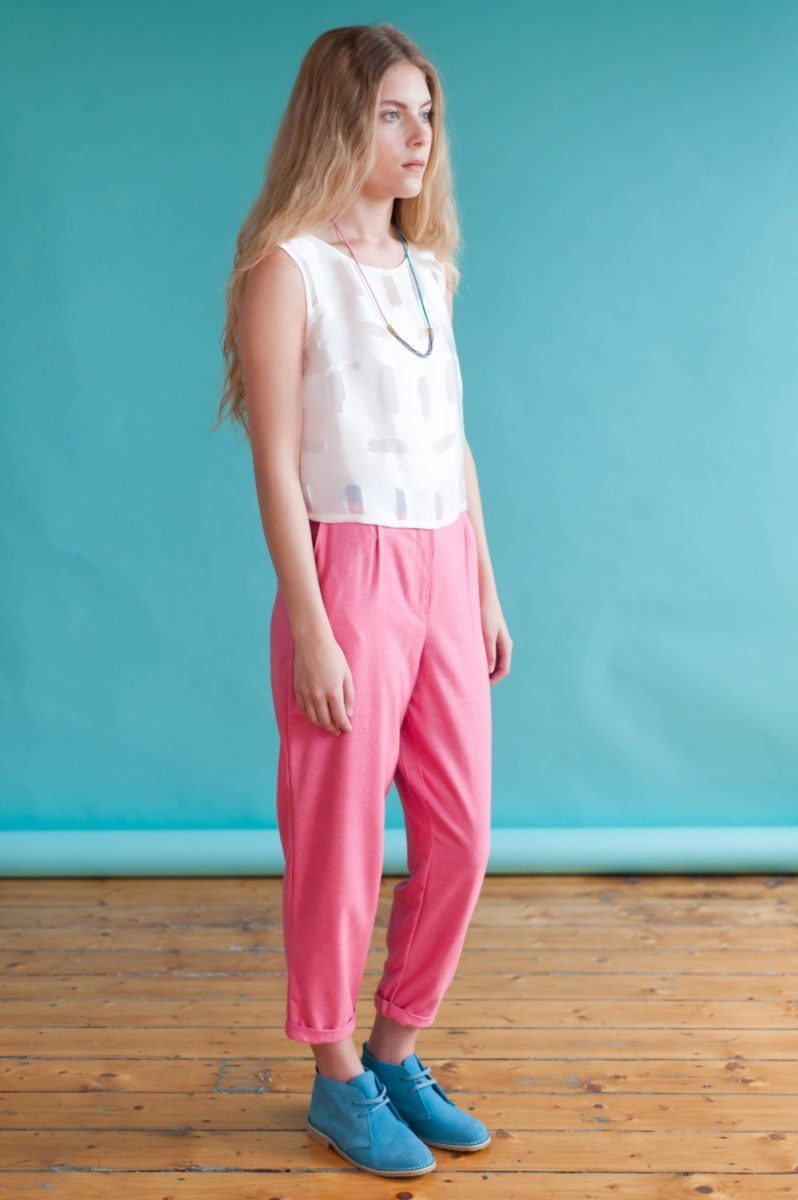 What inspires your creations?
I live in the countryside, and I've found that it has really helped me to focus and calm my mind a bit, which is great when you're trying to work through new design ideas. I've also got a studio in a little village called Mosley; it's in an old cotton mill. It's absolutely freezing, unfortunately, but it's lovely; you get plenty of space. There are lots of artists here. On the flip side, London is just two hours away on the train. I love wandering around and guzzling up the culture, visiting galleries and museums to get inspired.
Tell us a bit about your favorite materials.
I've moved towards natural fabrics recently; when I was first starting out, I was using more affordable fabrics and anything that was close at hand. It's really hard to source fabrics when you're a small designer, because none of the big fabric companies are interested; they want you to buy 1,000 meters or more. It's taken time to source the right places to buy fabric, and now I've found a few places that are just brilliant. I usually dye my own fabric, because I'm a control freak and I like to have the right color. I also use a lot of raw silk, which has a lovely soft texture to it, and it's fantastic to dye.
For the jewelry
, I use polymer clay, because it's such a versatile material. You can get whatever color you want out of it, but also different textures and shapes. I also use brass; I like to mix the materials as much as possible and get unusual combinations.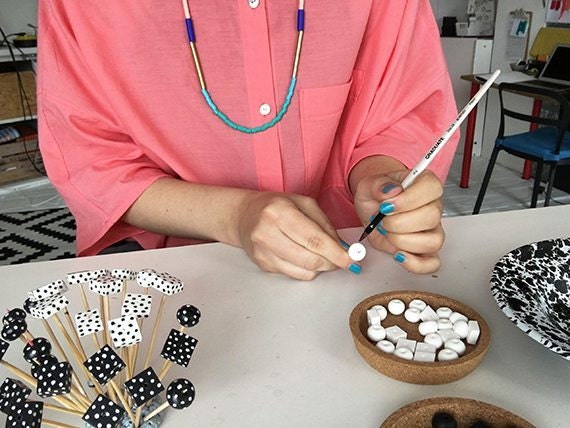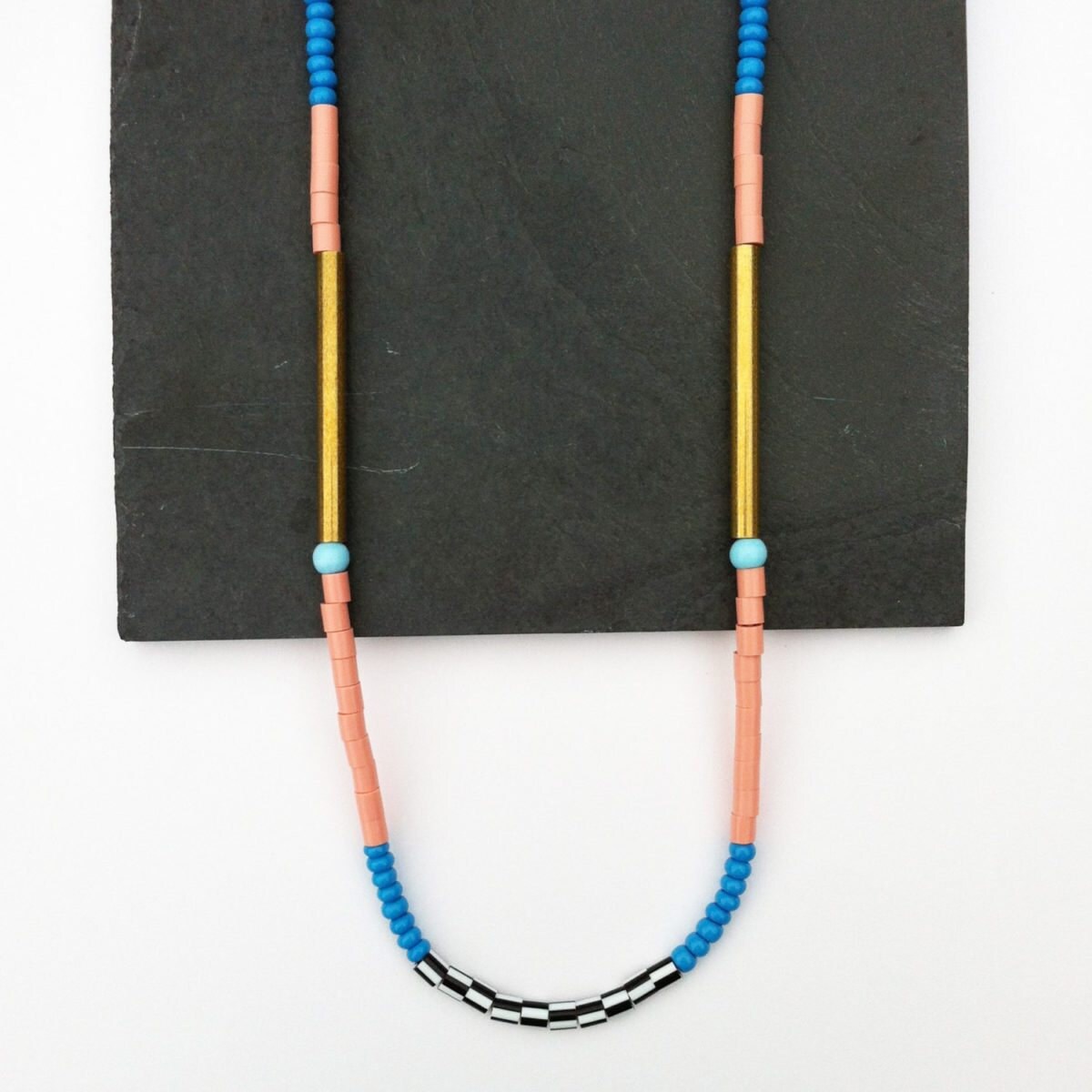 What are some of the proudest achievements of your creative career thus far?
Probably when I was stocked in Topshop. A friend of mine worked there as a shop assistant, and she used to come into my shop and buy some of my dresses. One day, she mentioned Loela to her manager, and the next day she asked me to come in. I grabbed a load of dresses off the rail and took them in; just like that, I was in Topshop. It was a bit crazy because I didn't have a lot of time to make the stock and get it to the shop floor, but it was brilliant.
What advice would you have for someone who's looking to pursue their passion?
For me, I think my courage came from the recession, and just being really low about not being able to find a job. That gave me the impetus to just pick my butt up and make it work for myself, you know? Don't let the fear stop you from trying things out, because fear is a useless emotion, and quite often, you'll be surprised about the outcome.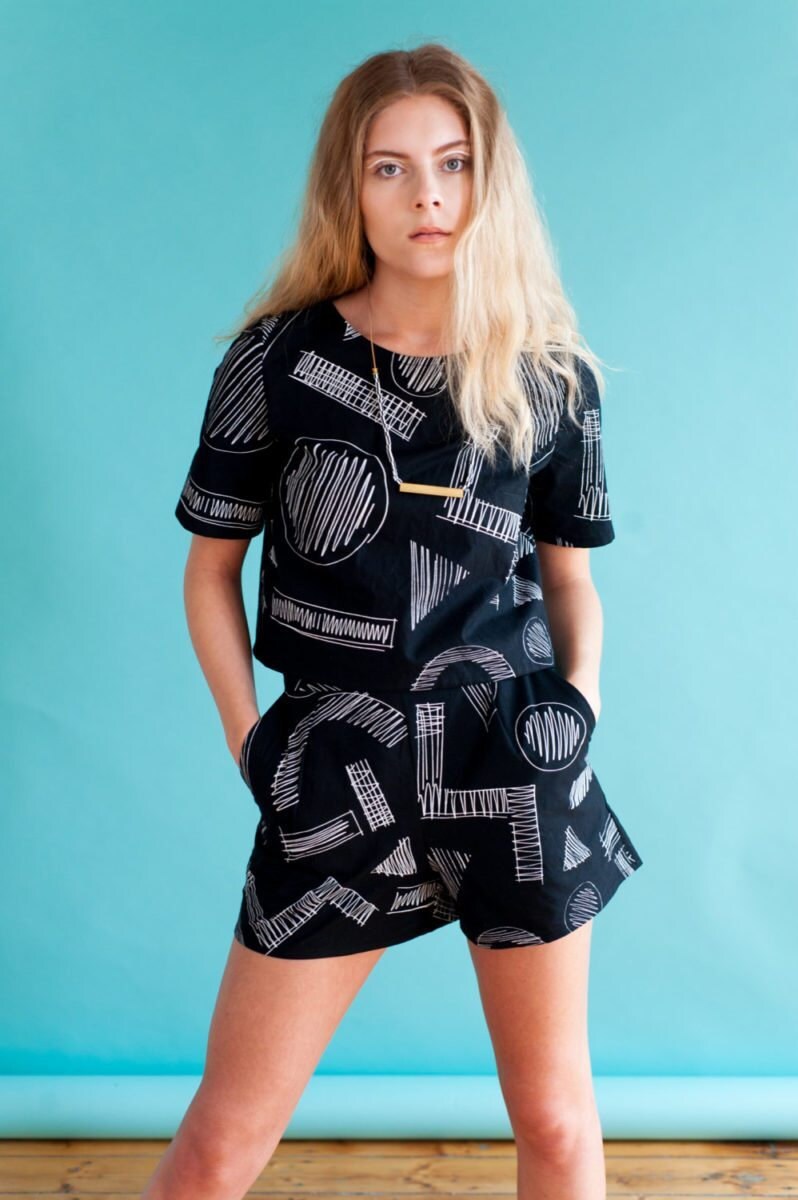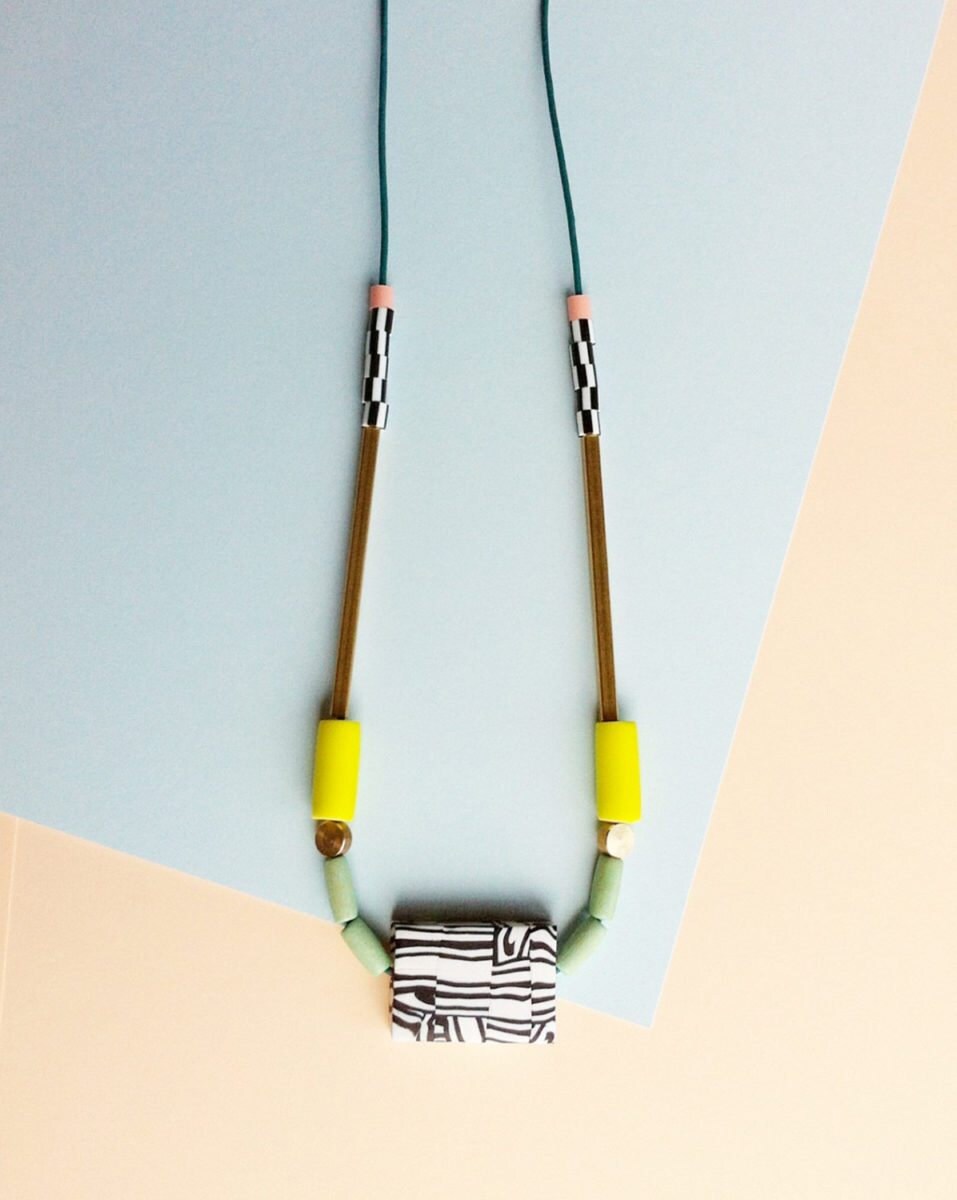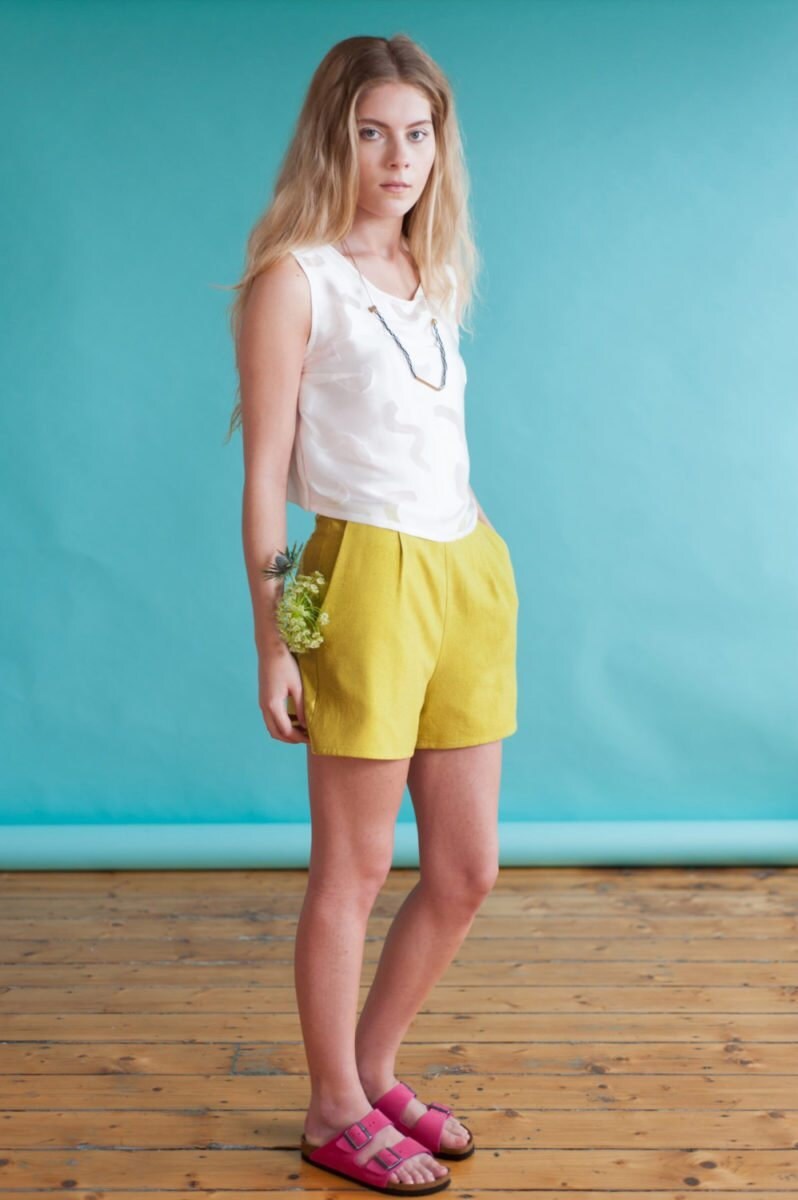 What are your goals for the future of your shop? Probably to keep growing – and hopefully to be able to get some help, so that I can grow the production of the jewelry and maybe the clothes. If all goes well, perhaps I will find somewhere to produce the clothes for me. I'm just really grateful that I can be doing something that I love every day, while making a living too.
Follow Loela on Instagram, Tumblr, and Facebook.