by Valerie Rains
Textiles expert (and DIY kit designer) Jemima Callaghan takes pleasure in connecting makers with materials.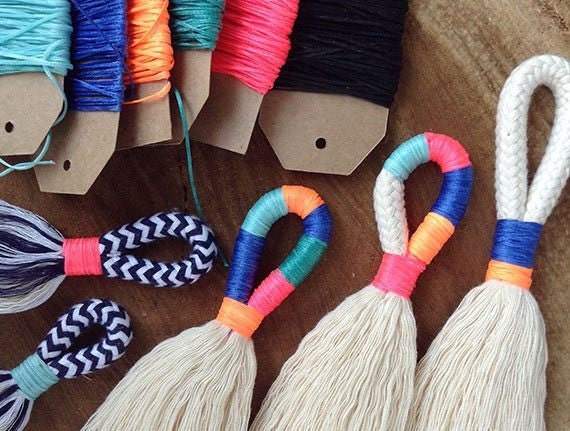 As a former textiles designer for a bed linens brand in her native Australia, Jemima Callaghan of
Lost Property Hong Kong
knew firsthand the challenges crafters, creative entrepreneurs, and aspiring designers often faced in sourcing interesting sewing and
craft supplies
 at reasonable prices. "In Australia, you might go to one or two of the remaining chain sewing stores and find elastic in only black and white, and twill tapes in just five colors," she recalls. It wasn't until she moved with her family to Hong Kong in 2012 — and laid eyes on the rainbow-hued offerings within the city's thriving textiles district — that she realized the role she could fill as a kind of textile-supplies whisperer, both for her compatriots back home and for small business owners all over the globe. Soon enough, she was putting her trained eye and industry experience to work, seeking out unique, high-quality materials and building a network of relationships with makers worldwide. "My favorite, favorite part of my job is when someone says, 'Can you find a ribbon like this, in this width, in this color, in this style?' and I get back to them a day or two later with just what they're looking for. That feels amazing," she says. "I love helping people solve their textile problems."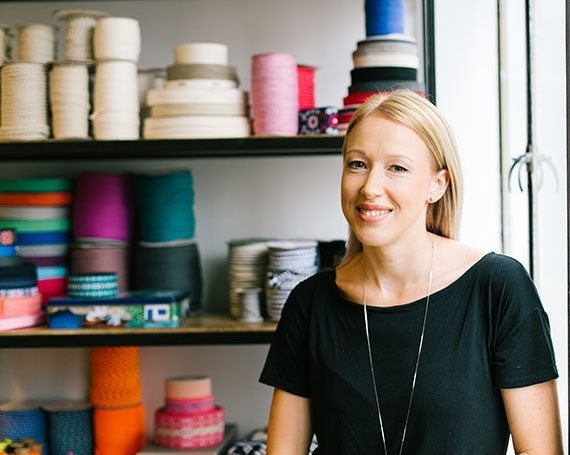 In the three-plus years since her shop debuted, Jemima has branched out, adding DIY
tassel-making
 and
rope-bowl sewing kits
 to her shop, and she's hosting her first
hands-on DIY workshop
in Hong Kong later this month. Here's her story — and what she's set her sights on next.
What inspired you to open a supplies shop in the first place? Did you launch your shop with Etsy specifically in mind?
In the beginning, I didn't really have a plan — the shop was meant to be a hobby that I'd do between 12 and 3 p.m. when my kids were sleeping. Once I had the idea to sell supplies online, though, I realized my best market would be the people who are trying to start up fashion labels and small creative businesses; especially, I was thinking of Australians, because of their limited range of options and limited access to bulk supplies at a really good price. I just thought I could be their connection.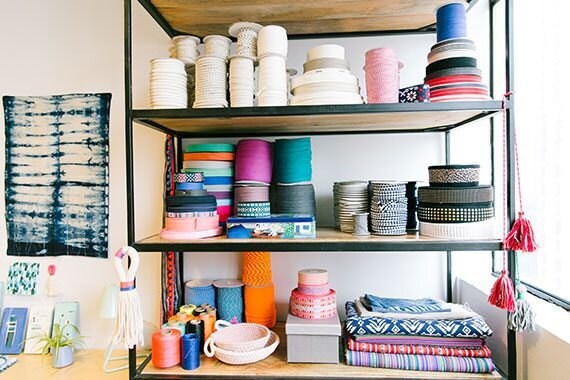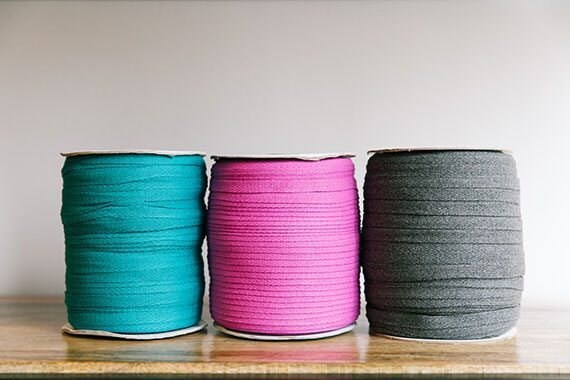 Do you still remember the first item that you listed in your Etsy shop?
I do! It was a Japanese
denim ribbon
 — the same one that's in my shop today.
How would you describe your shop's aesthetic?
At first, I was trying to create a look for my shop that would appeal to other people, but now I just focus on making it appealing to me. It really is about showing off the uniqueness of the things that I can find, and also weaving in what inspires me and what I'm making at that time. At the moment, I'm photographing a lot of hand-dyed indigo linens because I've been dyeing linens on my rooftop. And I really like bold, colorful things, and so my shop, too, is quite colorful.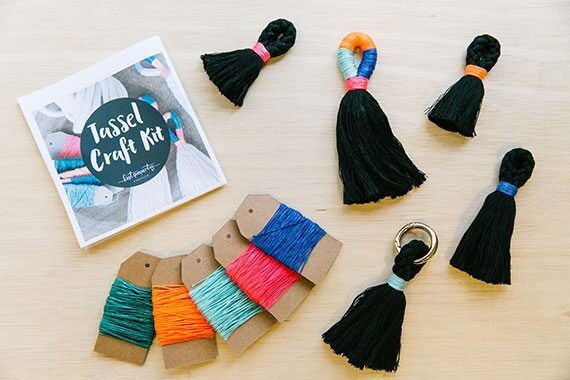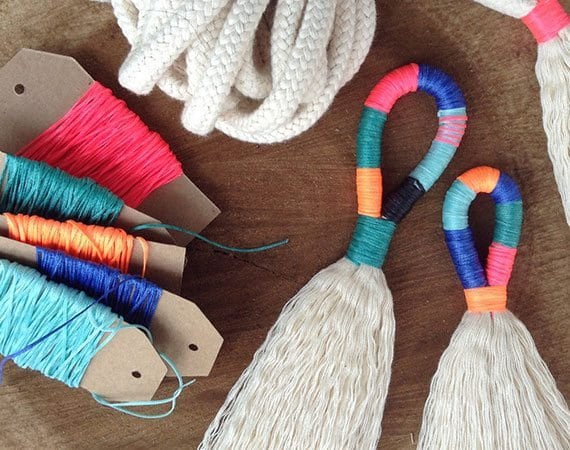 %3Ca%20href%3D%22http%3A%2F%2Fetsy.me%2F1Ra1pzM%22%3EDIY%20Tassel%20Making%20Kit%3A%20%3Cstrong%3EShop%20Now%3C%2Fstrong%3E%3C%2Fa%3E
In addition to dyeing, what other kinds of crafts and DIY projects do you enjoy doing in your personal life?
Being a maker myself, I want to know how people are using the materials they're buying from my shop. So when people started buying macramé cord from me, it piqued my interest, and I started playing with that, testing it out and seeing how it works. It's really important for me to know how the product's being used, so I can answer people's questions about the feel and the quality of the materials. And I always love it when my customers send me photos of what they've made or tag me on Instagram.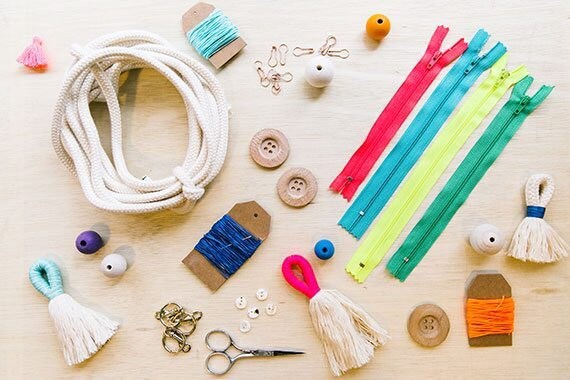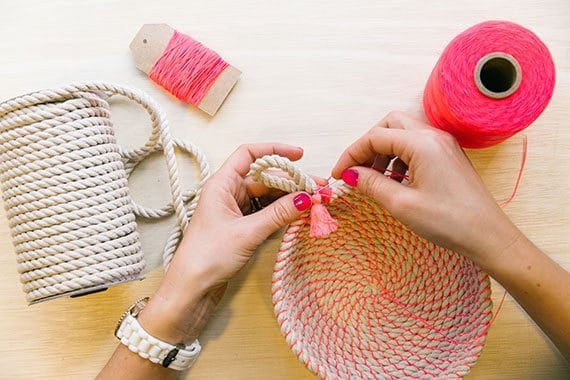 When did you start adding DIY kits to the shop?
With my background as a bed linens designer, I have always been interested in homewares and home furnishings. About a year after I'd opened my supplies shop, I started creating my own range of homewares and selling it at markets here in Hong Kong. In particular, I started selling rope bowls, because I'd found a rope mill here that was doing some really interesting, beautiful ropes. Before long, I realized that there must be a lot of people trying to make these bowls themselves — there were so many photos of them going around on Pinterest — and I realized I could just do up the instructions and sell the materials as part of a kit. And the kits kind of went crazy! I still don't really know how they went crazy, but they did, and it was really exciting.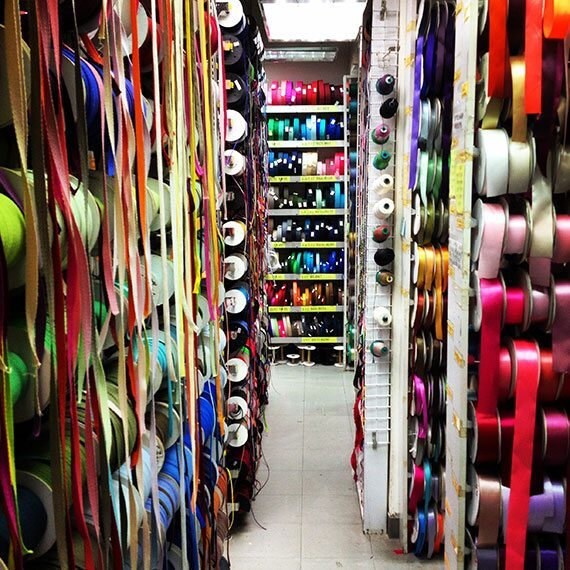 Do you find yourself constantly looking at supplies wherever you go, even when you travel for fun?
Anytime I go to a new place, my first search is always: where is the textile market, where's the weaving village, where do they do the dyeing? I'm always thinking about supplies and about where I'll go next to start sourcing. I'd love to go to India soon and build up some contacts there.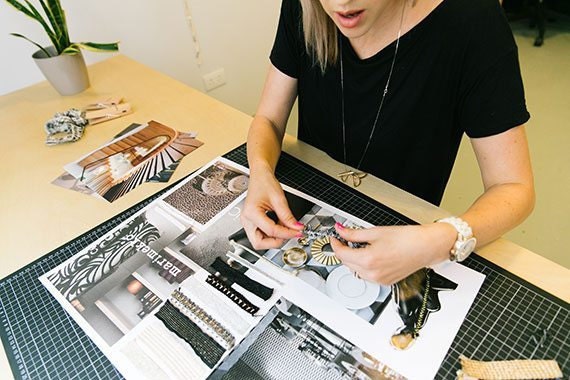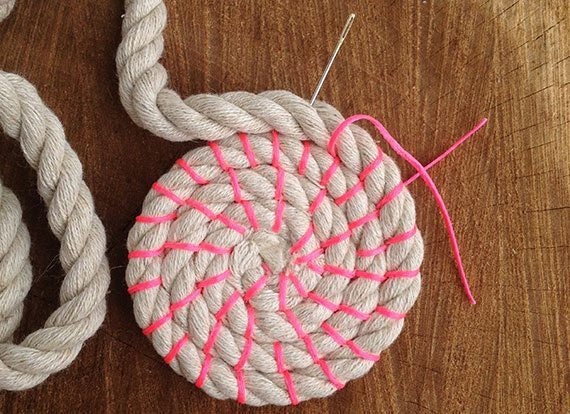 What are you most looking forward to in the year to come?
For 2016, my big plan is to expand my shop and offer a wider range of supplies — I'd like to go into hardware and findings — and also to sell my own homewares on Etsy. Watching other people's shops grow is also very inspiring to me: As a mentor of the Southeast Asia
Etsy Resolutions
 and captain of the
Hong Kong Etsy team
, I've seen people go from just starting out, to taking their shops to the next level, to leaving their full-time jobs to work only on their Etsy shops. I love that, and I've made some really good friends through that team, too.
To keep up with Jemima's adventures in supplies sourcing, design and DIYs, follow her on Facebook, Instagram, and Pinterest. 
Photos by Ju Redondo.