by Sharon Steel
Discover new ways to organize your thoughts and calm a busy mind with the pastel-colored notebooks from this London-based designer.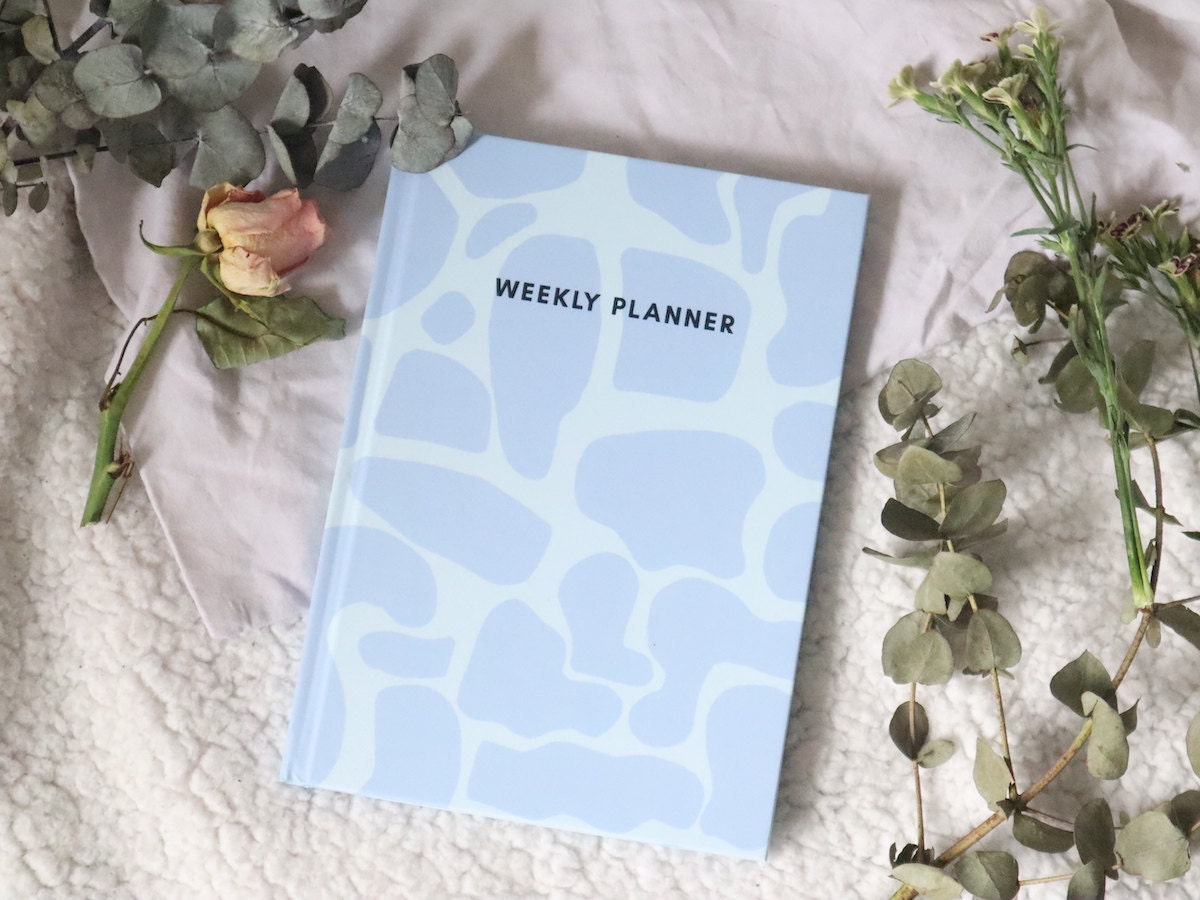 In our Featured Shop series, we shine a light on a standout shop from Etsy's talented seller community, offering readers a behind-the-scenes look at their process and story.
When it comes to setting intentions for the new year, there are those of us who find the sight of a blank page in a fresh journal an invigorating prospect, and others who might need a little extra help putting pen to paper. Luckily, Dana Osadebe is committed to creating the perfect diary and planner for every lifestyle and need. "I think there are two types of journalers out there," explains the London-based designer and owner of Love Is My Protest. "First, people who just want to write what they want to write. But there are also people who prefer a structured journal that's more accessible and less intimidating."
Dana launched Love Is My Protest in 2019 as a way to share her passion for self-expression, self-care, and the power of visual art. Her multi-purpose range of pastel-colored notebooks are equally beloved by seasoned journalers and newcomers to the practice. Some, like the student planner, fulfill a practical purpose, while others, like the affirmation journal, focus on manifesting dreams and cultivating positivity. It's Dana's aim to give her customers a welcoming space to plan their days, organize their thoughts, and work through their feelings in books that are as beautifully designed as they are intuitive to use. "I started my shop because I needed to find my own way into self-love and self-care," Dana says. "Now I want my products to give everyone, at any stage of their lives, a soft, safe place to express themselves."
Read on to find out about Dana's tips for new journalers and the personal meaning behind her notebooks, then shop the Love Is My Protest collection.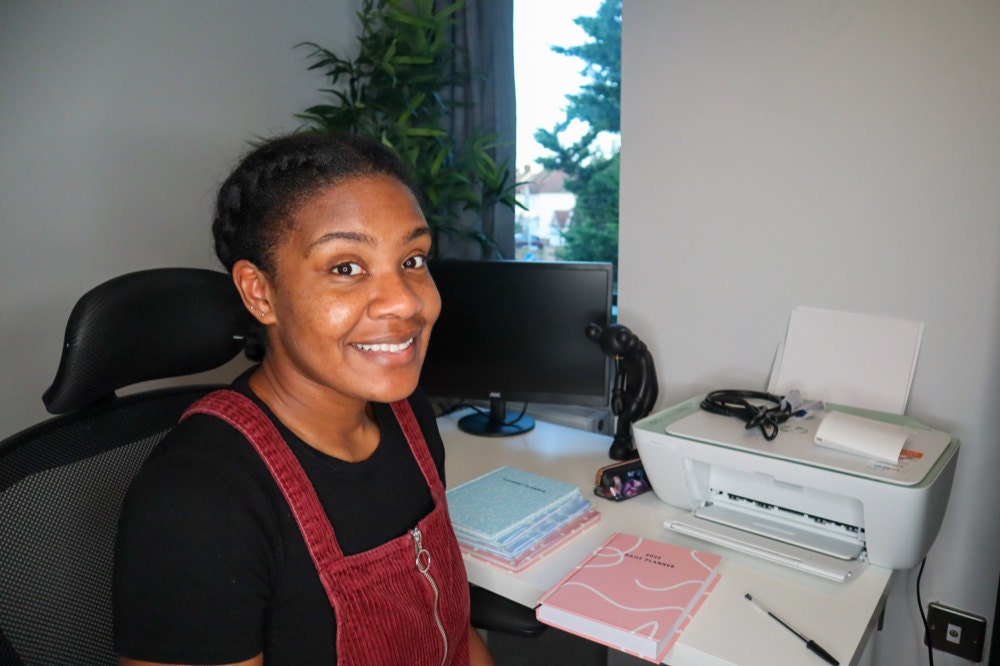 How did you get started designing journals and planners?
My background isn't in design—it's in math! I'm a teacher, and I realized I needed a creative outlet while I was going through a hard time at work. I was journaling, and I decided to turn some thoughts I had into quotes and share them on Instagram. I did that every day for a year or two before I realized it would be great to share my journaling experience with others. That's when I decided to make the feelings journal and launch my shop. One journal turned into another, and now I have 18 notebooks, with more to come. I get to marry the things I enjoy the most: doodles, design, and creating a space for people to express themselves when they feel like they don't have anyone else to talk to.
What made you decide to branch out into so many super-specific notebooks?
I go through phases. There was a time when I was really into cultivating good habits, like taking vitamins in the morning. I created the daily habit tracker to help me with that. Then, during lockdown, I was really into baking, and wanted a place to put my new recipes, so I made the recipe journal. At another point, I needed an affirmation journal to help me build up my self-esteem for a while. I think people all go through the same things in our own unique ways. That's something I've learned from making my journals.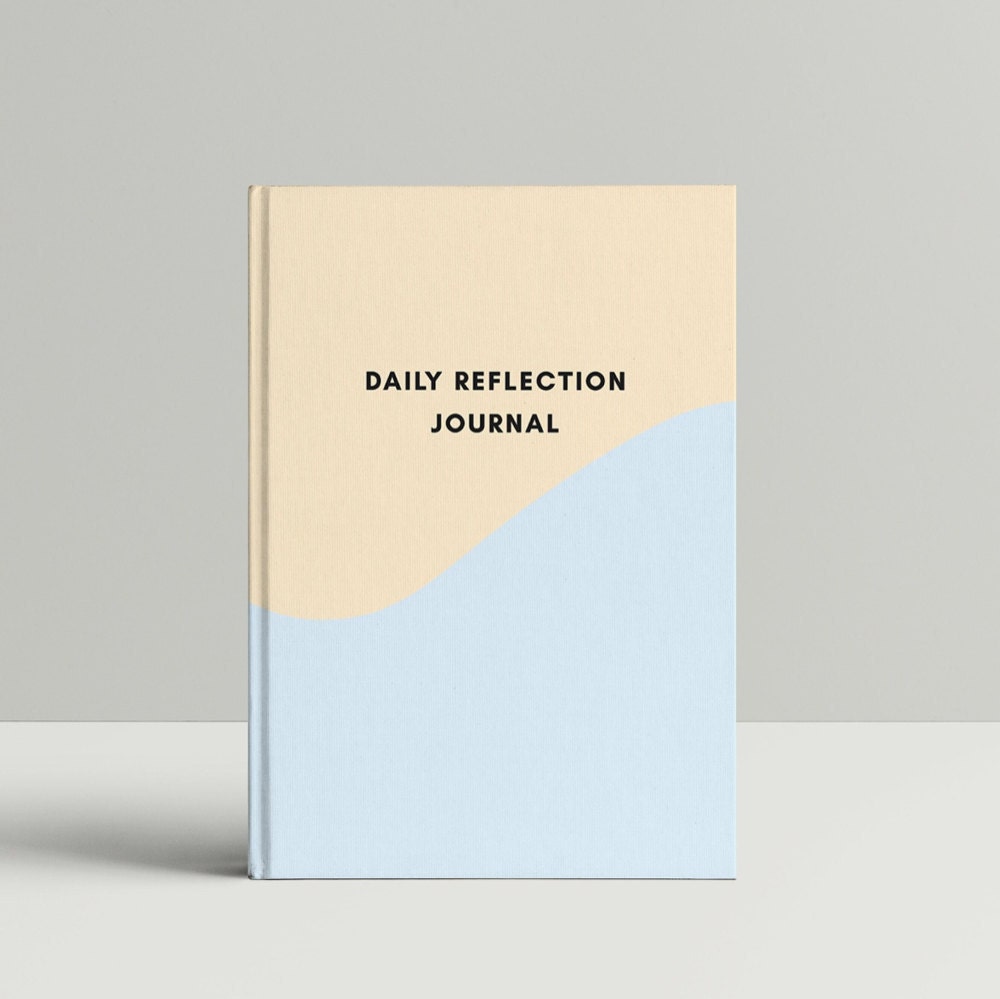 SHOP: Daily Reflection Journal from Love Is My Protest, $22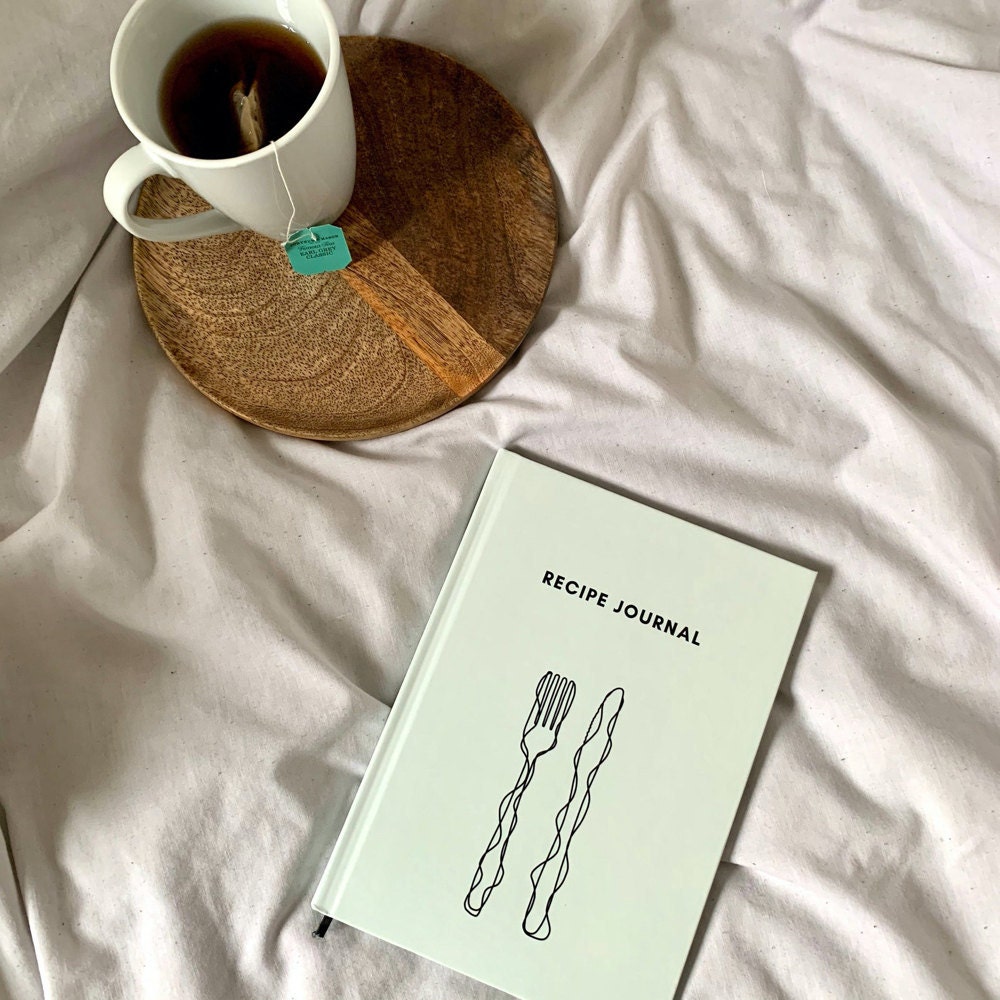 SHOP: Recipe Journal from Love Is My Protest, $22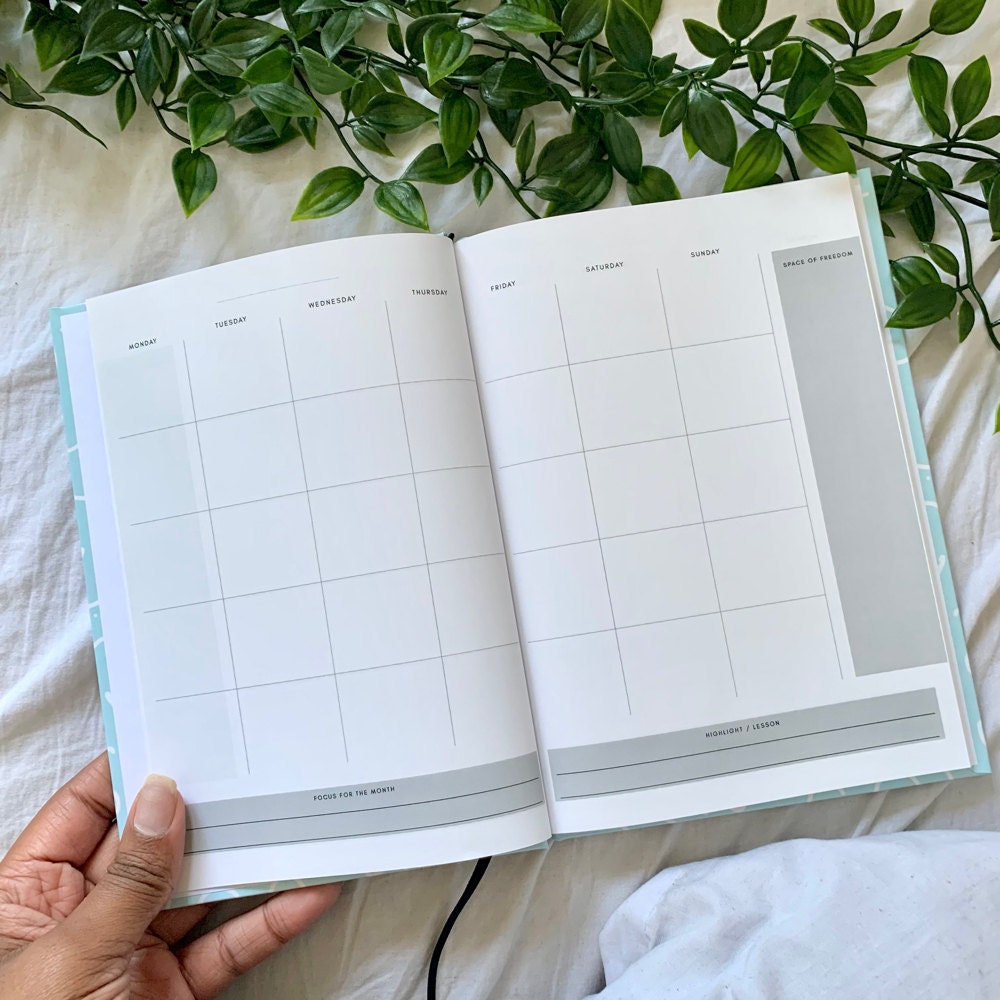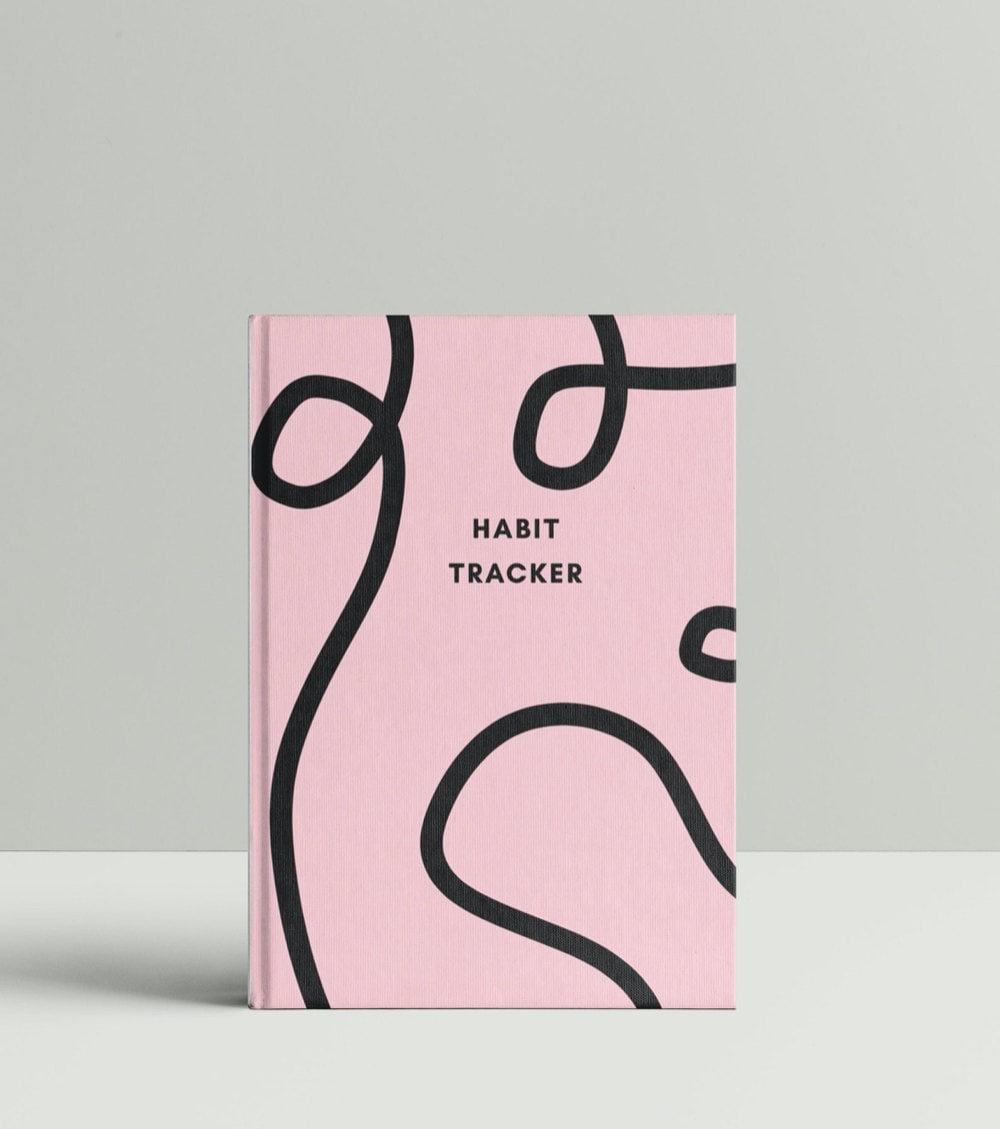 SHOP: Habit Tracker from Love Is My Protest, $22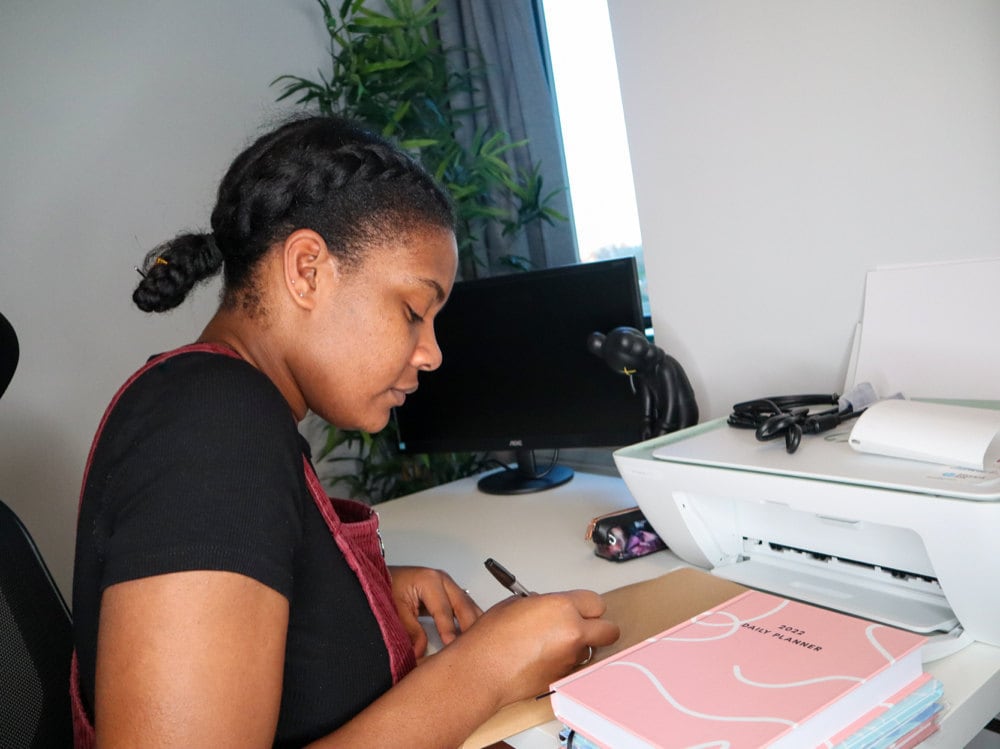 How would you describe your aesthetic?
It's about soft, safe spaces where you can bring your chaos or your calm, and put it all into one place. I like the colors to be soft, and the designs to be interesting. The feelings journal is black and white, and very simple, but with chalk-like speckles on the cover. That relates to how your feelings might be all over the place—but here's a place to bring it all together.
What's your creative process like?
So as an example, when I decided to create the student planner, I thought about what a student goes through every day, what their week looks like, and what their month looks like. I asked myself questions: What do students do to unwind? How can I remind them to unwind? Once the center pages are done, I get out my iPad and think about what feelings I want to convey. Then, whatever design I come up with is the final design. It's completely in-the-moment.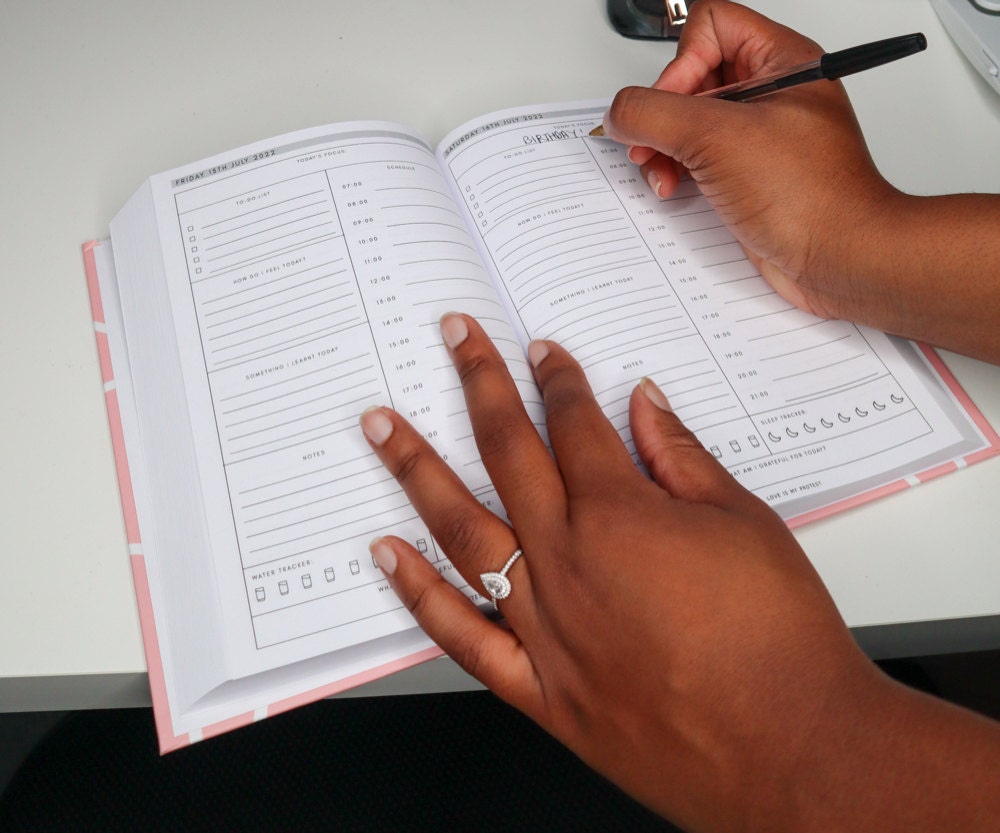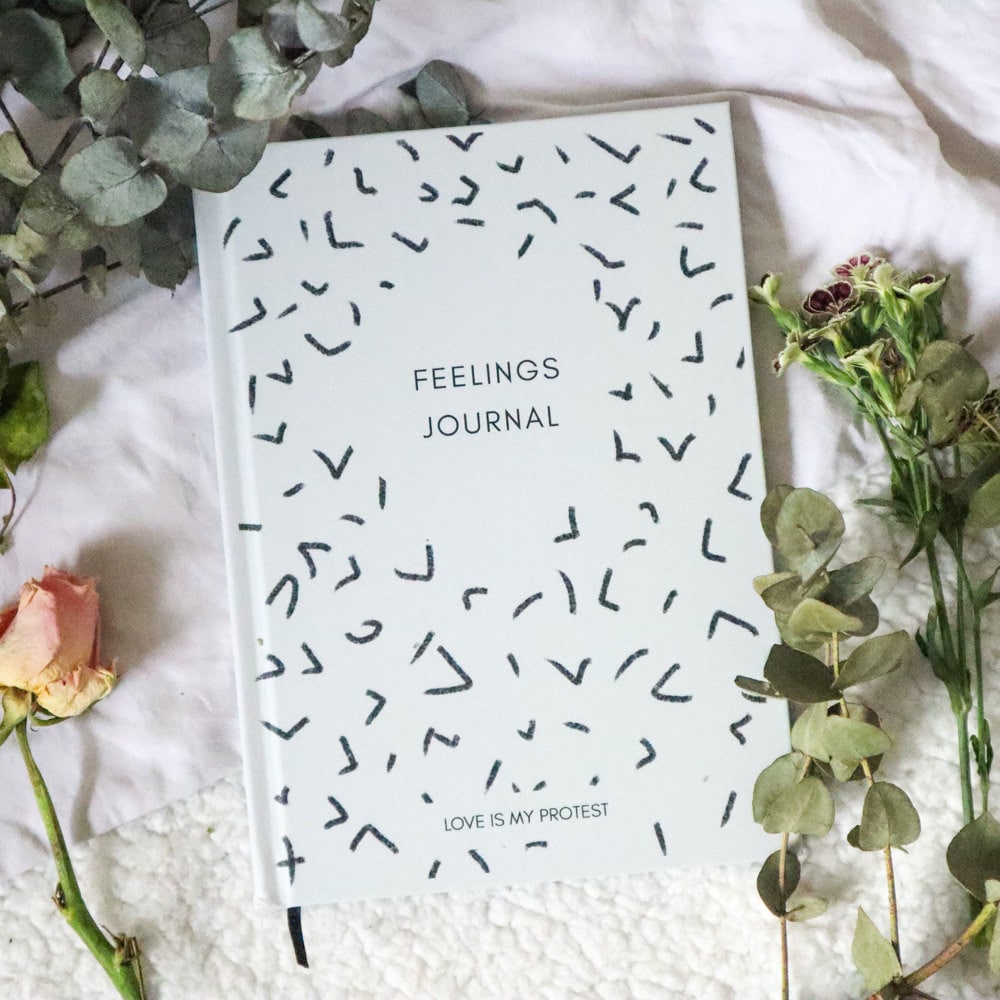 SHOP: Feelings Journal from Love Is My Protest, $22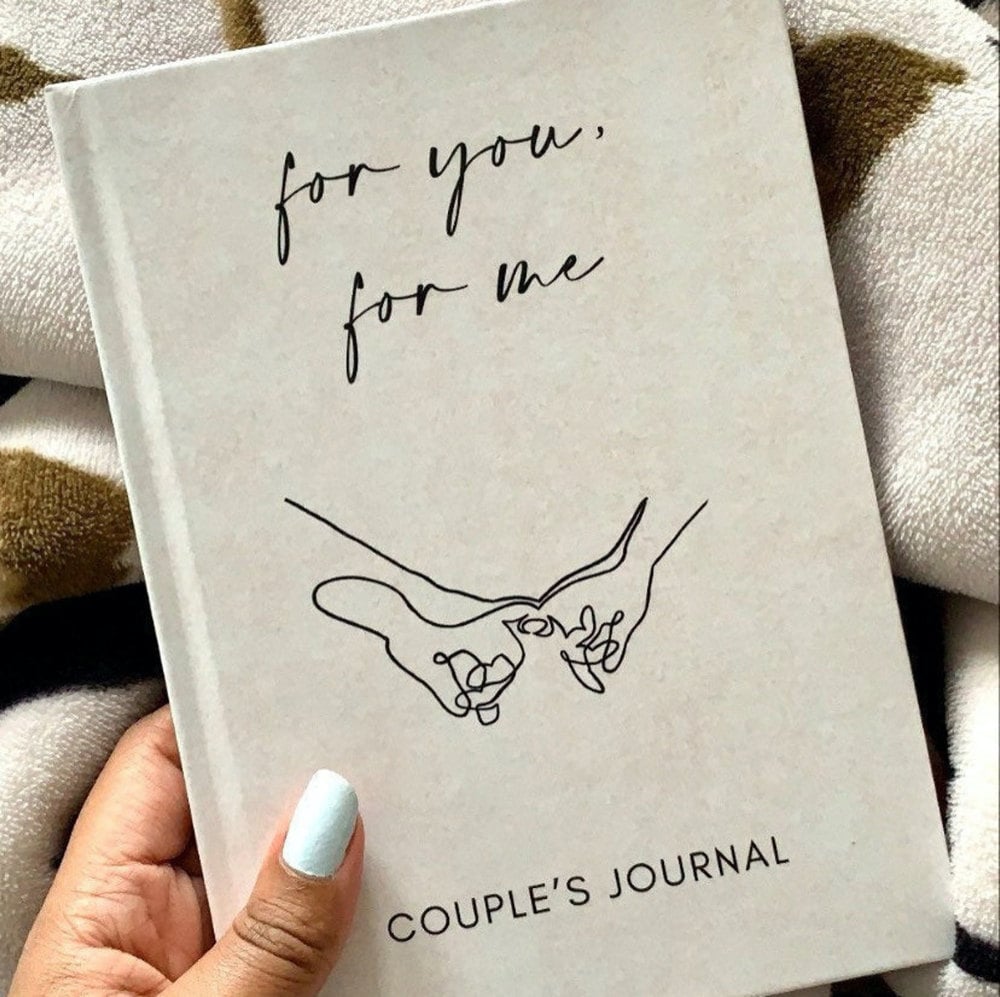 SHOP: Couples Journal from Love Is My Protest, $22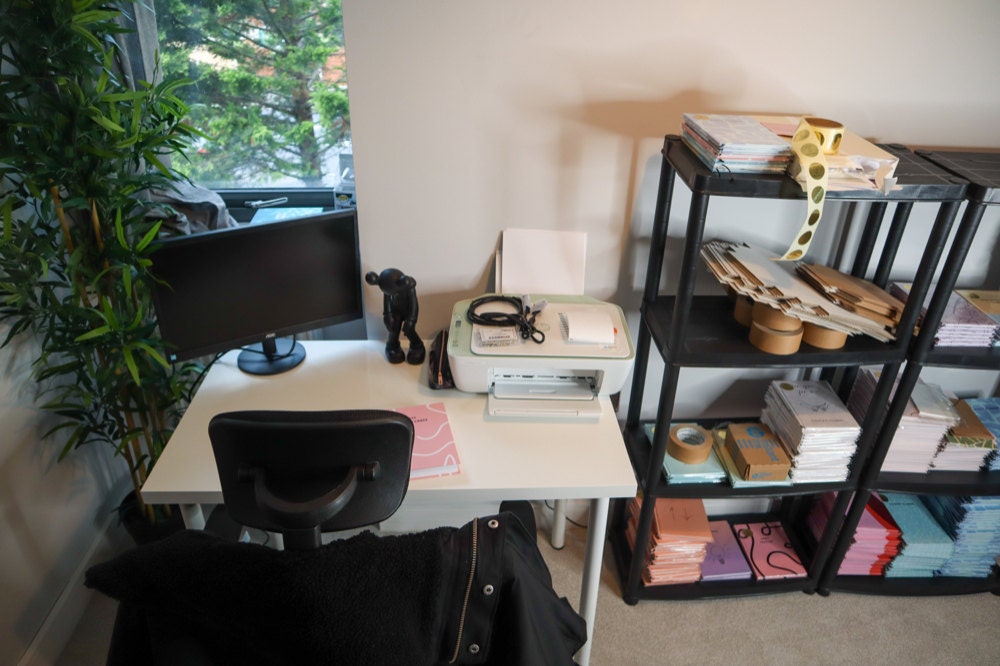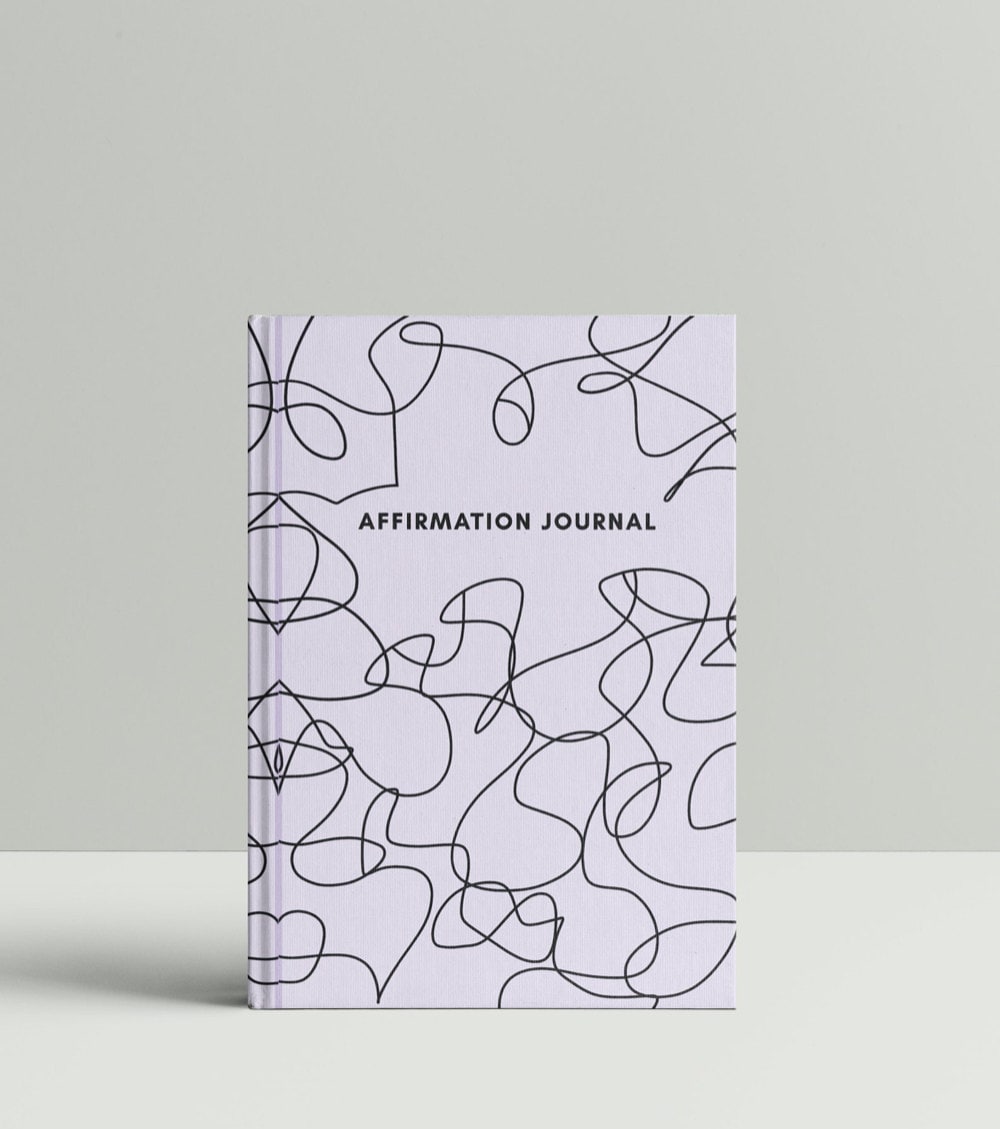 SHOP: Affirmation Journal from Love Is My Protest, $22
Do you believe that journaling is a form of self-care?
One hundred percent! I think sometimes there's so much going on in your mind, but when you write something down, you know it's there. You can leave it behind, and get on with your day. I battle anxious thoughts, and I have to get them out of my mind physically by writing. It always relieves the pressure.
Can you share a tip for someone who is looking to start a journal practice but isn't sure how to begin?
They say it takes 21 days to form a habit. I think someone who wants to get into the habit of journaling might enjoy spending a couple of minutes in the morning with the gratitude journal, writing about something they're thankful for. The wellness journal is a great place to check in with yourself for five minutes a day, and jot down whether you've had enough water or exercised. I also have a daily reflection journal, which has a unique question on every page, like "What was your favorite moment last week," "What are you looking forward to in the future?" and "Who made you smile recently?" Something as simple as that, with a new prompt every day, is a great way to get into the practice of journaling.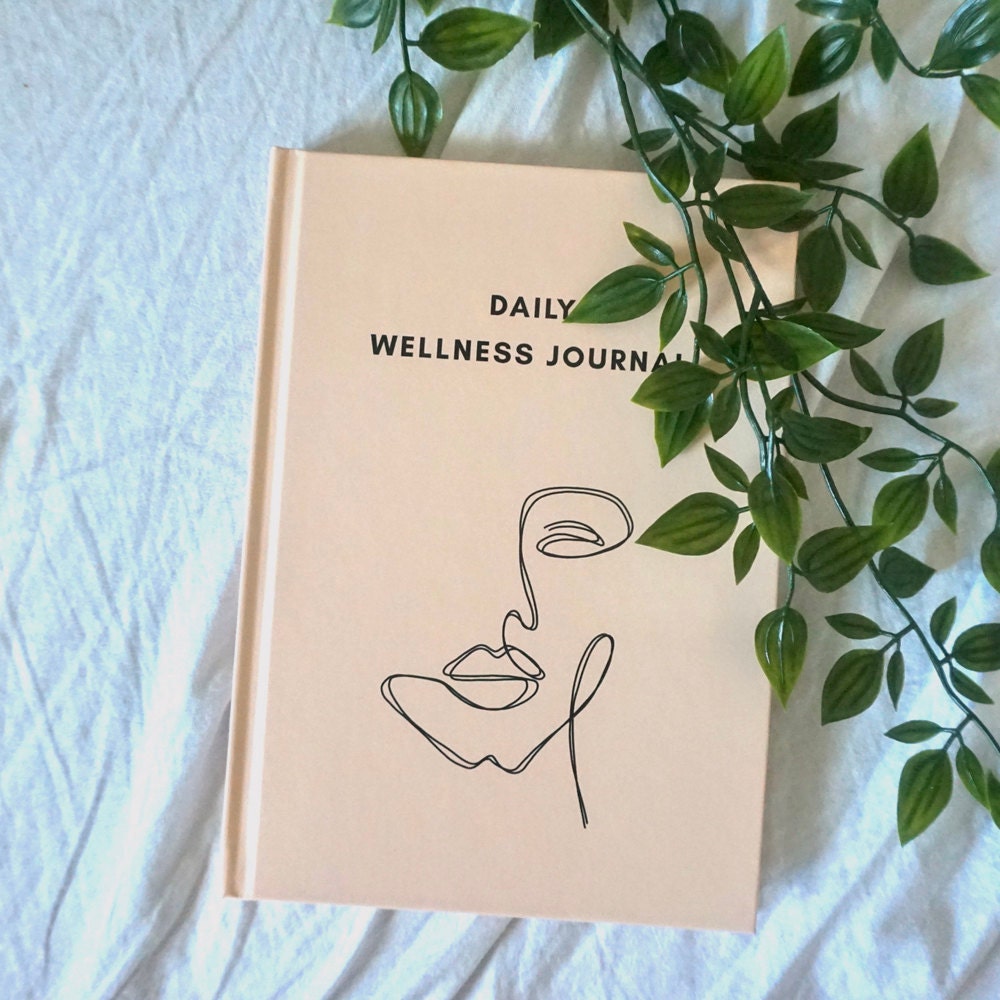 SHOP: Daily Wellness Journal from Love Is My Protest, $22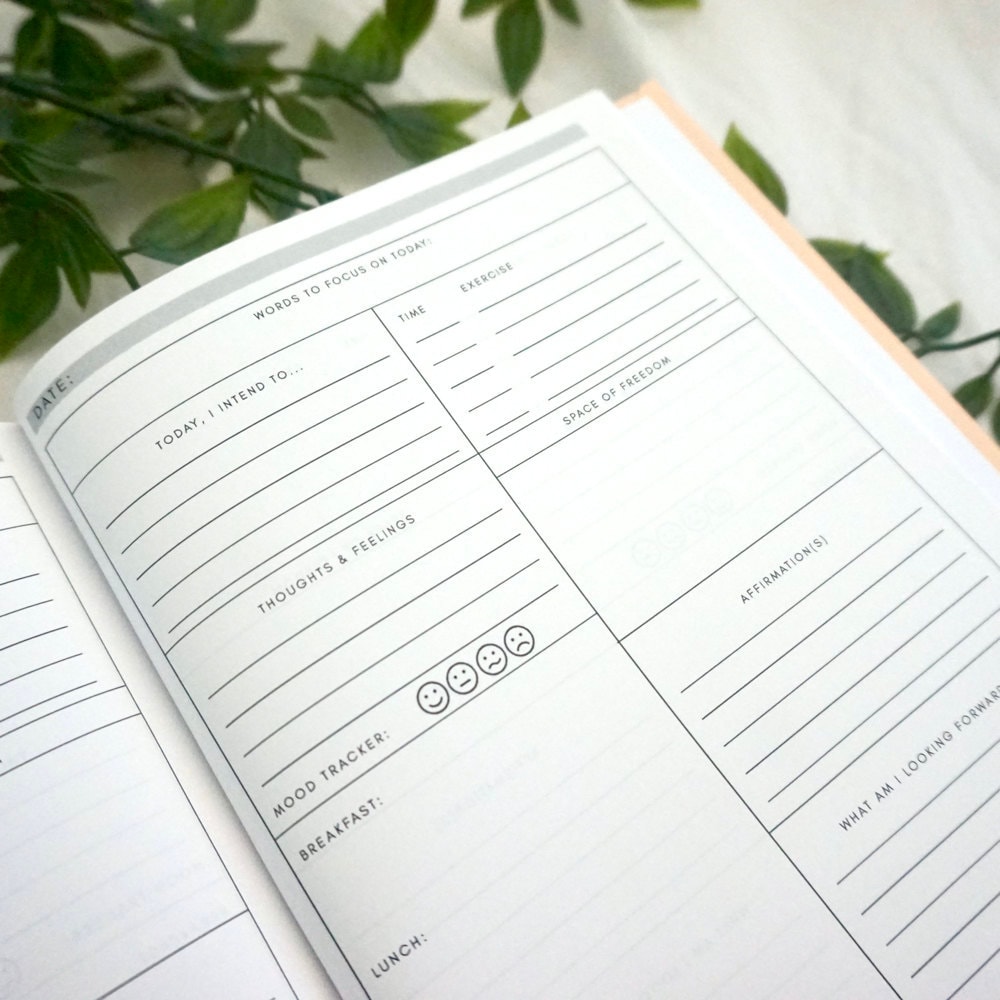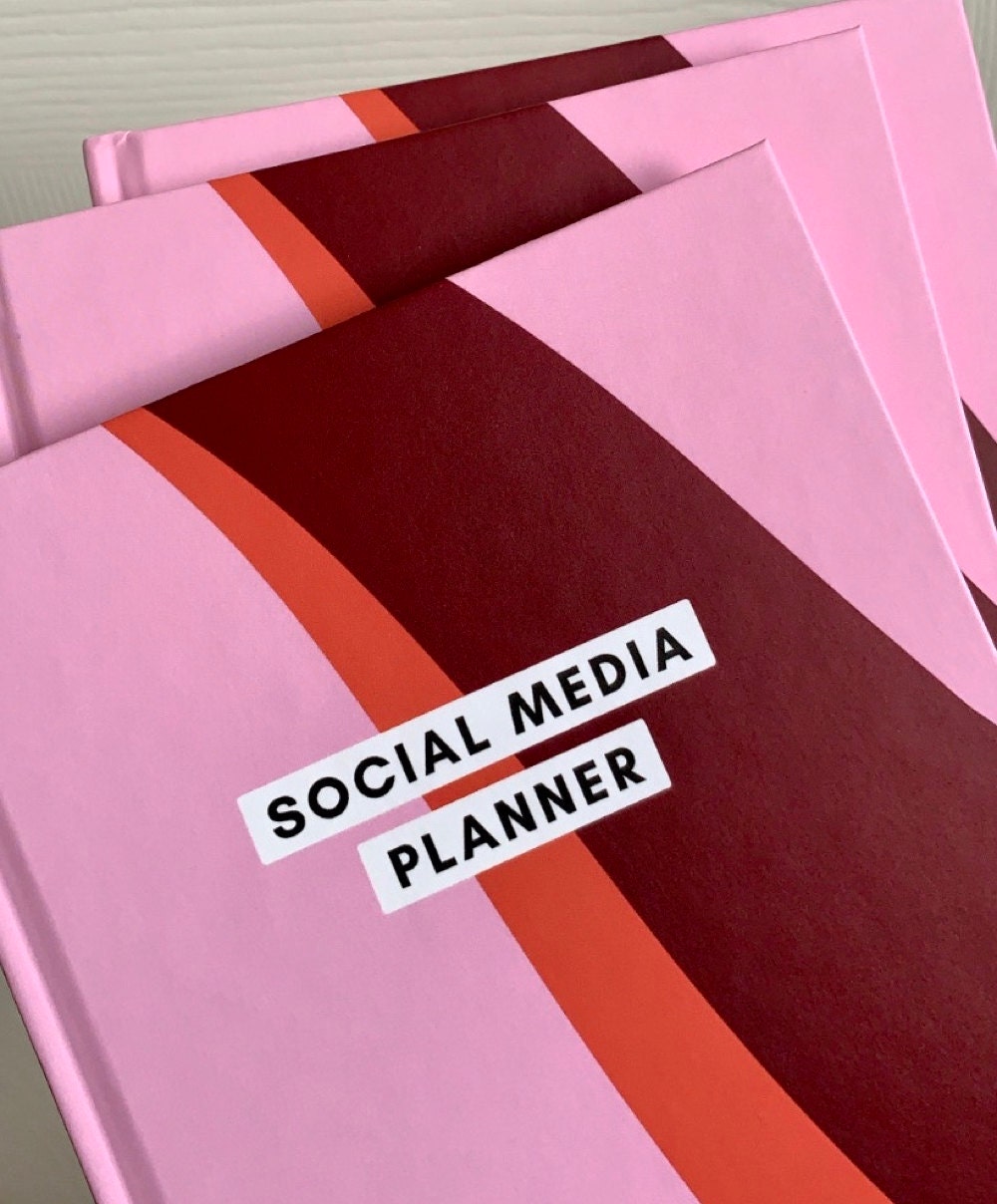 SHOP: Social Media Planners from Love Is My Protest, $22 each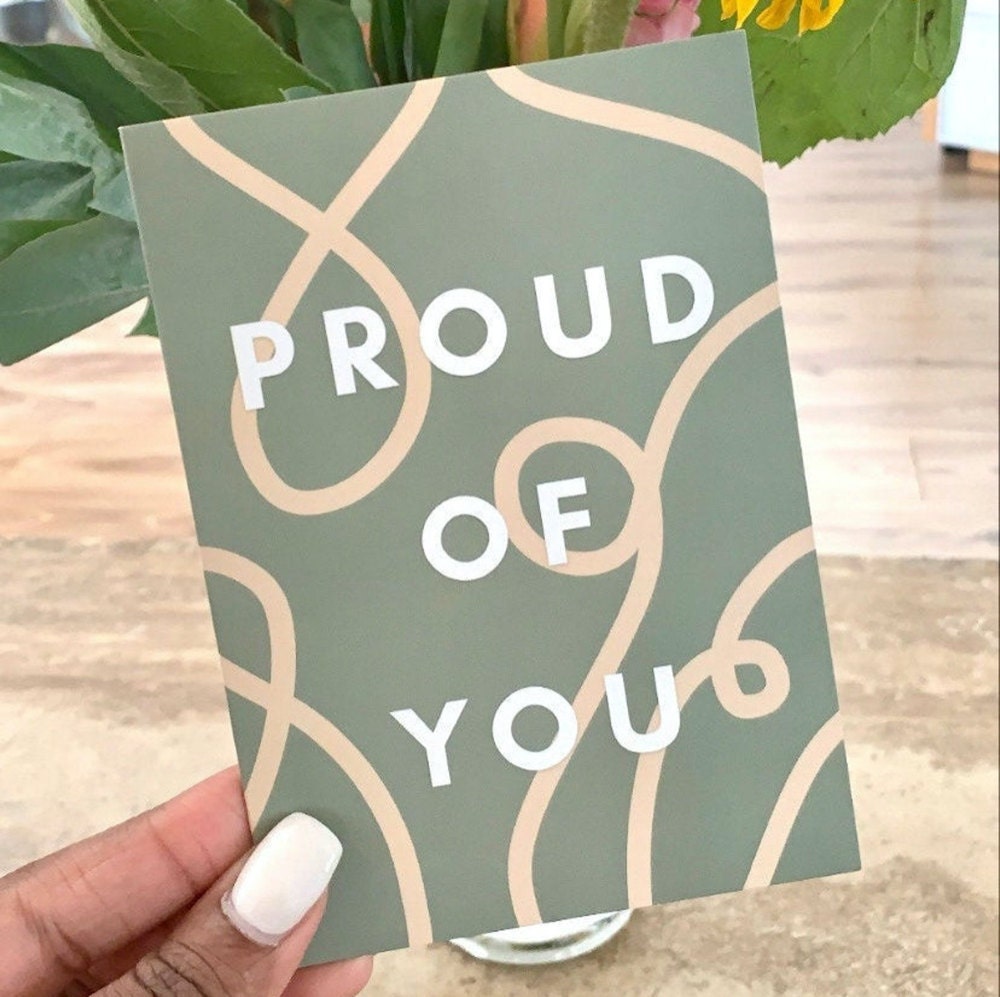 SHOP: "Proud of You" greeting card from Love Is My Protest, from $3.50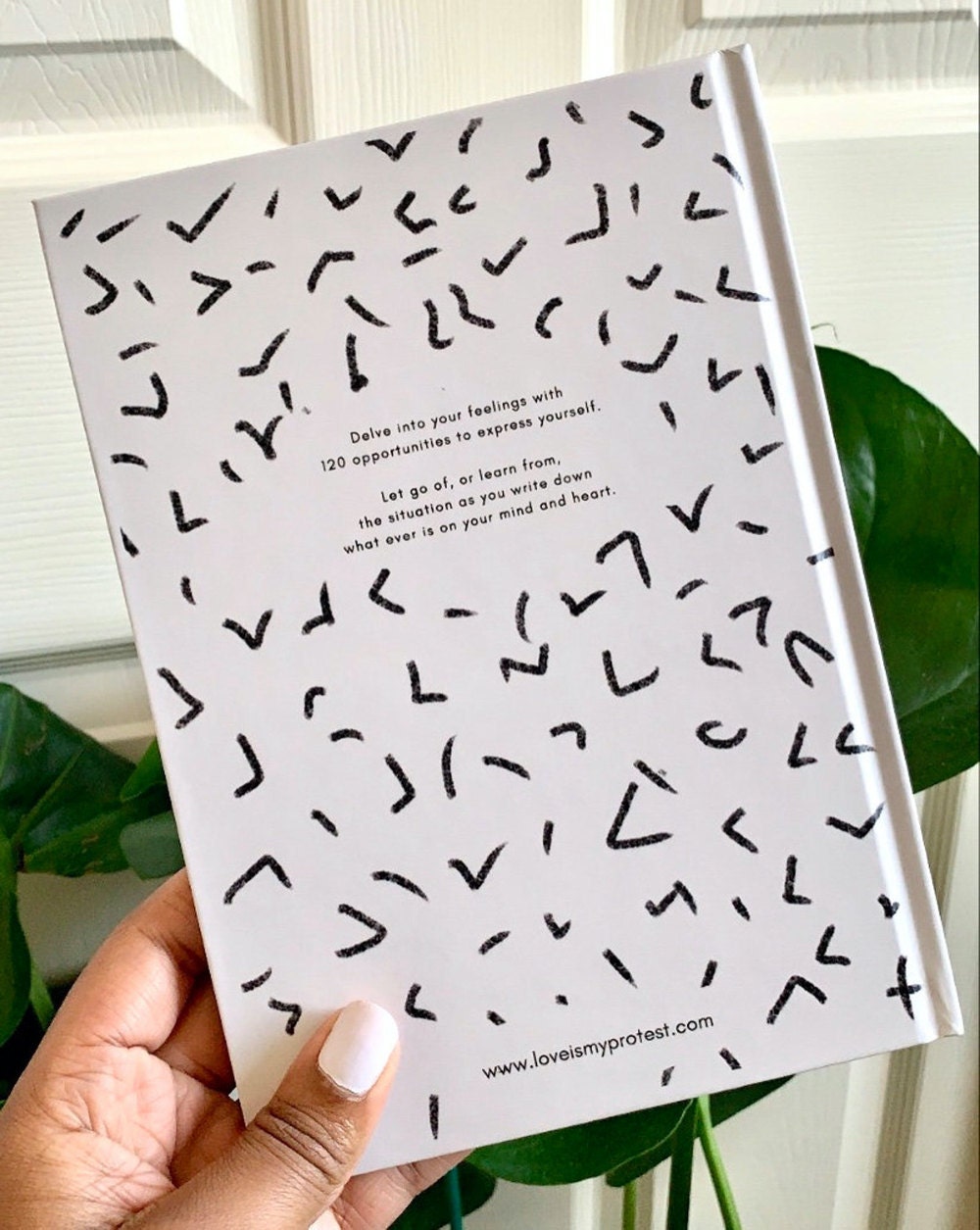 Tell us about some of your most popular notebooks.
The daily planner and the daily wellness journal are both doing well, and make great gifts because they feature nice line drawings on the cover. The daily wellness Journal also has a sleep tracker, a water tracker, and a daily gratitude and affirmation section. Everybody needs to take care of themselves each day—wellness is for everyone, planning is for everyone. The reflection journal is another bestseller. I think it's healthy for everyone to reflect on their day or week.
Can you share one design that has a special personal meaning for you?
Last Valentine's Day, my partner and I were like, wouldn't it be great to have a way of going through counseling without an extra person being there? The couples journal came out of that. My partner designed the image at the front, so it was a joint effort. We designed the process together, we tested it together, and now we use it together. It's special to me because we're getting married next month.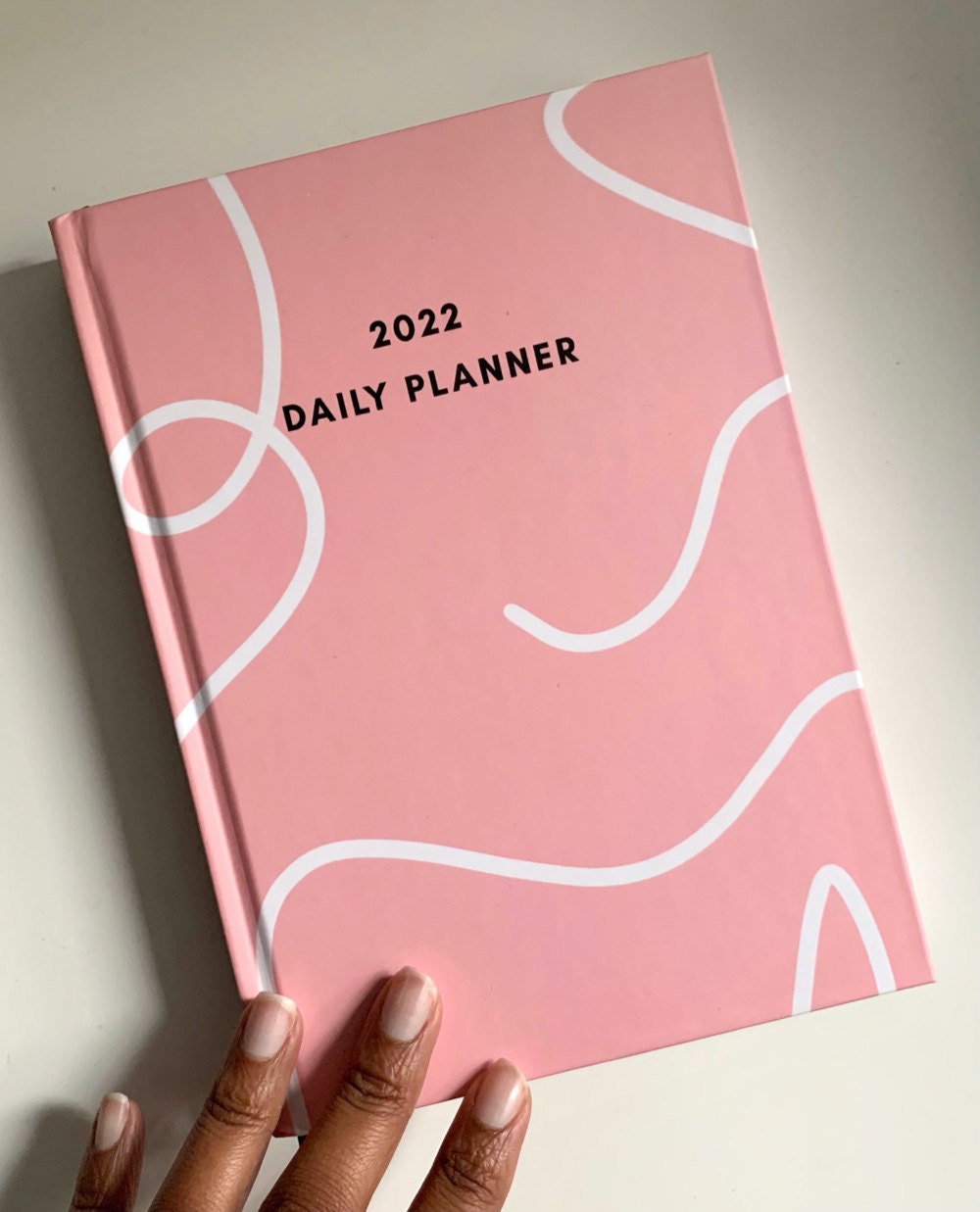 SHOP: 2022 Planner from Love Is My Protest, $22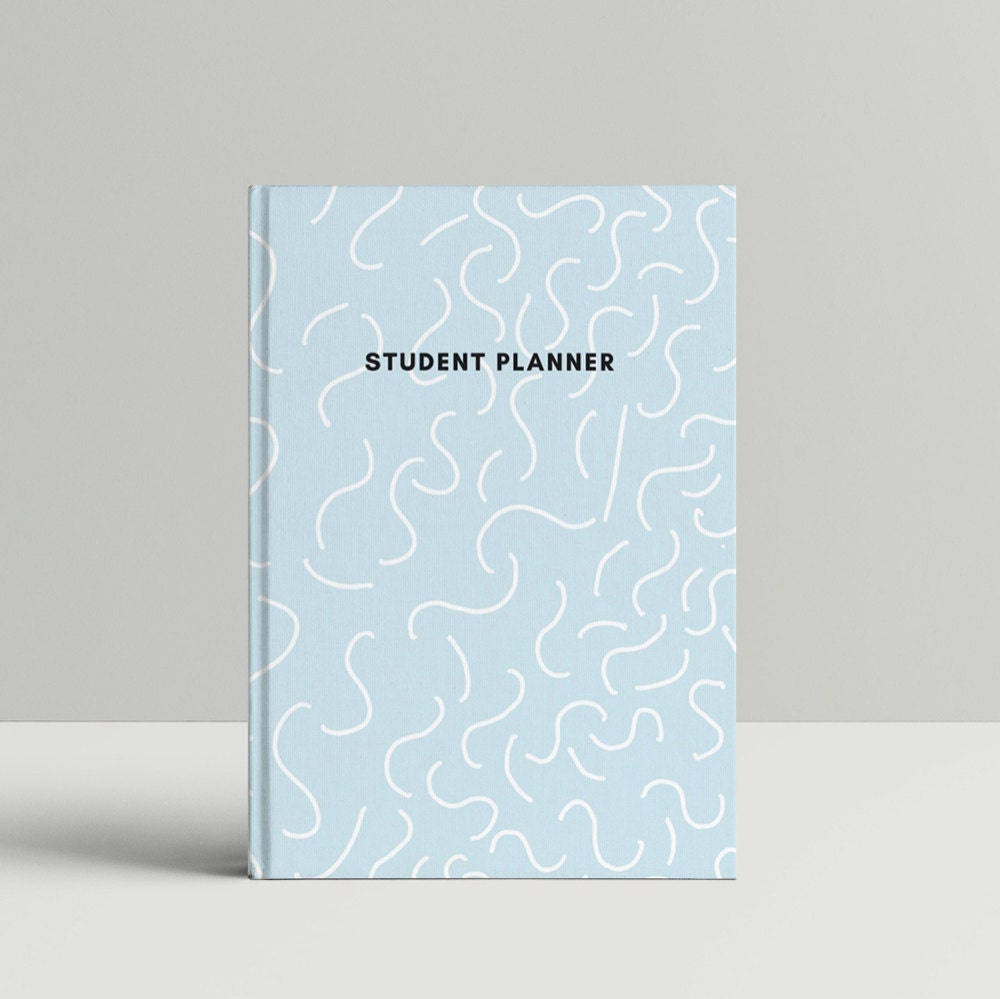 SHOP: Student Planner from Love Is My Protest, $22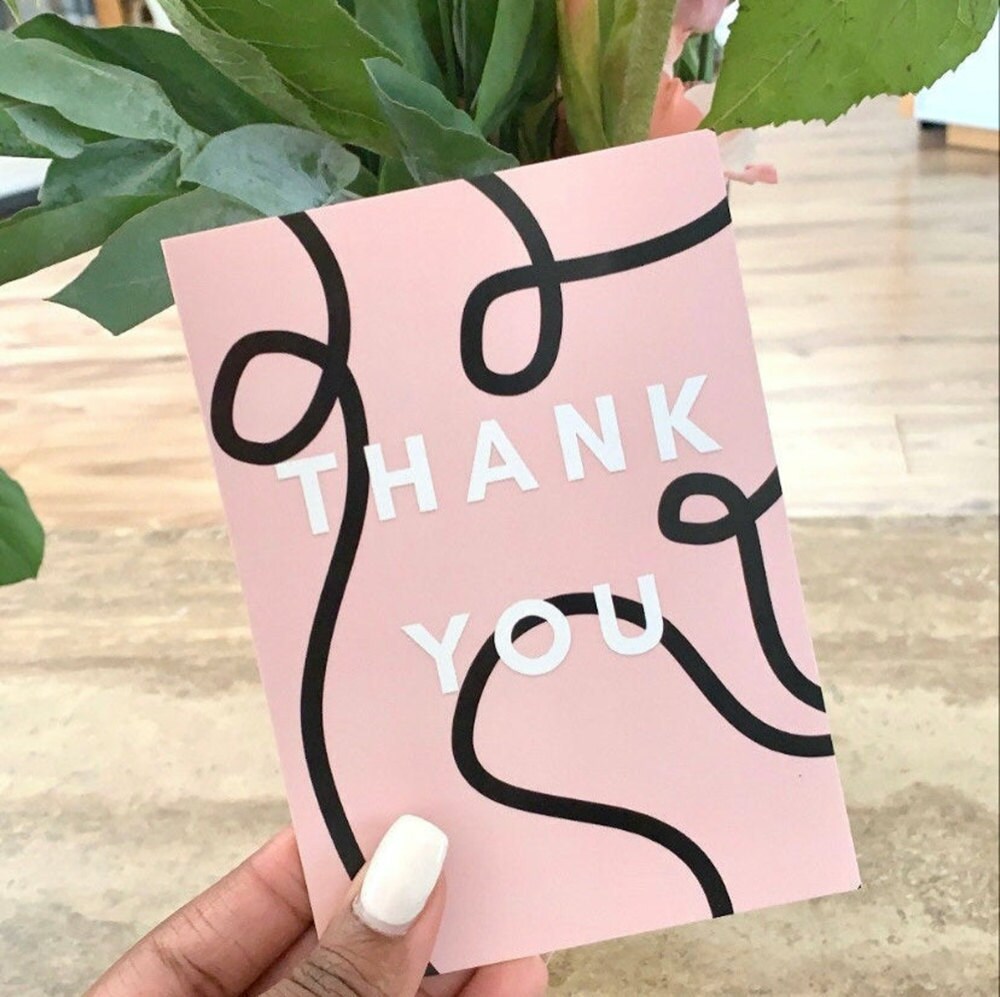 SHOP: "Thank You" card from Love Is My Protest, from $3.50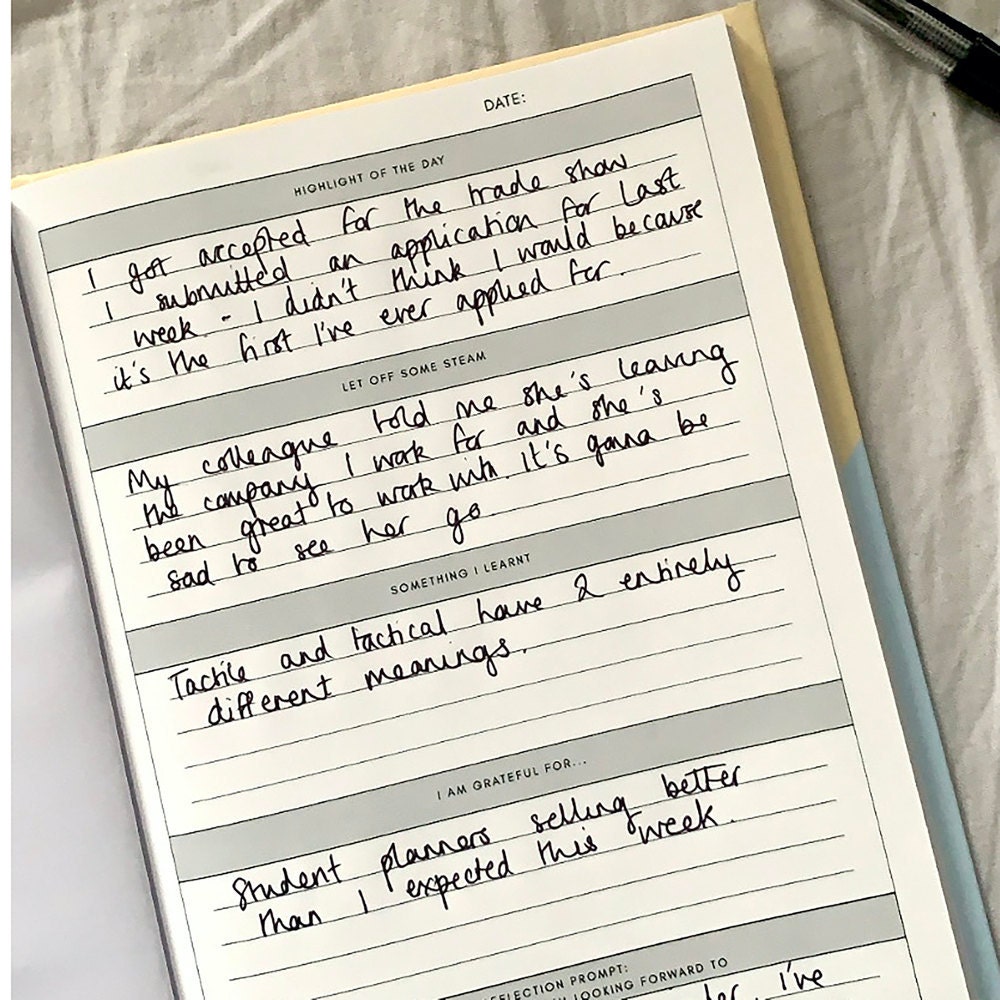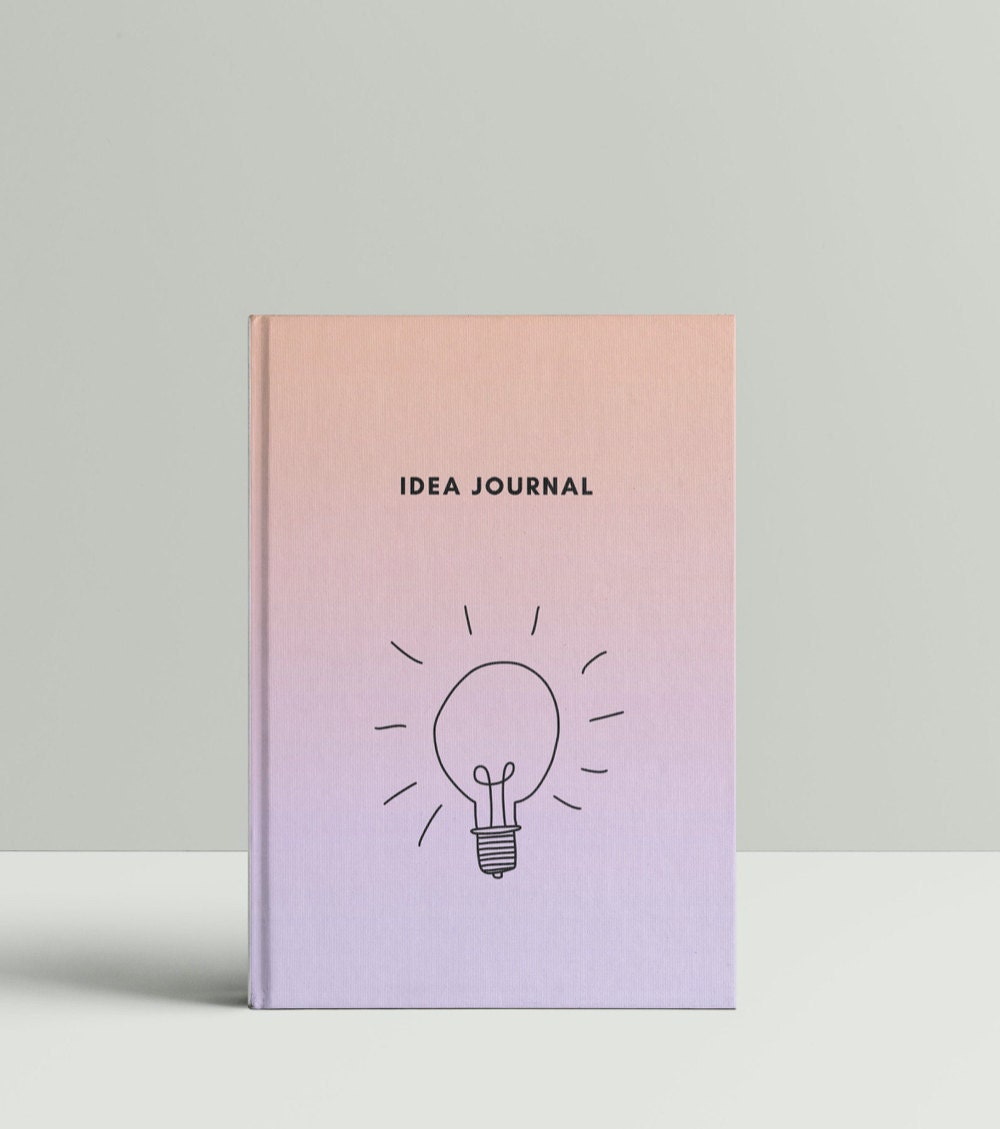 SHOP: Idea Journal from Love Is my Protest, $22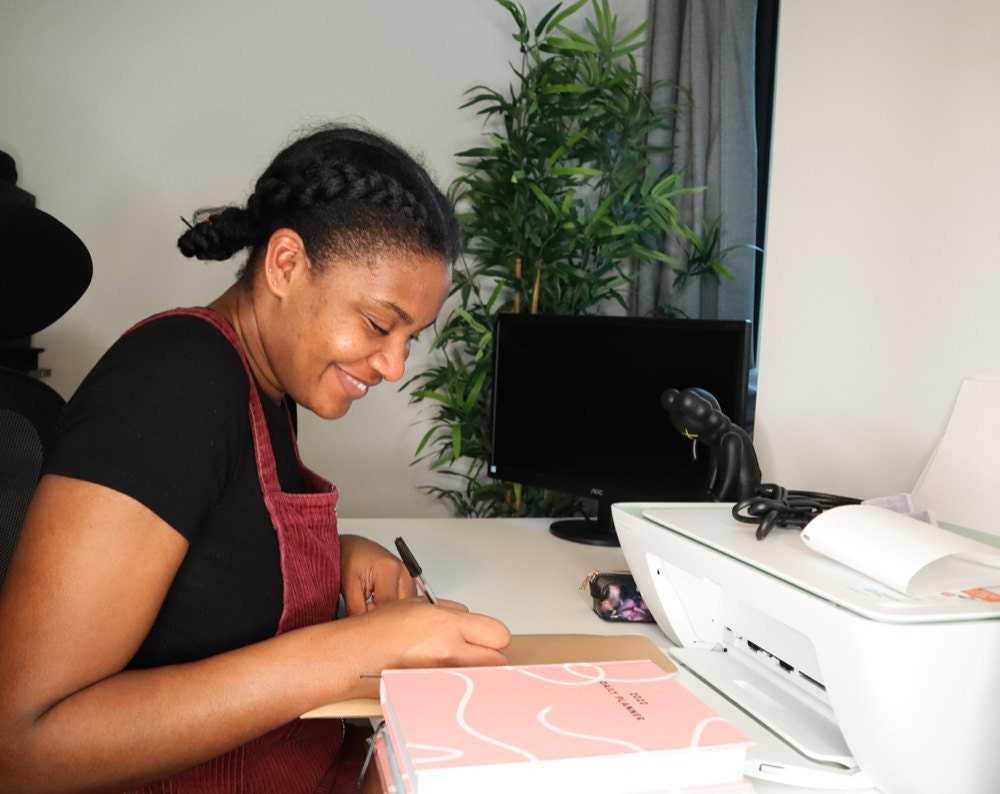 So, what's next for Love Is My Protest?
Watch this space, because hopefully I'm going to have a travel journal coming out this year. I'm also creating a wedding planner, because planning a wedding is hard, and you need to remember to take care of yourself! There are so many amazing planners and journals on the Etsy, so the fact that someone chooses to buy or gift one of mine is amazing. I still write every customer a hand-written thank you, just to show how much I appreciate every single order.
Follow Love Is My Protest on Instagram and Pinterest
Photographs courtesy of Love Is My Protest.