by Aleksa Brown
Meet the Brooklyn-based artist who creates an empowering line of totes, cards, and art prints celebrating the beauty in our differences.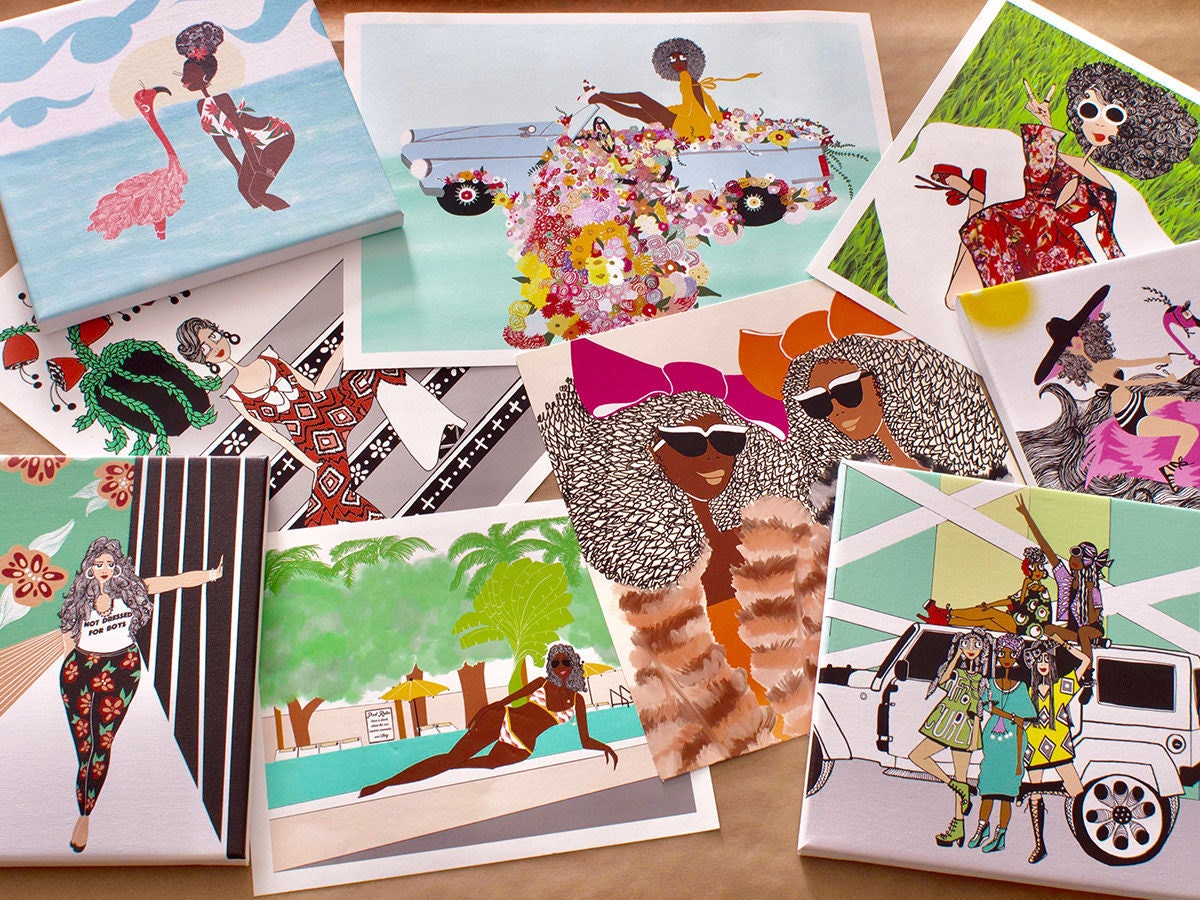 In our Featured Shop series, we shine a light on a standout shop from Etsy's talented seller community, offering readers a behind-the-scenes look at their process and story.
There's no universal recipe for success—creative or otherwise—but for self-taught artist and illustrator Karina Daniel Parris of Lovely Earthlings, persistence and passion have been key ingredients. "There have been so many times I've almost quit—so many times I've failed, cried, thrown away stuff I shouldn't have thrown away and dug it back out of the trash can," she says. "You have to fail, and then get up and do it again."
Explore the Lovely Earthlings collection
Karina, who was born in Panama and raised in Atlanta, always knew she could draw, but the idea of making art for a living took some warming up to. "Being an artist isn't something I was raised to think could work," she says. "In my head, I come from a place of 'no,' but I've had to rework that into a place of 'yes.'"
Luckily, Karina put in the time to redefine her inner narrative and cultivate her skills as an artist—and it's paid off immensely, in the form of a successful paper goods and accessories business built around her original illustrations. "I've always been a person who tries," Karina says. "And I've learned that the more I do what I love, the more that things come to me. I didn't believe in that before, but it's true."
Read on to learn more about Karina's journey to manifest her vision—and shop her joyful collection below.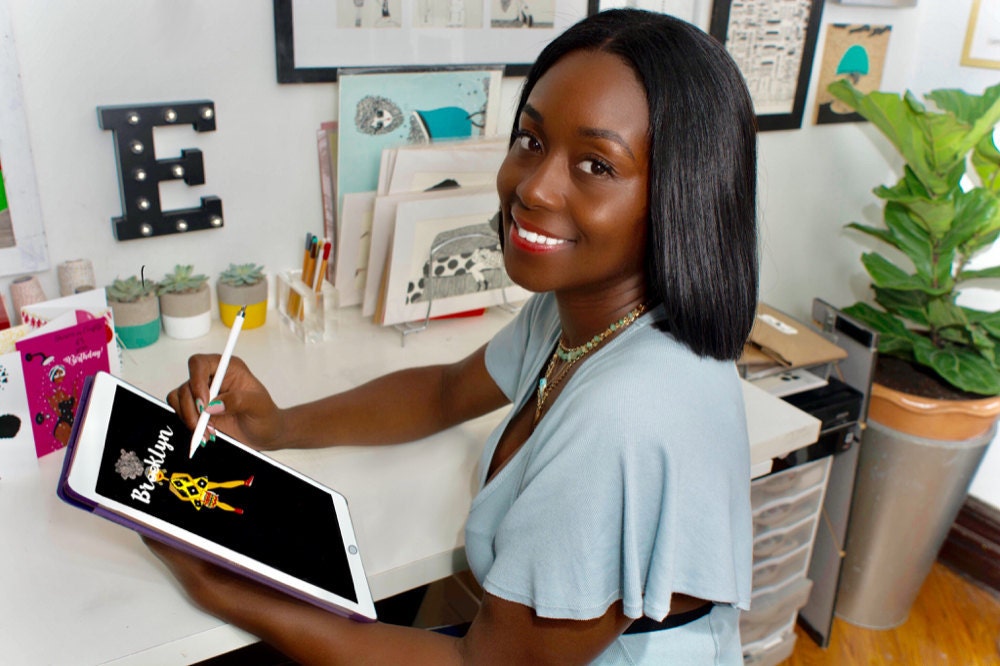 How did you get started?
I didn't grow up studying art or thinking of myself as an artist; I was always the girl doodling in class but I never thought it could be a career. Ten years ago, I came to New York to find myself. I was working as a model and waitressing on the side.
One day, I got my hand slammed in a door and broke it; for a while I was out of work and really bored. Since my drawing hand was okay, I figured I'd go back to what I used to do when I was bored in class, which was doodling. My roommate at the time saw, and she was like, "You can draw?" And I was like "Oh no, not really." And she said, "No, Karina, you can really draw. You need to try to do something with it."
What was your response when she said that?
I was like, "Oh, I mean—I guess, girl. But how am I gonna make money?" I didn't know what I wanted to draw, so I started looking on the internet. That's when I found Etsy. I noticed that most of the artists there had something consistent about their work, so I thought, "Whatever I'm going to do, it needs to be cohesive, and it needs to be true to myself."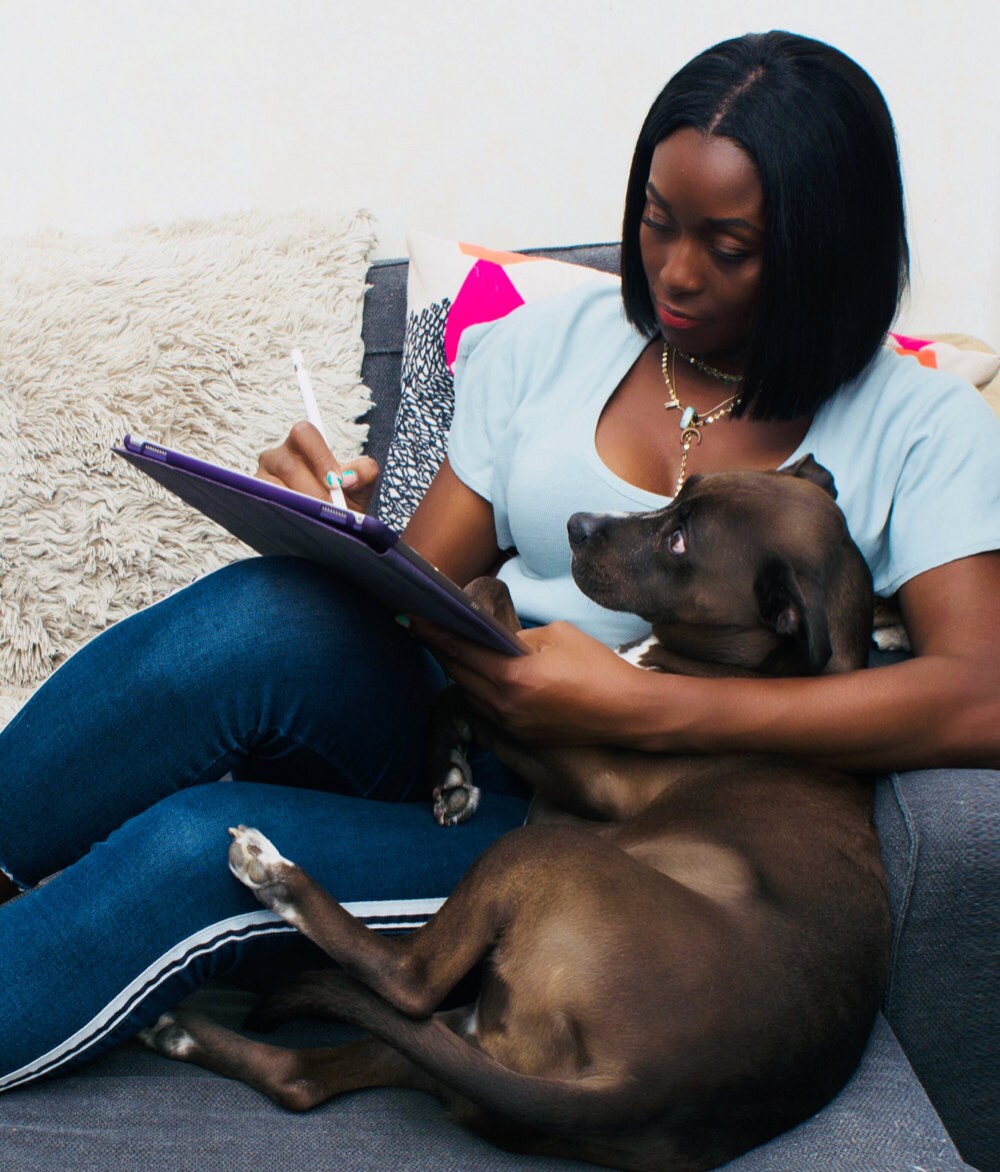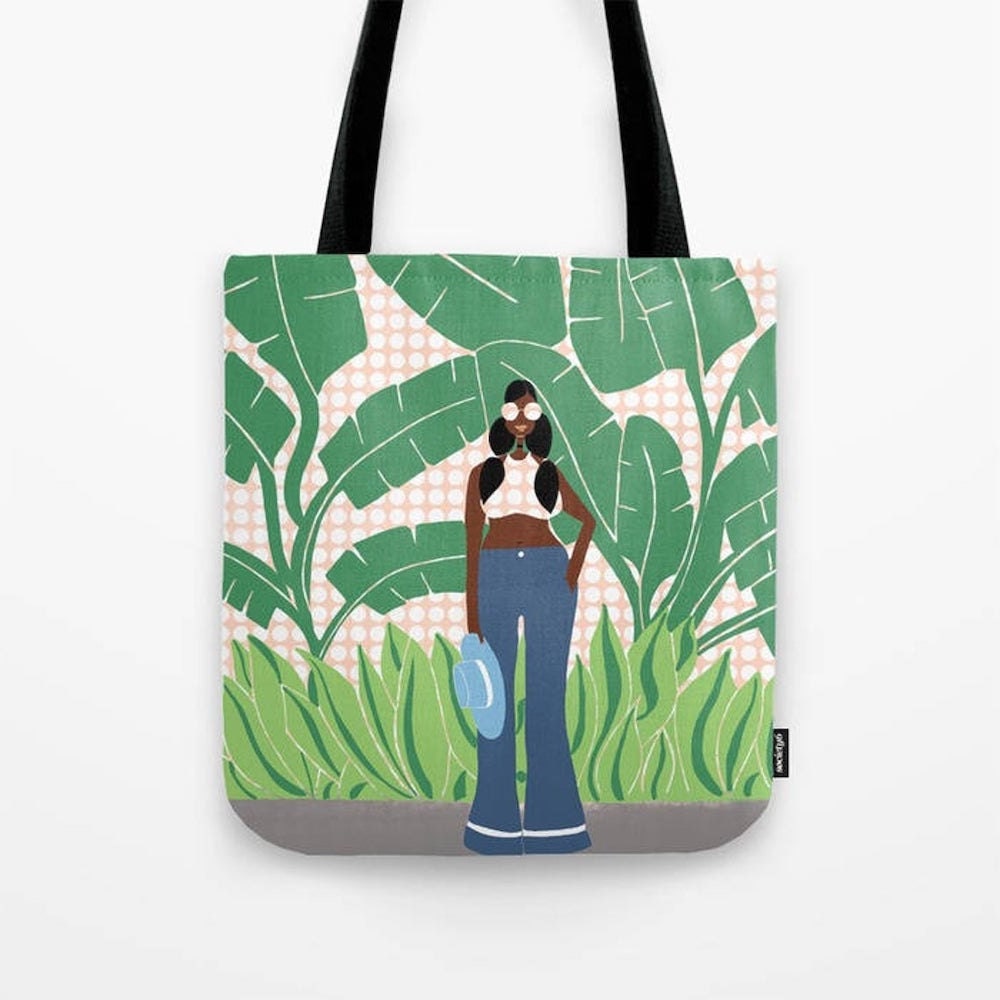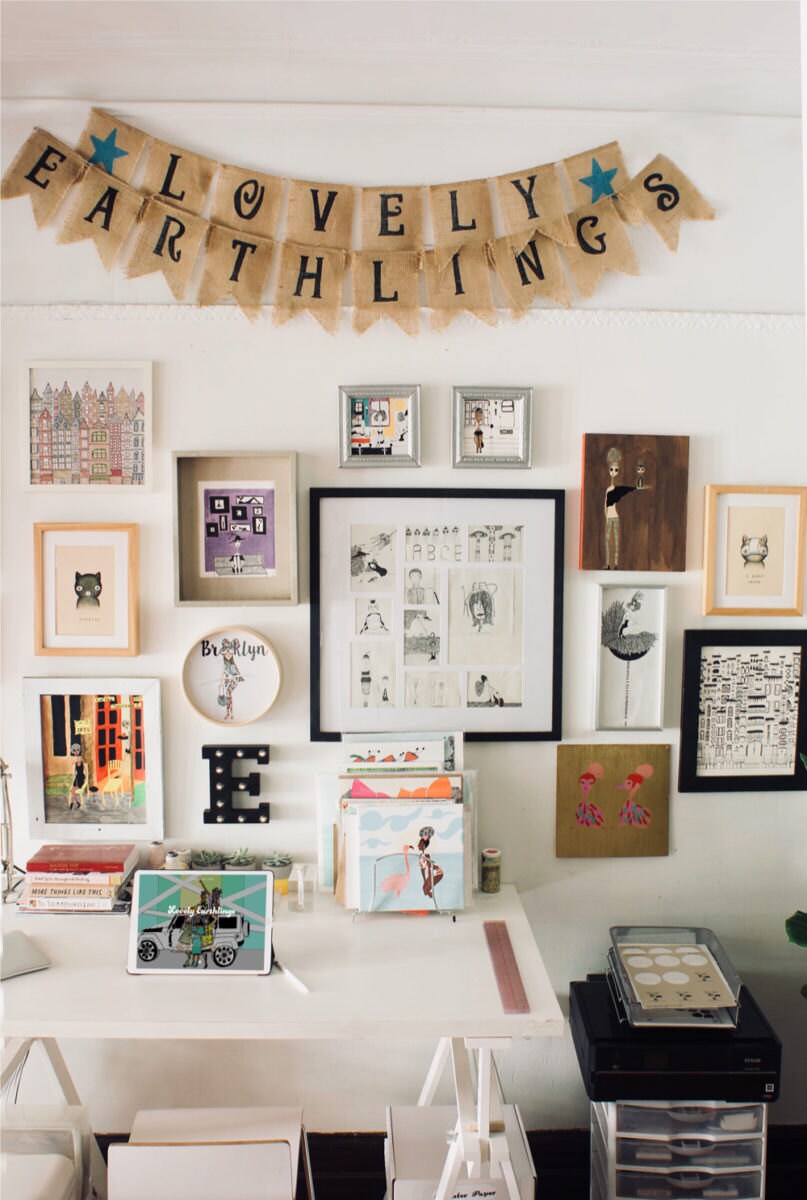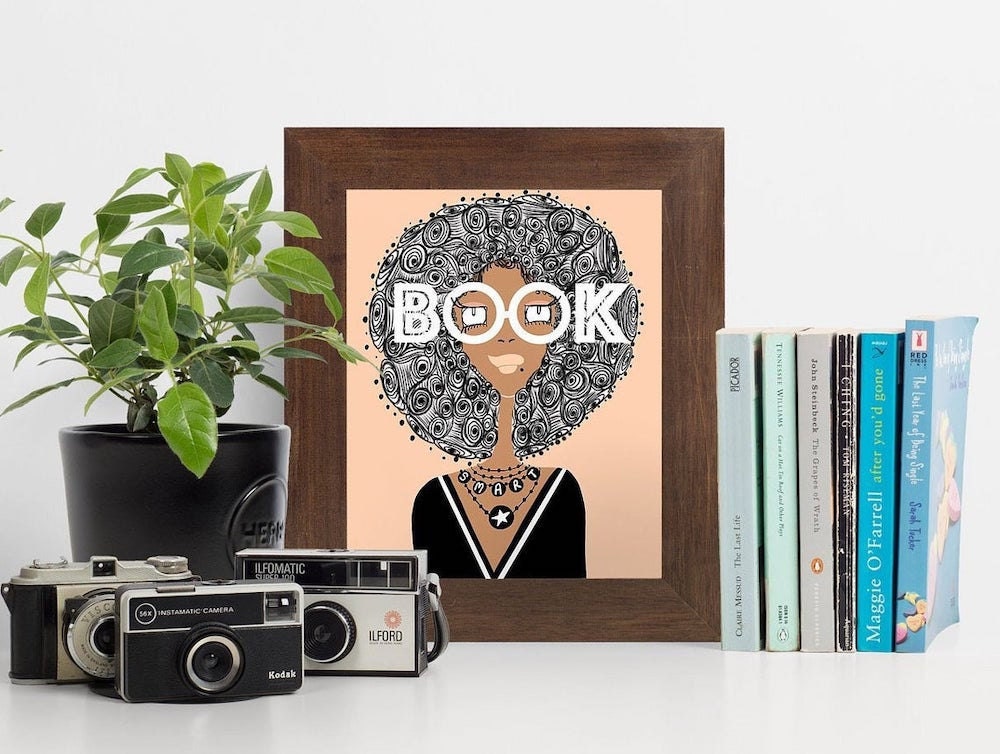 How did you figure out what to draw?
At first, what I thought was being true to myself was drawing these little chickens, but that didn't work out for too long. I live in Bed Stuy, Brooklyn, which is full of brownstones, so after chickens I started drawing those, but eventually I realized there were only so many ways I could draw them. Around that time, I remembered Mama Oprah saying, "Just do what you love. Think about what you love, and do what you love."
What I love is people-watching women. I like the way they dress, their posture, how they put themselves together, wondering where they're going and what their lives are like. Every girl I see is interesting. I look for different shapes and shades of beauty, especially hair textures. So I started focusing on that, and Lovely Earthlings manifested.
It's amazing how many different iterations you went through to find your thing.
Oh yeah. And this took, I don't know, three to four years? It took a long time to figure things out. It wasn't until I was in my 30s that I actually started drawing. I'm hoping in my 50s I completely figure it out.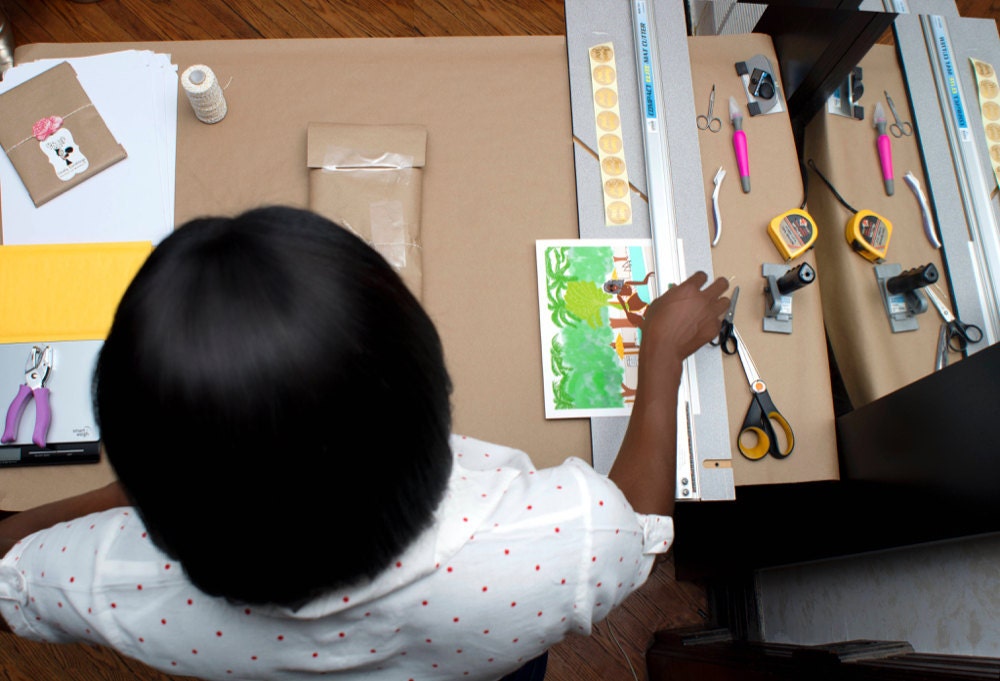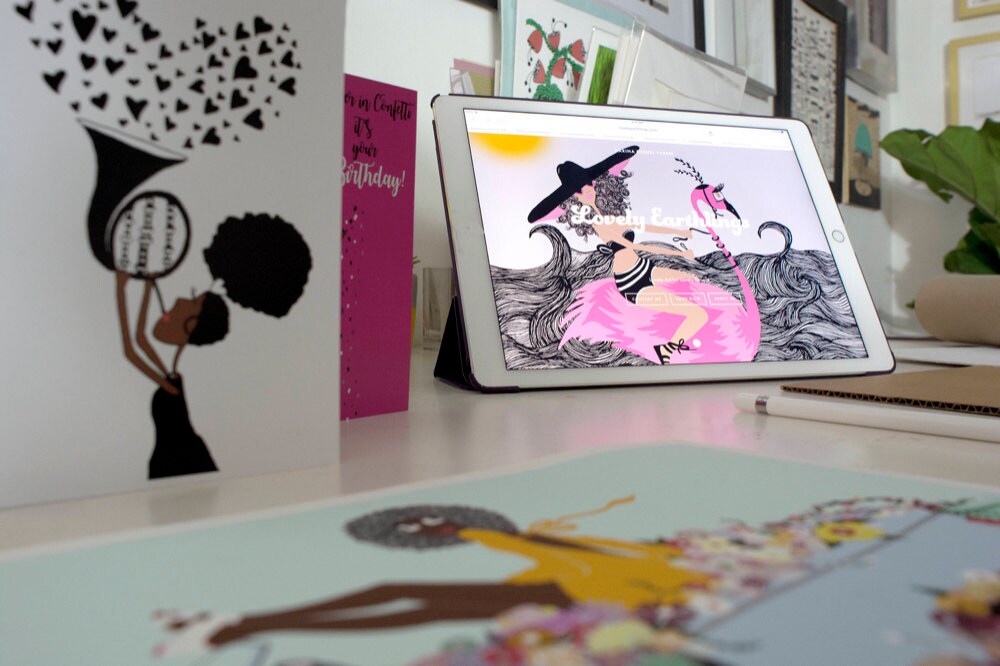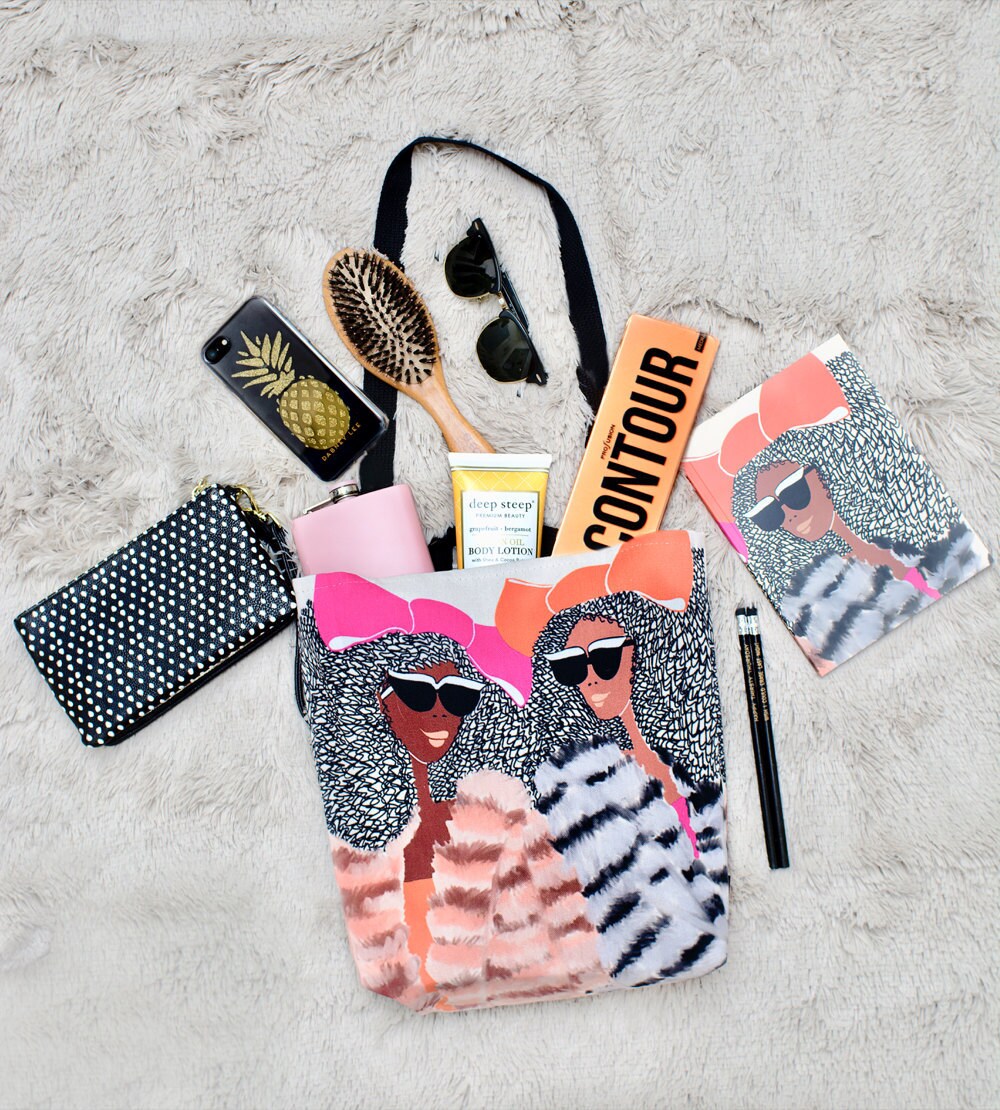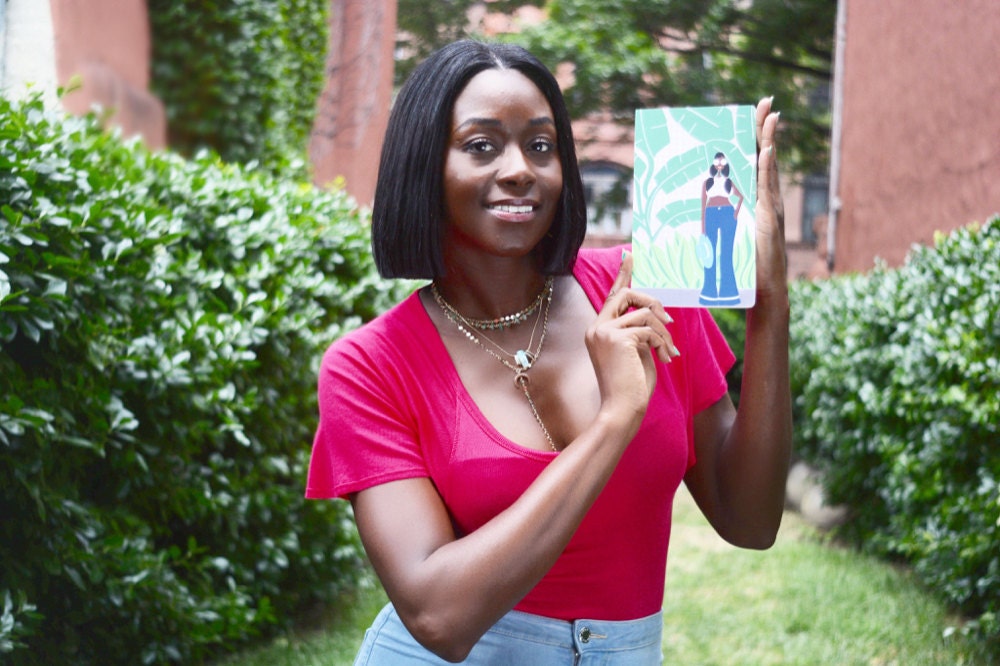 What does your creative process look like?
I'm always saving images from the internet or magazines and snapping pictures of girls I see out and about—especially girls on bikes. They're so cute! I'm like, "Oh my god, why are you on a bike looking so cute?" Only in New York. Next, I'll go to my tablet and start sketching. I used to draw on paper, but then my boyfriend bought me an iPad Pro and I fell in love with it. It's so much easier than erasing all the time and making holes in the paper! After the first sketch, I think about what the background should be. Then I move on to color, doing everything on my iPad.
How does it feel to call yourself an artist now?
It feels so good to have a career that I love, and that I can be proud of. Most of the time when I tell people I'm an artist, they assume I'm a singer. I don't know why they go to that, but when I say, "No, I draw," and I show them, they're like, "Ooooh—you're an artist artist." And I'm like, "I know!" It's the best feeling.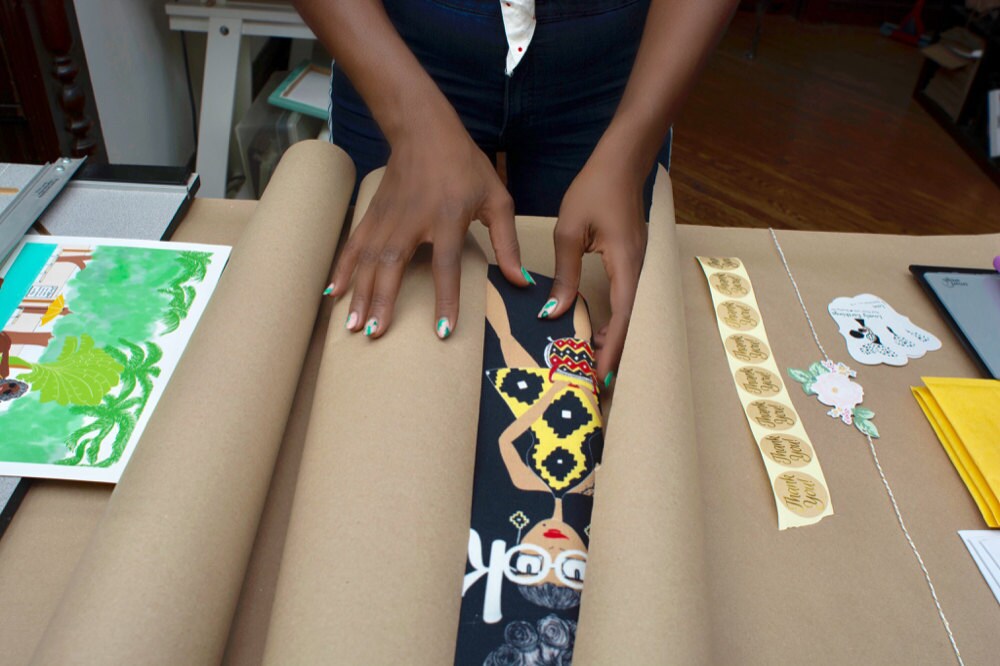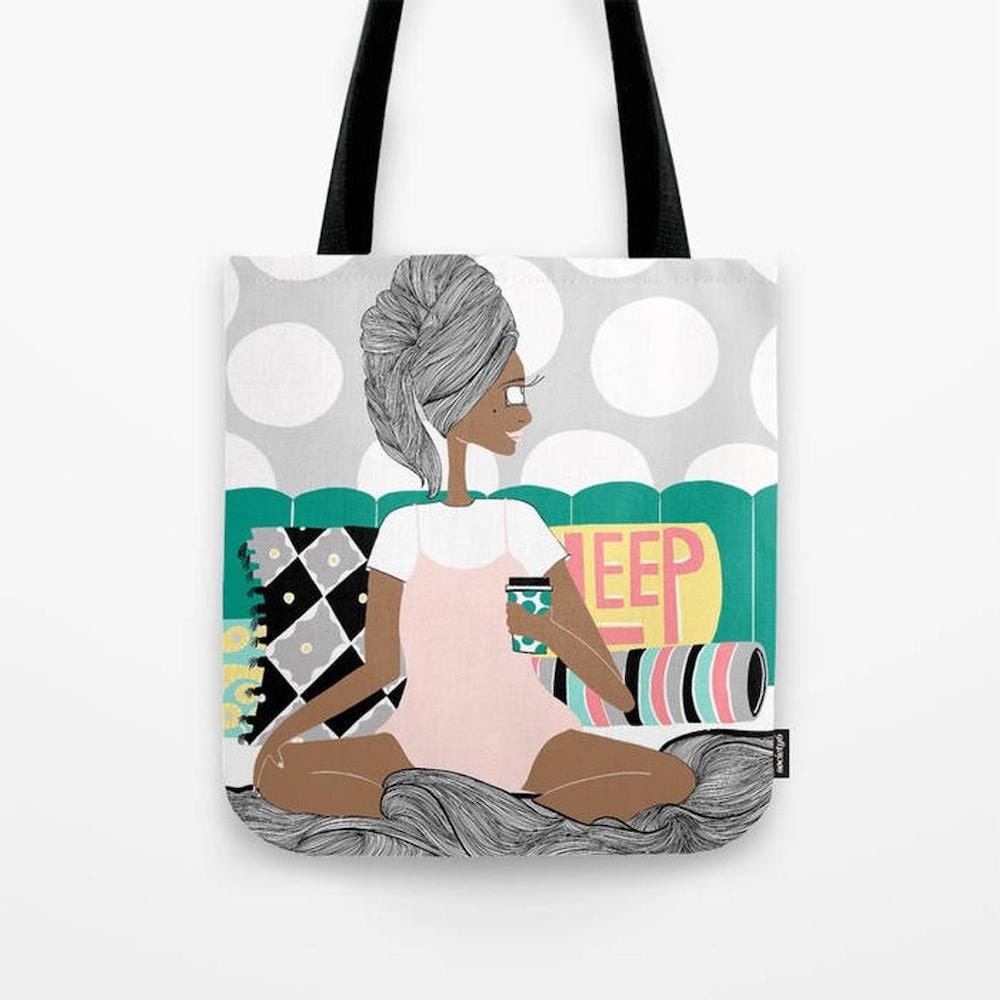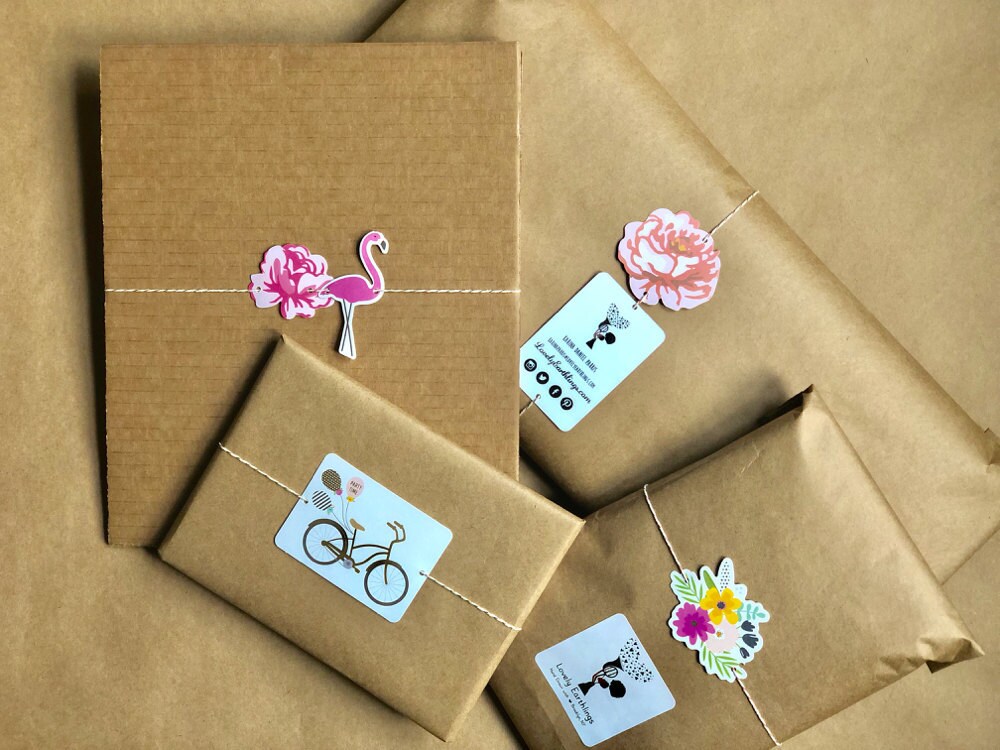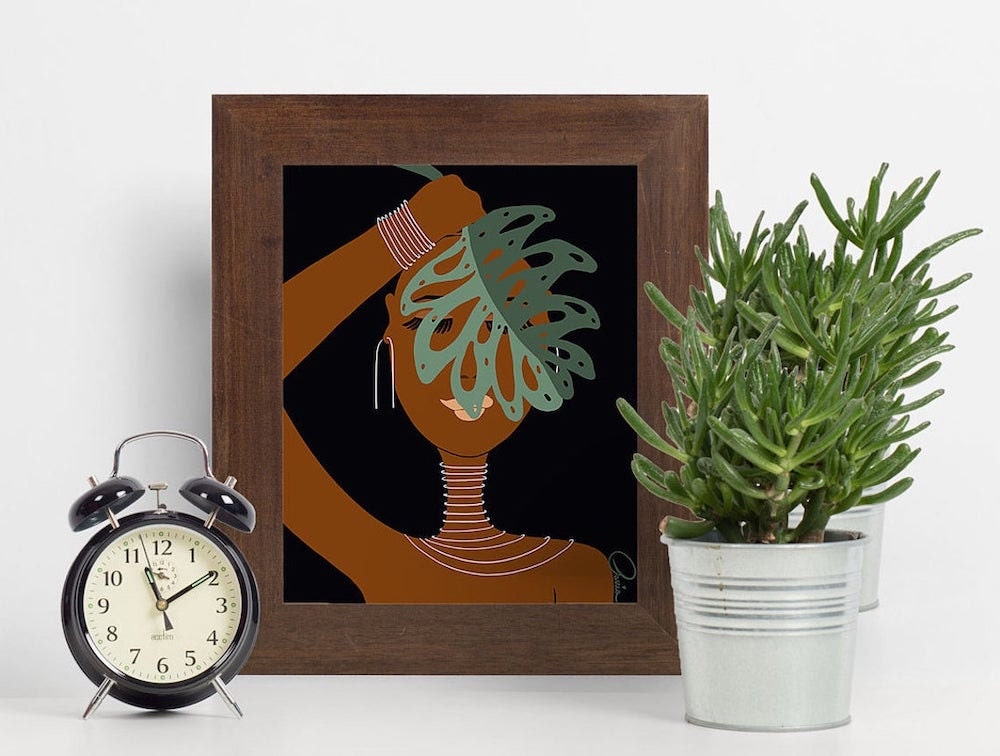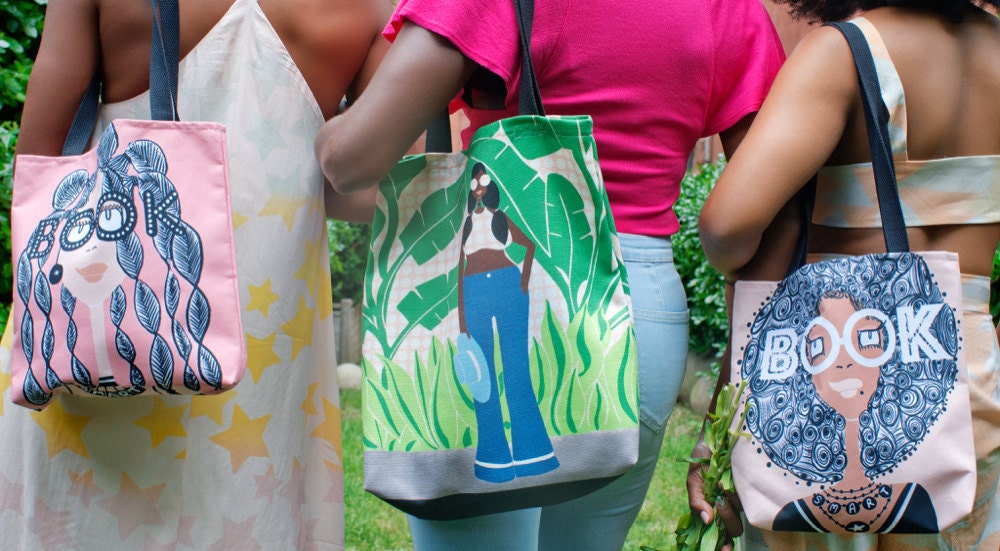 Will you tell me about your aesthetic?
I like big thighs, polka-dots, and prints—I'm not a less-is-more person, I'm a more-is-more person. And it's very hard for me to stop drawing. I'll reach a point where I think, "Okay, that's enough stuff. She has a watermelon swimsuit, her friend has a cherry swimsuit—you can cool it with the next girl." But I can't help it, you know? I just do whatever my eyes and hands say to do, and I keep going until I finally decide that it's enough.
Your work is so inclusive. Can you share more about that aspect of your art?
I love drawing all types of girls. I don't want to be a black artist who only draws black people—I draw everyone. I have all kinds of friends, and I believe everyone deserves to be represented. I want to be inclusive.
I think that's how it started for me with making cards. When I was growing up, if I wanted to buy a card showing someone who looked like me, it would either be very religious, or African-themed. Which, okay, yes, I know at some point I came from Africa, but it almost felt too cultural. Maybe one day I'll have a daughter, and I want her to see herself in common things like cards. I don't want her to have to go to a special flea market all the way in Harlem to find them. They need to be normal—as normal as everything else.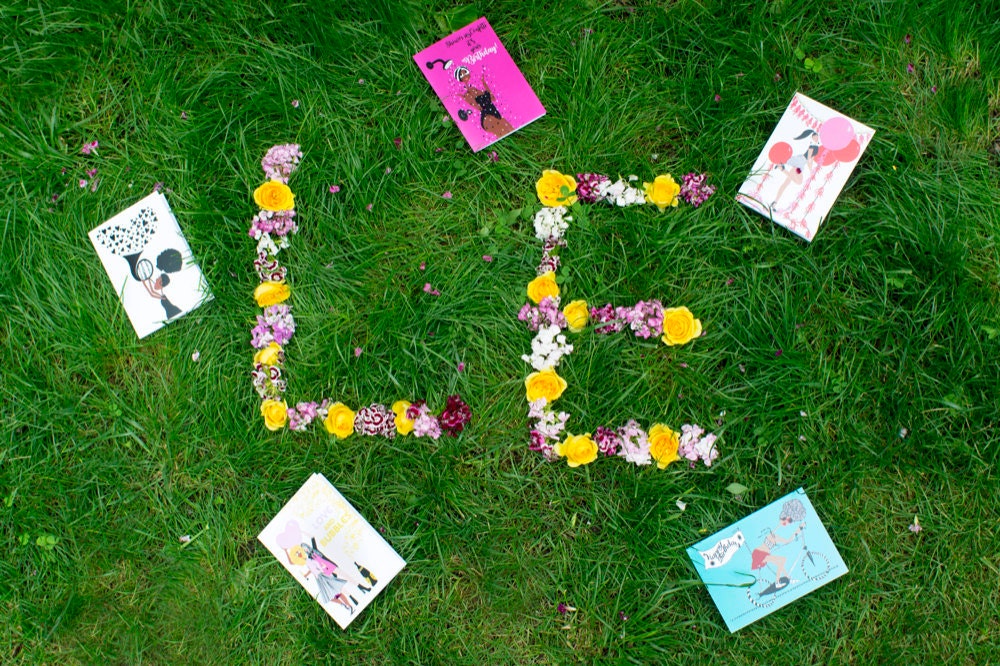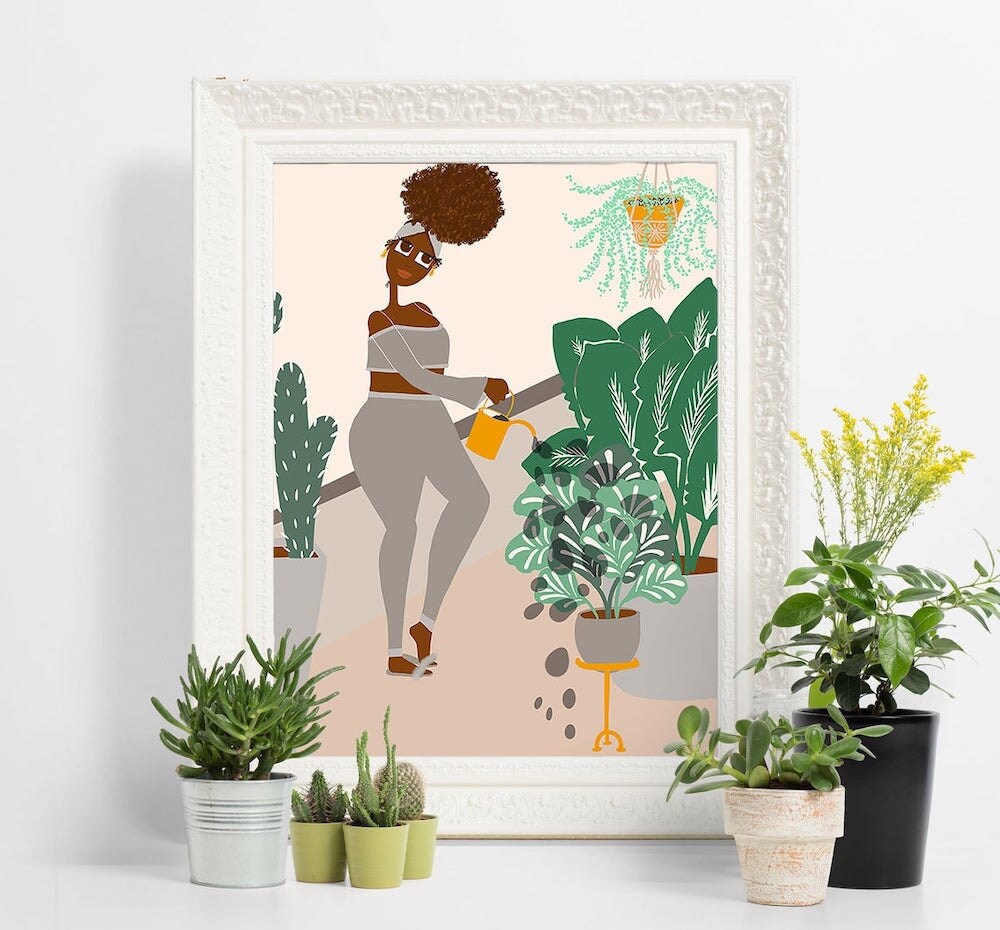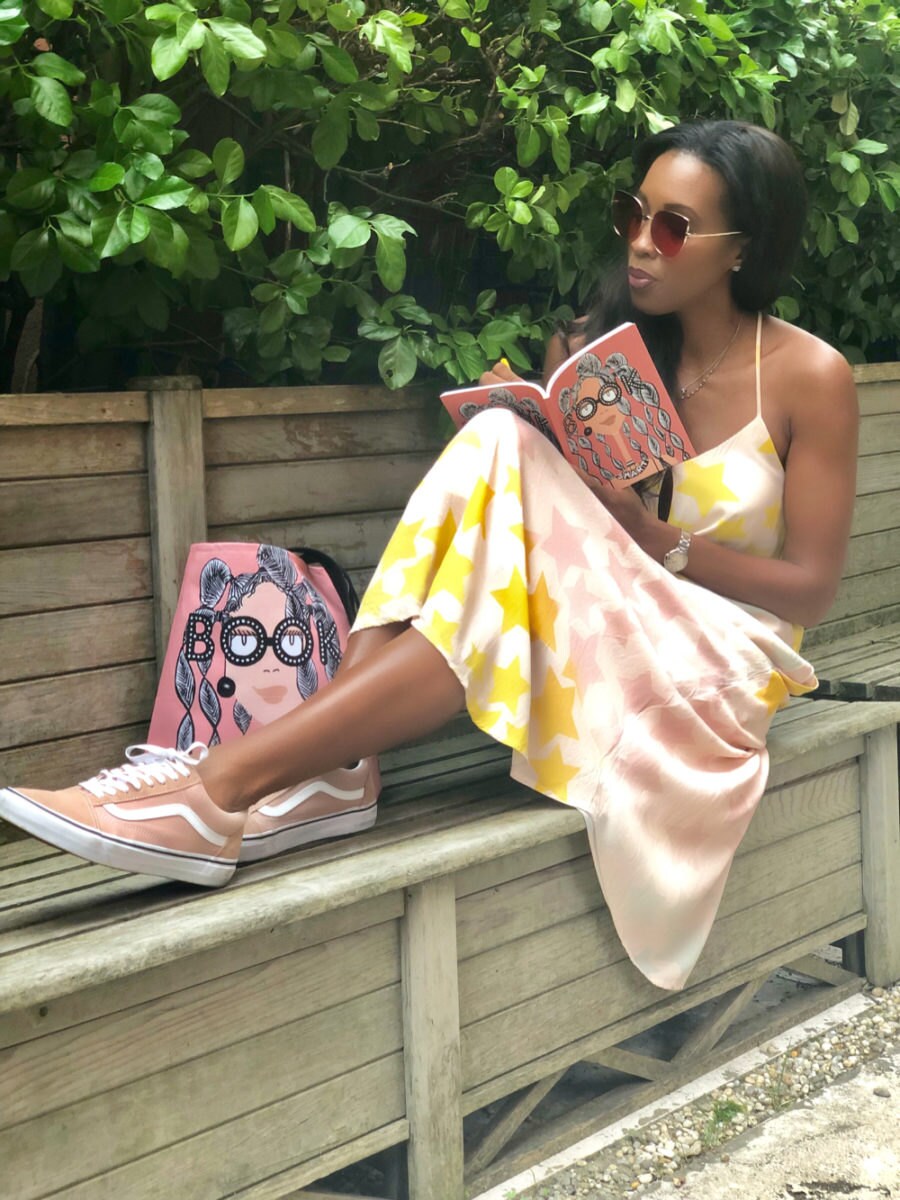 Your collection has evolved quite a bit over the years. What other items are you interested in making?
After cards, art prints, and tote bags, my newest thing is notebooks. I love them so much! Next I want to make coffee cups, pillows, clocks, laptop sleeves, phone covers, makeup bags, stickers, calendars, gift wrap…I want to have a whole line of stuff, and possibly an actual retail shop one day. I'm still trying to figure out how I'm going to do it, but it's definitely coming.
Follow Lovely Earthlings on Instagram.
Photographs by Eddie Thomas.