by Sharon Steel
From their Seattle workshop, brothers Brandon and Brian Madsen lovingly source and restore a treasure trove of Scandinavian modern furniture.
Brandon Madsen grew up hanging out at his father's furniture store, and recalls walking around the floor in his Sunday suit, hands clasped behind his back, hoping someone would mistake him for a salesman. But it wasn't until years later—after attending business school, landing a job at a media company, and getting burned out by the frenetic pace—that furniture came full circle for Brandon. Looking for inspiration, "I found myself searching the world for interesting, beautiful things," he explains. "I was always a student of design, but I realized I wanted to work with furniture, and I fell deeply into the history of Scandinavian modernism."
Along with his brother Brian, Brandon began collecting and restoring 
vintage furniture
as a hobby and soon realized it had the potential to be a full-time business. Together, with the help of mentors at a local woodworking co-op, they completed a series of increasingly complex projects, picking up new skills as they went. As their expertise expanded, so did their ambition: In 2012, the brothers launched
Madsen Modern
, a one-stop shop for professionally sourced and restored midcentury furniture, with a special emphasis on the Scandinavian modern style. "This work is tangible and immediate," Brandon says. "I can't overstate how satisfying it is to put things out into the world at the very highest standard, one that we set for ourselves."
Read on for the brothers' tips on incorporating midcentury style into your home decor, and shop the Madsen Modern collection.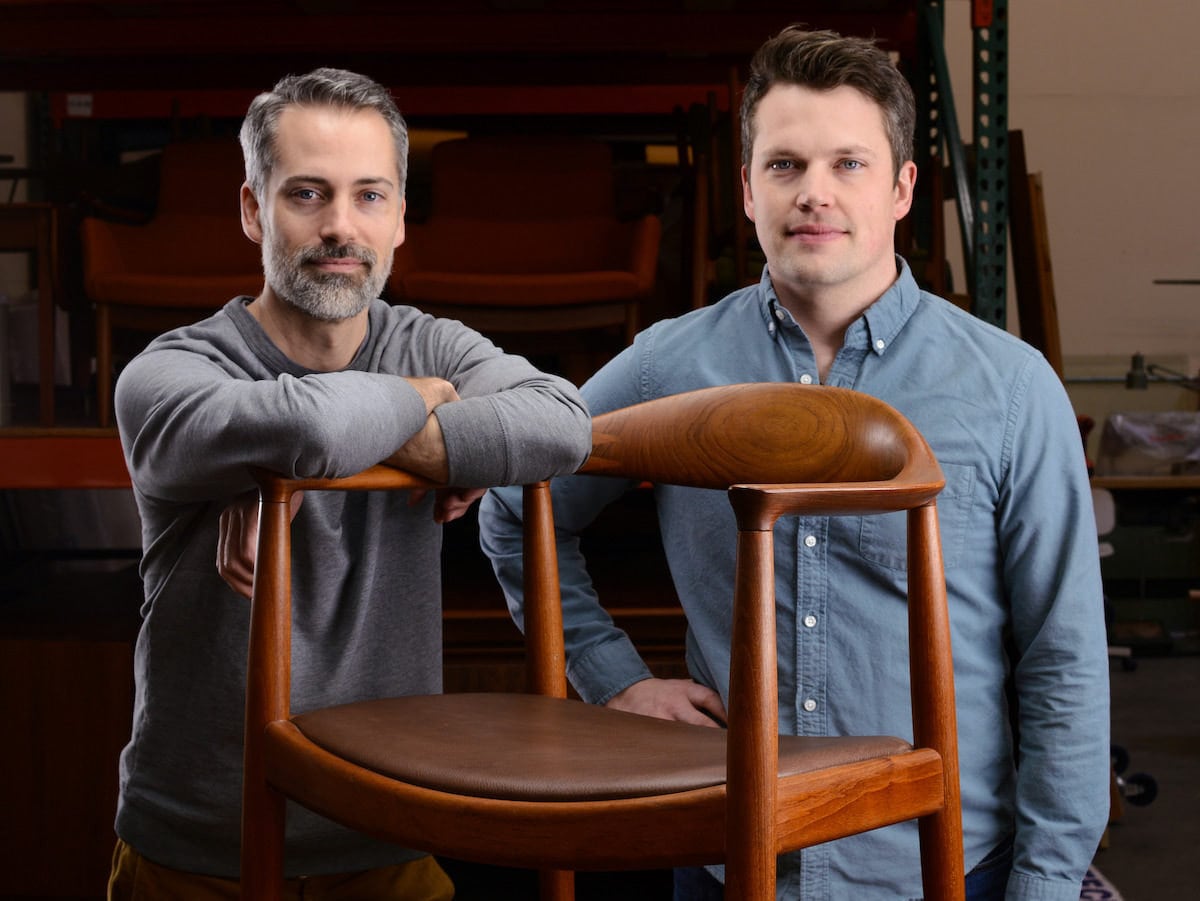 Our goal is to source the most special midcentury vintage stuff, add value to it through restorations, and then sell it to people who appreciate it. Our Etsy descriptions are written to show our customers that they can trust us in several different ways. First, there's a certain level of expertise—we know exactly what these pieces are and why they're important. We also know how to restore each piece back to its full potential. And we're going to handle shipping and get the piece safely to someone's home. Along the way, we're helping people fall in love with beautiful, one-of-a-kind furniture.
What is it about Scandinavian modern design that intrigues you?
These designers expressed a new, clarified way of living in their time. They believed beauty was about the form, not elaborate decoration. Their furniture highlights the natural beauty of the wood. There's this graceful elegance to the best midcentury modern design, especially Scandinavian modern design, coupled with natural materials of a very high quality.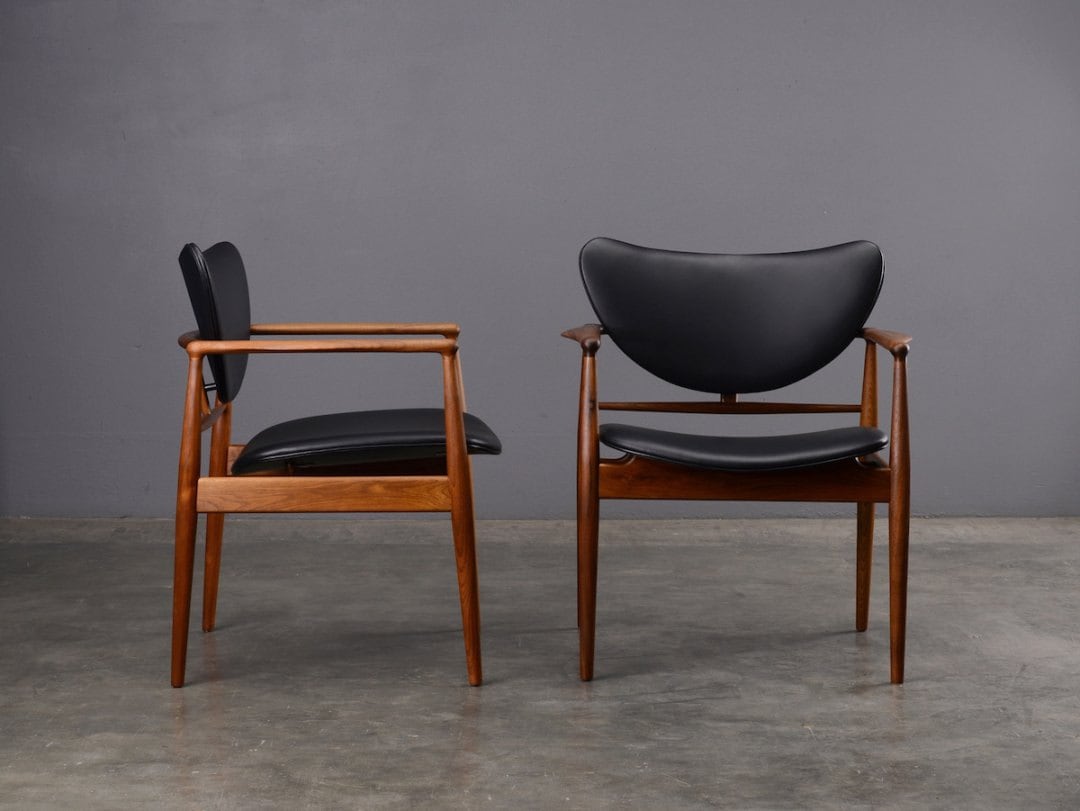 >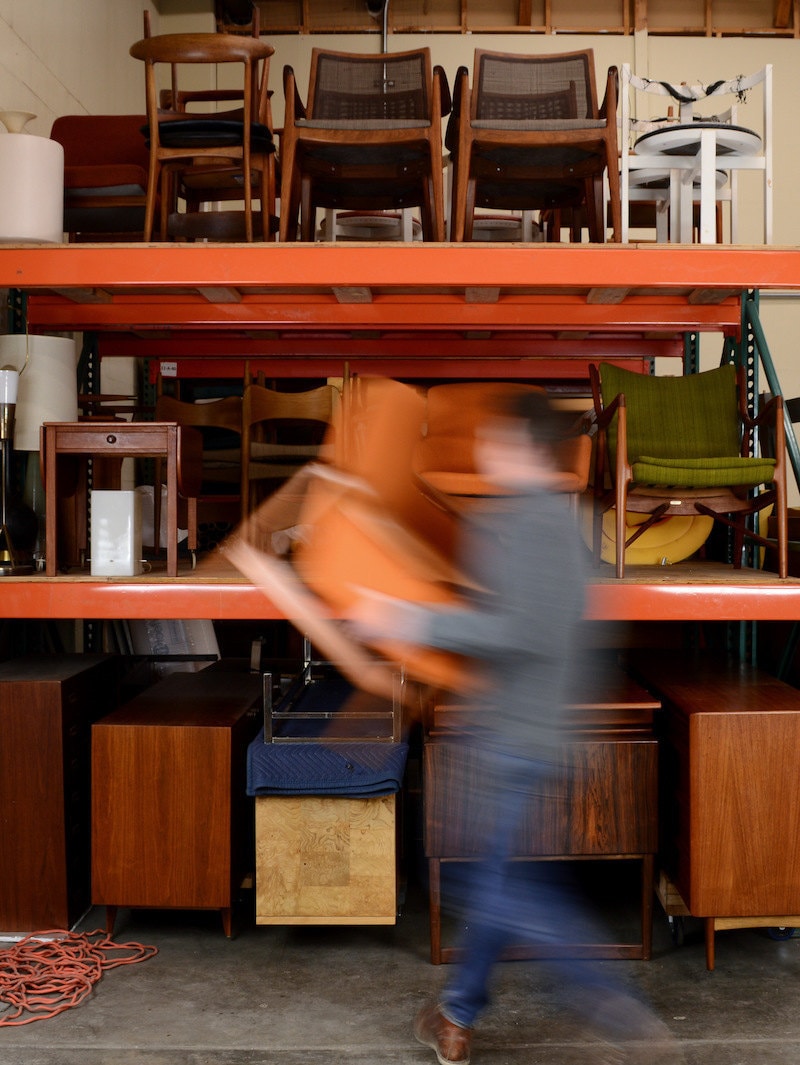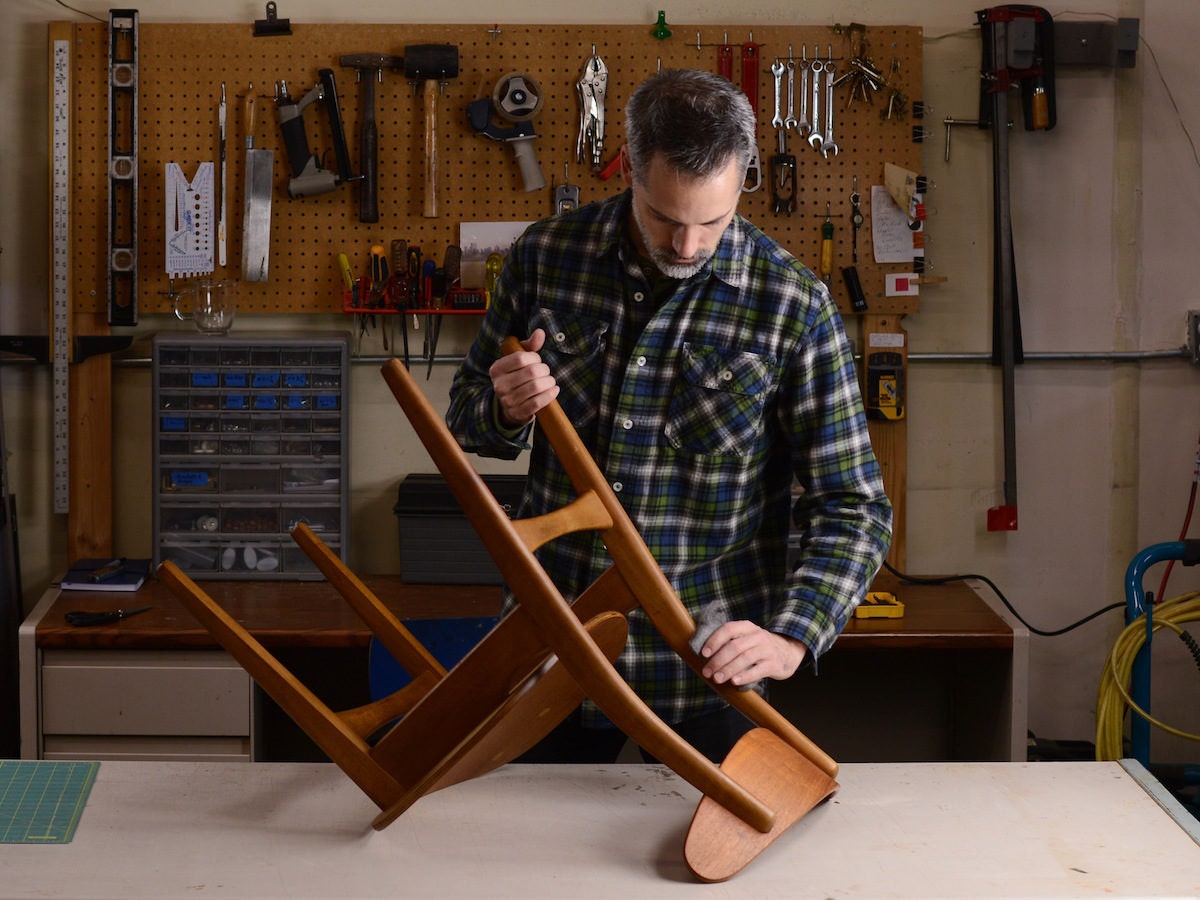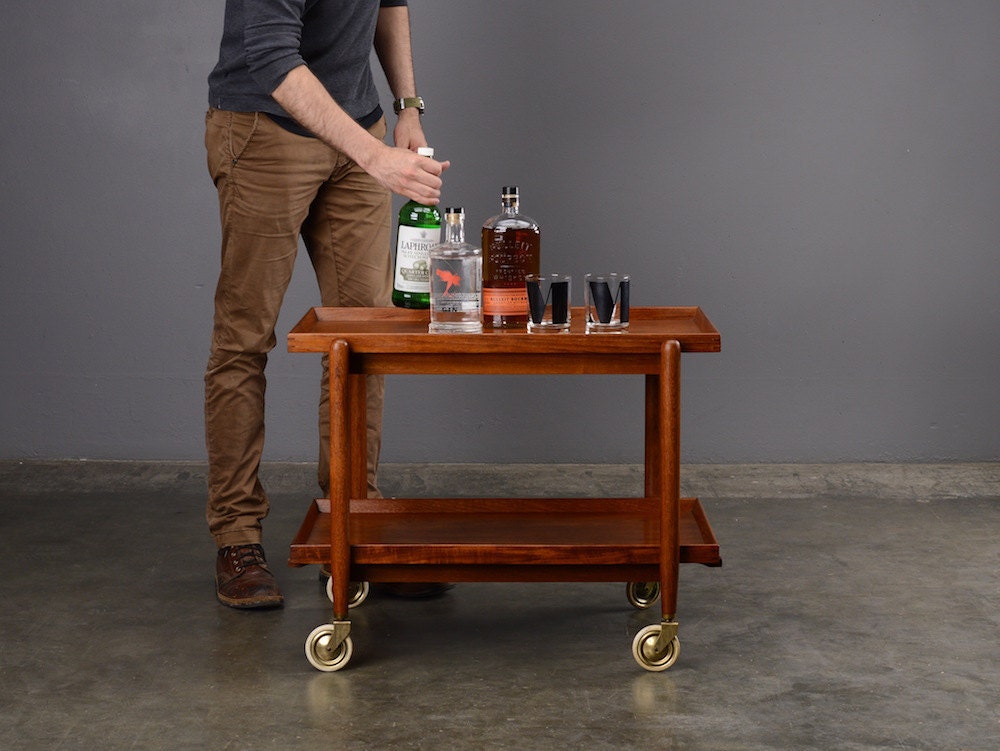 Did you always think you'd have a family business?
It wasn't at all planned—we slid into it sideways! But we strike a pretty great balance. It shows in our restoration, which is always experimental. Each individual piece of furniture presents a different set of symptoms, which calls for on-the-fly chemistry. There are innumerable tiny decisions: When a dining table comes in, for example, we have to decide on an approach to removing the original finish, the extent to which it should be sanded, and the voids that have to be filled. There's an abstract notion of the
Madsen Modern
standard that exists in Brian and me, and our employees are now internalizing that standard as well.
How do you select the pieces that you restore?
Sourcing is one of the most important arts in the business. There's always an elaborate hunt for things, and it takes a whole lot of hustle. For one, we're serving as a quality filter. You can't just make more vintage furniture—if it's good, you need to find it. Sometimes people come to us with their special collections, and we also source in the Northwest and around the country, and do a bit of importing as well. We keep a database of things that our customers are looking for, and we're often able to match things, like dining room chairs or sideboards of a certain size. Once in a while we're able to really make somebody's day.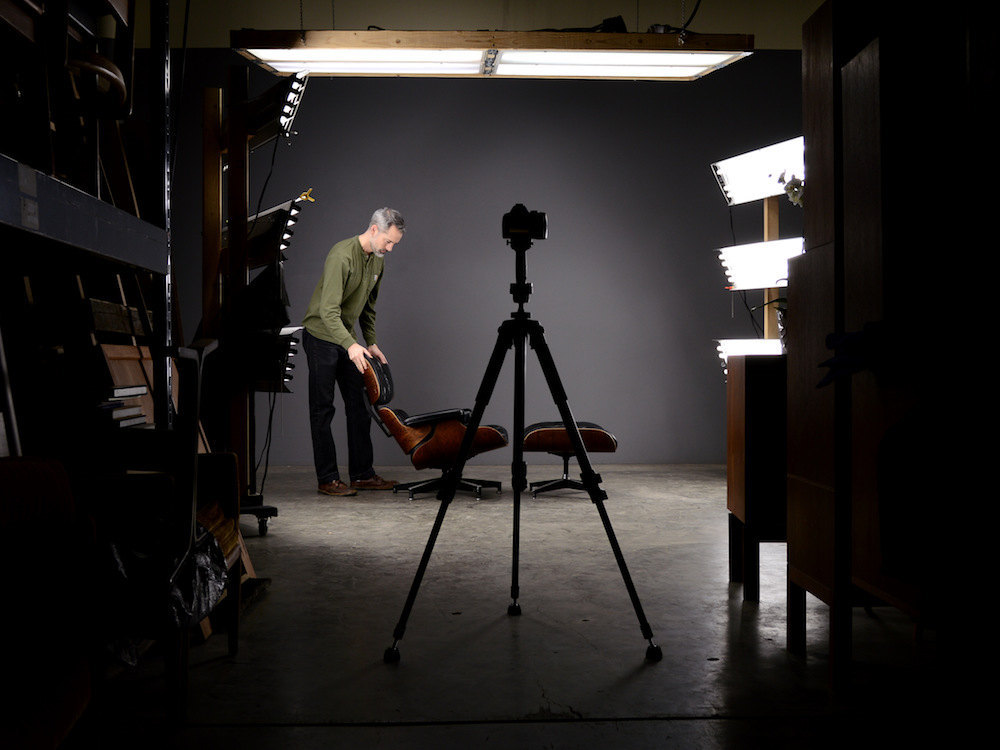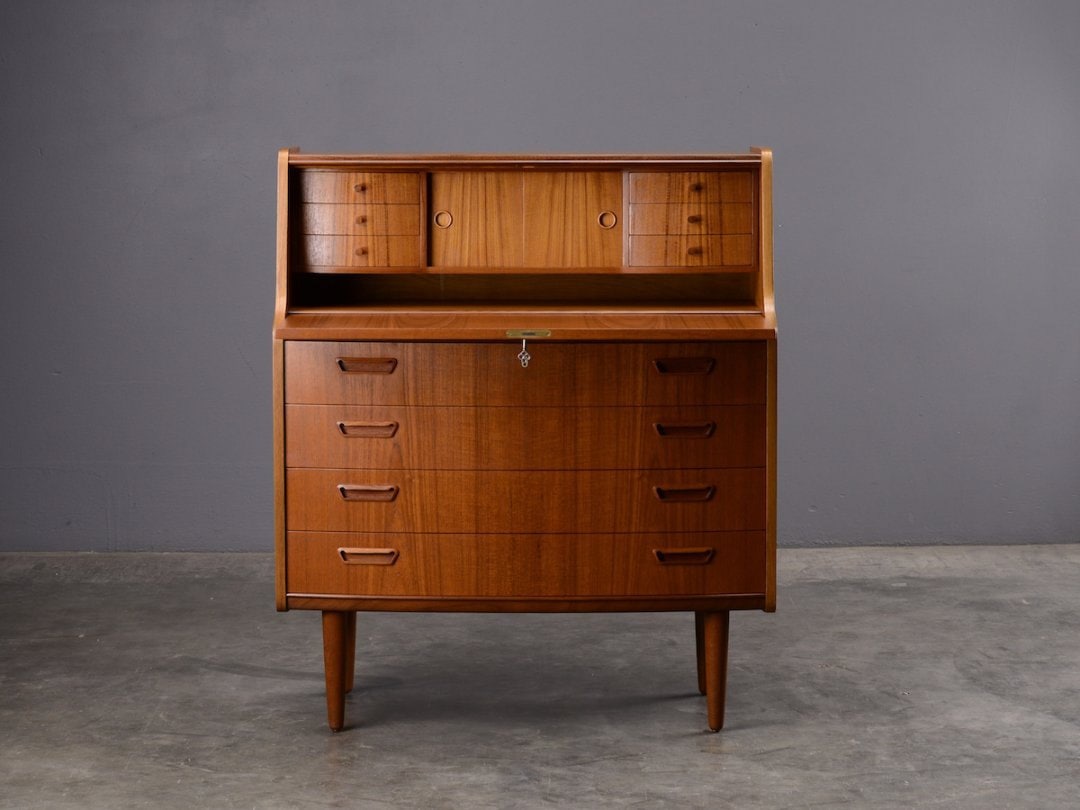 >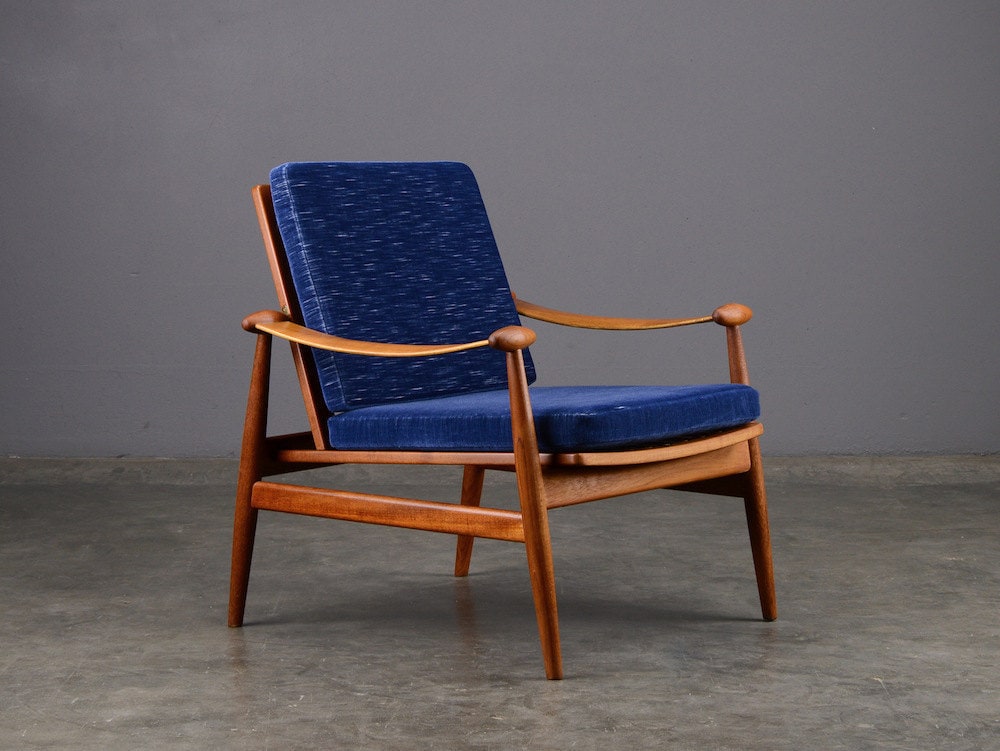 What's a typical day like for you?
Inconsistency is the only constant. Our business is small, but operating at enough of a scale that there's rather a lot to do in a lot of different areas. When we started, we basically did all the same things, but over time we've developed different areas of emphasis. Brian is now the champion of sourcing, and he leads our restoration team. I focus on sales and marketing and manage the books. Still, we intentionally keep things interwoven because one of the pleasures of this business is the balanced work-diet it makes possible. On a given day I might bounce between answering customer messages, photographing new products, and helping lay out an upholstery project. Brian could be coaching an employee through a tricky restoration project, dashing out to negotiate a consignment deal, or showing visitors around our shop. The next day will be totally different. It's never dull!
You often offer custom options for your restoration services, like different choices for upholstery or finishing. What was the thought process behind that decision?
Restoration is at the heart of what we do, and doing it ourselves gives us the opportunity to collaborate. For example, we'll talk to a customer about how they live and how they want a dining table to perform, which informs the finishing options. With upholstery, we can provide a very high-touch experience, letting people choose the type of fabric they want. We show some really cool before-and-afters on our
Instagram
. And we can now proudly point new customers to our
Etsy reviews
, which illustrate how someone else saw a picture of a vintage piece online, trusted us, and lo and behold, it was as good or better than what they expected. That kind of social proof gives people confidence.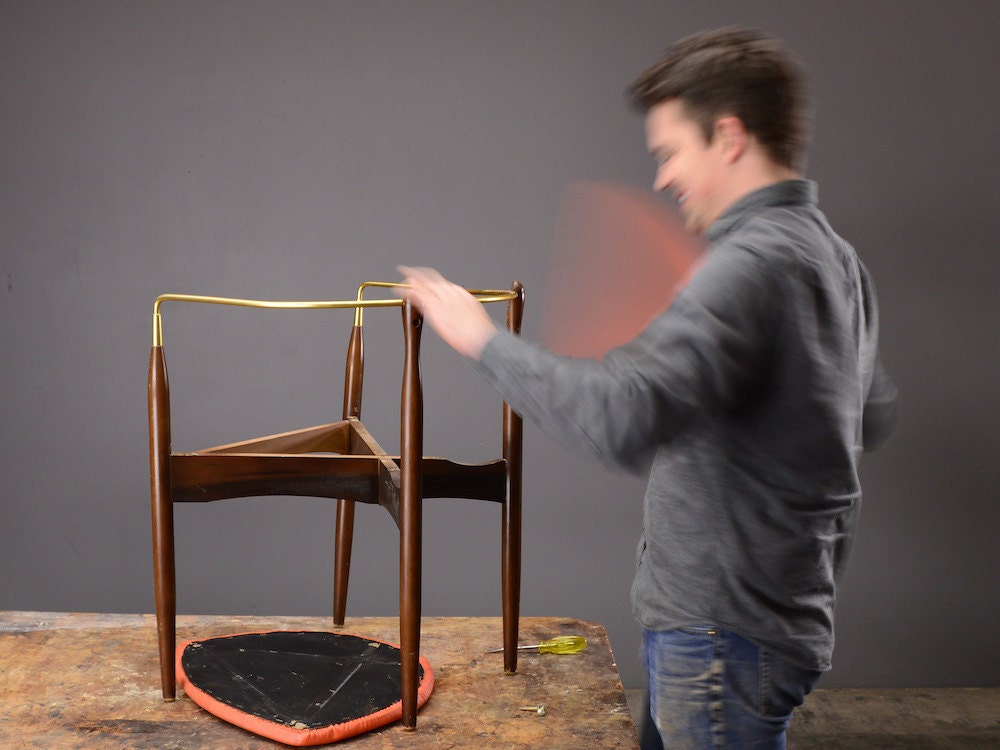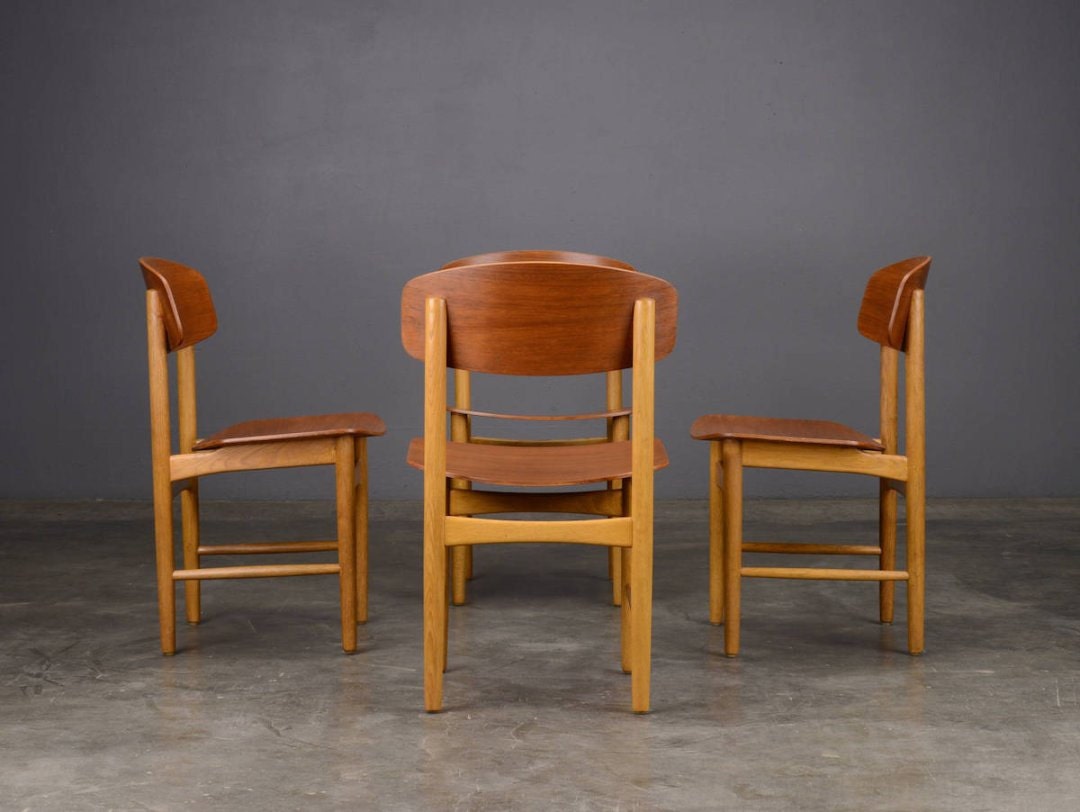 >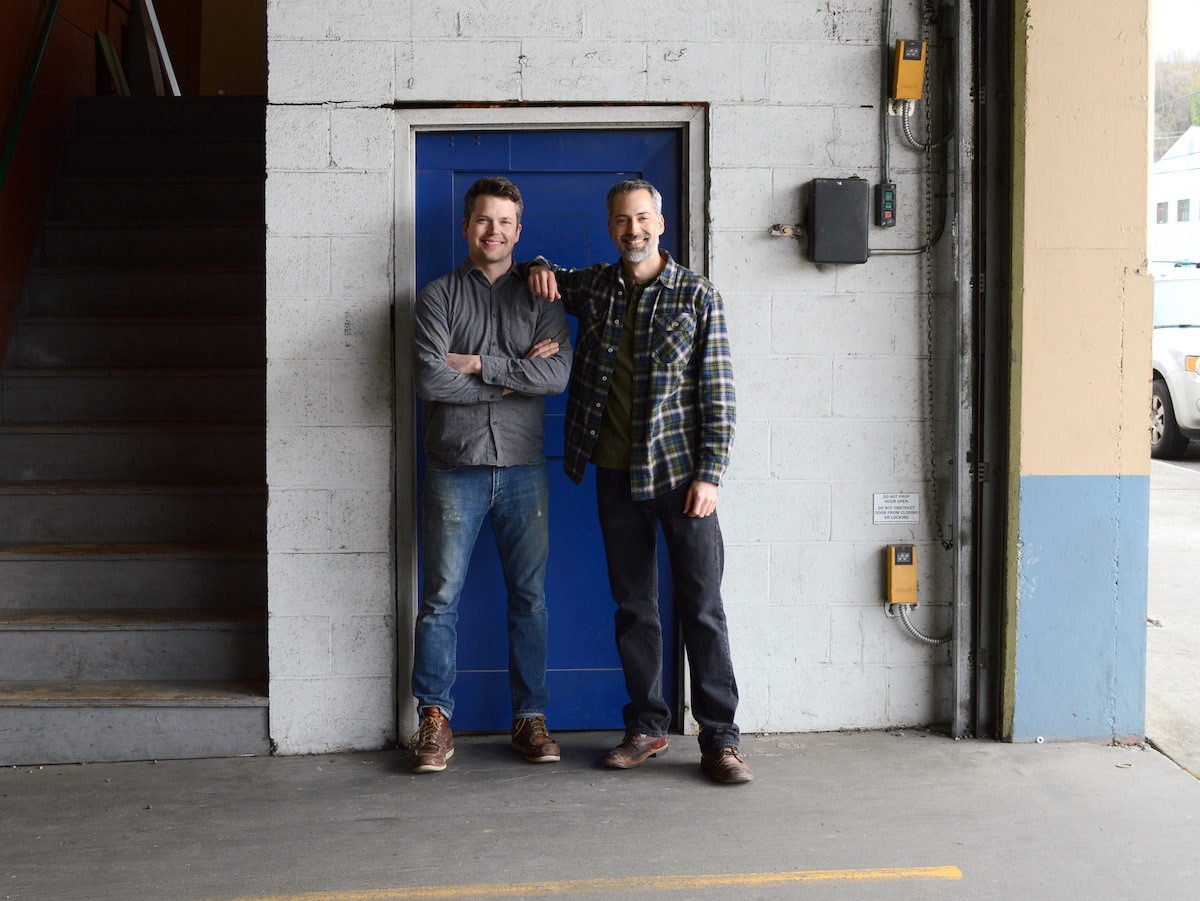 What's your best tip for someone looking to incorporate midcentury modern style into their home decor?
You could always start with a sofa or a lounge chair, but don't underestimate the power of a thoughtfully chosen end table with a new lamp! You can really elevate an interior with one or two pieces.
Vintage pieces
are particularly good for that, because they're more sculpturally expressive and have this ineffable quality of history embedded in them. We sell midcentury modern furniture, but that doesn't mean that we think that your home should be decorated like a period set. That's not nearly as cool as a mix of new and old things, or old things from different periods, all of which express a diverse personal taste.
Right now, we're focused on doing what we're already doing, and doing a little more of it. As for new things we'll be selling in the coming months, it's hard to predict even day by day. We can't keep enough nightstands in stock. We've got a long list of people that want them, and we recently had a beautiful set that sold immediately. Dining furniture is also a big category. People often ask if we have trouble letting go of pieces, but it's really the opposite. Our favorite thing is the next new thing.
Follow Madsen Modern on Instagram and Facebook.
Photographs courtesy of Madsen Modern.