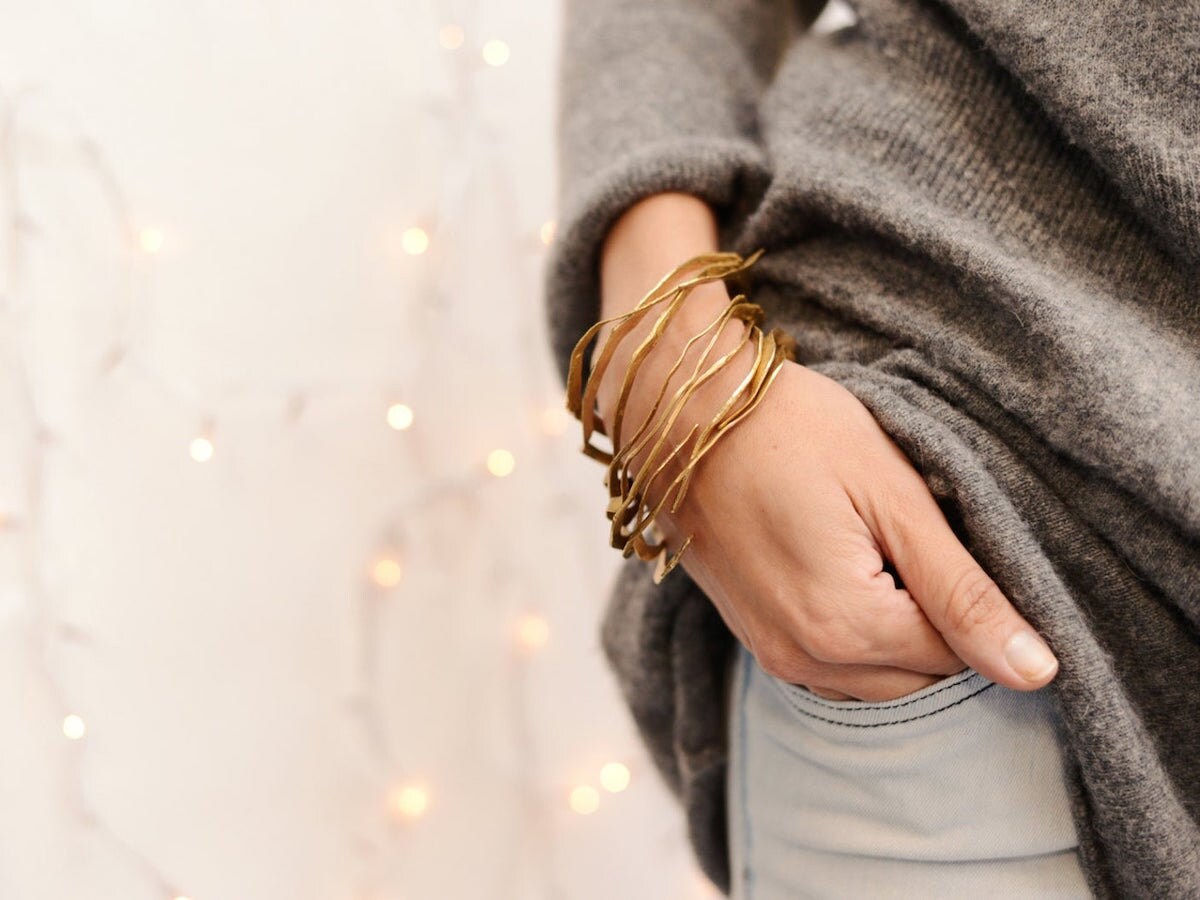 In our Featured Shop series, we shine a light on a standout shop from Etsy's talented seller community, offering readers a behind-the-scenes look at their process and story.
In a time when we're all craving connection to the outside world, an act as small as dressing up in a beautiful bangle inspired by falling leaves or a sapling-shaped pendant necklace from Mai Solorzano can be surprisingly soothing for the soul. "We are all a part of nature, and I try to create jewelry that makes people feel that," explains Mexico City-based designer María Solorzano, whose intricate work was recently recognized with an Etsy Design Award. Fashioned after real-life sticks, stems, and seeds that María hand-plucks from the Earth, each artfully executed piece is a wearable reminder that our lives—however isolated they may sometimes seem—are, at the root of it, all intertwined. "Sometimes we're in such a hurry that we forget to appreciate those connections," she says. "It can happen with our family and friends, and of course it happens with nature too."
Explore the Mai Solorzano collection
Whether it's a set of botanical post earrings or a sculptural cuff modeled on pine bark, each of María's organically textured designs is the kind of signature piece that will become a meaningful mainstay of any jewelry lover's collection—and that's precisely the point. "Sometimes, people save their favorite jewelry for a 'special' occasion, but I think it should be worn whenever they want," she says. "Often in life the most special occasions are small, and to me, the most special occasion of all is just to be alive."
Read on to learn more about why María's designs make thoughtful gifts for loved ones and valentines, and get misty-eyed over the pandemic proposal she helped a client personalize—then shop the Mai Solorzano collection.
How did nature come to be a key theme in your line?
I find a kind of peace in nature that I want to share with the world, so I try to draw attention to that through my work. I like my pieces to have a human imprint, to be perfect in a non-perfect way, with little flaws that make them pretty, like in nature. My goal is to highlight the link between human beings and nature and to raise awareness of the symbiosis in which we live and its importance. Wearing jewelry inspired by nature is a sign of that connection, and reminds us that this is our home.
Can you tell us a bit about the role art and creativity played in your upbringing?
I was raised in the southwest of Mexico in a city called Morelia, which is considered a UNESCO World Heritage Site, and each little town nearby specializes in its own craft using ancestral techniques. There are masters of copper and ceramics, "ocumichos" and "catrinas," and towns where they carve pink quartz. My father was director of the local "house of crafts," so I spent my childhood visiting and learning from all of them. 
I always knew I wanted to create something, and at university I chose to study industrial design, where I learned how to be conscious of ergonomics, production, waste impact—all the practical things. When I was ready to start creating with my own hands I didn't have a big studio space, so I chose to work on a mini scale—in jewelry.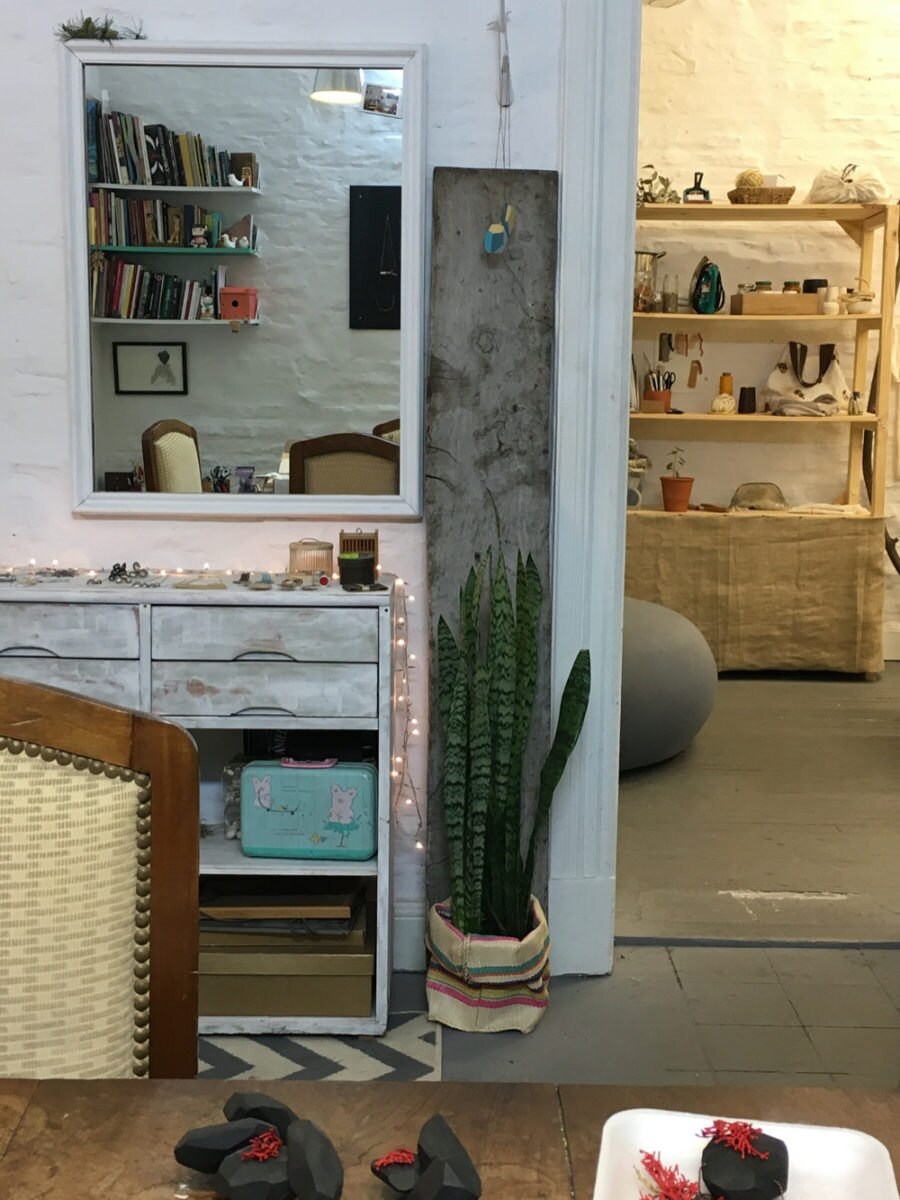 What have been some of your bestselling designs?
One is the Otto line, and I think it's because the pieces are so simple and have a soft movement to them, like they're being blown by the wind. They're made of ash tree seeds that are everywhere in autumn. Also my Pina line. The bracelet and rings are made from pine bark, so it's like covering your skin with the skin of trees, and getting a big hug from nature.
With Valentine's Day coming up, what would you recommend to someone looking for a thoughtful gift?
One of my personal favorites for gifting is my "sea bracelet," because almost everyone has special memories of exploring the sea with family and friends. There's also my "little birds" ring: One morning I looked out the window and there were these two little birds just looking at each other. I found it so romantic that I chose to make a ring of it—so now it's a wearable token of love. I also like "chain earrings" for a gift, because they can be worn with one or two hoops or even asymmetrically, and I like offering the possibility to choose how to wear things.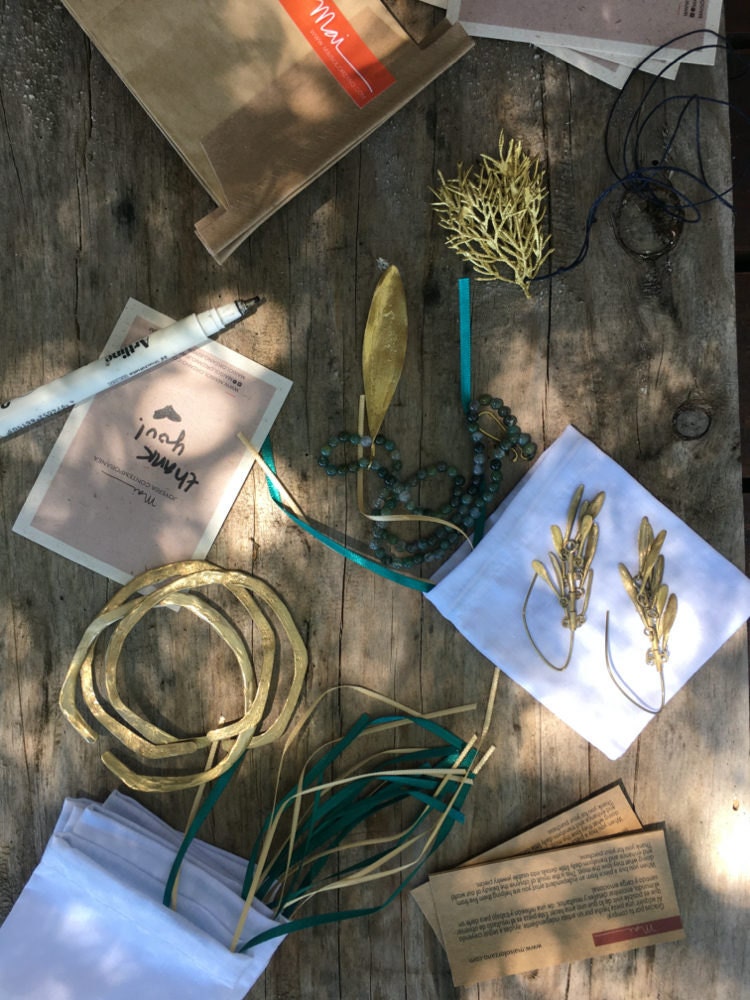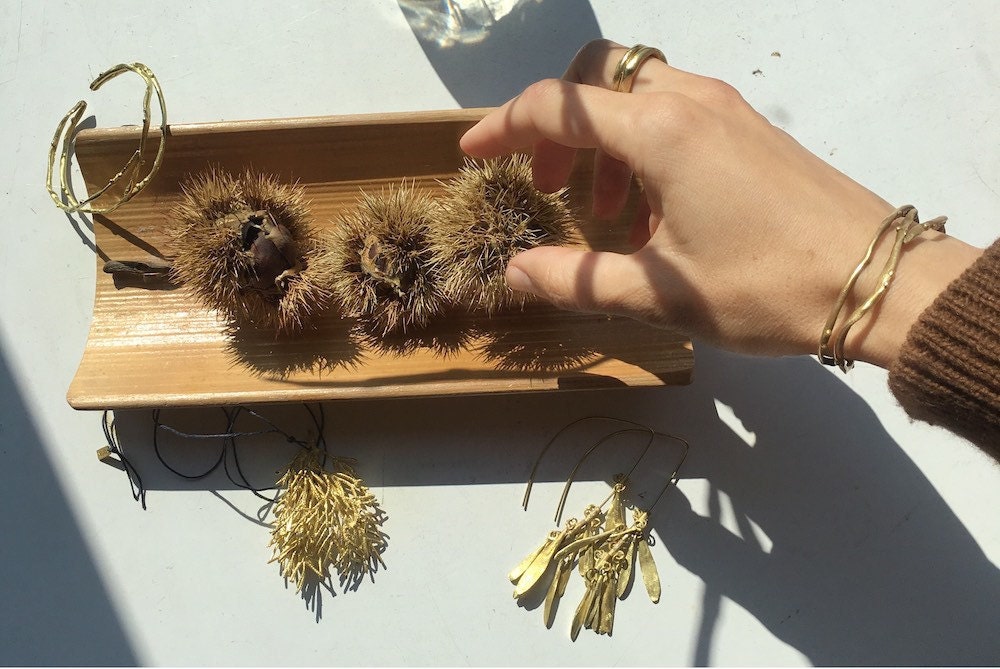 What's your favorite part of working with your customers?
I especially love when something is a gift and the buyer adds a note for the recipient—it's like a glimpse into their hearts. One recent customer wanted to surprise his girlfriend with a commitment ring. We chose stones and shapes together—it was so fun—and I was finishing the ring when the world went into lockdown. They ended up separated in different countries until everything was a little more calm, but in the end they had a happy ending, because when they were able to get together again, he gave it to her, and she said "yes."  
Your pieces are so wonderfully lifelike! How do you achieve that effect?
Sometimes I find a leaf or piece of wood that's just waiting to be transformed into metal, and from that first piece I develop a line. Other times an idea comes to me and I have to sculpt or carve the piece from nothing. Then I make some samples to determine the weight, movement, and fit; it has to be comfortable. Once that's OK, I look for the most efficient, least wasteful way to produce it.
Does your love of nature come through in your process as well? 
Yes, of course. I try to make my designs timeless; I'm not interested in fast fashion, I'm interested in pieces with meaning. And because I care about the environment, I don't use acids in any production process, and I use the material just like it is, without plating. Brass is like silver in a way, it can oxidize with time, but if you don't like that you can clean it and it will be just like new.
What's your favorite part of what you do?
I love to observe nature and find new shapes or patterns, and to sit in my studio and transform materials into jewels. And I really enjoy making pieces that have a special meaning to people—to make them happy by wearing little objects that they love.
Follow Mai Solorzano on Instagram, Facebook, and Pinterest.
Studio photography by Fiore Liverotti. Product photography courtesy of Mai Solorzano.