Infused with rich symbolism, brilliant gemstones, and plenty of heart, these glittering pieces will transport you to your own personal happy place.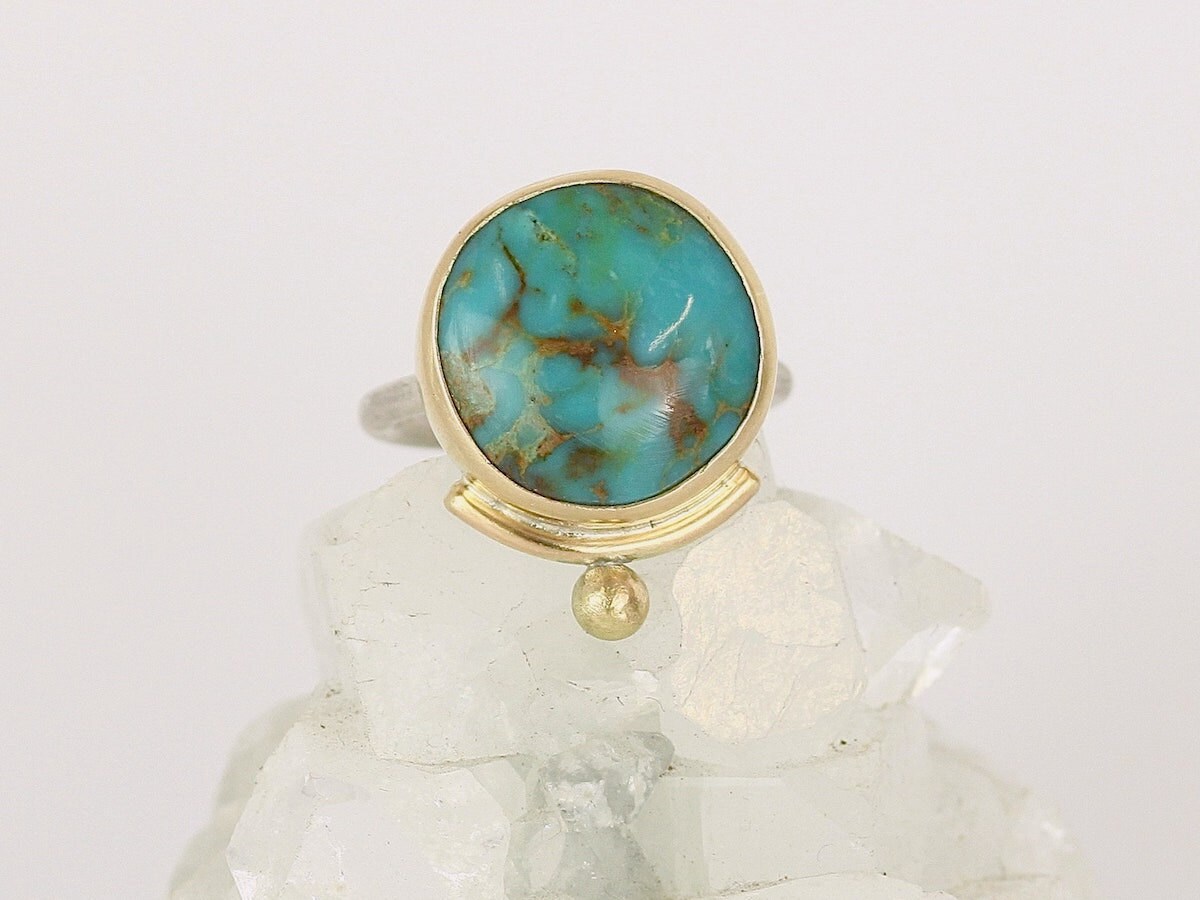 In our Featured Shop series, we shine a light on a standout shop from Etsy's talented seller community, offering readers a behind-the-scenes look at their process and story.
There's something ultra-personal and a little bit magical about a piece of jewelry. Not only does it have the ability to capture a special trait or aspect of its wearer's energy, but it can also serve as a memory-keeper of sorts, transporting you to a particular time—or place. That's part of what made London-based jewelry maker Marcia Vidal fall in love with the craft in the first place. After spending years breaking up freelance gigs with jaunts around the globe, she took a trip to India that altered the trajectory of her career. "I fell deeply in love with the country," she says—and also with silversmithing, which she studied under a local jeweler. The rest, as they say, is history.
Over a decade after that life-changing trip, Marcia heads up her own eponymous jewelry shop featuring an ever-growing line of sculptural necklaces, rings, and earrings inspired by her curiosity about the world and infused with artistic elements from the places she loves most. Whether it's a delicate pendant shaped like the rays of the sun or an elegant, understated hammered gold wedding band, you'll find a piece destined to become your own stylish signature—or that of a loved one—among her dazzling collection.
Read on to learn more about Marcia's days of globetrotting and her creative renaissance, then discover her favorite designs and the meanings behind them.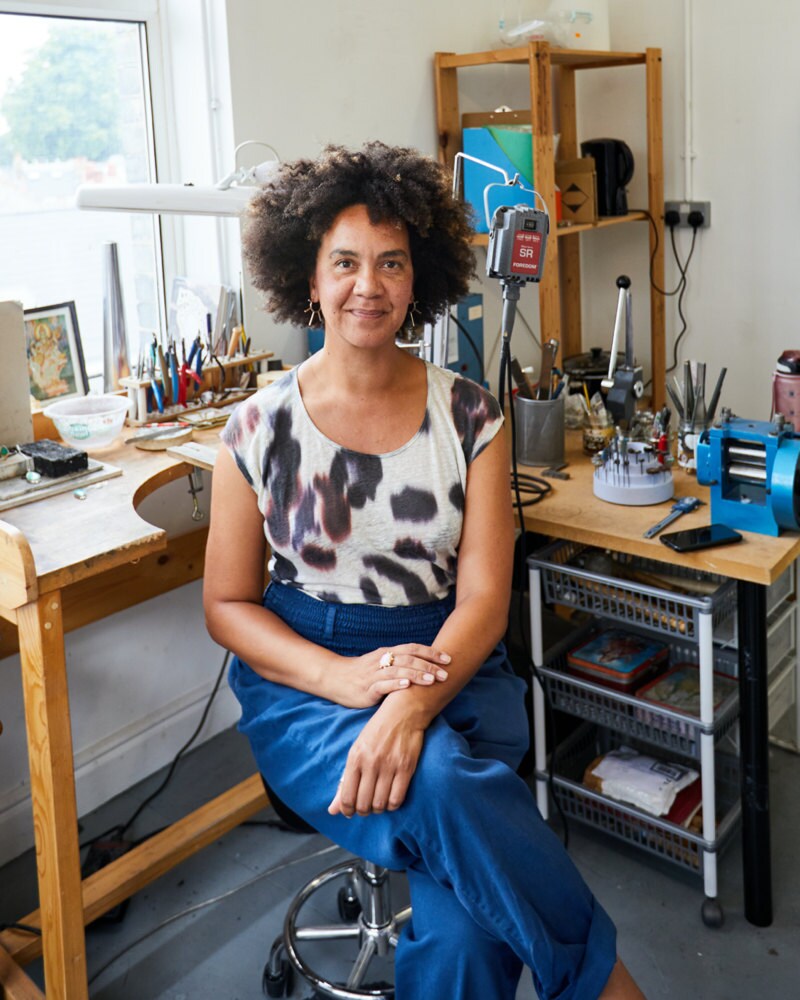 How long has jewelry been a passion of yours?
I've always been creative. When I was little I used to get these books filled with 365 things you could make in a year—I was always drawing and crafting and making little creations. I took my first try at jewelry when I was about 17—just making pieces out of beads. But when I got into my later teens and twenties and I started working, I sort of disconnected from those creative things. It wasn't until I was in my thirties and was traveling more regularly that I got back to it.
How did travel help you rediscover your creative side?
I really enjoyed backpacking trips, and I would go spend time in India whenever I could. I spent six months in Pushkar, a tiny holy town in Rajasthan, which is the jewelry capital of India. I came across a man, Sunil, who was teaching people how to make a ring in one day. I had lots of time, so I decided to study with him. I learned all about silversmithing: working with fire, various soldering techniques, stone setting, and making bezels to house the stones in. We got on really well, and I ended up spending three months basically sitting on the floor in the back of his shop, learning from him.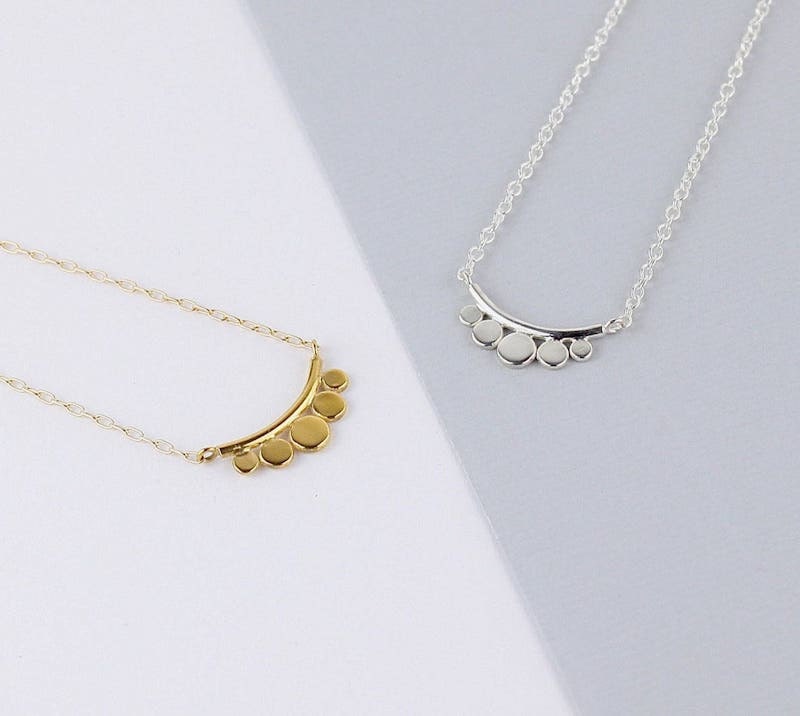 SHOP: Dainty layering necklace in gold and silver from Marcia Vidal Jewellery, from $104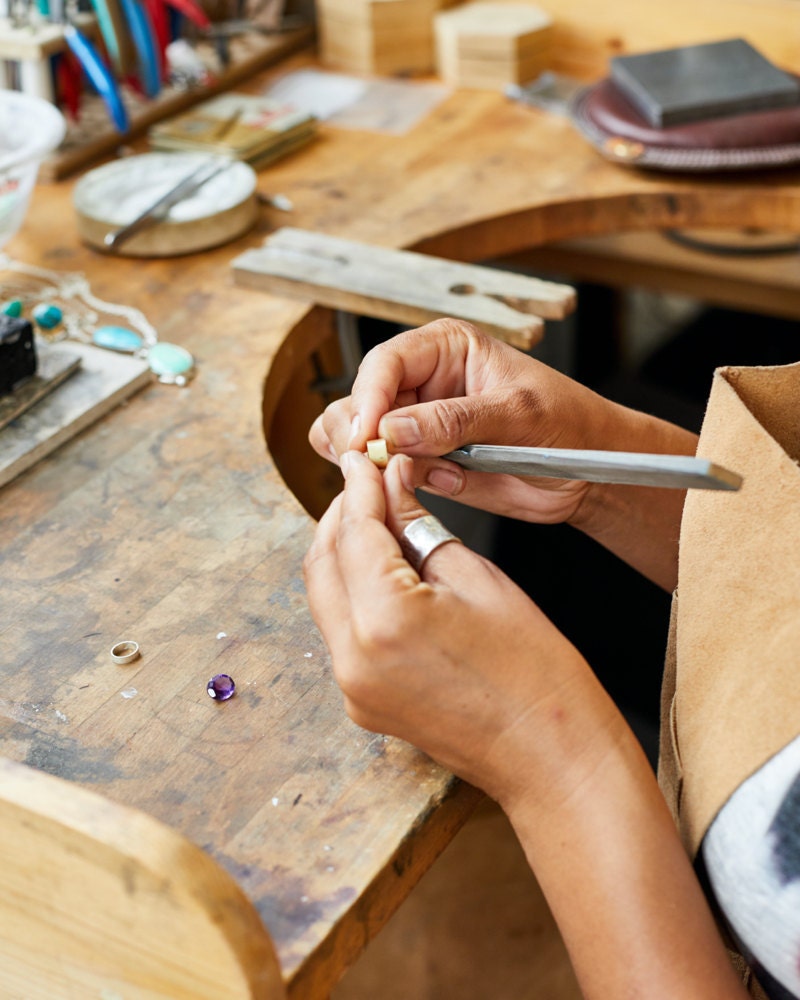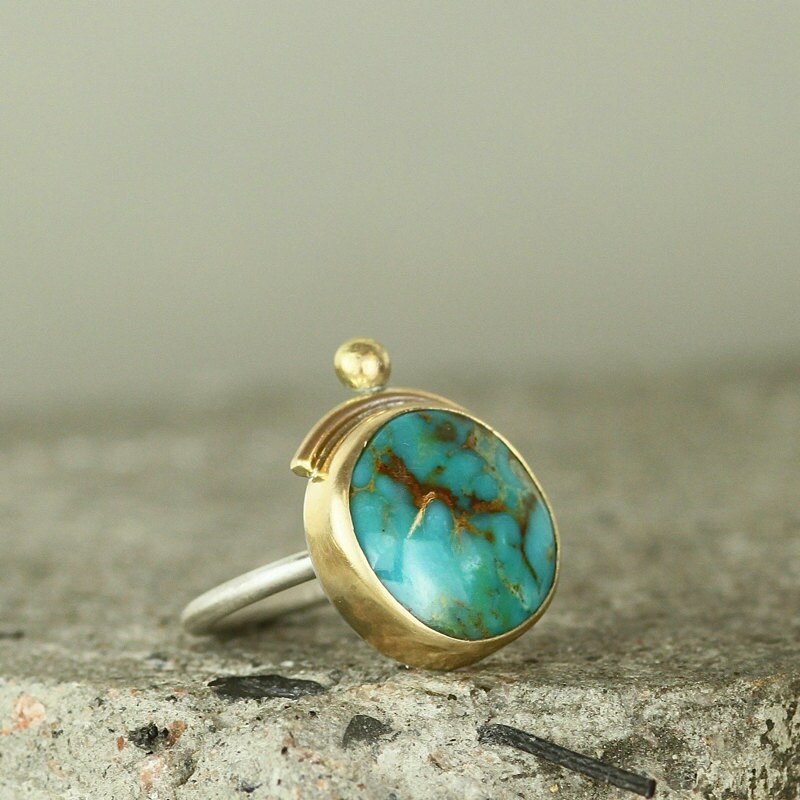 SHOP: Turquoise statement ring from Marcia Vidal Jewellery, $445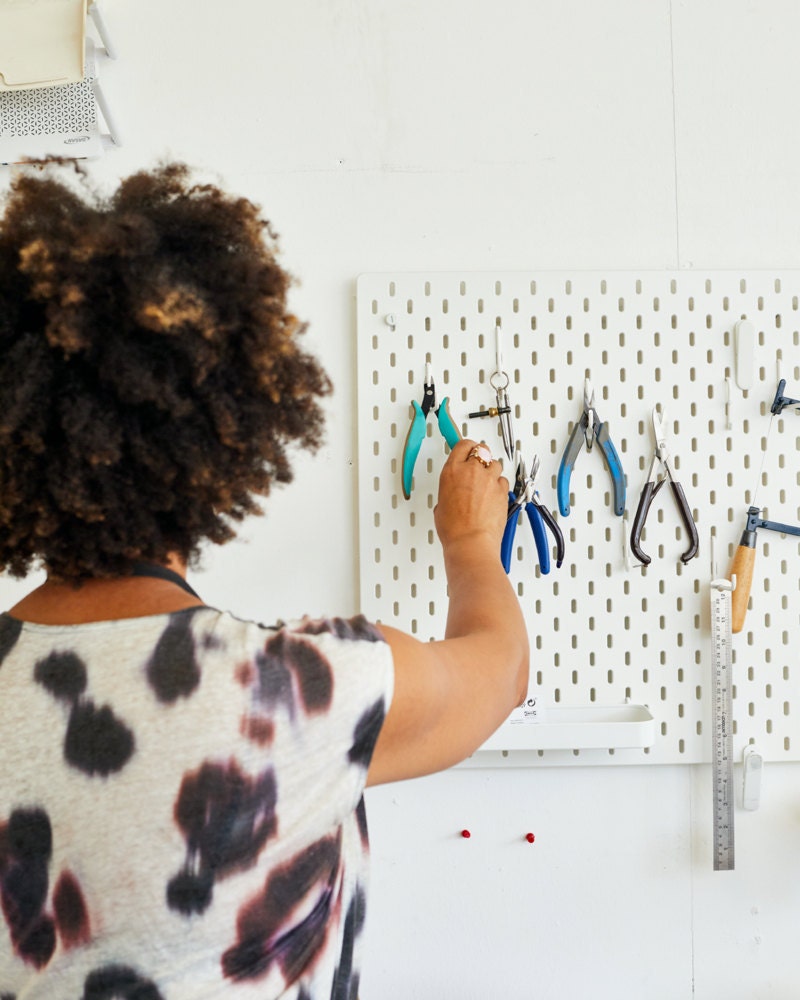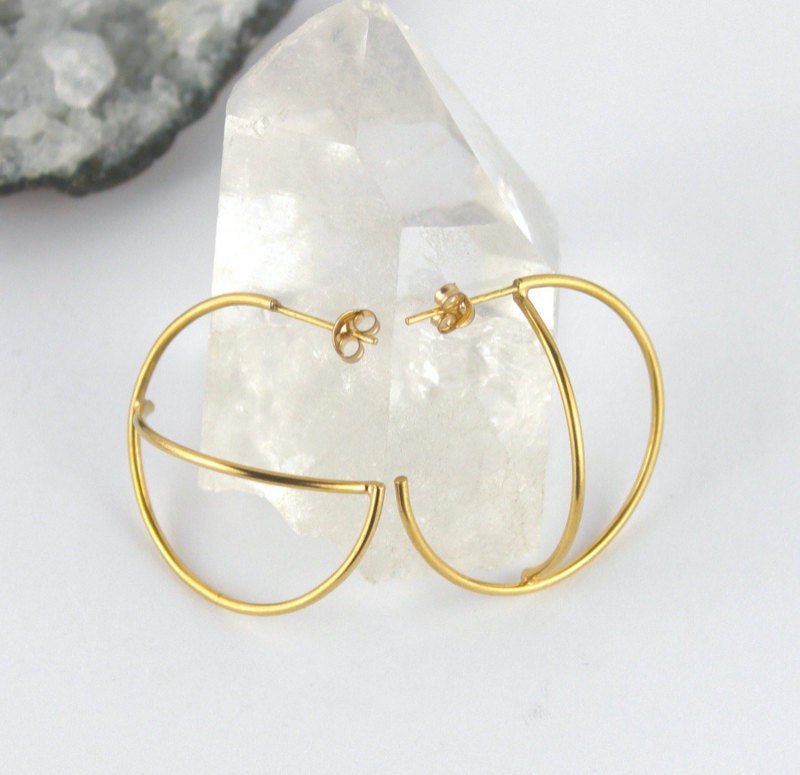 SHOP: Gold space hoop earrings from Marcia Vidal Jewellery, $83
How did your Etsy shop come about?
After I got back to London, I bought some basic jewelry-making tools and kept practicing at a desk in the corner of my bedroom. I lived in shared accommodations, and didn't have a proper jewelry bench for years. So I'd work at pieces in my room and then go traveling again for a few months, taking all my tools with me and working at corner tables in the guest houses I stayed in. My backpack would be about 60 pounds because I had so much stuff in it!
Eventually, I had enough items that I made a website, but the problem was I was good at starting a lot of ideas, and bad at finishing them. A couple of years later, I did a silent meditation retreat here in England, and when I was done, I felt so focused and aligned. I had all these ideas for a collection, and I went home and finished everything. My sales grew steadily from there, and slowly I was able to reduce the amount of temp work I was doing. Now I run the shop full-time.
What's been one of your most meaningful sales?
In the early days, I got a customer who bought three pieces as a Christmas present for his wife. I remember being very chuffed about that. It was really special because it felt like they saw the cohesiveness of my collection—and I loved that they were going to be worn as a set. That was a moment when I really felt like a professional.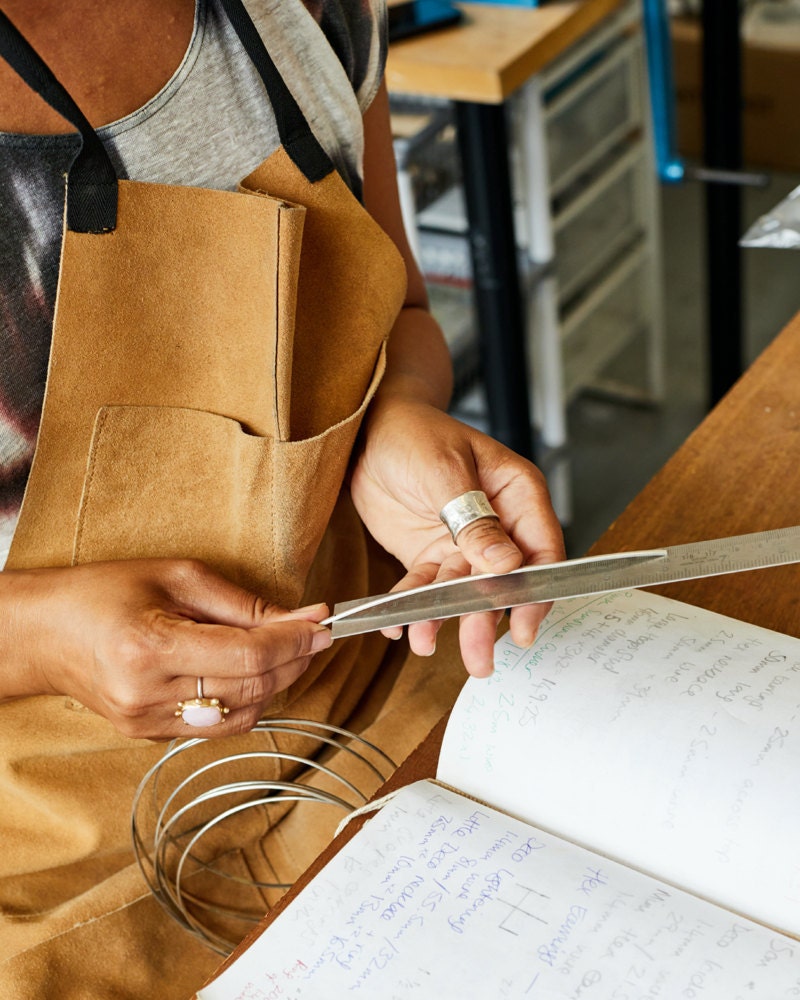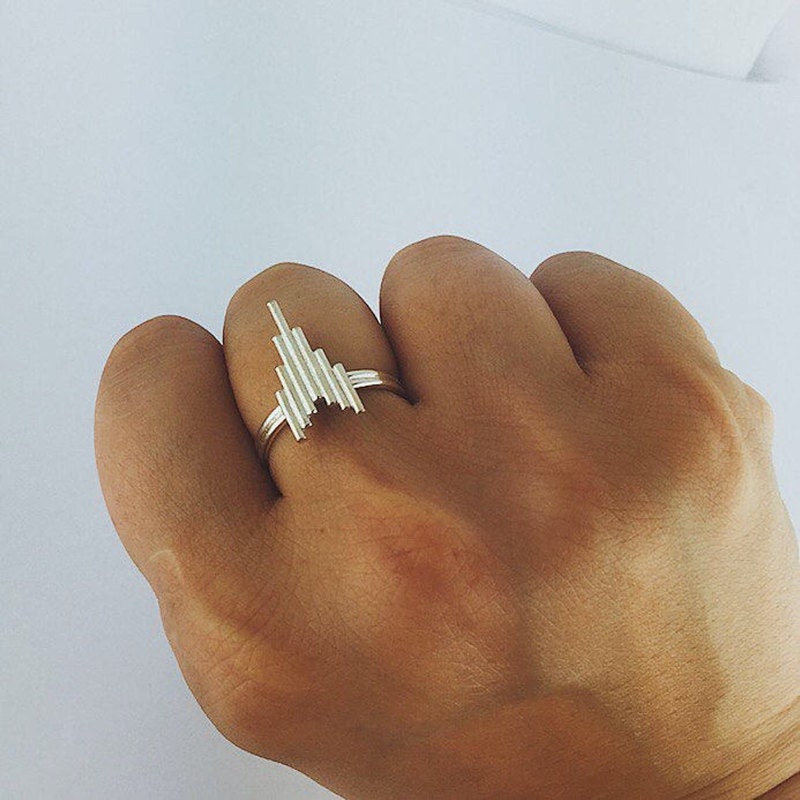 SHOP: Silver Art Deco ring from Marcia Vidal Jewellery, $95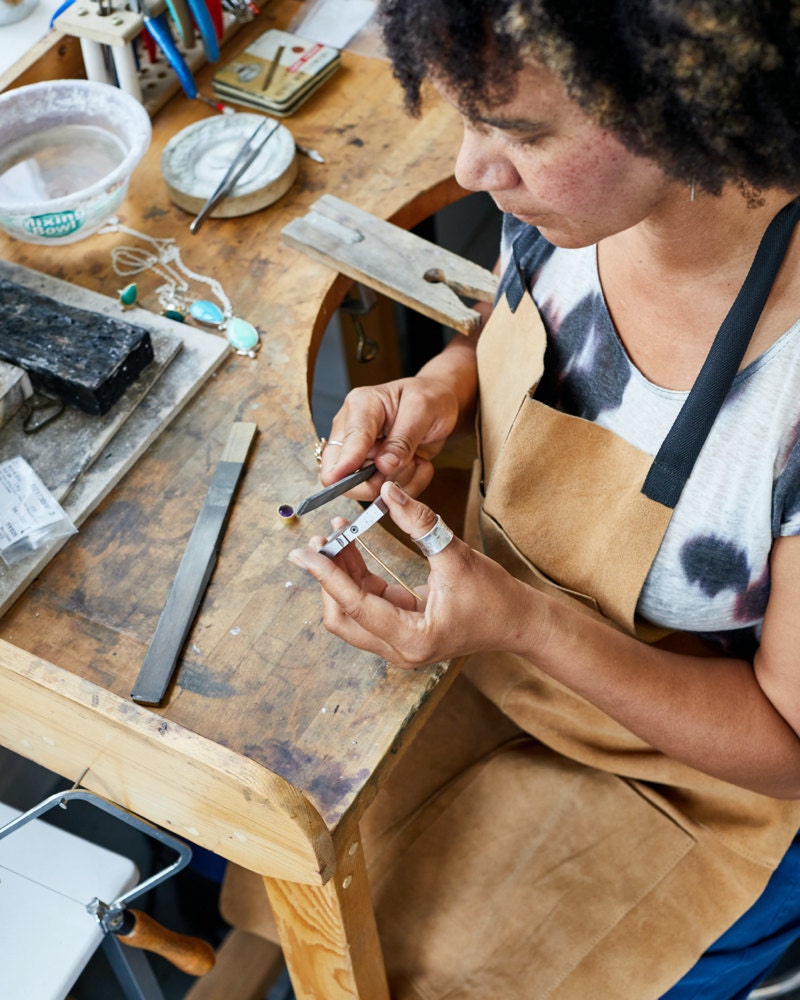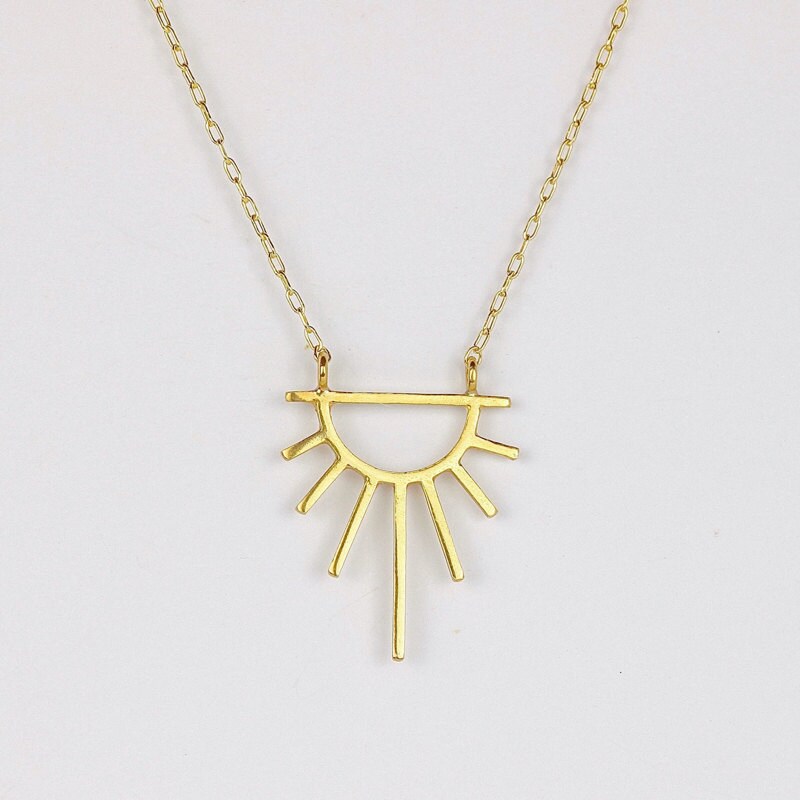 SHOP: Gold sun necklace from Marcia Vidal Jewellery, $120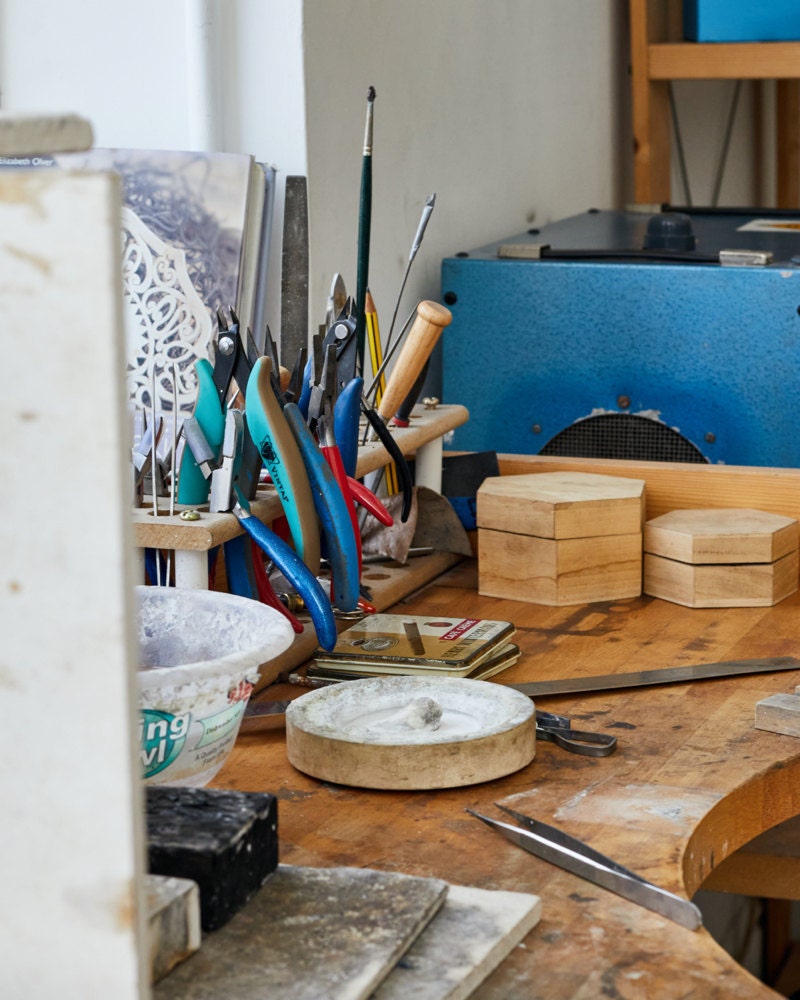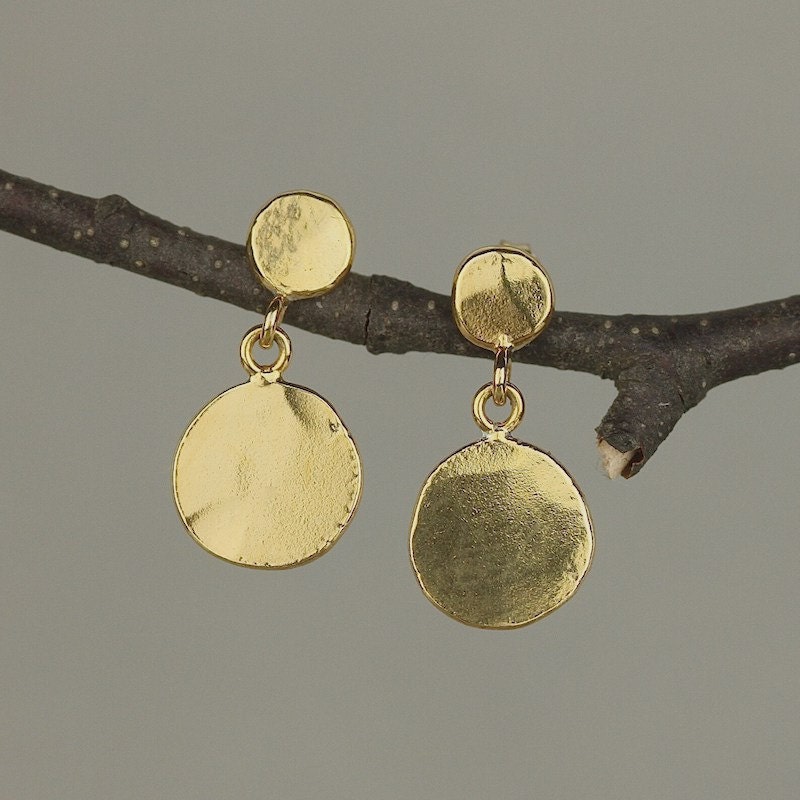 SHOP: Gold coin drop earrings from Marcia Vidal Jewellery, $76
How have your travels inspired your jewelry-making aesthetic?
When I studied in Rajasthan, I fell in love with their tribal jewelry—it's quite substantial, with lots of studs. It's very pretty, but it's also got a real attitude—it's almost a bit punk. I'm a bit of a punk too, so it really stayed in my psyche. Stud work is something I really love, and I have a lot of studded pieces in my collections.
I also really love the colors of India—the bright pinks and greens, and similarly brilliant colors. It's been a massive influence on me. I'm starting to include a lot more gemstones in my work now, and whenever I do, my main draw is the color.
Which gemstones are your favorites to work with?
At the moment I'm working a lot with turquoise. It's such a popular stone—I love turquoise and people love turquoise! But my favorite stone is called chrysoprase. It's a bright apple green. I actually have a lot of stones, because I always buy them along the way during my trips. And then I figure out what to do with them. I've got too many! It's quite hard to make all the things that are in my head.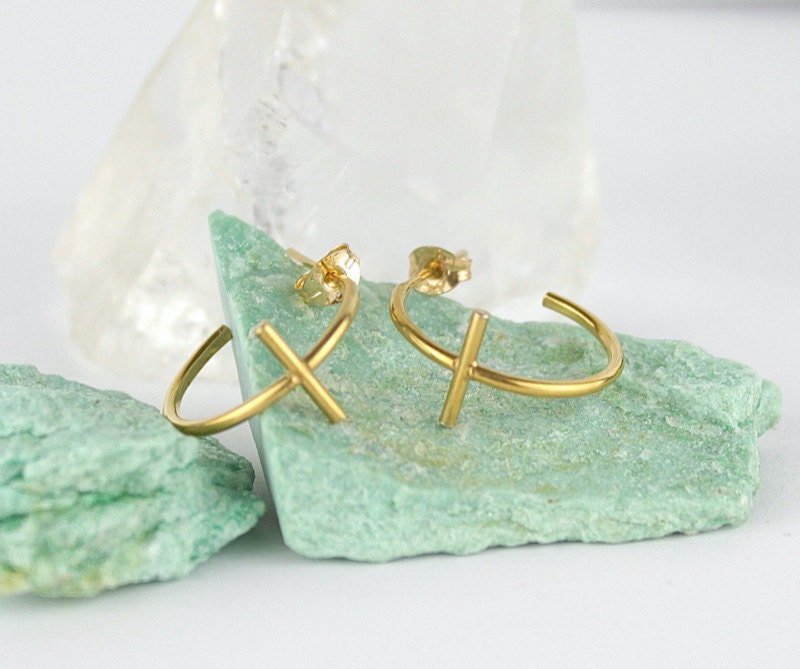 SHOP: Gold cross earrings from Marcia Vidal Jewellery, $64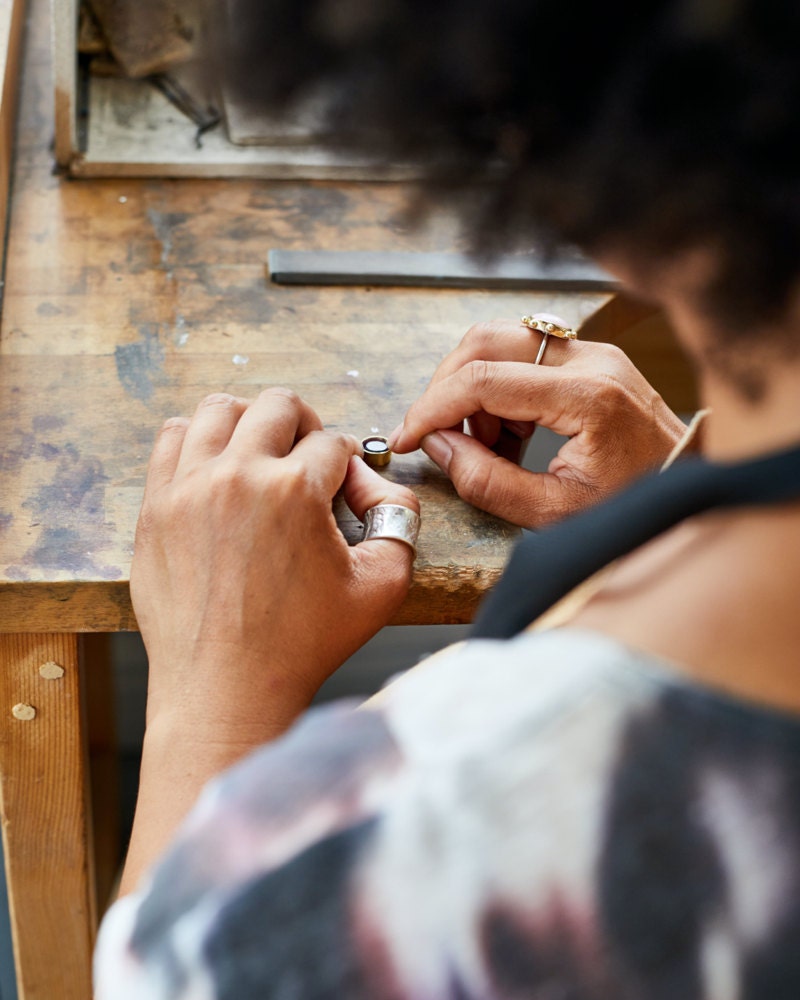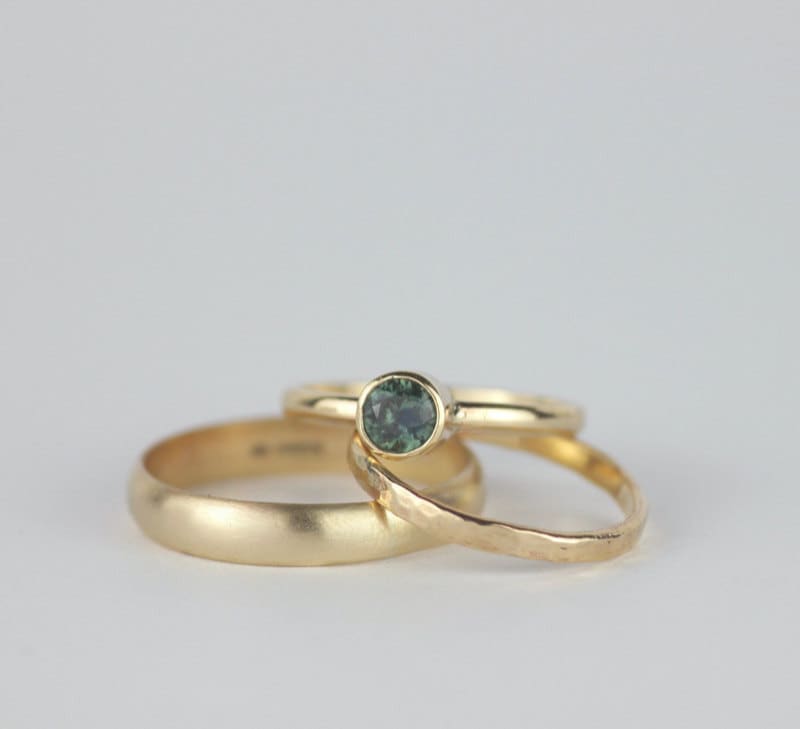 SHOP: Green sapphire engagement ring, from $572; hammered gold wedding band, from $203; men's minimalist gold wedding band, from $350; all from Marcia Vidal Jewellery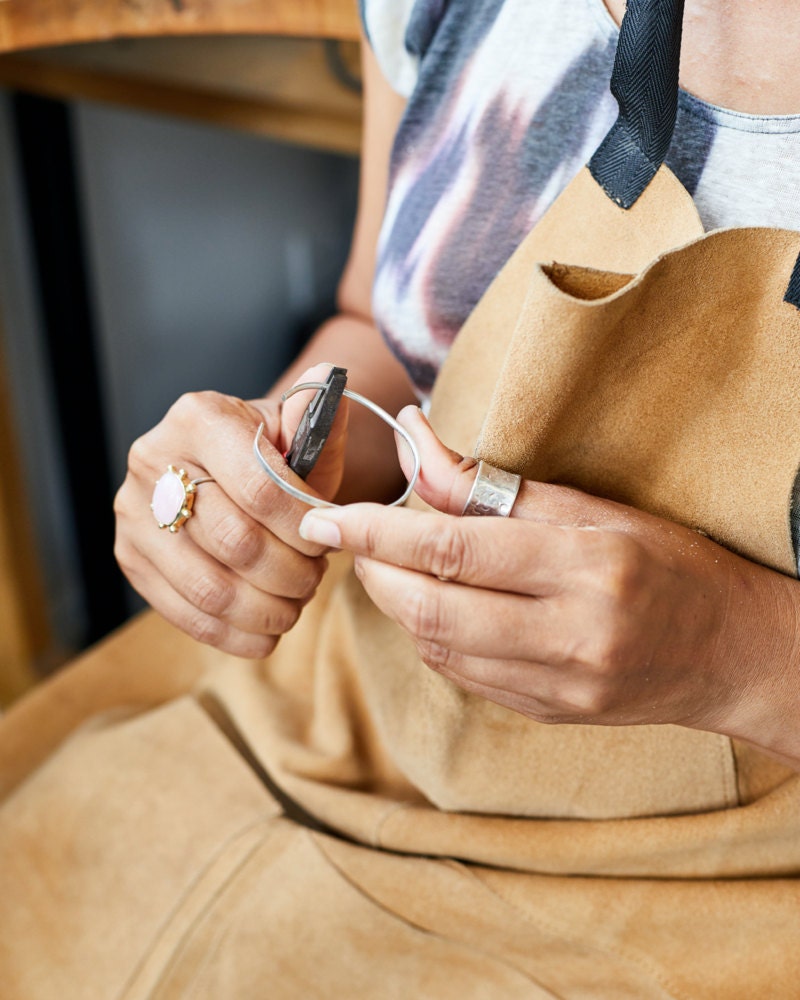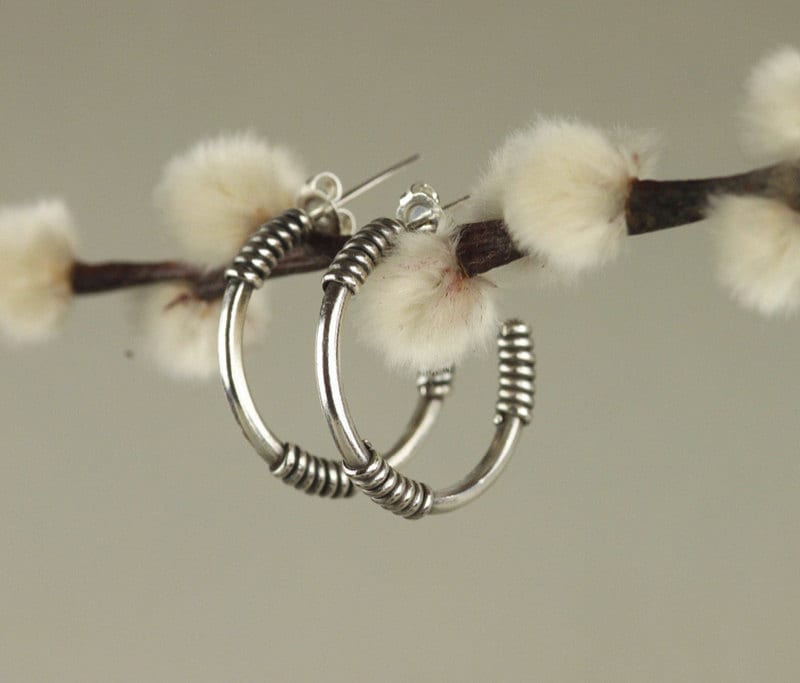 SHOP: Silver wire-wrapped hoop earrings from Marcia Vidal Jewellery, $64
You also make wedding jewelry. What made you decide to branch out into that arena?
About four years ago, a friend of mine commissioned me to make her engagement ring, as well as wedding rings for her and her partner. I did them for a really good price because I'd been wanting to do it for ages. It gave me a chance to make some pieces that I could photograph and list on my site. And then everything just took off from there. It's nice, because I have really meaningful interactions with my wedding ring customers. A lot of them actually come into my studio—they contact me and ask if they can come and see the ring. I get to meet customers that I wouldn't know otherwise, which is lovely.
Do you approach your wedding pieces differently from your other work?
My wedding and engagement rings are generally quite streamlined and minimal. I also have one style that's inspired by ancient Roman jewelry—when I started working with gold, I realized that there's something about the ancient look that I love—a little bit more rustic, or with a brushed finish.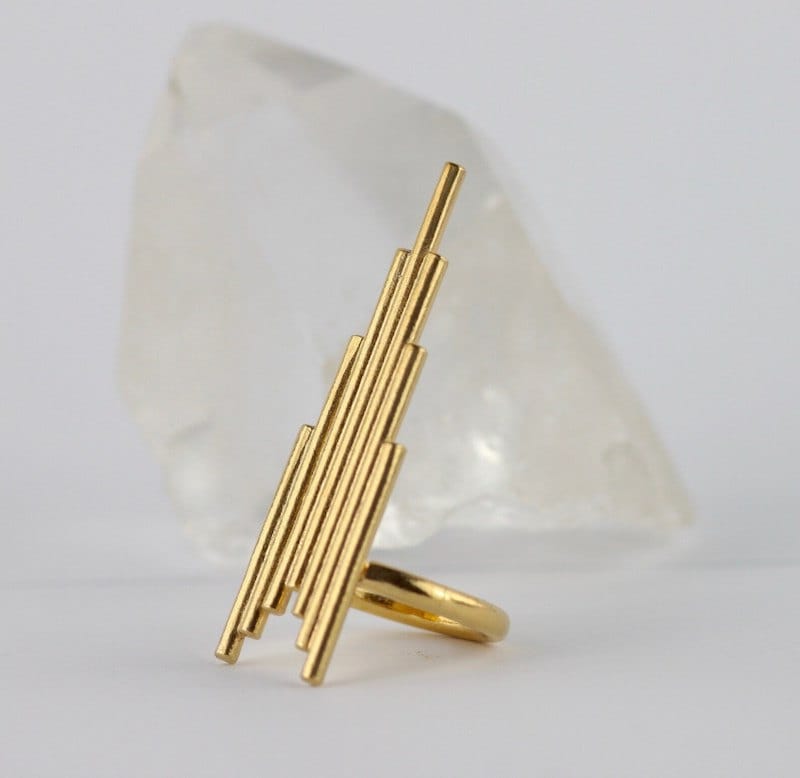 SHOP: Gold Art Deco statement ring from Marcia Vidal Jewellery, $159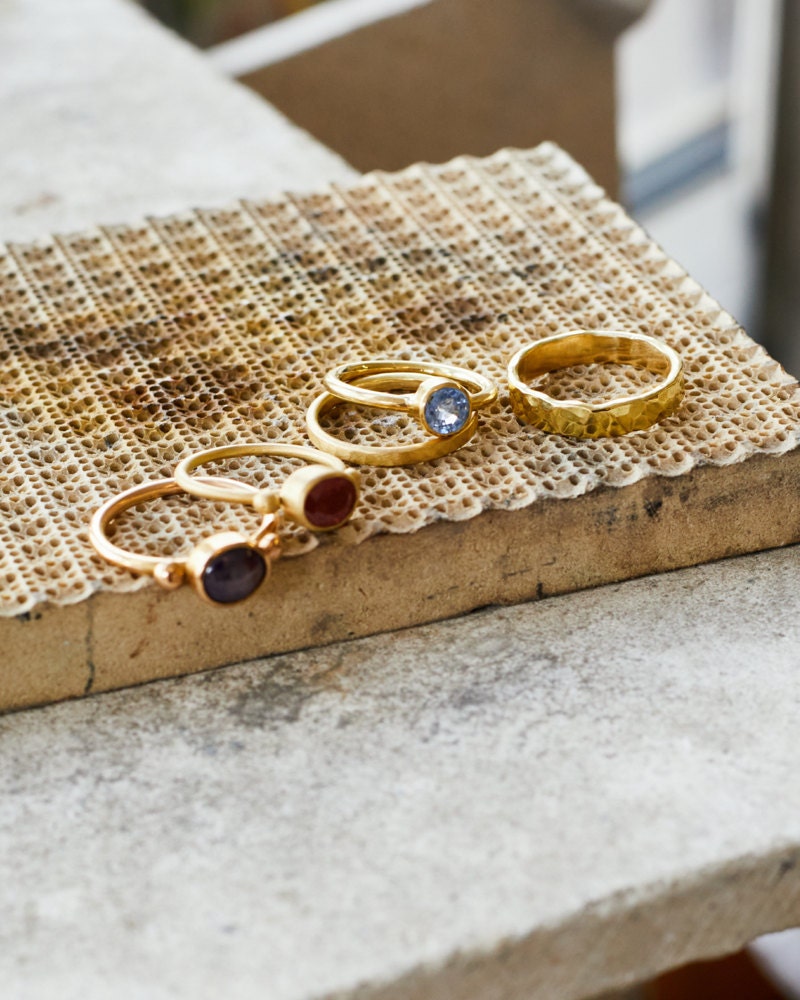 SHOP: Engagement rings from Marcia Vidal Jewellery, from $464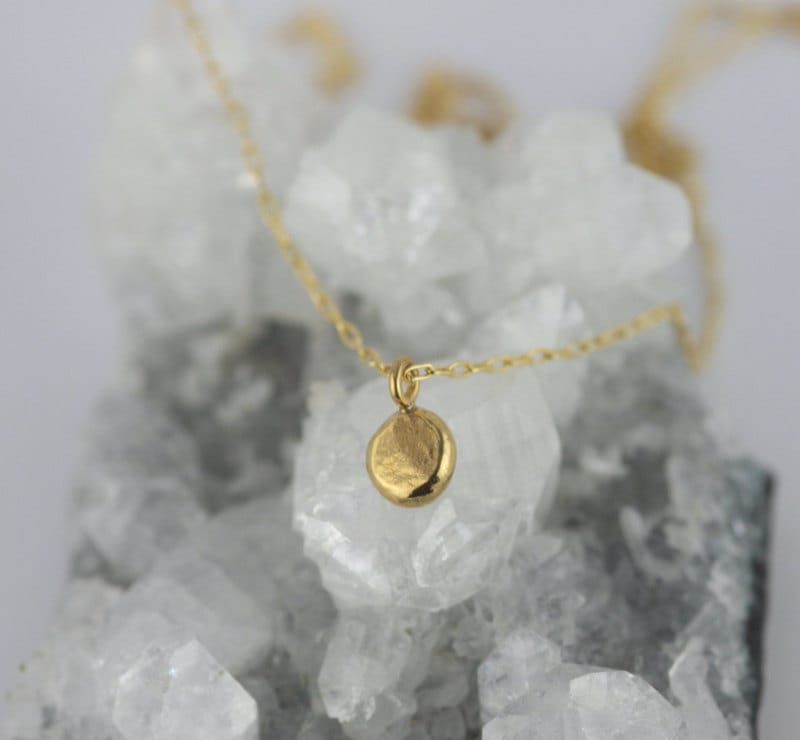 SHOP: Gold pebble necklace from Marcia Vidal Jewellery, $45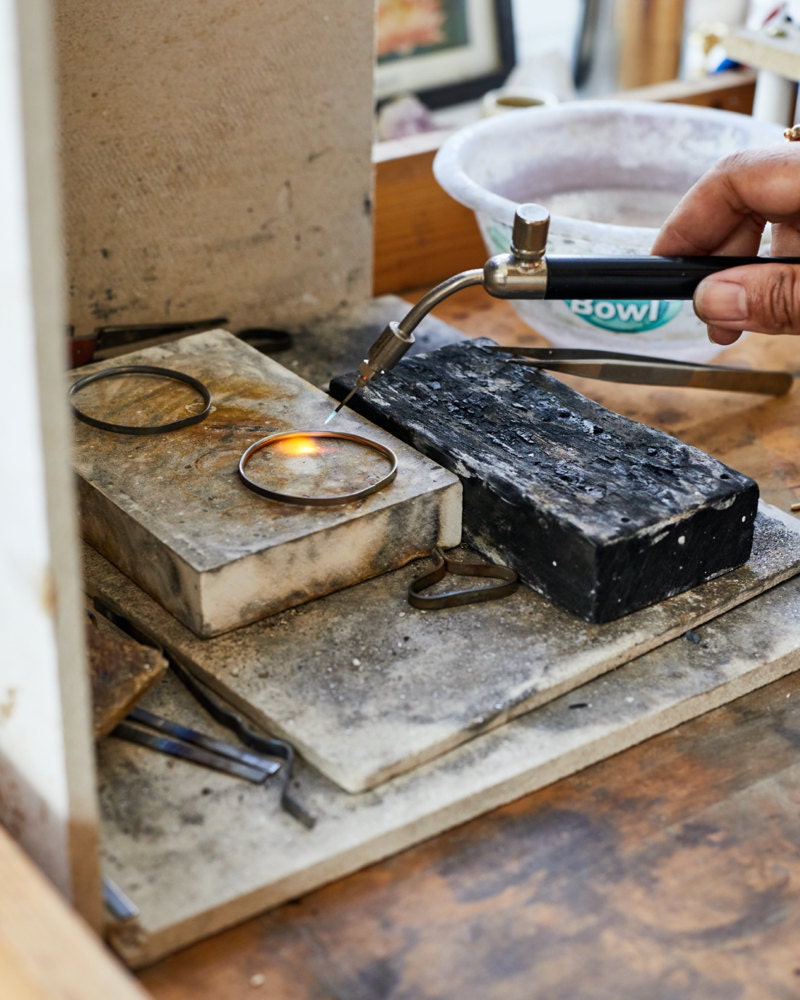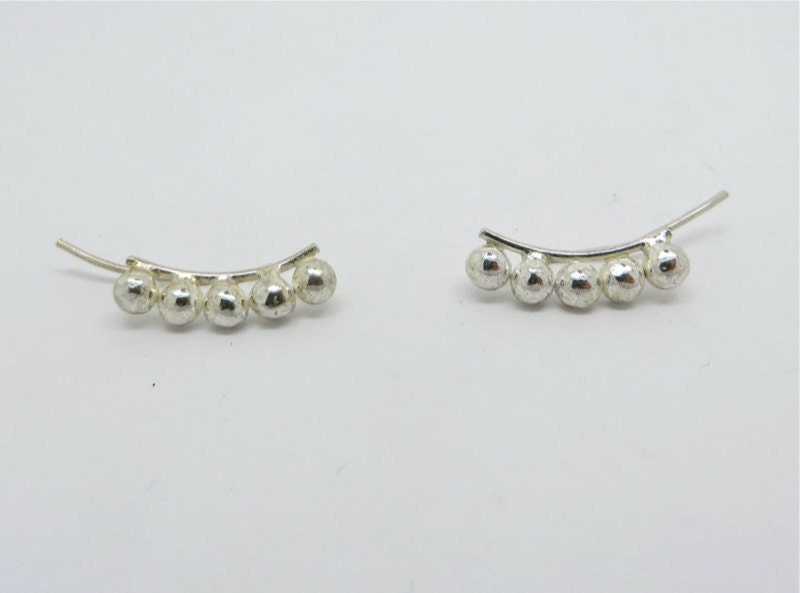 SHOP: Silver studded ear crawlers from Marcia Vidal Jewellery, $57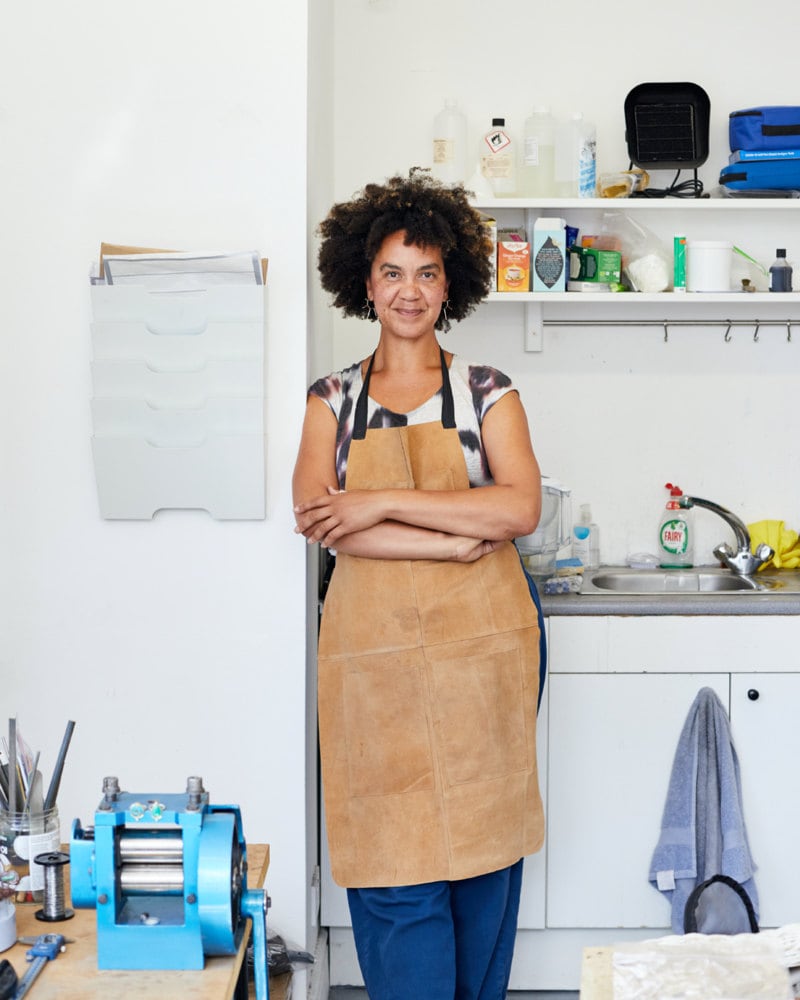 How does symbolism factor into your pieces?
There's a lot of sun symbolism in my work. I'm quite pagan—I'm really into elemental magic and the power symbolism has in shifting your mindset. It also could be because I live in England, where we never get enough sun!
I always want to make things that are my own, because the things that inspire me are not always from traditions that I'm a part of. So even if a tradition might align with my beliefs or resonate with me, I never want to culturally appropriate it. But I can use the essence of its symbols, and create things based on what I want to call into my life. So for instance, the sun represents new beginnings and positivity. I like the idea of people putting these pieces on and having them as a reminder to embody those mindsets.
Where will your travels take you next?
I'm planning to go to Dominica. I've put it off for the past couple of years, but hopefully it's going to happen this year. I've never been, but it's where my Dad is from, and so it will be a bit of a pilgrimage to visit some family that I've not met before. I'm really interested in exploring the indigenous culture there and learning more about their traditions. I'm not someone who's particularly beholden to one belief system, so I find it really interesting and very powerful to hear about what other people around the world believe in.
Follow Marcia Vidal Jewellery on Instagram and Facebook.
Studio photography by Ejatu Shaw. Product photography courtesy of Marcia Vidal Jewellery.