After many would-be careers — construction and social work, to name a few — Ela found her true passion: creating vibrant, nature-inspired jewelry.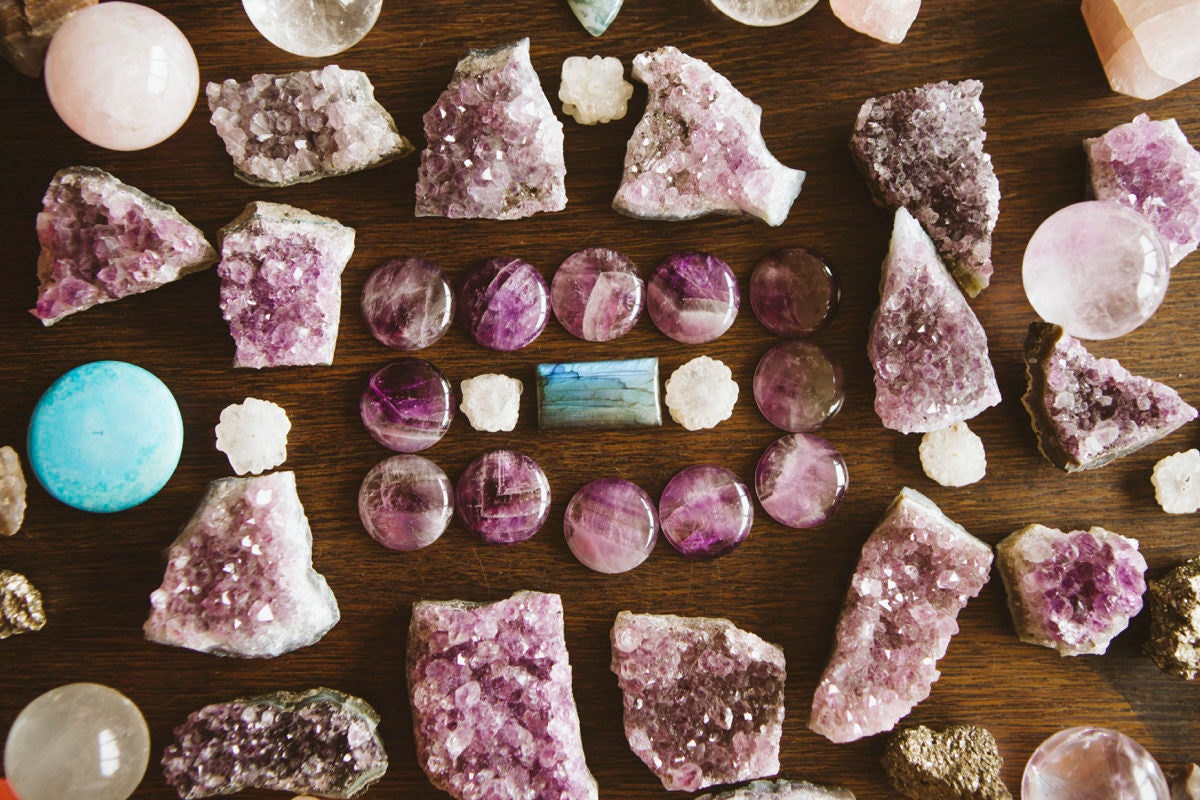 To anyone who's ever found him or herself on the not-quite-right path, and then another not-quite-right path, and maybe even another one after that, let Mariaela Turkoniak's story give you heart. Ela, as she prefers to be called, spent time studying construction, and then social work, before starting a career working with troubled teens — but she never touched on anything in those pursuits that pleased her nearly as much as making the clay jewelry she designed in her spare time and gave away to friends. "From when I was a little girl until now, my creations have always been a way to release my energy," Ela says. "It's like therapy to me, and I'm happy I found this way to express myself. I cannot imagine myself doing anything else in life." Discovering that she could actually make a living selling her
nature-inspired jewelry
was the ultimate turning point. Now, working from her home in Bielsko-Biała, Poland, with her husband Piotr and their two daughters by her side, Ela is quite literally living her dream, and her line,
Mariaela,
has gained supporters all around the world. "My shop has a rising number of fans, and it is incredible to see how it has grown," she says. "I think about the future all the time; I know what I would like to do in the next six months and even over the next year. I thank my lucky stars that I can do what I love."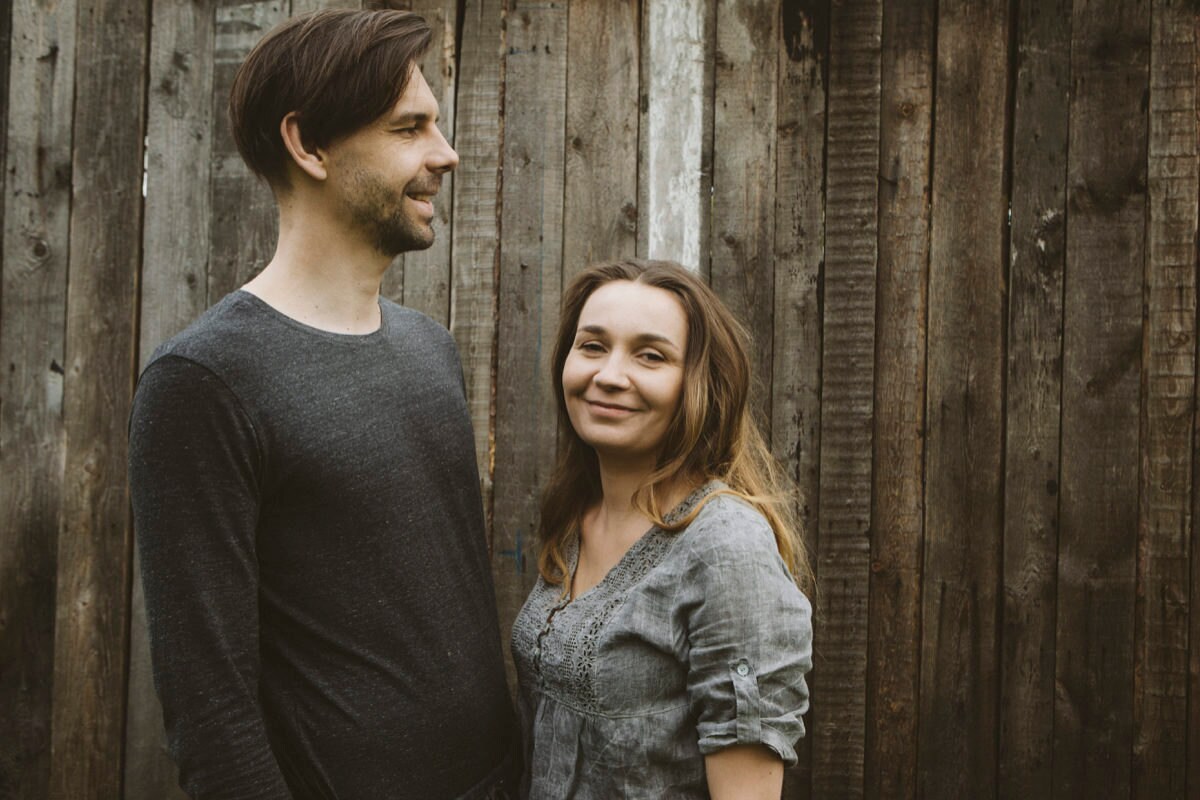 Tell us about your creative background: Were you always interested in art and design?
Ever since I was a child, I have enjoyed handicrafts; I remember I always loved playing outdoors, touching the soil, brushing the grass, digging out clay, and most of all, creating 'secrets' — making plant compositions inside glass jars. I used to spend all my days in the wild garden surrounding my home. After I finished primary school, I started my education in a school of construction, but I didn't enjoy it at all; I was an outsider, a 'hippie,' as others called me. After school I would paint, listen to music, and make bangles and clay beads — it healed me and helped me to relax. Later, I went on to a school for social studies, and after three years I started working with young people in difficult situations. Once again, I found that my choice wasn't in line with my personality. I preferred my own company, and it was too hard for me to take other people's problems on myself. This time was very constructive for me, though. I produced loads of bangles, giving them away or even selling them to other students, which helped support my tiny budget a bit. When I met Piotr and we moved in together, we started going to music and film festivals and selling my handmade ceramic necklaces from the stand we'd created. That was
it.
Having all this positive feedback from people gave me the energy to create
new jewelry
. That was the moment when I knew I was going to do this for living.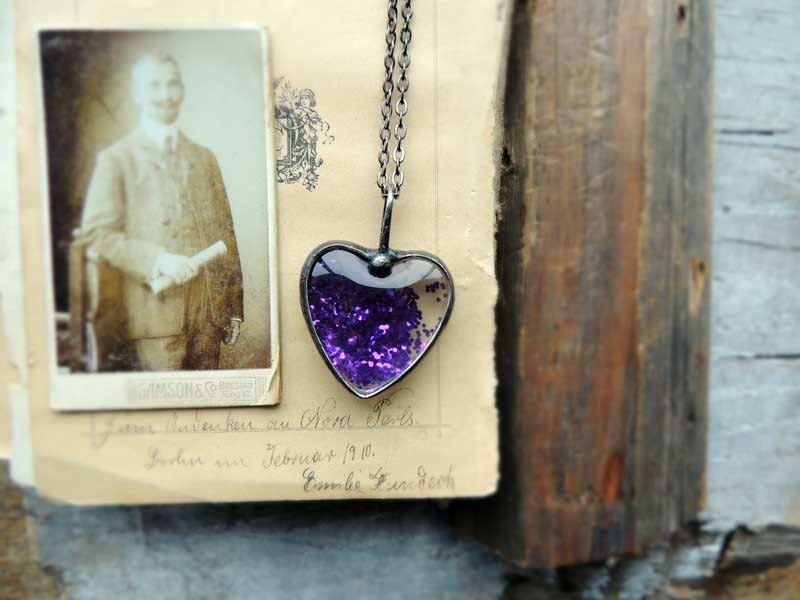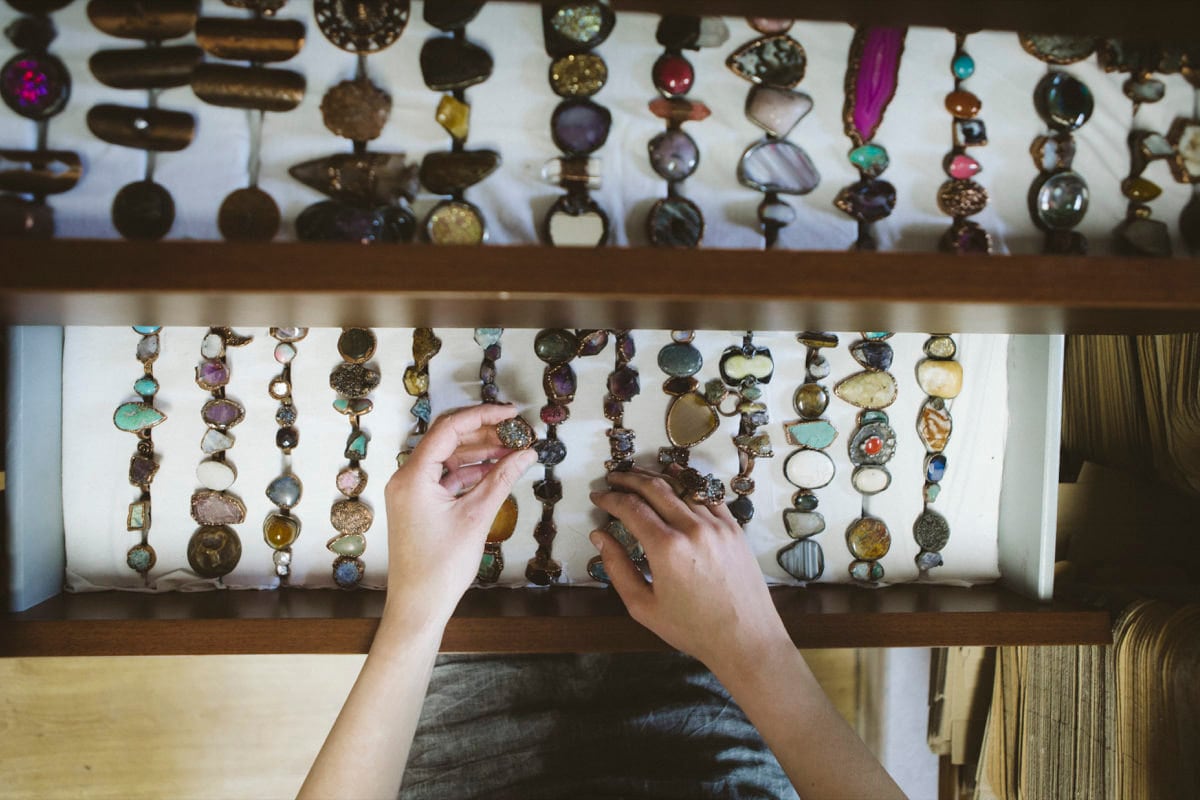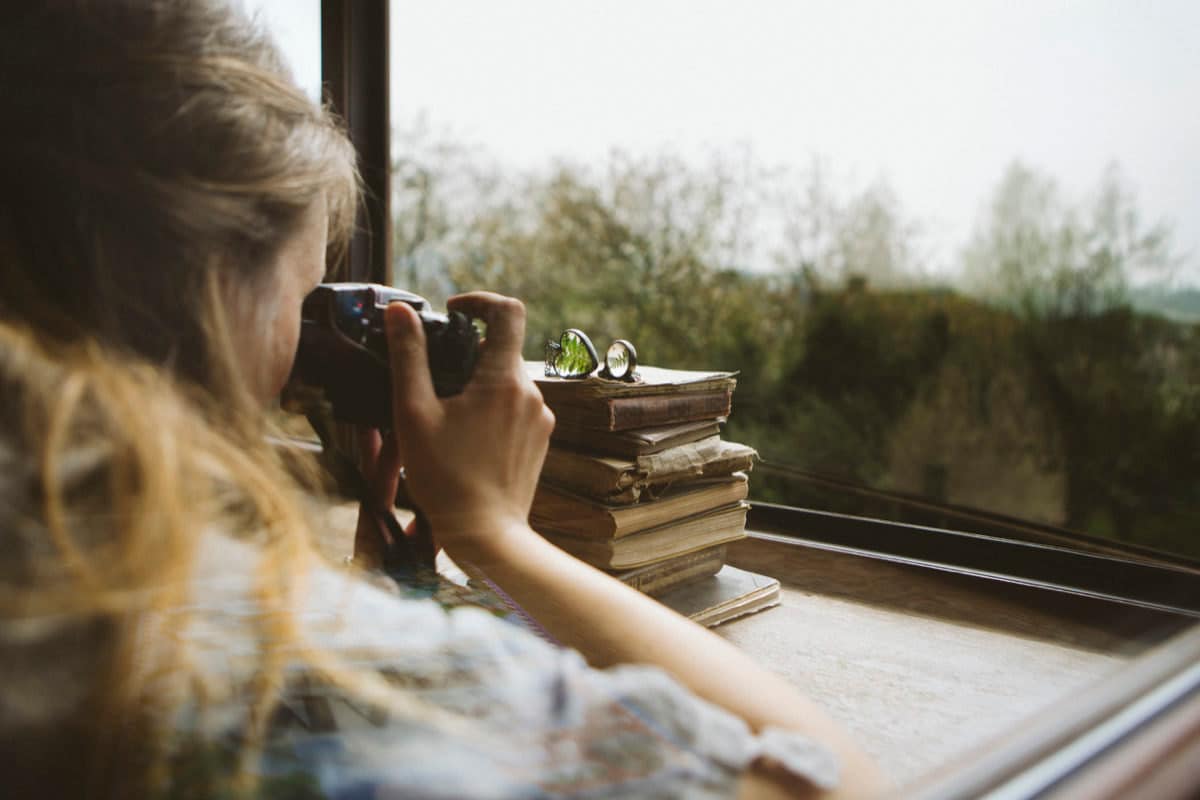 What happened next?
The Internet started evolving around that time, too, and I realized that an online shop would give me the opportunity to reach new clients. I learned how to take photographs of my work (and how to model the pieces). I also bought a glass kiln and attended a glass fusing workshop, which allowed me to design and create my own glass for a different style of rings and necklaces. I learned about stained glass techniques and started creating all kinds of jewelry using this new ability. In 2012
I joined Etsy
, hoping that my work could also be appreciated abroad. I've been on the site four years now, and I have to say it gives me a lot of freedom and peace. My mind is constantly inventing new designs; I create about 10 new pieces each day, all one of a kind. I feel like I have an endless creative source, and that feels great.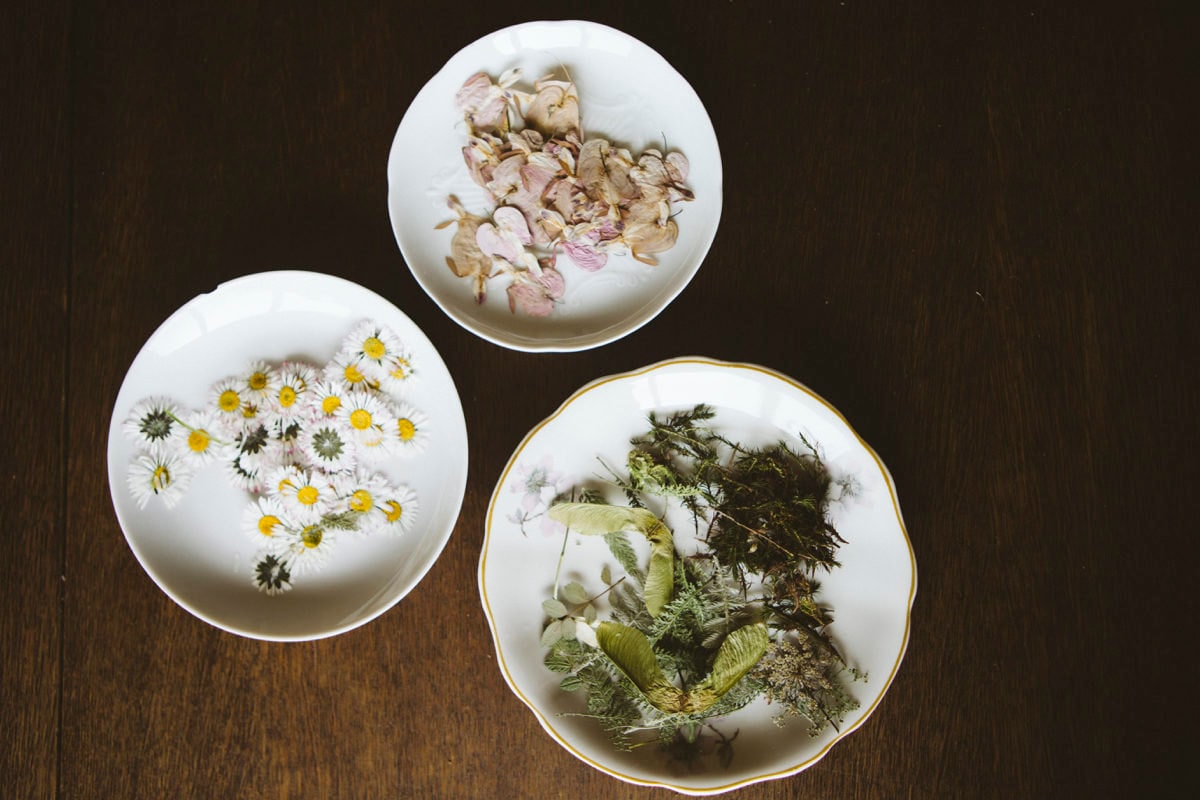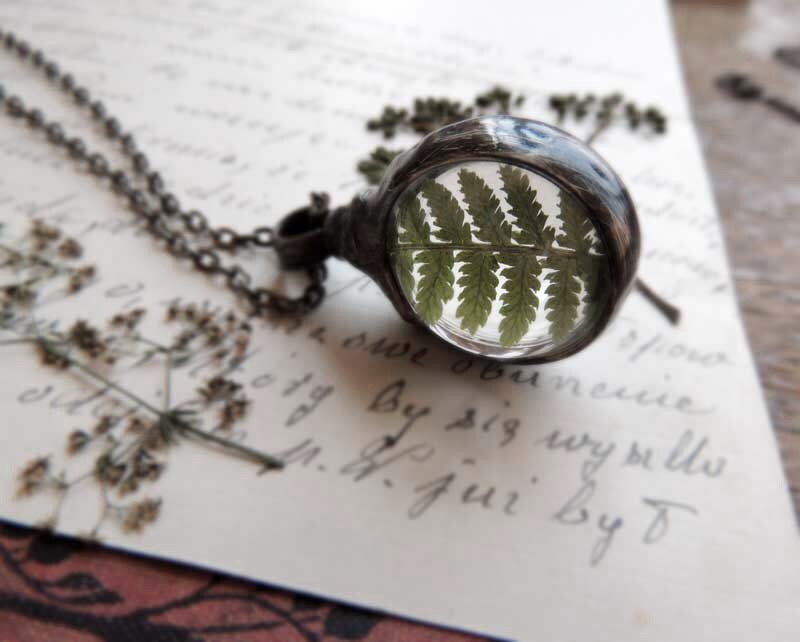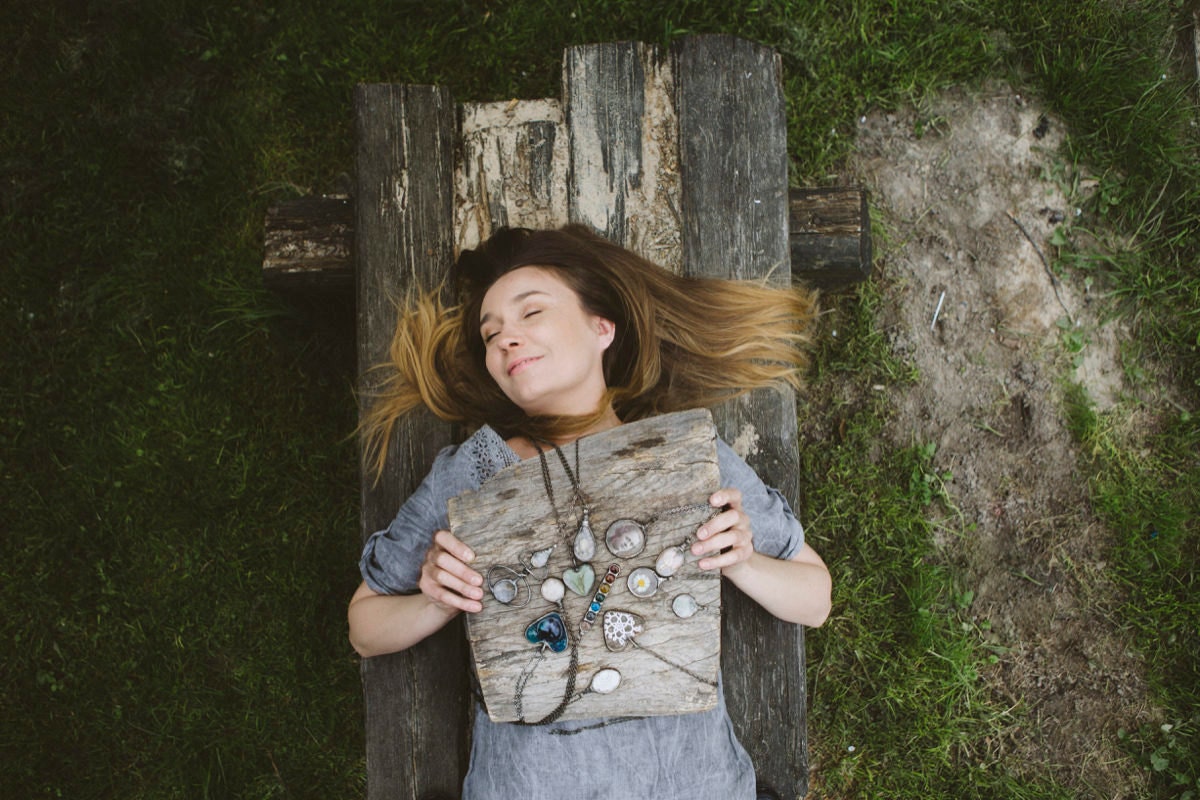 Both the delicate flowers and the heavy stones are incredibly personal to me. They equally represent the two distinct sides of my personality and complement each other very well.
Since your work has so many natural elements, do you find that your designs change with the seasons?
Yes, of course. During the summer holiday, I use a lot of sand and other elements in my pieces. And in the autumn, I use more flowers, as they are perfectly dried from the summer blooms and ready for use.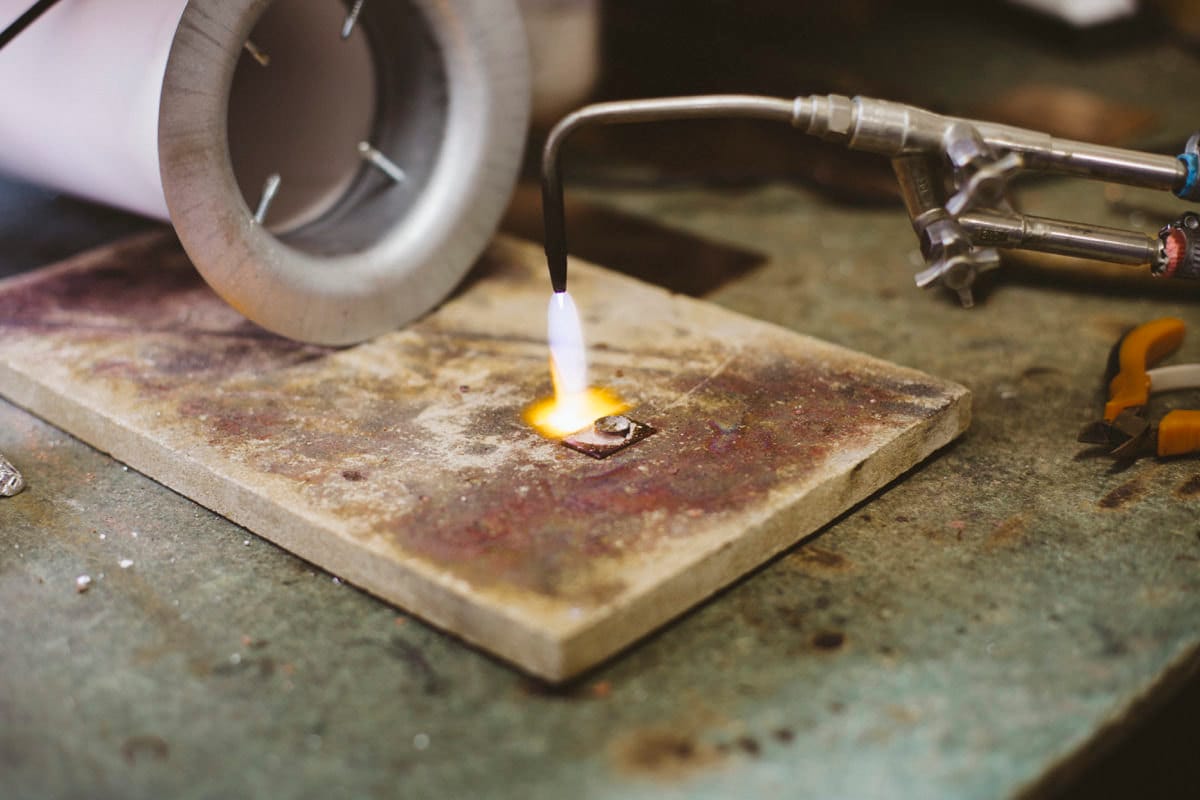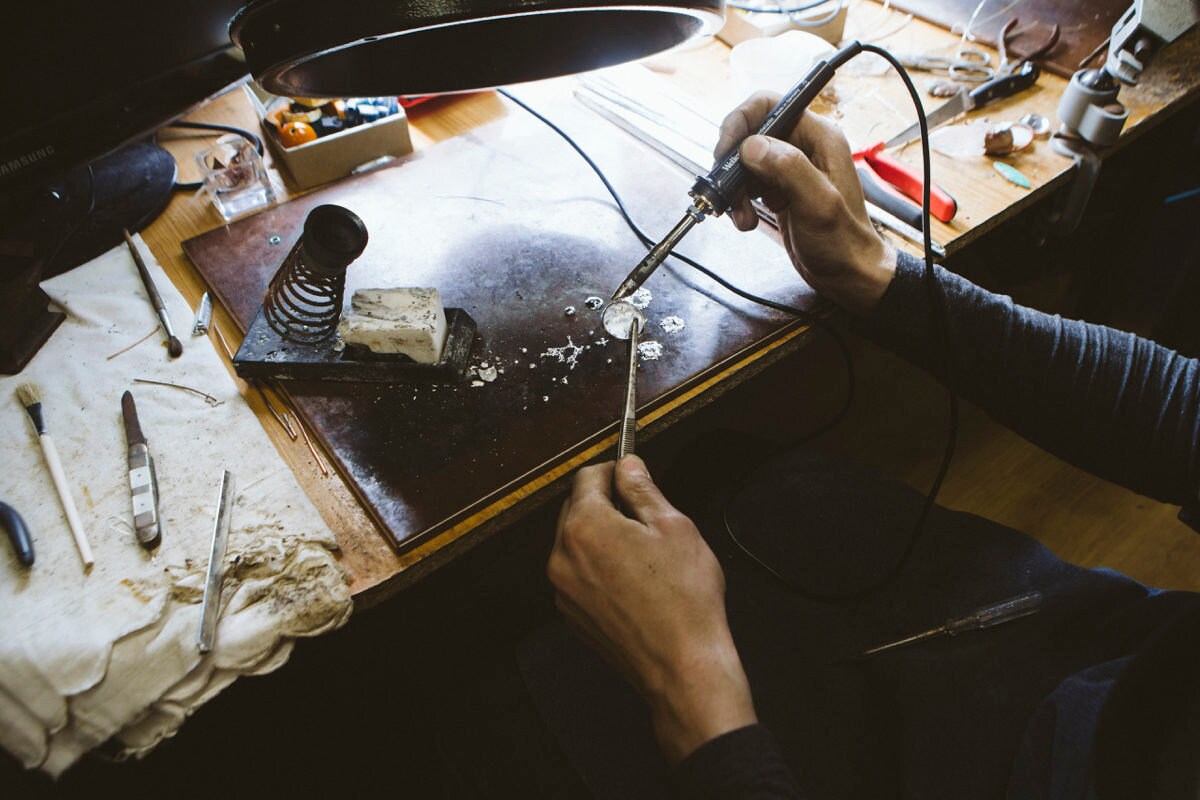 Do you have a favorite type of item to make or a favorite material to work with?
I enjoy the
electroforming method
the most. It is a very intuitive, instinctive technique, which utilizes electricity; I can never predict the final effect. It is also an unknown technique in my country — there are no courses or classes for it. I had to work hard and make many mistakes to learn it, but I didn't give up. The final effect is really satisfying.
What is your design process like? Or is it different every time?
I always start with a hands-on approach to my materials. It may come as a shock, but I have never made any rough sketches; my ideas appear during the creative process. For example, I take a piece of stone into my hand, and in that moment decide if it will become a bracelet, a necklace, or a ring. The stones make their own decisions.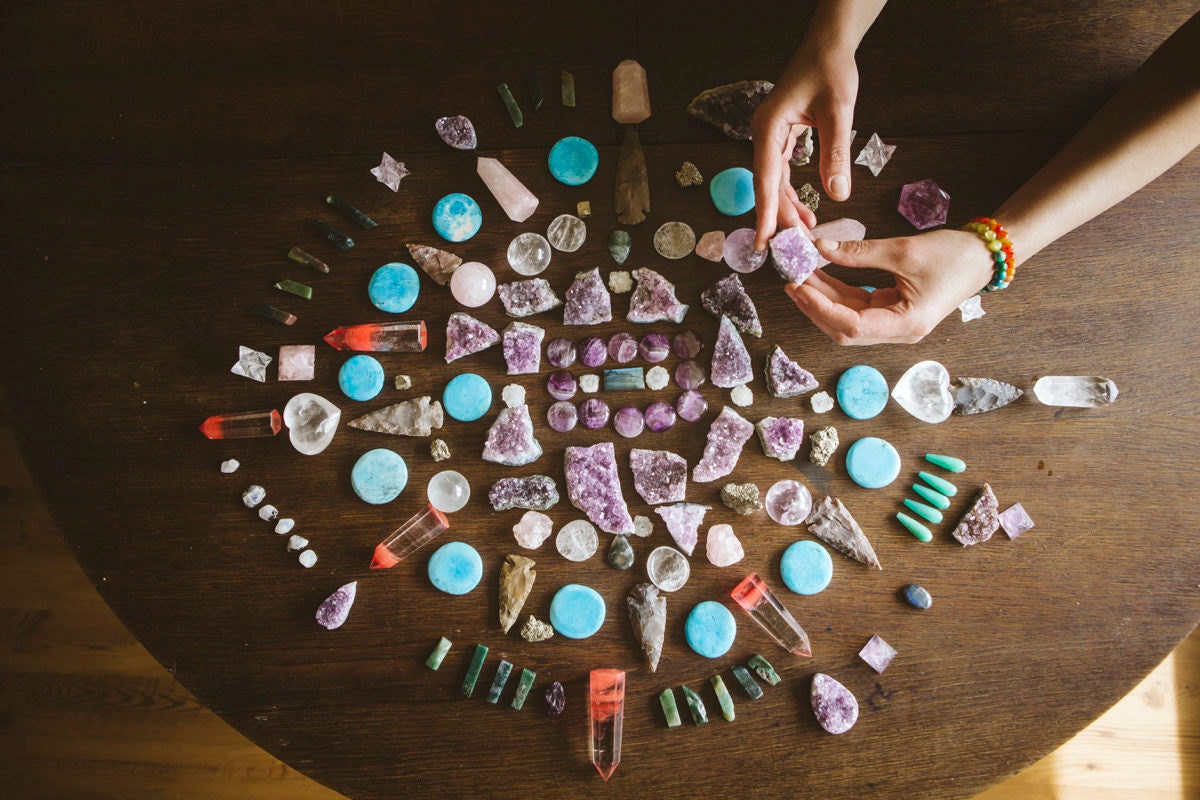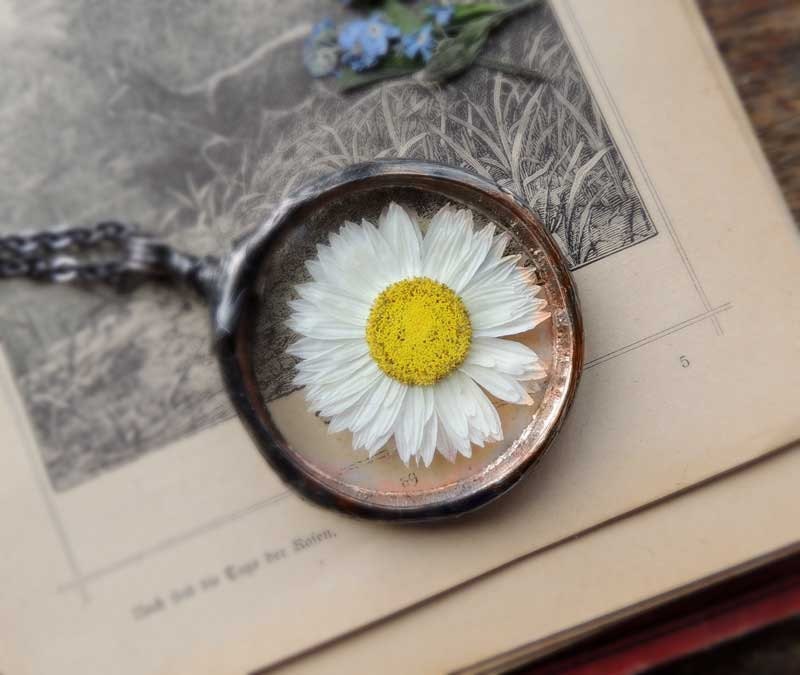 What's the most popular item in your shop, and how did that design come into being?
The glass necklaces with natural flowers are in great demand. For example, the dandelion flower holds great meaning: It has an evanescence, an ability to vanish or fade away. With my necklaces, I am able to capture this fleeting moment and create a mysterious window into nature that lasts forever.
What do you love most about your work?
I love everything about my job, but recently I've had to hire some new employees to help with customer service, photography, and with packaging and sending orders. I always liked to do all of that myself, as I think every action in your business is very important and you have to be involved in everything. But my focus will now be primarily on marketing and management, with two hours set aside each day to focus on new creations.
What are your goals for the future of your shop?
I am very open-minded about Mariaela's future. From the beginning, I trusted that Etsy could provide me a great opportunity for success, but it doesn't come easy. My dedication, hard work, and ability to listen to and anticipate my customers' needs have proved invaluable. I am very proud that my store offers one-of-a-kind products which are all handmade. I will continue to look for new jewelry making techniques and trust that my products will be embraced by customers all over the world.
Photographs by Ula Koska. 
Save Save