Using ingredients hand-picked from the earth, this mother-daughter duo creates gift-worthy accent pieces for brightening up walls, wardrobes, and more.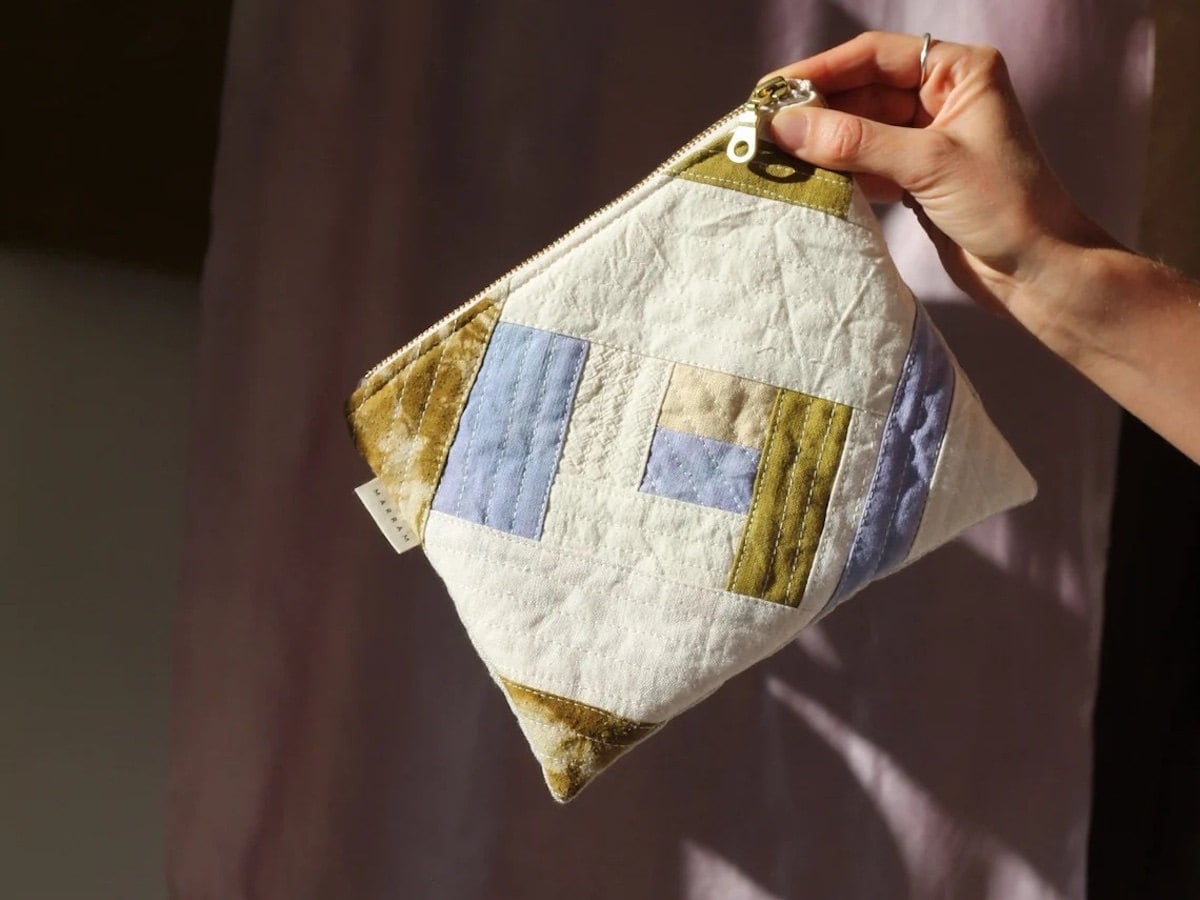 In our Featured Shop series, we shine a light on a standout shop from Etsy's talented seller community, offering readers a behind-the-scenes look at their process and story.
It might be hard to believe that you could turn a swatch of silk peachy pink using an avocado pit, or that a kaleidoscope of glowing earth tones could bloom on fabric thanks to a concoction of roots, flowers, and fruits. This astonishing alchemy is what first captured the attention of Rebecca Rigg, the plant-dyeing pro behind Marram Designs. "I was taken aback by the pure magic of natural dye and its mesmerizing process," says Rebecca, who runs her shop with the help of her mother Julie's skillful sewing. "I couldn't believe you could get such a variety of color from the same dye vat!" Based in the south of France, Rebecca hand-dyes textiles in small batches using natural materials that range from rose petals to red onions. The living, breathing nature of these ingredients means no two pieces are exactly alike, making every lustrous scrunchie, scarf, and colorful tapestry a one-of-a-kind expression of style.
While Rebecca is thrilled by the element of surprise, she's also drawn to this method for environmental reasons. "Being mindful of the impact we leave behind is important to us," she says. "We try to be as conscious as possible when it comes to our materials." This mindset extends to the cloth used in Marram Designs items as well. Rebecca and Julie upcycle vintage textiles sourced from local thrift stores, and only use natural fibers like cotton, silk, and linen. Any leftover fabric is put to work as well—patchwork that is, as part of the seamstress' textural zippered pouches and geometric quilted wall hangings.
Read on to learn about Rebecca's unique dyeing process and discover her tips for effortlessly chic scarf styling, then shop the Marram Designs collection just in time for Mother's Day.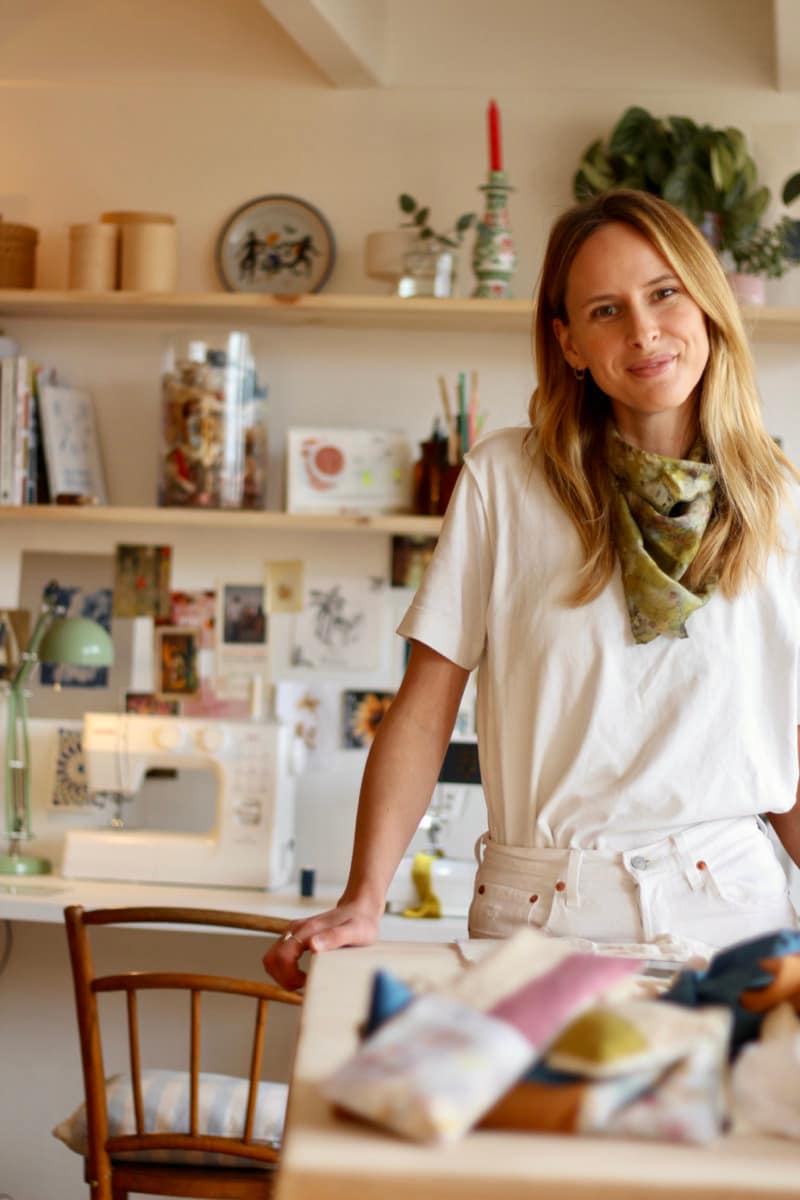 How would you describe the Marram Designs aesthetic?
Marram is a modern take on old practices. Marram was founded on the principles of honoring the traditional crafts we use today, be that the ancient art of natural dyeing or the tradition of patchwork. I feel so fortunate that mum has passed down her sewing skills to me, which is something I plan to pass on to my children as well.
What's it like working with your mom? How do you complement each other?
It's a nice dynamic. I do the majority of the dyeing and we both do the sewing. Mum is a master at quilting so she takes the reins on the larger scale quilts. Coming from an artistic family and growing up in mum's home textile studio, I've always appreciated how to work with textiles. She taught me so much about what it means to make something with your own hands, and I can't thank her enough.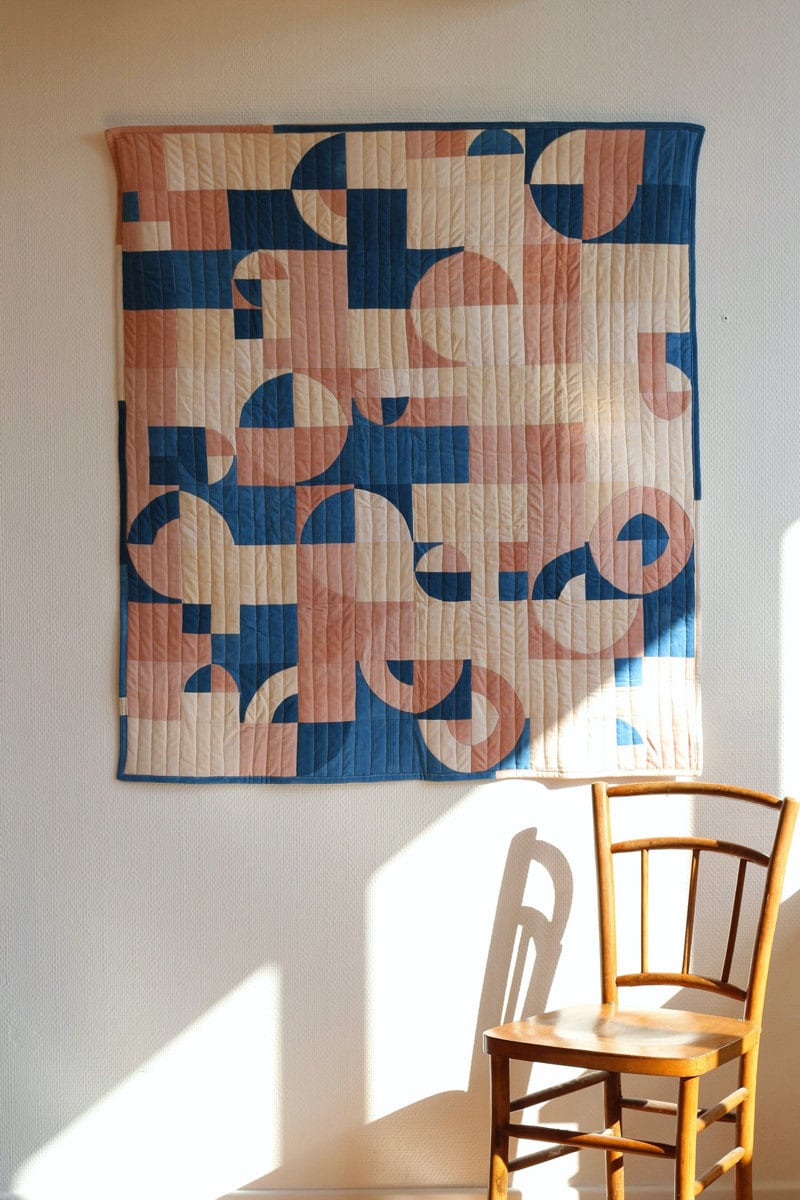 SHOP: Hand-dyed quilted wall hanging from Marram Designs, $387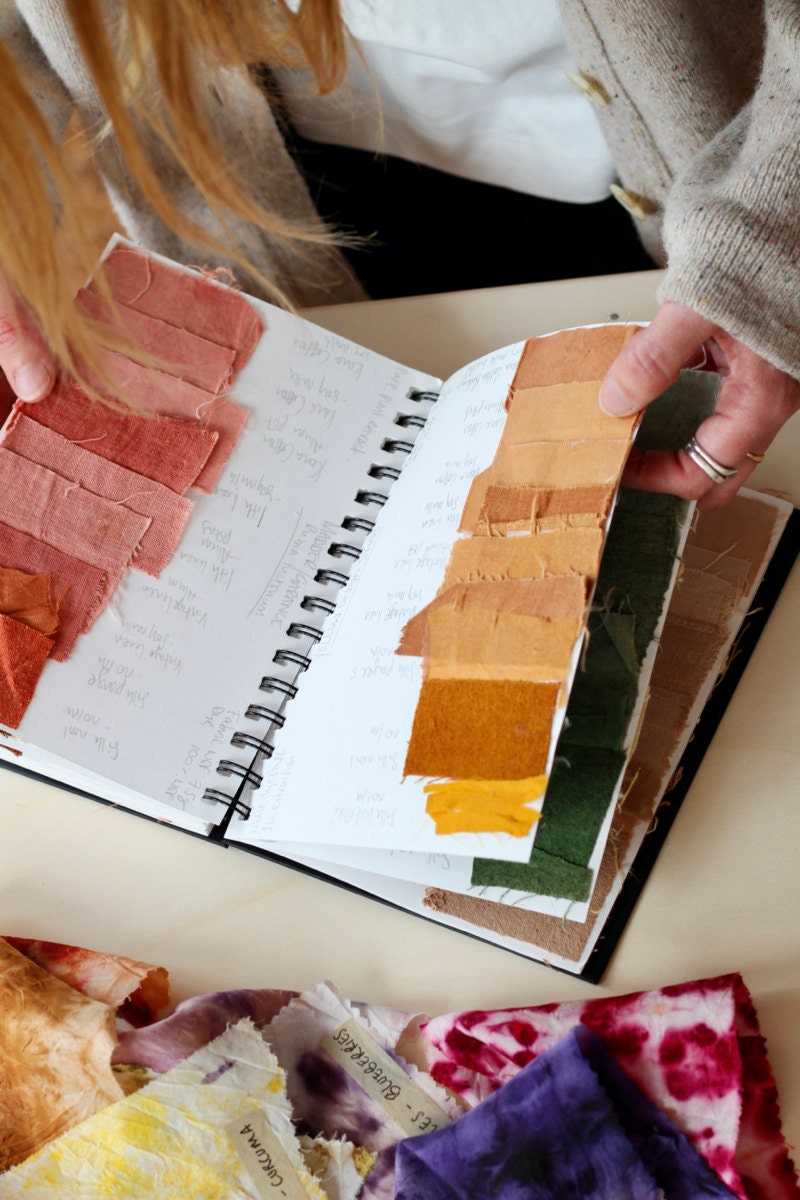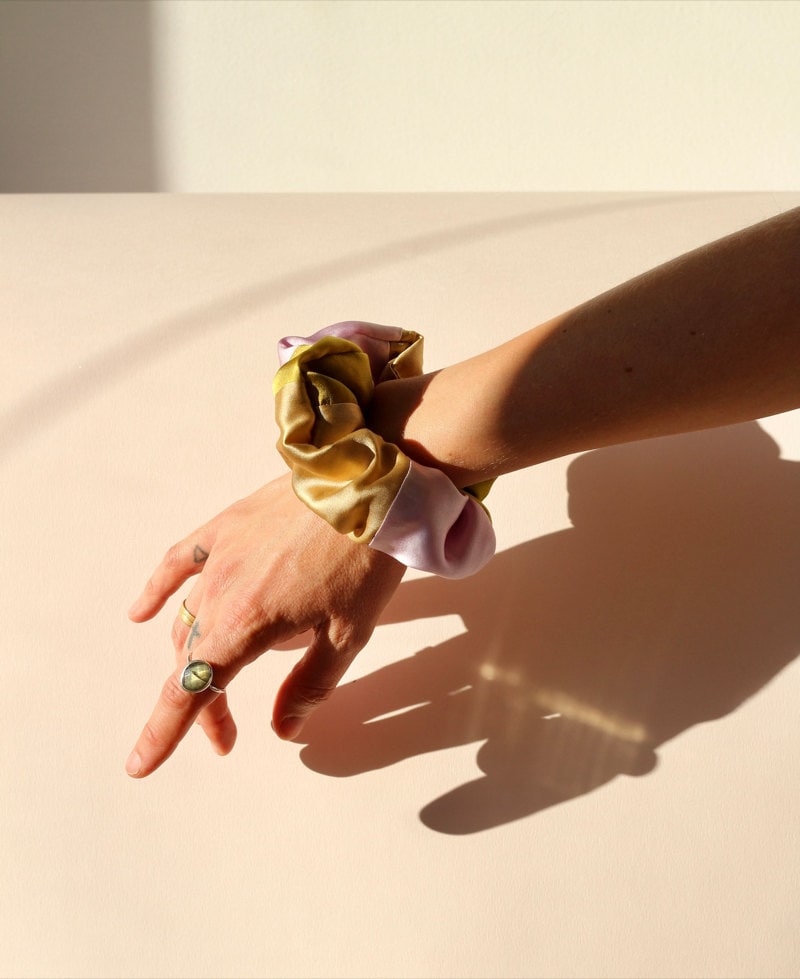 SHOP: Hand-dyed silk scrunchie from Marram Designs, $30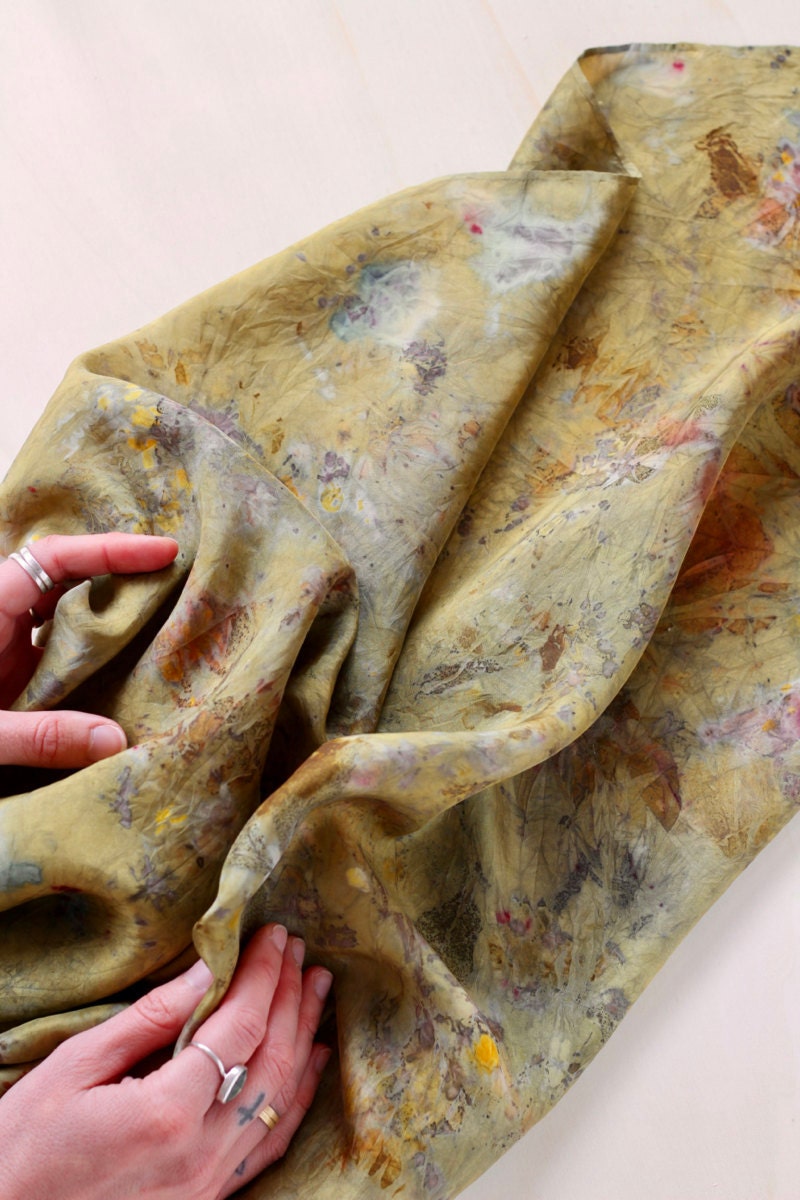 SHOP: Plant-dyed silk scarf from Marram Designs, $90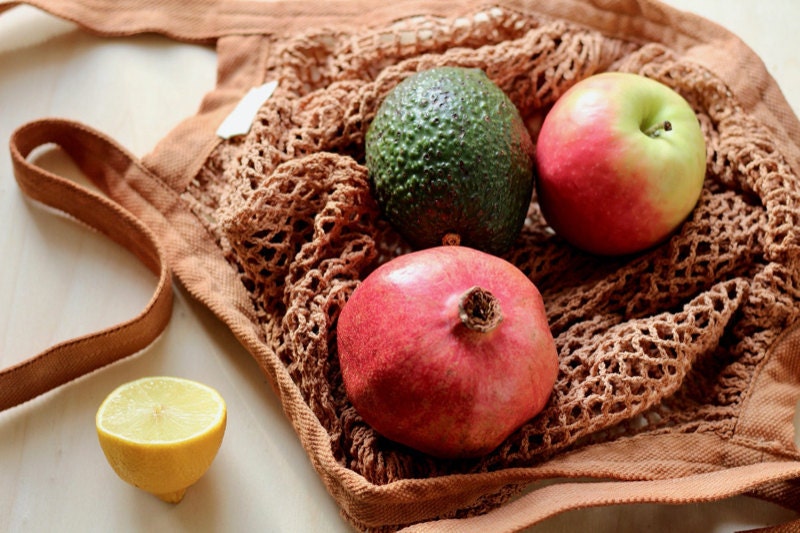 SHOP: Plant-dyed market bag from Marram Designs, $25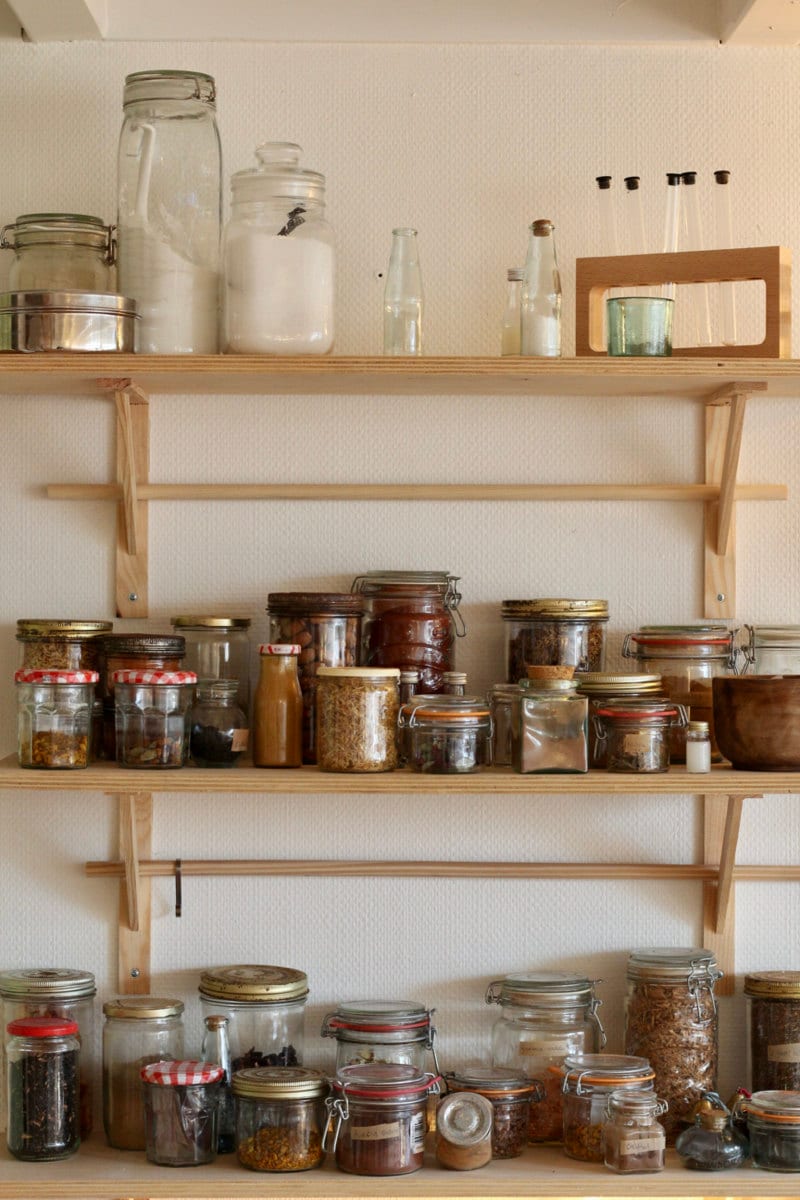 Speaking of which, do you have any recommendations for a nice Mother's Day gift from your line?
Our silk scarves and our aromatherapy eye pillows. The eye pillows are such a lovely item to gift to mothers because as soon as the package is opened, the smell of lavender is released. It fills the room and creates such a calming space. I also think our smaller items like the patchwork pouches make good gifts, generally speaking. They're a great size and can be used as a make-up bag or to hold small items within a bigger handbag.
What about your bestsellers?
Our scrunchies. You can never have too many hair ties! They're the type of item you often misplace, but our mini thin scrunchies are the perfect size for wrapping around your wrist when not in use.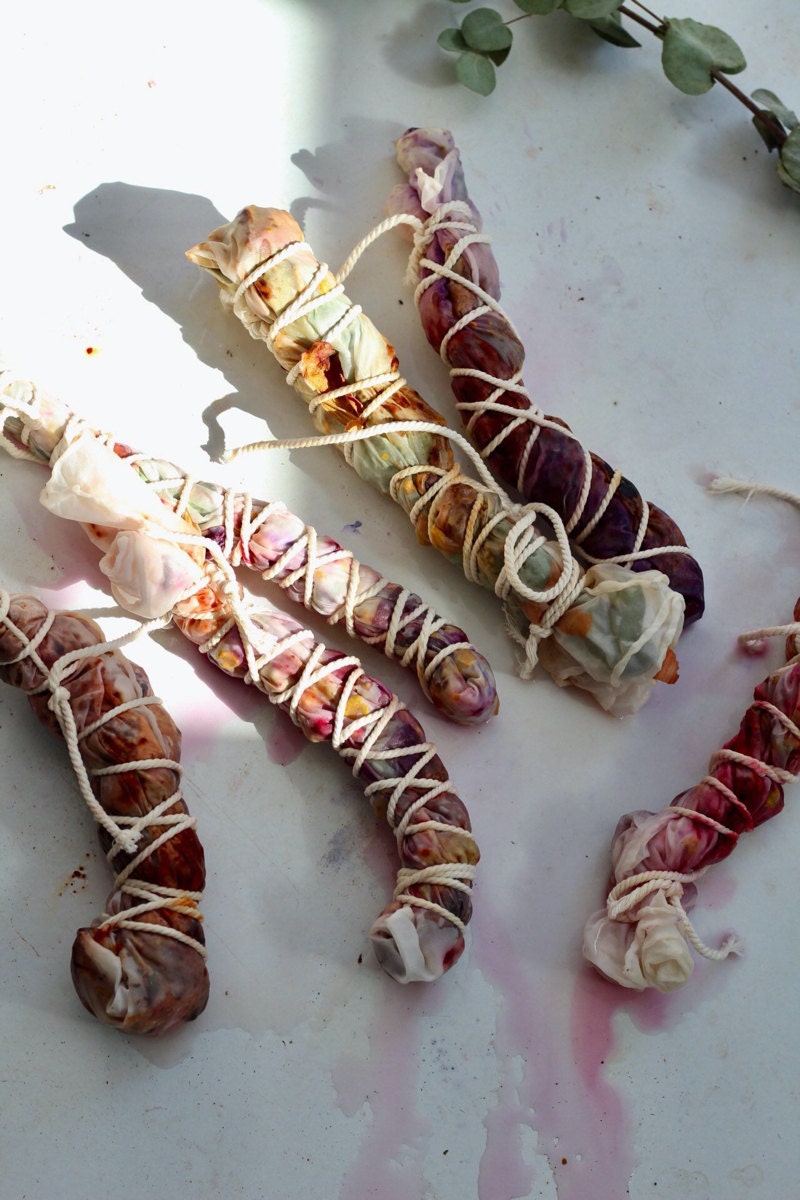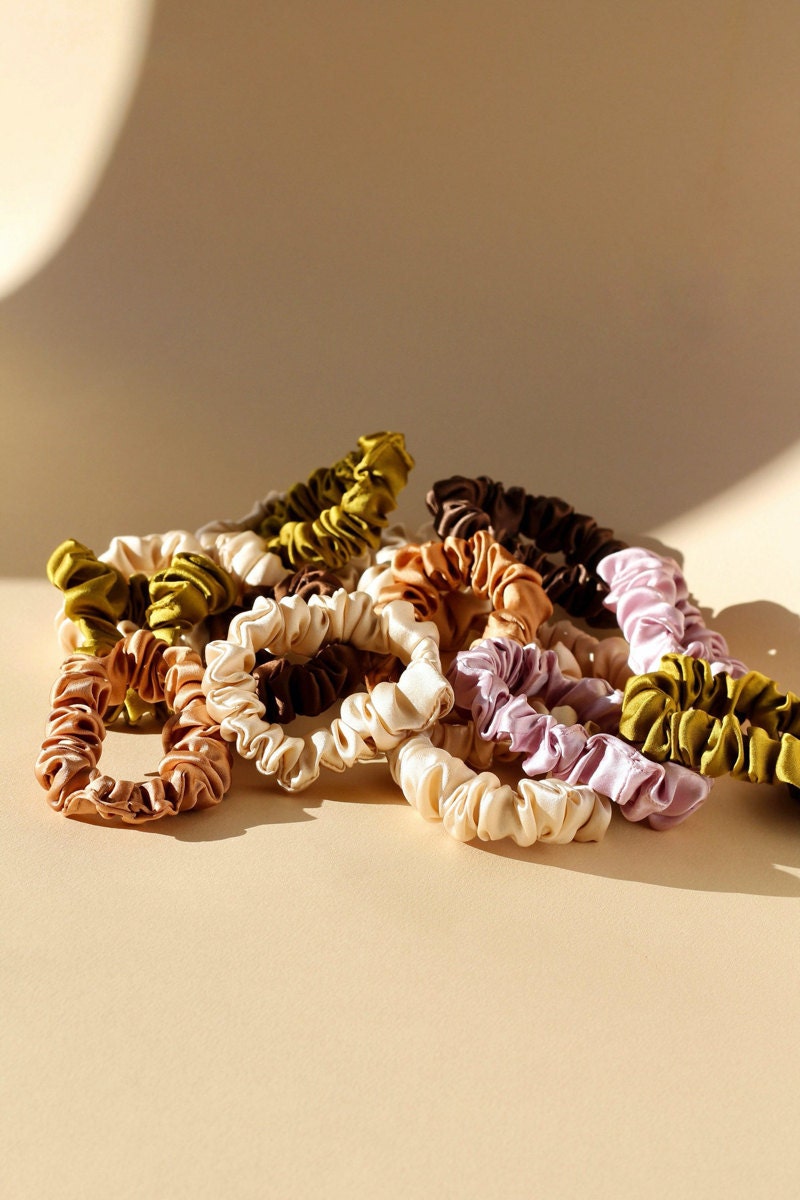 SHOP: Mini plant-dyed silk scrunchies from Marram Designs, $16 each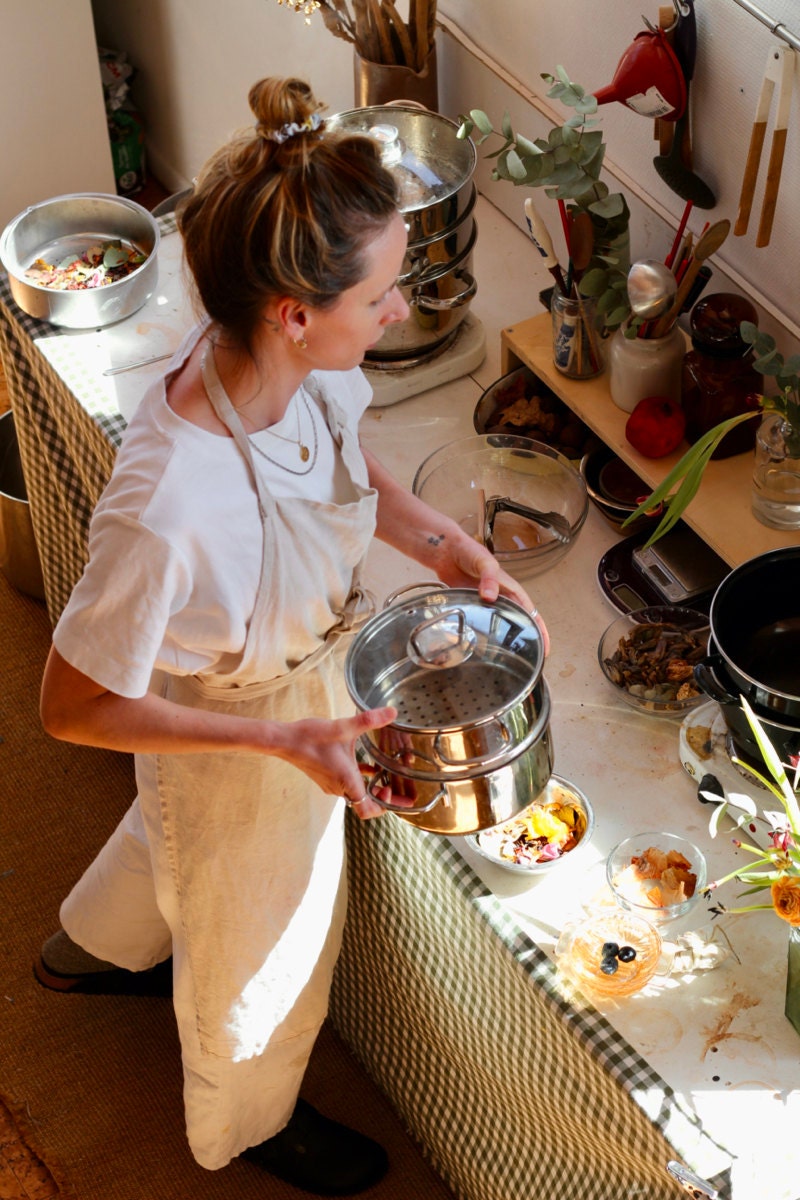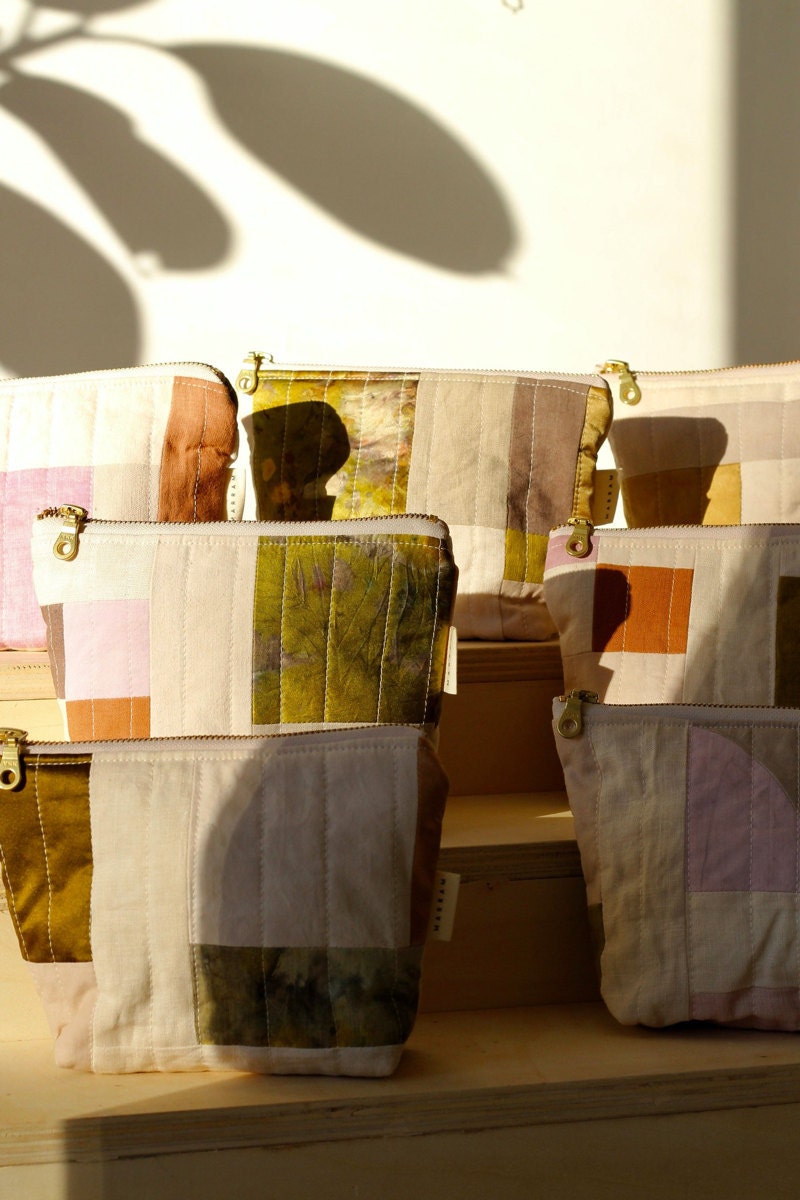 SHOP: Patchwork pouches from Marram Designs, from $52 each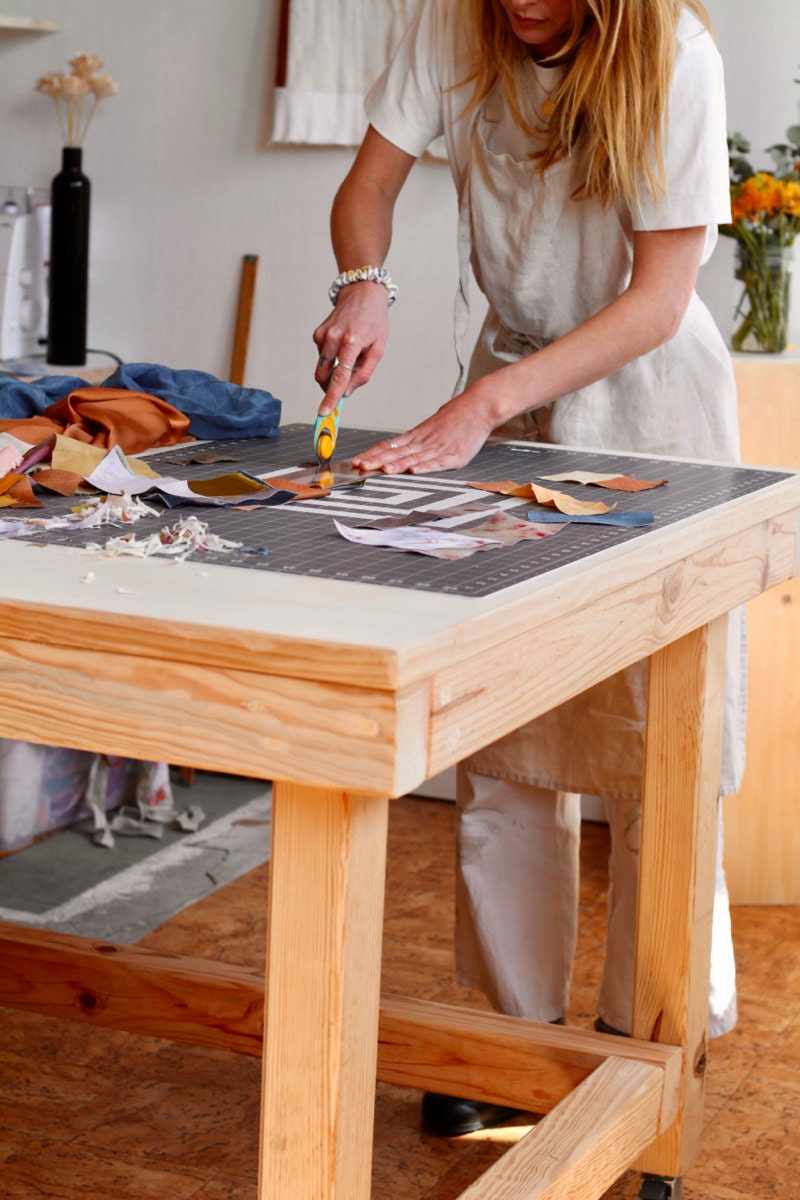 SHOP: Plant-dyed eye pillows from Marram Designs, $36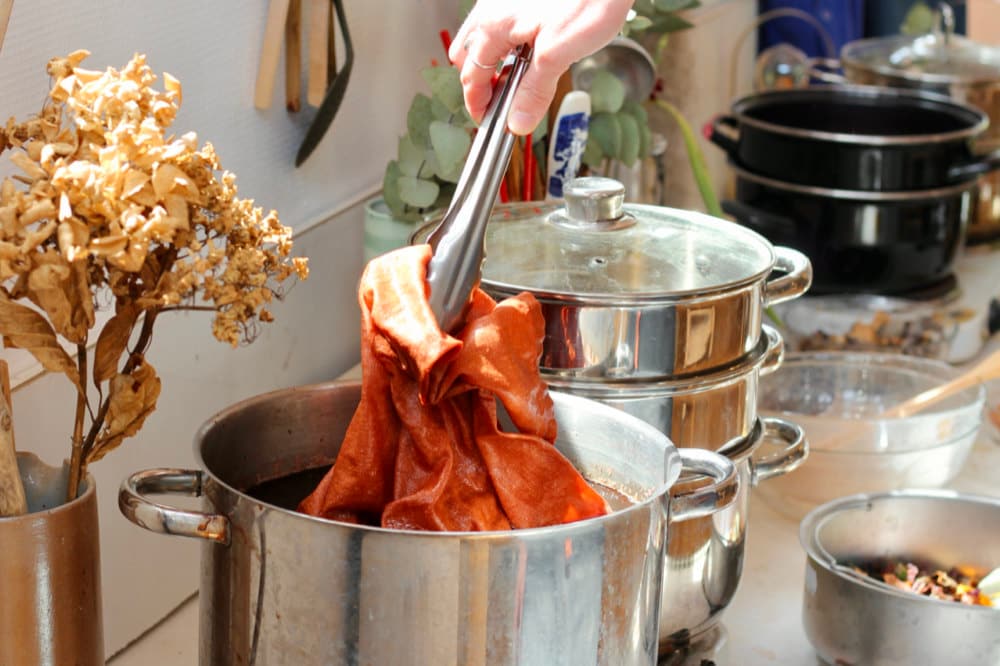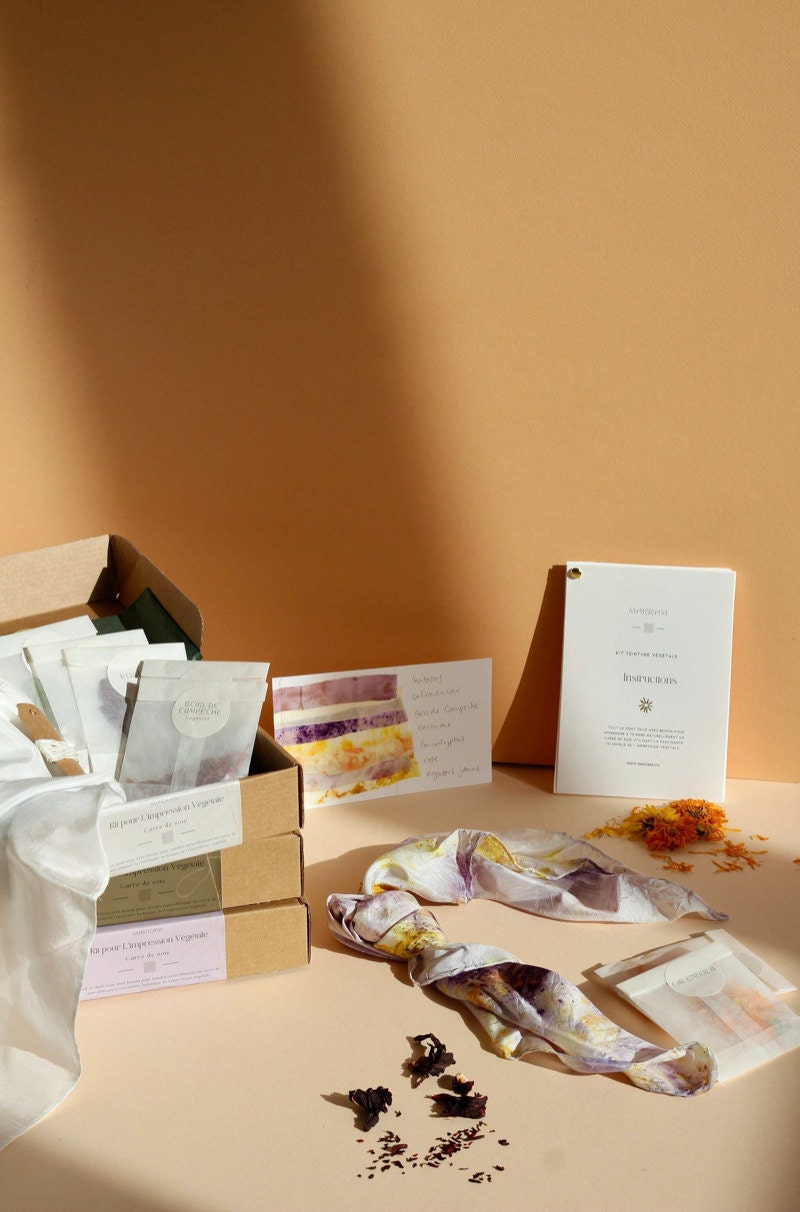 SHOP: Natural dye DIY kit from Marram Designs, $51
Can you share any tips for styling your scarves?
What I love the most about a scarf is its versatility. Whether you're looking to use it as an accent to complement your outfit by tying it around your waist as a belt, hanging it off your handbag, or braiding it into your hair plait, it's just the perfect accessory. My favorite way to wear our scarves is in a classic bandana style: tied around the neck like a scout's neckerchief! Silk is incredibly soft and adjusts to your body temperature so will provide thermal balance all year round. I love that our scarves are up for interpretation. I've had customers tell me they wear their larger ones as bandana tops, which I think is genius!
What should buyers know about hanging and styling your quilted pieces?
Depending on the size of the quilt and room, I think they look good as a feature item above a bed. Hanging textiles on a wall—as opposed to a more conventional framed painting or picture—adds warmth and texture into a room. Our pieces are meant to be touched and appreciated, not confined behind a panel of glass! Hung by itself on a plain wall also creates movement and a sense of depth.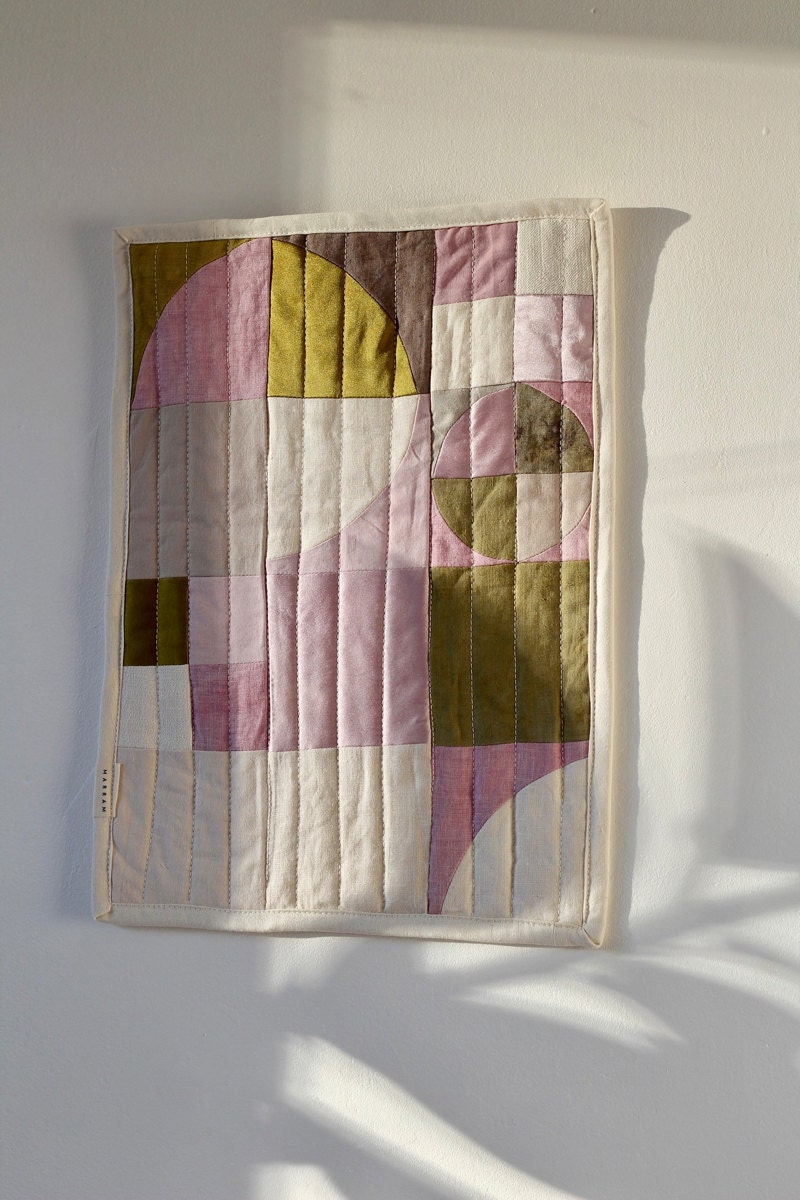 SHOP: Mini wall quilt from Marram Designs, $119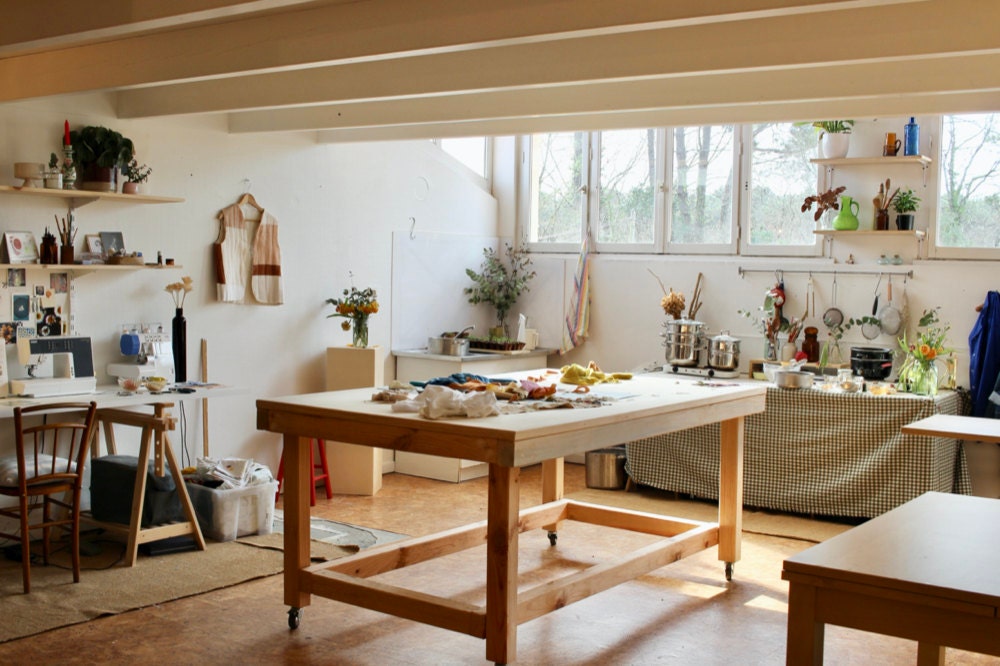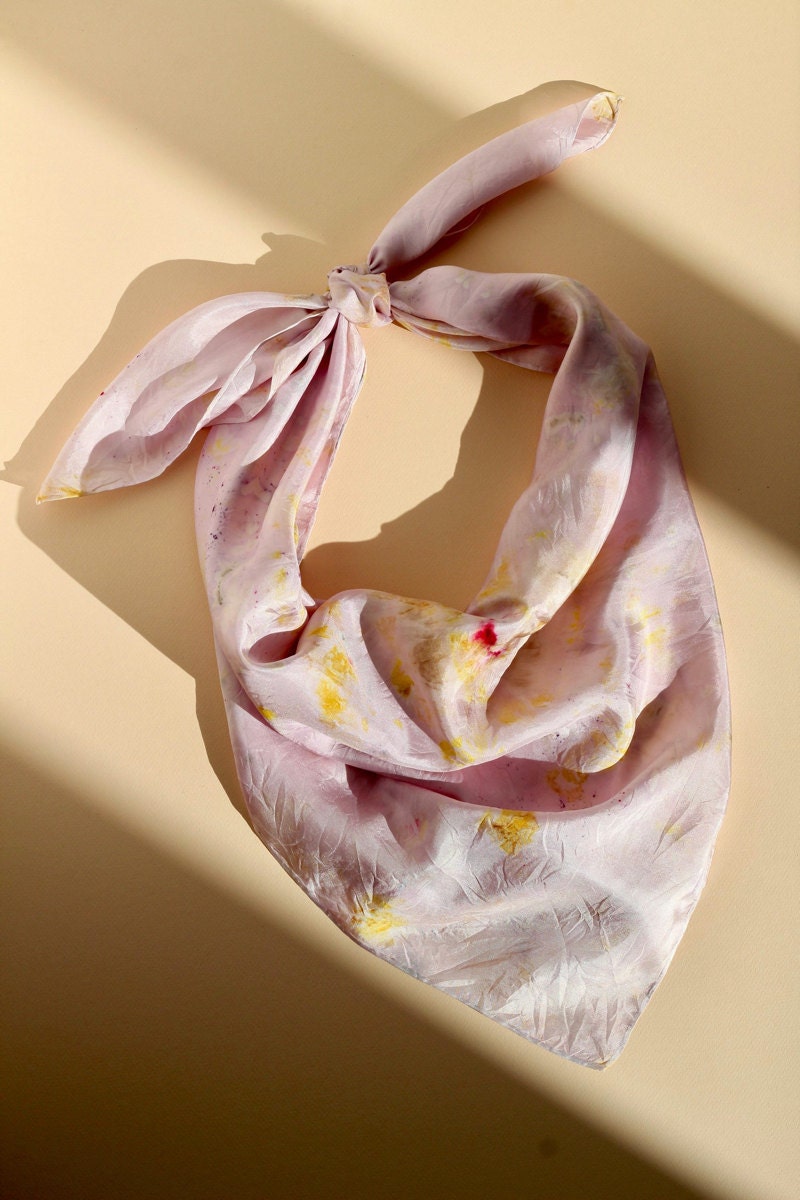 SHOP: Plant-dyed silk scarf from Marram Designs, $90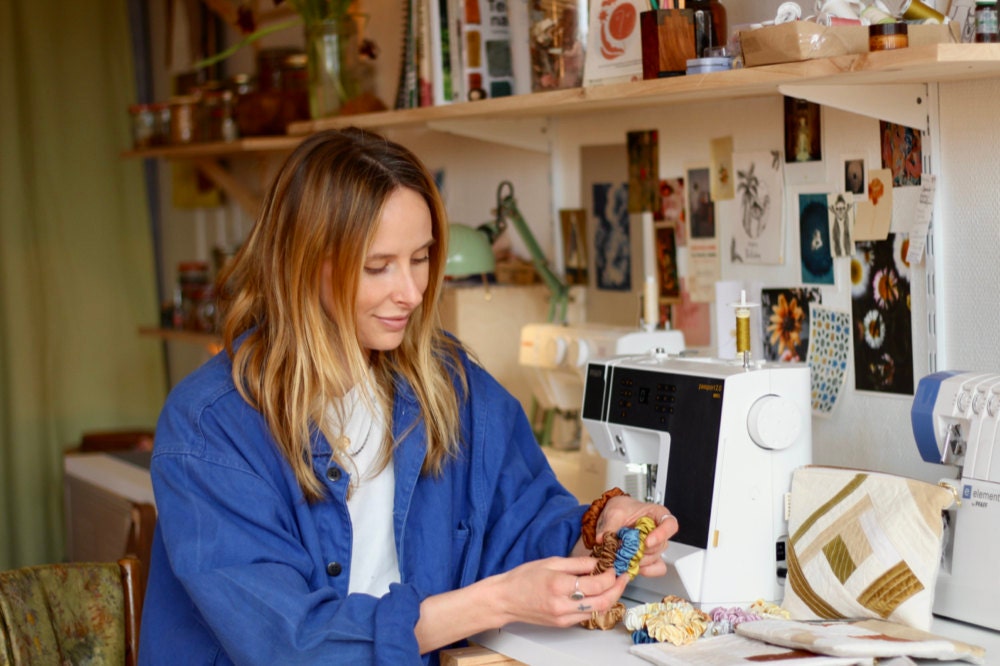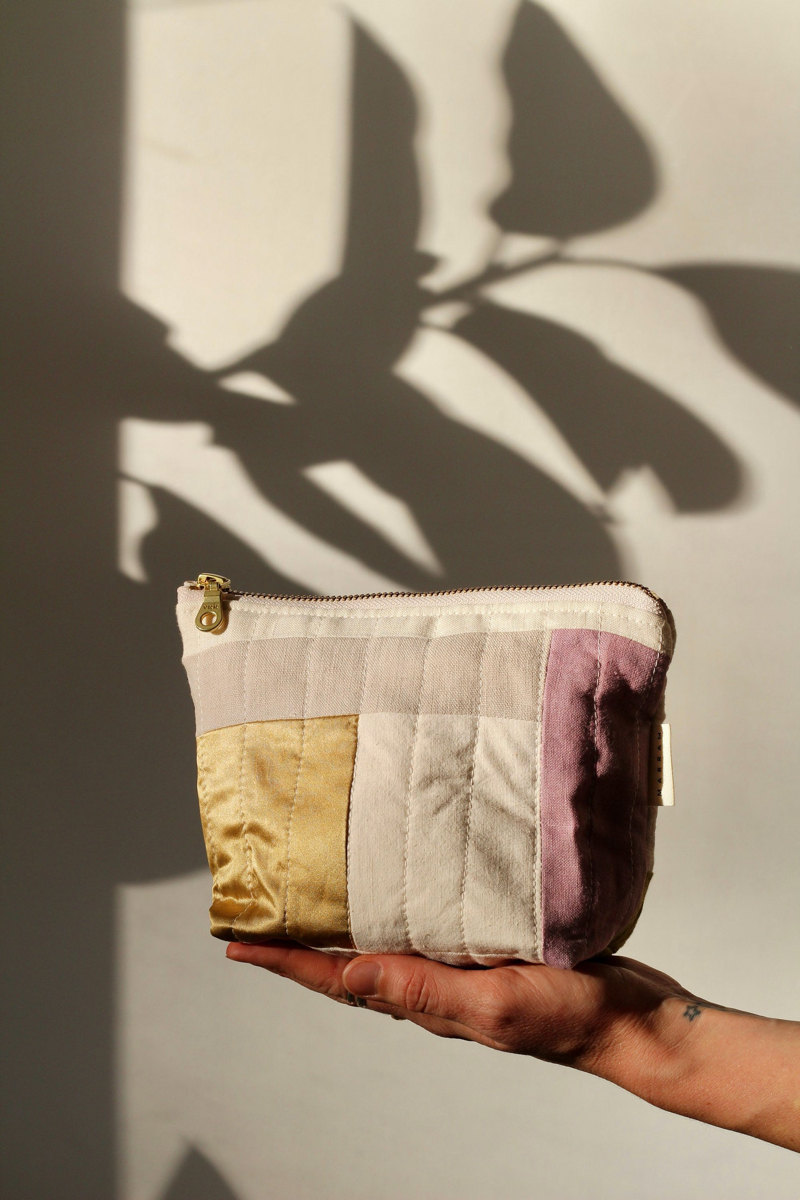 SHOP: Plant-dyed pouch from Marram Designs, $55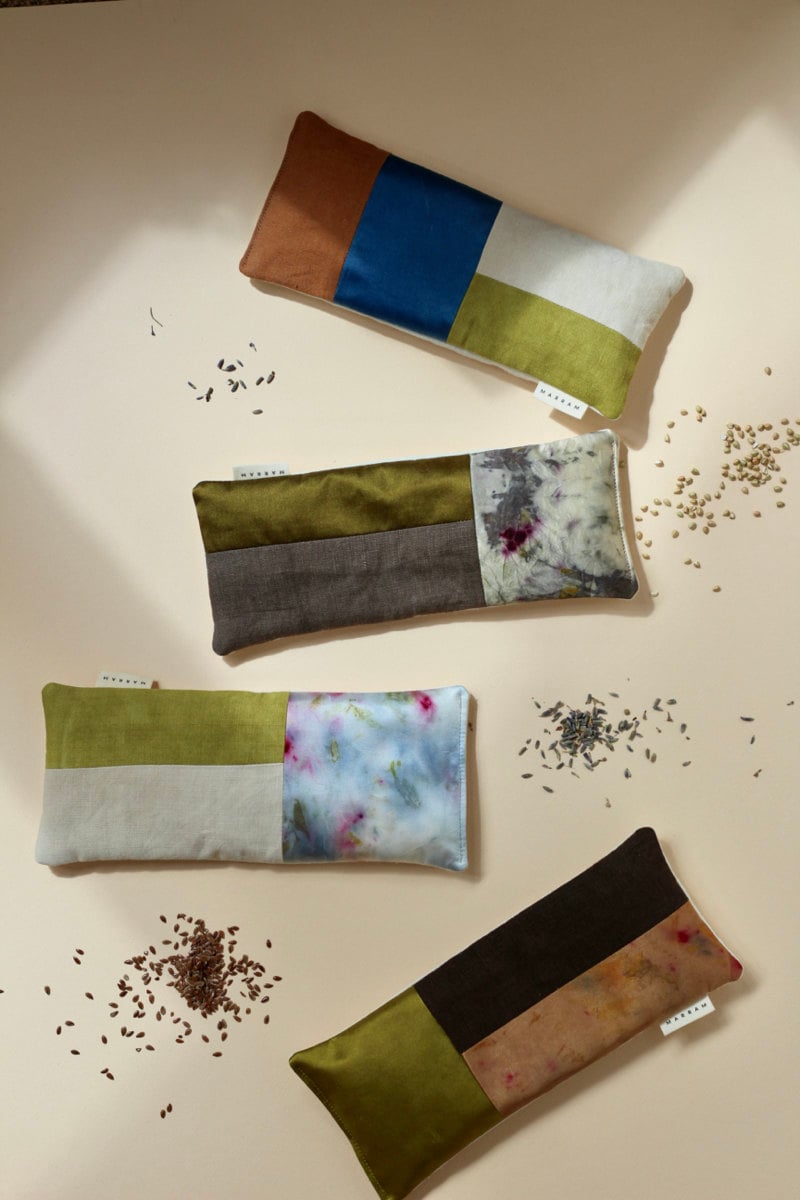 SHOP: Patchwork eye pillows from Marram Designs, $36 each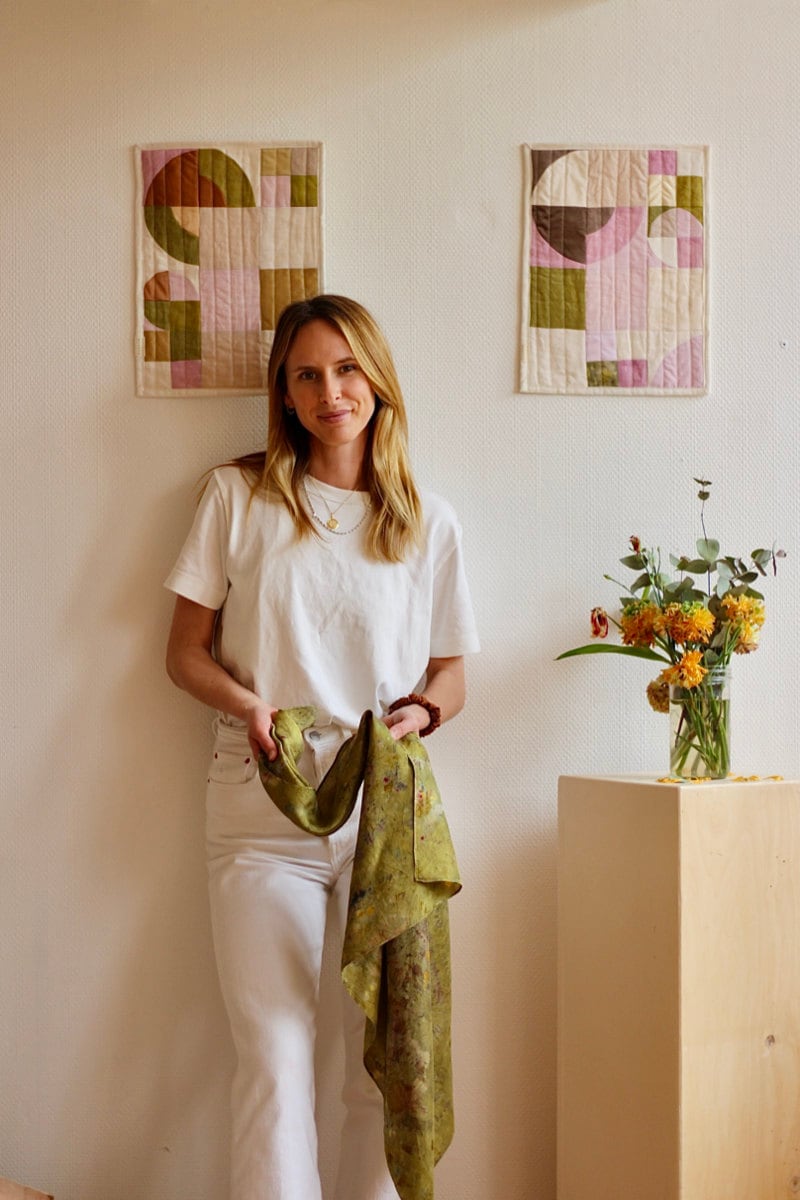 Do you have any favorite plants to dye with? If so, what do you like about them?
I love the humble marigold flower for its rich golden color and its ease of use. Simply pick fresh from the garden, throw them in a pot with water, and watch the color transform. Another favorite dye is Acacia catechu, or cutch extract. It gives a rich, reddish-brown color and smells absolutely divine in the cooking pot! Add a touch of iron water and you can shift the color to gray-black, which is a color that's often difficult to achieve with plant dyes.
What do you love most about working with natural dyes?
The whole process is incredibly meditative. It becomes almost a ritual. From setting up the dye baths, preparing the dyes, and adding color onto the fabric, each step is meaningful and complements the last. You have to keep an open mind and let go of any preconceived notions of what the outcome might be because natural dyes are unique. But it's their spontaneity that I admire and that's what keeps me intrigued to keep testing and trying different techniques. You've got to trust that the outcome will be beautiful in its own unique way. Our motto is: "Embrace the imperfections."
Follow Marram Designs on Instagram.
Photography courtesy of Marram Designs.