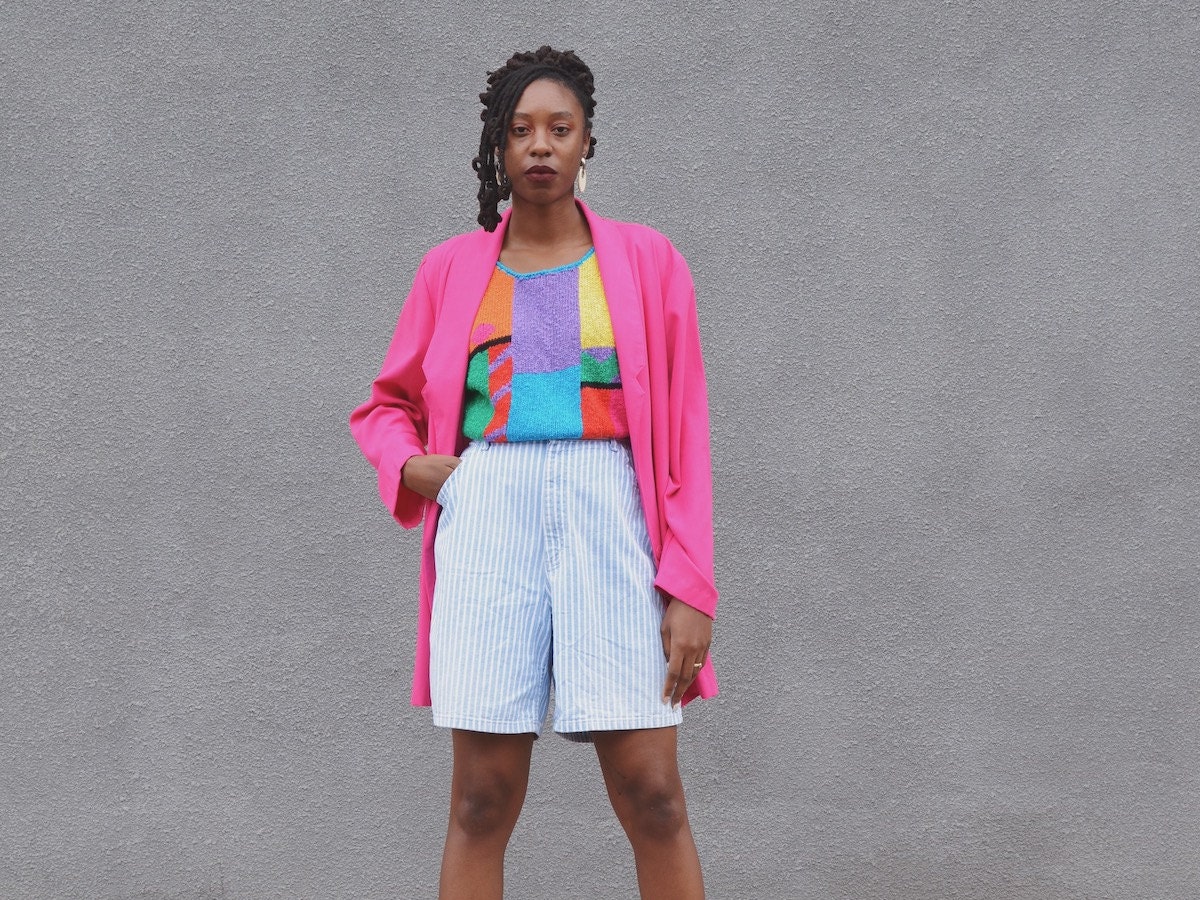 In our Featured Shop series, we shine a light on a standout shop from Etsy's talented seller community, offering readers a behind-the-scenes look at their process and story.
There's a reason why Rachelle and Norman Clark, the Houston, Texas-based curator couple behind MAW SUPPLY, offer vintage apparel for adventurous thrifters and minimalist shoppers alike. "Finding our style has helped us become more confident in ourselves," says Norman. "So being able to help other people express themselves through clothing is really important to us." From perfectly broken-in, rainbow-bright graphic tees to black-and-white cocktail dresses in classic silhouettes, MAW SUPPLY garments run the gamut, making the shop a destination where any vintage fan can find a look from yesteryear that suits their personal taste.
Explore the MAW SUPPLY collection
Rachelle and Norman's inclusive ethos extends beyond hunting down treasures that span decades and styles. "MAW" stands for "man and woman," a reference to the gender-neutral section of their shop which was inspired by the couple's own preference for blending traditionally masculine and feminine designs. "We don't like to be boxed in, especially stylistically," says Rachelle. A quick scroll through the #MAWSPOTLIGHT hashtag on Instagram, where the couple shares standout looks put together by their happy, fashion-forward customers, and it's clear to see they're onto something.
Read on for more on the couple's open-minded approach to outfitting, and get expert advice on keeping your vintage threads in tip-top shape, then shop the MAW SUPPLY collection. 
How would you describe your approach to sourcing vintage clothing?
Norman: We look for pieces that aren't from just one era, but regardless of the time period that a piece of clothing is from, we want to make sure it's something that can fit into today's look. We pay attention to trends and find ways to share that with our customers by offering quality vintage pieces at an affordable price point.
Rachelle: We go with both statement and staple pieces. We're looking for not only the bold prints and the cool designs, but also for sustainability and the quality of the garment. We love those earthy, muted colors just as much as the bold ones. It's a blend of conservative pieces and ones that are head-turning.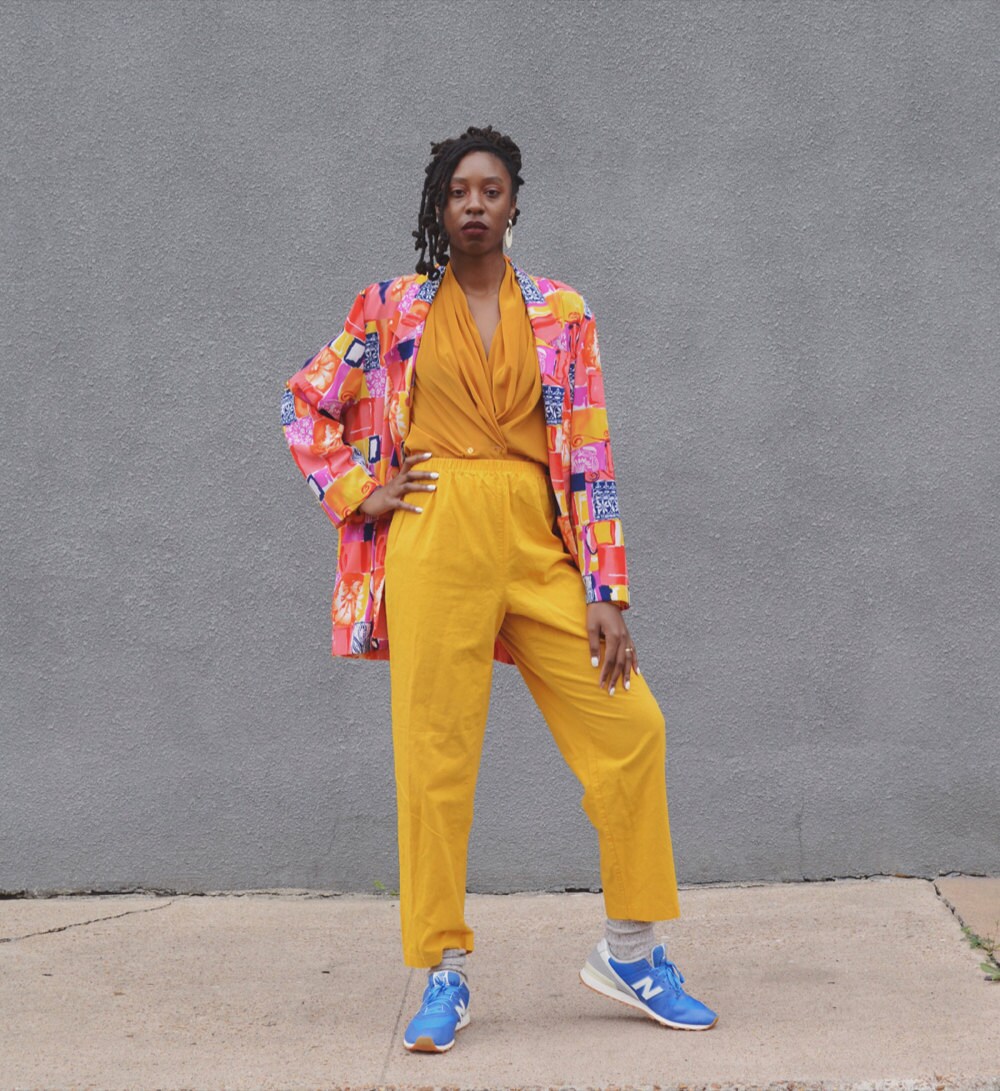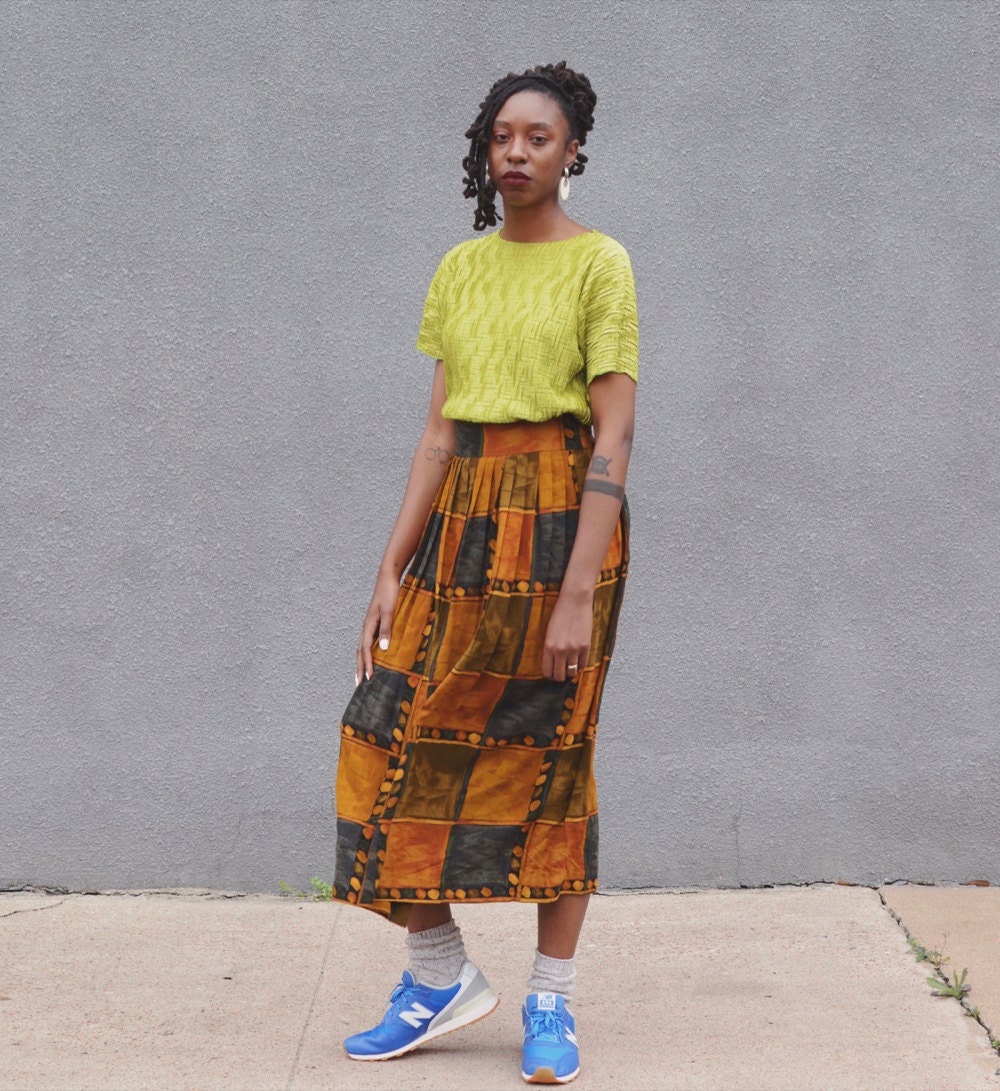 What do you like most about vintage clothing?
Rachelle: Vintage will always have my heart because it's ethical and sustainable, and that's what we identify with the most. I'm all about giving back to the Earth in any way I can, even with our fashion and the things that we choose to wear. It's really just like recycling.
Norman: For me, both personally and for the business, it goes back to self-expression. Clothing was how I matured. Researching new ways to dress and express who I am through clothing, and finding myself through my personal style, played a big role in me feeling comfortable with myself. And I like seeing other people find pieces that they really resonate with, in hopes that it makes them feel more comfortable, too.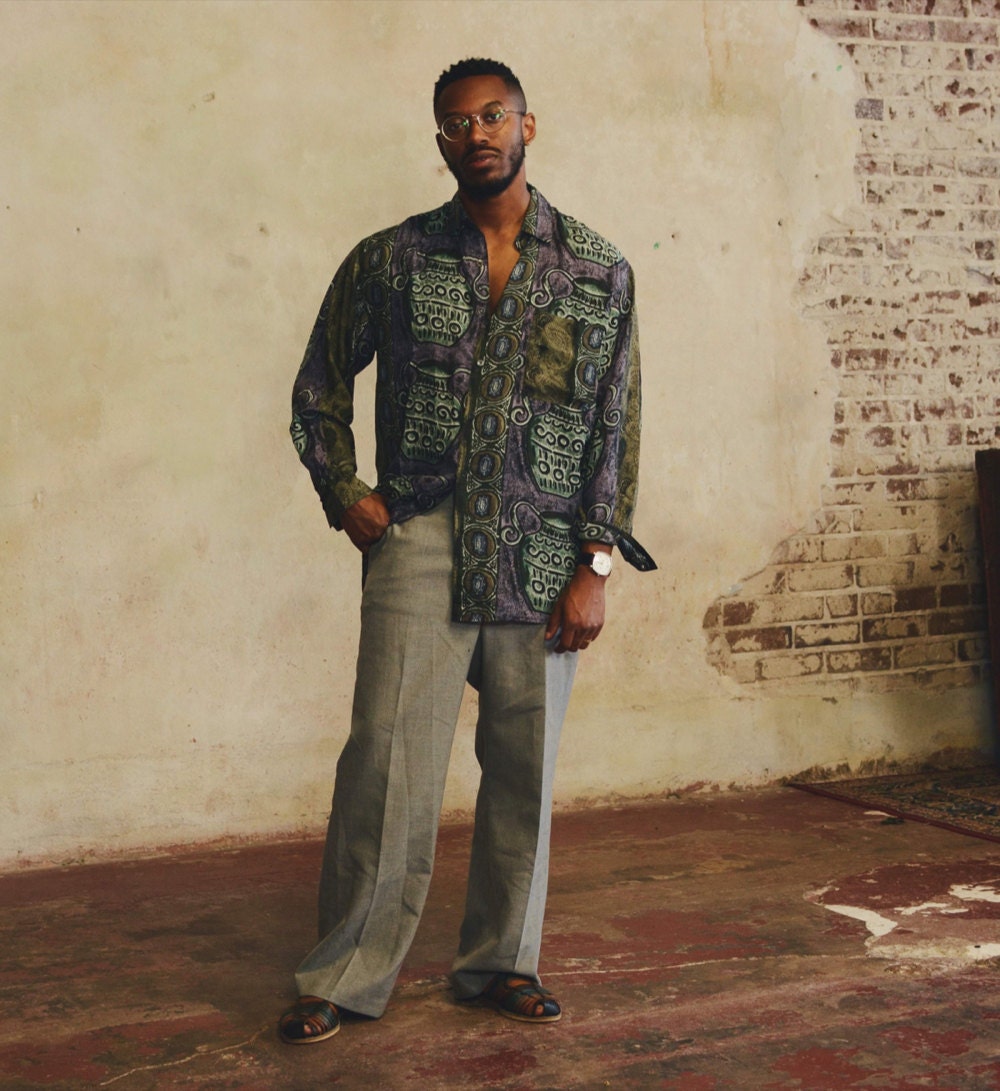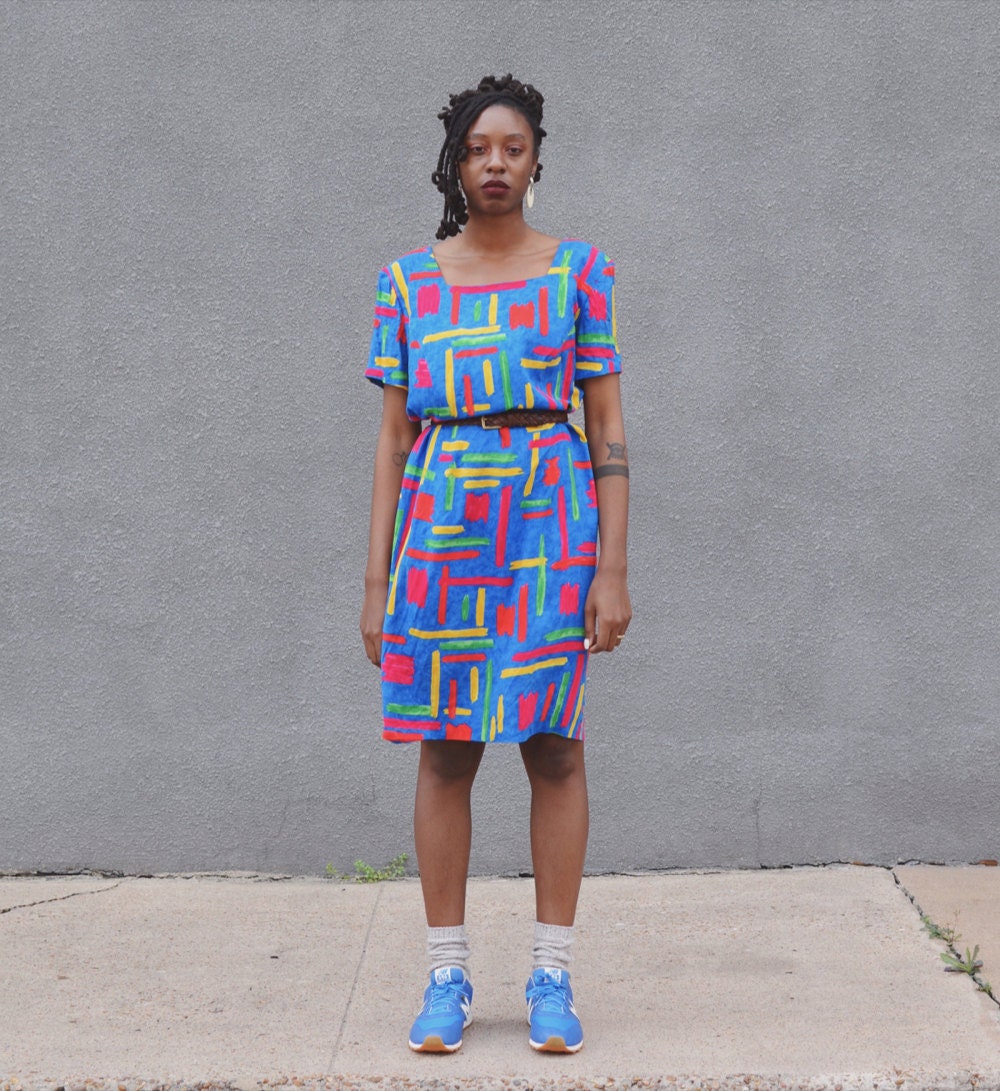 Have you made any memorable connections with your customers?
Rachelle: We have one repeat customer, Austin, who's for sure a standout supporter of ours.
Norman: He's not afraid to try new things stylistically. He looks at all three sections of our shop. It's so interesting how he'll style something that I wore or something that Rachelle wore and mix it into his own wardrobe. We really love seeing our customers take something that we think is a statement piece and turn it into something that can be worn every day, and vice versa. Austin is a pretty cool representation of that.
What inspired the inclusive ethos of your brand?
Norman: We've grown to understand that gender is like bookends. We have the idea of these two genders, man on one end and woman on the other, but there's so much happening in between. We also see that with clothing. We have the men's and women's sections, but we encourage people to look at both to see if there are things that they like. We have the 'unisex' section to encourage those people that may not typically look at the other sections to see if there are things they like. And we want to make sure that people who do feel comfortable shopping across sections know that we support that decision.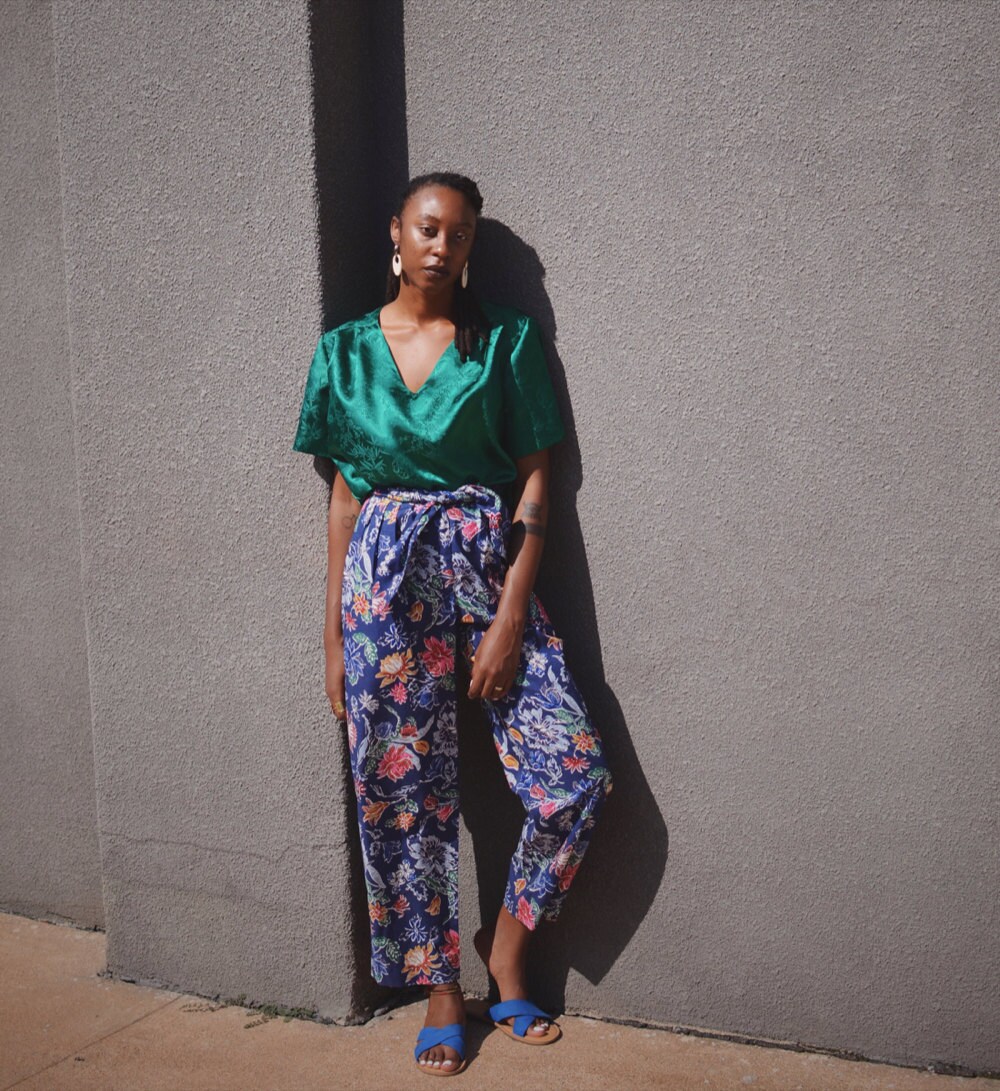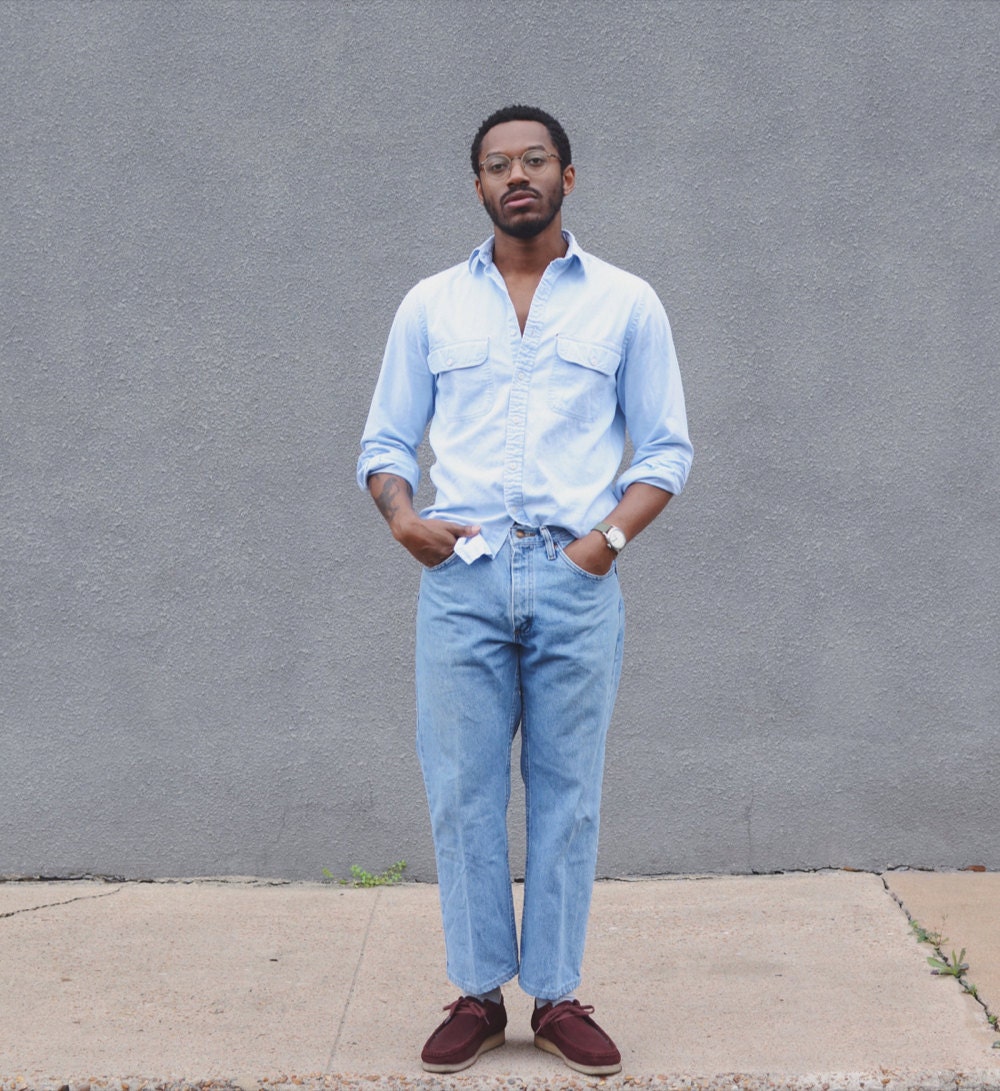 Vintage is so interesting to me because certain pieces can really tell a story. I think a lot about how it can connect you to your past.
Norman: It's funny you say that because in elementary school I'd play in my grandpa's closet and find all of these things that he still had. A lot were from when he was a teenager, and I remember finding those pieces at the bottom of his drawer and thinking, 'This is so cool, this is what he wore when he was my age.' When we go to thrift stores, it brings back those same thoughts. It makes us think about the original owner of each piece, and all the places they might have worn it. And that story becomes a part of our story, and we find that really cool.
What have you learned about cleaning and caring for vintage clothing?
Norman: We inspect each garment carefully to identify any issues like a missing button or stain. Then we wash and lint roll it to make sure it's clean and smells good. We wash items inside out, in cold water, and make sure that it's a light load so we don't overload the washing machine. We use just about any good detergent, but one great trick for us to help brighten pieces and get rid of stains and smells is putting a cup of vinegar in the washing machine.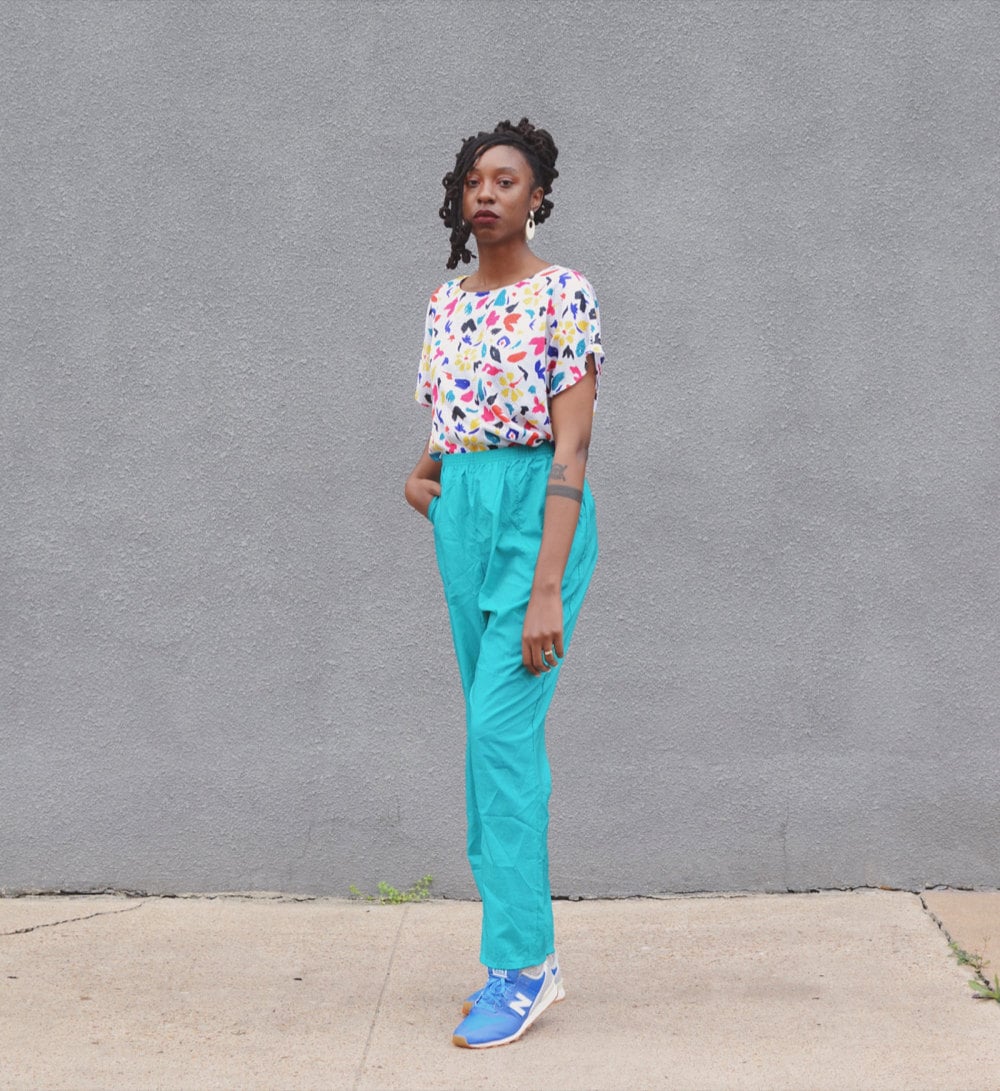 What does owning your own business mean to you?
Rachelle: The grounding part that we always come back to is that we're a Black-owned business. We still work full-time jobs, but hopefully one day this will become our full-time experience and we'll be able to make change in our communities. The deeper part of running a Black-owned business is making sure that we're serving others.
Norman: When you're working for someone else, there can be times where you feel voiceless. By establishing our own business, we're able to control the narrative. There's a lot of power to being Black business-owners. It encourages us to grow our interest in ownership. Whether that be with business or in property and land or stocks and investments, it makes us think that if we can do this, what else can we do? It means a lot to learn how to run a business and learn how to own things so we can encourage others within our community to do the same.
Follow MAW SUPPLY on Instagram.
Photographs by Rachelle and Norman Clark unless otherwise noted.