by Valerie Rains
When an economic crisis forced this mother of two out of her business and her home, she used her sewing skills to construct a new life for her family.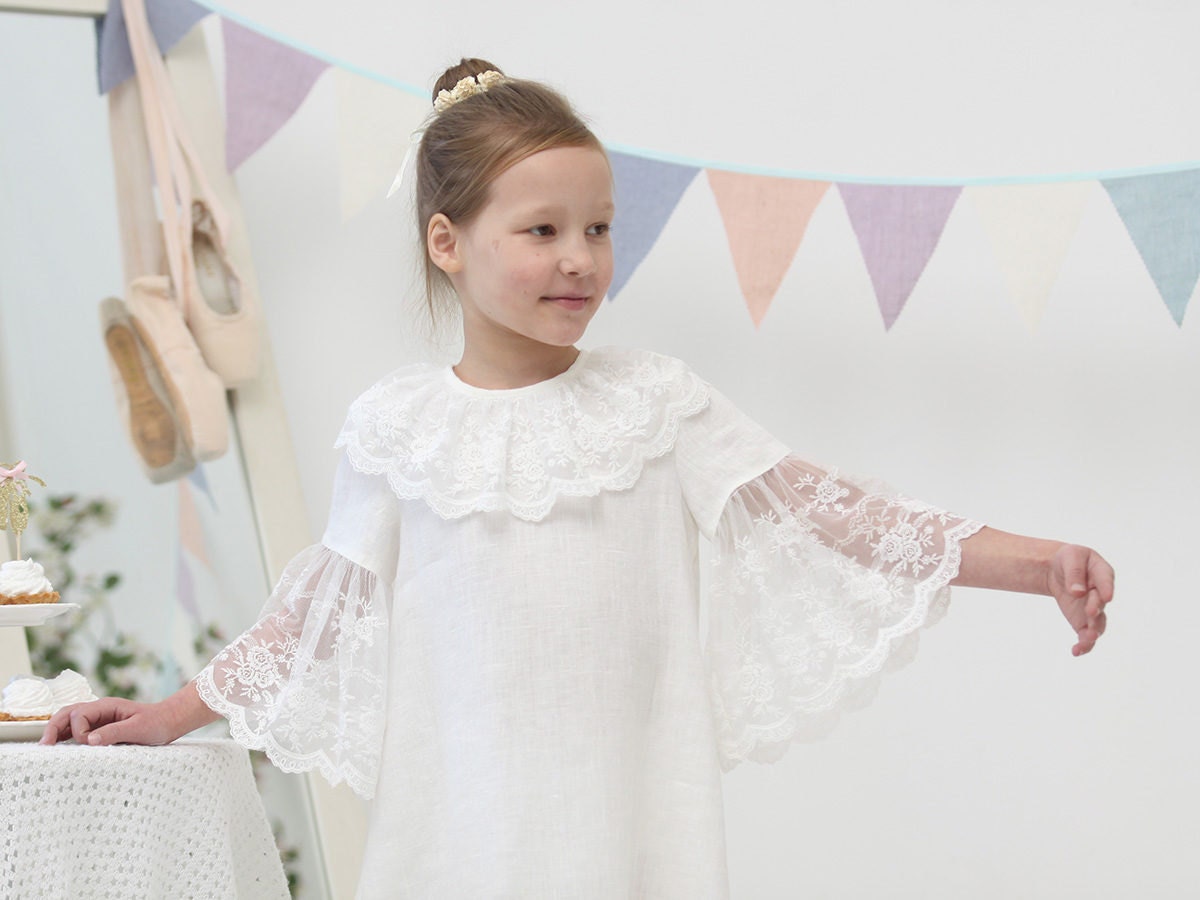 When the 2008 economic crisis forced Arta, a mother of two, to close the women's clothing shop she owned in the center of Riga, Latvia, and find a new source of income to help support her growing family, she didn't have to look too far for ideas. A longtime seamstress who began making clothing for herself at age 16, Arta realized the potential for her hands-on hobby after a photographer friend introduced her to Etsy and suggested she give selling her designs a shot.
Mimiikids
, Arta's timeless and charming children's clothing line, grew out of that pivotal moment.
Discover and shop the Mimiikids collection
"Etsy was like a lifebuoy for me when I started," Arta recalls. "I had lost all my other income sources, and we had even lost our apartment to the bank. This platform helped me increase my independence. I could have never imagined back then that I would now be at a place in my life where my job is designing and sewing clothing for kids all over the world." And she's not the only one who has benefited from the success of her business. Today, Arta employs two professional seamstresses to work alongside her in her dedicated studio in Riga, filling retail and wholesale orders and propelling her line ever forward.
Read on to learn more about Arta's entrepreneurial journey and explore the Mimiikids collection.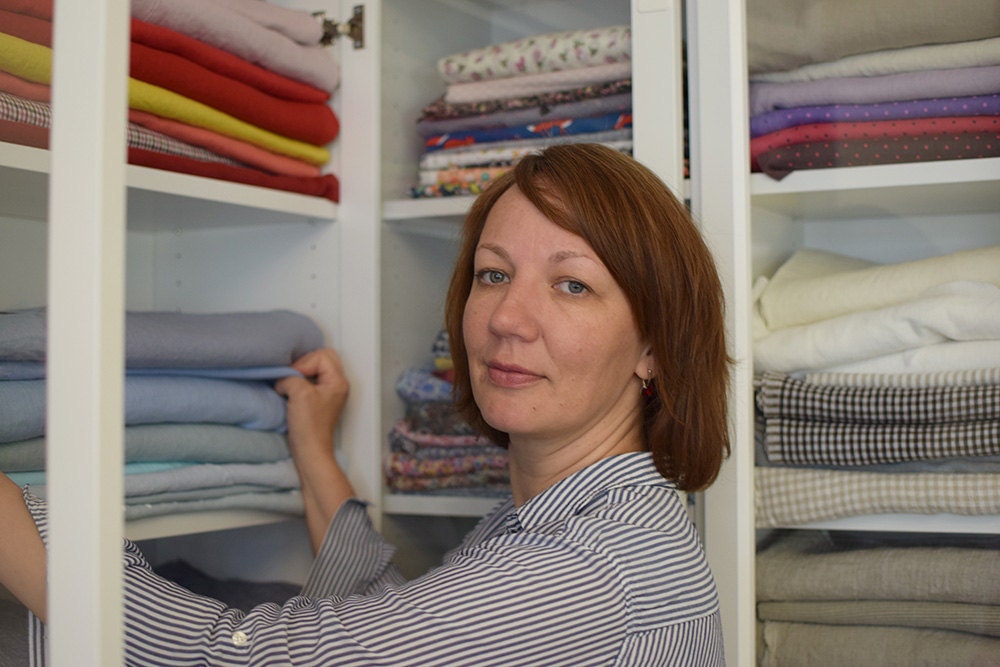 Why did you decide to build your business around children's clothing?
I'm the mother of both a daughter and a son, and I discovered pretty soon after my son was born that the options for stylish clothing for boys were very limited. Often in stores there is a lot of variety for girls' clothing, but not a lot for boys, so it was quite hard to dress my son in clothes I liked that were also made from natural materials. So I just started to design and sew them myself. I like the fact that I can experiment more with
fashion for children
—be bolder and try different things.
Will you tell us a little about your workspace? Where do you do your creating and what tools do you use?
When I first created
Mimiikids
in 2014, I worked alone and made everything in my living room with a simple sewing machine. After several months, the business was really growing and I realized that I couldn't do everything myself. So I bought professional equipment, hired experienced seamstresses, and rented a bright studio in a historic building in the center of Riga. Now we work together as a team, using only professional equipment to produce the line. I believe that it's worth it to invest money in good tools.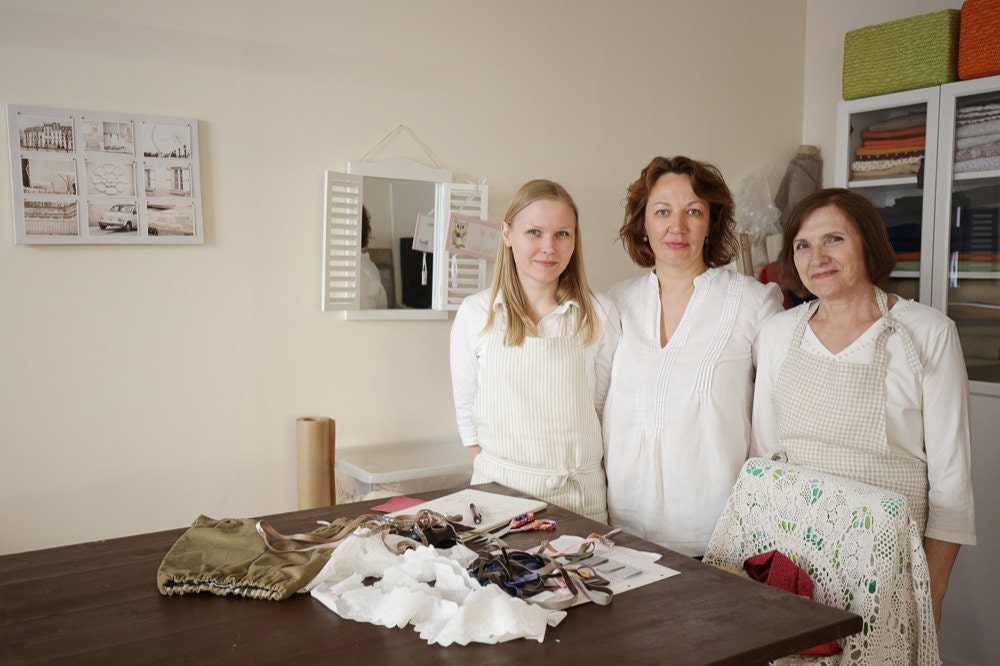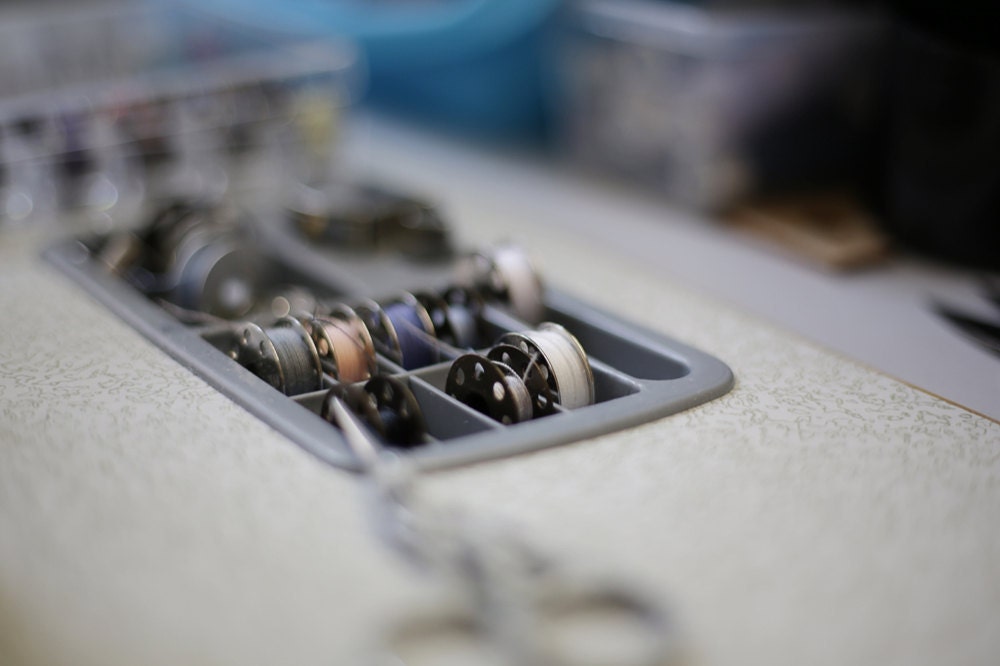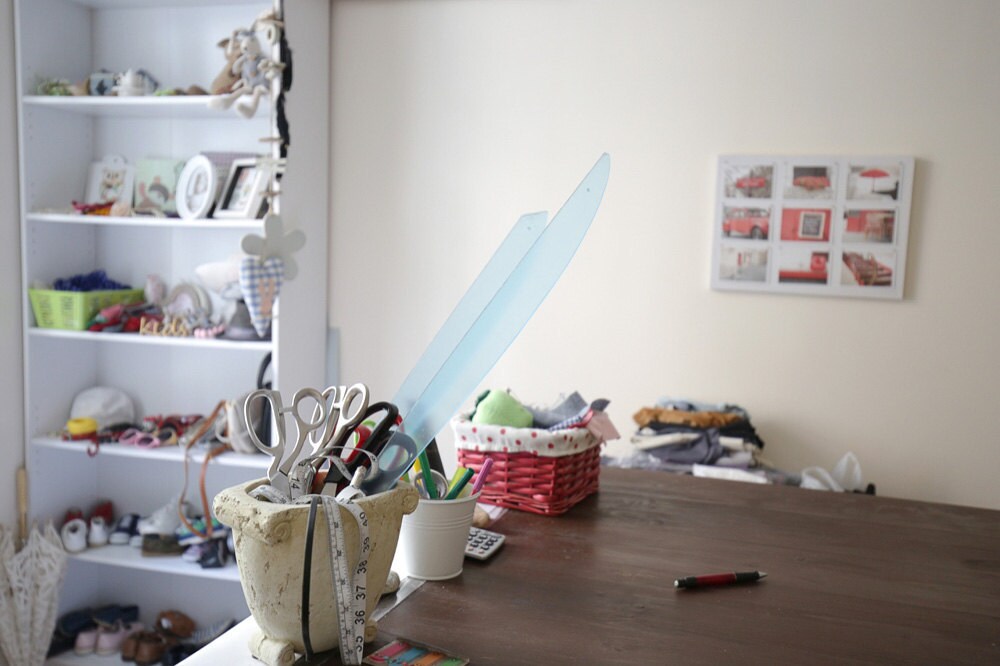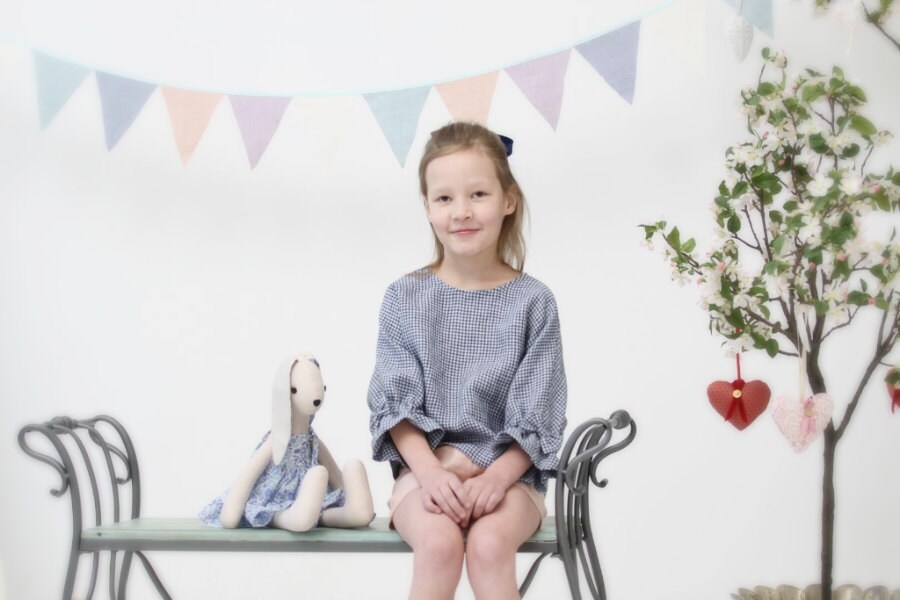 Mimiikids has such a great style—the designs feel timeless and contemporary at once. Where do you go for design inspiration, and how do you combine both vintage and modern elements in your pieces?
I get a lot of inspiration from old photographs from the last century—I can spend hours looking at vintage photos to see what the kids in them are wearing. Whenever I see a style or a model that I like, I always try to imagine how to adjust it for nowadays—what fabrics, details, or accessories to use to get the modern look without losing the old-world touch. I always keep in mind that my designs need to be both chic and simple so that they can be worn for more than one event and more than one season; I like the idea of making clothing that children can keep wearing as they grow. I also really love street fashion, and I like to sit in coffee shops and observe people and their fashion choices—especially the younger generation, who are so bold and not afraid to experiment.
What fabrics do you use to create your line and how do you select them?
I prefer natural fabrics that are comfortable for kids; I would never choose purely synthetic fabrics. For
my spring and summer collections
, linen is the most popular, and for colder seasons I use wool blends and tweeds. All my fabrics must also be soft and easy to care for. Sometimes I browse for fabric online, but mostly I prefer to visit textile exhibitions and fairs.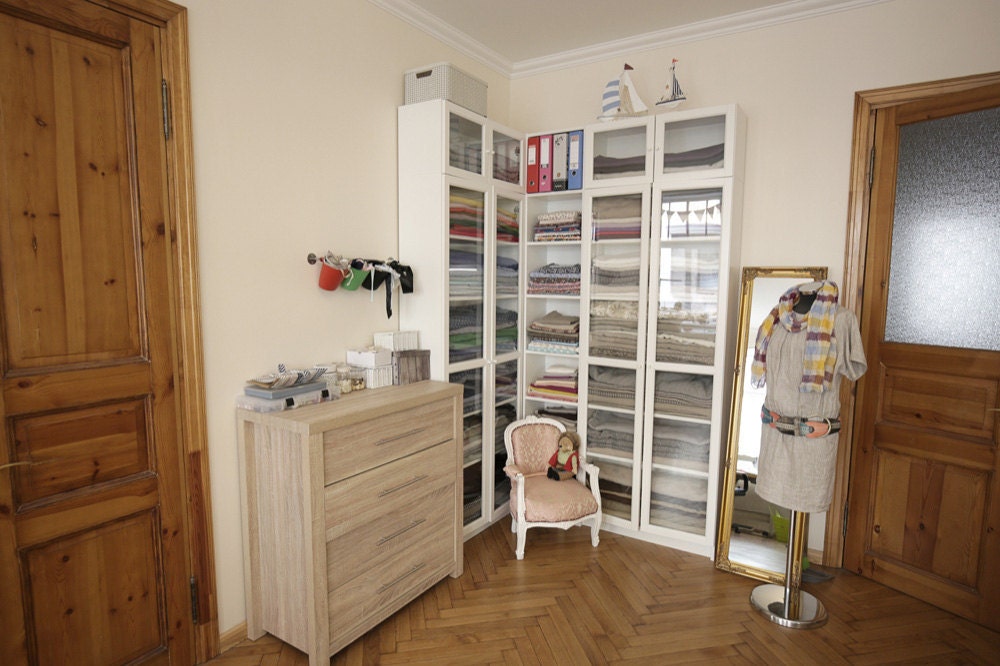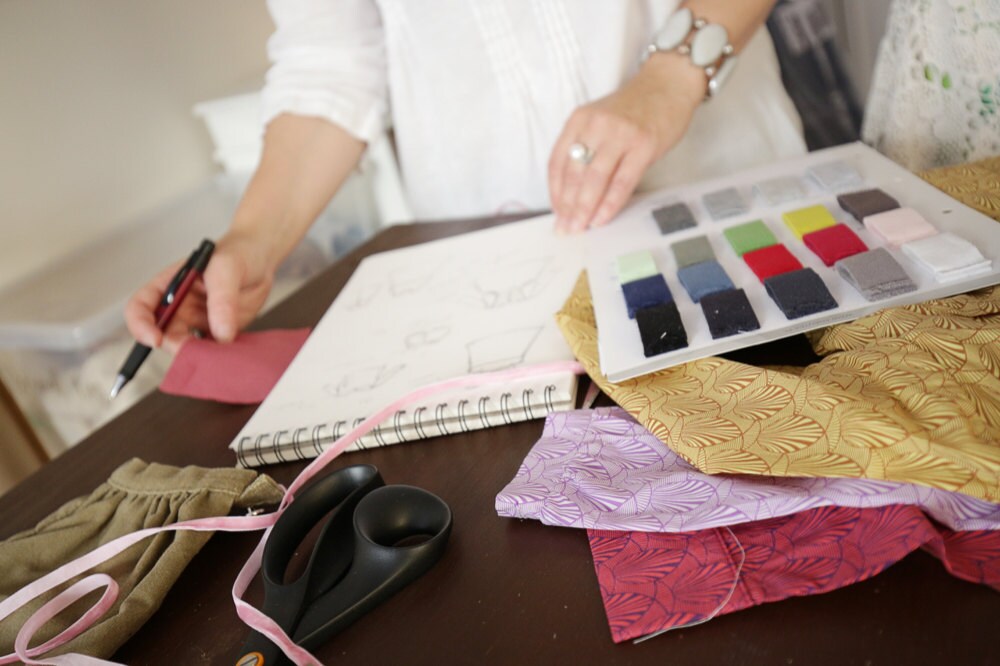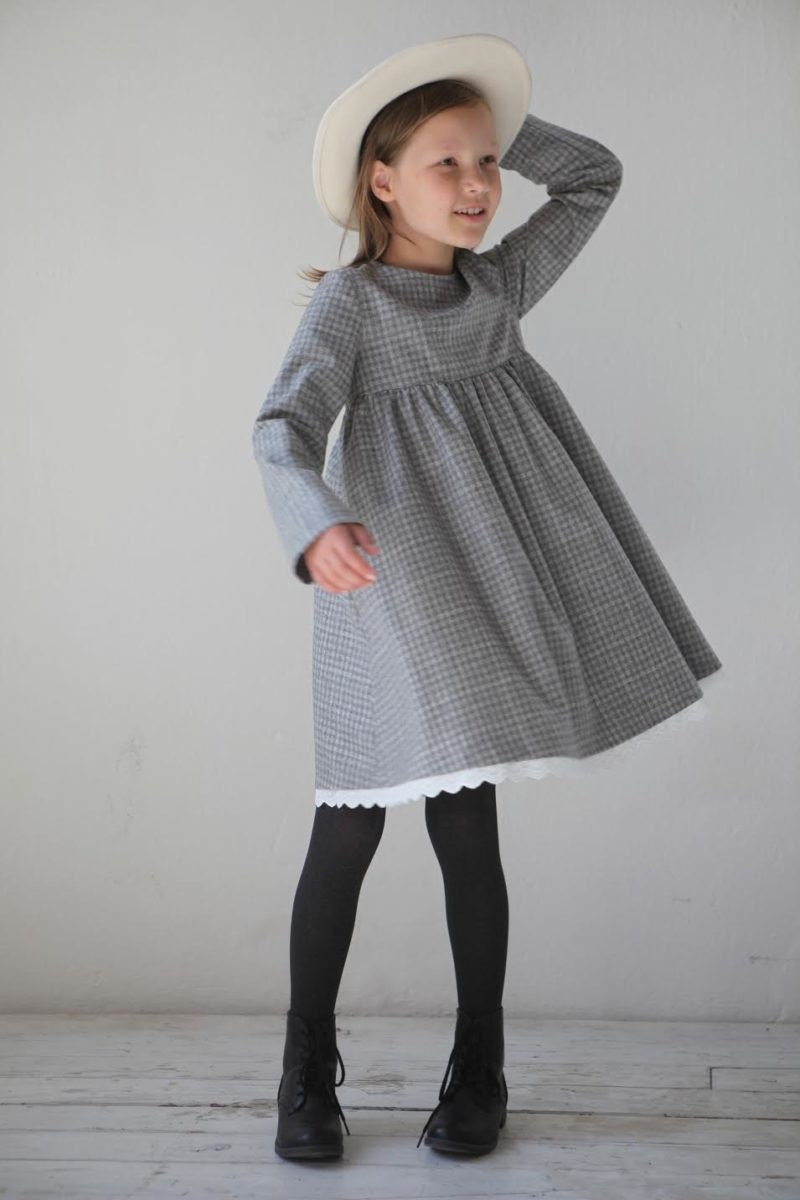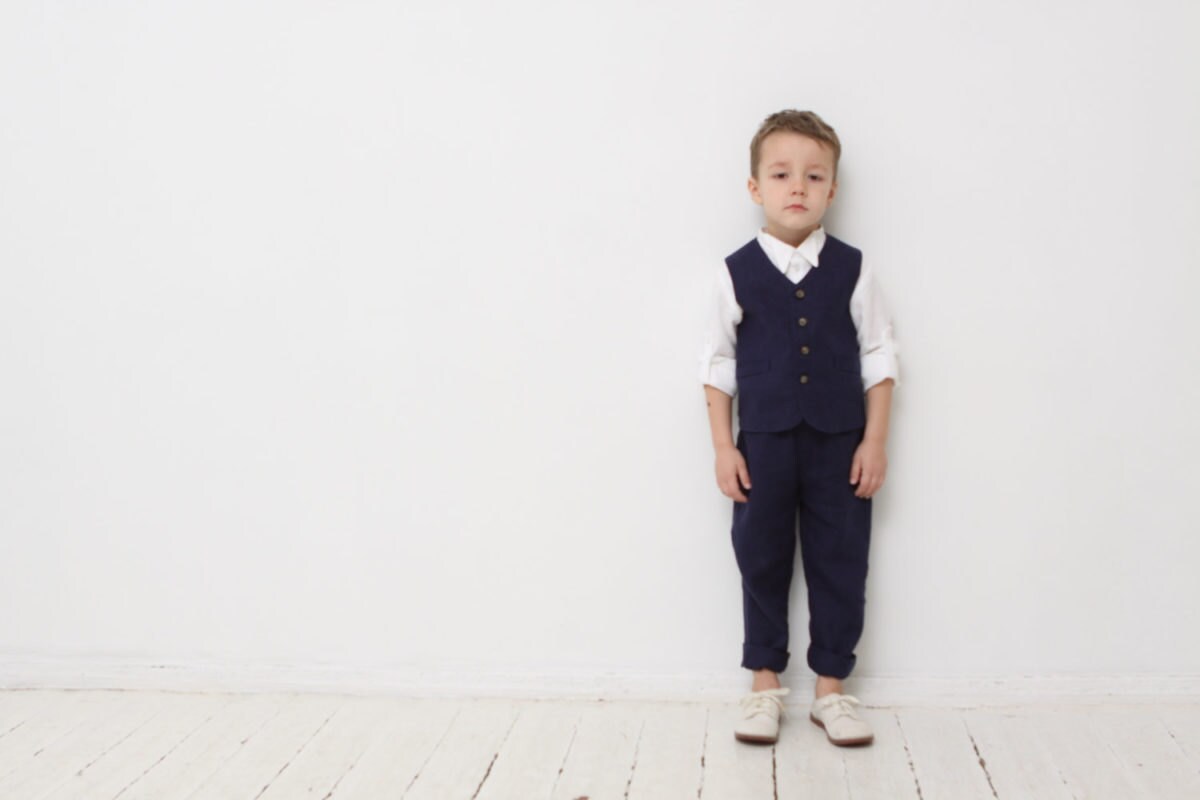 What's the most popular item in your shop?
The most popular design is the
baby romper
. I would guess that the main reason everyone loves it is because it's comfortable, and you can wear it for special occasions or as an everyday outfit. This season I'll be offering the baby rompers in wool fabric as well.
Will you tell us about your models? Who are they, and which designs do they love to wear the most?
The models you see the most in my shop are my kids. By now they are almost like professional models—they know what to do and how to do it. My daughter's favorite designs are all the dresses, of course, especially the ones with ruffles and lace. And for each new collection, I also have to look for new baby models to show off the baby clothing.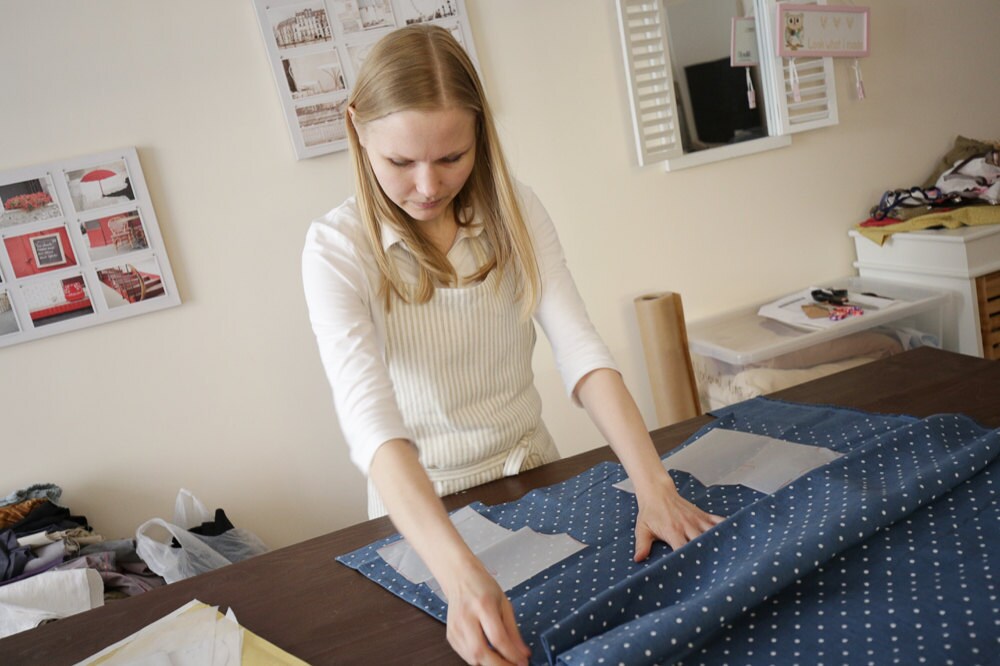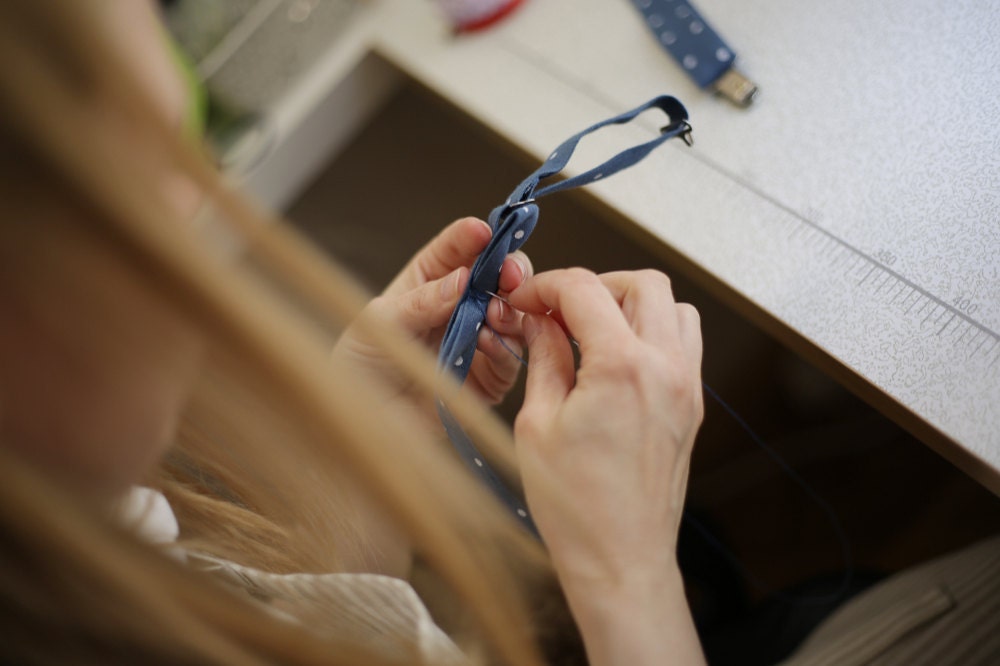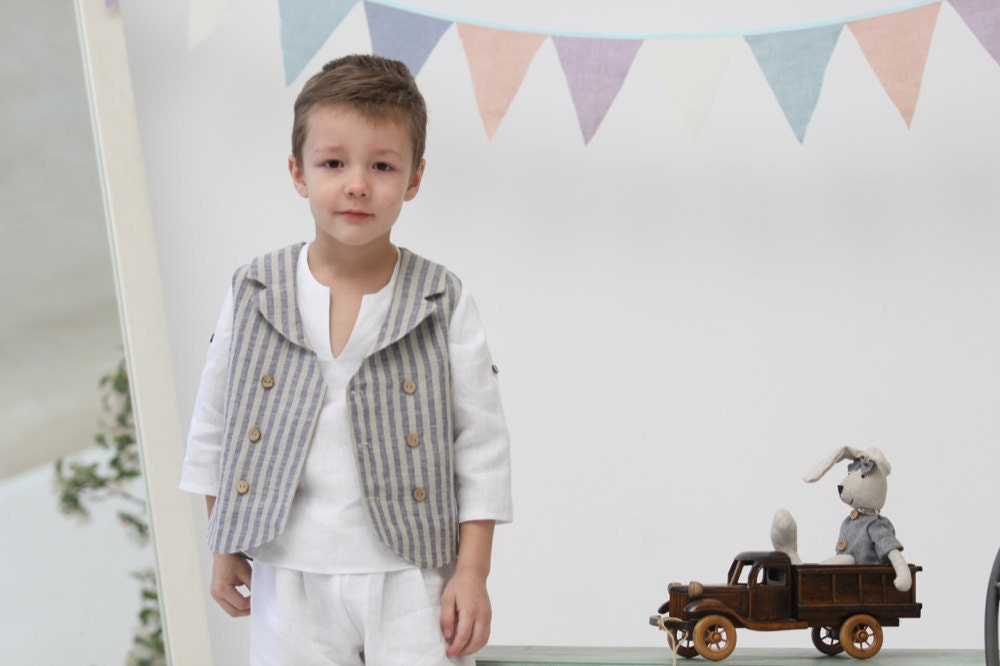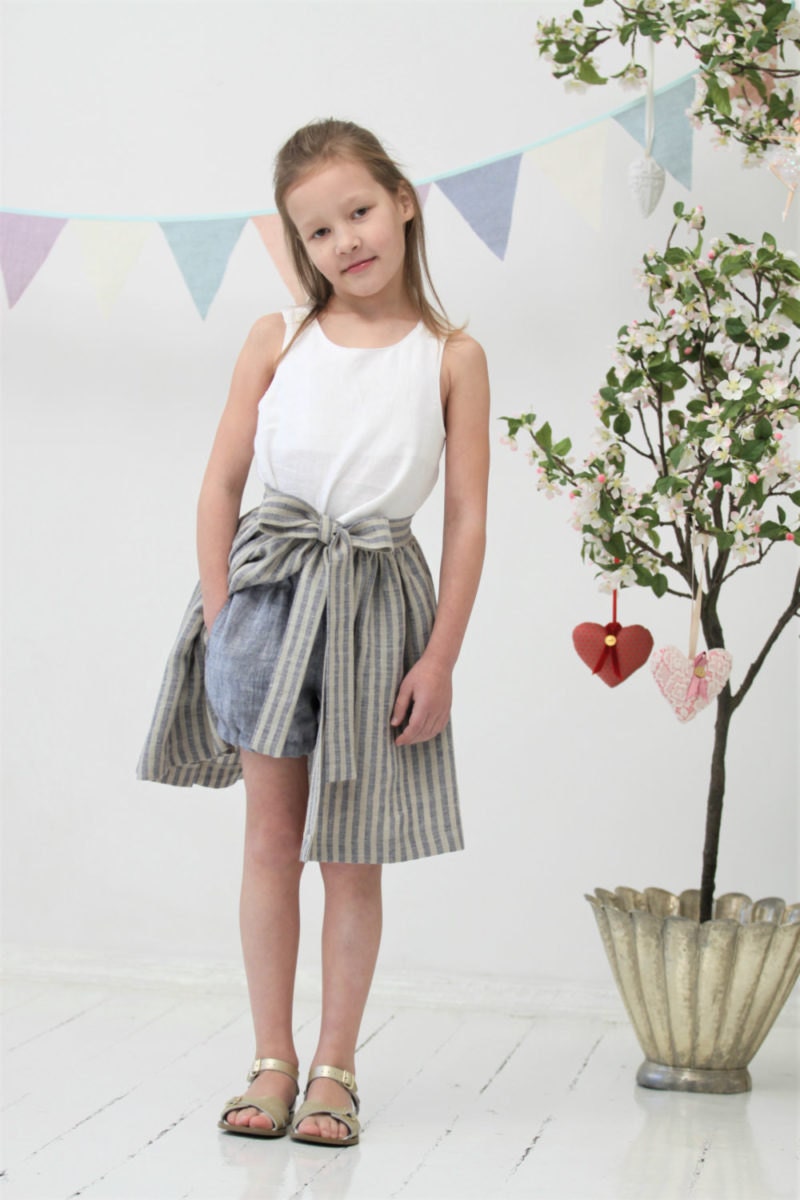 If your clothing were to appear in a movie, which movie could you imagine it being part of?
I can totally see one of my boys' outfits in
The Great Gatsby
or
Great Expectations
with Gwyneth Paltrow. There are so many styles and movies I could picture them in, though—mostly films about life in previous centuries. Actually, that's one of my dreams: to someday see
my clothes
in a famous movie.
How often do you release new designs? Do you have certain times when you work more on the design part of the business?
New designs come out twice a year: I release the Spring/Summer collection early in December, and this time of the year is when the new Autumn/Winter collection will come out. But sometimes I will make and post new designs in the middle of the season just because I'm feeling inspired.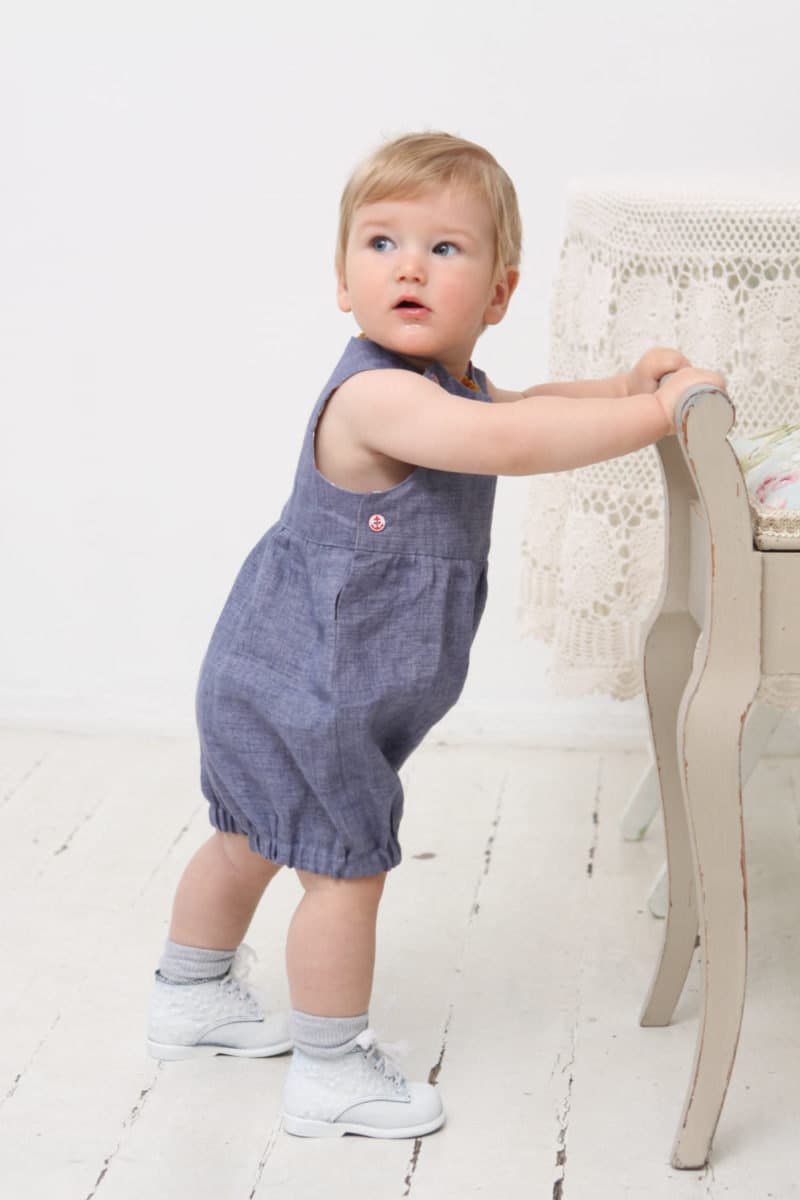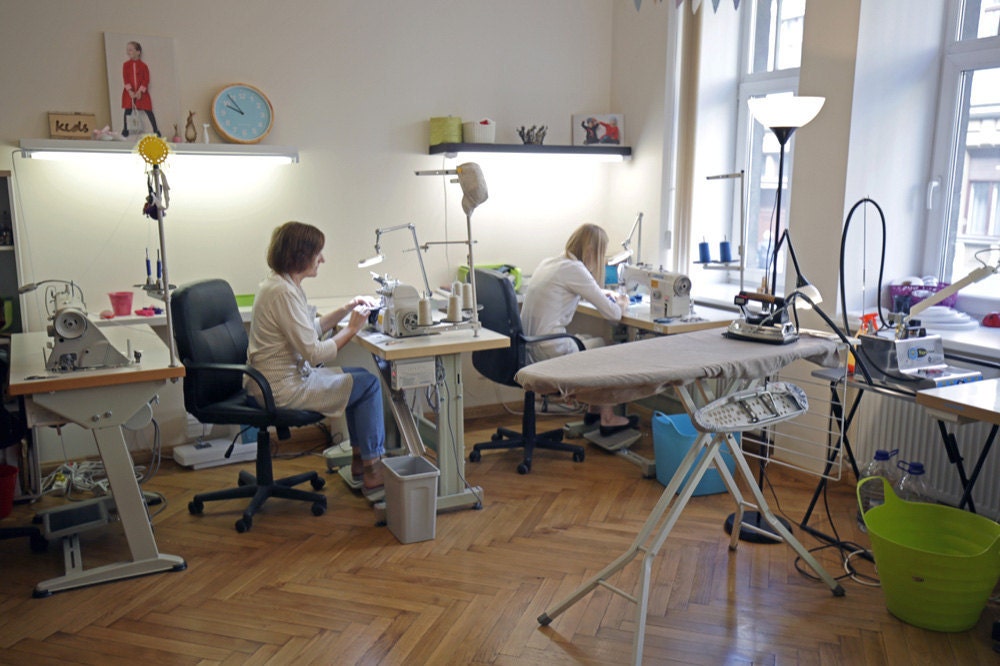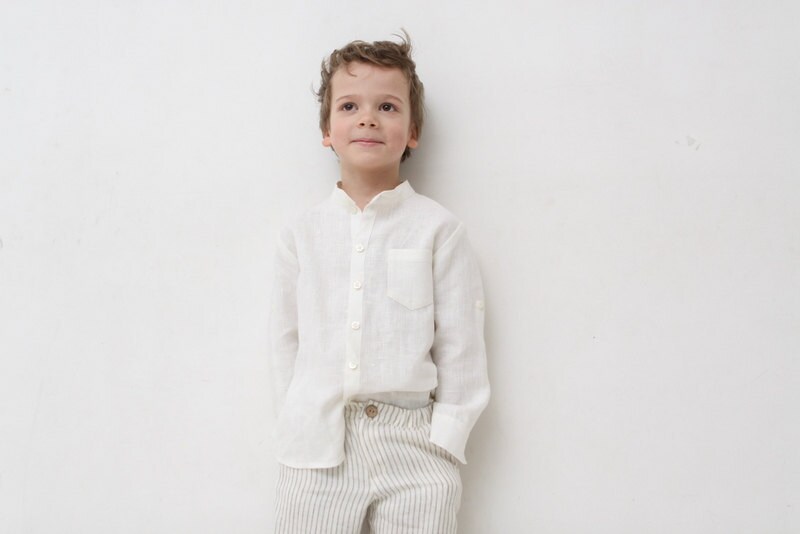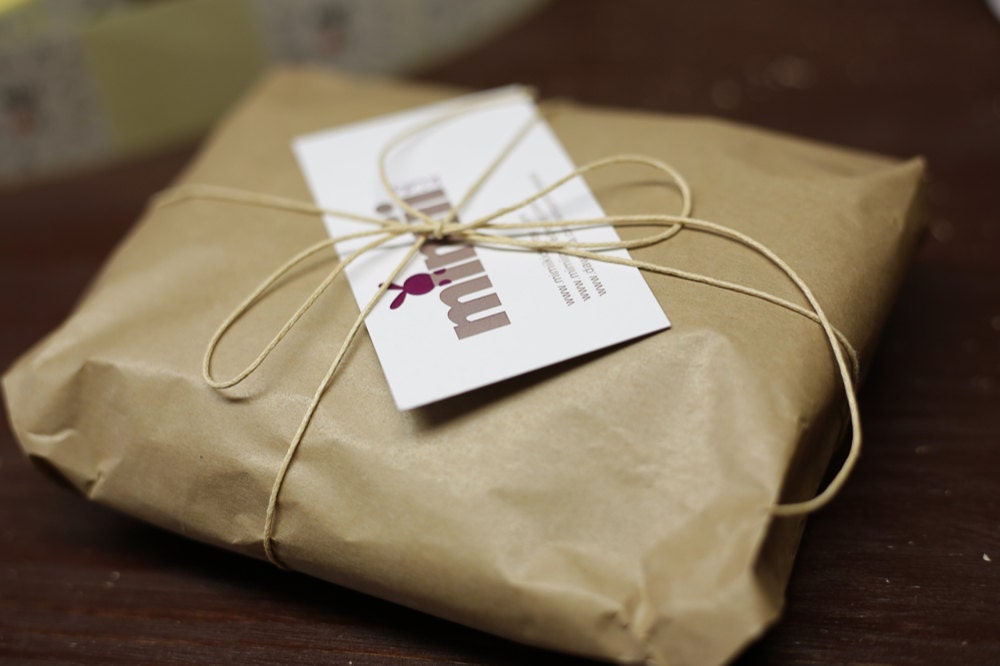 What have been some of the most exciting moments or proudest achievements of your creative career thus far?
Being recognized as a Featured Shop is one moment that makes me incredibly proud; that feels like a milestone to me. And I am also very proud and excited whenever I design new items and organize photo shoots for
my new collections
. The process is thrilling and stressful at the same time. I love hunting for accessories and vintage shoes for my photo shoots; sometimes I find them at local vintage boutiques, but I also buy a lot from other Etsy shops. I always worry how the shoots will come out, but after receiving the photos I am usually proud of the final look.
What are your goals for the future of your shop?
In the near future, I would like to participate in an international fashion fair, in order to get more new customers and to introduce my line to more markets. I would also like to sell more products wholesale.
Follow Mimiikids on Facebook, Instagram, and Pinterest.
Photographs by Linda Matere.