by Valerie Rains
Whimsical creatures and mystery stories inspire this Melbourne maker's line of jewelry, ceramics, and patterned home goods.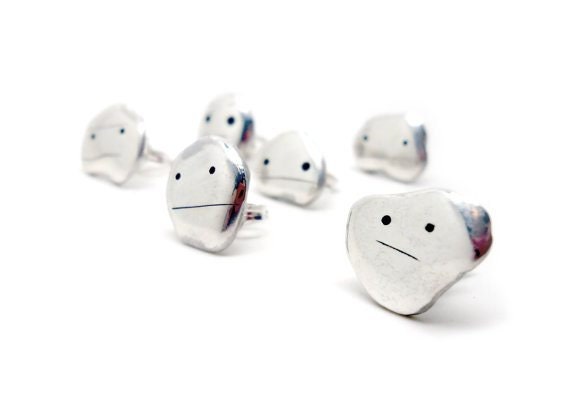 As a girl growing up in Perth, Penny Min Ferguson didn't have far to look for creative role models. "My mum was an illustrator and my dad was a musician," she says. "I was kind of raised around drawing." Still, it wasn't until she connected with illustrator idol Abby Portner on Etsy that Penny felt compelled to open a shop of her own. After seeing a post on Abby's blog announcing the opening of her Etsy shop, Penny went to check it out and followed Abby's account. "When she followed me back, I was like, 'Oh my God, my hero has followed me on Etsy — now I've got to show her what I can do!'" Not long after, Penny launched 
Min Pin,
 stocking the shop with whimsical shrink-plastic brooches based on her original illustrations. In the three years since, Penny has branched out quite a bit from those early designs (although they still make up a vital — and colorful — part of her shop): She's earned a diploma in silversmithing, launched fine jewelry and ceramics, and taken on a slew of creative collaborations with artists and designers both on Etsy and off. And she's not stopping there.
Read on to learn what's next for this multi-faceted Melbourne maker.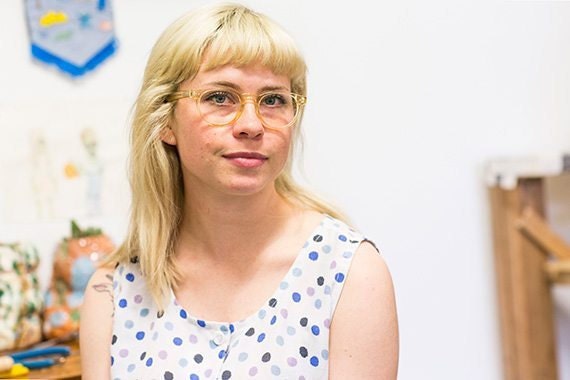 How does your background as a university-trained illustrator influence your three-dimensional work? 
A lot of the work I do in making jewelry and 3D objects is really character-based, and often based on illustrations. And I guess my style and aesthetic come from the illustrations as well. I like a lot of naive illustrational work, and that feeds directly into the jewelry, which is a bit childlike...there's just a lot of crossover there.
Are there specific characters that you've had with you for a long time? How long do you live with these characters once you create them?
Quite a while! With each illustration I do, I'll keep it for a year or so, but I've got really old illustrations that I won't let go of. And because I'm selling them all the time, I'm seeing them all the time; they're still there and they're not going to go away. Even though I recently transitioned from doing costume jewelry into more high-end fine jewelry, all the illustration and character work will follow through; I think those will stick with me forever.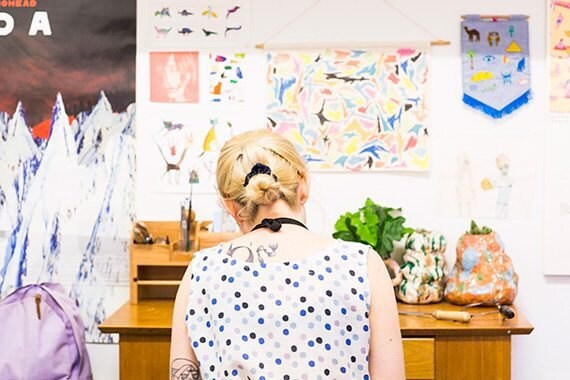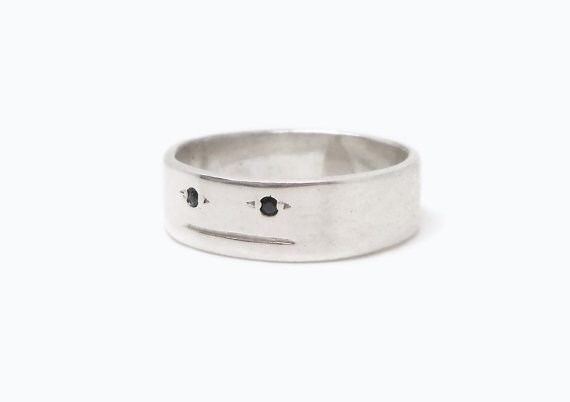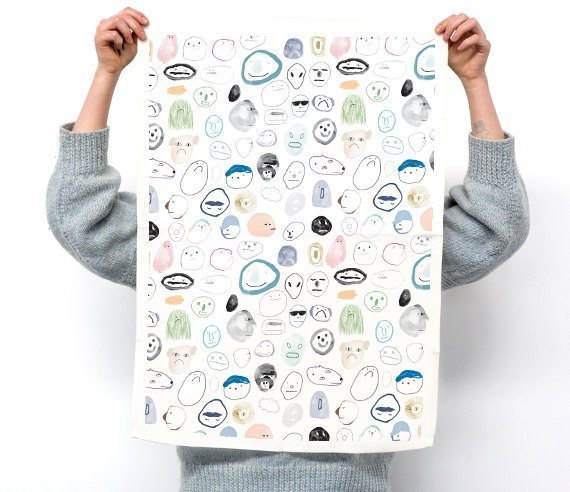 Of all the mediums you work in — paper, metals, shrink plastic, textiles, and clay — which one is your favorite, and why? 
I really enjoy working with
metals
at the moment, and getting to work with diamonds and sapphires is obviously very exciting. One of the major aims I had when I moved into working with metals and ceramics was to make things that would last forever, that weren't just throwaway items. I wanted things that you could pass down to your children, you know — really special objects that you poured lots of meaning into.
Are there any mediums you haven't tried working with yet that you'd like to one day? 
Making clothes — in the future, I'd like to be able to print out my designs and make them into shirts and dresses and things, but I definitely cannot do that now, as hard as I've tried. One of the girls in my shared studio has promised to help me learn.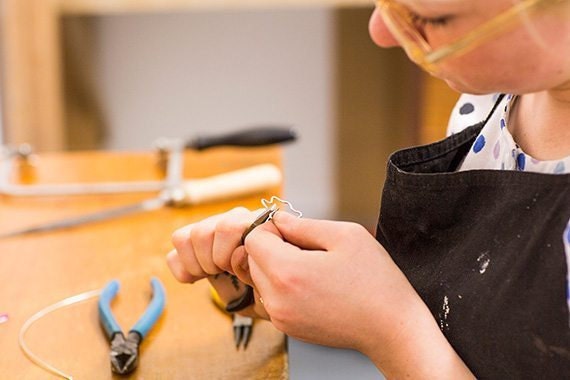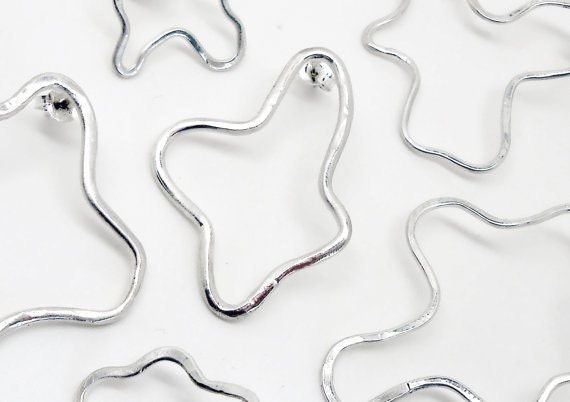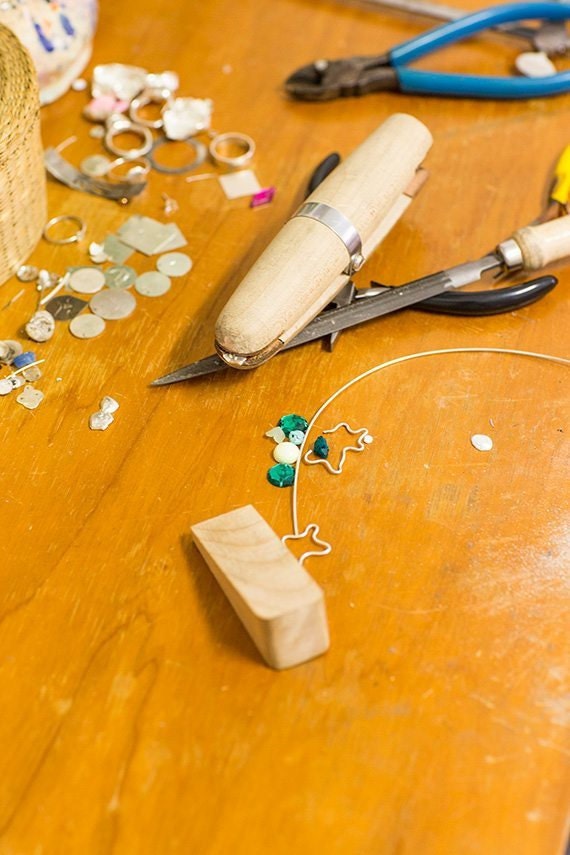 What goes into coming up with an idea for a new collection?
It's usually something I've been thinking about for a while. I've got a visual diary, and when I see something I like, I'll scribble it in the diary, and then it snowballs. Like with the
Fern Gully collection
, I had just moved house into the
Dandenong Ranges
 and I was surrounded by ferns and the bush and was doing lots of hikes, so that was a very direct inspiration. But then others, especially with collaborations, are kind of ideas that get thrown about until one really solid idea pops out.
Speaking of collaborations, you've done so many of them! What are some that stand out in your memory?
One of my favorites was with Esther Sandler of
Togetherness
. The weird thing was that we're both from Perth and we both live in Melbourne now, and we had mutual friends and kind of knew each other's shops, but we only actually met through Etsy. Obviously, I really like
the work
that we did for that project — it was all about Perth and our shared experiences there — but beyond that, we sprung up a new friendship while doing that collaboration, and we're really close friends to this day.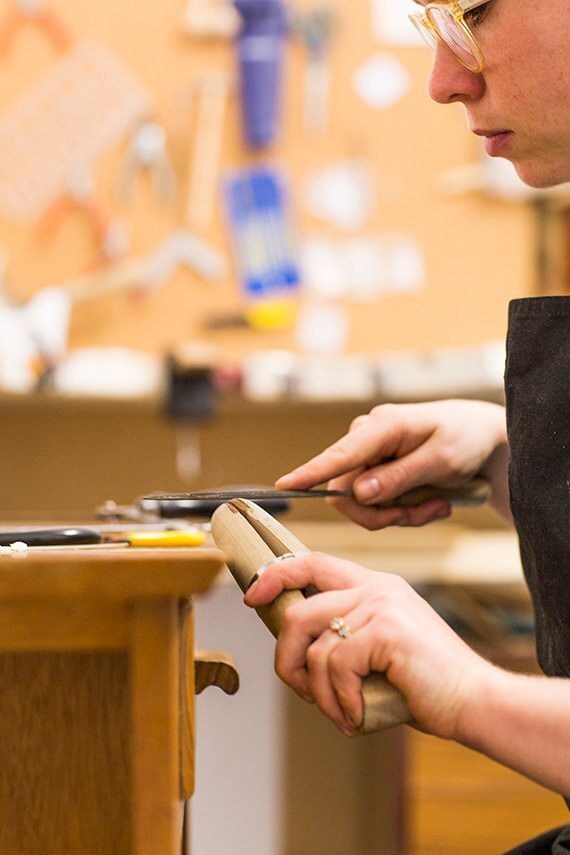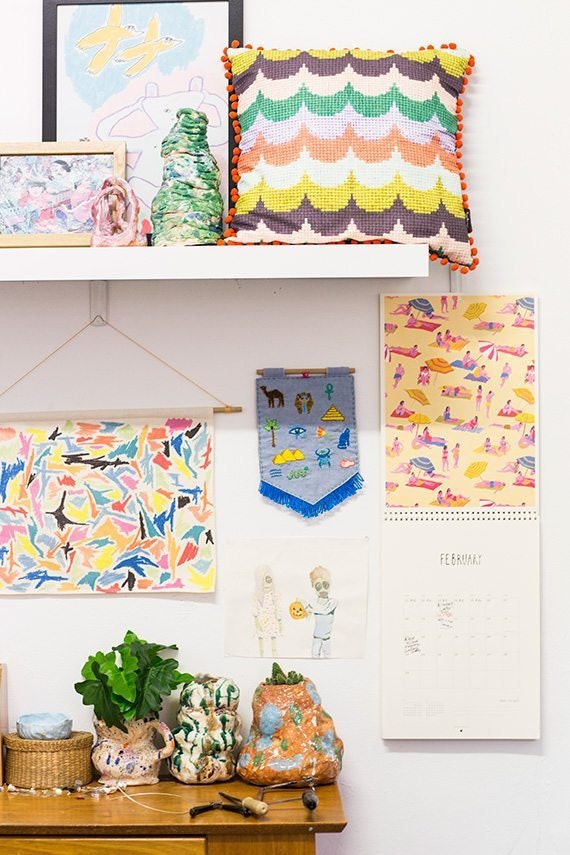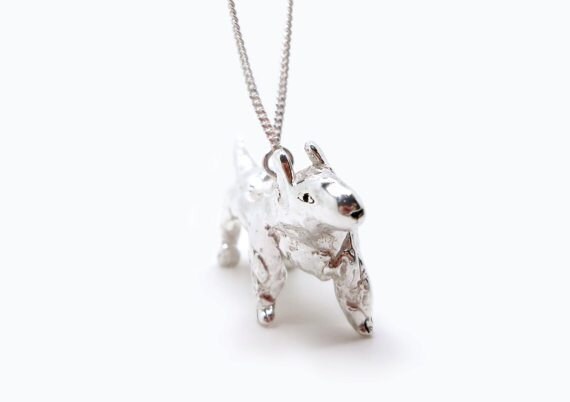 What would be a dream collaboration for you — someone you would love to work with on a project that you haven't yet?
I know it would never happen, but the first artist that I really got into was
Stanley Donwood
, who did all the artwork for Radiohead, and if he ever wanted to do anything — which I highly doubt — that would be amazing.
What's your favorite Etsy shop to buy from?
Obviously Esther, and
Ashley Ronning
as well; then there's 
Georgia Anson
, who makes really cool ceramics, and
Eleanor Bostrom
— she does the ceramic dogs in the coffee cups. I've been eyeing those for a really long time.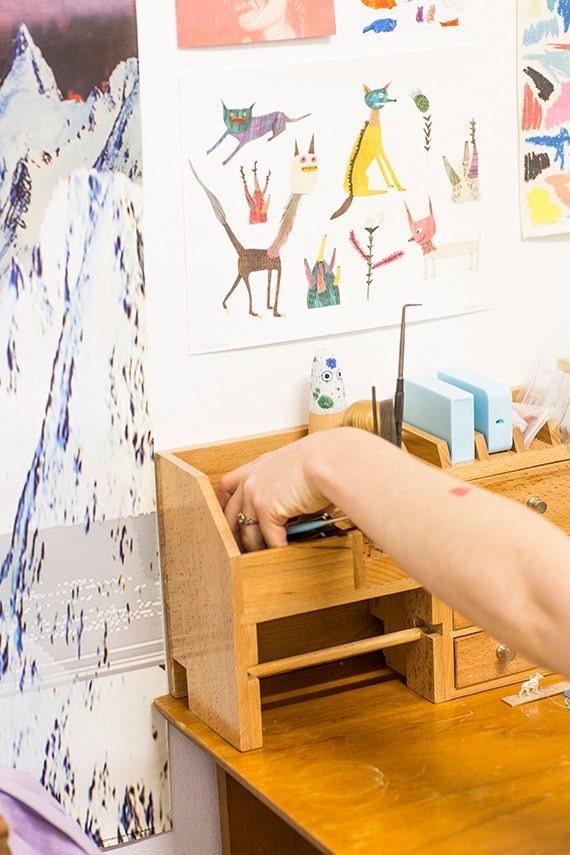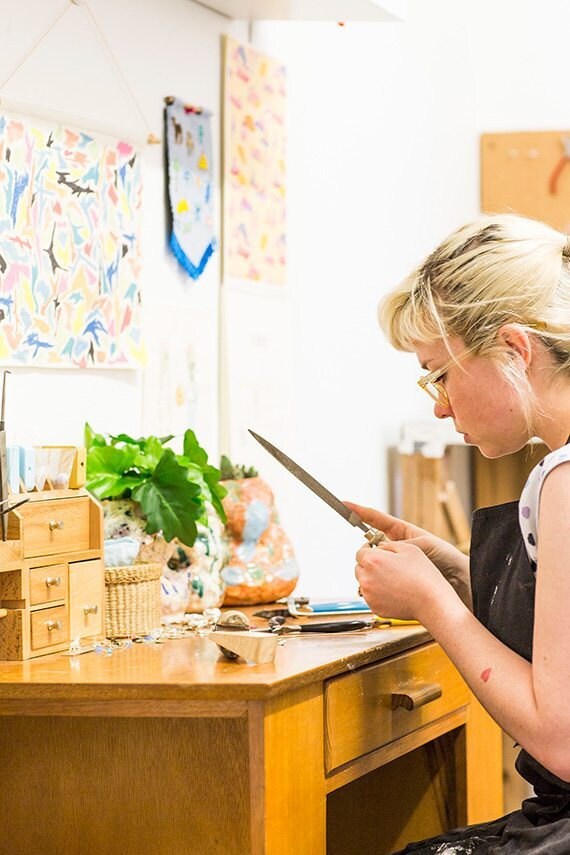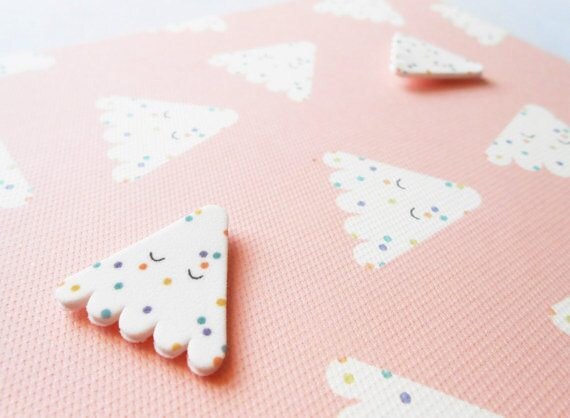 What's on the horizon for your shop? Any big plans for 2016? 
Yeah, there's lots of cool things! In May I'll be doing a big
joint exhibition in Perth
 with one of my closest friends, who's a furniture maker; she's making furniture and jewelry displays, I'll make jewelry, and we're both making ceramics. And I've also got a zine coming out with Ashley Ronning in late March, which is kind of like a kids' book. That was really exciting, because it's a riso printing, which is a whole new thing for me. And it's been really cool working with Ashley — all her work is just amazing.
Keep up with Penny by following her on Facebook, Instagram, and Tumblr.  
Portrait and studio photos by Michaela Barca.