The exquisitely handcrafted pieces from this Argentinean artist are a thoughtful way to treat any stylish special someone—including yourself.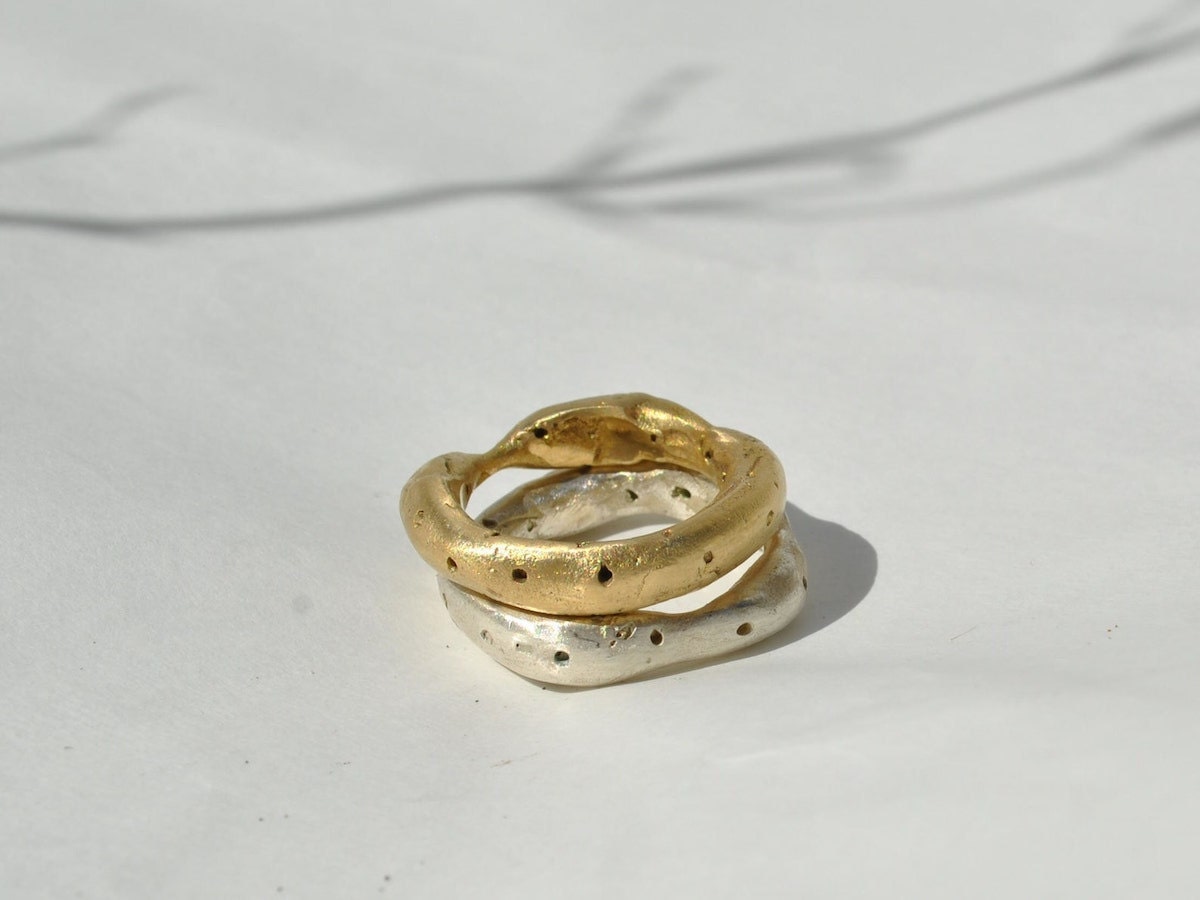 In our Featured Shop series, we shine a light on a standout shop from Etsy's talented seller community, offering readers a behind-the-scenes look at their process and story.
Whether it's a matching set of wabi-sabi rings for you and your best friend or a geometric statement necklace for your most fashionable mentor, a one-of-a-kind piece of jewelry from Mukenia is a reminder that "special" takes many shapes. Handcrafted in Buenos Aires by designer María Eugenia Ramos, each sculptural pendant and elegantly curved bangle in the eclectic collection is a unique form of self-expression. "I think every piece of jewelry has its own story to tell," María Eugenia explains, "either through the material, its form, its weight, its use, or its aesthetic."
An artist who exhibits in galleries around the world, María Eugenia is fascinated by the idea of creating portable works of art, and her exploration of different muses—from the flora and fauna of Argentina to large-scale sculpture and abstract art—has resulted in a jewelry line filled with museum-quality treasures that complement all sorts of styles (and budgets, too!) From
bold architectural rings
to delicate
earrings crafted from grains of Argentine sand
, Mukenia offers something extraordinary for everyone.
Read on to learn about María Eugenia's intentional, slow-crafted approach to jewelry making and get some gorgeous gifting inspiration, then shop the Mukenia collection.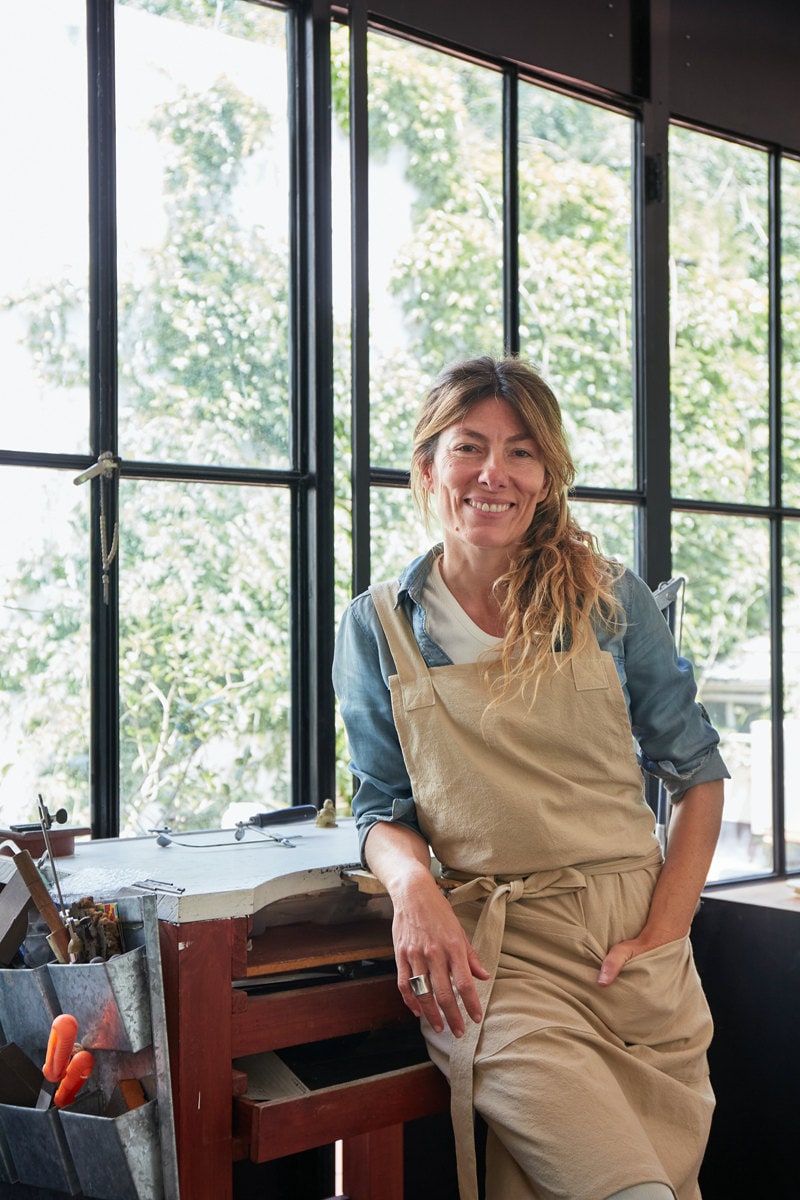 What's your design process like?
It usually starts with an idea, a note, a drawing, or a photo. Then comes the prototype, and from there, it changes and changes until finally the design is ready. I like to take a lot of time to work, and I try to enjoy every idea and detail that arises along the way. The process is different each time, but whenever I'm designing, I try to think about the person who will be wearing it and ask myself: What are their behaviors like? What catches their attention?
How do you see your pieces being styled? Do you have any tips?
I think when trying out my jewelry, customers should be sure to embrace their own style. Mix one piece with another and see what happens. I love seeing photos from clients wearing my pieces—they always surprise me! My only hope is that they find comfort in whatever they choose to wear.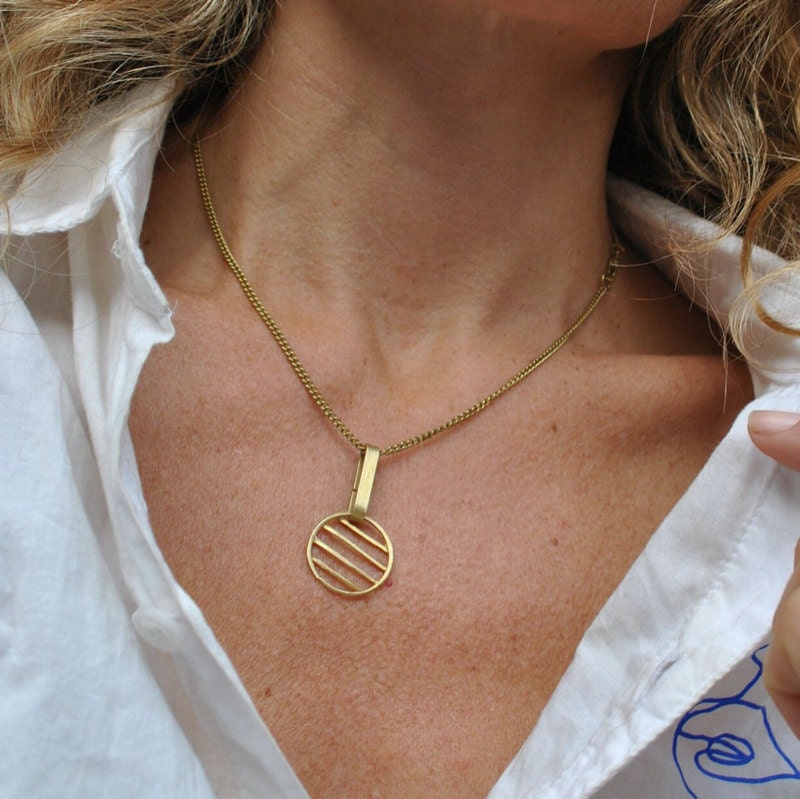 SHOP: Geometric circle necklace from Mukenia, $70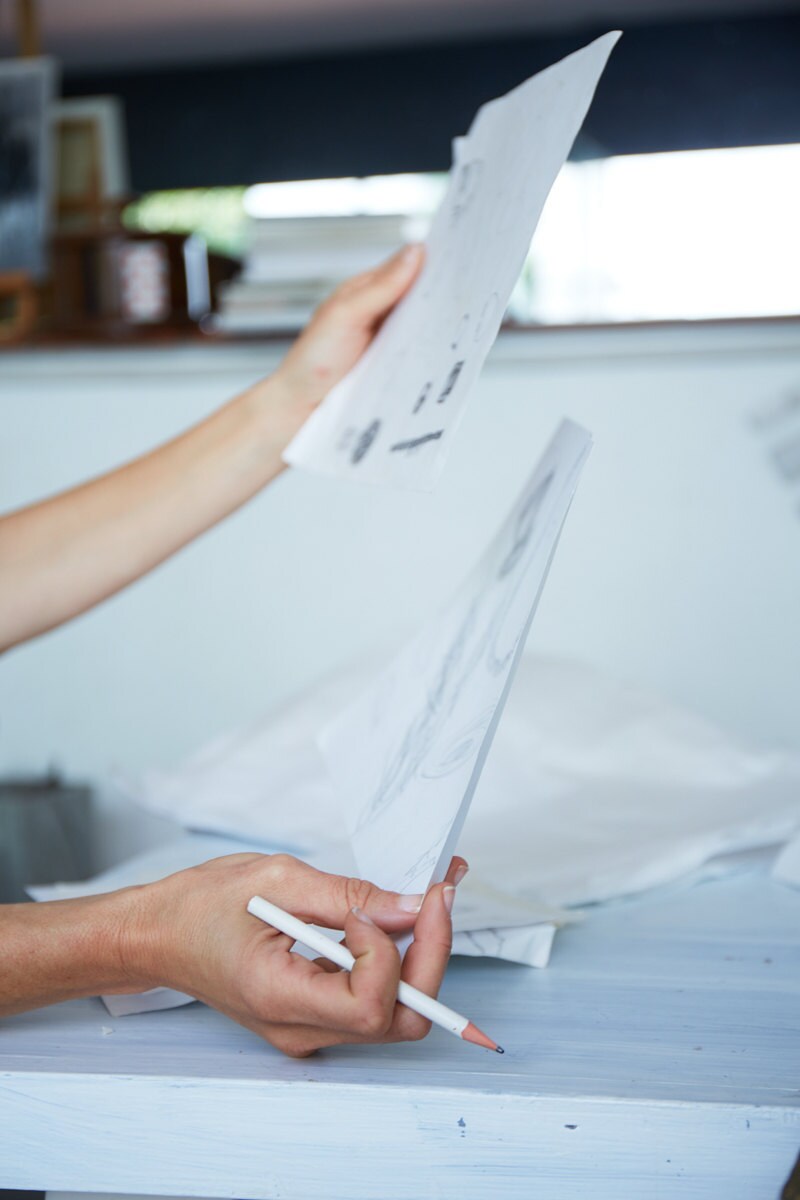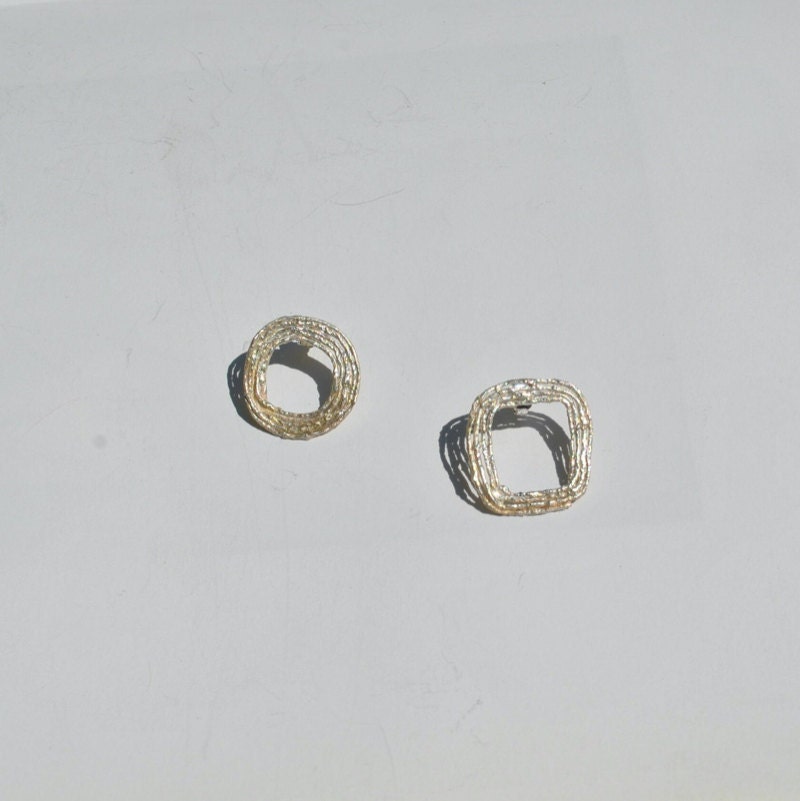 SHOP: Asymmetric silver earrings from Mukenia, $120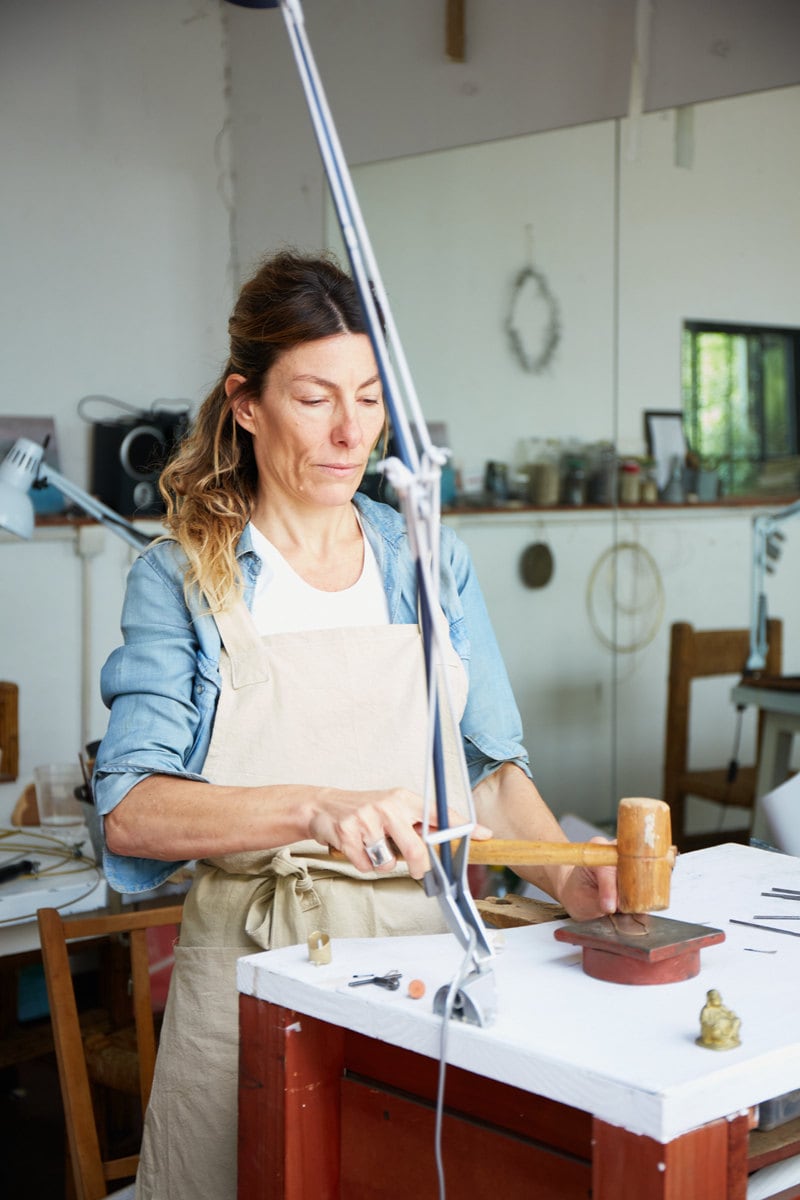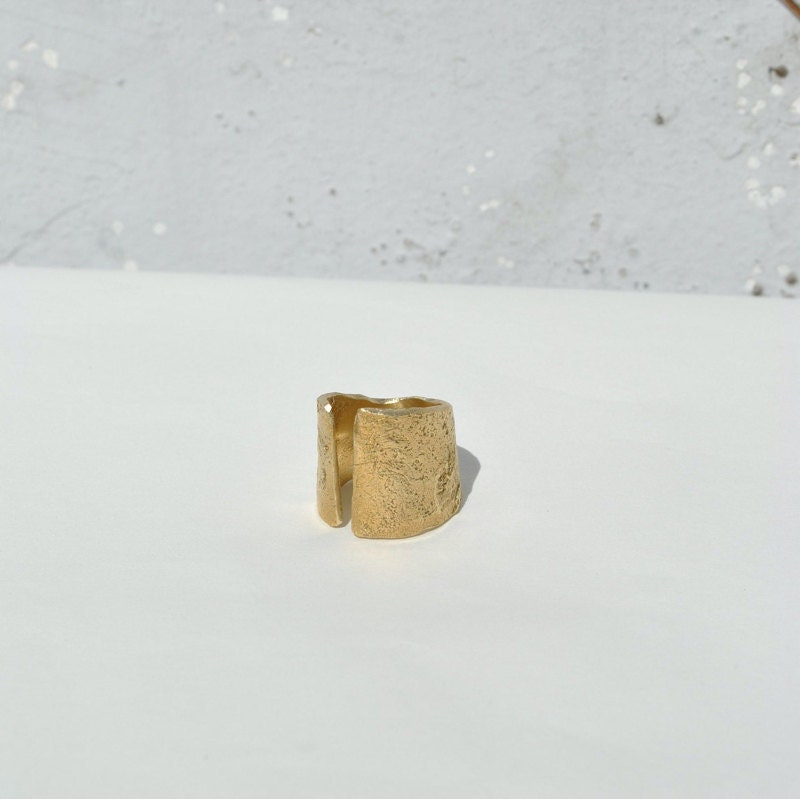 SHOP: Sand-textured ring from Mukenia, $105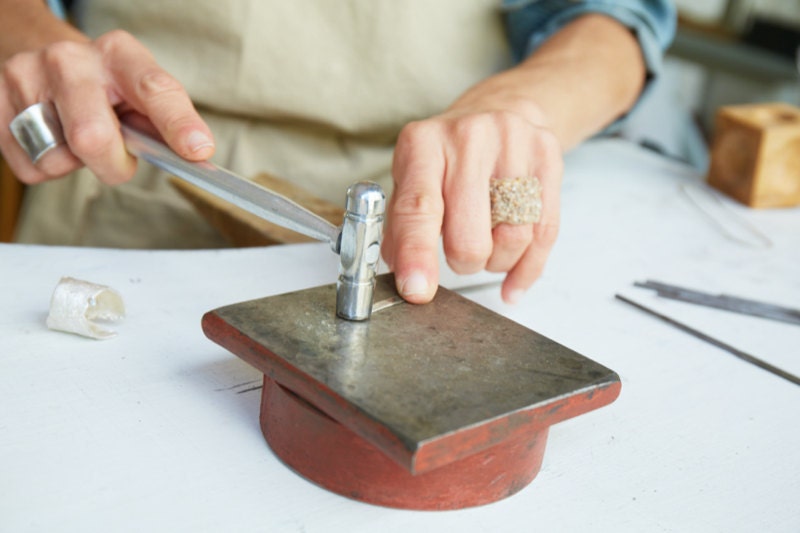 I love how some of your pieces are geometric while others have more organic, imperfect shapes. There's so much diversity in texture, weight, and size. Where do you get inspiration for your designs?
I work with definite ideas but from different origins, and I think that's what makes the diversity of my pieces. I've been working in jewelry for over 15 years, and my interests always change. I'm inspired by literature, cinema, cities, and different ways of living—but I'm also constantly changing my way of looking at design, and encouraging myself to do different things.
One of the first collections I created was in honor of a fantasy world from the cinema. By contrast, one of my latest collections, Wabi-sabi, reflects my interest in this concept of the imperfect from Japanese culture. Investigating that world led me to move away from the geometric aesthetic and closer to an organic design.
In your About section, you mention your beautiful surroundings in Buenos Aires. Is that a source of inspiration for your pieces as well?
Yes. The environment—what I take from it, and how I feel in it—are all great motivators. It's what allows me to connect with something different from the day-to-day. The city is very hectic, but there's always a lake or a green space where I can stop to observe, take notes, or just go for a bike ride.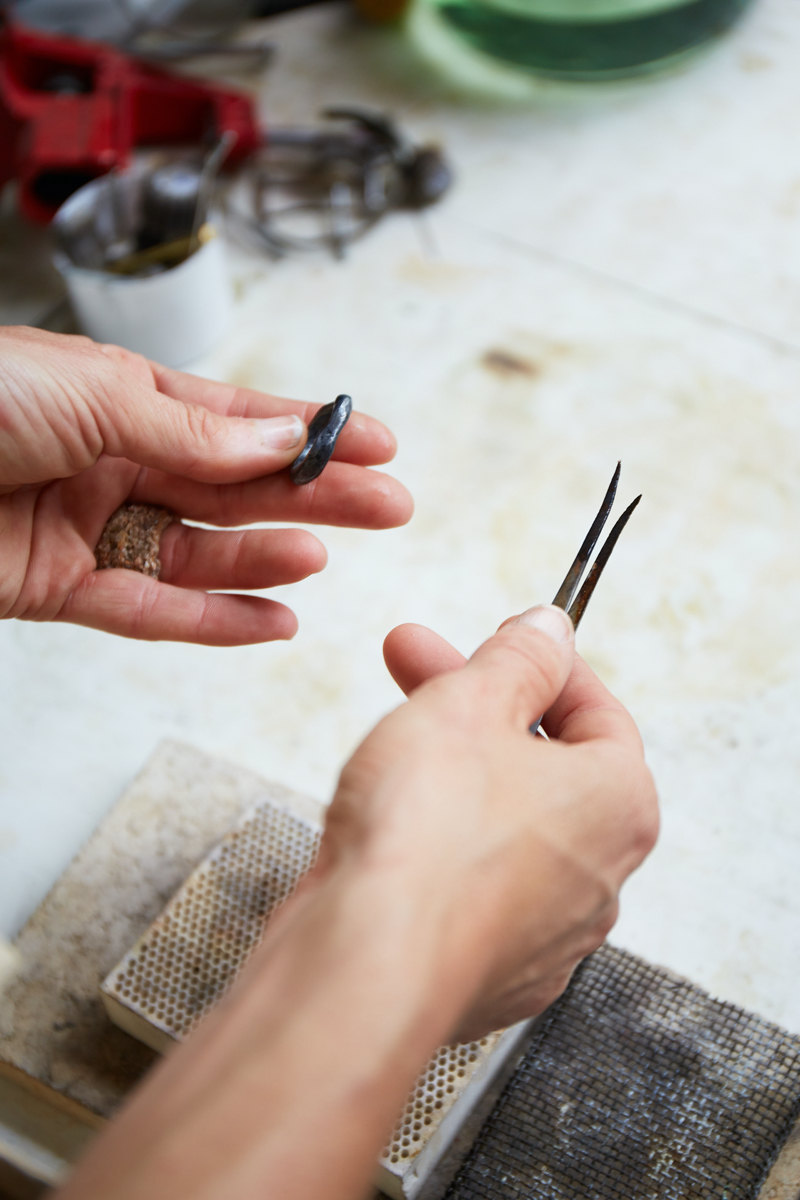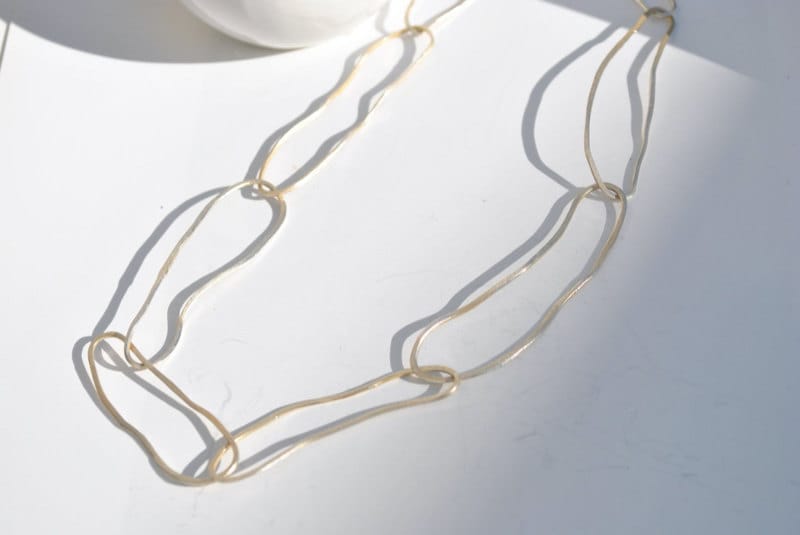 SHOP: Hammered chain necklace from Mukenia, $199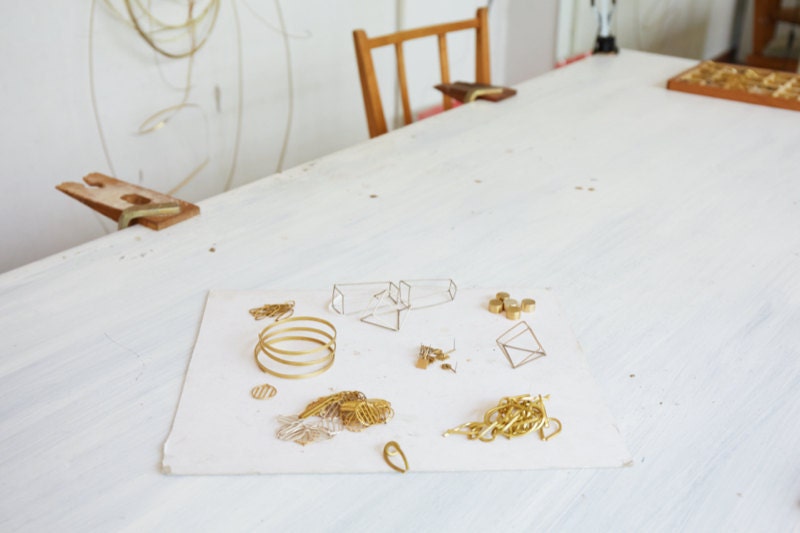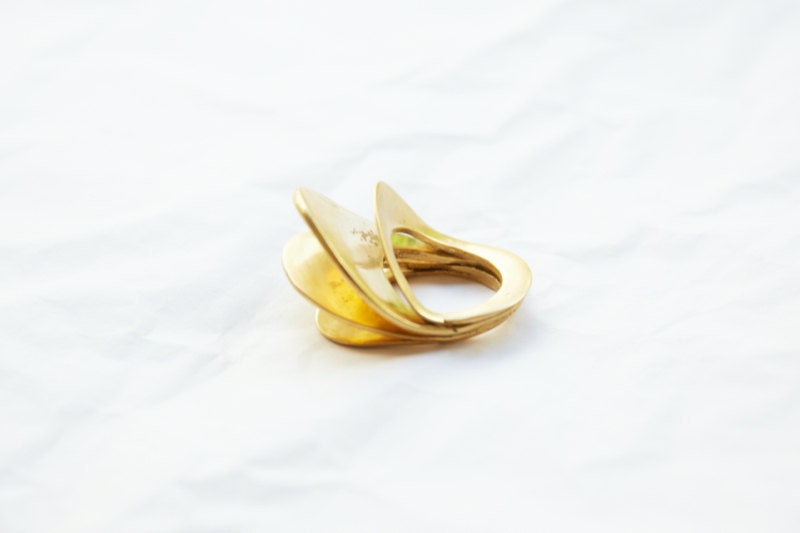 SHOP: Sculptural bronze ring from Mukenia, $99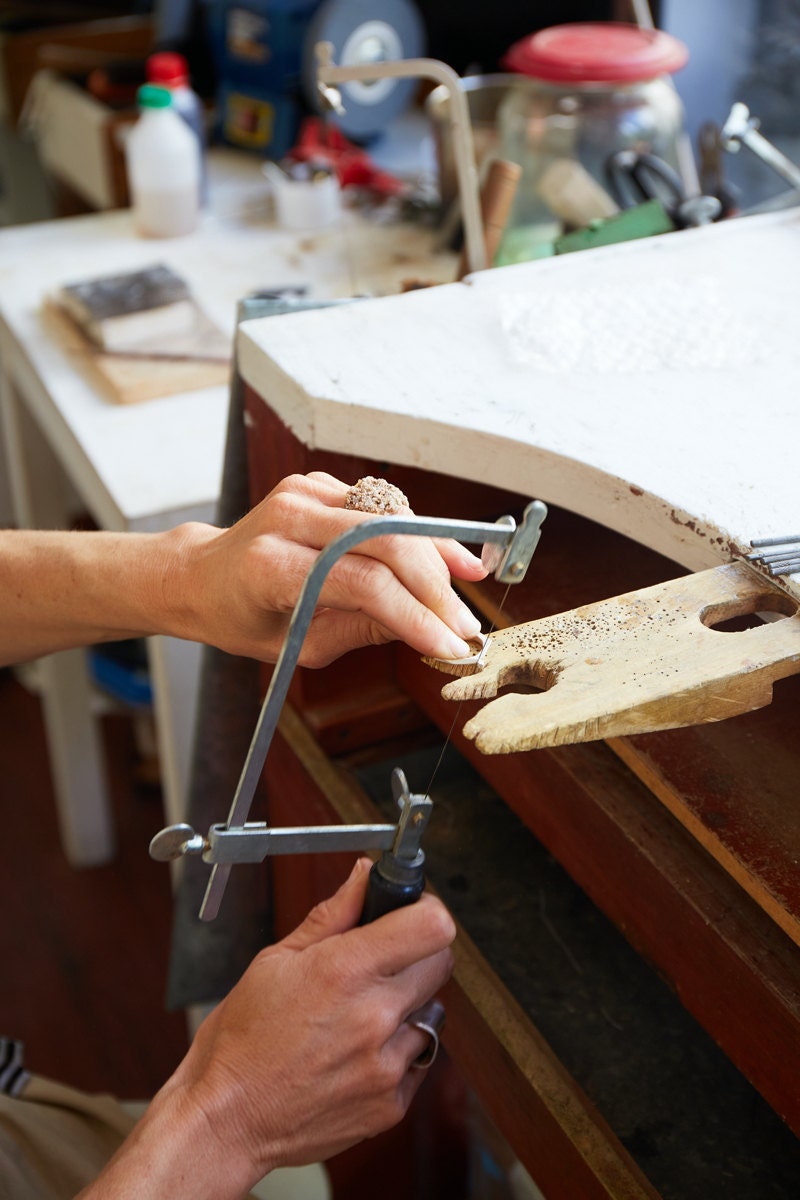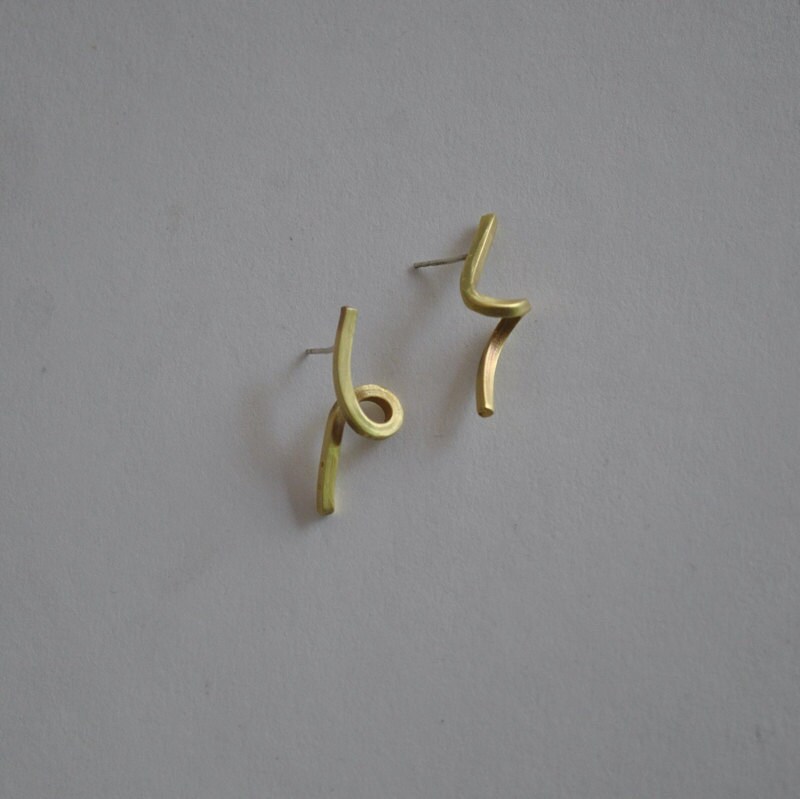 SHOP: Wavy stud earrings from Mukenia, $80
Do you have any bestsellers? If so, what do people like about them?
The rings from my Wabi-sabi collection are the designs that have received the most sales and the most compliments. They're organic and have a lot of design intent. The metal colors I use make them a great choice for someone looking for something unique.
It seems like it would be easy for anyone to find a gift for someone in your shop. Which items do you think make good gifts?
The Babel collection, with circles and squares, has some pieces that are perfect for giving as gifts. It's minimalist, very versatile, you can dress it up, and visually it's very playful. When I made it, I was inspired by the idea of synthesis. It's about finding a universal language from these figures that we all know.
I also make a lot of very simple pieces that are very giftable. I actually have clients who started wearing rings for the first time because of my brand. I try to make pieces that are like an invitation to discover something new, but timeless. Something that gives their look a personal touch.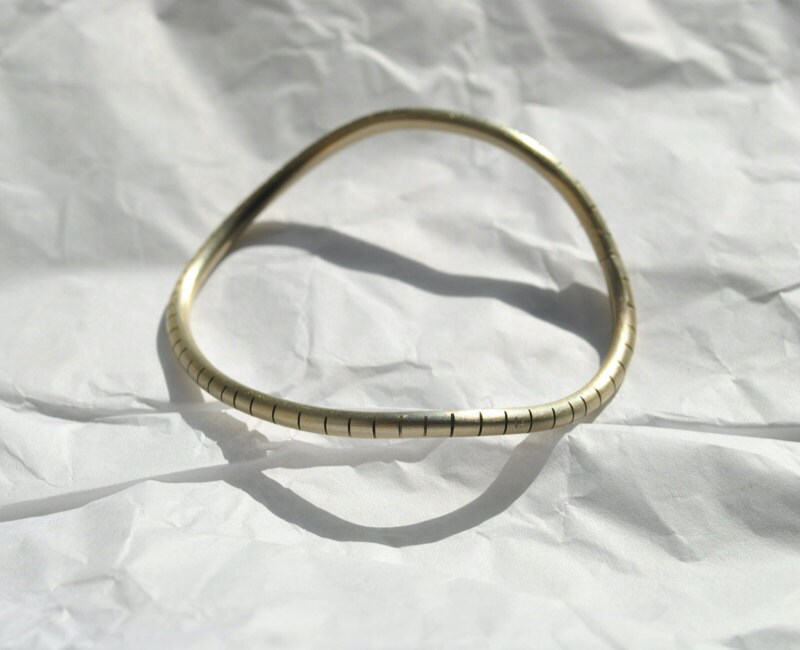 SHOP: Striped wavy bangle from Mukenia, $75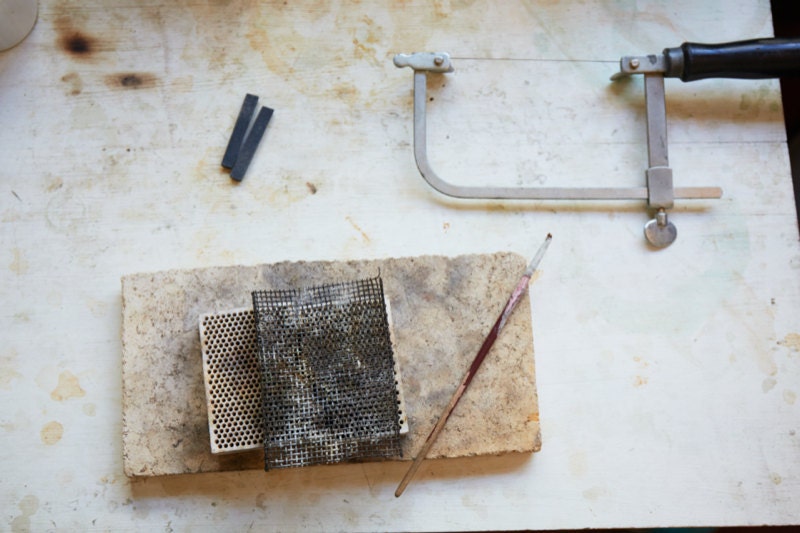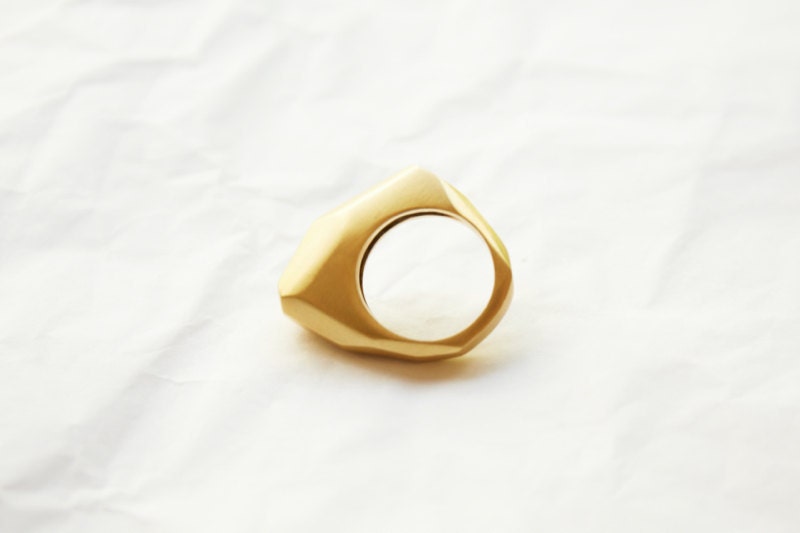 SHOP: Bronze faceted ring from Mukenia, $110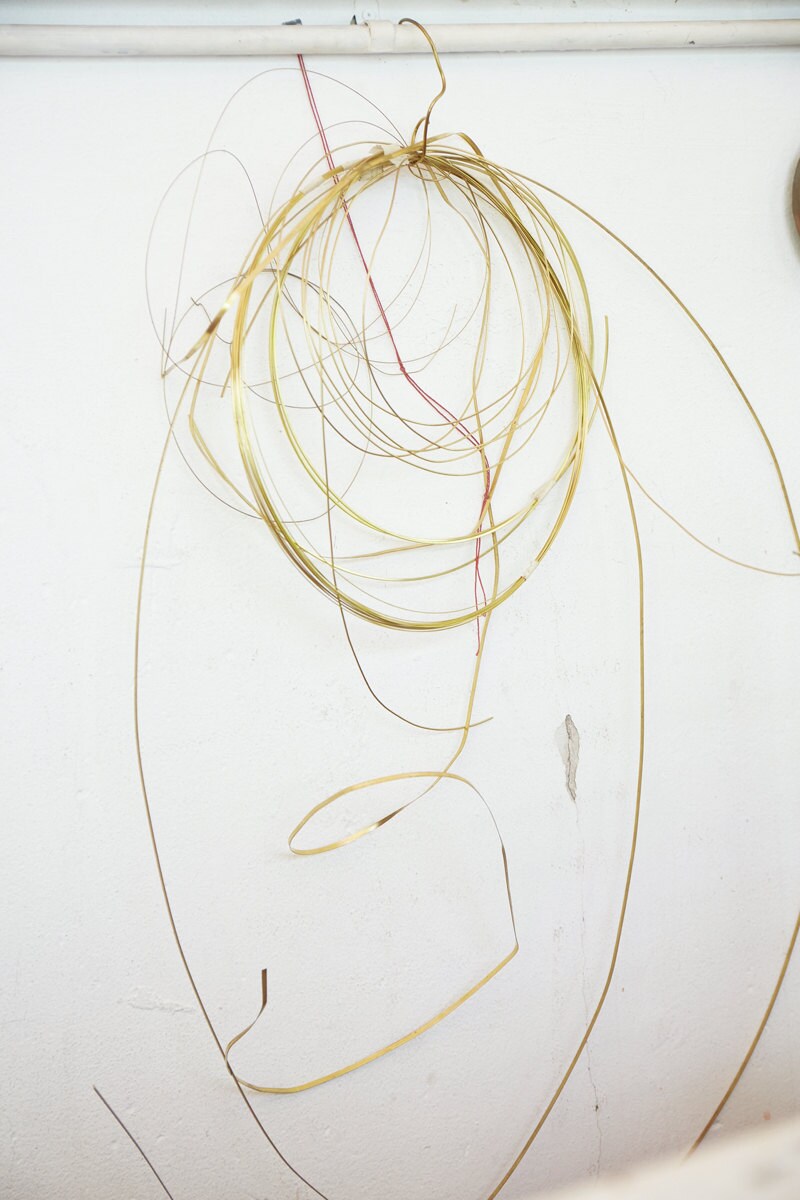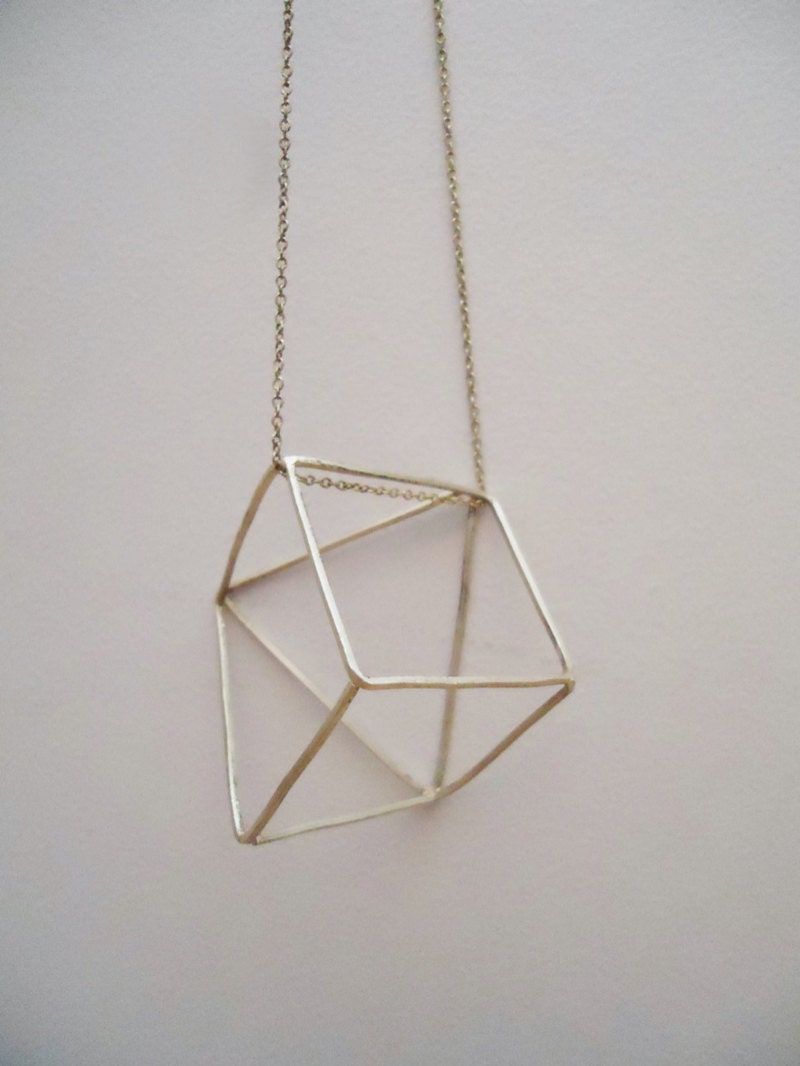 SHOP: Geometric silver statement necklace from Mukenia, $250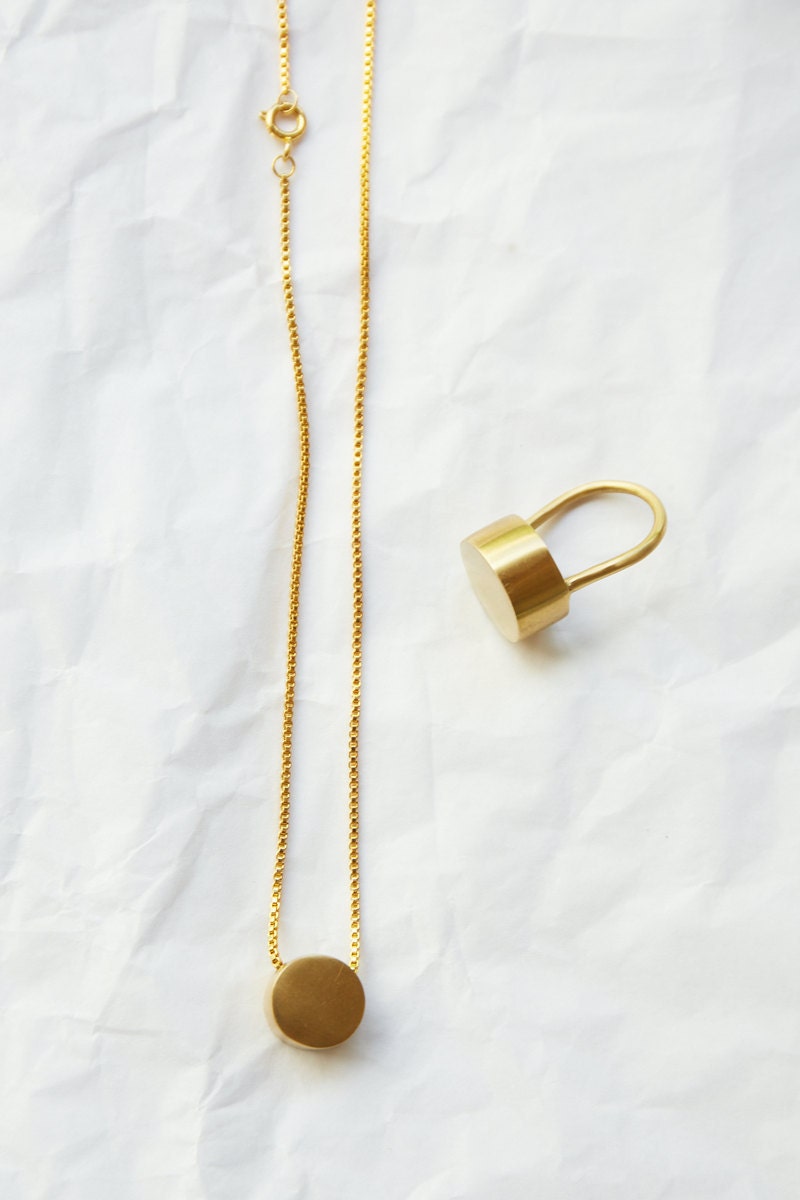 SHOP: Bronze dot necklace and ring, $95 each
Are there any care instructions or tips that buyers should know about?
Each piece is made by hand with pure metals, and over time they may need cleaning. You can clean them with scouring pads or a steel sponge. When you're not wearing your jewelry, store it in closed bags or boxes to preserve it.
It's clear from your reviews that you put a lot of effort into making every interaction with your buyers a positive one. What's your customer service philosophy?
Warmth, communication, and attention are very important to me. I'm interested in meeting people, hearing their stories, and sharing mine with them. I have clients who have suggested ideas to me that have transformed the way I see what I do. I learn and change together with those who choose my designs.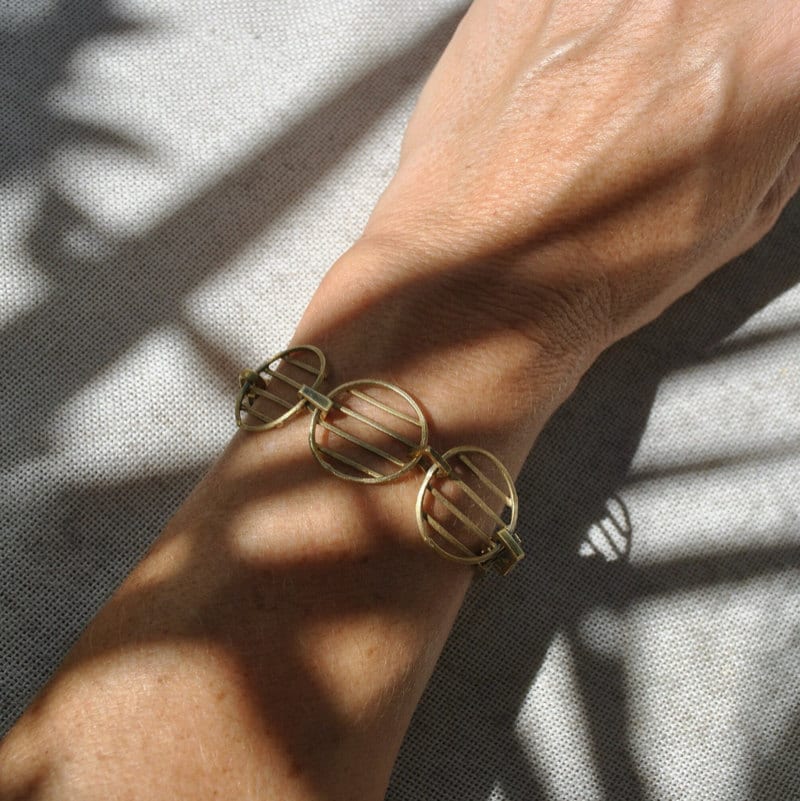 SHOP: Bronze circle bracelet from Mukenia, $85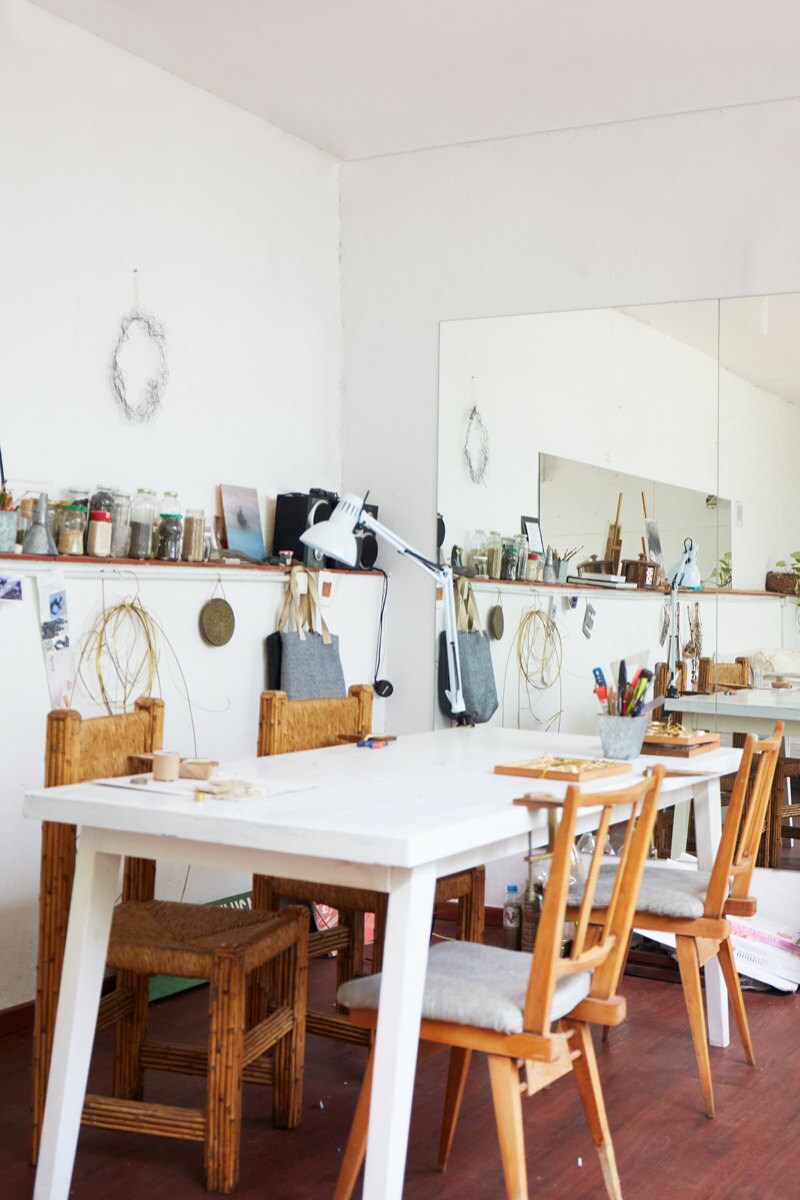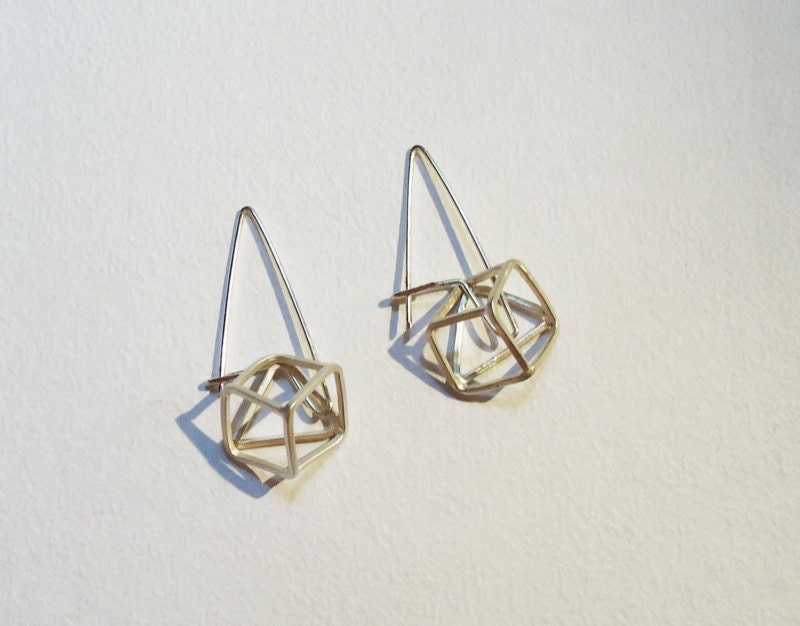 SHOP: Sterling silver cube earrings from Mukenia, $190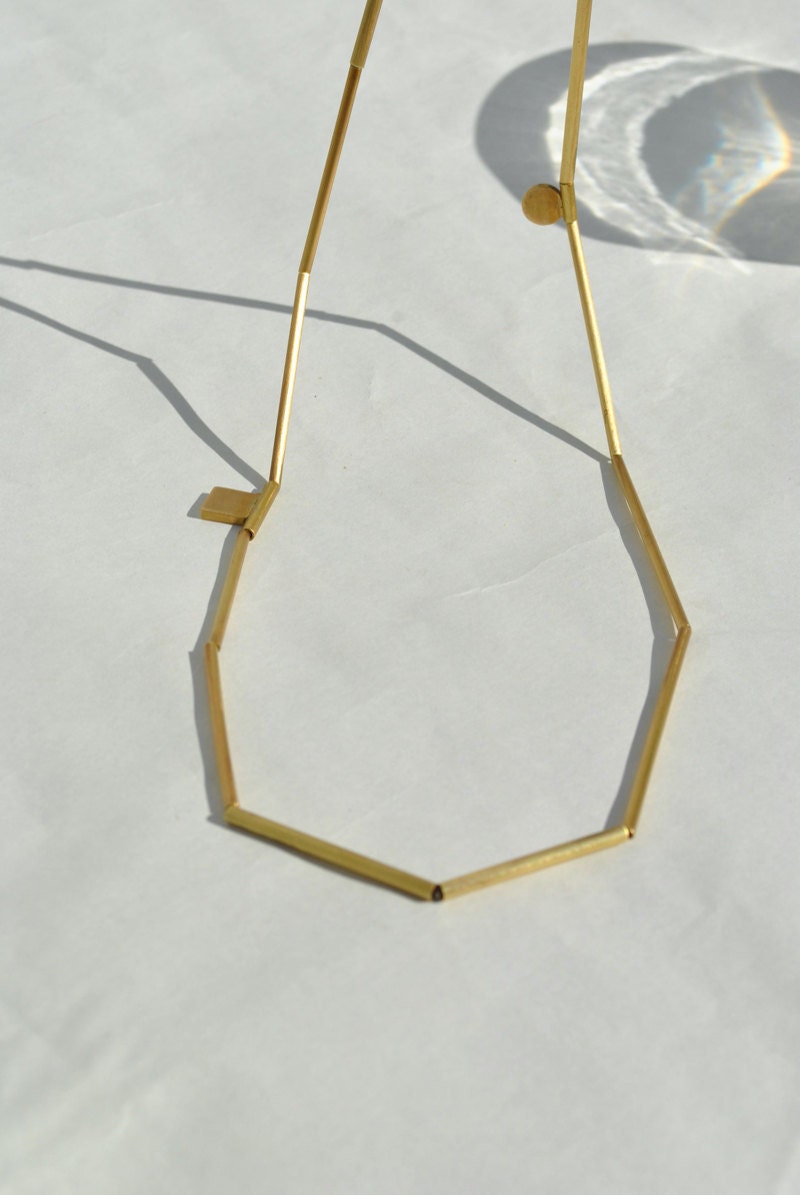 SHOP: Bronze tube necklace from Mukenia, $97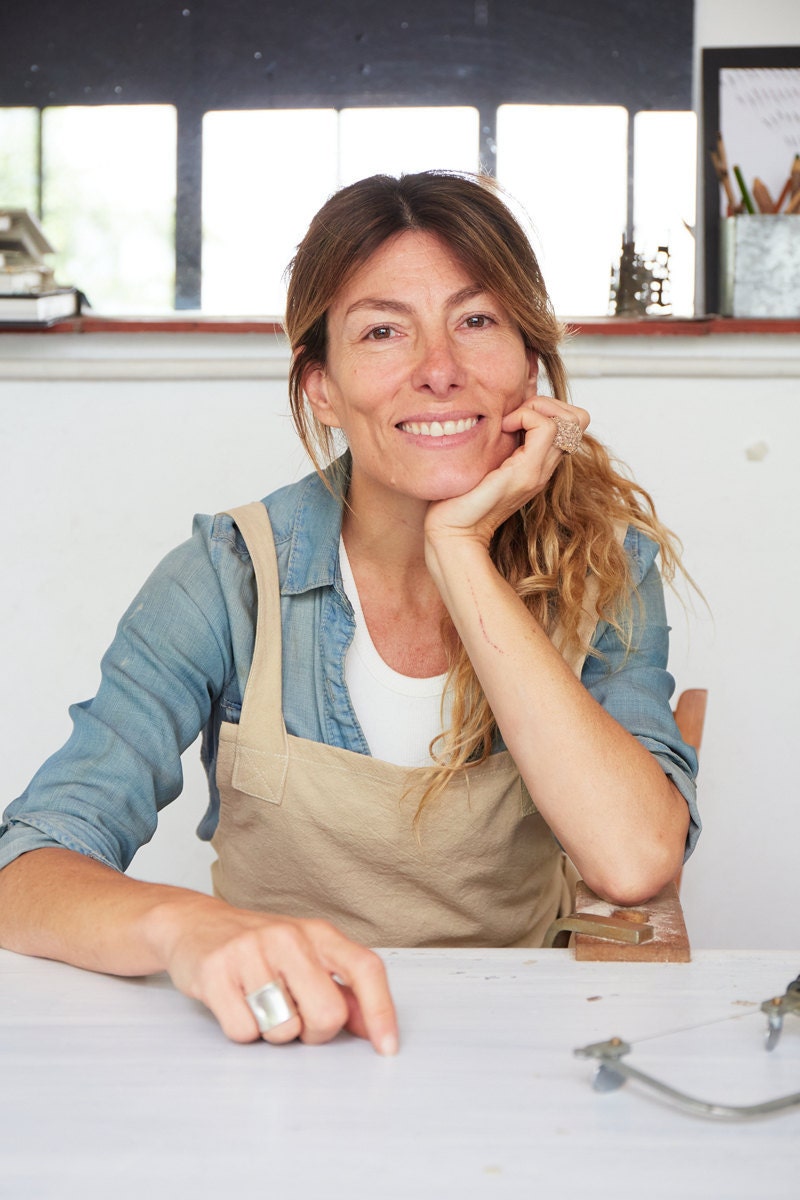 What do you like most about running your own business?
Mukenia is synonymous with freedom, of being able to live according to my values. What I like the most is being able to create by hand and enjoy the process. I'm following my own path, with all of my own mistakes and successes.
Follow Mukenia on Instagram.
Studio photography by Dorothea Schroeder. Product photography courtesy of Mukenia.