Make a cozy cap adorned with bunny ears or a snuggly hood fit for a fox with these downloadable knitting patterns from a self-taught crafter and mom.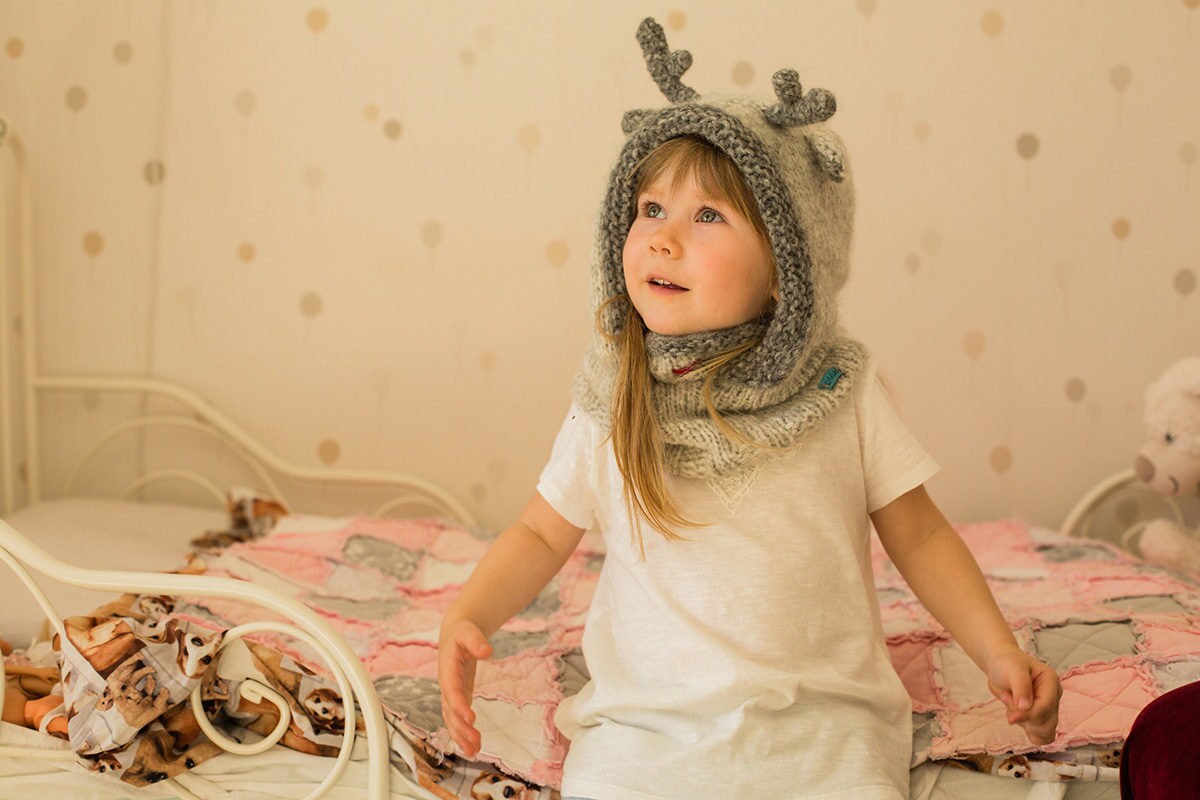 Marie Vaikla's favorite yarn shop is just a five-minute walk from her home in Tallinn, Estonia — a serendipitous convenience for this voracious knitter and pattern designer. "I think I have more yarn at home now than they do in the shop," she says with a laugh. Marie uses that yarn to knit and crochet adorable children's items, then mentally deconstructs and documents them to create PDF patterns for others to follow. Since 2014, she's been offering her original instructions for everything from a miniature cable-knit poncho to a sweet, fox-faced hooded cowl in her Etsy shop, 
Muki Crafts
. Natural fibers are her medium (merino and alpaca yarns are two favorites) and her two daughters are her muses and models. But being a mother and running a business from home isn't without its challenges. "While I'm making breakfast, I'm also knitting and answering email," she says. "It is really crazy." Of course, this setup allows her to do what she loves — and has other advantages for her children, too. "I have this big box full of my knitted items. When my daughters' friends come over, they play with them and try on different things," she says. "I think my girls are proud that mommy makes something good for them." Marie, who grew up wanting to be a fashion designer but never really pursued it before parlaying her natural talent into children's creations, anticipates that her aesthetic might evolve as her daughters grow up. "When my older child is 10 years old, I don't think she'll want to wear fox hoods and bunny ponchos anymore, so I might change my style a little," she says. Until then, it's cute overload in DIY critter-couture form.
Read on to learn more about Marie's inspiring job switch (and how she gets her daughters to sit still for the camera), and shop her collection here.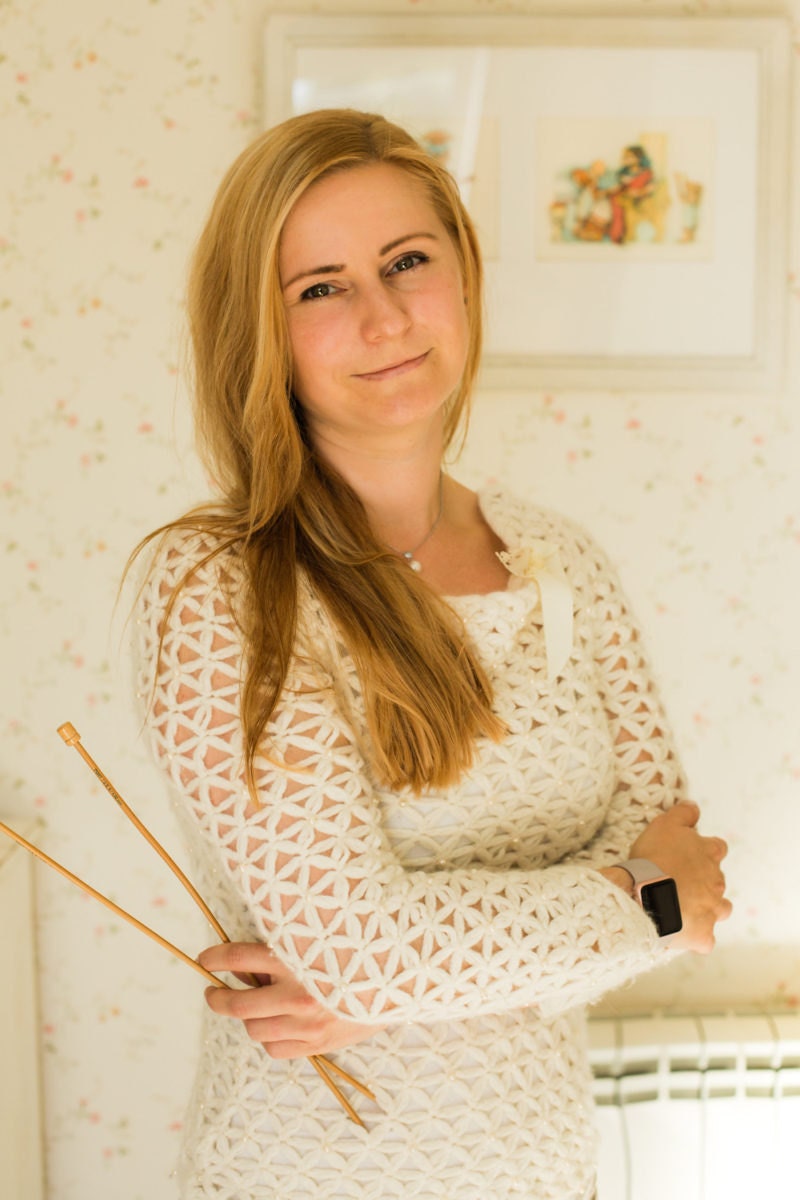 Tell us about your creative background and how you started Muki Crafts.
It's a classic story: When you're on maternity leave, you start thinking a little more broadly. Before this, I did something completely opposite — I worked in a big Swedish bank giving big loans to big customers. But a few years ago when my first child was born, I was home — and here, we can stay on maternity leave for up to three years. My creative mind had always been there — my mother is an artist — but I had never found a way to express myself. I have always loved knitting, though, and people always told me when I made a knitted hat or scarf that it was really beautiful and that they would like to be able to make it themselves. That's how I started writing
patterns
. I never knew there was a field where you could design your own patterns and someone would buy them. Then I found that you could make an Etsy shop to do just that, so I started to write down everything that I was making.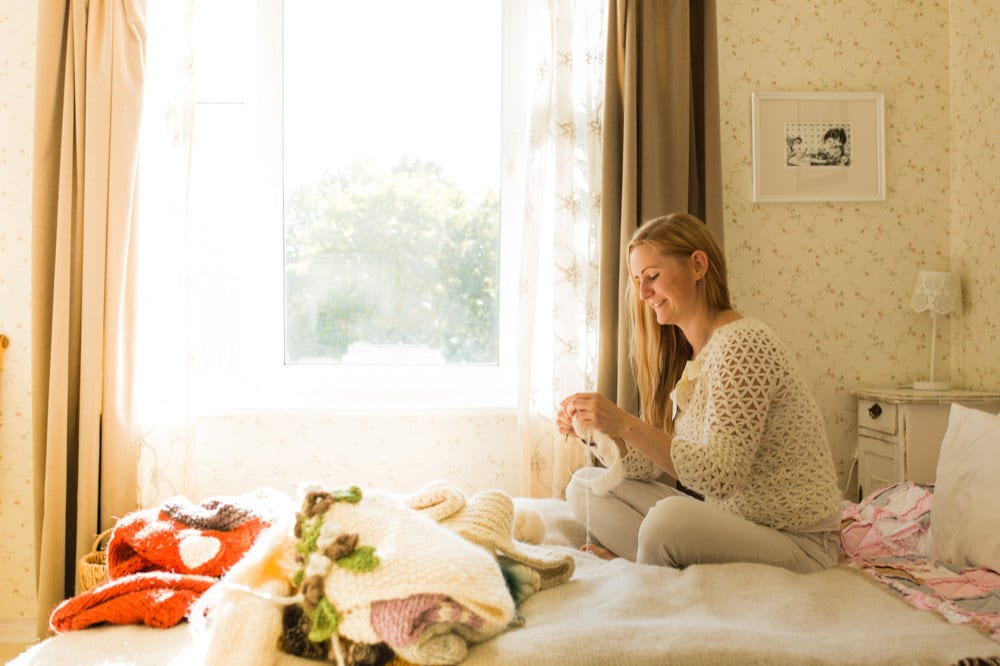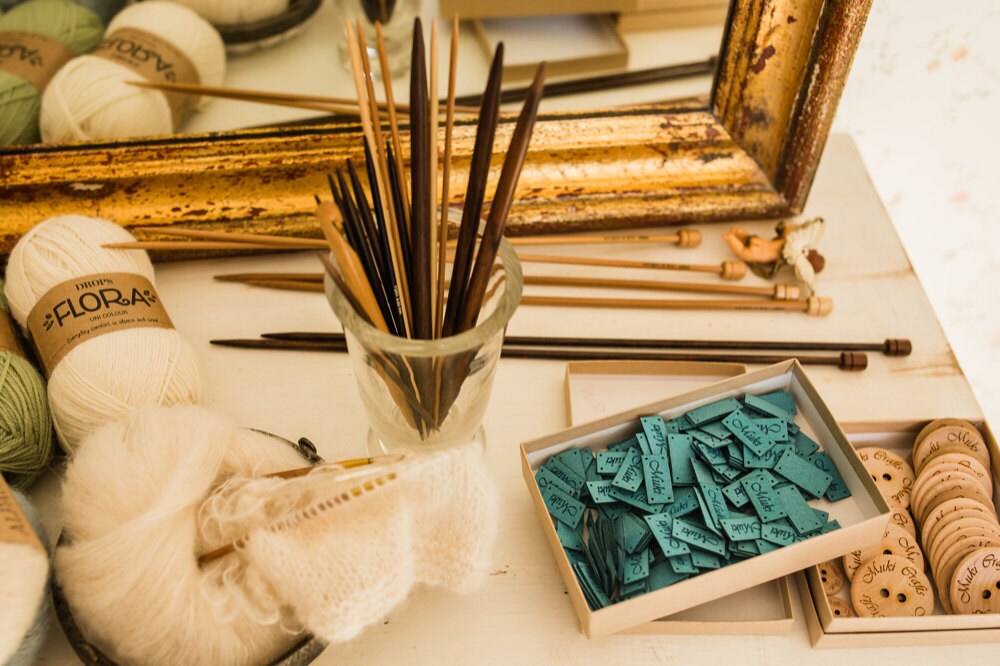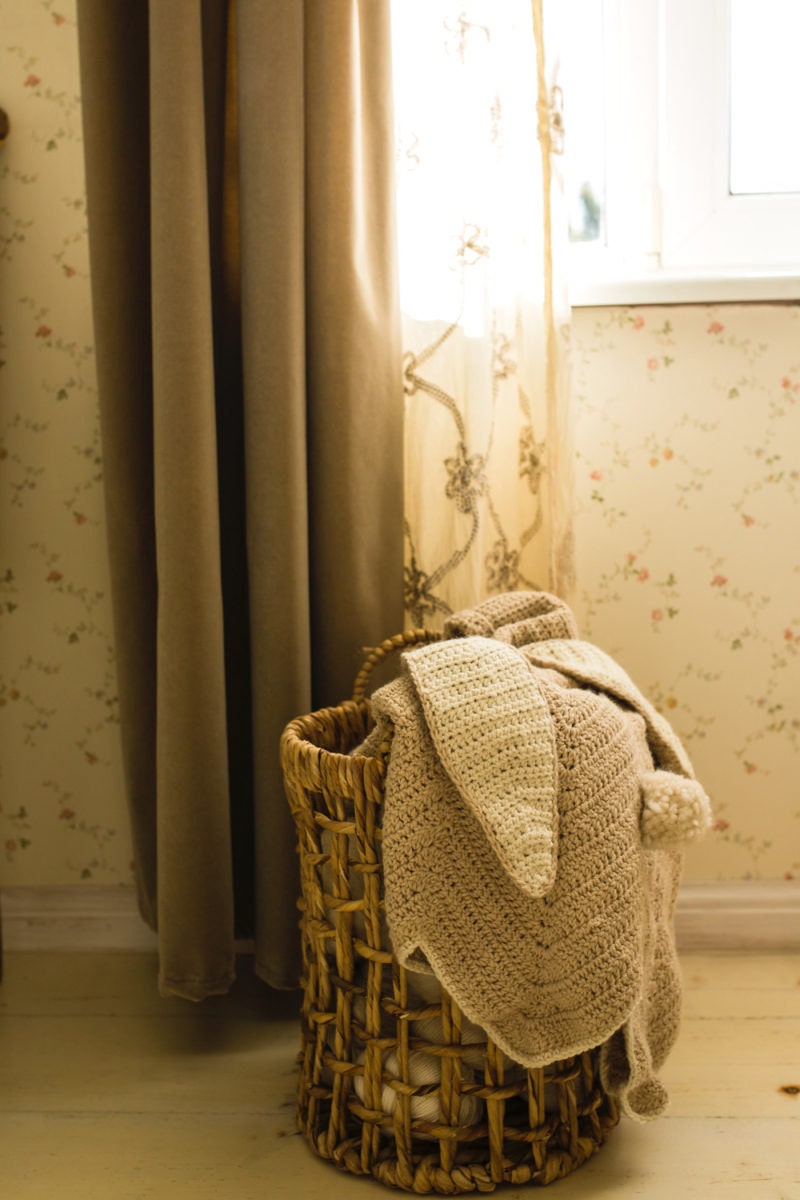 How did you learn to knit and crochet in the first place? Who taught you?
Nobody! My mother has told me several times that she doesn't knit or crochet, that somehow I learned it myself. When my grandmother died, she left me some ugly Soviet yarn; I was about four or five years old and I got my first Barbies around the same time. I started knitting them hats and clothes to wear, as we didn't have Barbie clothes here.
Can you walk me through your process? How do you go from an idea to a finished pattern?
For me, everything starts with the ball of yarn. I don't buy yarn online, I always go to the shop to touch the yarn and select the colors. I use only natural yarns in my designs; they are half of the inspiration. Once I pick a yarn, I start to imagine what I could make from it. Sometimes it comes from reading children's books or from something around me; I liked this woodland theme, so I started wondering what animals I could make and what distinctive elements I could put into my designs. After I have the idea and have bought the yarn for it, I just make a few calculations and start knitting. I don't draw anything — I have the picture in my mind, or I just make it as it comes out. Sometimes it takes four or five times to make something right. After I've made the first piece, I write it down, make the calculations, and send it to testers; I want to be sure that each size is perfect.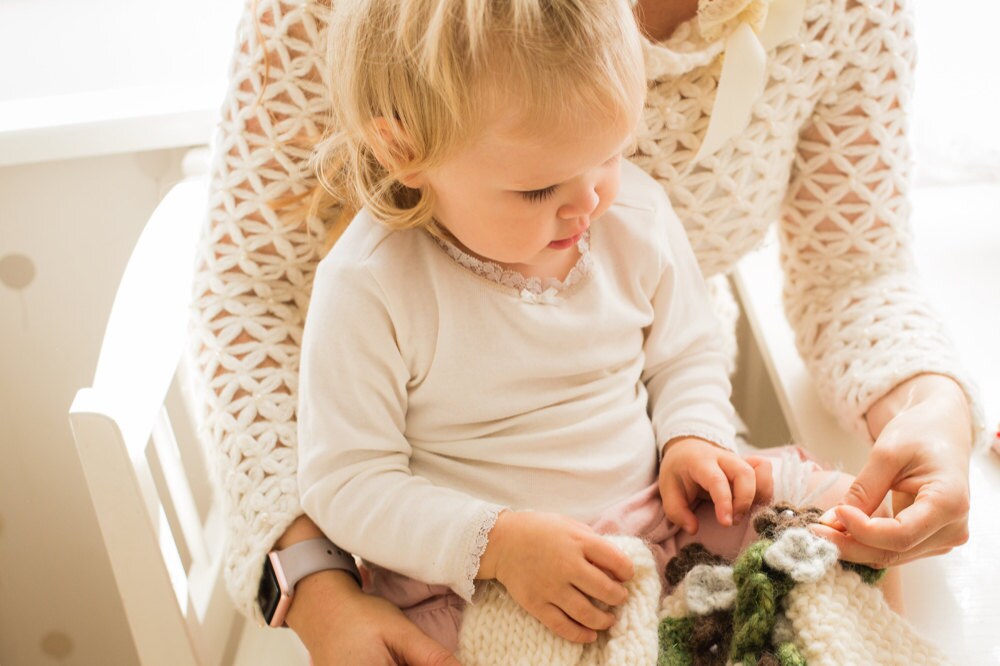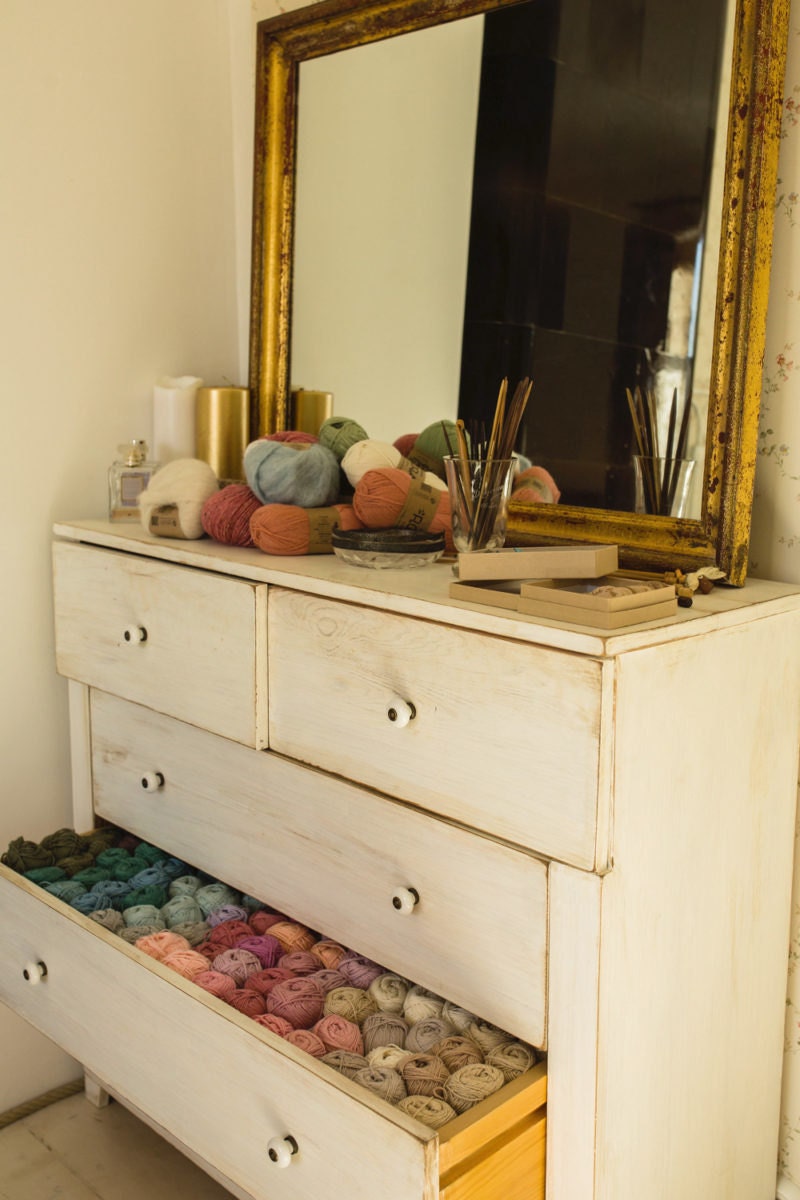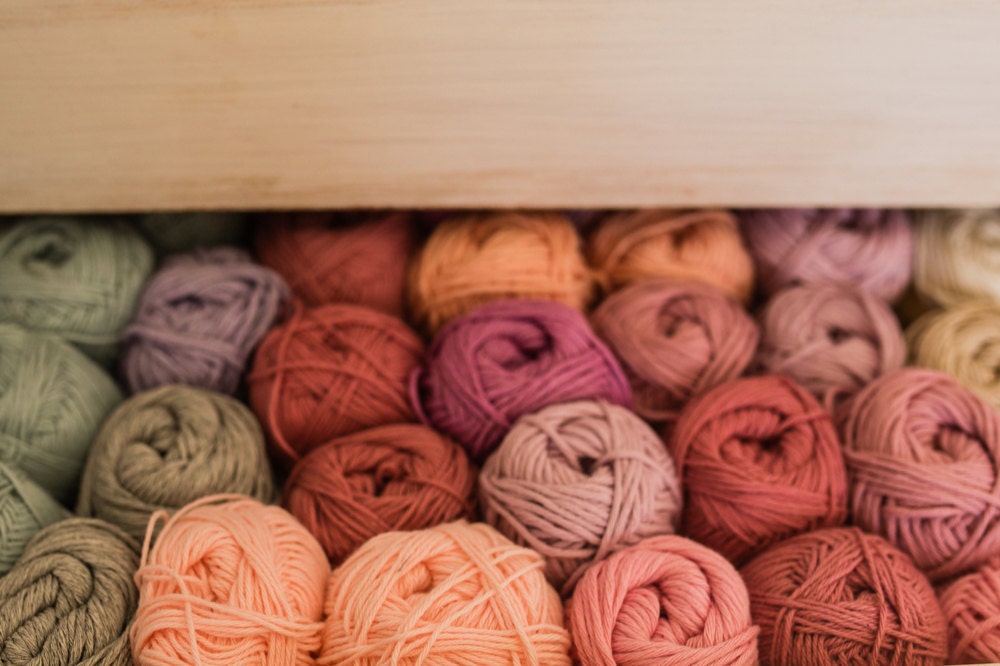 What are the guiding principles behind your designs?
For me the most important thing is that
the designs
are basic and suitable for everyone. I try to keep everything simple so more people can enjoy my designs — everyone from grandmothers to young mothers who have just learned knitting can make something wonderful for their child. You don't have to have advanced skills, you just have to know how to make the basic stitches.
Do you have any knitting rituals?
The perfect morning would be if I could stay in bed for a few hours just knitting and drinking coffee, but the reality is that I have two little ones crawling over me and I have to feed them. I usually knit when they are asleep in the evenings.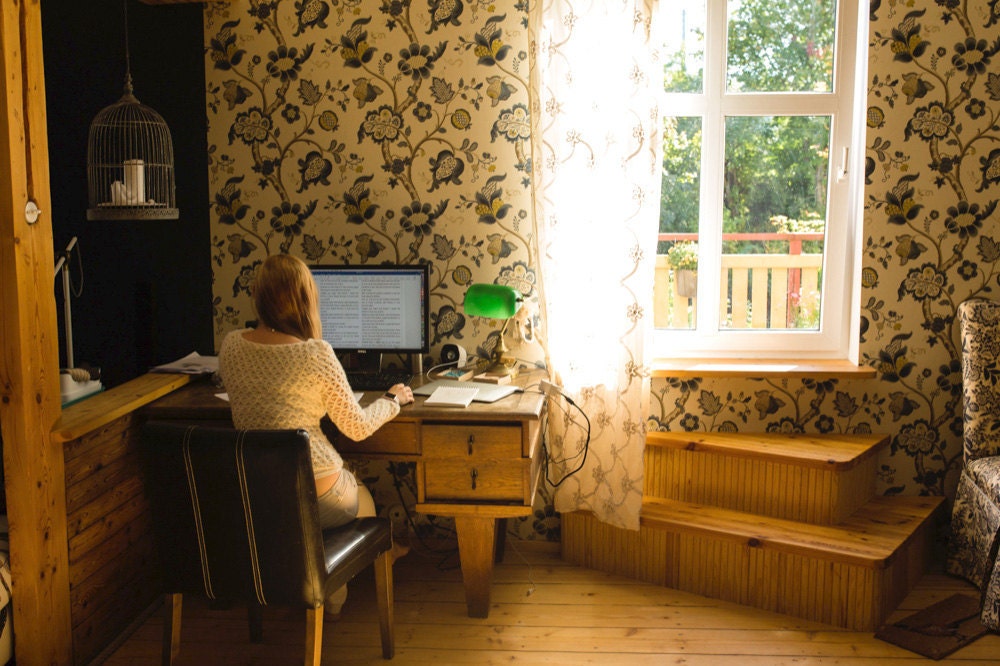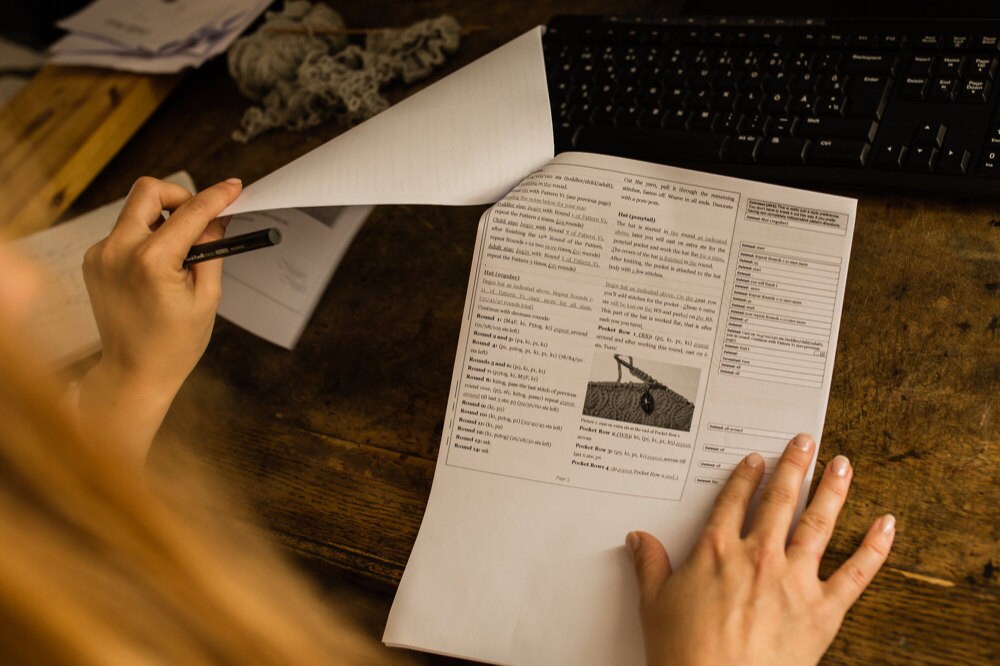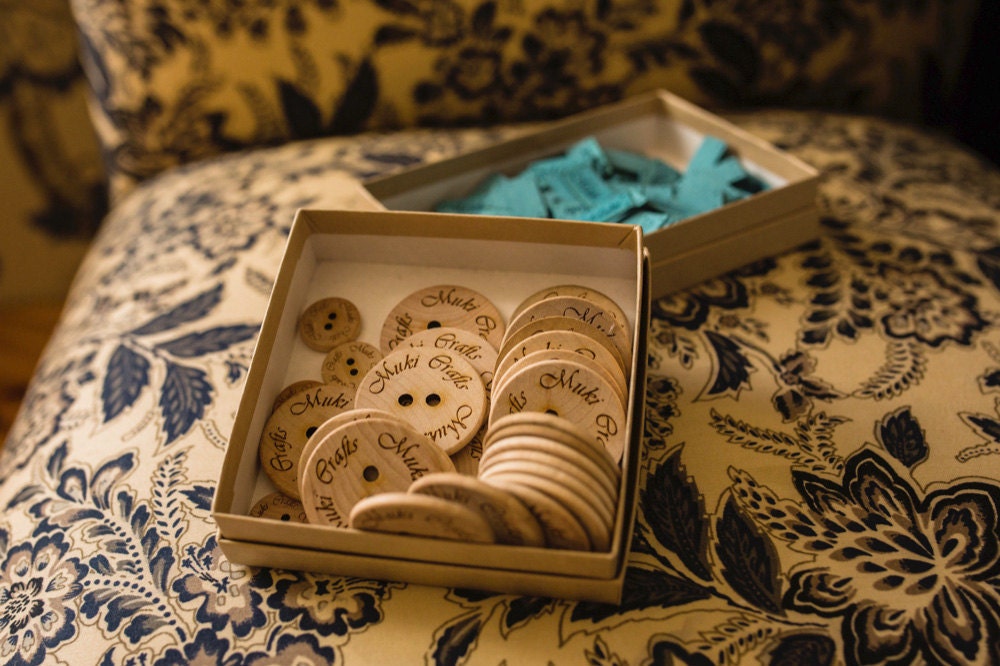 When you started your shop, why did you decide to focus on designs for kids?
I think it's because of my children: They're so beautiful, I want to share them with everybody! Plus, if I chose to knit myself a hat, then I would have to model it myself, so I just make everything in their size.
How do you get your daughters to sit still and model for you?
Well, the older one has had a lot of experience. I promise her a candy afterwards; she always wants to know what candy she will get, and she wants to hold it, too. I have to say, "Put it behind your back, I don't want it to be in the photo." The little one doesn't understand yet — she pulls the hat off her head right away and I get only two seconds to take the picture.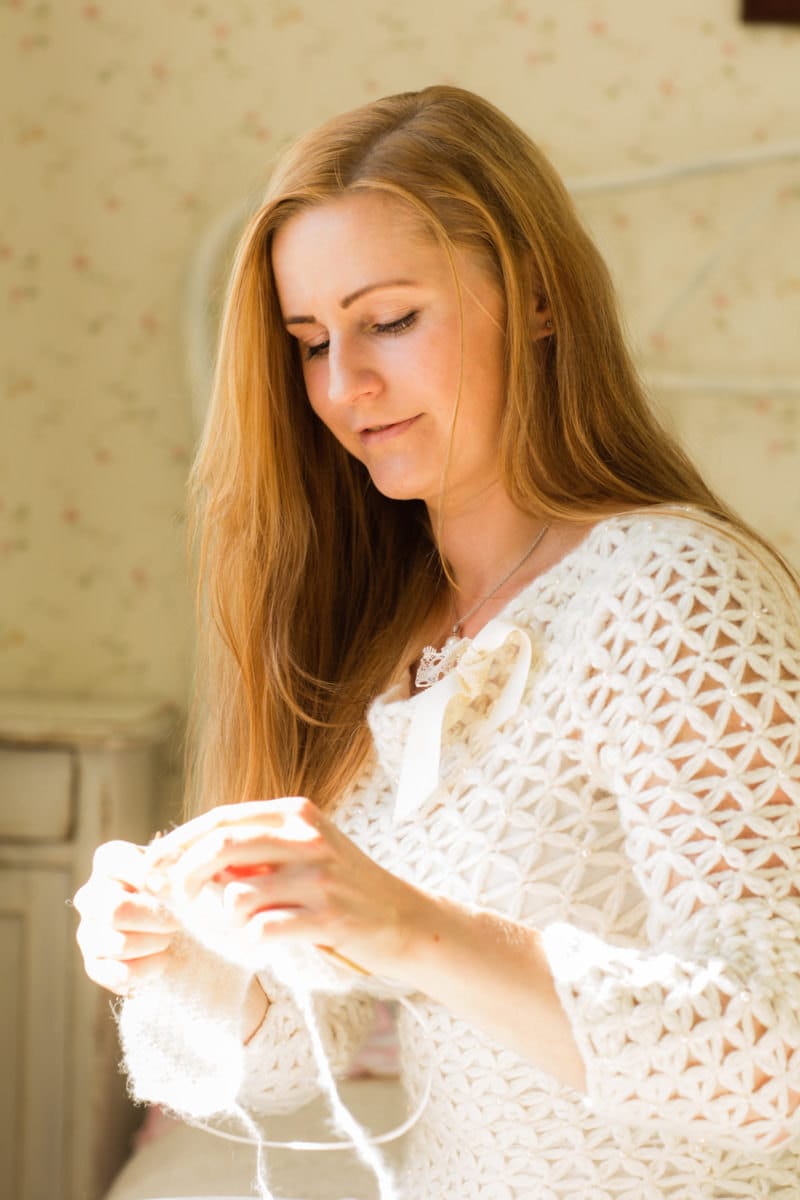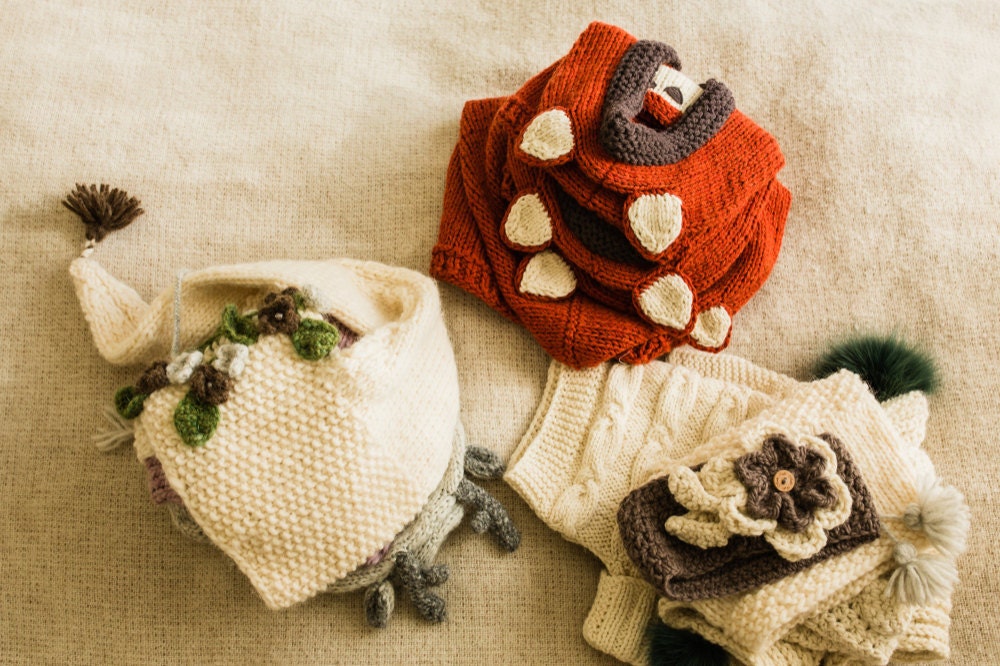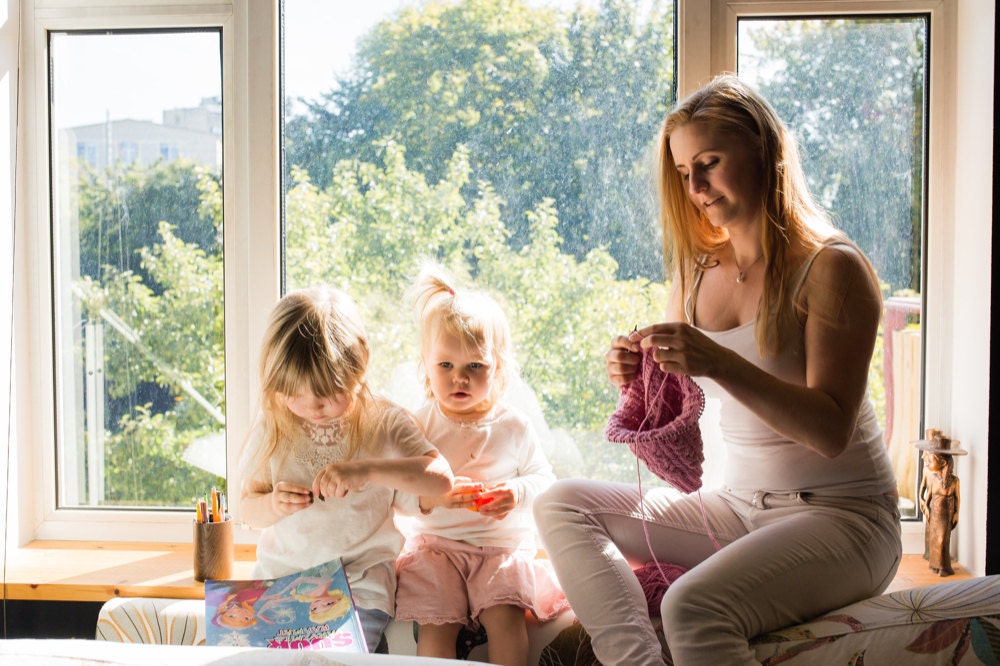 What are your plans and goals for the future of Muki Crafts?
My dream is to quit my day job at the bank and do what I love to do:
knit and make patterns
. It really makes me happy to see that people like my designs and to get such warm feedback. I have so many ideas and not that much time, so I hope to get more time to knit and write patterns. I hope that this is just the beginning.
Follow Muki Crafts on Facebook, Pinterest, and Instagram. 
Photographs by Annela Samuel.