by Hayley Rupe
What's inside these terrarium necklaces? Real moss and feathers, of course.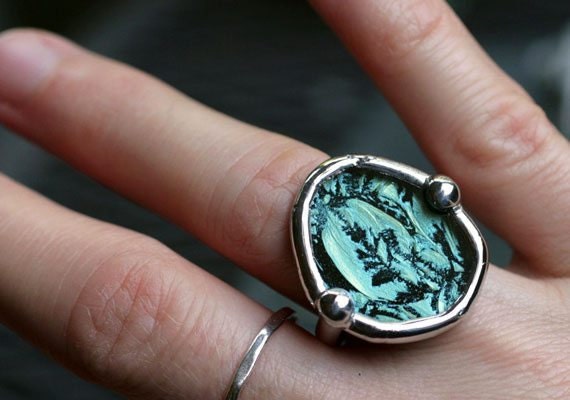 Hi! I'm Hayley, and I'm a glass and metal artist specializing in jewelry. I live with my husband, Bob, and our dog, Pearl, in a century-old house by the James River in Richmond, Virgina. My line is called
Muse Glass
.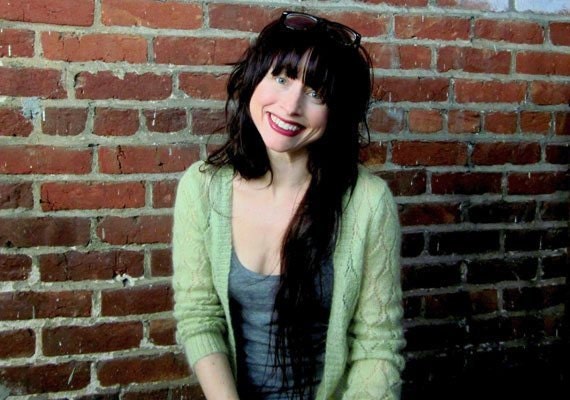 I first began working with glass at a local stained glass production studio in 1999. There, I learned traditional Tiffany stained glass techniques, and eventually became a lighting designer. After leaving the studio and branching off on my own, I studied metalsmithing and started focusing on jewelry design. I had great success wholesaling my stained glass jewelry collection, and I've since had my work represented by over 100 shops and galleries across the country, including the Virginia Museum of Fine Arts here in Richmond.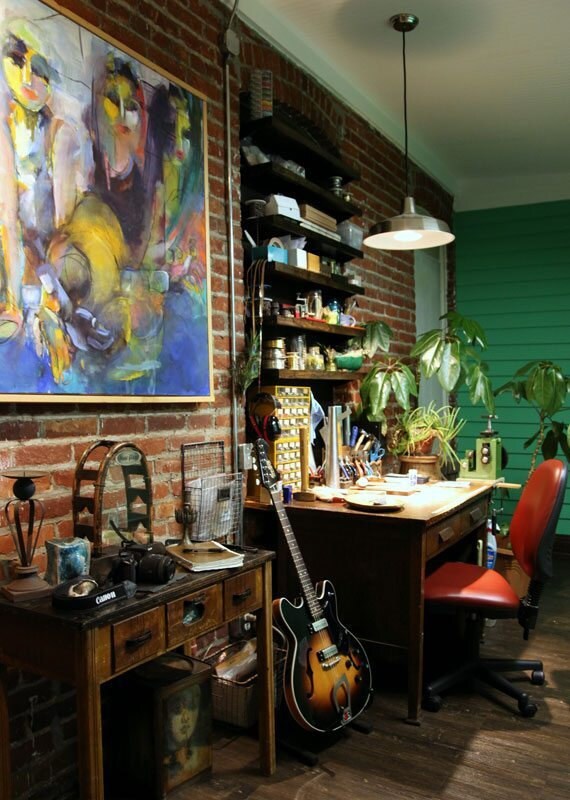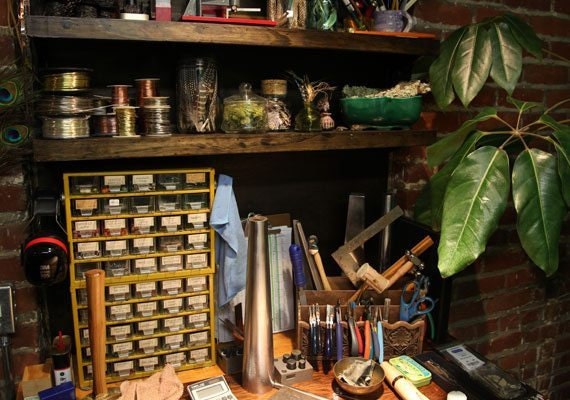 I spent much of my childhood exploring the woods in the northern neck of Virginia. My family built a rustic cabin there for weekend retreats while I was growing up, and during the construction phase, we all pitched in: my sister and I diligently hauled lumber through the woods, and we even helped raise the first wall. I remember feeling a bit deprived of my friends back home and all their roller skating and slumber parties, but now I recognize that this experience was actually quite influential. It was a lesson in vision, determination, and, most importantly, the DIY ethos that has helped guide me to where I am today.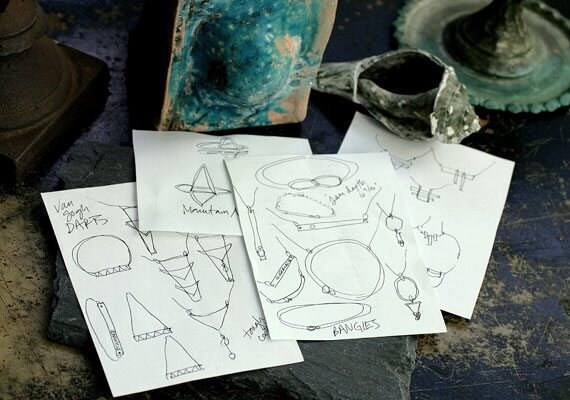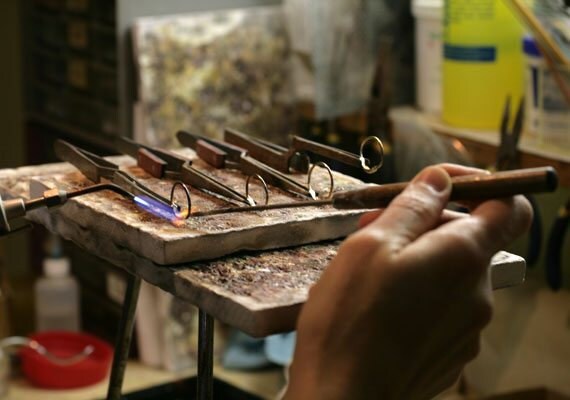 I'm still enamored with the woods – and all things wild – but I'm equally inspired by the energy of the city. Maybe that helps to explain my design aesthetic: I love combining organic elements with modern form. I make what I like, which are easy-to-wear minimalist pieces with unexpected pairings and glam, delicate pieces inspired by nature – like my gold-painted feather series. I'm constantly revisiting, reevaluating and refining my work and its presentation. I never allow myself to say "good enough."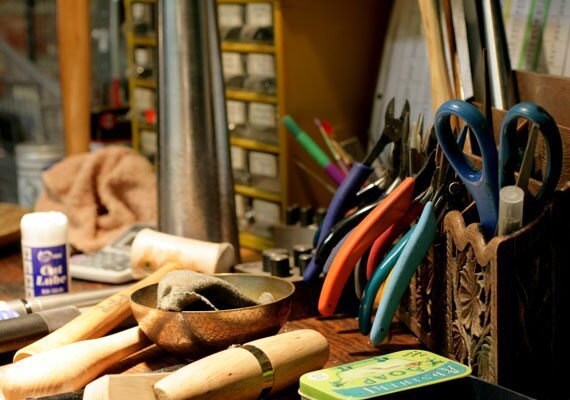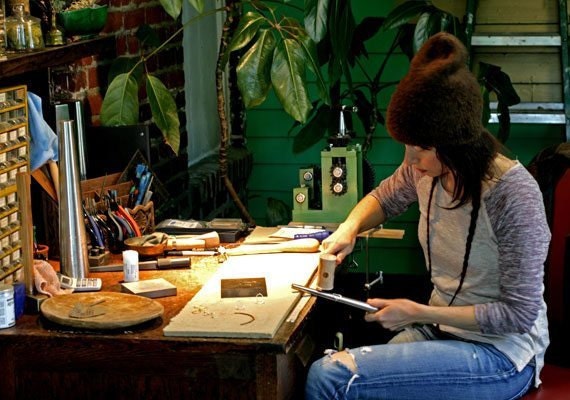 If there's one thing I rarely am, it's bored. New ideas can strike at any time: just before falling asleep at night, while out on a hike by the river, or in the middle of playing around with materials at my workbench. Sometimes I'll sketch a design out first to get the proportions right or create a pattern, and other times I'll just dive right in. I'm a musician and songwriter in addition to a glass artist, so if I ever get blocked for jewelry ideas, I'll shift to music for a while, and vice versa. It's a nice balance.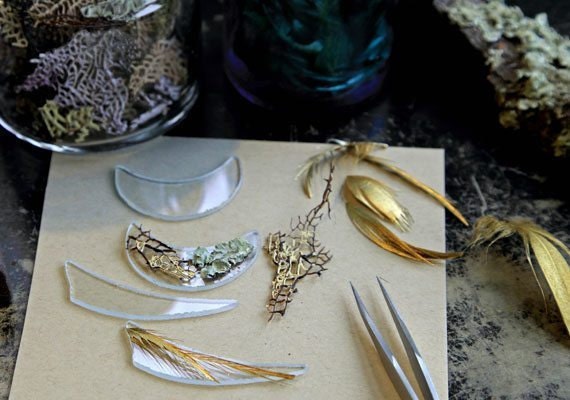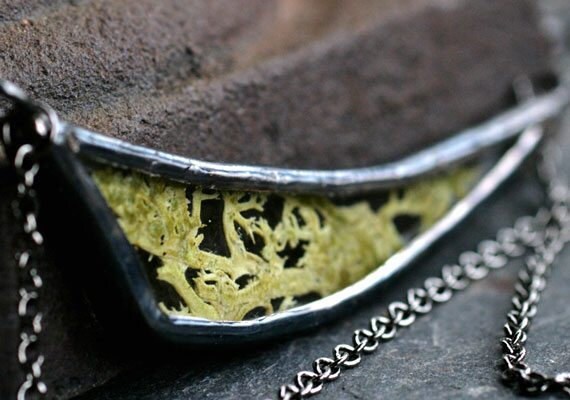 Selling my jewelry on Etsy has enabled me to quit my part-time job and become a full-time artist and business owner. I absolutely love creating my own schedule and calling all the shots, down to the most minute details. My Etsy shop also gave me the incredible opportunity of being found and commissioned by Free People a few years back.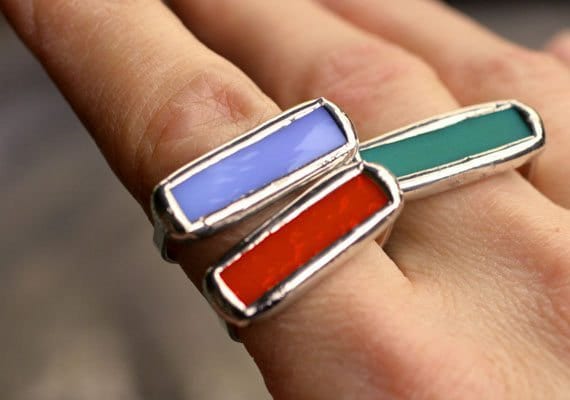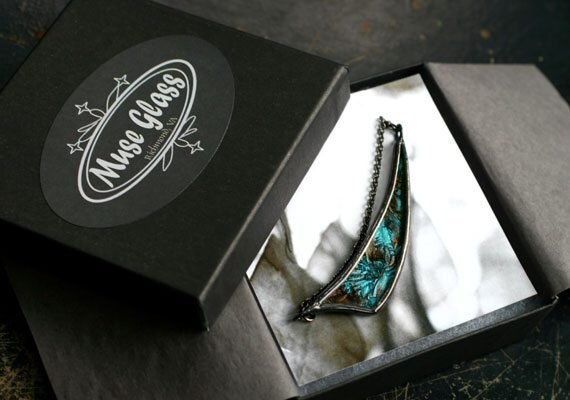 I'm currently in the process of moving to a beautiful new studio, which was hand-built by my mega talented and supportive husband (who also make runs to the post office for me almost daily!). In addition to moving into my new space, I'm excited to start incorporating gold into my work for some of my ring and earring designs. Aside from my jewelry business, my husband and I are nearing completion of our second full-length album together. I'm not sure what the future will hold, but I'm extremely grateful for the present.
Follow Muse Glass on Instagram, Facebook and Twitter.
All photographs by Muse Glass.