by Valerie Rains
Tactile, vibrant, and one-of-a-kind, Bonnie Beata's wrapped-rope designs give any outfit a boost.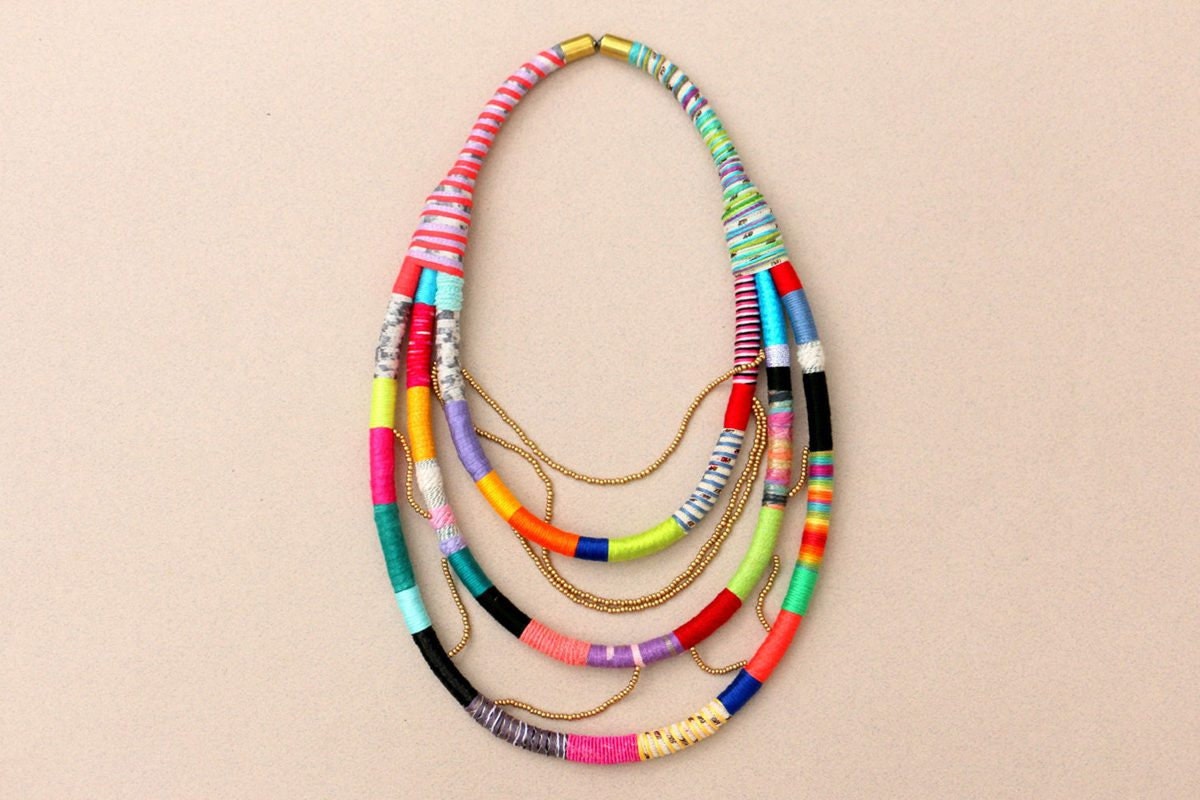 After working for years as an education researcher, trainer, and tutor in her native Germany, Bonnie Beata of
My Beata
found herself craving something more — specifically, the pleasure she'd gotten from making things with her hands when she was younger. On a whim, she tried crafting a necklace out of rope that she'd wrapped with yarn, and the experience was nothing short of life-changing. "I realized that this kind of work — being creative, working with my hands — was the key to making me happy again," Bonnie says. "No matter how stressed I was in the daytime, in the evening, I would spend every free second wrapping, wrapping, wrapping — and you cannot imagine how happy it made me. If I could ever do scientific research again, I would investigate the psychological benefit of working with your hands; I believe that it has a strong impact on mental health." Bonnie didn't just find happiness in her budding hobby; she ultimately found a new career path. After a supportive sister nudged her into opening an
online shop
in 2014, a string of successes (and endless hours spent browsing craft stores for supplies) allowed Bonnie to make the leap to designing jewelry full time. Vibrant, modern, and one-of-a-kind,
Bonnie's creations for My Beata
clearly resonate with fans, bringing just as much joy to the wearer as to the maker. 
Read more of Bonnie's story below.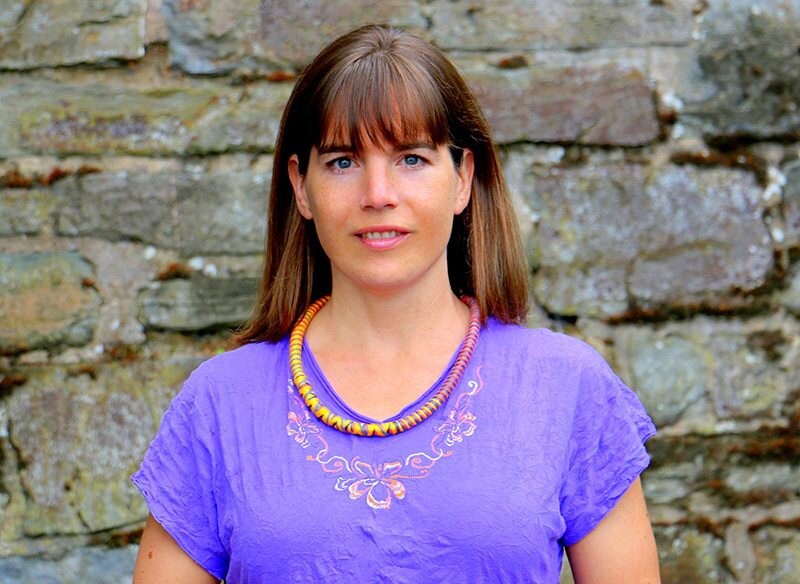 Will you tell us about your creative background and how you came to be doing what you're doing today?
When I was a kid I painted a lot, and I could sit for hours and knit; my mother was always a creative person, and I got my creative side from her. But when I got to be an older teenager and then went on to university, that side of me sort of died. I am an educationalist — I studied education science and psychology at university — and for ten years I wasn't creative at all; I worked only with my brain. After university, I worked as a freelance educational trainer and a tutor; it was a very tough time for me, because while it was very interesting work and very challenging, I was also frustrated and unhappy with how my idealistic vision clashed with the reality of working in the educational sector in Germany. That's when my creativity emerged again, which was more or less subconscious; I just felt I needed to do something to make myself happy and to regain some satisfaction and positive feelings. I was also interested in upcycling, and I started doing various things like painting stones and trying out different kinds of braiding. One day, I found a piece of rope and some wool and I started to wrap the wool around the rope — and I just loved the look of it. That was my first
necklace
— a very simple piece, but I was very proud of it.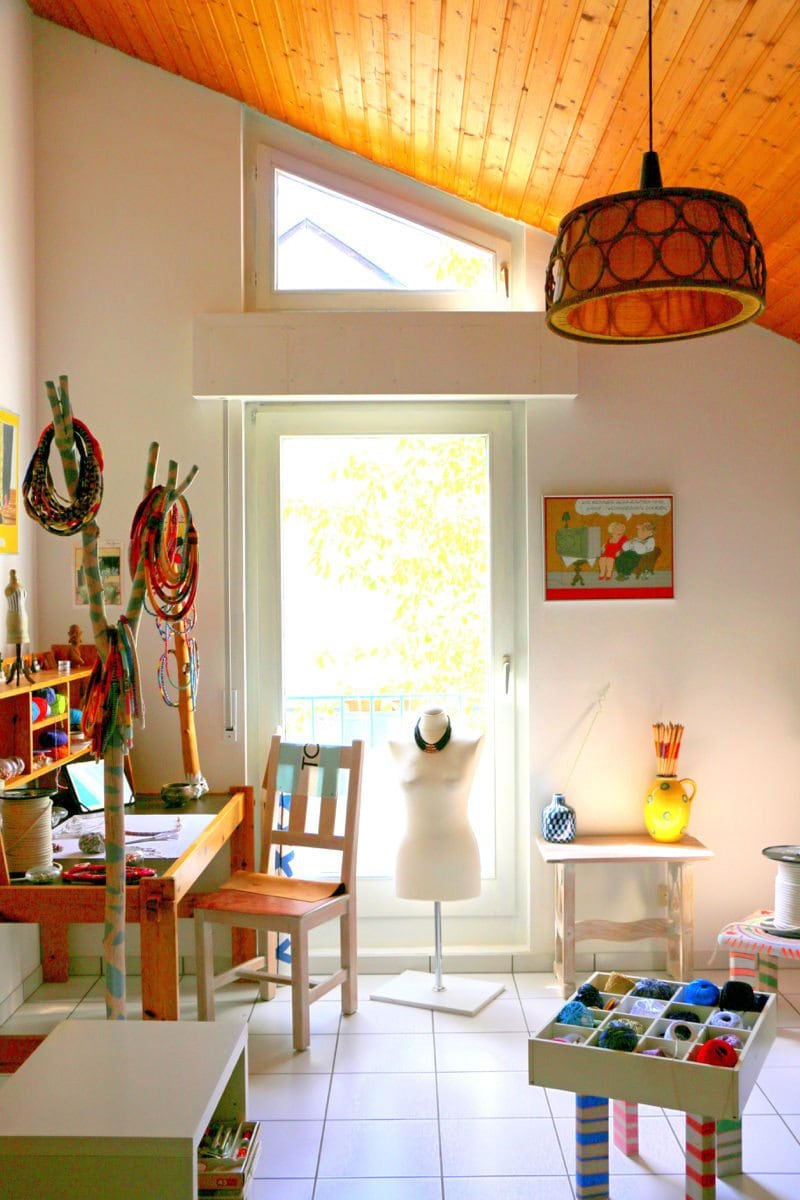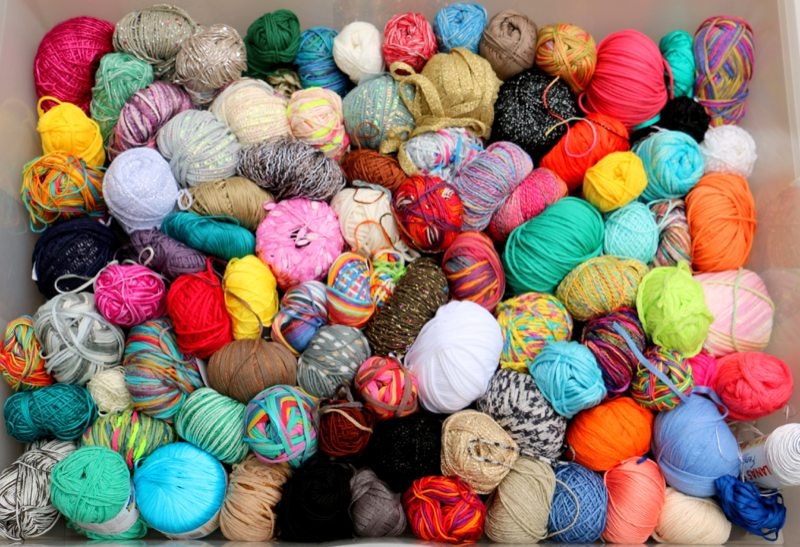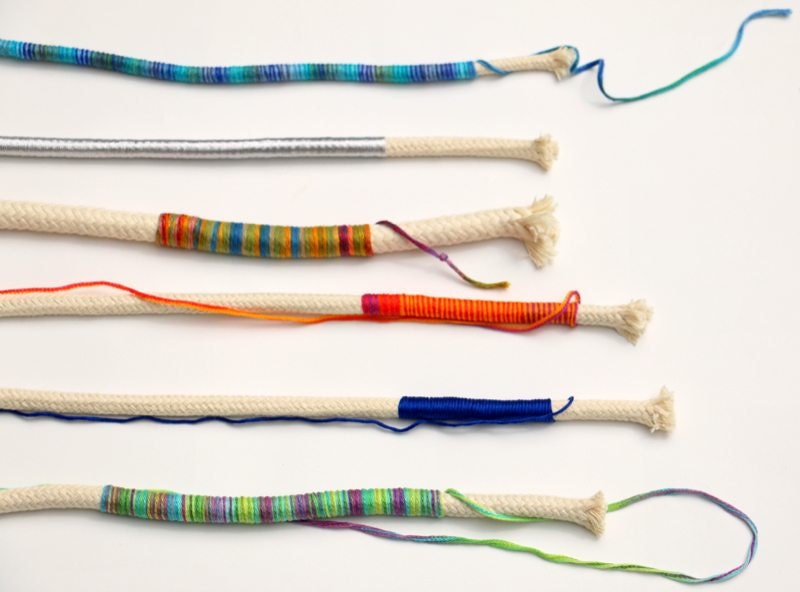 When did you decide to start selling your work?
It took me a year and a half of experimenting, trying things out, and learning before I opened my first German-based internet shop. I didn't sell on Etsy right away, although I had it in mind from the beginning. I thought I needed to be much better to be on Etsy, and I was also a little nervous about selling internationally. So I took some more time to prepare and to gain more experience, and at the end of November 2014, I opened my Etsy shop. It's a pity I didn't try to sell on Etsy earlier, but at least this way I was able to start with more experience and better photos for my work. When I made my first sale to the US, I was jumping up and down with happiness. If somebody buys my work in Germany, it's great, but selling to the US? I'd always thought,
They have everything — all the trends come there, why should they buy my jewelry?
And then one early order was from New York, and I could hardly imagine somebody walking around New York with one of my
necklaces
on — that was so exciting for me.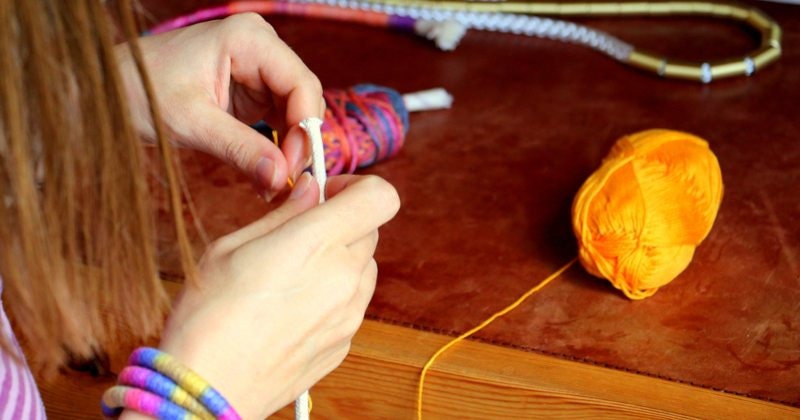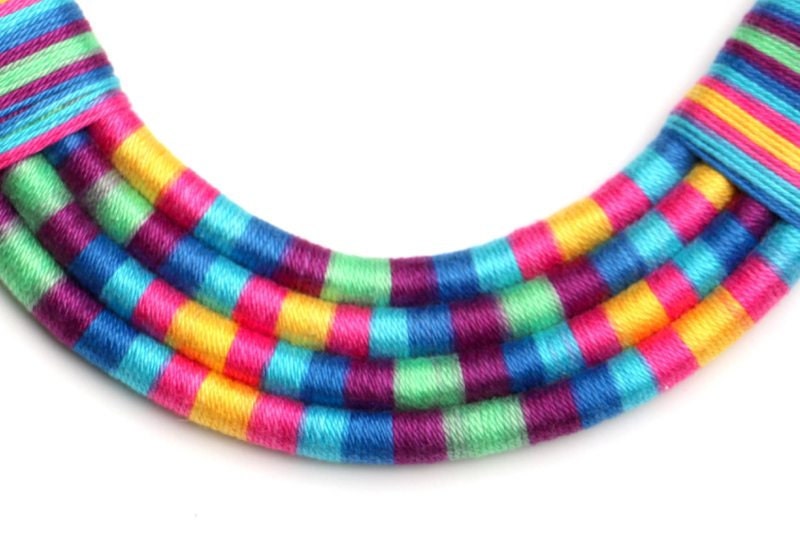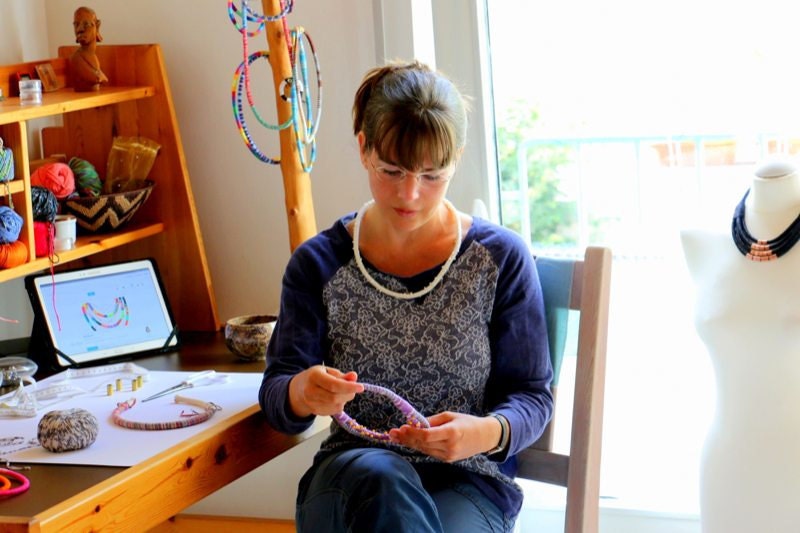 What is your design process like?
I'm mostly inspired by materials and colors; I usually just jump right in with my supplies, and the materials give me my ideas. I call them "pop-ups": I see something, a new yarn maybe, and I have this pop-up in my head, and a possible
design idea
appears. I don't sit down and try to think of designs — when I have done that in the past, it didn't work out for me at all. On the other hand, I have had successful designs that evolved out of failed ideas. There was one design I had wanted to do that didn't work out, so I got frustrated and put it away, and then played around a little bit with the materials I'd been using. Suddenly, I had this pop-up and made a totally different necklace — and it was one of the best I have ever made.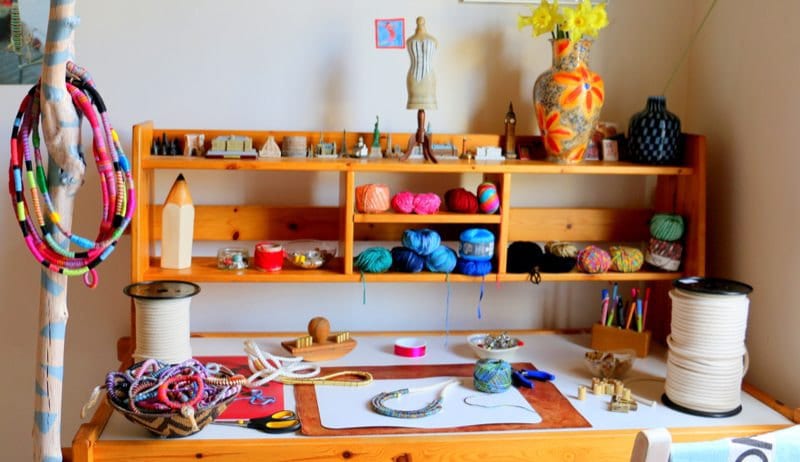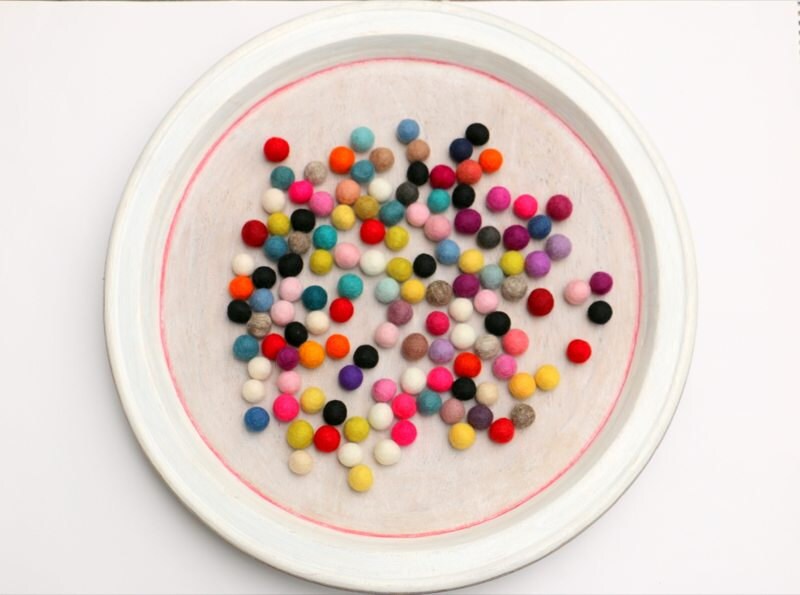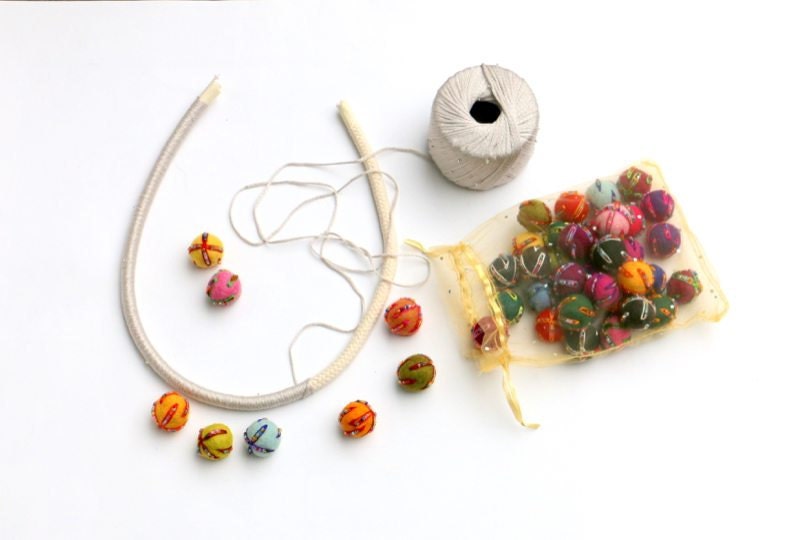 Your shop is full of such wonderful colors — where do you find color inspiration? Tell us about your relationship with color.
Oh, I have a big relationship with color: I would say I'm a color addict, a color junkie. Many of my designs are inspired by color and color combinations. When I go to the yarn shop and see all those beautiful yarns and in all those colors, again I get those pop-ups in my head: 
What can I combine
? I am also inspired by nature, and especially the color combinations that appear in certain flowers — because I think that nature can do it best. No human being can make such beautiful color combinations as nature.
What have been some of the most popular items in your shop? And what are some of your own personal favorites?
It's difficult to say which is the most popular, because I have such a wide range of designs. One of the things I love most about my business is that I can make all those different designs for all types of customers with different styles. Still, the
pompom necklaces
are very popular, and colorful jewelry in general sells very well. Personally, while I do love color very much, I also love black and copper together, so my black and copper items are some of my favorite pieces to wear.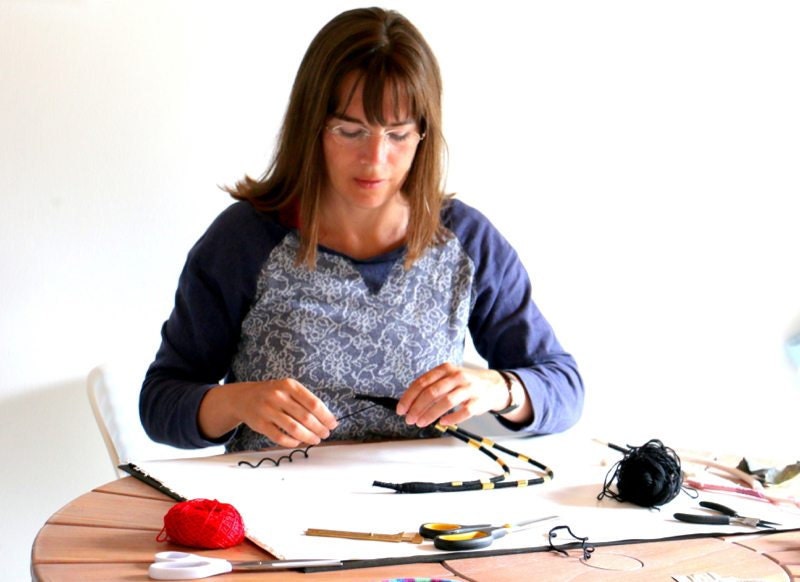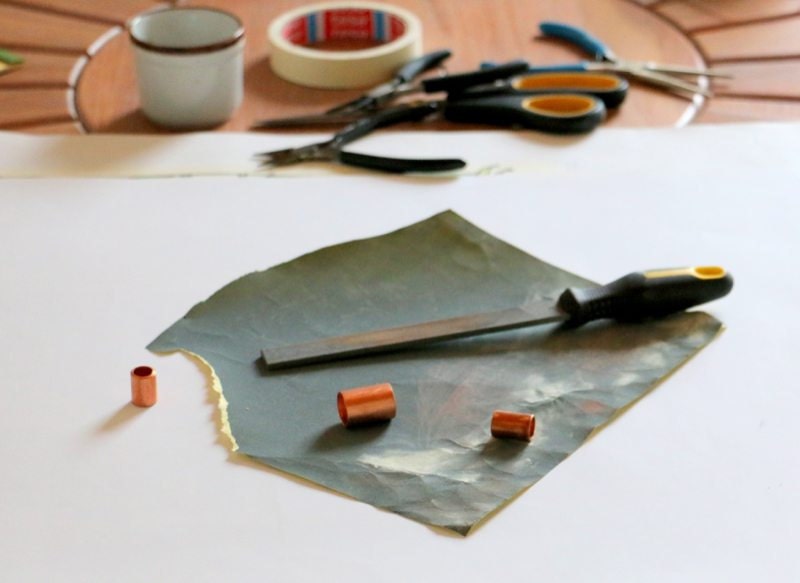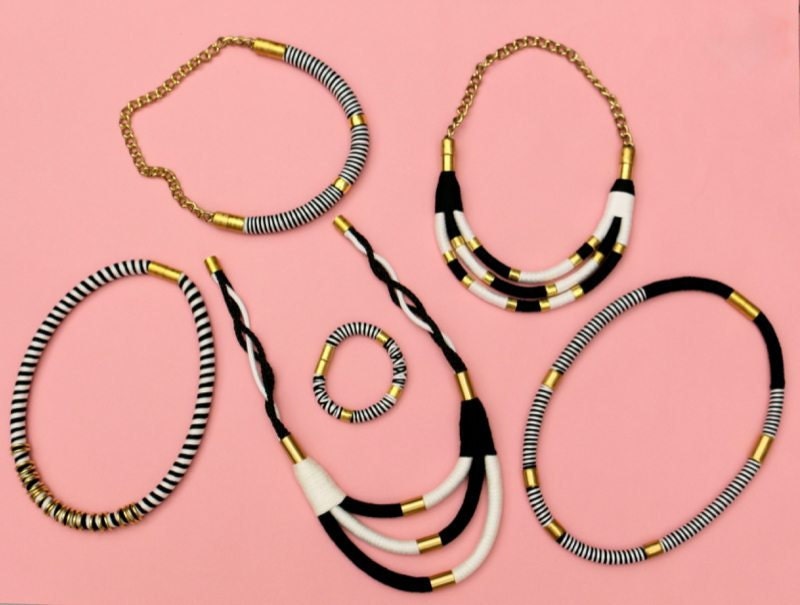 Can you recall a time in the life of your business that felt like a real milestone?
There is not one big milestone that stands out, but there are several little achievements that I'm very proud of, and each of them has brought me further along. Last year I had several of those — for example, I was published in one of Germany's biggest fashion and lifestyle magazines,
Freundin
, which was absolutely amazing. They photographed 10 of my necklaces and printed an interview with me as well. I was also selected for the 2015 
Etsy Design Awards
in Germany; even better than winning the
Community's Choice prize
 was simply being chosen by a jury of design experts when I was still a new designer. And only a few months after I created the
Instagram account for my jewelry designs
, I was featured by Instagram as one of the most compelling jewelry design accounts on the platform; that was really flattering, and I gained so many followers within just a few days.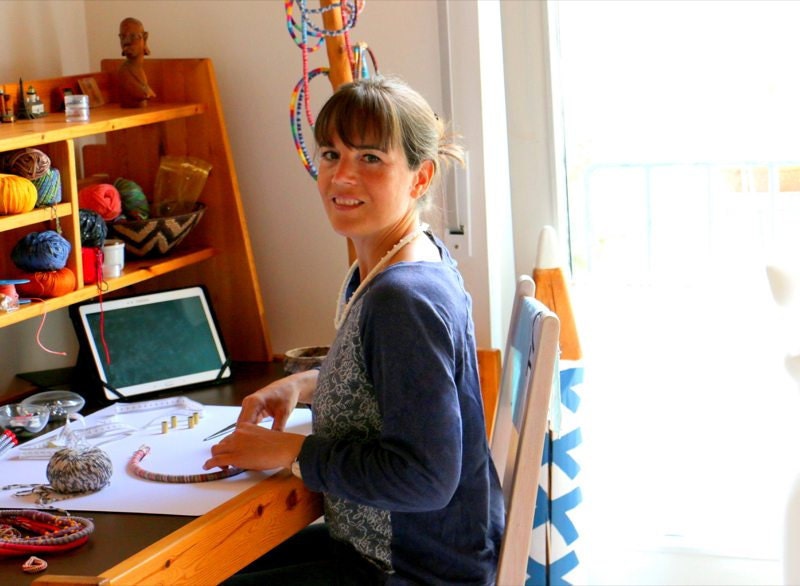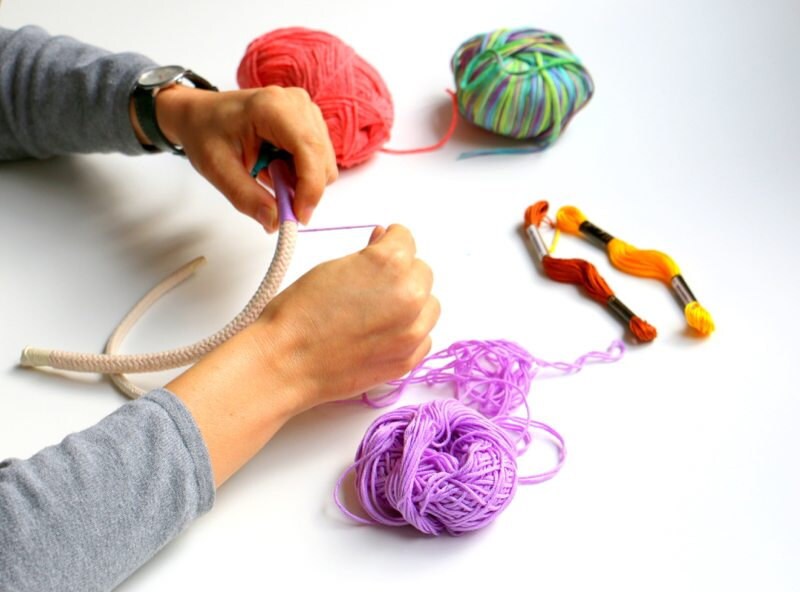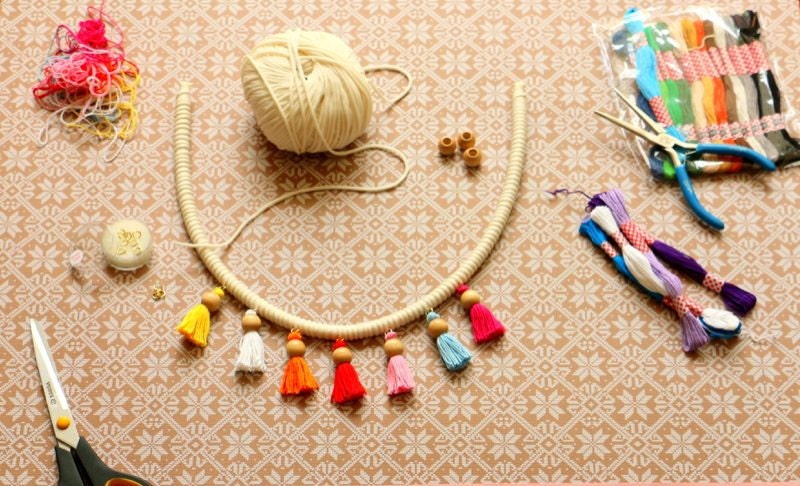 Speaking of Instagram, I saw that you posted recently about experimenting with hand-dyeing. How's that going? Do you play around with new techniques often?
I've thought many times that I would like to try hand-dyeing — dyeing the rope and then wrapping it partly to create a new style of necklace — but I hesitated for a long time to start. Most of the fabric dyes you can buy here are very unhealthy, and also very messy. But I recently found a dye that is easy to use and not that toxic, so I gave it a try one weekend — I dyed a pink necklace, one of my favorite colors — and I definitely want to work with it more and add it to my designs from time to time. Another new thing I'm trying now is making stitched-rope earrings. I've wanted to make earrings for about a year, but I kept delaying it because I don't have pierced ears myself, and I needed to find a model to try them on and see how they hang. Within the next few weeks or months, I will be adding those to
my Etsy shop
, too.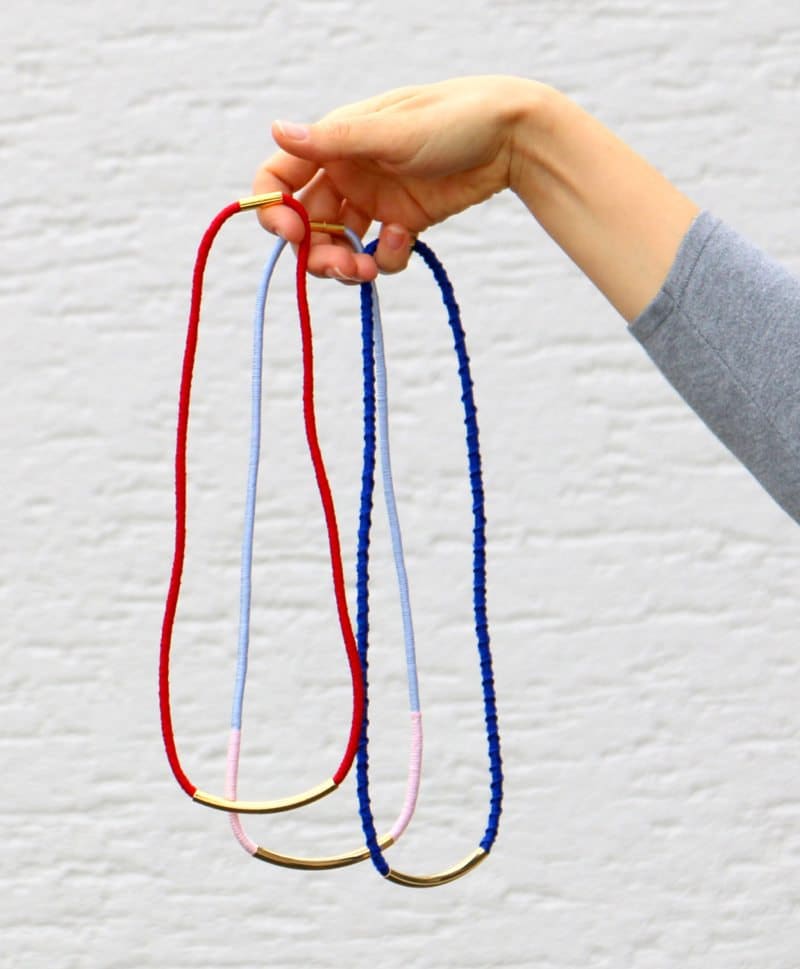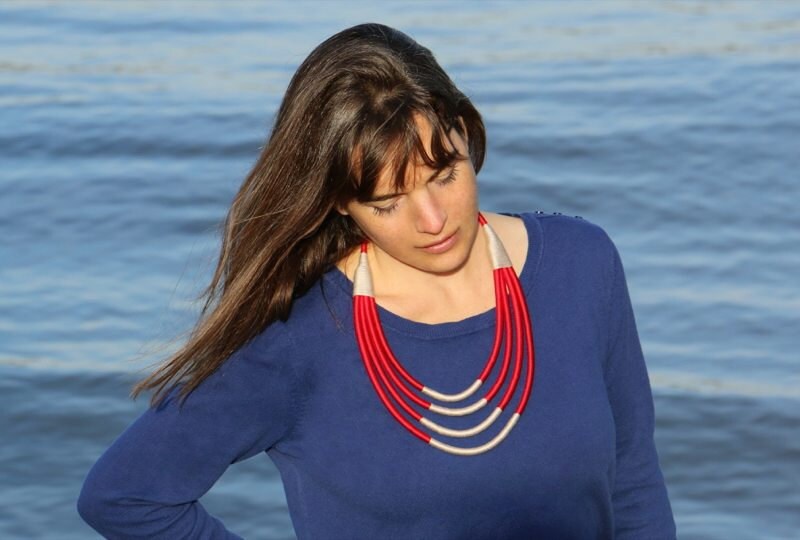 What are your goals for the future of your shop?
My next short-term goal is adding earrings to my shop and expanding the range of the items I offer. I've worked really hard to get my stock up to 200 items — some made-to-order and some ready-to-ship — but my goal for the next month is to get up to 250. My long-term goal, though, is to steadily get better and better at making jewelry. There's always something to improve; it's not that you're finished someday and everything is perfect. And I like that it's a journey, a development.
Follow My Beata on Facebook, Instagram, and Pinterest. 
All photos courtesy My Beata. 
  Save