by Alison Feldmann
Childhood handcrafts and Japanese embroidery inspire this modern textile artist's digital patterns.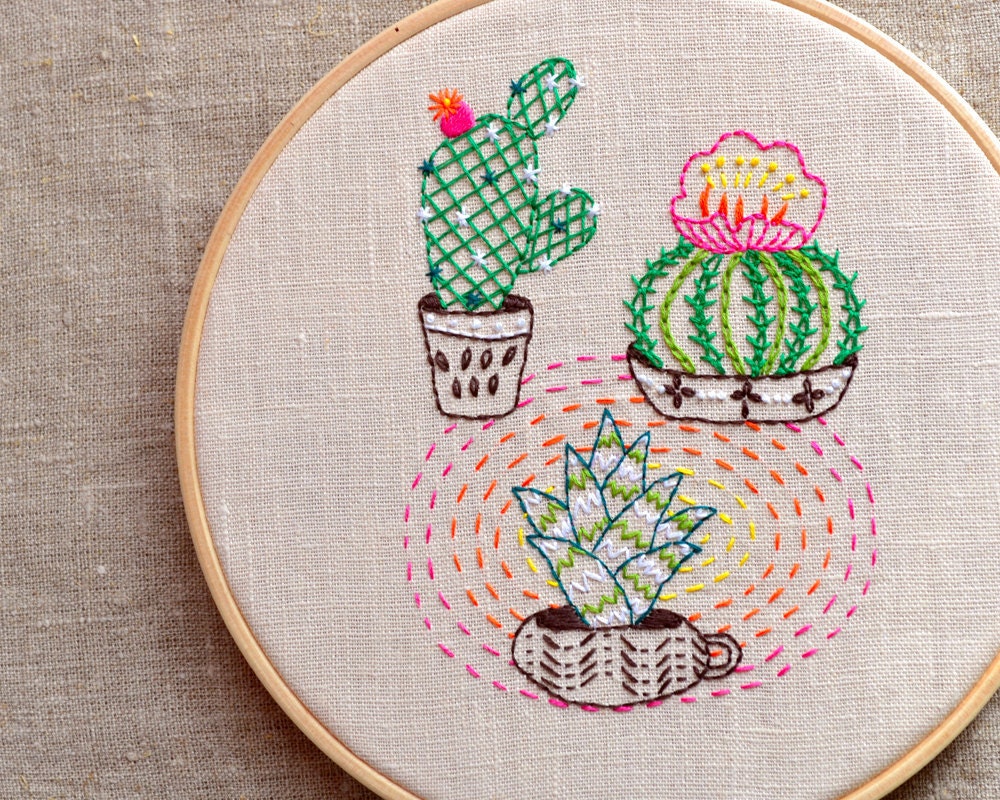 Leave it to an accomplished electrical engineer with a master's degree and five years of field experience to take a scientific approach to crafts. "After my son was born, I started to experiment with textiles; it was something new for me, as well as a fascinating mix of techniques, methods, and creative research," recalls designer Anna Kokorin, the 
modern embroidery artist
 behind 
NaNee Hand Embroidery
.
Through this experimentation, Anna rekindled her childhood love of crafting, and soon realized she was meant for more creative pursuits. After half a decade of engineering work, she says, "I needed to admit that it wasn't for me." Around that time, she learned about Etsy: "I became obsessed with the idea of starting my own shop and joining this community of talented people. I knew I could do what I love, while also taking care of my children," she says. The result is Anna's charming and fanciful line of downloadable embroidery patterns featuring illustrations of tropical plants, foxes, cacti, and even flamingos. "I wouldn't say I have a signature style," Anna adds. "I just like to express an idea using colors, lines, and stitches on a textile."
We got in touch with Anna to learn more about her inspirations (modern Japanese embroidery!), her process for creating patterns, and her creative childhood.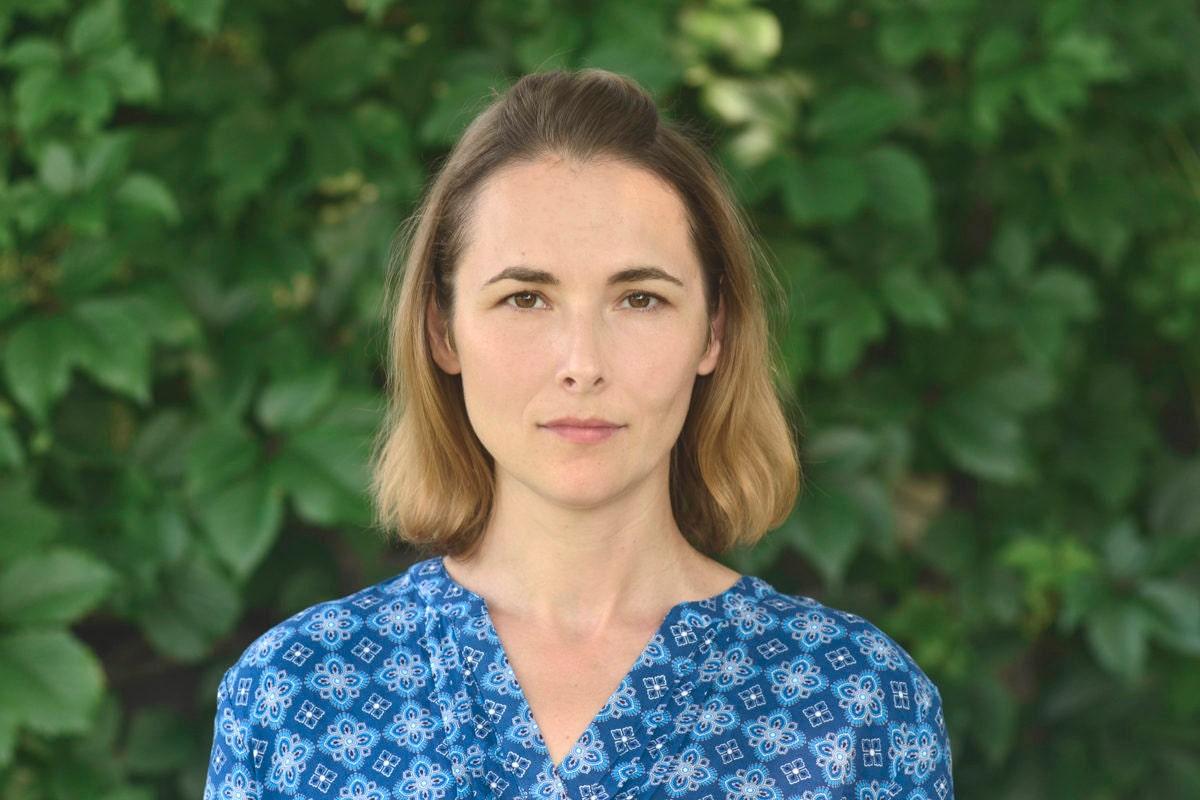 You had a very creative childhood, learning weaving and other crafts from your grandmother. Tell us more about that.
I became familiar with handcrafts in my early childhood — my mother taught crafts her entire life. As a child, I wanted to try everything: embroidery, crocheting, knitting, sewing, macrame, bead weaving, drawing... I can't remember when I started to embroider, but I remember liking it from the very beginning. I have an old photo where I'm embroidering; I was about five years old at the time. My granny also practiced handcrafts. She sewed simple clothes and home textiles decorated with embroidery, baked bread in a big Russian stove, and took care of her garden and farm. She taught me how to weave on a large loom; it was her winter activity. During the summer she had no time for weaving — but I had plenty of time! So when I was 12, I decided to work on a carpet that my granny hadn't finished yet — it was decorated with scarlet poppies. I felt so proud that I was able to weave, too.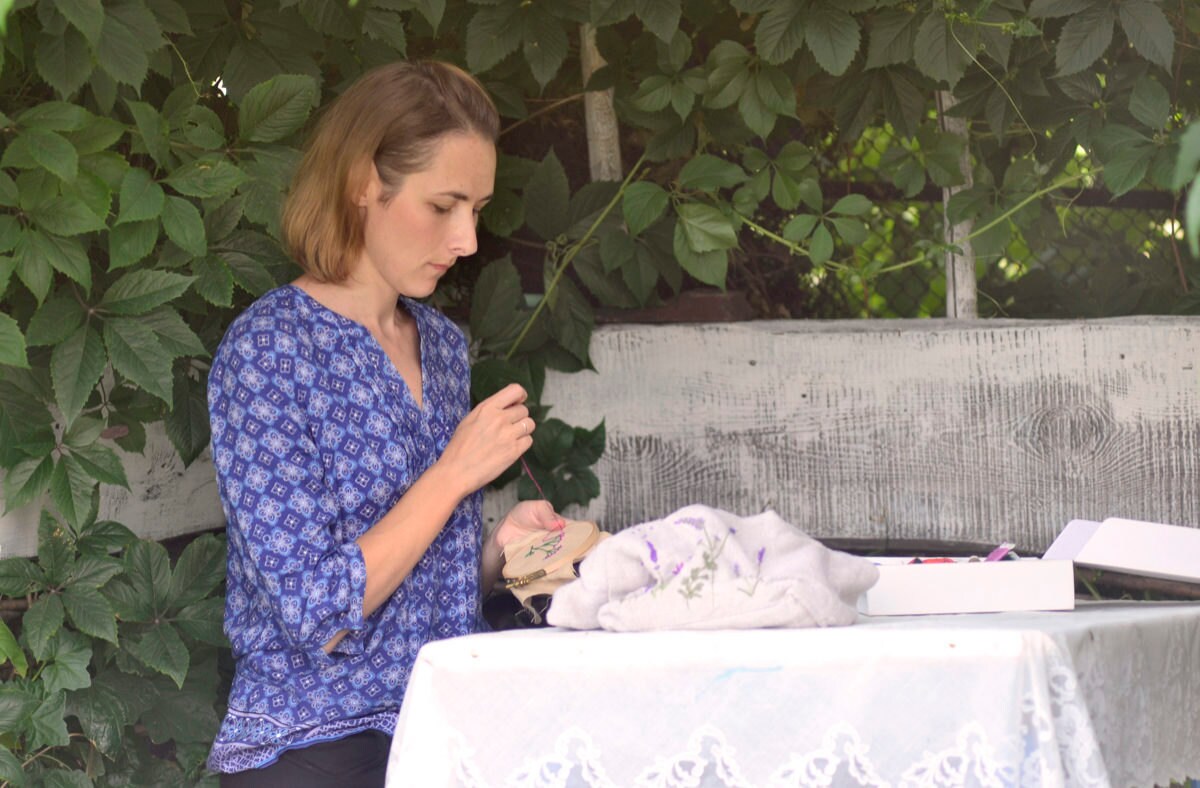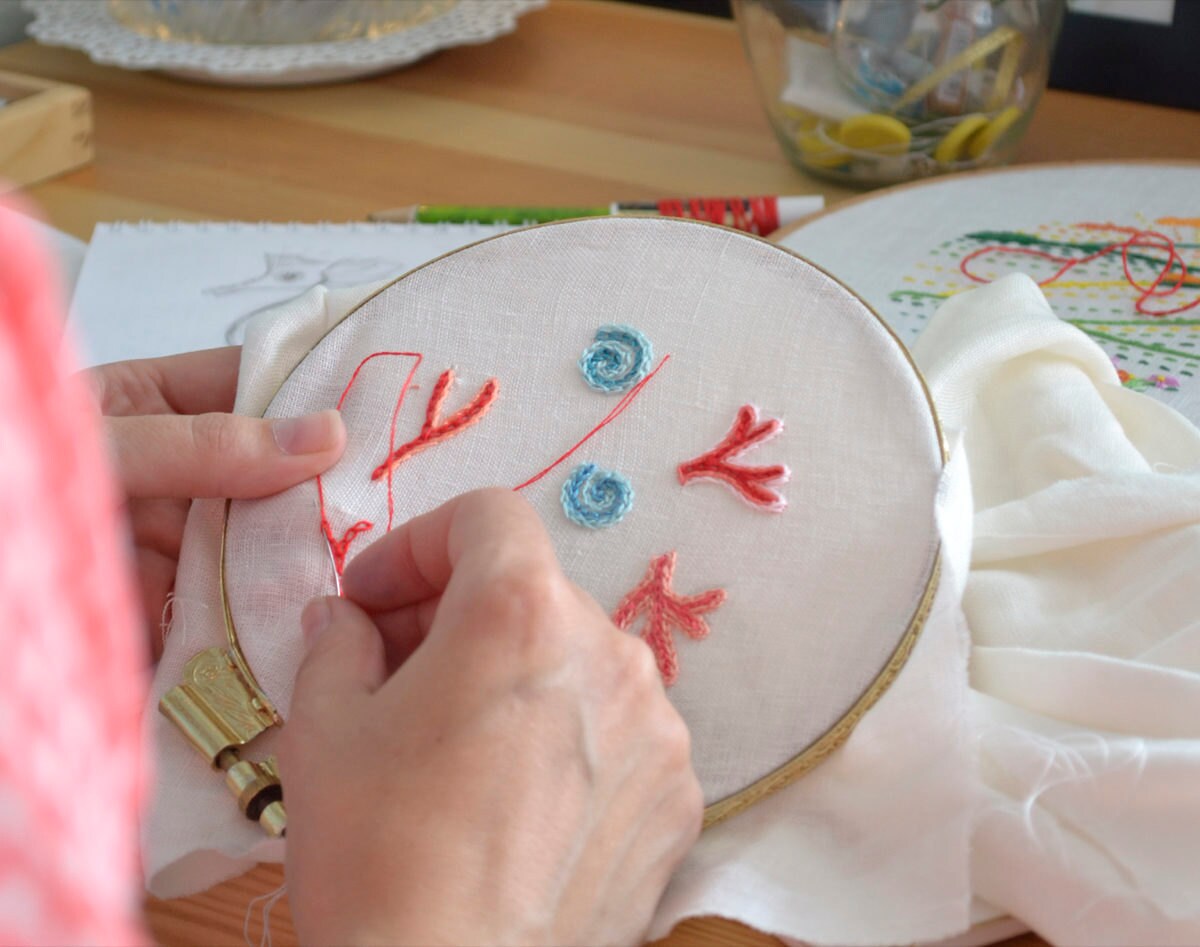 Tell us about your design process: How do you go from an idea to an embroidery pattern? What do you think are the characteristics  of a great embroidery pattern?
My design approach is as follows: First, I sketch in pencil. Then I process my sketches in a graphics program, transferring the design to a textile. Then I embroider, making corrections to the initial sketch. The final product is a PDF file. The qualities I aim for when creating a new pattern are clear images, simple lines, a harmonious color scheme, and simplicity of process.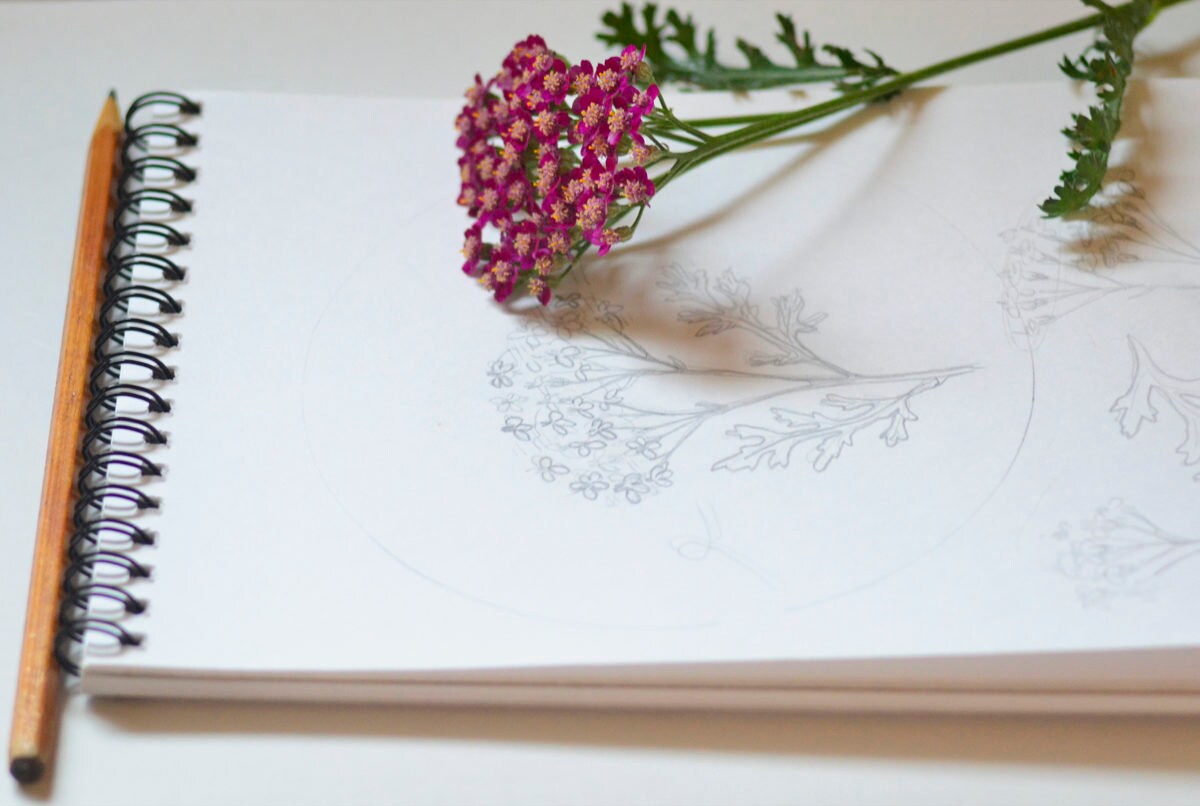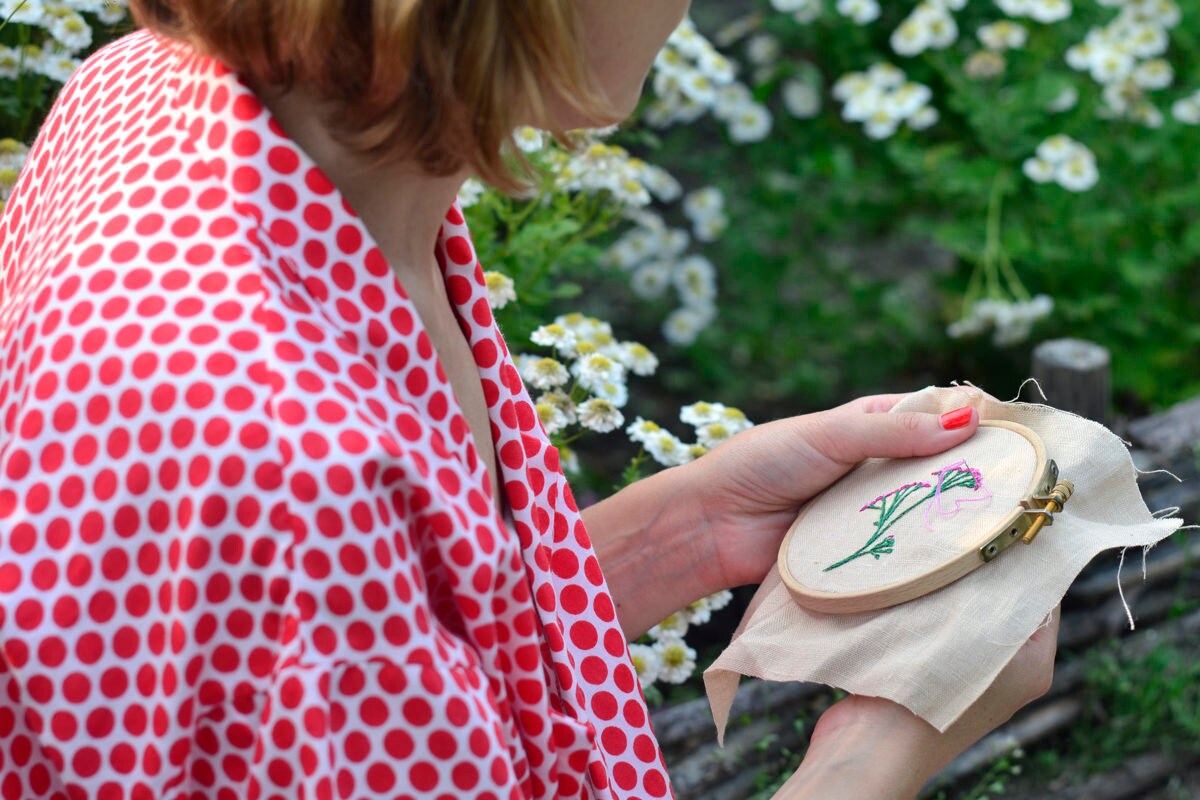 Your Pinterest account is bursting with embroidery inspiration. Is that a place you regularly go to find or to keep track of ideas? What are some other sources of inspiration for you?
Pinterest is definitely the most convenient place to search for and to store ideas. I also enjoy visiting Etsy to get inspired;
I love reading the stories of other makers' successes
. I often search for
"wall art"
or
"home decor"
in order to keep up with seasonal trends.
Who are some artists — either working in the same medium as you, or in something completely different — whose work you admire?
I love modern Japanese embroidery by designers like
Kazuko Aoki
and
Yumiko Higuchi
. Their works are so lively and flawless — it's breathtaking!
My "Flamingo" design
was heavily influenced by Japanese embroidery.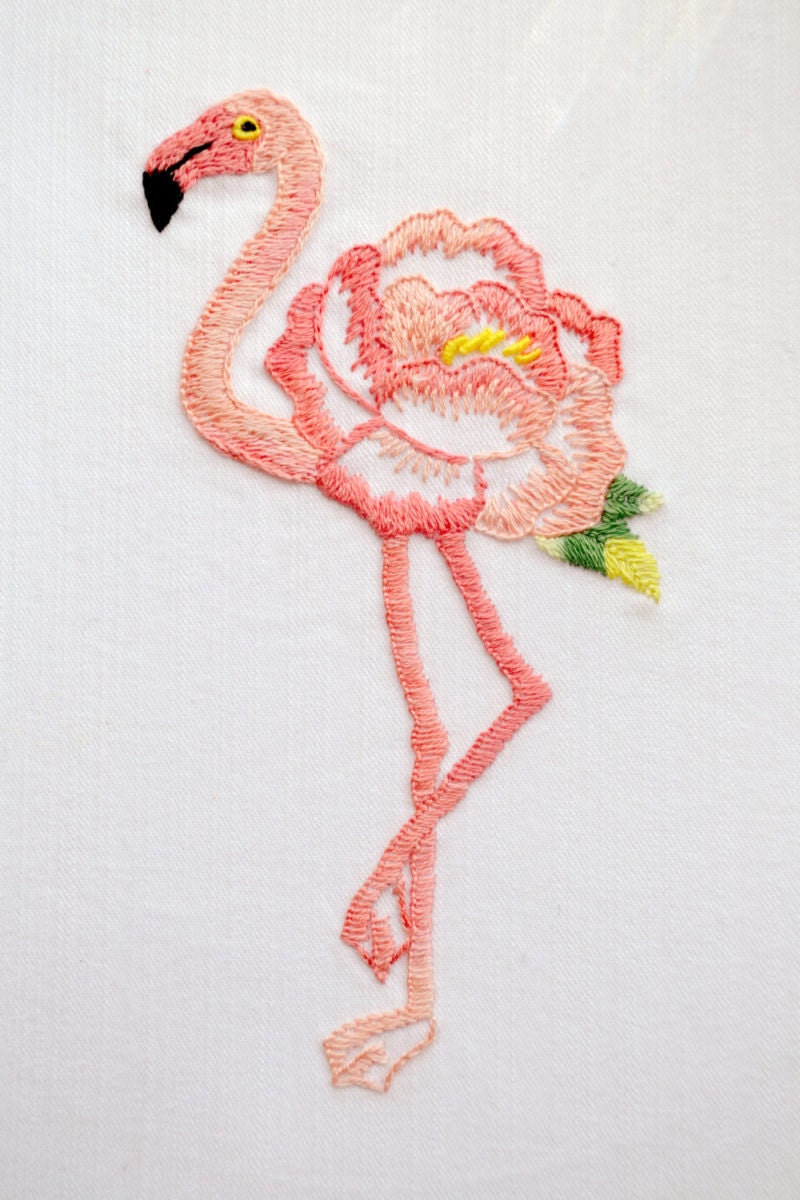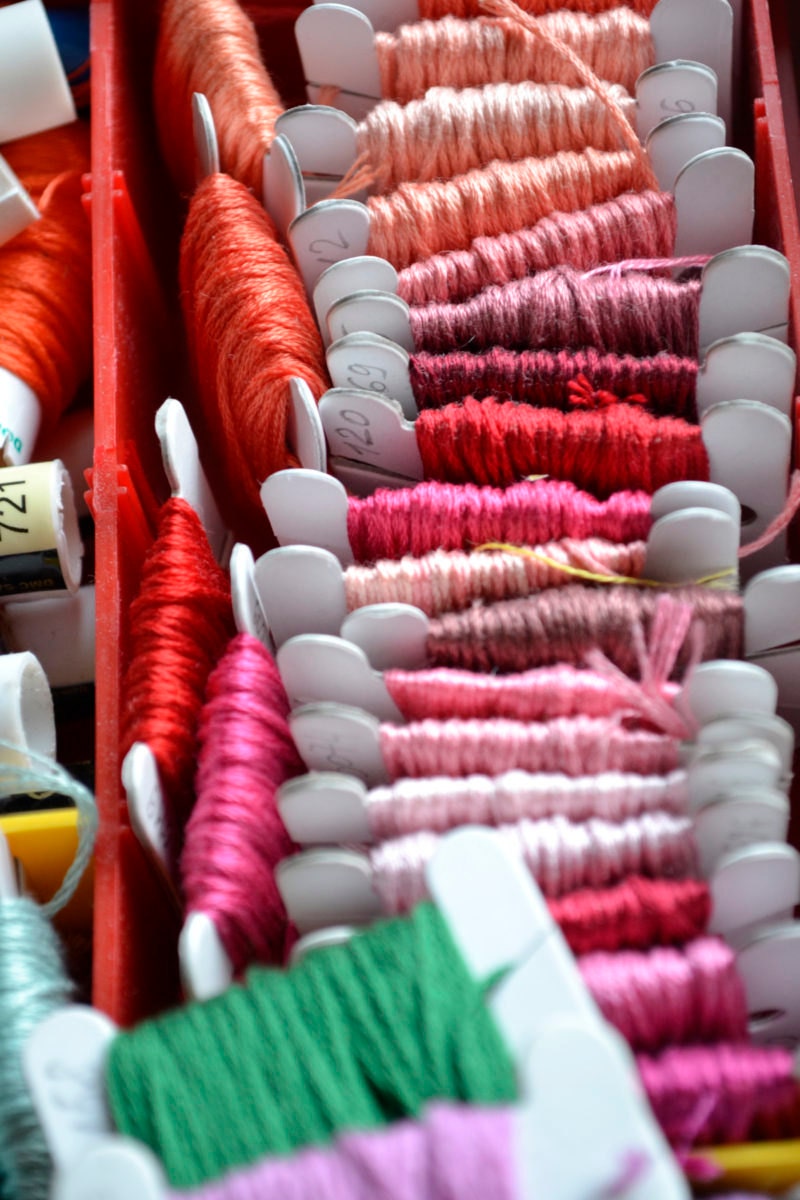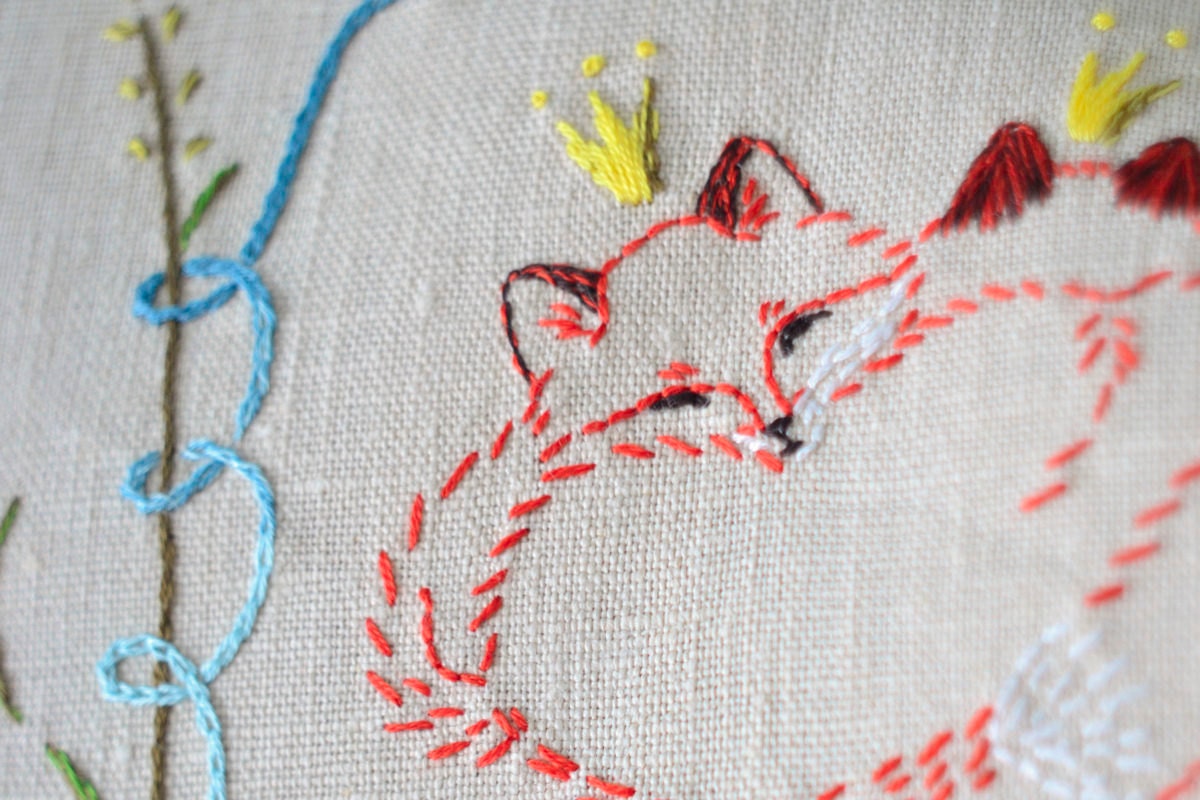 What's your best piece of advice for someone who is just starting out with embroidery or other needle crafts?
Practice! In time you will understand how to hold a needle and keep the right thread tension. You can find a lot of online videos that show different stitch techniques. In order to succeed with embroidery, you need to be diligent and careful.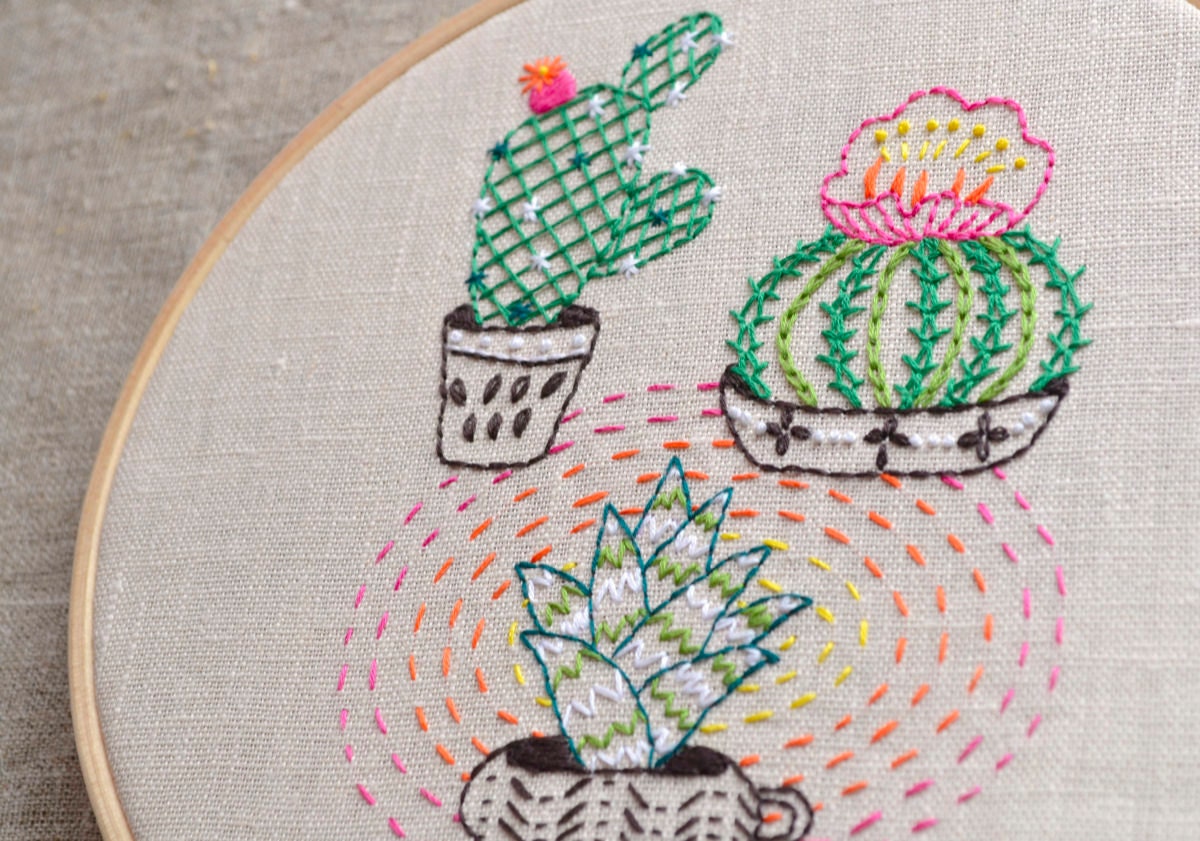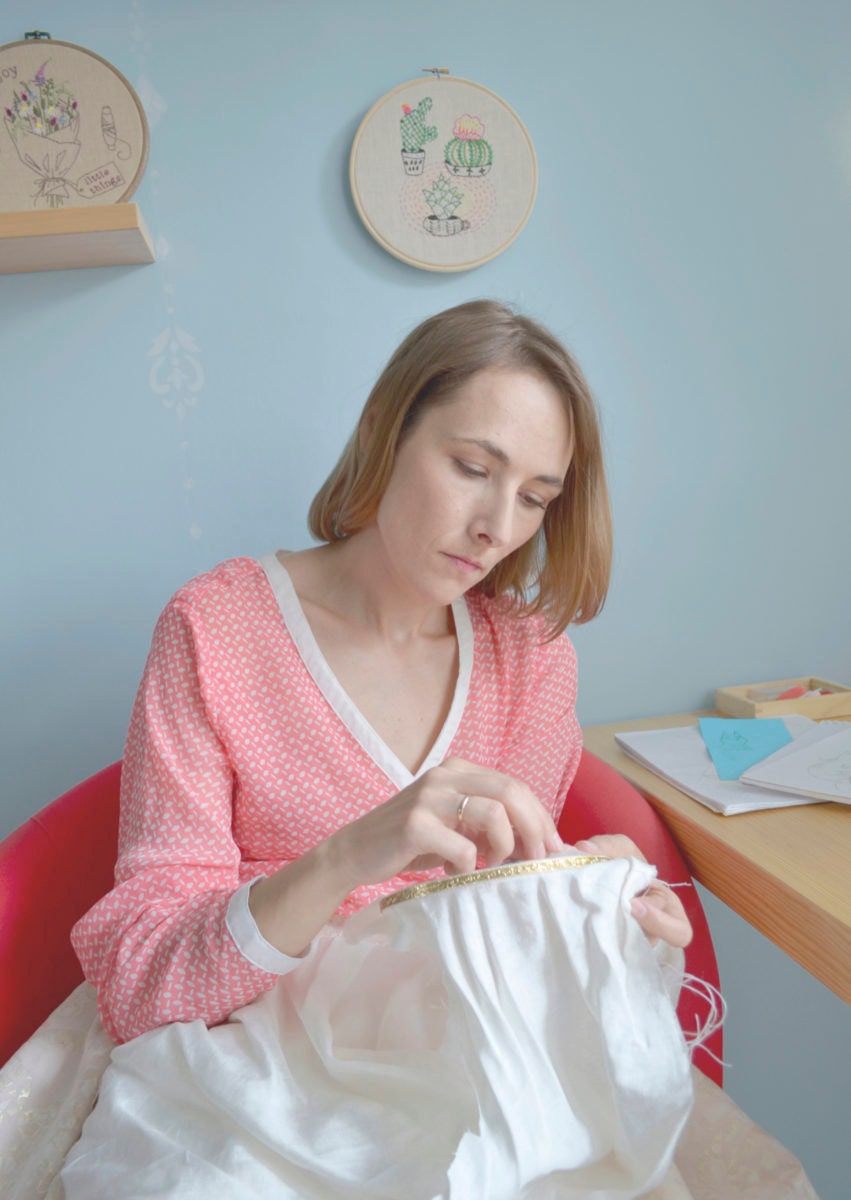 What are your goals for the future?
My goal is simply to continue filling my shop with interesting designs.
Follow NaNee Hand Embroidery on Pinterest, Tumblr, and Instagram. 
All photographs courtesy Anna Kokorina / NaNee Hand Embroidery.