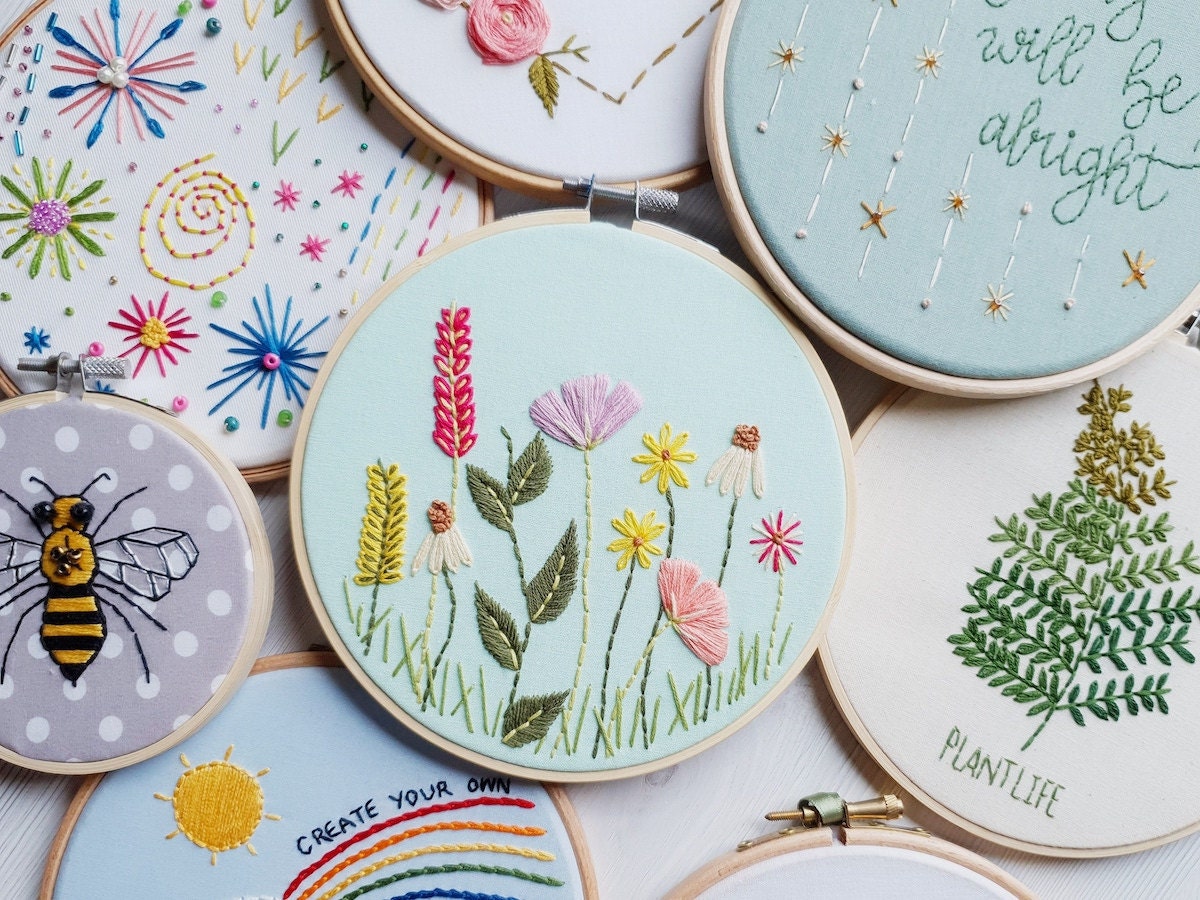 In our Featured Shop series, we shine a light on a standout shop from Etsy's talented seller community, offering readers a behind-the-scenes look at their process and story.
When it comes to gift-worthy art that tugs at the heartstrings, Natalie Gaynor Designs' gorgeous embroideries are sure to earn a prominent place on the wall. With lush florals and looping lettering, textile artist Natalie Blamire commemorates beloved names, quotes, and milestones, capturing the magical feeling of a wedding day, anniversary, new baby, or first home in intricate fiber flourishes. The key to the UK-based artist's success? Whether she's preserving the handwriting of a loved one or translating scribbly children's drawings into sentimental 3D art, Natalie collaborates closely with customers at every step.
Explore the Natalie Gaynor Designs collection
"Sometimes when I'm working with someone I'll say, 'It's totally up to you, but would you like to tell me more about this piece?'" Natalie says. "If I can get an understanding of what it means to them, I can translate those feelings and details into my work." In addition to her collection of custom and ready-made hoop art, Natalie sells beginner-friendly kits, complete with materials, instructions, and the camaraderie of a private Facebook group called Needle and Natter. "You're giving somebody the opportunity to learn a skill," Natalie says. "That in itself is a life-long gift."
Read on to discover how Natalie makes pitch-perfect personalized gifts and finds self-care through stitching, then shop the Natalie Gaynor Designs collection.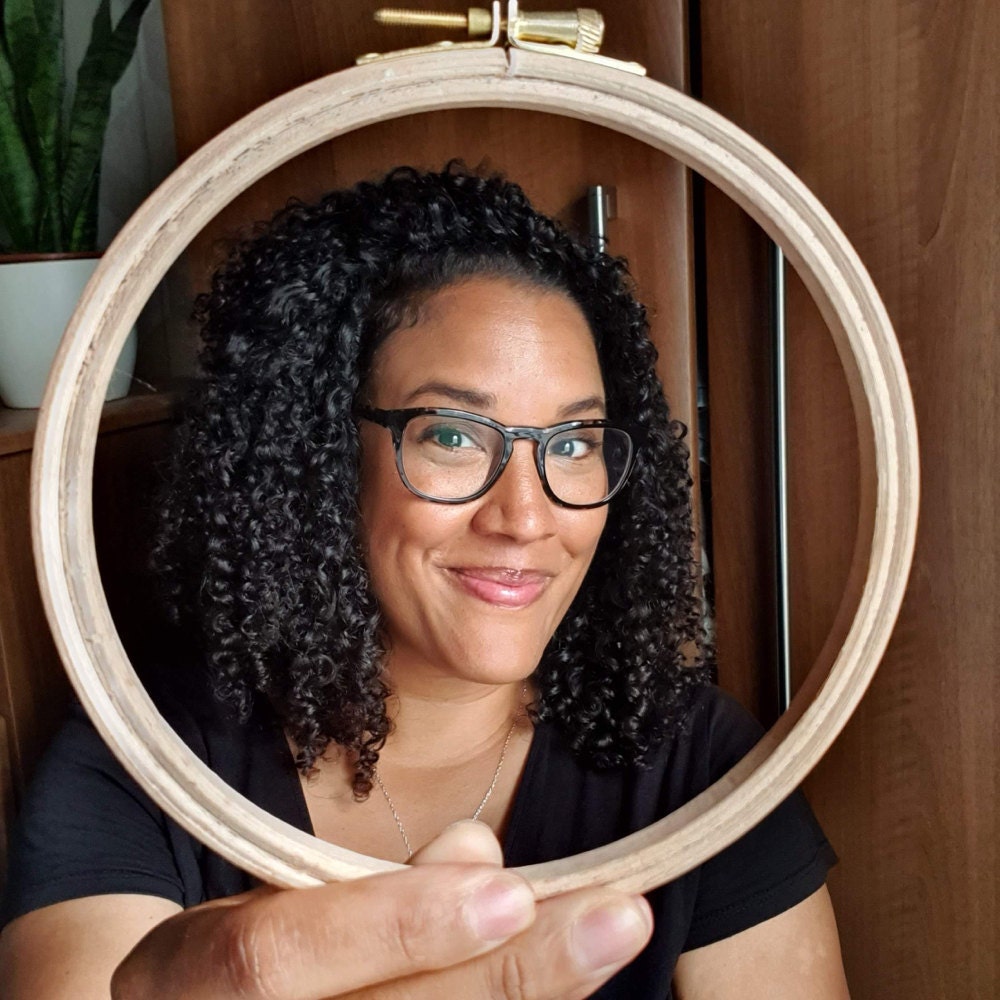 What led you to start your embroidery business?
I think craft is ingrained in me. I grew up with my mum sewing at the kitchen table, making our clothes. My grandma taught me how to knit when I was seven. When everyone else was getting My Little Ponies, I was asking for a knitting bag and a sewing box. I studied textiles at university, then I was a stay-at-home mum for six years. After my youngest went to school, I got an embroidery hoop, fell in love, and it grew from there.
You're big on personalization. What are some of the more memorable custom orders you've made?
The wedding orders are always lovely. A husband recently commissioned a piece for his wife to commemorate their safari-themed wedding. I put my heart and soul into making it perfect for them, and it was very well-received. To think it's now in their home and they love it as much as I loved making it for them—that feels really special.
Also, the pieces with handwriting from people who have passed away. One customer didn't have much left with her mum's handwriting on it, but found a card and a gift tag while she was tidying up. She had me merge them together on an embroidery with "Love and kisses" at the top and "Mum" at the bottom. When people get these pieces, they can hold them and feel them. I think tracing your finger over the stitched text makes you feel a bit closer to the person you lost.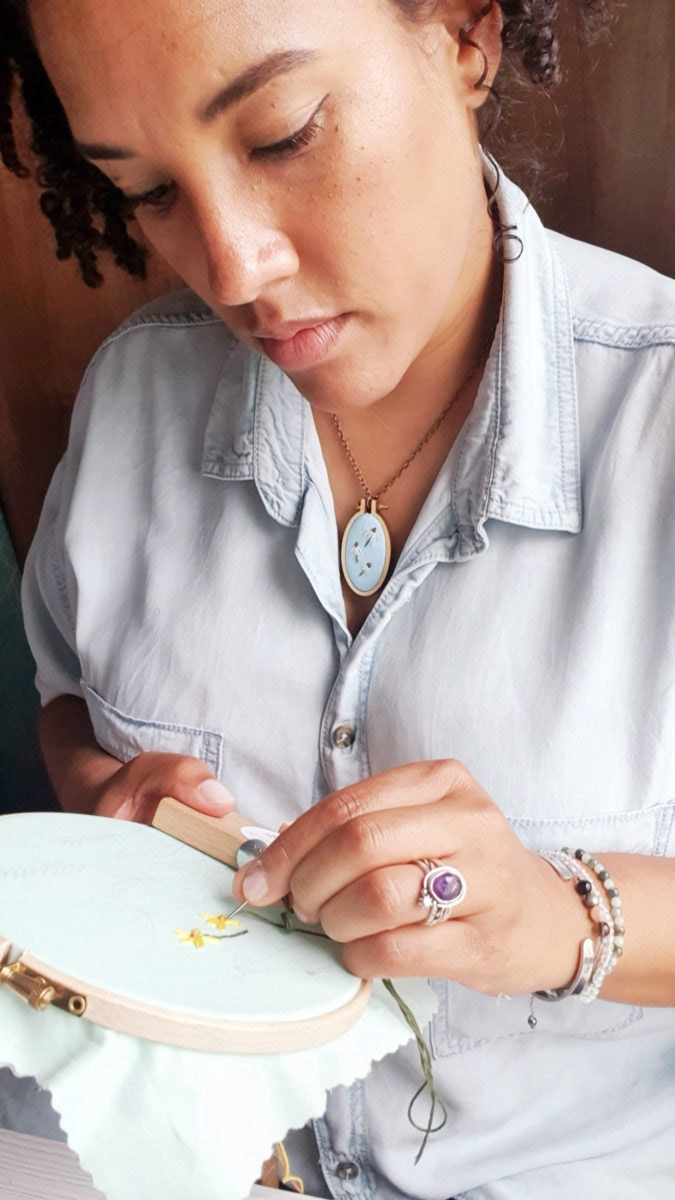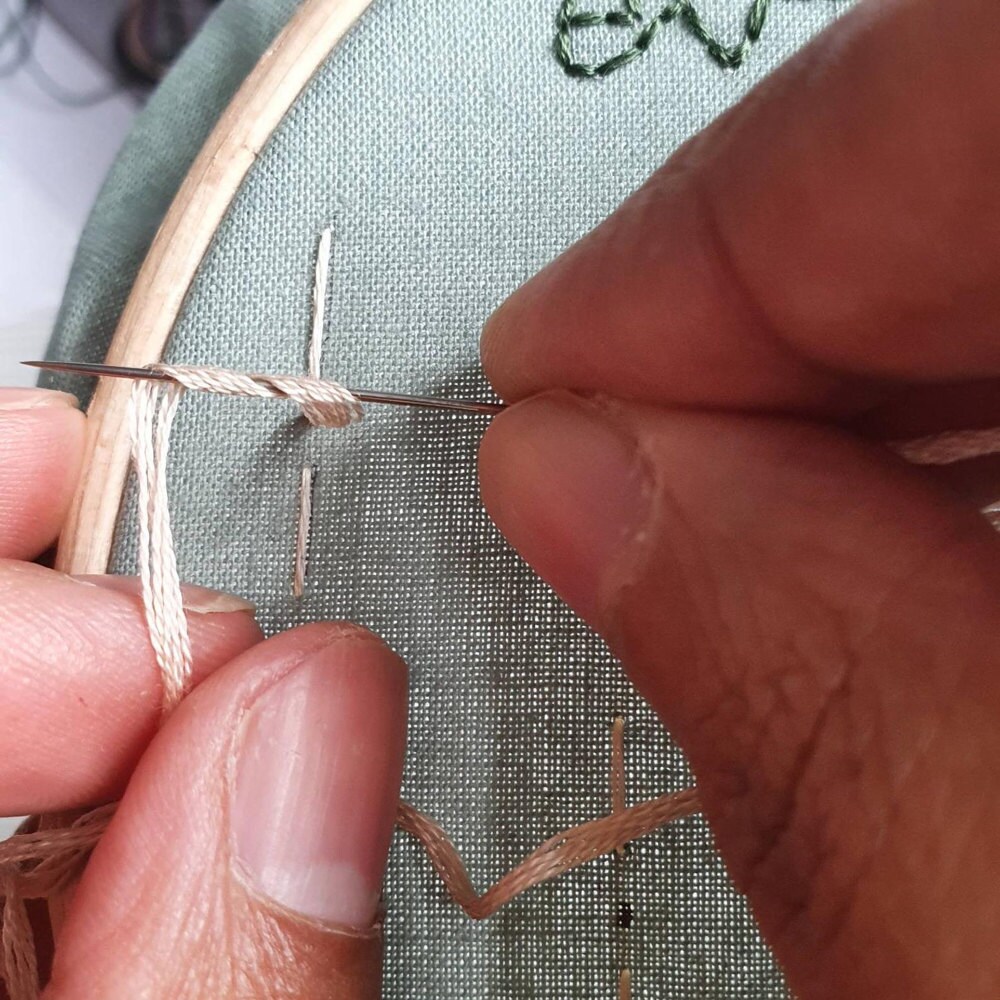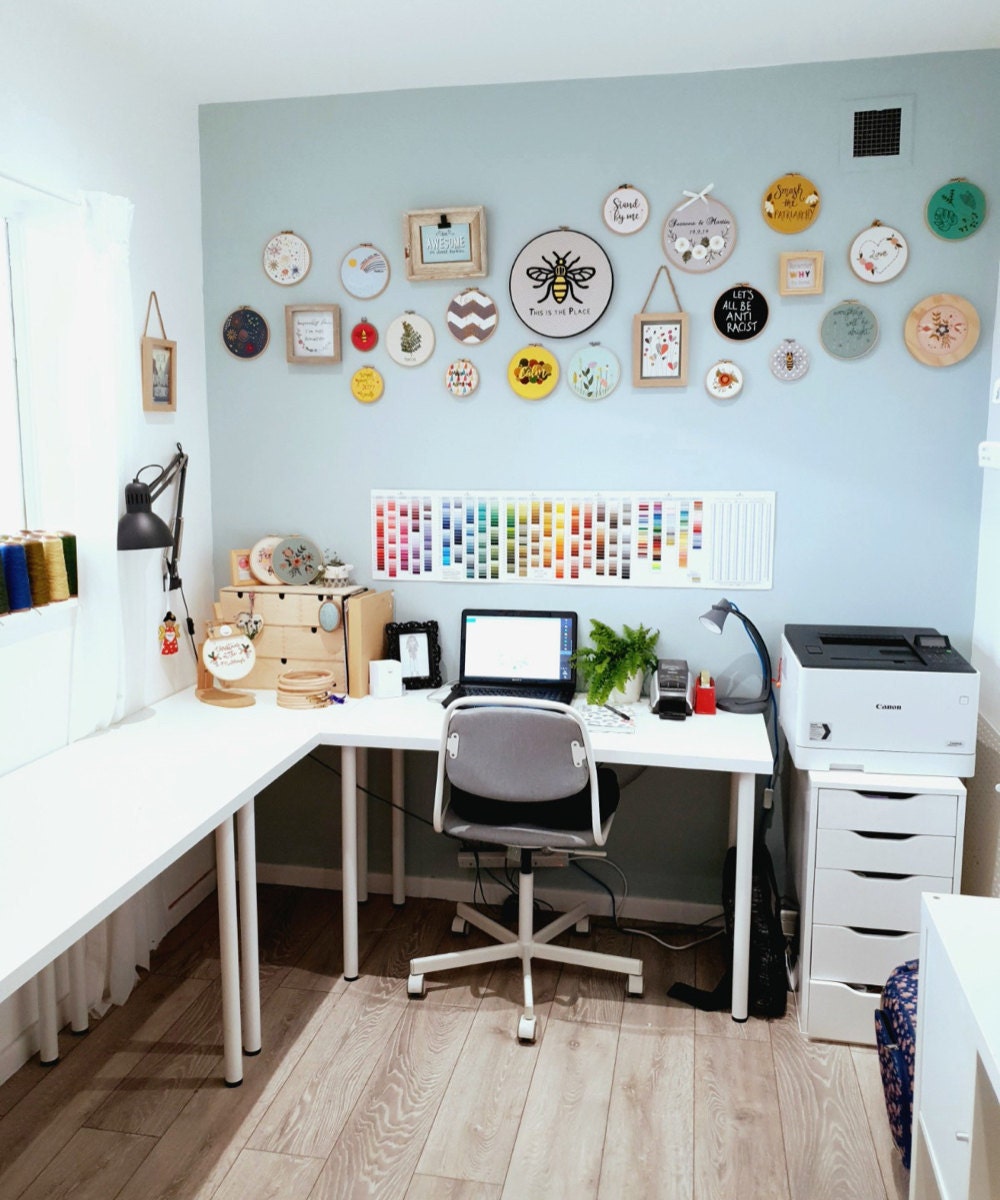 Tell me about the embroidered kids' drawings you do. They're so sweet!
Usually it's the very first drawing a child makes or a child's first drawing of the family. As I start stitching those up, I can really feel how the child held the pen and drew: down the leg, the little wobble in the ankle. I capture all those elements by putting more thread in or taking thread out to really mimic the feeling of the child's pen marks. I don't want to lose the authenticity of the original piece; I want to translate it exactly onto the fabric, where it can be kept for years and years.
Any tips for displaying and taking care of your pieces?
They look great standing on gallery shelves, or you can add a ribbon and hang them from a nail on the wall. The framed pieces can be hung up the same as paintings. Use a lint roller to very gently take off any dust or particles to keep them nice and fresh.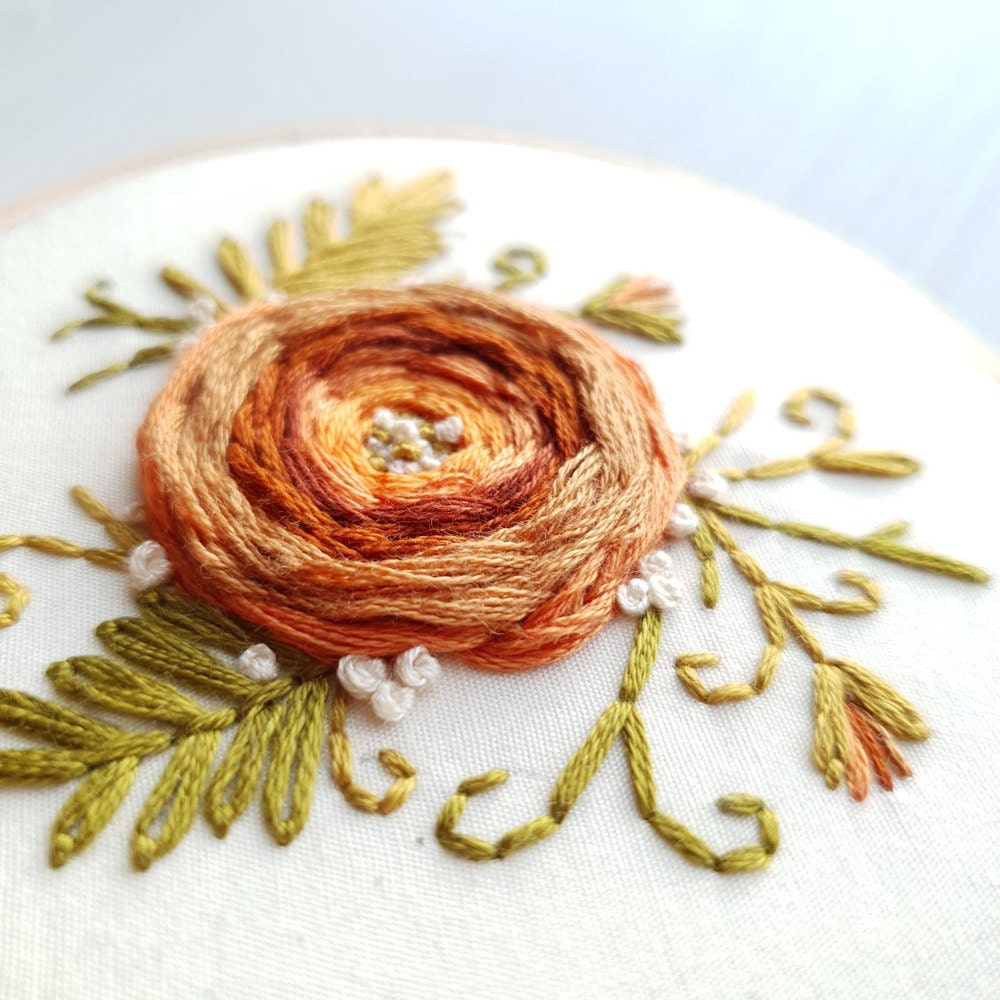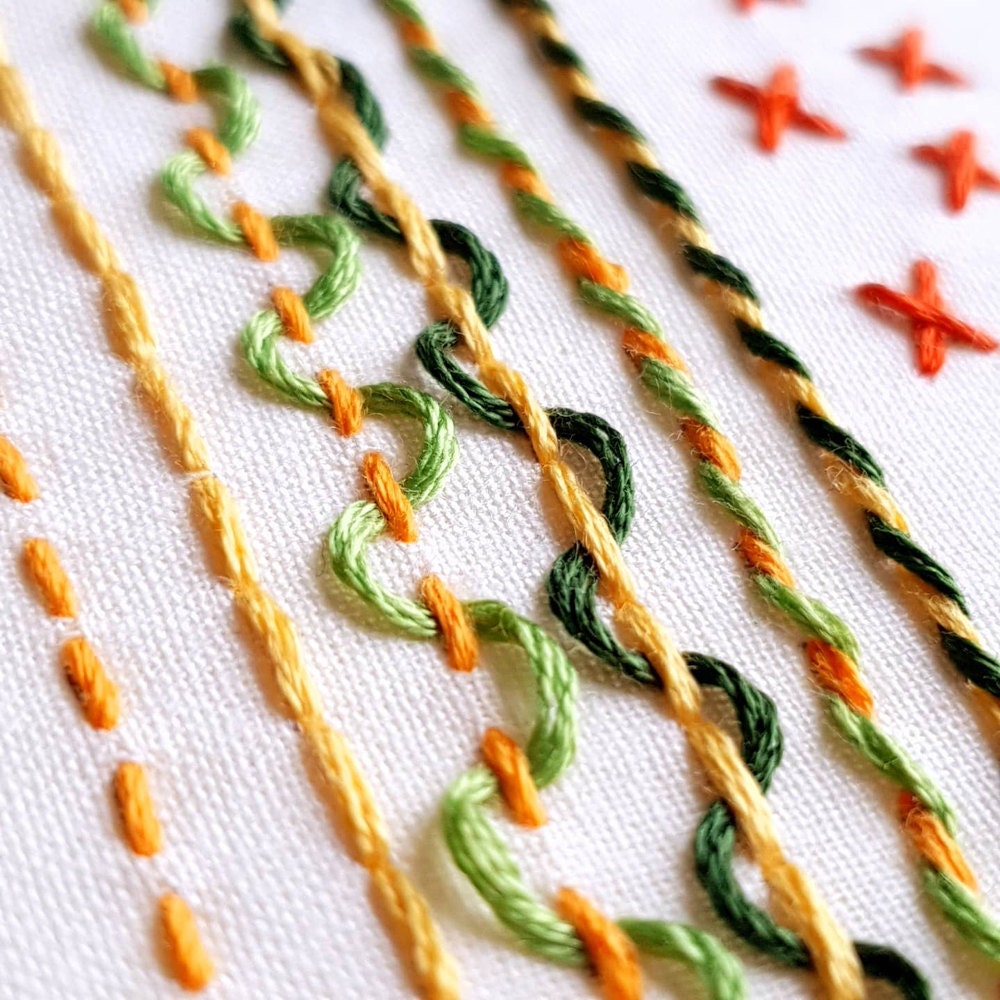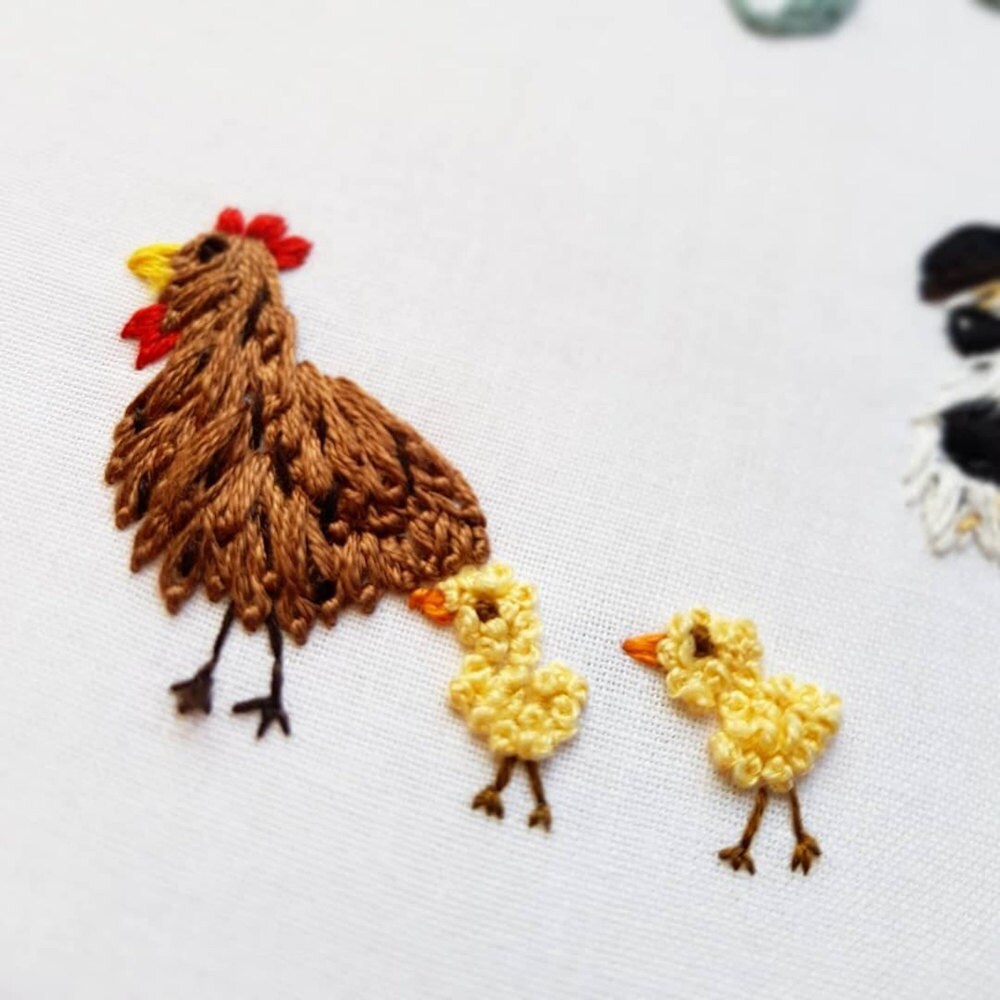 How do you make your embroidery kits an extra-meaningful option for crafters?
With the starter kit, you get to join my Facebook group with free templates and video tutorials. It's a space for everybody, showing the diversity of embroidery and stitching. People share their work and how they've used certain stitches in a tutorial. It's got a lovely community feel.
How is embroidery a form of self-care for you?
It's so therapeutic. It has a peaceful effect. The repetitiveness of sewing—the sound of the needle popping through the fabric—takes my mind off my worries. Sometimes people have jobs that are quite stressful and embroidery can be a way of stepping back from it. When you finish a piece, there's a certain satisfaction in knowing you completed it yourself.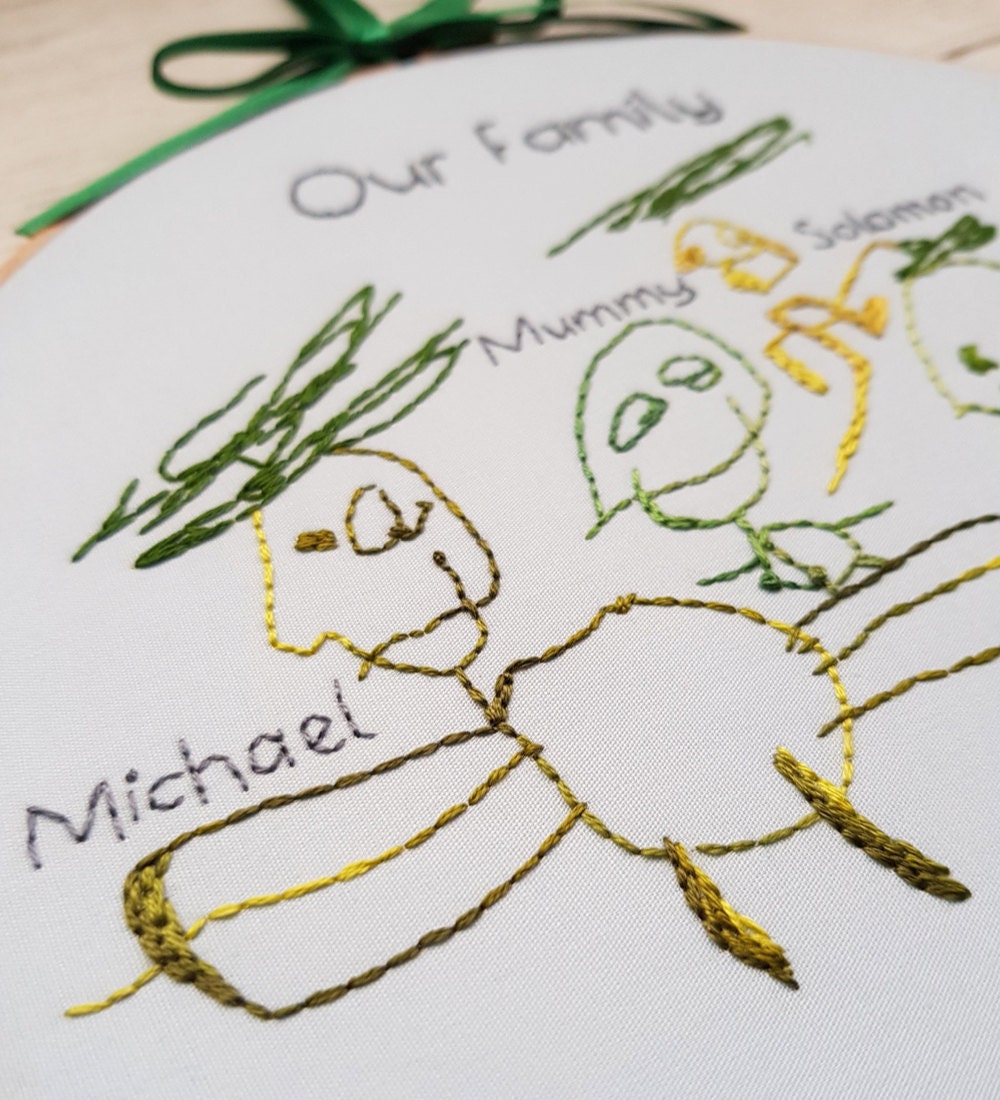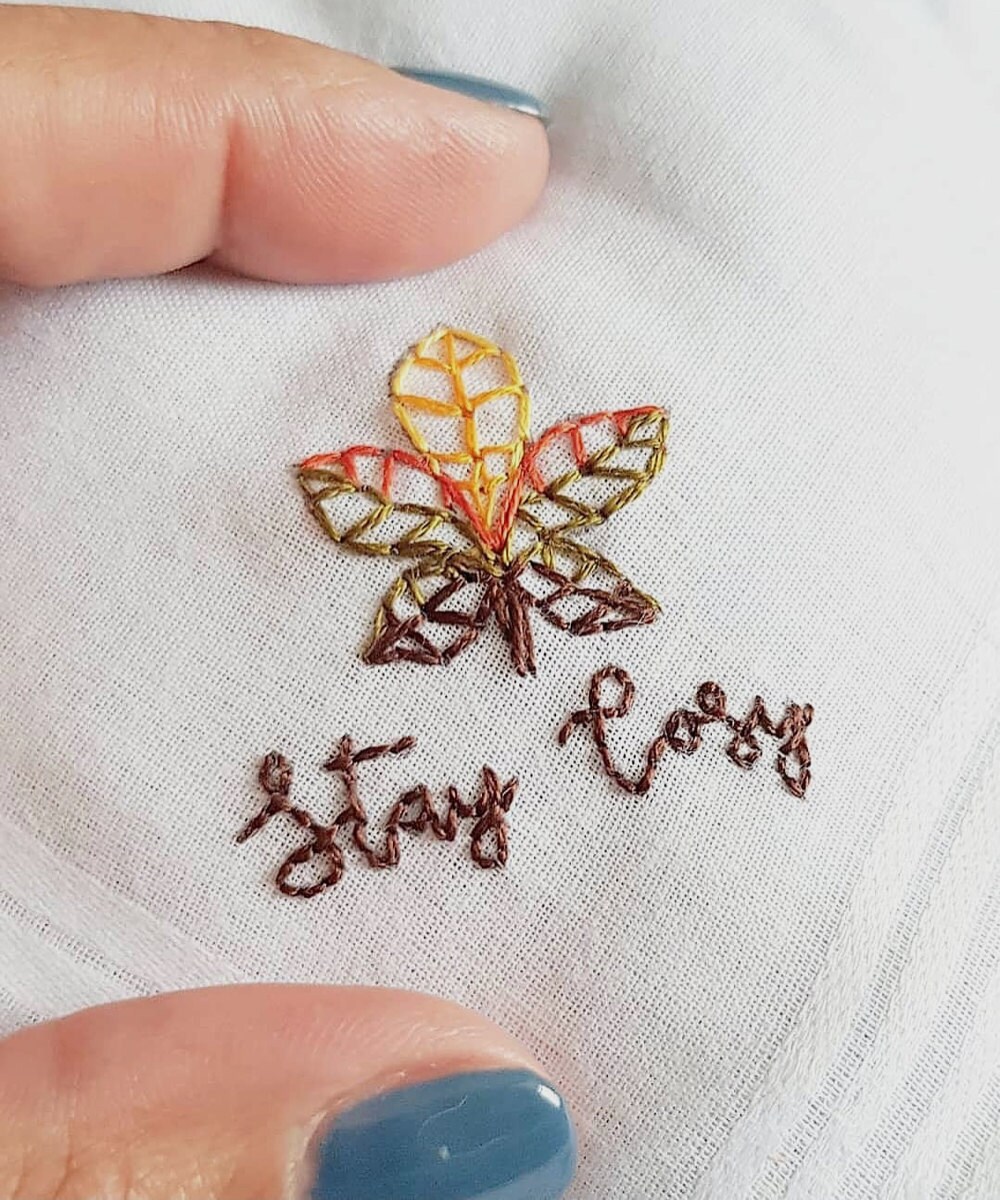 How has your connection to the broader crafting community evolved since you opened your shop?
After five years, I've finally managed to get my face behind the brand a bit more and introduce myself. I'm the R&B stitcher, who dances around doing TikToks while I'm stitching. Until recently, I didn't know any other Black embroidery artists. I genuinely thought I was one of the only ones, but oh my gosh, the influx of people and work I've seen lately! I've been seeing how diverse the embroidery world really is and how different everybody's work is—it's not just this little twee thing that certain women do. We're all sewing with a needle and thread, but everyone's got their own way of applying it to the fabric.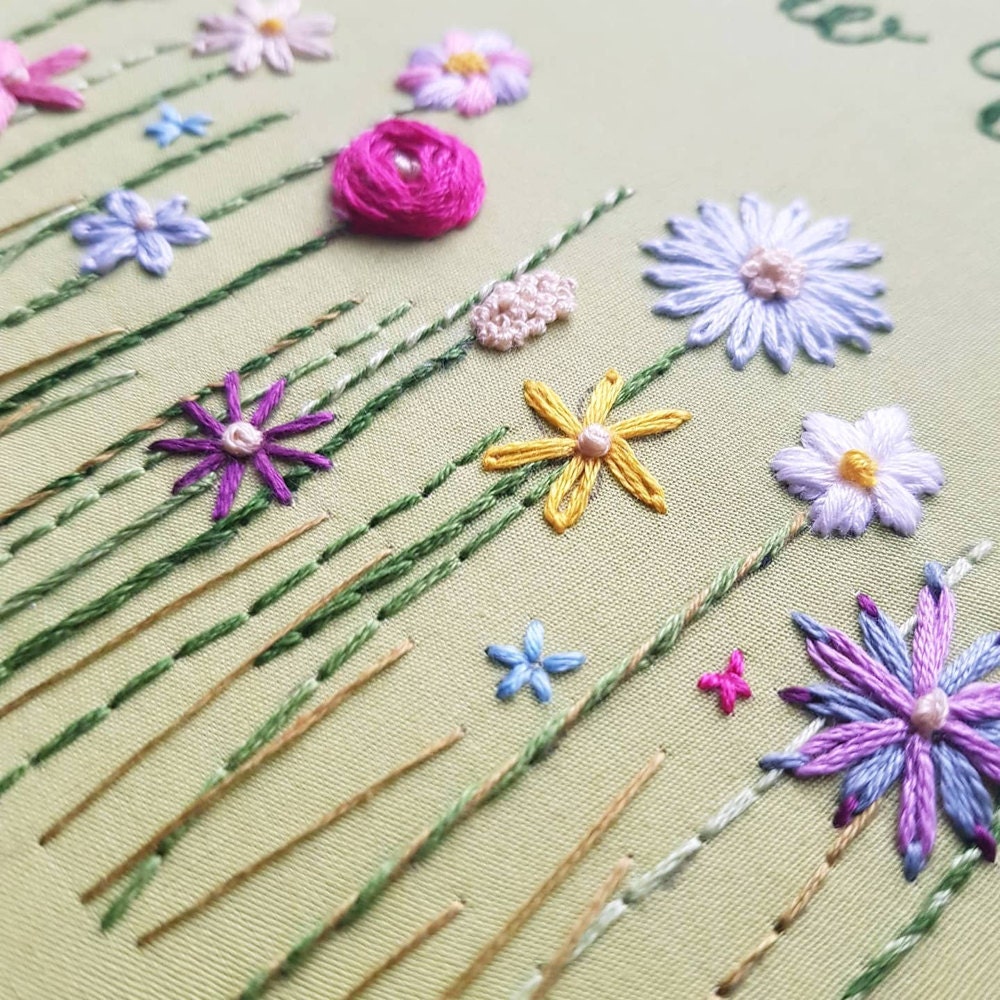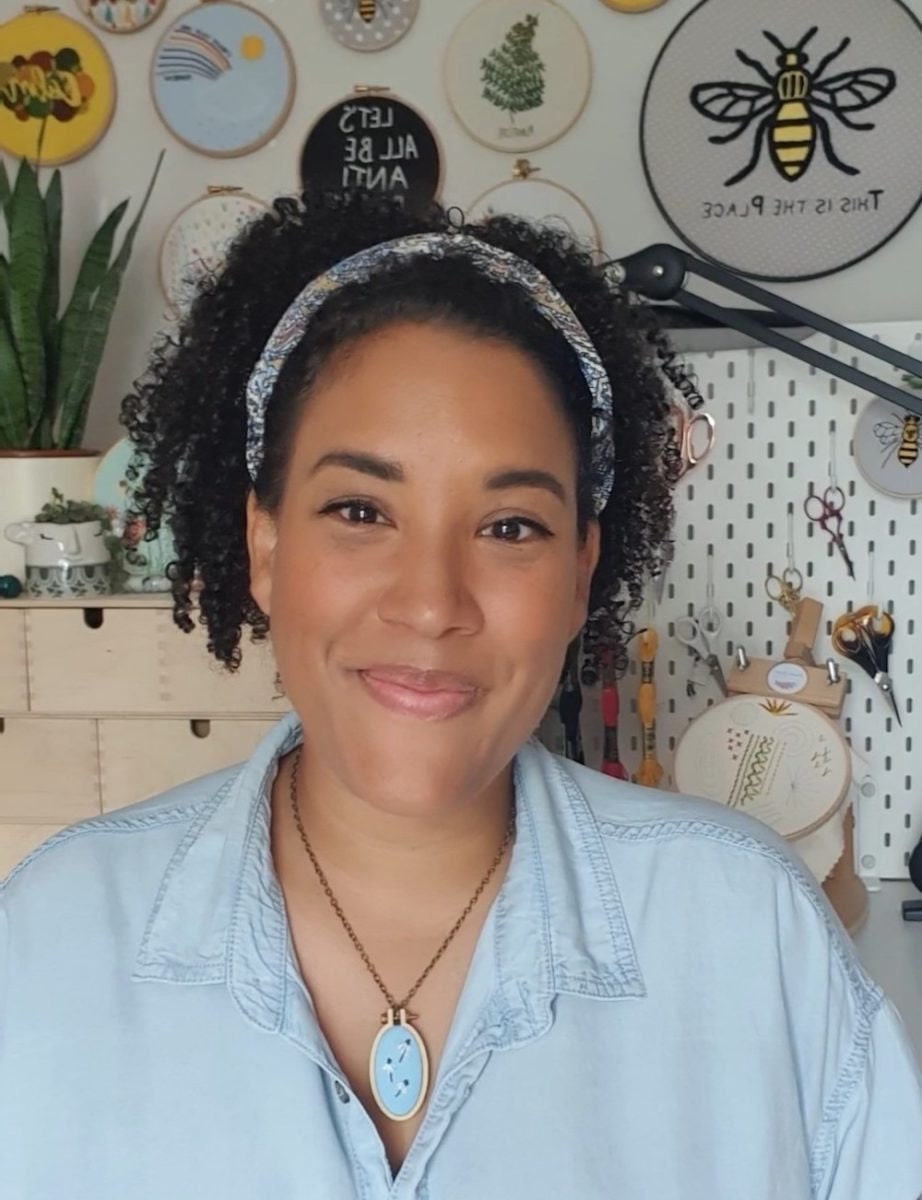 Reflecting on running your business, what are you most proud of? 
I'm proud of the people that have bought a kit and given it a go, because sometimes it can feel daunting to start a new craft. I love when they show me what they've made. I'm proud of the fact that I've now got a studio space and of the amount I can produce. It's an amazing thing to have people trust me to make art for their walls and gifts for other people. I don't think I'll ever get my head around that.
Follow Natalie Gaynor Designs on Facebook, Instagram, and Pinterest.
Photographs courtesy of Natalie Gaynor Designs