by Diana Keeler
Travel, nature, and surf inspire this landscape designer-turned-screenprinter's decor and gifts line.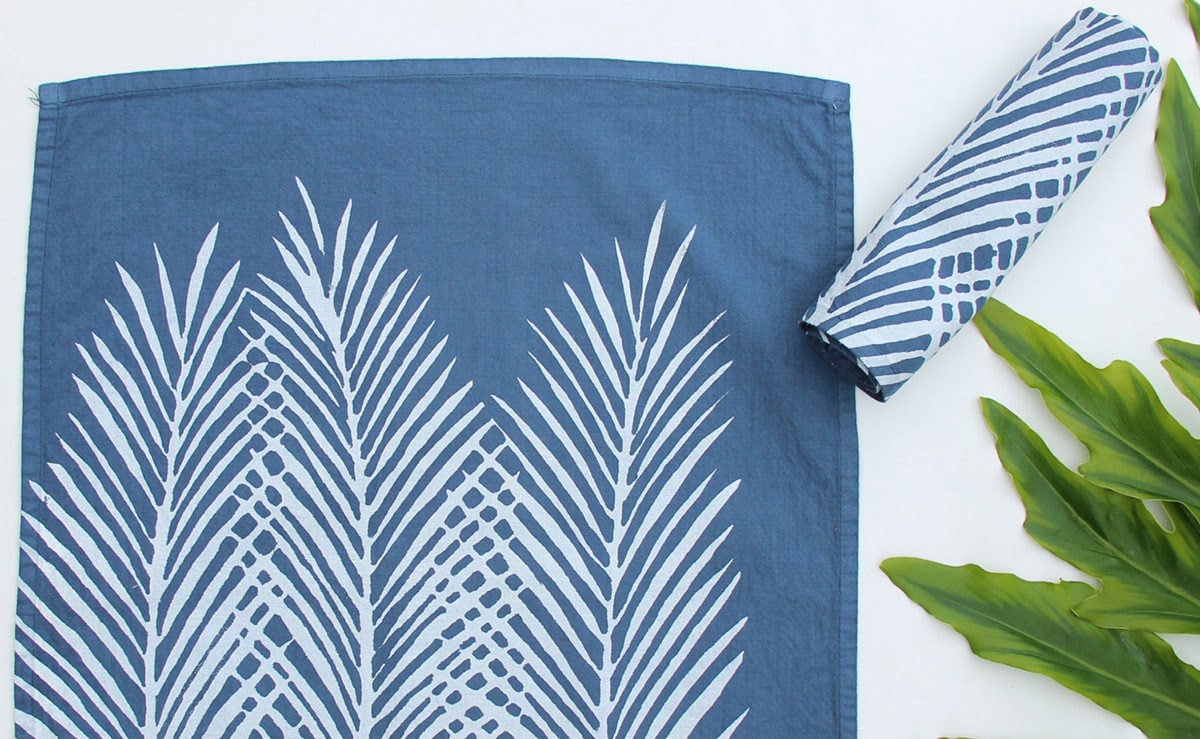 Tandie Mast thought she had it made as a sought-after landscape designer during Phoenix's housing boom — until the recession hit, and she struggled to find work. A friend suggested that she sell her photography on Etsy; now, nine years and a handful of junior-college courses later, she's earning a full-time living from her hand-printed fashion and homewares. Much of Tandie's 
Nesta Home
collection reflects her love for her new home near the Pacific; all of it showcases her focus on innovative printing and dyeing techniques. We spoke to her recently from Huntington Beach, California, where she was getting ready for the next phase of her creative and personal life: the start of a school year that will see both her children enrolled full-time, giving her more time than ever to develop new techniques, products, and collaborations.
Read more of Tandie's story and shop the Nesta Home collection here.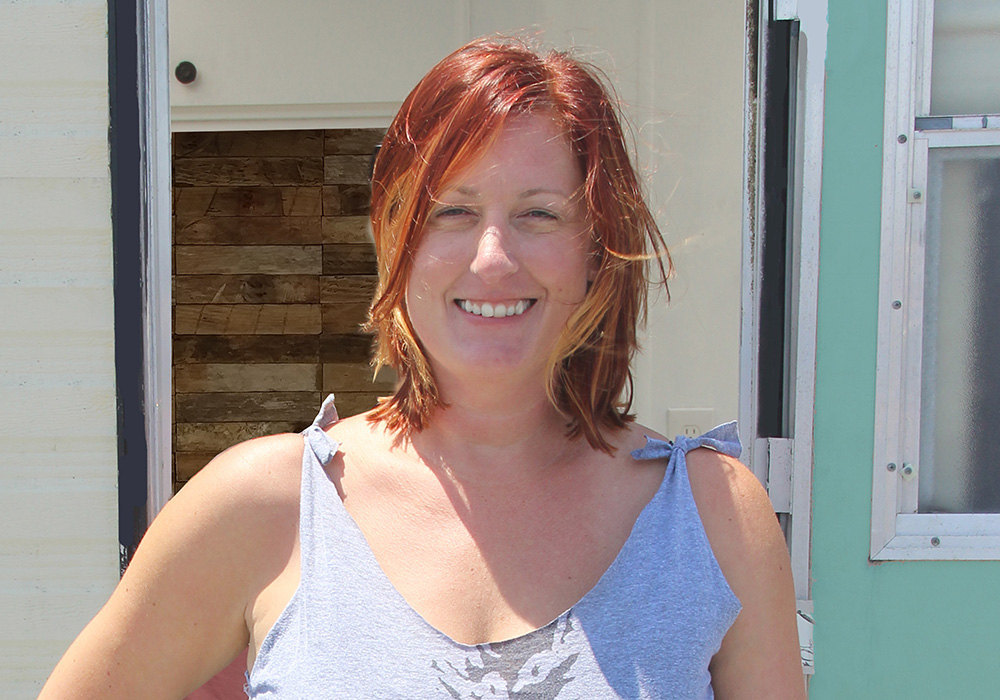 How does your environment figure into your work?
I'm in my hammock and I look up — palm trees! Views from the hammock — it's super deep. But I love the beach. I grew up in Stockton, in northern California, and came to Southern California at 17 when I got a beach volleyball scholarship. I wanted to be a beach volleyball star but my body wasn't keeping up with me, so I moved to Arizona.
And that's where you launched your Etsy shop?
I was in landscape design, and it was booming around Phoenix — so I figured I was going to go out there and make some money. Until the recession hit, and I couldn't even find work. I was like, I gotta change careers. You'll think you have something down, like a career, and all of a sudden it's like:
Just kidding!
It was kind of a dark time.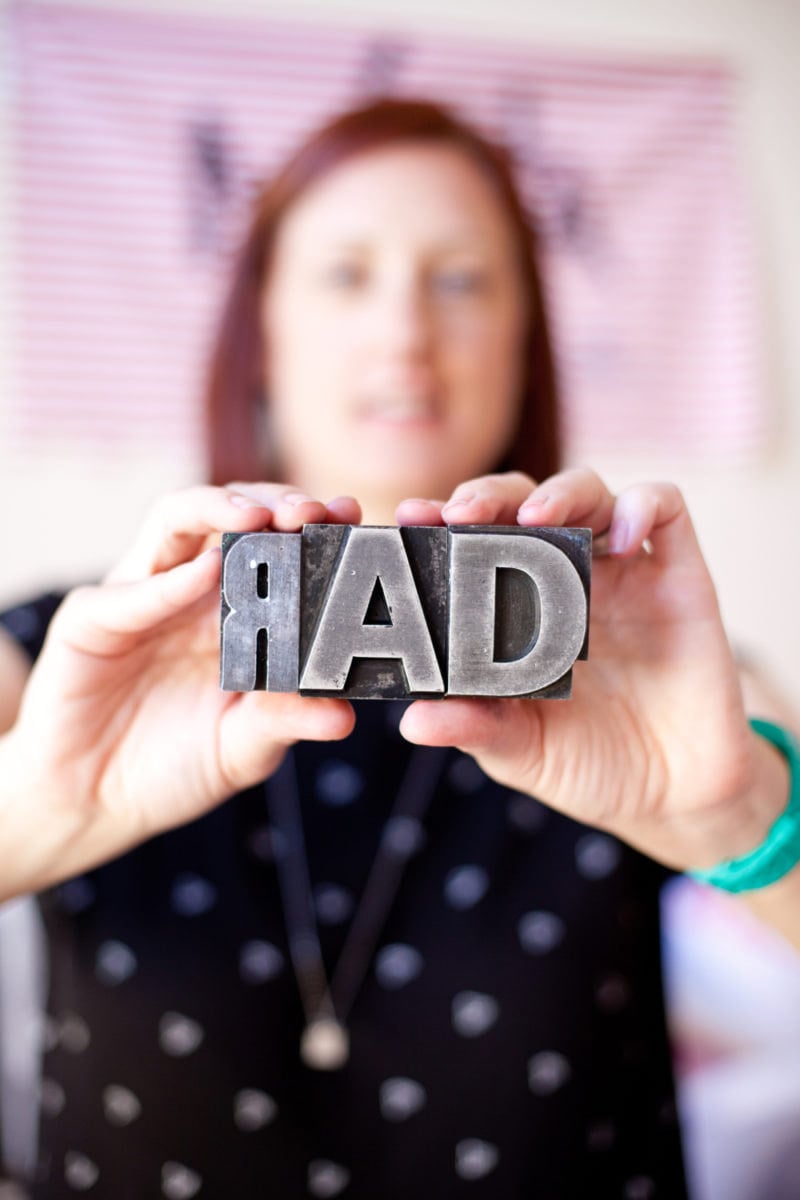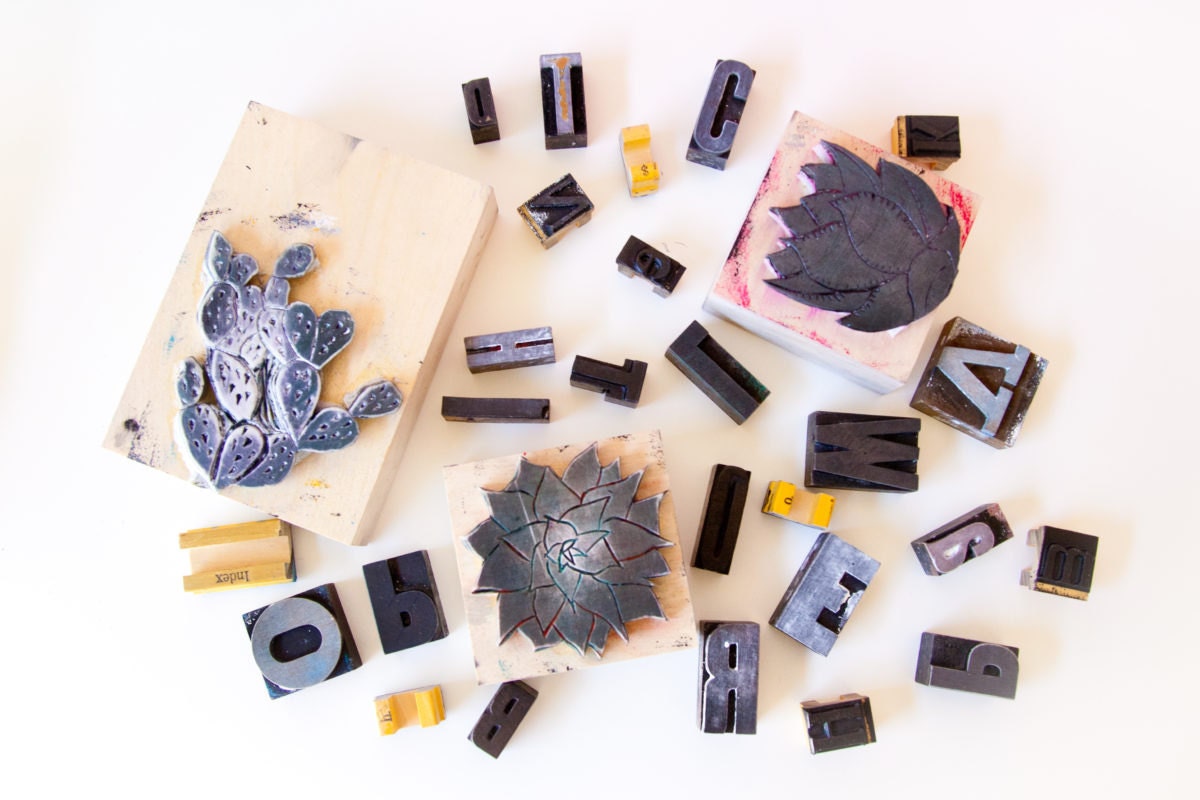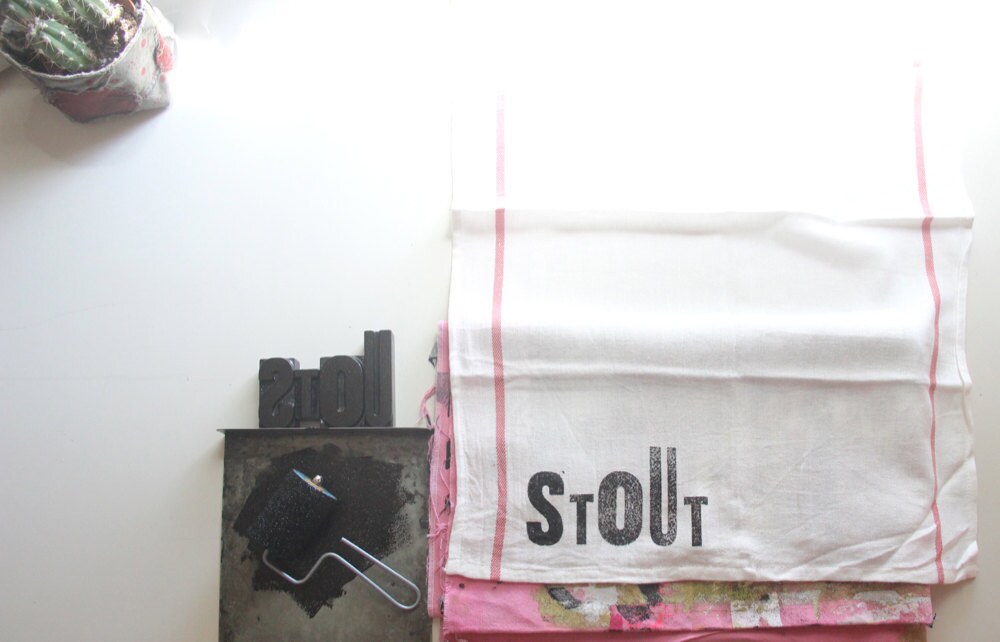 How did you hit on the idea of opening an Etsy shop?
A friend actually suggested selling my photographs on Etsy first. I thought, "Yeah, right — who's going to buy my stuff?" But I started selling a few prints. Eventually, I realized the photography market was pretty saturated — was someone going to buy my picture of the Empire State Building over all those other photos of the Empire State Building? — so I took a sewing class at the junior college and got going.
That must have been pretty intense.
I'd already done the whole major college thing; this time, I was going to go back and get some knowledge I could put to use. I was way older than everybody else — they were all like,
Project Runway!
And I was like, "I want to make
pillows
!" But I picked it up — first sewing and then
printmaking
. And now it's my full-time job. It's allowed me to be home with my kids and to move back to the beach.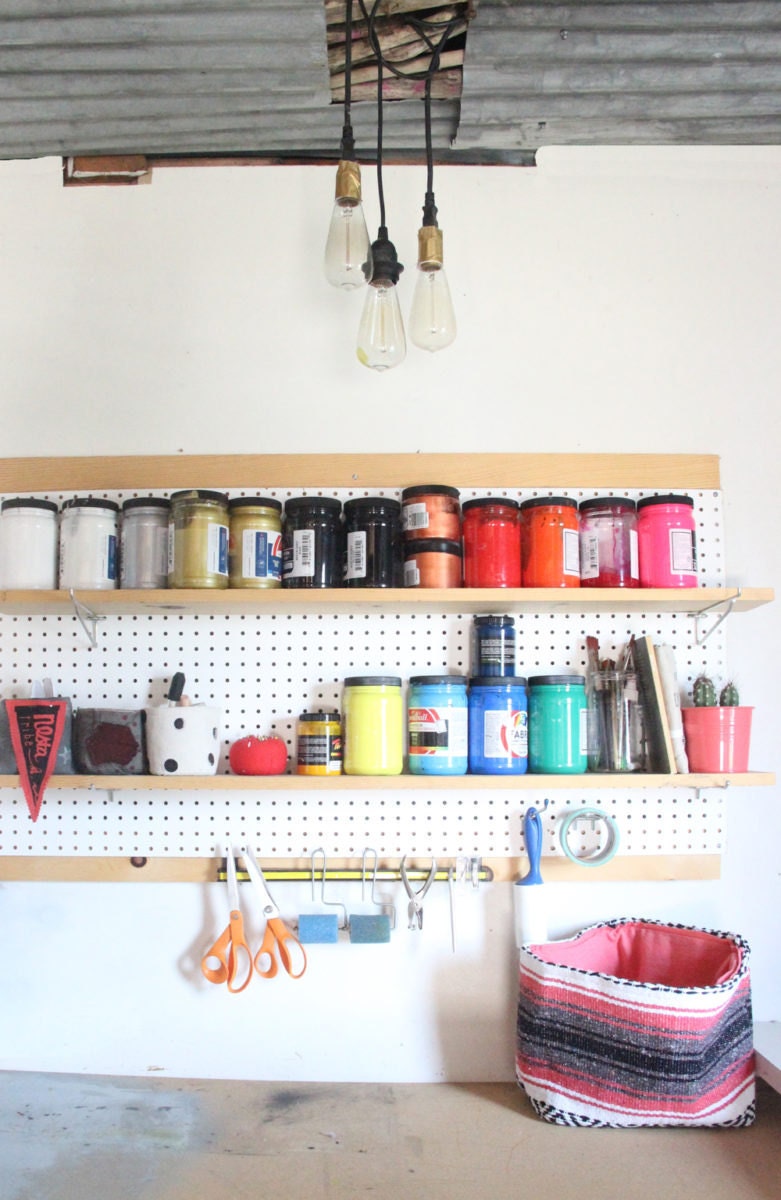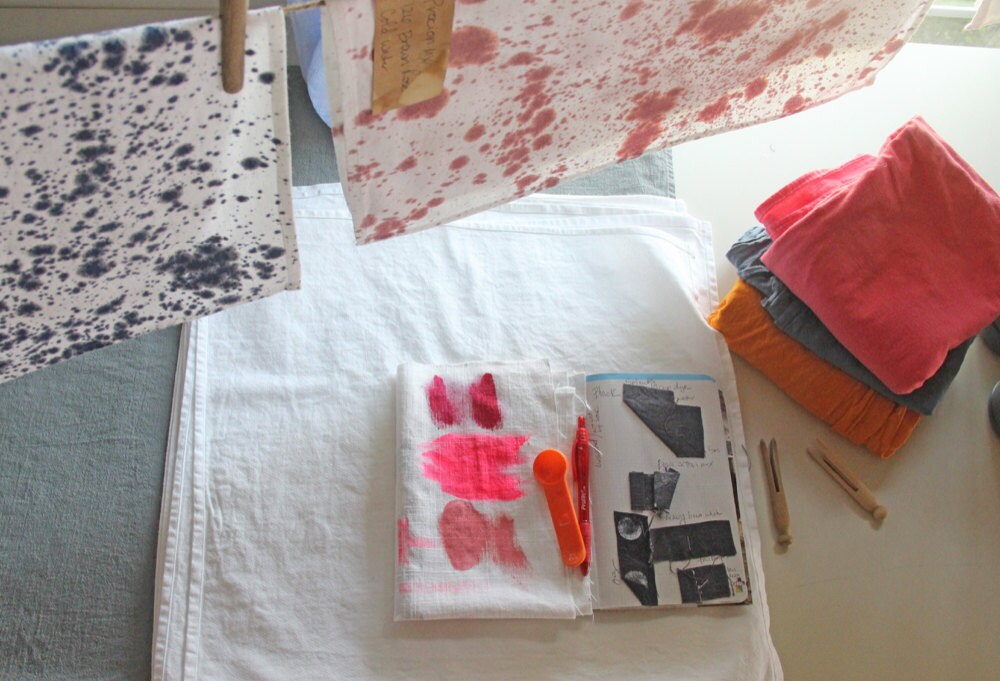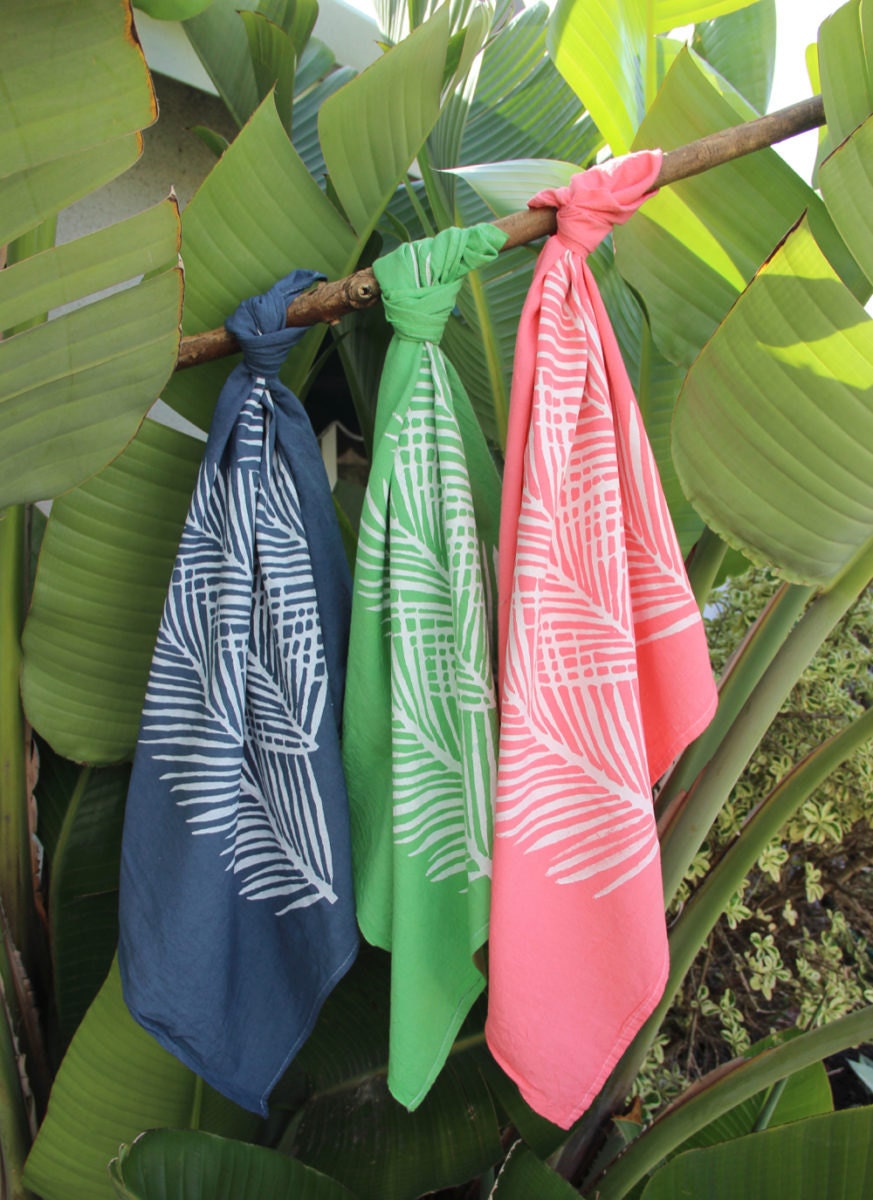 Did you start with screenprinting?
Actually, we started with linocuts and stamping — just really basic, carving wood blocks. I'm glad the teacher did it that way because she really gave you a knowledge of a print, instead of going right to screenprinting and "Let's make T-shirts!" I mostly
screenprint
now, but I like to work in different ways. Printmaking's cool because you can make a lot of something, but it still sort of maintains some uniqueness with each piece.
What's your setup like now?
I work at home, in my garage in Huntington Beach — something I could never have done in Phoenix since it's like 200 degrees there. I usually listen to Spotify or Pandora while I work. I have a computer area, a printing area, and a sewing area — it's pretty compact — and I have four washer-dryers set up to wash lights and darks so there's no bleeding. Last year we bought a travel trailer; I'd like to use it as a pop-up shop space, but so far I've just been using it for photo shoots.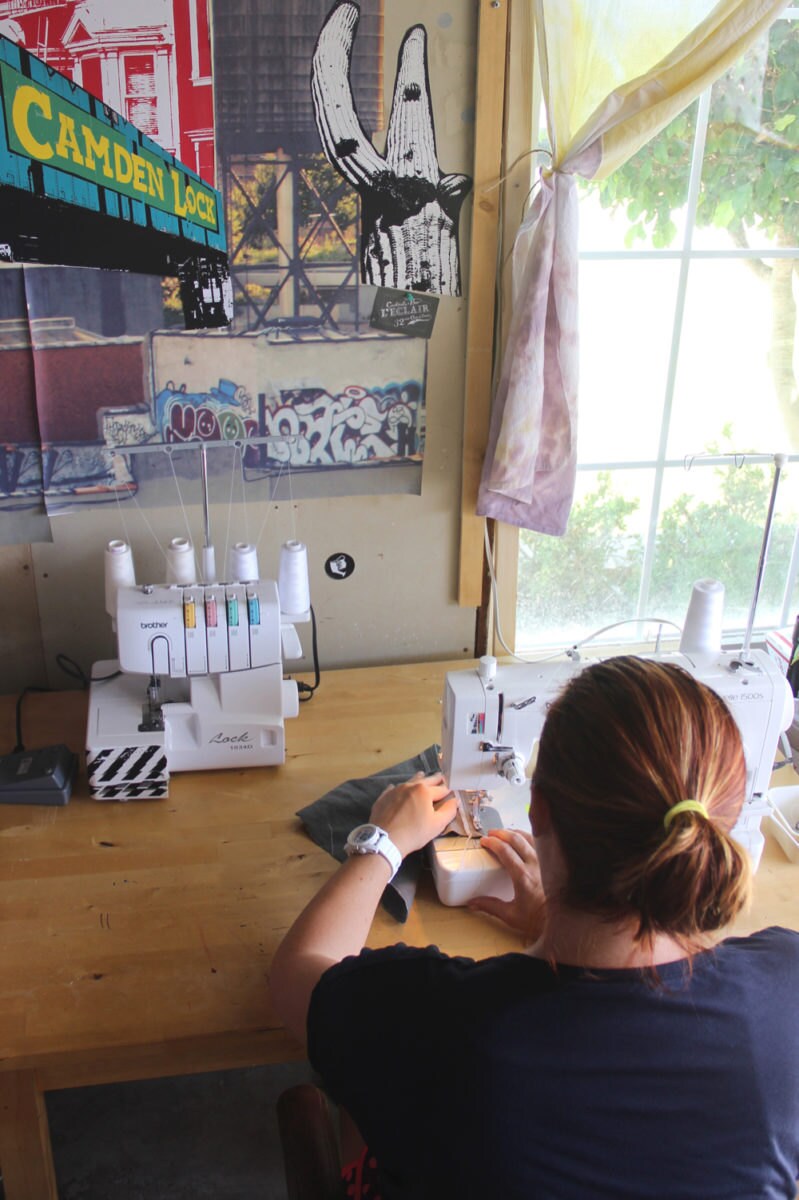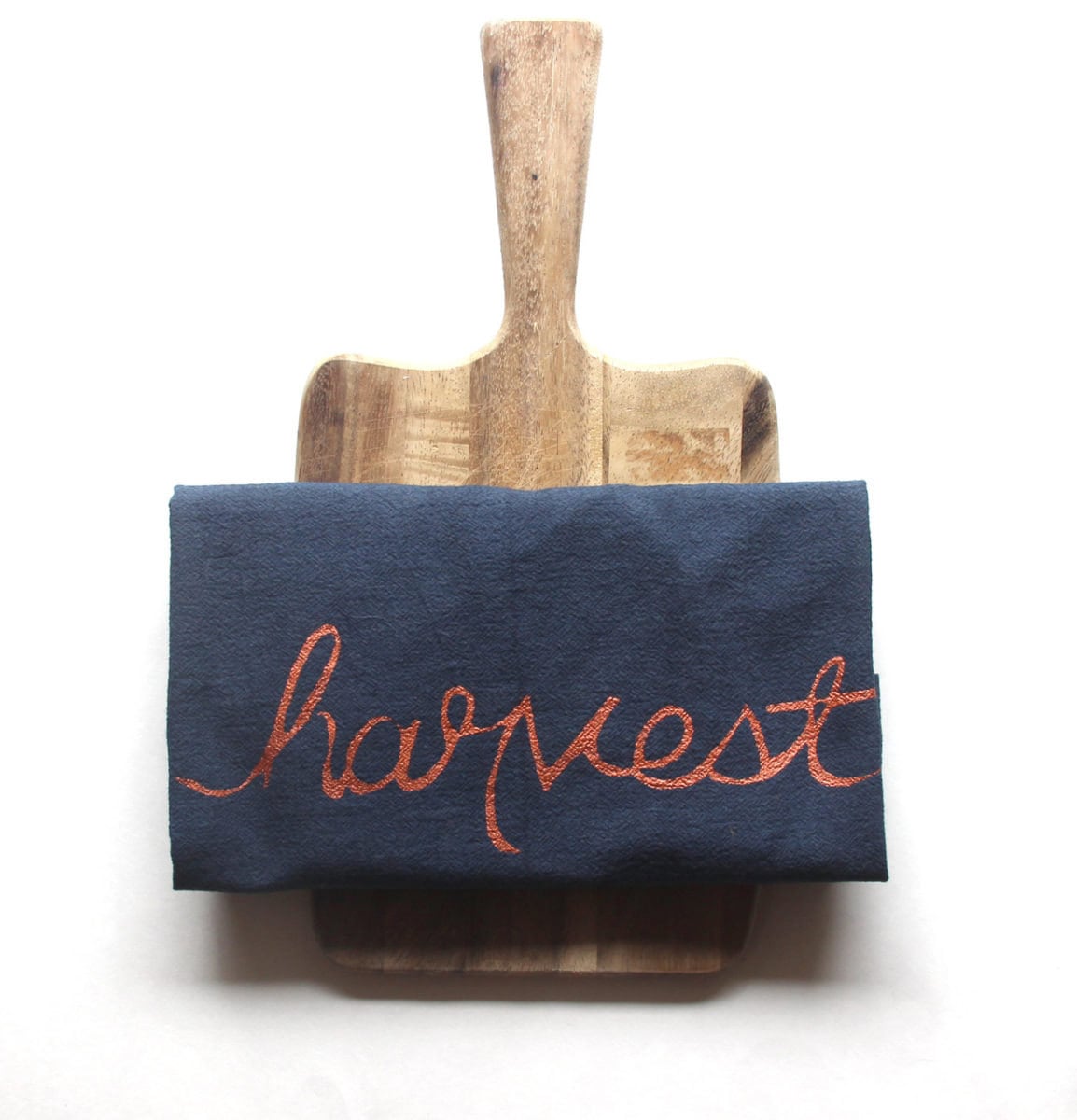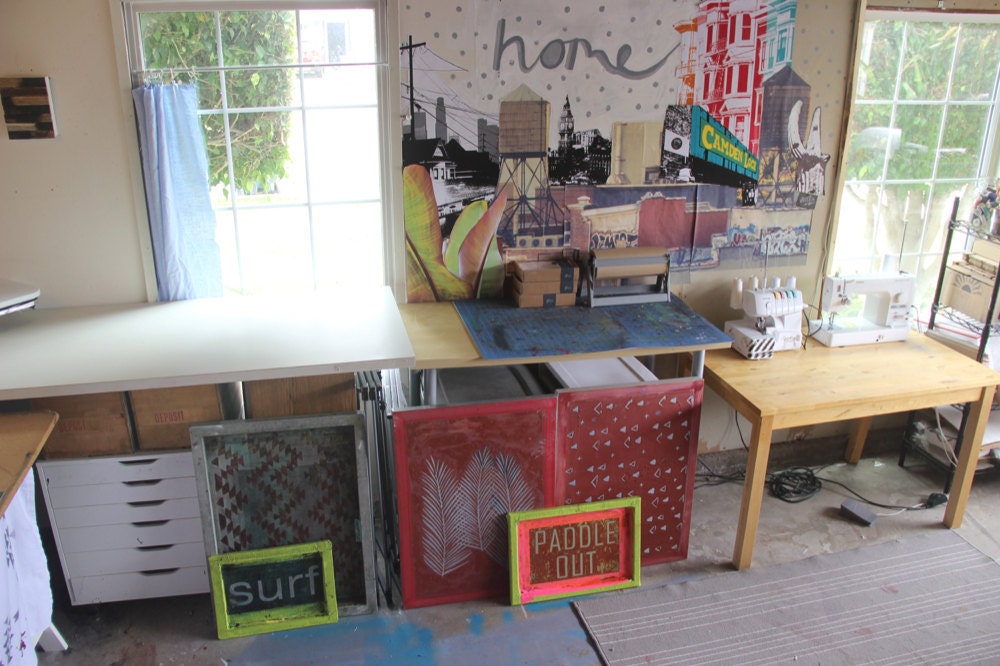 What are you experimenting with now?
I've been trying a lot of different dyeing techniques. There are some really cool solar dyes out there — basically, you paint the liquid onto the fabric and put the negative on top of it, and go develop it in the sunlight. Dyeing's one of those things that takes a while to master. The amount of salt you put in matters; if your water is hard; what kind of fabric — there are so many variables, it's hard to nail down consistent batches. It's rewarding, though. You can experiment with mixing colors. That actually happens a lot — there's a
polka dot design
I have where the dots aren't quite perfect. That happened because I screenprinted dots onto fabric; I didn't like it, but I liked what had bled through and was kind of washed out. Sometimes I won't like an initial design, or I'll use a whole batch of tester towels to make sure I get a clear print and I'll find a cool color combo I hadn't even thought of. I guess it's just about paying attention.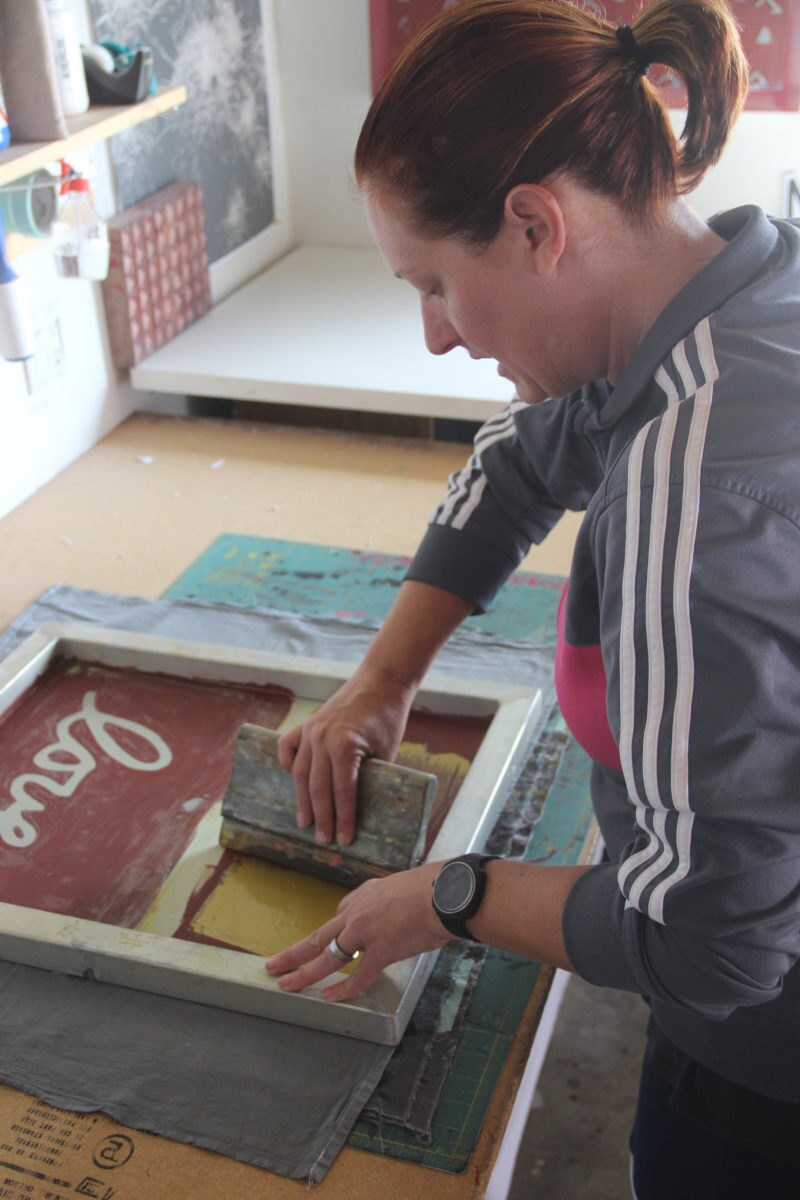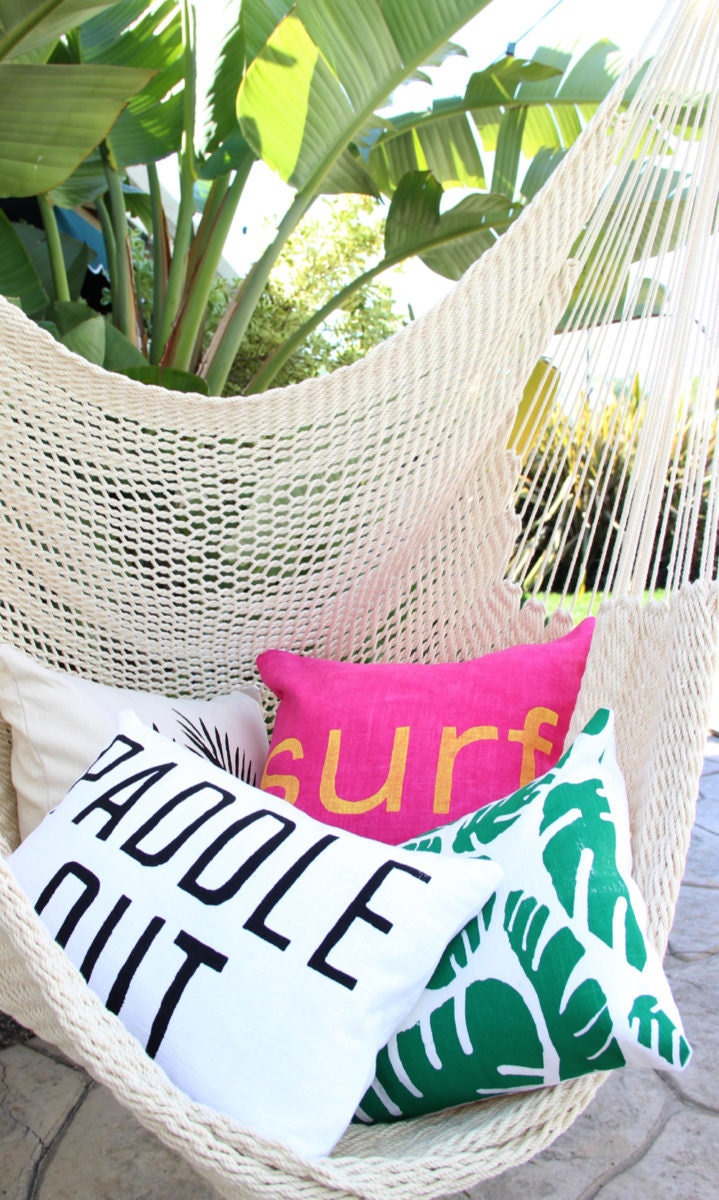 What are your next big goals?
It's kind of a big year for me because it's the first year my kids will both be in school. For the past seven years, I've had to work at nights or weekends. I'd really like to be more personable with the customers and offer more customizable stuff. I might even do some
collaborations
 — there are some Etsy sellers I've known for ages that I'd like to work with. I've been working for myself for so long and I miss the social aspect. I'm going to be in unknown territory!
Follow Nesta Home on Facebook and Instagram.
Photographs courtesy of Nesta Home.