Start the new year on an organized—and inspiring—note, thanks to the delightfully analog planners and notebooks in this illustrated accessories line.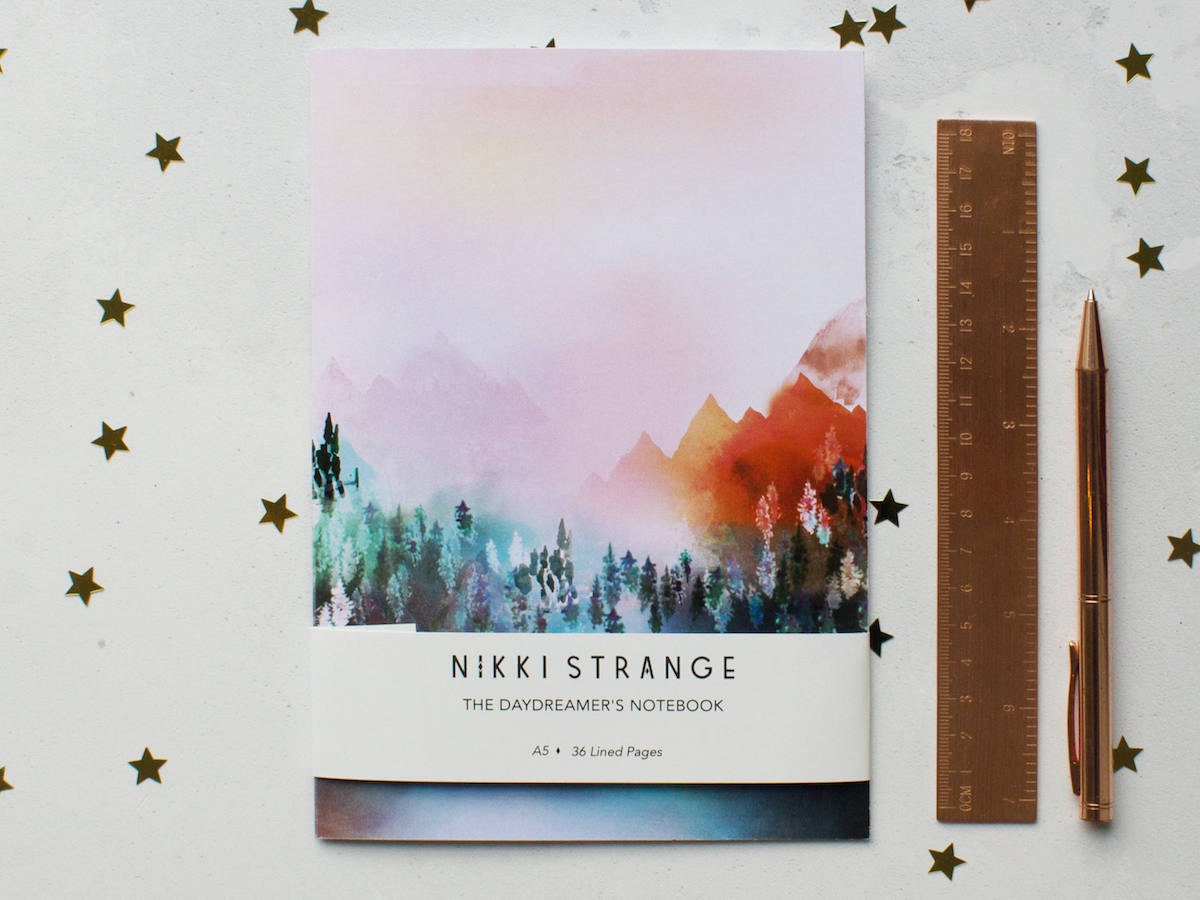 In an era when everyone has a smartphone seemingly stapled to their hand and a slew of apps to help keep track of everything from grocery lists to dentist appointments, you might think that writing things down the old-fashioned way would go out of style. But London-based paper goods designer
Nikki Strange
has built a mighty successful business betting otherwise—and spends much of her time offline diving into illustrations for her ultra-analog line of notebooks, planners, and journals. Her goal? To help shoppers tap into their own creativity. "People are feeling really disconnected with how much we use the Internet," says Nikki. "Getting away from the computer is a healthy way of knowing that you're doing something authentic."
Inspired by everything from walks with her dog in the English countryside to tropical beach vacations, mystical crystals, and
faraway stars
, Nikki sets out to capture the magic of the natural world and inject it back into digital-age life. "It's almost like going back to the original source," she explains. And from address books emblazoned with watercolor palm leaves to galaxy-themed pocket notebooks splattered with metallic constellations, her dreamy, ethereal line offers a refreshingly tactile touchpoint in a world brimming with sterile screens. "It's so nice to actually put pen to paper as opposed to typing notes in your phone," says Nikki. "And it's nice to achieve that quiet time to really write down your thoughts. It would be quite scary if we all went digital."
Read on to discover how Nikki got started and her tips for avoiding creative burnout—then shop the collection.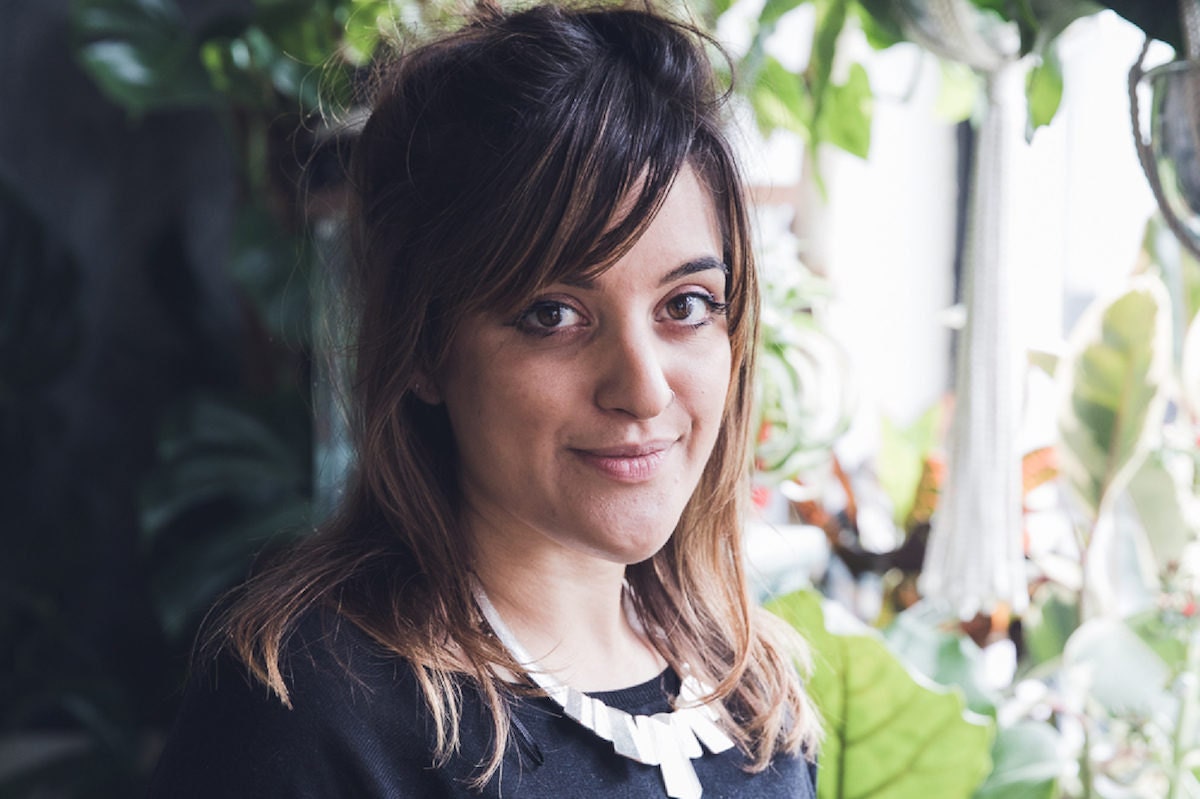 After graduating with a degree in fashion textiles, I did freelance design work for various retailers in London and LA. I was basically finding my feet, and my prints were sold in stores like TopShop, Urban Outfitters, and ASOS. Being very young, it got my work out there and gave me a really big confidence boost. And everyone kept saying, "That really looks like a Nikki print," so I thought: maybe I've got something here. I just had a gut feeling not to get a proper job, and instead to focus on my own designs. So I found a local manufacturer and got some
notebooks
made up, and it basically started from there. I was working a lot of jobs at the time and it was a really slow process, but nothing can describe that feeling when you get your first Etsy sale. Everything grew from there.
What does a normal day look like for you now?
I walk to work, which is absolutely lovely and a real treat living in London. My house is only 15 minutes from the studio, so I walk my dog, Mango, to our amazing communal space. There's about 30 of us in this big warehouse and it's full of amazing people who do everything from ceramics to film to photography to architecture. We all have our own little spaces—I've got a lot of artwork and mood boards on the walls. On a perfect day, I would get all my paints out and work on putting a new collection together.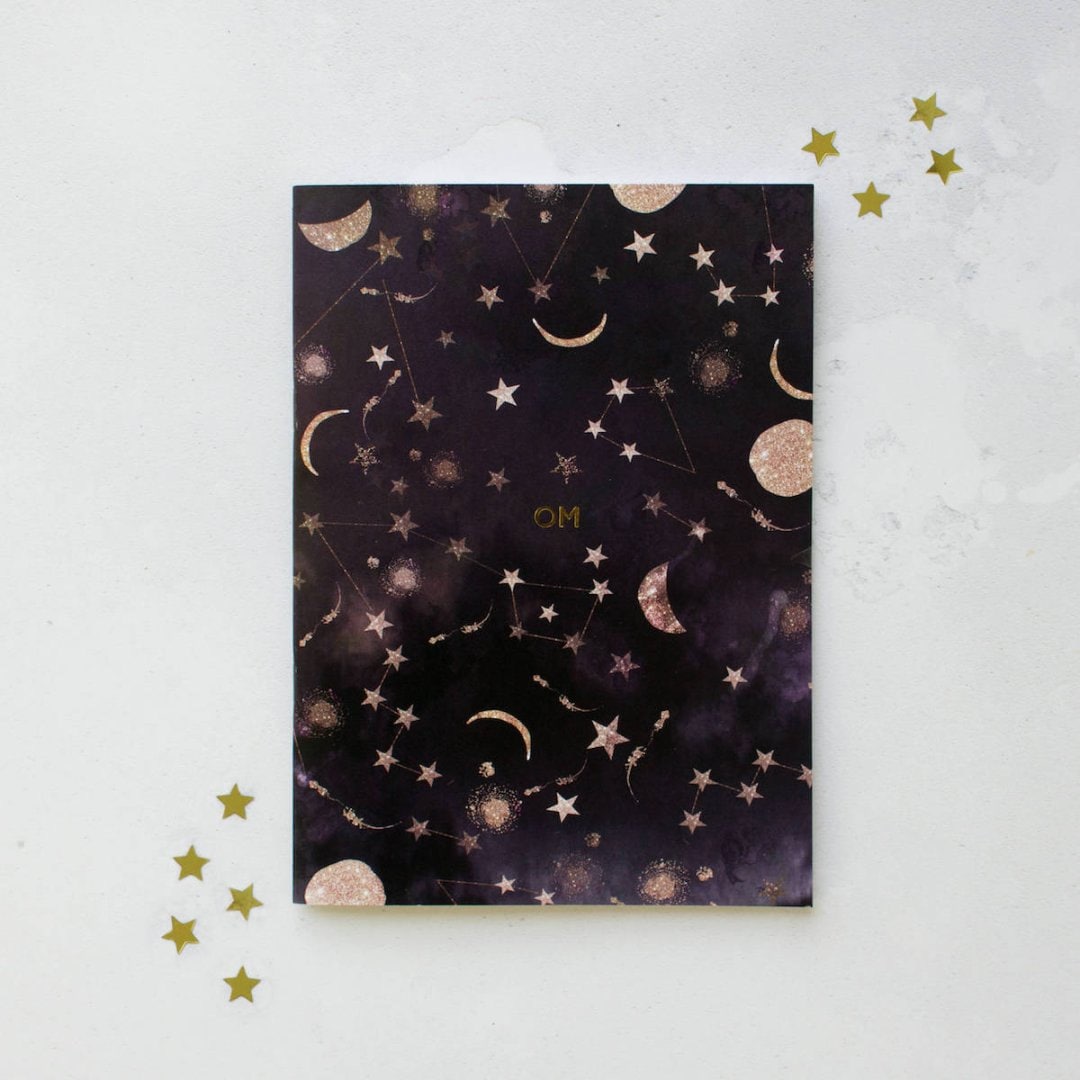 >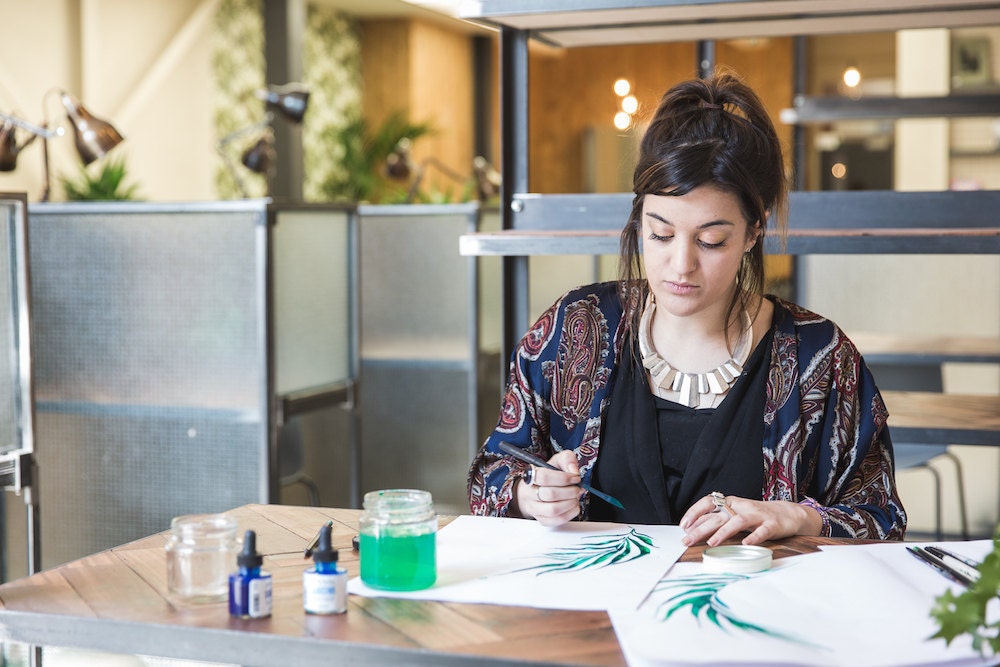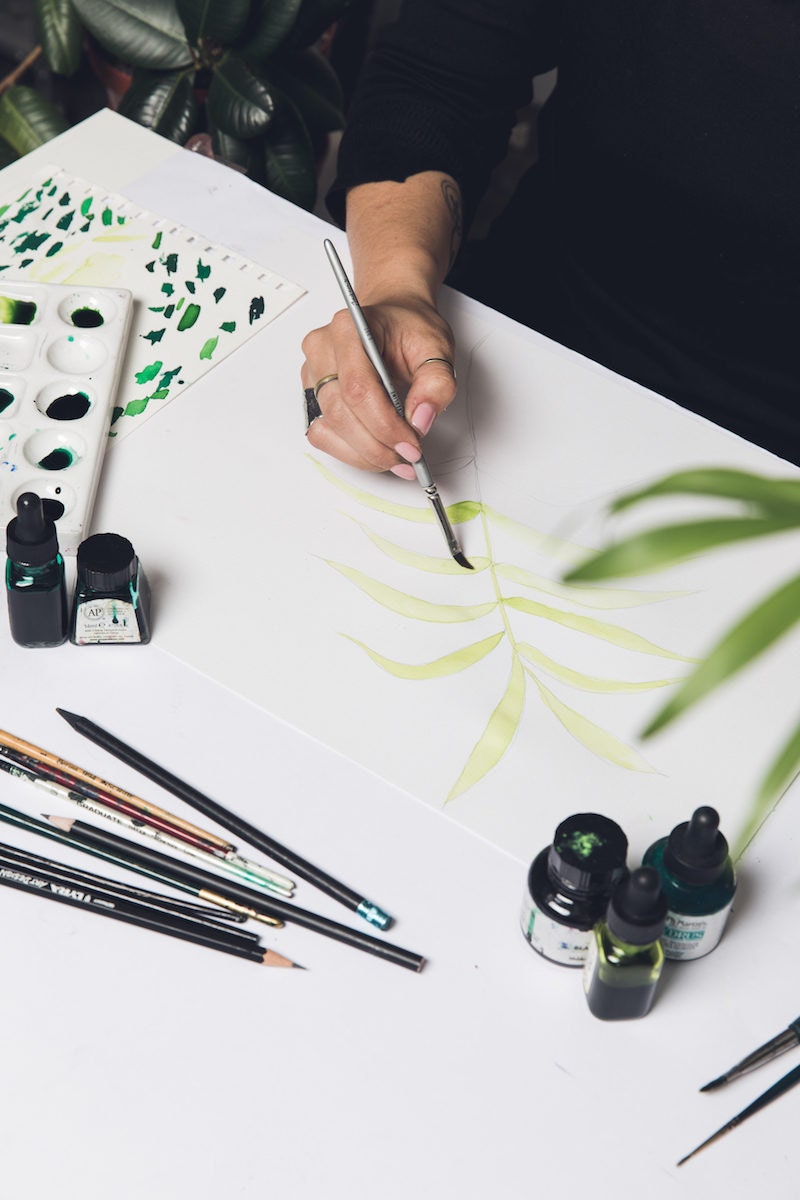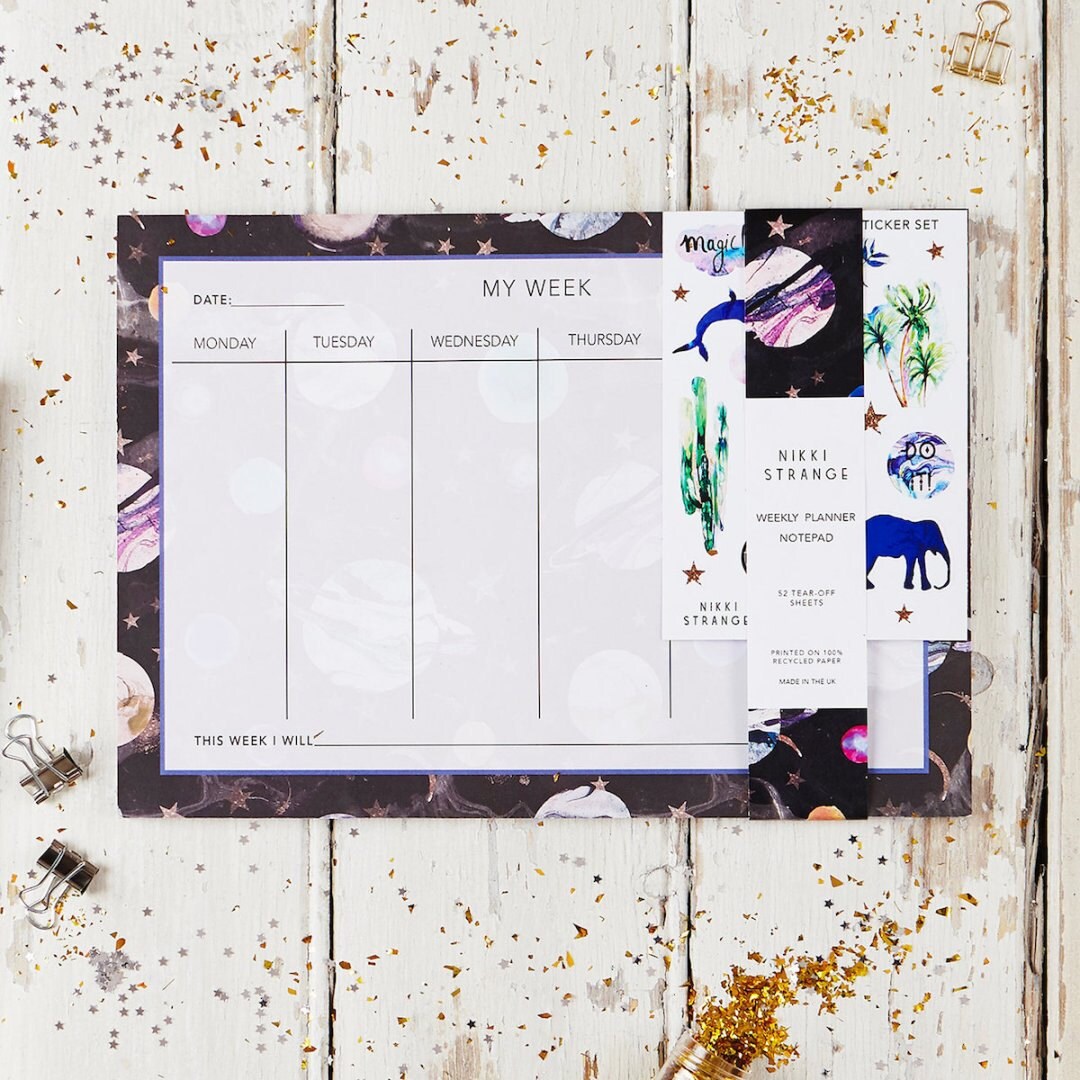 >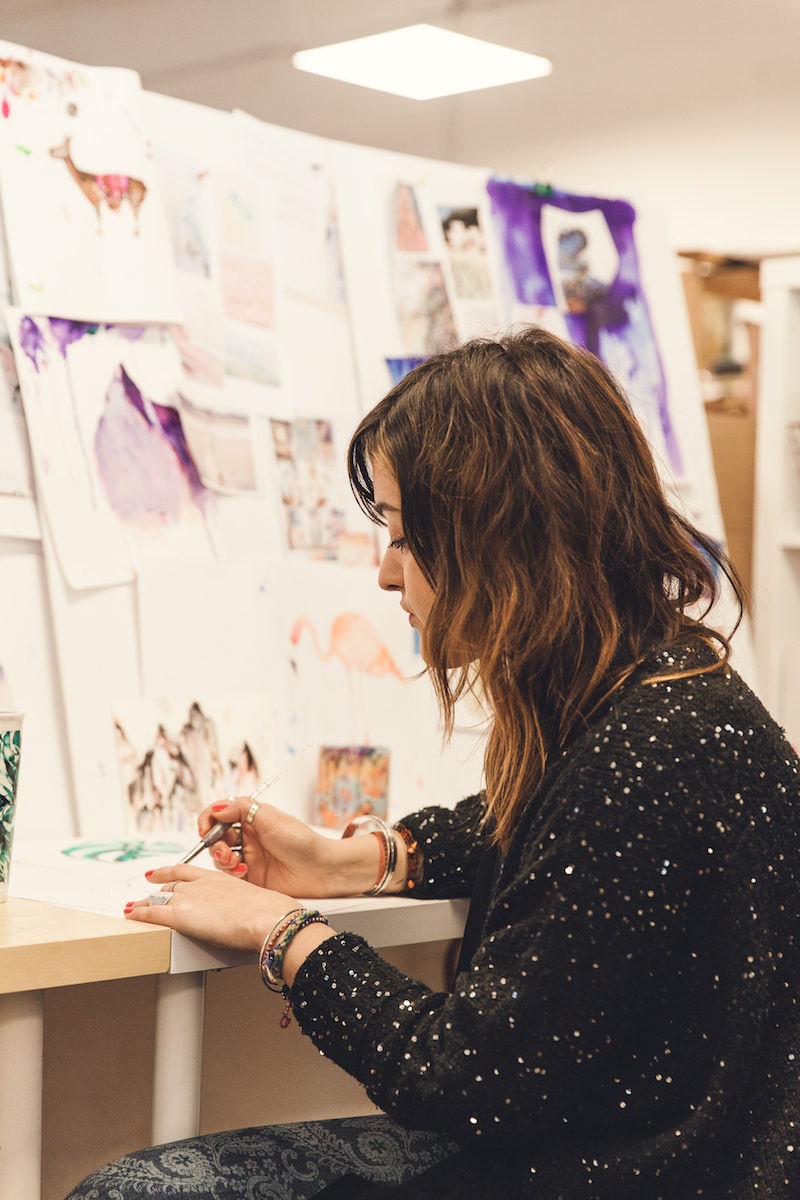 Where do you find the inspiration for your designs?
I've always been into the mystical and nature. Take the
mystic mountains
,
ferns
, and
sheep
in my current collection—they were very much inspired by the British countryside. I also really like doing
crystal prints
because I have lots of crystals and talismans that I carry around with me. I'm planning to do more books and journals that are more focused on those subjects. For example, I'd love to do a book about the more spiritual side of using crystals.
Your wellness planners are such a unique item—I'm a big fan. How did they come about?
It's actually quite personal. When you're running your own business or you're freelancing, you're constantly dividing your time up. During the week I was just churning things out and trying to be productive, but it wasn't productive for my mental state. So I wanted to create something that would help me have a more balanced lifestyle, and I knew other people would benefit from it too. I've also been doing a lot of transcendental meditation, so I'm trying to be more mindful.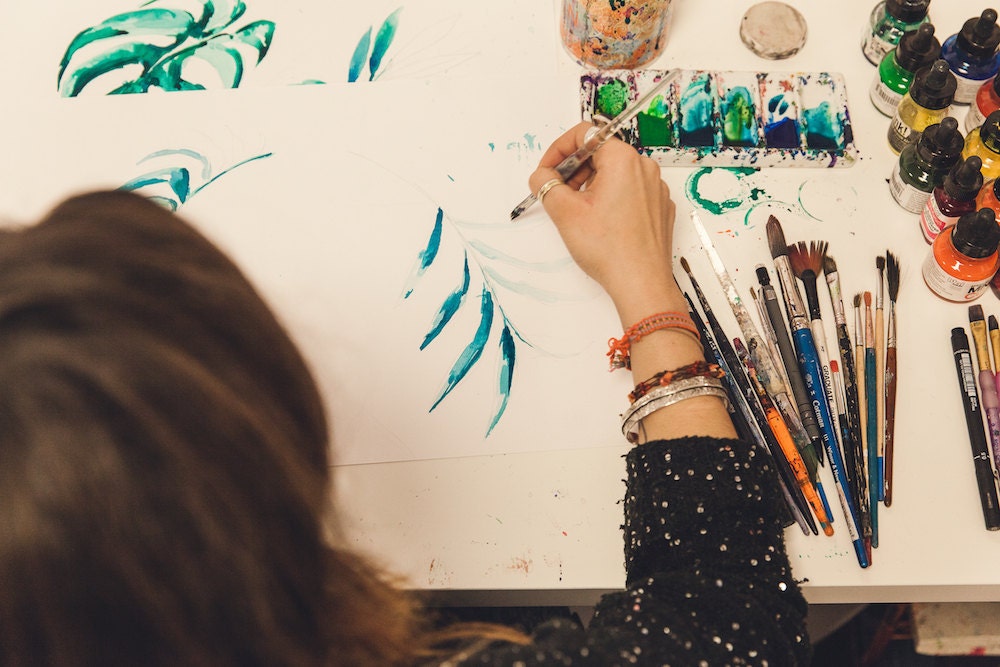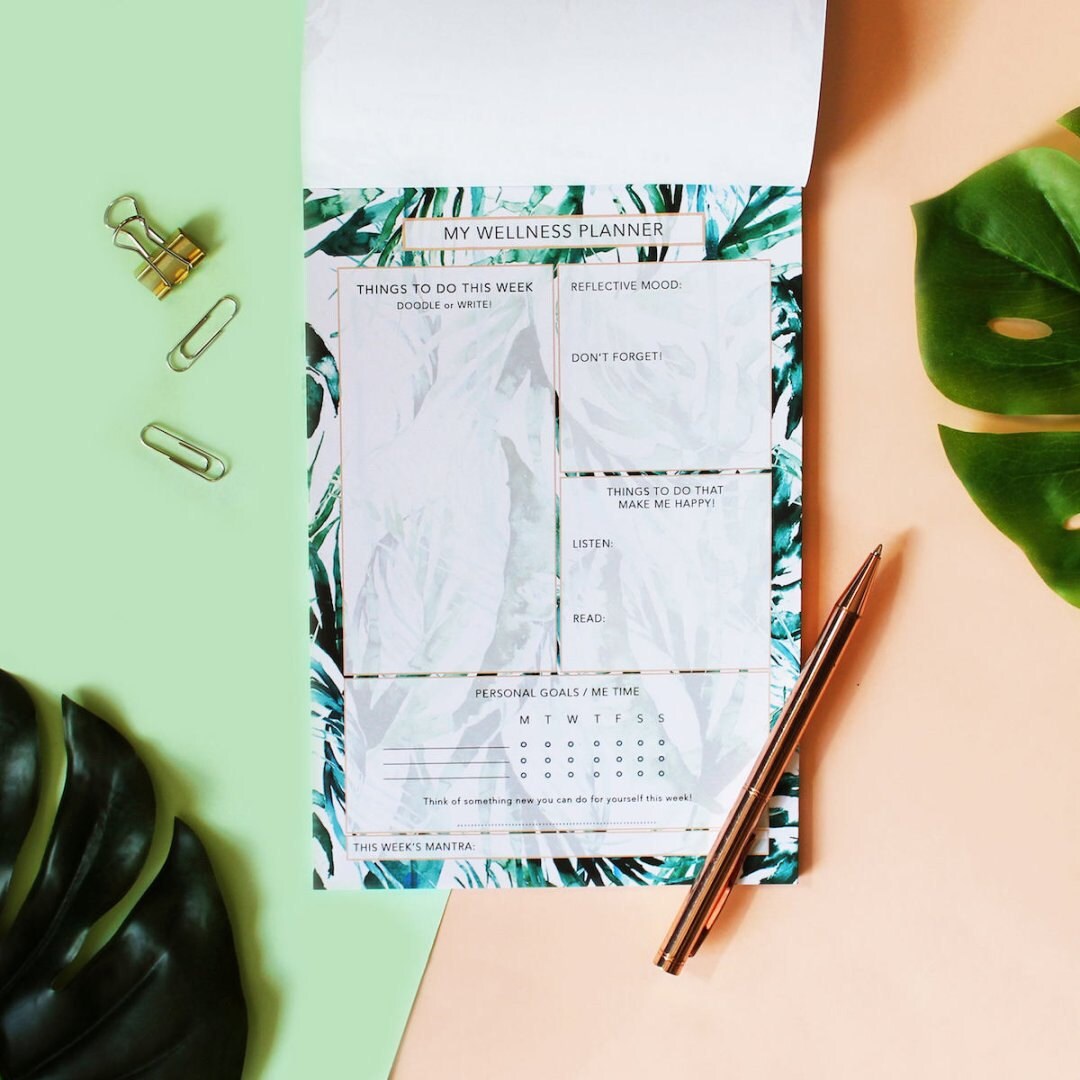 >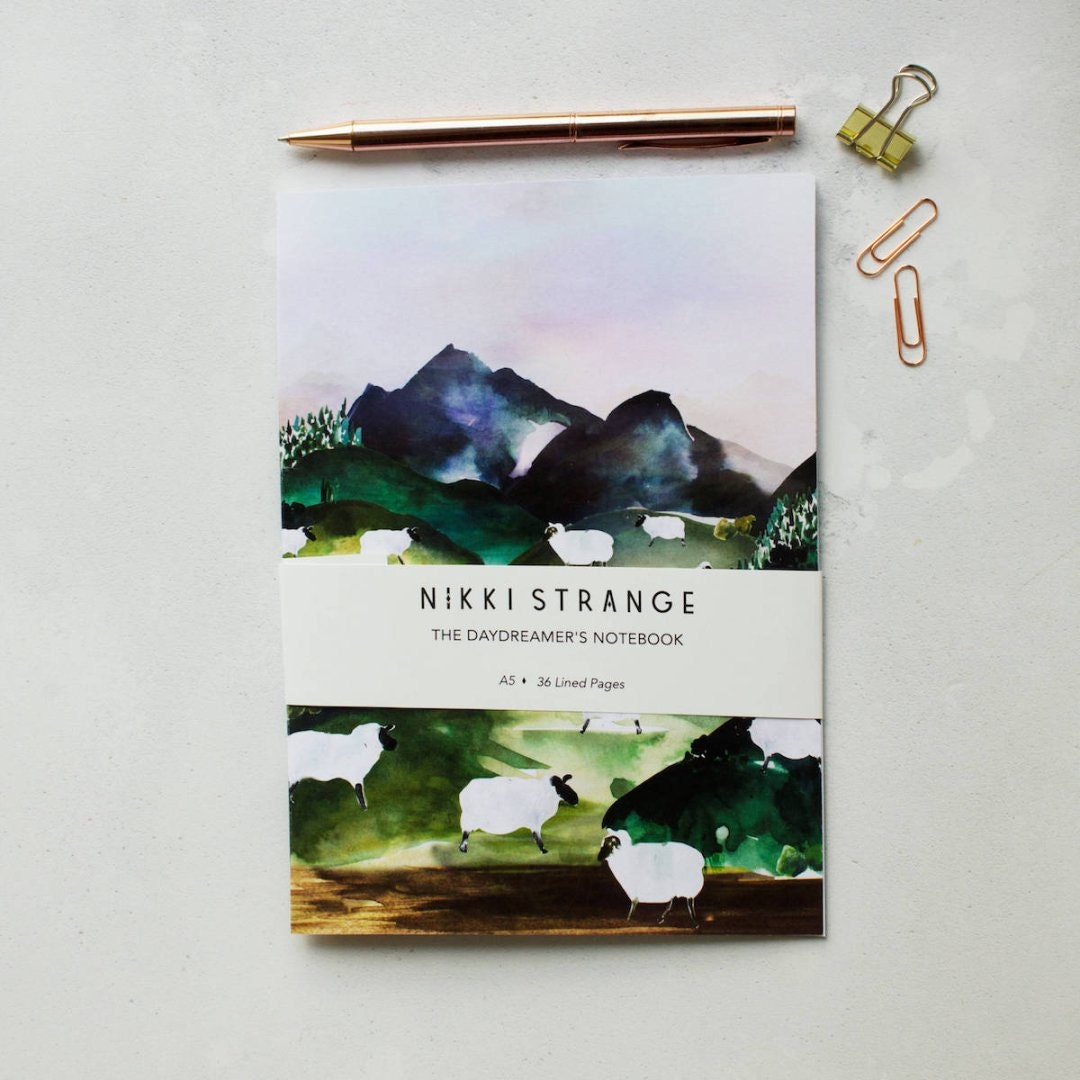 >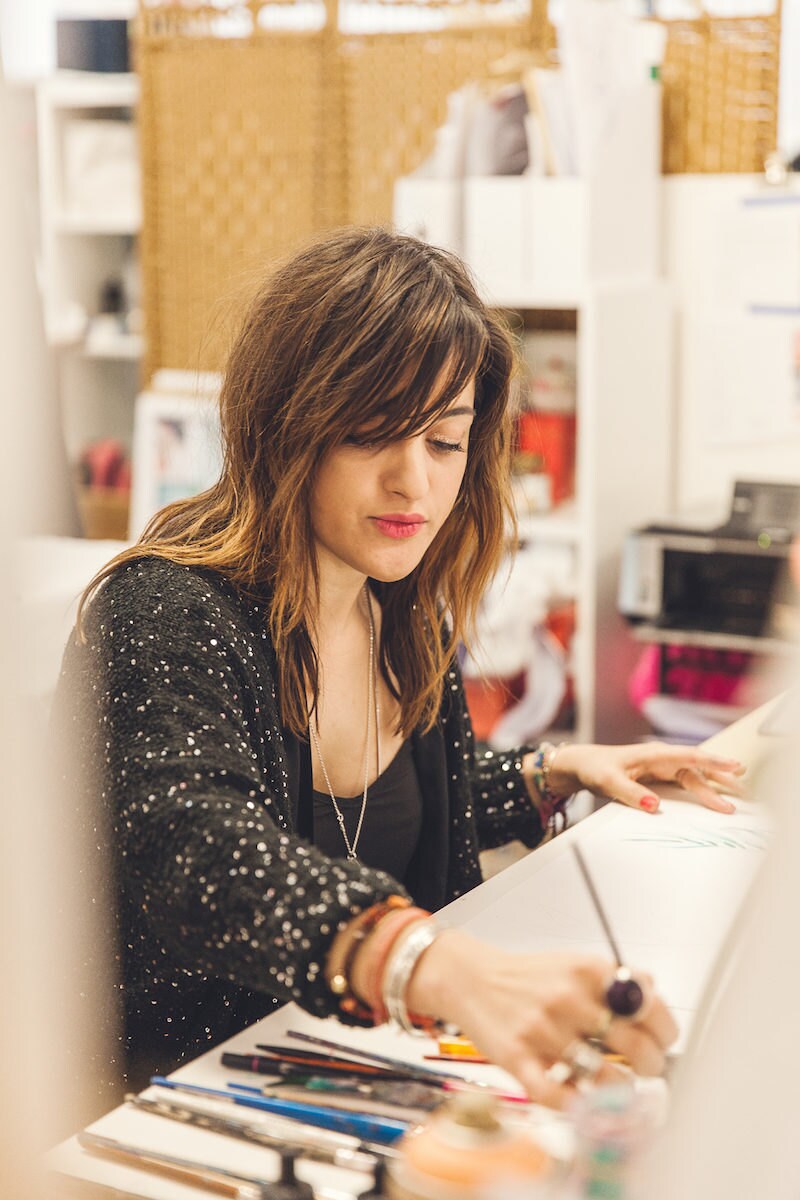 Do you ever get stuck creatively? And if so, how do you reset?
You know when things just get really on top of you? Before this year, I'd never really experienced that—I'd always worked at a nice, steady pace. But this year I got overwhelmed. And when that happened, I couldn't produce beautiful artwork. What I ended up doing was giving myself a time-out: meditating and trying to go for more walks and finding a bit more quiet. But it's quite hard to do that when your head is frantic, because it's completely the opposite of what your brain tells you you
should
do. Your brain is saying, "You haven't got time! We need to get this done!" But the big thing is to take time out and give yourself space to get inspired again—then your creative channel will come back in. That was a really big lesson for me this year, and I think it's one that will stick with me for the rest of my creative life. I need to take a time-out when I want to work on my new collections and feel inspired. My best
prints
have come to me when I didn't really know what I was doing.
How do you home in on being true to yourself and making what's right for you?
It's a tough one. I think it's good to be inspired by other people and trends—obviously you've got to keep up to date with what people want. But it's one thing to be inspired, and another thing to jump on the bandwagon. A lot of my most magical prints have come to me while I'm watching a nature documentary or reading
National Geographic
on holiday. I try to just go with that gut feeling and create something inspired by it. For example, there was a customer recently that bought one of my
Japanese crane notebooks
. He said the print looked just like his view of the crane flight path he can see from his house where thousands of cranes migrate. When he told me that, I think it really helped me reinforce that feeling of magic. I originally made the print because I saw beautiful images of cranes, and when you hear something like that from a customer, it means they saw the same magic that I saw. It wasn't because I saw it as a trend—it was authentic. It's really beautiful to create that feeling of connection.
Follow Nikki Strange on Instagram, Facebook, and Pinterest.
Photographs by Andy Donohoe.