This talented textile maven shares her love of weaving with the world through sustainably produced wooden looms and craft kits.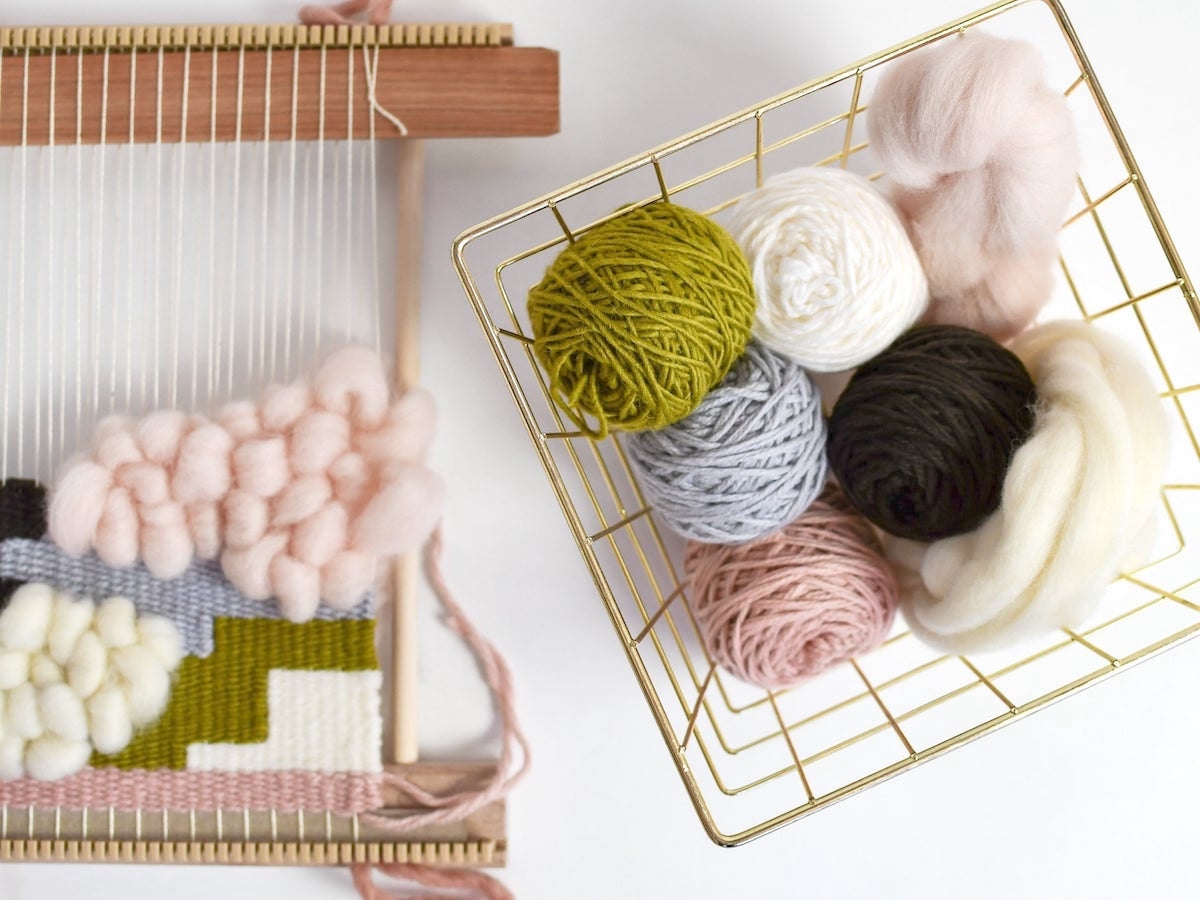 Editor's note, June 2020: In our Featured Shop series, we shine a light on a standout shop from Etsy's talented seller community, offering readers a behind-the-scenes look at their process and story. And as we spend more time at home these days, getting cozy and catching up on our reading lists, we're taking a moment to revisit some of our favorites—like the story behind this Minnesota-based craft supply shop from November of 2016.
In January 2015, fiber artist Ashley Kreisman found herself at a creative crossroads, unfulfilled by her job at a local bridal boutique and in search of her next artistic venture. Noting the rising popularity of weaving, Ashley pitched her husband Jonathan, a second-generation loom craftsman at family-owned wood shop BEKA, Inc., an idea: an Etsy shop dedicated to modern weaving kits and supplies, combining BEKA's products with her unique expertise.
Explore the Oake and Ashe collection
With the support of Jonathan and his family, Ashley opened Oake and Ashe to provide a personal, boutique-style shopping experience for beginning weavers. With an emphasis on curated get-started kits and top-notch customer service, Oake and Ashe offers a dangerously easy introduction to weaving tools, advice, and inspiration.
Read on to learn more about Ashley's passion for weaving and shop the collection.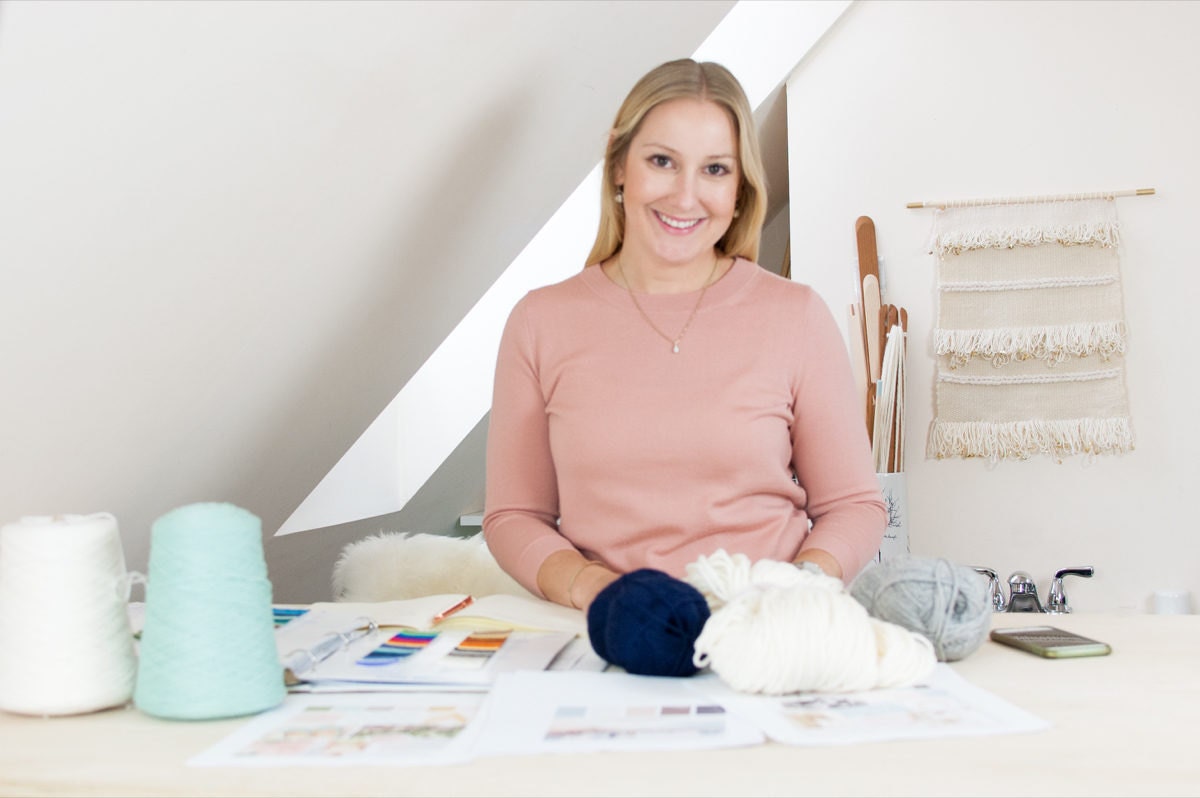 You call yourself the "ultimate DIY kind of gal." How did you get started weaving?
My husband's family has been making looms since before I was even born—in 1973, my father-in-law founded BEKA, Inc. with his brother. They were the ultimate hippies, traveling across the country teaching weaving classes with their wives. Today, it's a small family business and my husband is a second-generation craftsman.
Growing up, I was always a creative kid—I'd do any type of arts and crafts I could get my hands on. I'm a huge fabric nerd, so I ended up going to college for apparel design. I always knew that Jon's family made looms, but I was so artistically involved in other things that I never gave it much thought. Then one day I decided I wanted to give weaving a shot, so I called Jon up and asked him to bring a loom home from work.
I started out on the simple frame loom, then I asked him to bring home the beginner's rigid heddle loom. I even took a class at our local weaver's guild—it was just so much fun. I fell in love with the craft shortly after getting my own loom.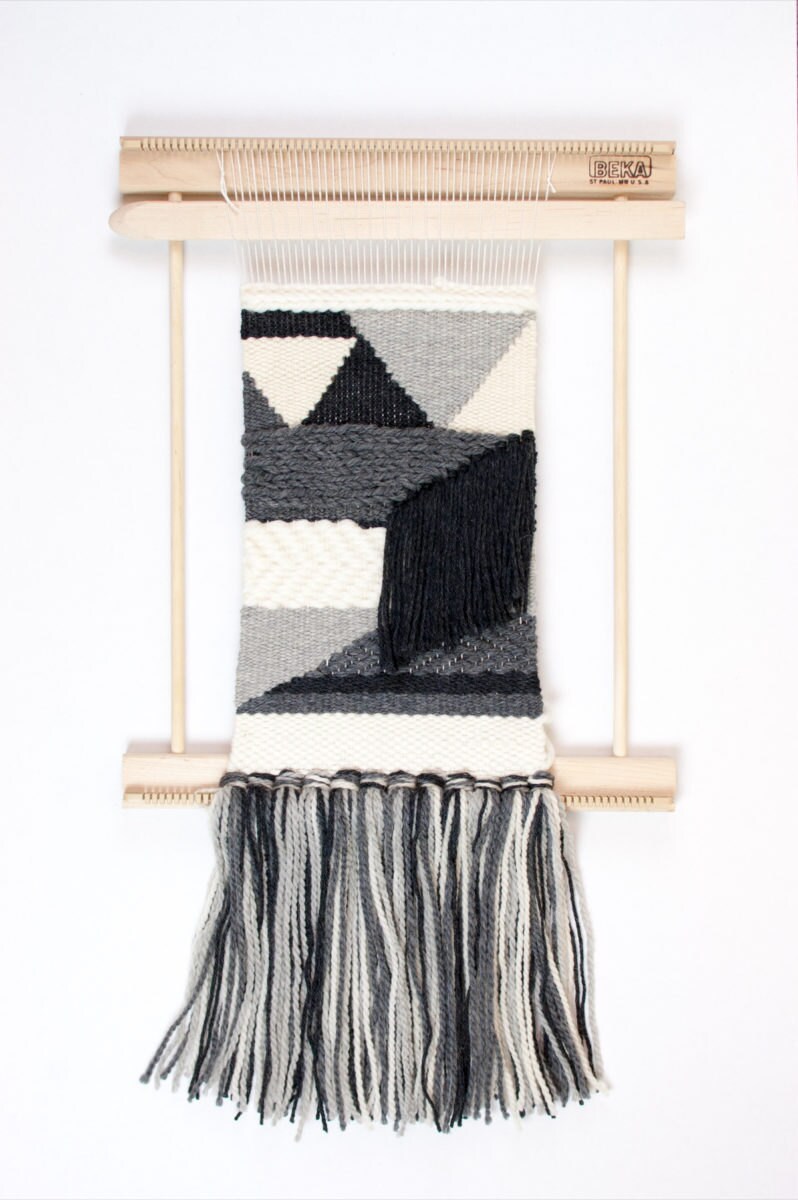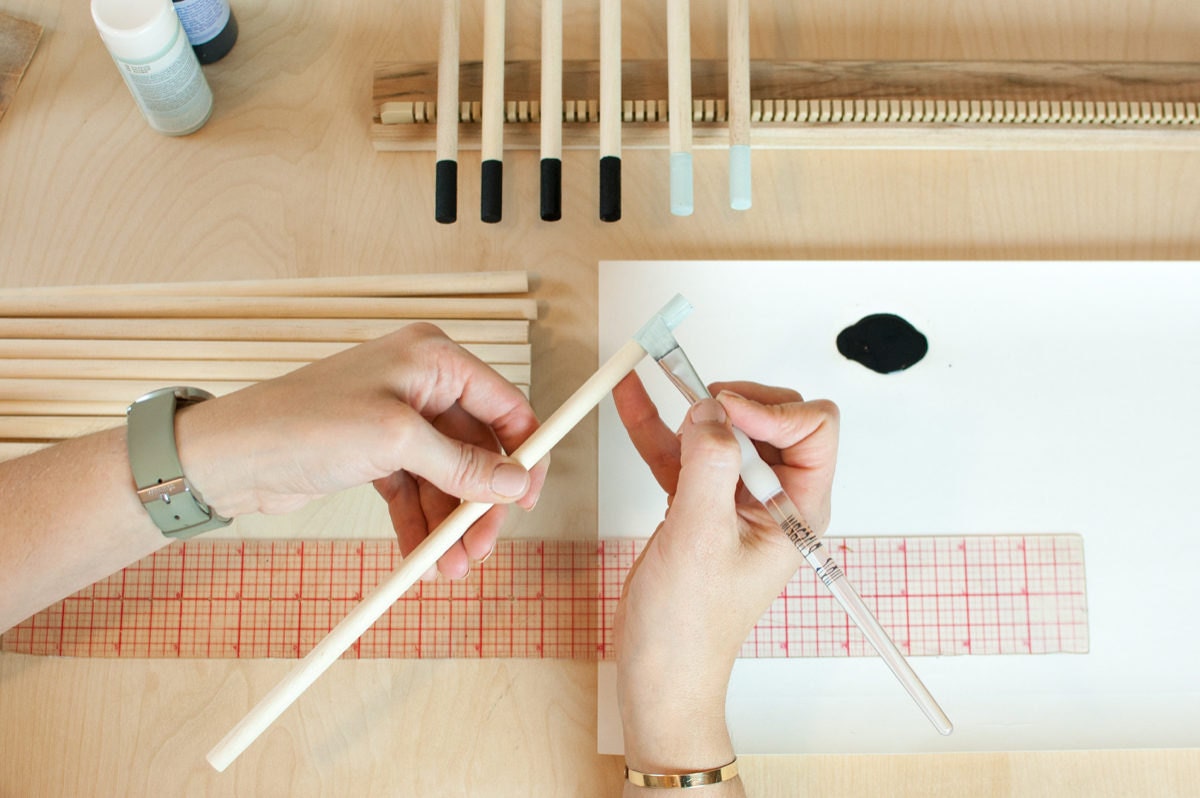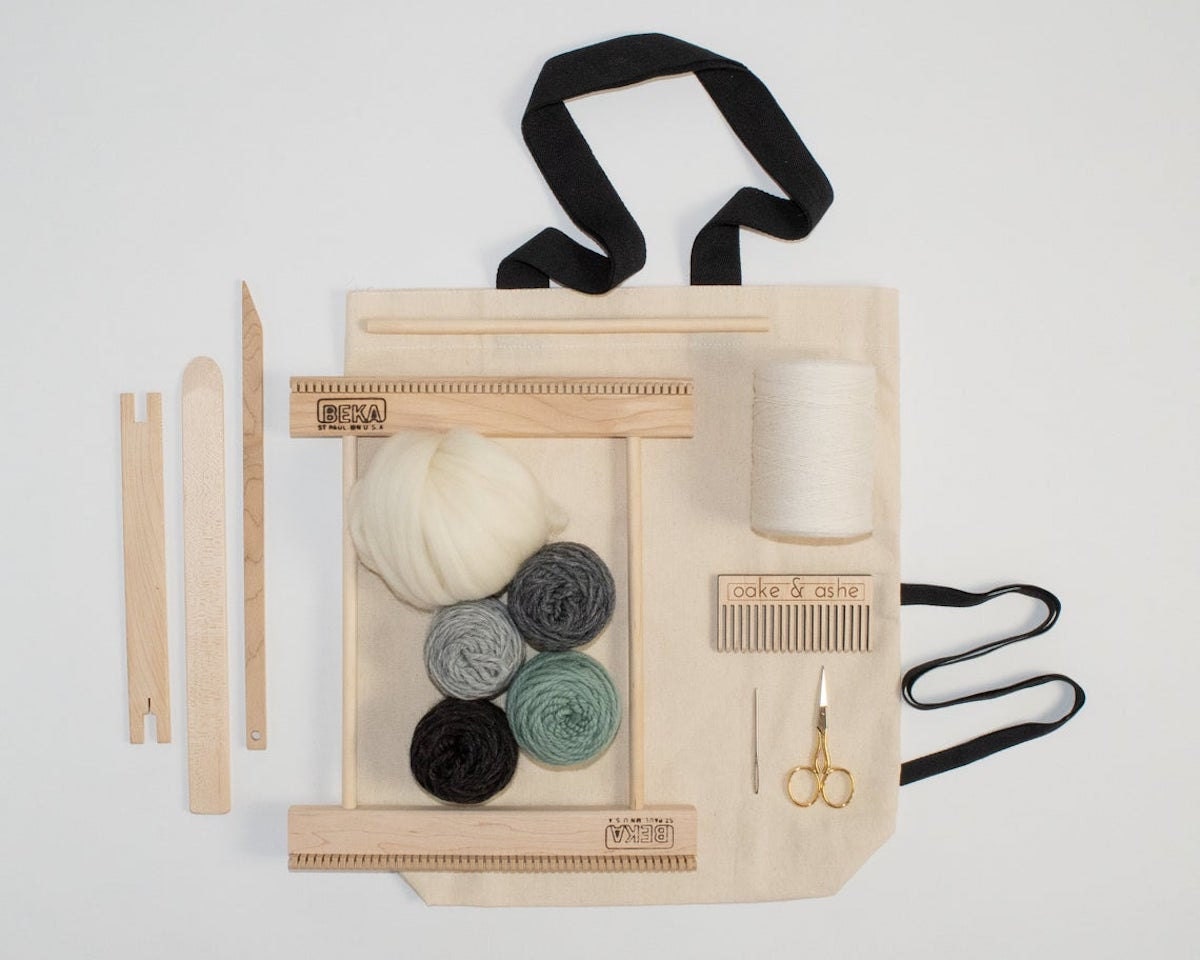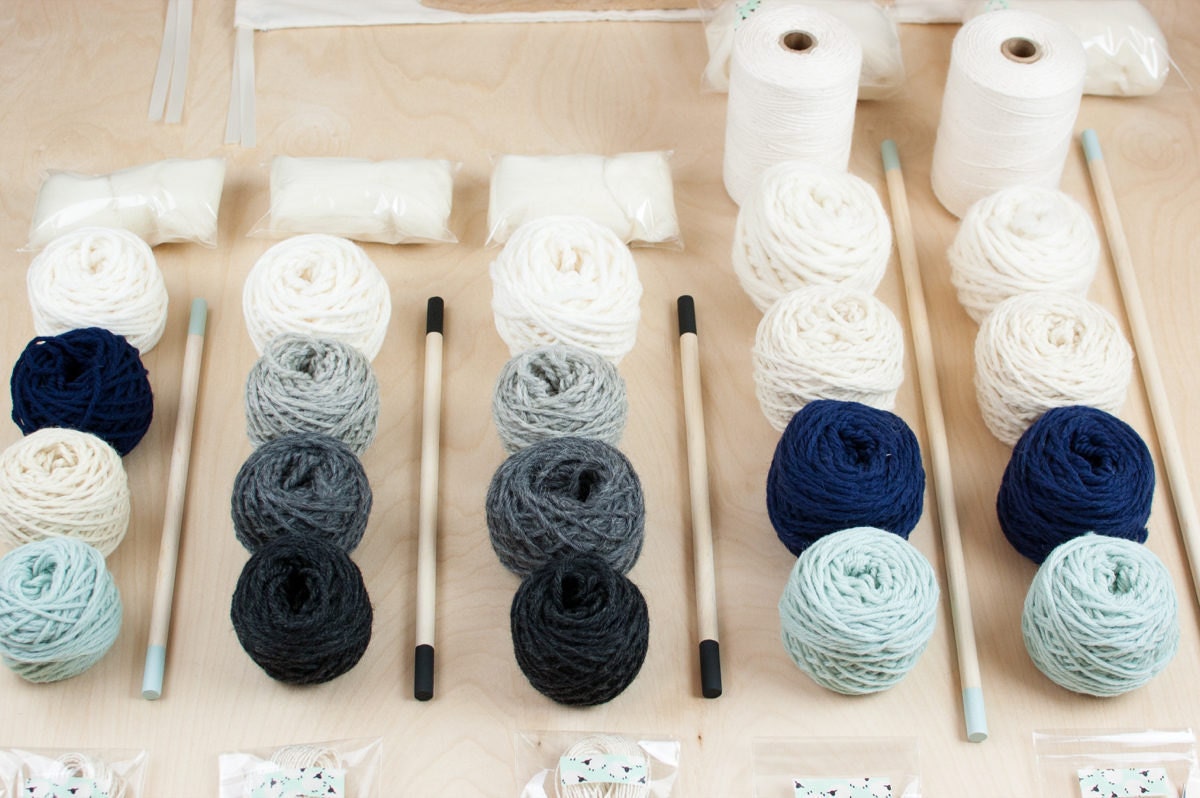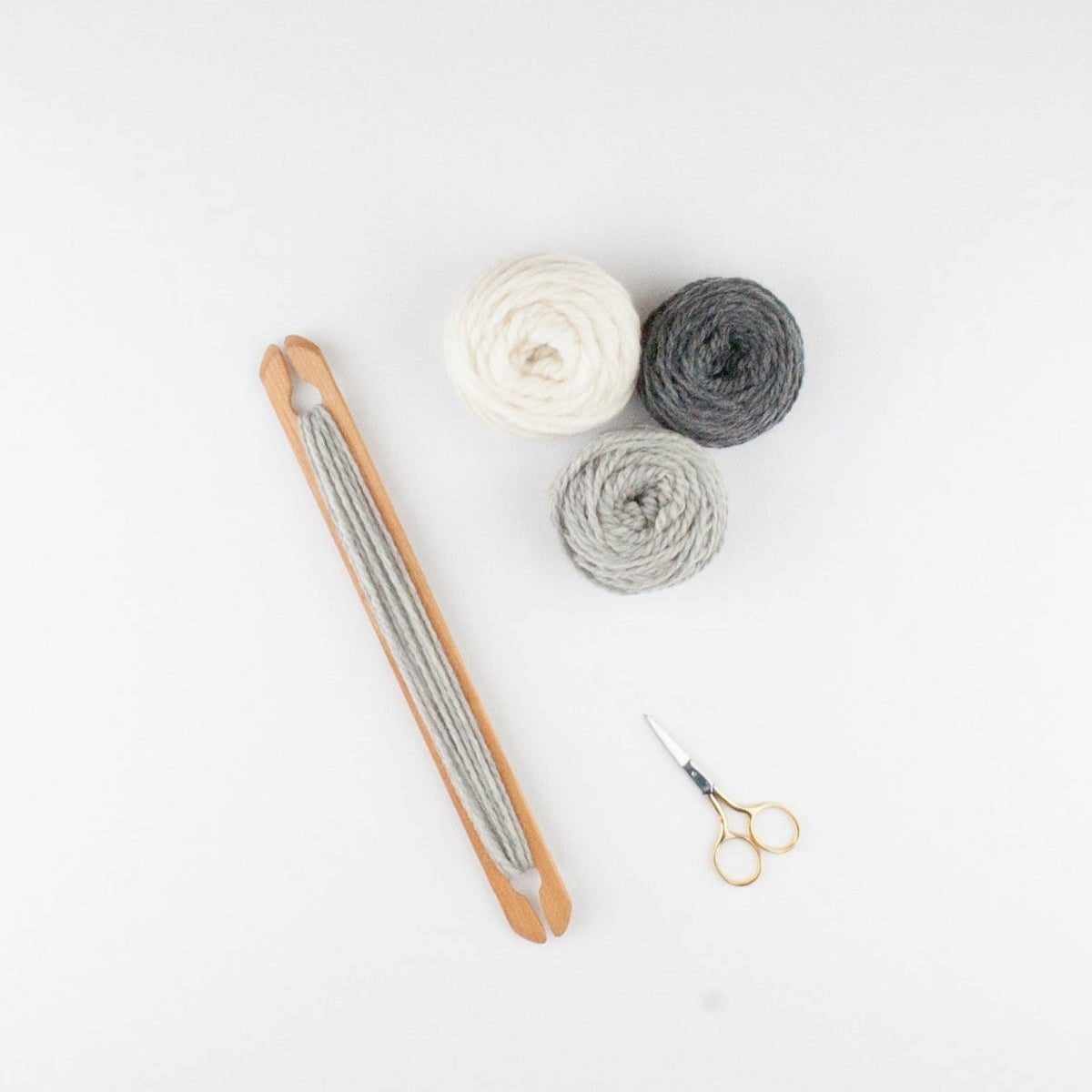 As someone who's dabbled in many creative mediums, what made you fall in love with weaving?
Weaving is such a neat artistic form because you can do whatever you want—create patterns, incorporate different techniques—and it doesn't have to be perfect. It's something that anybody can do, at any age. If you're old enough to take a piece of yarn and go over and under a set of warp threads, you're weaving.
Why did you choose to focus on selling weaving supplies instead of finished woven products?
I've always thought that artistic crafts should be available for anybody to learn, so after I fell in love with weaving I wanted to share my passion with others. I like to teach, and I want to share weaving with everybody! Whether it's a new hobby or a lifelong passion, we're here to encourage and inspire you.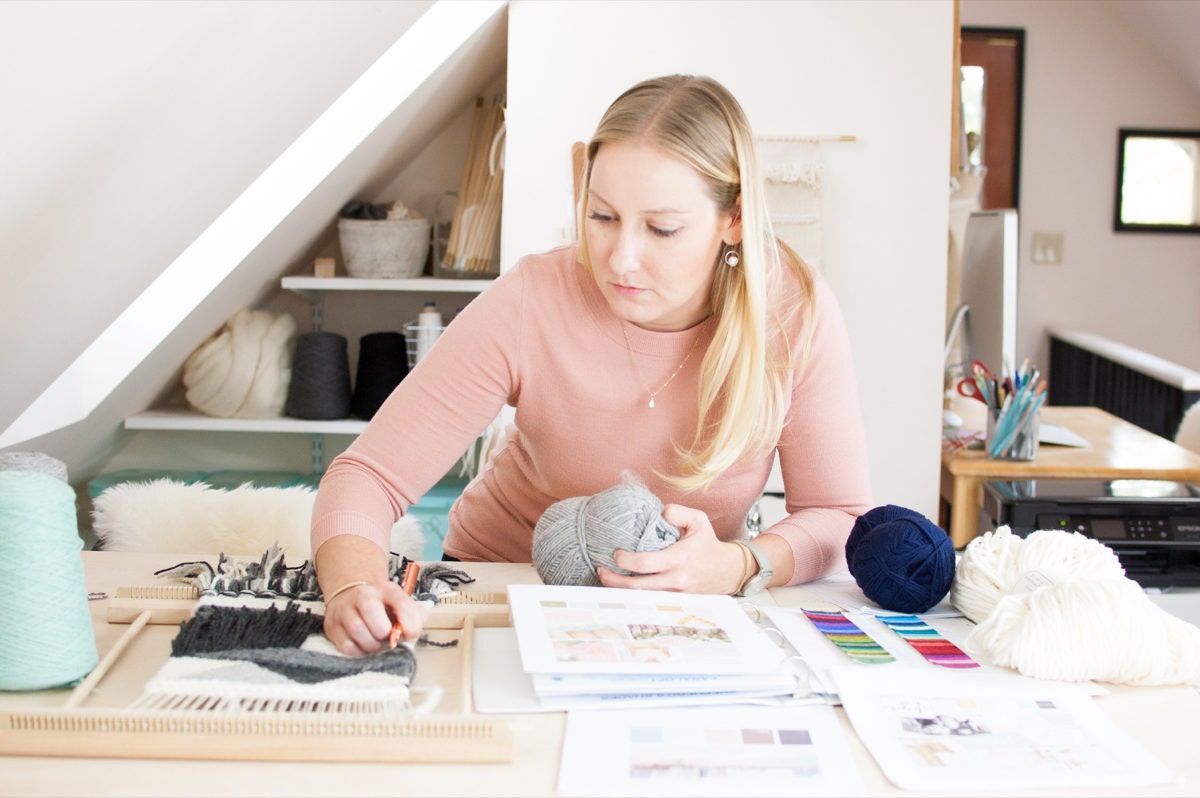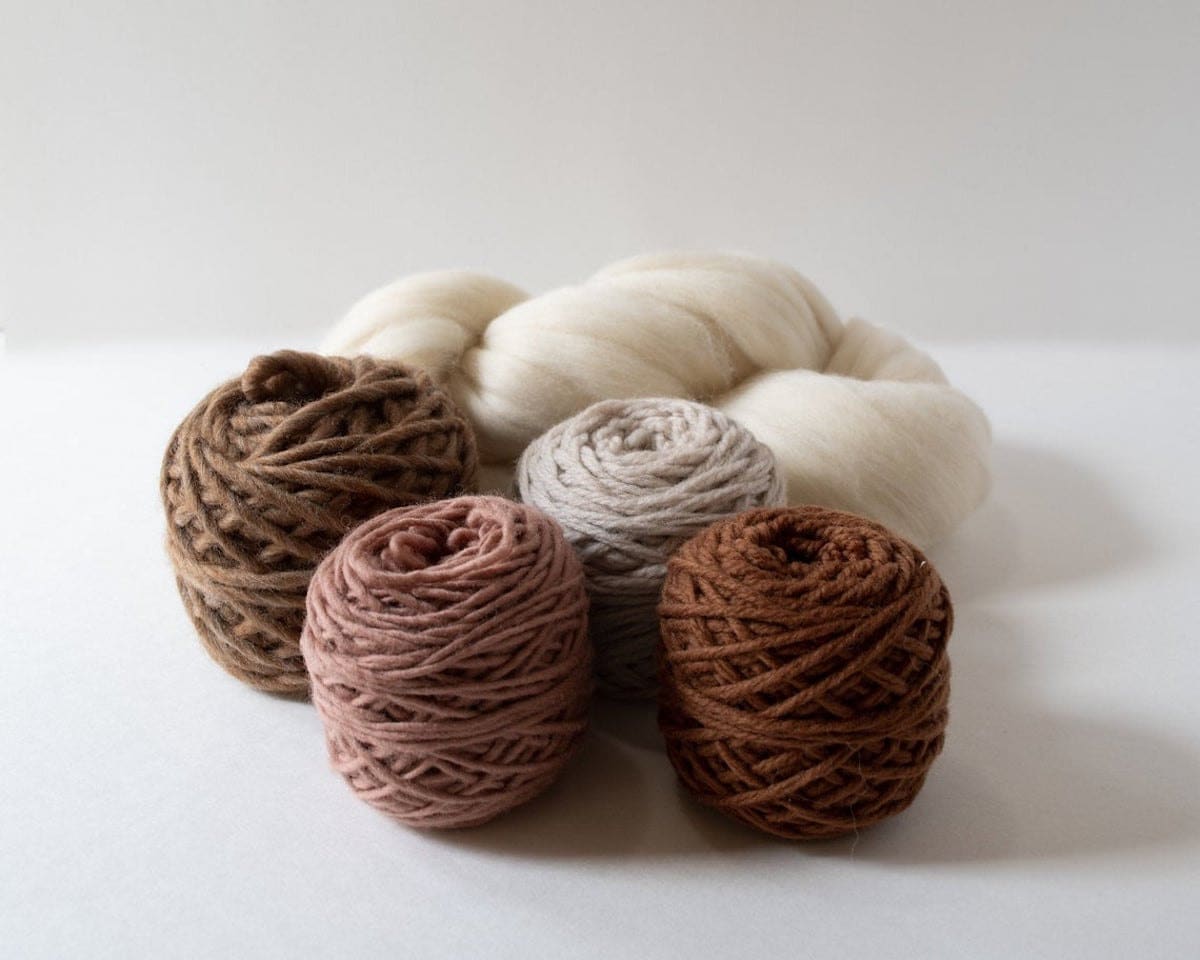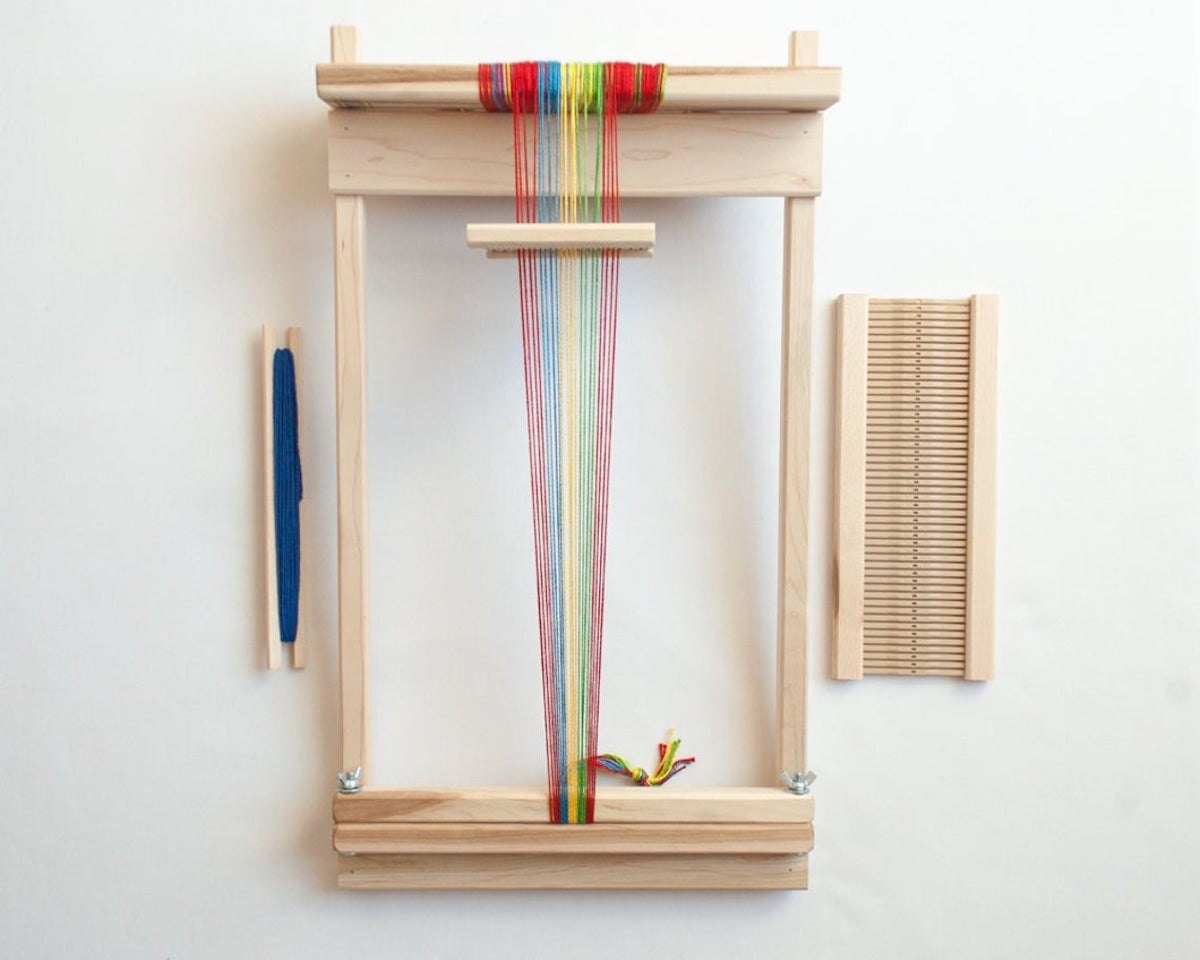 You describe Oake and Ashe as a personal weaving boutique. What makes it feel that way?
Etsy makes it super easy to communicate, so I provide a lot of one-on-one customer service; people send me questions about weaving and I do my best to answer them. Sometimes people contact me who haven't purchased anything from me—they may have gotten a loom somewhere else, but they're looking for guidance. They tell me what they're looking to do, and we talk through the capabilities and limitations of different looms so they can make an informed decision.
I can be shy in person, but when I'm asked questions about something that I have a lot of knowledge about, I get really excited to share what I know. When it comes to weaving, there are a million ways of doing things, and I learn a lot from my customers, too. Even though it's all online, it still feels very personal.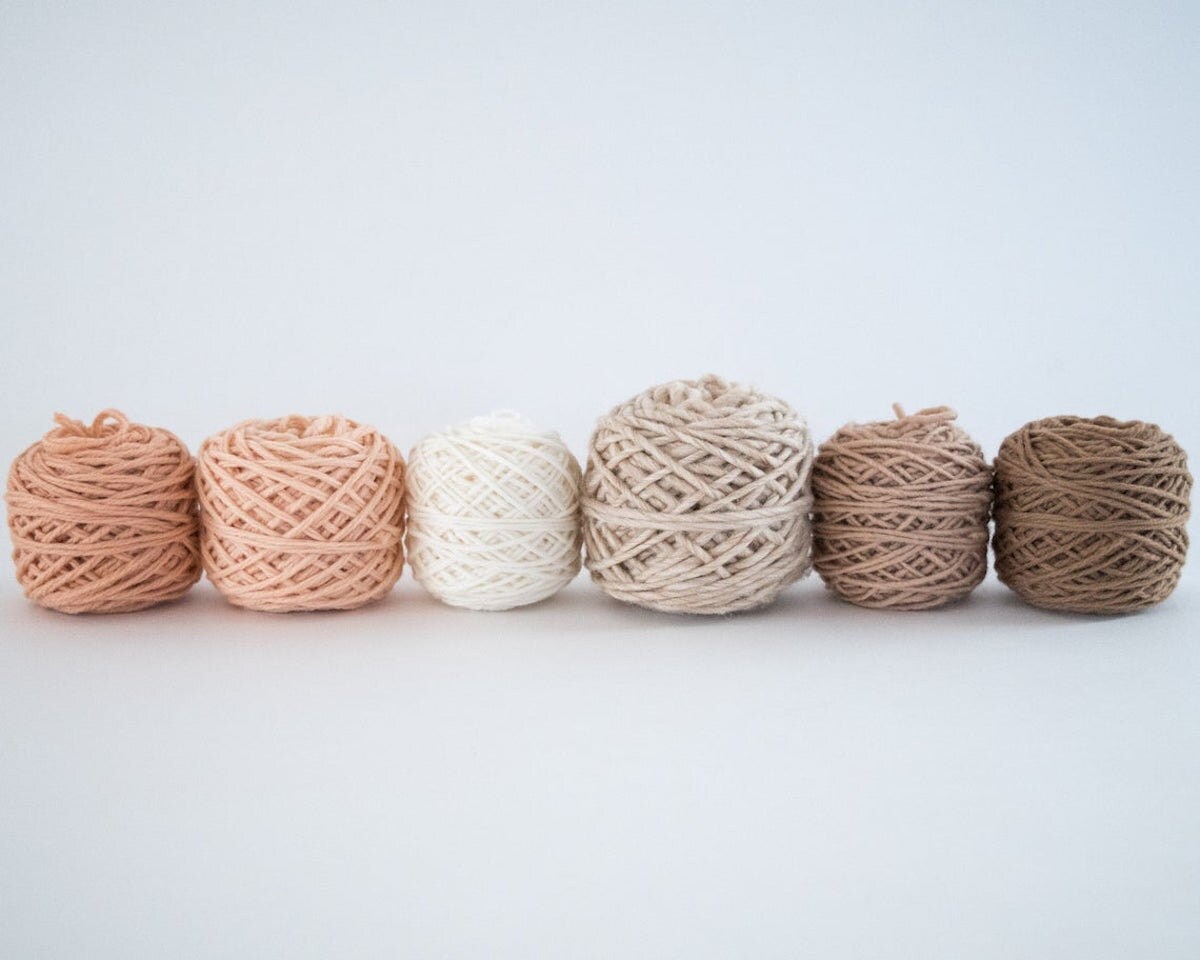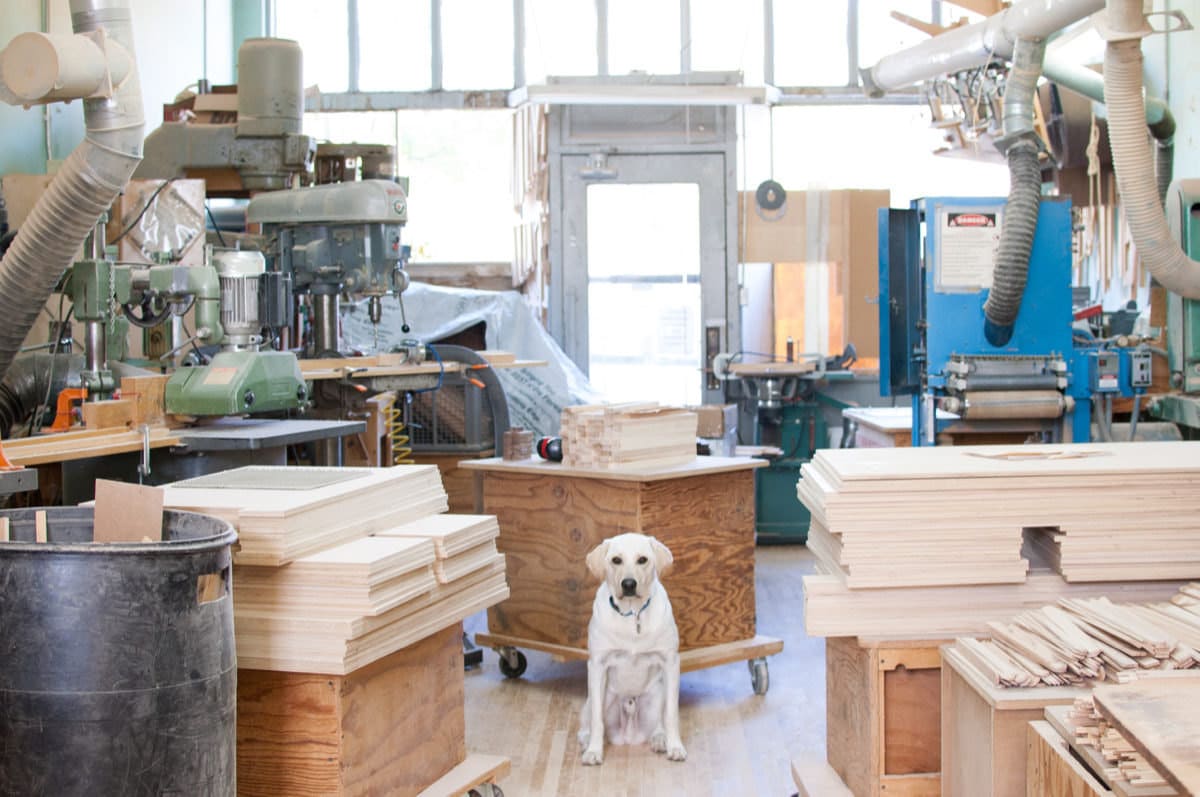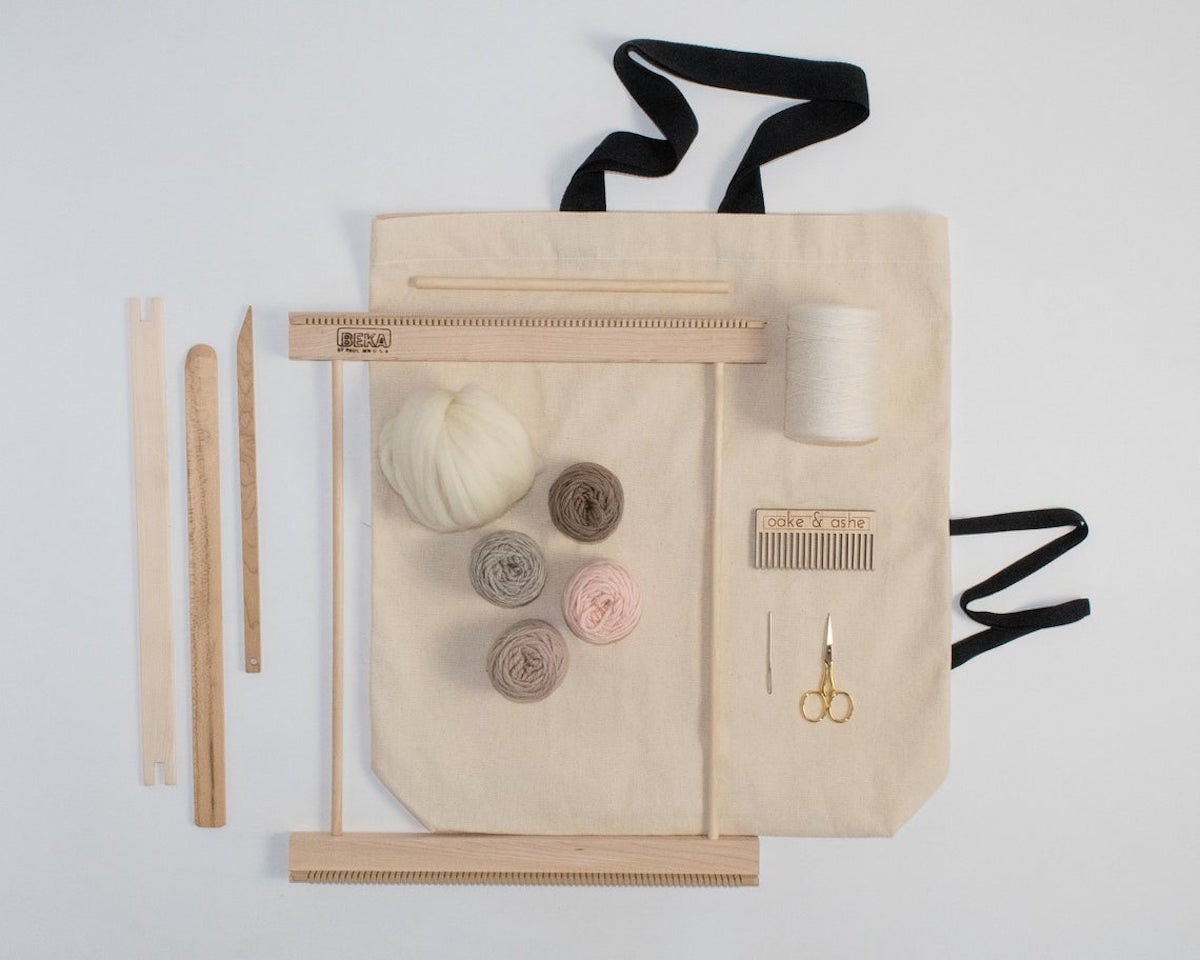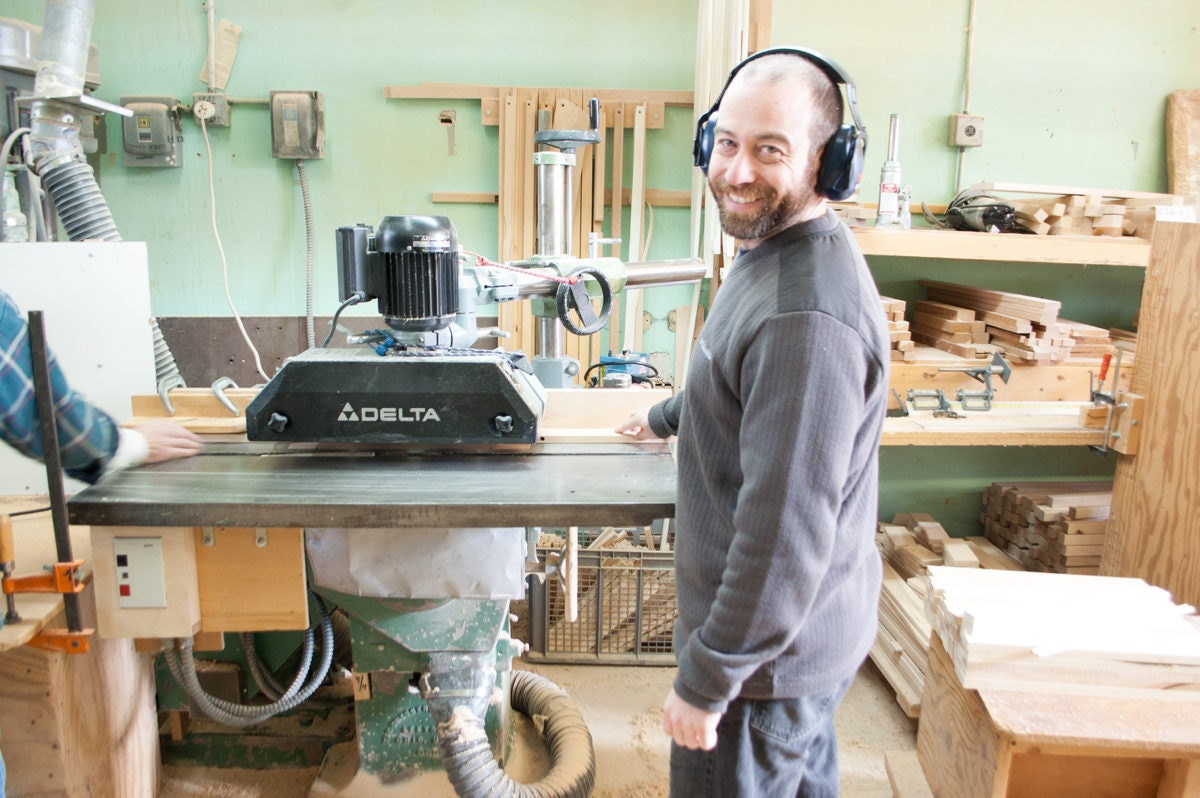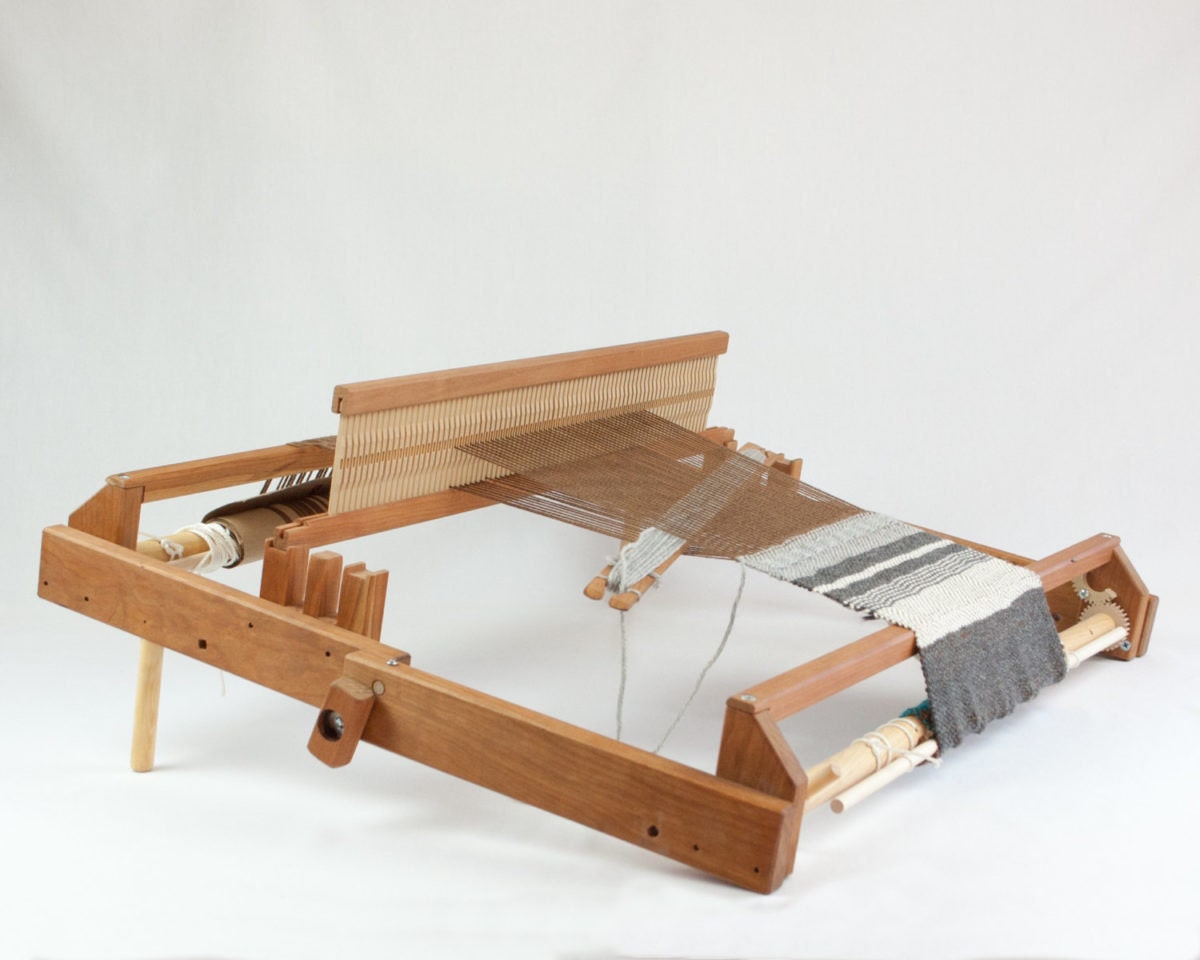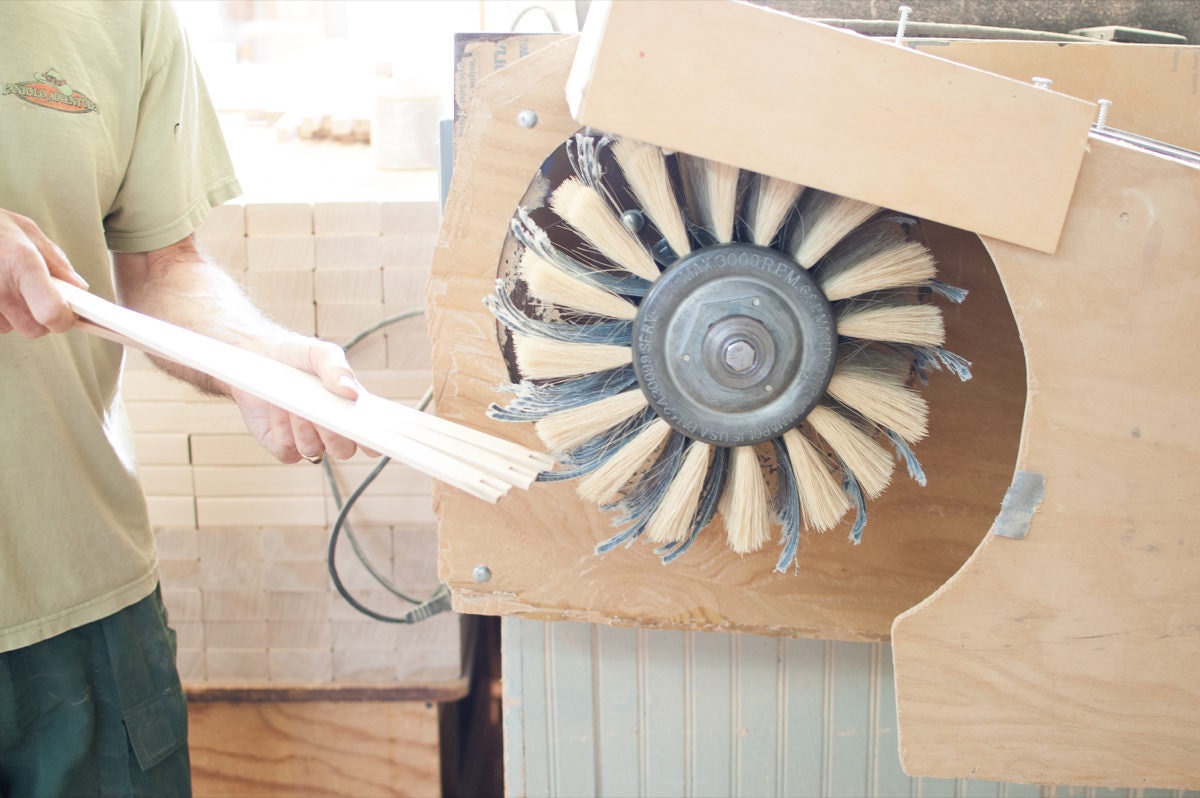 Sustainability is an important part of your business. Will you tell us more about that?
All of our products are made from beginning to end with sustainable practices. The wood for the looms is harvested from tree farms run by certified sustainable growers in Minnesota and Wisconsin. Then, everything is cut down and made into products by my husband in our wood shop in St. Paul, Minnesota, and it doesn't travel again until it leaves for a customer's home. All the products have a natural finish—nothing is painted, and nothing has any weird chemicals. The yarn that I include in our kits is made in the United States out of all-natural fibers.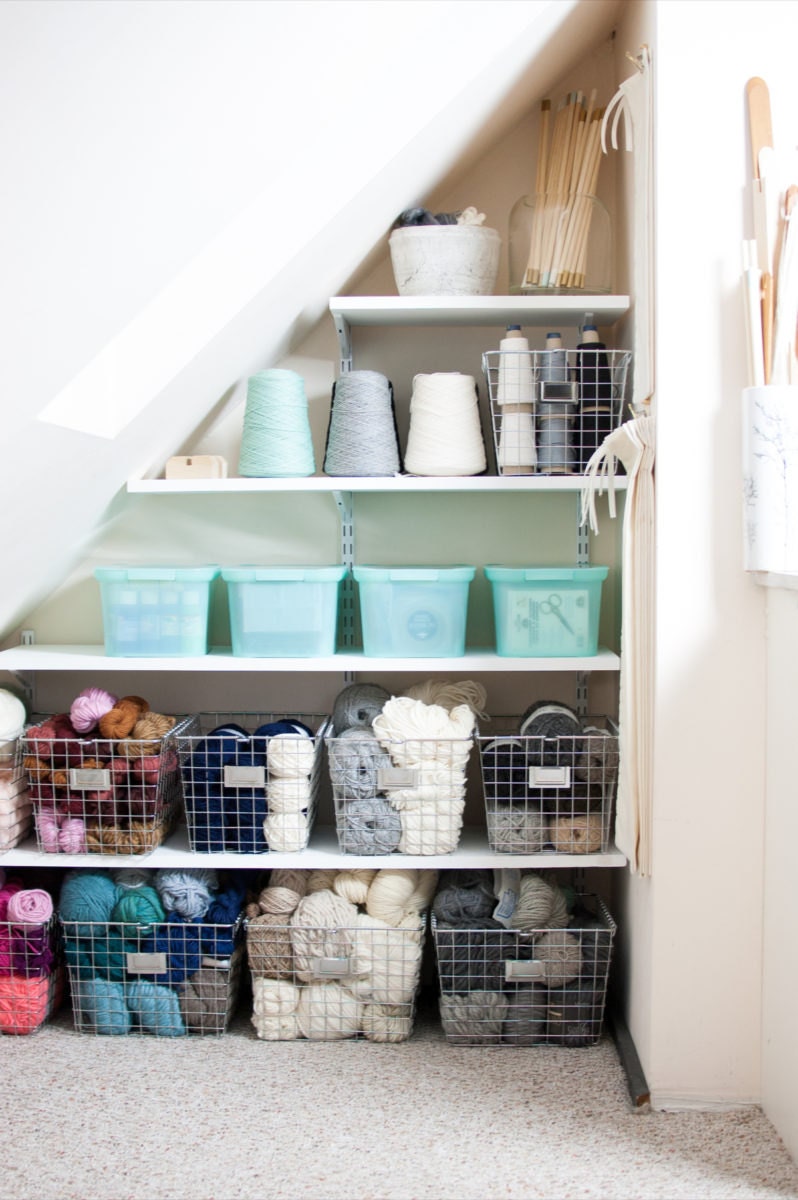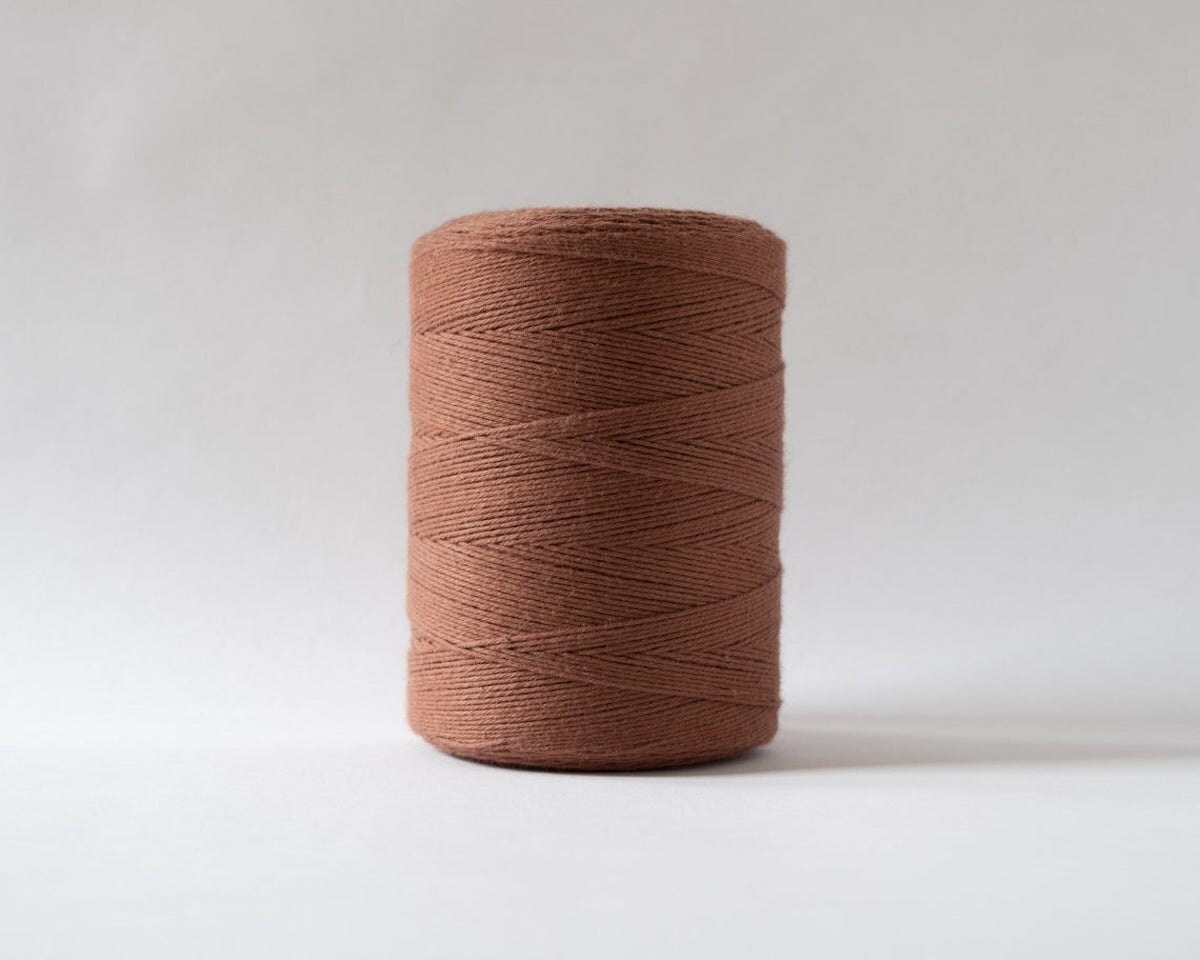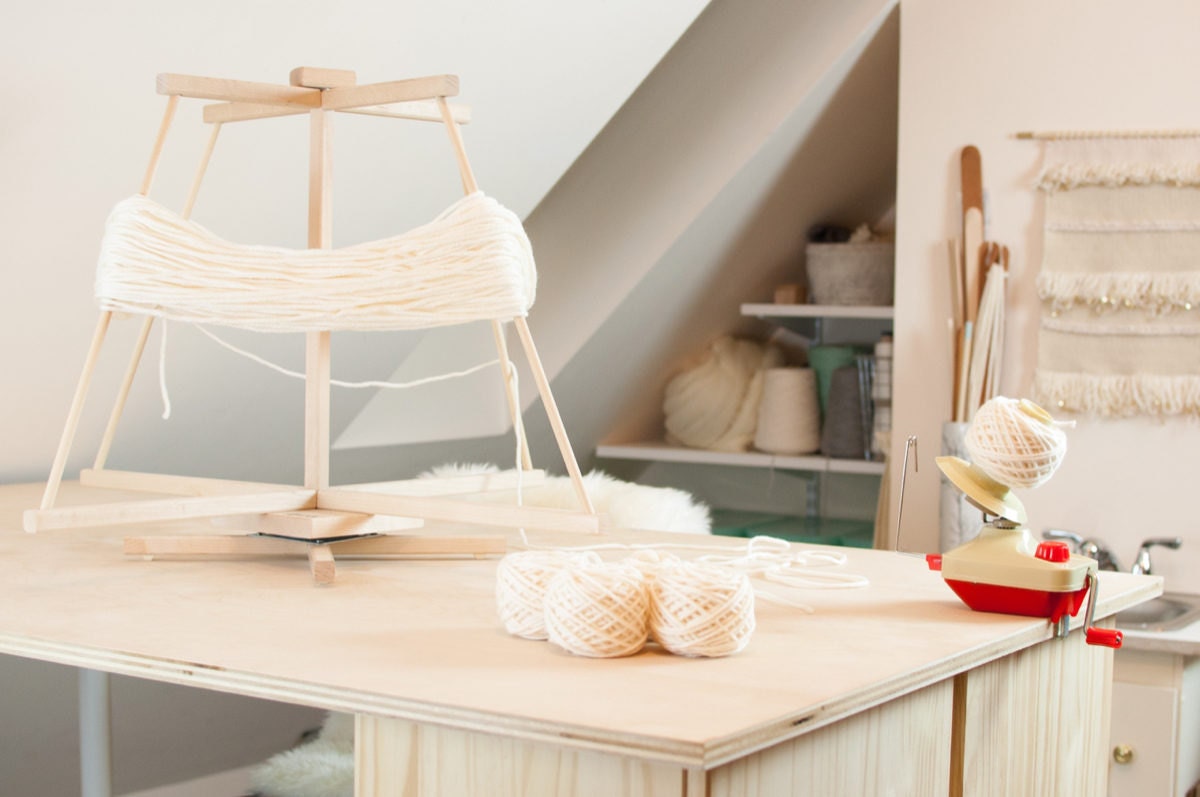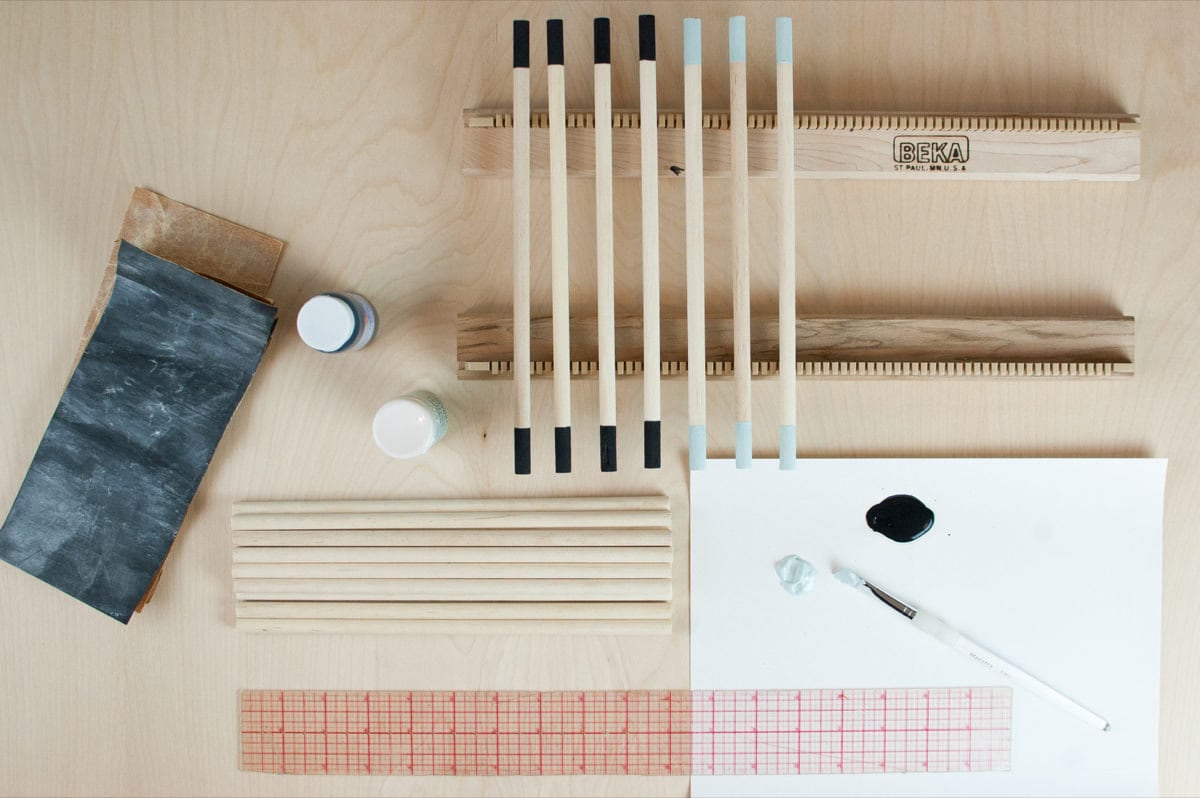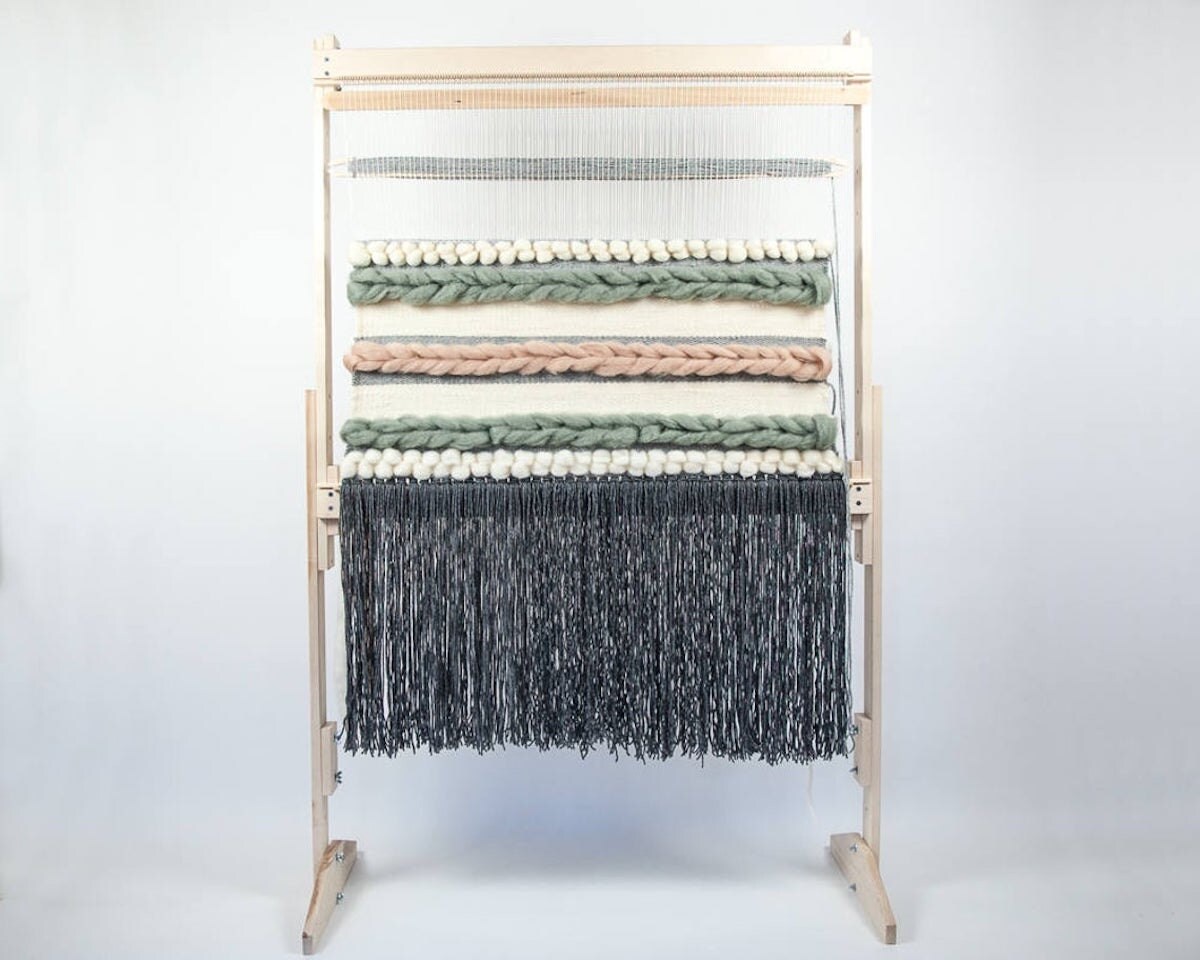 In addition to running Oake and Ashe, you're also a full-time office manager. How do you balance your Etsy shop with your day job?
Because Oake and Ashe is so fun for me, I happily spend my evenings and weekends working on it. My business allows me to explore my creativity, and I enjoy every moment — even things like taking product photos and choosing the colors of yarn in a kit. It might be boring to somebody else, but counting out yardage and winding it into balls is fun for me. I make the time for it.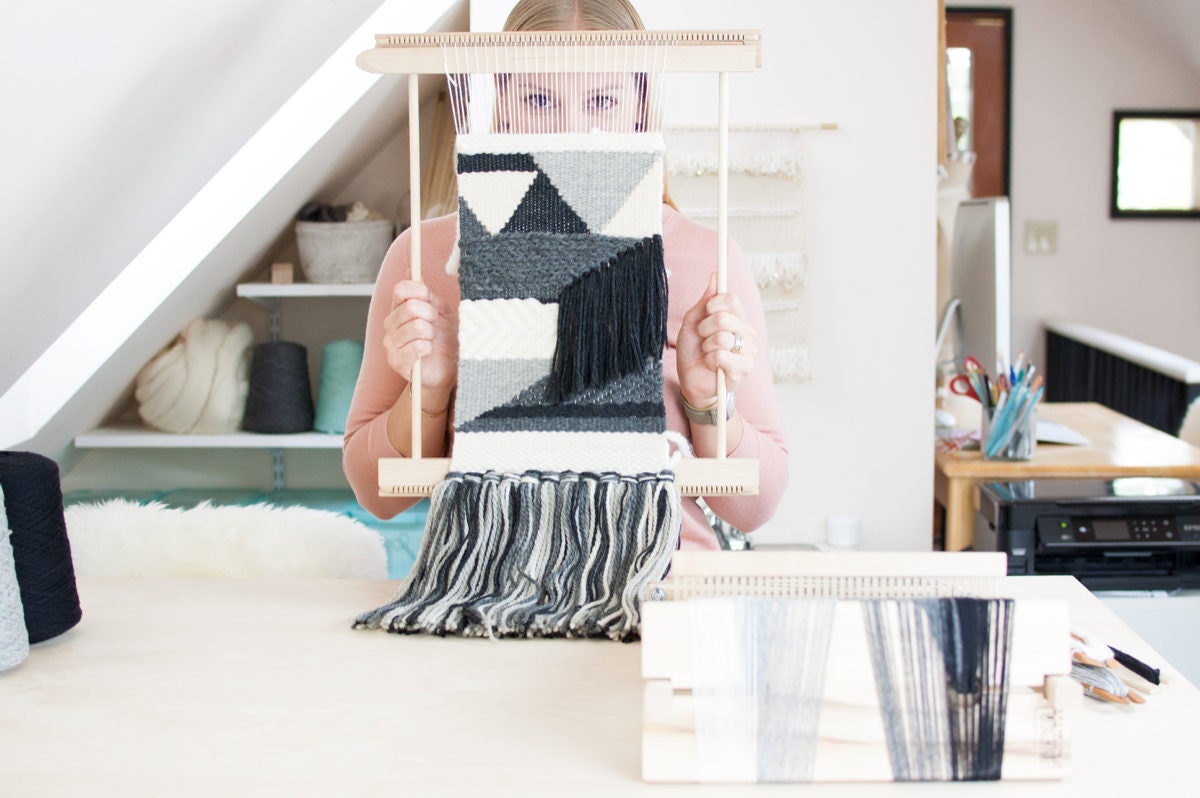 What does the future hold for Oake and Ashe?
I've got a brain full of ideas! I'd love to offer video weaving tutorials, because so many people are visual learners. I also want to introduce sewing products to show people the many things you can create with the fabric you've woven yourself. My goal is just to keep growing the business.
Follow Oake and Ashe on Instagram and YouTube.
Photos courtesy of Oake and Ashe.