by Aleksa Brown
Fashion-forward linen jumpsuits, mother-daughter dress sets, and maternity clothes that transcend seasons.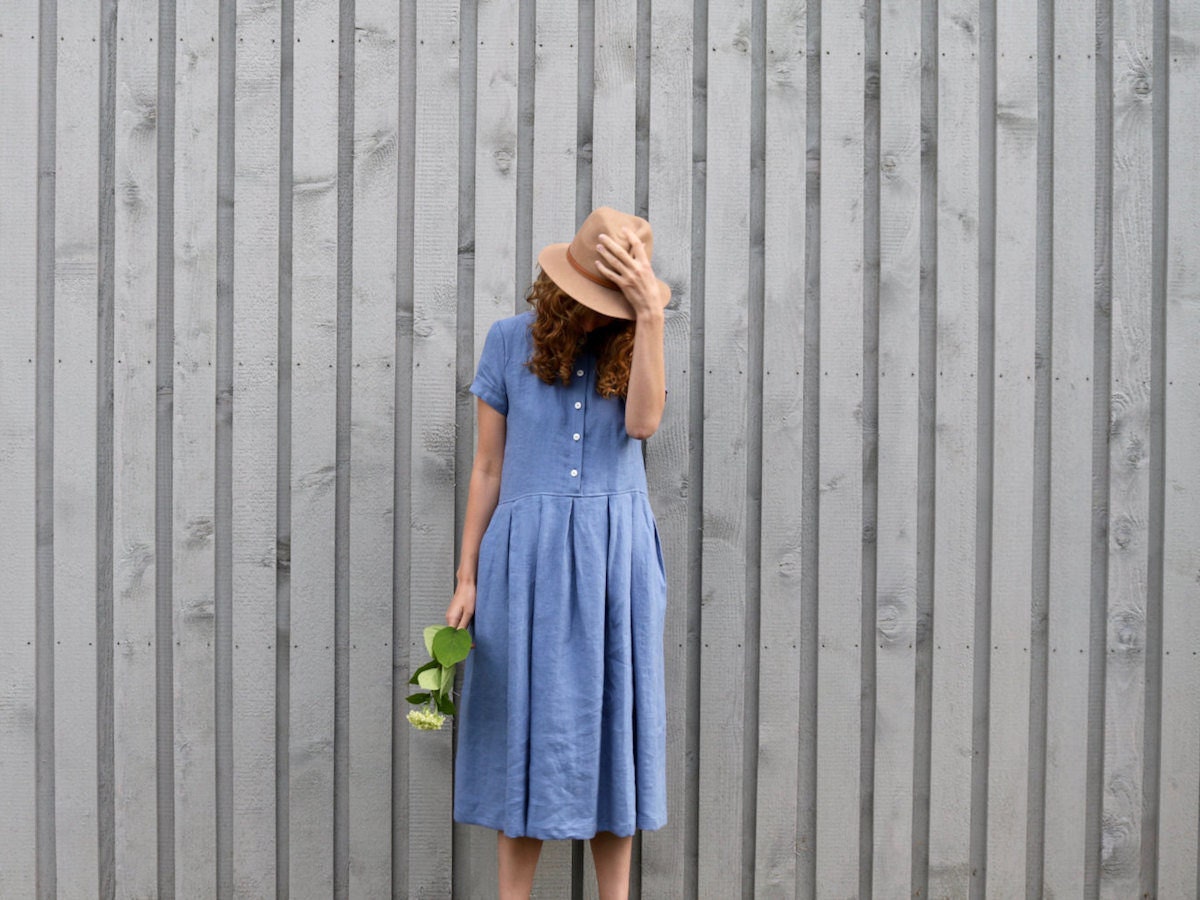 For Simona and Paulius, the husband-and-wife team behind the Lithuania-based clothing line
OFFON
, fashion is a family affair. "Both of us have a passion for fashion," Simona says. "I grew up watching my mother make and sew her own clothes. I learned sewing techniques from her, and I've always loved to wear my own designs. It was a hobby long before it was a career, but I never went to design school." Paulius, on the other hand, did. When he and Simona met, he was working in the fashion industry, and as their courtship continued, their shared interest in vintage became apparent. Then one day, it clicked: "We decided that it was about time we created our own label and expressed our passion for vintage clothing," Simona says. Fans of OFFON and their collection of fashion-forward
linen jumpsuits
,
mother-daughter dress sets
, and
maternity clothes
are surely glad they did.
We reached out to Simona and Paulius to hear more about their beautiful designs – and what inspires them.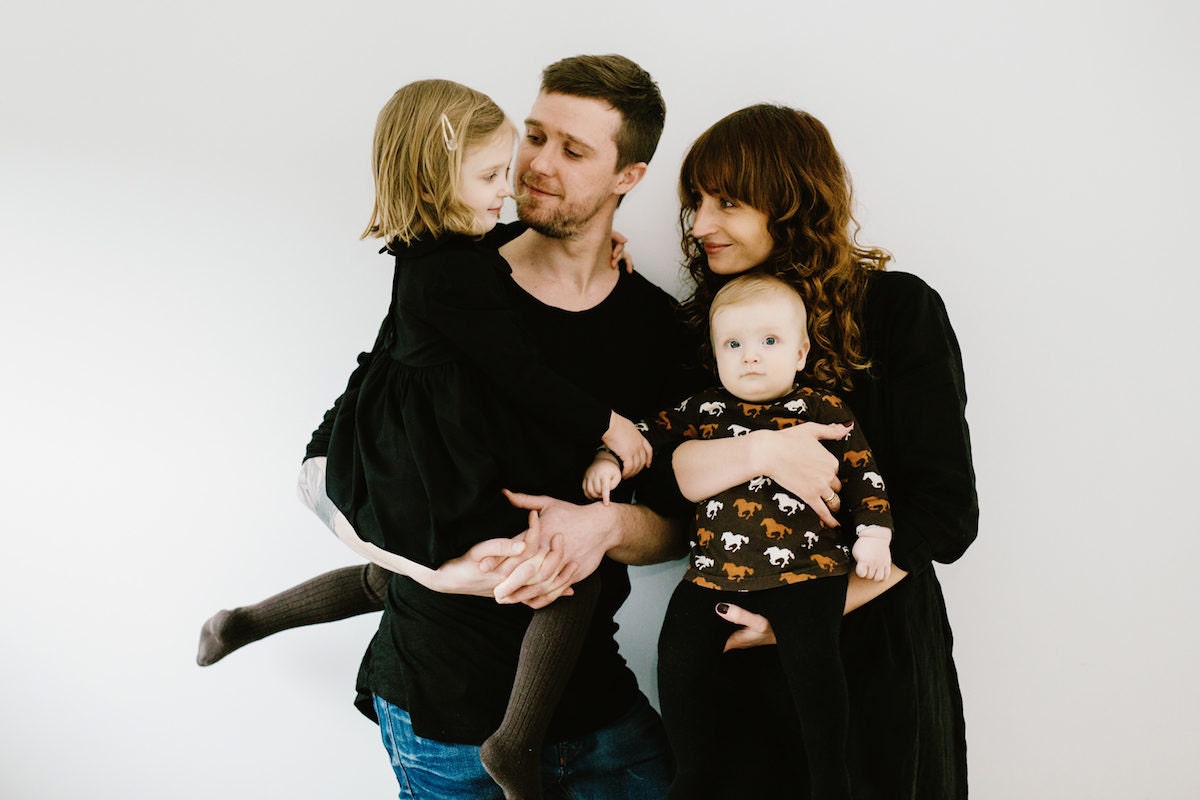 How long have you been making clothing? How has your work evolved in that time?
Paulius and I have been making clothing together as OFFON for the past five years, and we've grown so much during that time. When we were first getting started, we mostly sold to clients here in Lithuania; now, we have customers all over the world! It's amazing to know that somewhere on the other side of the globe, there's a person wearing the clothes we created.
Where do you create, and what is your process like?
We design and create all of our clothes together in our little studio. It's kind of a crazy process because we're often multi-tasking between working and watching the kids. Our days are extremely busy; on any given day we are thinking about new designs for our line, sourcing materials, communicating with clients, sewing, shipping orders, and promoting our work on social media. Not to mention the less-interesting paperwork, and so on.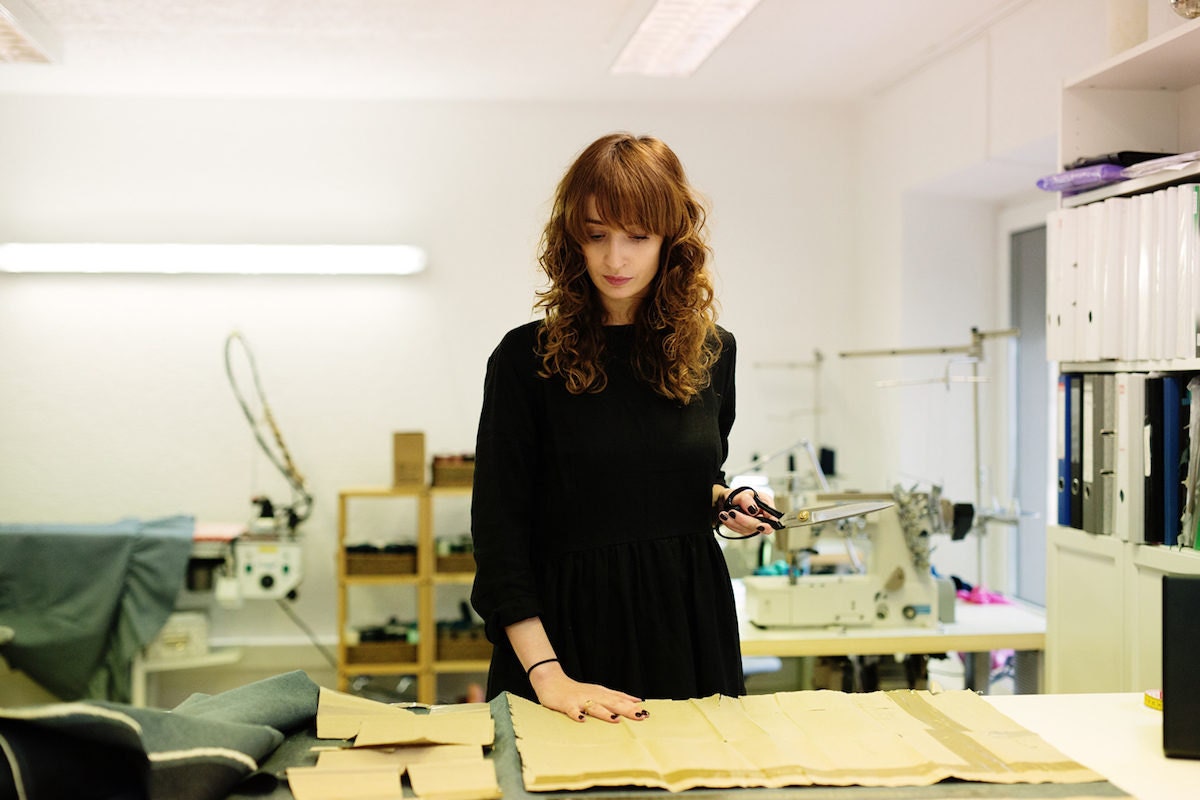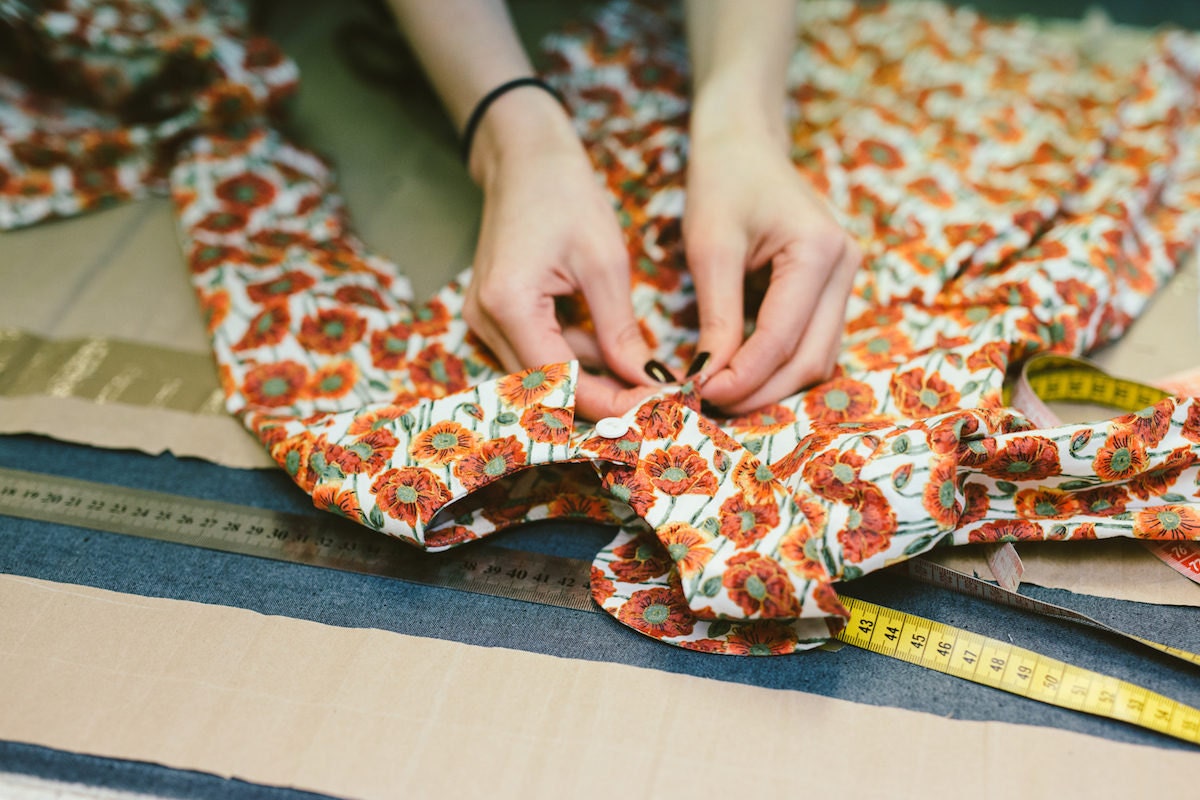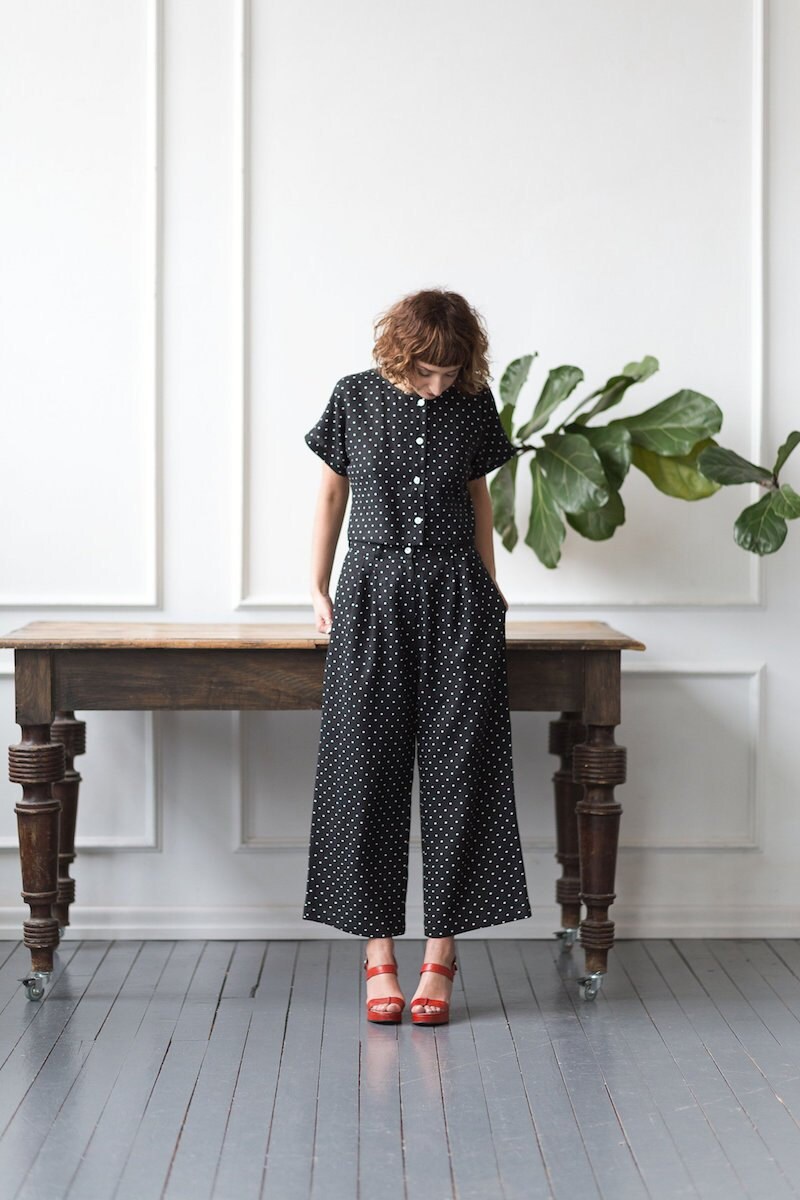 >
How long does it take you to make a single piece?
It depends – sewing an order is much faster than designing a whole new garment. When we're designing something new, it can take anywhere from a month to several months. Everything begins with a sketch, and from there, it's about refining the design until we're both completely satisfied with the end result.
What are some of your favorite materials to work with, and why?
We try to use natural materials as much as possible – and we love working with denim, cotton and
linen
in particular. Working with
linen
that's produced here in Lithuania is especially important to us, because we have a strong background with it historically. We also try to work with fabrics that have interesting prints – especially vintage prints – because vintage is such a huge source of inspiration for our dresses.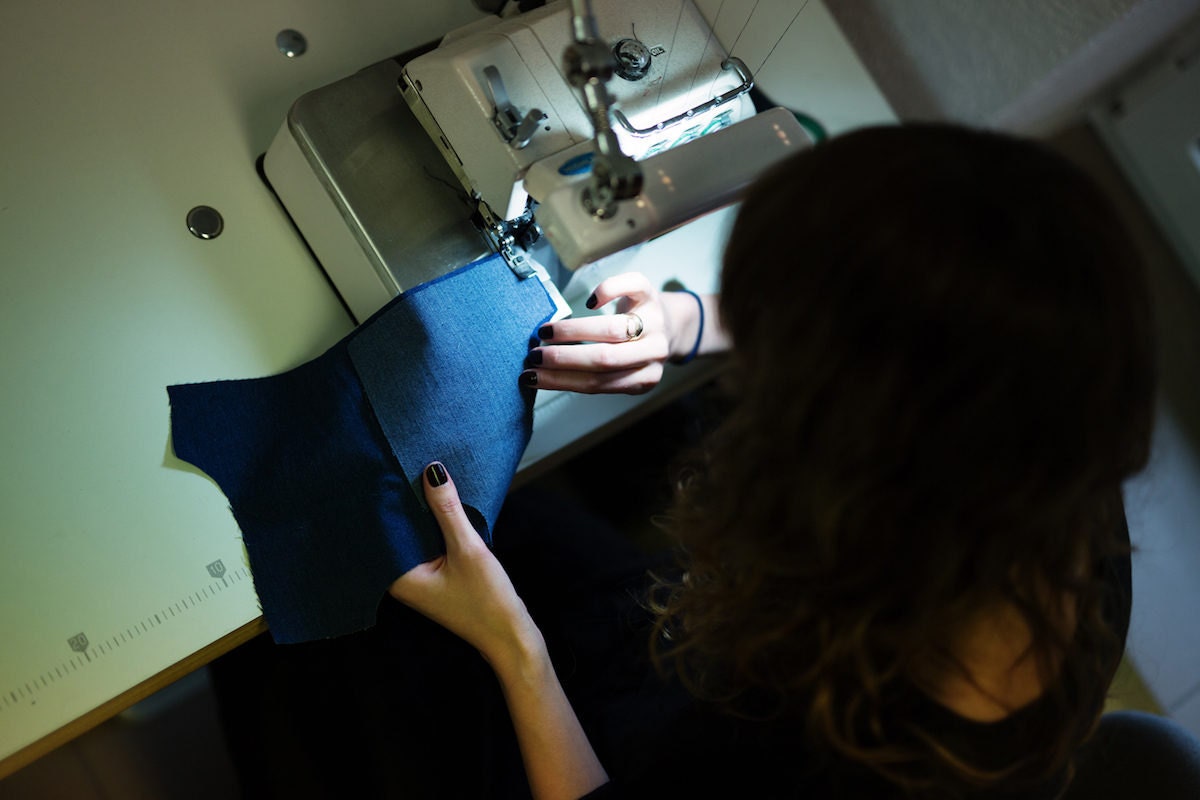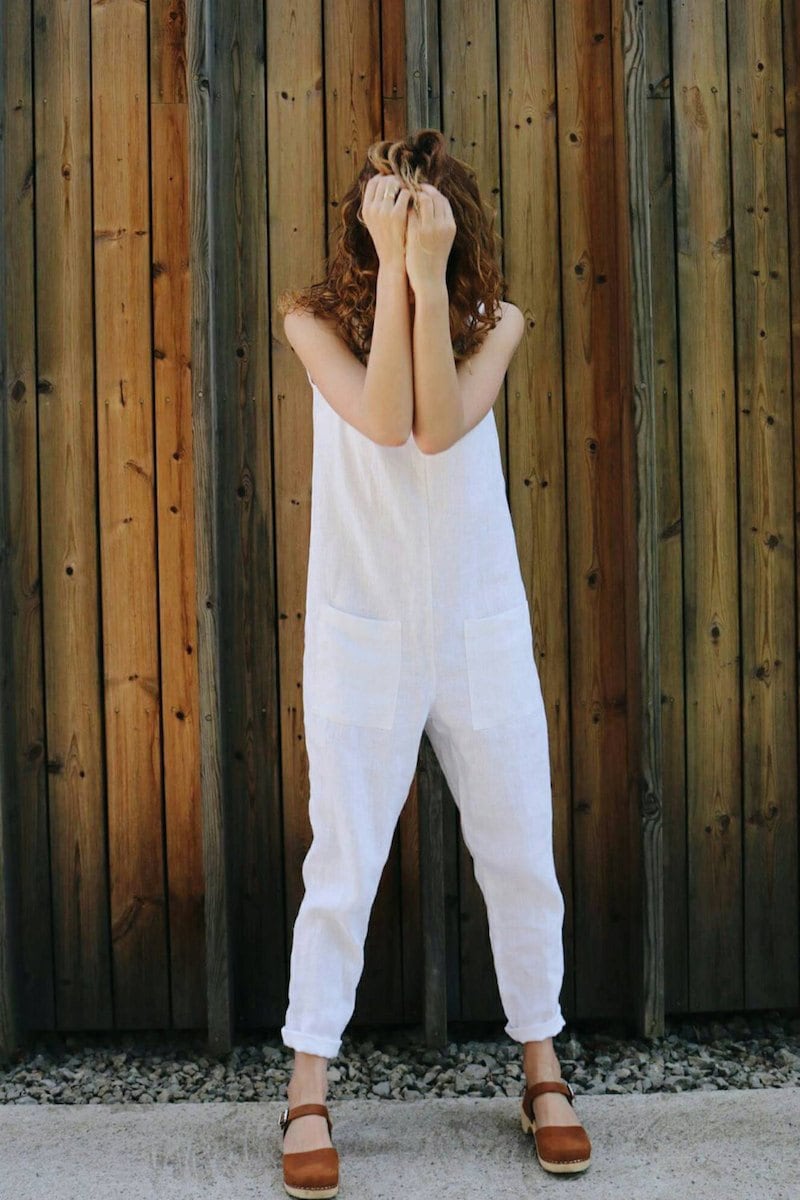 >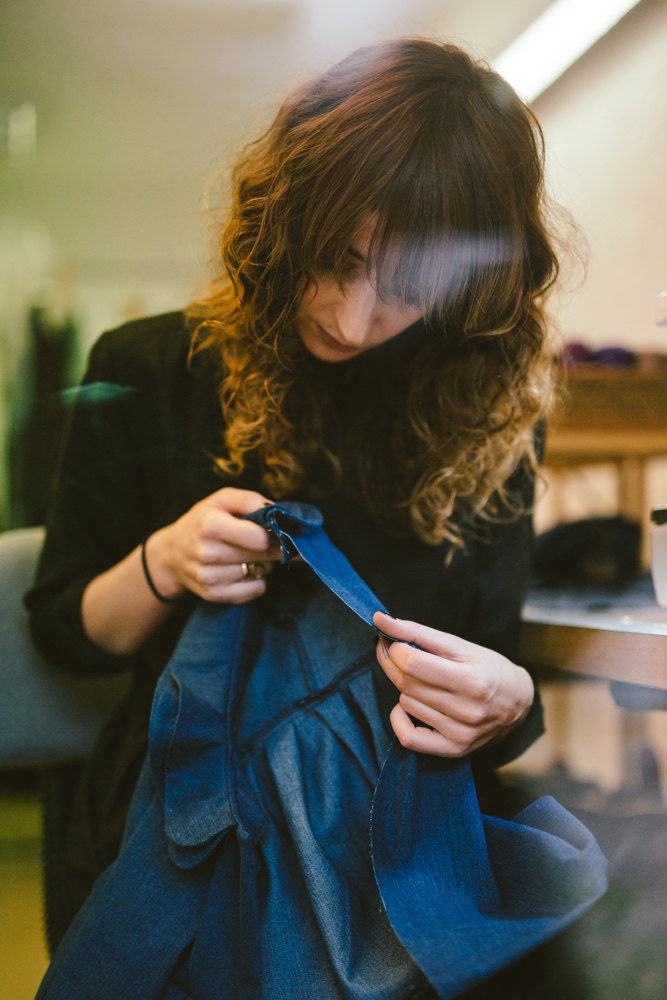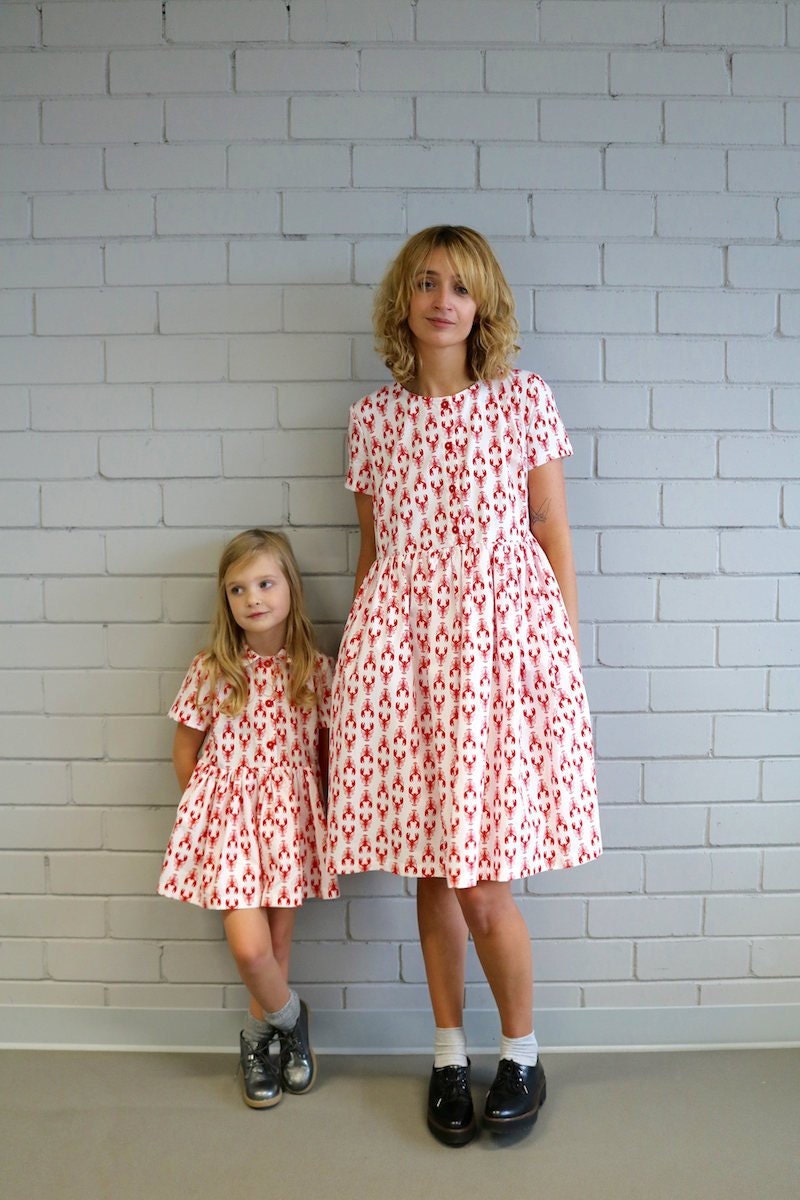 >
What inspires you?
Our daughters, Elze and Smilte, are our biggest inspiration, as you can see from our
mother-daughter dresses
 and our maternity dresses. We're also inspired by functionality and our own life experiences – for example, dresses with buttons at the front are designed with nursing mothers in mind. Last but not least, we're inspired by people. We're avid consumers of blogs and social media, and we love street fashion.
Our mother-daughter dress line was inspired after the birth of our first daughter. We had a family celebration, and we thought it would be cute to have matching dresses.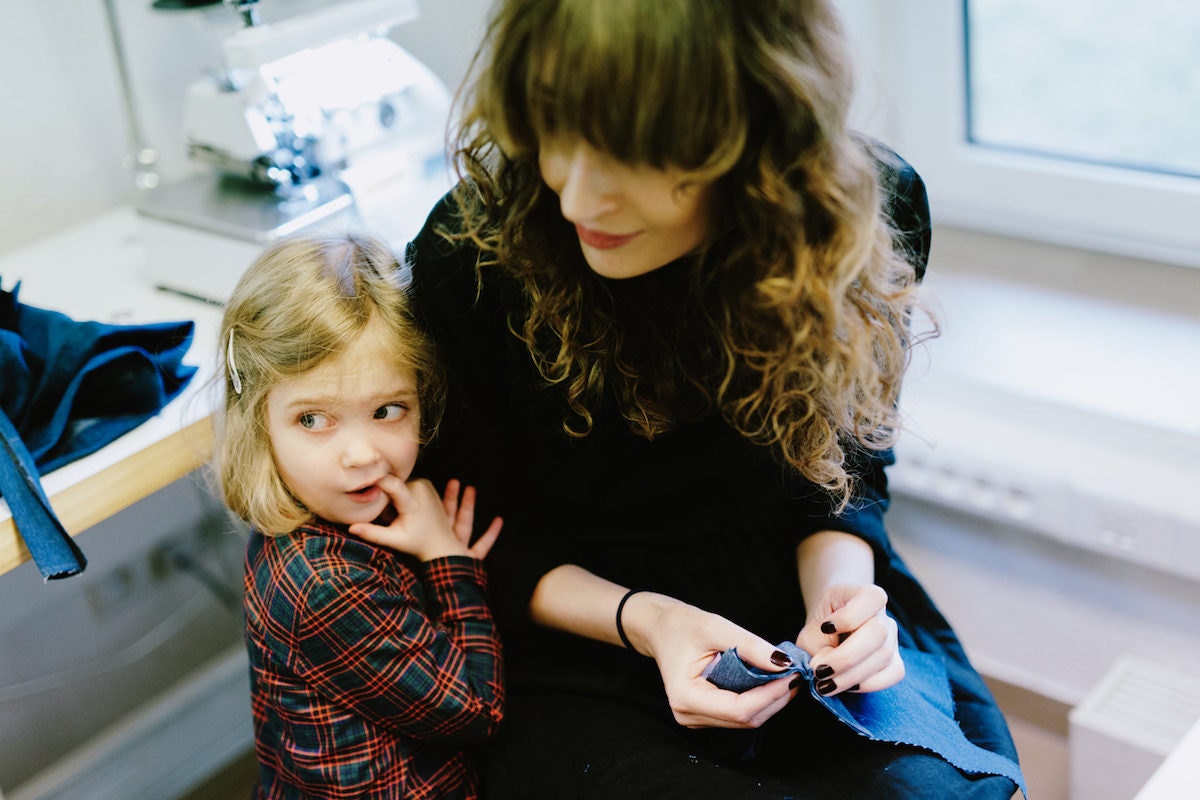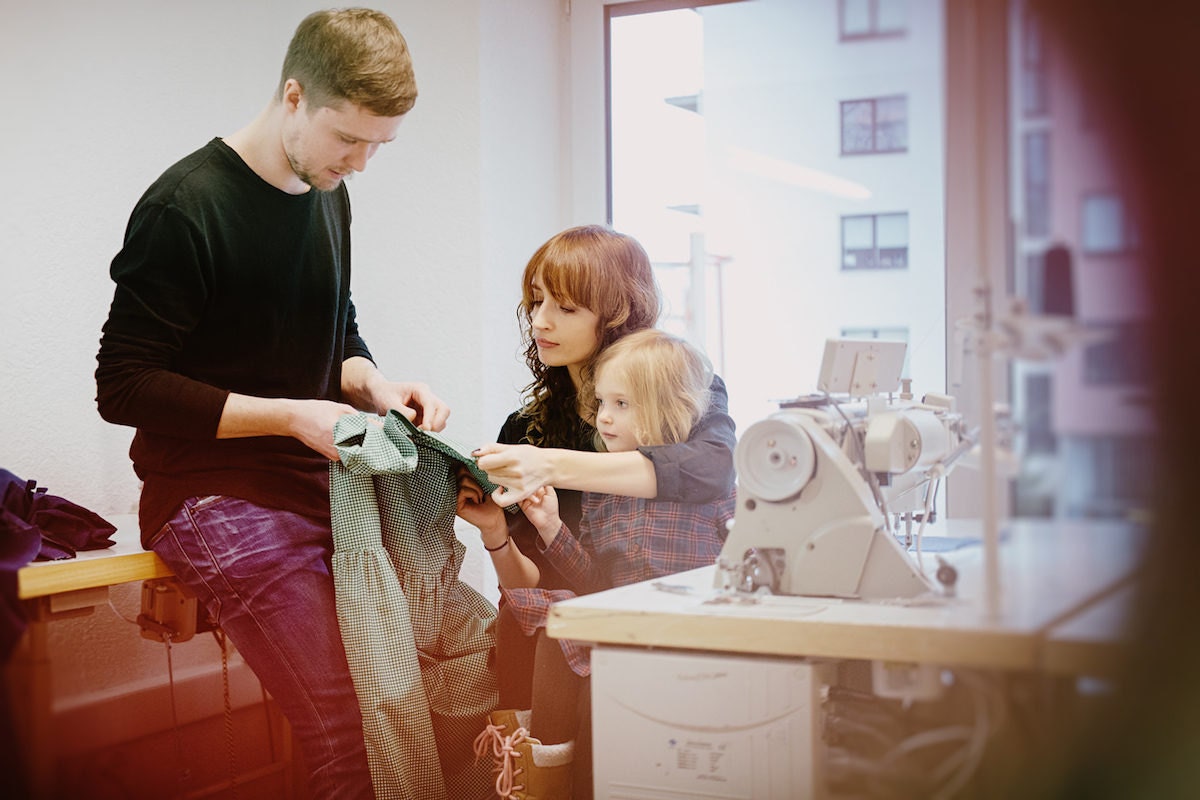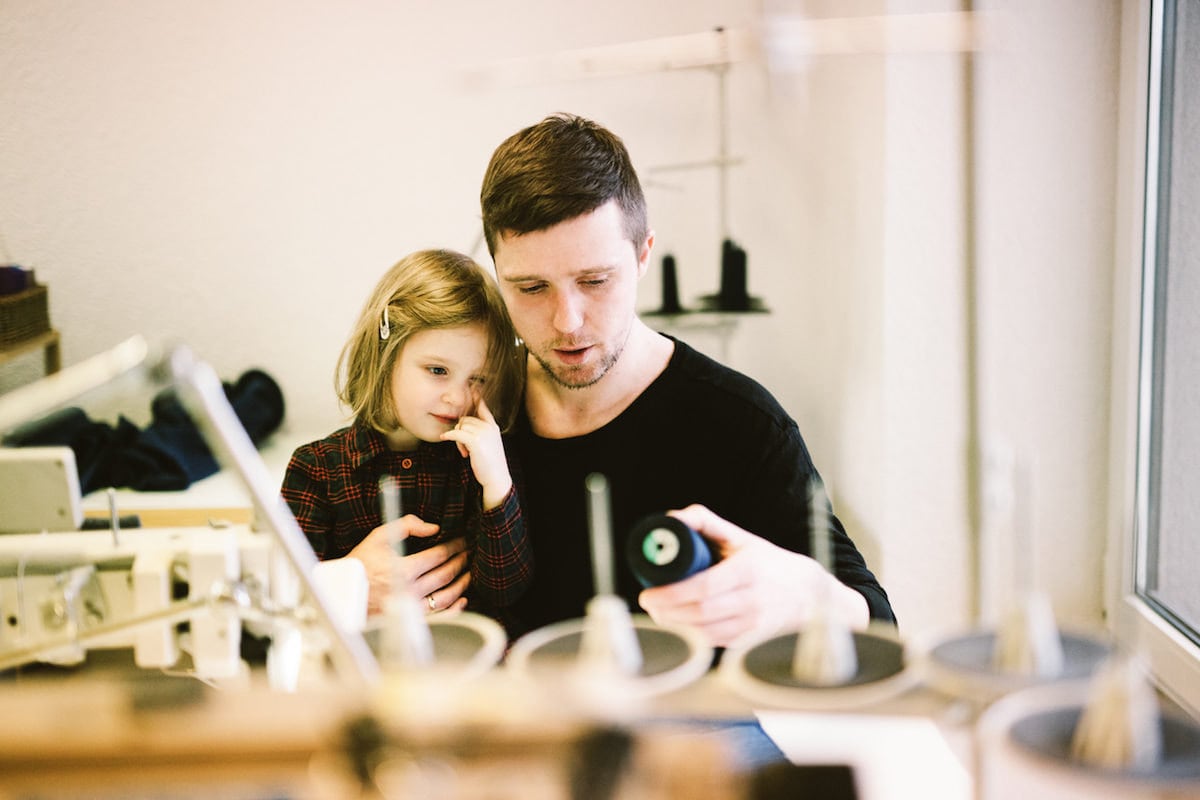 When did you open your Etsy Shop? Do you work on your business full time?
We opened our shop in 2012, while we were both working full-time jobs and were involved with some vintage clothing projects. We started getting more serious about OFFON in 2014, and since then we've been able to quit our other jobs to work on this line together full time. We're really excited about that – we feel we've succeeded because now we get to do what we love most.
Will you tell us about some of the other artists, designers, or Etsy sellers whose work you admire?
There are so many great designers and shops out there, but one of our favorites is
Nadinoo
. Her prints and designs are such an inspiration to us!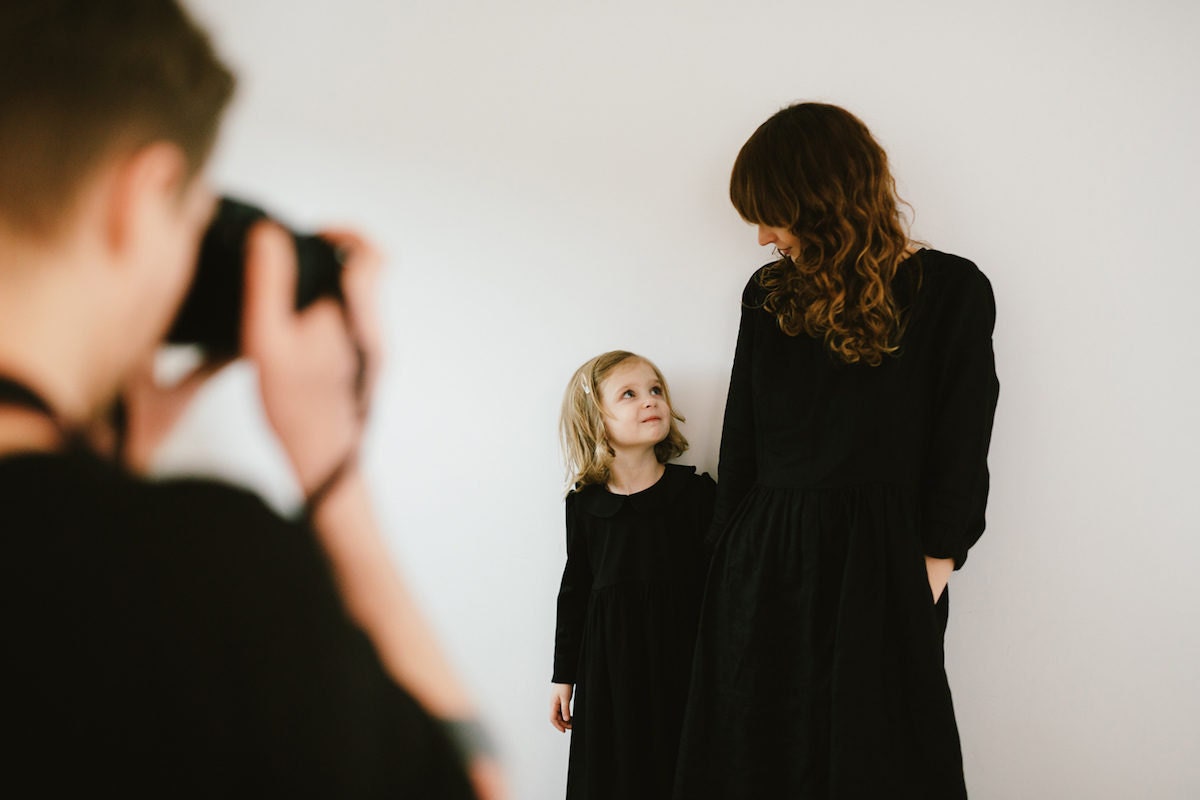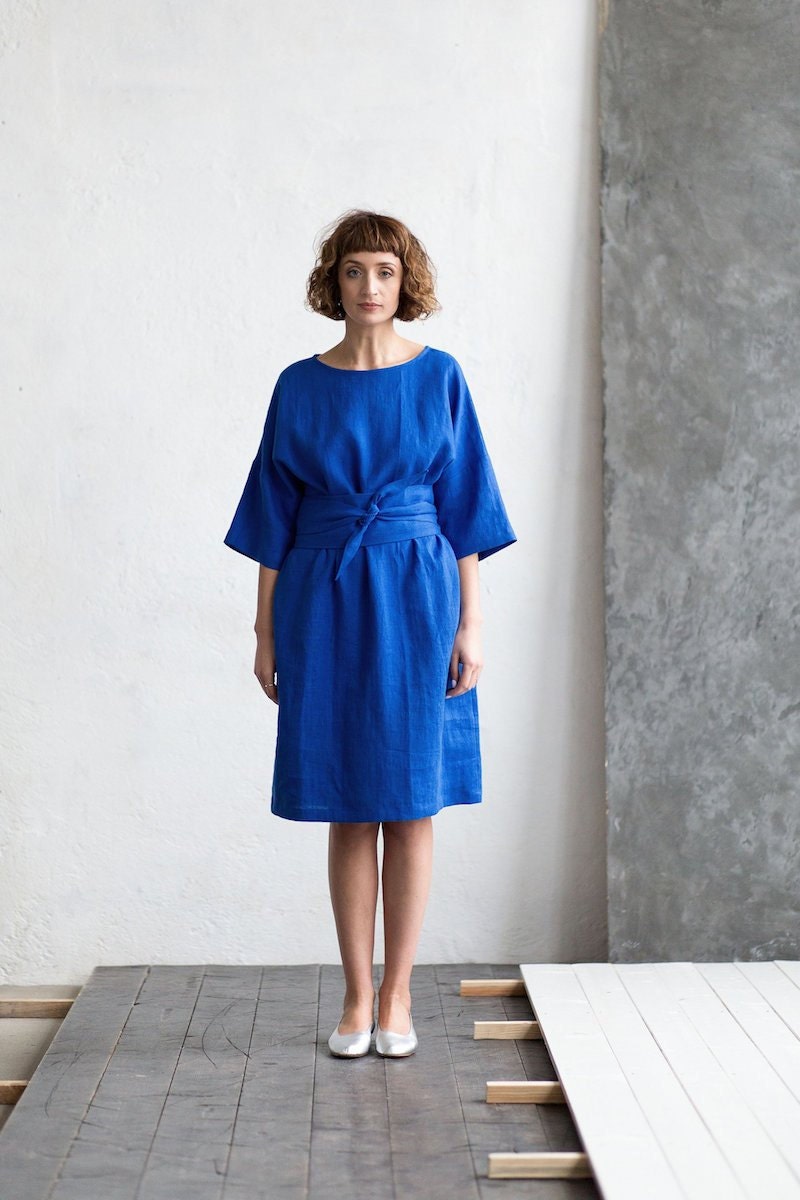 >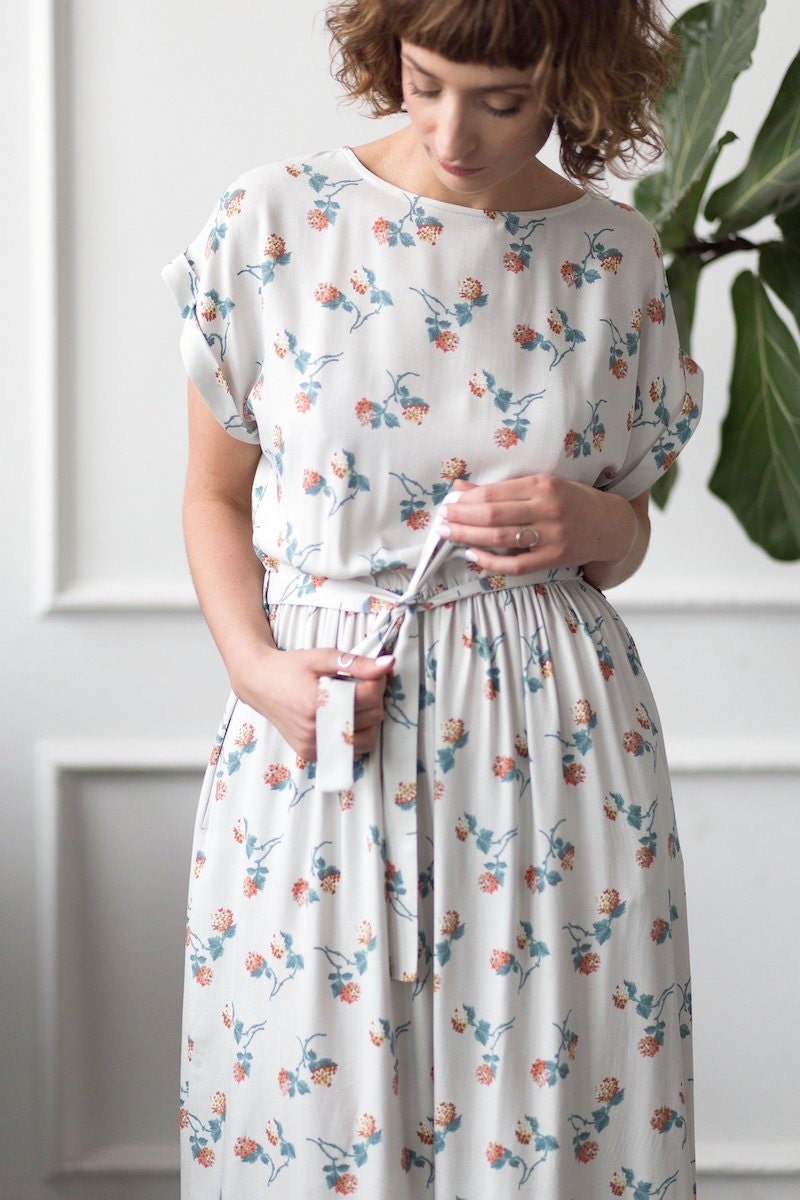 >
What is your favorite part of your job?
When we receive feedback that a customer is happy with their purchase, it's the best feeling. Getting positive reviews from our customers makes us feel like we're on the right path.
What are your goals for the future?
At the moment, we are getting busier and busier, so one of our goals is to expand our team; we'd love to hire people who believe in and appreciate handmade clothing. We also have a new project in mind, so getting that off the ground is a goal of ours as well.
What does Etsy mean to you?
It means a lot, indeed.
Follow OFFON on Instagram, Facebook, and Tumblr.
All photographs by OFFON.