by Aleksa Brown
Discover a treasure trove of vibrant '80s and '90s-era sportswear and separates for everyone.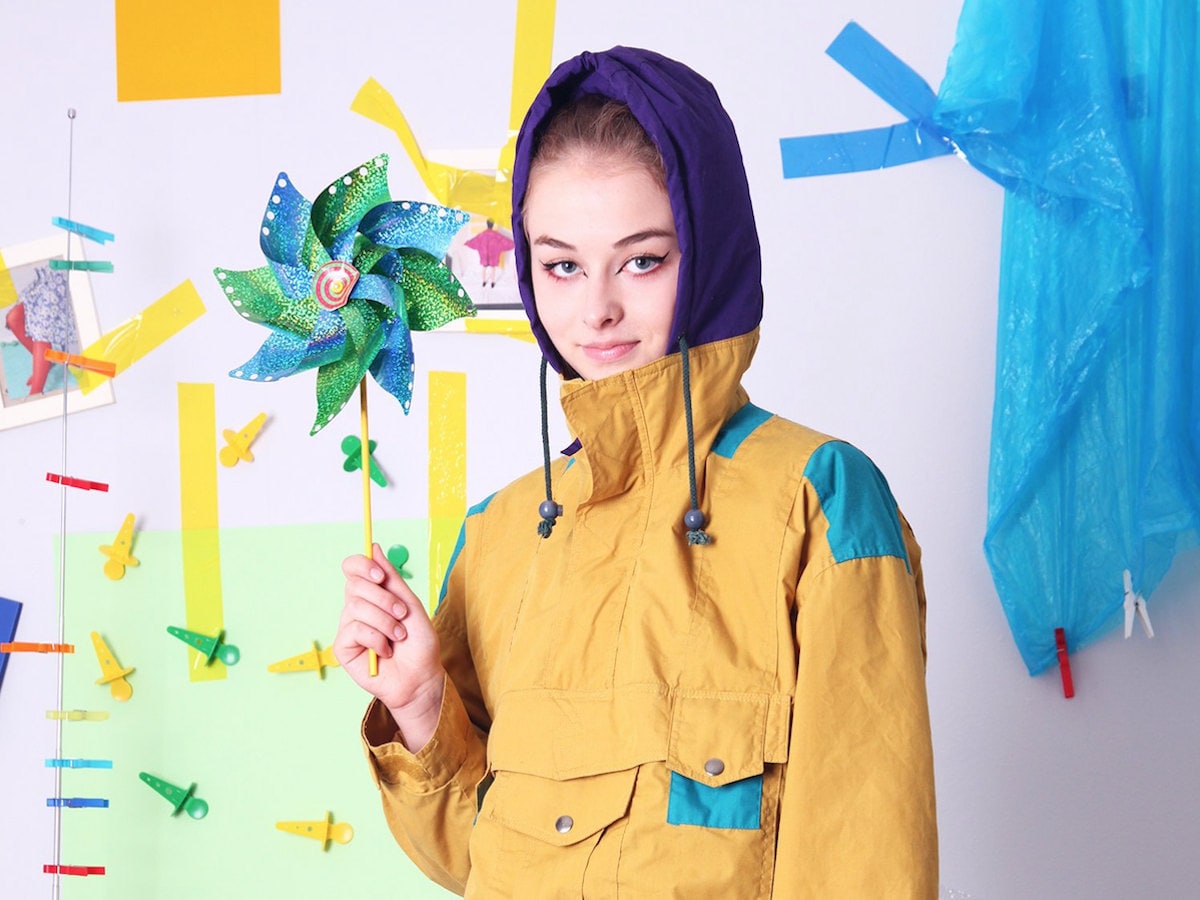 In our weekly
Featured Shop series
, we shine a light on a standout shop from Etsy's talented seller community, offering readers a behind-the-scenes look at their process and story. As fans of glossy fashion editorials and connoisseurs of carefully cultivated personal style can attest, one of the surest ways to take a look to the next level is by adding a just-right
vintage piece
—whether it's an of-the-moment oversized fleece or an everyday staple with a colorful twist (stoplight-red raincoat, anyone?). The only snag is finding that heart-stopping item from yesteryear, which usually requires hours of digging at your local thrift. (Not to mention luck.) That's where Agnieszka Emilia's one-woman shop,
Oldwool
, comes in.
Explore the Oldwool collection
Brimming with on-trend finds from her hometown of Wrocław, Poland, Agnieszka's shop takes the hardest part about collecting vintage—the hunt—out of the equation. "When I'm sourcing items for my shop, I look for flashy colors and bold, abstract patterns," she says. "Stripes. Dots. Color blocks. I also love unique styles and strange, exaggerated shapes." Thanks to her discerning eye and clear, consistent aesthetic, you could practically mix and match an entire wardrobe from her shop at any given time. Another distinctive feature of Agnieszka's inventory? Everything she sells is unisex. "I don't think it's necessary to label clothing according to gender," she says. "I believe in giving people the freedom to wear what they like." 
Read on to learn more about the origins and ethos of
Oldwool, which hit 500 sales within its first year—and shop Agnieszka's collection.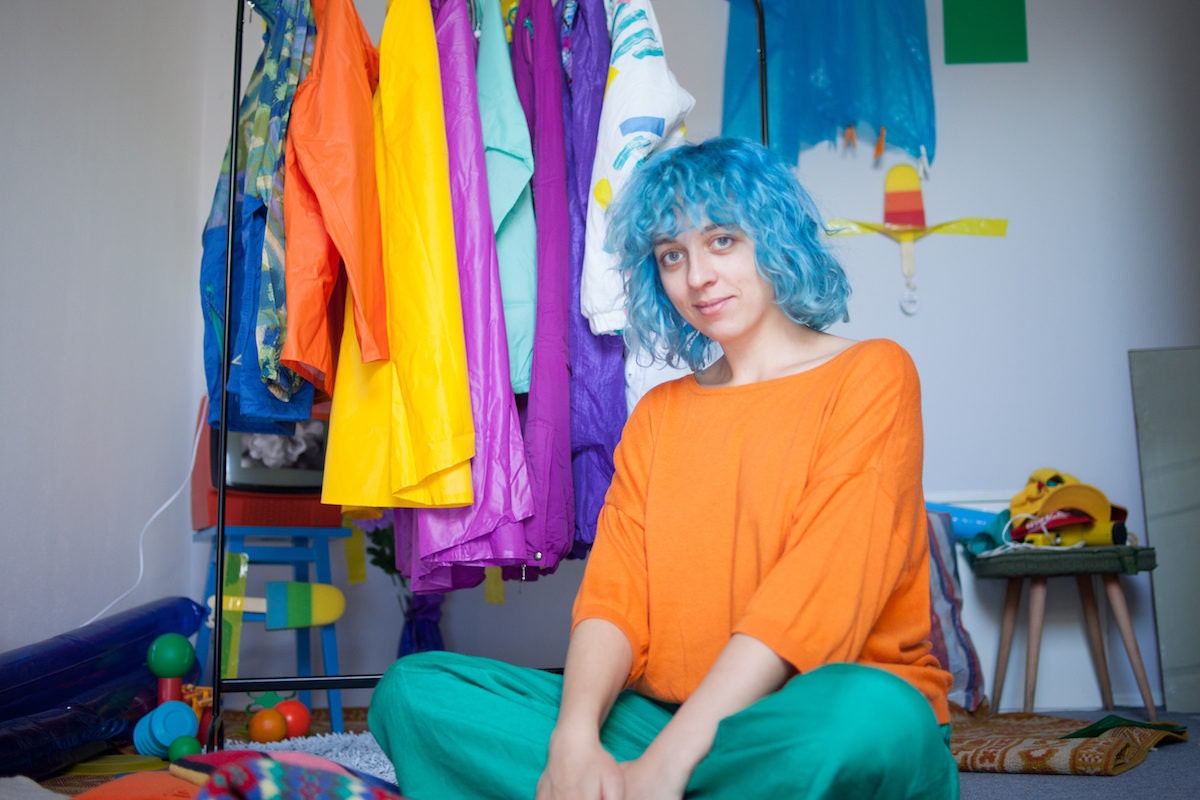 How did you start selling vintage?
I studied law at university, but during my third year I decided I didn't want to follow a traditional career path and work as a lawyer. Around that time, I became interested in photography; I started looking for a way to make a living that offered a sense of freedom. One of my friends was running an illustration shop on Etsy, and I realized I could sell vintage there. It was perfect for me because I really love old items. I've been wearing secondhand pieces for about 10 years now—I rarely buy anything new. I opened
Oldwool
in June 2017, and I've been selling vintage ever since.
What interests you about vintage clothing?
I love giving discarded items a second life. We have such an abundance of everything on this planet, and I believe we should try to decrease our production. That's utopian, of course, but still: Sharing, reducing, and reusing may rescue us one day.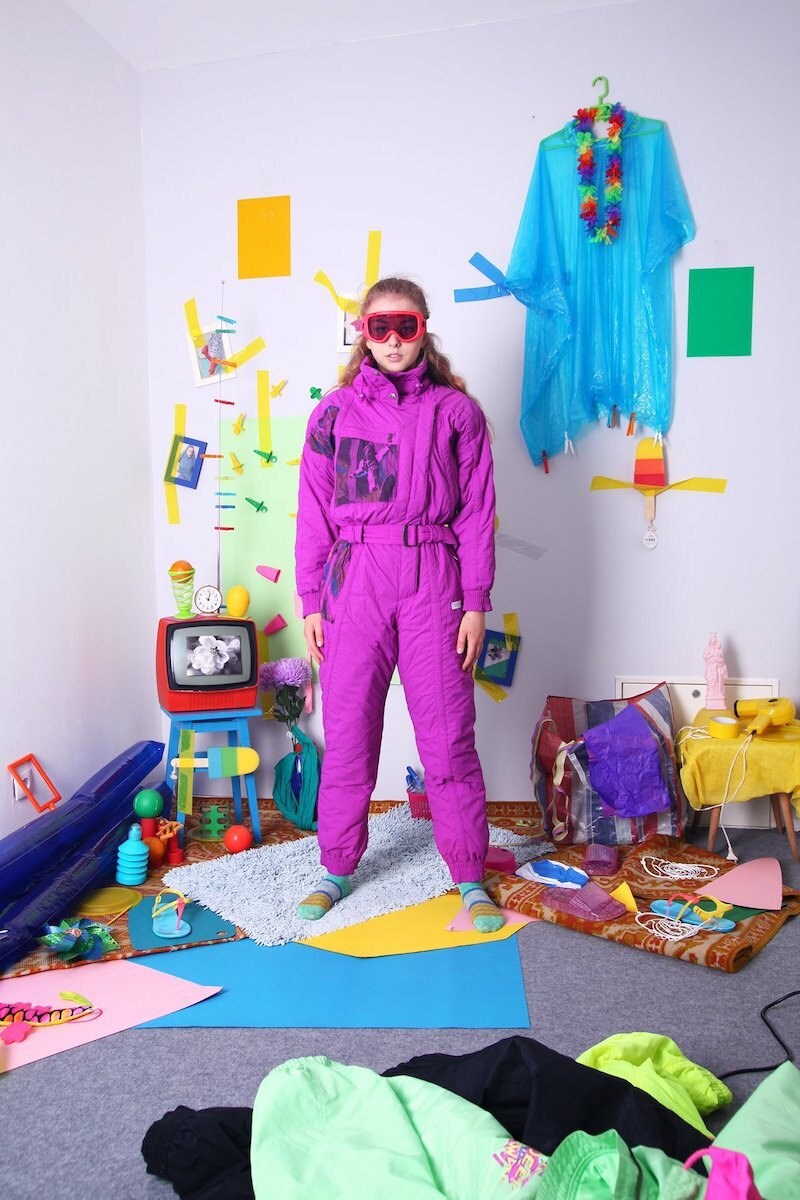 >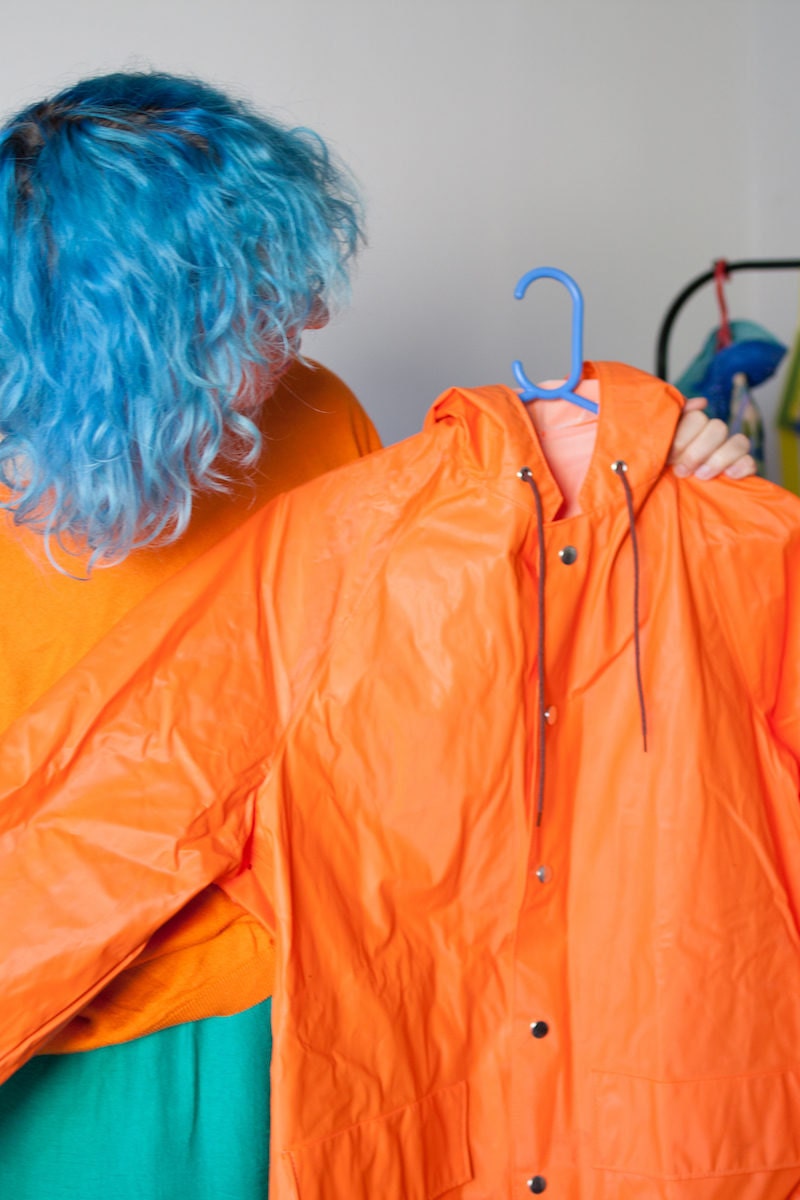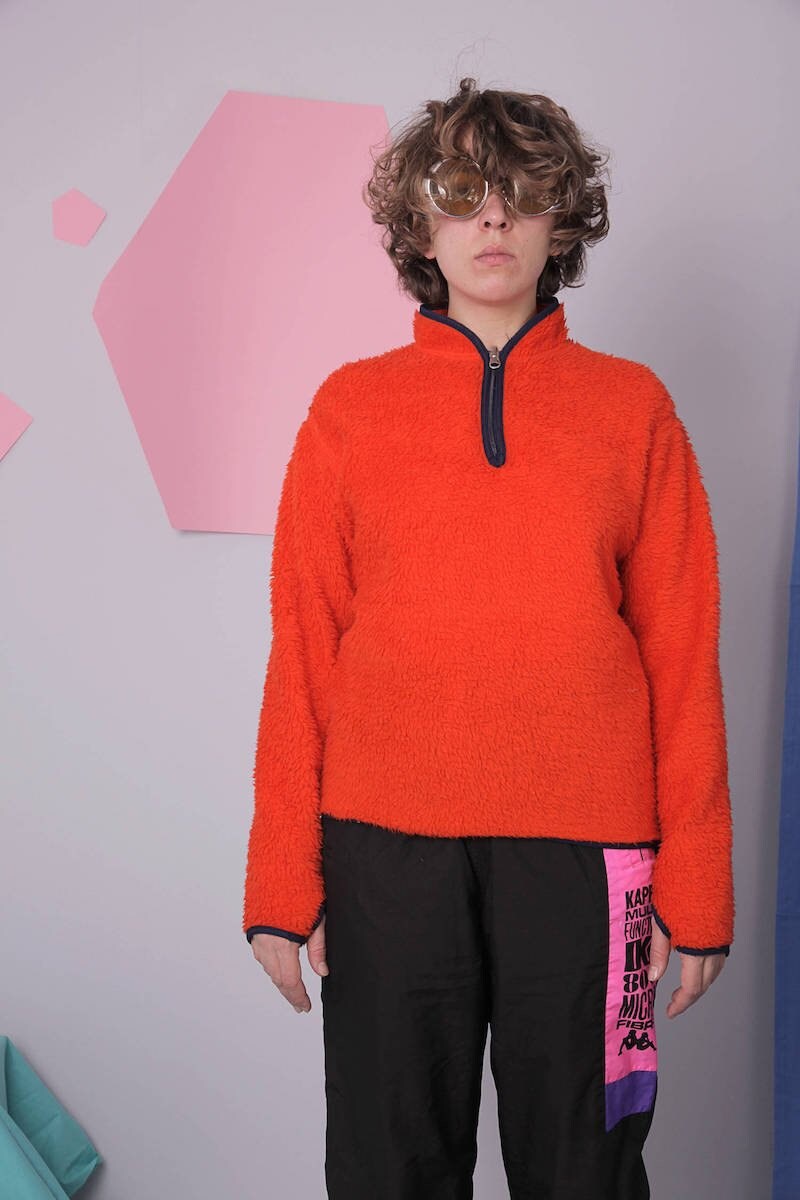 >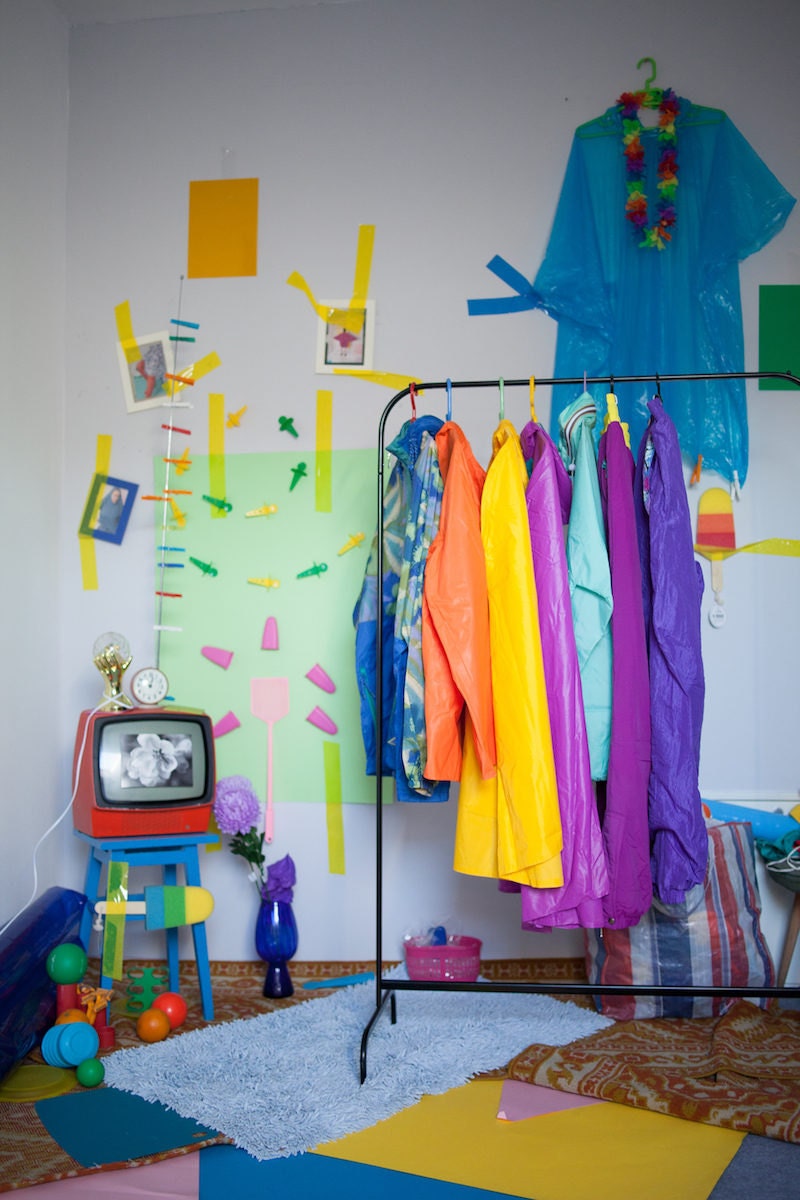 Where do you find the pieces for your shop?
Almost all of my pieces come from charity shops and flea markets in Wrocław. Sometimes I make trips to smaller towns in my region, but 90 percent of what's in my shop I've collected here in my home city.
Do you ever fall in love with a piece and want to keep it for yourself?
Of course! My wardrobe is in a constant state of change, but I try to keep it as minimal as possible. I only hold onto something when I really need it and it fits me well. Lately I've been wearing mostly track pants and
fleece pullovers
.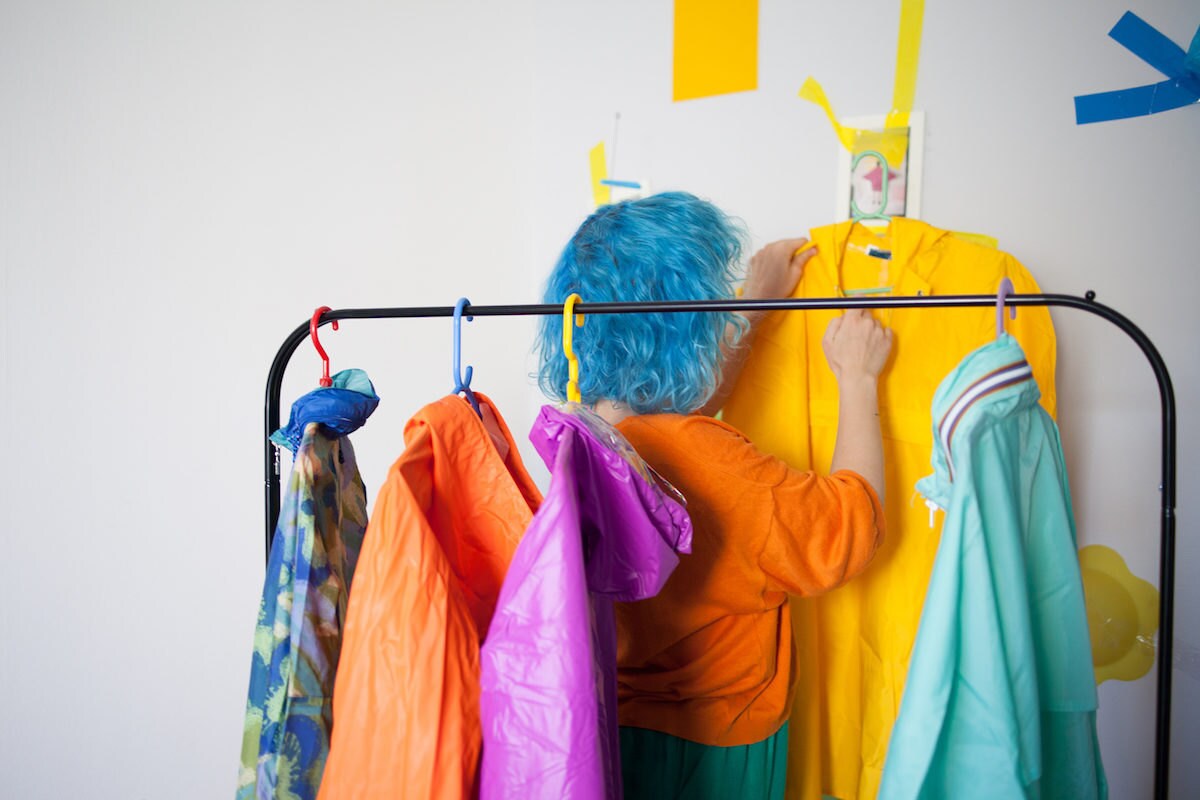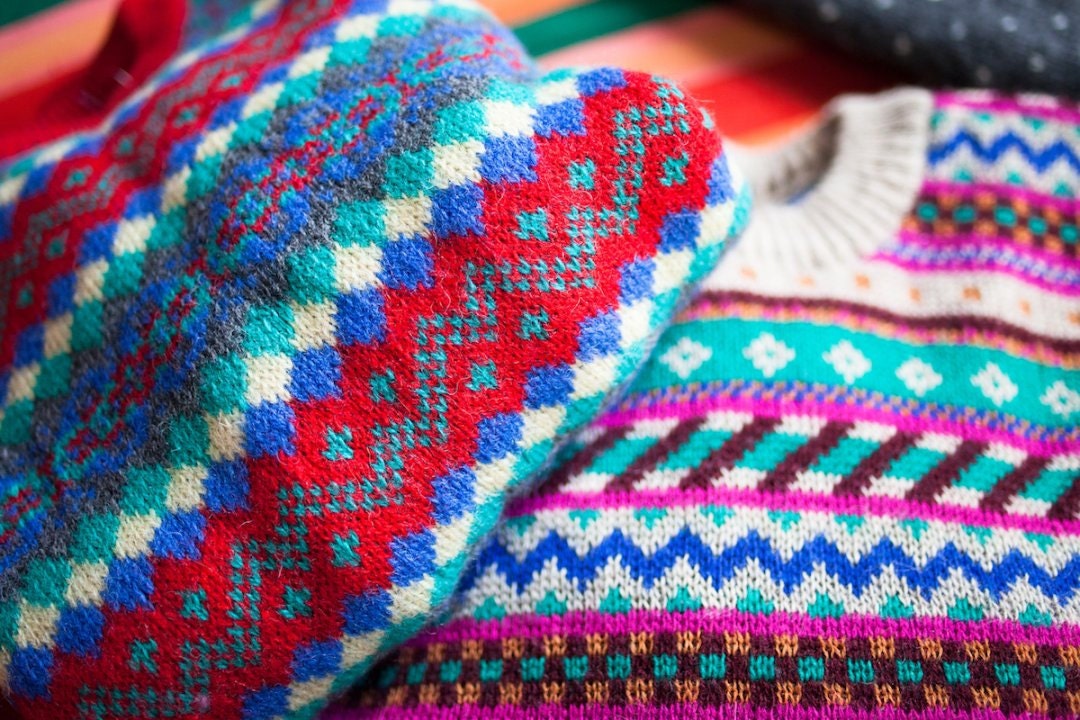 >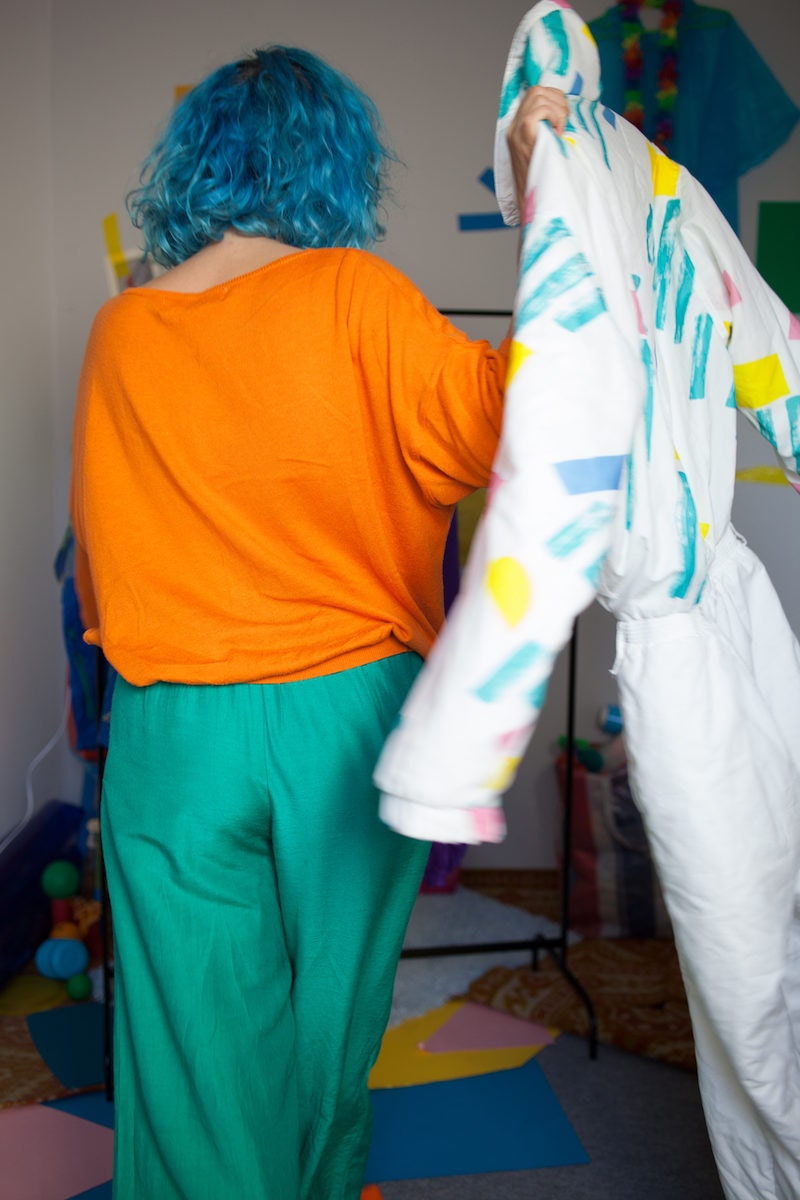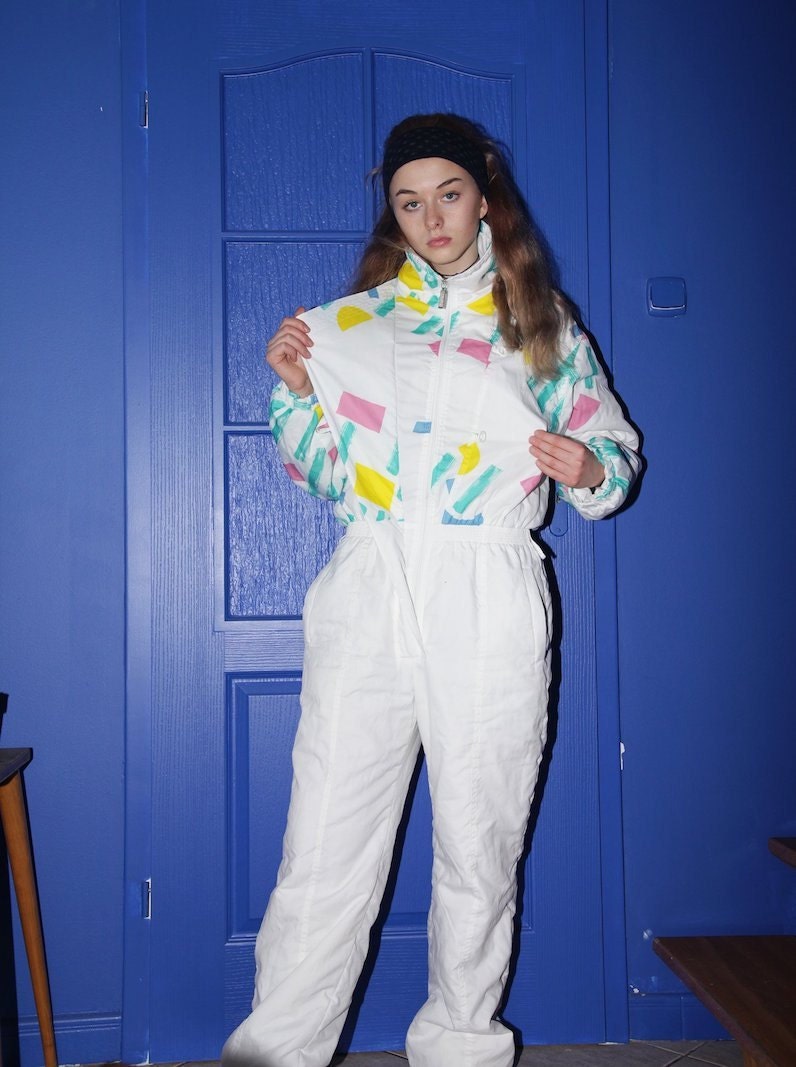 >
What are your most popular items?
Tracksuits, vintage sweatshirts, and
ski suits
.
Oh yes, your ski suits! They're so colorful and awesome.
Sometimes they remind me of space suits for cosmic travel more than ordinary ski suits! I love finding versions from the '80s and '90s in neon colors and bold patterns—I had several like that as a child. Retro styles and color-blocking make me especially nostalgic.
Where do you work?
Oldwool takes up one-and-a-half rooms in my house. The full room is a photo studio and the half room is a warehouse. It's very comfortable to work from home, but it's challenging, too. You never really leave. Having free time requires discipline.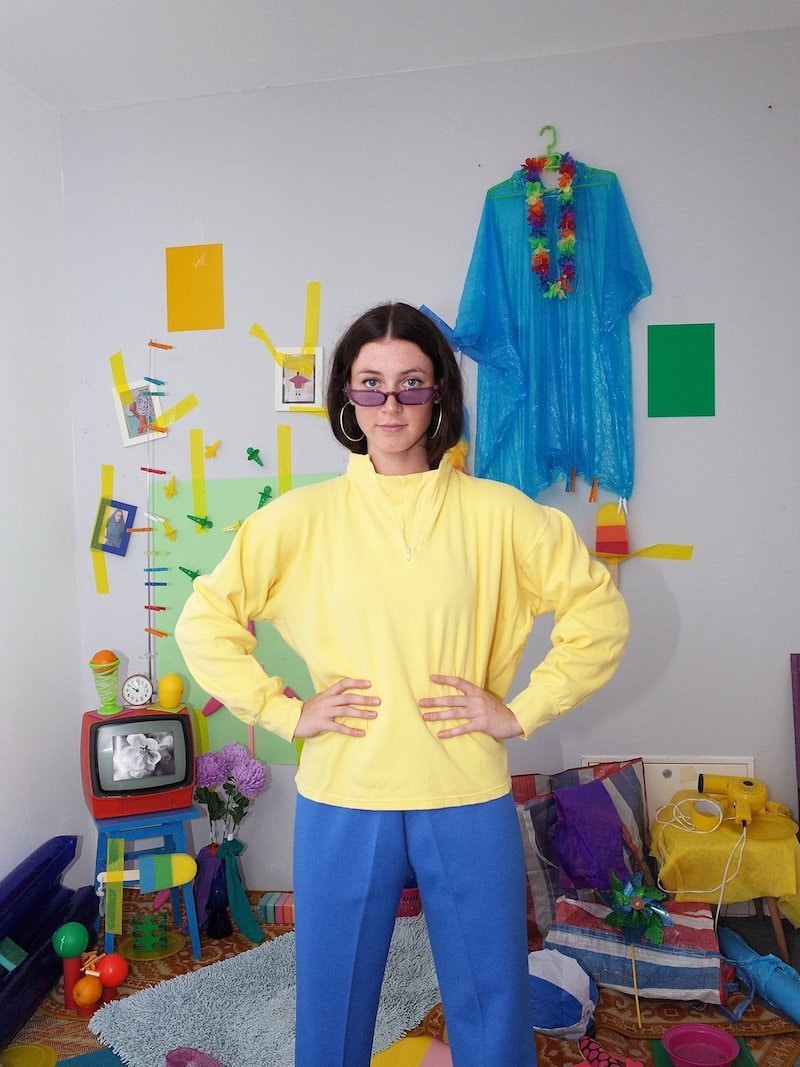 >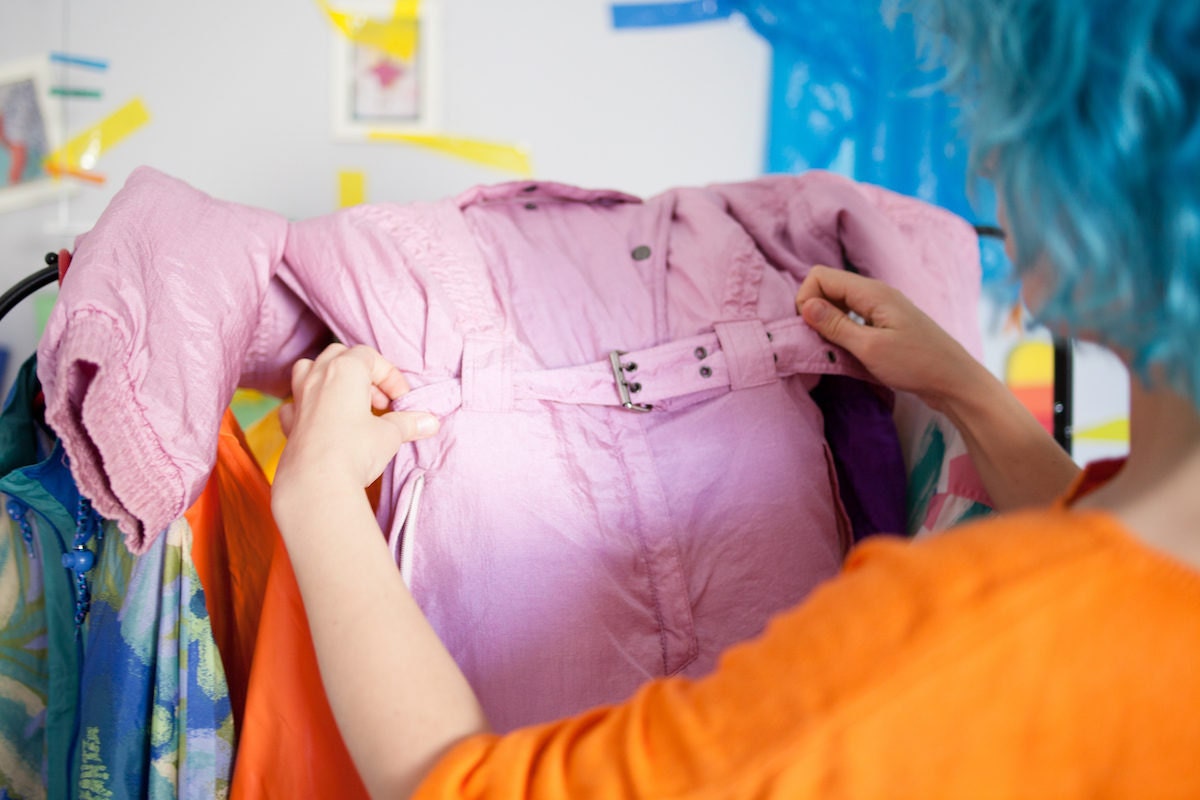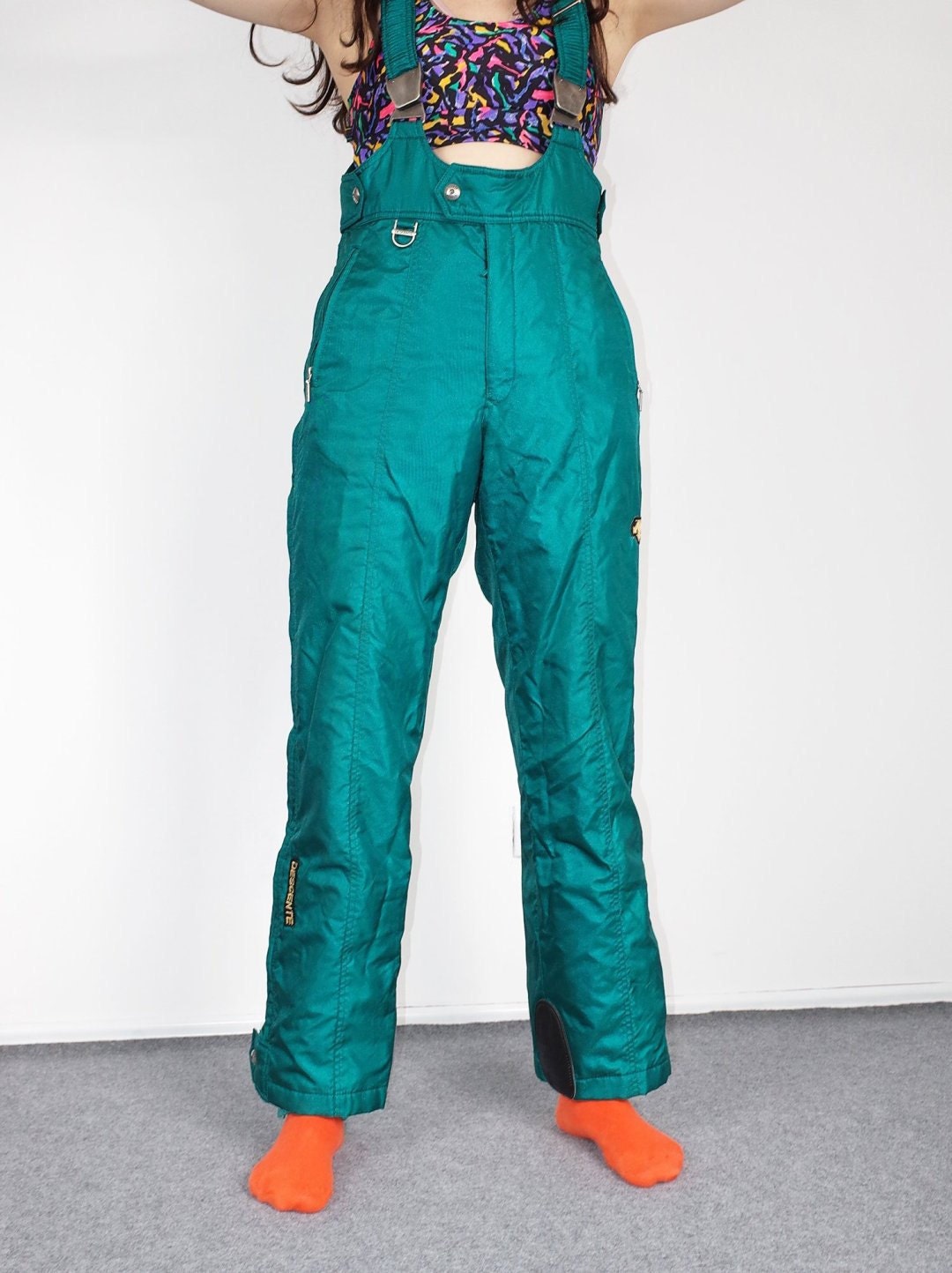 >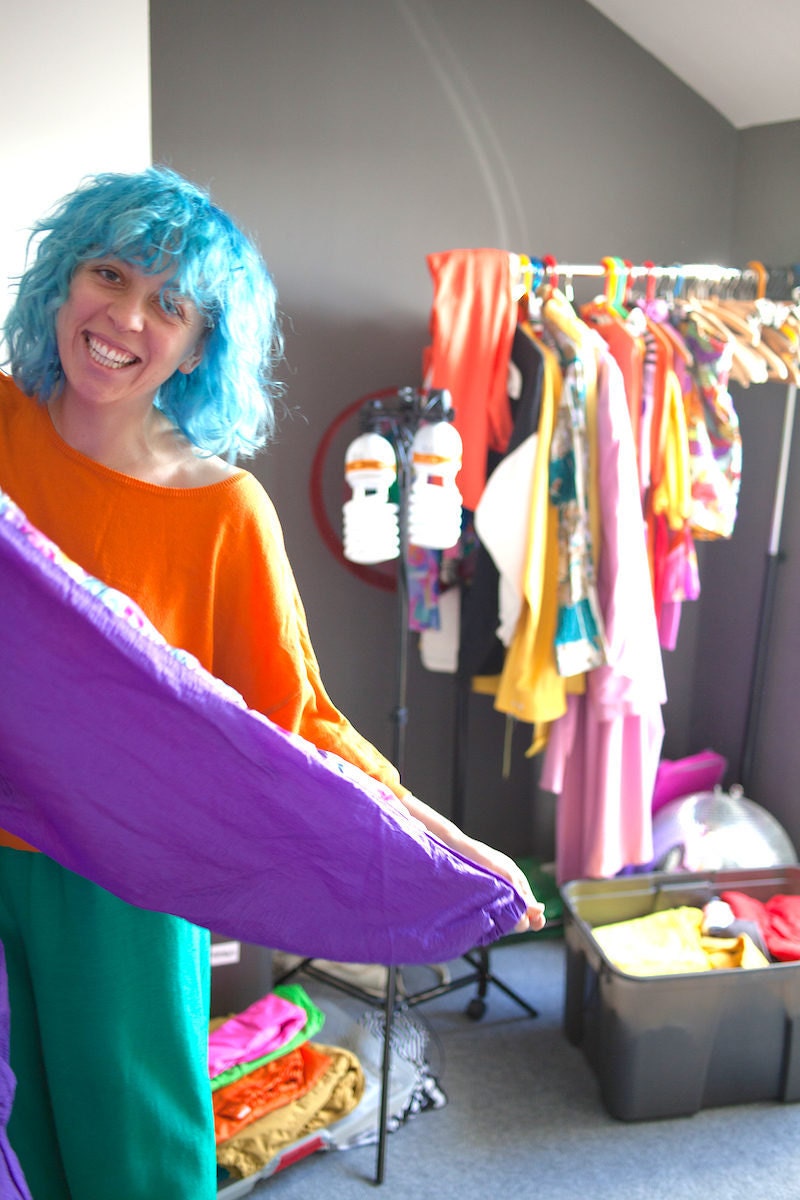 What's a typical day like for you?
In addition to running my shop, I'm also a freelance photographer, so it differs. Sometimes I spend entire days focused on my shop—searching for new items, preparing for photo shoots, shooting new collections, listing items online, providing customer service, shipping orders—and other days I focus on photography commissions. I do a lot of personal photography projects on the side, so I really don't have much free time.
What are some of your goals for 2019?
To work less, but more effectively. And to go on a great vacation!
Follow Oldwool on Pinterest, Facebook, and Instagram.
Photographs courtesy of Oldwool.