by Valerie Rains
Toronto-based designer Ashley Alexis McFarlane reimagines traditional African textiles to create her line of modern, playful, multi-purpose garments.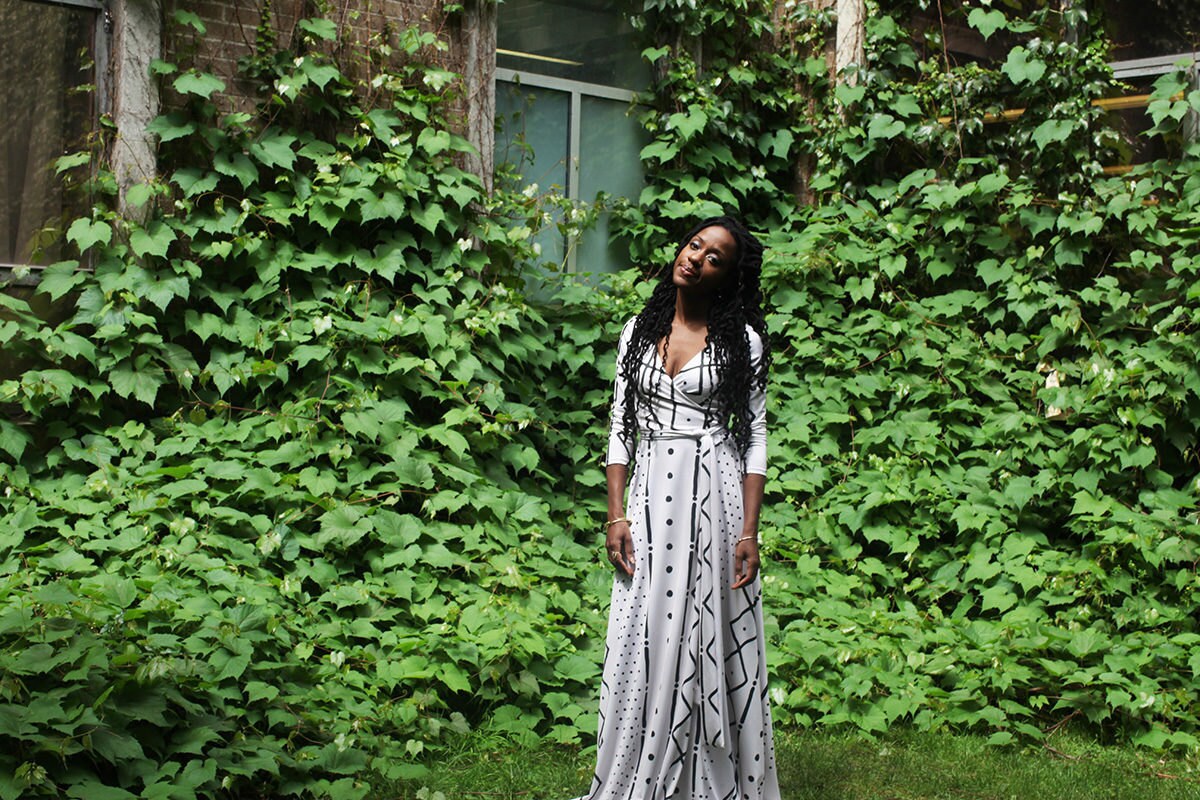 A
hibiscus print
that harkens to the West African goddess of fertility, beauty, and art. A Malian
mudcloth motif
associated with protection in times of transition. A
tie-dye technique
named for its likeness to life-giving water wells. All of these can be found in Ashley Alexis McFarlane's 
Omi Woods
 line of mix-and-match, made-for-everyone separates and special-occasion dresses, a fact that resonates with the maker and her passionate customer base in varied and personal ways. "It's kind of like with 
crystals
, how they say that you're drawn to a crystal that you actually need in your life," Ashley says. "I'll be drawn to a fabric visually first, then delve deeper to find out about its history and share that story with my customers. Some of them will purchase items because they want to imbue that specific energy into the occasion they're wearing the garment for—and some people just love the prints." Ashley's line isn't just about surface appeal—symbolic or otherwise. She also strives to create unique garments in shapes (and sizes, up to 5x) that suit contemporary bodies and lifestyles. Think modern maxi-dresses derived from traditional dashikis and convertible wrapped tops and dresses cut from her own exclusive stretch fabrics. And customer feedback is essential to her process: Commonly requested features such as pockets and slits have become mainstays of her designs. It's a maker-buyer relationship that benefits everyone involved. "When someone finds value for the meaning of a fabric in their life, and they actually wear it for an occasion—maybe they want to feel a little bit of comfort while they're dealing with a difficult situation—and they share that with you, that's just amazing," Ashley says. "It's absolutely magical to be able to do that, and to provide those pieces for women who may not have been able to find them anywhere else."
Read on to discover more of Ashley's story and shop the Omi Woods collection
.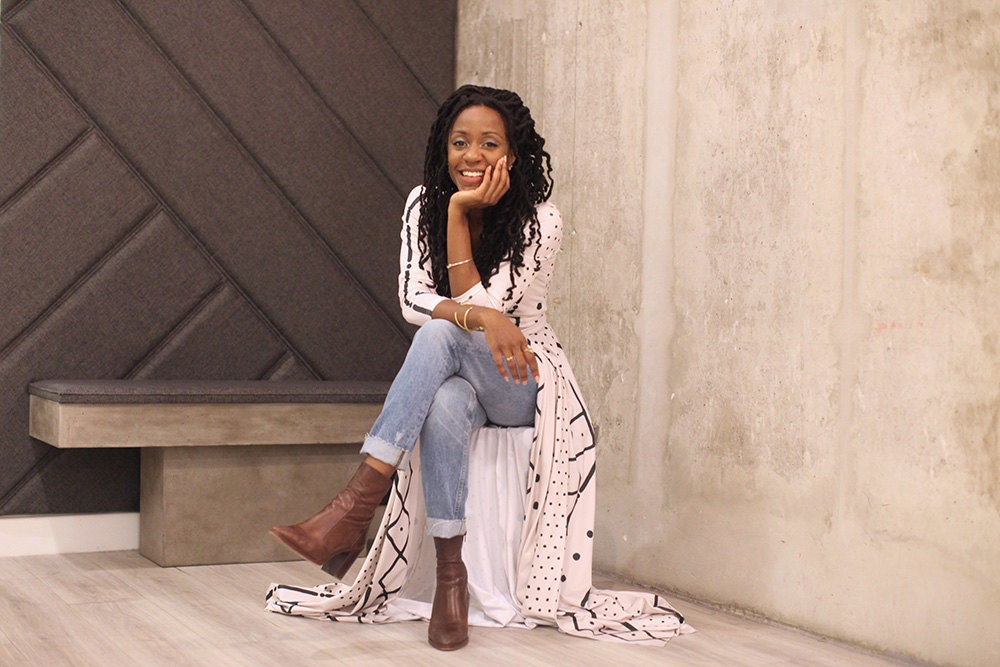 How did you become interested in fashion design? Did you dabble in any other creative pursuits first?
In my teenage years I was a poet, and then I went into documentary film; I loved both of those pursuits, but I wanted to find a creative path that could be a career, not just a hobby. I didn't think of fashion as a career at first either, I just always loved it. I used to take my ripped jeans and make them into skirts, and I shopped way too much. Finally, I decided to start making my own clothing. A friend gave me a used sewing machine and I took a class in Toronto; from there, another friend told me that if I was really serious, I should go to school, so I signed up for some courses at a local community college. At that time I was working in violence prevention and doing gender-based violence work, and it was pretty heavy stuff. Sewing was a tactile, meditative process that helped me kind of get away from that and focus on creating beautiful garments for a woman to feel empowered and cherished. When one of the dresses that I made,
the Zhara dress
, became really popular on Etsy, I was able to move into sewing full time. Since then, I've been able to keep developing and learning more, find out what clients like, and even take on staff. It's been a very organic growth process.
What's your workspace like? Do you work from home or have a separate studio space?
Right now I work from the
Joe Fresh Centre for Fashion and Innovation
; it's an accelerator space for startups that are doing innovative fashion work, and I just got in in May. Before that I was working from the
Fashion Zone
, which is downstairs; it's another incubator that's attached to a university here called Ryerson University. Joe Fresh gives us free space to work, and we have access to workshops, mentors, and information about grant opportunities. I do some of my production downstairs in the Fashion Zone, working with a seamstress and a junior seamstress. Previously I manufactured in Africa, in Ghana, but it became a little too complicated in terms of sourcing the fabric and the shipping times, so now everything is manufactured locally.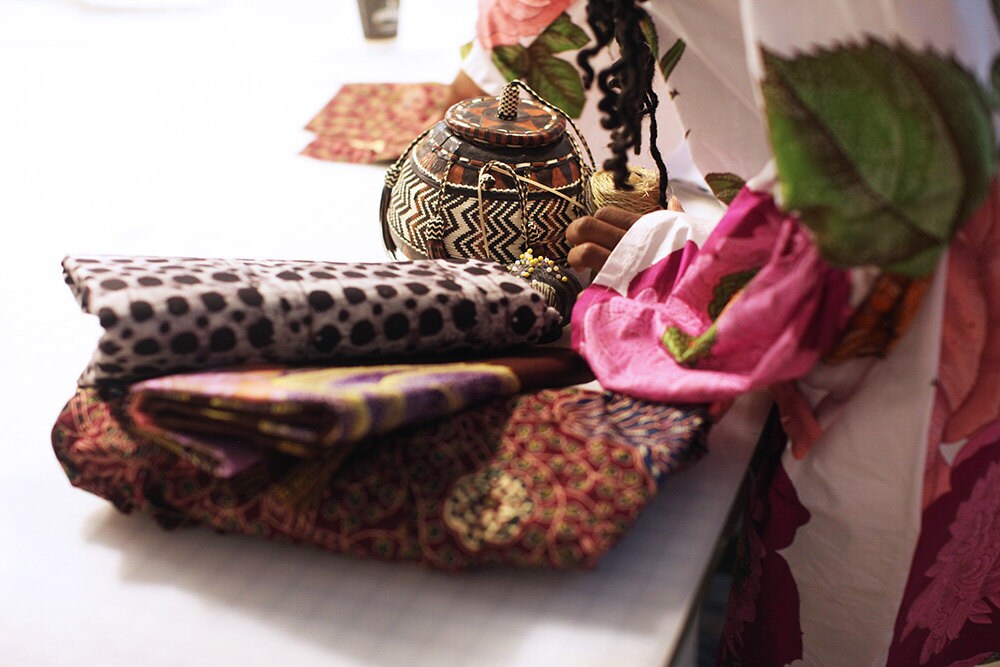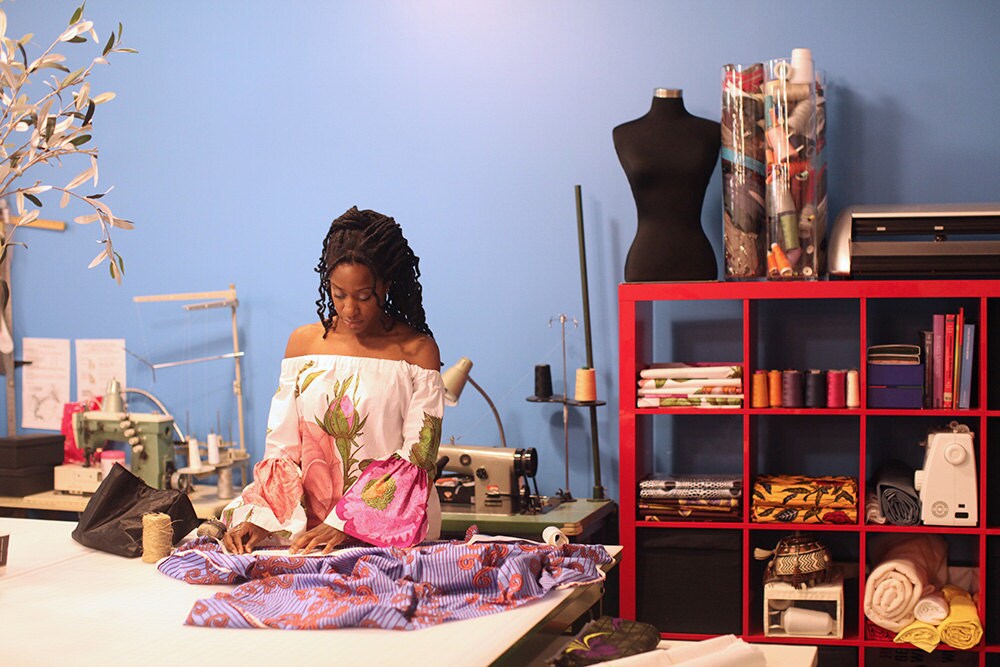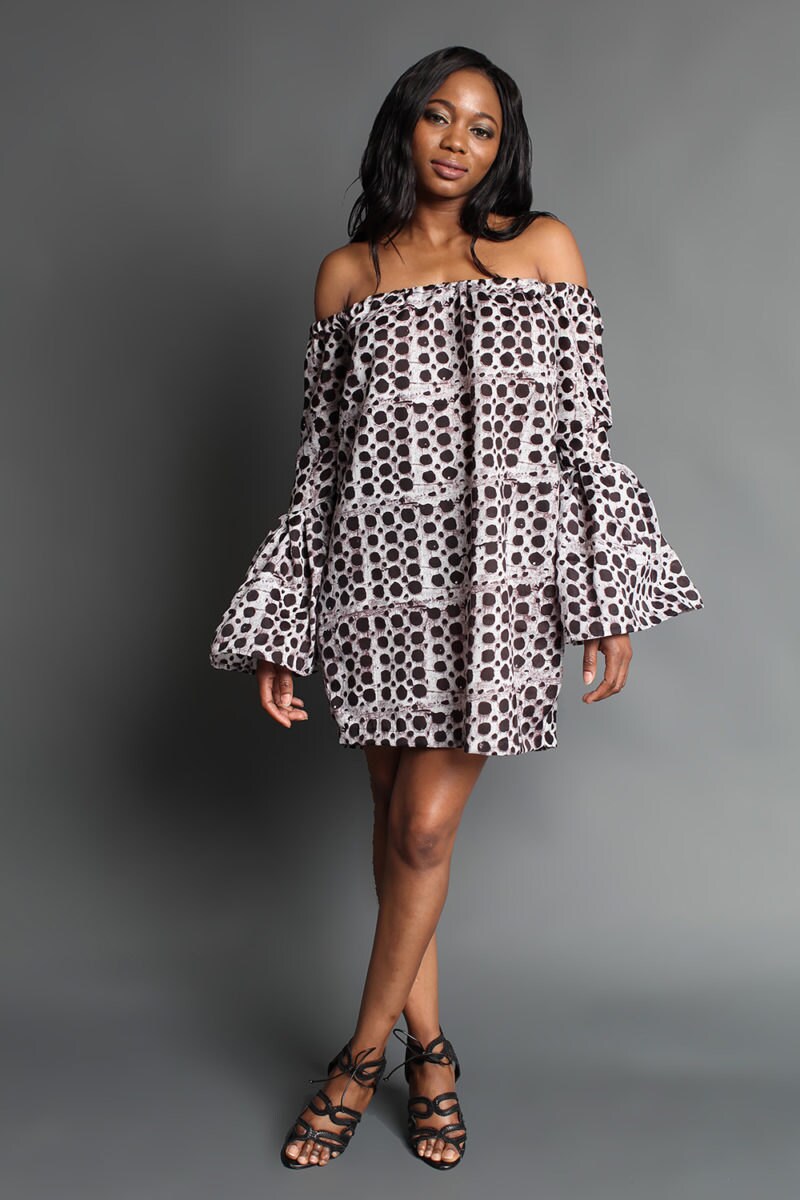 You've mentioned that sustainability is important to your business. Can you tell me more about how you factor that into your materials choices and production process?
I would say that I'm a transitioning brand. I started off designing with African prints just out of a love for the print and the culture, and then I began to learn more through documentaries like
True Cost
and
River Blue
about the impact of fashion on the environment. I started going to events put on by organizations like
Fashion Takes Action
here in Toronto and learning more about ways that I could make my products more sustainable. By some benchmarks, I was already considered sustainable—
my pieces
are made to order and manufactured locally, and we utilize fair wages—but I really wanted to make sure that the materials I was using were more sustainable too. Currently, I use a mix of fabrics: My jersey fabrics are made with biodegradable dyes; other fabrics are sourced from a brand called Vlisco, which uses low-spray African cotton and pursues other sustainability practices within the African context; and then I also use some regular fabrics that I import or buy from other Etsy sellers. Part of my work here at the Joe Fresh Centre is to research and develop my own African prints. My next line, coming in the fall, will be made with completely sustainable fabrics made from recycled plastic bottles and biodegradable dyes that don't pollute the world's waters. (
Omi
means water in Nigerian, in Yoruba.) I'm really excited about that.
In addition to the fabrics themselves, what are some of your sources of design inspiration?
I love going on Pinterest and just seeing what everyone's doing there. I love looking at all the high fashion collections online and seeing ways that I can bring some of those color elements or design elements into
my work
. And then I like looking at what other key Etsy sellers or other brands that are similar to mine are doing.
Is there anybody in particular that you have been inspired or influenced by?
Demestiks New York
—I think we need to acknowledge his hustle on Etsy. As a little seamstress starting out I always looked up to him, and I think he really inspired and informed the way to sell African prints online—and even just to sell garments online. If you study his silhouettes, he's had a lot of fit and flare items, so there were very few touch points in terms of sizing, which made it very easy to size online. He even put an elastic waist in most of his pieces. He was so far ahead in terms of what other designers were doing, and he just had this style and sensibility that has informed so much of contemporary North American African fashion. He did all that on Etsy, and he stays on Etsy. And Beyonce wears his clothes. So I just want to shout him out.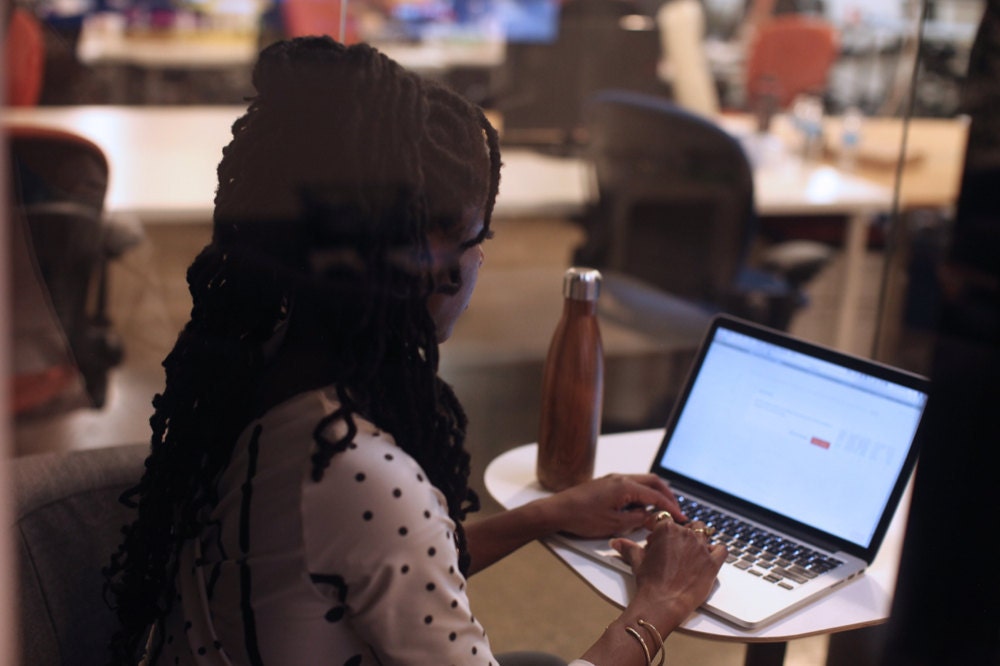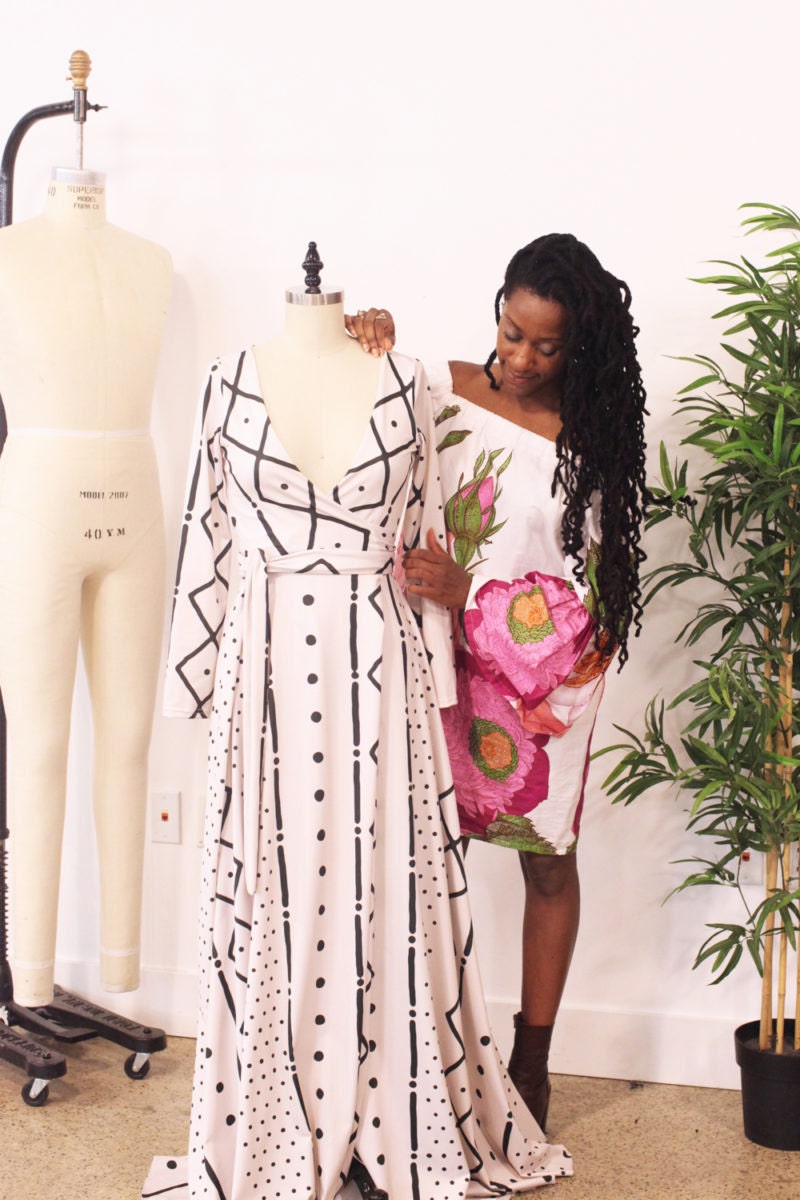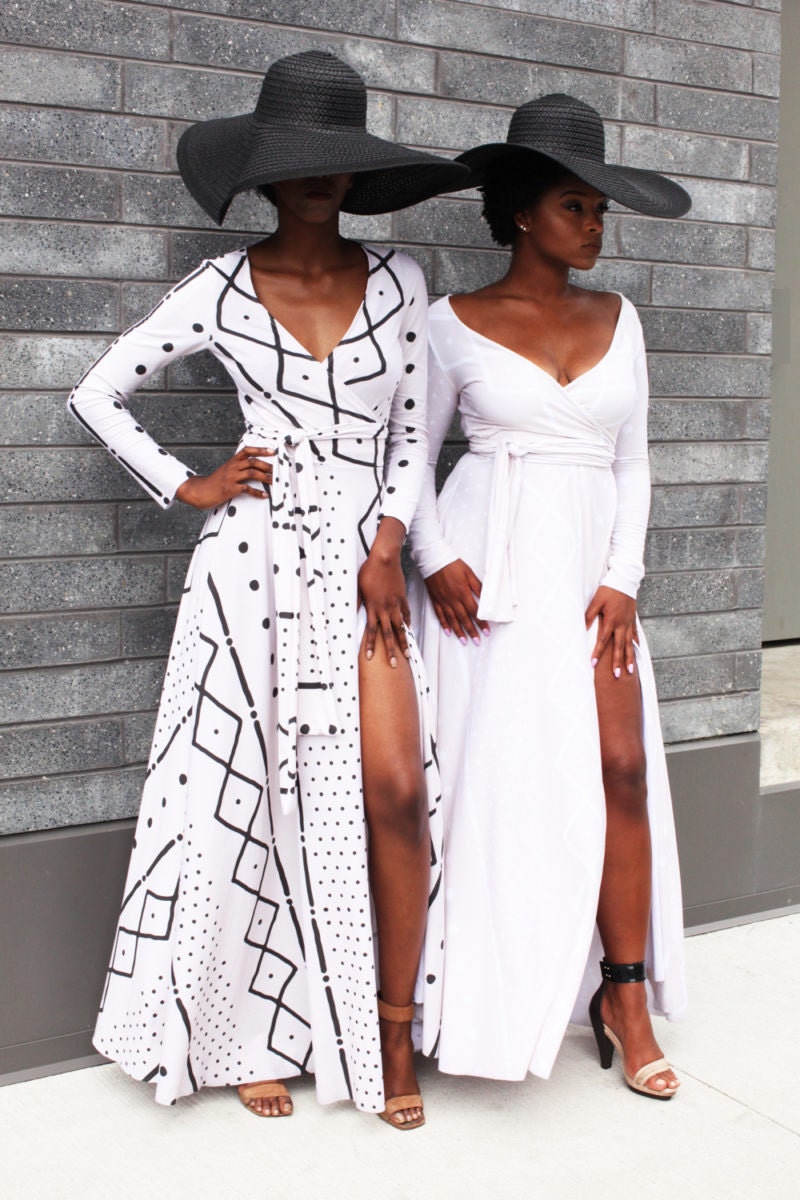 Does your shop have a best-selling item?
My most popular design used to be the
Zhara dress
, which is a dashiki design that's inspired by '60s bohemian fashion. Now it's being overtaken by the
Leila
and
Zalinka
set—it's really popular for prom season, and also for weddings. It's a two-piece set with a top and a skirt that you can wear at other times. The skirt has pockets and a slit—everything that our customers let us know they wanted in a skirt—and the top can be wrapped a few different ways, either so that it shows a little tummy or midriff, or so that it completely covers you up. And because the design is pretty simple and straightforward, it highlights the print more.
What about your personal style—what would be a go-to weekend outfit for you?
I love stretchy bodycon dresses—that's why I'm moving more toward making stretch pieces. Then I would add an African element, be it a bag or a head wrap or one of my own jackets, and then a comfortable but fashionable shoe, because I like biking. Nice flat sandals or a skimmer in a standout color.
What have been some of the most exciting moments or proudest achievements of your creative career thus far?
I think one of my most exciting moments has to be participating in New York Fashion Week Africa in 2015—to travel to another country for that and to be with such amazing designers was something I never would have imagined when I started out. That was a big one, and also just the growth of my shop. They say it takes five years to figure stuff out, and now at the seven-year mark, there's a pivot happening for me. I started selling on Etsy with a product that I loved and aspired to learn more about, in terms of the African Ankara print, because I'm originally Jamaican and I can trace my lineage to Ghana. As a member of the diaspora, it's a way for me to learn more about my culture. And now, to be in the process of merging that culture with my current interest in stretch, and with my Caribbean heritage and other indigenous cultures, I feel like I'm in a really good place. I'm really excited about everything that's to come and everything that I've learned thus far.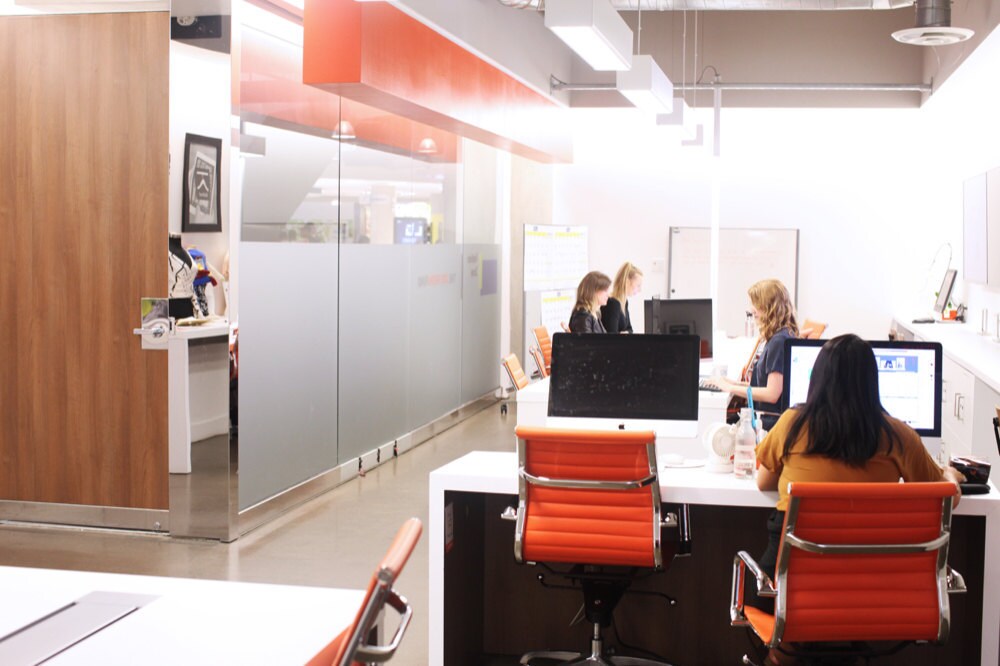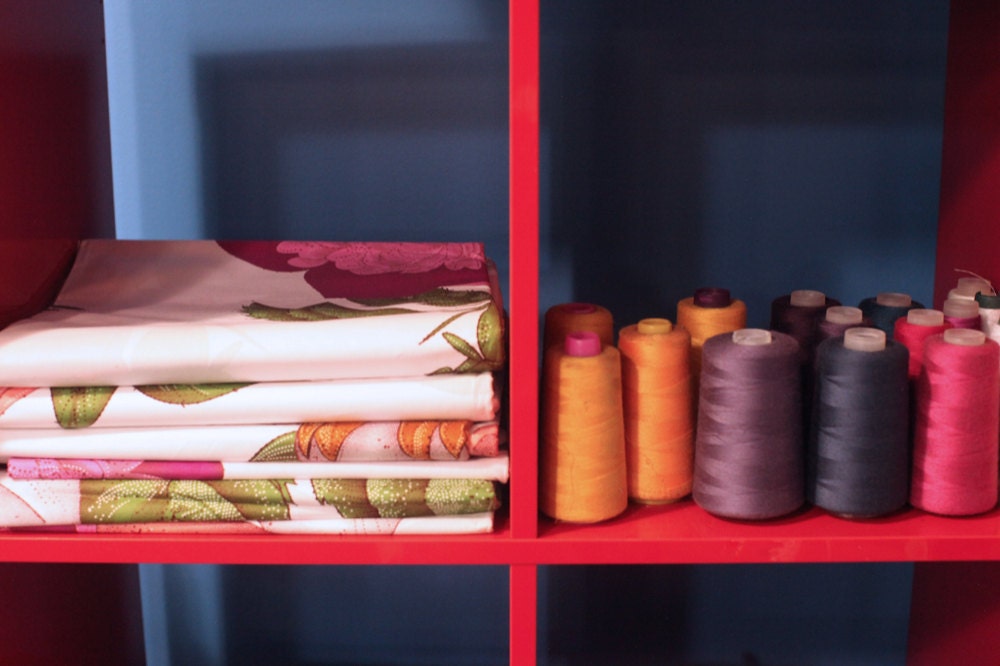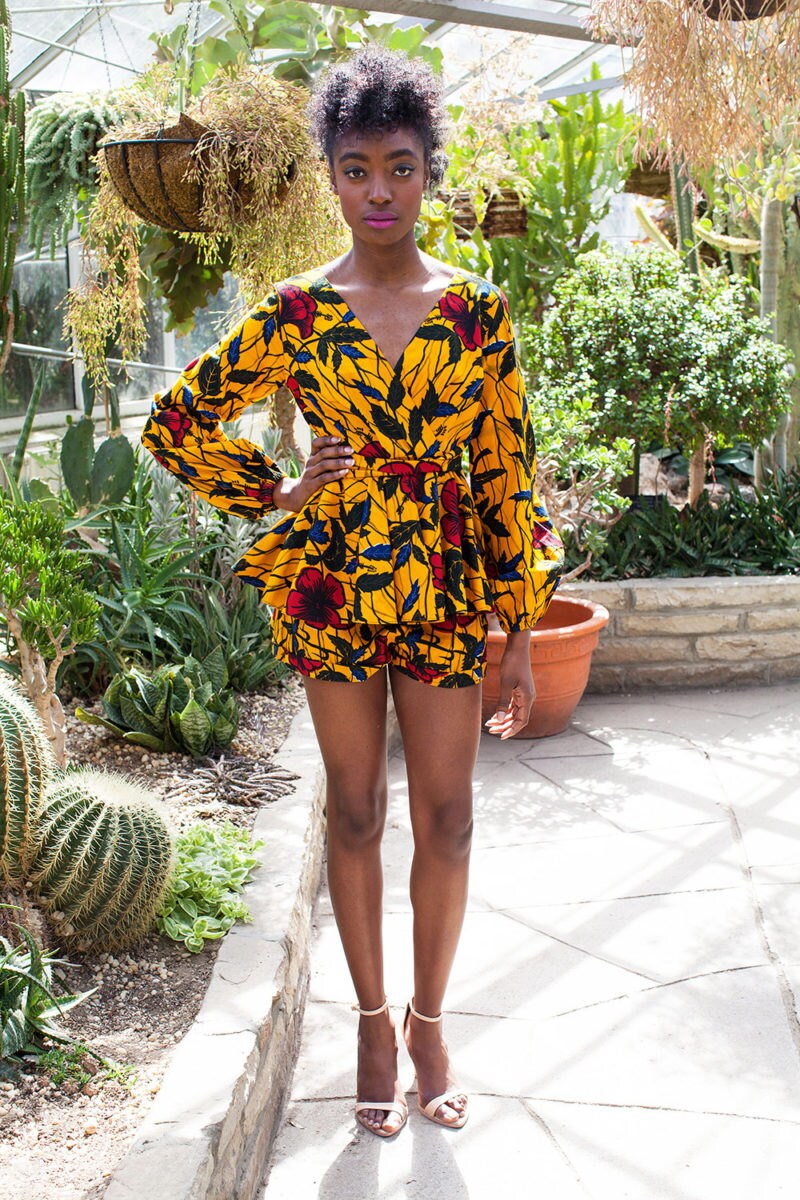 What are your hopes for the future of your line?
That's an interesting one...there's definitely a feeling like, we want to be a million-dollar brand. But really, I just hope that my brand continues to allow me and the people who work with me to be financially secure, financially free, and to continue to work sustainably and move toward being in more alignment with the environment and the earth. To really explore and have an impact on the appreciation for indigenous prints and the beauty and color of the feminine figure in all its shapes and sizes, it's just a really beautiful story that goes throughout time. And it's nice to have your own little seat at the table.
Follow Omi Woods on Instagram and Pinterest.
Photographs by Olivia Clawson.