See how this stylish seller's found objects—crafted from brass, glass, and stone—add timeless charm to modern living spaces.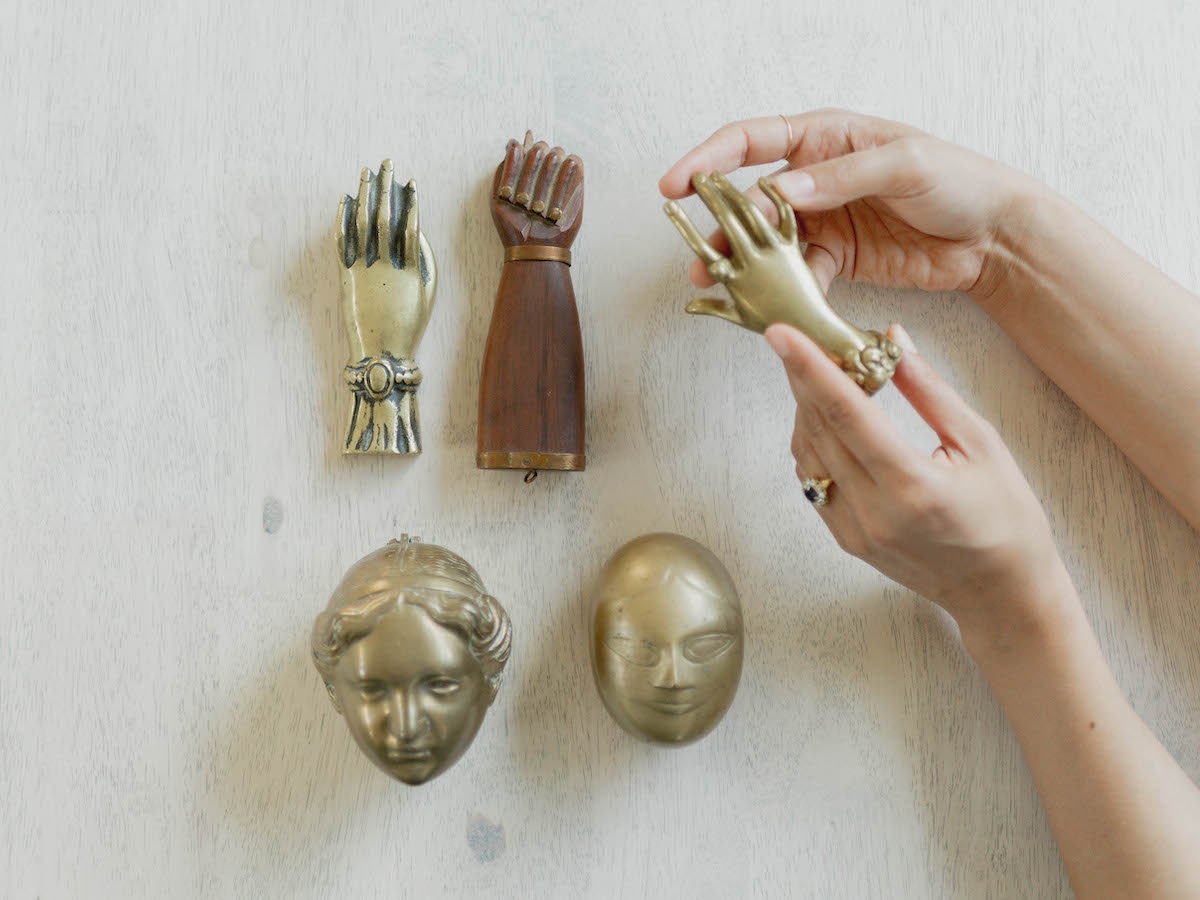 In our Featured Shop series, we shine a light on a standout shop from Etsy's talented seller community, offering readers a behind-the-scenes look at their process and story.
As all avid collectors know, the objects we choose to keep in our homes can influence the energy we bring to our daily activities. The smooth heft of a vintage brass bottle opener in your hand, for example, can turn the task of uncorking a fine wine into a moment of surprising pleasure. Mara Caballero, vintage connoisseur and curator of Otherwise Shoppe, explains it so: "I want to fill my home with lovely pieces that inspire me every time I see and use them," she says. "If you collect pieces you love slowly over time, mixing new and old, your home will be perfectly unique to you." Her passion for hunting for artful, meaningful homewares echoes beloved advice from poet William Morris: "Have nothing in your house that you do not know to be useful or believe to be beautiful."
Shop the Otherwise Shoppe collection
Stocked with antique and vintage finds that span 1880 through 1980—including everything from elegant-yet-functional candlestick holders and door knockers to stately decorative statuettes and even a petite brass cowboy hat—Otherwise Shoppe beautifully blends enduring quality with an appreciation for the eclectic. Crafted from substantial materials like glass, iron, ceramic, and wood, each of Mara's carefully handpicked pieces is made to last for generations. "The lovely thing about vintage and antique pieces is that they have lived and survived quite a long life already," Mara notes. "They've proven their resilience and I think that we shouldn't be afraid to use them." 
Read on to discover Mara's approach to curating a peaceful and personable living space—then shop Otherwise Shoppe collection.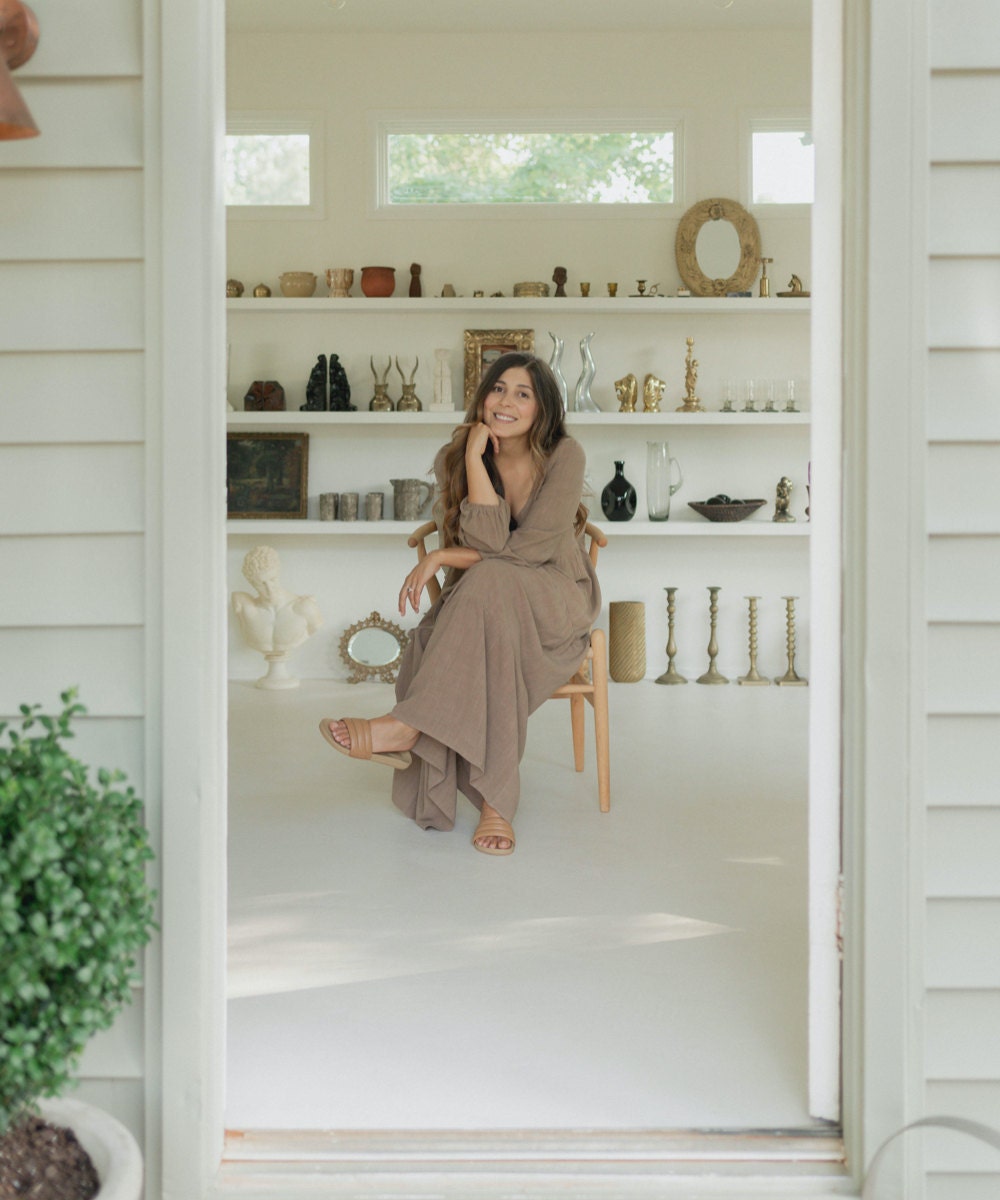 What's the meaning behind your shop's name? 
Saving beautiful vintage pieces is everything to me. My shop name, Otherwise, is meant to encourage people to think about what will happen to these objects and to our planet if we do not adjust the way we live, the way we buy, the way we consume. What will happen otherwise? My hope is that my collection inspires a desire to buy well-designed and unique pieces that already exist in the world.
What's your approach to decorating using vintage finds?
I believe in slow styling. It may take longer, but I believe it's worth the effort and intention. The pieces I personally collect are reminders of moments in time, whether hand-me-downs, vintage, new, or handmade. I love to layer pieces against a neutral backdrop of simple furniture and muted colors because that helps me create a peaceful, interesting, and individual home.
I'm naturally more of a minimalist, so I often envision my pieces as a centerpiece in a more minimal home, and that's how I style them: very simply, so that the piece itself is celebrated without distraction. I try to carry that same peaceful, thoughtful experience into my shop's branding and packaging, too. I hope that when someone visits my shop they feel the intention behind it.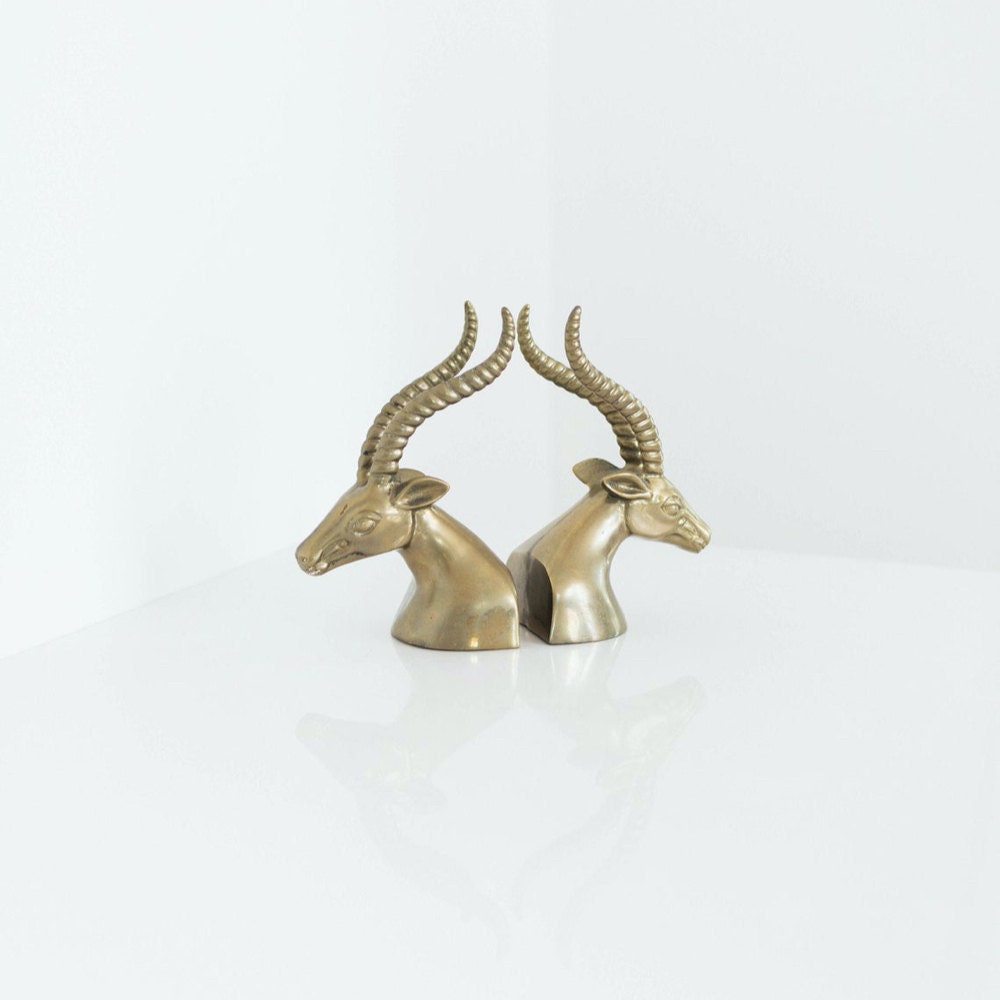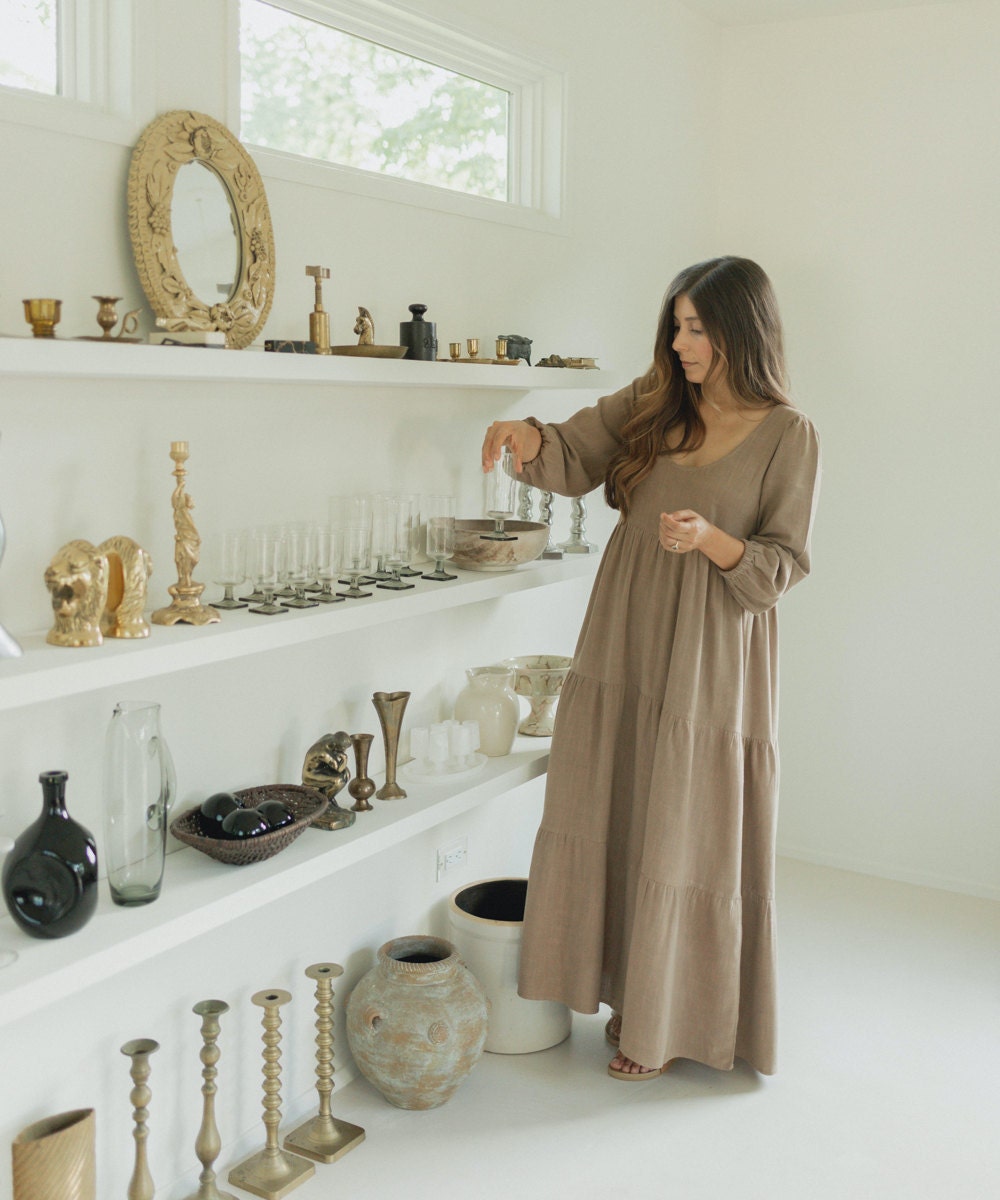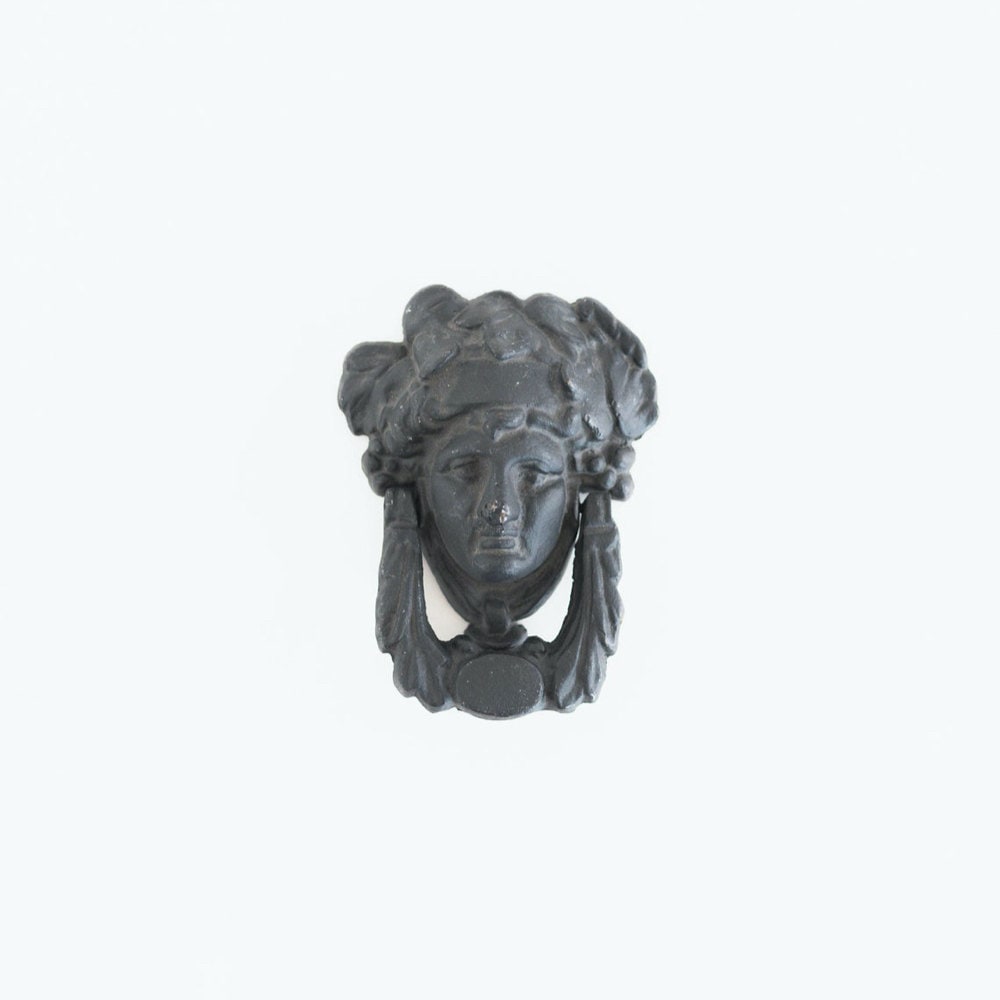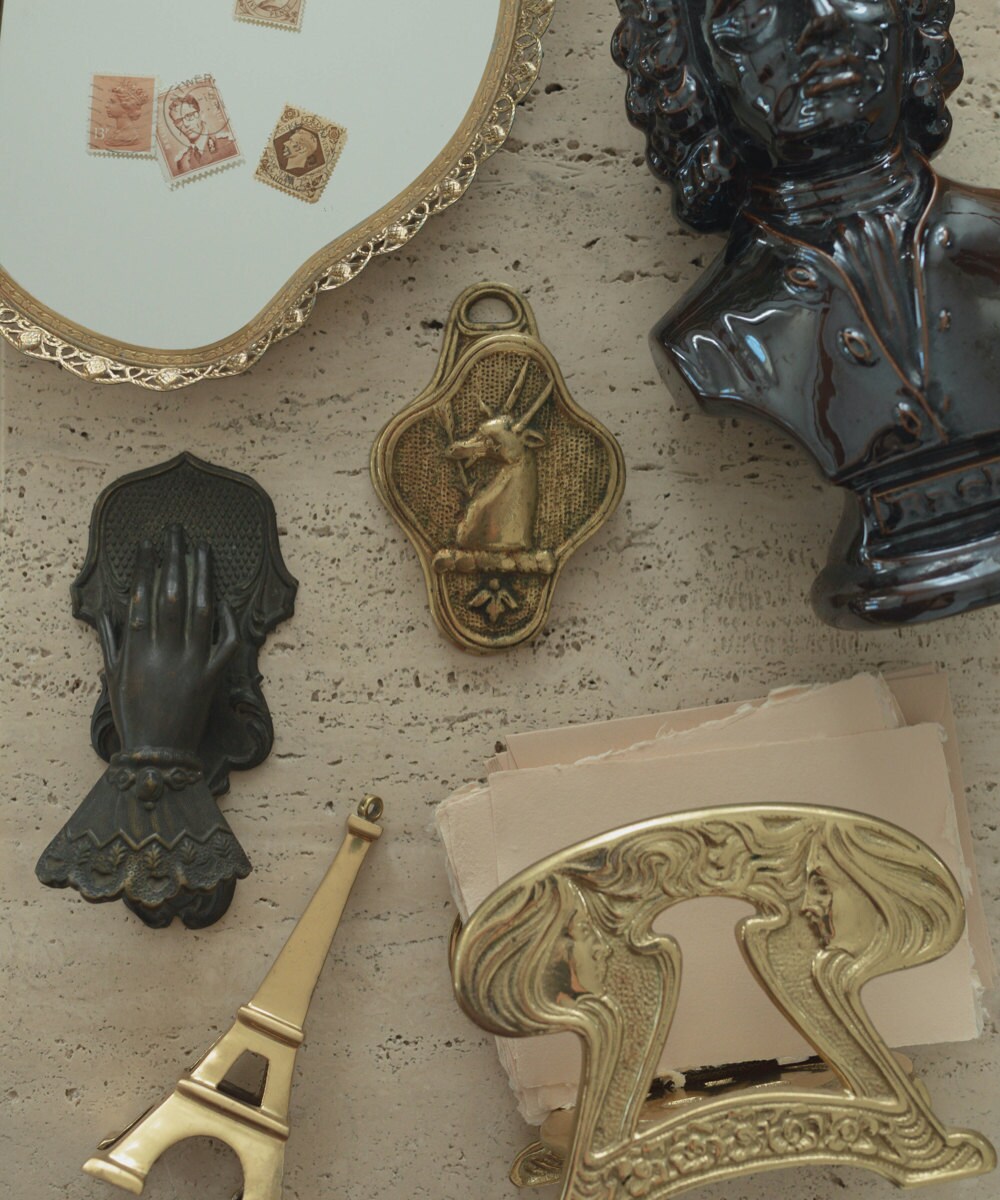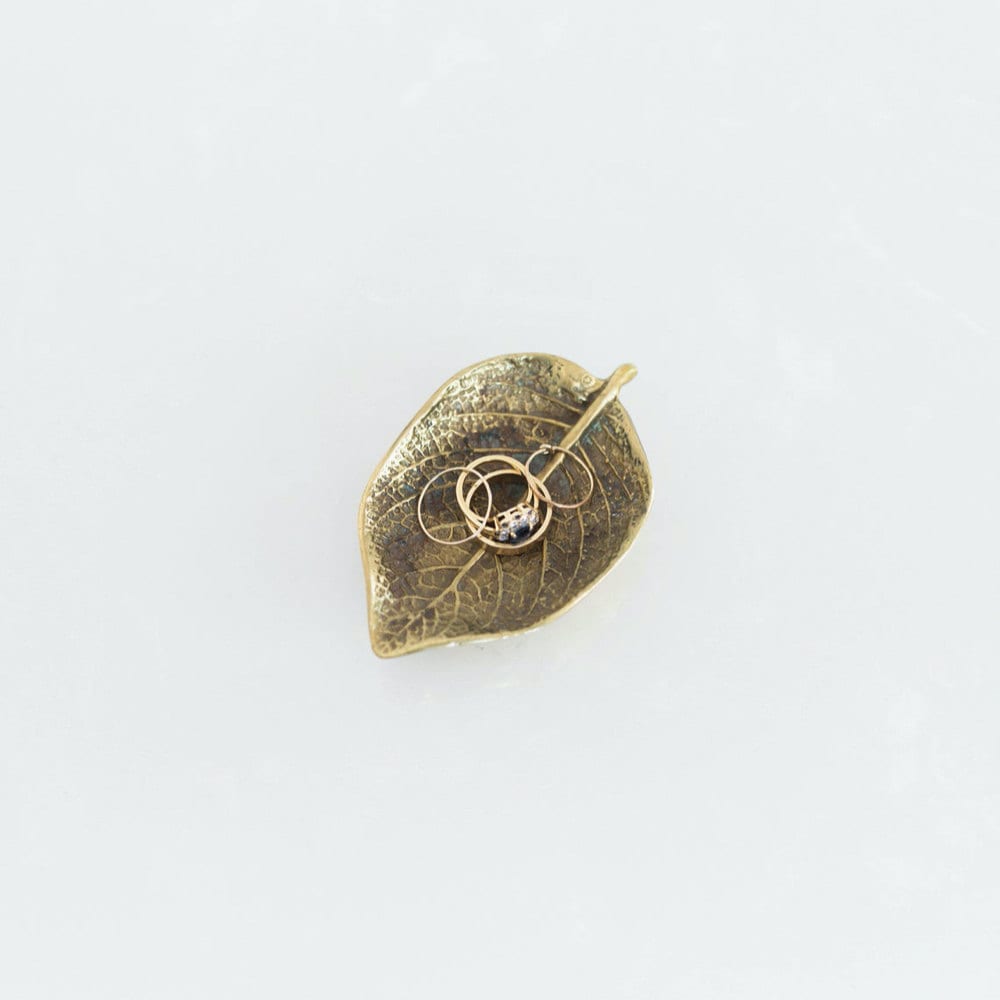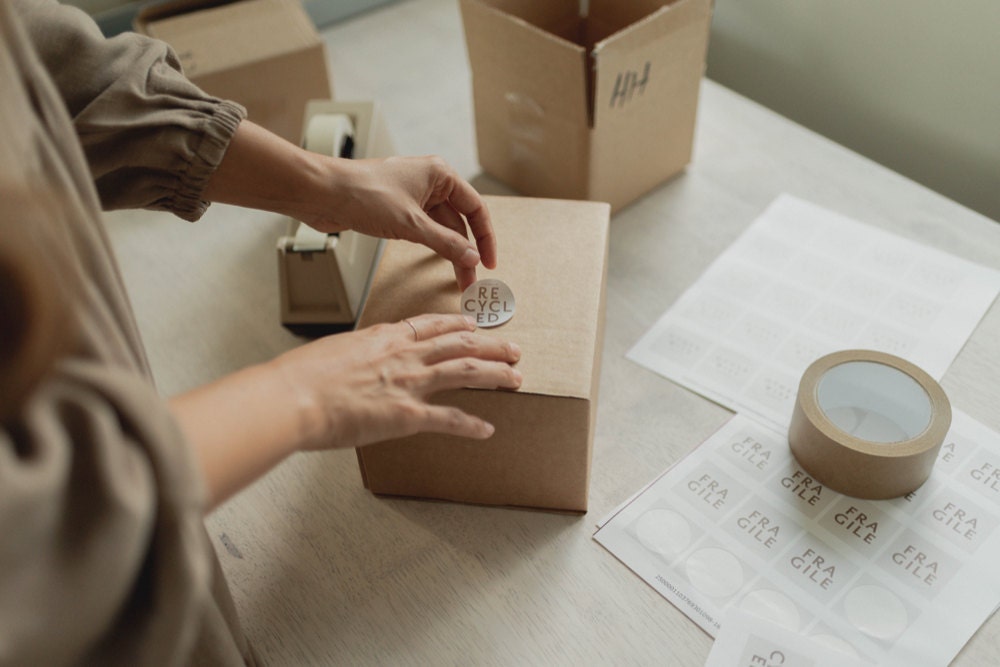 What qualities do you look for in the objects you select for your shop?
I do my best to pick things that are simple, functional, beautiful, and timeless. I look for muted earth tones in a simple palette of browns, beiges, whites, grays, blacks, and the occasional green. My preference is for objects made from materials like glass, stone, ceramic, brass—well-made, heavy, quality pieces with interesting shapes or textures. I'm looking for not just visual heft, but actual weight. If it's brass, I want it to feel substantial.
I also love to find things that are handmade and artisan-made, like hand-forged iron and blown glass, where you can see the human touch. Maybe heavy glass isn't considered "refined," but personally I love to find cups that have a weight to them, that you can tell are handmade because they're not all exactly the same or maybe they have air bubbles. Truly, I'm just looking for pieces that inspire me. It's a very intuitive process.
Where do you find these treasures?
Living in Charlottesville there are quite a few antique shops within a 45-minute drive, and I'm usually gifted with a beautiful drive through the mountains and countryside to get to them. It's a very peaceful experience. I love that my business supports small local shops, which are often run by women. So, when someone buys something from my Etsy shop, they're supporting my small business, which is run by a Latinx woman (me!), and the small businesses that my shop supports. It's a beautiful cycle.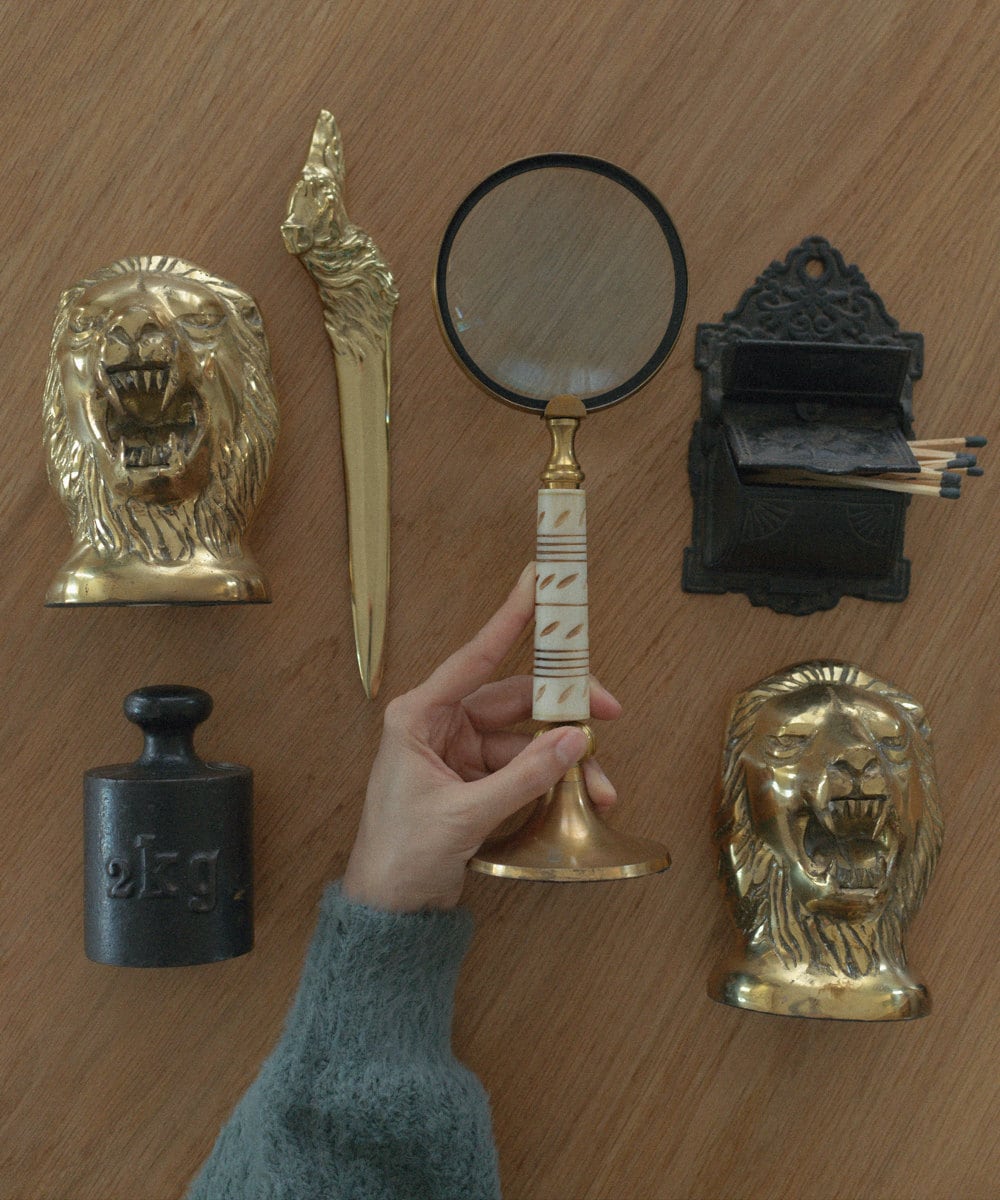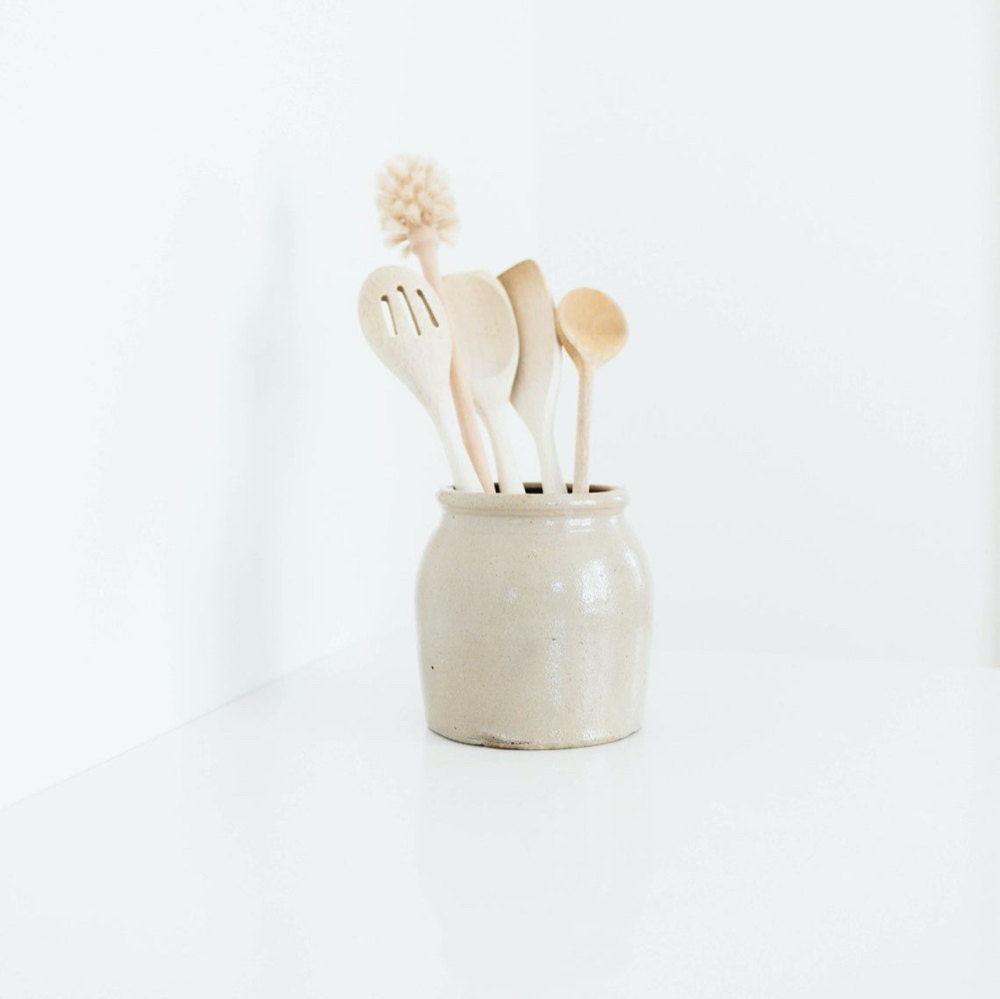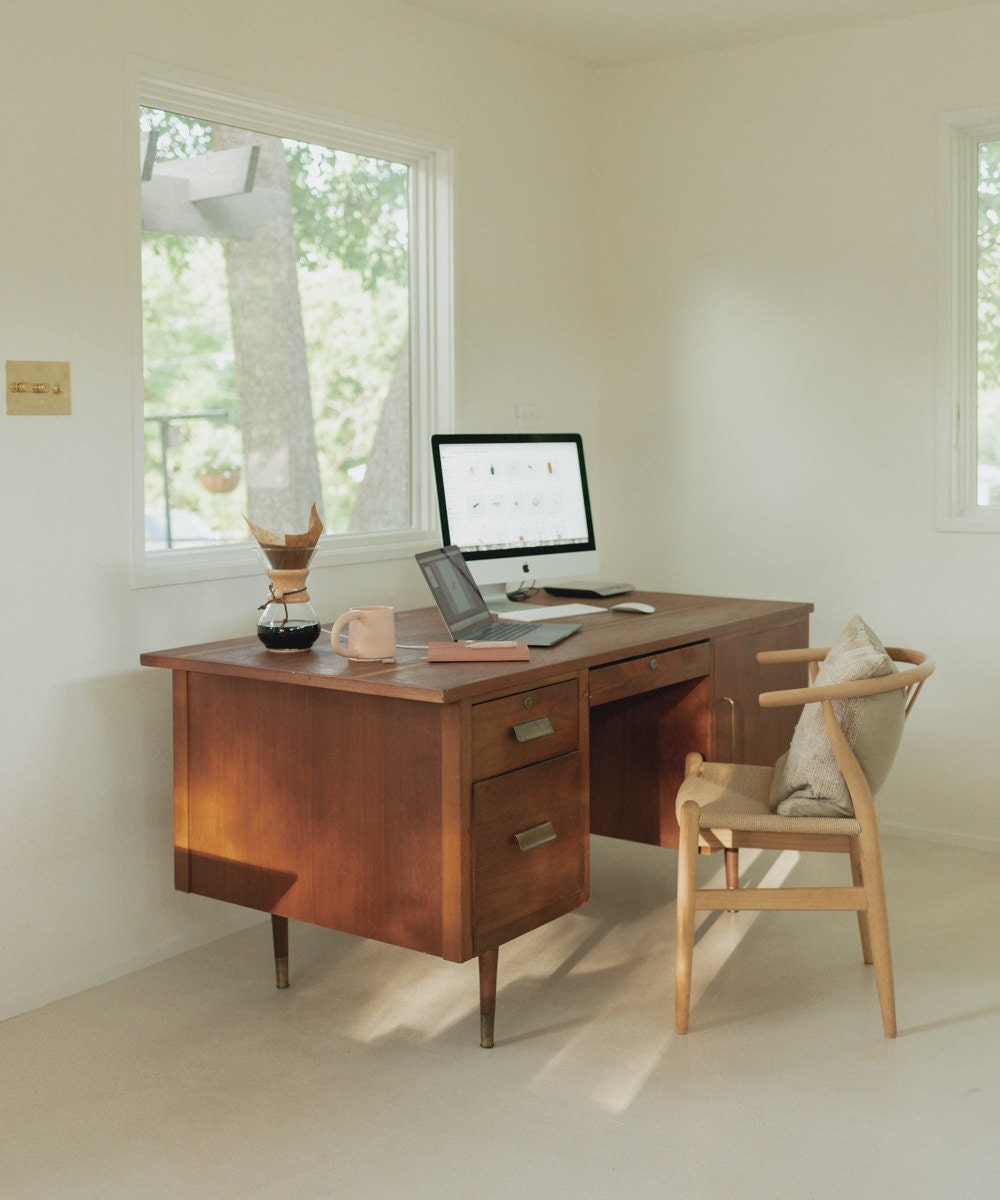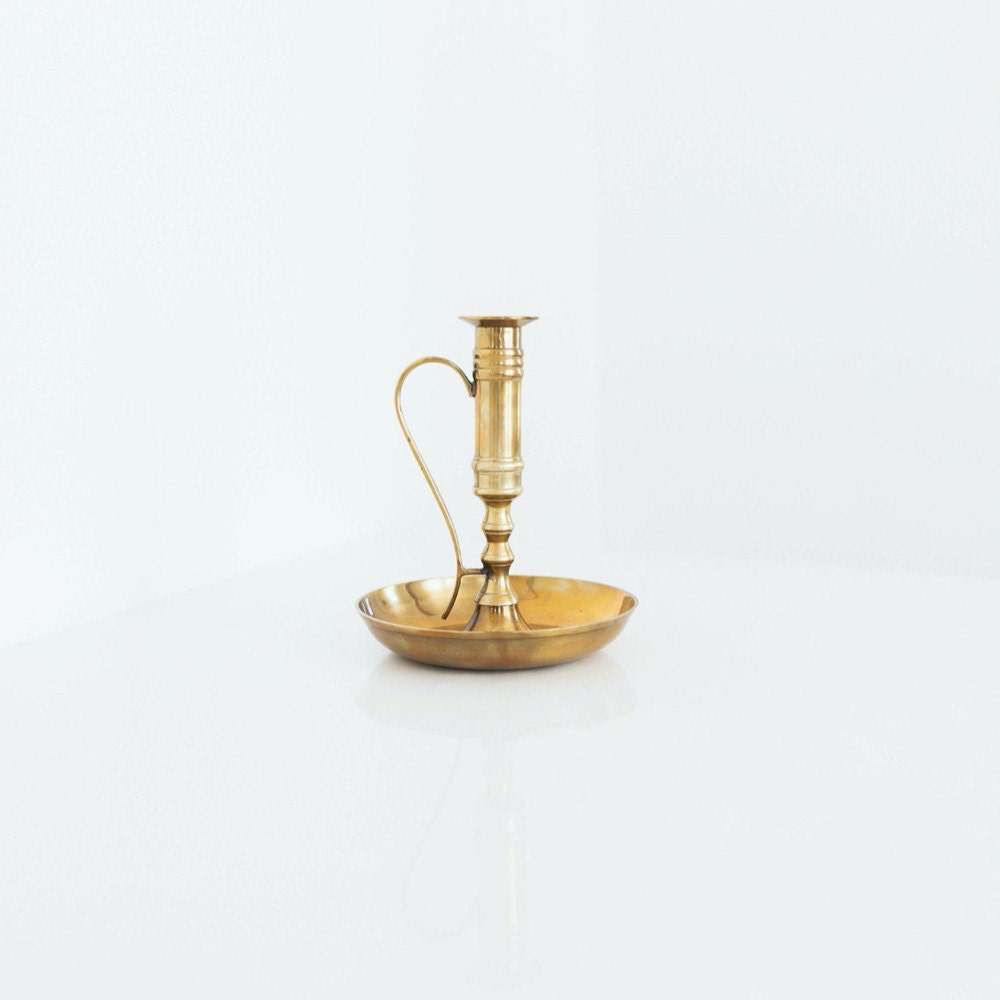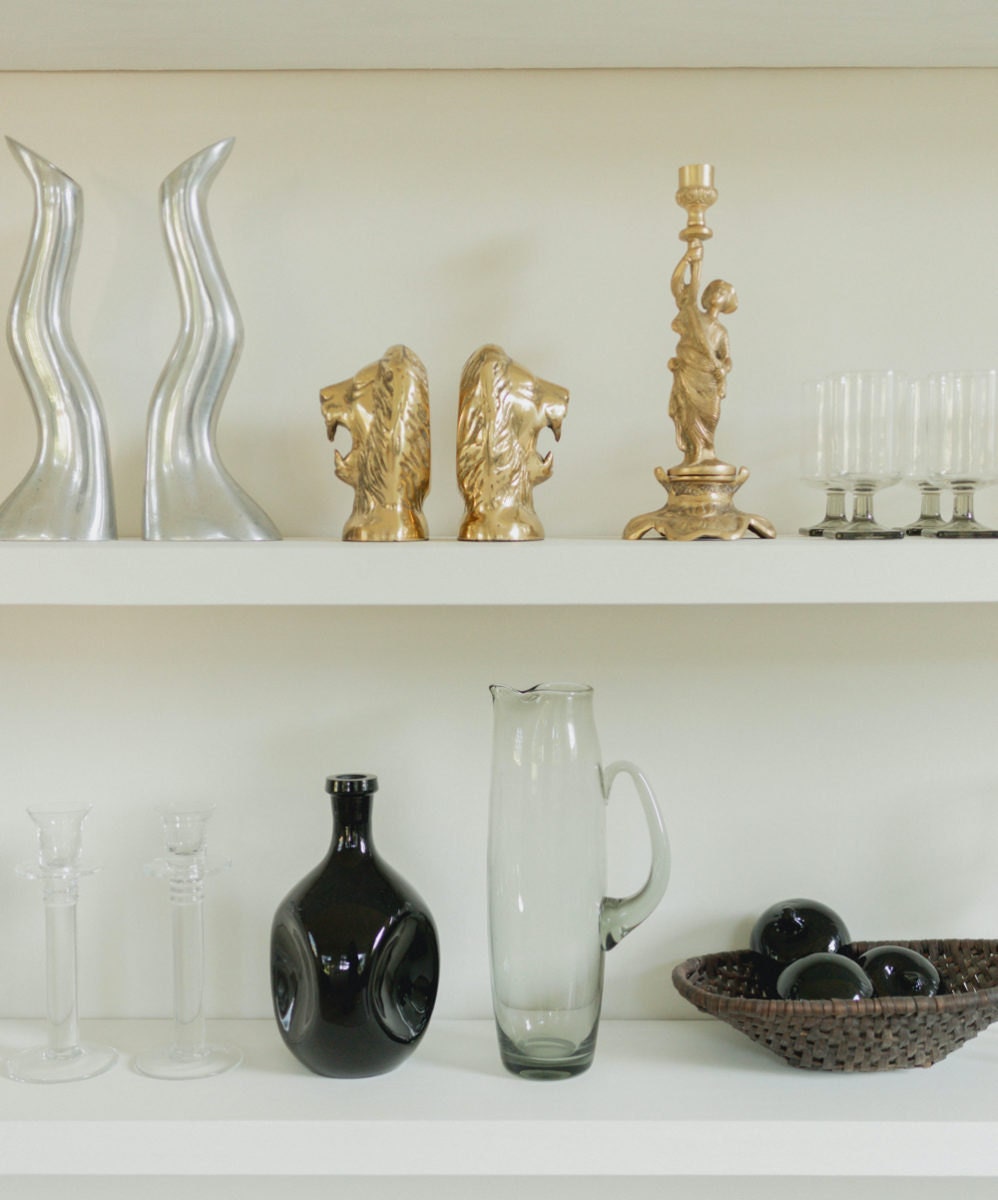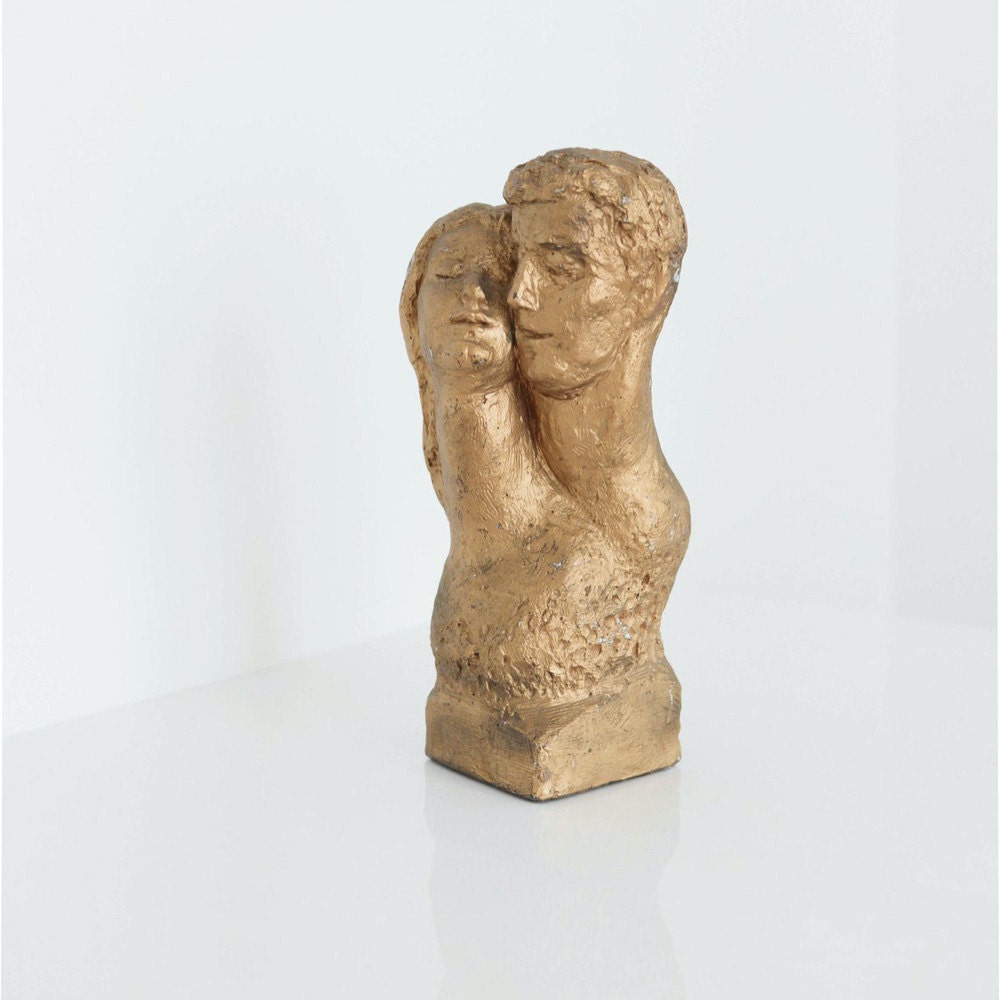 How does local history influence your collection?
My collection has grown to be true to where I live in Charlottesville, which is an older part of the US's east coast. When I started antiquing here, I kept finding these heavy brass home objects: candlesticks and candle snuffers, paperweights, letter openers, leaf-shaped brass, catch-all ring dishes. So I just did a little bit of digging and found that they were made by metalsmiths local to this area, called the Virginia Metalcrafters. It's neat to see how a place influences the objects that are found. 
What trends have you noticed in your shop?
I try to be aware of trends but not let them drive me. I'm not trying to sell throw-away pieces, but hopefully something more meaningful that will last many generations. I do follow the trends of my own shop, and if I have a hard time keeping something in stock—like antique stoneware crocks for holding utensils and female figurines, currently—I try to make an effort to find more when I can.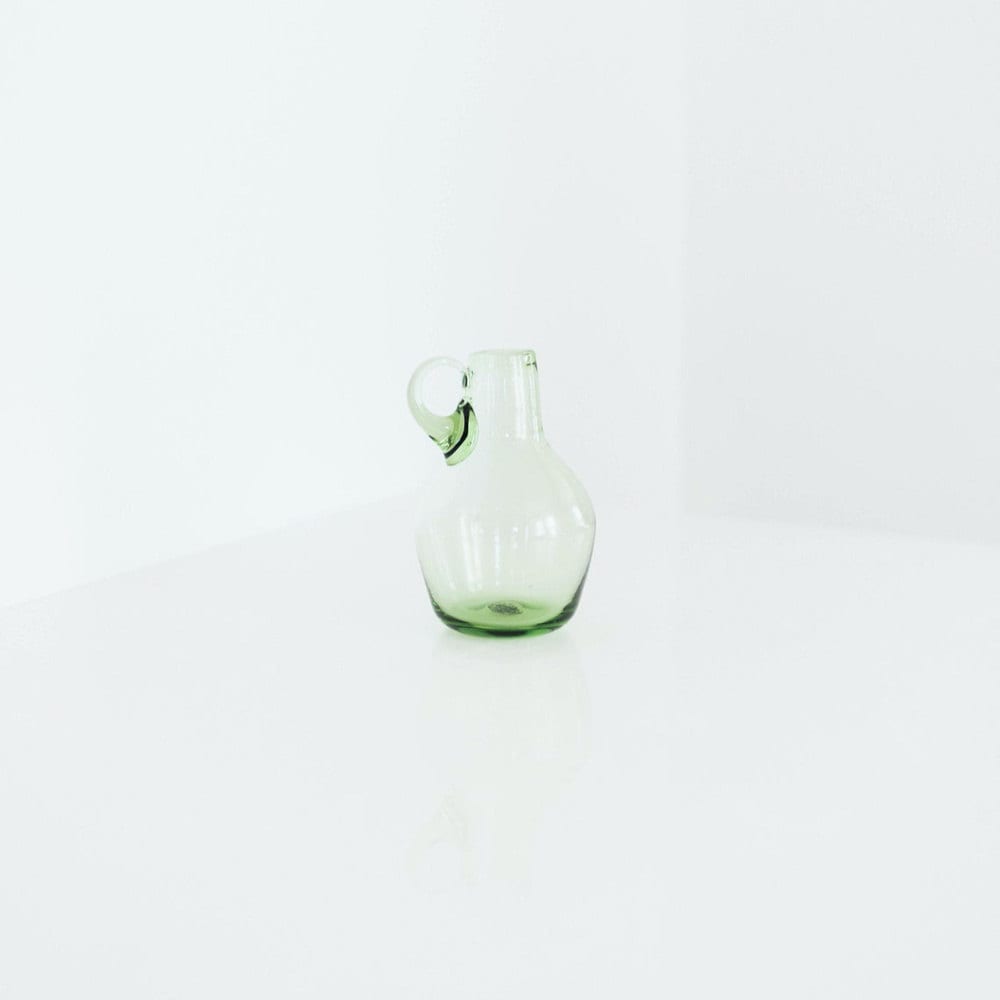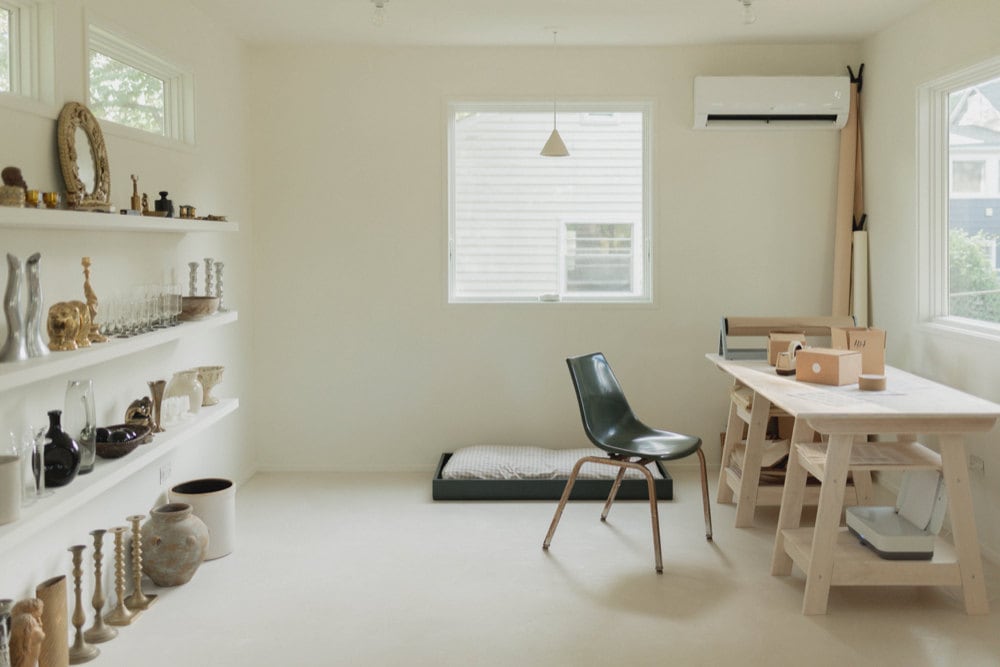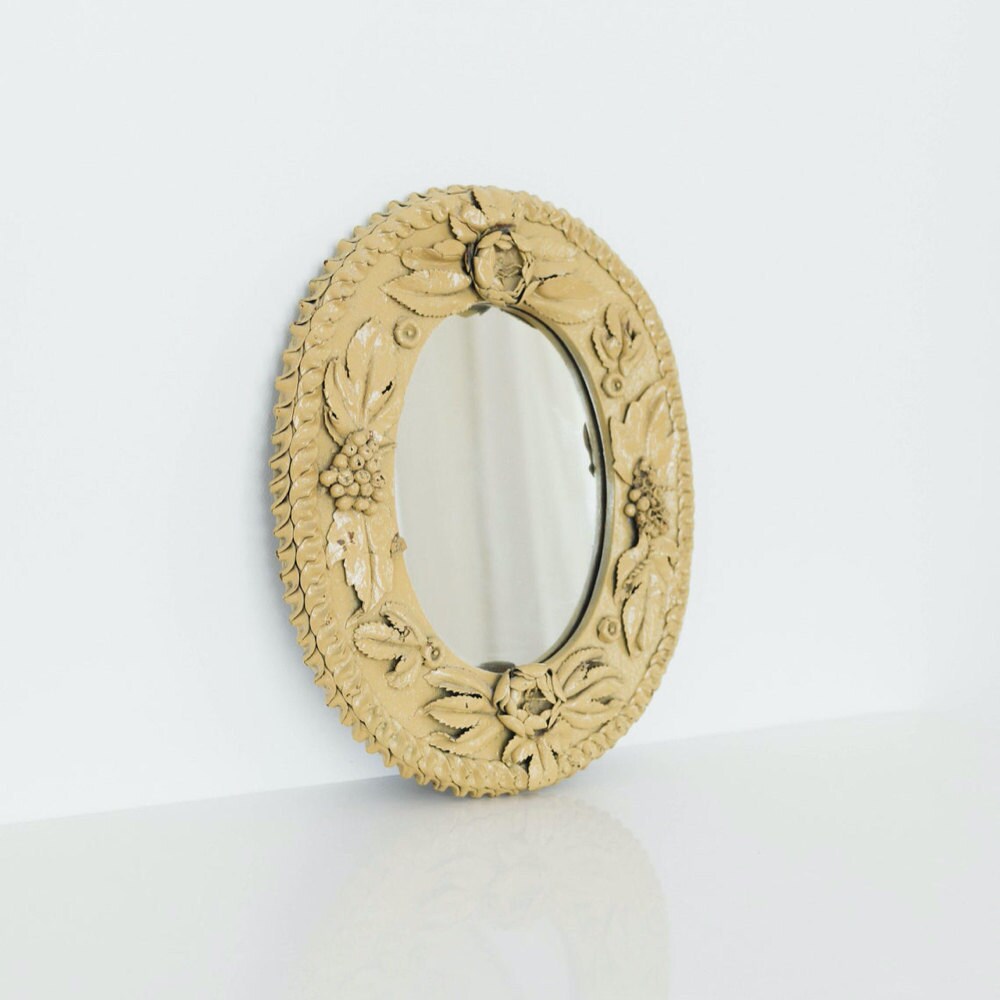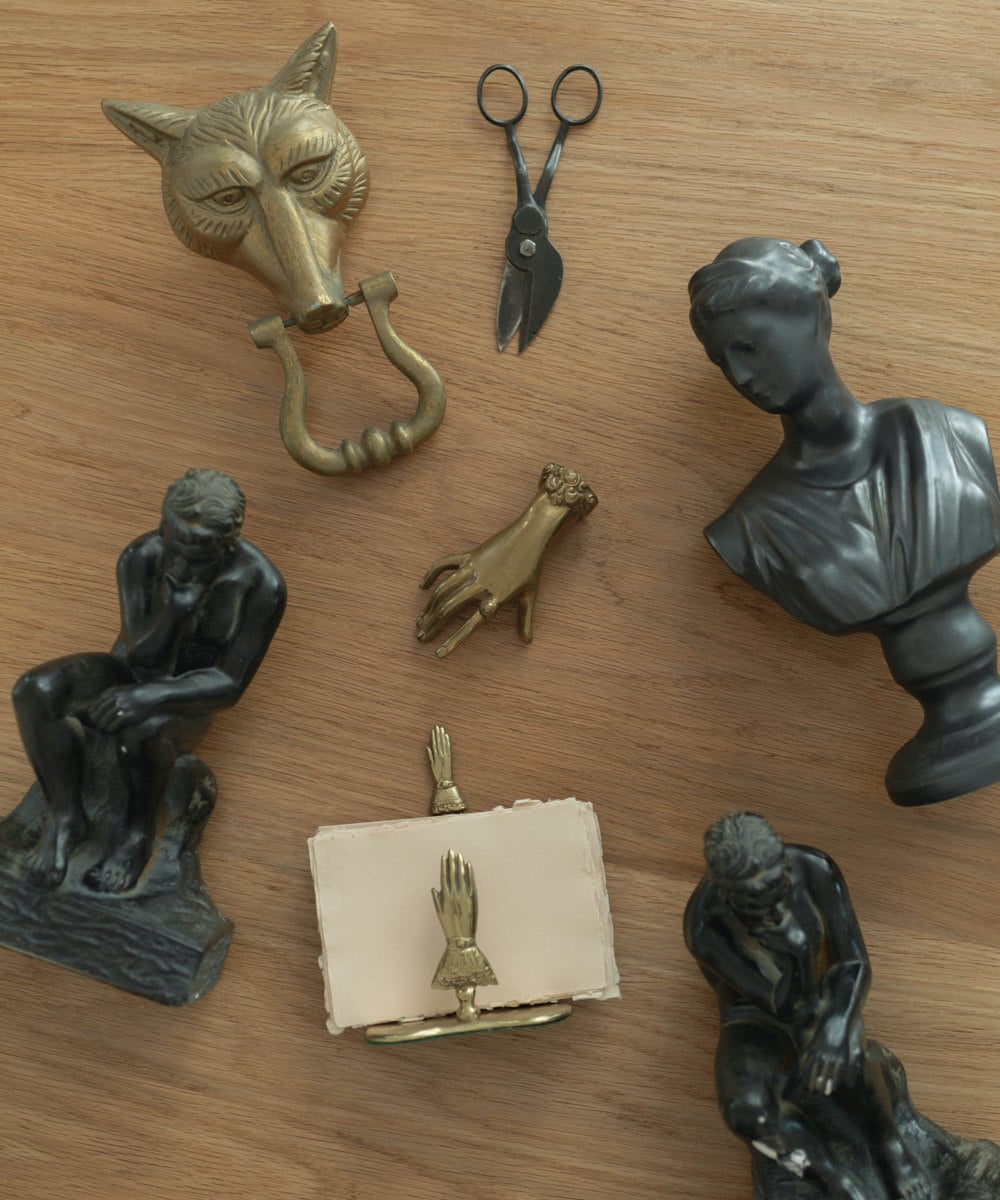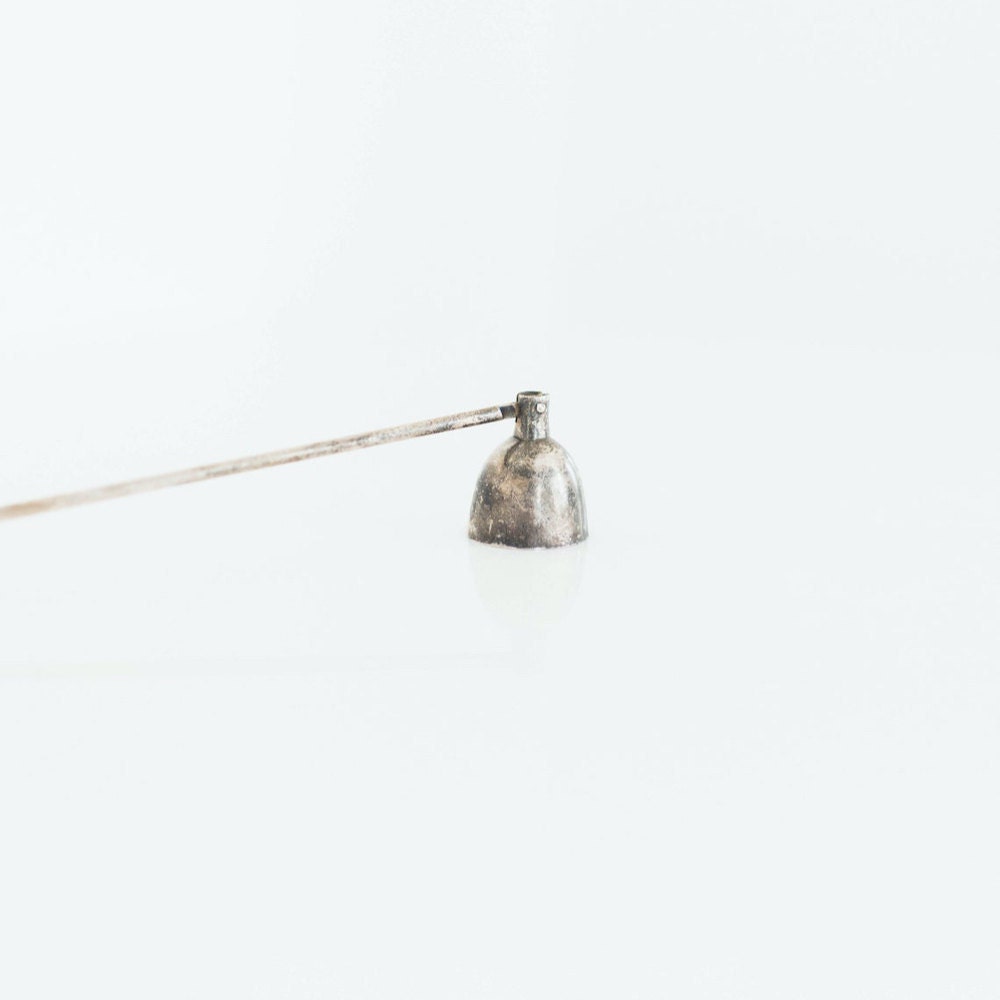 Have you ever fallen in love with a piece you intended to sell?
Oh, of course, all the time! I'm very strict about buying only pieces I love and would put in my own home. There's a brass wine bottle opener I really toyed with keeping, but I have to be very intentional with what I keep because I live in a tiny house with my husband and our two pups, Bambi and Cholula. In a way, having a small, 600-square-foot house is a bit of a blessing because it pushes me to share these beautiful things I find. It really is super fulfilling when something I love finds a home. 
Any tips for caring for antiques?
I personally don't recommend polishing. When I find a piece I usually don't do more than give it a good bath. If it's a candlestick with old wax, I'll boil water and remove the wax. I don't like to mess with the pieces too much. The natural patina, for me, is part of their charm and story. So, just dust them off and love them well!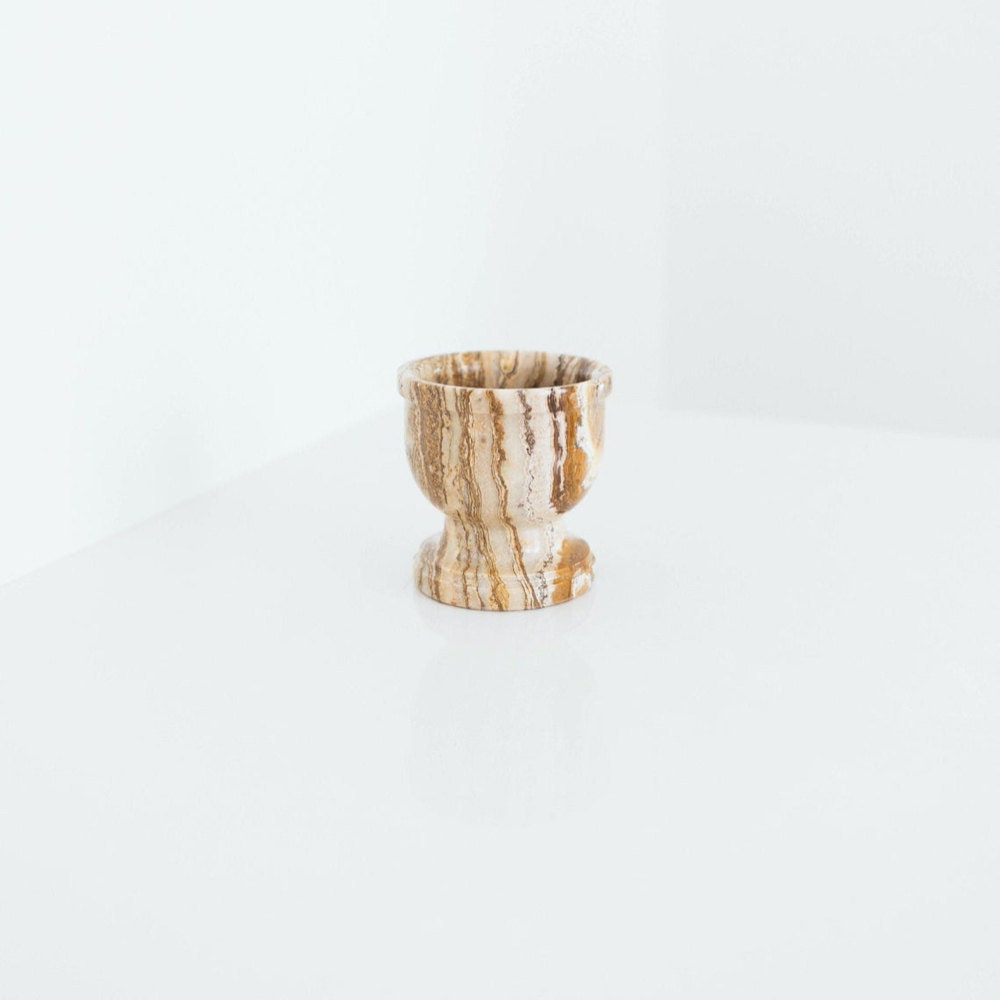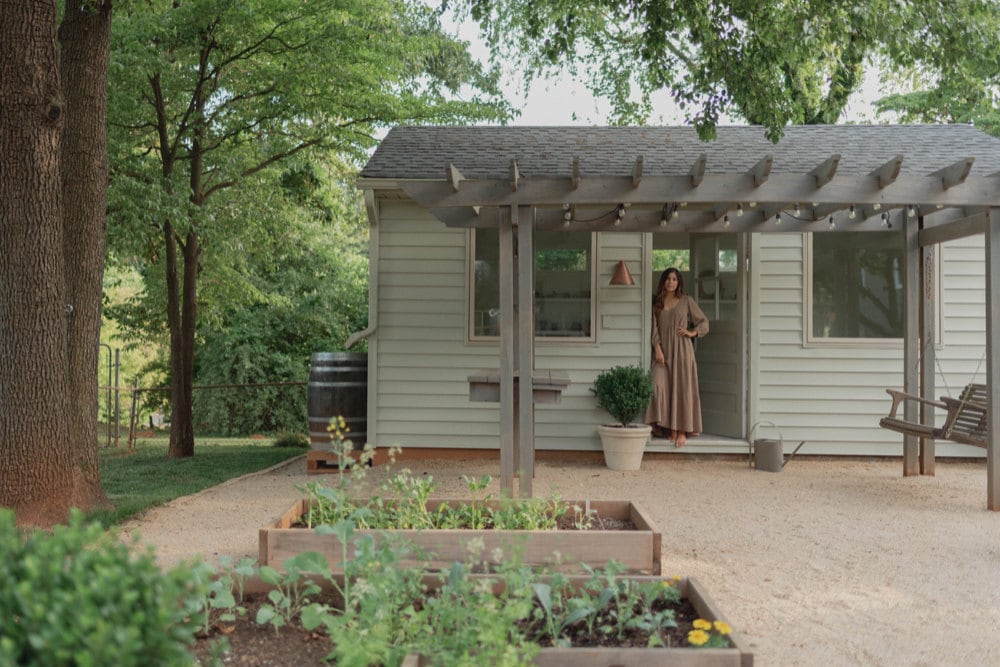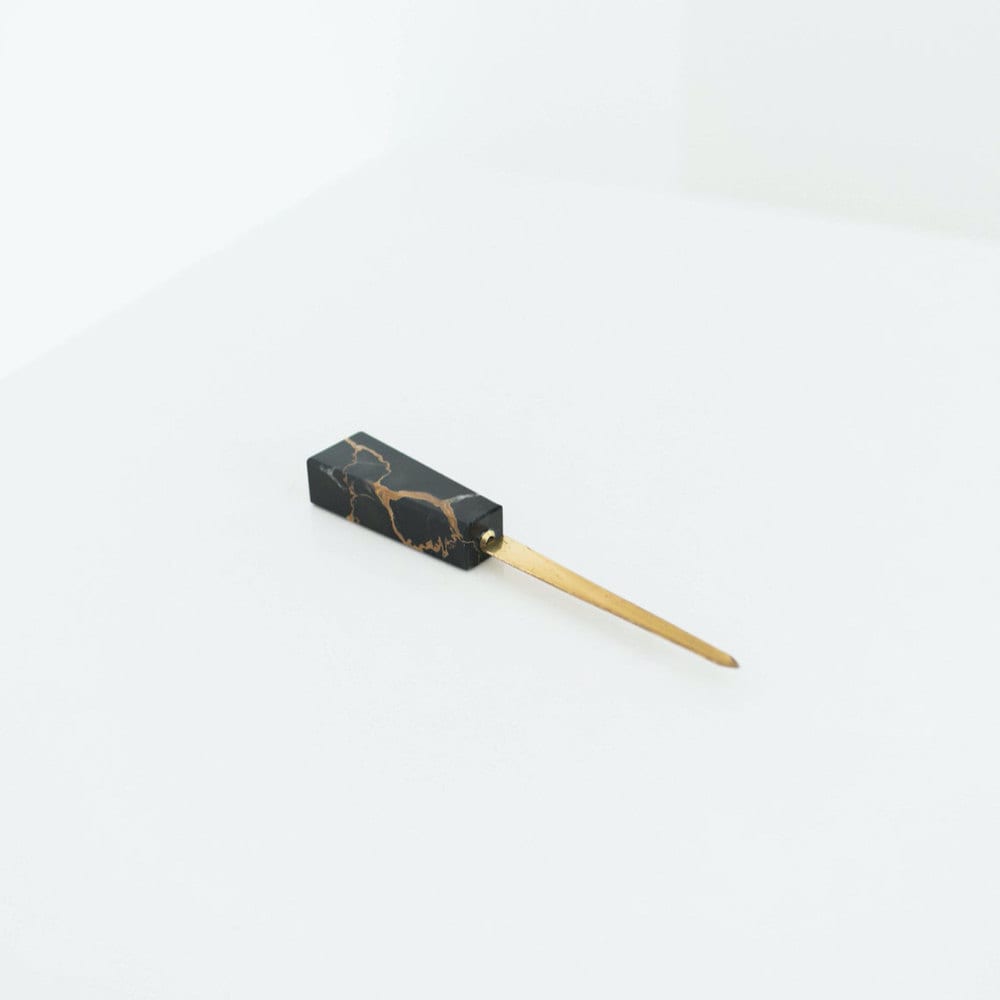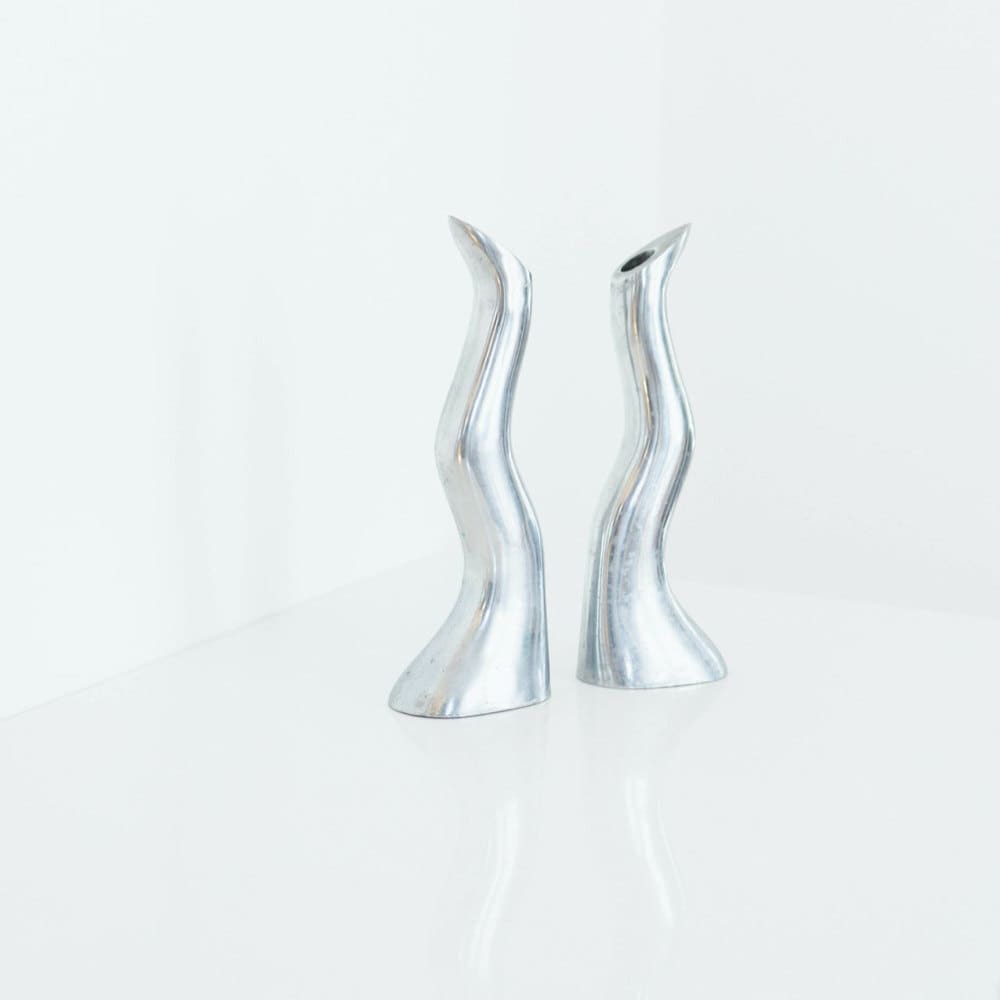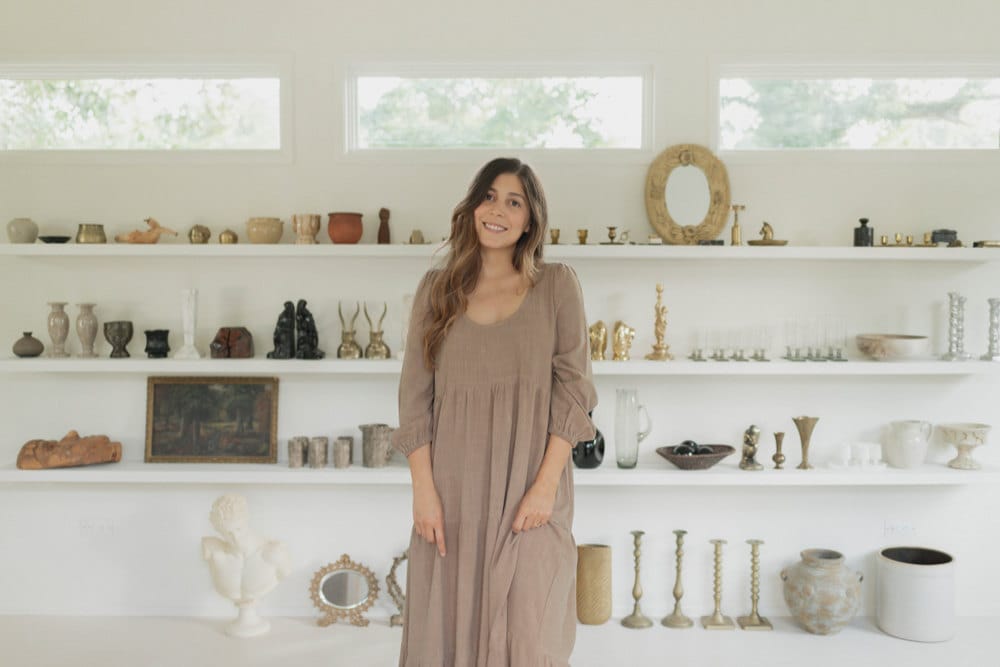 What do you enjoy about running your own business?
This sounds really cheesy, but I can't help but feel a connection with the people that buy from my shop. It brings me so much pleasure when a piece that I found in my small Virginia town finds a new home in a different part of the world. I feel connected to each person who buys an item from my shop. We both love this piece and share that personal connection. It's meaningful and it fills me with gratitude.
Follow Otherwise Shoppe on Instagram and Pinterest.
Photography courtesy of Otherwise Shoppe.