Stay-at-home mom and self-taught woodworker Allison Catoe finds inspiration in the everyday.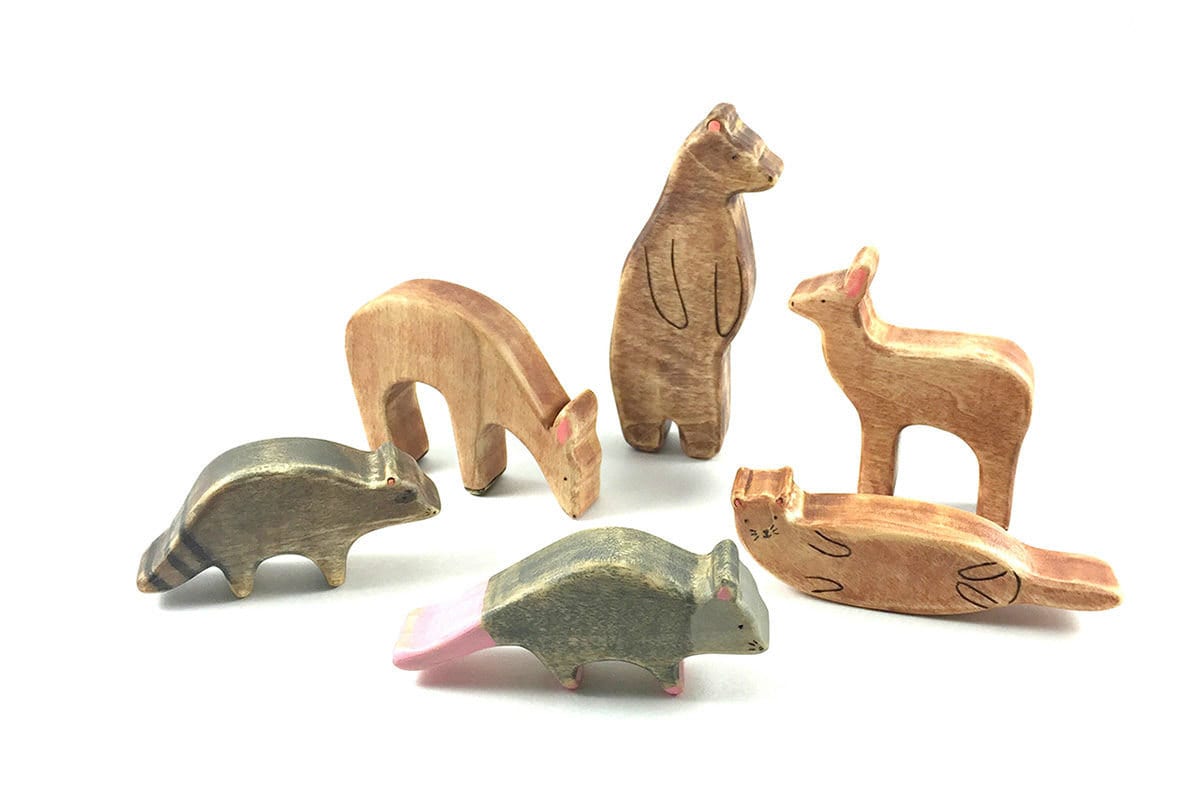 Like most creative people, Allison Catoe loves working with her hands, though it does have its drawbacks. "My nails? Oh, they're gnarly!" says the Asheville, North Carolina, woodworker, who devotes much of her time to sawing and sanding rough wood into folksy, Waldorf-inspired toys. Manicure needs notwithstanding, there isn't much Allison doesn't love about spending her days making the wooden figurines and accessories she sells through her shop,
Outside Everywhere
. "I love that there's a process in which I can turn something raw and unfinished into something soft and smooth that kids can play with." The idea for Outside Everywhere was born when Allison's son was, more than nine years ago. "I wanted him to have natural toys to play with, and wooden toys can be expensive to buy," says Allison. A lightbulb went off and, though she had no prior experience working with wood, she bought a scroll saw and threw herself into learning the craft until she had the confidence to begin selling her work in 2011. "The first toy I ever made for Eden, my son, was a black bear. It's basically the same design as the
black bear
in my shop now, but it had these gigantic feet," recalls Allison. "He does still have it, and every time I see it, I have to laugh. There has definitely been a huge improvement in the designs from my first toys to the versions I'm making now."
Learn more about what inspires Allison's love of natural, eco-friendly wooden toys and accessories below.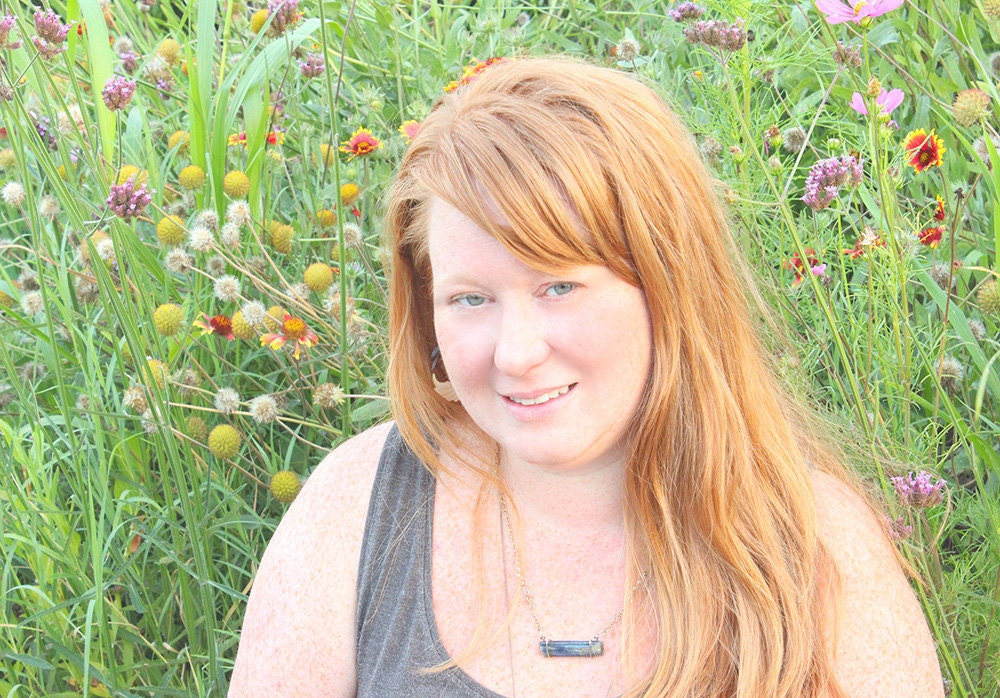 You're a self-taught woodworker, but do you have formal training in fine arts or design?
I don't, though I've always been interested in making things. I was about 8 or 9 when my mom and I made a brontosaurus out of old socks and I fell in love with creating things. In college, I taught myself to sew on my great-grandmother's old sewing machine, and I still make a lot of my own clothes now with the same machine. At various points, I've also been big into macramé and making wire-wrapped gemstone jewelry. Although now I'm woodworking for a good portion of my days, I find I still need to do some sort of activity in the evenings to help me unwind. I discovered
weaving
, and it's so rhythmic and an important relaxation and meditative practice for me.
How do you come up with the ideas for your toys?
I've been obsessed with animals since I was a kid, so a lot of my toys are
animal figurines
. I'll page through nature books and look online to find animals. I also go to our nature center here in Asheville where I can see the details in an animal up close. My son is really into animals as well, and he loves to give me ideas. The
ocelot
, which is a small South American jungle cat, is a newer item in my shop, and that one was his idea. We're kind of cat-obsessed around here, which means you can find a lot of cats in my shop.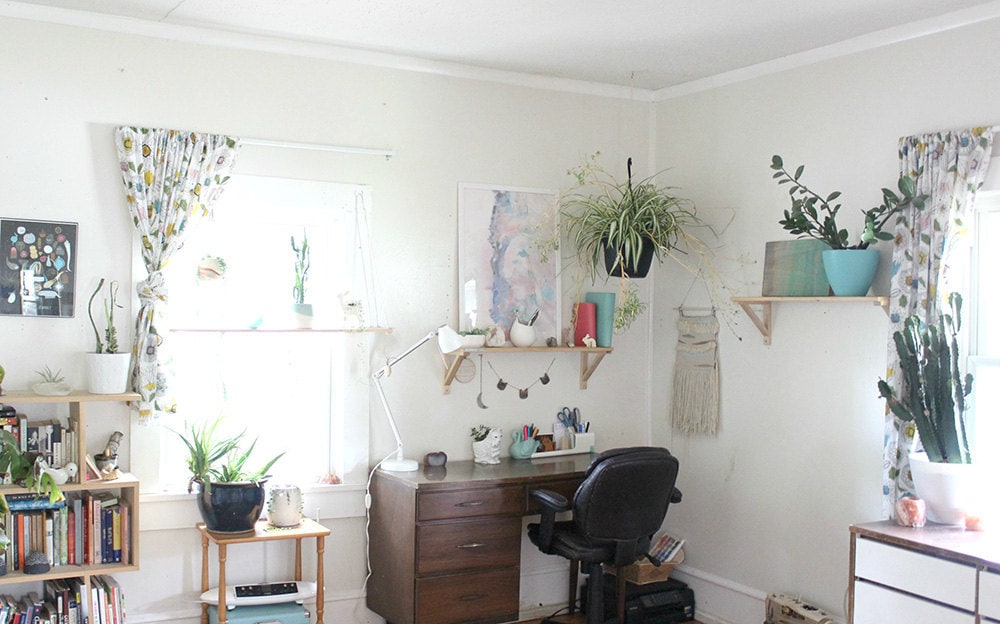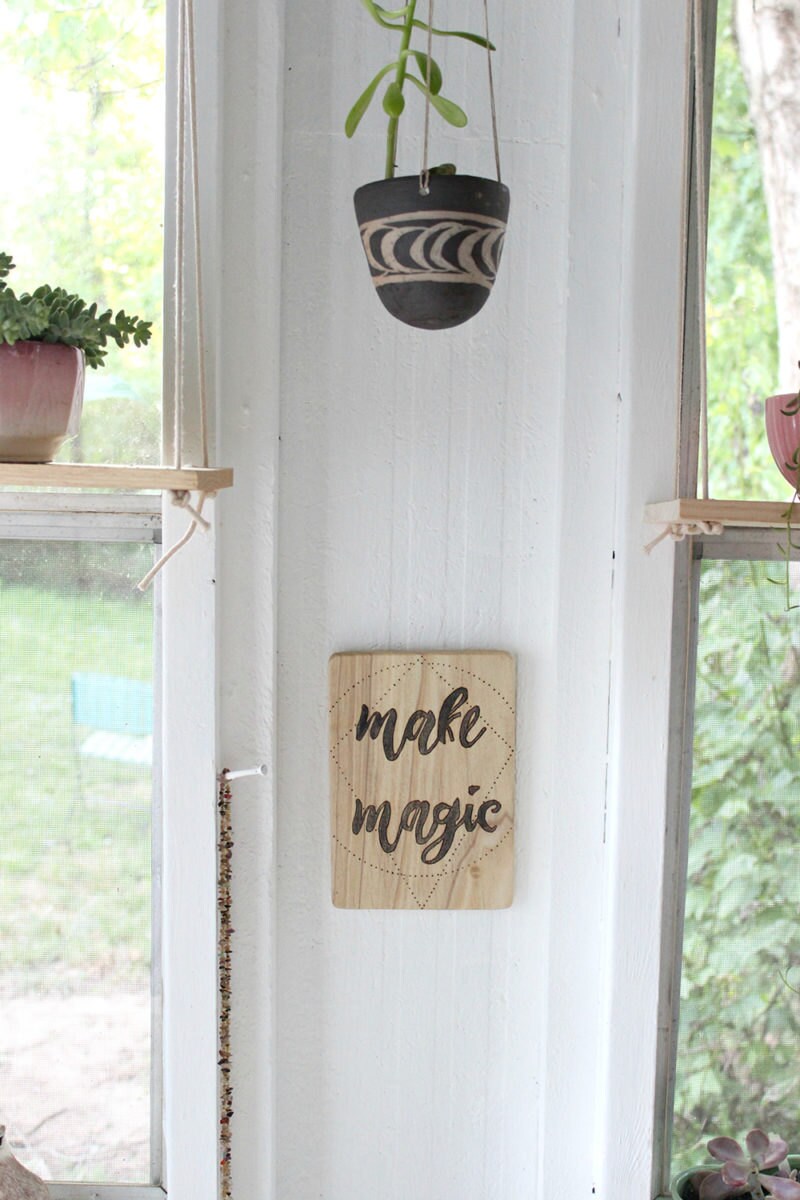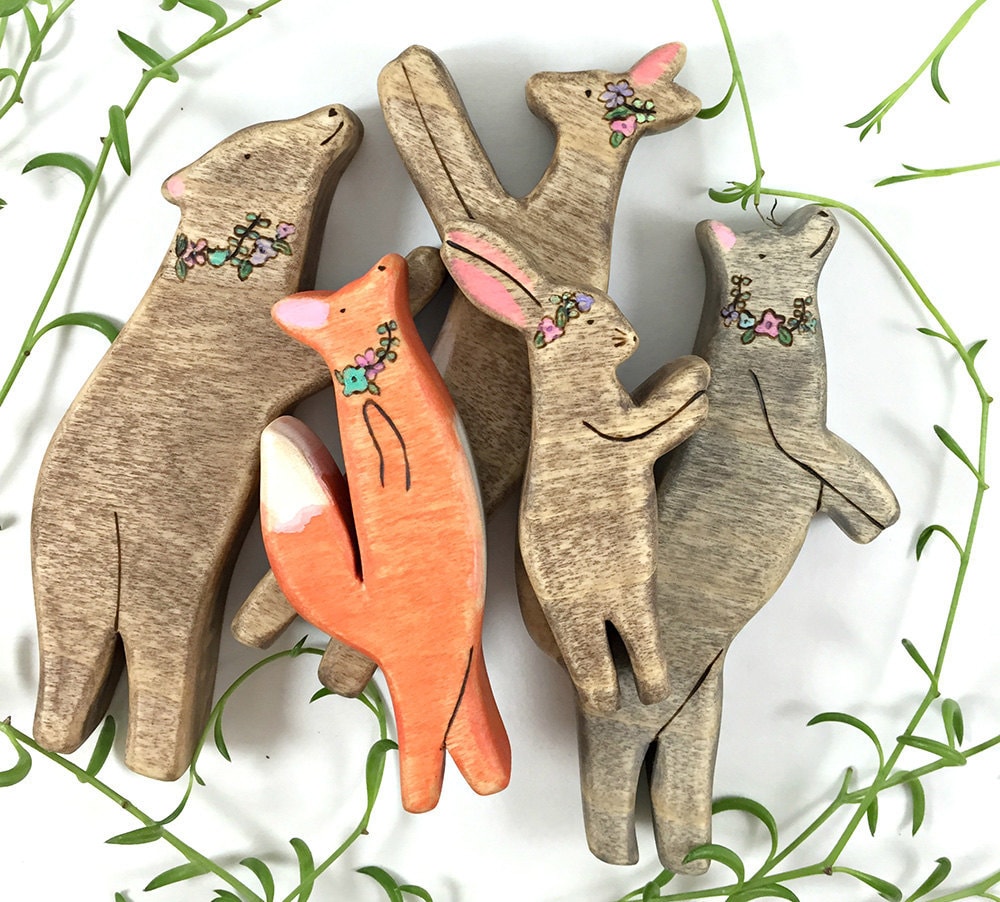 Can you walk us through the process of making a wooden toy?
After I decide what I want to make, I'll draw a sketch of the animal; from that sketch, I create woodworking patterns and trace them onto boards. I use sustainably harvested poplar wood that I source from a local mill, and I use a scroll saw to cut everything out. Next, I use a small belt sander and a Dremel tool to round the edges of toys, then follow up with a modified scroll press sander, and finish sanding by hand before I paint. There is a six-step process to how I sand; it's a lot, but the number one comment I get is how unexpectedly smooth the toys are, so I must be doing something right!
About how many toys do you make a week, and how long does each one take?
This morning I finished 12. It takes a few days to make each
toy
 because I do them in batches; it's easier to sand a whole group of things at once, rather than making one toy from start to finish each time. When I first started selling on Etsy in May 2011, both my partner, Daniel, and I were making the figurines. About a year ago, he decided to pursue other opportunities, and I wasn't sure if I could run the shop by myself. But that forced me to figure out new methods to lessen the amount of time I spend sanding, and all that streamlining has improved the quality of my products.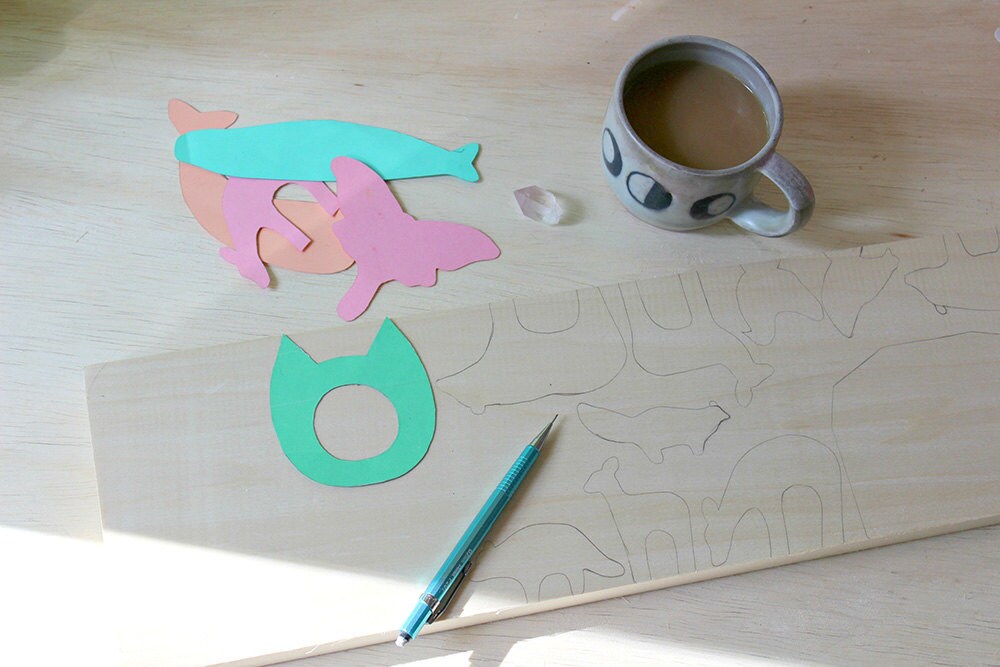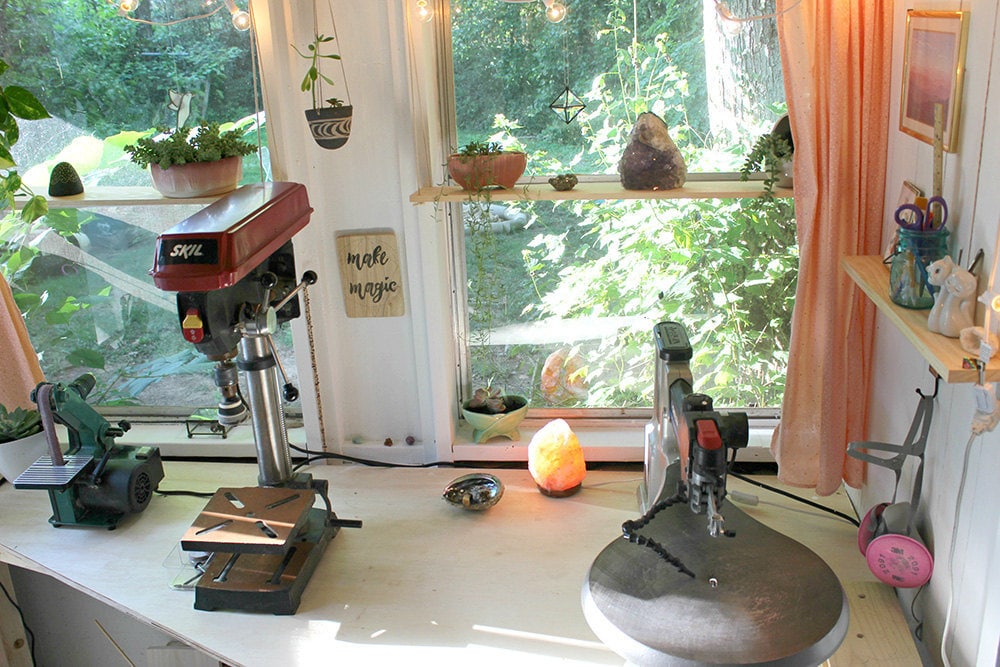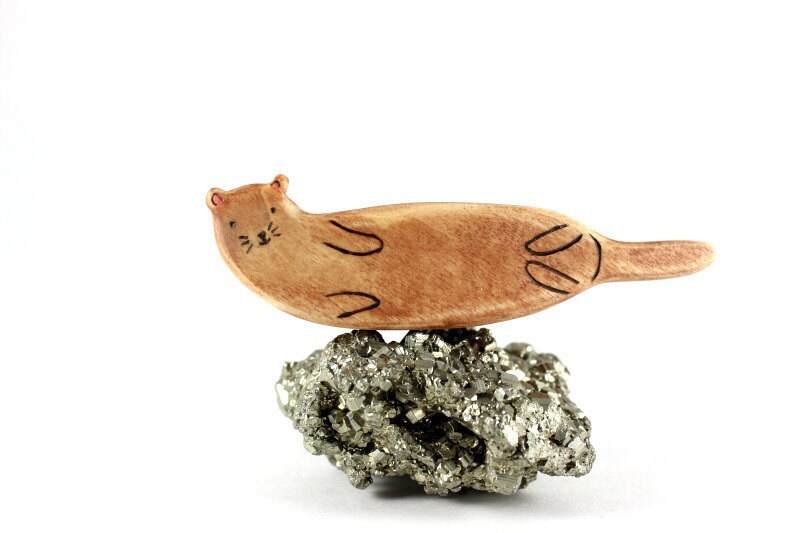 Where do you work? What is that space like?
Up until very recently, I'd been working all over our house: We have a tiny sun porch where I kept my saw to cut everything; the front porch was where I sanded the items; and then I'd head inside to paint everything on my desk in the living room. However, I recently redid our sun porch and built a table out there, so now I can do all my cutting and sanding in the same place — finally!
Have you gotten any interesting requests for custom figurines?
There is one customer who has been ordering from me for a couple of years, and has bought almost every animal in my collection; now I'm doing custom work for her son. He's about 4½, and after they went to see a kids' symphony recently, he wanted me to make Mozart and Beethoven. His mom says that he'll talk about me around the house as if I'm his personal toymaker, like, "Mom, do you think Allison can make such-and-such for me?" It's really sweet — I love it.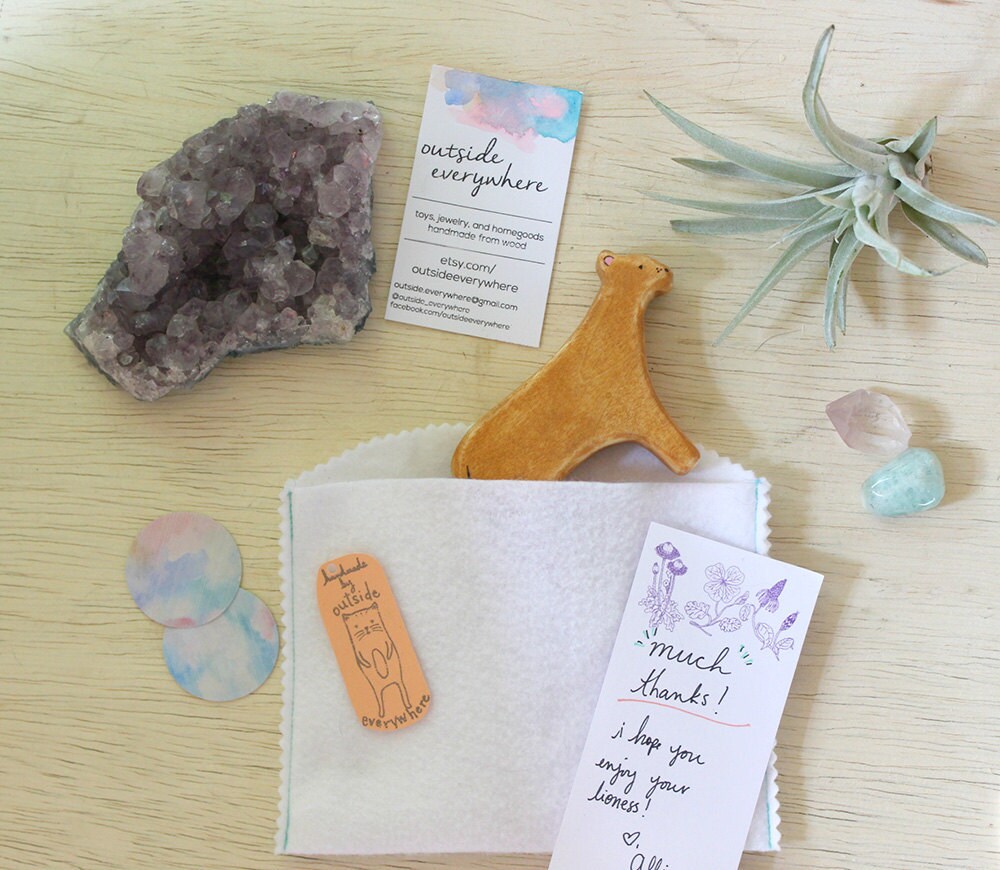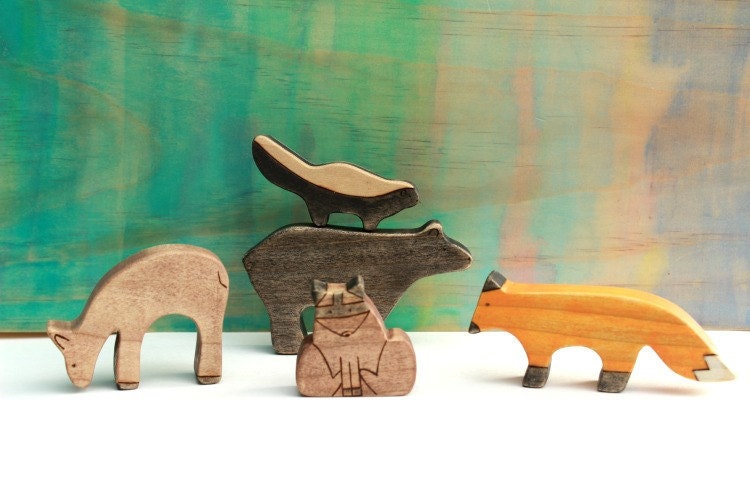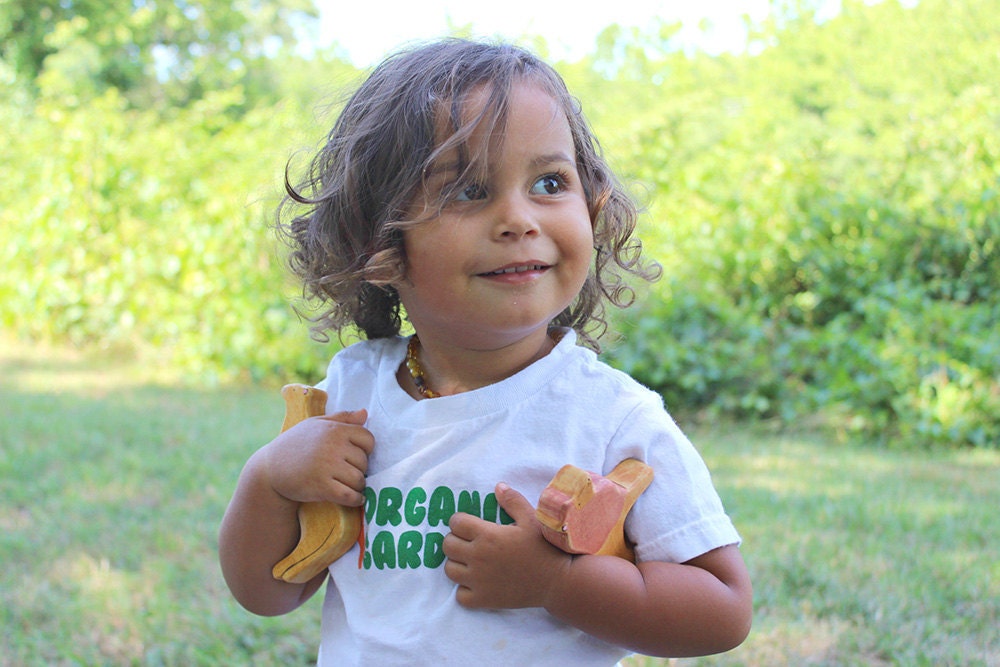 What are your aspirations for evolving Outside Everywhere?
A few years ago I made a lot more wooden jewelry, mostly necklaces and brooches. I actually opened another shop for it, but I didn't keep it open for very long, and instead moved some of the jewelry back to
Outside Everywhere
. But I'm currently making new jewelry that I plan to sell, as well as home decor items. For example, I'm working on a line of wooden signs and wall hangings. The wall hangings are super-exciting for me, since they combine some of my favorite things — gems, crystals and plants — with wood.
What's the best part about your job?
Besides the creative aspect, the personal connections that I make with customers. Repeat customers are the best — there's no higher compliment someone can pay you than by continuing to buy your work. I also love that it allows me to stay home with my son and homeschool him, and that he can watch me and know that you can have a dream and make it happen. My dream was to have a shop selling
my toys
, and I did it. I hope that's inspiring to him.
Follow Outside Everywhere on Facebook and Instagram.
All photographs courtesy Outside Everywhere.