From would-be college dropout to successful woodworker: This is Dimitar Palanski's story.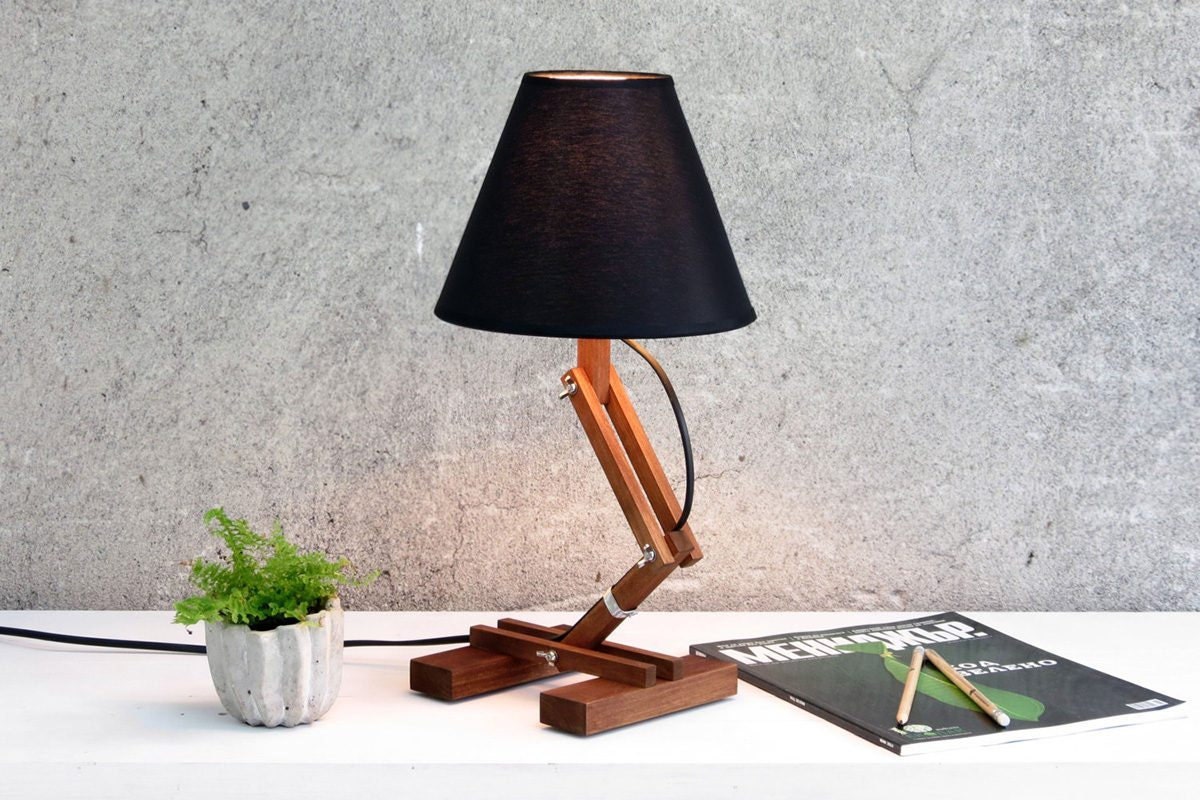 For a certain type of person, taking an (unplanned) year off from college can yield unexpected advantages. And Dimitar Palanski, the Bulgaria-based woodworker behind the home accessories and lighting shop
Paladim
, is precisely that type. When faced with spending more than a year away from his studies after not passing his second-year university exams, Dimitar opted to move back to his hometown, Blagoevgrad, and begin working as a bartender. "It only lasted a month," Dimitar says. "I didn't really enjoy it. But once I had all my days free, I had to do something — I am not one of those people who can stand to do nothing all day." Instead, the lifelong maker and tinkerer — he grew up reworking broken toys and rebuilding old bikes, and went on to design computer games and dabble in graphic design — immersed himself in some minor home-improvement projects. It was on one of his routine trips to the hardware store that the proverbial light bulb went off: "I noticed some pendants and hanging lamps that were not very nice, but were still being sold for a very high price," Dimitar recalls. "I was surprised, and as I walked around the store and saw that they also sold everything you needed to build your own simple
lamp
, I wanted to try it for myself." A few weeks and several more trips to the hardware store later, Dimitar had a handful of prototypes for what would become his Kran lamp — now available in more than
a dozen iterations
. Within seven days of listing it on Etsy, the lamp sold, and
Paladim
was officially off the ground. Today, it's Dimitar's full-time job — and employs his brother, Svetoslav, and a third designer, too.
To learn more about Dimitar's journey from stalled student to expansion-minded entrepreneur, read on.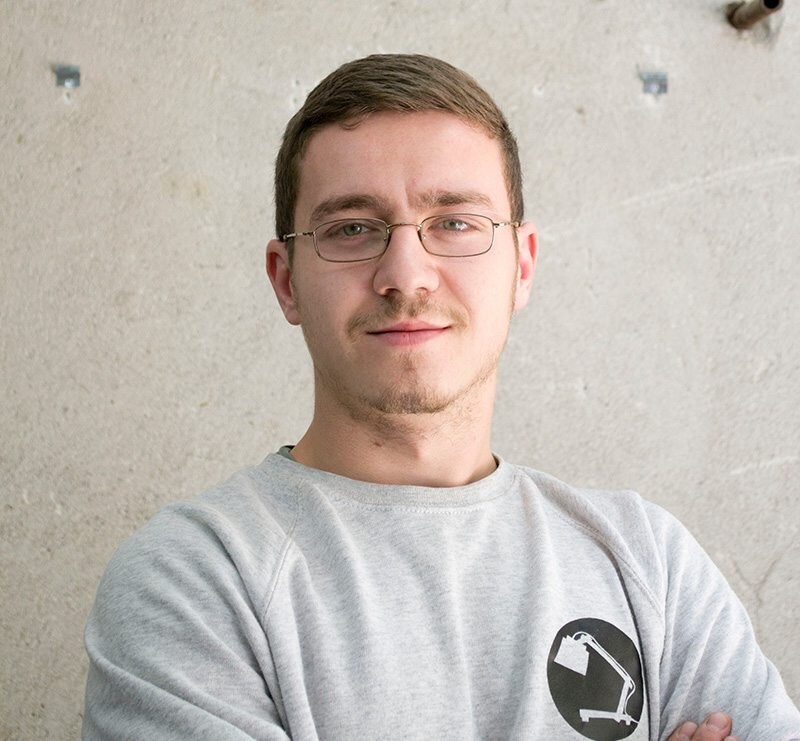 Tell us about your workspace: Where do you do your creating and what tools do you use? What's the most important tool in your workshop?
We work in my grandparents' garage, which was a complete mess at first, as you can imagine — it was a regular garage full of all kinds of stuff. In the beginning, I was using only hand tools — a small hammer, pliers, and a saw. Later I got a jigsaw, a drill, and a belt sander, and then I added a buzz saw and a better drill, and the upgrades haven't stopped yet. The most important tool, and the one we use the most, is the jigsaw. Cutting the wood we use takes a lot of work — and sanding and staining do, too. However, our equipment makes it possible to craft the kind of high-quality products we want to make.
How do you go from an idea to a finished product? Do you begin with sketches or start hands-on with the materials? What's your workflow like?
Inspiration hits you like a train sometimes — and it can happen anywhere. When it does, I usually go to the workshop to try out the idea as soon as possible. It's the same for the other people on the team: Davis often surprises me with some new concept without even saying a word. Unnecessary discussion can kill an idea, and while a sketch can be useful for clarifying a design, taking some wood and actually building the thing always gives the best results. After the first attempt at a design, however, feedback is a must. Constant improvement is something we highly respect, and nearly every single one of our products has changed at least once since we first made it. The Kran
lamps
have evolved to be very different from the original. When we find a way to improve something, we do it. And when we don't, we keep looking. Sooner or later, the results always come — you just have to think harder and try harder. If we don't progress every day, every day we fall behind.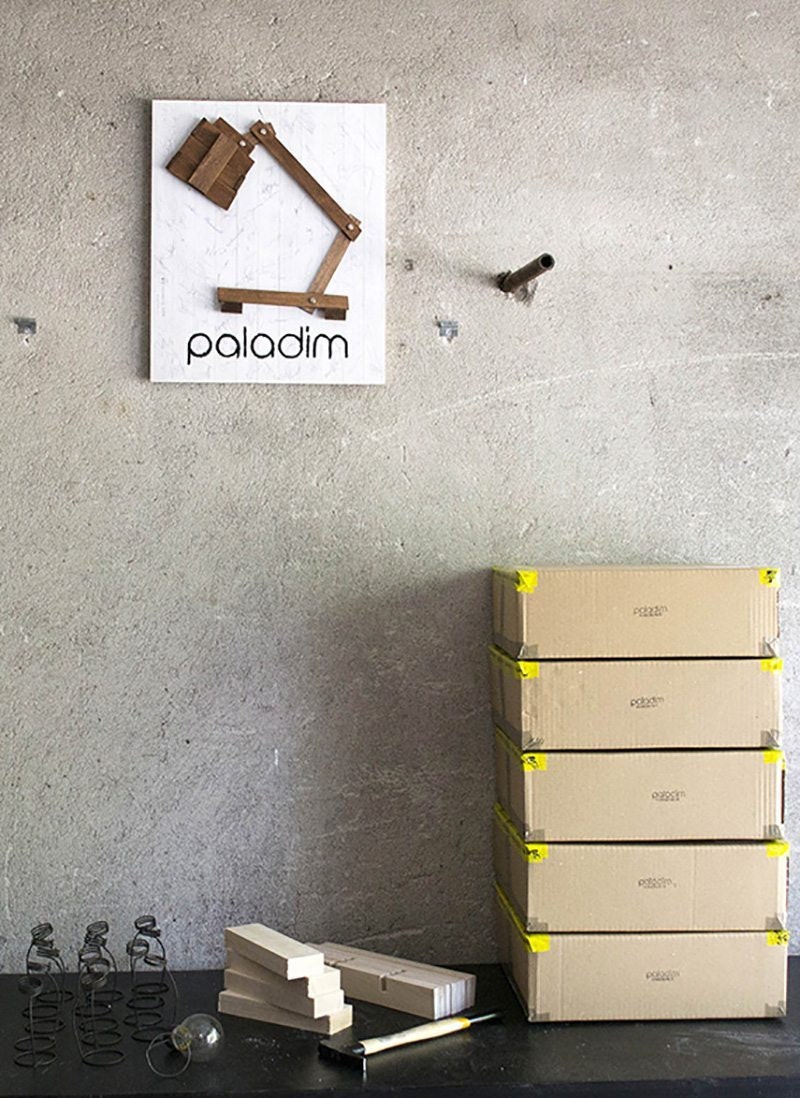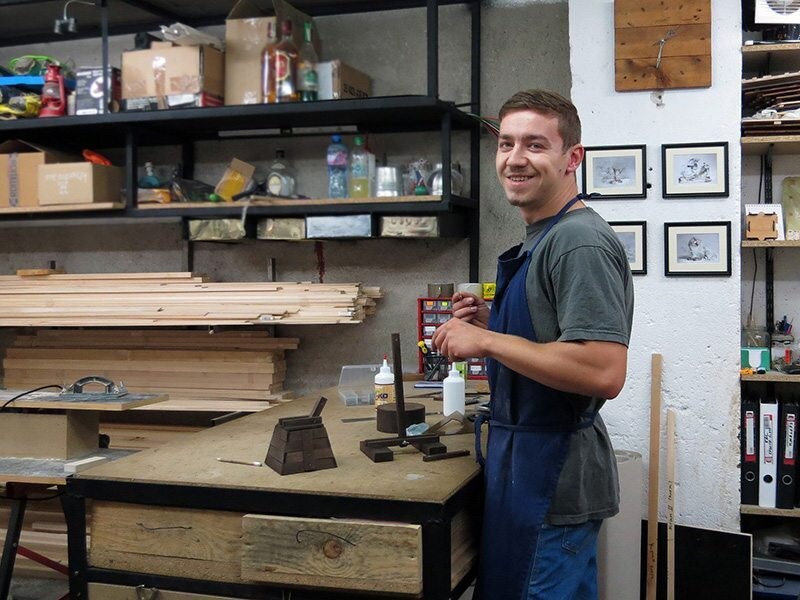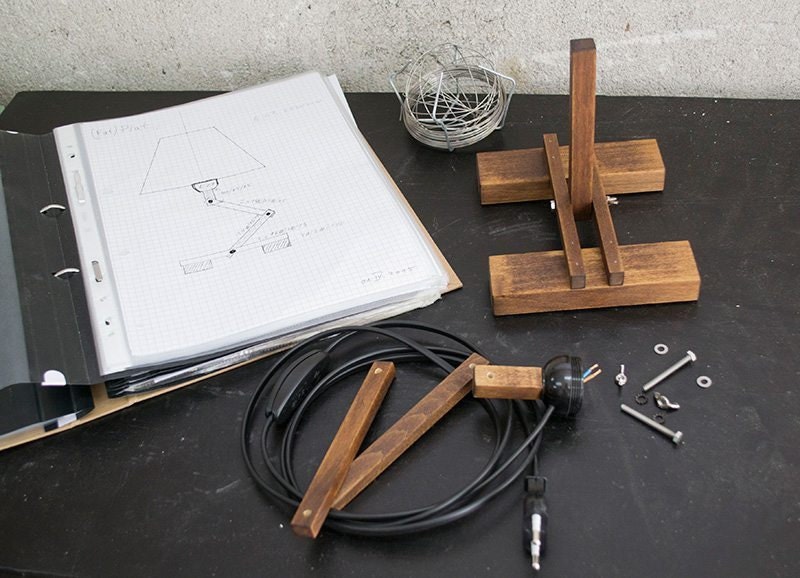 What's your favorite item to make? Do any of your designs have a special personal meaning for you?
My favorite design is the Kran VI: I have a special connection to it. It was the first product I sold, and the one I have been working on the longest. Designing it, I had to think about the heat, the wiring, the bulb, and the socket. Then I went back to it again, and found a way to improve the socket and the heat. Then Davis had another idea to make it more stable, and then another and another. The Kran lamps also have their own character, which I think you can easily see. It is not
just
a lamp, but it gives very good light. It is my companion at home, the one that is always with me when I work or read.
What's the most popular item in your shop, and how did you develop the design for it?
The most popular product we have is the
Romb I wall clock
. It's a funny story, really: Back in 2012, when I had just started Paladim, my mom was cleaning the house and had some stuff ready for the trash — including an old plastic clock that used to hang in our living room. I saw it and decided I could use parts of it to make a better version in my workshop. I only took the mechanism, which still worked, and threw out the rest. That is not unusual for me: When I was a kid I loved broken toys — maybe even more than new ones. If I could find a broken toy and take a motor or a light bulb or some cables from it — or better yet, some gears or axles — it was better than Christmas. I always collected the electrical components and mechanical elements from toys; I was so interested in mechanics and physics. Using the mechanism from my mother's old clock, I made the first version of the Romb I. It looked similar to the current design — not so smooth and high-quality, but with a similar shape. And it didn't have any hour marks yet. A few days later, I had the idea to add hour marks, so I did, and took some new photos, and the first order came right away....then the second, and the rest.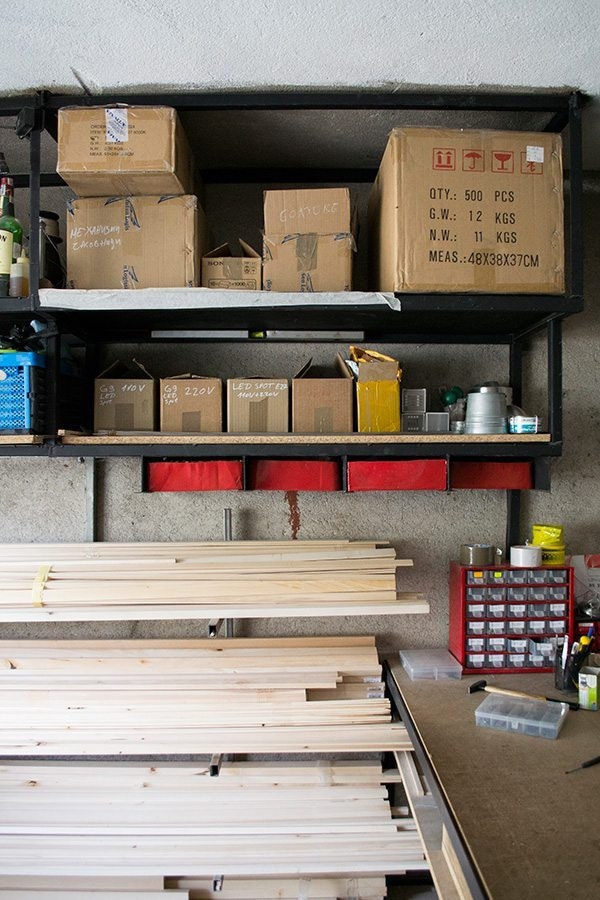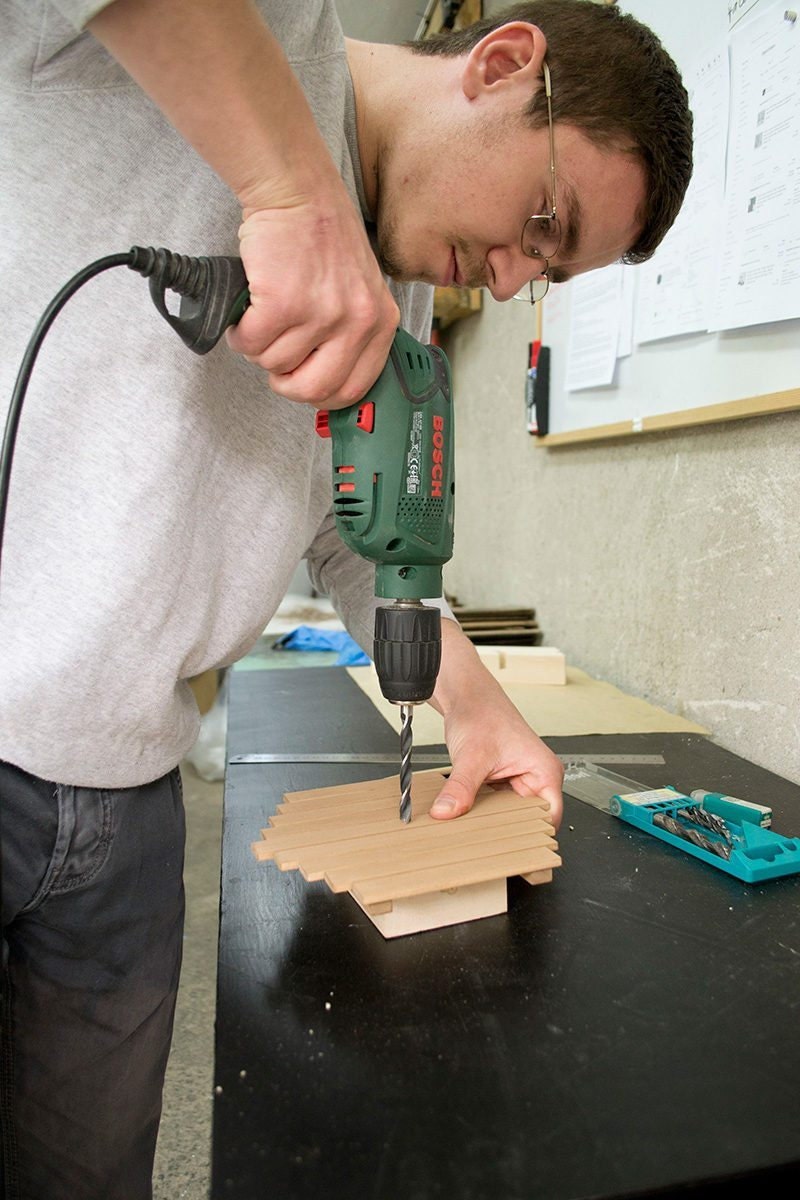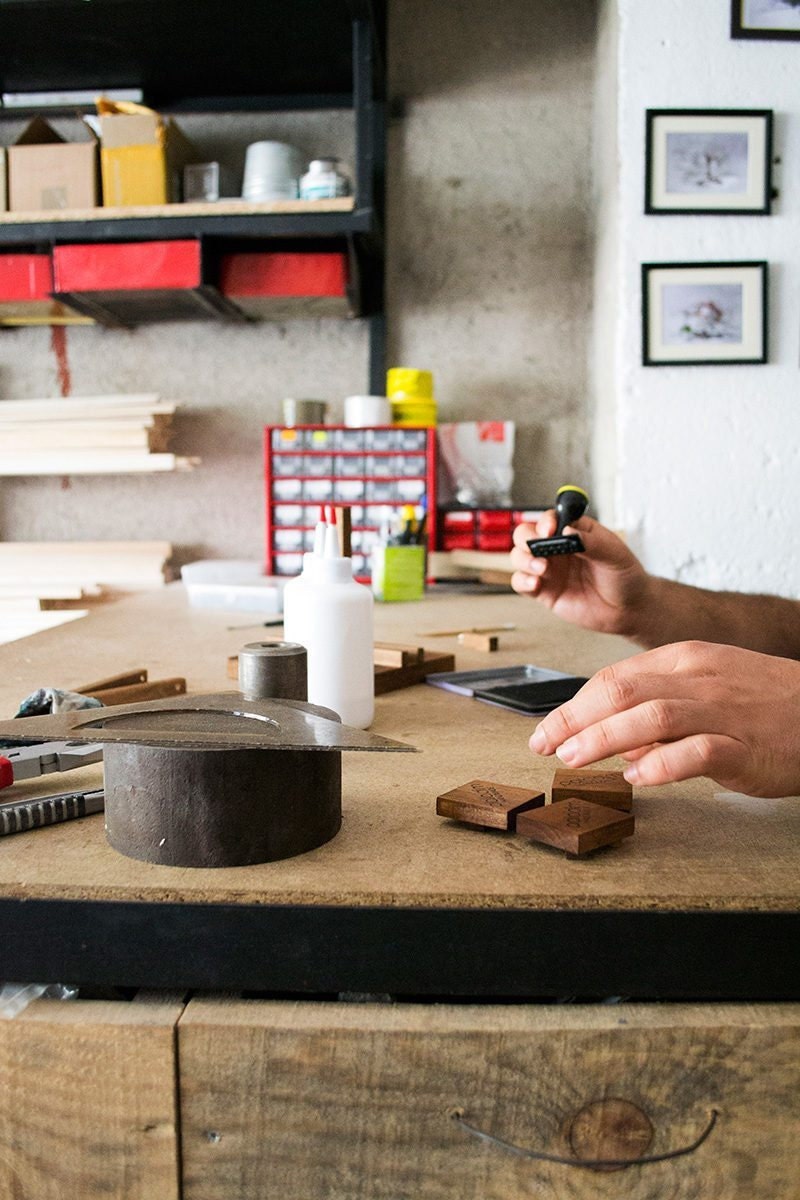 What's your favorite part of your job as a designer?
My favorite part — what keeps me motivated and the reason I'm still doing this — is that I love to create and make stuff. When I was a little boy it was toys, then it was making bows and arrows from wood and building tree houses. I also used to make small sculptures from wire and have tried to build engines, too. I have always wanted to know how things worked, how they were made, and why they were designed one way and not another. Having a workshop is a dream come true for me. If you only knew how much I wanted one when I was a kid: I always dreamed of having a place where I could go and create whatever I wanted to. And now, after four years of working on Paladim, I can say that we have a small but nice workshop of our own. Sometimes I go there by myself just to enjoy it — to see and touch the machines and to feel the energy that my team and I have put into it.
Where do you find inspiration?
We get a lot of inspiration from our customers. You can't imagine how many ideas we have been given by people with custom requests: You only have to be open-minded and allow yourself to see things from different angles. When the perspective changes, other things change, too. What seemed good may get better — or it could fail; what seemed bad may get even worse, or it could become a great product or opportunity. Another major source of inspiration for me is nature. It captures me with its simplicity: It is genius, it is remarkable. You can be sure that whatever nature creates is the best thing to be done, in the best way possible.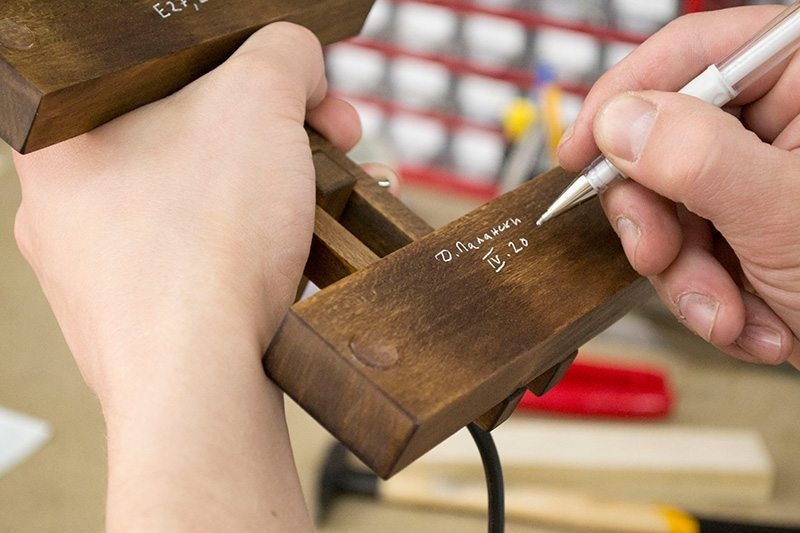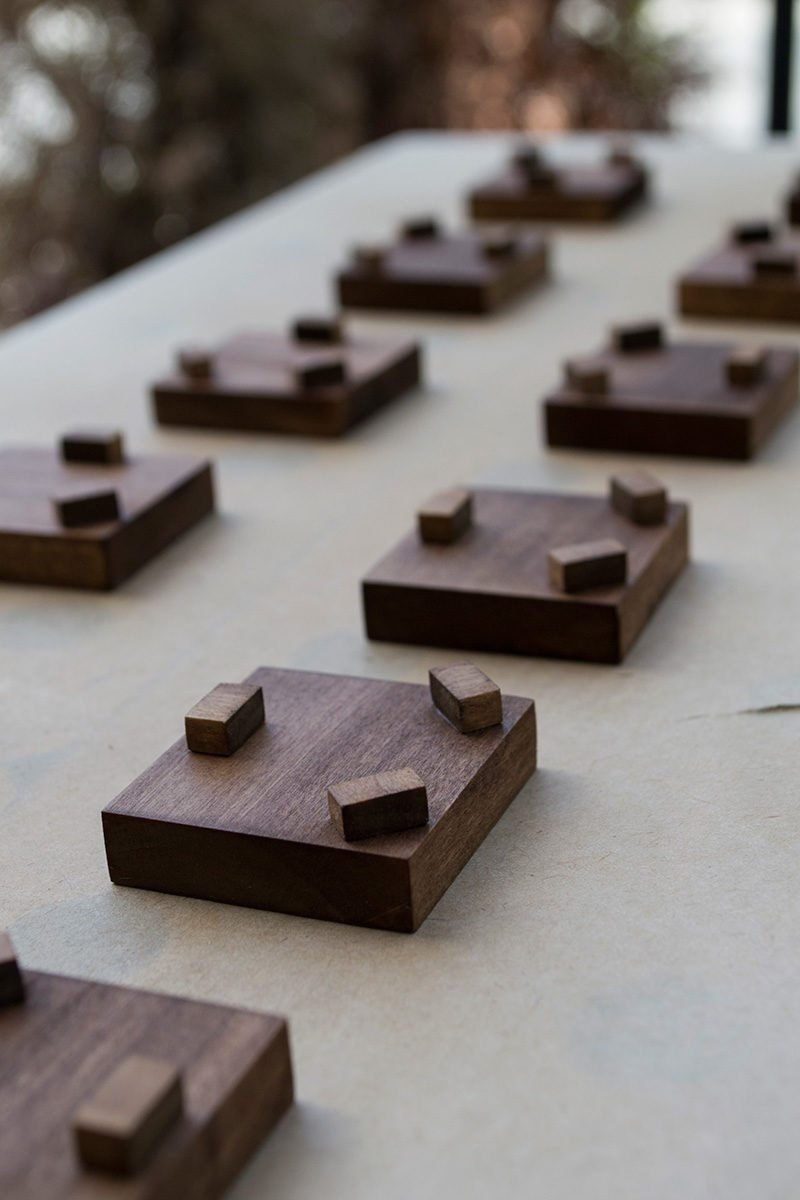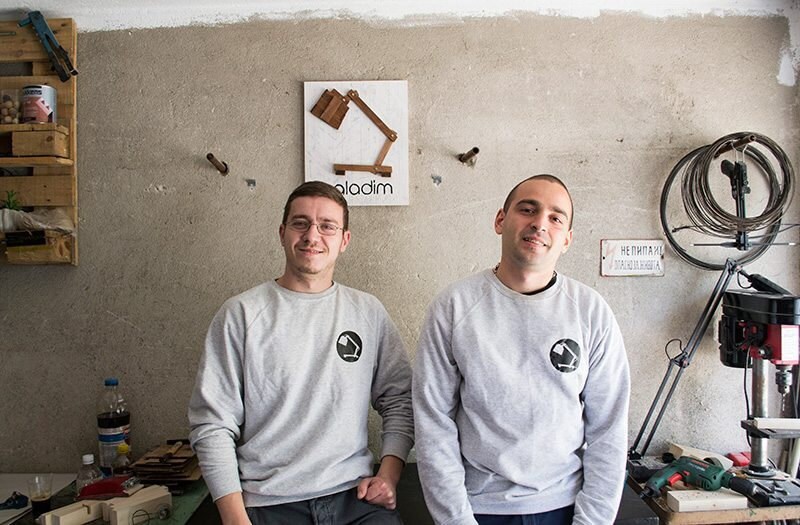 The word "simplicity" comes up a lot in your descriptions of your designs. Why is that concept so important to you?
As Einstein put it: "Everything should be made as simple as possible, but not simpler." That is what my team and I believe in. Our designs are simple, yet significant. And at least for me, minimal design brings some order to the mind and thoughts. Keeping more room in your space keeps more room in your brain. These days we are bombarded with all kinds of information — TV, radio, news, blogs, social media, chats, ads. Maybe it's good to relax more often and refresh ourselves, and having too much of everything makes that harder than it has to be. When we have an idea for Paladim and are discussing the concepts, we always think about how we can make it a reality in the best way possible. Our initial idea should always pass the process of simplification. This not only makes the products look better and more stylish, it makes them durable, long-lasting and safe. We take pride in doing such quality work.
What's next on the horizon for your shop? What are your goals for the future?
One definite goal is to upgrade our tools and means of production in order to be able to execute more of our concepts in the best way we can. I also hope we will start building furniture, as well. Whatever is coming, you will see it. Let us surprise you!
Follow Paladim on Facebook, Instagram, and Twitter.
All photographs courtesy of Paladim.