These creative partners merged their talents — and their lives — to create a whimsical line of illustrated accessories and stationery.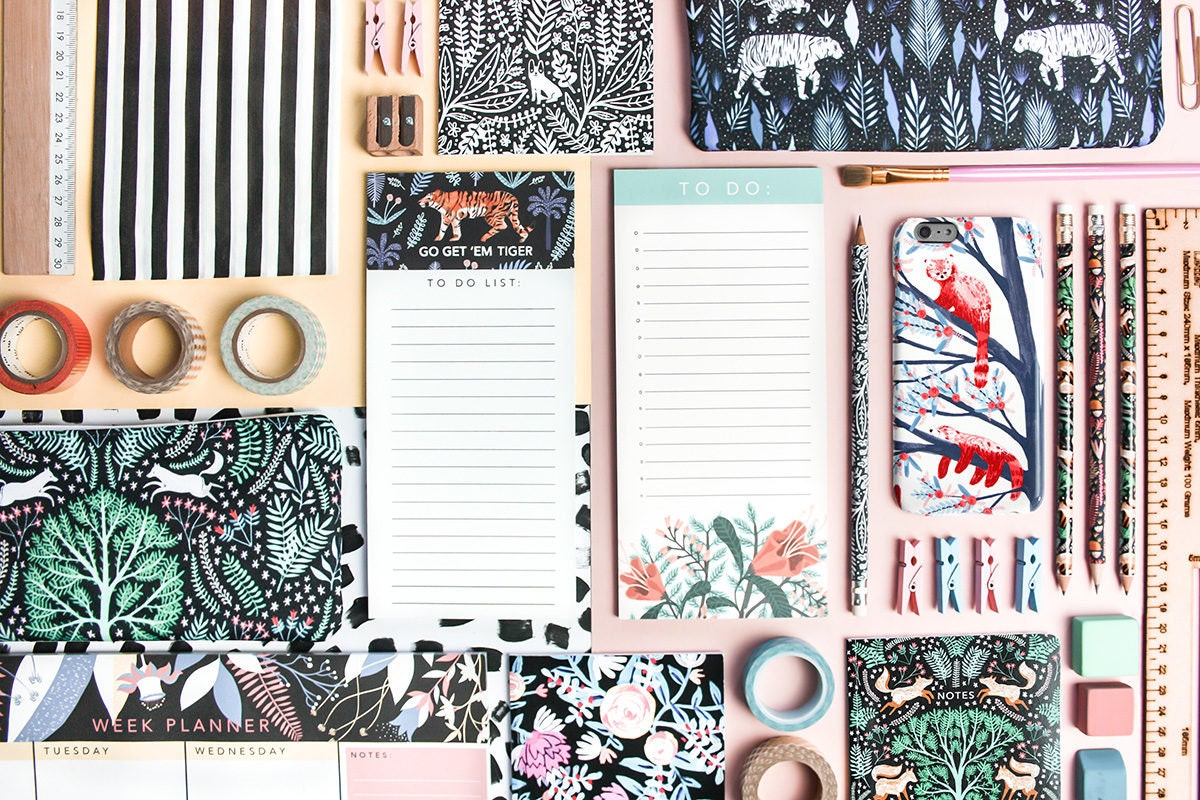 How do you know when you've found a good creative partner? Is it when you trust them implicitly, share your work equally, and consider their criticism worth more than another person's praise — or is it something even simpler? "We just get on," says illustrator and designer Zanna Goldhawk, who co-owns 
Papio Press
, an illustrated accessories and stationery shop, with Harry Marshall. "I really enjoy being with Harry and working with him every day. I think he's one of the only people that I would let look at my work and say, 'That's not right,' and not be offended. I really trust him and value his opinion." This duo was inspired to open their Etsy shop when they were still illustration students at university — thanks to a guest lecture by illustrator (and Etsy success story) 
Sandra Dieckmann
. "We kind of just thought,
If she can do it, why can't we?
" Zanna says. "That's when we really started the shop properly." Harry adds, "And when we realized it could be an actual way to make a living." Now, only one year out of school, the pair run a full-time design business from a pair of desks in their shared living room, surrounded by prints from fellow illustrators, as well as vintage William Morris floral prints for inspiration. You know you've found a good creative partner when you're so in sync you're compelled to spend the rest of your lives together, and this duo is currently planning their wedding. "Because I've seen how good Harry is in the business, I trust him completely in all aspects of life now," Zanna says. "I think it's just made us stronger and closer."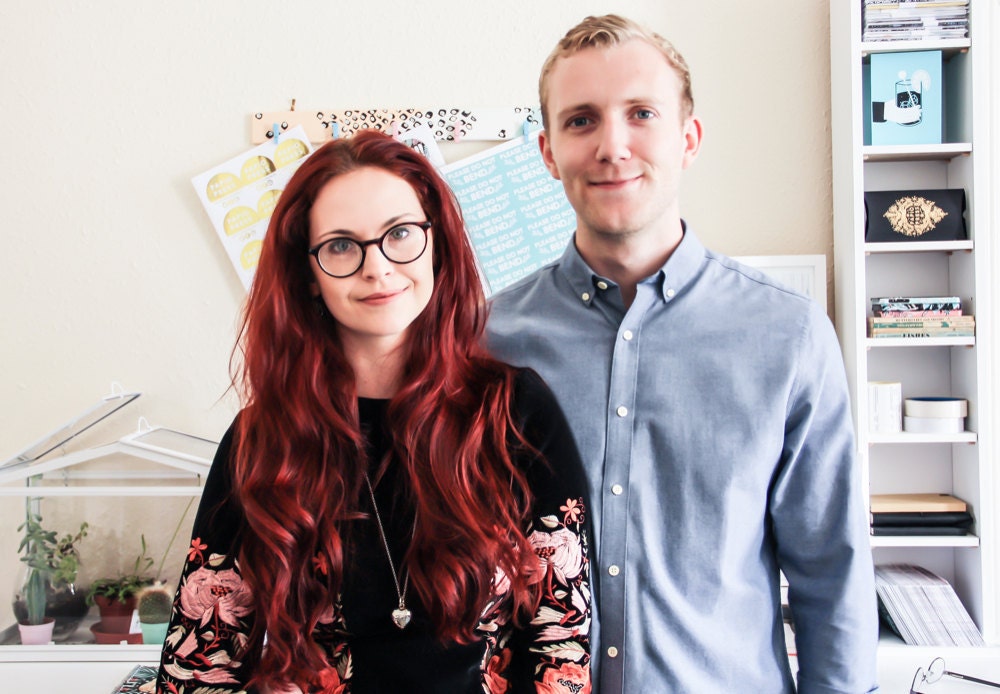 Tell us about your artistic backgrounds — have you always been creative?
Zanna:
I was born in Cornwall, and I grew up surrounded by nature and the sea, which I've always found to be a point of inspiration. From when I was really small, my mom used to put pens in my hand, sit me down, and get me drawing, so it's something that kind of runs in my family.
Harry:
I'm from Nottingham, originally, and moved to Cheltenham when I came to study illustration. I think my whole life I've been quite creative, to be honest — I always knew that was the direction I wanted to go in.
What was it about illustration specifically that appealed to both of you?
Zanna:
I think for me fine art sometimes felt a little bit too...free. I liked to make things look like what they were — I was more into drawing than painting. Also, my grandad used to be a comic strip illustrator, and I kind of liked the idea that I was following in grandad's footsteps.
Harry:
 I studied fine art originally, and then when I did my foundation course in Nottingham I was pushed down the more illustrative route. That was the direction I enjoyed, because there's a lot more narrative in illustration, in my opinion — with comic books and children's books and that kind of thing. I think there's quite a significant movement with illustration that's happening at the moment; it's becoming a lot more popular than it used to be.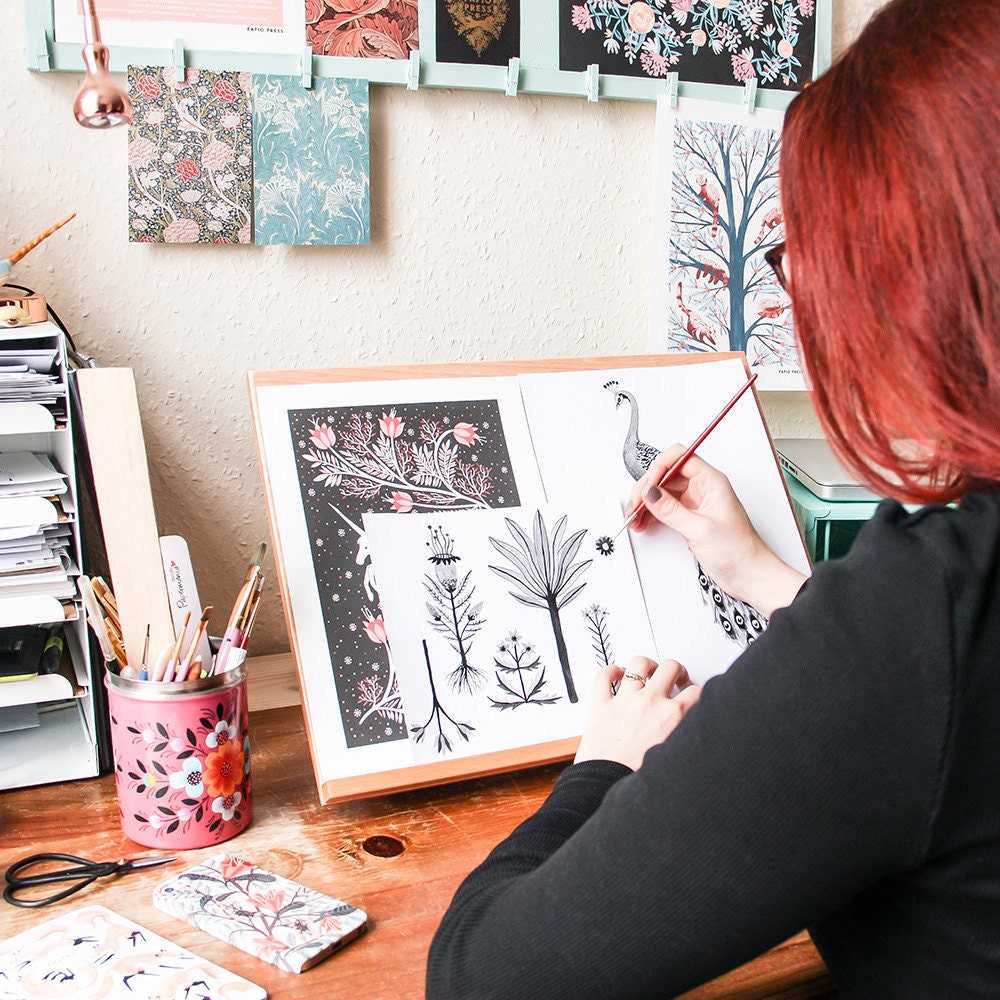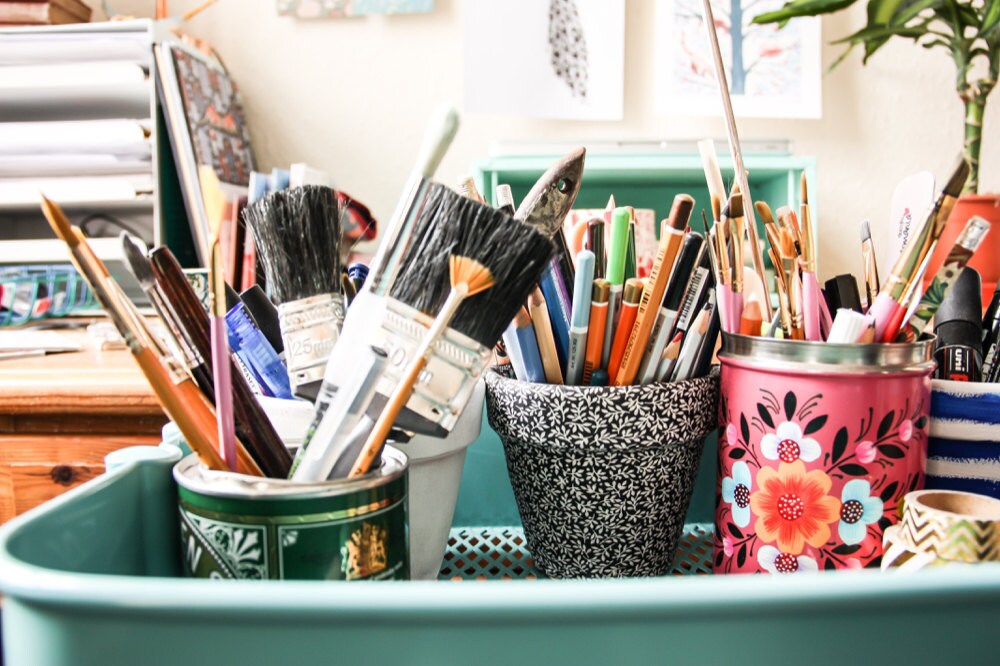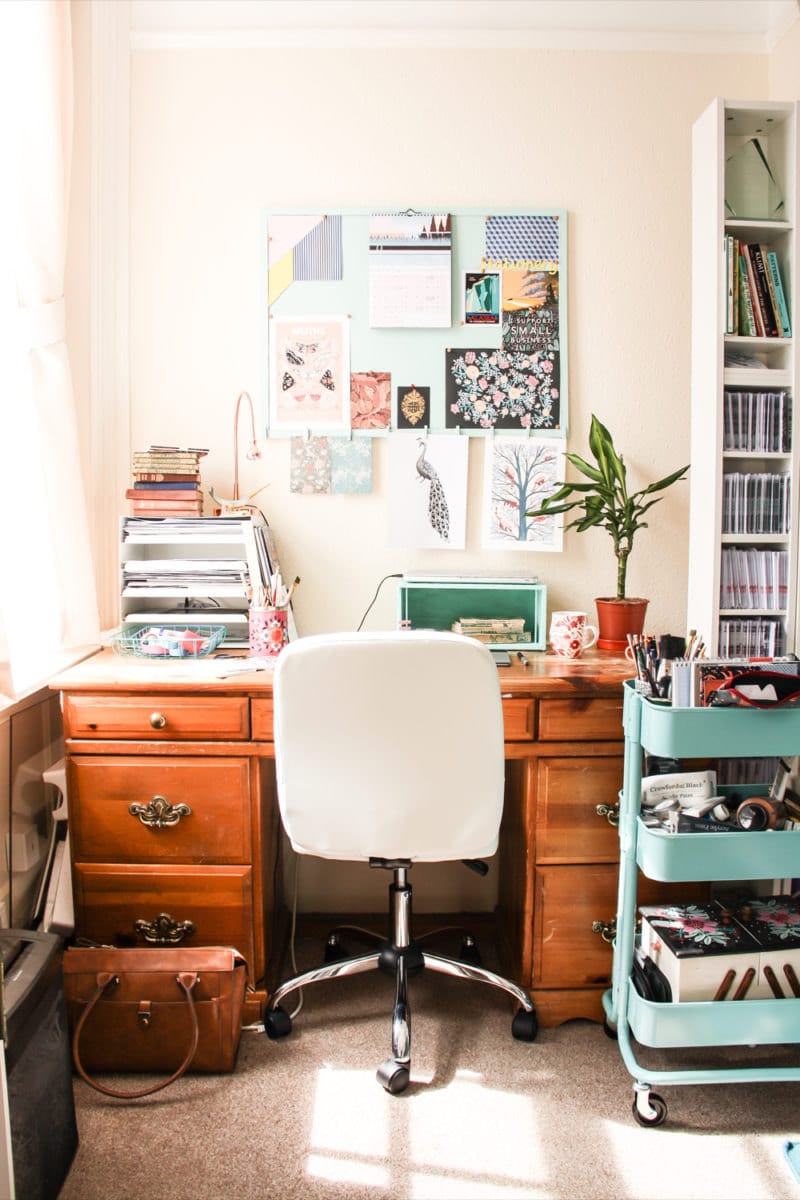 When it comes to the work in your shop, is some of it Harry's and some of it Zanna's? What do each of you bring to the table aesthetically?
Zanna:
Our styles have merged in the last year. When we started, you could tell who did what; it's gotten to the point now where you don't really know. Any animals that are watercolor painted, those are usually ones that I've done. There are lots of pieces of artwork where I'll do that and then Harry will jump on the print after me and paint some flowers in behind them. It can be a mix of both of us, which I think is quite nice because it really makes it a team thing. Lots of it is both of us together. I remember my mom said to me when me and Harry first got together, "What happens if one of you becomes a famous illustrator and the other doesn't? Will there be some jealousy or difficulty in your relationship because of that?" We've found a way around it, working together.
Tell us more about your process.
Harry:
At the moment we've been working on a
new series of prints
which center around some sort of animal that's completely surrounded by florals in a very similar style. So the way we would go about that, for instance, is Zanna would paint the animal in watercolor and then hand it over to me. I would then scan it into the computer and draw the flowers around it. I do my work almost entirely digitally — I just find it a bit easier and prefer using a tablet as opposed to a traditional medium. The flowers that I use are not necessarily flowers that actually exist in the real world. I'll sort of take different kinds of flowers, mash them together, and slowly change them over time. And I chop and change them in different prints.
Zanna:
When that's done, we lay them all out and have a look at them and say,
That would look good on a notebook
, or
That would look good on an iPhone case
. We try and do a few animals that we know from experience will be popular, then throw in a few wild cards to see whether or not people like them.
Harry:
In the first year or so,
foxes were incredibly popular
.
Zanna:
 Endless foxes.
Harry:
We just sold foxes and foxes. And that was
all
we could sell. But now we're selling a lot more
unicorns
and
sloths
. It's interesting to see those trends change with time.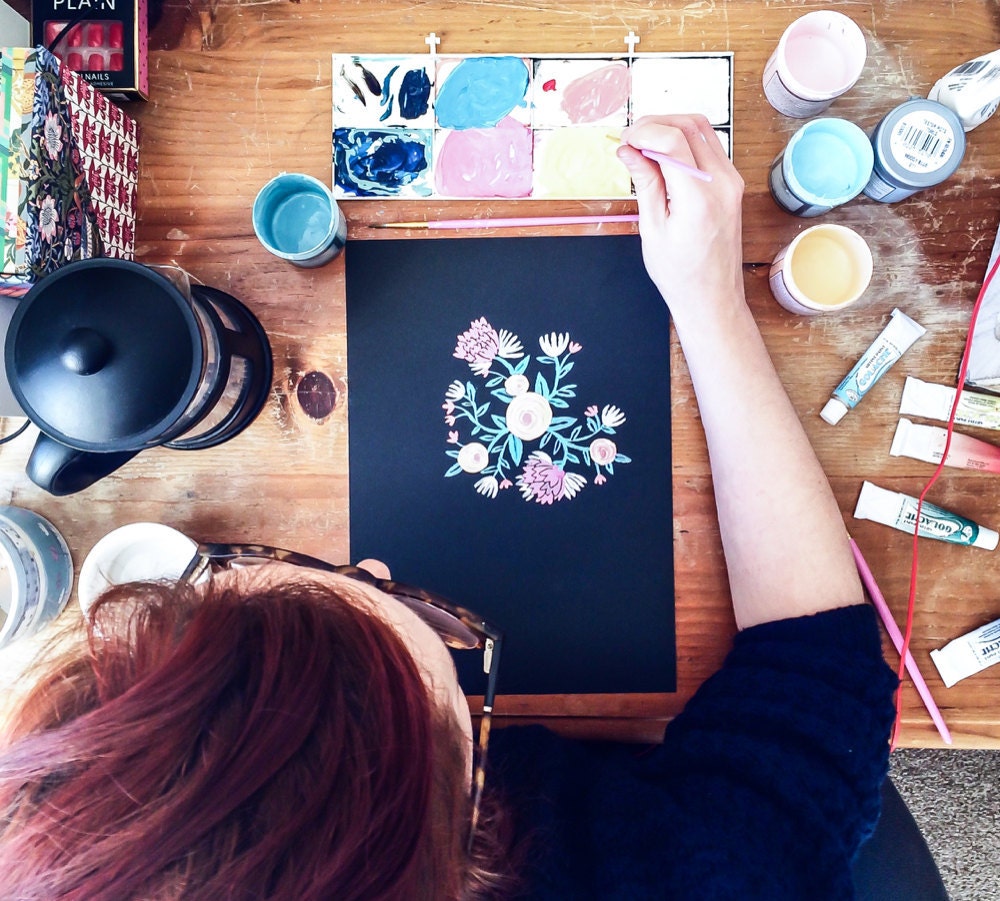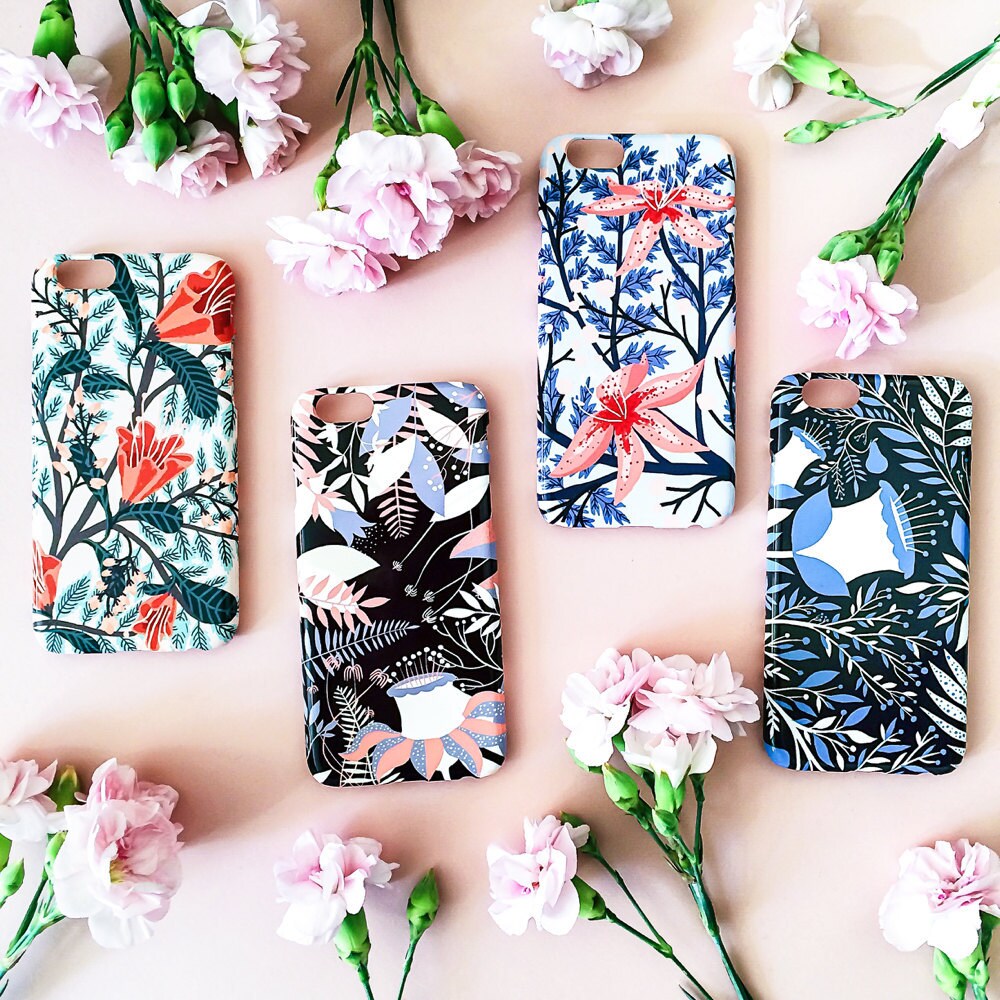 Have animals and nature always big inspirations for you? Do you usually work on a collection with a specific theme, or just draw whatever captures your imagination at the time?
Zanna:
 Up until we both went full time, we were mainly doing whatever took us in the moment. But since we've been taking the business a lot more seriously, we have meetings where we sit down and talk about what we think we should do, and set ourselves briefs and projects. Some of that is based on what we're selling a lot of at the moment — trends with specific animals and things like that. So we might put up a print of a sloth and then sell an unexpected amount of them, and at the next meeting we'll say,
Right, we should do more things with sloths. 
But I also think, when you have all the freedom in the world to paint whatever you want, you just do what makes you happy. And I don't think there's anything more beautiful in the world than nature and plants and things like that.
What have been some of the most exciting moments or biggest creative achievements thus far?
Zanna:
In business, I think one of our biggest moments came when we did our
first calendar pre-order last year.
We thought we would probably sell 50 of them, so we put up a pre-order for a month. Then, on the day we had planned to send out all of the calendars, we realized that Harry would have to work at his part-time job, and I was going to have to take all the calendars to the post office on my own without any help. By then, we'd gotten nearly two hundred pre-orders. And I'm quite small. And the post office is far. And we don't drive. So we spent all of that Sunday before packing up these orders, and I just remember sitting there that evening and thinking,
I don't even know how I'm going to get them there
. I have this giant fluorescent pink suitcase from when I first went to university, and I remember trying to pack all of these orders into this suitcase that's bigger than me. Then I had to have another bag of them resting on top of the suitcase. And I had to walk it through Cheltenham High Street, which is like a ten-minute walk. I just remember walking along feeling simultaneously ridiculous and so proud of myself that I had sold this many of something that we weren't expecting. So that was a pretty big moment for me, I think.
Harry:
Working with the Natural History Museum was another huge one for us.
Zanna:
That was through Etsy — 
they did an open call for people to design products with the Natural History Museum
and have them sold in their gift shop. We were chosen for that, which was amazing. We got to go up to the Natural History Museum and have a private tour, and then
we did three different illustrations and got them printed across seven different products
: wrapping papers, notebooks, pocket mirrors, lots of prints, and pencils. It's always really cool the first time you see your products on the shelves of somewhere that's actually, like, a big place that lots of people go to.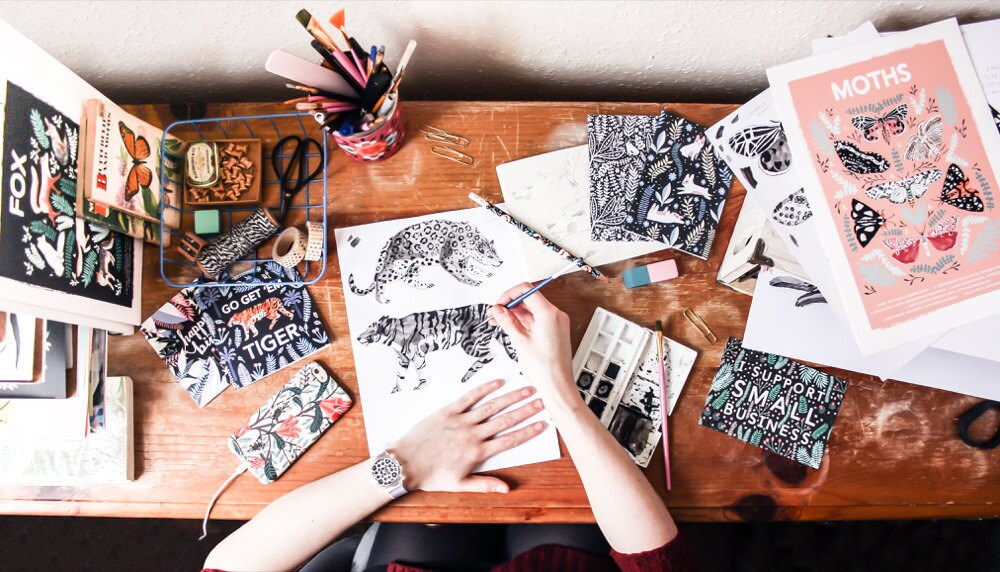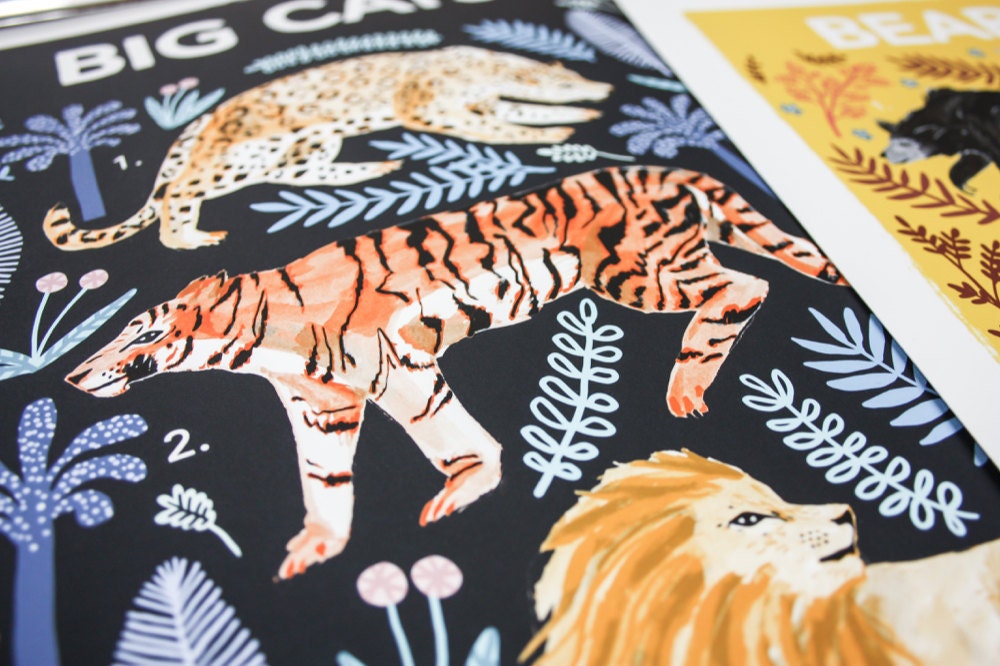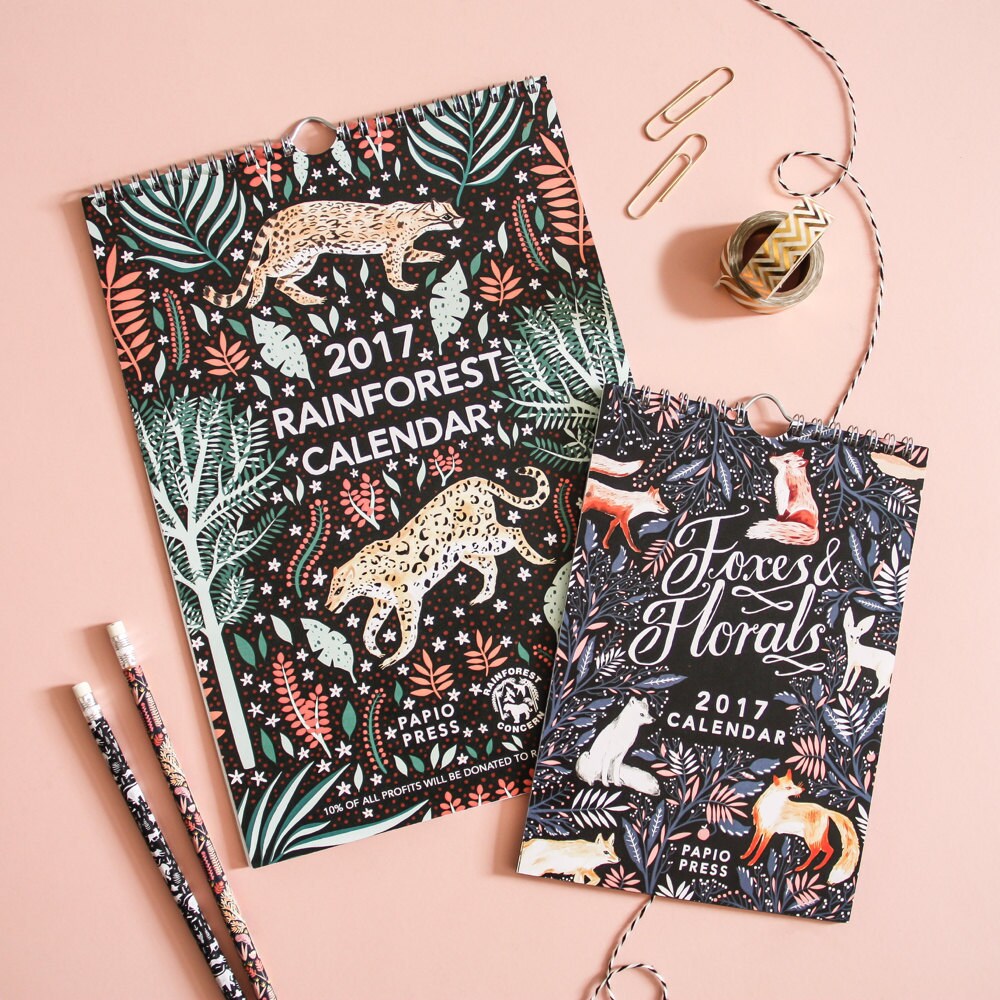 I know you put a lot of thought into the manufacturers and materials that you work with. Can you tell me a little bit about that, as well?
Zanna:
 We try to get everything printed in the UK, on recycled papers, and we use a range of different printers. There's one up in Leeds that's run by someone only a couple of years older than us, actually. He's done a really good job of it: Everyone there is paid a living wage. One of our other printers is the greenest printer in the UK, so everything they do is like super-recycled eco-printing.
Harry:
Even their inks are vegetable-based. They're really cool.
Zanna:
Our prints are printed on this really nice paper that's made in a mill in Somerset. When we started, we said to ourselves,
Let's just try to support as many UK small businesses as we possibly can with our UK small business
. It's cheaper, as well, if you don't have to get stuff sent over from other countries and pay customs and tax.
Harry:
Things arrive a lot faster as well. And my dad is the printer for our calendars, so it's nice to keep some of it within the family.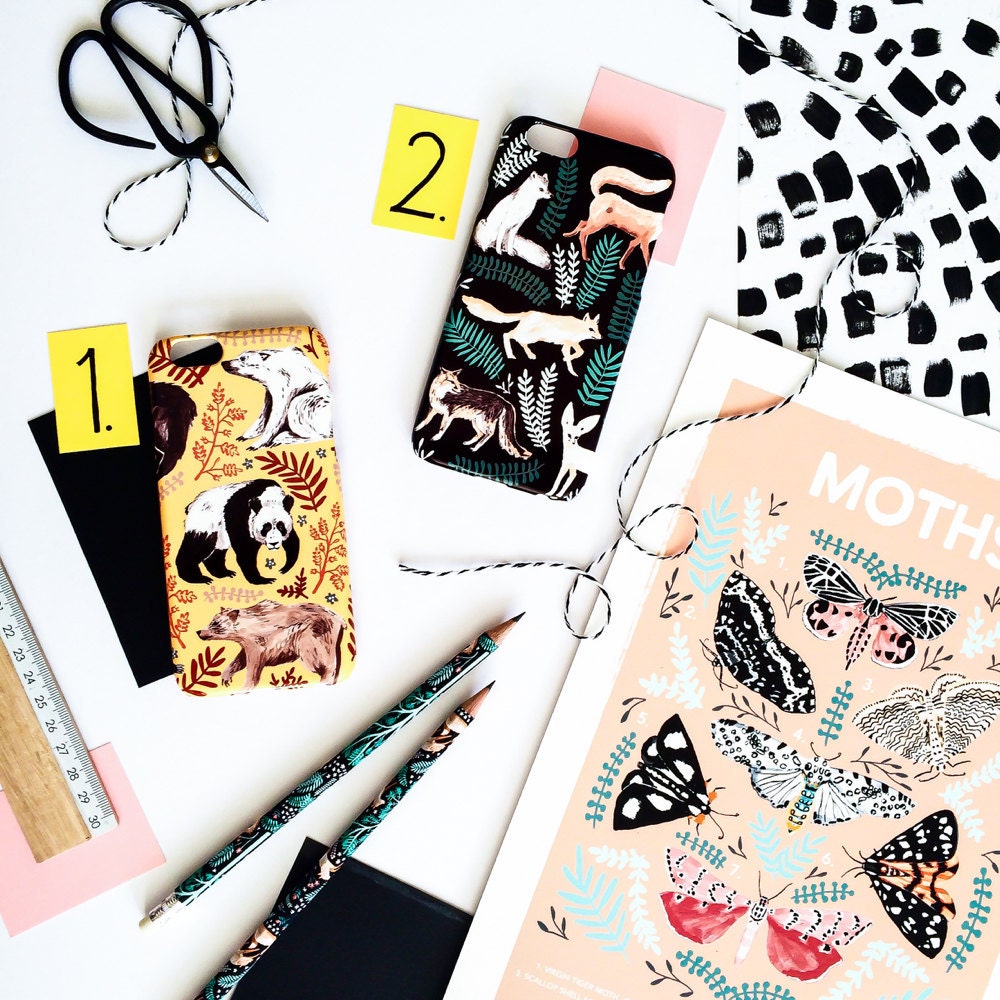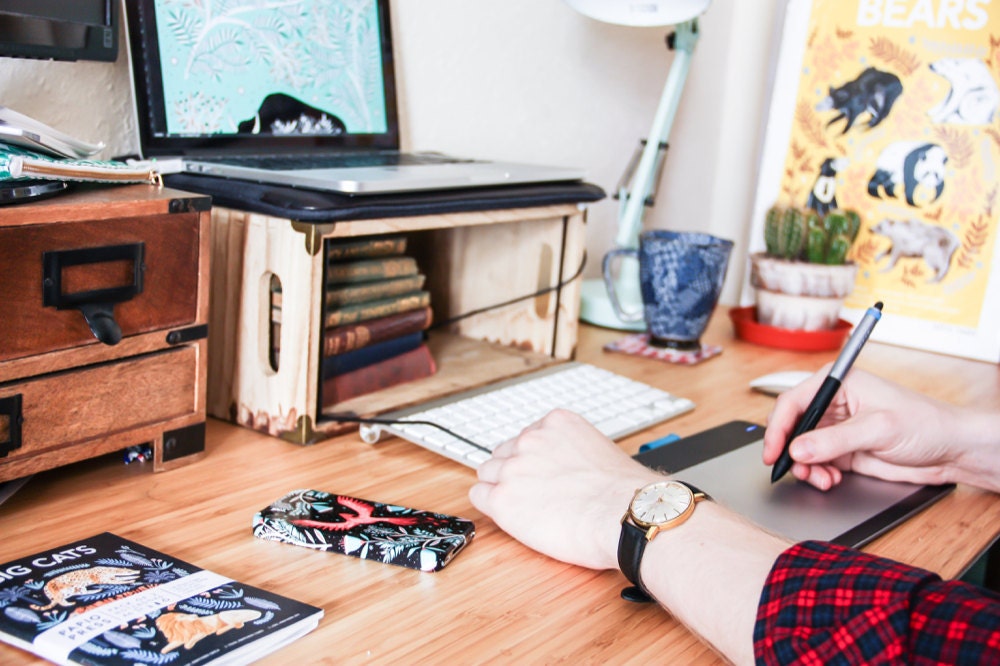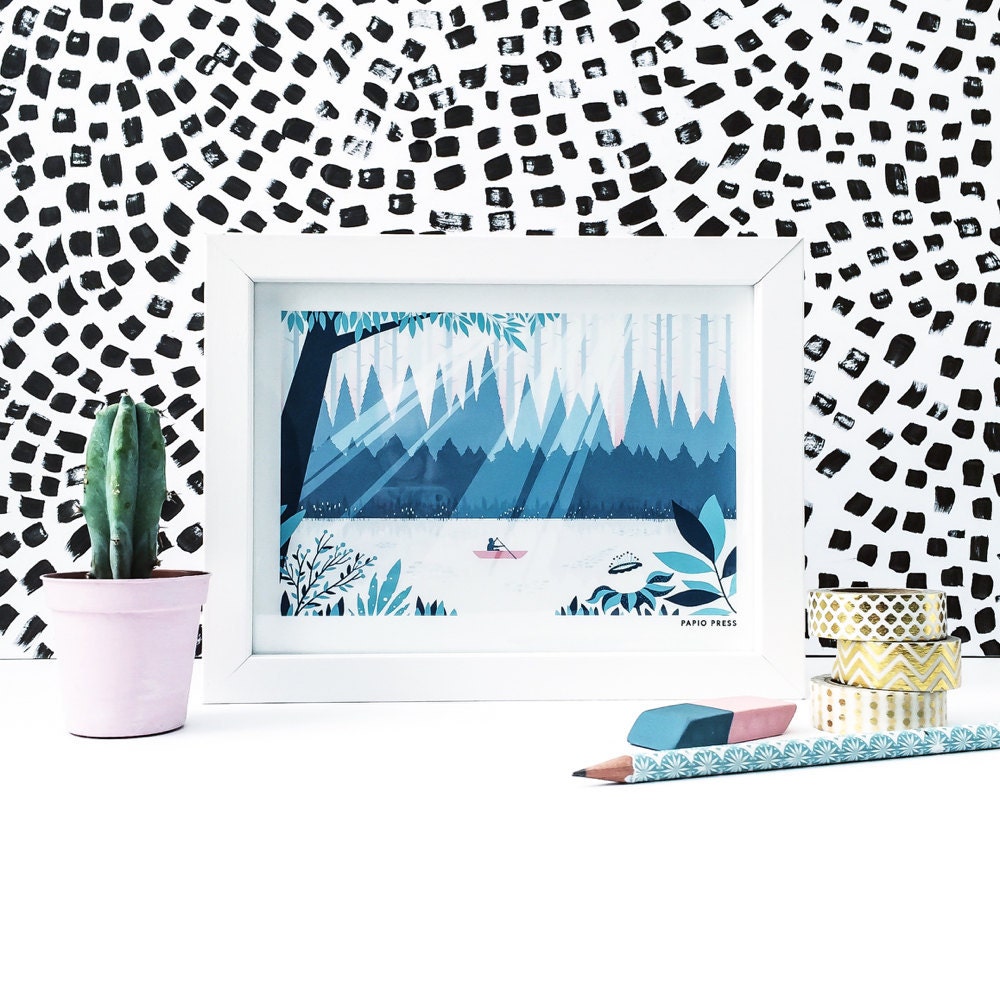 Will you be experimenting with any new products or processes in the year ahead? What can we look forward to in the next phase of your work?
Zanna:
 We've been making all this new artwork for the last three months and none of it's online yet; as an illustrator or any kind of artist, you always grow and change and improve, and we feel like all the new work that we're doing is really the next level of our work.
Harry:
 We've done so many new prints and sets that will be going to print in the next couple of weeks, which will be really nice. And because of the success of our calendar last year, we've designed three for this year, which we'll release in a couple of months. One of them is a risograph calendar; it's nice to try some different processes rather than getting everything digitally printed.
Zanna:
What I'm most excited about is the rainforest calendar we've created with
Rainforest Concern
. They've given us information about all the different animals that they help protect, and we've tried to incorporate as much of that as possible into each of the illustrations. And ten percent of the profits for the rainforest calendar will be donated to Rainforest Concern. We've been wanting to do something like that ever since we started, really. It feels good to finally be managing that. We're hoping it will raise a lot of money and awareness for them.
All photographs courtesy Papio Press.