This self-taught designer and mother of three crafts made-to-order clothing and swimwear for women of all shapes and sizes.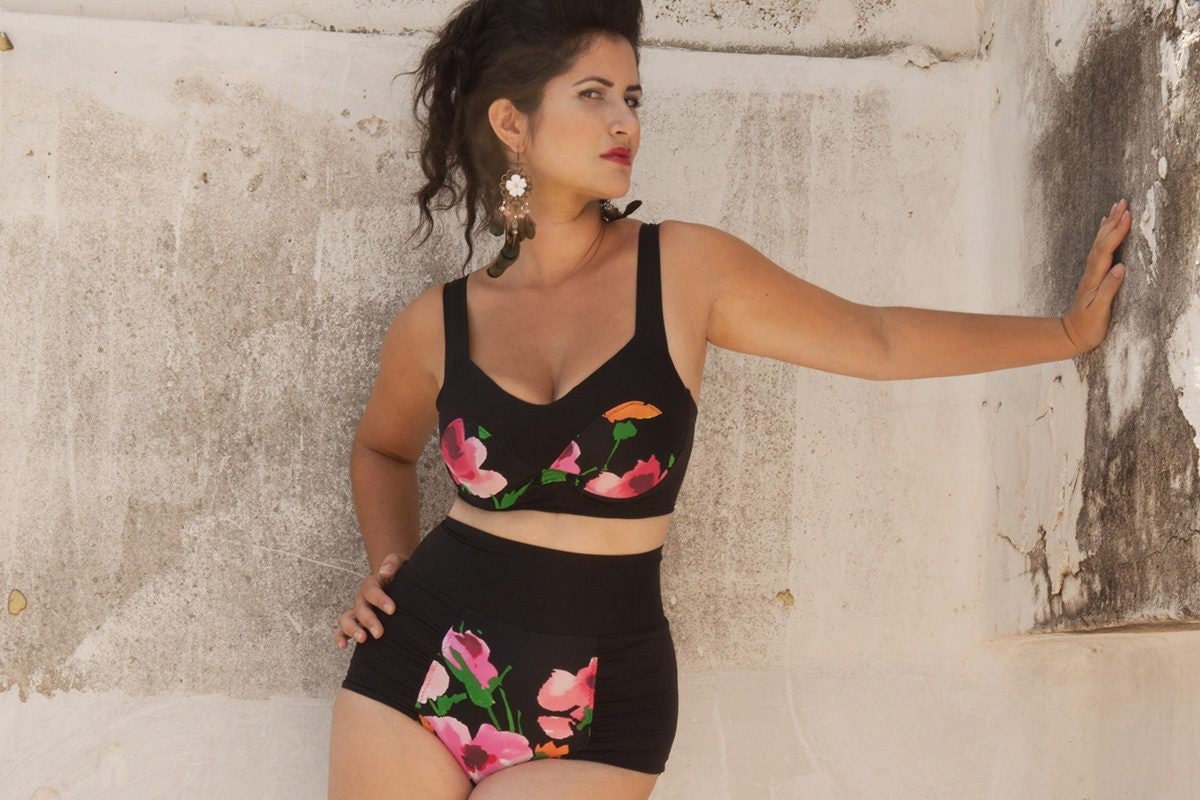 A largely self-taught, endlessly ambitious mom-of-all-trades (with no less than four distinct Etsy shops to her name), Viki Tiamat of the shop 
Pettibear
 is singlehandedly redefining multi-tasking. Working from her bedroom and a minuscule studio just outside her door in Gesher Haziv, Israel, the custom swimwear and clothing designer — with an appreciation for curves and a desire to design for any shape and size — makes each piece in her shop with her own two (very busy) hands. From pregnancy
bikinis
and convertible linen dresses to the knotted turbans that will soon feature her own original illustrations, it's 100% Pettibear — and she wouldn't have it any other way.
Read on to discover just how she does it.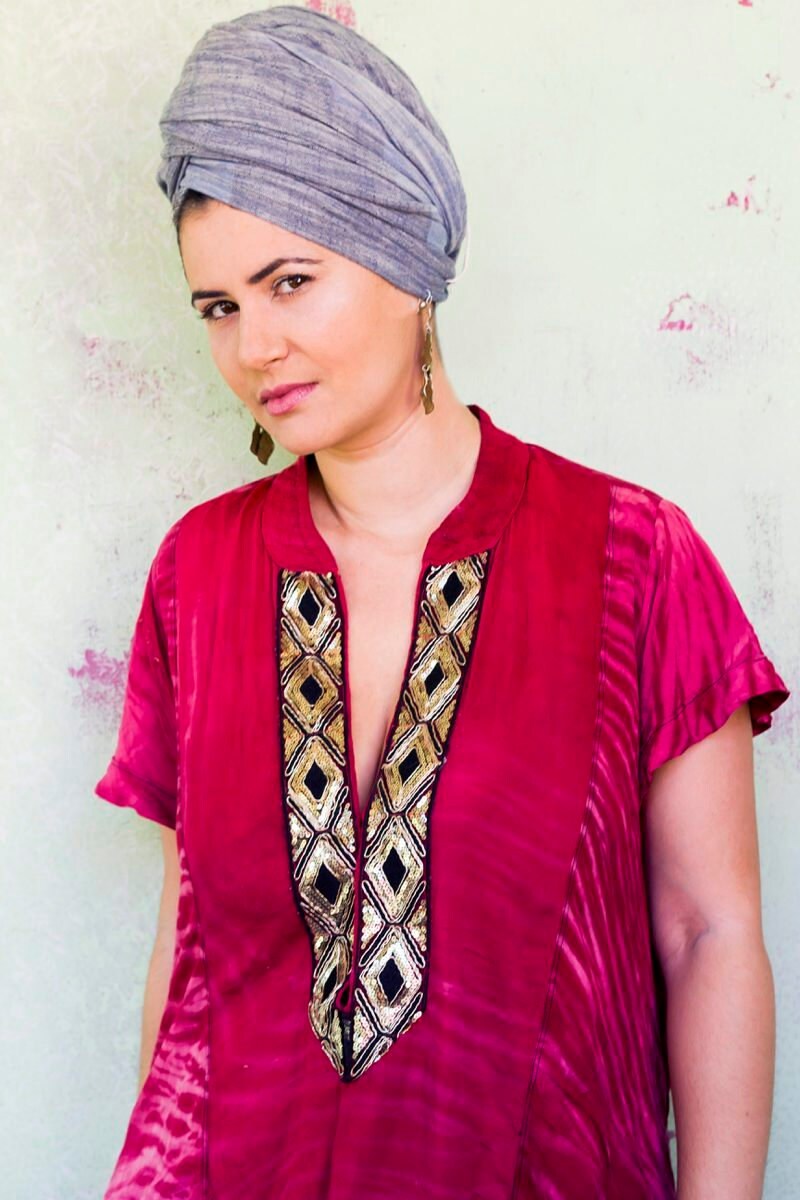 How did you get started with fashion design?
I studied fashion design in high school, but afterward I set it aside and started exploring a lot of different directions; it took me about ten years to come back to it. For a while, I ran a graphic design shop on Etsy based on the old Alchemy request pages, and after that closed down and I gave birth to my first daughter, I was looking for my next project.  I didn't want to go back to work — I got used to the good life as a stay-at-home mom — so I was looking for something that I could do well inside my four walls, my comfort zone. So I was like,
Okay, what about fashion?
I'd seen plenty of requests in Alchemy for fashion, but I wasn't that good at it at that time. You know, it had been 10 years since I finished high school, and even then you don't really learn how to pattern draft. You do learn the basic skills — how to make a seam, how to take a piece of fabric and cut it and assemble it into a garment — but it was only high school, it wasn't college. So I had to learn how to make patterns. I found several books about pattern drafting and I read a lot, including vintage books on millinery and fashion. Little by little, I started making things: a tank top, then a skirt. For three or four years I did really basic jersey stuff, nothing complicated: no swimsuits, no origami dresses. Then I found a book called
Pattern Magic
, which is by an amazing Japanese designer who writes about very intricate pattern design. It's all three-dimensional patterns with tons of knots and twists. I just fell in love: The minute I saw that book, I found my voice.
That's amazing! Tell us more.
From that moment, everything just started to roll:
Dresses
came, and the swimsuits came right after, when I gave birth to my second daughter and couldn't find a bra that fit right. I used to be very skinny, and I had gained weight in my first pregnancy, and then I gained some more. So I thought,
Okay, I already make clothes, I know how to do crazy stuff like origami dresses; I'm sure I can try to make a bra that will fit my big boobs.
 It started as a necessity: I live a country where most of the year it's super hot and we go to the beach ten months of the year. When you have that much heat and that much sun, you have to have a nice-fitting swimsuit. I know that many, many other ladies have the same issue that I have, but it doesn't even have to be about big boobs, it can be anything — like a very narrow torso and a big bottom. I even have one customer who is a ballet dancer, super fit and super skinny, and she told me that she could never find a swimsuit to suit her needs; everything she saw in her size was triangles, and it just wasn't her. She wanted something more conservative but still sexy, and for seven years she had been wearing a tank top at the beach. For me, it's not about bust size or one specific body type; any size is a good size for me to handle. In addition to the swimsuits and the dresses, I make hats, because I just really love hats. Basically, everything I've made, I made it first of all for me. I don't keep any back stock; I don't carry small, medium, and large; all I have is what I make for me. If you like it, you can have it in another color and another size, but it's not something you can come to my studio and try on. I'm sitting in my studio right now and I can't really show you anything but the dresses I'm wearing now, which I've already worn to death.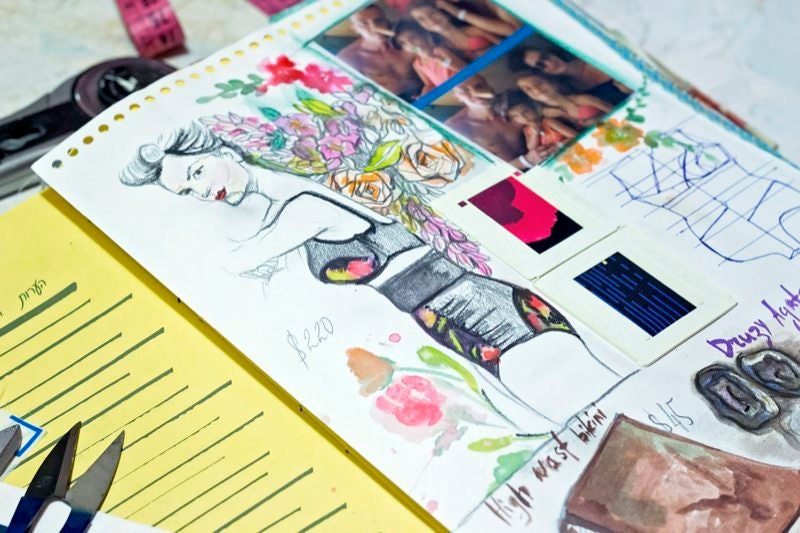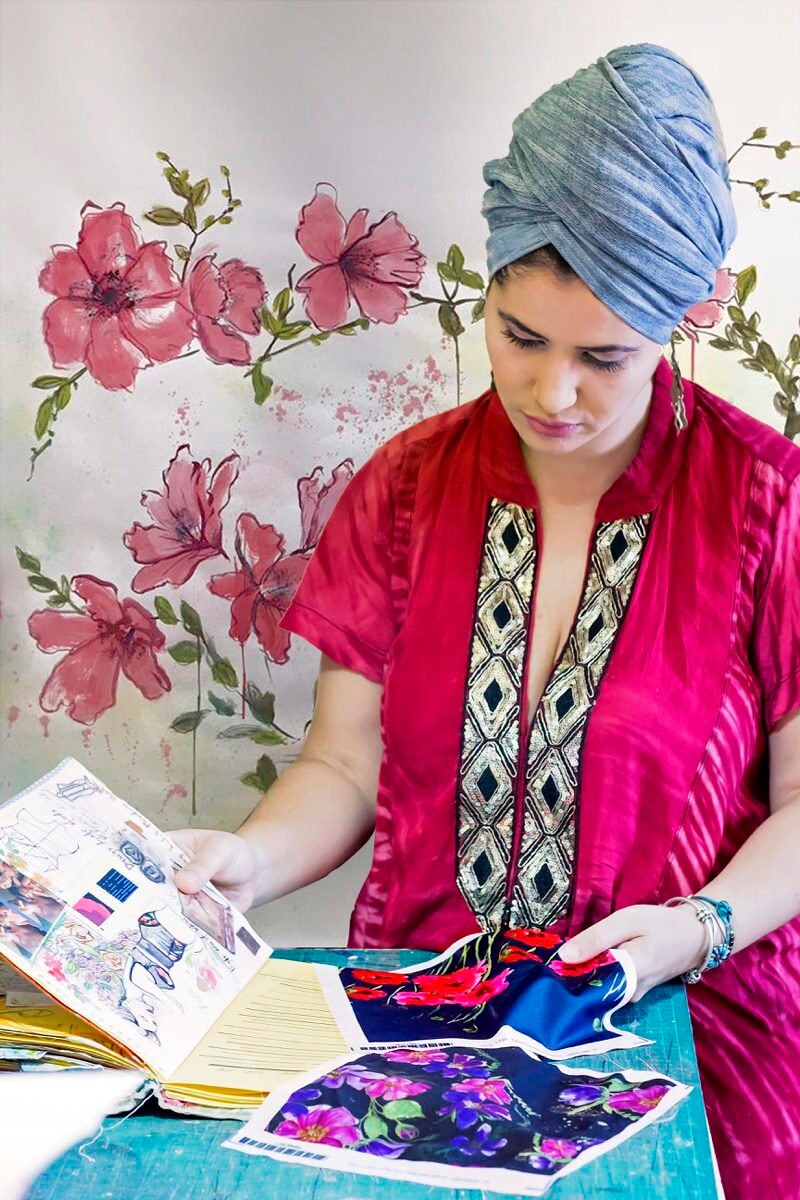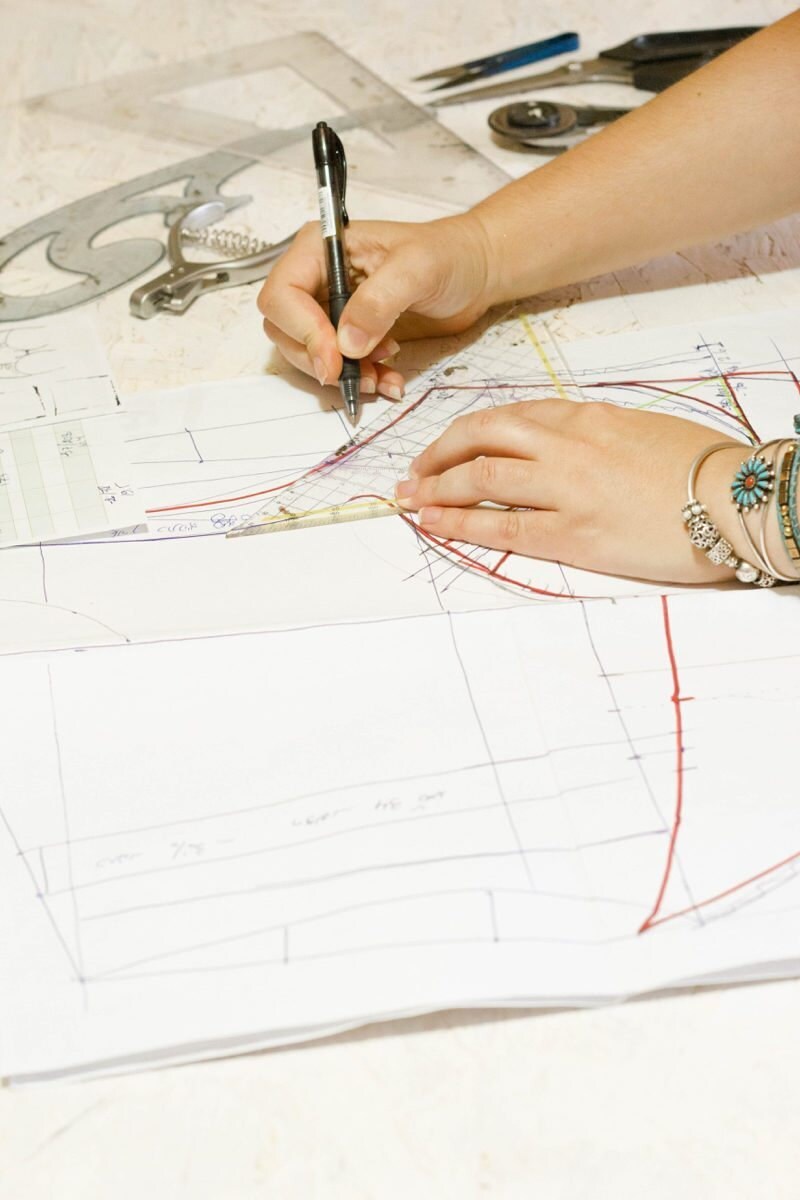 So does that mean that everything we see in your shop is something that you have a version of in your own closet?
Everything you see
is
in my closet. If I have a white dress
in my shop
and someone asks if I have a blue one, I say, "
I
don't have a blue one, but
you
can have a blue one." It's not even something I can show them. Although sometimes, if somebody asks me for a modification of one of my dresses and I really love the design, I'm willing to make the same dress in the color of their choosing. But again, that one is going to be made for me; I'm going to take a picture of it and show them, and if they like it, I will make it to their size. But I never, never make anything in small, medium, and large. I don't even know how the commercial sizes run anymore, I haven't bought clothes in a store for so long.
Tell me a little bit more about your design process — do you usually start out by sketching a design? How do you go from an idea to a garment?
Usually when I have an idea, I don't sketch it, I just keep it in my mind. I might do a very raw sketch, almost a doodle, but then I transfer my vision directly to the pattern. I never do any kind of muslin pre-dresses; I always start with the real fabric. If I have mistakes, I correct them right on the pattern and readjust. I actually have a dress in my shop that was created because of a huge mistake in the pattern draft — and during the first two years of my shop, it was the best seller! I had intended to make something completely different, but it worked so nicely I was like,
Okay, fine!
 Sometimes mistakes are your best friends. Once I make the pattern, I cut the fabric and sew everything myself, and then I model it. I have a very good friend who's a photographer (and who is also my neighbor), so I can call her and say, "Listen, I'm coming over, let's do some test shots." Then we see how it looks, and if it looks good, I put it on Etsy. Many pieces do end up on Etsy, but I also have plenty that never made the cut.
How long does that whole process usually take?
It really depends on the complexity of the design. Some of my dresses take four hours to draft and some take half an hour. Usually the designs for woven fabrics, which have darts and tend to be more problematic pattern-wise, will take longer. A simple pencil skirt made from super stretchy jersey will take about an hour, maybe two hours, tops, from starting the pattern to completely finishing the project. And a swimsuit can take 8-12 hours to make. Sometimes something that looks so simple, like a triangle swimsuit, can take quite a long time to sew, because it's not only about the cutting and the basic running stitch; you also have the overlock and you have the top stitching, and you have to thread all the different sewing machines. It's time-consuming.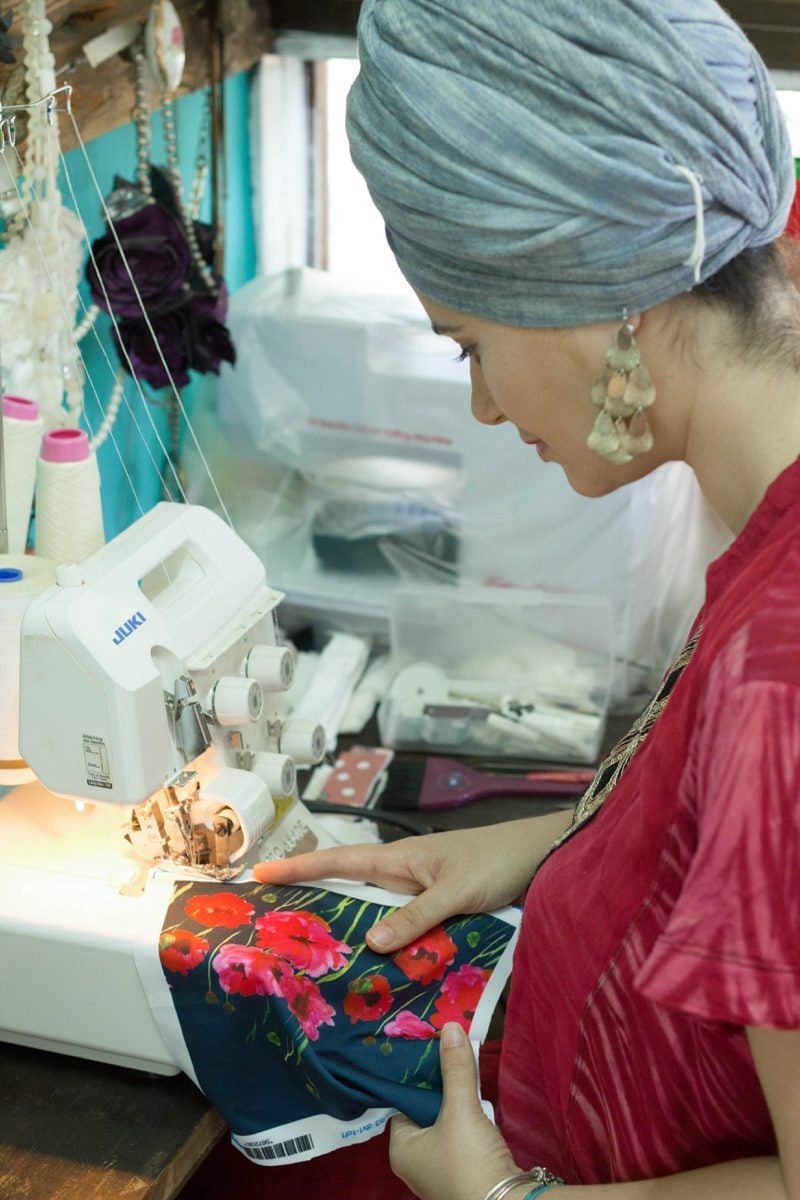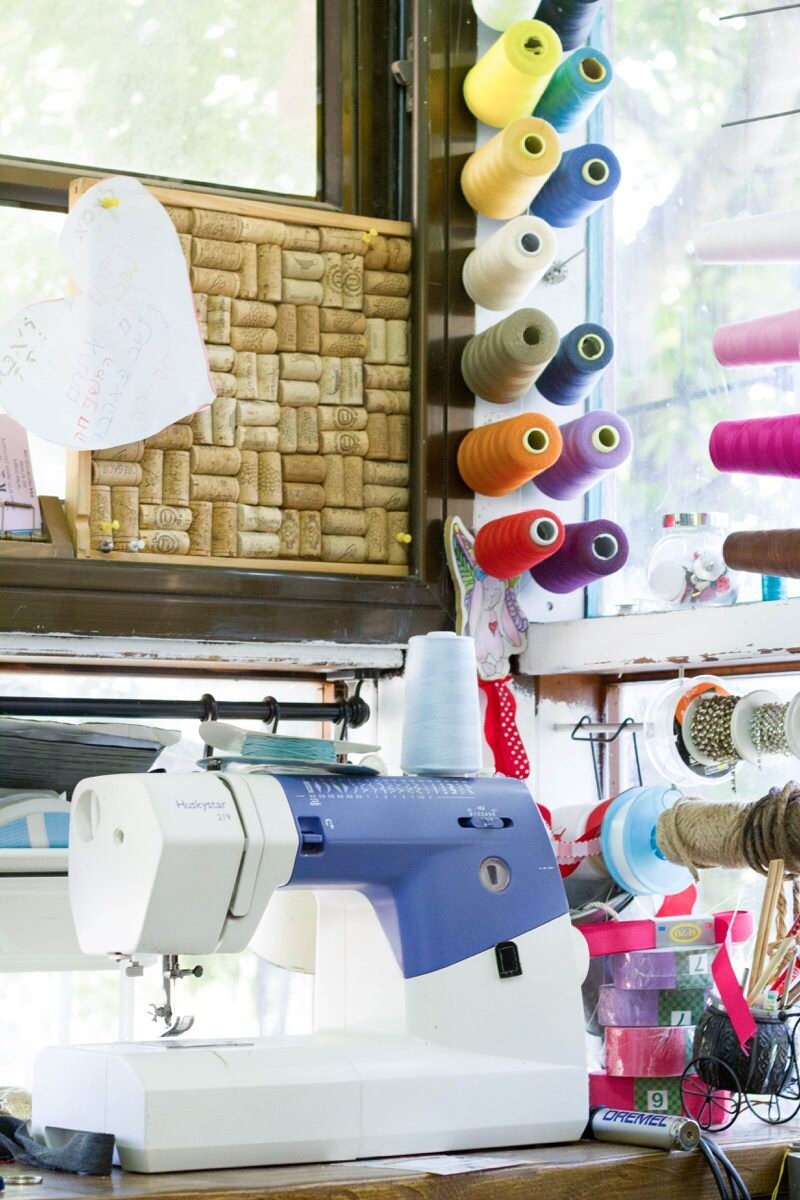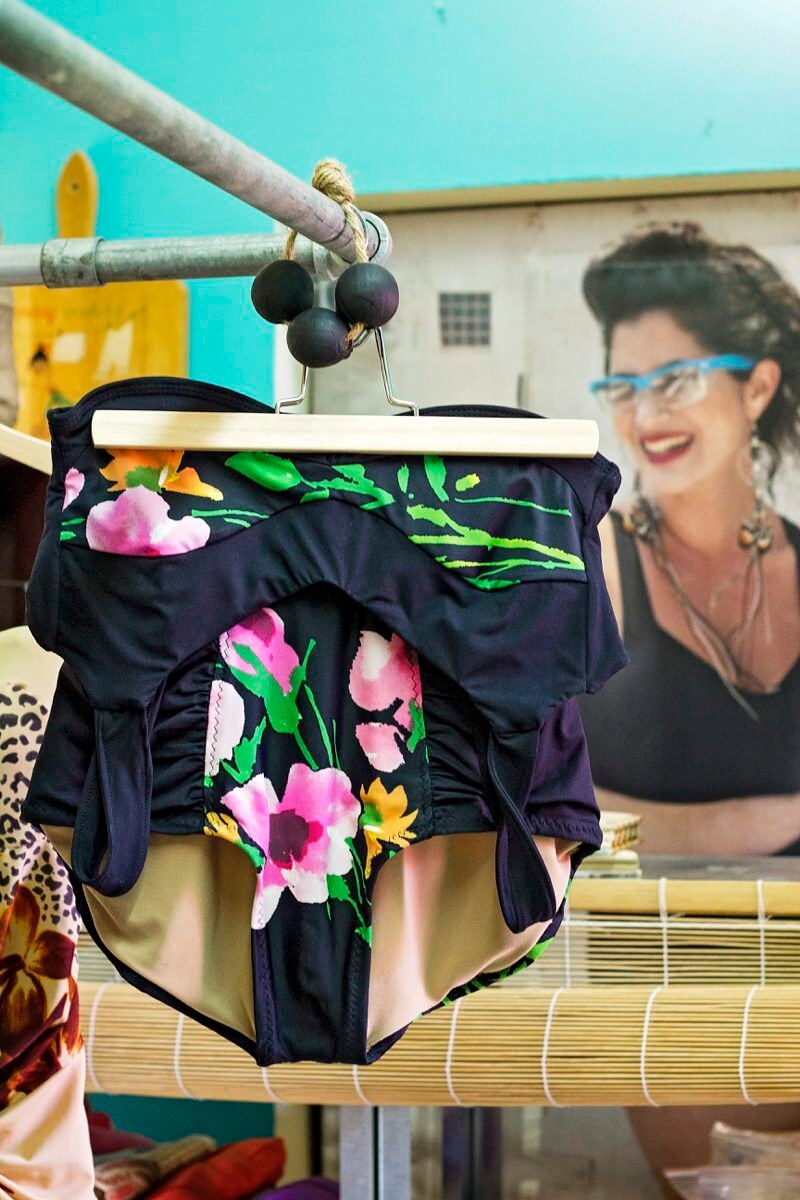 Speaking of time-consuming, you have four Etsy shops and three kids: How do you stay balanced and stay sane? What's your approach for having all these different things going at once?
I have
my women's shop
and
a kids' shop
, a small 
jewelry shop
and a
bookbinding shop
. To tell you the truth, all the things I do are how I stay sane. Some people do yoga, other people meditate, I make art. For me, the art is my meditation. If I need some quiet time, I will go and bind a book. It's peaceful, you know, you're sitting and you're sewing by hand, and you're punching and gluing; it's relaxing for me, it's not really hard work. If I'm looking for something stressful, I will go and make a swimsuit. My kids are all used to it — this is the environment they were born into, constantly seeing me drawing or sewing or gluing. I have a 10-month-old baby, and if I need to fill some orders, I just bring her to my studio and put her toys on the floor — or I give her spools and yarn to play with, because she doesn't care about her own toys when she's in my studio. She loves it: She makes a huge mess, but she likes it and she feels like she's part of my doing. Most of the serious work I do while she sleeps, I won't lie, but she's a baby and she does sleep a little bit. My other daughters are older, 9 and 5, and they go to school; when they come home they look after the little one and then I can work. So that's how it's done — you make a lot of kids, and then each kid looks after the other. But seriously, I do a lot of work at night, and I love the night — I love the quiet and peace. I live in a kibbutz near the seashore, and at 9PM, all you hear are crickets and frogs. You don't have the buzz of the cars or the buses, so you can actually do some nice work in the night. The only problem is you don't have time to sleep. But if you want you can work, and you can have fun.
What do you love most about this work? What's your favorite part of this job?
I love the freedom. I love being being my own boss. I love the fact that nobody tells me when to wake up — other than my kids. I have my own schedule and for me that's like breathing. I can handle plenty of stress, but I can't handle somebody telling me what to do. When I tell myself what to do, it works out just fine. And I love everything I do, and I love that I am able to do everything I want on a whim. Today I needed a necklace in a certain color for a shoot, and I didn't have one, so I said, "Okay, I'm going to go dye a necklace now." If I want a necklace, I'm gonna make myself a necklace; if I need a pair of panties, I gonna make myself a pair of panties. That is a complete blessing to me. I don't know how I would live without this mess — and in my head, as well. My mind is constantly full of ideas, and since I have this shop and that shop and that shop, I have room for all of it.
Where do you find inspiration for your designs?
As I said, I live in a kibbutz, and while it's not rural, you can see a lot of nature: enormous amounts of different varieties of birds, like parrots and hummingbirds, and lots of different blooms. It's amazing. Nature is a huge inspiration. I have lots of forest animals in my kids' shop, and it all started from my bear, which I drew for my logo and then became the first textile I ever created. Every day when I go outside to take my kid to daycare, I take tons of pictures of flowers, and then I sit and draw them and paint them. Sometimes I don't do anything with the paintings, I do them just for the fun of it, and sometimes one becomes a textile, which is awesome.
What about the shapes for your garments and your swimsuits? Is there a time period or design style that inspires you?
Shapes, for me, are about the woman; I don't really care about trends and fashion. I care about what makes a woman look and feel good about herself. Of course, I am inspired by the '50s, because it was such a feminine period, and I relate to it because of my body shape and they way they used to dress. So if it's the '50s, we're gonna go with the '50s. And if it's the '90s, with the low-cut panties, that's fine, we're gonna go for that. I have an entire section in my shop for pregnancy; like all of the swimsuits, I made them for myself originally. All of those swimsuits have low-rise panties because you need room for your growing belly. Whatever I design, it should be comfortable, it should look appealing, it should be feminine-sexy. '50s kind of sexy.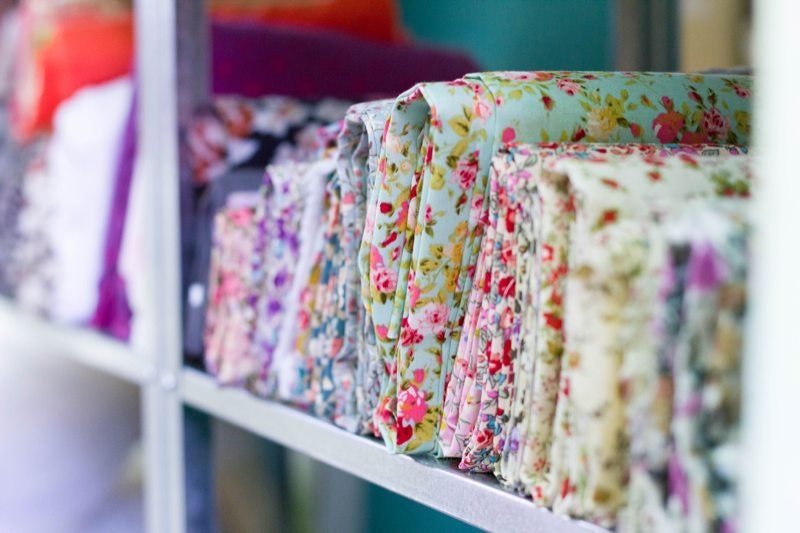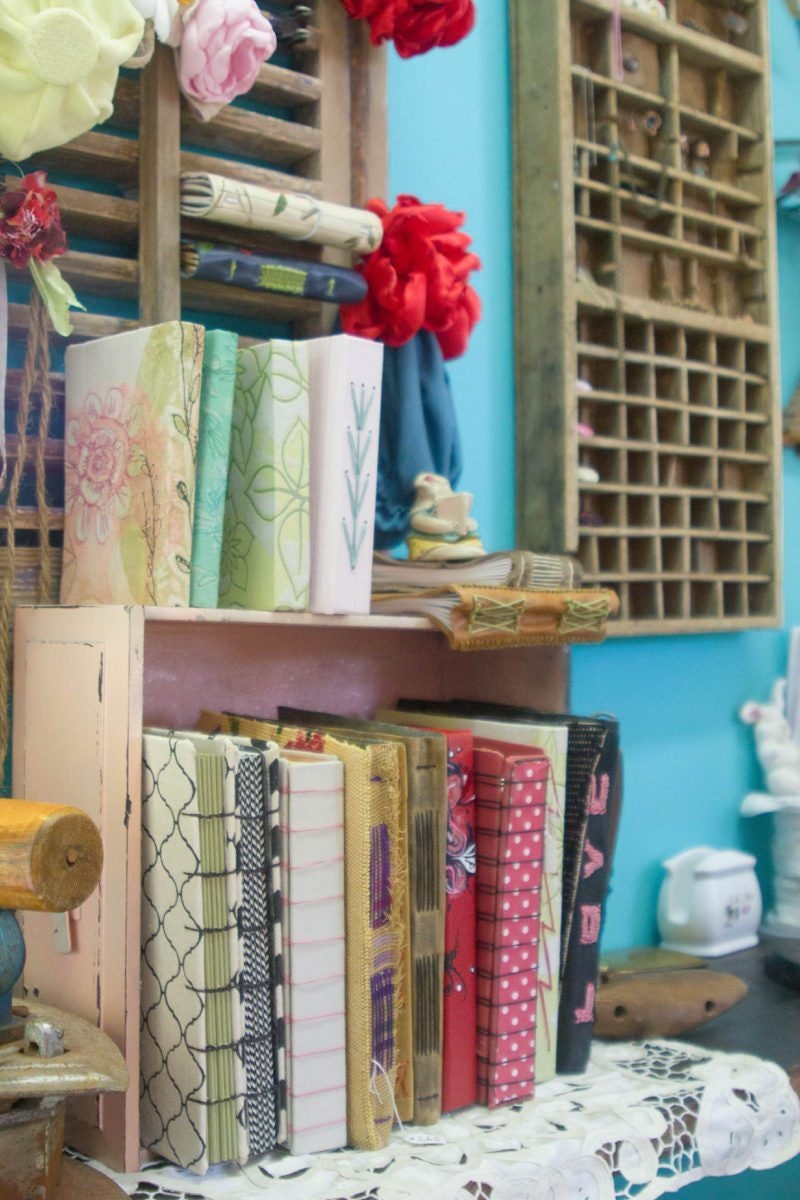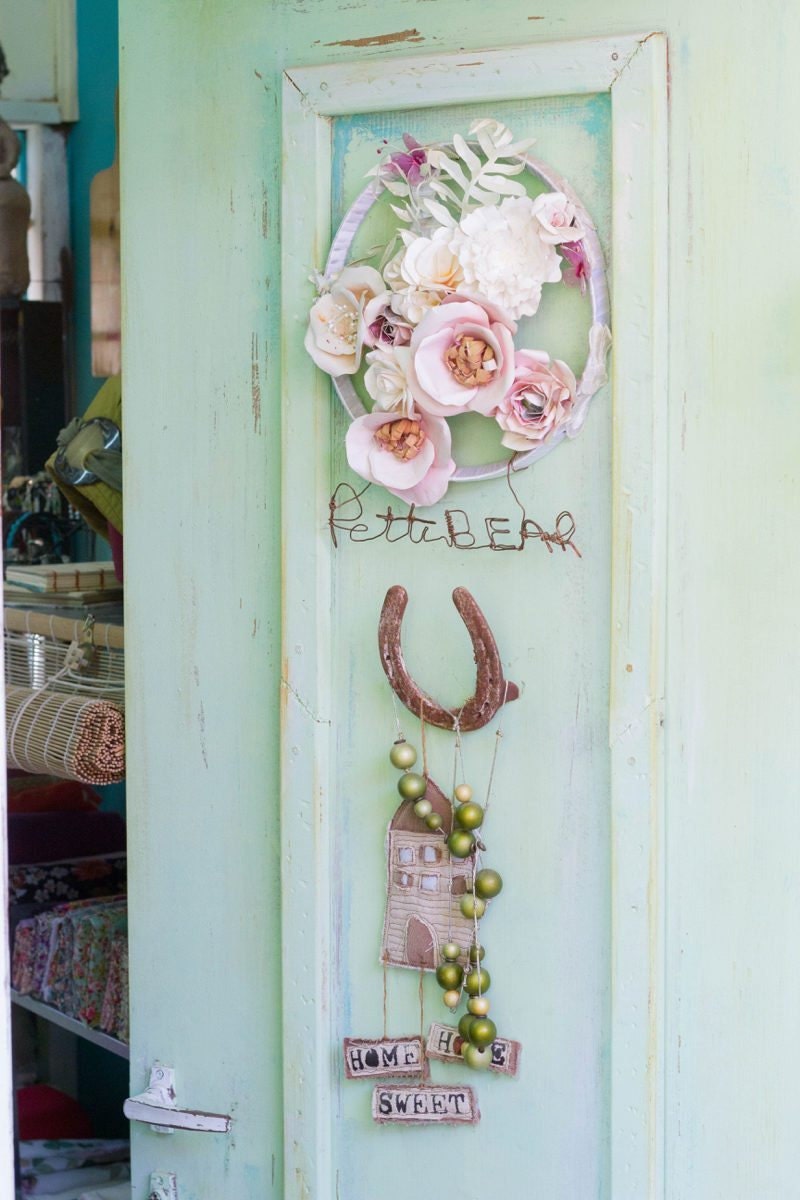 What have been some of the most exciting moments or proudest achievements of your creative career thus far?
For the last three years, I have been hosting the official Etsy Craft Parties for Israel. We have an enormous Etsy community here, and being able to gather 50 people under my roof and guide them through some kind of activity feels like a real accomplishment. And being able to mentor people, to give them advice from my own experiences on Etsy and of being a self-taught designer — that's another one. My business started from zero confidence and it grew to 100% confidence that I'm able to do what I tell people I'm able to do. Even my English — I learned my English thanks to Etsy. When I started my first Etsy shop, to write a message to a person meant sitting with a dictionary on my lap and Morfix open on my computer — and it would take me 40 minutes. Building confidence, learning English, and being able to mentor people — these are huge achievements for me.
What's next on the horizon for your shop? Any big plans for the future — or even more shops that you're going to open?
No more shops for me! Four is enough. For now, I'm really investing myself in my kids' shop and my textile designs, and I plan to make more hats and head wraps and maybe some swimsuit cover-ups with my own textiles. I don't want to use any other designers' textiles anymore: If I'm making a swimsuit collection, it's going to be a swimsuit collection made with my textiles. My goal is to be completely self-reliant. When people buy Pettibear, I want them to know they are buying a piece that is 100% me. I don't want any seamstresses to do my work, and I don't want any dressmakers or pattern makers; I want to do it all myself. When I send an order out, I want to stand behind it 100% — even if it has an issue. I don't want any mistakes, but if something happens, I want it to be my mistake so I know exactly how to repair it. I want my customers to feel comfortable that there is somebody real standing behind this photo and standing behind this brand. It's me, it's 100% me.
Follow Pettibear on Facebook, Instagram, Twitter and Pinterest.
All photographs by Vishnja Soday from Photo by Vish.