by Valerie Rains
Lisa Press spent decades stitching up one-of-a-kind doll clothing before launching her own line of dolls, Phoebe & Egg.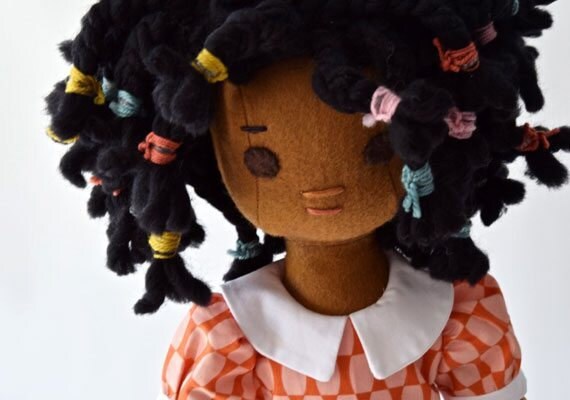 Some kids play with dolls; some play with doll clothes. For decades, Lisa Press, who grew up turning her mother's sewing scraps into one-of-a-kind wardrobes (for people and playthings alike), fell into the latter camp. It was only after she'd spent years designing clothing for her daughters' dolls — and decided to try selling the garments, once her daughters were grown — that she started to think about launching a line of dolls. "I didn't want to sell clothes for an already-made doll; I just felt like there was a creative vibe to my pieces that manufactured dolls didn't have," Lisa says. "I wanted a doll that reflected the same handmade feel and creative energy that my clothes had." A little more than a year later, Lisa had dreamed up the duo of 
Phoebe & Egg
, (with a third doll, Ging, to follow); now she creates clothing, dolls, and custom designs in a wide array of styles — all from the comfort and convenience of her sunny attic studio in rural Massachusetts. Learn more about Lisa's story and take a look inside her workspace below.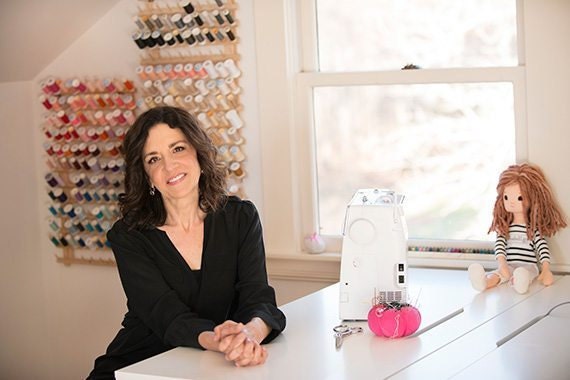 How did you get started sewing — was it your mother who taught you? 
She did — my mom taught me to sew, she taught me to knit, she taught me to smock, all of which I use for my business. She was very creative and very skilled at all those things. And she made a lot of our clothes when I was young, everything from smocked Liberty dresses to cute little double-breasted coats and things like that. I loved it. But the biggest thing was that she gave me free reign of her sewing machine and her sewing room — which, as a parent, I now realize was pretty brave of her.
Were you into other creative activities when you were young, or was it pretty much always just sewing for you?
I knit, too, and I knit things for the Phoebe & Egg
dolls
, but I'm primarily interested in sewing. Sewing not only inspires me, it also relaxes me — I feel so completely at home when I'm doing it. If I'm at all stressed, I sit down to sew and I feel great.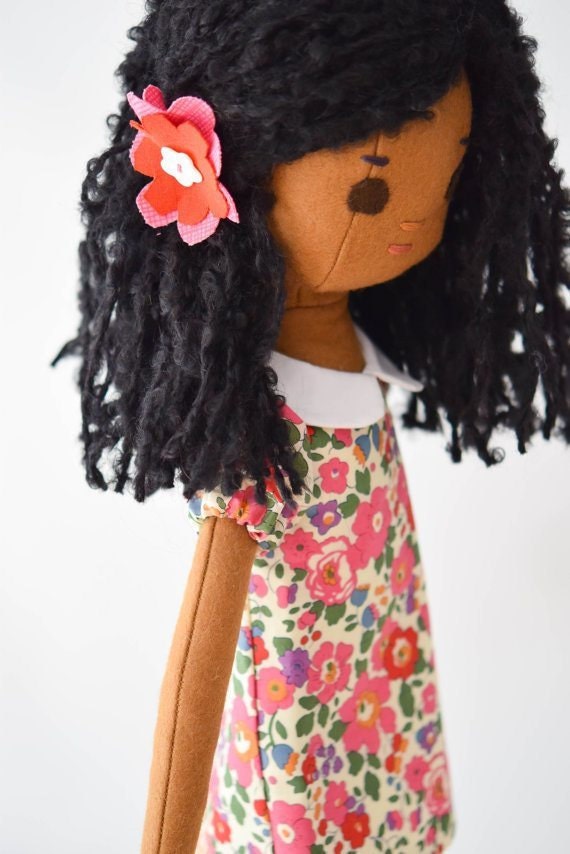 How long does it take to make a doll? 
Most of my dolls take at least six hours to make, although I have been working to improve my systems and shorten that time. I spend a lot of time on the hair: Customers often have very specific hair requests, and even when I'm not making a custom doll, there are still a lot of steps to creating the hair. Sometimes that involves hand-dying the yarn, which takes several days to dry.
What's your favorite part of the process?
Making the faces is my favorite part — that's when the doll gets a personality and comes to life. I'm usually aiming for a quizzical, innocent look with a slight asymmetry. And I always do the faces last. Beyond that, there are two other aspects of my business that matter very much to me. The first is that every doll comes with a set of patterns for sewing more clothes. An important part of doll ownership from my childhood was that it taught me to sew, and I'd like to share that with my customers. My dress patterns build up in steps from simple to slightly more complicated — you learn how to add sleeves, how to make a change at the waist — and they're dressmaking skills that the child will have forever. Second, I decided five or six months into running my business that for every doll I sold, I would make another doll for a child in need, whether they're in the hospital or in foster care or experiencing homelessness. We adopted my youngest child at one, and she had endured a number of difficult transitions before joining our family. I believe that a doll can be a friend, a constant, and hopefully a comfort for a child as their homes and caretakers change.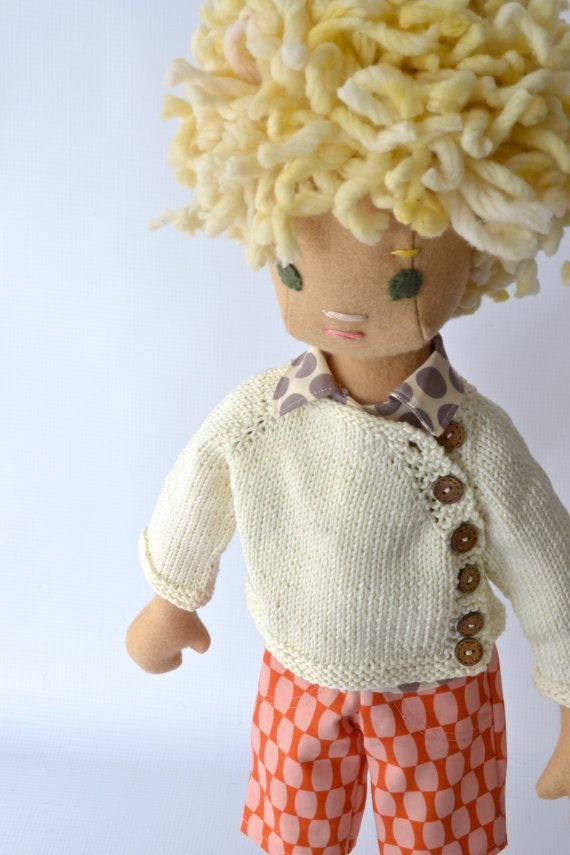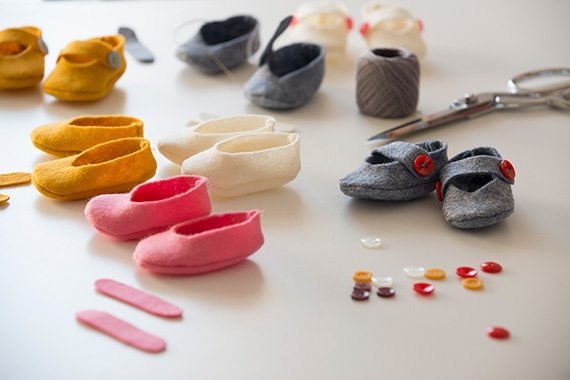 How do you go about creating a new doll? Where does your inspiration come from?  
Mostly, it's the materials that inspire me. And my customers, too. A lot of my sales, probably 60-70%, are for custom orders; buyers will send me pictures of their children, or they'll ask for a specific character (real or imagined), or even a doll that resembles themselves as a child. Often, they have the best ideas — they'll say, have you ever done this before, could you do this? Usually I haven't, and I'm a bit nervous to try, but it almost always ends up being something spectacular that I will do again and again. The custom process has gotten me to try a lot of things that I wouldn't have necessarily found myself.
Are there any custom orders that really stand out in your memory? 
There are so many: one buyer sent me a photo of herself in a French preschool 20 years ago and wanted a doll made from that; another one designed a doll for her daughter to take to the hospital to be her friend during a surgery; and there was one fiancé who wanted to surprise his fiancée with a doll like one she had lost in childhood. It was really cute — he didn't really know how to describe a doll, so there was a lot of back and forth, but eventually we stumbled on it and he was very happy with the result.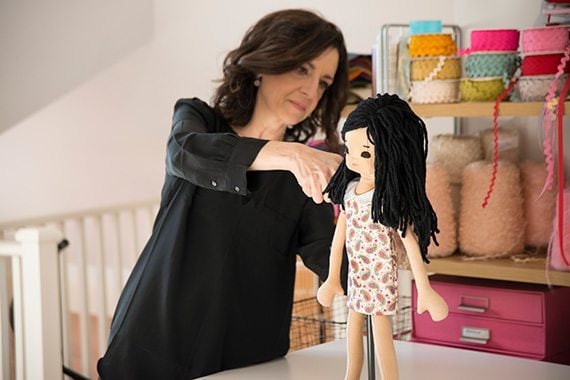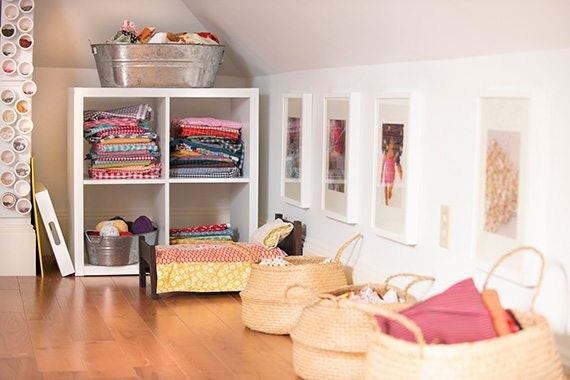 When did Etsy enter the picture for you?
I had always been aware of Etsy and shopped on Etsy, and once I decided I wanted to make this a business, Etsy was the first place I thought of. I liked the vibe, I liked the community, and it was so easy to get started, with all the instructions and videos and online seminars. And I love the communication I have with my customers after the sale. Often, they keep in touch, send pictures, and tell me how much they love the doll — that is so rewarding. If I sold dolls in a store, I wouldn't hear that.
Has your work evolved much over time?
Oh yeah, a huge amount. The dolls were initially inspired by a German doll called a Sasha doll that was produced in the 1960s-1990s. She has a simple, classic, somewhat understated shape and features. My original dolls were jointed, like the Sasha dolls, but have evolved to be more of a rag doll, because without joints the doll is cuddlier, sturdier and (ironically) more posable. I wanted a doll that a child could dress and that wasn't so small they would have trouble sewing for her (or him). And each year they keep evolving, both from ideas I've had and wanted to try and from customers' ideas, too.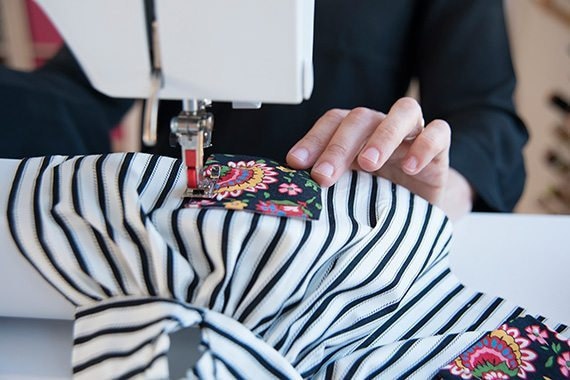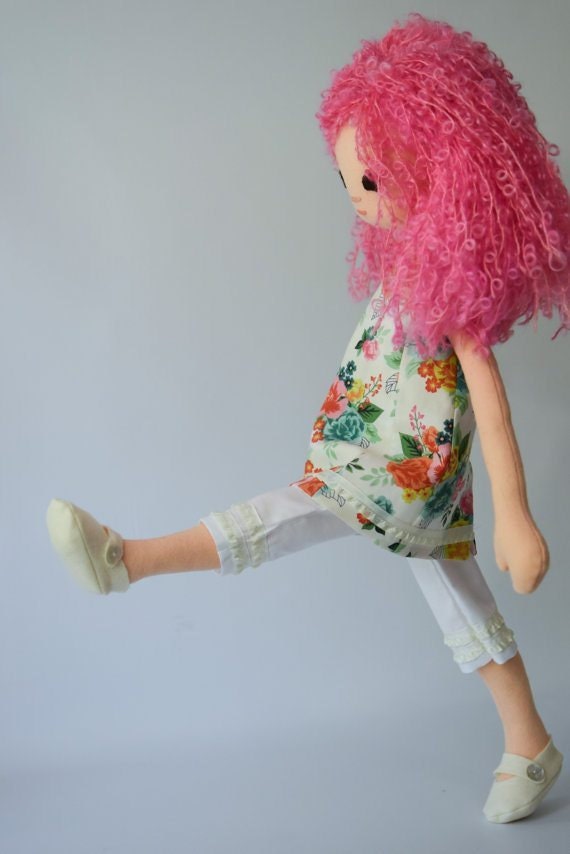 You mentioned on your blog that you follow a lot of other dollmakers on Instagram — can you tell us about some of your favorites? 
My favorite is
Little Jenny Wren
, in Tasmania — 
she
bought one of my dolls very early on, and I almost couldn't believe it. I also follow
Needlebook
,
Mimi
Kirchner
, 
October
Rose
, and
humble
toys.
Fig & Me
is another one that makes
incredible dolls
. There's such a range of what people are doing and it's really exciting and inspiring. There's a big movement toward a very raggedy doll, kind of a scrappy look that I think is really cool, and there are a lot of people, myself included, getting pretty wild with the hair colors — I love that. There's just so much you can experiment with!
What's next for you? Do you have any new developments on the horizon that you'd like to share?
I do! I'm really fascinated by children's clothes throughout history, and when I go to plays and look at the costumes I become obsessed. I would love to do different historical period outfits for the dolls; there's so much you could do, and it would be so fun and educational, both for me and for my customers. That's one of my goals for the next year, and the other one is to expand the baby line. A lot of people have been asking me for more clothes and accessories for Baby Egg, so I'm working on that now.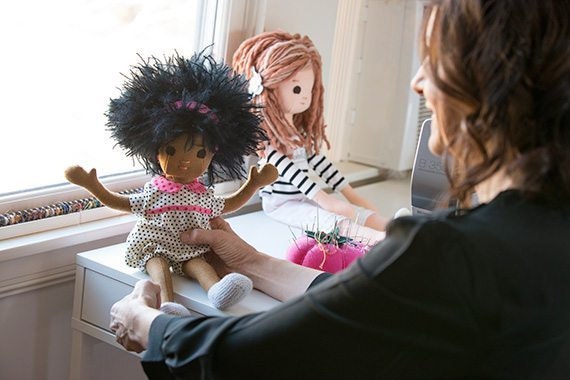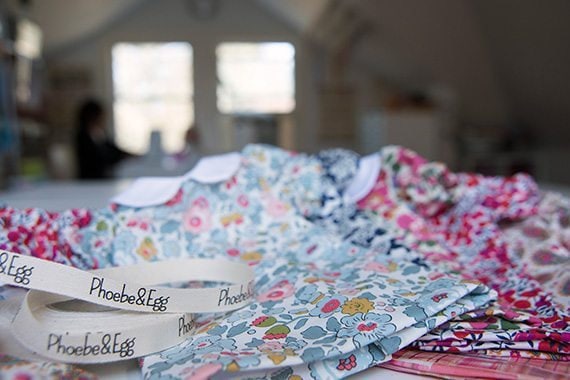 Keep up with Lisa by following her on Instagram, Facebook, and Pinterest.
Portrait and studio photos by Cynthia August; additional product photos by Phoebe & Egg.