Calling all plant lovers: Bring the outside in with greenery galore from this Portland-based specialty nursery.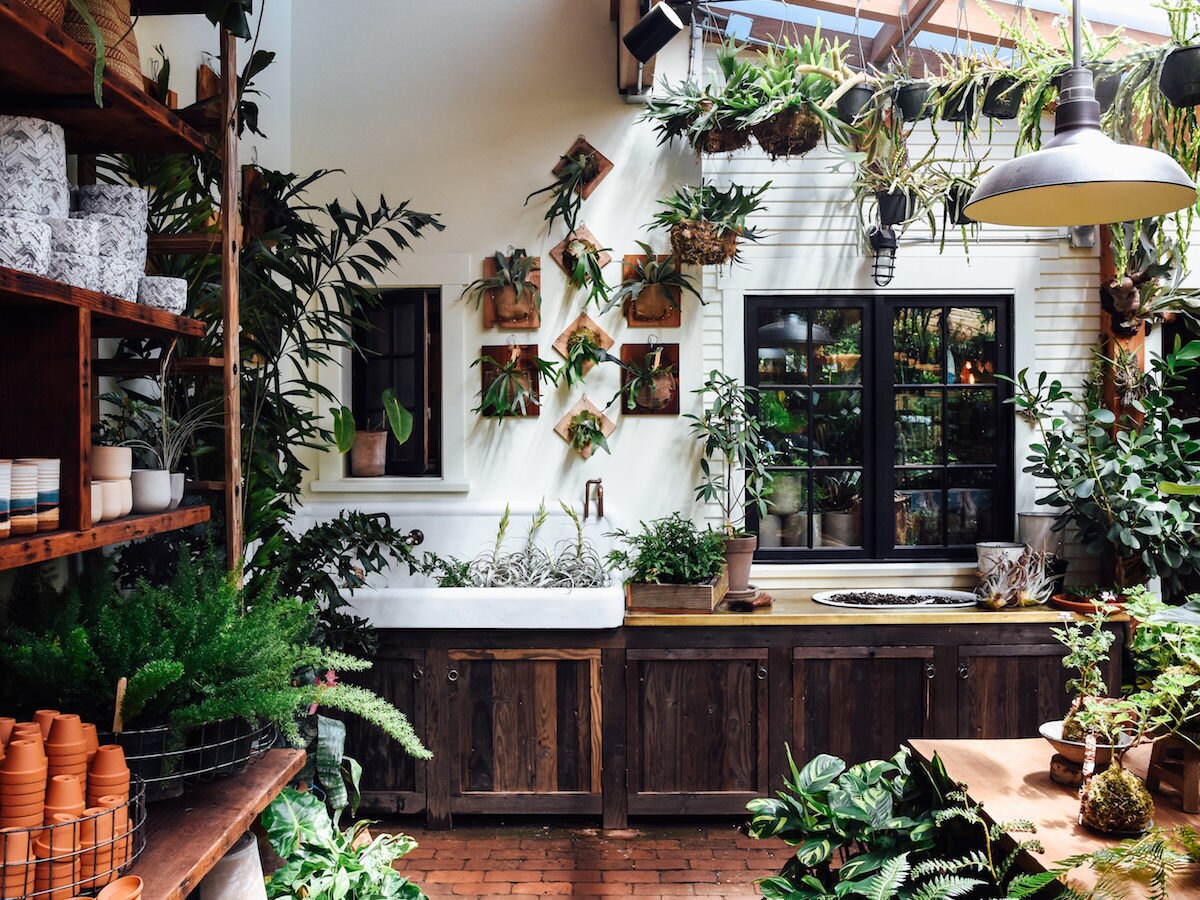 Pistils Nursery
's success story reads much like instructions for raising healthy plants: sink deep roots, spread out, and grow towards the light. Founder Mégan Twilegar—who has spent most of her life in the Portland, Oregon area—launched Pistils from the seed of an idea that germinated while she worked on a local farmstead after college. "Pistils was started by my sister and me, although she left early on," explains Mégan. "We started Pistils to grow plant material for outdoor gardens, but as the business evolved, it's the
indoor plants
that have made us really successful."
Fast forward twenty years, and Pistils has expanded into three complementary businesses: a brick-and-mortar shop with a light-filled solarium that showcases exotic plants, including staghorn ferns, moss balls, and desert cacti; a landscape design and build company; and a thriving online presence, with over 600 sales on Etsy alone, and no plans to slow down. "There are always new experiences and ways to educate myself," says Mégan. "Every year I am more aware and see new things. I feel very blessed."
Read on to discover Mégan's favorite plants—then shop the Pistils Nursery collection.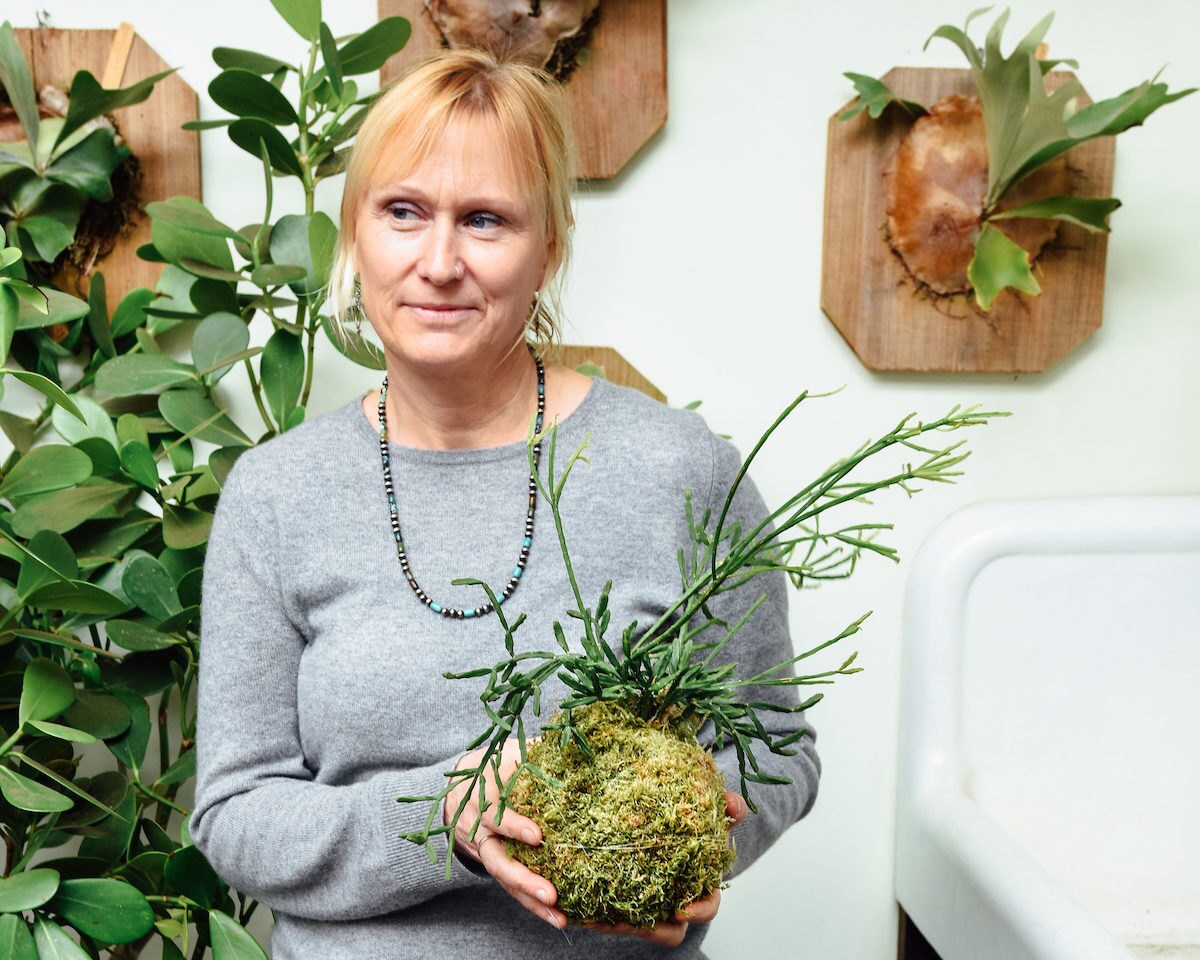 Tell us more about the Pistils origin story. Have you always been into plants?
My family was always into agriculture and animal husbandry, so I guess you could say that my interest in growing things was passed down to me. After college I was living in Portland and I had the opportunity to work on an old farmstead in the city called Bean's Farm. The lot was only 5,000 square feet, but that is a rare thing to find in a city. Working there was when I started to realize that growing things was something I might want to do. I felt that I only have one life and if I had the opportunity to pursue something I'm really passionate about then I should give it a try. You spend so much time at work, it's good if you can really like it. We started the business in what was then an underserved, rougher neighborhood in Portland, but over the years it has changed tremendously. We were just looking for something we could afford, but maybe we had a little bit of clairvoyance. It worked out really well.
How many people are part of the Pistils team now?
In the beginning, it was mostly just me managing the shop. Today, for ecommerce and the brick-and-mortar store we employ 10–12 people. Some of our employees come to us without a lot of experience in cultivating plants, but over time they develop a love for it and even become nerds for it. My life partner manages our design and build business, and we have about half a dozen people there along with a slew of subcontractors. I'm blessed to have such a great staff. They are what drives this place.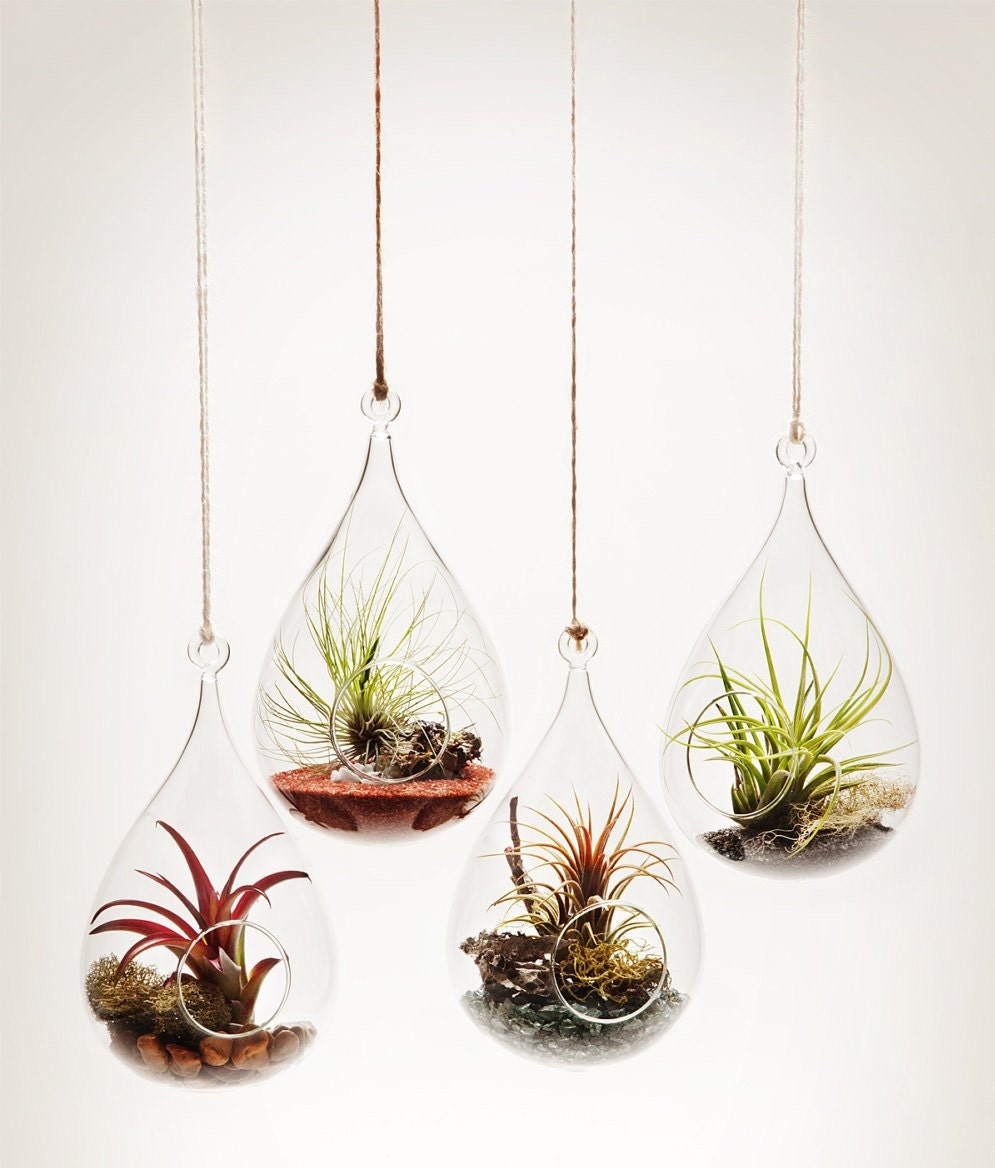 >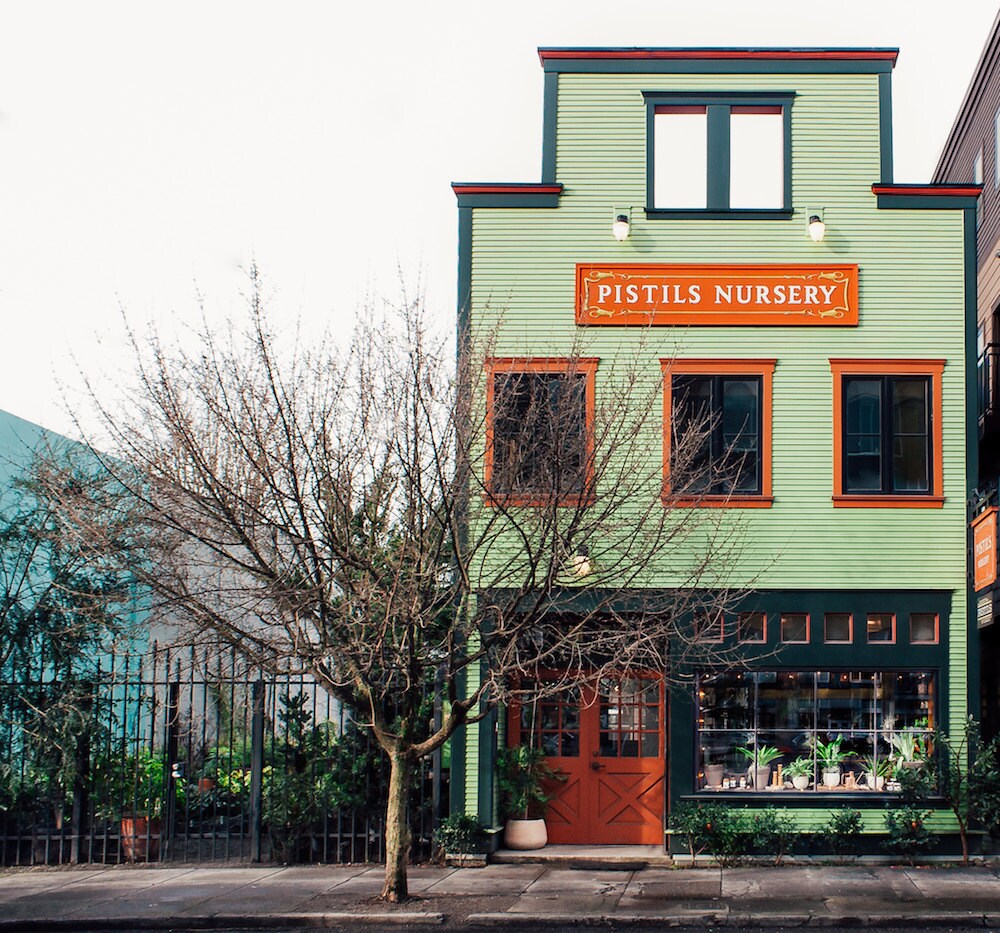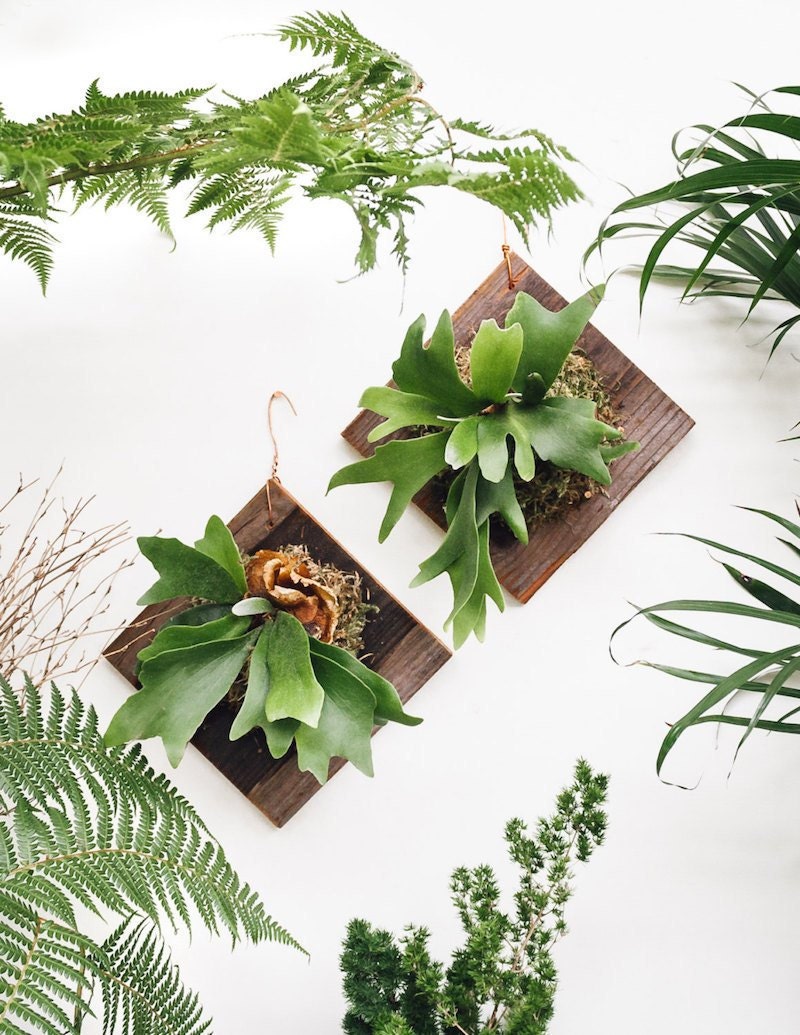 >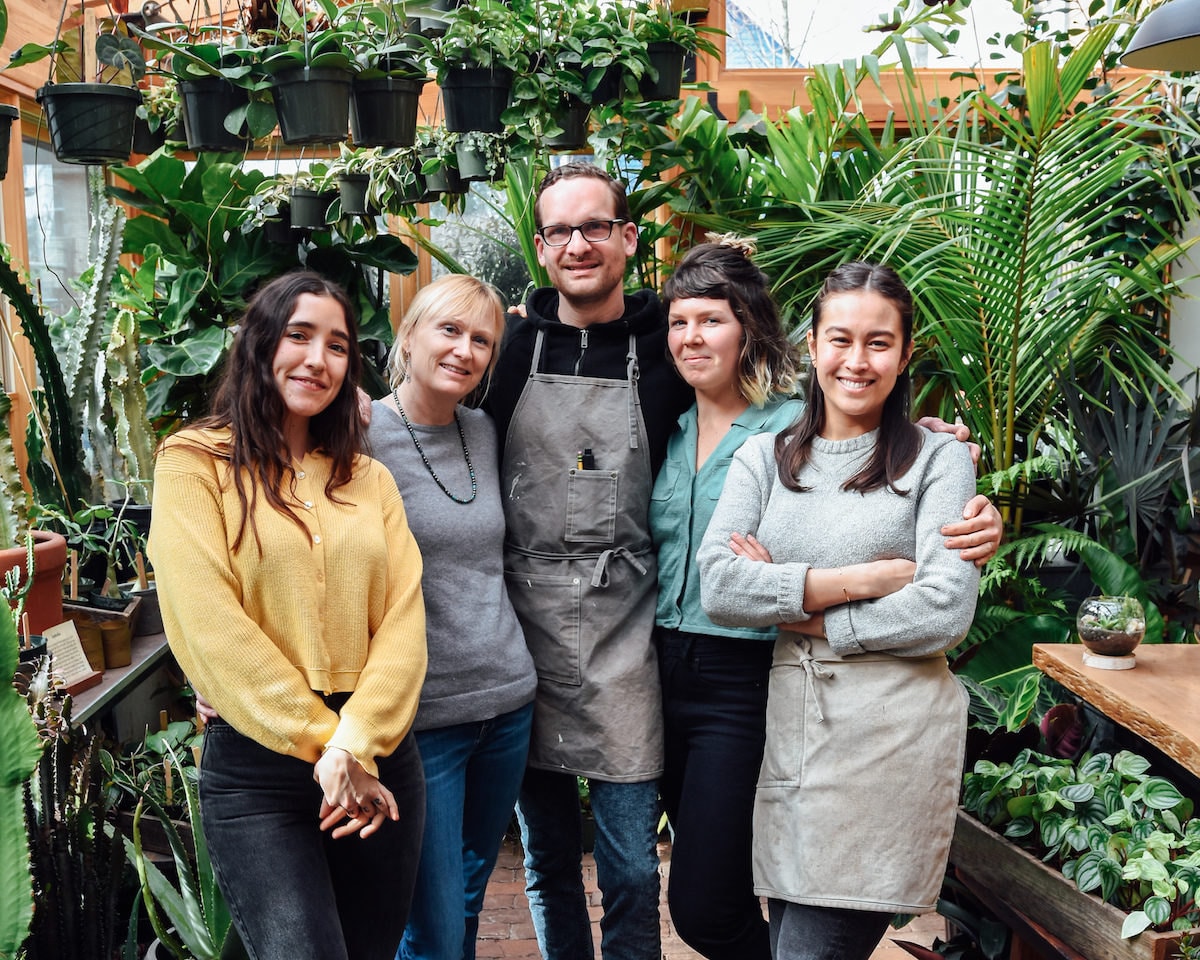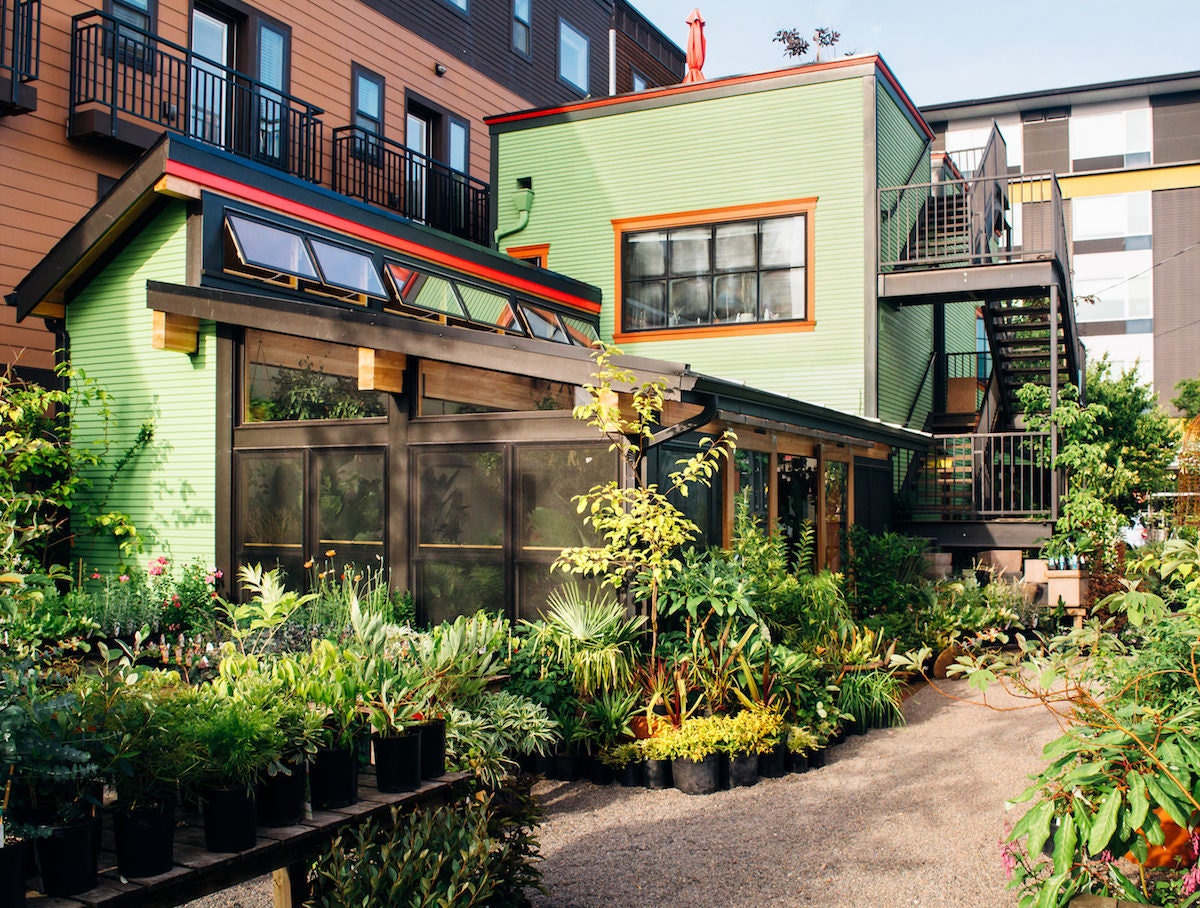 Pistils has quite an impressive social media following. How did that come to be?
The credit goes to Jesse on our staff. I had children later in life—I have a daughter who's five and a son who's eight—and with raising little kids and running the business, I just didn't jump on the social media bandwagon. But I do understand its value, so we posted a job and asked the question, "Do you love plants and social media?" It turns out that's a really good job post for our line of work. We found the right person in Jesse, and I'm really grateful to have a business with a visual presence.
What role do plants play in our lives? Why do we bring them into our homes?
By bringing plants into your environment you are bringing nature a little closer. Today, I think so many of us are disconnected from the natural world. We miss so many opportunities by chasing our Instagram feeds or the last text. But I know there is a desire to reconnect with nature, and plants can help with that. Also, plants are like guests in our homes, and like guests they connect us to memories and events. A plant might remind you of a relative, or a relationship, or a place you used to live or have visited.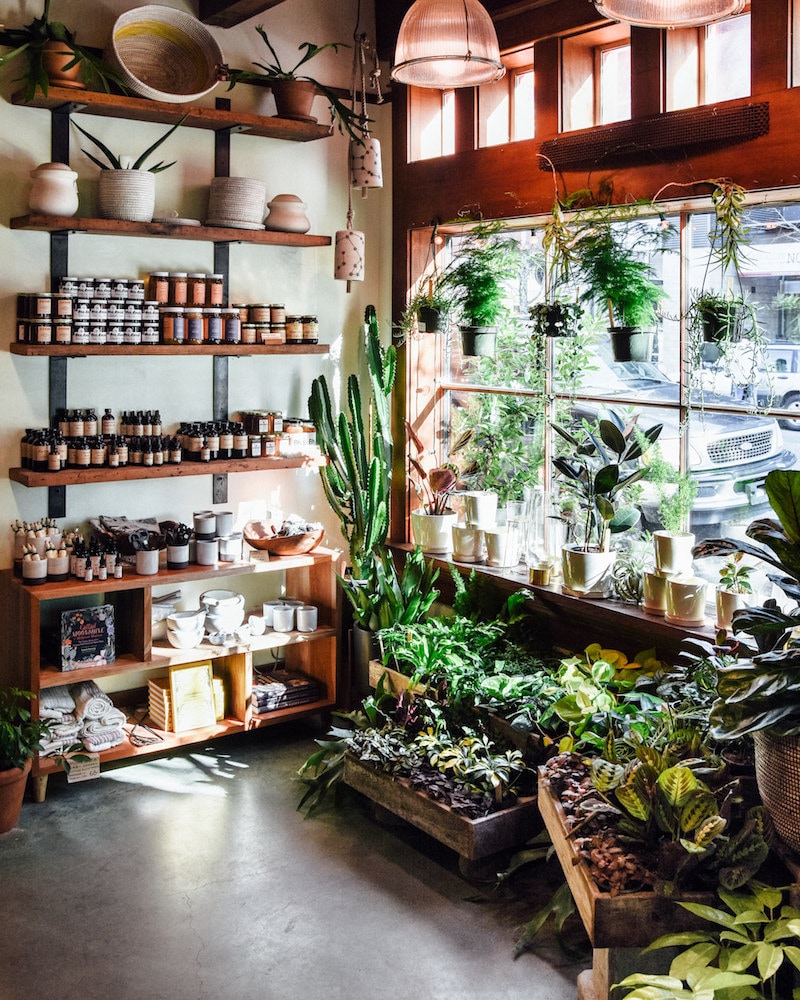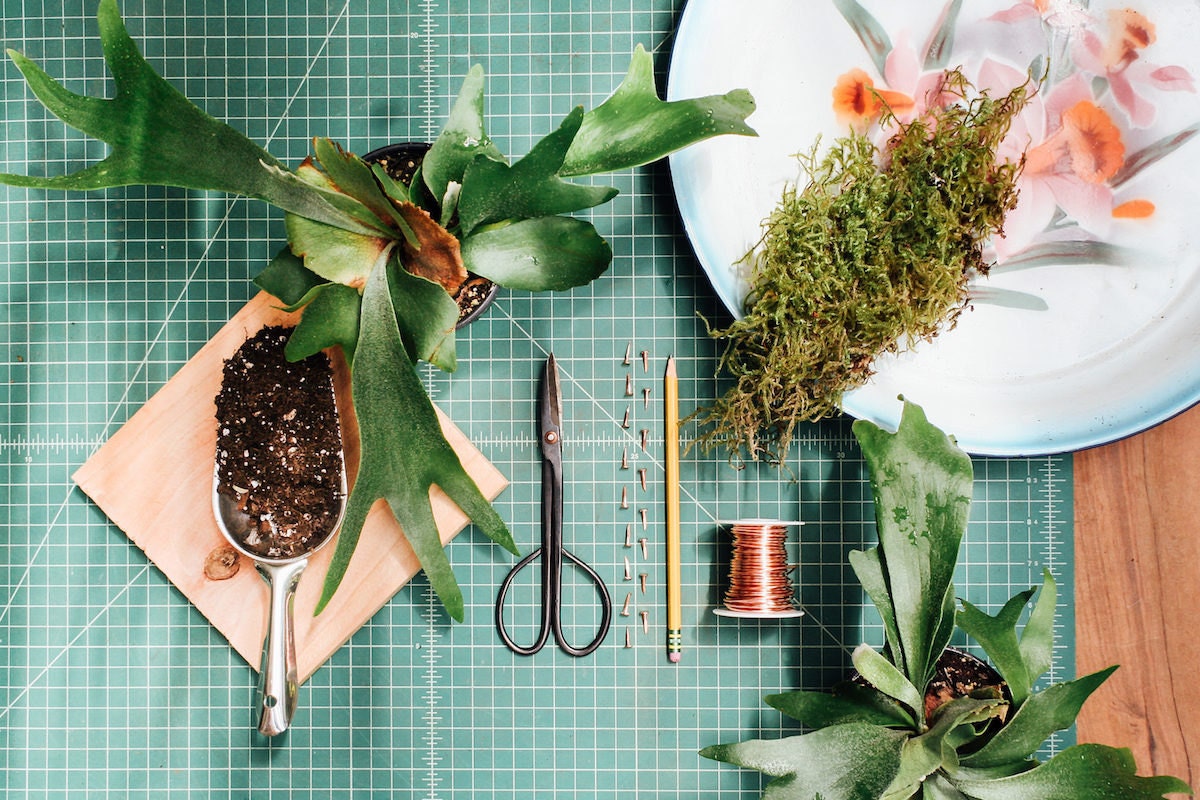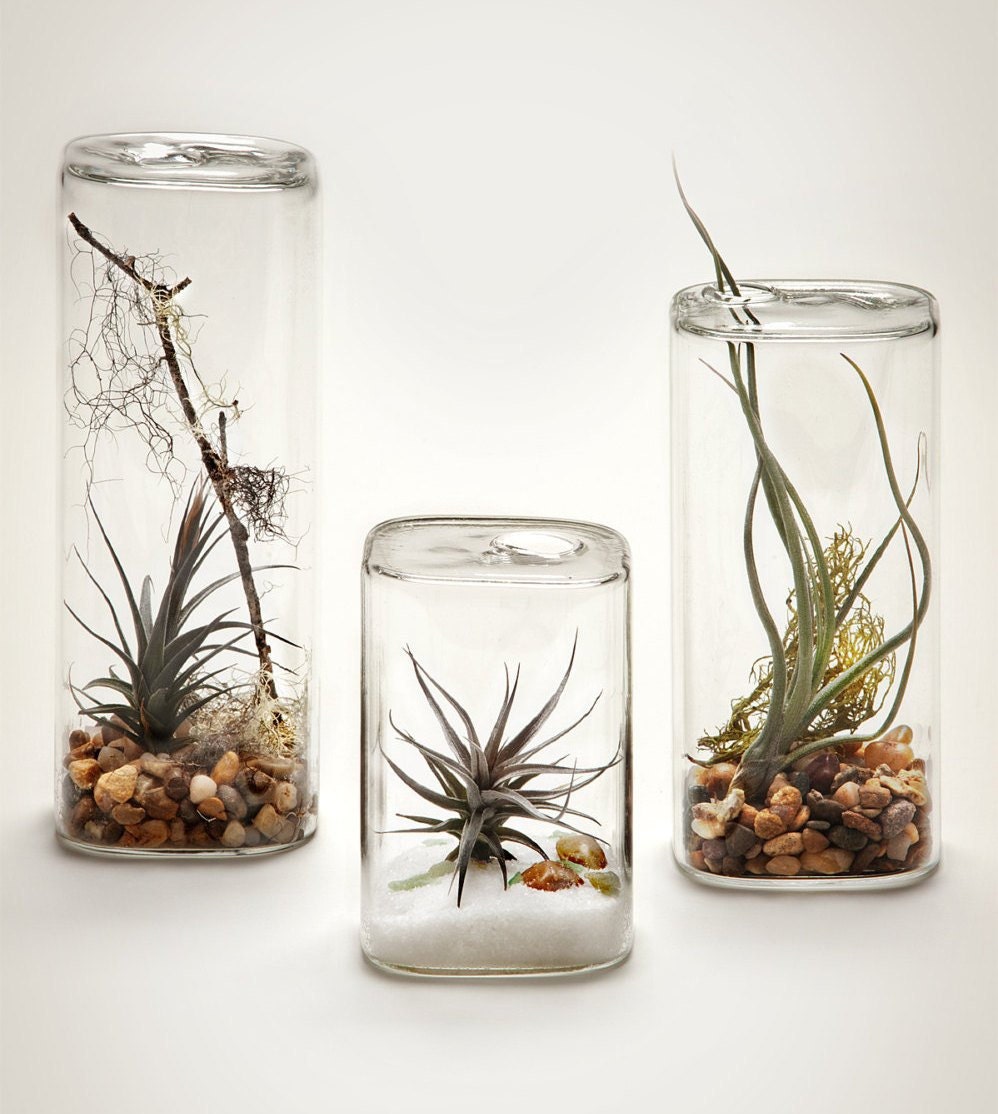 >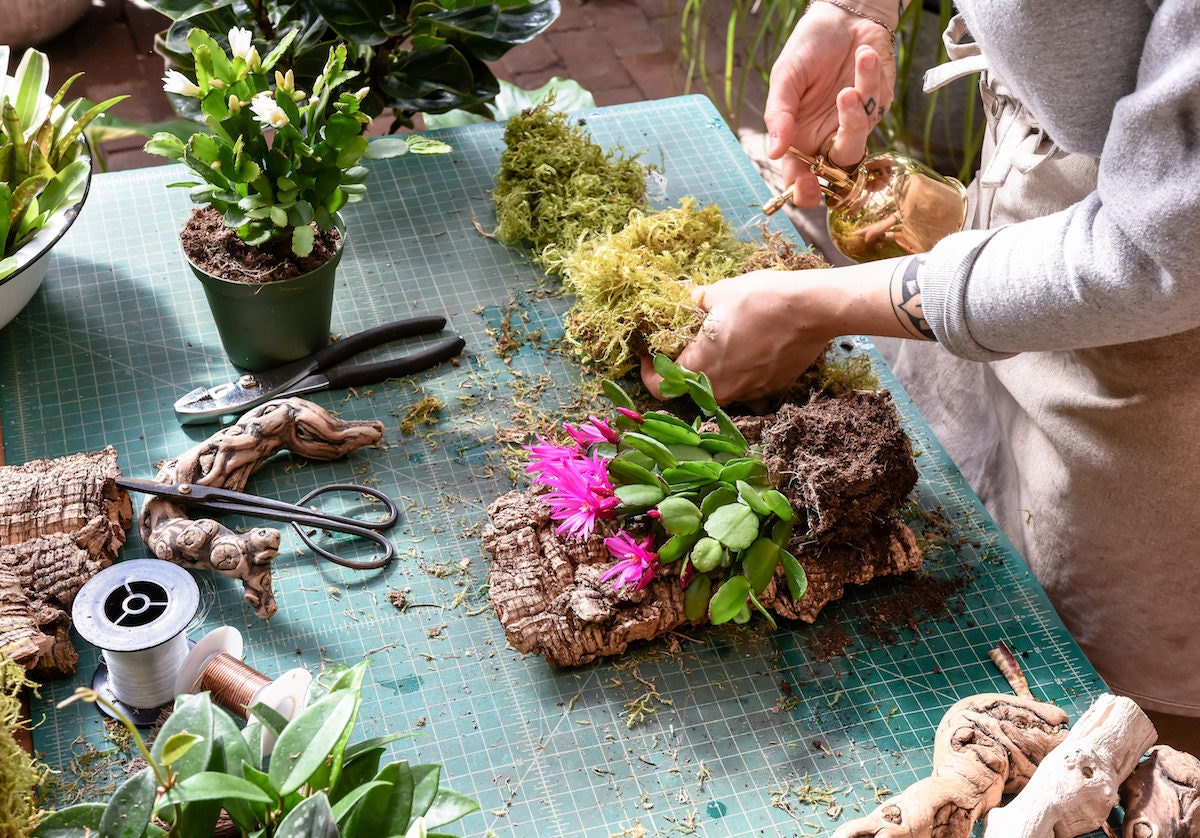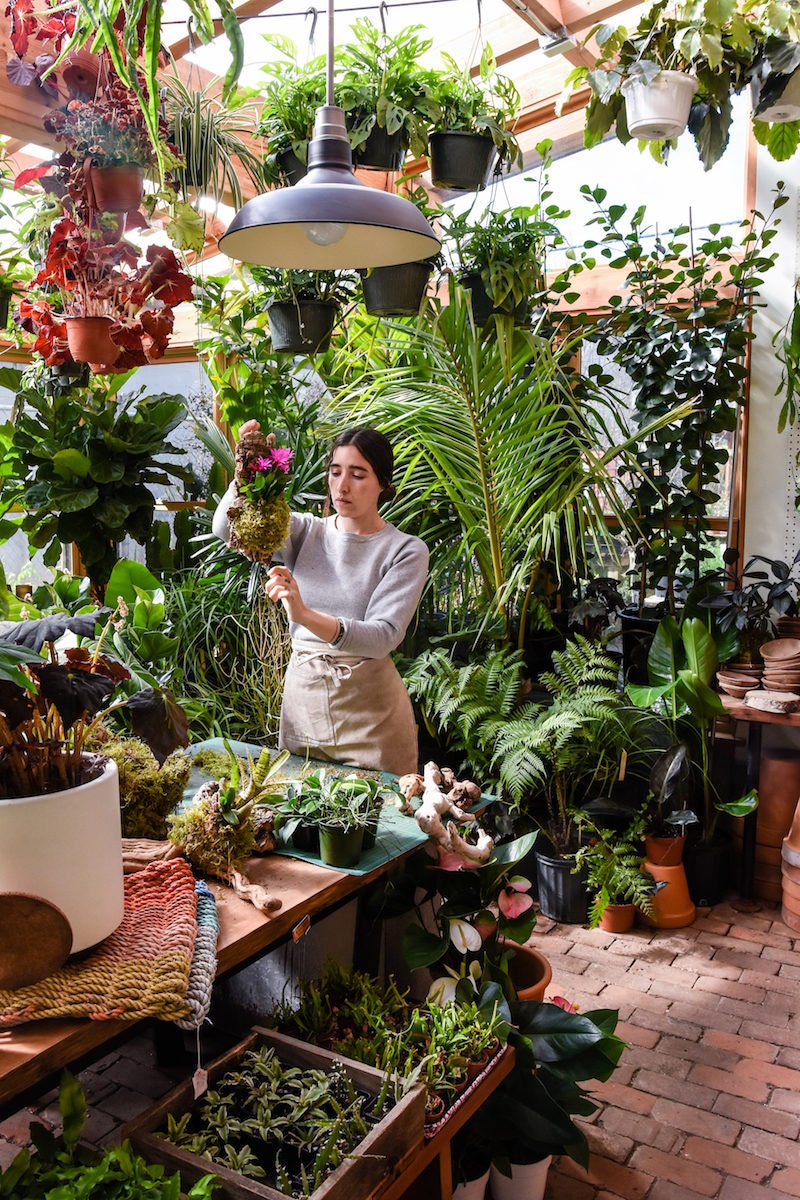 Pistils has some very unusual offerings, like jungle cacti and cork mounts. How do customers respond to these more unique choices?
People want plants but sometimes they don't want the super common things that you find at a typical garden center. They are becoming more educated and seeking out unusual plants. We definitely love the weird stuff, and we love offering it to curious customers. The jungle cacti are very easy to grow and good for beginners. The cork mounts are sustainably harvested and one of my favorite things.
There are a couple categories in your Etsy shop that are new to me. Can you tell us about kokedama and marimo?
I first learned about kokedama about eight years ago. It's a very simple Japanese-inspired living work of art with a lineage that dates back hundreds of years. Essentially, you take a plant, and bind it very tightly with moss. It's something you can hang as a statement piece, almost like sculpture, and it can last for years and years. Marimo is a freshwater moss plant. Someone working for us years ago actually discovered it on Etsy! They are so simple to maintain and they only grow one or two millimeters a year. When we decided to have an ecommerce presence, we created a product called "
Luck in a Bottle
," with two little marimos in it. It's still very popular today.
Tell us about your kits. Where did the idea come from?
In our brick-and-mortar store, we have all our materials on display and customers can create the
terrarium
or
aerium
they want, right here in the shop. We do a lot of hand-holding, answering questions, and helping them compose a custom product. Jesse was instrumental in imagining how this concept could be extended to ecommerce, and how popular things from the shop could be sold as kits, like the ones we sell on Etsy. Through the kits I learned a lot about packaging and how to design the best possible experience when the kit is opened by the customer at home.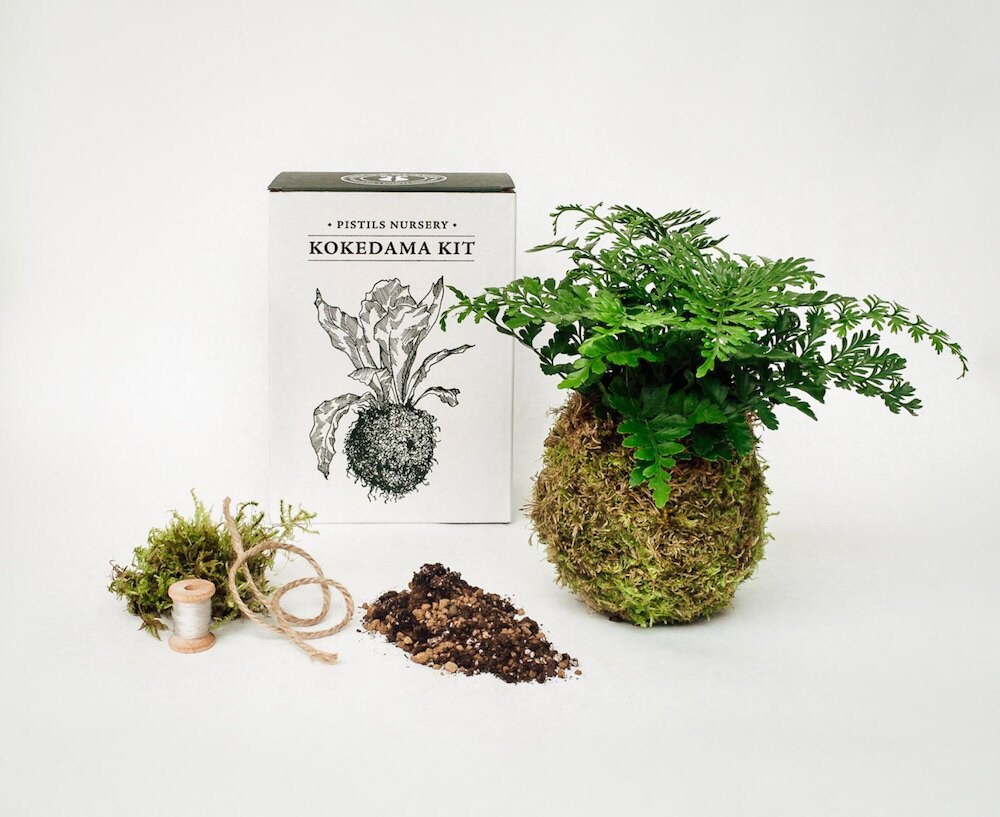 >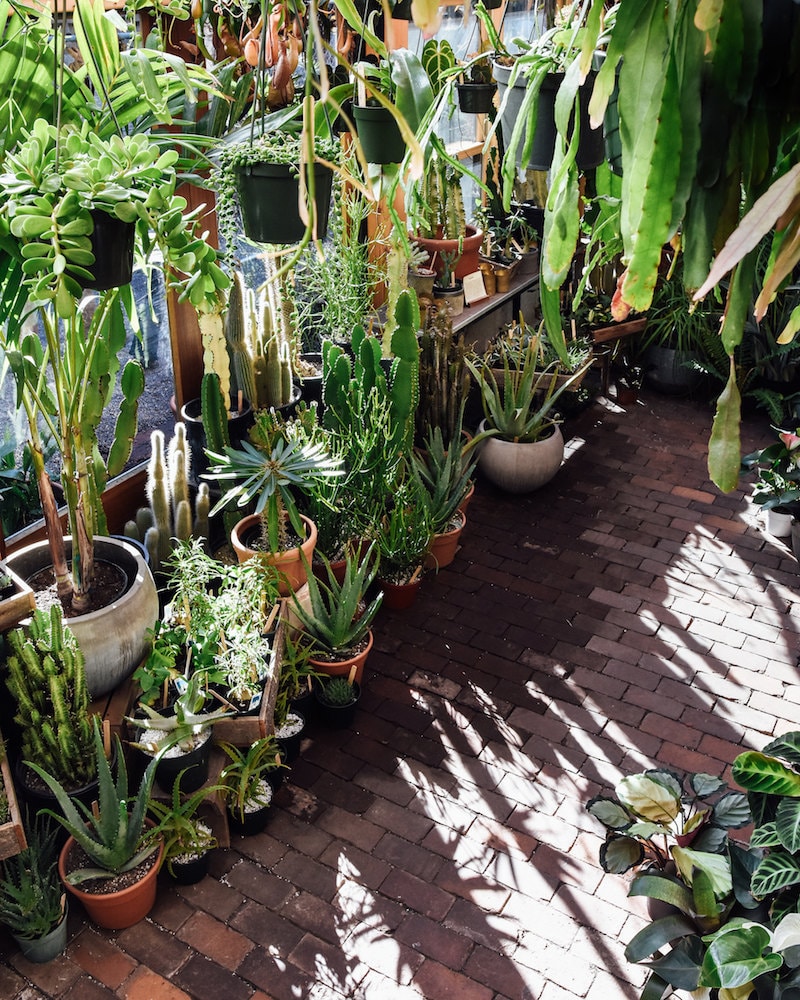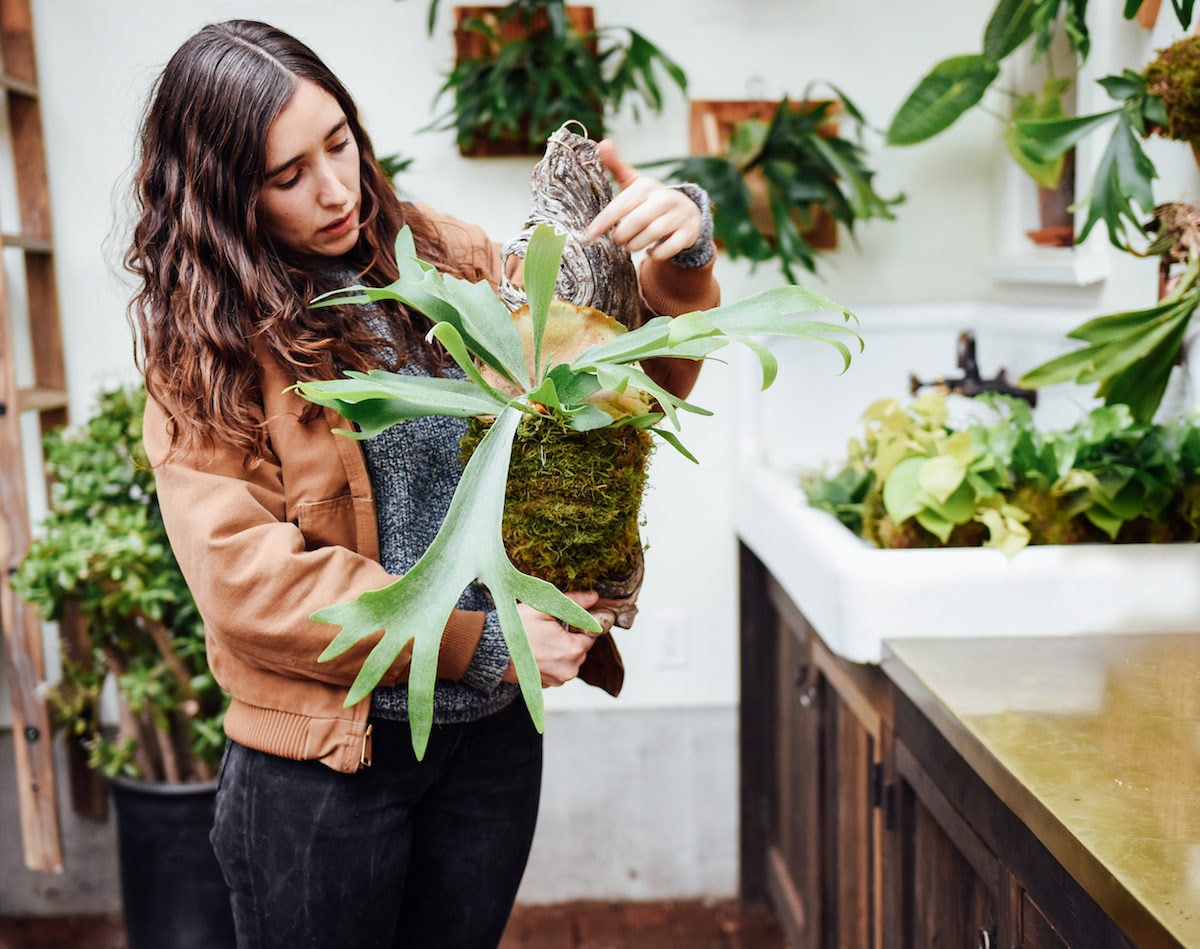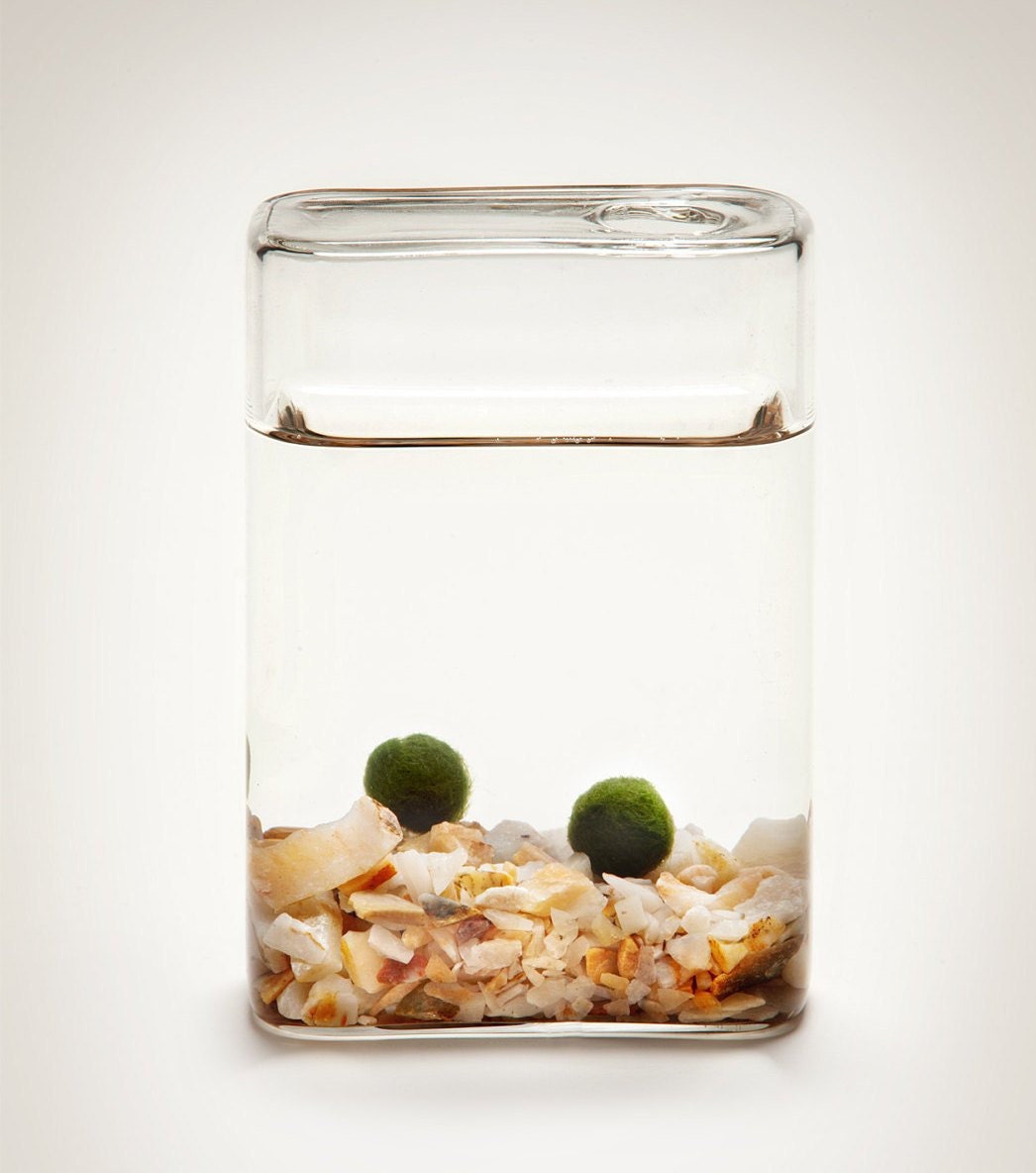 >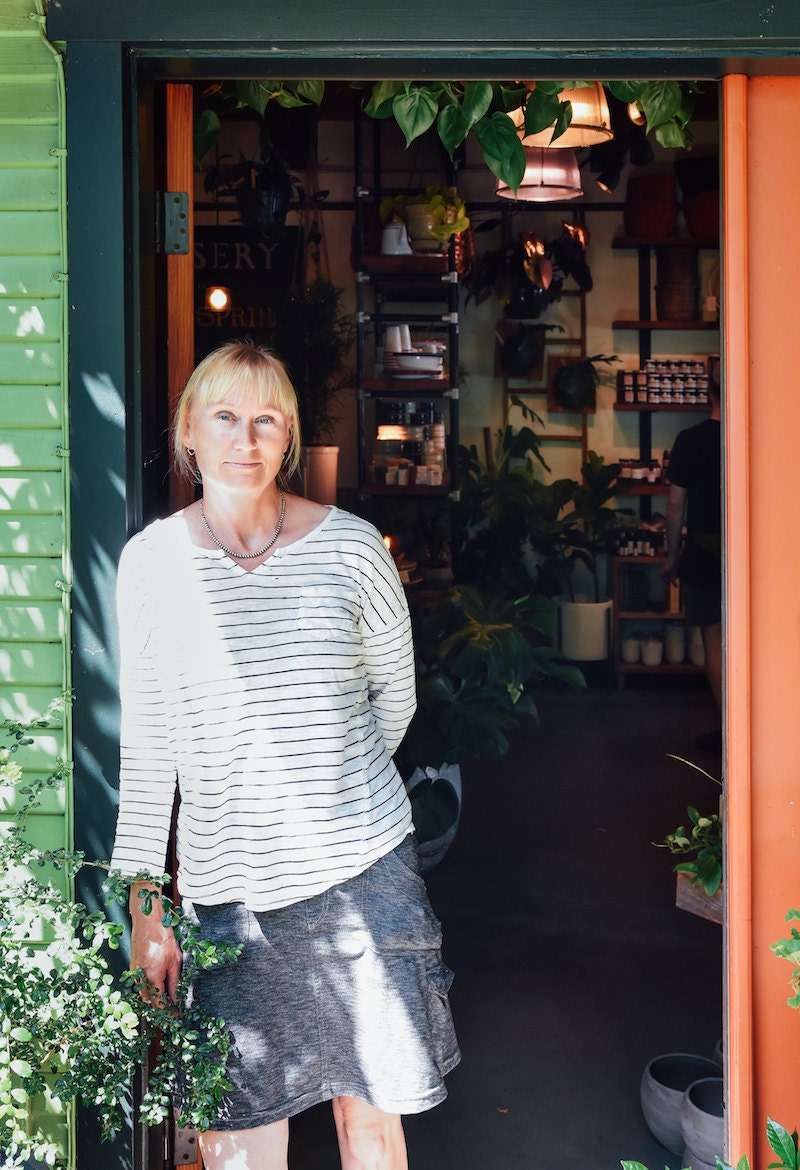 How do you approach helping buyers incorporate greenery into their home decor?
First, I like to know where people are starting from because we always want to set them up for success. We want them to have a good experience and continue to garden. So I would never want to match someone new to gardening with a challenging plant. You want to match to their experience and the conditions in their home.
What about buyers who are afraid they might kill a plant? Any advice?
The truth? You may have to kill some plants to become a truly good gardener. But they will forgive you because you will become a better gardener and eventually be able to care for many, many plants.
So, what's your favorite plant? If you could be any plant what would you be?
I think I would have to say a wild onion.  They are so tough, but they're also really feminine. They're hardy but very delicate, and they're graceful, but you can miss them if your eyes aren't open. The flowers are very soft, in pinks and purples and white. For me, they embody what I aspire to be as a woman.
Follow Pistils Nursery on Instagram, Facebook, Pinterest, and Twitter.
Photographs courtesy of Pistils Nursery.