by Pamela Sherry
Marbled calendars and bright, bold business cards are just a few of the festive offerings in Pamela Sherry's Texas-based paper goods shop.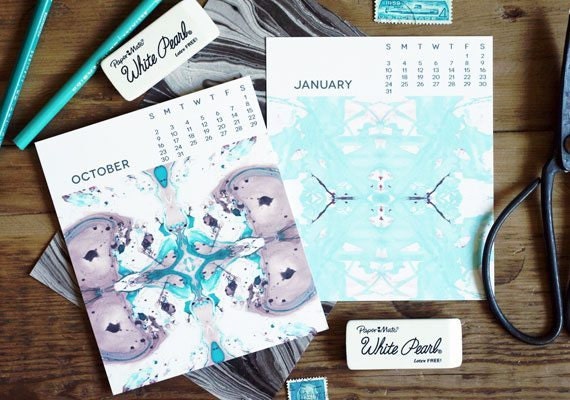 My name is Pamela Sherry, and I'm the self-taught pattern and paper goods designer behind
PIXELIMPRESS
. I live in Prosper, Texas — which is just north of Dallas — with my husband and our two dogs and two cats.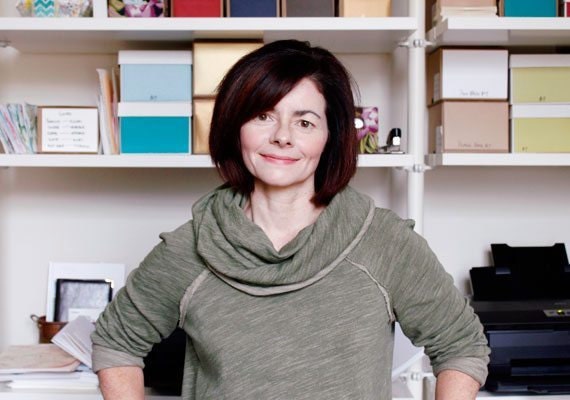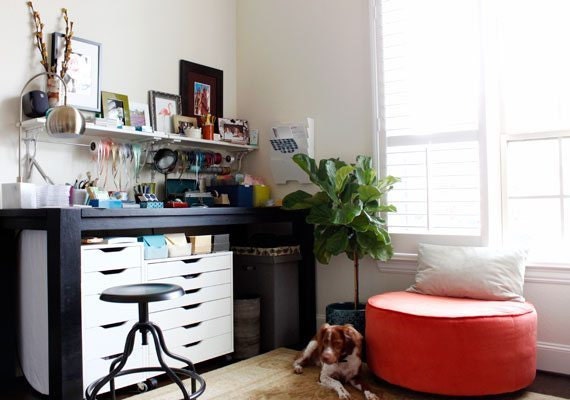 I have a degree in mathematics but I've always been interested in art, especially painting, and I love anything paper. I started crafting greeting cards in 2008; when a friend suggested I open an Etsy shop, I did. Around the same time, my husband and I adopted a puppy, whom we named Pixel. My stationery shop was named with her in mind. Today, Pixel and her younger brother Finnigan are daily fixtures (albeit sleepy ones) in my home office.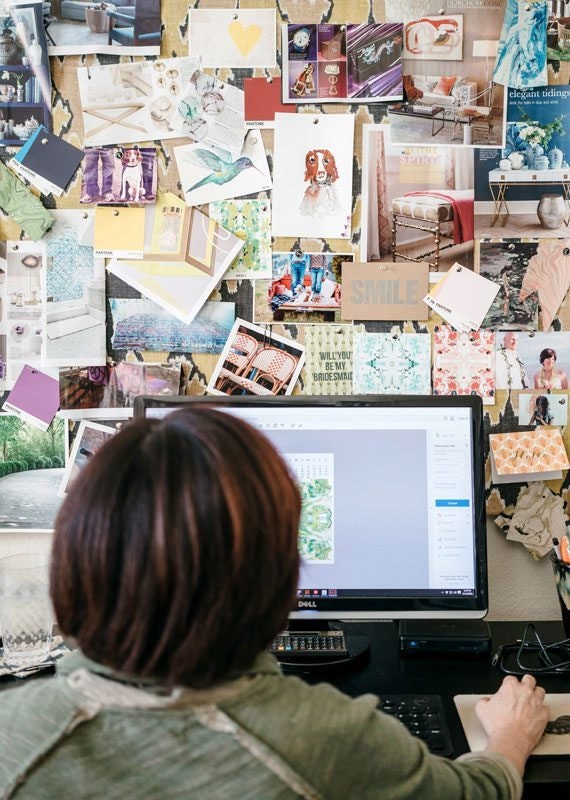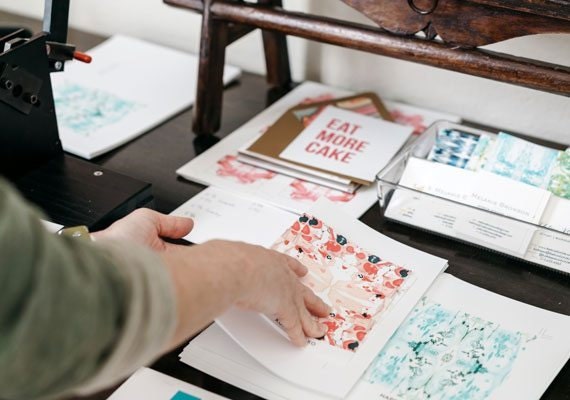 I work in two mediums: paint and digital. I'm typically drawn to classic patterns, but I enjoy seeing them in fresh colors and with stylish fonts. My creative process generally starts with a small inspiration, like an enticing color combination in a group of flowers or a colorful fabric in a shelter magazine. The next step is dabbling with paint or creating a design on the computer. My latest obsession is creating my own marble patterns, which I make by hand and then scan into Photoshop.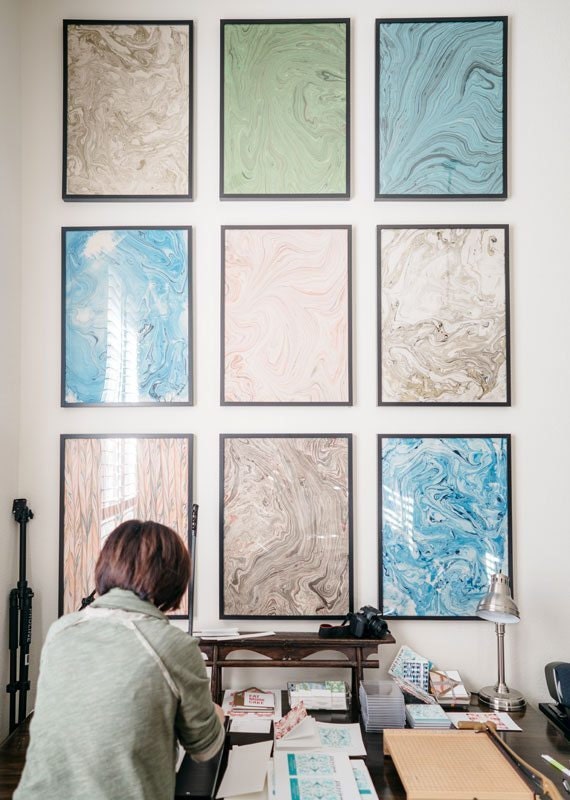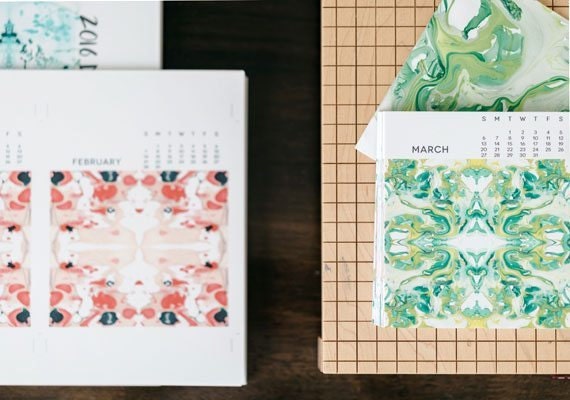 Selling on Etsy has helped me reach customers all over the world. It's also allowed me to connect with many other shop owners to swap business advice and success stories. One of my personal success stories is having been featured in a few magazines — most notably
Harper's Bazaar
. Another major accolade this year was being recognized as a finalist in the 2015 Martha Stewart American Made contest.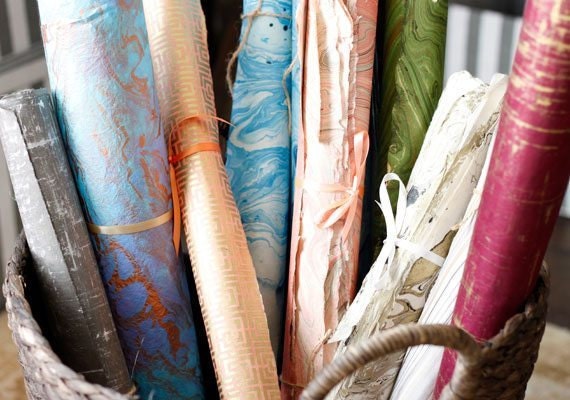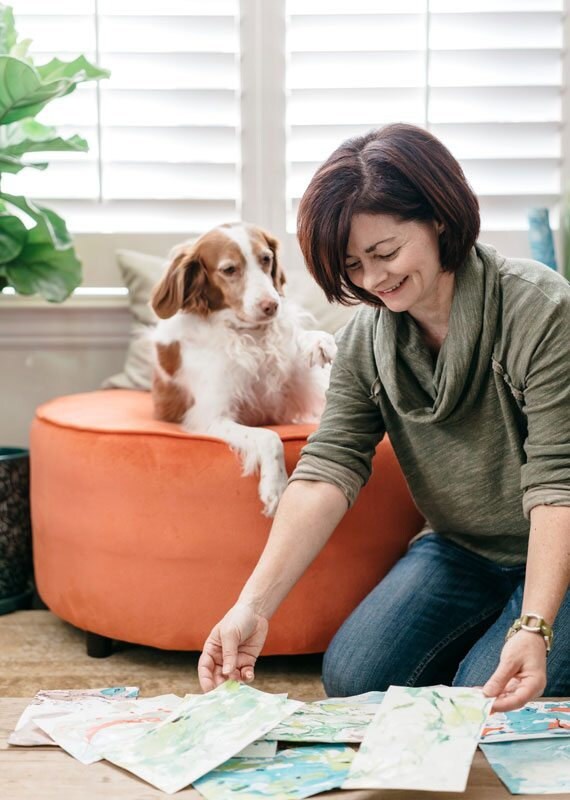 As for what's ahead, I plan to continue creating colorful, stylish patterns, and actively pursuing a fabric line to showcase them. Another goal of mine is to develop strong relationships with retailers through
Etsy Wholesale
.
Follow PIXELIMPRESS on Facebook, Pinterest and Instagram.
All photographs by PIXELIMPRESS and Shawn Roller.