by Matthew Cummings
"A handcrafted beer deserves a handcrafted glass." – Matthew Cummings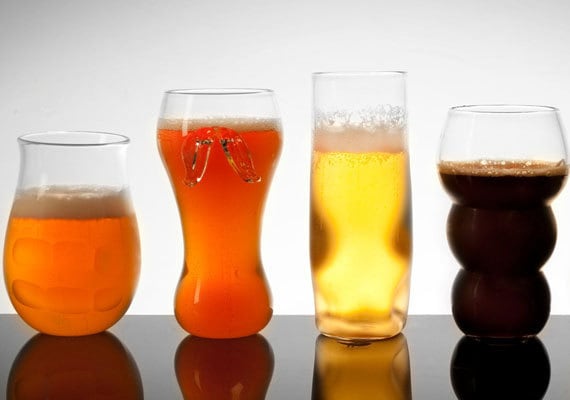 My name is Matthew Cummings and I make vessels that contain happiness, or as some people call it: beer. My shop is called
Pretentious Beer Glass
. I live and work in Louisville, Kentucky, land of the Derby, Bourbon, and
Kick-Ass Kentuckians
.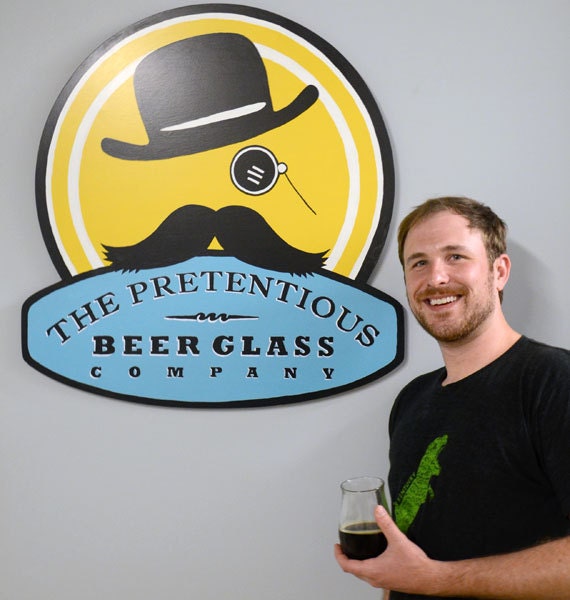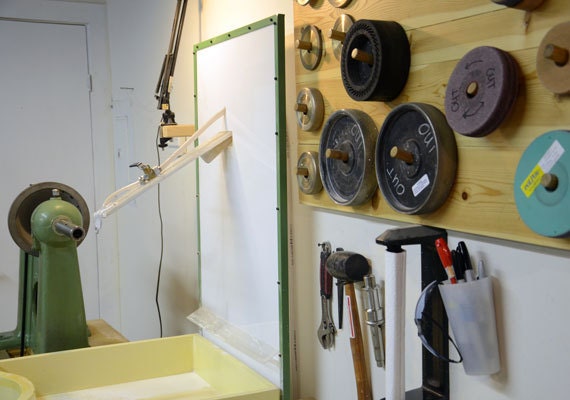 The main motivation behind the Pretentious Beer Glass was to create a line of handmade glass objects that anyone could afford and that I be proud of. The other motivating factor was the glaring lack of creative design glassware for modern craft beers. Craft beer is so-named because each beer is handcrafted by the brewer. The glassware designs that you see in your favorite bars have been virtually unchanged for the last fifty years or so, and most of them were originally intended for other beverages. If you have ever had a great Belgian beer served in a Shaker Pint, you know the frustration I feel. A handcrafted beer deserves a handcrafted glass. My glasses are not just artistic — there's actually a bit of logic and, dare I say, science behind the designs. Every aspect of the glass serves a purpose, enhancing the appearance and aroma of the beer, and in turn, your enjoyment.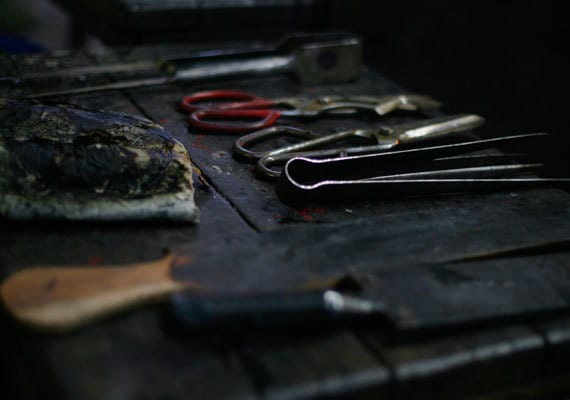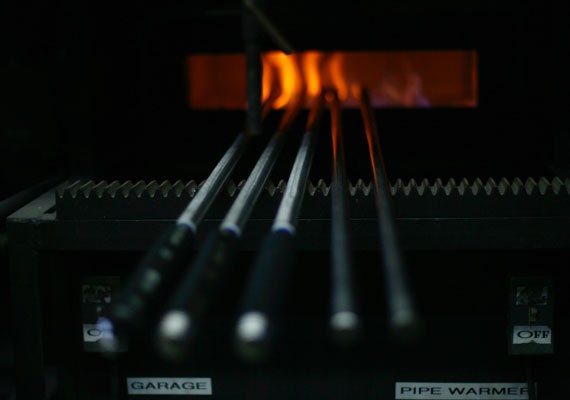 Every beer glass begins the exact same way: as a molten glob of glass measuring in at around 2100? Fahrenheit. The glasses are inflated with my own breath and shaped using the same tools that glass blowers have used for hundreds of years. When the glasses are fully formed, they are annealed (slowly lowered to room temperature) overnight. Once the glasses are cooled, each vessel has to be ground or engraved — everything is done by hand. The hoppy glasses are taken a step further than the rest of the designs – the grooves for your hands are engraved (not etched) into the glass with a vintage Austrian lathe. This is the same technique used in cut crystal. Once the glasses are finished to PBGC standards, they are boxed up and shipped out. What comes next is the best part: great beer is poured into them and nirvana is achieved!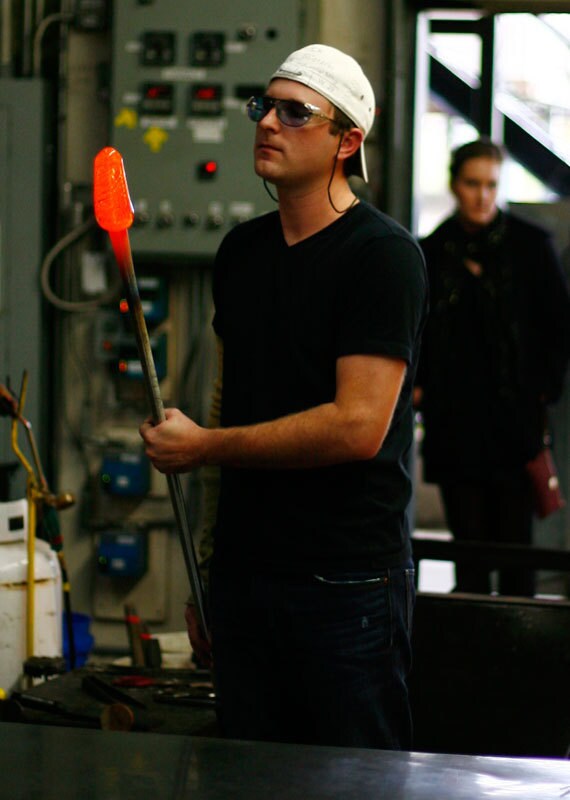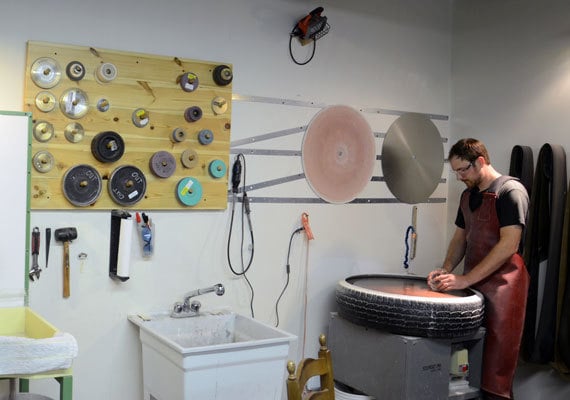 There really isn't anything like the Pretentious Beer Glass Company in the studio glass world. I design my glasses with the sole intent of highlighting a great brew: no color, no reliance on traditional forms. Because I make each glass by hand, the PBGC is the definition of rapid prototyping. I can experiment and innovate beer glasses in a way that big glassware companies could never match. That is and has always been the power of the artisan and the handmade.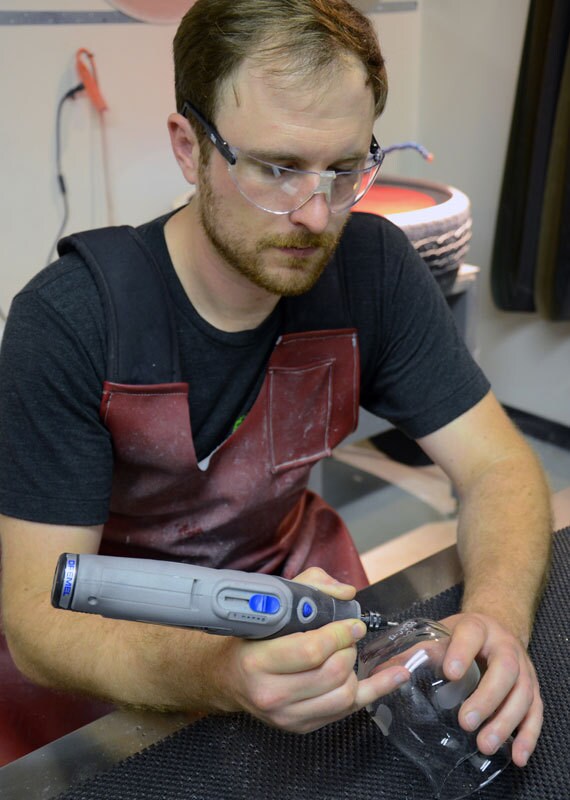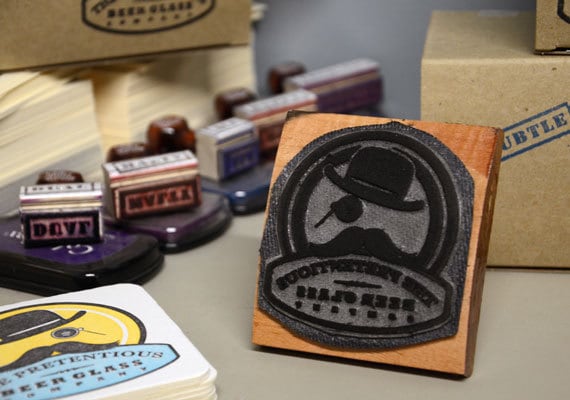 Before PBGC, I only made time-intensive, one-of-a-kind artworks. This involved a very isolated studio practice where I would only interact with the public a few times a year at gallery openings. With the beer glasses, I meet people all the time. I have them over to the studio on a regular basis to pick up their orders, and maybe even have a pint or two of my home-brew while chatting about beer. I also do pop-up stores at bars every month or so and get a chance to meet beer enthusiasts in their natural environment. I have to say that I have never met a beer fanatic that I didn't like!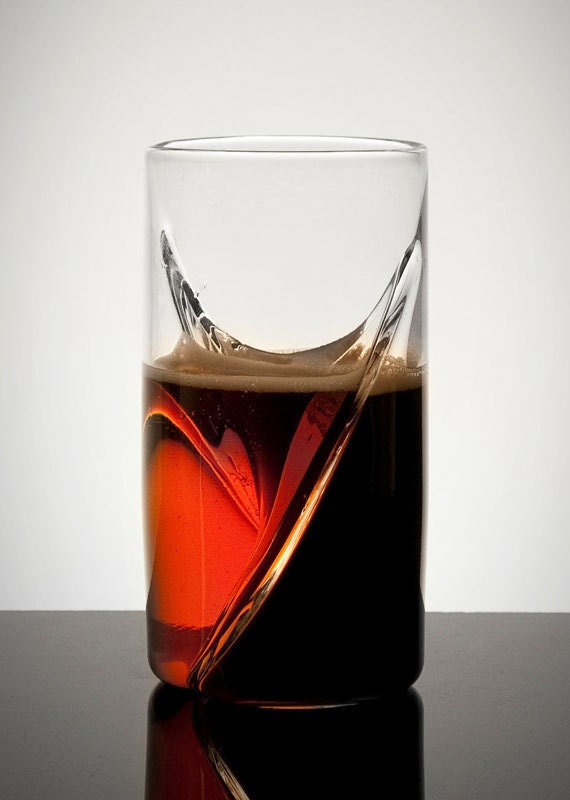 Authorship and craftsmanship are of the upmost importance to me. Design-wise, I am trying to reinvent the wheel with each new beer glass. I want the craft component of these glasses to be able to hold their own beside my sculpture. After spending a decade honing my skills as a glassblower, I hope that the fans of PBGC can appreciate the level of craft in each glass.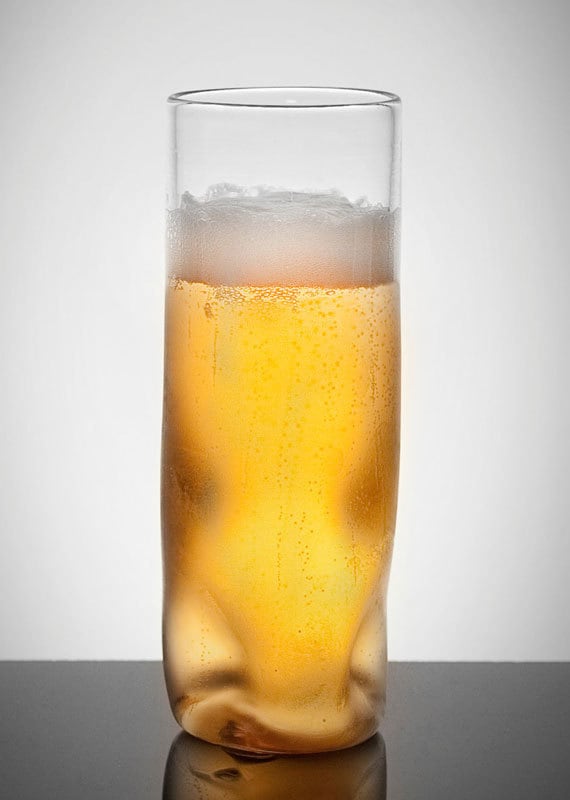 Etsy is the gathering point for craftsmen, artisans, and discriminating consumers. It is where the next generation of designers hone their aesthetics and learn about operating a small business. It is about sharing your great ideas the day they are realized and seeing the common threads that our generation of artists share.
Maker and studio photographs by Nicholas Coll, product shots by Pretentious Beer Glass
.