by Karen Brown
When they couldn't find canine accessories that met their style standards, this dog-loving mother-daughter team created their own luxe line.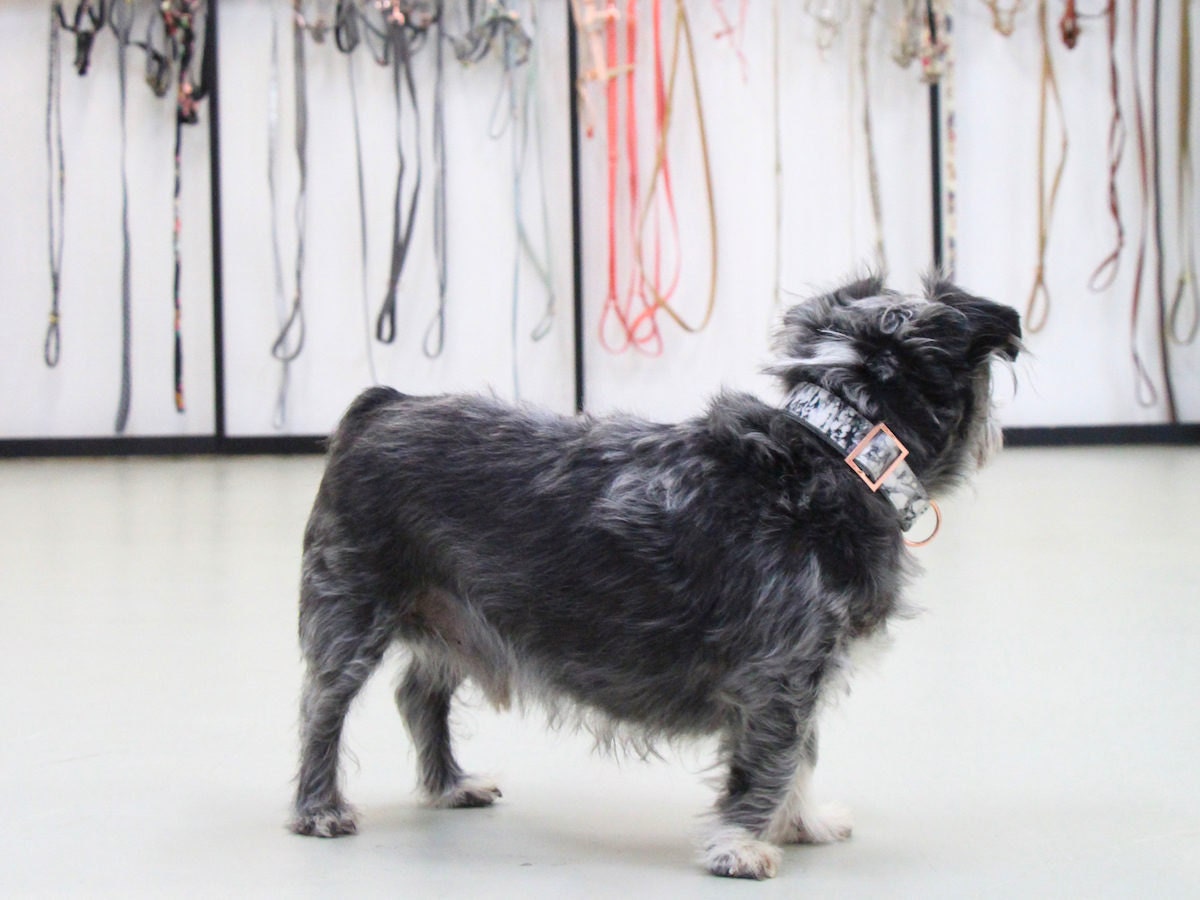 Rose gold accents, precision stitching, plush fibers, and supple, leathery straps. A description of your ultimate dream dress? Or perhaps the latest collection from your favorite fashion designer? Read on, because this design doesn't come from Milan or Paris, but from
PRUNKHUND
, a hip, high-end fashion line...
for dogs
. When Munich, Germany-based mother-daughter team Andrea and Pia Hinze couldn't find the quality dog collars, harnesses, and leashes they wanted in stores, they took matters into their own hands, launching a luxe line of colorful canine accessories. Today, the self-described "PRUNKHUND Pack" is thriving, and their line is carried in 60 retail locations around the world, from Saint-Tropez to New York and Dubai. But it's not just the thought and care that go into the products that make PRUNKHUND so special—it's the huge hearts of the women behind the scenes. In addition to running their growing empire, Andrea and Pia work to help abandoned pups find comfort and good homes. "Dogs are our world," says Pia. "We think every dog should have a home and be loved. And maybe wear a PRUNKHUND collar someday."
Read on to discover how this mother-daughter duo makes dogs look
great—then shop the collection.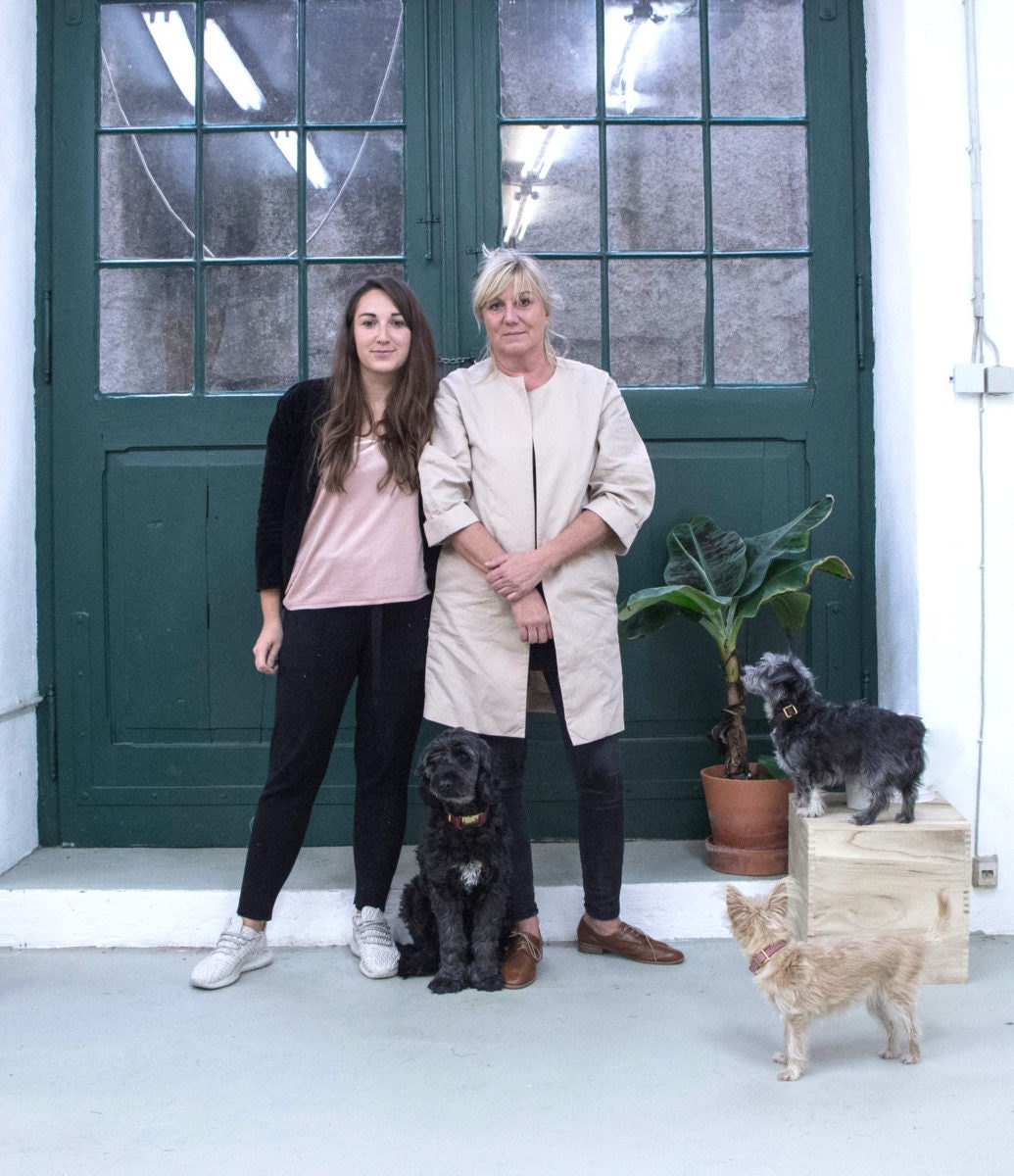 You're a family-run business, and your family also includes several dogs. Tell me how and when you got started.
Pia:
Almost 10 years ago, we got our first dog and just couldn't find any collar that was high-quality and good-looking enough for us.
Andrea:
I was a computer scientist for 25 years and then they closed my office. At the time Pia and I thought, "If we're looking for good dog stuff, then surely there are other people wanting the same thing—so why not start a business and have our own line?"
Pia:
So we launched the business and about two years ago we opened our 
Etsy shop
, as well.
Pia, your mom was a computer scientist. What did you do before starting PRUNKHUND?
P:
I studied fashion design and I have a degree in the arts. I still work in design, but I've decided to focus primarily on our business because I find it more fulfilling.
Tell me what dogs mean to you.
P:
Dogs are the world to us. They're our family—we wouldn't be a complete family without them. I lost my father when I was two years old, and when the first dog came to our house it made our family whole again. We had four dogs, but we recently lost one, so since the beginning of the year we've had three.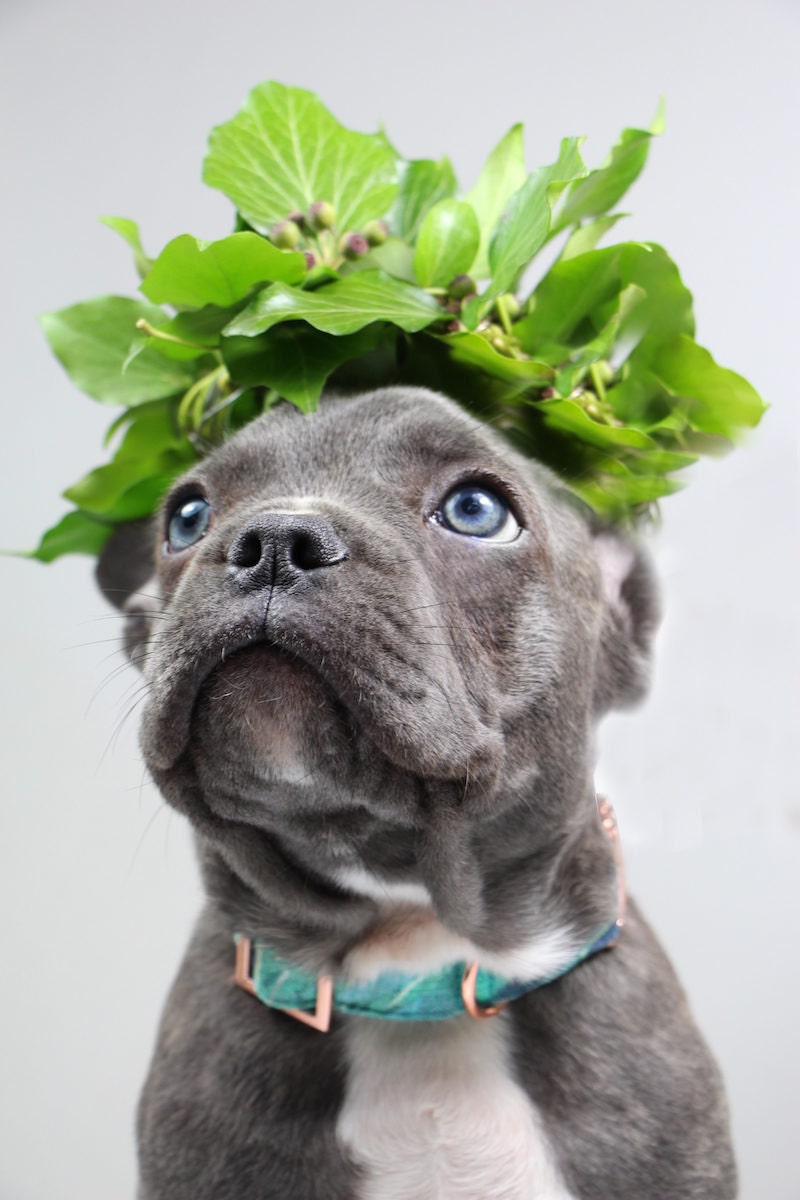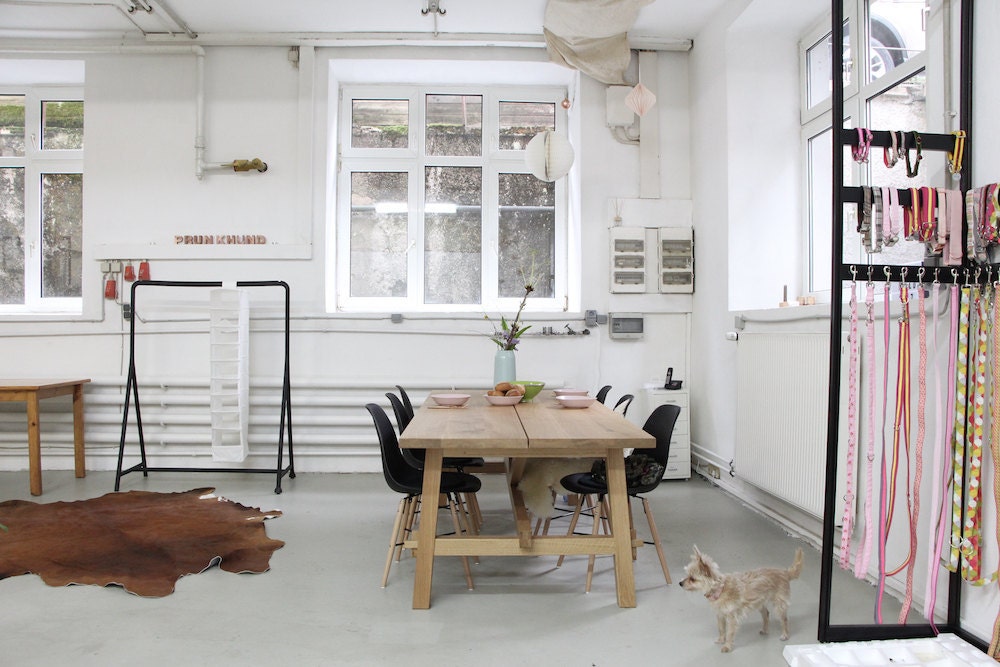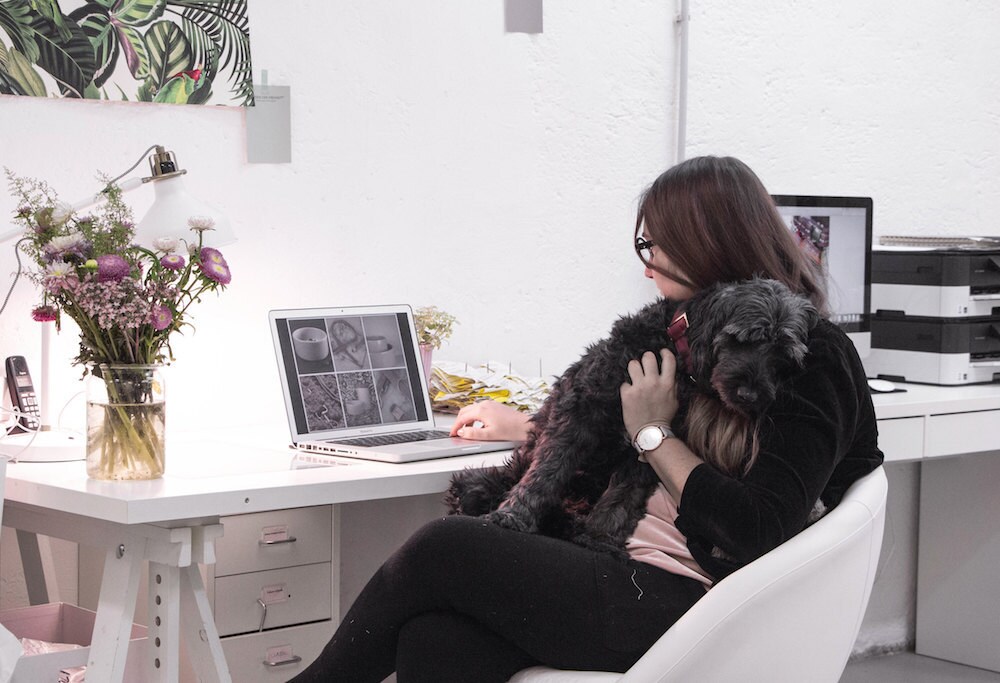 What's the driving concept behind PRUNKHUND?
P:
 We always thought, "Let's not make something super kitsch, but something that's more high fashion. More modern." Some of the stuff out there for dogs isn't that great—there's all this bling-bling for show dogs. So we thought, "Let's make something different, something more like what we would wear ourselves." And you can tell that when a dog has a
collar
that is a bit more fancy, people approach the dog in a better way.
As close as you are, is it sometimes difficult to divide responsibilities between the two of you?
P:
It's very hard because we're always discussing and deciding everything together. But it's perfect because we couldn't do it without each other.
A:
We love to travel around and visit fabric wholesalers. That's our favorite thing to do, our favorite part of the business.
P:
Just last week we were at the fabric fair in Munich. But those fairs are always so big and have so much incredible stuff, so it's really hard to make choices. We try to concentrate on one vendor at a time, and look through everything and decide together. Sometimes we'll find a very exclusive material and they just don't have enough—these days we really need a lot of material. In the past, 10 meters was enough, but now we need 50 meters or a whole roll, and if possible it should come from a collection where we can reorder if we need to.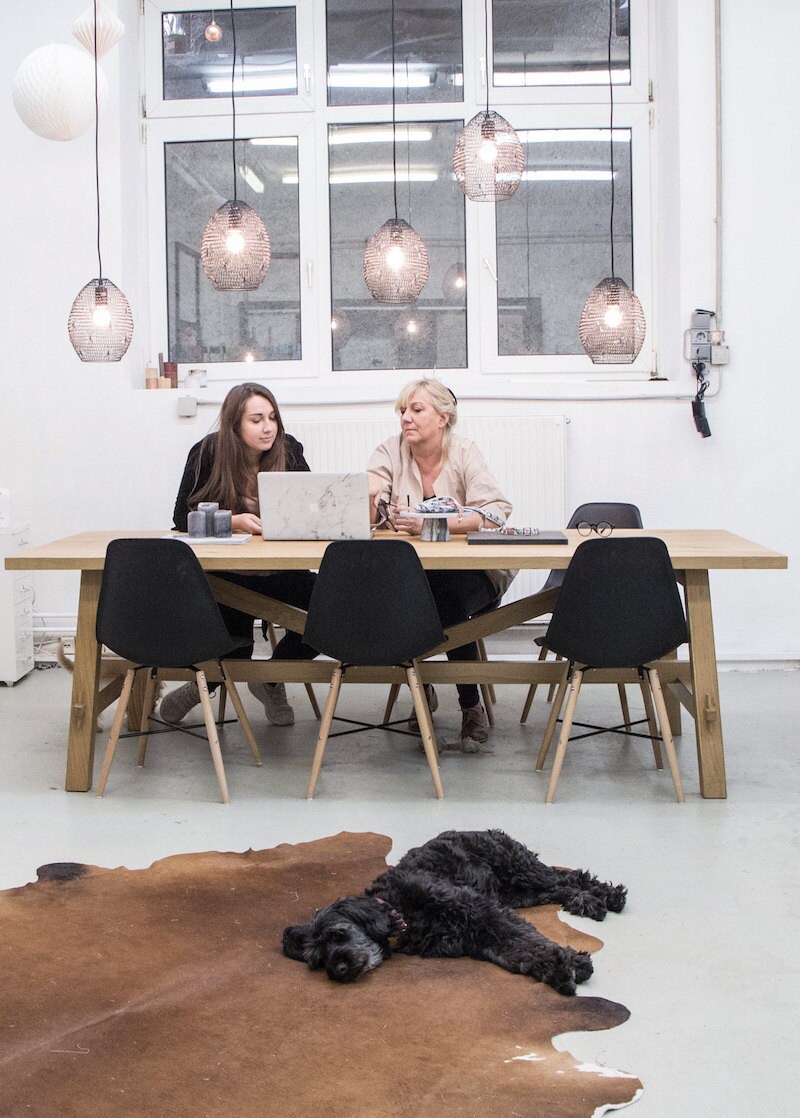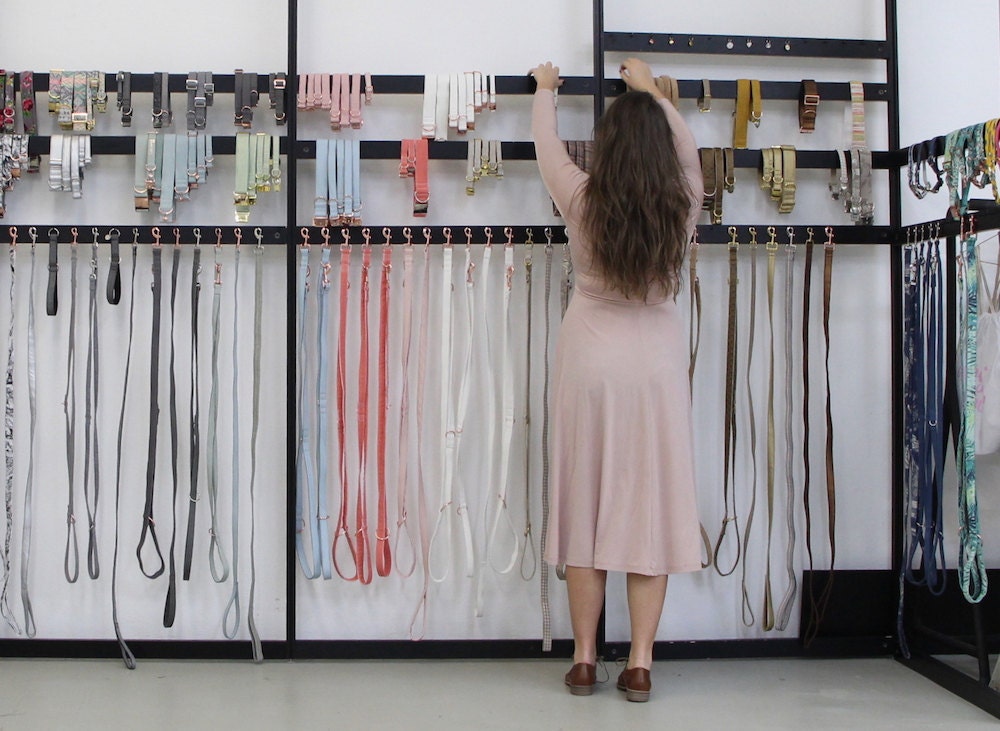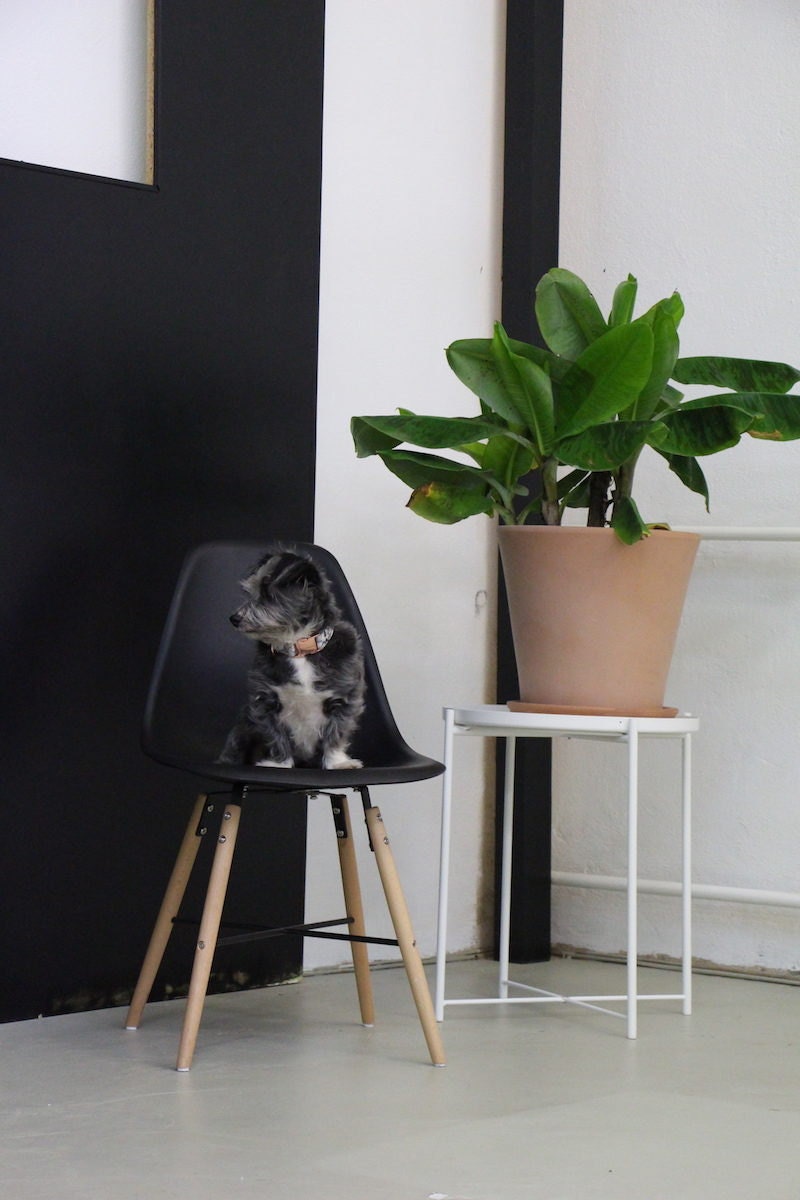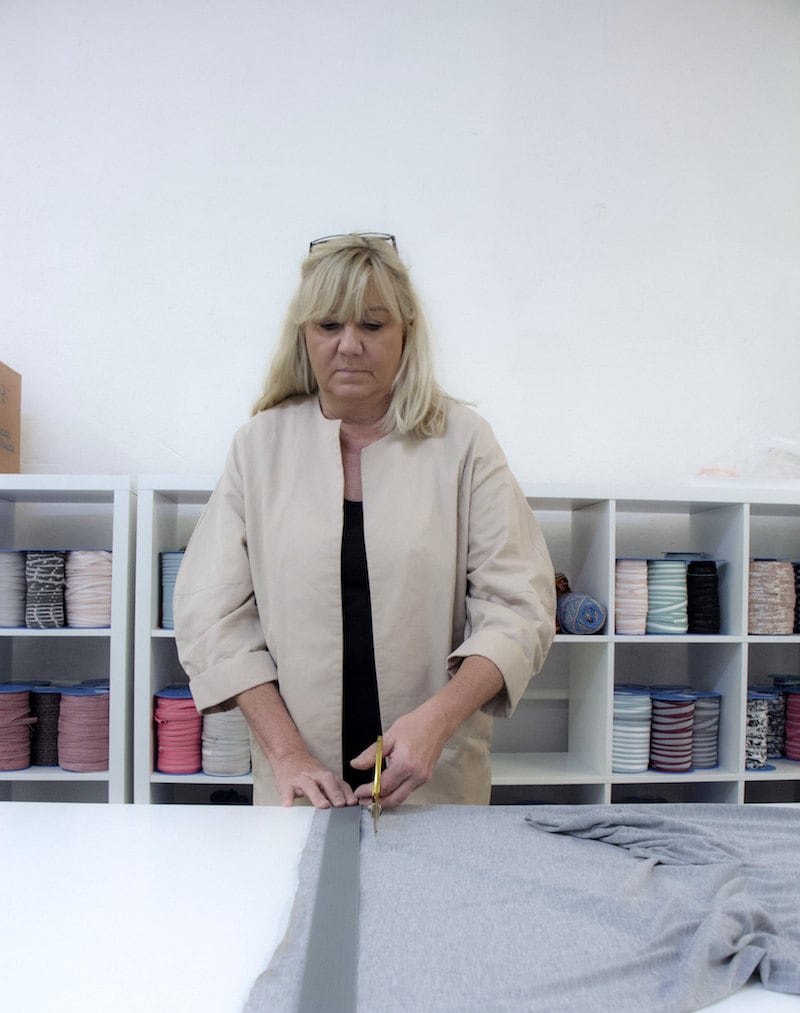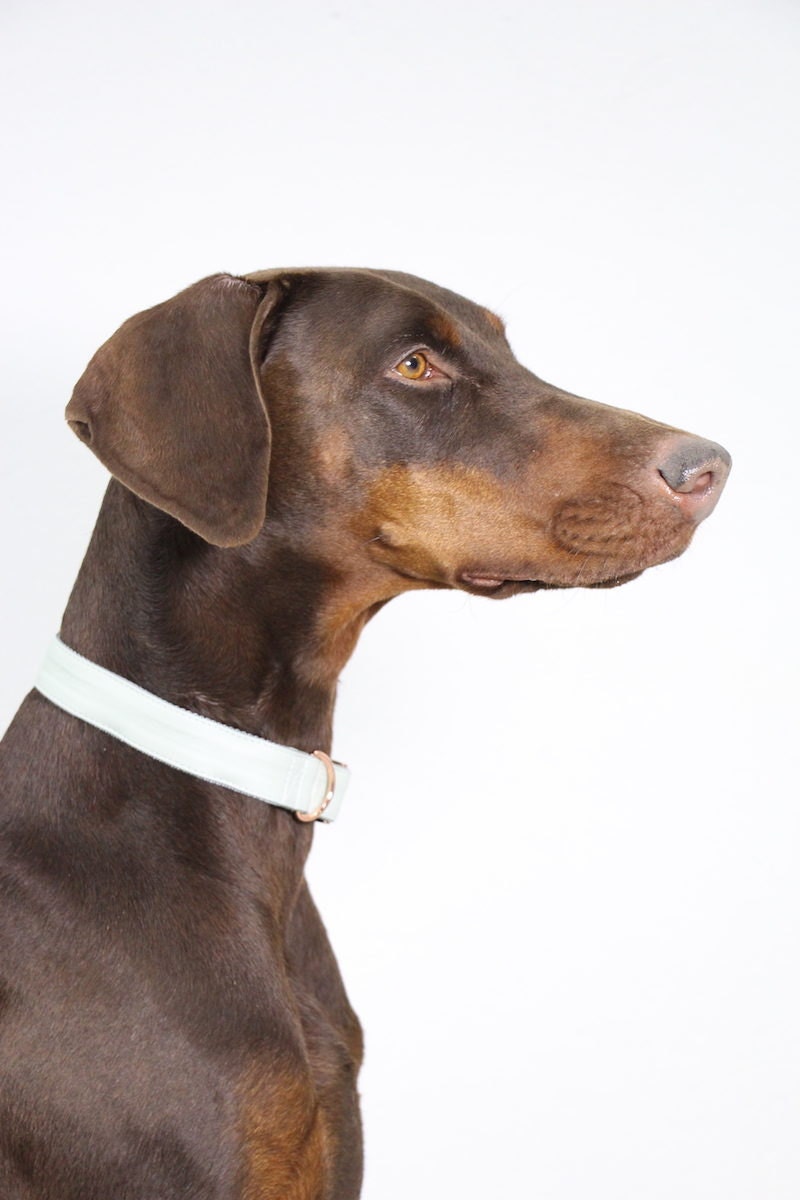 In addition to your Etsy shop, you have a number of retail locations. How big is the PRUNKHUND universe?
P:
We're carried in 60 retailers around the world. I think Etsy really helped to spread our work worldwide and expand our business.
How do you promote your business?
P:
It's mostly me promoting, and doing a lot of social media.
Instagram
is a really big channel for us. We can reach people worldwide and they're such nice
dog-loving people
. They share photographs of their pets wearing the things we make. They love the product and they recommend it, which helps us a lot. And the dog rescue we support is very emotional for people.
Tell me about the dog rescue—how did you get involved?
P:
Our first dog wasn't a rescue. We wanted a family dog we could really rely on so we got a Labrador retriever. We thought she would be healthy and easy to teach, but she wasn't at all. She was very stubborn. Then, we got our first rescue dog, Otto. We found him on the streets of Greece. He didn't have any hair, he was bloody all over, and he couldn't walk more than five steps without scratching himself. Right then, we decided to take him home with us. We took him to a vet in Greece, and happily he pulled through—that was how the whole rescue thing started. Otto became a wonderful dog, and all his fur grew back. Then, I moved to France to finish my studies, and I was a bit lonely so I got Rudi, who's a rescue dog from Spain. Then Heidi came from Spain, as well. We know someone who works to find dogs homes here in Germany, and we donate meals to the shelter. It really means a lot to us. There are so many dogs in need and this is something we can do for them. They deserve it.
A:
We also like to visit the shelter but we're always a little afraid that we'll come home with five more dogs.
P
: Which is quite possible.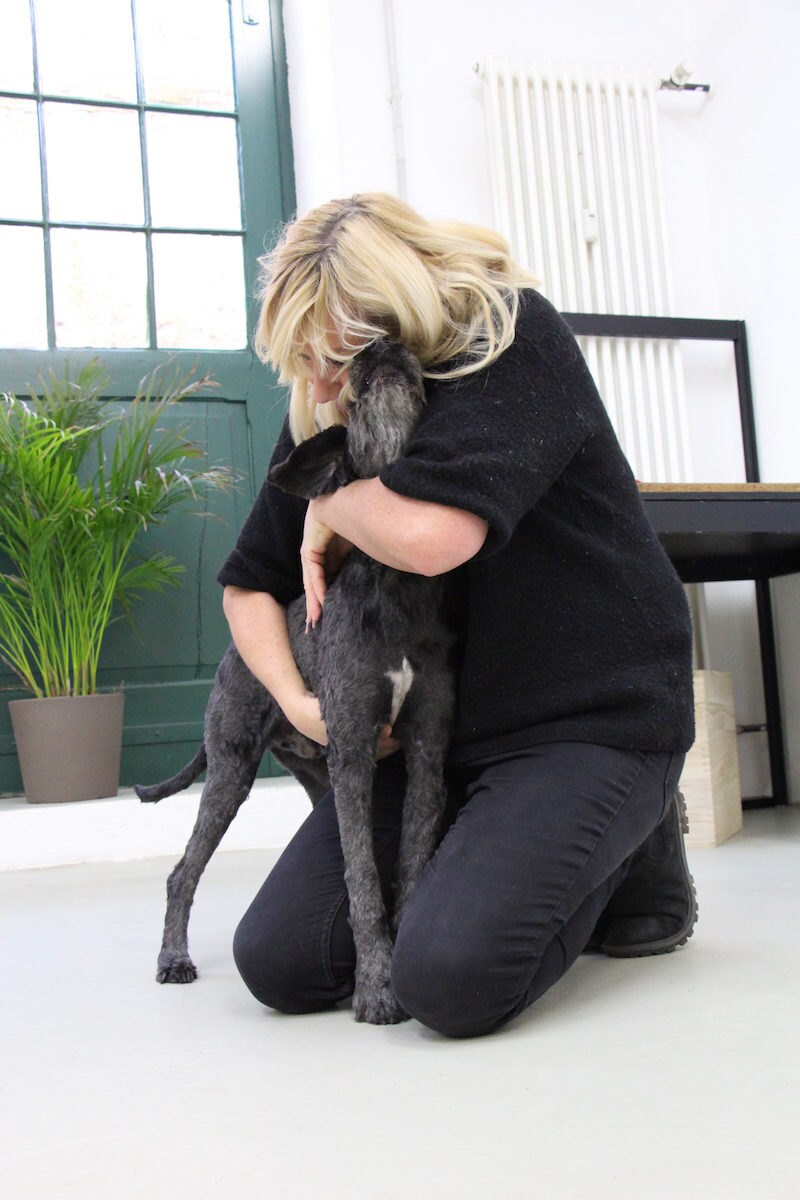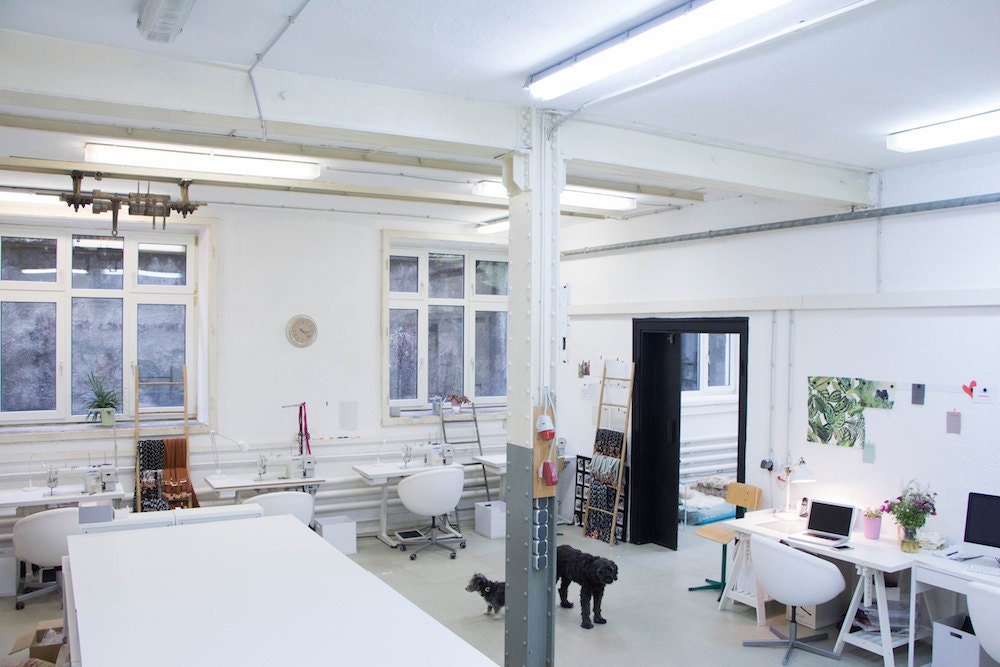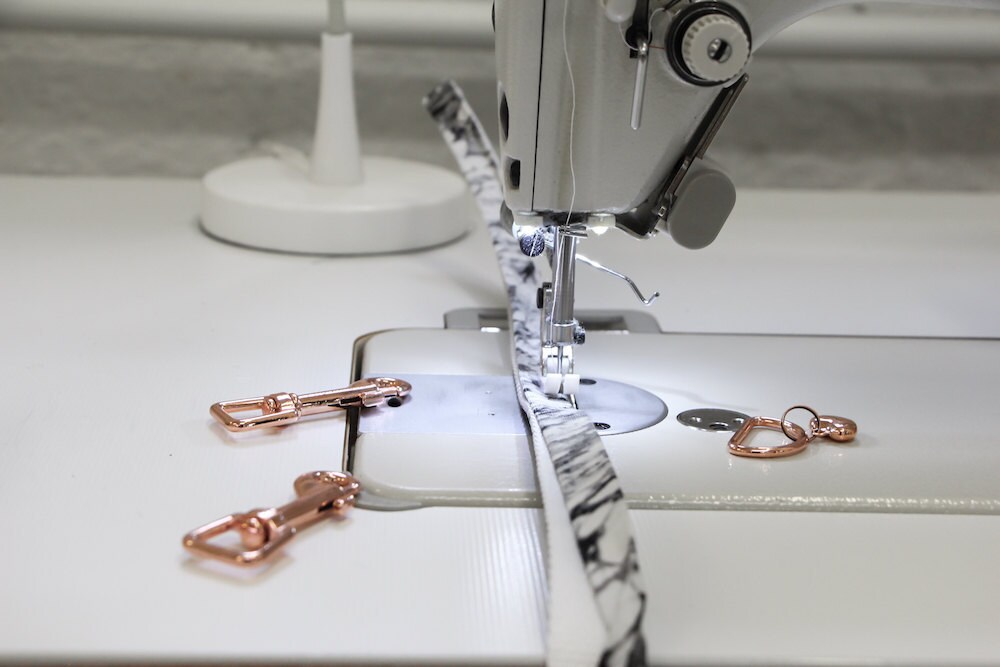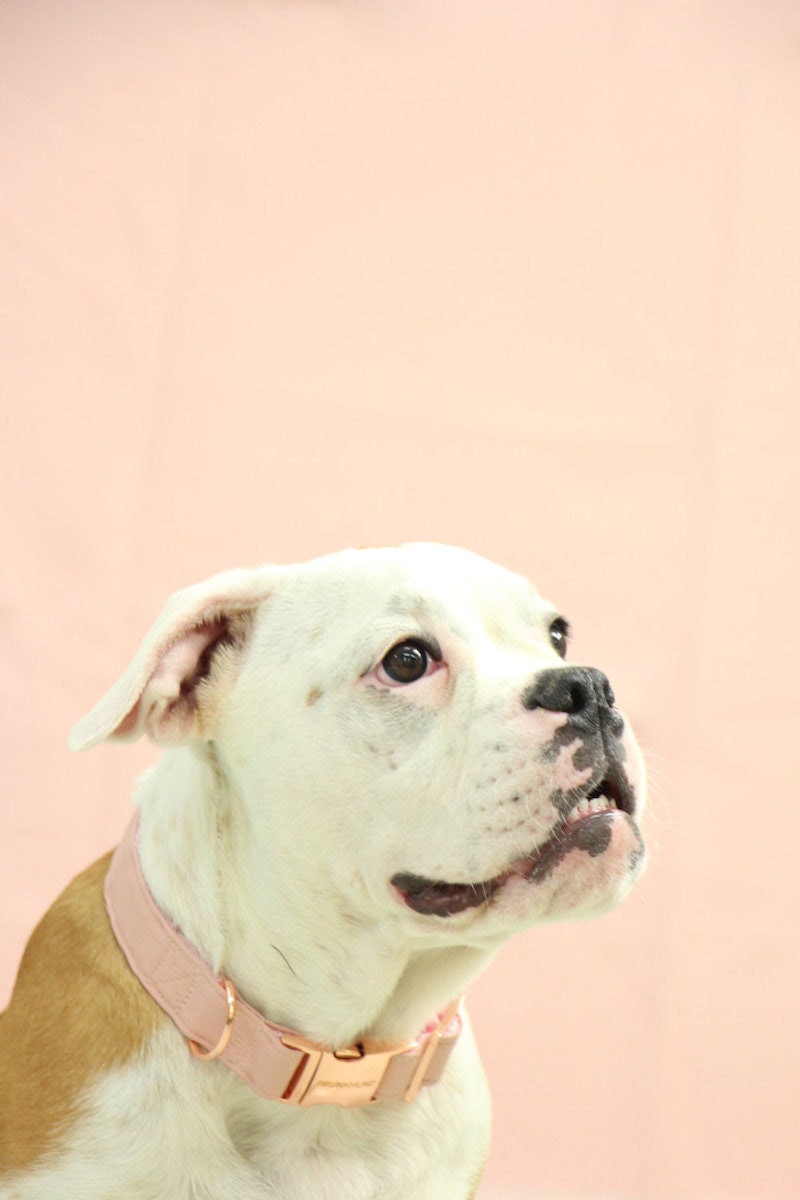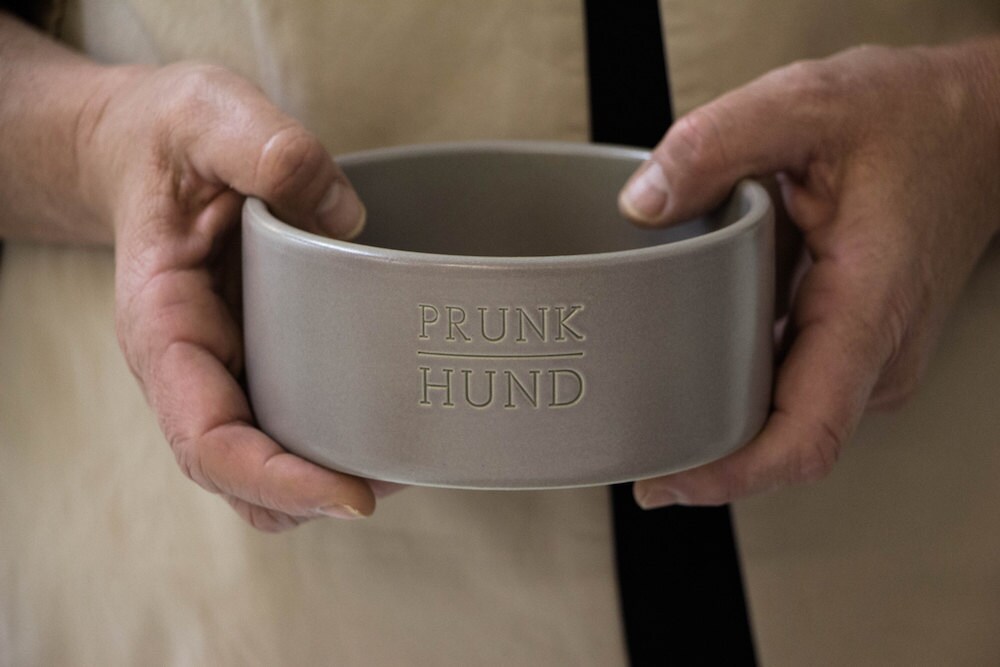 What is your manufacturing process? Do you sew everything yourself?
A:
 I still sit at the sewing machine all the time, even though we have three girls who help us with the sewing now.
P:
We also recently launched a line of
dog bowls
. We couldn't make them on our own, which was very sad, but we traveled around Germany and found another family-owned company who specializes in pottery. The woman there was very nice, and now they produce our designs.
What are some of your most popular items?
A:
The
mint
and the
blush
collar and leash are some of our all-time favorites. The
marble
pattern is very popular as well. We do two collections a year and we're always excited about the new colors and patterns. The new colors from this fall's collection are
oxford
,
powder
, and
merlot
.
The work is so beautiful that I just have to ask you: Do people ever wear this stuff?
P:
I did once have a friend ask me if she could have a collar.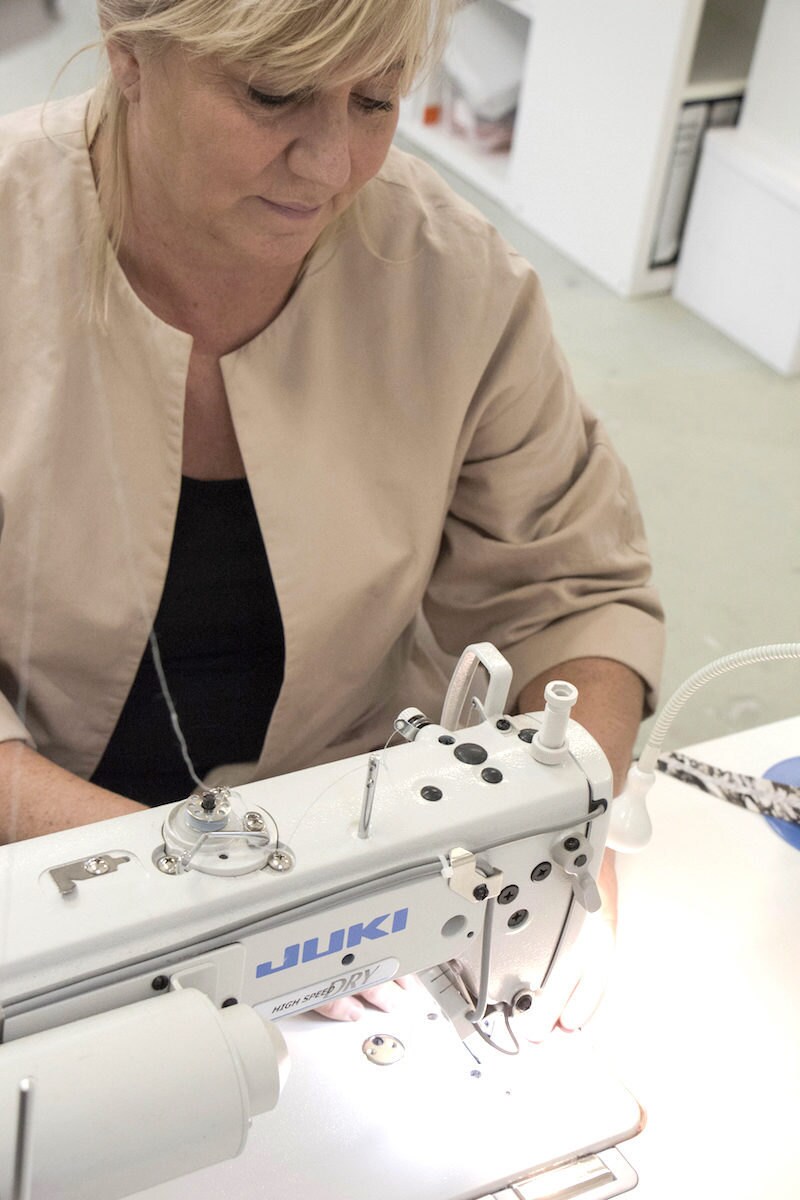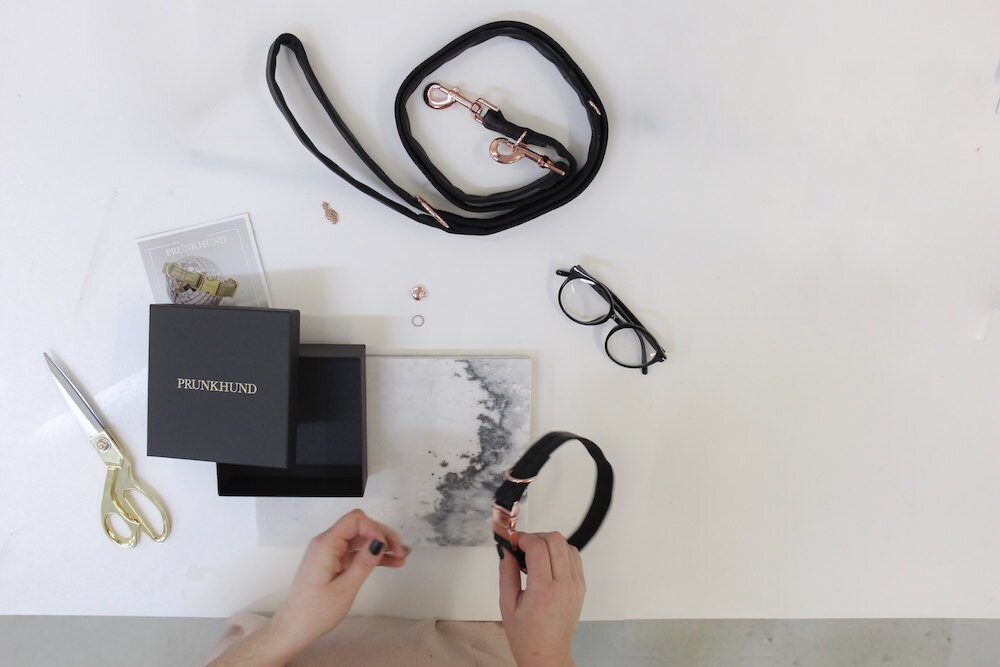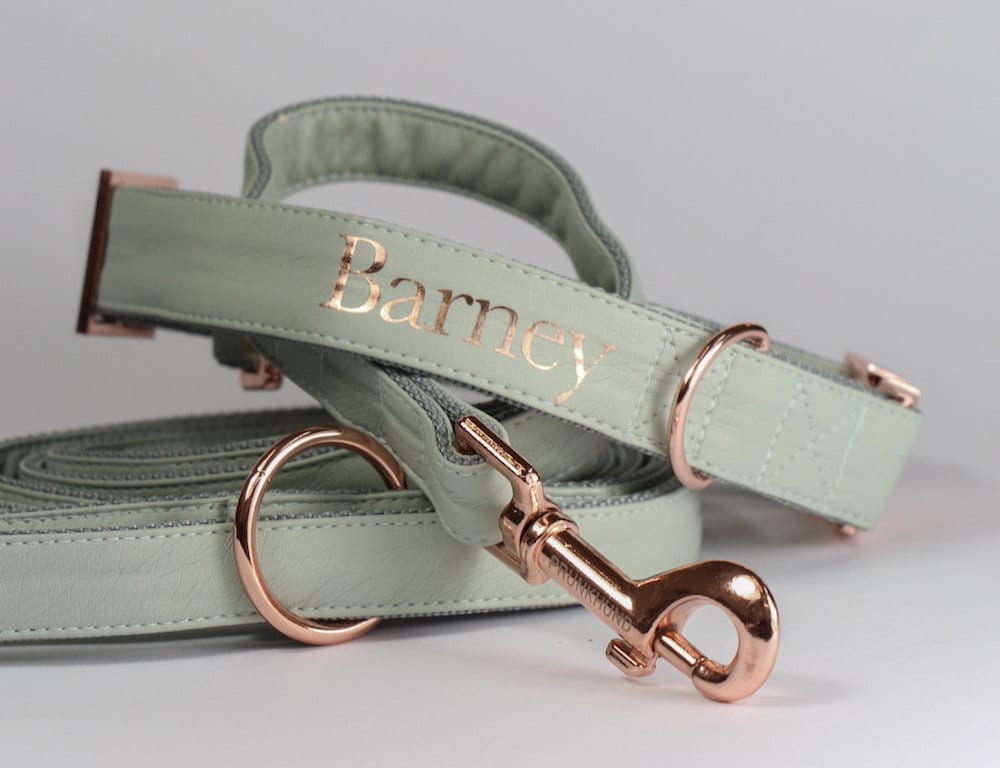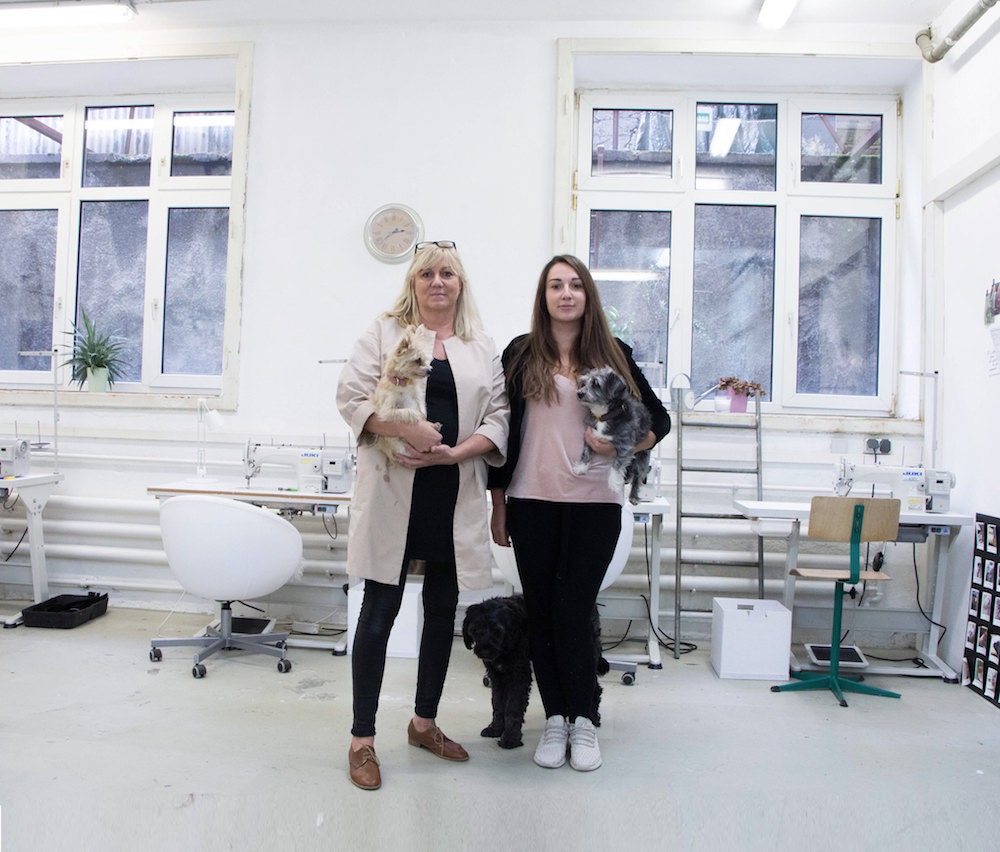 Do you have advice for other Etsy sellers?
P:
 I think it's very important to have good photos so the customer can really imagine what it would be like to have an item, and to show them that it would be something they'd really love to own.
P:
The next step for us is to find someone who can take on some of the administration and client support, because that's a lot of work. We're going on a one-week holiday tomorrow, and it's always hard to go on vacation without having someone else who is really immersed in the business. But it's hard to find someone you can share this with because it's our heart and our passion.
You work together and you vacation together, too?
A:
Yes, and we go in a camper van so that we can take all the dogs!
Follow PRUNKHUND on Instagram, Facebook, Twitter, and Pinterest.
Photographs by PRUNKHUND.