What began as a way to de-stress from a challenging job has become a profitable full-time pursuit for personalized jewelry designer Rebecca Tollefsen.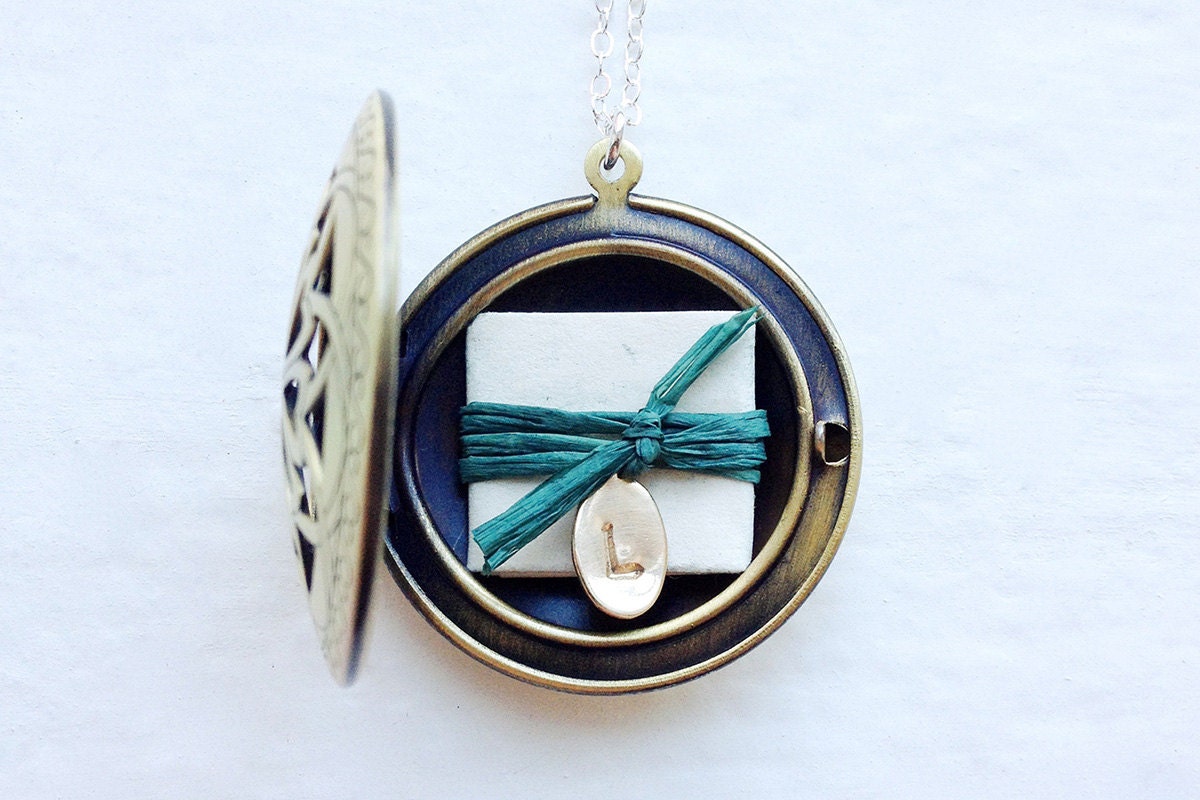 Before
Rebecca Tollefsen
ever thought of making jewelry as a potential business venture, she picked up the practice for quite a different purpose. "I was doing social work that was fairly stressful, working with the families of young children with disabilities and other lifelong medical conditions," Rebecca explains. "At night I would come home and make jewelry as a creative outlet." Rebecca opened an Etsy shop in 2008, and in the years since, her work has evolved and expanded to become a full-time job. Now, she spends every day crafting personalized bracelets, necklaces, and earrings in her Manchester, New Hampshire, studio—as 
om
sounds drift over from her sister-in-law's yoga studio next door. (Talk about trading stress for serenity!) As Rebecca's business has grown, her real estate footprint has, too: The designer just opened a retail space beyond the French doors of her studio so that people can peruse (and purchase) her "clean, everyday pieces" in person.
Read on to find out the secret mantra Rebecca abides by and how this self-taught jewelry designer found the courage to quit her day job.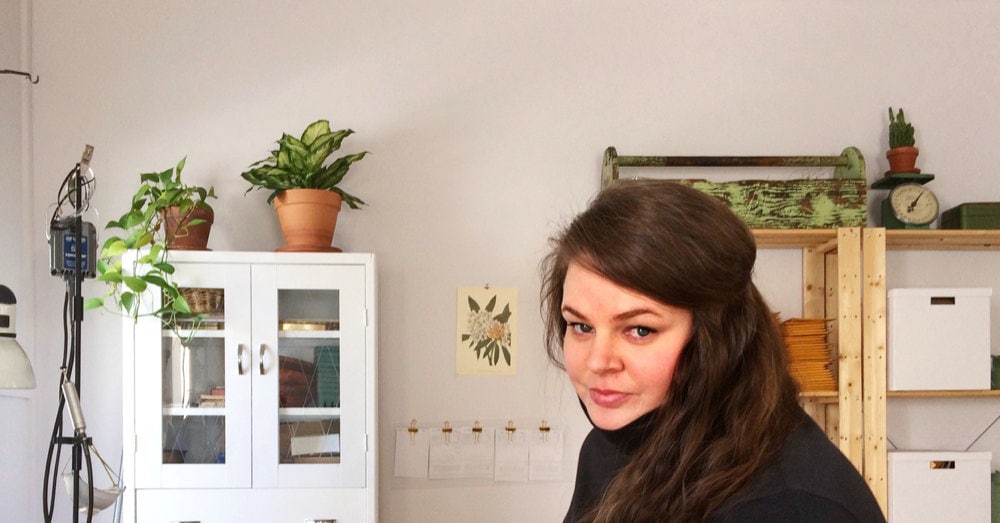 Why did you choose jewelry making as stress relief, and how did that lead to opening your Etsy shop?
Anytime I traveled, I would always collect pieces of jewelry and remember those places or times in my life by the jewelry. I would make jewelry for myself as well, if I couldn't find what I wanted. That turned into making stuff for other people. A colleague's wife was selling bags on Etsy and he told me about it. I started listing some of my work and it sold pretty quickly. It is just so much easier to reach people on Etsy than through a craft fair or word of mouth.
Do you remember the first piece you put up in your shop?
It might have been a beaded pair of earrings. At first I was doing a lot of wire wrapping and gemstone jewelry. Then I connected with a bride from Australia who was looking for a locket piece for her wedding party. I ended up refinishing and restoring vintage lockets for all of her bridesmaids. I listed some that I had left over and they sold very quickly. That opened up the doorway to the
vintage lockets
that I work with and my design aesthetic with mixed metals—I built it from there.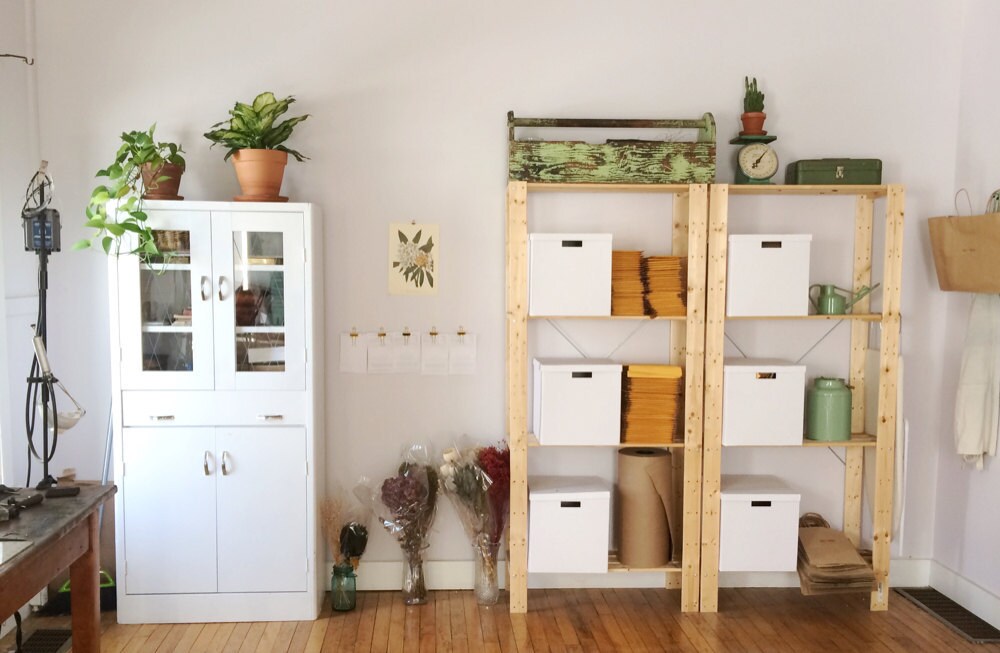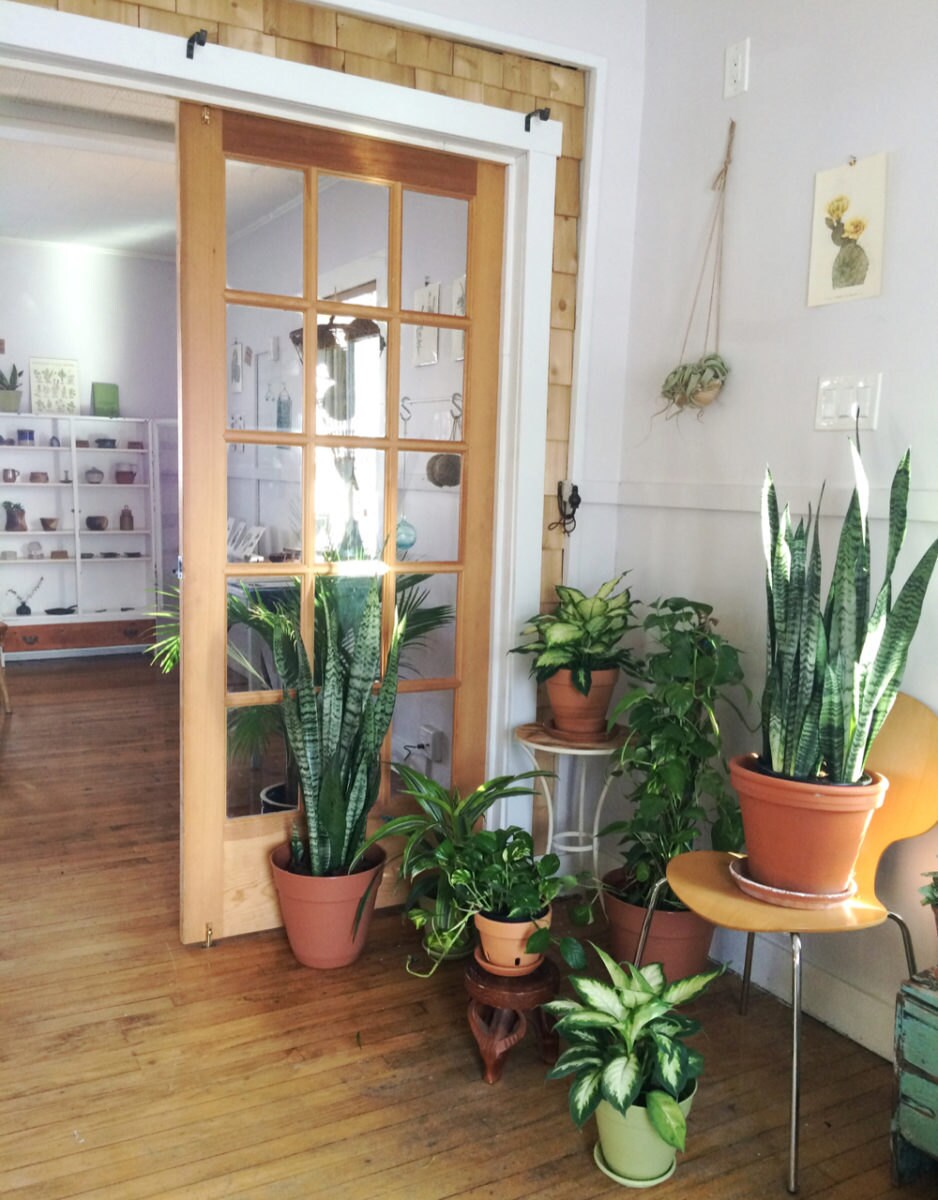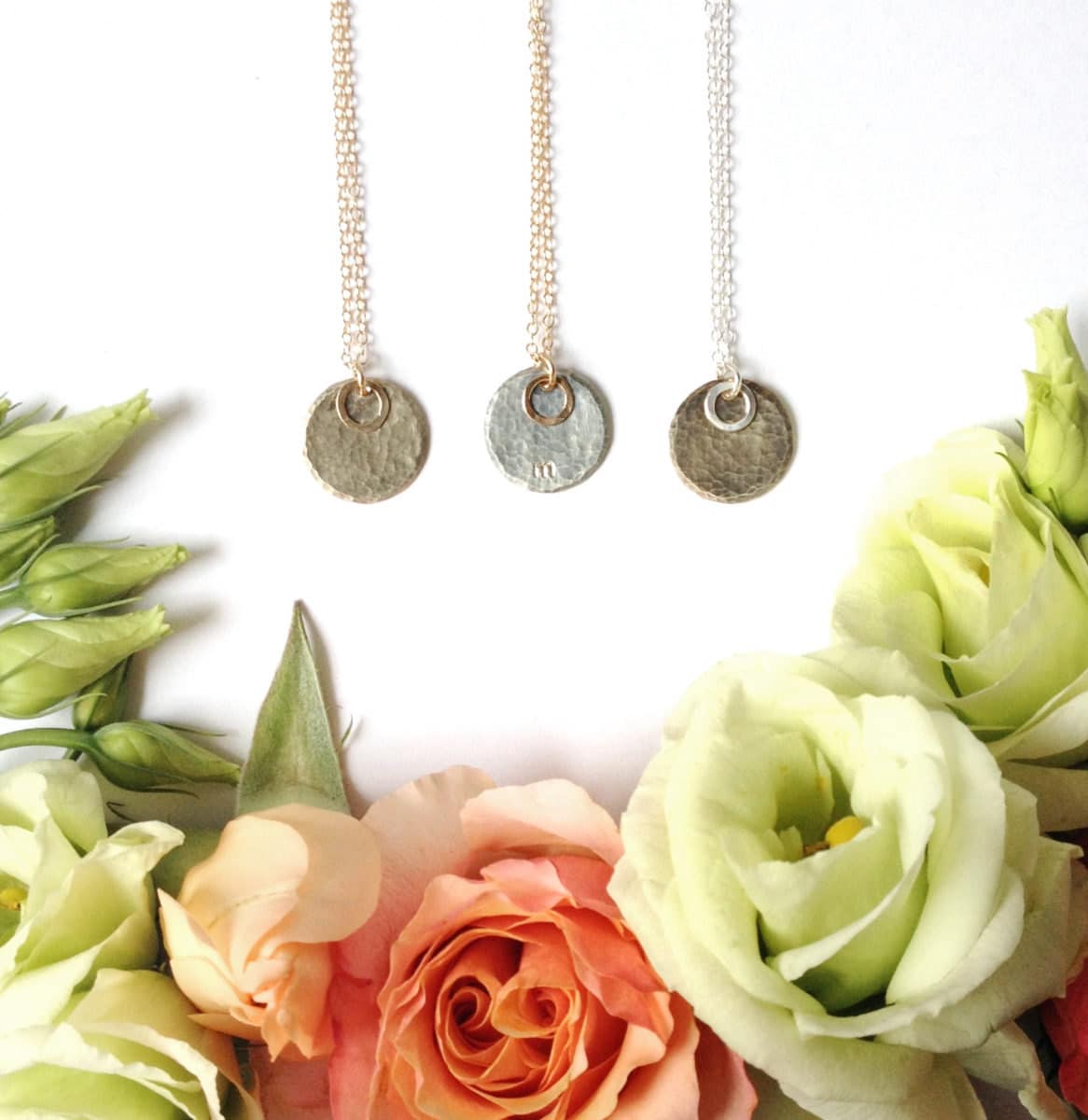 Why do you think people are so drawn to lockets in particular?
I think it's the idea of the special meaning behind it. It can hold so many things—a picture, a lock of hair, a charm, a message—and it becomes this keepsake for one person to give another. I love when something can represent a memory or a special day.
How did you transition to making jewelry full time?
Every single day after work and on the weekends I would immerse myself in jewelry making techniques and photography and branding—anything to help propel my business to the next level. I really listened to my customers, and I tailored
my designs
to get to a place between what I loved and what they wanted. Slowly but surely, I found my own little voice in the world through my jewelry. In 2011, I had eliminated a lot of the gemstone jewelry and rebranded a bit, and I opened a new Etsy shop with more of a streamlined focus. As soon as I did that, things started taking off. I started getting some press and a ton of sales and within a few months I could no longer keep up with working full time—the jewelry line had become full-time as well. I sat down with my husband and we reviewed all of the financials and realized that I could leave my day job.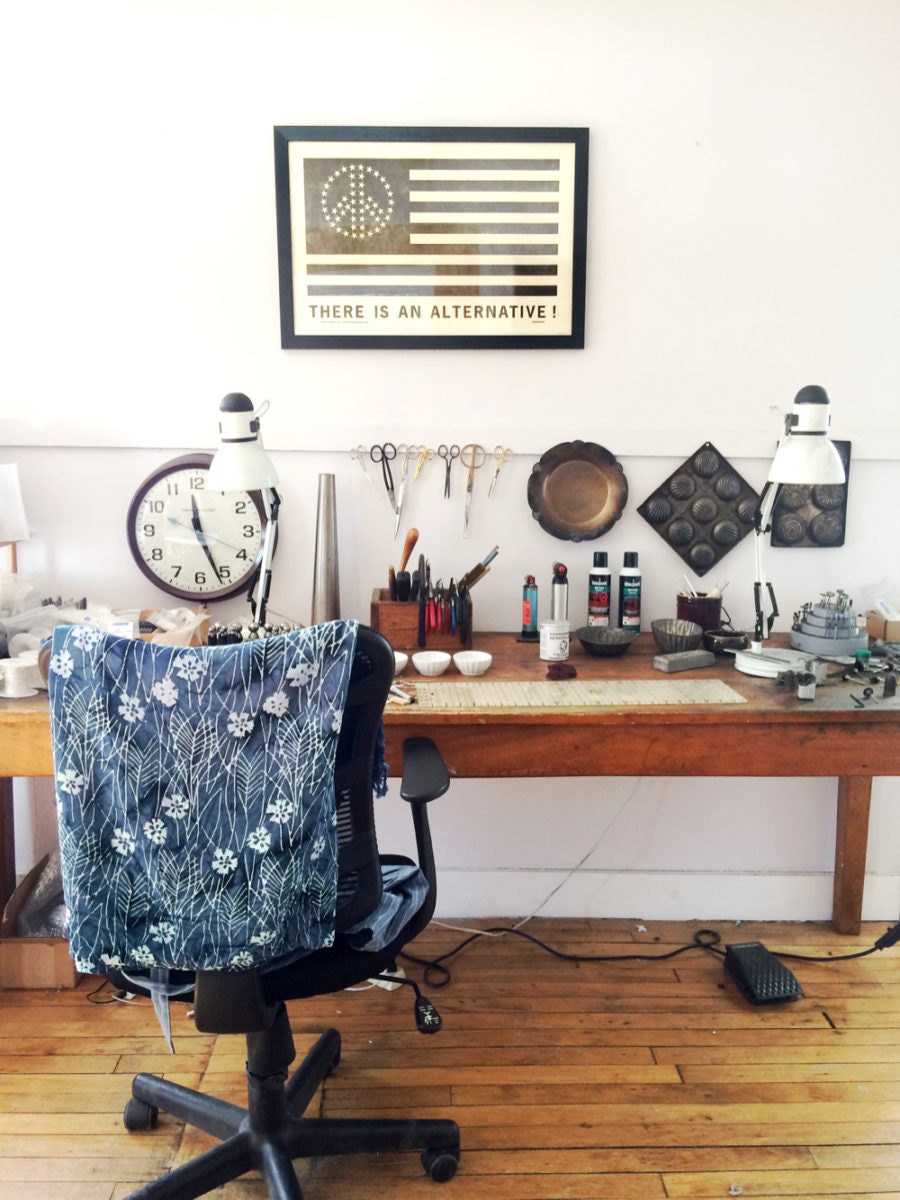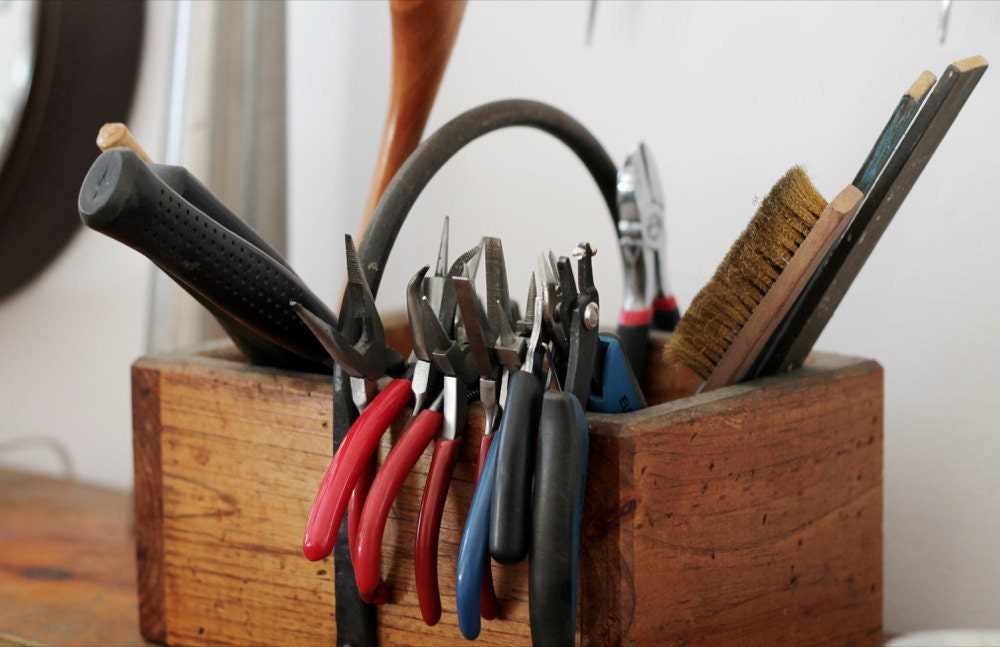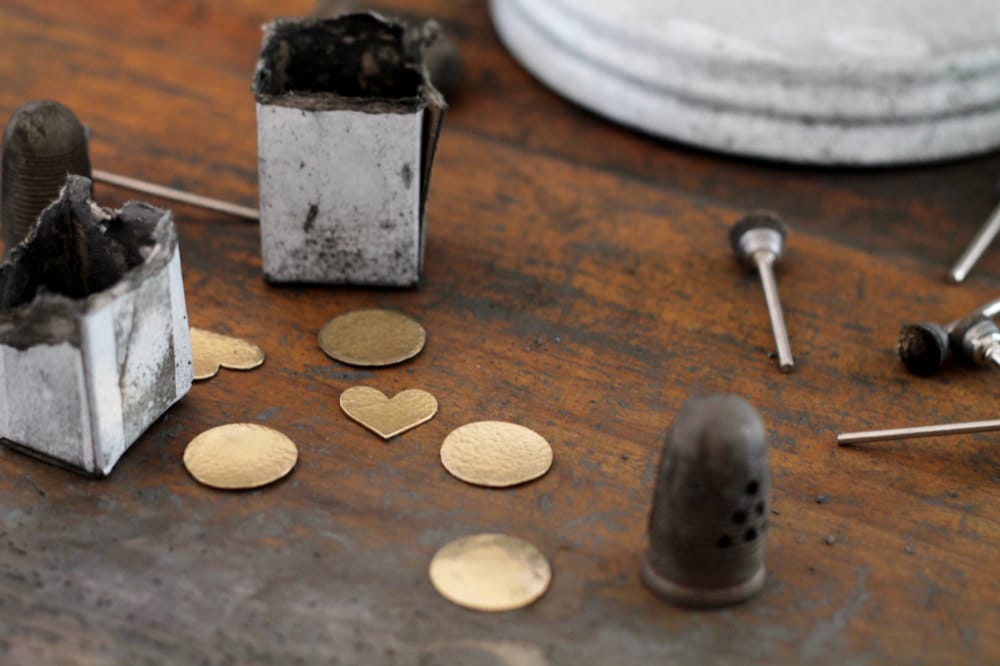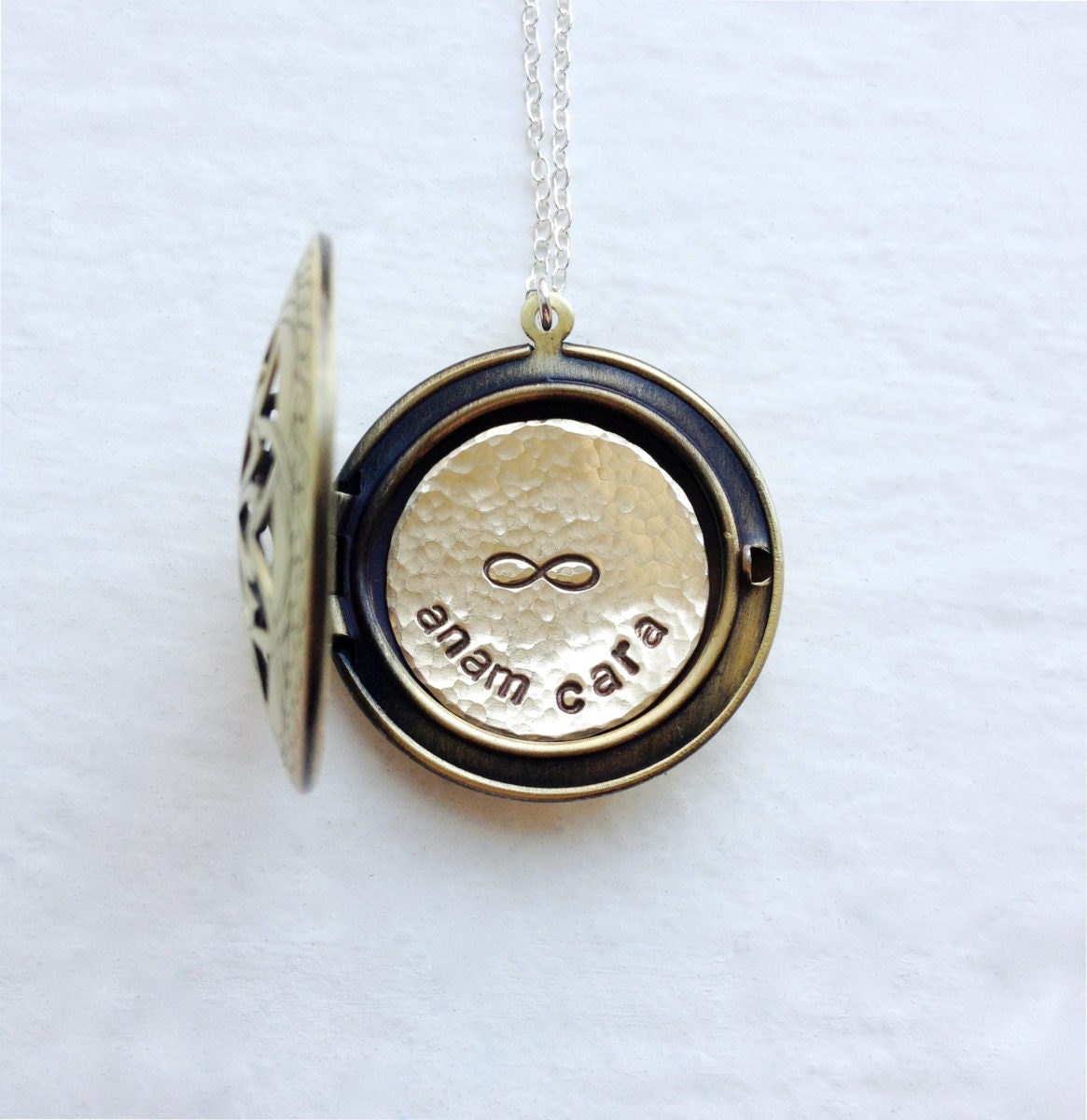 How did that realization feel? Was it something you'd been hoping for?
Yes. I had been religiously reading Etsy's
Quit Your Day Job
series and one of the interviews I loved was with a bag maker called
Valhalla Brooklyn
. I remember being like, "Wow, that's such a great life; what a dream." I started building towards that but never really fully believed I could make it happen. Then my brother passed away unexpectedly in the summer of 2011, and after that I had a new perspective on how you have to make things happen because life is short. It's cliché to say it, but it is—and that gave me the courage to take that leap. I was working 40 hours a week in my day job and 40 hours a week on my jewelry line and I'd just had a baby, and it was pretty crazy. I just said, "I have to do it now." And it felt really good. It was a little scary because my husband was a stay-at-home dad at the time, but I definitely had that courage behind me of, 
No, you only live once.
I leapt in and I can't believe it's been five years now.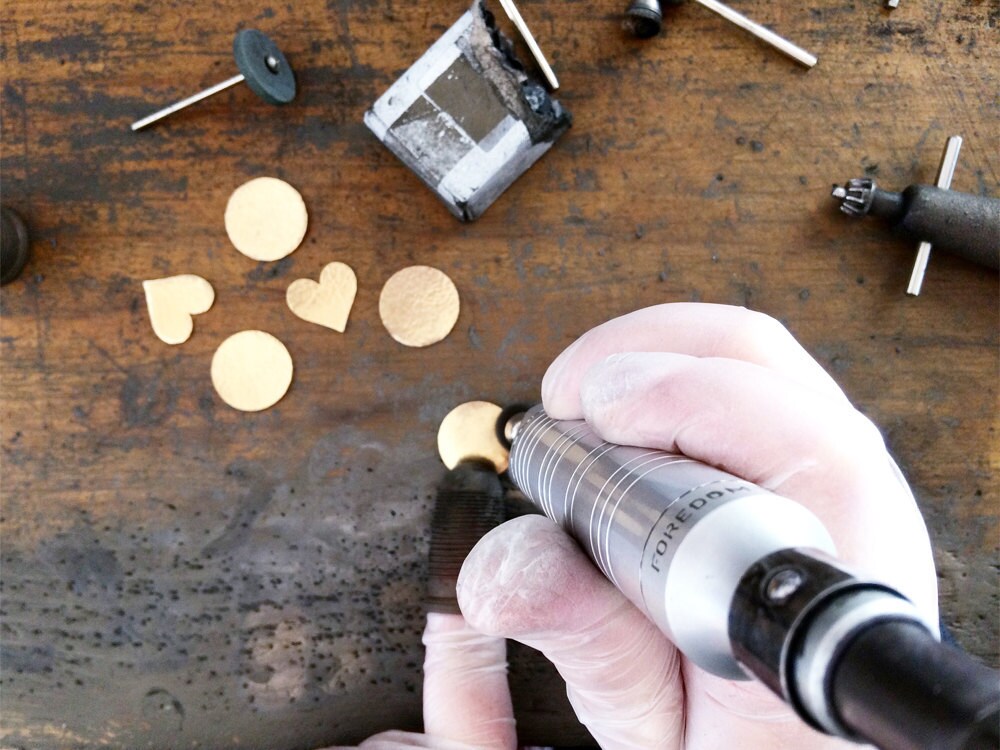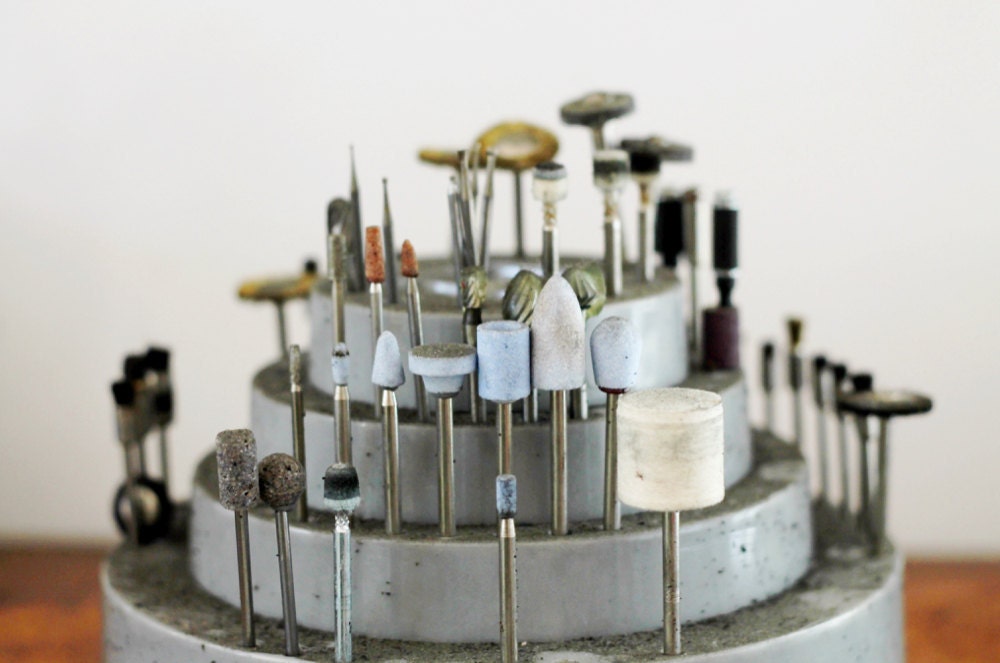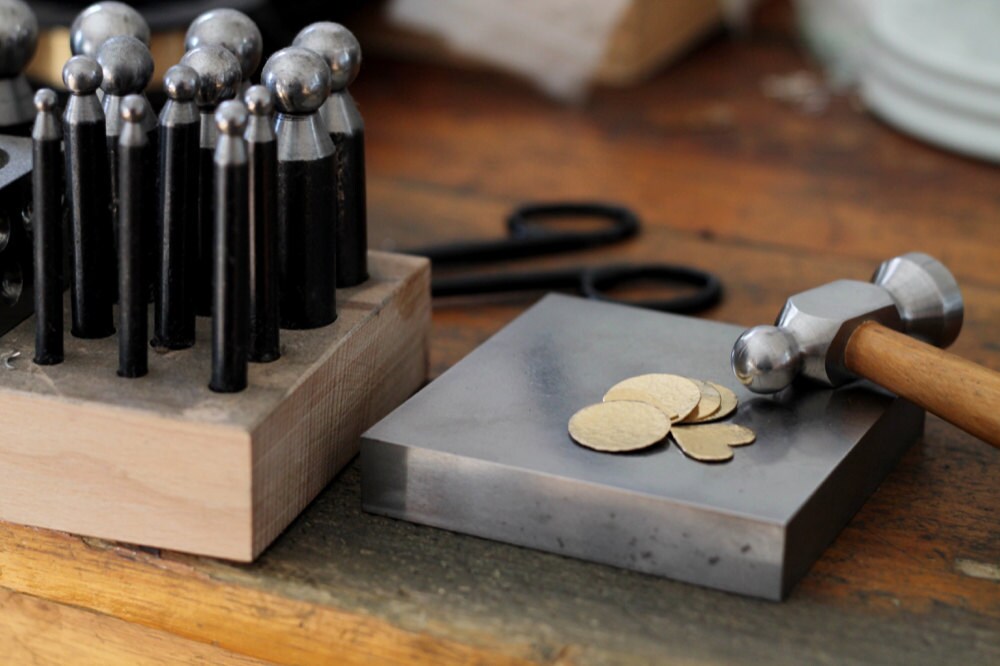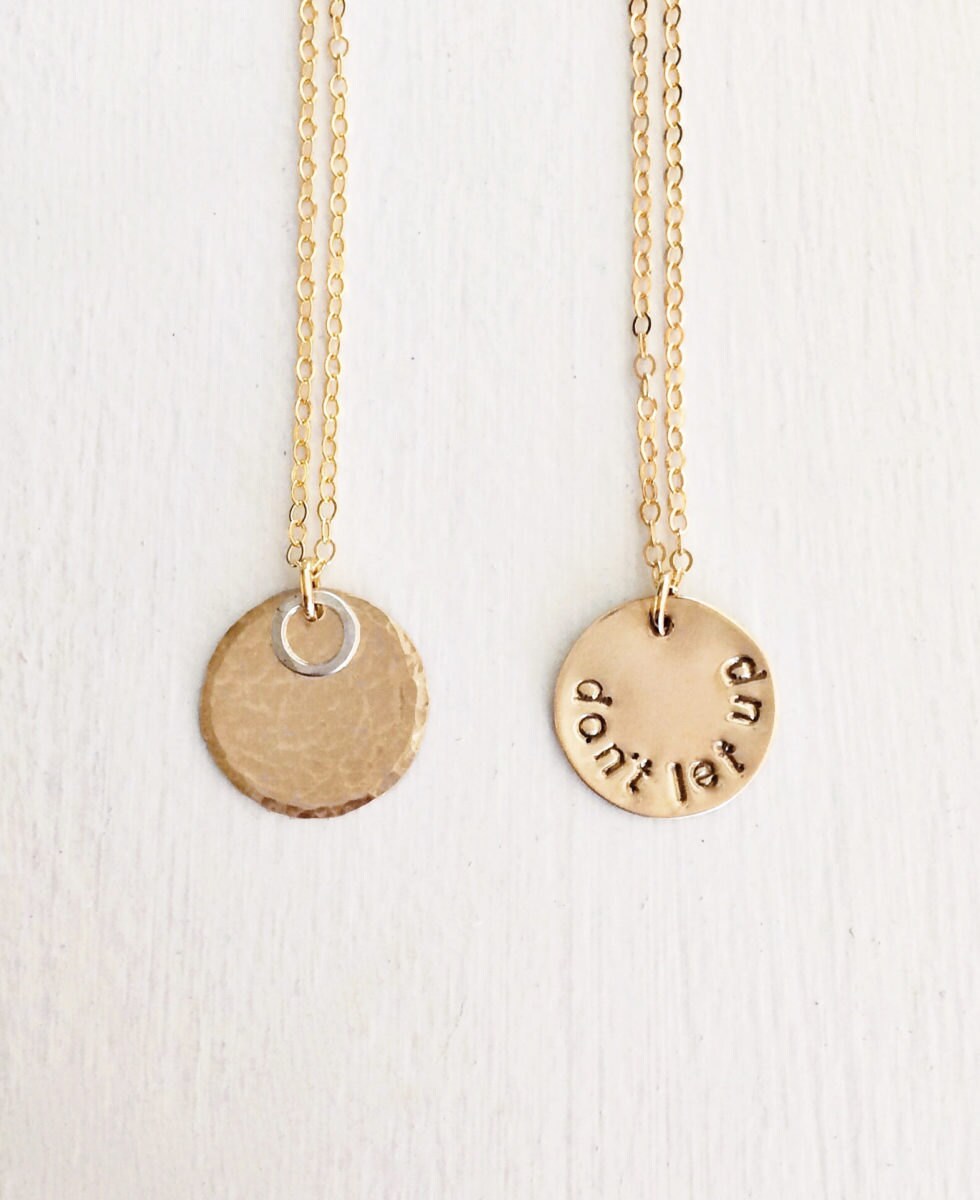 What's your favorite part about the work you do?
All of it? I'm so thankful I get to do this. My house is right near my studio and my son's school and it's right next to the post office, so my schedule is really sweet. I get up in the morning, get my son ready, bring him to school, and then head over to the studio and work until school's out. I grab him, bring him back to the studio, finish up my day, head to the post office and then come home. It's really nice that it allows me to spend those afternoon hours finishing my job, but with my son there. He's six and has been very interested in the jewelry making process lately, which is so sweet.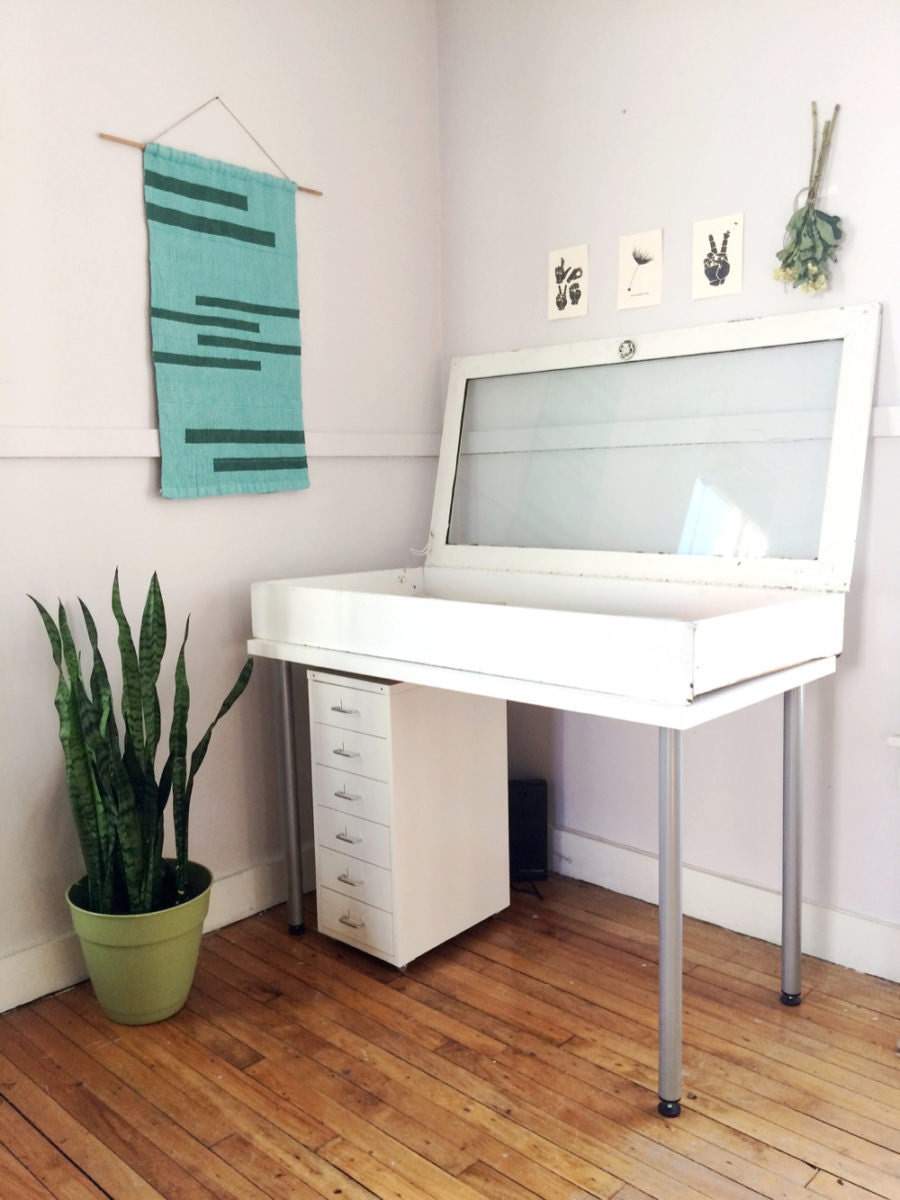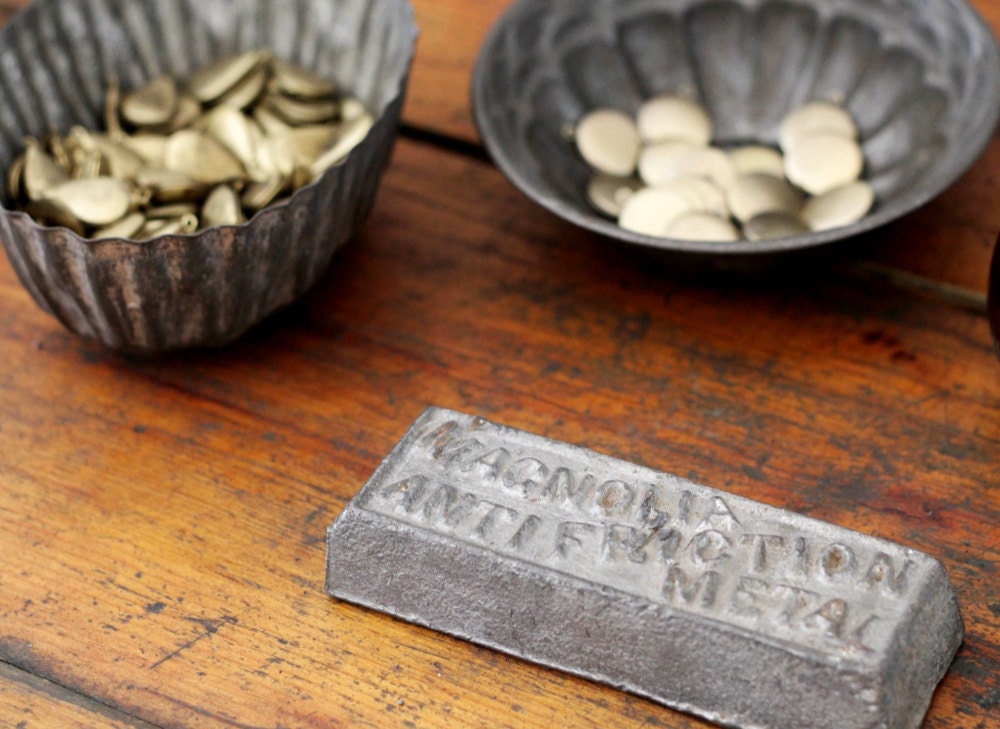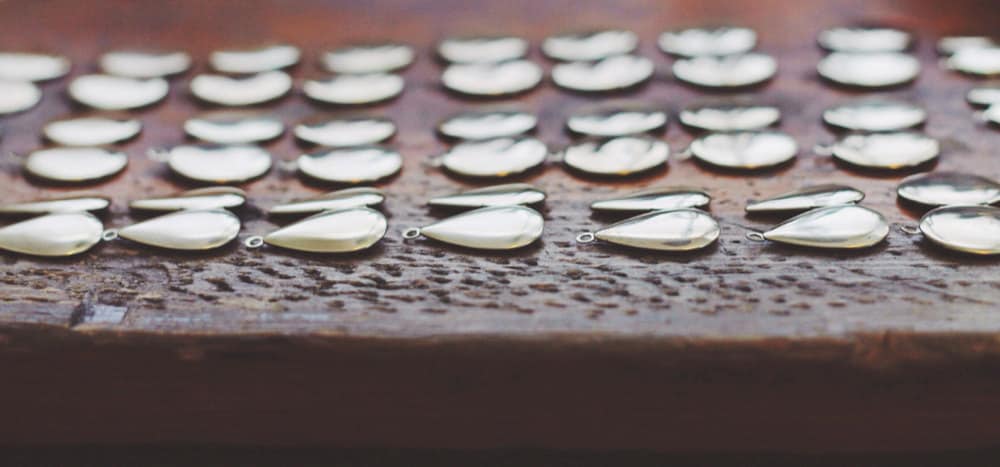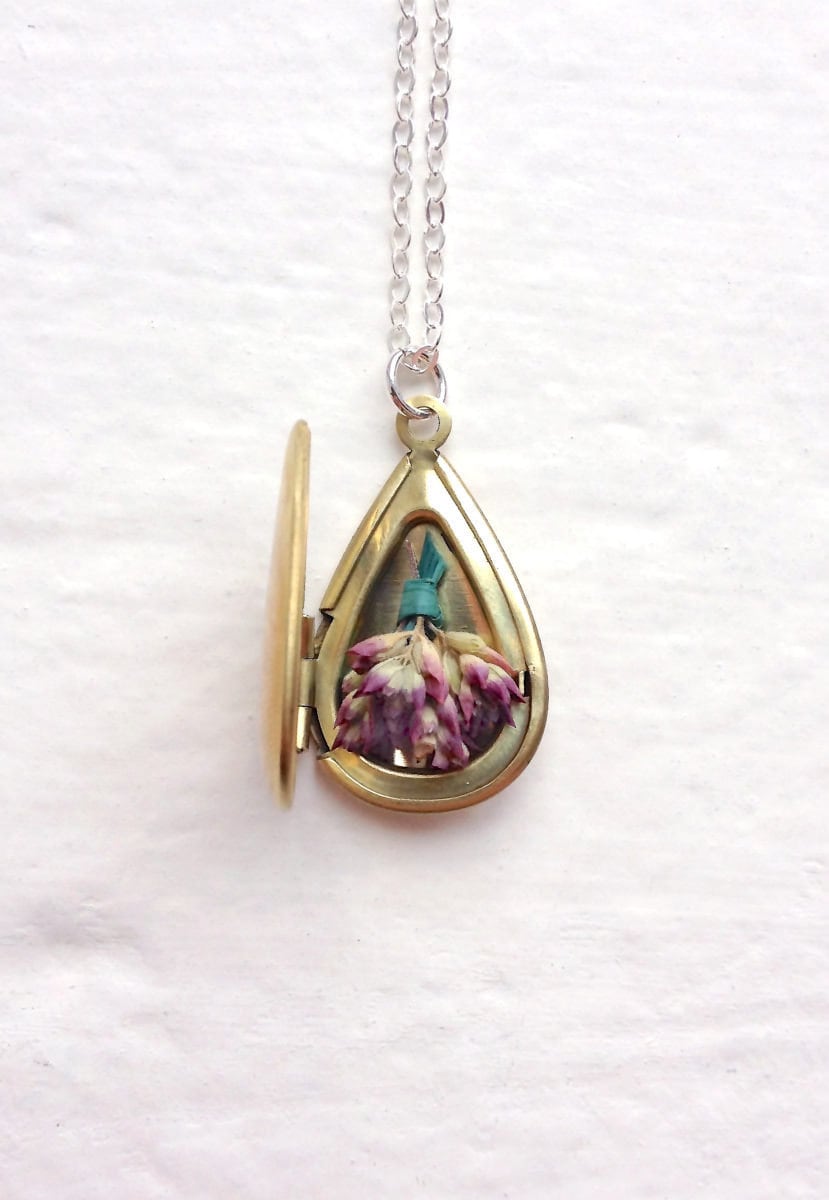 Do you have a special piece of jewelry that you wear every day?
Last year I released the
"halos" collection
, including a necklace with a little hidden message on the back of the pendant; the back of mine says "peace & plenty." I've been wearing it for a year now. I love that piece because it looks like an everyday necklace that goes with everything, but on the back it has a little mantra that I try to incorporate into my life. I've actually had some requests from clients for different situations: A woman's daughter had cancer, so she and her daughter ordered lockets that said "strength" on the back. And I had someone who'd had a miscarriage who ordered lockets for herself and her mom with "hope" on the back.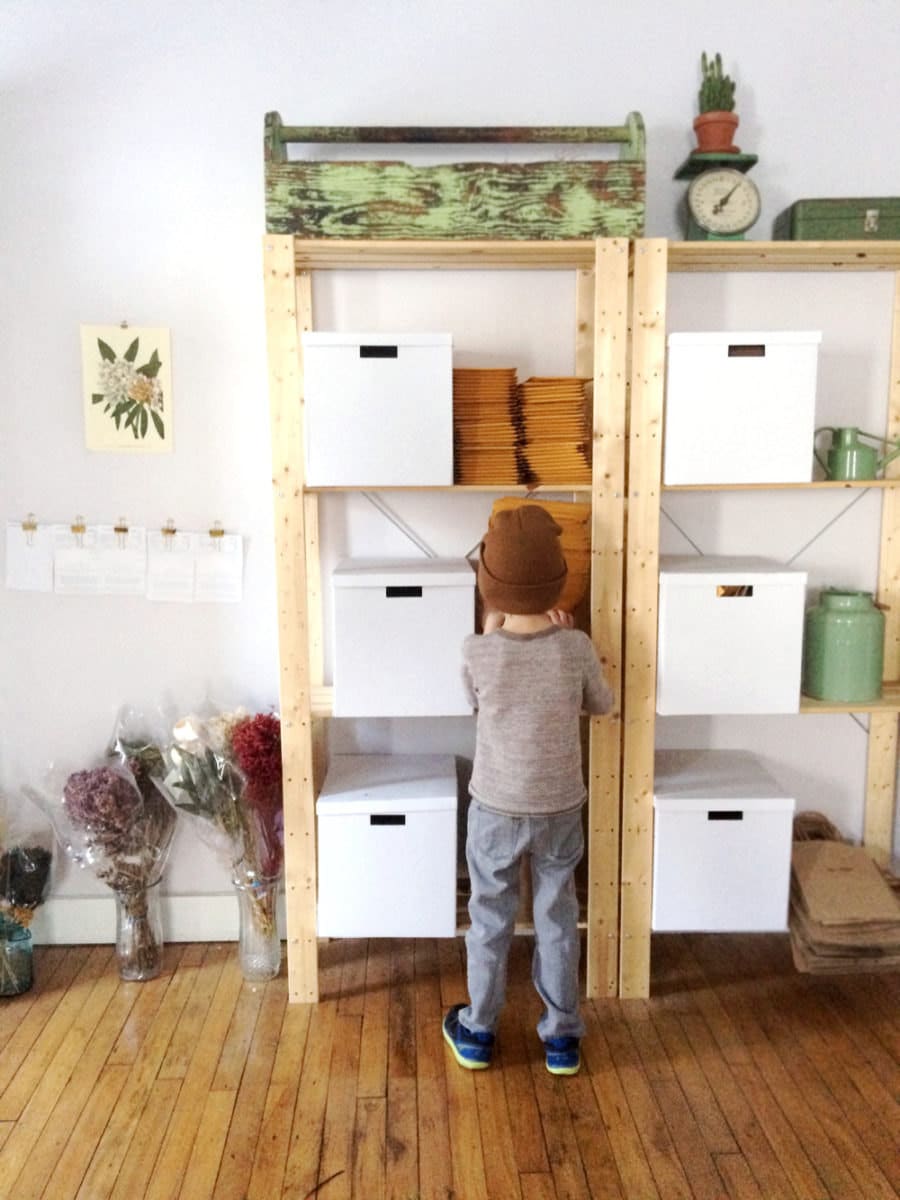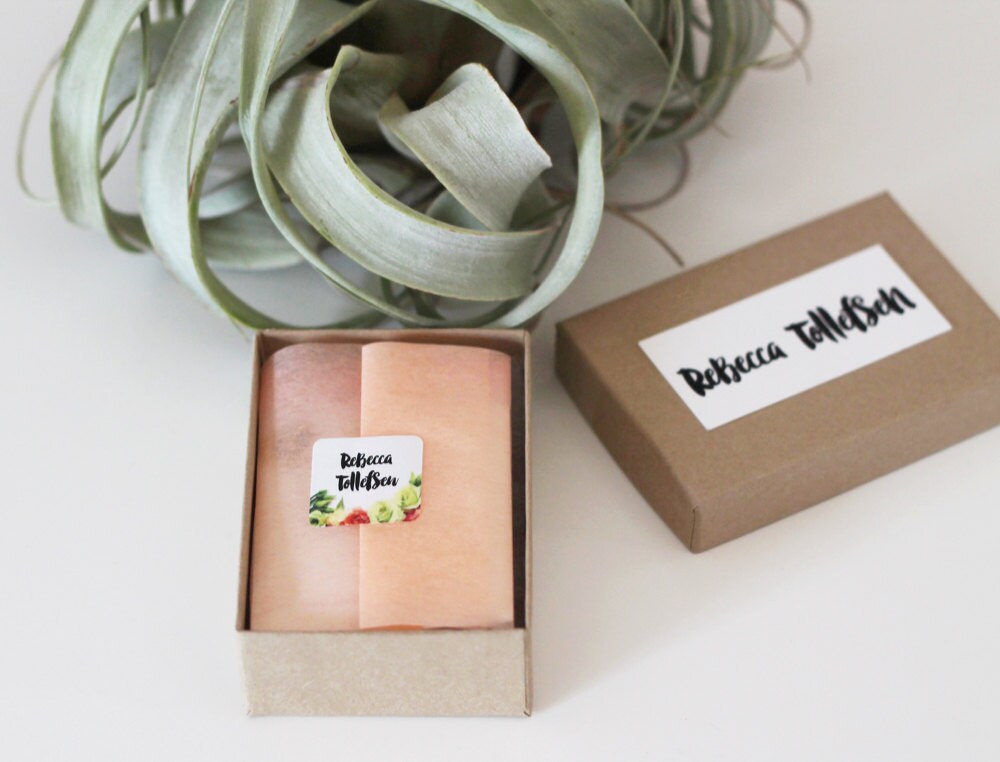 What inspires you?
The biggest thing that inspires me is when I connect with customers and talk with them about what the piece means to them, who it's for and what it represents. I've had people tell me some really fascinating stories about why they're ordering
the jewelry
and I feel really proud and honored to get to make that piece for them. When they receive it and write me to say that they loved it and that it made the person cry, or that they wear it every day because it represents someone so special to them, I mean—I love that feeling.
Follow Rebecca Tollefsen on Facebook and Instagram.
Photographs by Rebecca Tollefsen.