by Katie Hawley
A longtime dream of reclaiming barns inspired this designer to launch a custom barn wood furniture and home goods business with his family.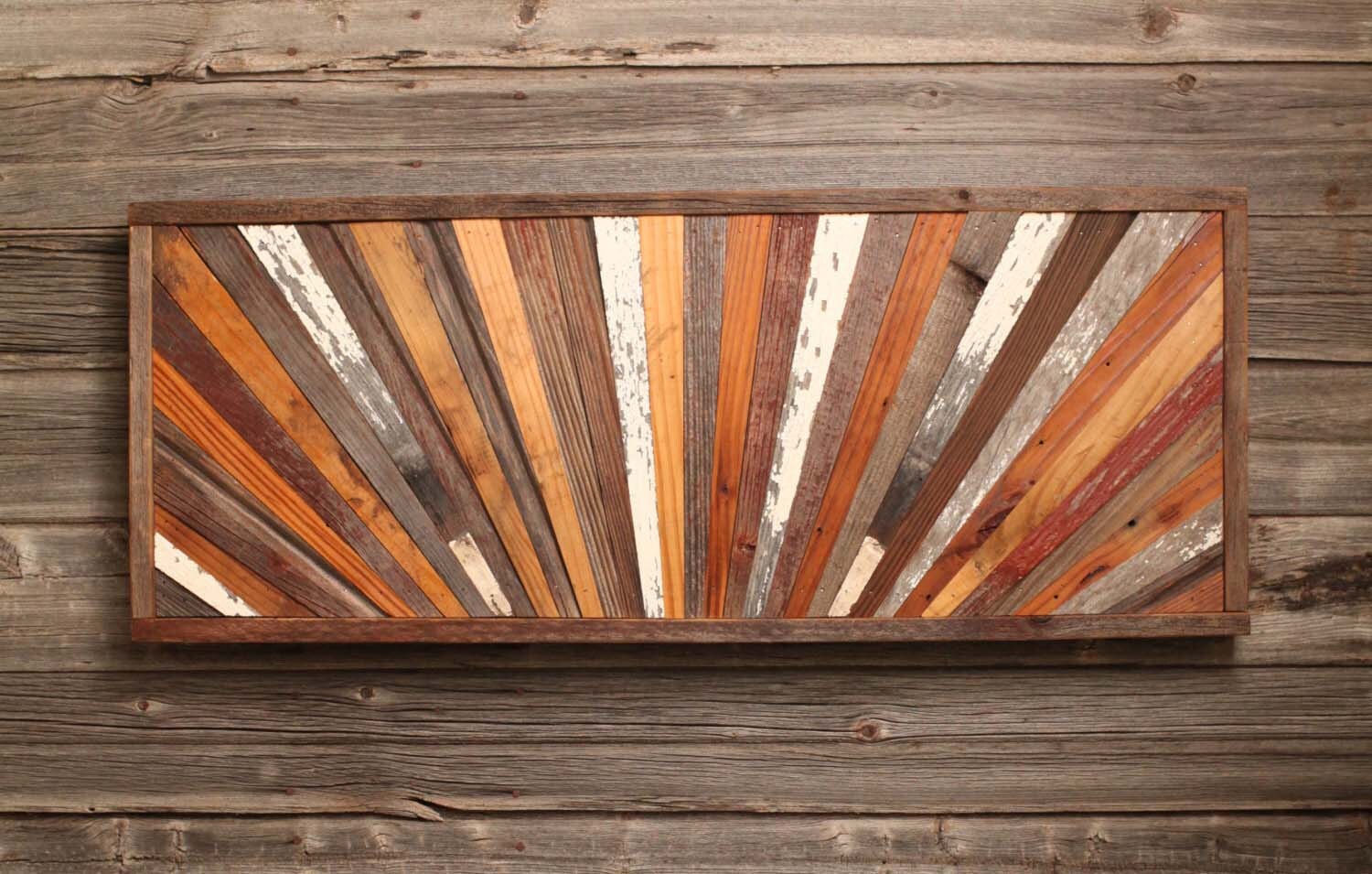 When woodworker Eric Lantzer was a teen, he drove past a dilapidated barn in Michigan. "It was deteriorating, but I remember thinking: 'Wow, that's such a neat building,'" he says. Eric kept tabs on the barn, and a few years later, the structure fell down. "We drove by one day and it was gone. Something inside of me was saying: 'Can't we redeem it?'" The experience stuck with Eric, planting the seed for his future career: reclaiming barns and giving their wood a new life in his rustic home goods shop,
The Reclaimed Nation.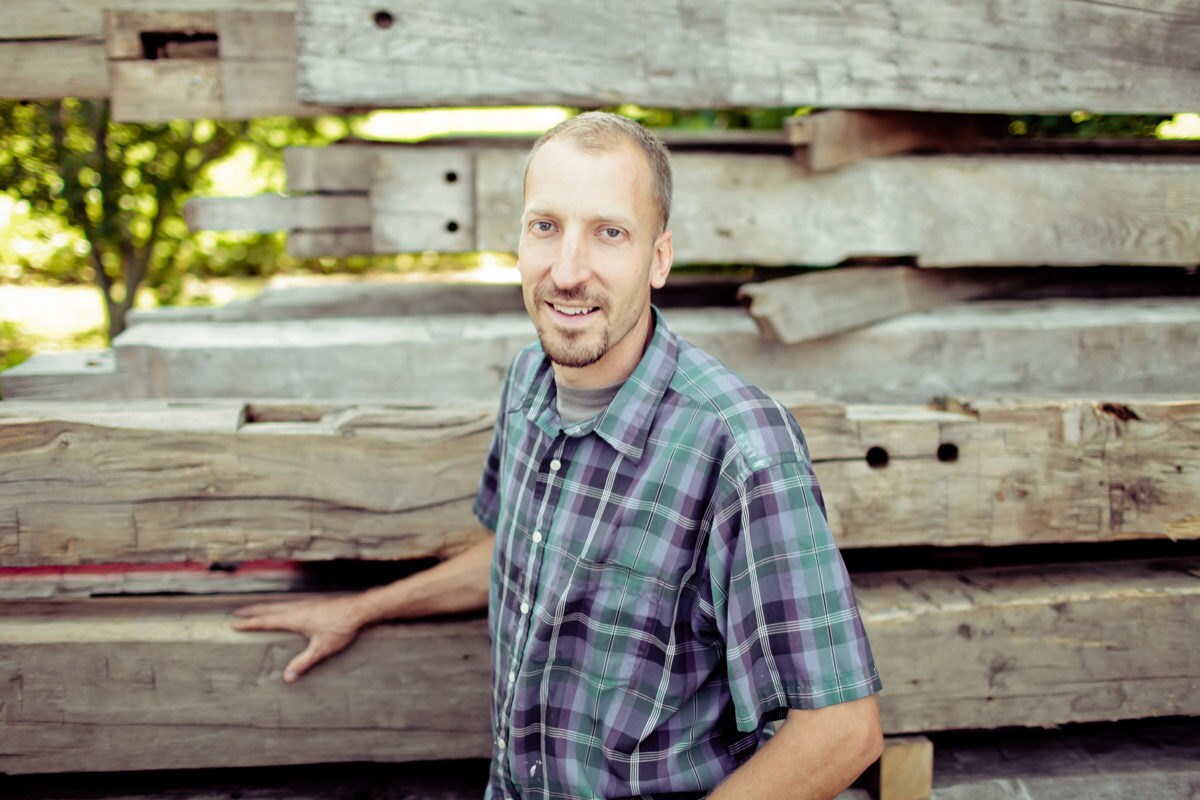 What brought you to Etsy?
I was living in Texas with my wife, Alicia, working a day job in construction and building furniture at night with Alicia's help and encouragement. We knew we needed a place to sell our products where we'd have access to a global audience that would appreciate our style, so
we began selling on Etsy.
After a year or two, I was craving the freedom of running my own business full time, and we started thinking about leaving Texas to focus on our furniture. Our style was evolving, too: We were moving from rustic live-edge pieces that we'd cut with a saw mill to reclaiming barn wood ourselves. In 2014, we packed up and moved back to Michigan to start reclaiming barns in earnest.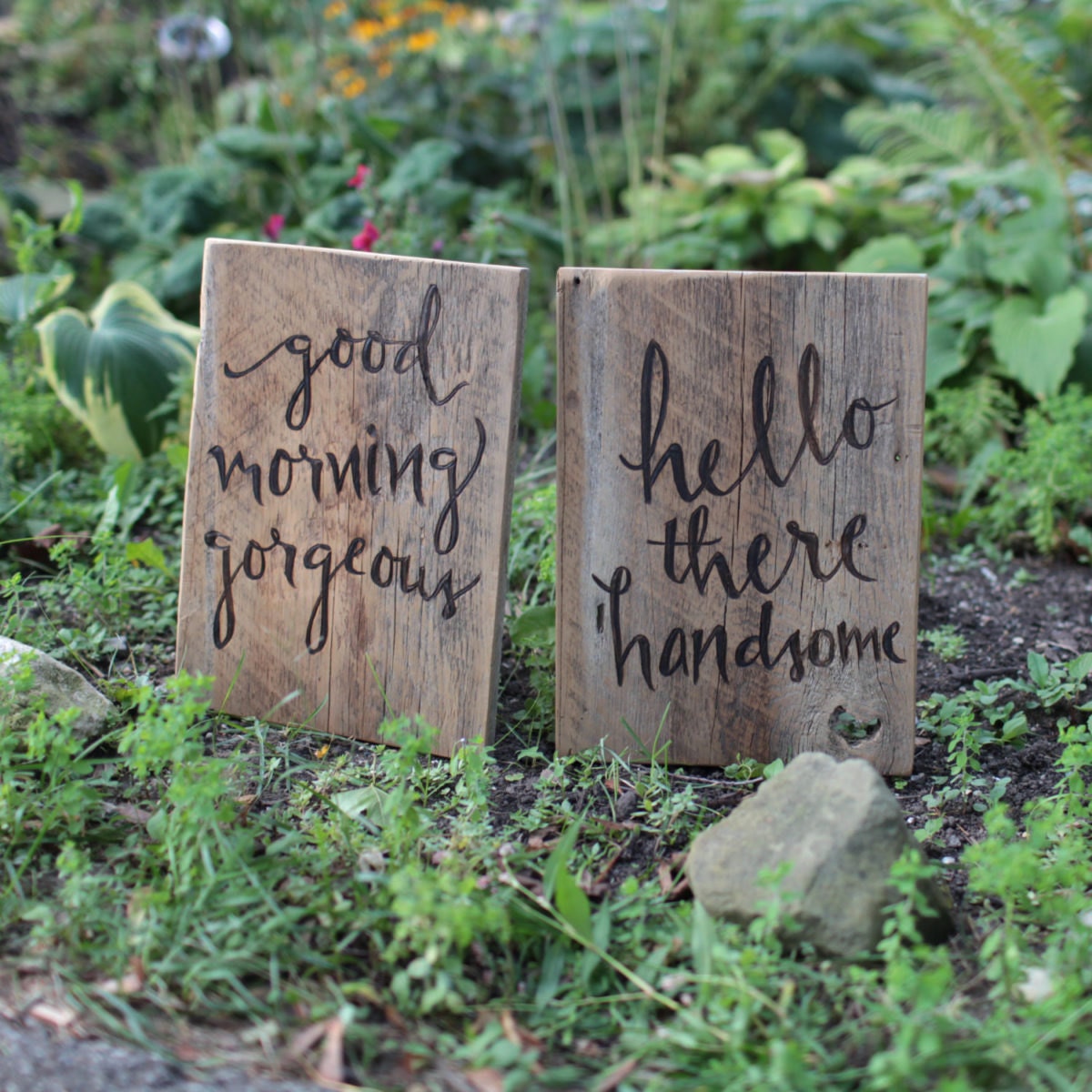 Barn wood is such a unique material. What drew you to it?
My dad and my grandfather were both in construction, and my great-grandfather was a lumberjack. I think wood — the appreciation of it and the ability to work with it — is in my family's blood. I love that you can go into a barn and find so many different species of wood. There are all these beautiful variations — the siding has one look, the beams another, and then there are all the trinkets and treasures, the little hardware pieces and the hinges. They're all weathered, which isn't something you can easily recreate. There's beauty in the nail holes and the faded patina, in the worn grooves and the grain of the wood. All of it has a story, and our mission is to preserve that history. We take those old rafters and floorboards and make a solid piece of furniture out of them. We rebuild them and put them in somebody's home where they can be appreciated.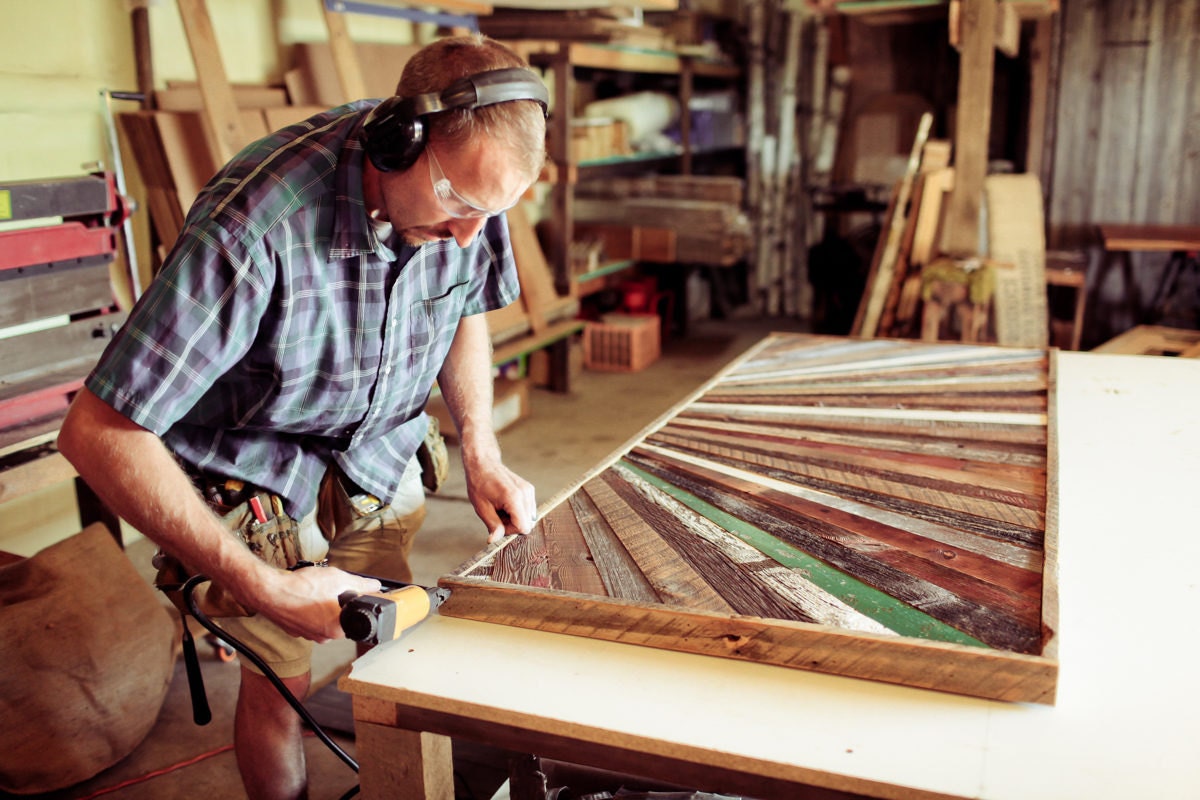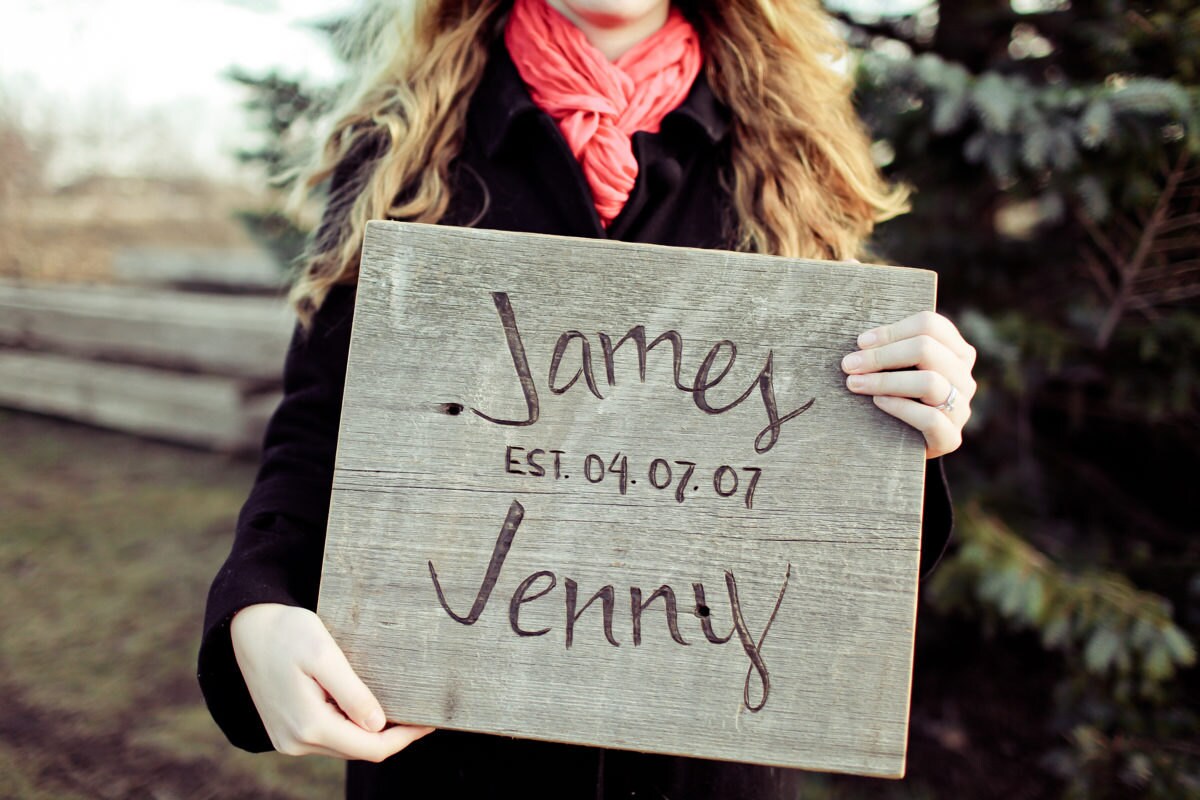 A lot of it is dictated by the materials; we look at the wood we have and decide what we can build from it. Some of the products that come about are born purely from necessity when we have a lot of a specific material. We get really creative with a pile of wood and ask ourselves, "What can we do with this?" Some of our new products are also inspired by our customers. Recently, someone asked us to make a
custom sign that said, "This Is My Happy Place."
We decided to list it, and learned that other people were interested in purchasing the sign. So it's not just us building and designing these items: We're informed by our shoppers, too.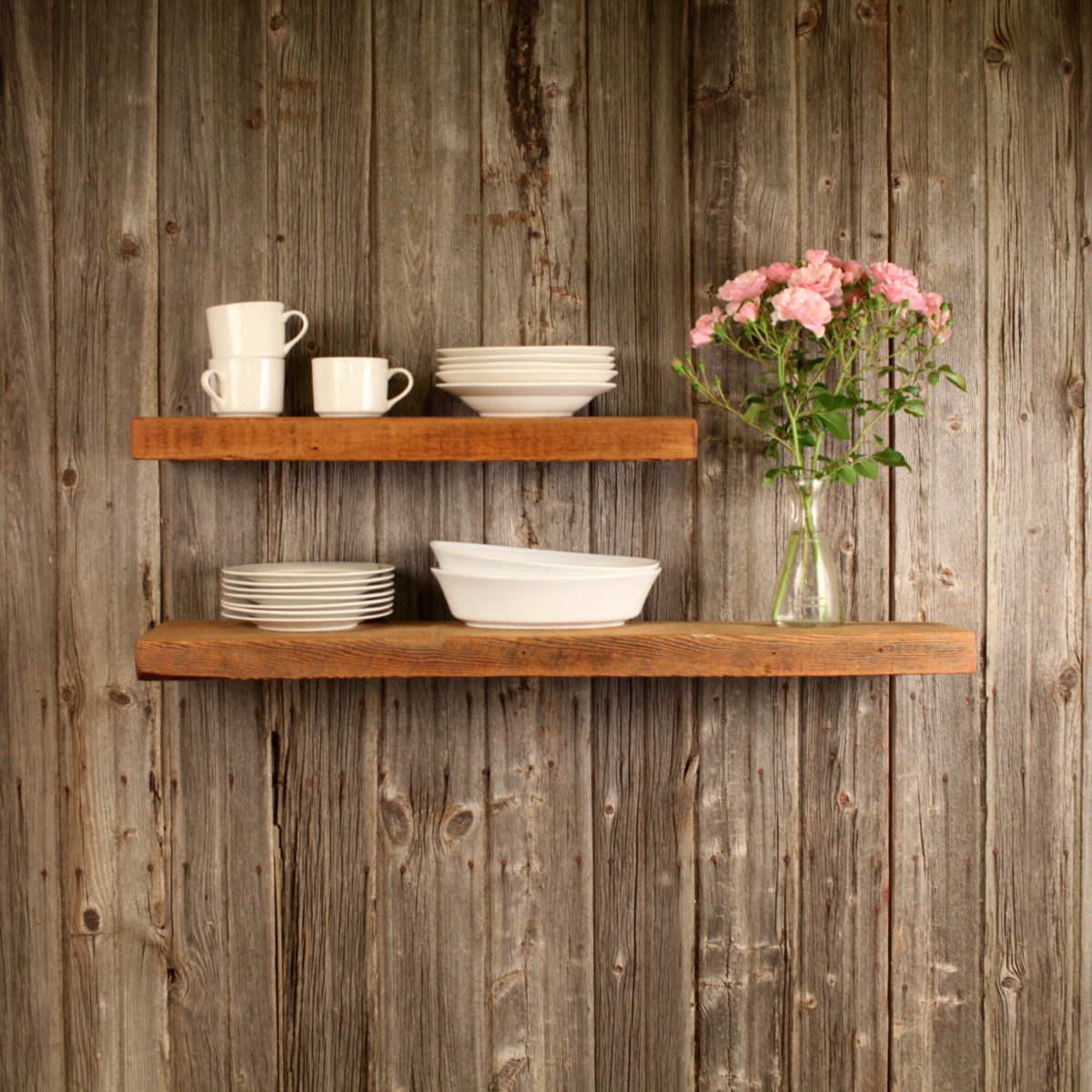 Your wife, Alicia, and cousin, Tyler, are both part of The Reclaimed Nation team. What's it like working from home with family?
It's a great joy to me, personally, to work with family. My wife is a huge asset in the creative and design spheres — she brings the beauty to our business. You can give her a really ugly piece of barn wood, and
she'll put a beautiful saying on it
and totally transform it. We're constantly talking back and forth and trying to design new pieces together; she comes up with new ideas all the time. When we moved back to Michigan, we approached Tyler to see if he wanted to work with us; he's really creative, too. Now barely a day goes by that I don't see him. We reclaim the barns together, we play instruments at church together, and we sell at the farmer's market on Saturdays together. When we're selling at the market, people always come up to our booth and ask me if I made everything myself. I tell them, "I build the easy things. If it's beautiful, my wife did it, and if it's clever, my cousin did it." Having our studio at home is both a curse and a blessing. Sometimes it's hard to leave work behind at the end of the day, because you're not really leaving it, but it's also very convenient. I can work on projects early in the morning, and then eat breakfast with the family. I can take Frederic, my older son, back out to the workshop, and he can work alongside me — he's about as helpful as a three-year-old can be. Still, I do what I enjoy, so it very rarely seems like work. I don't wake up dreading the day. I look forward to going out and creating something that other people will enjoy.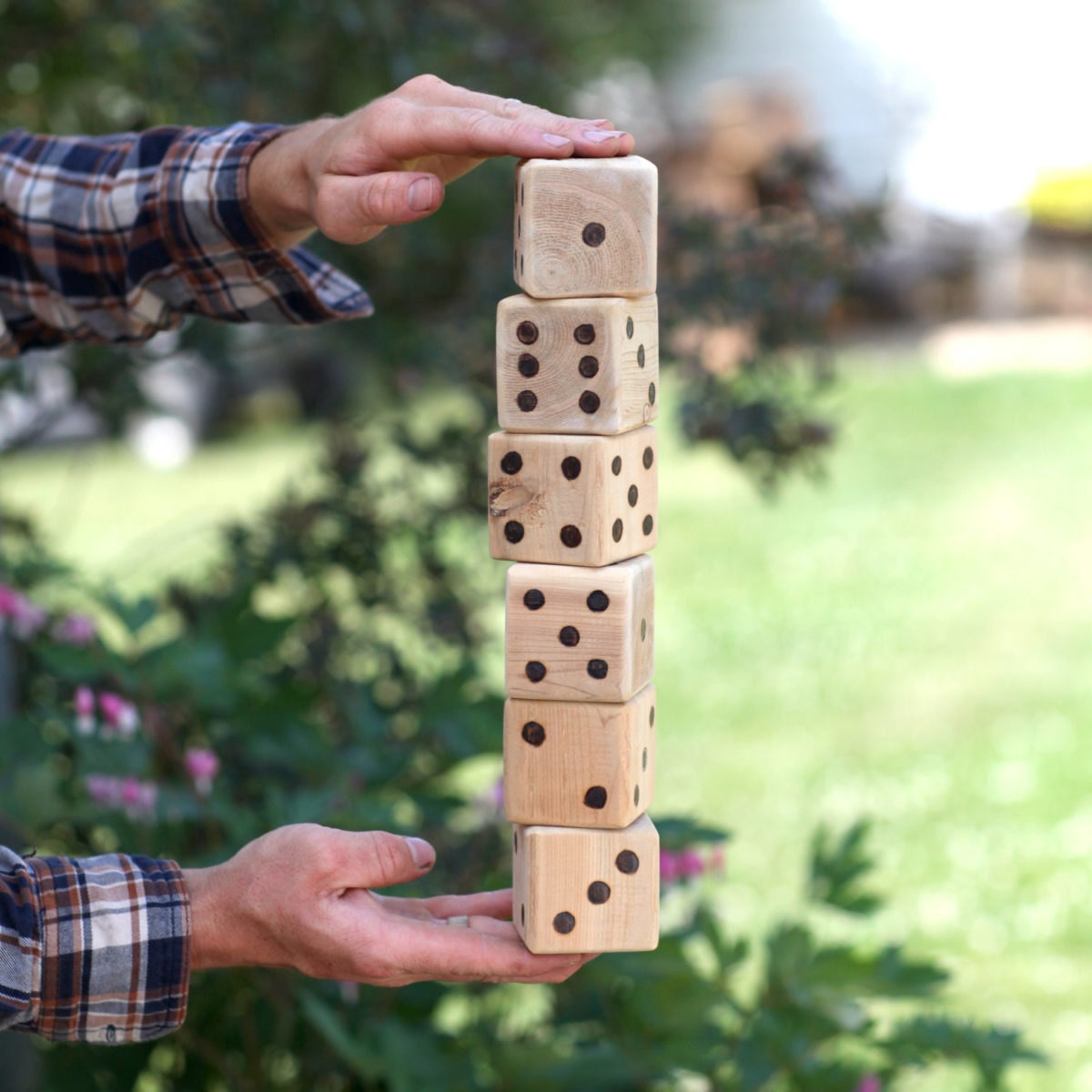 What does the future hold for The Reclaimed Nation?
In 10 years, I hope we're still building furniture. That said, I'd like to get to a place where we're purchasing the raw materials from other people who are actually reclaiming the barns. Tearing down barns is an extreme amount of work and there's also an element of danger; I'd like to focus on making the products and getting them into the hands of the people who want them.
Follow The Reclaimed Nation on Facebook.
Photographs courtesy The Reclaimed Nation.