by Julie Schneider
This vintage collector is on a matchmaking mission to pair timeless home decor and accessories finds with new owners who will cherish them.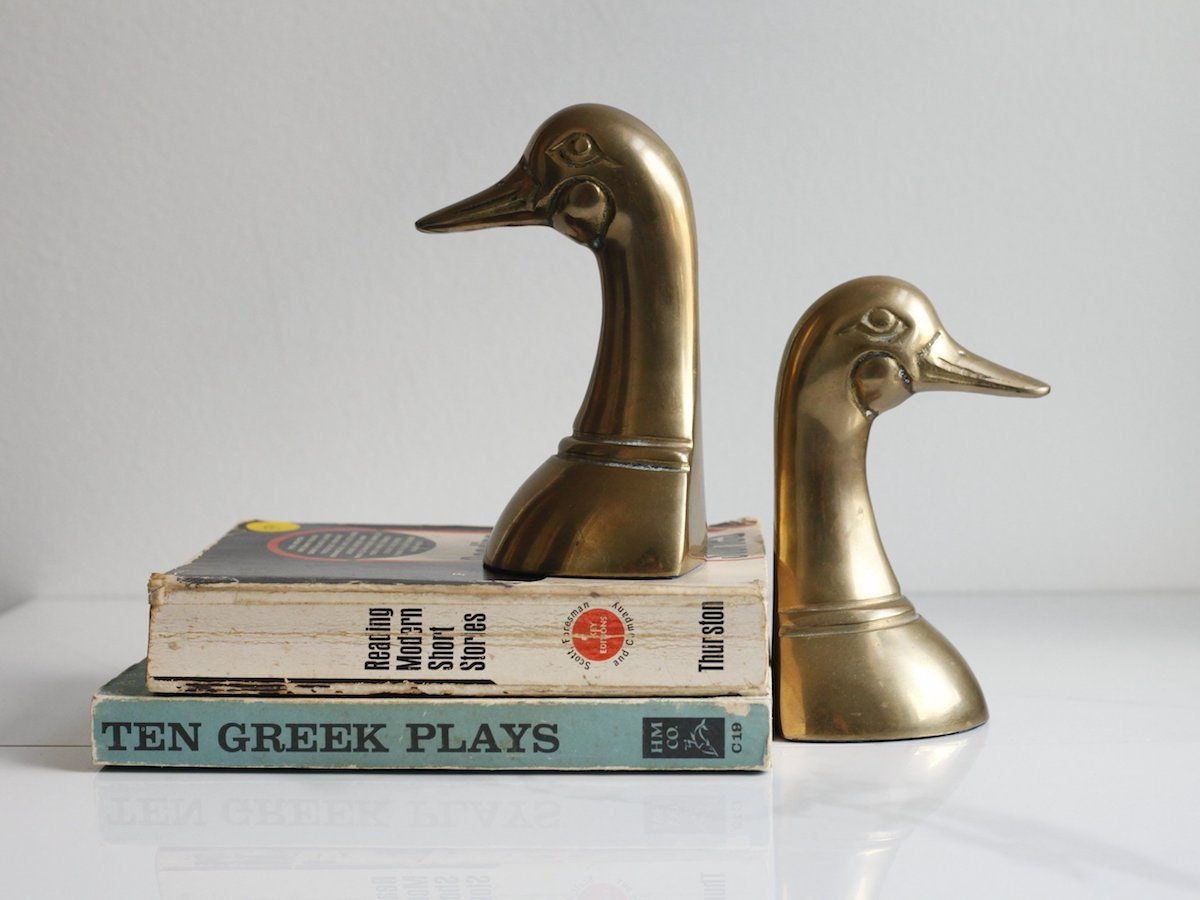 When Brenda Shea rolls up to an estate sale, she doesn't waste any time. First things first, she makes a beeline for the kitchen to scout for eclectic
vintage
dishes. After that, everything else is fair game. Cocktail glasses with deco patterns? Candy-colored enamel pots? Charming wicker plant stands? Yes, yes, and yes, please. Brenda scoops up all these treasures and more for
Rhodes Reserve
, the carefully curated collection of midcentury modern-meets-boho wares that she restores and sells from her home in Ferndale, Michigan. "I like going into the nooks and crannies and finding forgotten items, and then giving them new life," Brenda says.
Explore the Rhodes Reserve collection
A vintage virtuoso today, Brenda didn't always have such a clear mission. "It took me a while to figure out what my calling was," she says. After double majoring in photography and interior design, Brenda spent a decade working for other small business owners, managing their wholesale accounts, running their Etsy shops, and building up valuable hands-on business expertise. Three months ago, she quit her day job to focus on Rhodes Reserve full time, melding the photography and styling skills she'd honed working for others with an intuitive eye for just-right gems that's all her own.
Read on to find out how Brenda found her way in the world of treasure hunting, learn her tips for styling your home with vintage decor, and shop the Rhodes Reserve collection.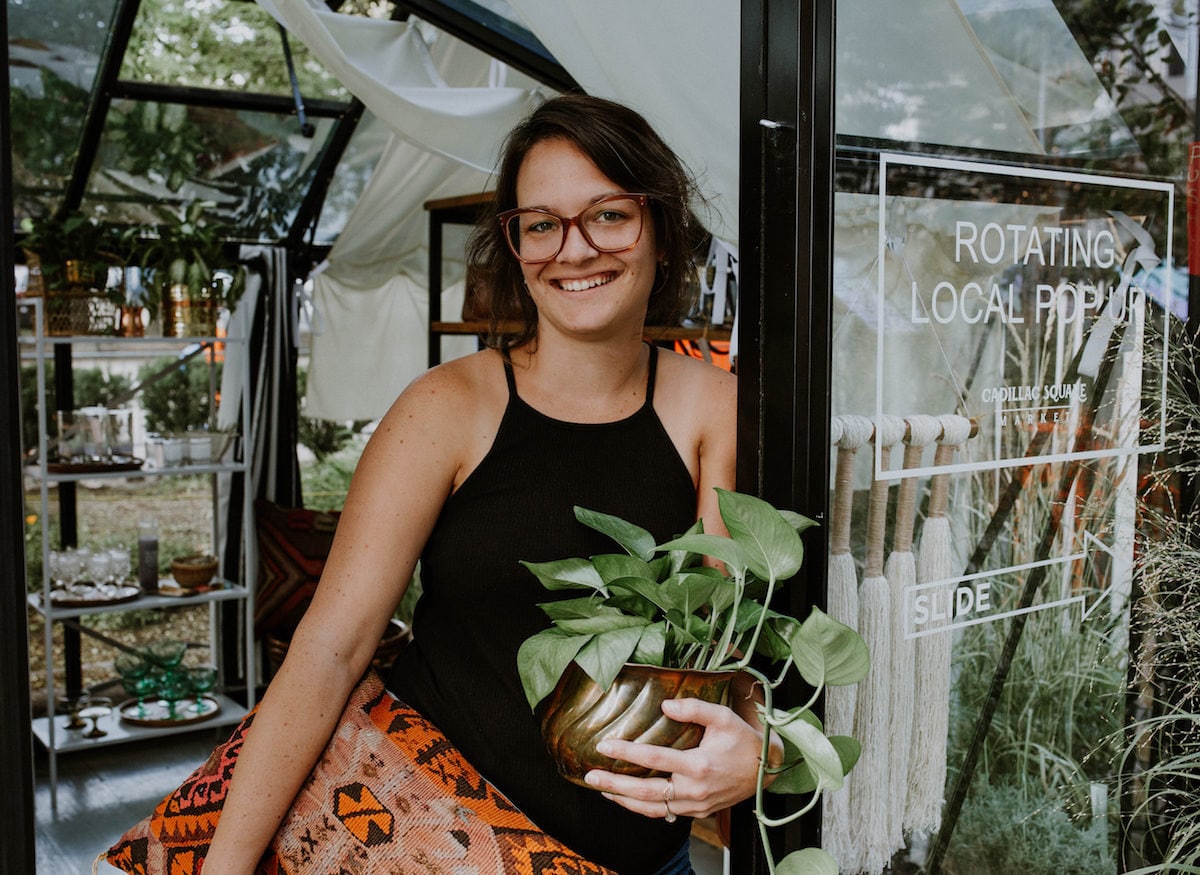 Photo by
Patty Rooney
What have your first three months as a full-time vintage seller been like? The past three months have been a bit of a learning curve! I'm figuring out how to be a one-woman show, how to pace myself and schedule my day. I love doing the thrifting, styling, and photography—but there's also the behind-the-scenes work of cleaning everything. I sell a lot of
vintage leather Coach bags
, which I restore before listing. They've made so many styles and colors over the years, so I have a pretty wide array. It's always fun to see people sift through them at pop-ups to find the one that matches their personality the best. It almost feels like I'm adopting them out to new homes. How did you get into
vintage Coach bags
? I started with a couple of my own, and when I ended up with too many I started selling them. A vintage purse is a cool statement piece, plus they're very versatile and easy for anyone to pull off. Over time, I've gotten good at restoring them and cleaning the leather. They're not always perfect, but I think their little flaws make them even more interesting. These bags are very durable—they're not close to done with their lifespans.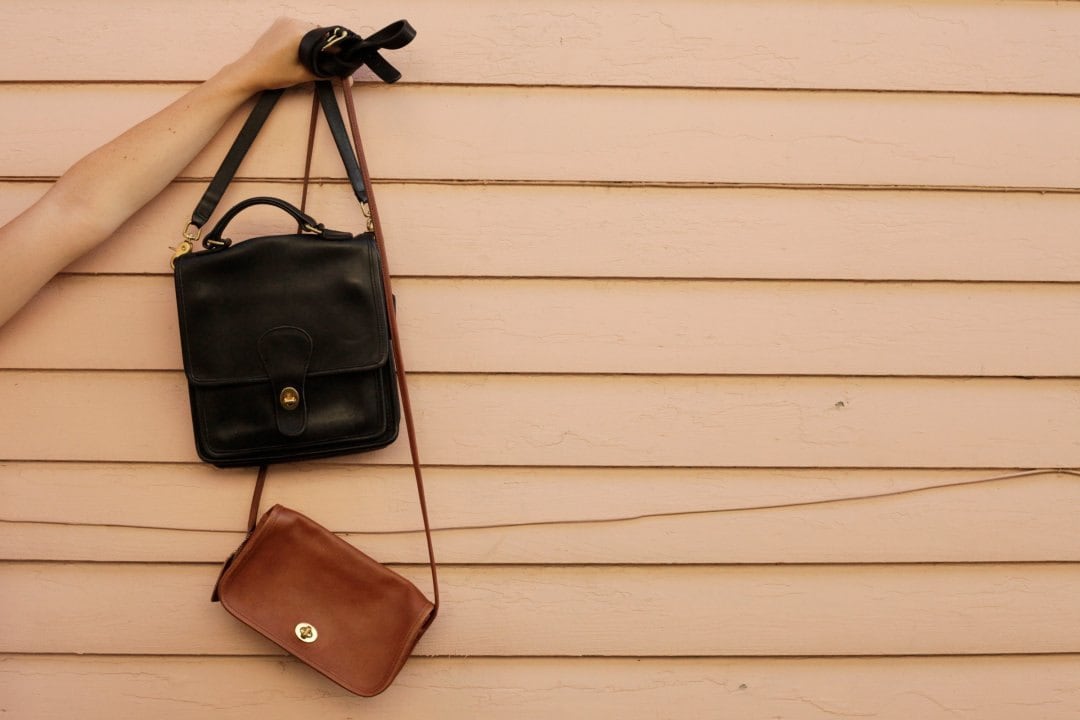 >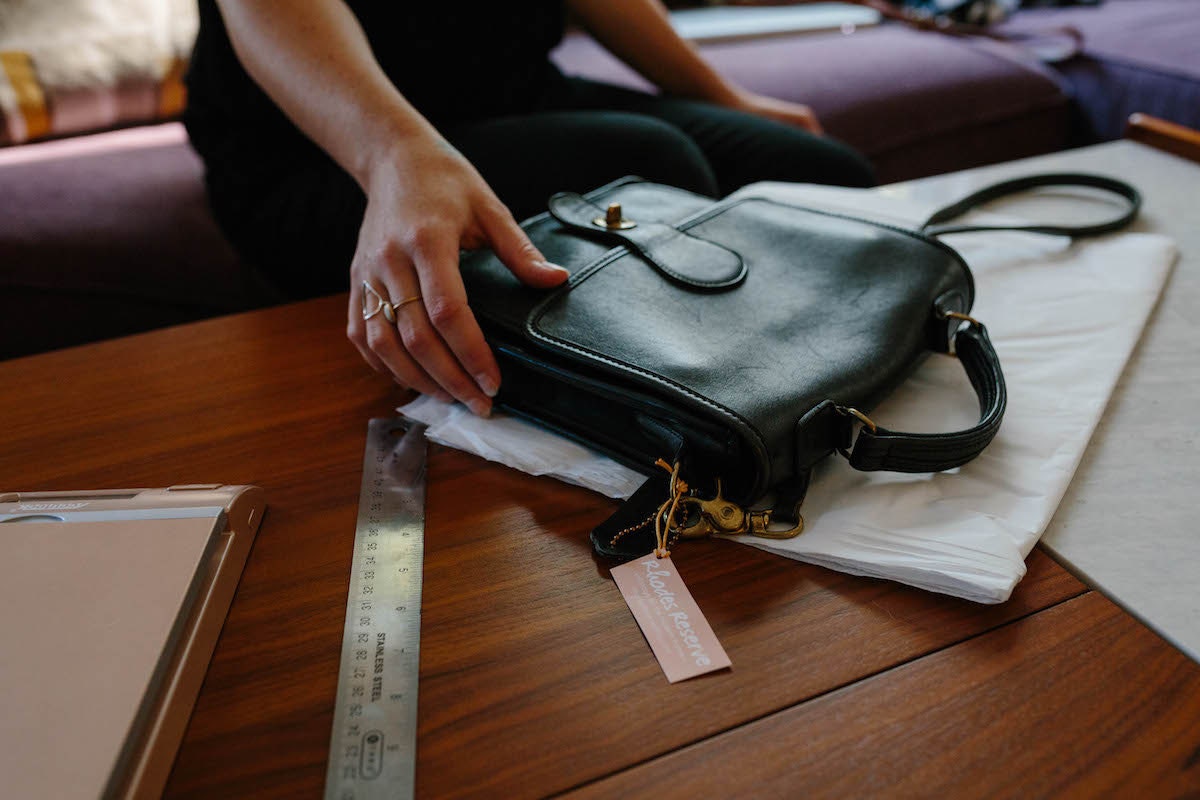 Photo by
Patty Rooney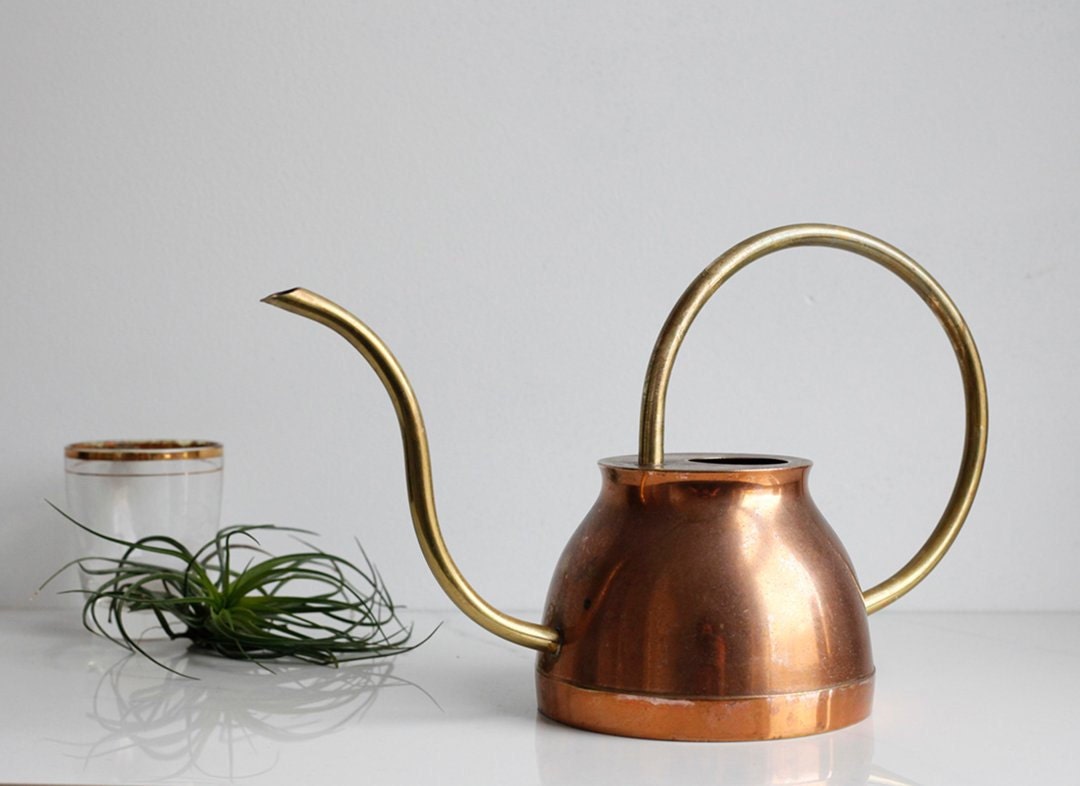 >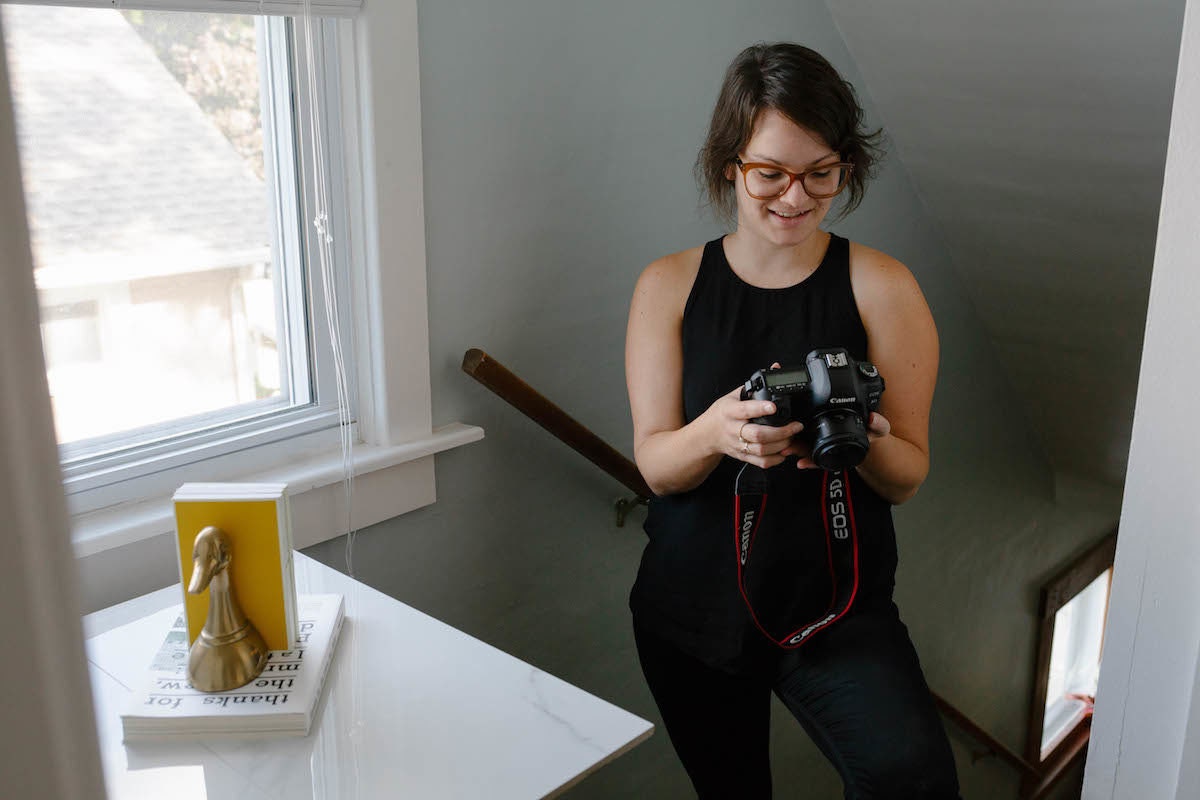 Photo by
Patty Rooney
What does cleaning vintage leather look like? A couple weeks ago my whole dining room was full of
Coach bags
, turned upside down and stuffed with towels, all in different stages of the cleaning process. I actually learned my technique from another Etsy seller who taught me how to soak them in soap and water. After soaking them, it usually takes a day or two to totally dry them out. I keep rotating them and changing out the towels, and then I finish them with a lotion to condition the leather. That sounds like quite an intense process! That's probably the most intense it gets. For
glassware
, I just put it in the dishwasher or hand wash fragile items. Wicker can be tricky to clean—sometimes I vacuum or soak my 
wicker pieces
. And I oil the 
wood items
. Restoring vintage pieces gives me a real sense of happiness, bringing new life to things and sending them off to someone who is going to love them again. What pieces do you get the most excited to find at estate sales and thrift shops? Personally, I love a good cocktail served out of a
vintage glass
, like a
Dorothy Thorpe style
with a silver rim. When I find glasses like that, I get excited. Or gold glassware, or anything with patterns or colors. Glassware is something you can have a lot of fun with. I've had conversations with people who say they don't want to buy nice glassware because they're scared they'll break it. But I break stuff all the time! That's just part of owning things. Sometimes things are going to break and that's okay—then you can mix and match. If you end up with one piece from every glassware set you've ever had, then you have a new set.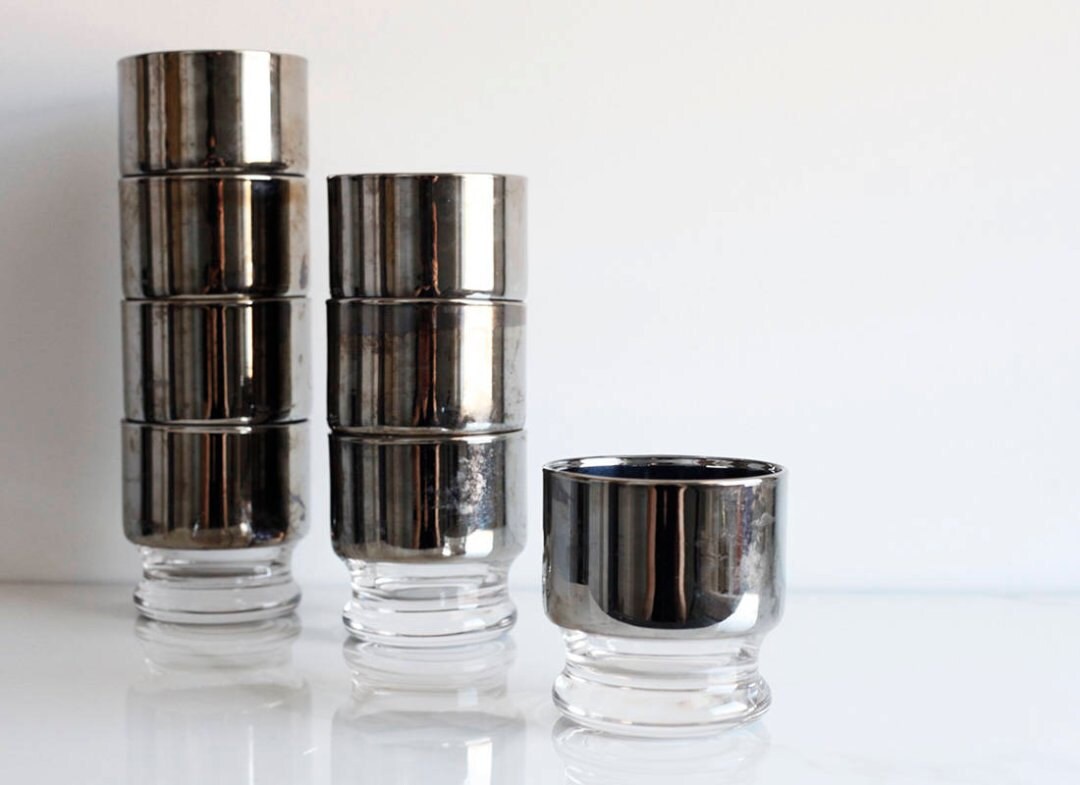 >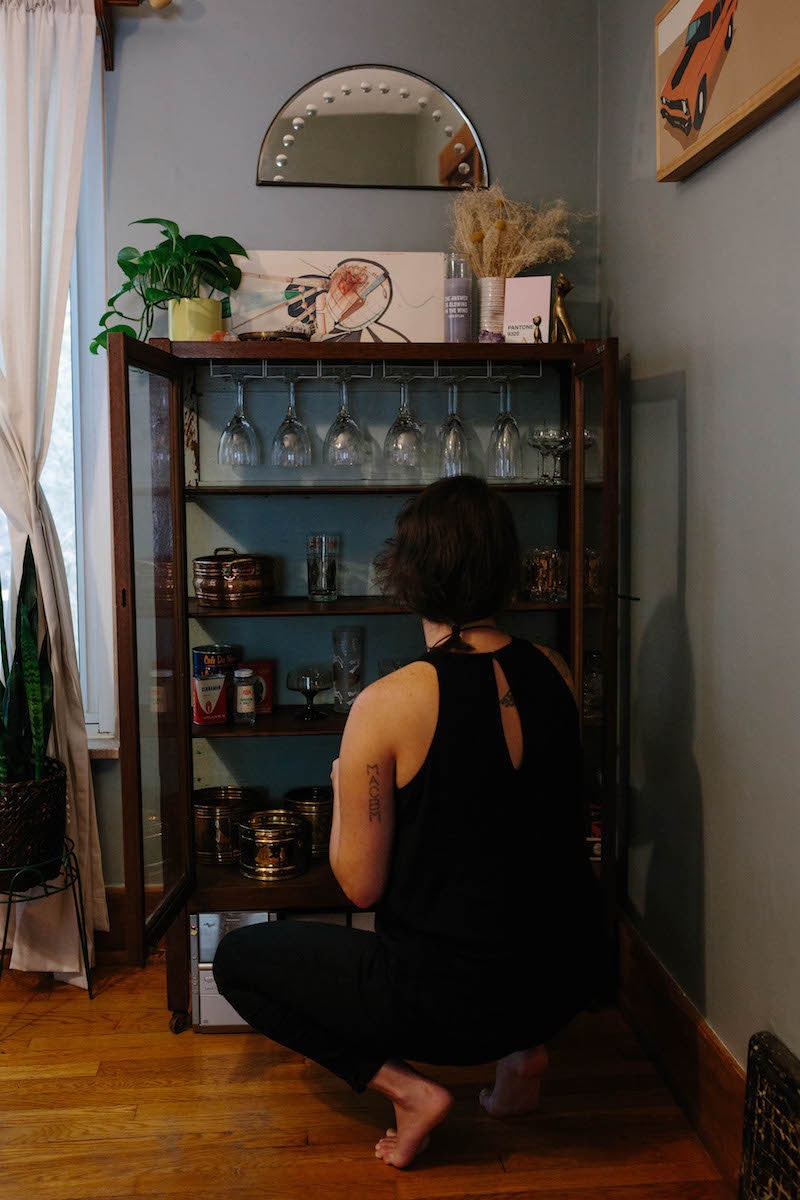 Photo by
Patty Rooney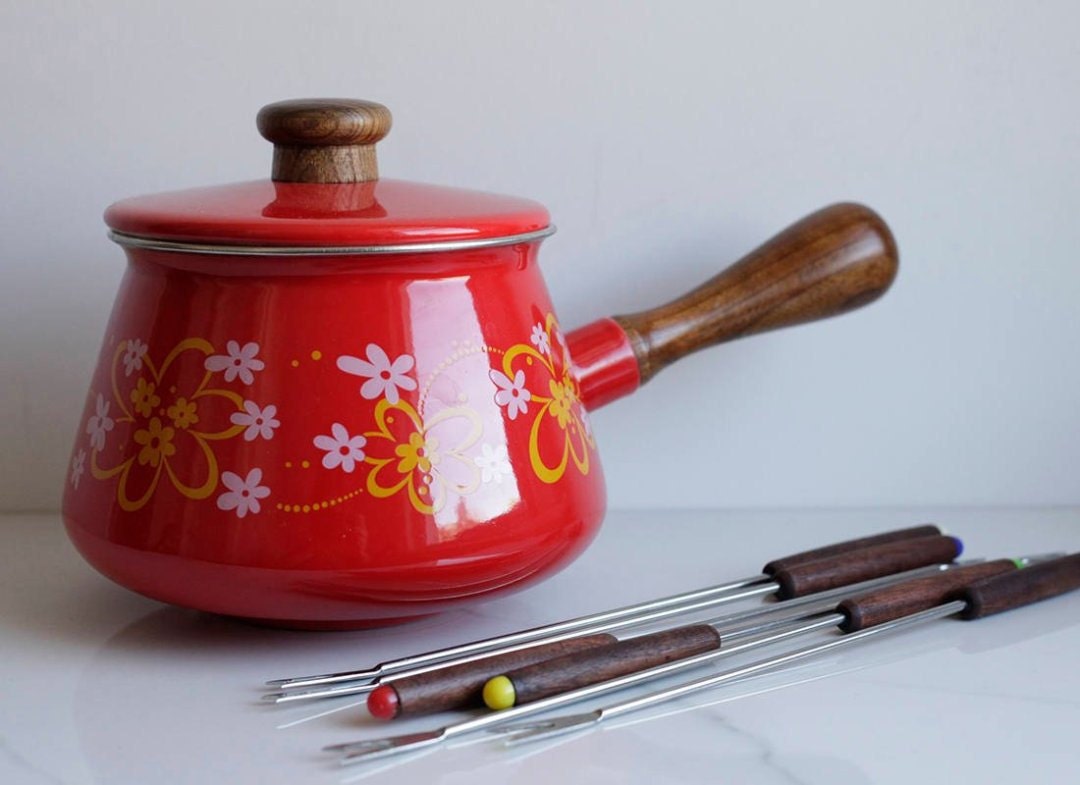 >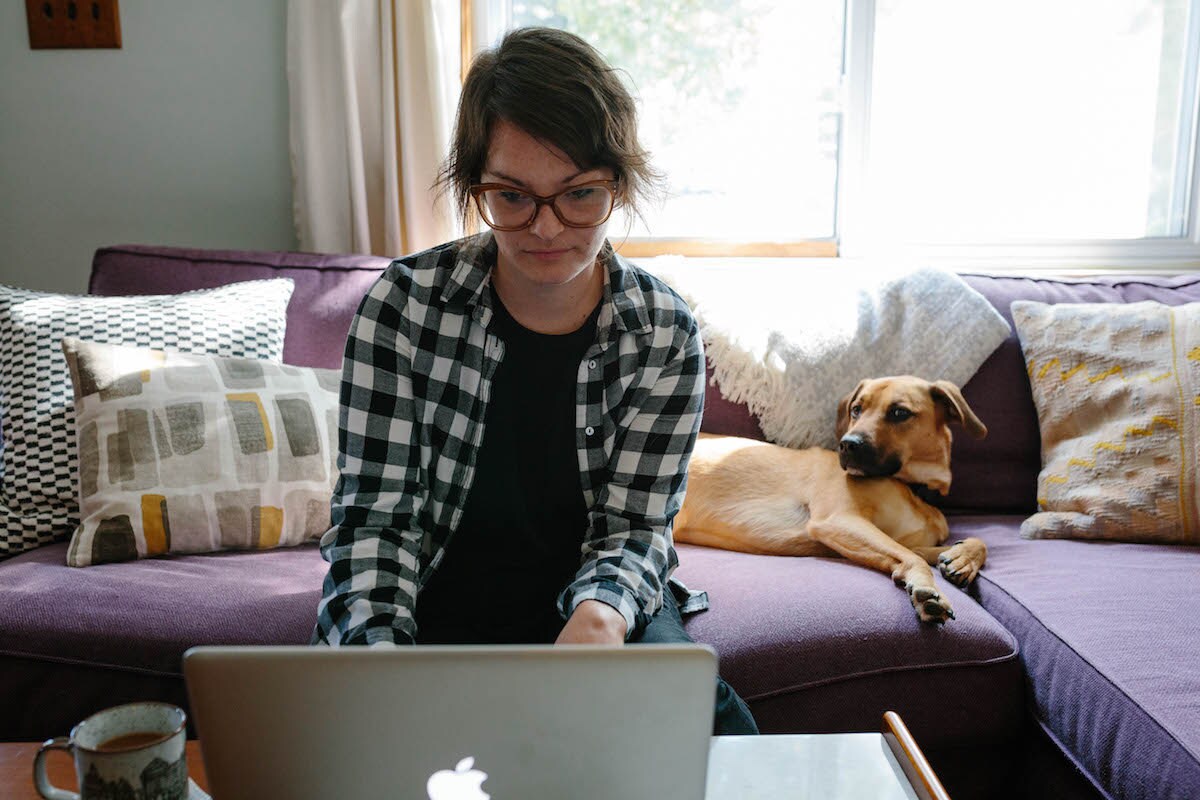 Photo by
Patty Rooney
Let's talk classic cocktails. What are your favorites, and what
glassware
do you serve them in? I'm definitely a bourbon girl. I have a lot of small glasses that are great for drinking bourbon or Scotch neat. My go-to classic cocktails are an Old Fashioned, Manhattan, and Brown Derby. You can never go wrong with a citrusy bourbon drink, especially if there's honey or ginger involved. And now that it's fall, I love to have hot toddies out of a vintage mug. I have a great one that says "Florida," with an '80s-looking sunset. Speaking of seasons, with the holidays on the horizon, what are your tips for festive decorating with vintage pieces? Try switching up your tablescapes. Vintage tablecloths have the best patterns that you don't see in stores anymore, and 
brass accents
look really good with
fall palettes
and holiday decor. I also love serving holiday punch in a vintage punch bowl with themed glassware for festive occasions. When I'm decorating for the holidays I go for big, bright, colorful vintage Christmas lights and wreaths. Things like that add an extra touch of
vintage style
to your special occasions.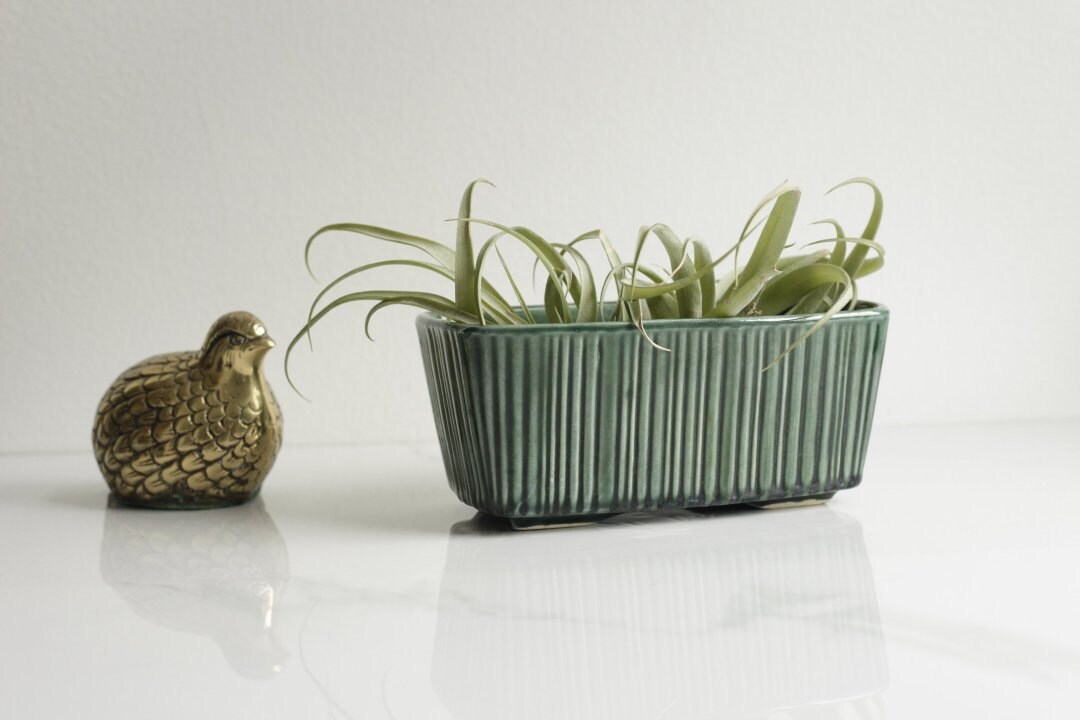 >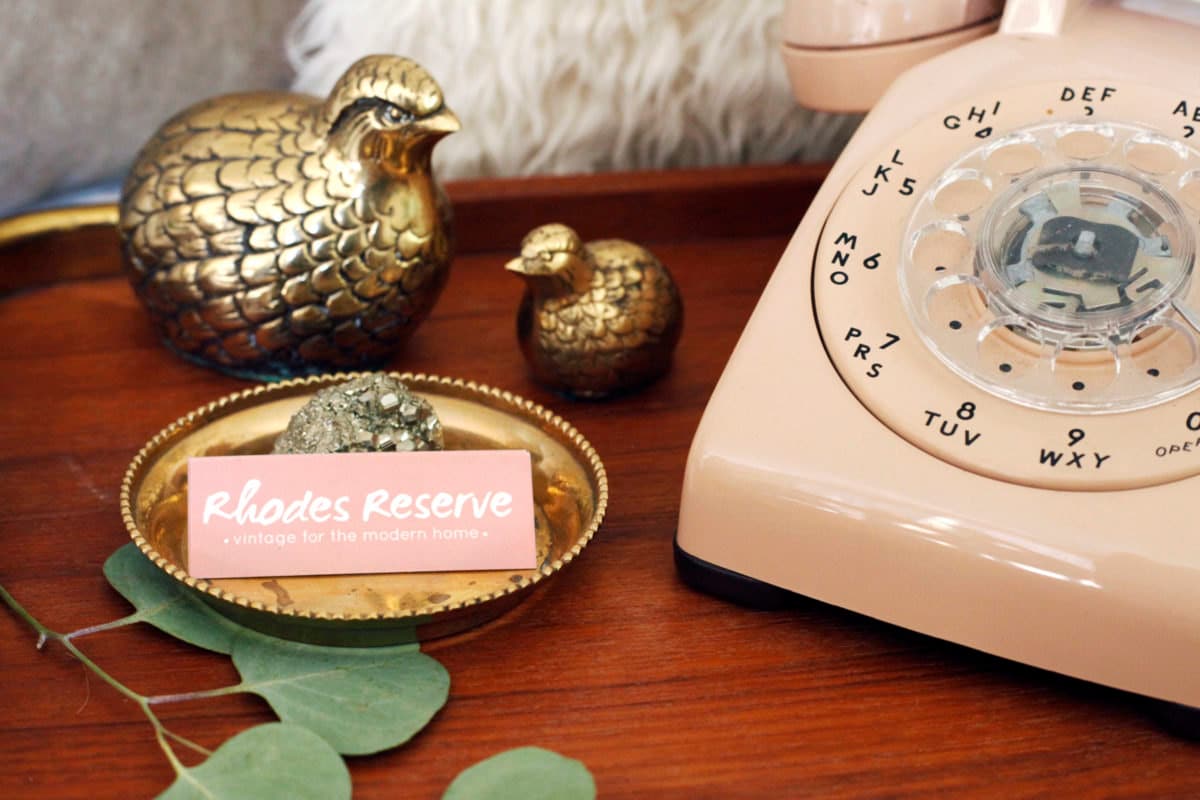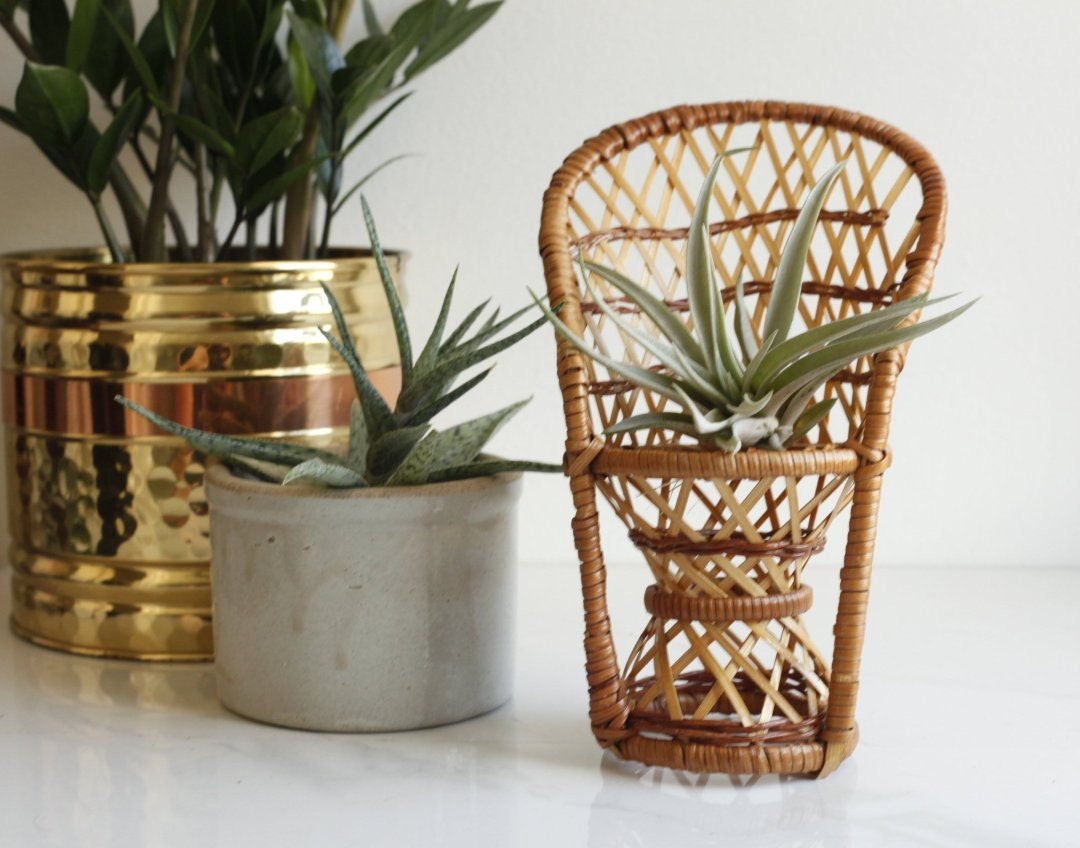 >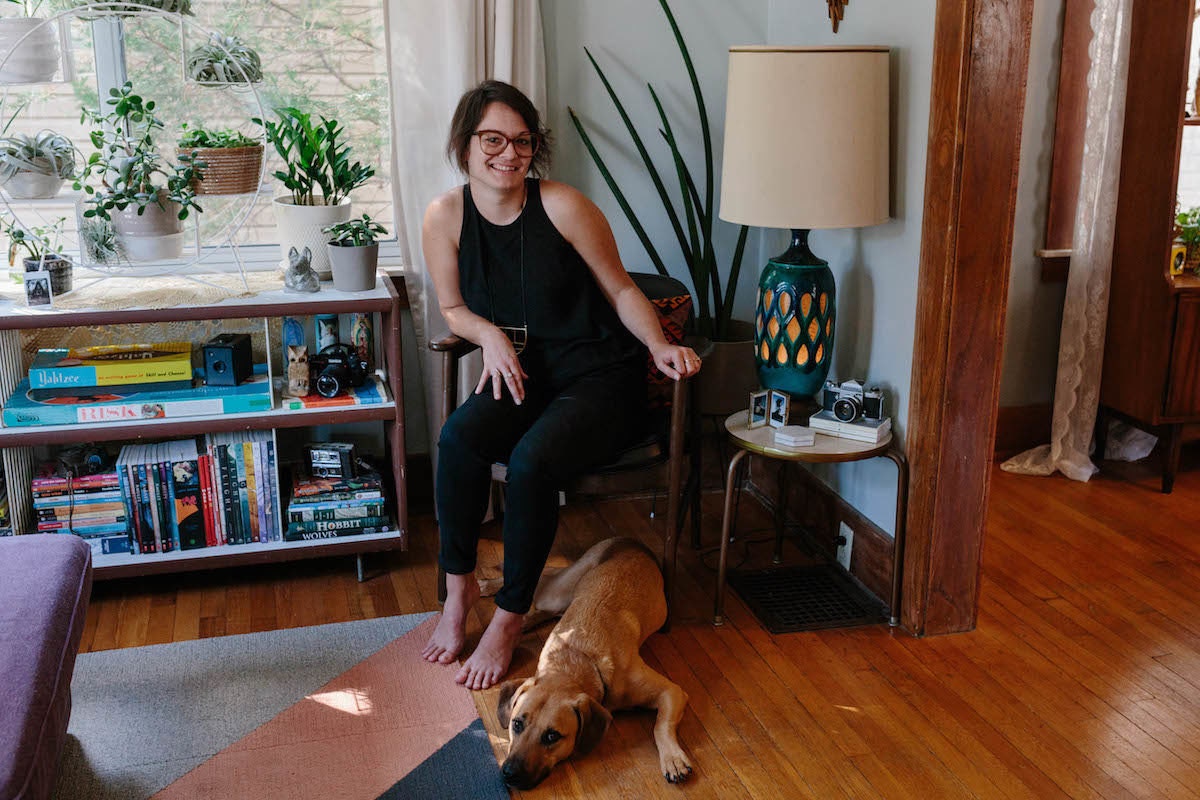 Photo by
Patty Rooney
What overall trends are you seeing in the world of vintage home decor? Maximalism and the boho-eclectic look with a lot of textures seem to be really in, which feels reminiscent of the '70s, with the shag rugs, patterns, and bright colors.
Midcentury modern
is also popular, but I think it's always been popular. If I bring wicker or
rattan furniture
to markets, it's gone in minutes. And so is anything to do with plants and planters, especially brass planters. Your shop's 
About section
reads, "Every home deserves a balance between old and new." How do you strike that balance in your own home? Old things create an atmosphere all on their own. A lot of my possessions are hand-me-downs, like this shelving unit that was my husband's grandmother's. She's 102, currently. It was in her home in the '60s and my husband's father grew up with this piece throughout his whole childhood. Then we ended up inheriting it, which I think is really meaningful. One of my favorite quotes is by
Dorothy Draper
: "If it looks right, it is right." That's what I base my decor decisions on; it's about a feeling, and it can't always be explained. It doesn't have to go by any design rule. If you like it and it looks good, that's the most important thing.
Follow Rhodes Reserve on Instagram and Facebook.
Photographs by Rhodes Reserve, unless otherwise noted.