by Valerie Rains
After refining her own line of casual knitwear for a decade, textiles expert Adva Bruner branched out to combine her two passions: yoga and design.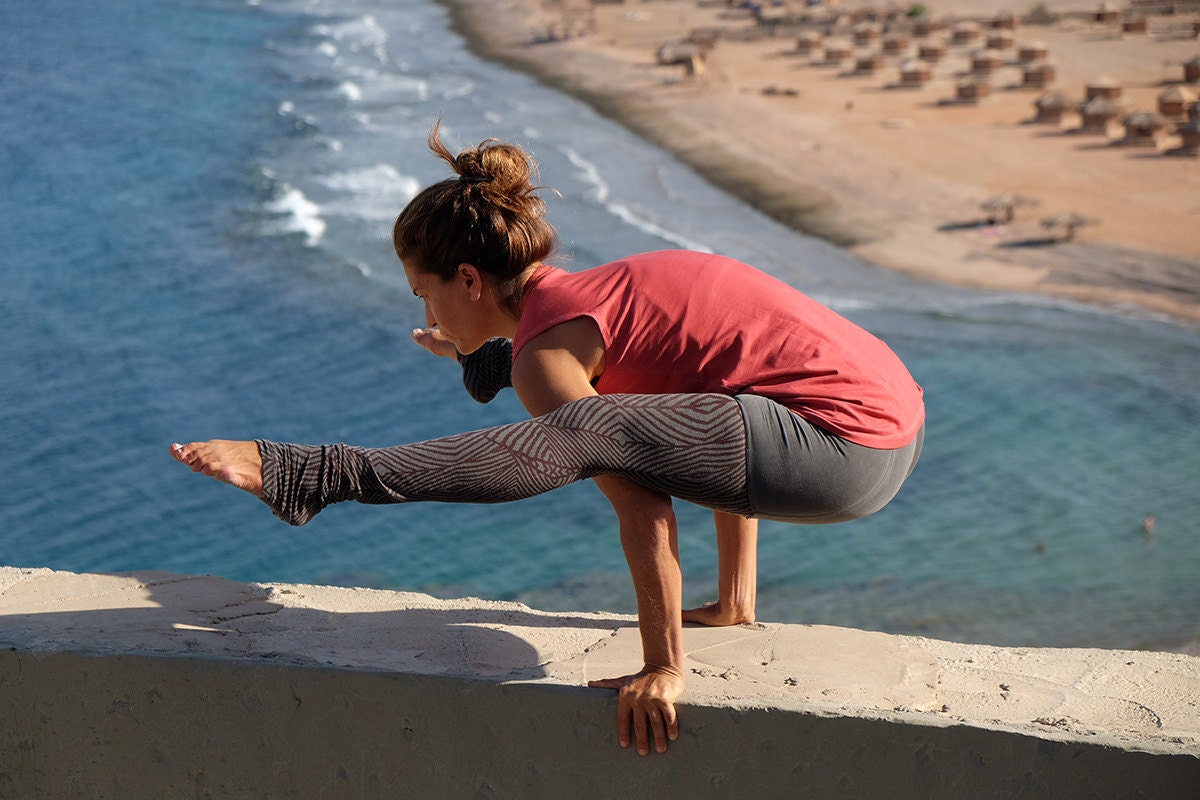 Some designers measure their success in sales, others in status or celebrity fans. For Adva Bruner, a knitwear designer, teacher, and the creator of 
Ripple Yoga Wear
,
the goal is a much more grounded one. "One of the best compliments I've gotten was when someone told me that looking at the photos of my clothing made her want to start doing yoga," Adva says.
Adva's focus on function shows through in her extensive fabric-sourcing research — she spent months finding the right natural fabrics for her synthetics-free line — and the rigorous wear testing she puts each piece through before listing a new item in her shop. Her background (and established success) in everyday knitwear design, on the other hand, ensures that a great look and top quality can coexist in an activewear line.
Read on to learn where Adva finds inspiration, her best tips for buying yoga wear online, and her most memorable yoga experiences. Shop the collection.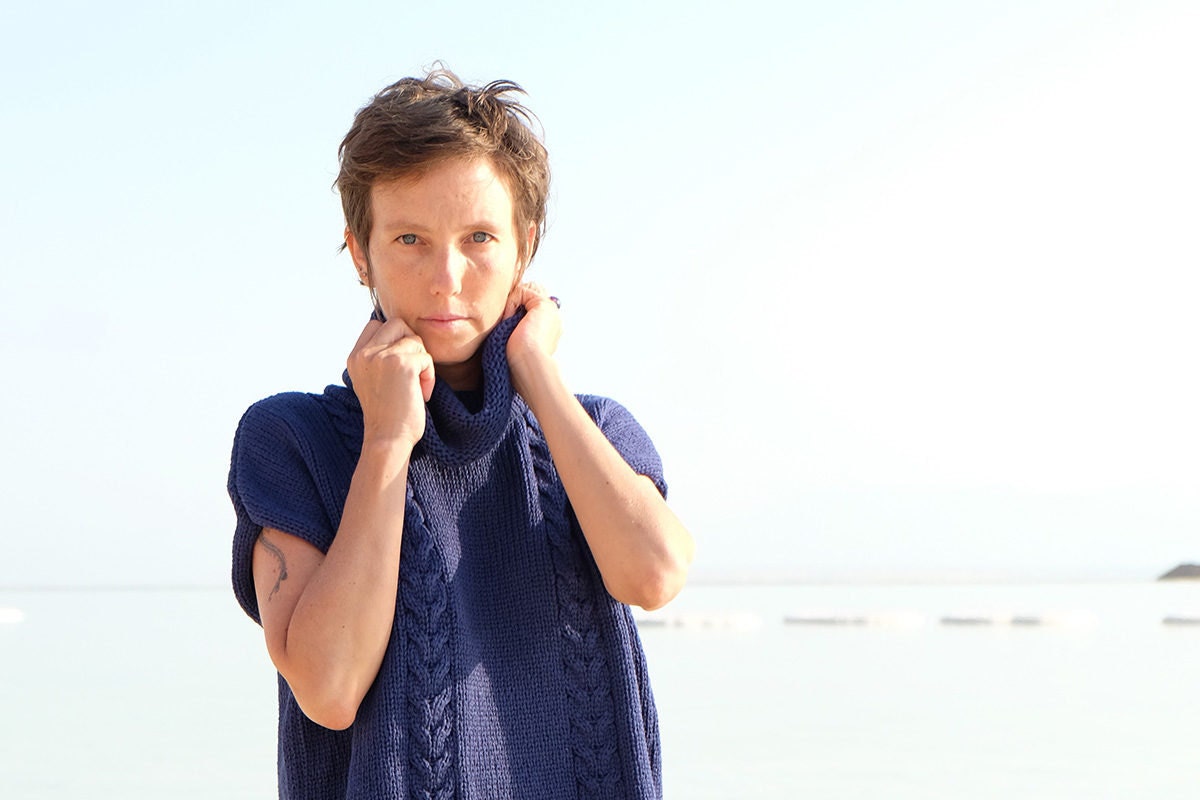 Photo by Liran Kalina
How did you get interested in designing yoga wear? Do you have any formal training?
I studied textile design in Shenkar College, which is considered to be one of the best fashion schools in the world; my major was knitting for fashion. After I graduated 12 years ago, I worked for a big sportswear and lingerie brand for two years, and for the last 10 years I've had my own business — which started with my knitwear and casual womenswear line,
Duende
. I also teach design at Shenkar College one and one-half days each week. I've been practicing yoga for more than 10 years now and I always want the clothes I wear to be very comfortable and soft, so I decided to combine the things that I really love: fashion, textile design and yoga. Actually, the
Ripple Yoga shop
 started even before I knew that I was going to do yoga wear. At the beginning I made only leggings; then, a little bit more than a year ago I decided to really go for it and do a full yoga wear collection.
When you started thinking about your line, did you feel like there was something specific missing from the market that you wanted to supply? What did you hope to create with this line?
It started with the fact that I'm not really a fan of synthetic clothing; I was looking for something for myself that was not synthetic, but it was really hard to find in Israel or any other country. We have friends in New York and I go there quite often, but even in New York I couldn't find anything that I liked. Then I thought that, if I couldn't find things that I liked, it might be that other people were having the same experience.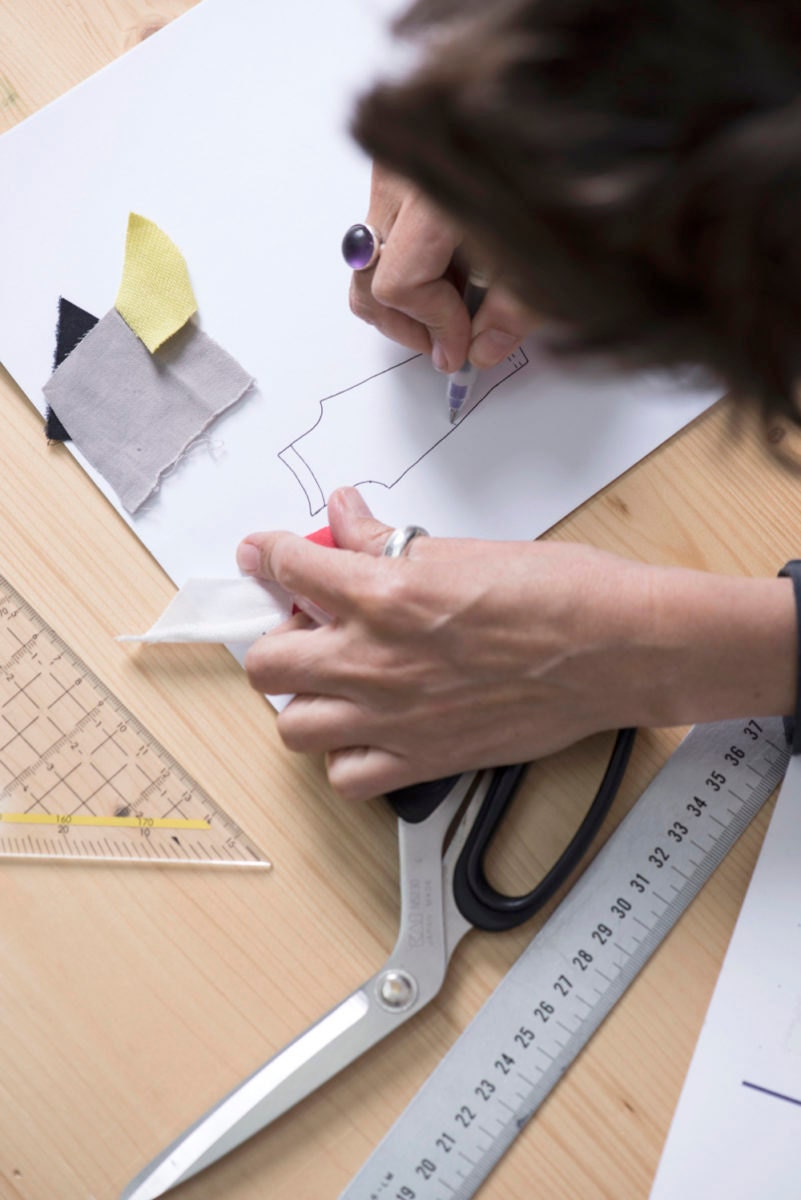 Photo by Dvir Almog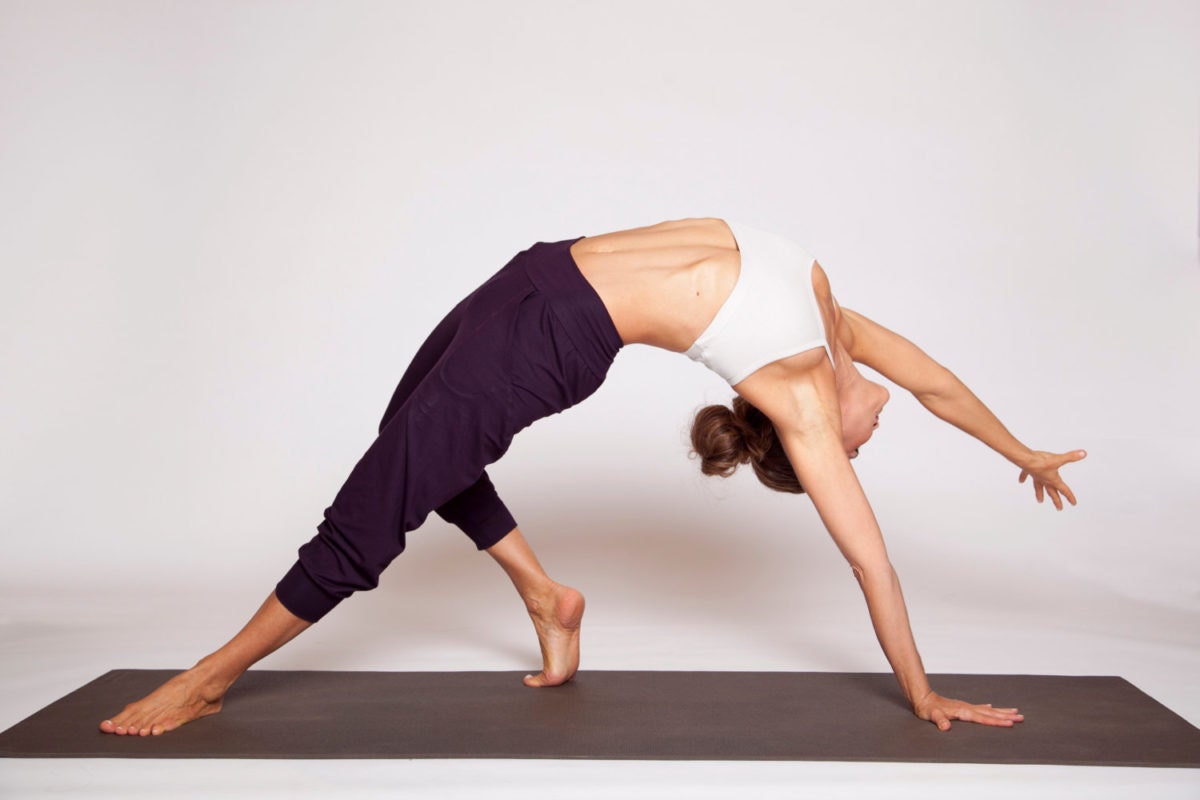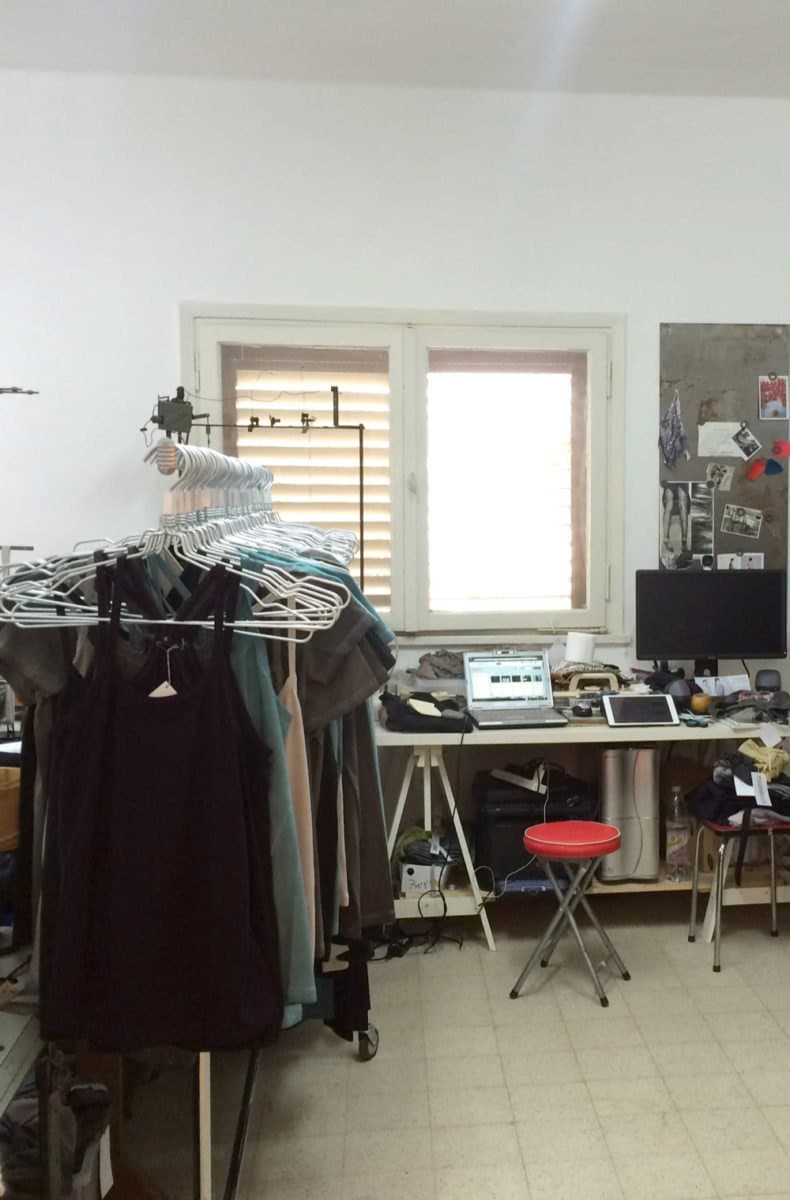 Photo by Noa Zeni
Will you tell me a little bit about the fabrics that you use? What are some of the benefits of the materials you've chosen and how did you find them?
I started with the fact that I don't like synthetic fabrics; I need to have natural ones. I do other kinds of sports — I run, for example — and for that, synthetic fabrics are okay, but for yoga, the fabrics should breathe with me. Unfortunately, there's no fabric production in Israel, so I started looking for fabric suppliers in nearby countries; because I'm also trying to be as ecological as I can, I didn't want the fabrics to come from too far away. I got samples from a few factories in Italy and Turkey, and I began testing them: I made samples and asked friends of mine and my yoga teacher to practice in them, to wash the samples and then practice in them again. We went through a process of trying out shapes and fabrics, and after three months I found the high-quality fabrics that I really liked and the patterns that I wanted to use for my first collection.
What is your favorite part of the process of designing this line?
I really love the first stage, when I have to think about the pattern and the shapes for a new collection — the time just before it's born, when I'm still imagining it in my head. With my yoga line, it's very important for me to try out every item before it goes online, because it has to be really comfortable; I try everything myself. I'm always thinking about new shapes, and I give friends and my yoga teacher samples to wear to see if they need adjustments or changes. I love the testing part, seeing a new piece on a body — I love to see it go from a sketch to a 3-D shape.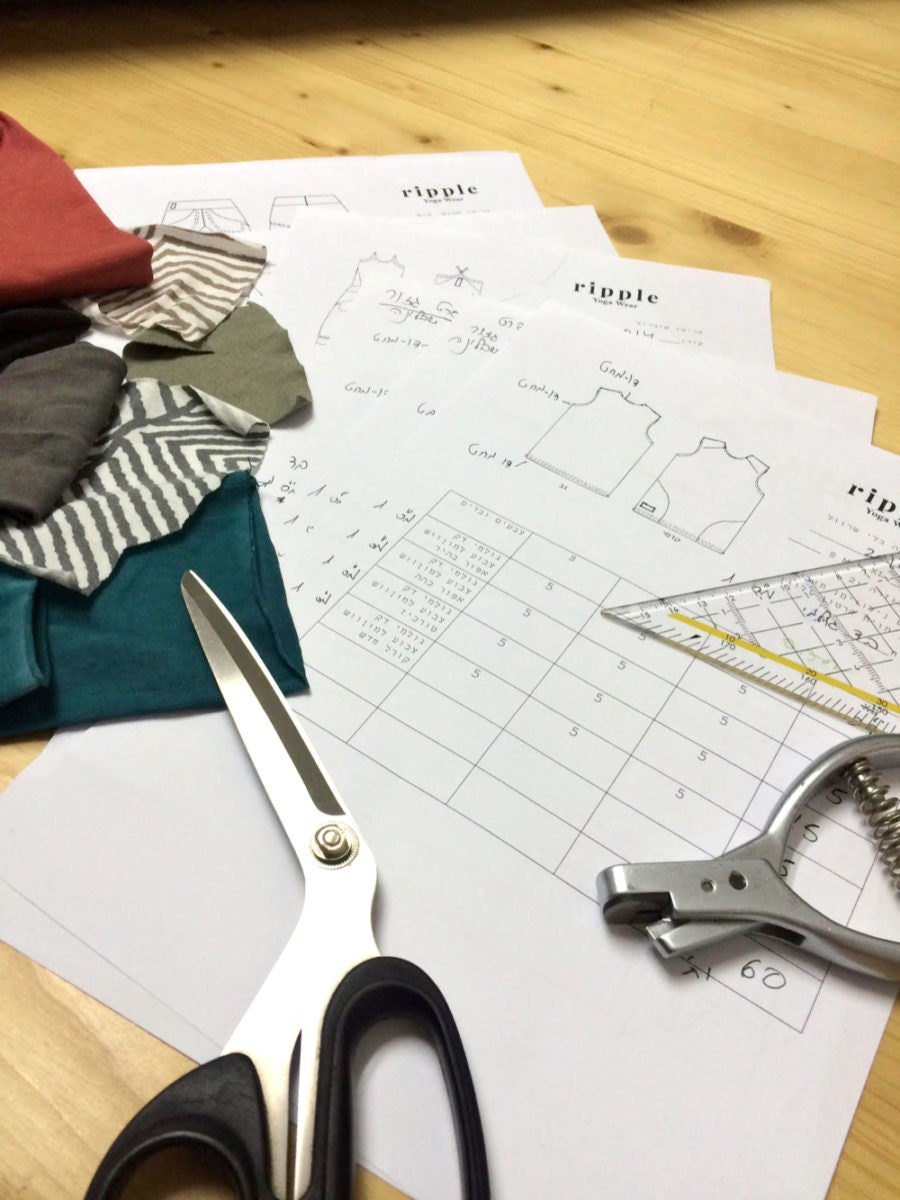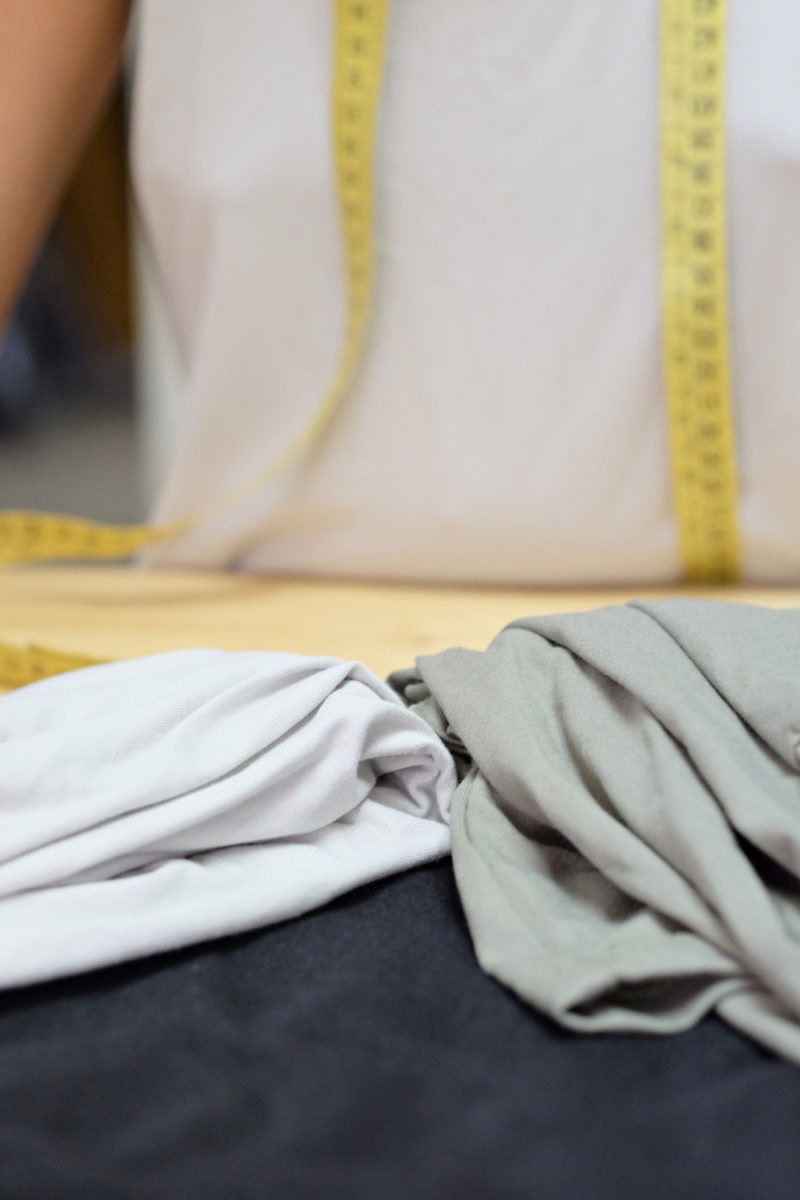 Photo by Liran Kalina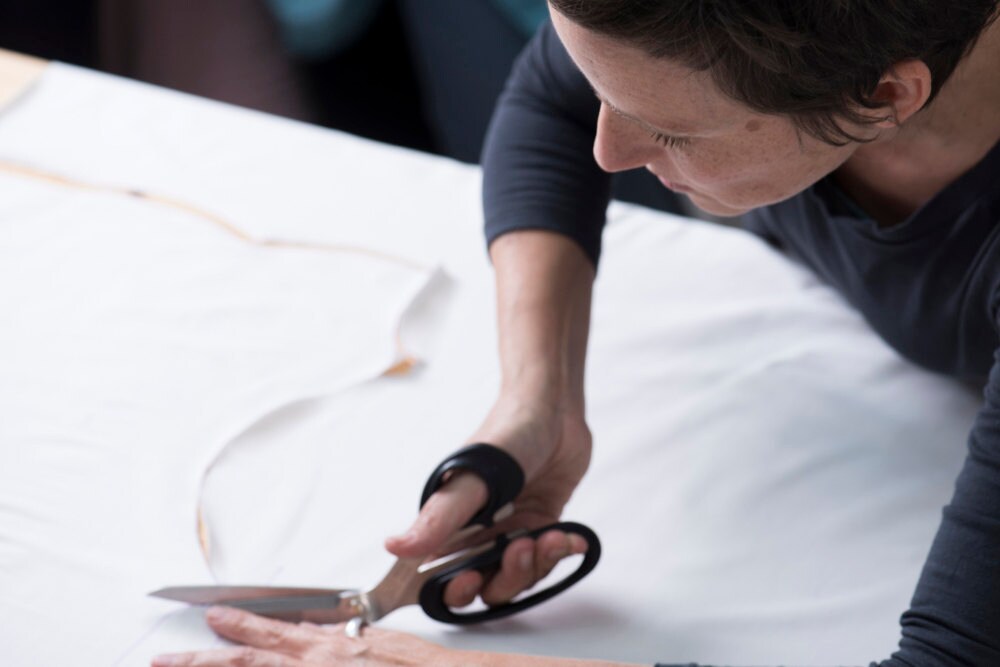 Photo by Dvir Almog
What are your best-selling designs, and how did you develop them?
When I was young I studied ballet, and I had the regular tights and some leg warmers that I really liked. One of my Ripple best sellers is my extra-long
leggings
, which are a combination of tights and leg warmers. They're very long, so you can stretch them over your feet or have the slouchier leg warmer look. I do them every season in different fabrics and colors; sometimes I'll dye them or print on them, too. I think it's a must-have in every wardrobe if you're a yogi or a dancer — or even if not. Another best seller would be my 
slouchy pants
. In talking to other yogis, I learned that not everybody likes tight clothes for yoga, so I thought I had to do something that wasn't tight. These pants have a wide belt that really holds everything in place, but they have a loose fit on the body so they're really comfortable to practice in. I have two versions: one that is made of modal fabric and another in cotton stone wash.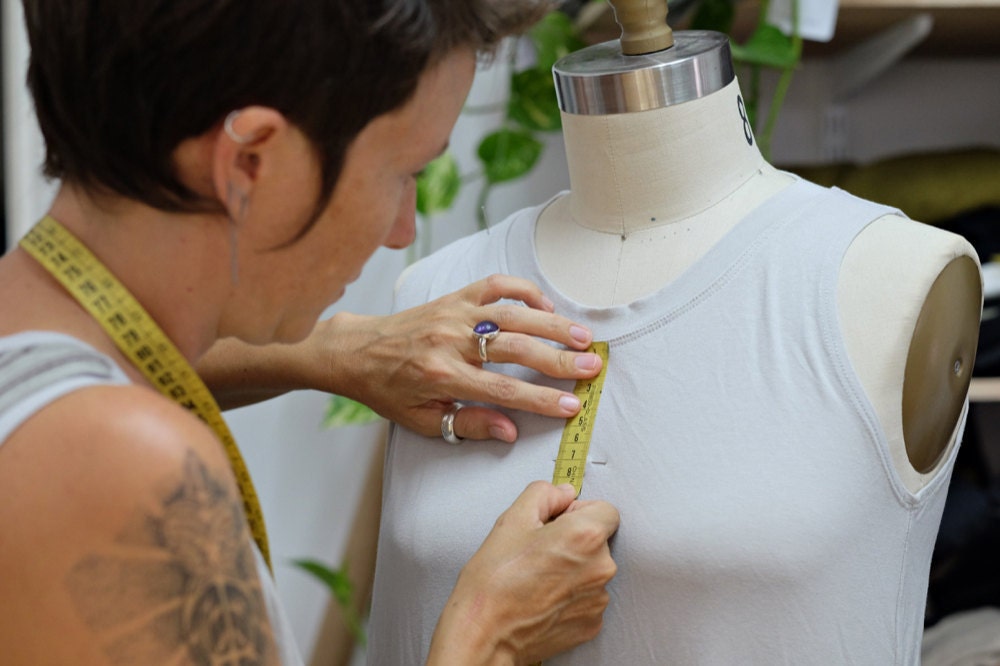 Photo by Liran Kalina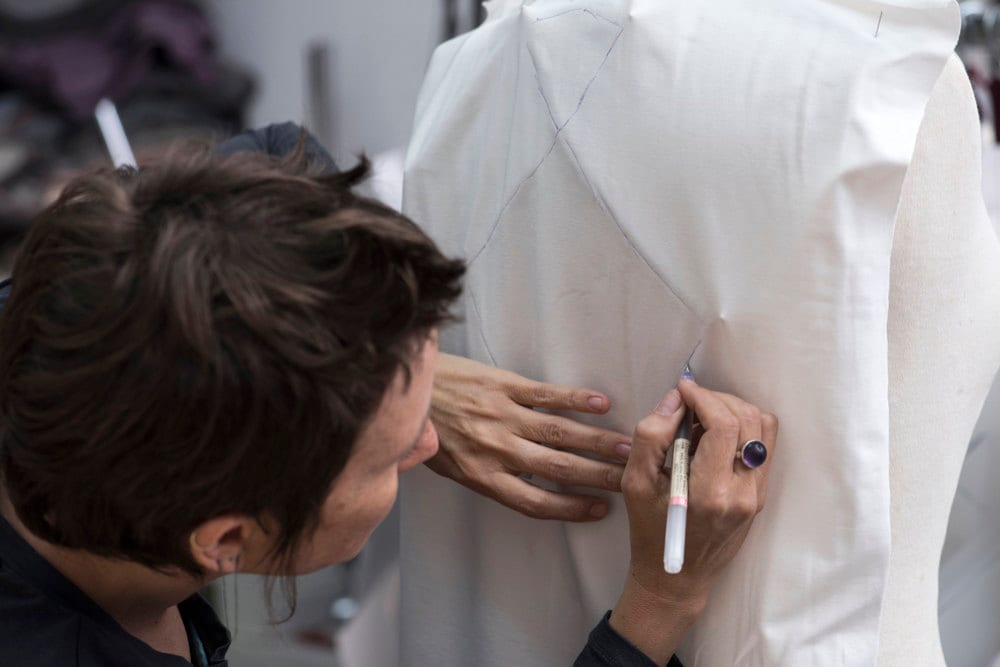 Photo by Dvir Almog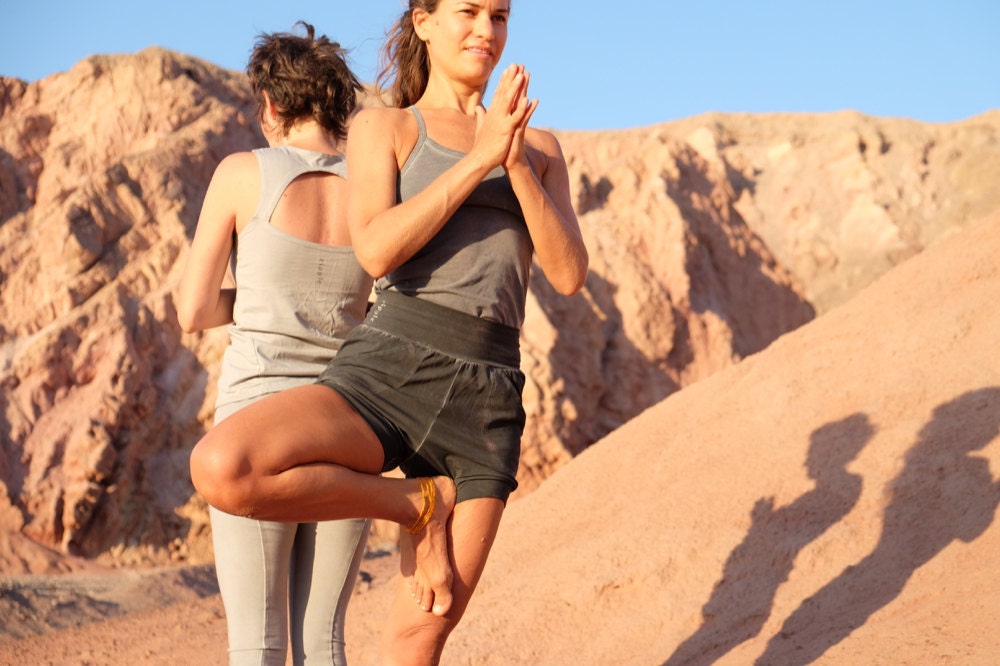 Photo by Liran Kalina
Where do you find inspiration? Are there certain times or places where you feel most creative?
It's usually travel — I travel a lot, so it's often visiting other places that inspires my designs. For yoga, of course, I can have a new idea in the middle of a yoga session, and in that case I'll go home straight from practicing to do a sketch or write out the idea so I don't forget it.
Do you always do yoga when you travel? What are some of the most memorable yoga experiences you've had while traveling?
Yes, I try to do yoga almost every place I go. There are two extreme experiences that I'll tell you about. One was at
Yoga to the People
in New York, where you pay as much as you want; it's a donation, because they want yoga to be available to anyone. It was a really great experience. I did vinyasa flow there and it was a hard session, in a full class with a lot of students. It was especially extreme for me because I hadn't done vinyasa before. Then in India, I did one week of Iyengar near Dharamsala. It was a beautiful place; we stayed in a hotel that was 20 minutes' walk to the yoga studio, and the path went through a forest filled with monkeys. It was amazing to walk through that forest every morning, do four hours of yoga, then have breakfast or lunch.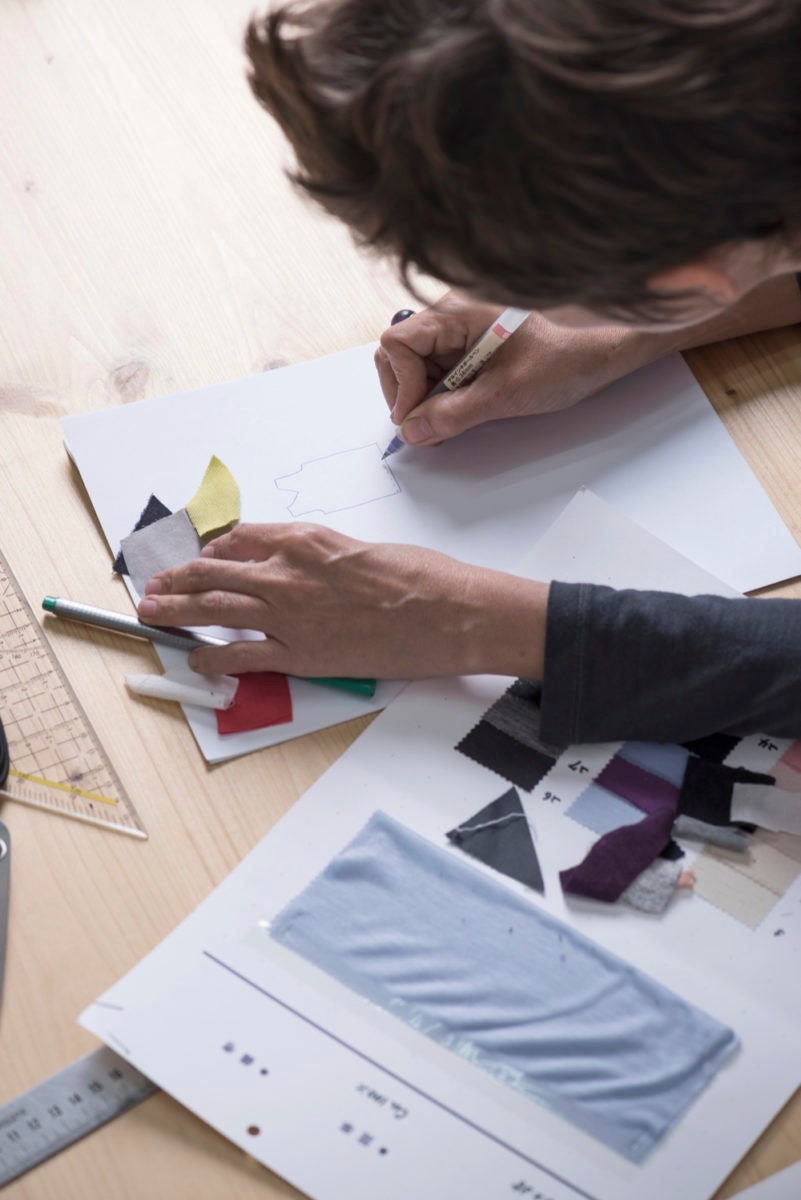 Photo by Dvir Almog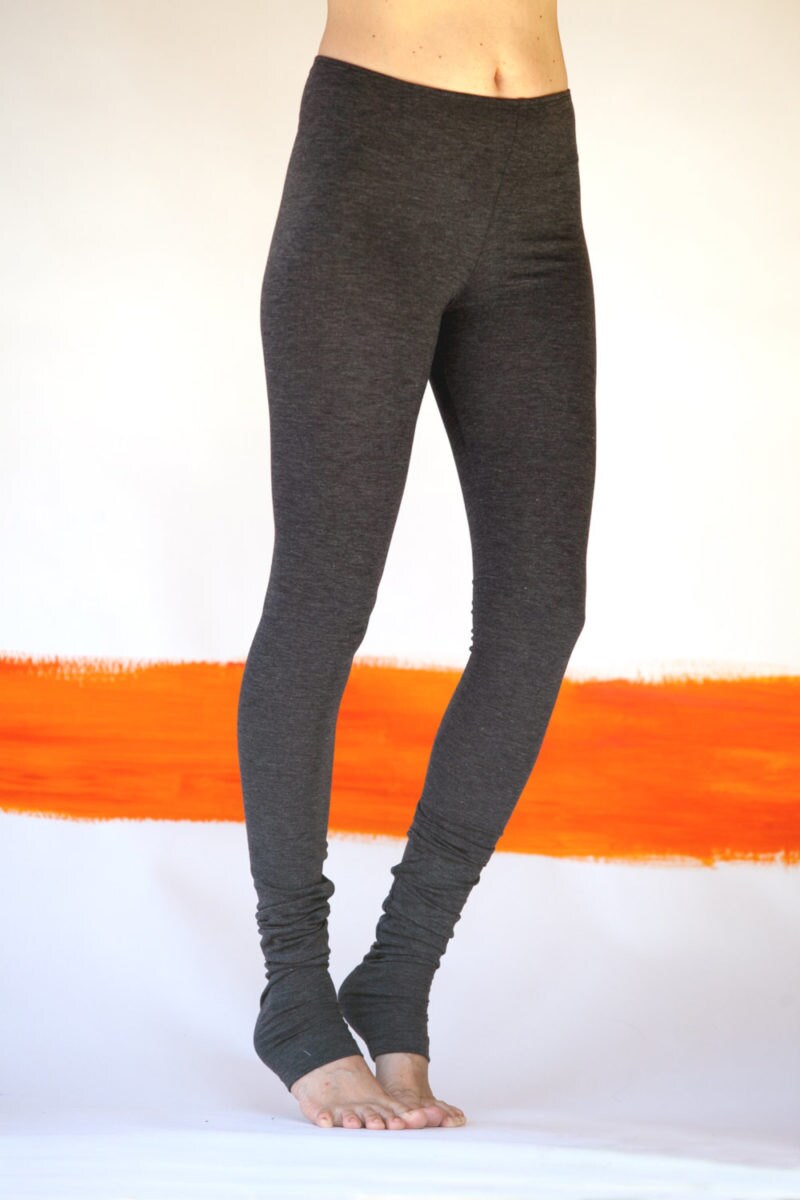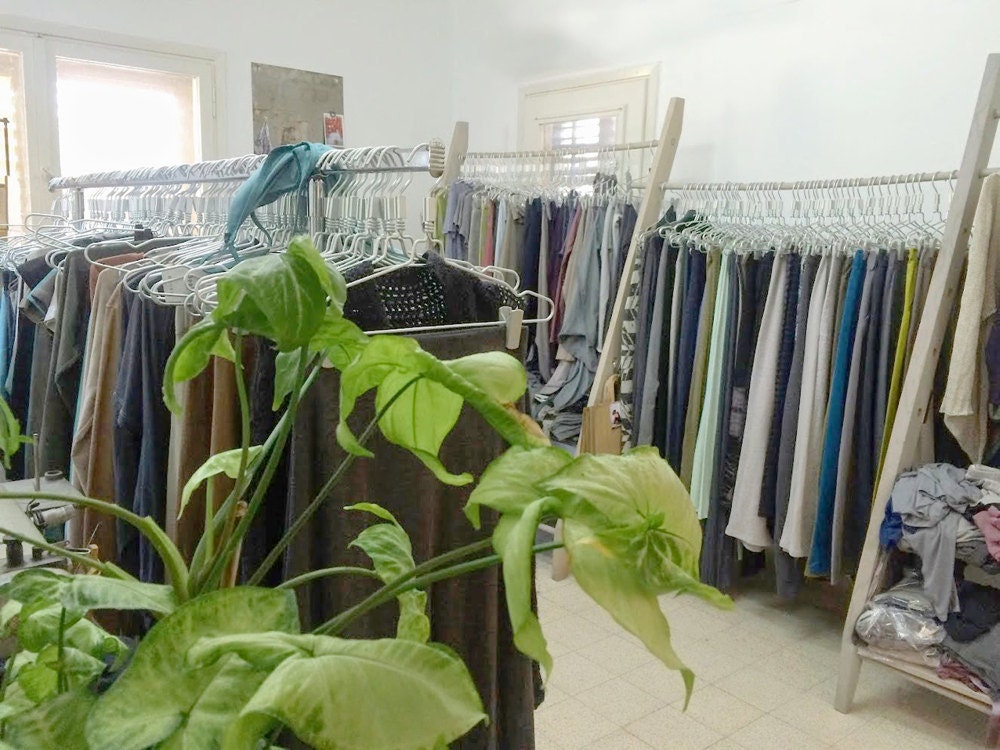 Do you have any tips or advice for people who are shopping for yoga wear online? What should they keep in mind as they are deciding what items might be best for them?
First of all: Check the size chart really carefully, it's really important. For other activities you might be able to adjust things, but for yoga, it has to be perfect. Shoppers should also think a bit before they order whether they like tight or loose-fitting things, as well as the materials they like. If they like synthetic fabrics with shiny prints and colors, that's one thing, but if they like relaxed, natural-feeling, soft fabrics that's something else.
Do the natural fabrics you use for Ripple Yoga Wear require any special care or cleaning?
One thing that I really like, especially with my yoga clothes, is that they work for me — I don't have to work for them. Everything is machine-washable, but in cold wash. However, if you want them to last as long as possible, I don't recommend using the dryer.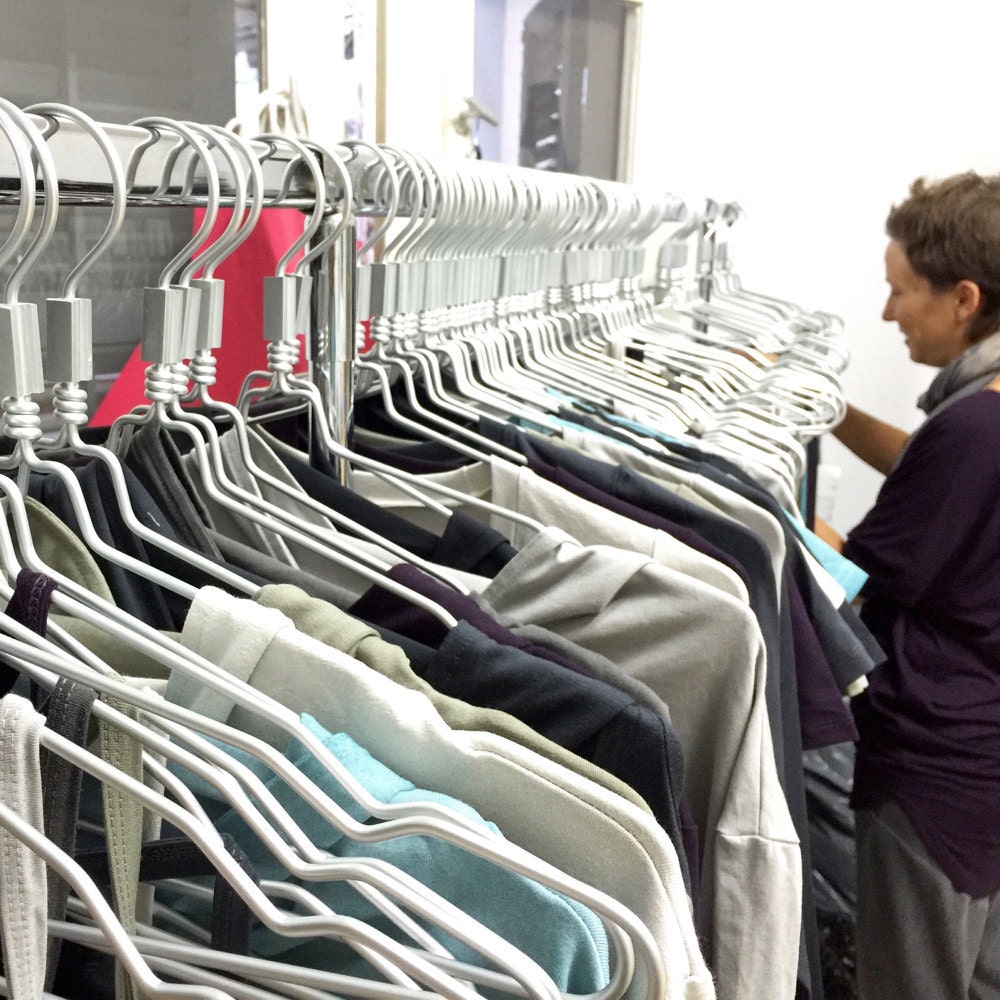 Photo by Liran Kalina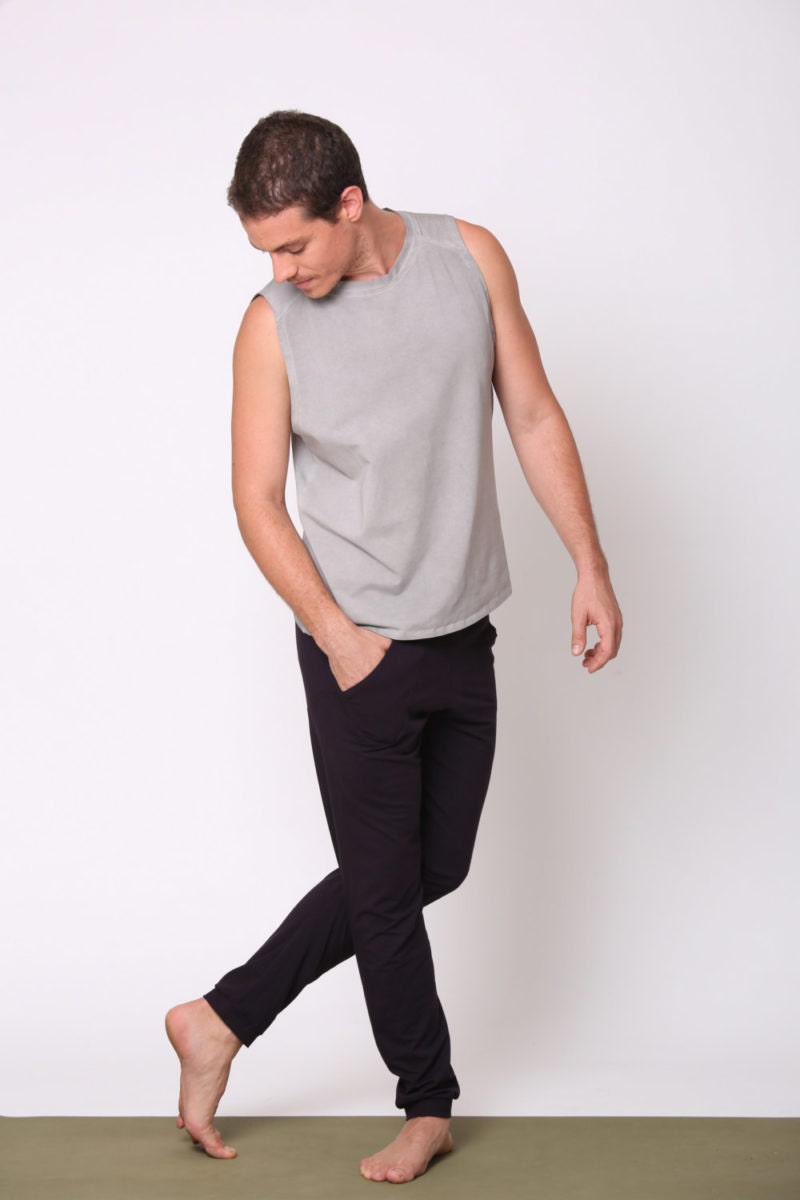 Photo by Ella Faust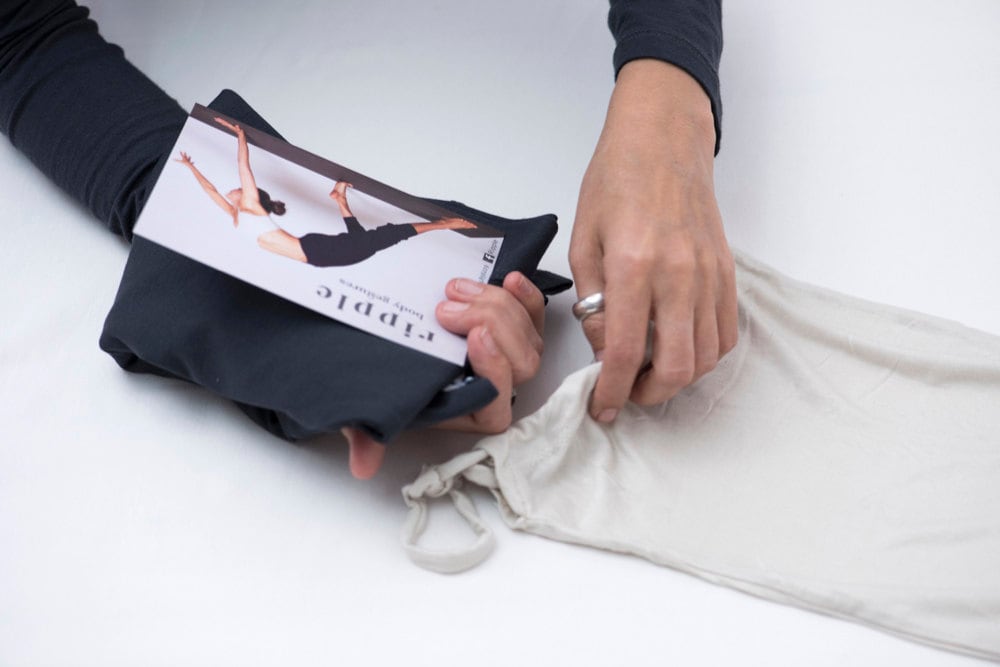 Photo by Dvir Almog
What are your goals for the future of Ripple?
I really hope that I'll get to sell in shops in the US. It hasn't happened yet, but I hope it will. I think it's a matter of education; I've found that a lot of people are used to practicing with synthetic fabrics and they don't really understand the difference. It's about educating the market to try something else. It's hard to begin with, but then if they get it and they like it, I think that's what makes me different from other yoga wear brands.
Do you have anything new in the shop that you're excited about?
Yeah, I've actually just uploaded a new collection that includes
items for men
. It has four pieces: shorts, long pants, a t-shirt and a tank top.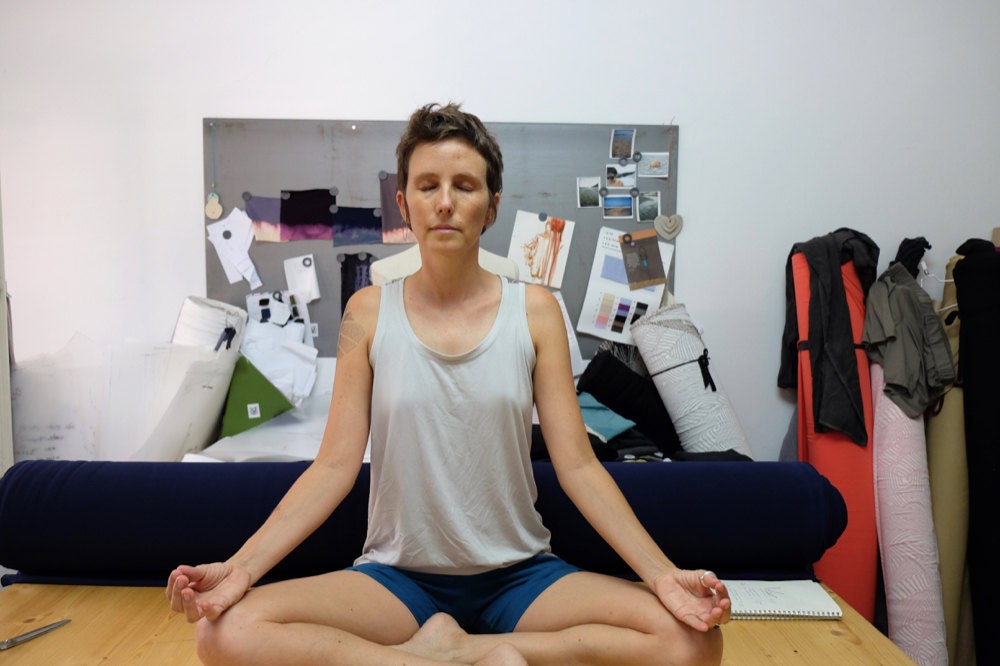 Photo by Avital Schutz
One last question: Do you have any favorite shops on Etsy or designers whose work you admire?
Yes, several! One is
Reason to Be Pretty
— she has a great shop with a lot of colorful fringe-y jewelry. Another one is
Arama Shoes
; he's from Israel and he makes handmade shoes, and a lot of his models are unisex. I really like it. There's also
Ugly Duckling
, who does swimwear and lingerie. She's really fun and funny. I've bought two of her swimsuits, and whenever I wear them I always get a lot of compliments. They look great and they are also comfortable. Plus, I swim and snorkel and scuba dive, and her suits are good for activities, not just good-looking.
Follow Ripple Yoga Wear on Facebook, Twitter, and Instagram. 
All photographs courtesy of Ripple Yoga Wear unless otherwise noted.