by riverluna
"Painting is meditative and balancing for me. At times, it feels like my most accurate form of communication." – Marisa Redondo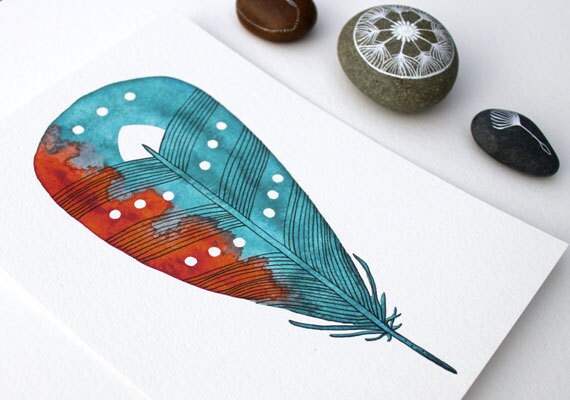 My name is Marisa Redondo, and I'm the painter behind the shop
RiverLuna
. I'm originally from San Diego, California, and recently moved north to a little town called Lodi. I live and work from my home studio with my two favorite guys: my husband Ryan, and our 4-year-old son, River. I work primarily with watercolors and paint with oils in my free time. My watercolors are nature inspired – all about the earth, our roots, and the sweetness life brings. With my oils, I explore people and what makes us who we are.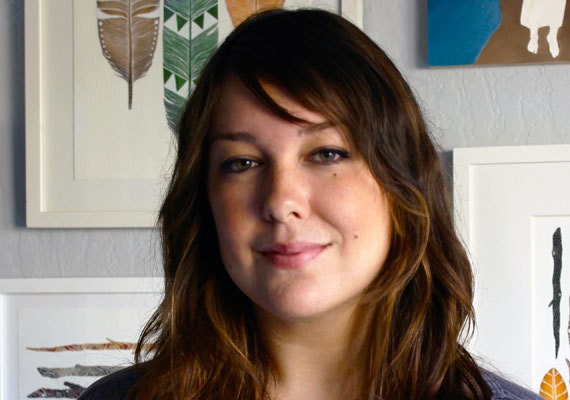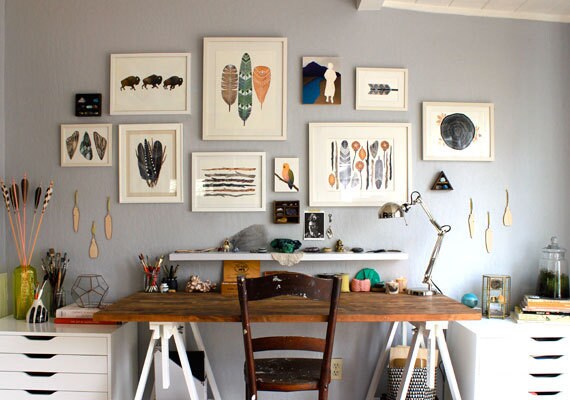 It may sound silly to say that I've been in love with art since I was little – didn't we all love crayons? But art was the one thing that stuck with me throughout my life. As a kid, I spent most of my days drawing still lifes of my toys and portraits of my friends.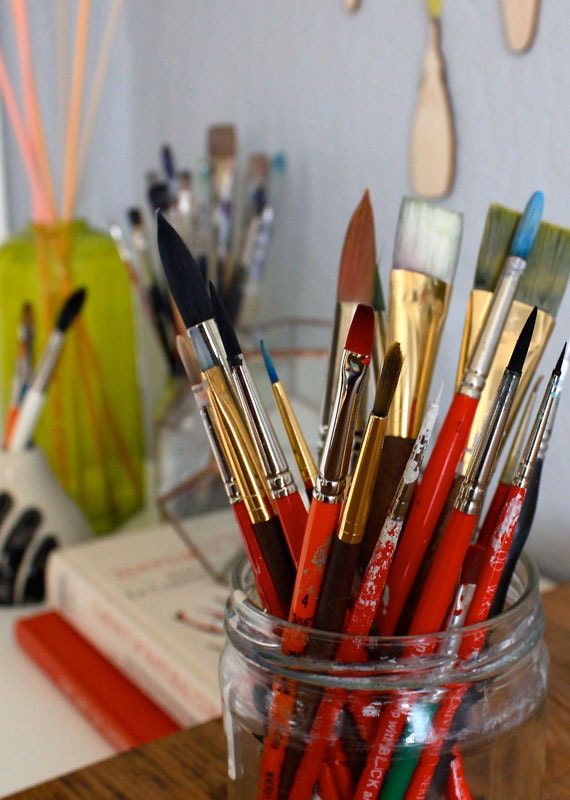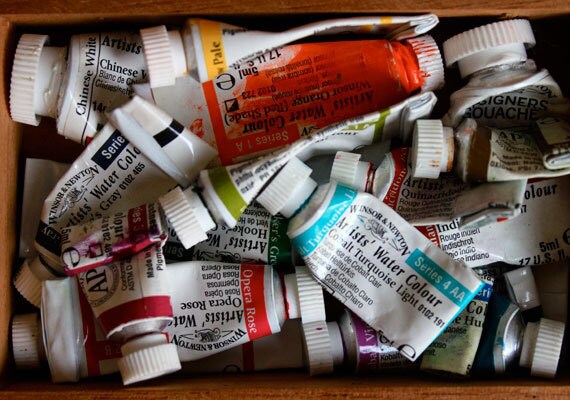 Painting is meditative and balancing for me. At times, it feels like my most accurate form of communication. My process usually begins by studying one of the pieces from my nature collection. Many of my illustrations and feather paintings are inspired by a word I like, or a name I'm drawn to. I imagine what that name would look like on an animal, or the type of colors and patterns I'd see around it. Sometimes I have an idea floating around in my head for days. Once I see it clearly, I write little descriptive notes and stick them on the wall so they're not forgotten. I've found that descriptive words keep the image and feel of an idea most vividly for me. I bring out my paints the first chance I get, and normally work late into the night. I really enjoy the silence – aside from the loud snores of our Boston Terrier!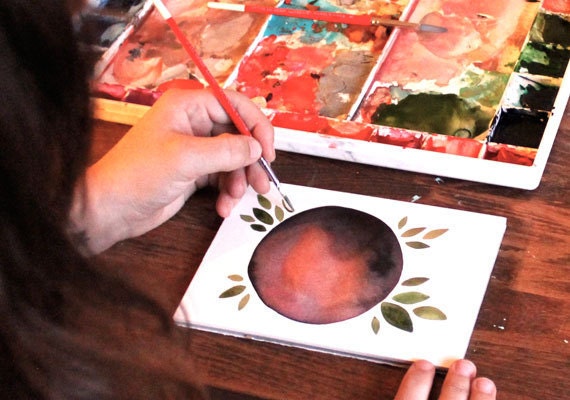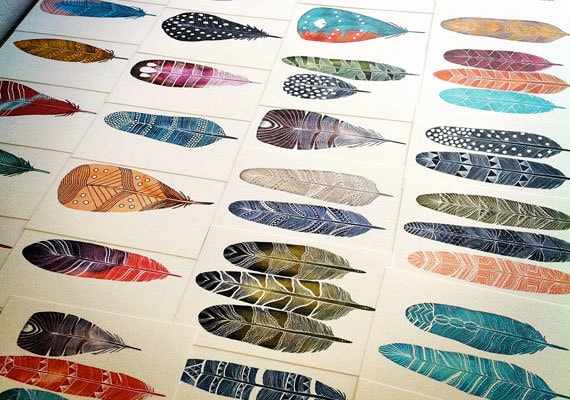 I've invested a lot of time into perfecting my prints, and I cherish those emails from customers concerned that I accidentally sent them an original painting. I think it's really important to present what you've made in the best way possible. Each painting is thoughtfully wrapped with tapes and ribbons that have been selected to compliment that particular piece. I always look to see where I can improve, from upgrading my packaging with pretty Italian ribbons, to investing in a new camera for photos that show the true quality of a painting.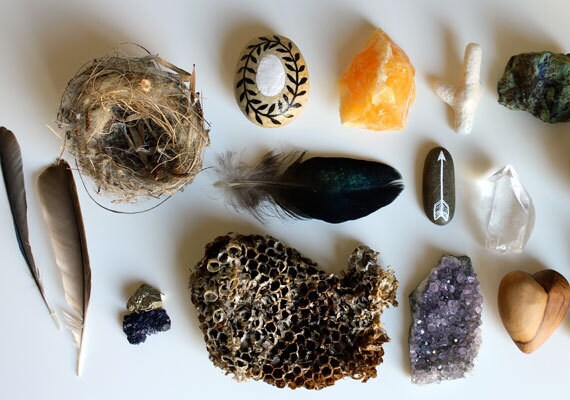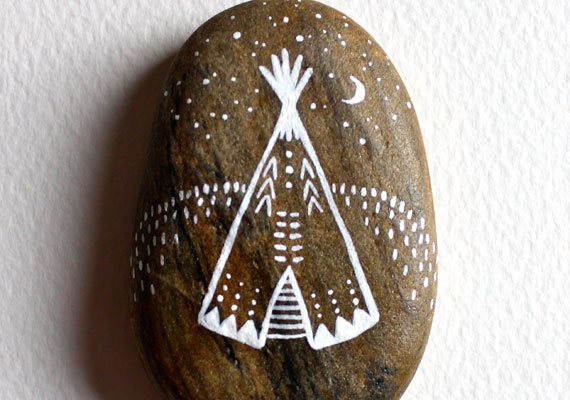 I come from a family of creative people, so I've always found great value in things made by hand. Everything we make holds a piece of our story. I love thinking of the time someone spent creating and the connection that item has to him or her. I have fond memories of all the time my mother spent painting and intuitively building sculptures out of wire and paper mache. She created a wonderful environment to grow up in. I've now carried that on with my own family. Our collection of art and handmade and vintage finds is growing . When River asks where something came from, I love being able to tell him about who made it and what they do. The handmade pieces in our home hold history and significance, and I value the positivity and depth they bring into our environment.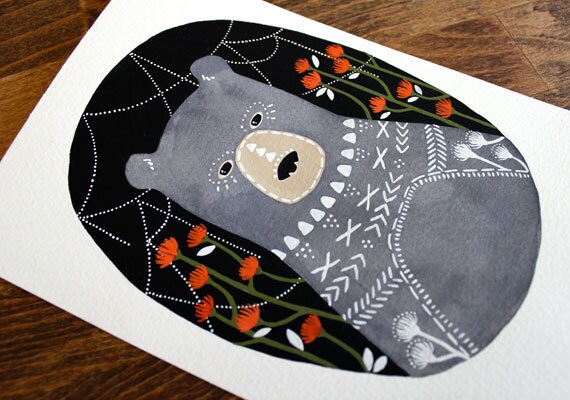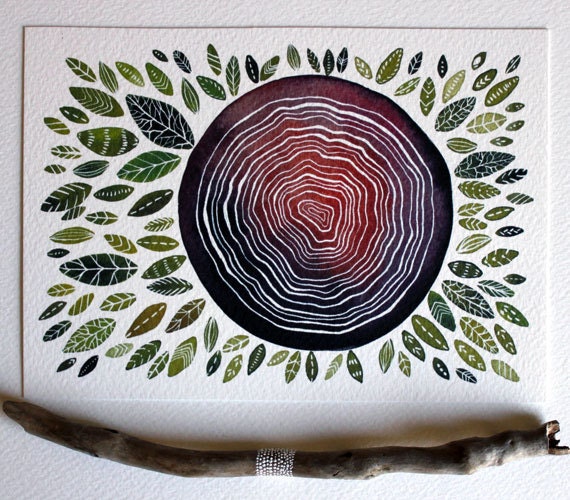 I've always had a great love and appreciation for nature, but I found it even more inspiring after having my son. His fascination with the earth made me to look closer at the little pieces of life that often go unnoticed. I fell in love with the fine lines of feathers, dandelions, leaves and wood grain. Being in this new space where we could see the stars, visit redwoods and rivers, and watch the most beautiful birds flock in the sky is the best thing that ever happened for our family.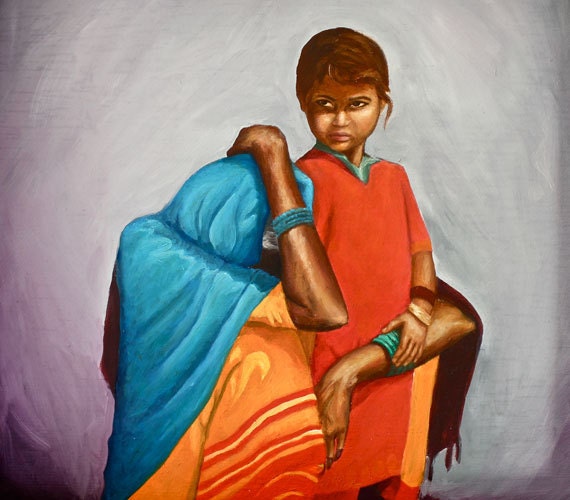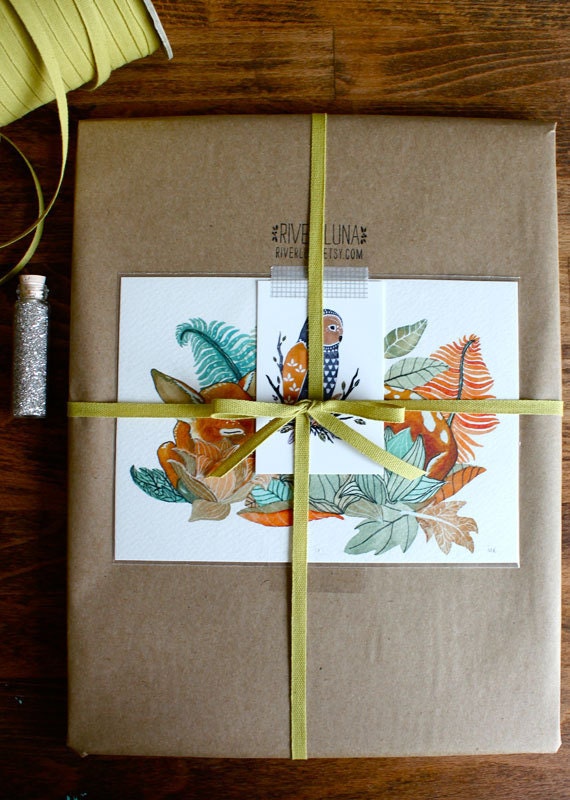 Etsy is such an inspiring community. I've connected with others on the same path and have made some wonderful friends here. It truly feels more like a second home than a website, and every day I'm so grateful for what's been built here. I have had opportunities on Etsy that I simply wouldn't have found elsewhere. I'm able to do what I love, and it's changed my life.
All photographs by RiverLuna.