by Lisa Butterworth
For maker Katelin Reeser, jewelry is a fine art form — and her sleek, minimal designs offer a distinctly modern take on the medium.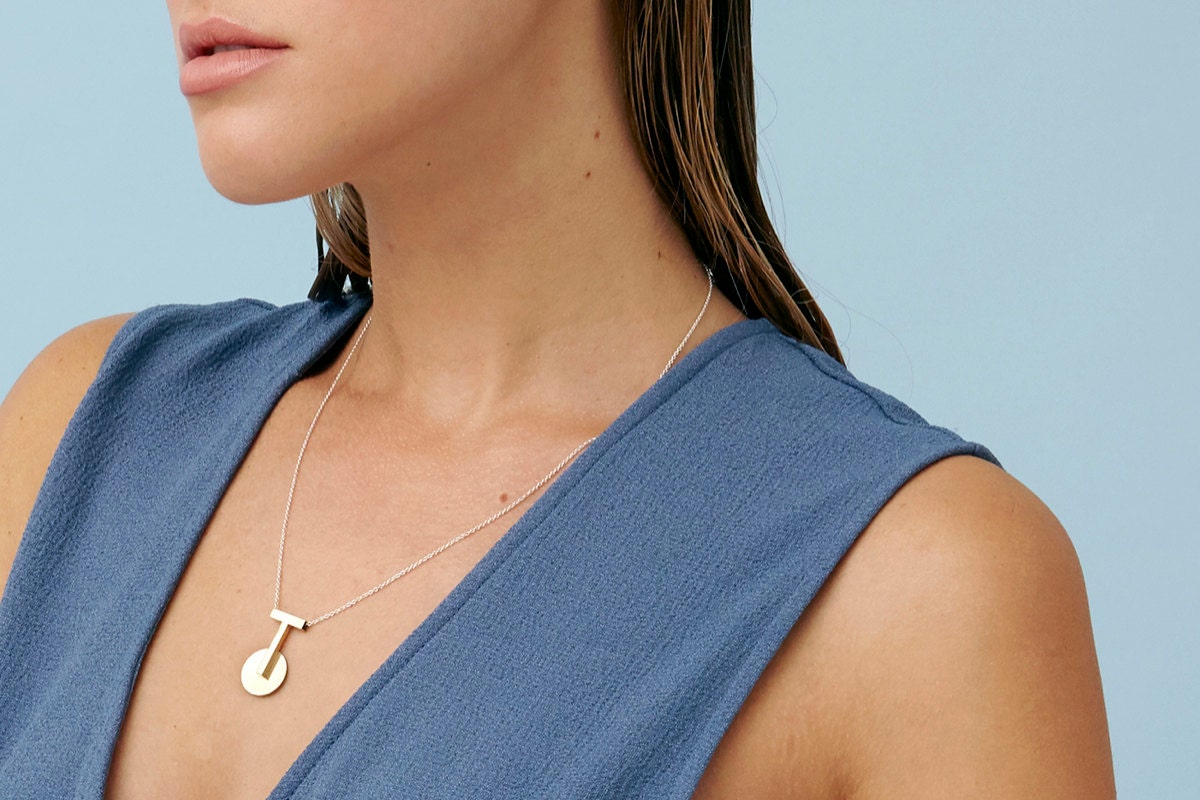 For jewelry designer Katelin Reeser, what started as an exercise in experimentation with vintage chains, natural crystals and stones became a full-blown business when she opened 
Rock Salt Vintage
in 2011. "I've learned so much over the past couple of years, and I feel like I still have so much to learn," says Katelin. "That's what I love about making jewelry." In the years since launching her business, Katelin's craftsmanship has continued to grow, and her minimal pieces now make stunning use of sustainably sourced gold, brass, and sterling silver. "Everything in my line is completely handmade," she says. "If I make something, I want it to be me from start to finish." For Katelin, designing jewelry is simply an extension of her creative background in photography; by day, Katelin works as a photo stylist, but on her mornings off, you'll find her in her home studio, metalworking tools within reach and a cup of green tea at hand. "I like to think of jewelry as a fine art form," she says.
We caught up with Katelin to find out what drives the look of her collection, how she came to learn jewelry making in the first place, and what's next for Rock Salt Vintage.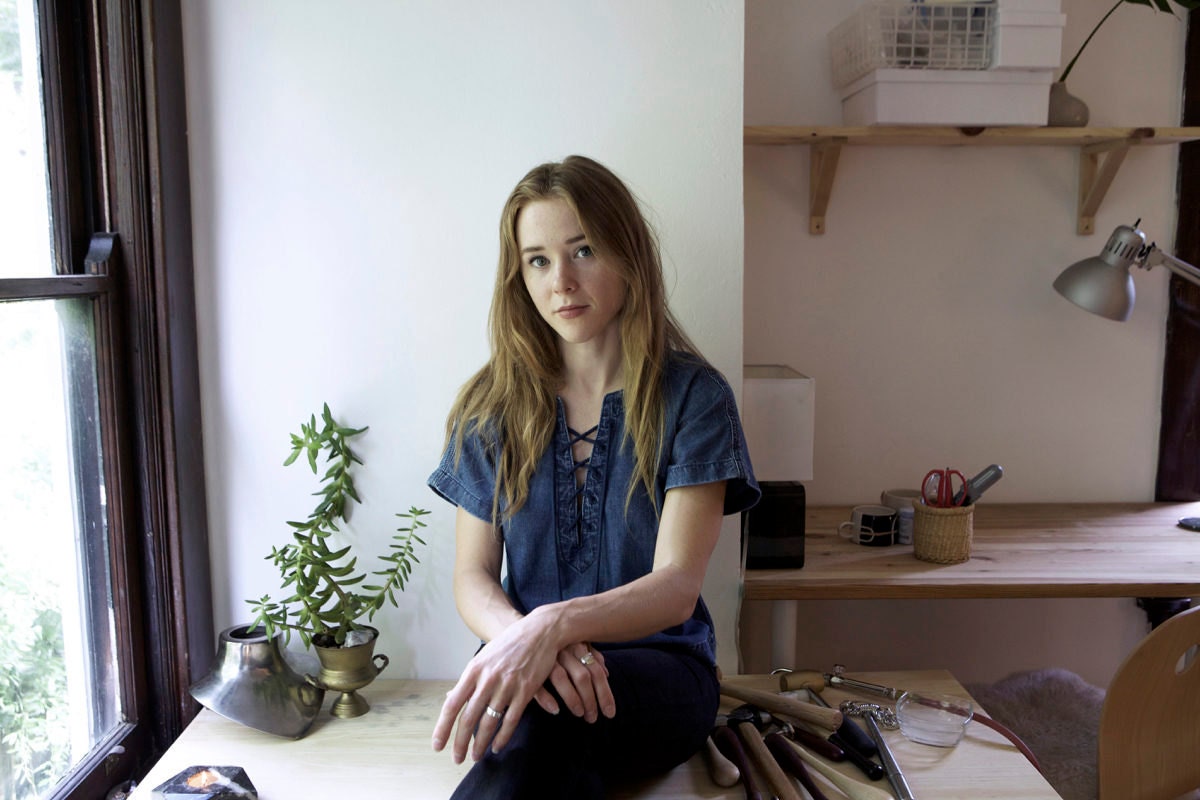 How did your Etsy shop come about?
Honestly, I was never that into jewelry or wearing jewelry or anything like that. I love taking pictures — it's probably my favorite art form — but I always liked working with my hands, and jewelry was a great way to get into that. Right after I got my bachelor's degree I decided to experiment with jewelry because I realized I didn't want to put myself out there in a fine art type of way. I thought creating pieces by hand would be more my style. It took about a year before I decided that I wanted to sell anything; I'm completely self-taught, and my style has evolved so much since the beginning.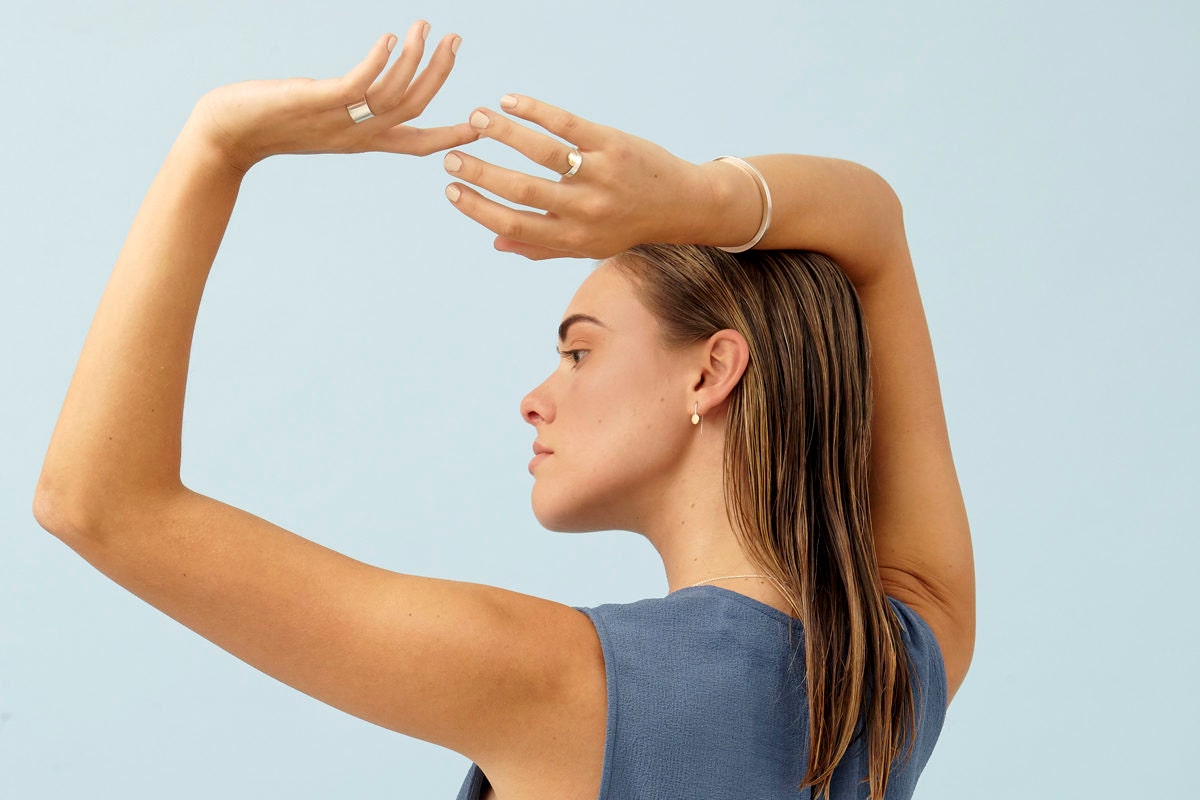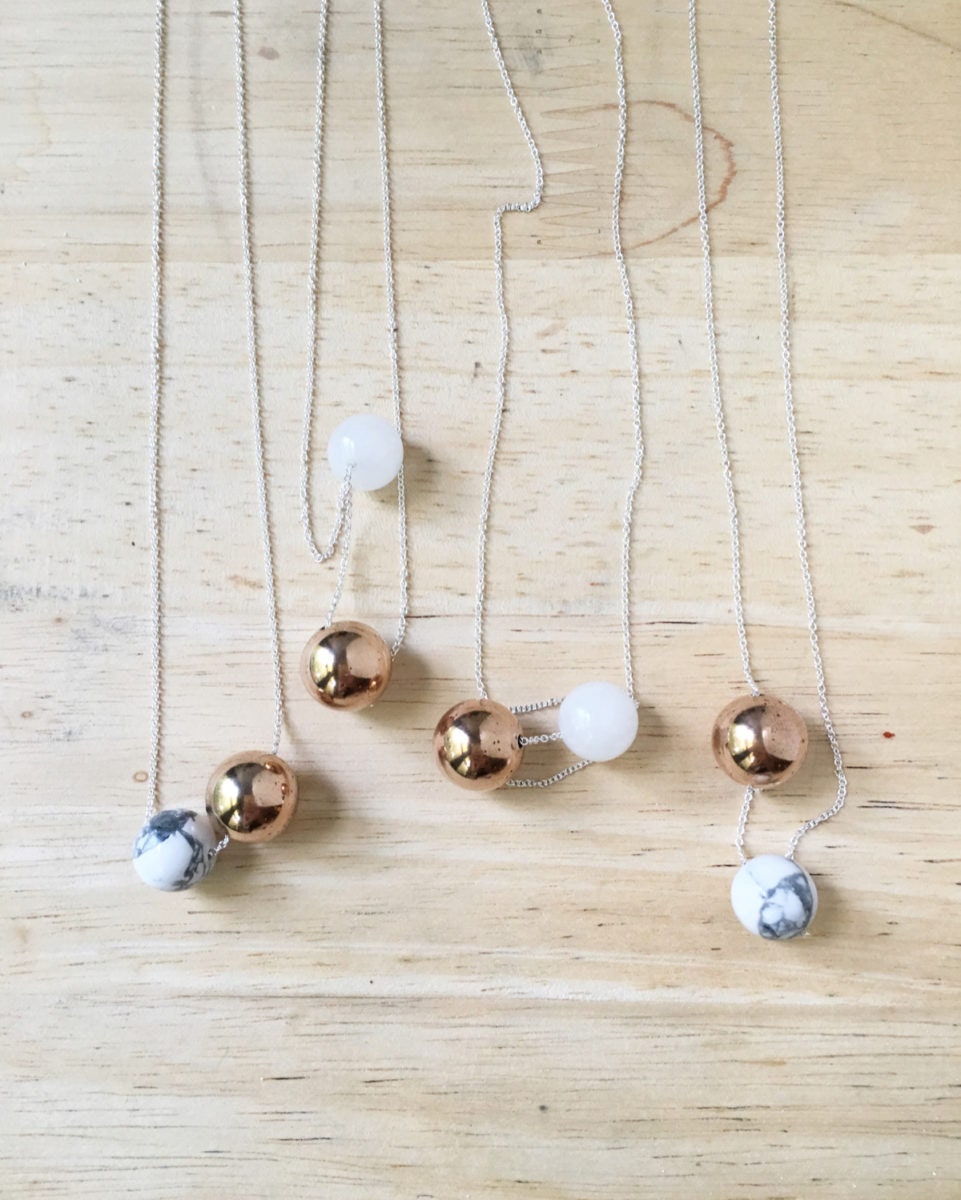 What steps did you take to teach yourself?
When I first started learning I bought a bunch of books on polymer clay, different types of beads, gemstones, and metalworking tools; I also watched a lot of YouTube videos. I became more and more interested in metalworking and being able to manipulate metal with different tools.
Walk me through your creative process.
I carry around a little sketchbook, and whenever I get inspired I like to doodle shapes. Most of my pieces come more from just sitting down, piecing my scraps together, taking them apart, and then cutting some pieces. I'll end up with something really interesting, just playing around. I have so many ideas that sometimes it's hard to choose! It's a little challenging to settle down and try to find the right collection.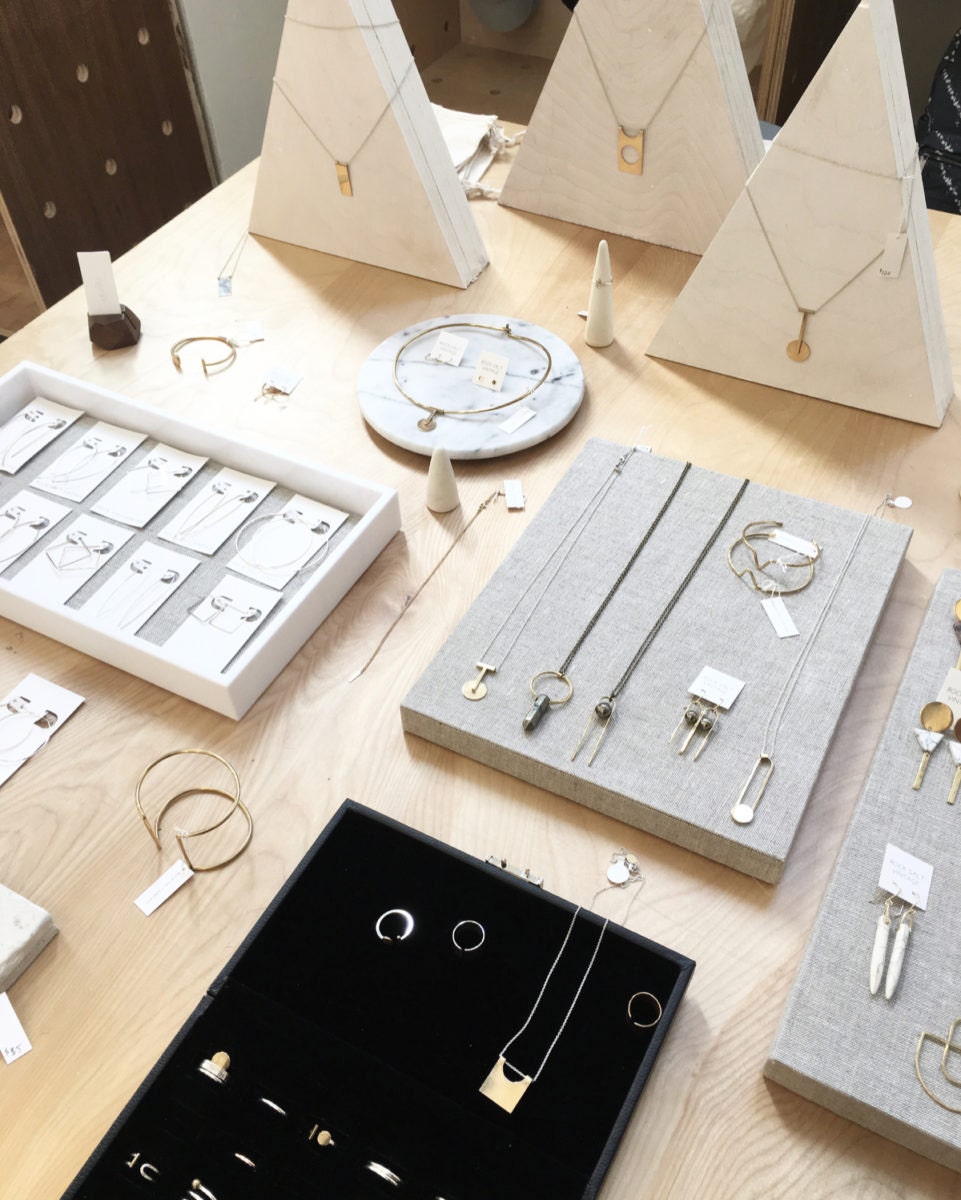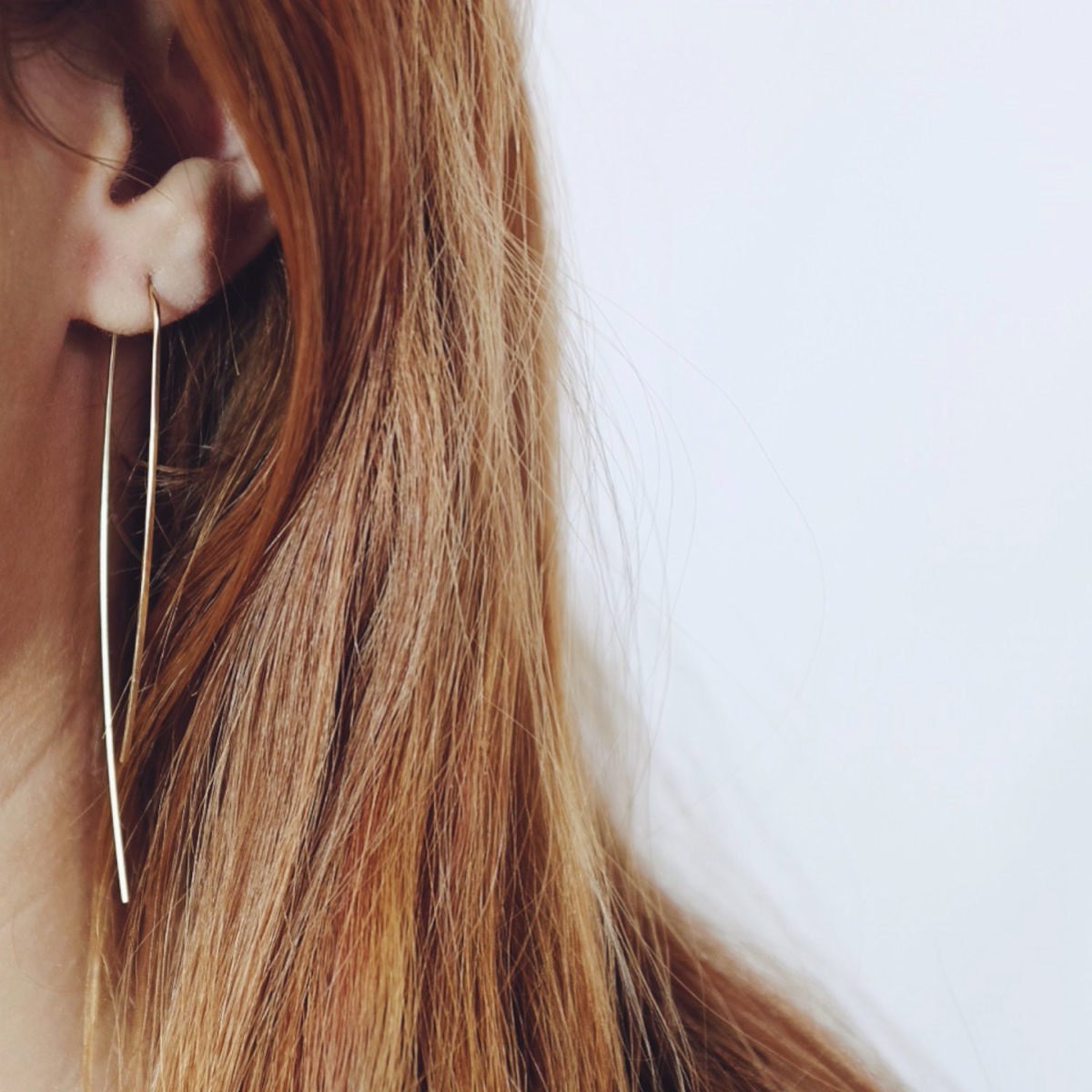 When you're thinking about a collection, what influences your decision-making? What inspires you?
I think about the versatility of the design, and I try to make a mixture of statement pieces and everyday, wearable pieces. My designs are inspired by structure and architecture and form — I like the simplicity of the lines. I like to take the things that I'm inspired by, like buildings and natural forms, and strip them down to very simple shapes.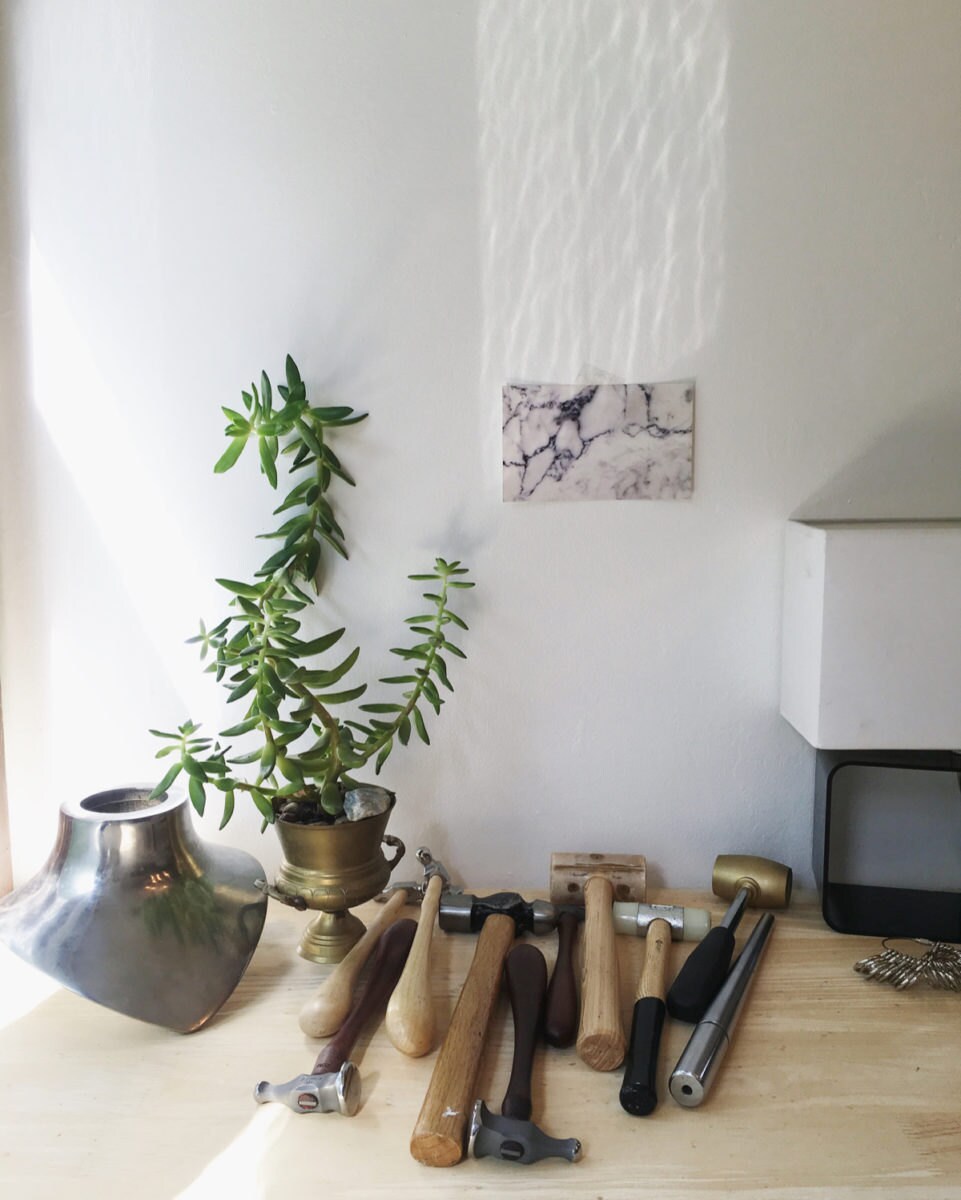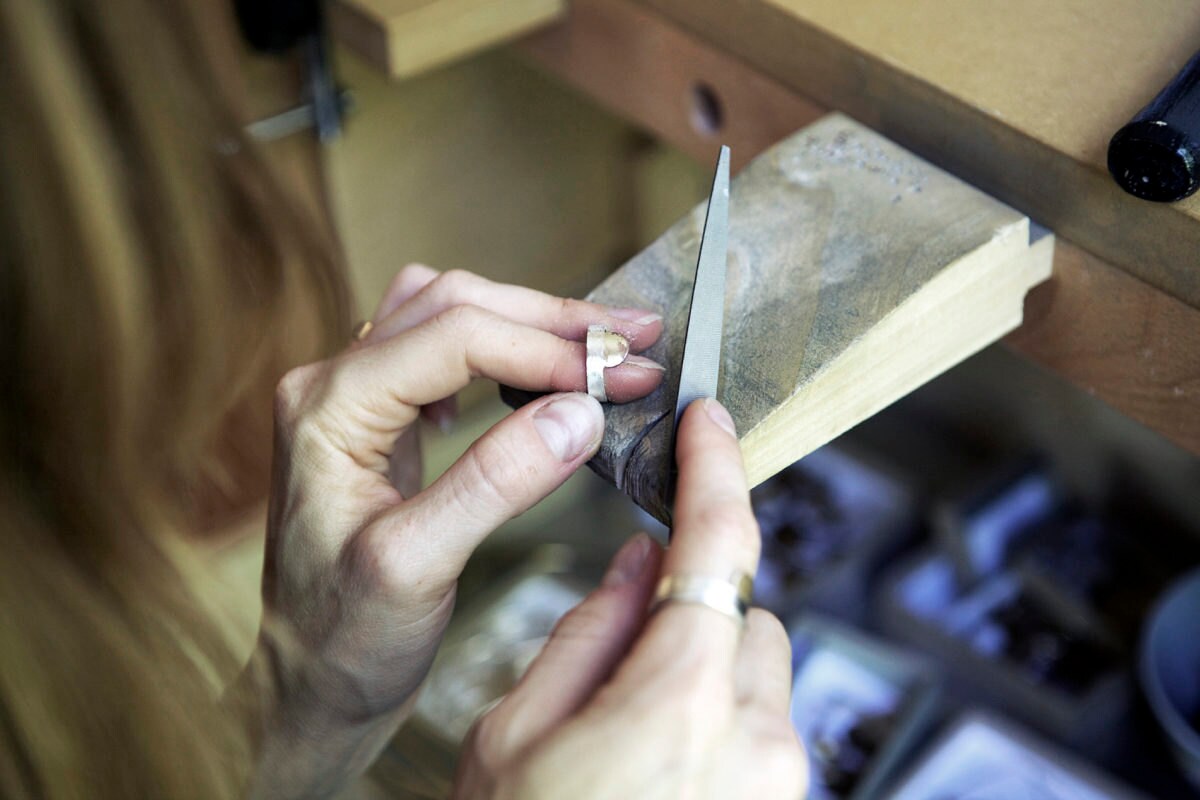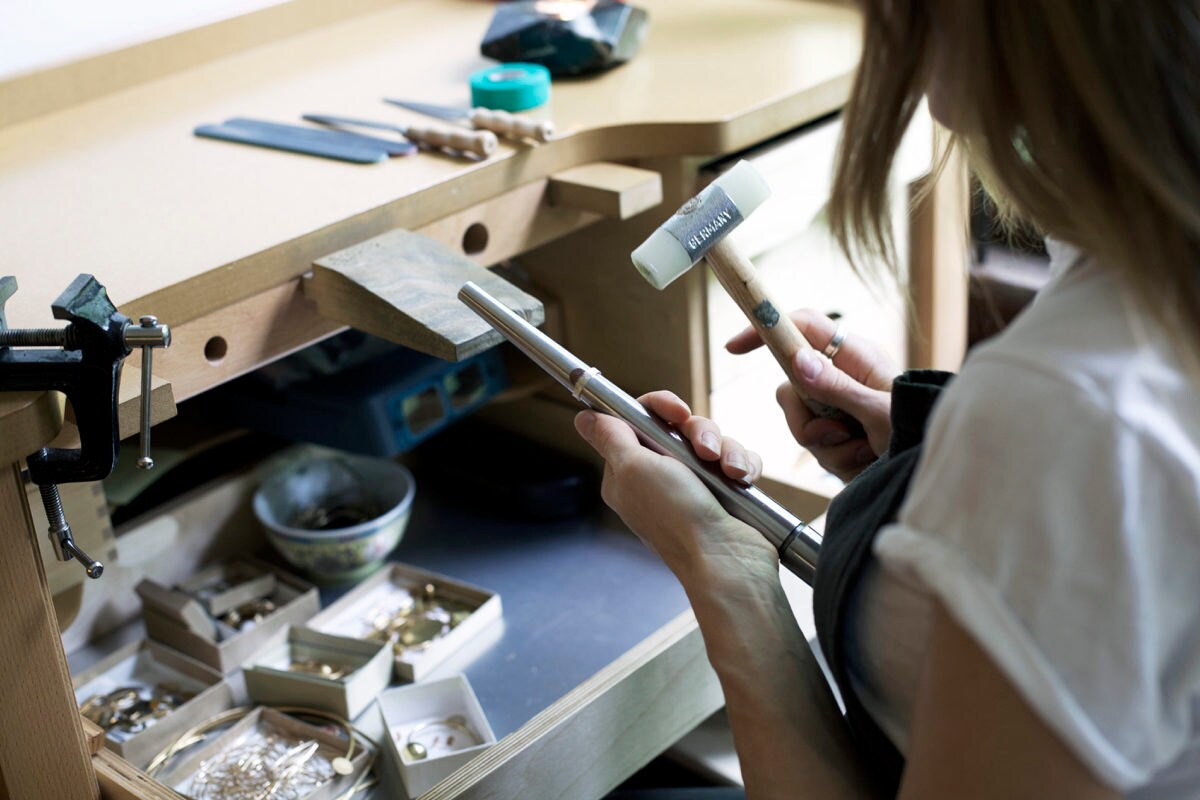 Tell me about your workspace — what is it like?
It's in my home right now. I have a jewelry work bench, a couple of fabricating tables, and a little shipping station. I'd love to have a studio space outside of my house, maybe in a back shed or something — that's a huge dream of mine. I rearrange my workspace like every six months, just because I always need something new and fresh, something to inspire me.
Where do you see your line going?
I've been thinking about working with some newer materials, like fiber. I've been wanting to branch out of my comfort zone because I feel like my lines are very clean, and the metal's very clean, and I want to create more tactile pieces. I think that could be really fun.


What's been the most exciting moment of your jewelry-making career?
There have been a lot of exciting moments, but the biggest one probably had to do with Etsy. Either I had an item that was featured or someone had pinned a couple of pieces of my jewelry — I don't even know exactly how it happened, but one winter it was just crazy. I started getting a lot of orders at once, and people really started noticing. It was so exciting that people actually wanted to support me and buy my pieces.
Now that you are a jewelry maker, do you find yourself more of a jewelry wearer?
Yeah, I do. I like to wear minimal pieces — the kind of pieces I can leave on, that are really easy to wear. I think that's why I make such simple things. These earrings, the gold hoops with the tag, I've had in for a month — and before, I barely wore jewelry at all! But it's fun — it's like having a little piece of art, something that you can take with you.
All photos courtesy of Rock Salt Vintage.