by Valerie Rains
Learn how Spanish designer Diana Saldaña draws on her art-historian past to produce a forward-thinking—and sustainable—fashion line, Royal Caballito.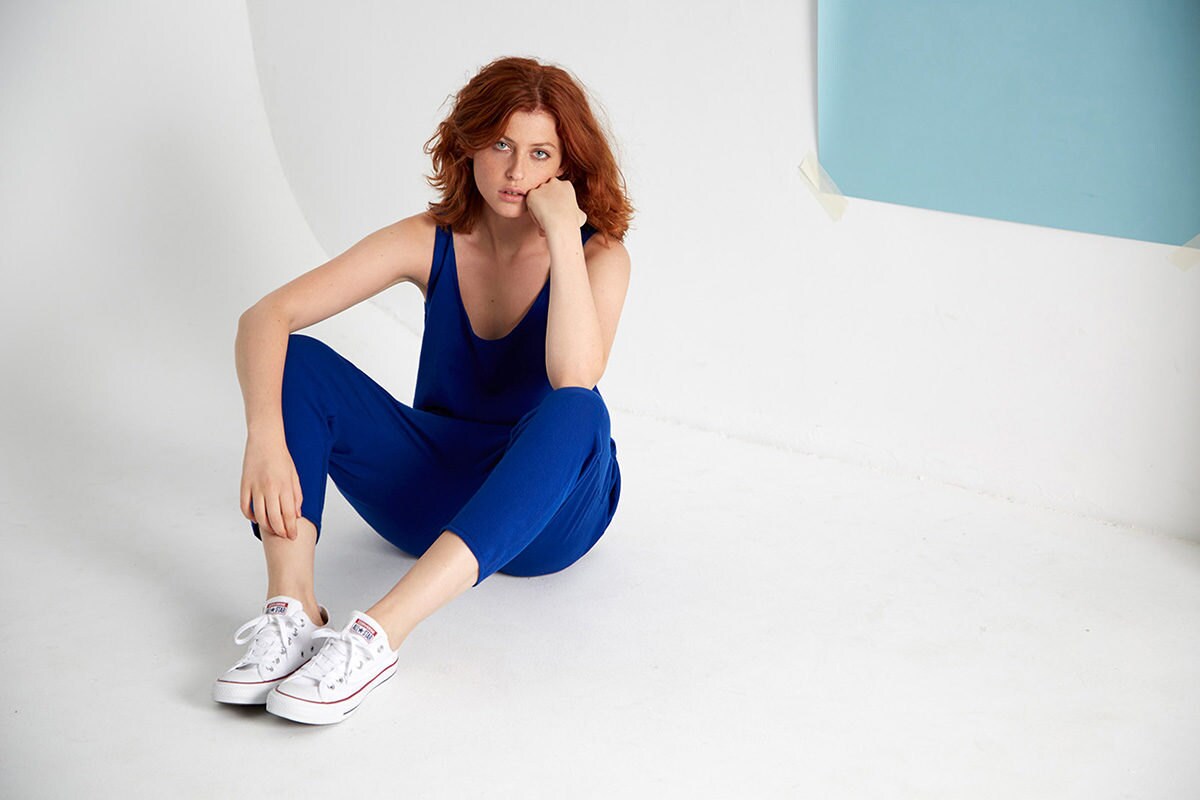 To anyone who thinks of fashion as a frivolous pursuit, a single conversation with Diana Saldaña, creator of the Madrid-based sustainable design label
Royal Caballito
, would likely change your mind. "With a fashion label, decisions have important consequences for others, and small actions can add up to real change," Diana says. "When I started Royal Caballito, it felt natural to me to pursue sustainability and to try to create something I felt good about and proud of, something that would reflect what I stand for. I also believe that making items in a sustainable way creates community and inspires others to do the same—and that producing and consuming mindfully is a huge step. We definitely all have a part to play." Diana's designs use only natural-fiber yarns sourced from a traditional Italian mill that meets European fair-trade and wage-regulation standards, and she works side by side with artisans in a family-run workshop just a few miles from her studio to produce the garments she sells. "My aim is to create a product that is as beautiful as it is functional and ethical, that you can wear and keep in your closet forever." With each choice she makes, Diana is living her ideals through her work—and the world is taking notice. Just this year, Royal Caballito received the Sustainable Fashion award from the British Council. "I am truly thrilled that my project has been recognized, along with all the hard work I've done in the past four years to make Royal Caballito happen," Diana says.
Read on to learn what—and who—inspires Diana most, and shop the Royal Caballito collection.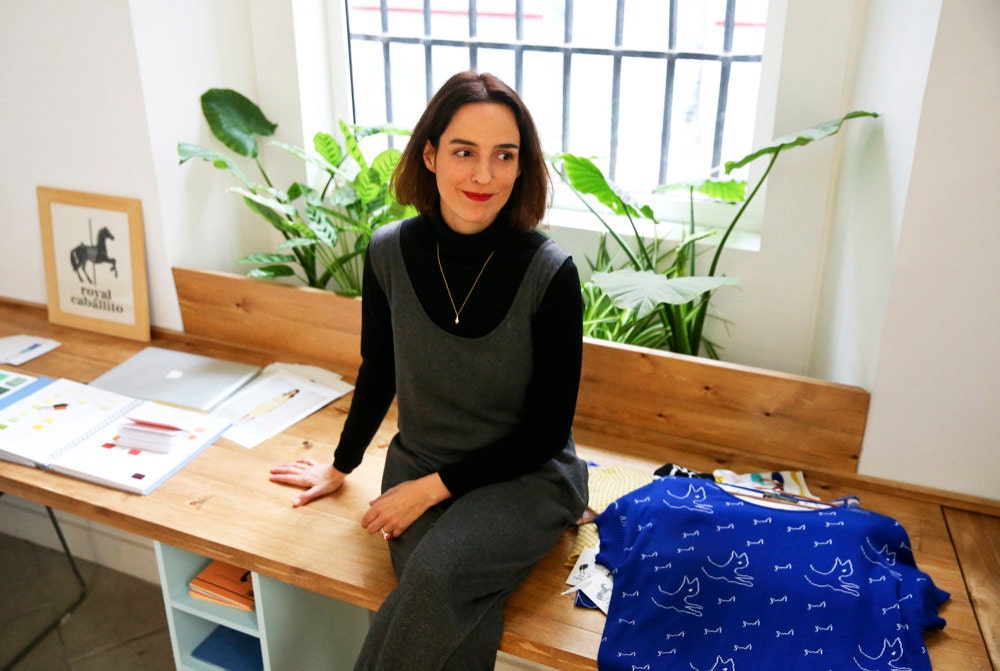 Did you always want to be a designer? How did you get your start in fashion?
All my life, I was on a search to find my best-suited creative medium. I attended drama school while also studying art history, my other passion. It was not until much later, when I was in my thirties, that I realized it was textiles—both surface design and fashion—that truly made me feel giddy, and that let me find my purest creative voice. I don't have any formal training in fashion, except for one six-month intensive master course. However, I feel that my experience as an art historian and curator prepared me well for what I do now. It helped me develop an eye for shapes, color, and harmony, and that has definitely had a major influence on
my patterns, color palettes, and designs
.
How would you describe your aesthetic?
Minimal
but bold, playful and dreamy, effortless, delicate, fresh, timeless, graphic, and uplifting. Clothes that make you feel confident, comfortable, and beautiful.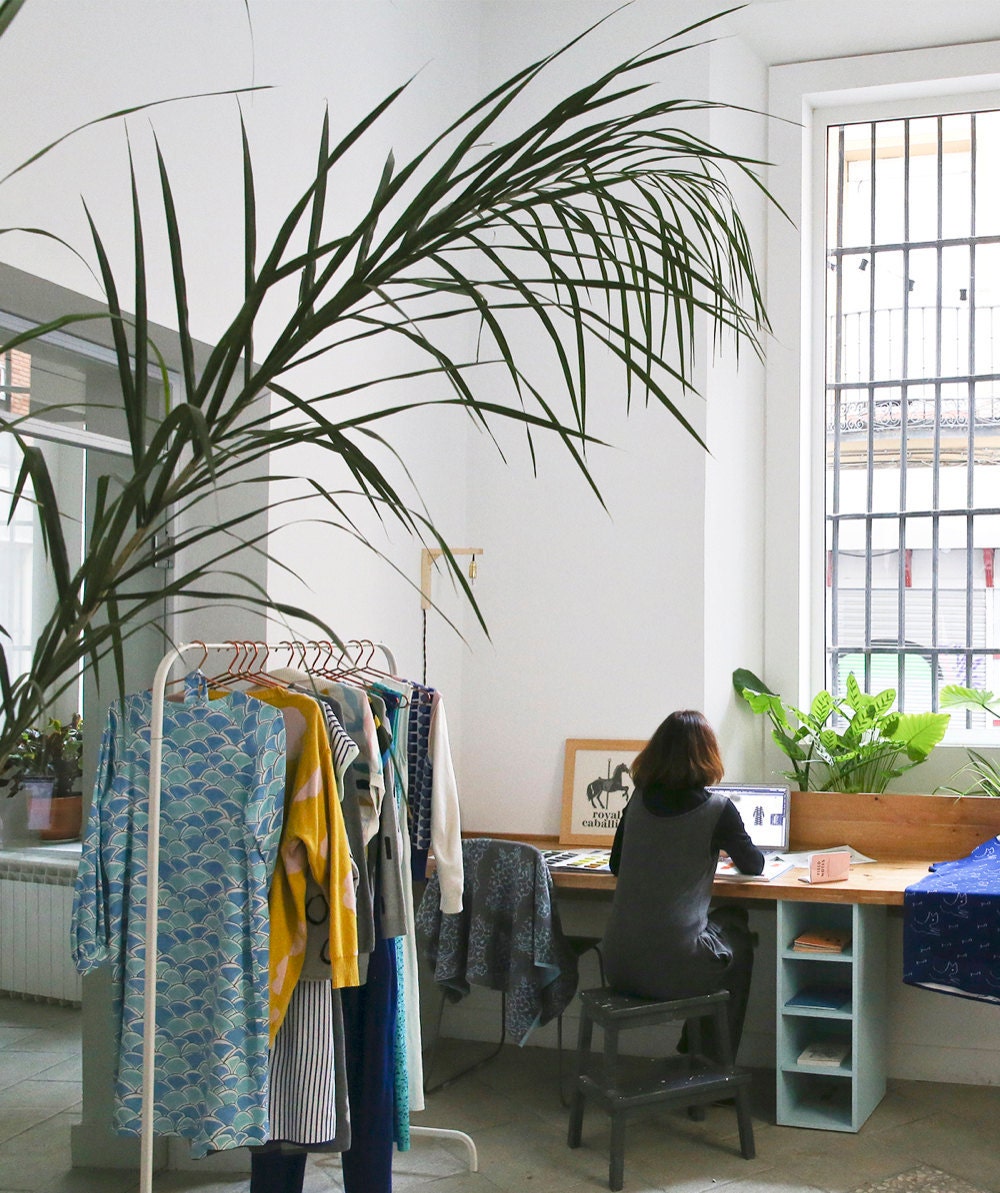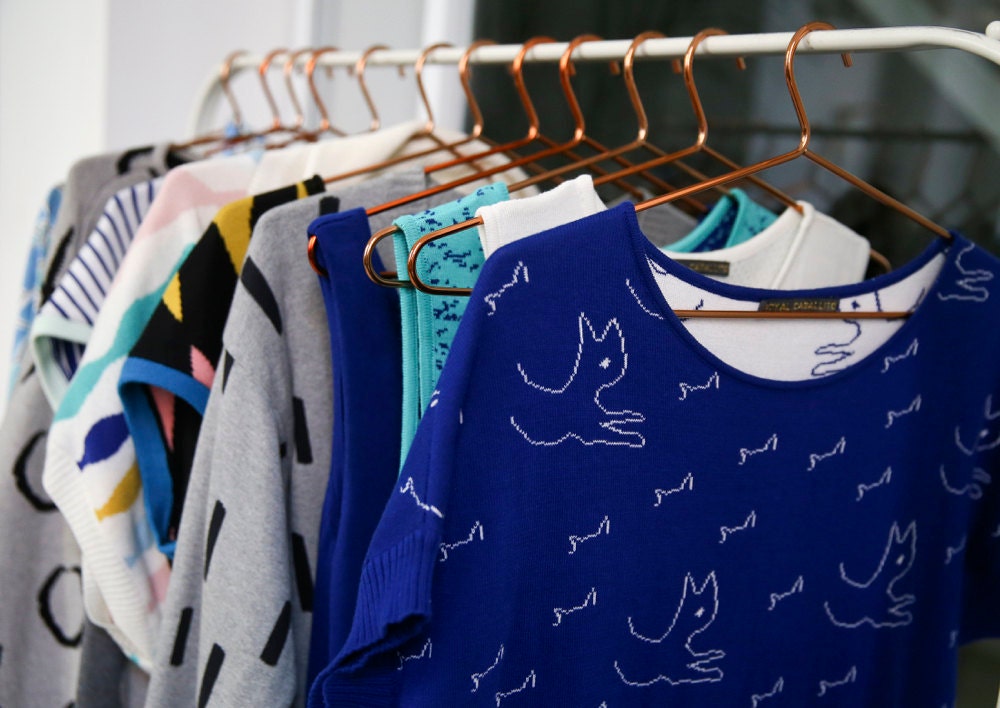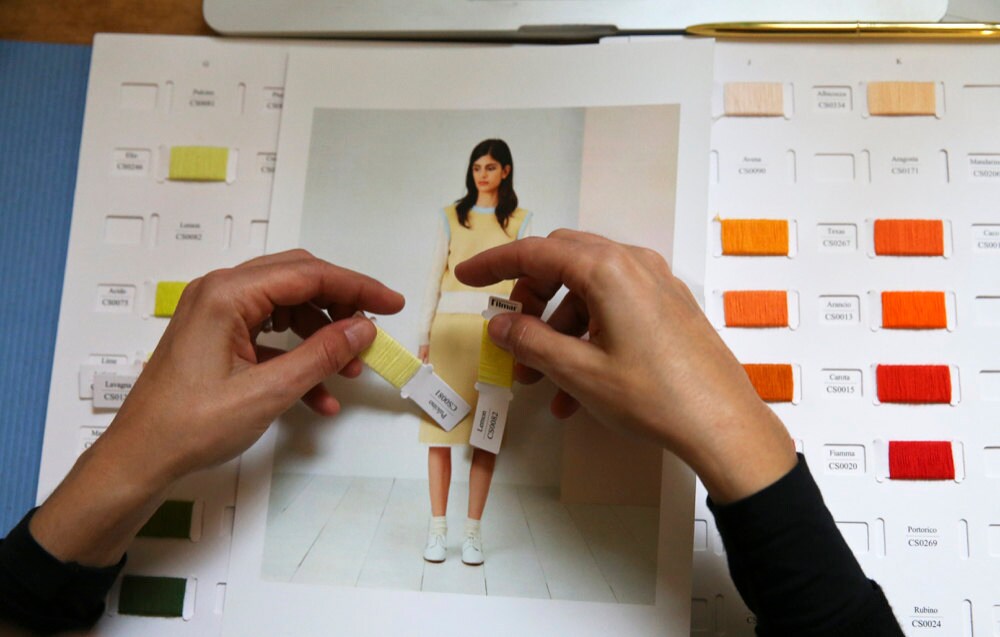 How often do you produce a new collection, and what is that process like?
I like to begin with a feeling, and then to choose a color palette that reflects that state of mind. This always leads me to find other images in my head, and from there on it feels like building a character. I enjoy this part immensely! In the past, I have produced two collections per year, but as I'm drawn more and more to the idea of creating
seasonless pieces
, I have begun to reconsider my collections. It feels like this could be an exciting new period for the brand.
Where and when do you feel most inspired?
I'm most inspired in the midst of nature—especially near the sea—or when I'm surrounded by objects or events that move me, whether that is art, architecture, crafts, music, traveling, or a simple found object from my walks. I was very lucky to grow up surrounded by creative people, from adults who had turned their passions into their full-time jobs, to my friends who were already starting indie bands, fanzines, and music labels in their late teens. All of these different examples were influential for me, and an important push to go find my own creativity and to always be open to inspiration.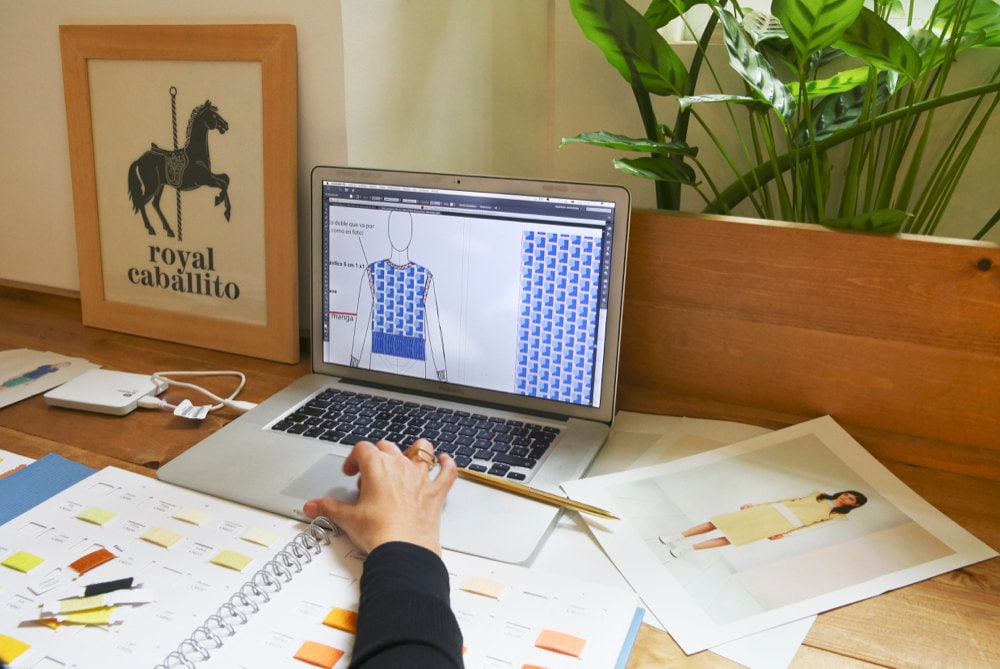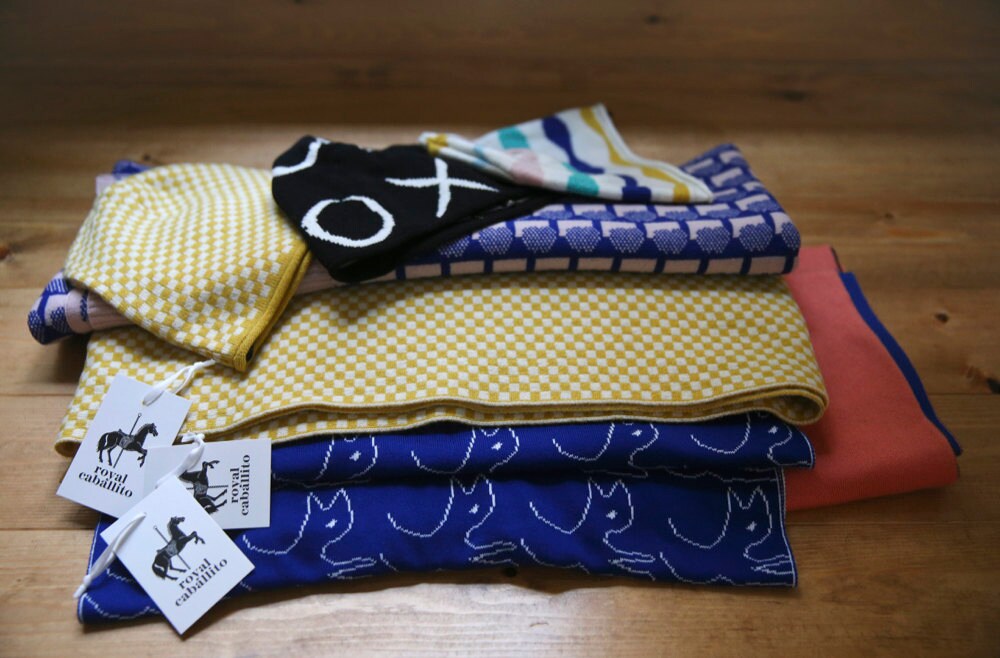 Do you ever do any creative collaborations, and if so, what was one of your favorites to date? Who would you love to work with on a project that you haven't already?
I think creative collaborations are one of the most fun things to do when you have a label, and even more so if you have the opportunity to collaborate with your creative friends. One of my favorite experiences has been to partner with some of my female musician friends—including 
Britta Phillips
(from Luna), Josephine Ayling (from
Boat Beam
), or Ana Naranjo (from
Linda Mirada
)—who are true muses to me. Through them, I have been able to express the type of woman I identify with, while at the same time showing examples of real and inspiring women. A dream collaboration could involve
Miranda July
or
Susie Bubble
: They're both amazing and free-spirited in their own way.
Who are some of your creative heroes or design role models?
I have many, but one of my very favorites is
Sonia Delaunay
. Her use of color and geometric shapes is out of this world. I love how she was an artist whose production extended not only to painting, but also to clothing, textile design, furniture, and stage set design, and how her work broke down traditional distinctions between the fine and applied arts.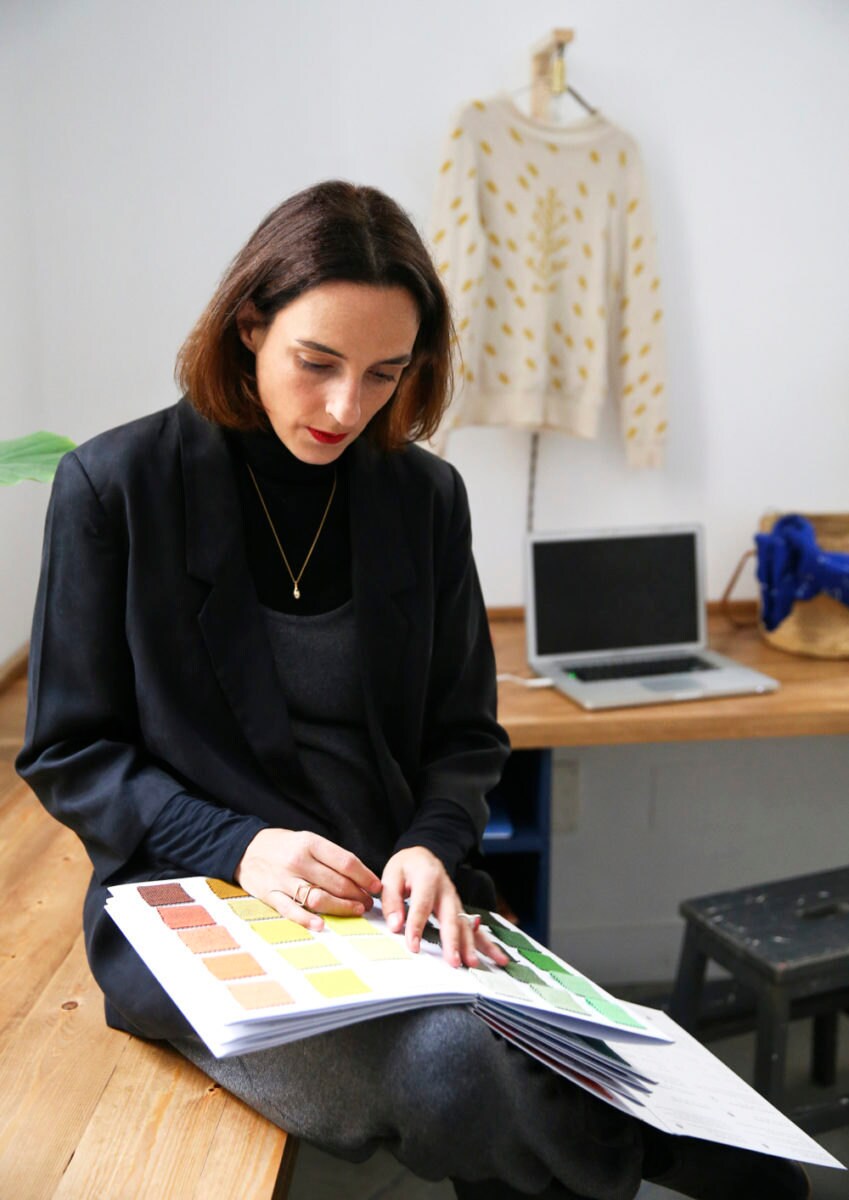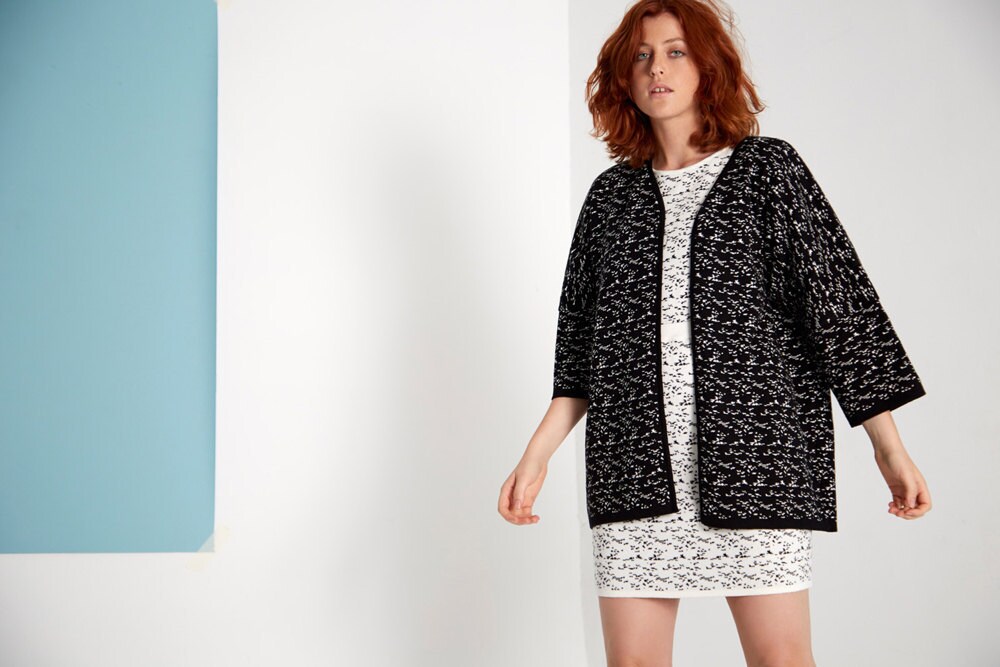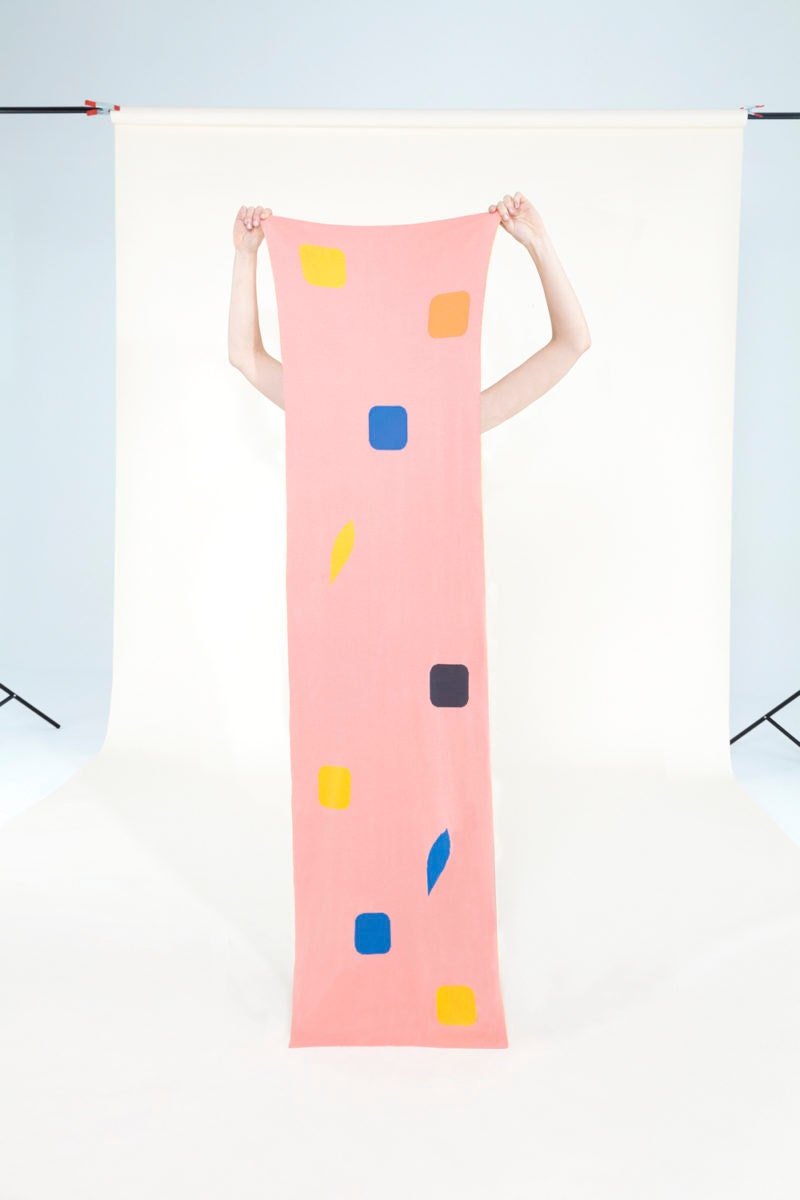 What have been some of the most exciting moments or proudest achievements of your creative career thus far?
Among the things that make me most proud is to have managed to grow a loyal clientele—I think that is probably the best indicator that things are being done well. To know that there are women building their wardrobes with
my pieces
, and that Royal Caballito's purpose, ethos, and aesthetic corresponds with their own, is very gratifying. Another special moment was when I started to realize that what I do interested people who I admire. This includes the retail stores that carry Royal Caballito—I am a big fan of all of them—and it still makes me excited to know that my garments are there, being sold next to some of the labels that I admire most. And, of course, the British Council award has also been an incredible source of pride!
What are some of your goals for the future of your business or your creative work?
I would like to continue putting my heart and soul into what I do and to keep growing organically, with no hurry, making products that I feel good about. It feels like a real luxury to be in a place where I can continue to explore and expand our sustainable practices and my knowledge of craftsmanship, as well as ways of empowering more women within the fashion industry. Finally, it has always been a fantasy of mine to find the time to grow our line into other textile surfaces and products.
Follow Royal Caballito on Instagram, Facebook, Twitter, and Pinterest.
All photographs courtesy of Royal Caballito.